In this newsletter
Upcoming Events
Term 4 – Week 9: Monday 5 December – Sunday 11 December
Monday 5 December – Wednesday 7 December: Discovery Camp
Wednesday 7 November – Friday 25 November: PINS, Discovery Campus
Thursday 8 November: Kay's Community Breakfast and COL, DW2 Jack Mann
Friday 9 November: Junior Production, DW2 Jack Mann, 1-3pm
Term 4 – Week 10: Monday 12 December – Sunday 18 December
Monday 12 December: Community Day Trip Out
Tuesday 13 December: Discovery / Unlimited Picnic, Botanical Gardens
Wednesday 14 December: School Holiday Begin [School Closed]
Thursday 15 December: BoT Meeting, P12 Unlimited Campus, 5.30-8.30pm
Friday 2 December: Celebration of Learning, Discovery Campus
Sunday 18 December: Newsletter published
School Holidays: Wednesday 14 December – Tuesday 31 January
Messages
Director's Message
Property – The DRP
Last week, Suze and I met with the Ministry property team and their various project groups to discuss the progress of our new facilities.  Earlier that morning the initial ideas went through the MOE's Design Review Panel (DRP).  The DRP is basically a group of people who ask questions about the building.  They check cost, function and other matters like health and safety.  The positive for us is that we have moved on to the next phase, which is essentially that plans for the structure are drafted up and presented to the council for consent.  Once this happens, we will be able to share with you what the initial plans for the building look like.  In short, things are still on track for our move back in in 2019.
Suze and I have another meeting with the MOE this week.  I'll post any new developments in the final newsletter for the year.
Appointments
This week I will be shortlisting, interviewing and asking some potential new learning advisors to present for dance and PE (to help cover Sarah and Emma next year).  Expect a facebook / website post requesting your involvement at the presentations, later this week.
Steven Mustor – Director
Message from Duncan
Homebase Selection
Homebase selection is currently under way. The HBLA relationship is a critical learning relationship. The HBLA builds the IEP with each family and has responsibility for monitoring and suspporting progress towards it. It's important for each student to think carefully about who they would like to work with so that 2017 can be as successful as possible.
If you not yet made your selection please be aware that the deadline is Monday, December 5 at 9am. Any students who have not made a selection by that time will be placed in a homebase where there is available space. A small number of students have repeatedly selected the same person. It is important to know that we can not guarantee a first selection and that repeated selection does not make it any more likely that we can.
New Students Evening
I'm lucky enough to meet almost all new students and families through the enrolment process. It's great to hear about parents hopes for their children and to meet young people who are looking for an education where they can bring their voice and be an authentic partner in the learning process.
On Thursday night we hosted an evening for these new students to the school who will be attending the Unlimited Campus. It was great to see so many new faces who are excited about the prospect of joining our community. The purpose of the evening was to take the time to detail the process of HBLA selection. It was a chance to emphasise the significance of the relationship with the HBLA and to provide more information about the roll the HBLA plays. There were lots of great questions and conversations! Thanks must go to the staff who (at short notice) were able to stay and support the evening.
End of Year
The year is fast drawing to a close. It's hard to believe that 2016 will soon be behind us! Over the years the Discovery Campus have built a tradition of finishing the year with a picnic in the playground at the botanic gardens. Since the merger it has been our aim to extend this to the Unlimited Campus students as we seek to establish ourselves as one school. Unfortunately, this has been hard to manage due to the timing of graduation. By shifting graduation forward this year we are finally in a position where the end of year picnic is now possible.
So for our final day (weather permitting) we ask our students and families should they wish to join us, to meet us in the gardens at 10:00am. For those who are unsure of the location we will have staff waiting at the bus exchange who will walk groups of students in to the gardens. Once there it's a chance to relax and enjoy each others company as we close out the year. The picnic will finish at 2:00pm and students are to make there way home from there.
My heartfelt thanks to all those who have contributed to a wonderful year. I appreciate being part of this amazing community and I'm already looking forward to the new adventures 2017 will bring. I wish you all a relaxing and enjoyable summer.
Duncan Woods – Deputy Director 
Notices
Charter – Community Survey 2016
Kia ora koutou katoa
The Board invites you to  share your thoughts on Ao Tawhiti Unlimited Discovery's current 2016 charter and the upcoming 2017 charter.
This link has a short survey which closes on Sunday 11 December 2016.
https://docs.google.com/forms/d/e/1FAIpQLSfuNALeh4KUyc_LT0g8QOt8fdnUn7Xw-qGLgytANeAsLEo-QQ/viewform.
Thank you in advance for your time and thoughts.
Nāku noa, nā
Board of Trustees
Maths Text Book Return
A reminder to all students who may have borrowed a maths text during the year to return it to Derek, Ino or Louise before the end of term, please.
Louise Wilson – Learning Advisor
Junior Production – Mulan
The juniors doing drama this term have worked hard to bring you all this wonderful adaption of Mulan and we hope to see you there!
Tell your friends, family, and share the event around on Facebook!
https://www.facebook.com/events/1238132956244157/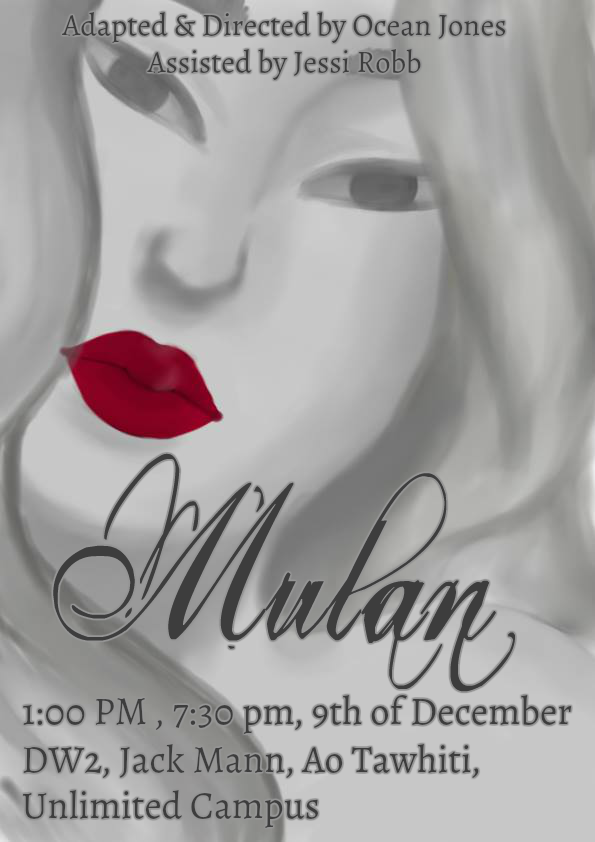 Ocean Jones – Student
Ski trips 2017 (for BOTH campuses)
This year we ran trips to Mt Hutt on Thursdays during term 3. I would like to invite families to engage in a little forward thinking to assist with preparation for next year. My aim is to establish what families actually want, before getting too far into planning.
Some of the possibilities include:
Weekly day-trips to Mt Hutt
Weekend trip(s) to Mt Hutt or other fields
A trip South (Wanaka?) during the July or October holidays for 5 – 7 days
If you have any interest or ideas, please complete this form
If you have any questions, please get in touch with me at school or via matt.parkes@aotawhiti.school.nz
Matt Parkes – Community Leader
1-6 News
Phoenix Community News
ThePhoenix kids have  been working hard this week creating a fabulous mural to be printed for the inner city.
We have been working with Ōtākaro Limited who are developing the East Frame project in the Inner City. They are getting ready to start work on the first public spaces in the East Frame development.
Ōtākaro   approached us as neighbours in the city and asked if we would like the kids to be involved by helping to design and draw pictures that would go on the screens that surround the work sites.
The kids thought about the people living in neighbourhoods, drew them and then painted them onto the large screen which is enlarged again.
Grown ups helped us with the background finishing touches – thanks!
A great way to spend the week before camp!
Melva Gill – Community Leader
Whanaungatanga
Nadine Walmisley – Community Leader
7-10 News
Kay's Community News
Clarinet lessons
Is anyone interested in Clarinet Lessons next year? Clare Marshall is able to organise a teacher from CSO to come to school and teach individual students. However, she will need more than just Tessa to make it work. If you are interested can you send me an email and I will pass this on to Clare to make arrangements. Lesson will cost about $30.
Sarah Baby Shower
We thought it would be nice to make a fuss and celebrate Sarah going on maternity leave at the end of the year. We are planning a baby shower / fun morning on Monday 5th December 9.00 -10.30. Emma Woods is putting together some gifts from Sarah's HB and I am collecting gifts or money from the whole community. Depending on what comes in, I can work with Emma to sort out the two gifts.
Everyone is welcome to join us.
Breakfast and Celebration of Learning (COL) (8.12.16)
We have decided to have a breakfast get together before our COL. We will be provided the food and everyone is welcome. Hopefully some parents can come for breakfast and or the COL before they head to work. Having the COL during school time means more students can contribute. Breakfast is likely to be from about 8.00am and COL starting around 9.15.
Monday 12th Dec Trip
We are off to Orana Park and paintball. We have all the help we need. Thanks.
Kay Hayes – Community Leader
Bika Boyz Break Ground
Last Sunday the Ao Tawhiti electric vehicle teams Bika Boyz and Electric Mayhem battled against a field of teams from schools around New Zealand.  During the event our Bika Boyz had ground breaking wins in the first ever national two wheeled class taking out the fastest speed over 100m; best deceleration; most efficient vehicle and to top it off the overall best performing vehicle category.
Our students: Mario and Macka Wylaars and Noah Tumataroa making up the Bika Boyz and Ethan Inwood representing the Electric Mayhem team performed well on the day dealing with strong gusty winds and a pre race tire blowout as well as a wide field of competition from as far afield as the Waikato and south Otago.
Congratulations to all the students involved in this years Evolocity Challenge and a big thank you to parents and families for your support through the year and all those who came to support on the day.
Jared Gallagher – Learning Advisor
On Monday 12th December, our community will be basing itself at Ferrymead for the day. Students need to select one activity for the morning and one for the afternoon, using this form
Bookings and transport logistics will be finalised early next week, so students should complete the form as soon as possible.
Set backgrounds are progressing well for the Junior production next week.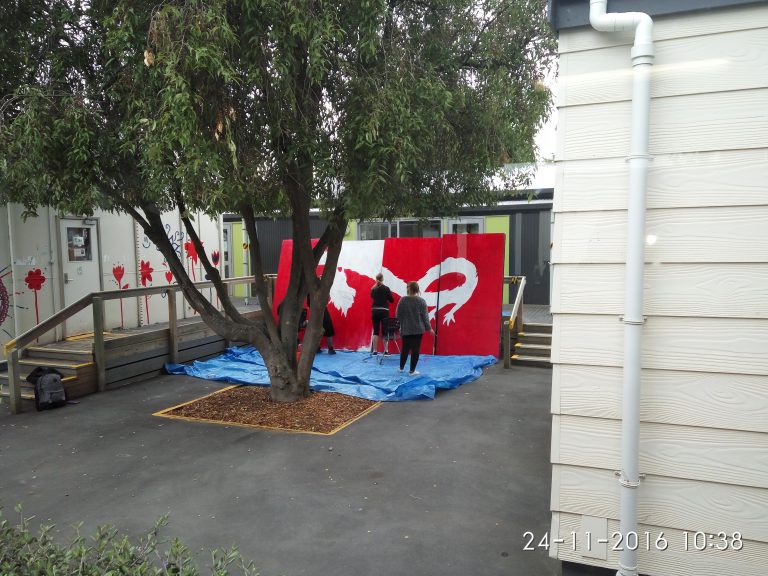 Congratulations to those students that took part in the recent tallent-quest. Lex, Ferdi and Lucas gained a great deal of audience applause for their post-modern/expressionist/surrealist/jazz performance but narrowly missed a top 3 position (they are concerned by some possible voting irregularities for a few key judges, and are considering starting a give-a-little page to fund a judicial review). Isabel impressed the judges sufficiently with her dance to gain third place overall and Dani took top spot for her original song. While the morning was absolutely not a competition between communities, it might be of interest to some that we took 1st and 3rd places 
Matt Parkes – Community Leader
KOHKNOWCO LAB UPDATES: HOW FAR CAN WE GO?
KOHKNOWCO LIKE HOME: LIFE IN THE LAB
This week in Kohknowco Lab: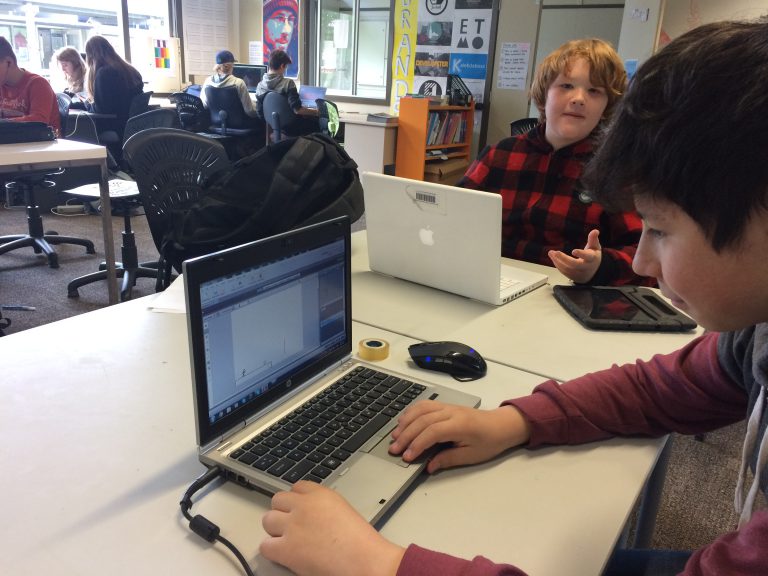 Peter Webb has made some amazing progress with the game he is creating in Stencyl.  Peter has showed determination and has consistently persevered with figuring out how to use the application and achieve results.  He has also learned that sometimes, you can get really cool ideas through making mistakes and using them to your advantage!  Great work, Peter!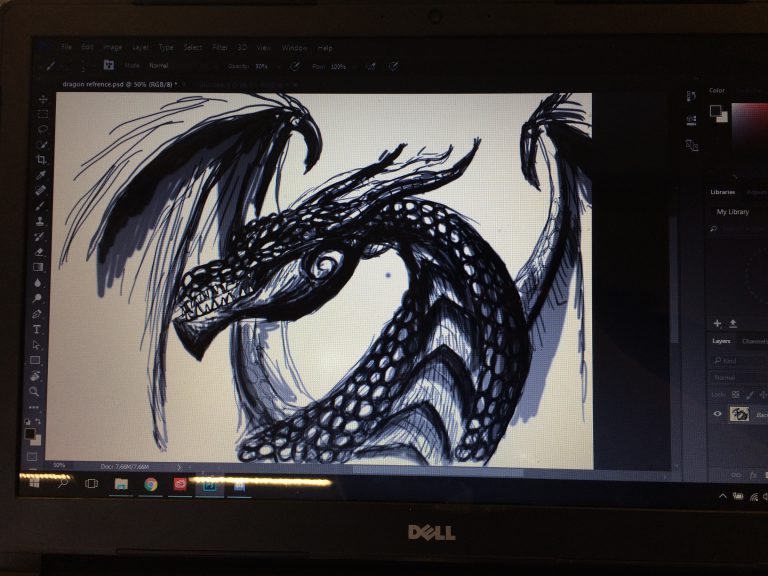 Conor Henderson is working on a graphic novel.  Wow!  Check out his artwork!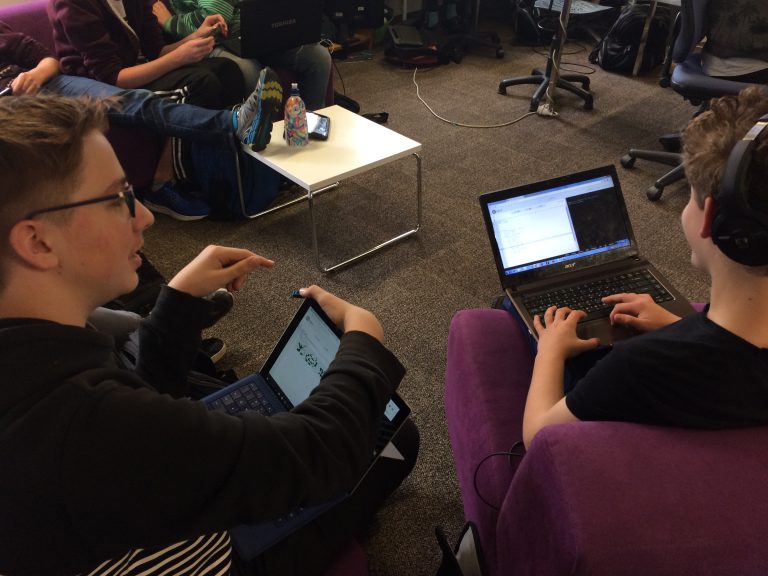 Ewan Fish is learning Python via creating a text adventure game and noticed some interesting things started happening when he was familiarising himself with control statements.  Jesper Moritzen has been learning DiscordJS (Node Library) via creating Discord Bots and explained to Ewan that his code was behaving strangely because of the way he had written his for loop statement.  Cool peer learning/teaching.
Josh Rogers and Saul Titheridge are working together to create a game based on AirSoft.  Josh is recreating the AirSoft course in UnReal Engine and Saul is creating 3D models for the game, using Blender.  Jamie Bryant has been helping Saul get started.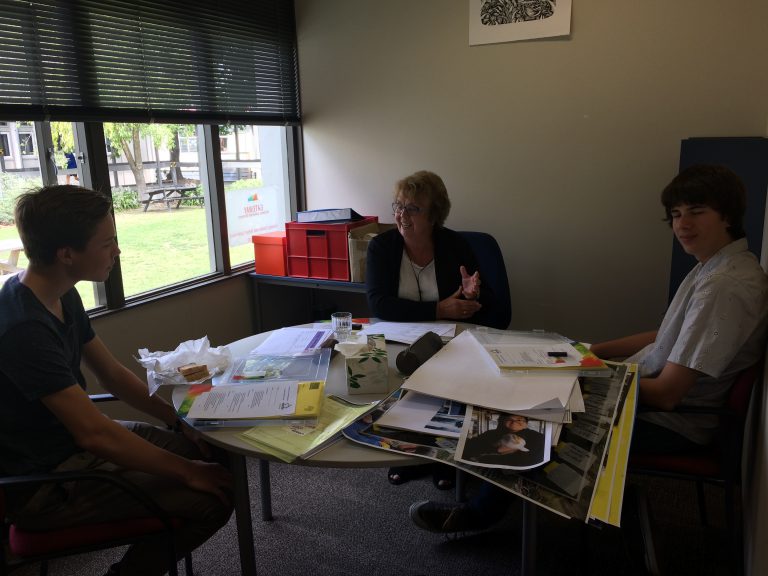 KOHKNOWCO LAB and GATEWAY.  Developster Team members, Eiko Olykan and Asher Foster, met with Robyn Sutherland this week, to go over their Gateway plan for 2017.  The boys will be integrating their Gateway Programme with their Kohknowco Lab startup project, Developster.
By next week, all parents and HBLAs should have received a link to the Kohknowco Work Record folders.  There is also a Presentation Exemplar by Jamie Bryant and a presentation template to use as we have our presentations on Tuesday.
FOLLOW:  @kohknowcolab  @developsterteam  @renea
E V E N T S
DEVELOPSTER  // AUCKLAND TRIP ::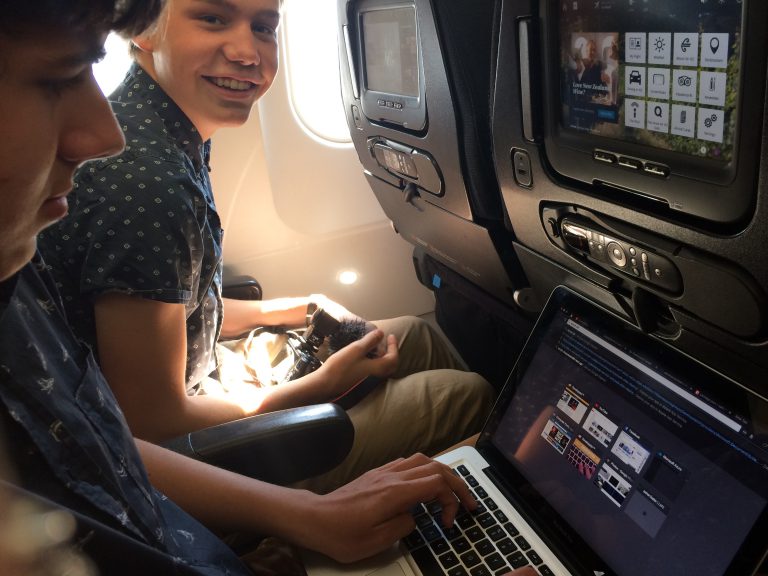 We traveled to Auckland recently to meet with Zoe and Dan in NZTE's Better By Design team, to discuss our model and talk about Developster.  We were also fortunate to spend an afternoon with staff at Diocesan School for Girls where we talked through our model, Developster, their 10Creative Programme, and shared an amazing lunch – Thanks Dio!
The next morning, we caught up with the amazing Frances Valintine at Tech Futures Lab and discussed how we might move Developster forward.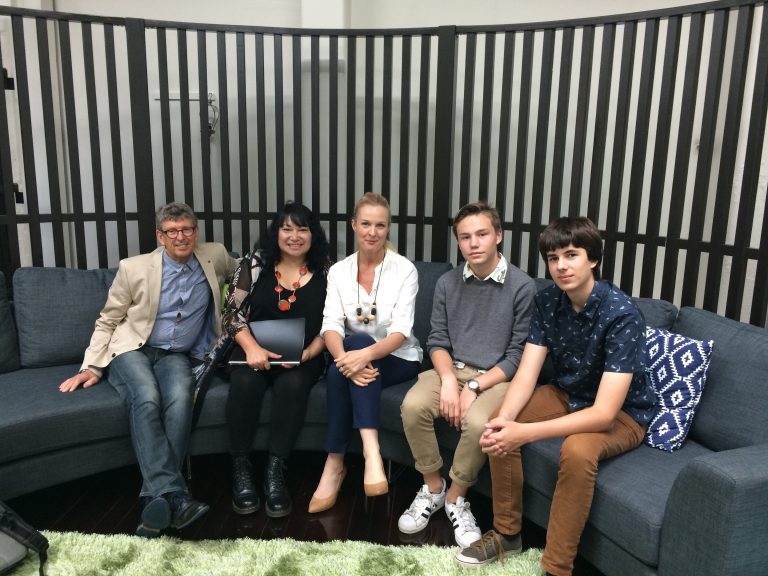 We had a lot of thinking and planning to do before our next meeting so we stopped in at the cafe at the Auckland Gallery.  Eiko was busy designing Developster processes, and Asher was working on the code for the website.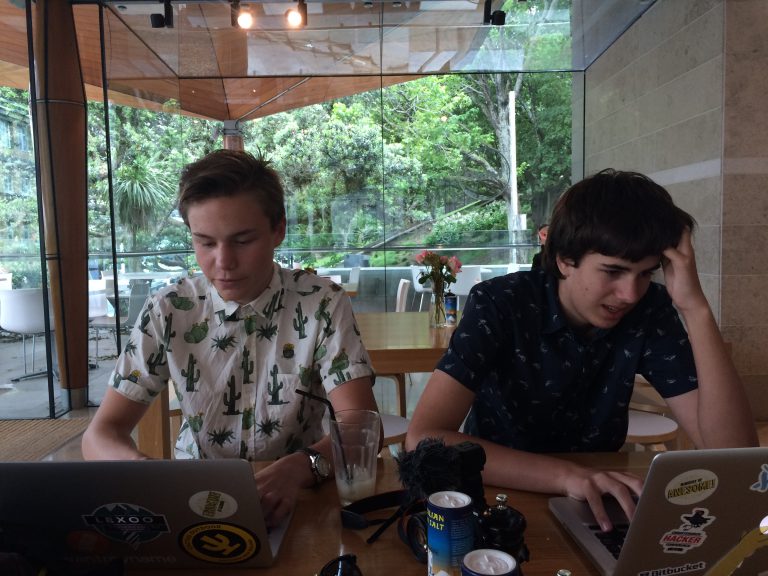 In the afternoon, we met with Brett Roberts, Associate Director at Datacom.  Again, to talk about business development.  Brett has been a mentor on my other projects since 2007 and was the guy who introduced us to Mark Finch and Mat Velloso at Microsoft.  He knows our model inside out and has been a primary influencer in my journey.  Brett had a fantastic discussion with the boys about future trends, what's happening in the business world, and what needs to happen.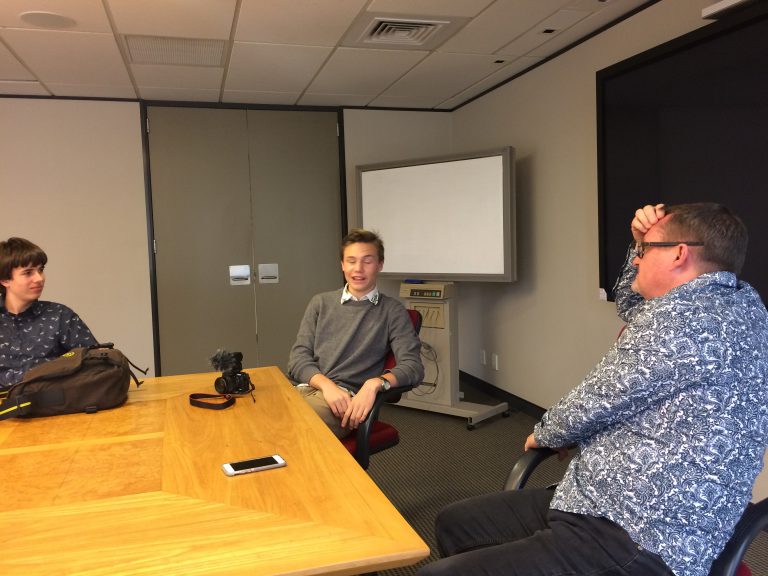 Finally, we thought it would be a good idea to chillax and let all the information sink in, so we took the ferry to Devonport, got fish and chips, and sat at the beach to reflect on the two days. 🙂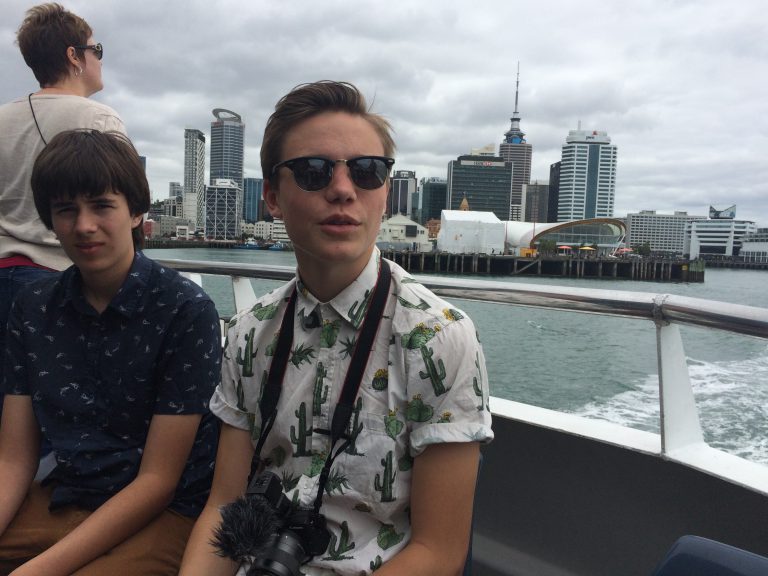 V I S I T O R S
GUY SUTHERLAND + CRAIG PERKINS // RONCALLI COLLEGE ::
We recently had the pleasure of talking Guy + Craig, from Roncalli College in Timaru, through the Kohknowco Framework.  Guy presented the framework to staff at Roncalli and received very positive feedback.
TOM McBREARTY // McBREARTY & ASSOCIATES ::
Tom stopped by again to help us with our business development work.  Thanks so much, Tom!
Renea Mackie – Kohknowco Lab
Pondering Ponds
Some students from Brent Barrett's home-base joined him on a visit to Discovery this week.  At the invitation of Emma we looked at the frog pond and surrounding creek edge.  This initial visit was made to look at the plant species present, to test the water and advise on possible monitory options.  Our plan is to set up photo-monitoring sites which discovery students can use every two weeks to record seasonal changes and results from any planting attempts.  Methods of detecting rat, mice, stoat, possum and hedgehog presence (and number) were discussed.  The possible plant species were matched to the soil types and slope.  Plans for pulse planting to create canopy and sub-canopy will help create a more functional ecosystem rather than just a pretty valley.  I will be planning to use my level three biology students to run sampling tests on the water quality and will get 7EFS involved in forming a revegetation and restoration plan if our timetables allow next year.  Either way it stands to offer and exciting collaboration between older Unlimited students and the discovery campus community and the local frogs.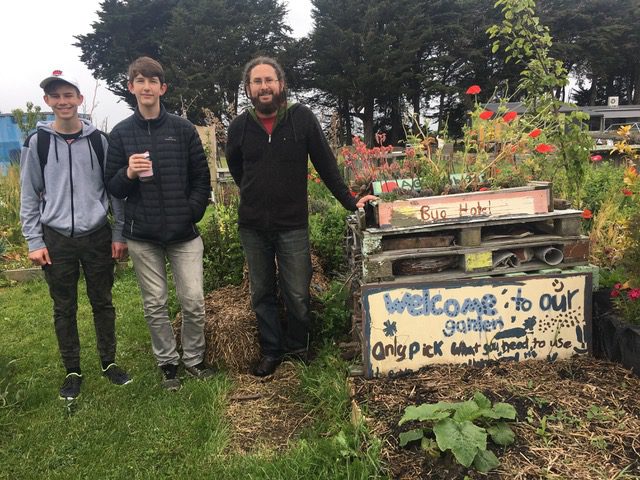 Brent Barrett – Learning Advisor
East Frame Mural Project
How would you describe your ideal neighbourhood?  This is the question put to a group of students from the 7-10 communities by Clare from Otakaro Ltd (formerly CERA) a few weeks ago.  The answer to this would form the starting point for the design of a five metre long mural to go on building sites around the East Frame.  In our group, we talked a lot about diversity, about supporting one another and about having places to do things together.  Can you see these elements in our design?
We hope to finish the mural by Tuesday next week and will be very excited to see it scanned onto scrim material and draped over fences.  We are also intrigued to see what ideas and designs our friends from the Discovery campus as well Christchurch East School have come up with.
Kate Armour – Learning Advisor
11-13 News
EFS 2017
New Zealand's first NCEA Level 1 Education for Sustainability class ran at Ao Tawhiti Unlimited School for the full academic year in 2016.  It represents a significant movement towards better sustainability education in NZ and particularly in the Canterbury region.  As such our school should be proud of our pioneering spirit and commitment to this essential life skill.  This is particularly important in the modern age of limited resources and increased population pressures.  The global movement of food/technology coupled with human populations in limited geographic areas all add to the "whole earth" problem we face today.  These amazing students (many in their second year of dedicated EFS study) emerged better equiped to face these challenges and are empowered to make change.  In EFS we focus on finding our voice and the power to be active and conscientious Future Thinkers!  Next year EFS will be taught as part of a level 4/5 science class, as a 6EFS and finally 7EFS returns to our school.  Join the rush to be ahead of the game, the world is changing, don't get left behind.

Brent Barrett – Learning Advisor
Other Notices
Canterbury Ballet
Canterbury Ballet is holding its end of year production 'Sleeping Beauty' on 8 and 9 December 7pm at the Isaac Theatre Royal. The performance includes the school's full-time professional programme students, with two students (including the male lead) already having secured professional contracts overseas for next year. Friday performance includes Unlimited student Ayiana Lo-Fo-Wong in the lead female role of Aurora. For tickets please contact Jaimita de Jongh on 021 0592328 or jaimita.dejongh@gmail.com.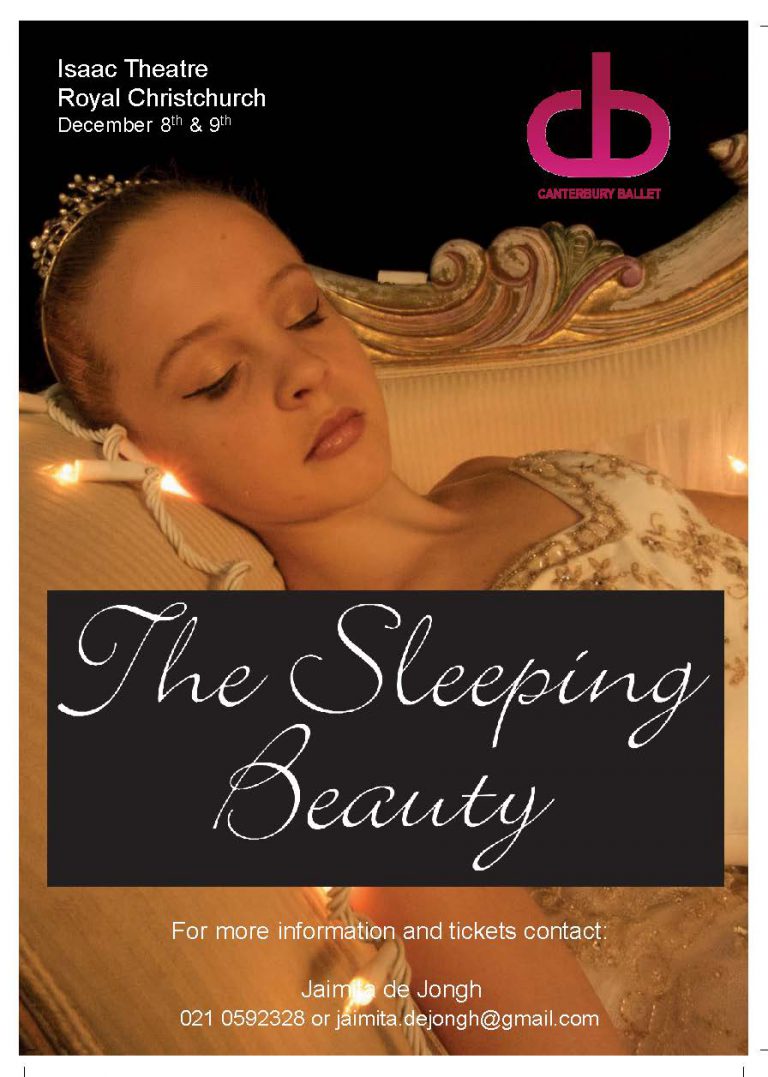 Mainland Football Outdoor Holiday Programmes
DECEMBER:-
Age:        7-14 year olds.
Dates:    20th, 21st and 22nd December 2016
Times:    9.00am – 3.00pm
Venue:  English Park
Cost:     $37.50 per day ($112.50 for three consecutive days) 10% discount of second child when registering two or more siblings.
JANUARY:-
Age:        7-14 year olds.
Dates:    25th, 26th and 27th January 2017
Times:    9.00am – 3.00pm
Venue:  English Park
Cost:     $37.50 per day ($112.50 for three consecutive days)
Mainland Futsal Indoor Holiday Programmes
JANUARY:
Age:        6-12 year olds.
Dates:    23rd, 24th and 25th January 2017
Times:    9.00am – 3.00pm
Venue:  Pioneer Stadium
Cost:     $37.50 per day ($112.50 for three consecutive days)