This newsletter is massive.  Have a read about the awesome COL we had on Friday at Haeata Community Campus, gateway projects, the upcoming Dance showcase and so much more.
Upcoming Events
Term 3, Week 9: Starting Monday 18 September 2017
Monday 15 September – Friday 22 September: Art Exhibition, Unlimited Campus
Tuesday 19 September: MCAT Level 1 Maths Exam, Unlimited Campus
Tuesday 19 September, 5.30pm-8.30pm: BoT meeting, Unlimited Campus, P12
Wednesday 20 September, 8.15am-8.45am: Breakfast Club, Kitchen, Unlimited Campus
Wednesday 20 September, 11.45am-12.30pm: Kapahaka, Unlimited Campus, DW2
Wednesday 20 September: Kay's Community Mt Hutt Trip
Term 3, Week 10: Starting Monday 25 August 2017
Tuesday 26

 September 5.30pm-7.30pm : Dance Showcase, Middleton Grange Auditorium

Wednesday 27 September, 8.15am-8.45am: Breakfast Club, Kitchen, Unlimited Campus
Wednesday 27 September, 11.45am-12.30pm: Kapahaka, Unlimited Campus, DW2
Thursday 28 September: IEMs, Discovery Campus
Thursday 28 September: Kaha Community Outing, Unlimited Campus
Friday 29 September: Mt Hutt Trip, Unlimited Campus
Friday 29 September: IEMs, Discovery Campus
Saturday 30 September: School Holidays Begin
Sunday 1 October: Newsletter Published
School Holidays: Saturday 30 September – Sunday 15 October
Messages
Message from Steven
Celebration of Learning
I had a great night watching our students show off what they have been learning so far this year.
What was immediately obvious as we waited outside the auditorium at Haeata Community Campus (impressive facilities by the way …. less than 18 months to go until we can say the same!) was that this was going to be a genuine 1-13 celebration of learning.  Students from Y1 through to Y13, from the Discovery Campus, Prosillio programme and the Unlimited Campus, and across a huge range of interests, gave those that attended a great insight into the amazing things that they can do when they are given the opportunity to follow their passions and interests.
Thanks to the large number of you that gave up one of your Friday nights (especially Ian … it was your birthday after all!) to help make our first ever Y1-13 COL a huge success.
Special thanks goes to Kay Hayes for driving this event from start to finish.  Without your considerable efforts we probably wouldn't have managed to get this event of the ground.
In case you missed it, we had everything from the Three Little Pigs (in French), videos about reducing plastic in lunches, to dancing, singing (solo, groups and in Maori), reflections on learning through gateway, music videos, robotics and story writing.
I'm really looking forward to our next one.
Property Update
Things have been a bit quiet from me on the property front right now.  That's because there's not much to report.  The MOE have almost finalised the contractor that will build the school.  This process has taken a little longer than expected but once they are appointed we should see some genuine action on the site.
If you've checked out the site in the last few weeks you've probably seen a digger busily working away.  This work is part of the land remediation work done prior to construction.
Netsafe / Harmful Digital Communications Act
Last week the Canterbury and West Coast Principals attended a presentation from Netsafe explaining their involvement in the Harmful Digital Communications Act, which was introduced in 2015.  They have a huge number of resources for parents to help support their children in being good digital citizens. They also have a focus on developing the behaviours that underpin this rather than just looking at the technology that we use to engage with the internet. While the presentation was mostly directed at how schools can further support digital citizenship, both presenters commented that the best way to ensure students understand how to use the internet, social media and email effectively, was to work with families.  The resources on the site take you through everything from setting effective passwords, to screen time and online gaming, to snapchat, to how to reporting an incident to Netsafe.  Check out the site as they could be useful when talking with your child about anything from their digital footprint to online bullying.
Steven Mustor – Director
Message from Ian
Well it finally feels like we are getting on top of the bugs  and illness around this campus. We have had an astonishing amount of sickness over the term, it's starting to look like the warmer weather might be arriving and clearing some of those winter ills.
I wanted to say a massive thanks to the parents who gave up there time last week to run a PINs workshop. As I have mentioned in the past it's these sorts of opportunities that you provide the kids that really enrich them beyond the "curriculum". We don't all have the expertise that you may have in an area and offering yourself to come in and provide your workshop really does enhance the children's experience of learning. This term we have had workshops on offer from Sophia teaching the kids how to detox their lives, Claire taking trips out to a variety of rescue and emergency services, Andrew working with the kids on Robotics and Kelly getting a big group out and about in the CBD. We have also had some amazing support from some of the students on the unlimited Campus. Archie ran 3 days on building our new school in Minecraft and Tessa and Molly ran a 3 day workshop on Stop frame Animation. We also had Tilly Rose, a Year 1 student, offering a workshop on Hair and Nails for 5 very keen girls, thanks to Kate for supporting her daughter to make this happen. Also a big thanks to the parents who came along to support a workshop when they had some spare time. I know that any help is always appreciated by the people running the workshops. As usual we have our staff offering some superb opportunities too. 
I think we also had our craziest PINs workshop offered this term. Sally offered and organised a 5 day experience down to Stewart Island which included 22  students, a bunch of keen parents and 2 LAs. Anyone who has ever organised a school camp knows how time and energy consuming the task is. There was rarely a day this term that I didn't see Sally in at school organising a component of the trip. Talking to the kids, parents and the LAs on Monday they had an amazing time. On behalf of everyone who went I want to say a huge thanks! I did over hear Sally say that next year she wants to organise an Abel Tasman trip… keep listening out for that one!
Yesterday one of our amazing grandparents, Sonny Emery, arrived at school at 5am to start preparing a Hangi. This was to support an Inquiry that a couple of students from the new Rolleston College were working on. It was great to be able to offer them access to our Hangi Pit and to start to foster a new relationship with a local Christchurch School. Thanks to Sonny for offering his fantastic expertise to make it happen for those students.
As Sonny arrived on Tuesday morning he no doubt noticed the soft tones of adults and children snoring the morning away. Nadine and Suze had organised an Onsite School camp for the students and parents in Homebase Kiwi on Monday night. I'm pretty sure that sleeping over at school is my not my idea of a fun night. Thanks to everyone who managed to make it along for the night, it sounds like the kids were amazing and they had a great night. Most of them managed to make it through the following day, although I did find Nadine asleep in the sick bay.
Just a reminder that we have IEMs coming up in the last week of the term, the 28th and 29th of September. 
Please use the following links to book an IEM and  to notify us that you need supervision during the IEMs 
Book an IEM ….  http://aotawhiti.school.nz/iem-booking-discovery-campus/
Supervision…. https://docs.google.com/forms/d/16l_XQSdwYMK-4h_SqGnI2FvCvAsxhygsWLMEyWIqlfE/viewform
Have a great week…
Ian Hayes – Deputy Director
Message from Duncan
Celebration of Learning
Last night we had our first whole school celebration of learning. Held in the Haeata community college campus auditorium it was fantastic to see so many of the community turn up to support our students and celebrate alongside them the many wonderful things they've achieved. From performances in French, powerful waiata, career focused, tech focused, dance, song….examples of learning the range and quality student endeavour was proudly on display and wonderful to see.
Graduation 2017
Those students who are finishing (or have finished) school this year we will  farewell them at our graduation ceremony on November 3. Graduation is wonderful occasion where each of learners journey through our school is shared and celebrated. As part of the ceremony we provide each of our graduates with an Ao Tawhiti Unlimited Discovery leavers hoodie. To support us getting ready for this I would like all year 12,13,and 14 students whether they are leaving or not to complete this form. The deadline for completion is September 22. I ask that all year 12, 13 and 14 students complete this form as this helps us to not only prepare for graduation but also provides us useful information regarding our predicted 2018 roll. If you are leaver in year 11 and finishing schooling you are also eligible to graduate and you should complete the form also. If you are unsure of your intentions for 2018 at this stage please complete the form using your most like senario. We will not hold you to any change in plan should one be required.
2017 from here
There are few important pieces of information I would like you to be aware of as we move towards the final term of the year. We have 2 weeks left this term. Term 4 is a short term at only 8.5 weeks: it begins on Monday October 16 and finishes on Wednesday December 12. The last day for year 11 – 13 students is at at the end of week 3 on Friday November 3. 4.1 will continue to operate as per normal for year 7-10 students in week 4. For year 11-13 students (or students from other year levels sitting NCEA exams)  during that week LAs will continue to be available during the scheduled class time to provide mentoring for those who need it. The first day of the 2017 exams is Thursday 9 November. 4.2 Will begin in week 5 and will run until the end of the year.
Duncan Woods – Deputy Director
Schoolwide Notices
Ao Tawhiti Dance Showcase!
Every year the students in dance have a night to showcase their own and others choreography and complete assessments in front of an audience.
When: Tuesday 26th September (Week 10)
Where: Middleton Grange Auditorium
Friends and family can arrive from 5.30pm for a 6pm start. The showcase will be finished by 7.30pm. Please bring a gold coin for entry and you are welcome to film and photograph without flash.
Hope to see you there!
Sarah Faithful – Learning Advisor
Important Notice: NCEA Fees 2017
As stated in previous newsletters, emails, invoices, and phone calls home, the 2017 NCEA fee was due 24th August. The school has now processed fees received and made the bulk payment to NZQA. We are therefore accepting no more fee payments this year. Any students with outstanding fees will need to pay directly to NZQA via their learner login. They accept credit card payment. See: www.nzqa.govt.nz
Ao Tawhiti Unlimited can continue to process financial assistance applications until 1st December, but your fee payment must now be made directly to NZQA.
If your 2017 fee remains unpaid, any credits achieved this year will be "locked up" on NZQA and will not count towards your qualification until the 2017 fee is paid.
Brent Silby – NZQA's Principal Nominee
Telescope for Sale!
The school is getting rid of its old telescope which served well for many years. We have acquired a new one at Matariki and don't need our good old refractor telescope anymore (60 mm diameter). It needs a home with a motivated DIY person to work on it. The optical parts are intact, it's just a bit of mechanical work to be done on the outside.
We would like to sell this as an auction, with all profits going to the school's science department. Send your offers to florian.maisonneuve@aotawhiti.school.nz
Deadline: End of term 3, Friday 29th of September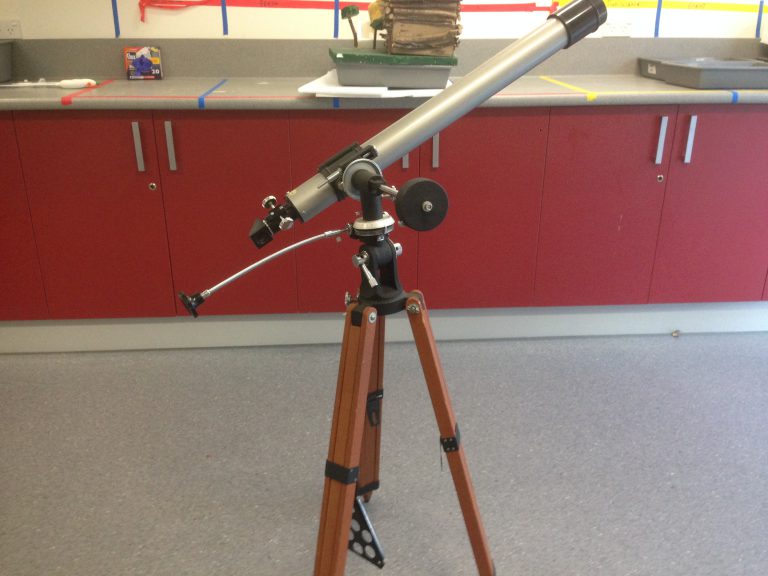 Florian Maisonneuve – Learning Advisor
Vision Health Screen
We are hosting a vision screen for year 7s and 8s on the last day of term, 29th September, between 9am and 10.30. Year 7 and 8 students from both Kay and Braden's communities will be asked to attend the test, which will take just a minute or two per child.  This test is part of the screening service that is provided free to all children across the Canterbury DHB, however is has not been routinely performed in schools over the last couple of years so this is a really good opportunity to catch up.
The first routine screening occurs at 4 years as part of the B4 School check. This includes a vision screen and an audiometry/hearing test and generally takes place at the child's Early Learning Centre.
The next routine screen occurs at Year 7 (around 11 years of age).  This includes a vision screen and a colour deficiency screen for boys and takes place at the schools.
All children screened at 4 years of age in their preschools gave consent for the ongoing programme and this year 7/8 screen.  However you may withhold consent for this test, for example if your child is currently under the care of an optometrist or audiologist.
At any time during the year when there is a vision or hearing concern identified or seen as a potential barrier for learning the vision health technicians (VHT's) are available to drop in and screen the child the school haas identified, or their family can make an appointment to come to our office for their free test.  If your child has missed their vision screen or you have any concerns, please let us know and we can include them in this screening at school.
Vision Hearing Service contact details:
Phone (03) 383 9498
Fax (03) 383 9494
More information can be provided by our Public Health Nurse, Frances Ryan, at Frances.Ryan@cdhb.health.nz or from the counsellor miriam.denney@aotawhiti.school.nz, or from the website: http://www.cdhb.health.nz/Hospitals-Services/Community-Rural-Health-Services/phns/Pages/Vision-Hearing-Service.aspx
I you wish to add your student to the screen or wish to withhold consent for the screen, please contact Frances or Miriam or the office.  Alternatively you can respond to a follow-up email which will be sent to all year 7 and 8 student's caregivers.
Miriam Denney – Counsellor
1-6 News
Rakiura 2017
Libby Boyd – Learning Advisor
HB Fancy Chicken Gymnastics
Gina Thompson – Learning Story
HB Kiwi Sleepover
Nadine Walmisley – Learning Advisor
HB Phoenix update
It seems like a wee while since we put out a HB update and this is partly because we have so much on the go and partly because I don't want to spam you with all the nuts and bolts that are on the go too. (Not to mention the emails from your kid's from seesaw).
Thank you all for the really positive feedback about the big projects and for suggesting avenues the kids can follow up.
So far the kids have organised a trip to Orana Park. This was for the replanting the port hills group (who wanted to talk re native species and their needs). It also supported  the  big hunting group (who wanted to look at illegally hunted species . Note the zebra in the photos at the end.)
The kids have sorted a collection of blankets and towels for the SPCA and visited to drop these off.
Willowbank has been in to share a tuatara and stuffed predators.
The 3d City building group kids have visited a City Council planner expert David Hattam.
The kids have organised a Marae visit for term 4.
Groups have emailed experts and made plans which they have followed up independently in almost every group. One group has a skype session with an expert overseas pending.
Now we are about half way through writing our articles about why our big projects are so important.
In meeting with groups today it is great to see where kids are working and see how everyone is on their own path even inside a group. The skills we as adults have to co-operate and work together, finding compromises, is a learnt group of skills.  It's also been interesting to watch and encourage kids on this part of their learning journey.
Thank you to parents coming in to help other peoples children with their work throughout the day. Sitting with an adult one on one can make a huge difference! Thanks for helping each other's children too. It really does take a village to raise a child.  🙂
Thank you 
Clint who had some time free on Thursday took small groups to the library to experience the amazing sand mandela. We appreciate any time you have a great idea and can make it happen and it was totally worth it to drop everything and write up a quick EOTC so they could make it happen.
Starzia's Play 
Thank you to Alys and Nikki who are running a parent lead workshop bringing Starzia's play to life with 30 kids who wanted to be involved from the hb. This is every Monday morning (except next week which is Monday afternoon). If you have some free time they would love a hand with the many groups who have jobs doing this. If you can help  just pop in and they can direct you towards some keen kids.
Seesaw
Thank you for being so present for the kids and checking in on their planning and following up with them that they are actually using their SDL time as they planned. It has been great to track how many of you are regularly checking kids seesaw posts to see what they achieving. Please feel free to ask your kids to photograph what they are working on so you can see first hand what is being done in different sessions if you can't be in. Comments make a big difference too. We spend the first chunk of every day helping every child plan their SDL time as it is the key component in our commitment to child lead learning in the  Special Character. All and any help you can do with this would be deeply appreciated.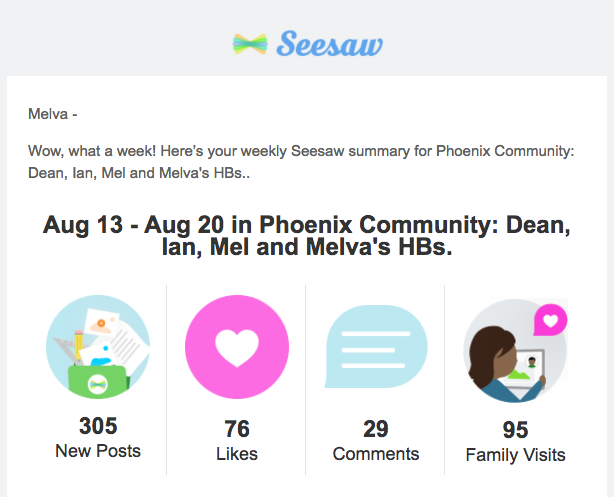 Changes to learning plans
Also with this we wanted to say thank you for all the warm feedback you have been sending through, whether it's about how sexuality ed is going or other bits and bobs in the homebase. It really helps to refuel your LA's to be bouncing keen.  We are here to help as much as we can, and this also means that if you want to make changes with SDL learning plans, putting new things in or changing things since the iem, these we can meet with you to do or even through email contact.
Camp forms please due yesterday, please 
Phoenix Community camp at Wainui, Banks Peninsula at the  YMCA camping ground in cabins (possibly tents we are checking) from 12pm on Monday, Nov 6 till Wednesday, Nov 8th at 12pm.
http://www.ymcachch.org.nz/accommodation-facilities/wainui-park-camp/
We have camped there before in the rustic cabins with the large shared kitchen and lounge. The kids had a blast and we are hoping they will enjoy the action packed days.
The form below is to indicate if your child and you intend to camp with us this year.
The estimated costs at present  are for two nights
Accommodation $26  per person (adult/child/toddler) for two nights
Kids meals catered $57 for full two days (including breakfast, morning and afternoon tea, lunch, dinner and dessert)
Adults meals catered $ 63 for full two days (including breakfast, morning and afternoon tea, lunch, dinner and dessert)
Activities Children can choose to do
(The Phoenix Community will pay for ONE of your options. The form for this will arrive shortly.)
Coastering 13.50 (year 4+)
Kayak 13.50 ( singles 6+ . doubles 4+)
Archery 13.50 (year 4+)
Flying Kiwi 9.50 (year 4+)
Orienteering 7 (year 4+)
Adventure based learning games 7 (year 4+)
Please fill in this link after you have chewed over the costs and information above and we can get started with the next steps for you. 
CAMP link please do by Sunday 3rd August 
https://goo.gl/forms/alVeCj0LVp9LfYSt1
The next set of forms to be filled in for camp if you are attending by Saturday the 9th August.
You may need to reuse the link several times to include everyone to ensure each person has their own form.
Please don't add multiple children or adults to one form as this makes seeing whose medical details match who very difficult.
Please have these forms completed for every person going on camp by Saturday the 9th August.
Volunteer form for every adult attending camp
https://goo.gl/forms/qfumjCpFL4805Wb73
Adult Medical Form every adult attending camp
https://goo.gl/forms/RTTi4f1k0JsPuJq72
Child Medical Form for every child attending camp
https://goo.gl/forms/SaxVy7i57ZK7BG492
Swim permission for every child attending camp
https://goo.gl/forms/DSl1V4NthxgzzgdO2
Orana Park
Thank you to the very kind people who were able to transport, supervise to the Park or financially support another adult to do so. Your help was much appreciated. I wish I could share with you the incredible moments displayed on kids faces as they turned their backs on the gorillas and then having the huge apes come up to the window to stare at our children. The sneaked peaks and giggles and exclamations were priceless. The day was so special walking around chatting with kids, we were so lucky to have perfect weather and awesome kids who were fab.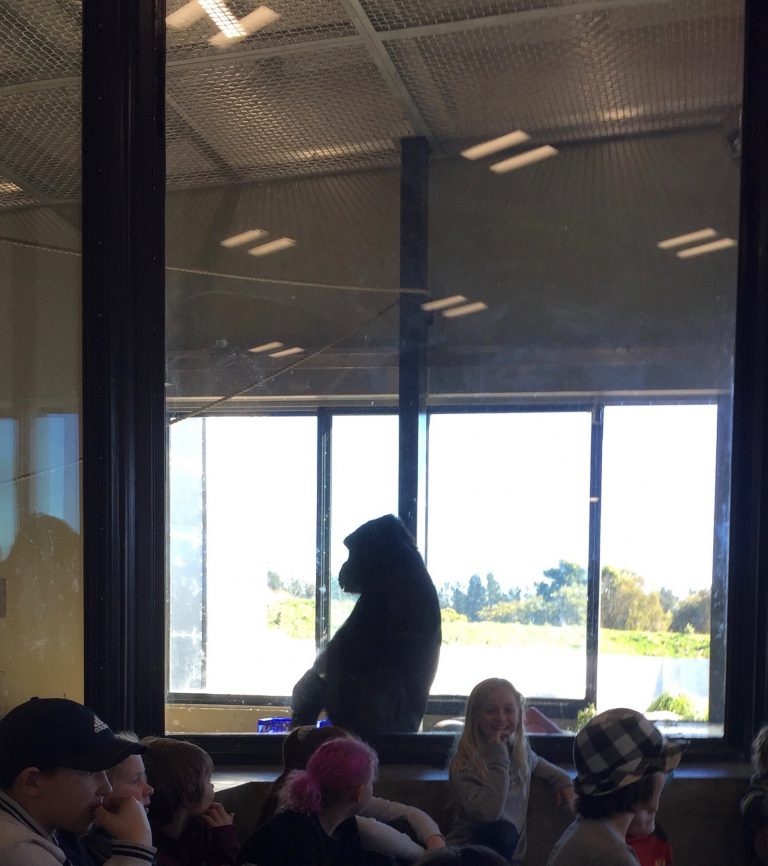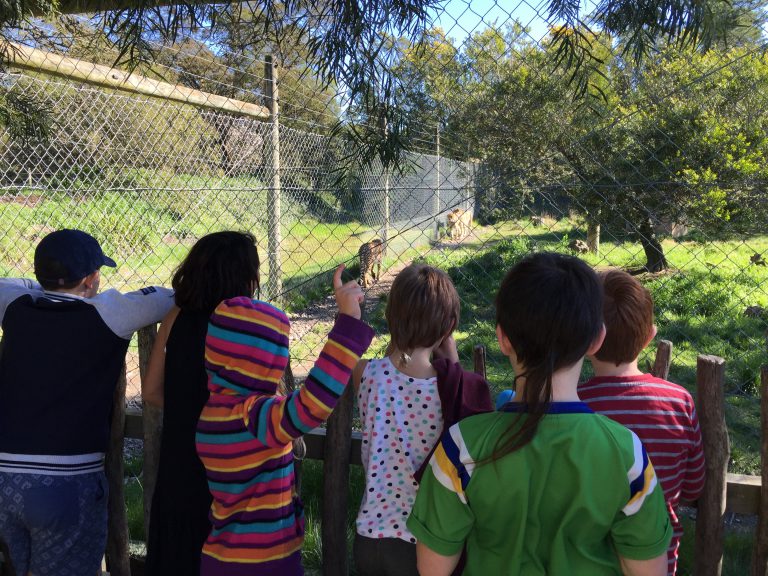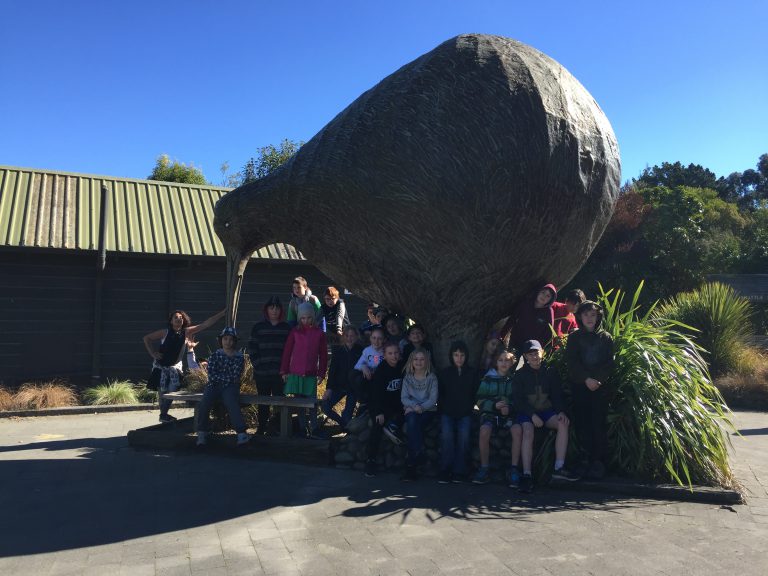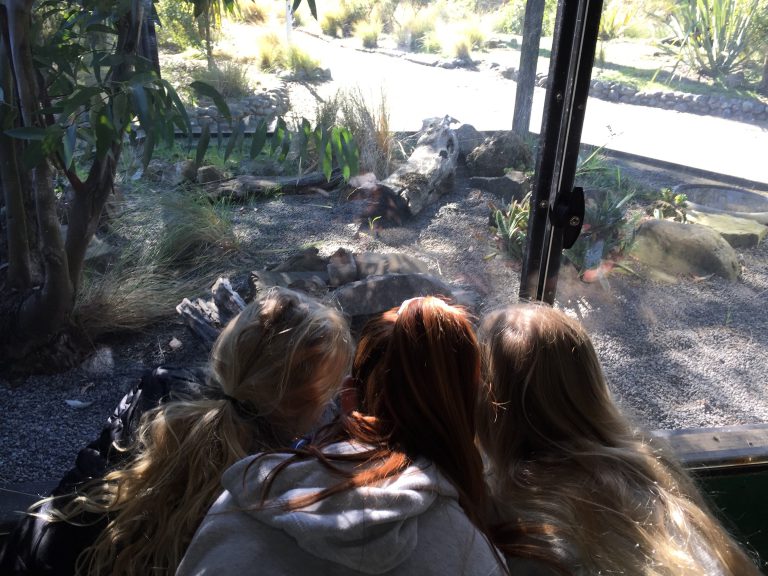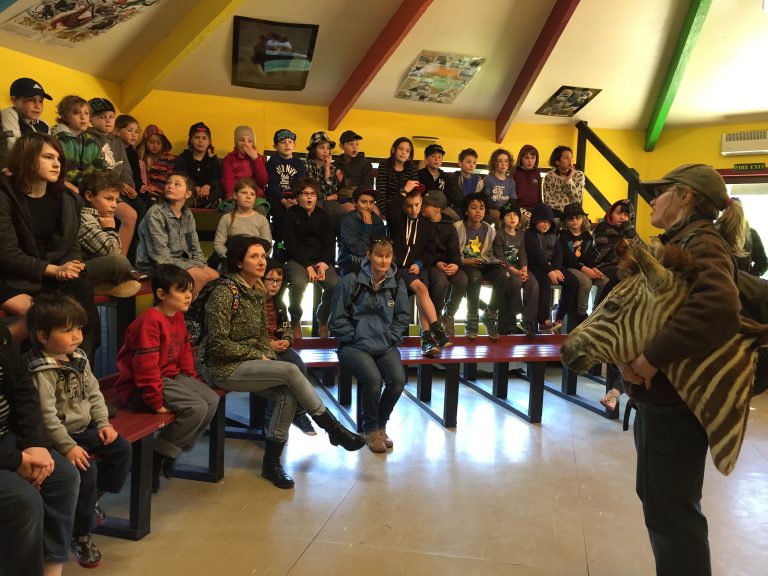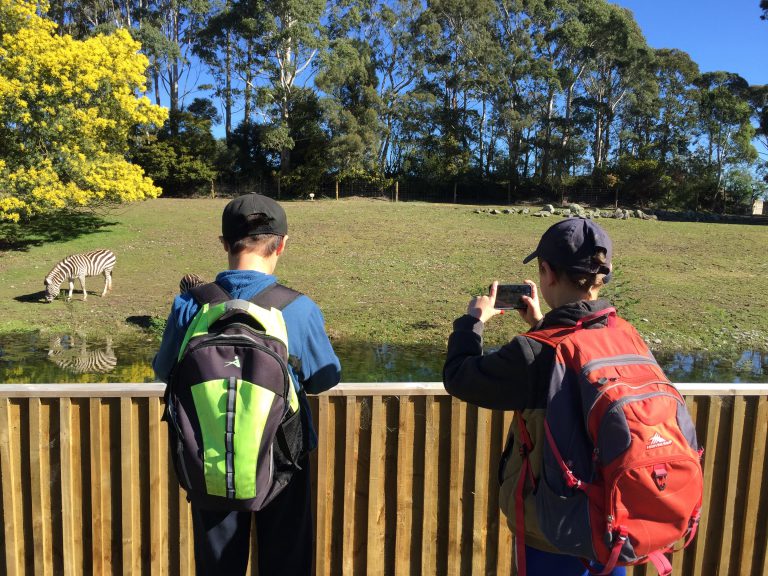 Melva Gill – Community Leader
Garden Notices
Emma Woods – Parent
7-13 News
Penguin Project 2017
Students at the Unlimited Campus are making ceramic glazed Kororoa – Little Blue Penguins. The sale of each penguin is $10.00. The money raise From the sale of each penguin goes 100% to making penguin boxes. The boxes are also made by students and we will be taking them to places on Banks Peninsula to be positioned in Kororoa colonies for the penguins to use. This trip will be in 4.1.
We have to sell 3 penguins to purchase materials for one penguin box.
Each Penguin comes with information about little blue penguins and this projects purpose.
If you want to purchase a penguin (which could be someones gift for Christmas) come to the reception desk or the art room at the Unlimited Campus.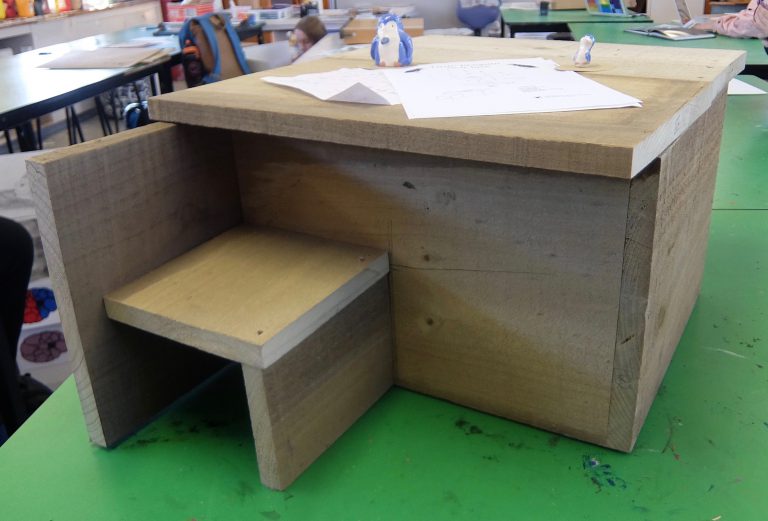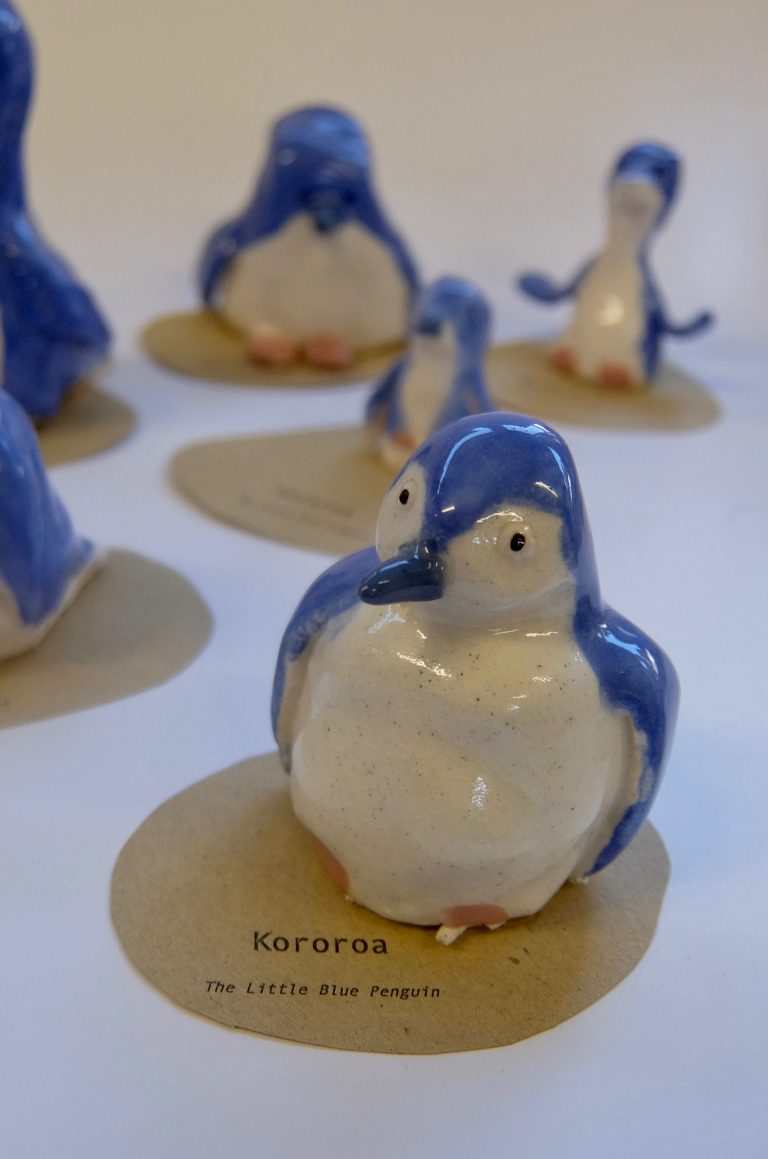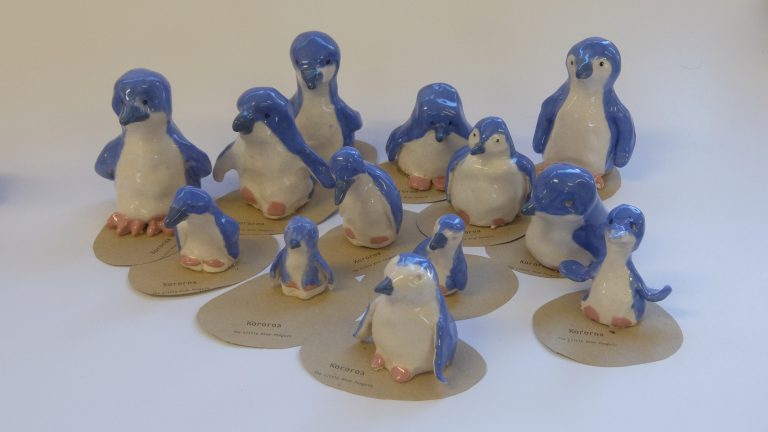 Holly Ramsay – Learning Advisor
Christchurch City Council Foyer Exhibition #2 for 2017 students
Pop by the Christchurch City Council Foyer in Hereford Street and support our senior art students final exhibition for this year. The exhibit comes down on the Friday the last day of this term.
Work included is from the self directed learning group in yellow block. These students develop and design their own projects, a personal website with their own works available for purchase.
For more information regarding this course, art for sale and commissions for artist on display contact holly.ramsay@aotawhiti.school.nz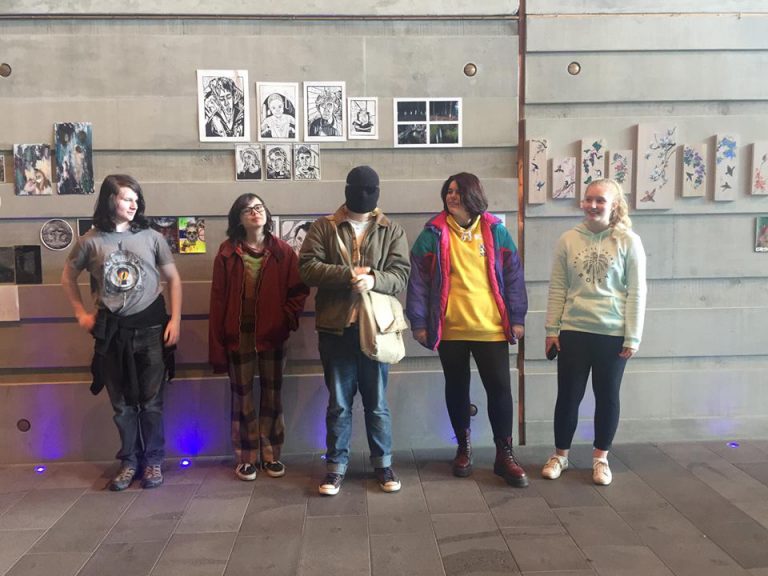 Holly Ramsay – Learning Advisor
NCEA Visual Art Students
A reminder that all senior NCEA visual art folios are being assessed early this year. NZQA set these deadlines which are non negotiable.
It's recommended that students wanting to make these deadlines successful need to make good use of the mentoring times available for the rest of 3.2.
The art room is also open after school until 4.30pm accept Mondays.
Booking Holly for 1:1s in mentoring times (via email) for help with planning and technical issues is a great idea at this time.
Level one folios are due week one the first Monday of term four 16 October.
Level two folios are due  week one term four Thursday 19 October
Level three folios are due week two term four Wednesday 25 October
Holly Ramsay – Learning Advisor
Thoughts have been thunk in The Thinkery
Junior Philosophy students have been studying Ethics this term. They have been looking specifically at the issue of automation in society, with a focus on self-driving cars. Key questions include whether a computer ought to make moral decisions; whether efficiency is something to value if it means people lose their livelihoods; and whether a life of never-ending leisure counts as a "good" life.
We will continue tinkering with our thinkering in our search for wisdom.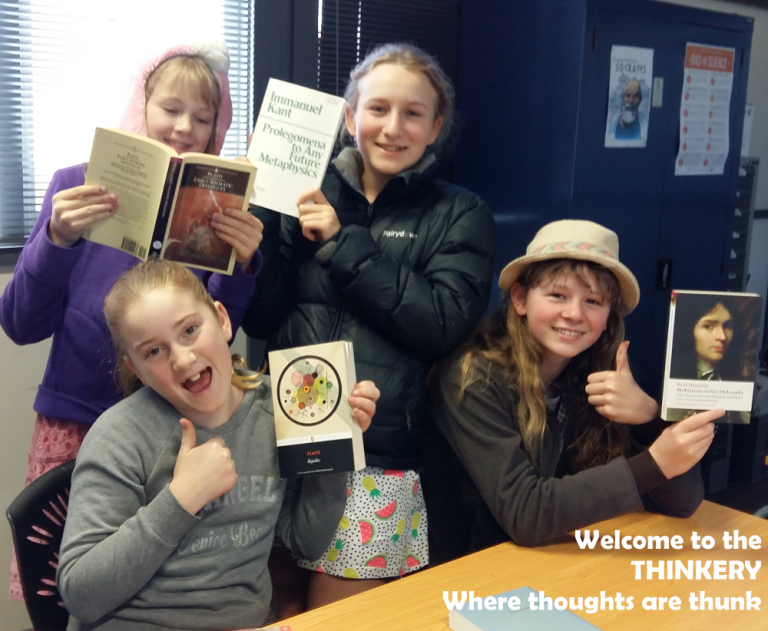 Junior Philosophers: Tessa, Livy, Lulu, Naima.
Brent Silby – Learning Advisor
Gateway Update
Congratulations to Alex Hawker who has flown solo. Alex is also studying papers towards his Private Pilots Licence.
Jack Fensom has a work placement and training at Canterbury Helicopters. Jack is photographed hovering the helicopter before flying up the Waimakariri river bed.
Lorenzo Peloso and Lily Platt are being taught pre flight checking by their Canterbury AeroClub instructor. Both are studying Aviation papers with Service IQ. Lorenzo is photographed refuelling his plane after flying over Christchurch with his instructor.
Future Event Manager Alena Hood is photographed with her mentor Kate from Collective Concepts. Alena attended training at Queenstown Resort College in Tourism.
Congratulations to Reuben Kinney, Ella Harris, Casey Harris who have achieved the Level 1  international ski instructor qualification. Training was was with NZ Snowsport Instructors Alliance and  held over 6 days at Cardrona Snow Park Wanaka. Reuben now has a work placement as a ski instructor at Porters Heights Ski Field.
Congratulations to Lucas Keene who has achieved an impressive array of Health and Safety qualifications from industry training organisations.
Tom Goodenough is developing his designs and learning fastidious hygiene procedures with Naith at Absolution Tattoo Studio.
Congratulations to Alex Swain who achieved her Customer Service Award from the Retail Institute and full-time employment following her work placement at Warehouse Stationery South City.
Ashleigh Haddon is photographed with her employer at Warehouse Stationery South City. Ashleigh also achieved the Customer Service Award.
Jack Wilson who has aspirations to being an Outdoor Instructor is photographed with students from other Canterbury secondary schools during a week of training at the Boyle River Outdoor Education Centre Lewis Pass prior to working alongside an Instructor for a week.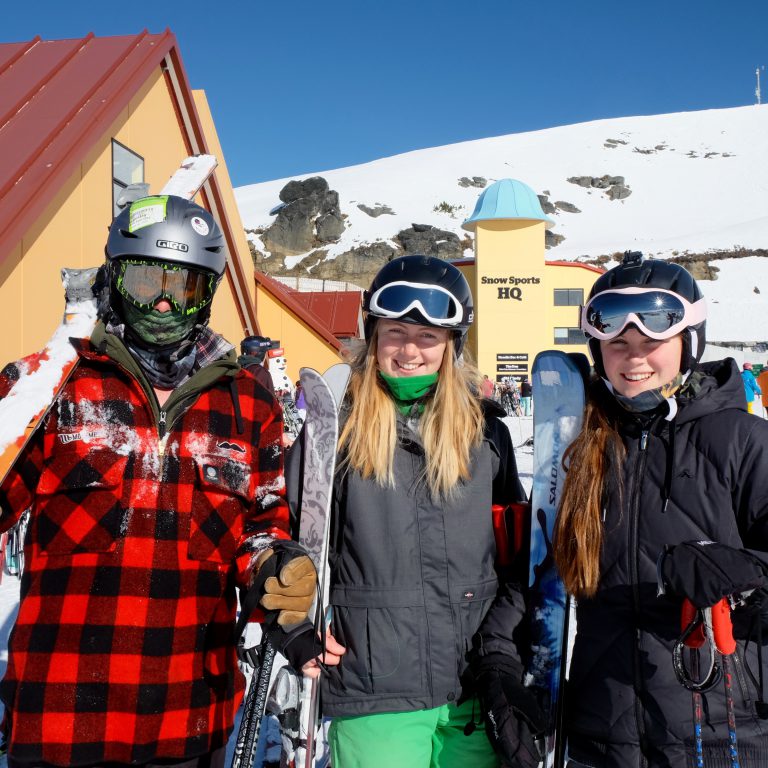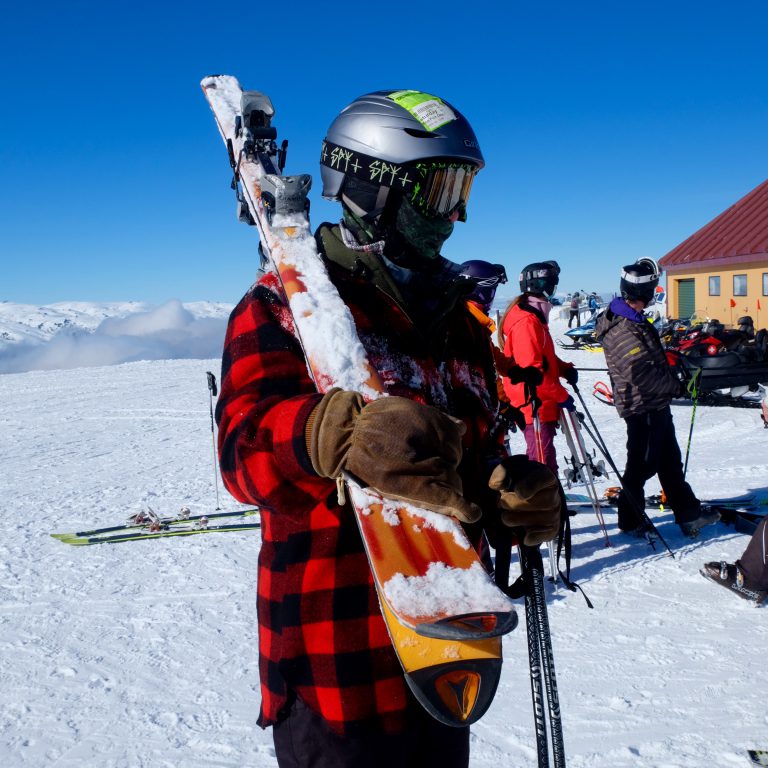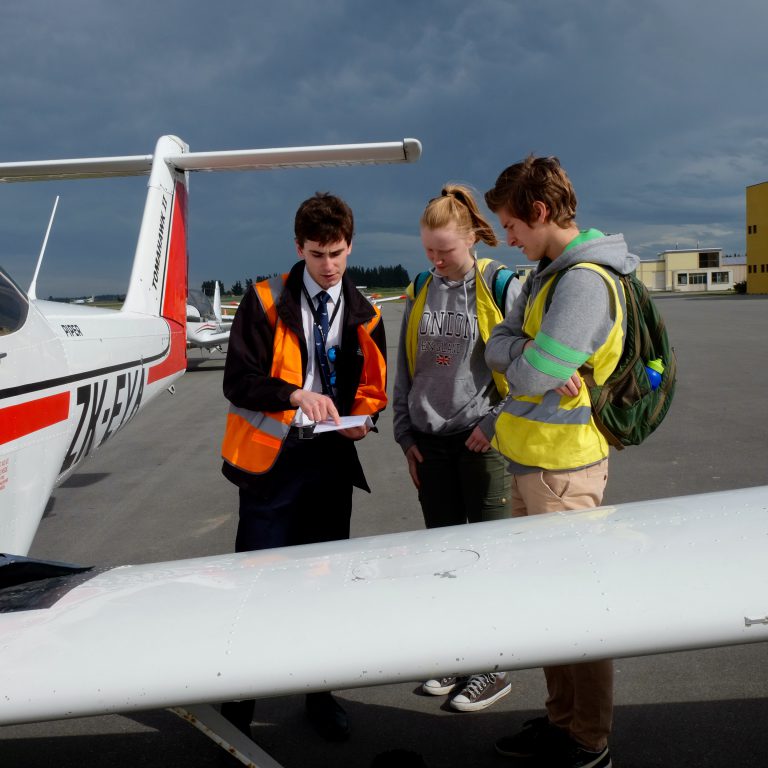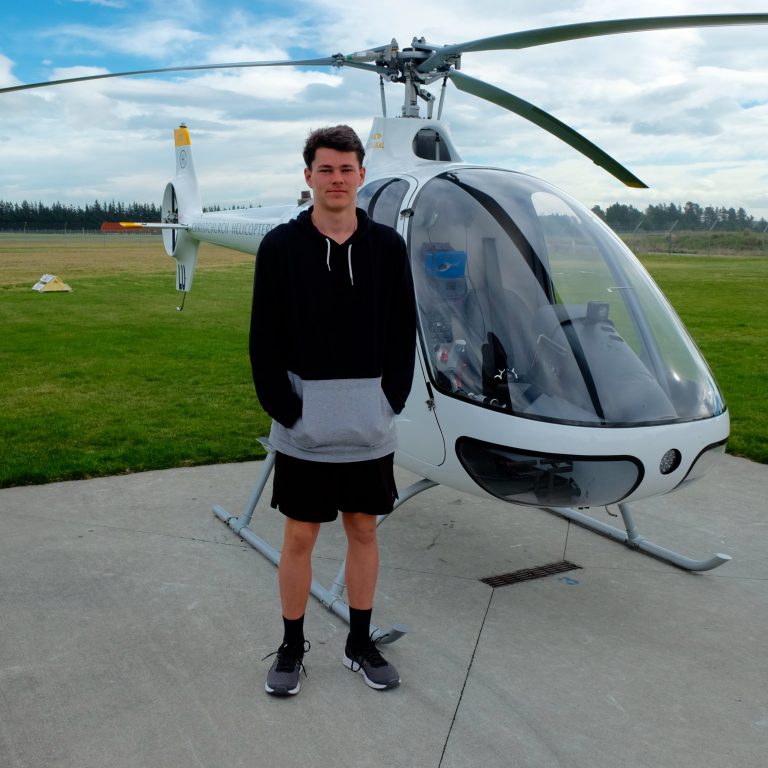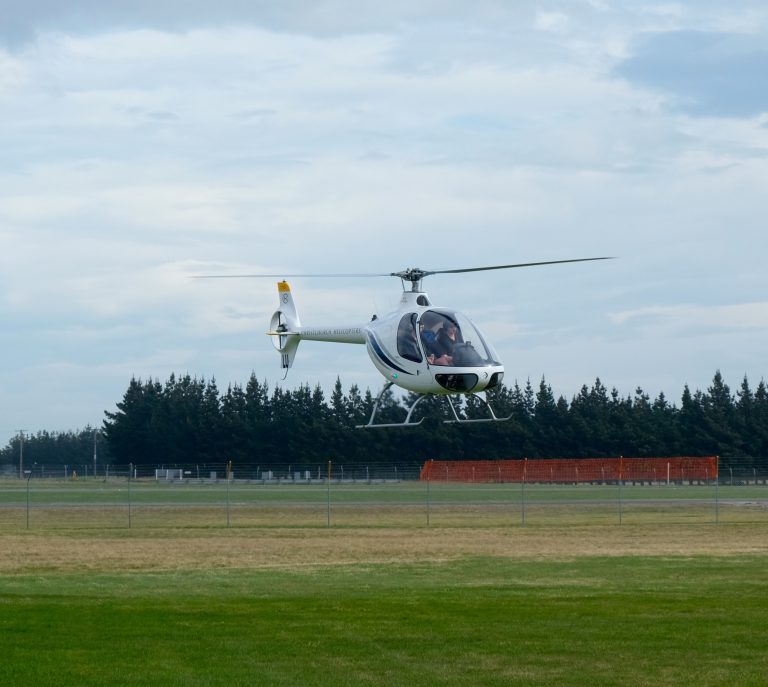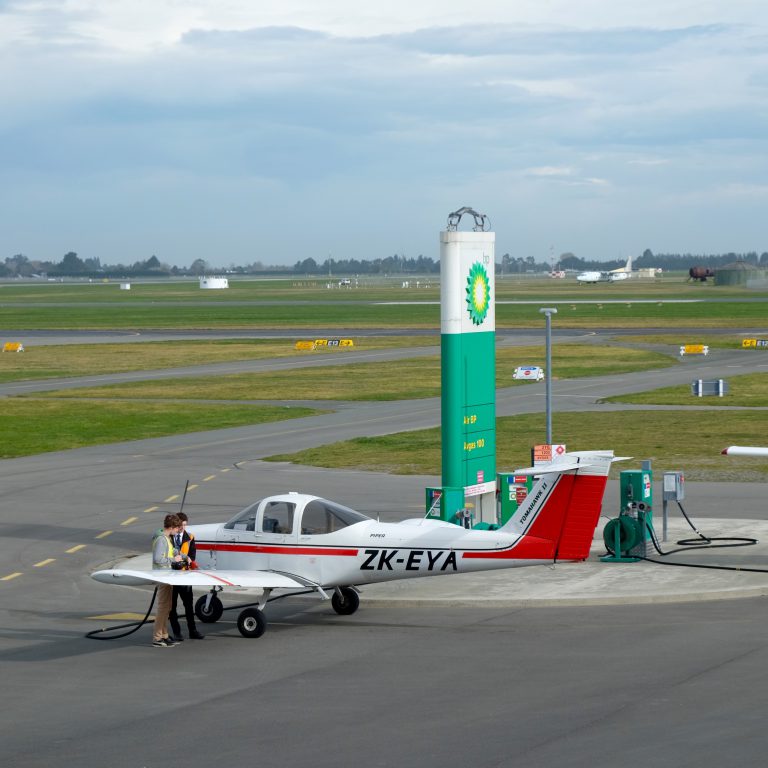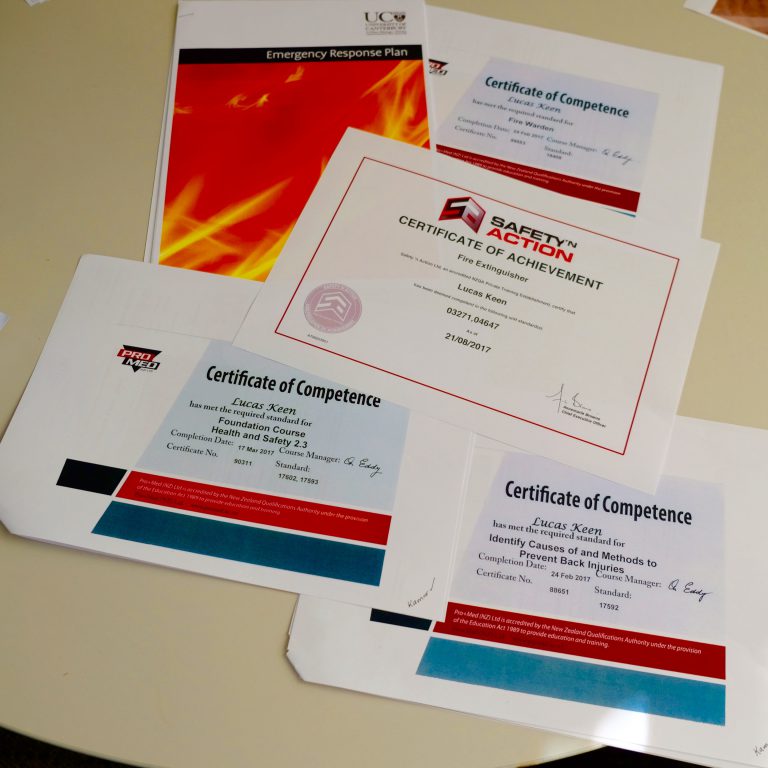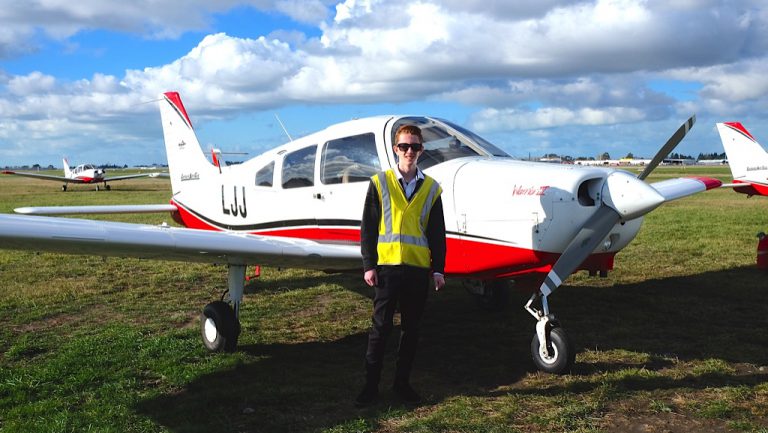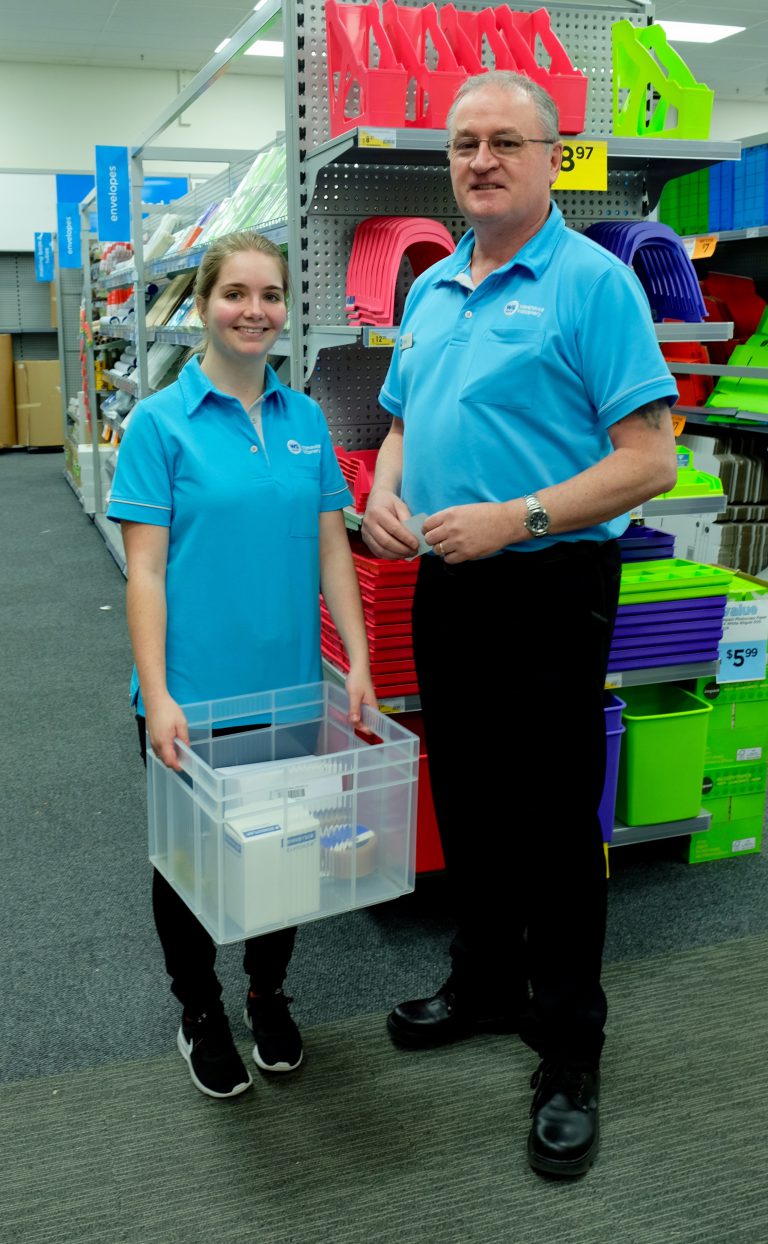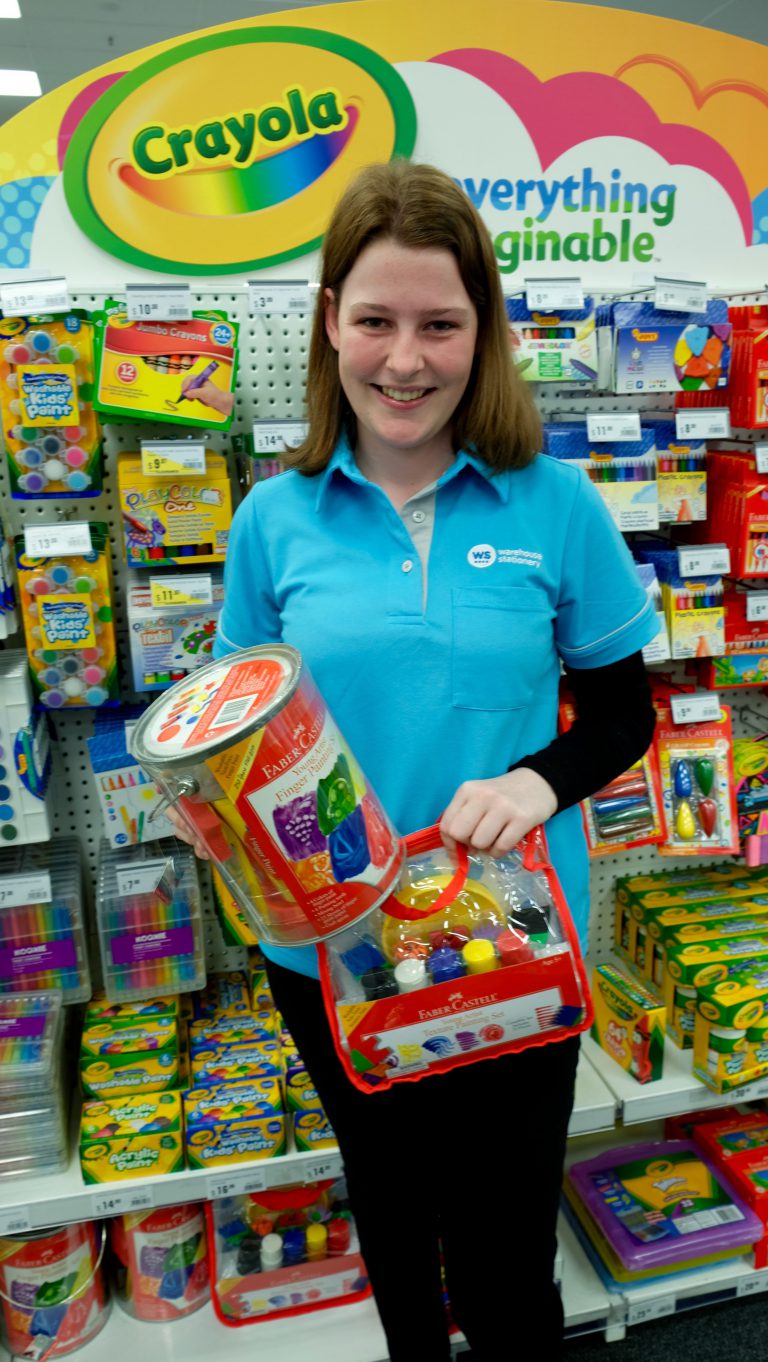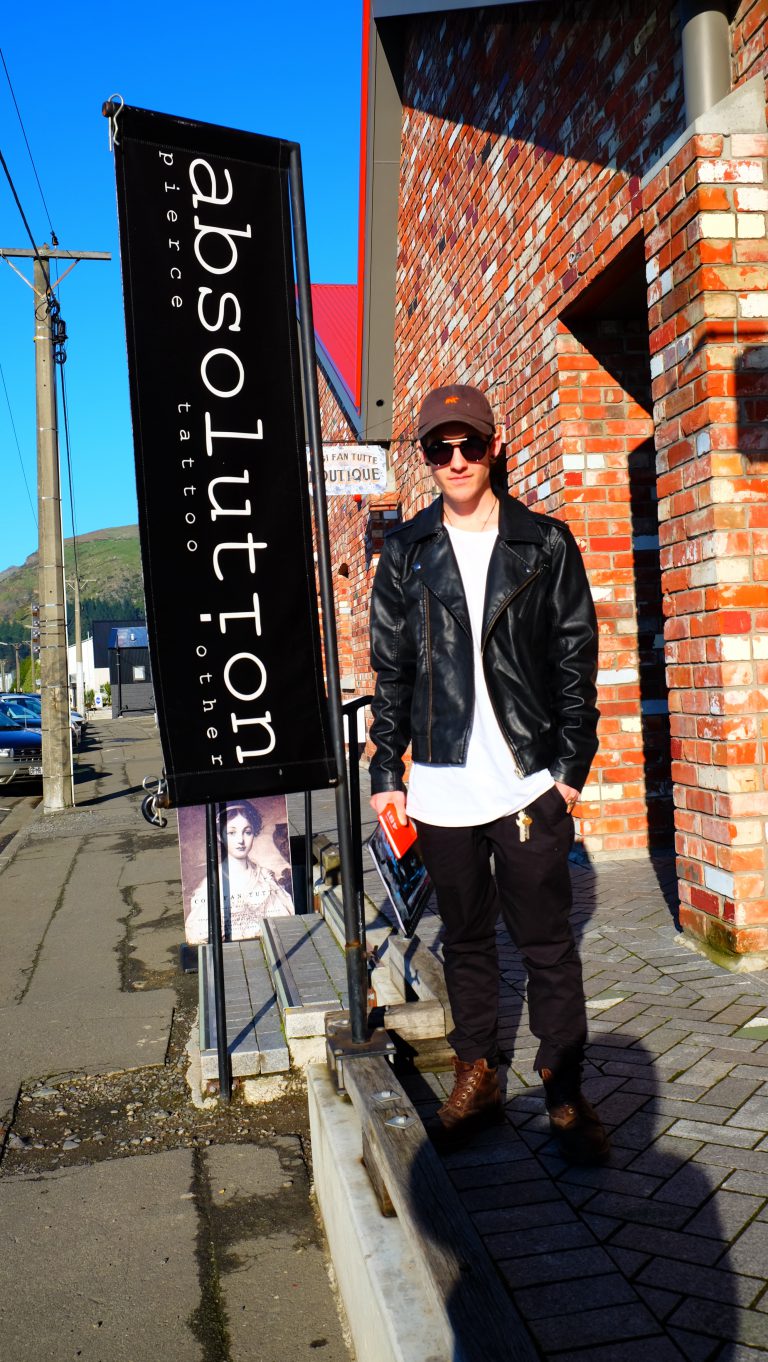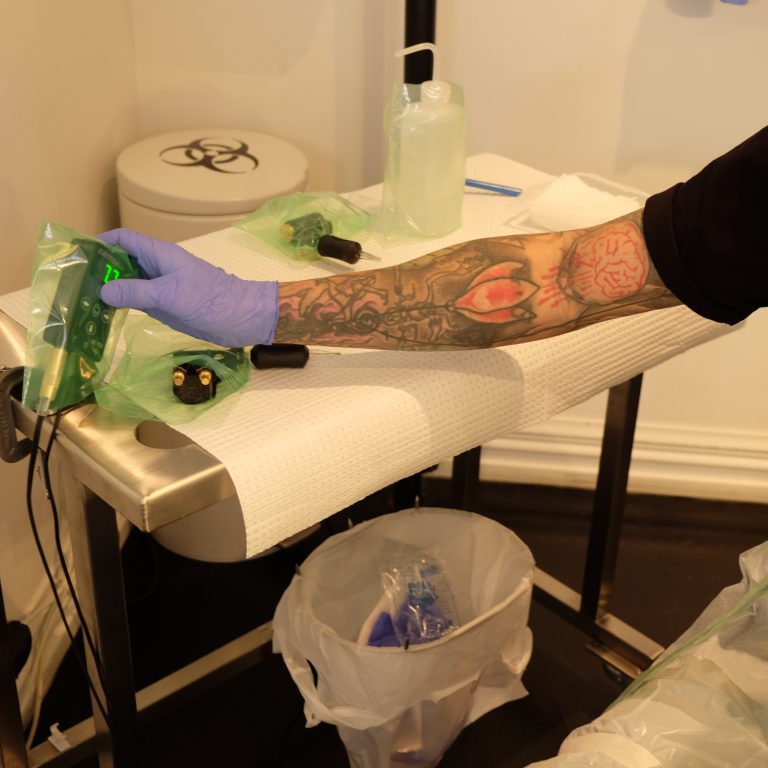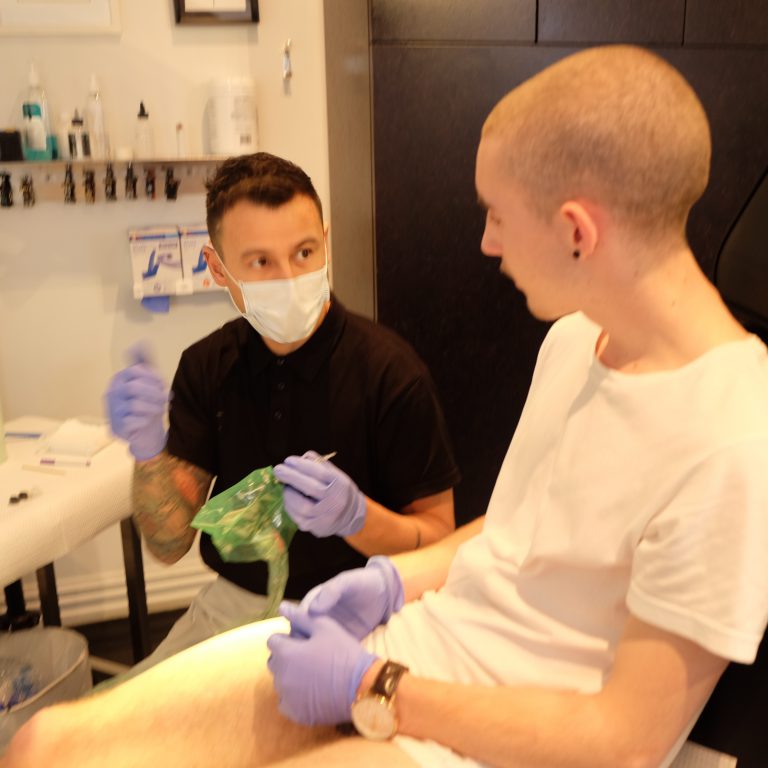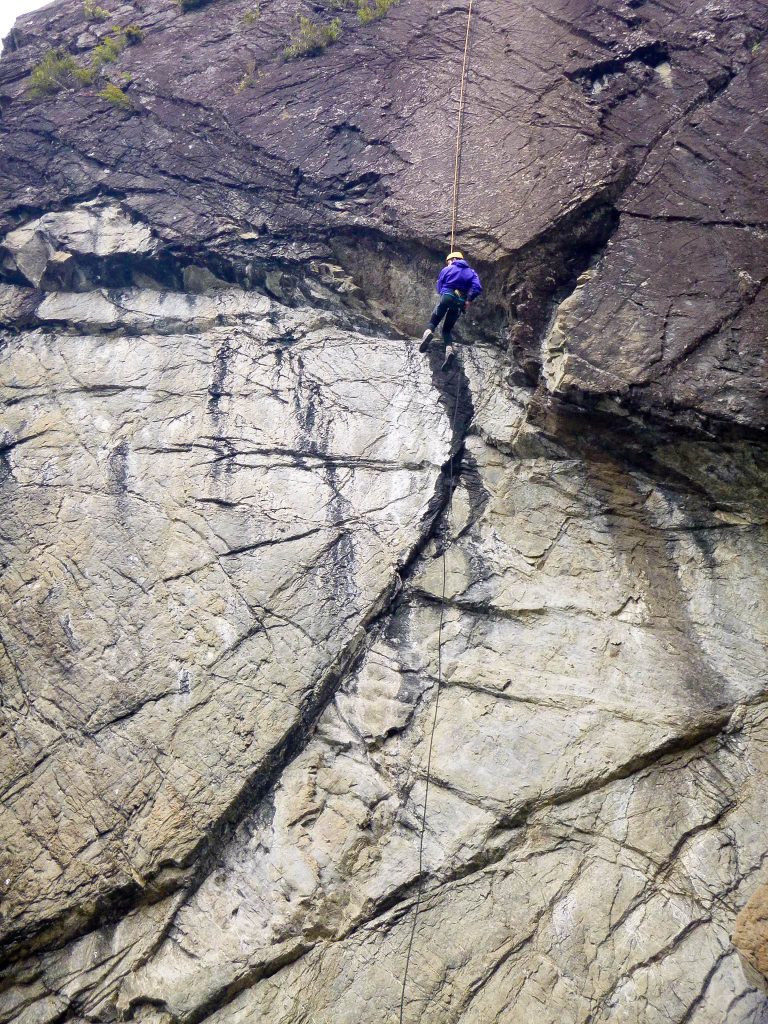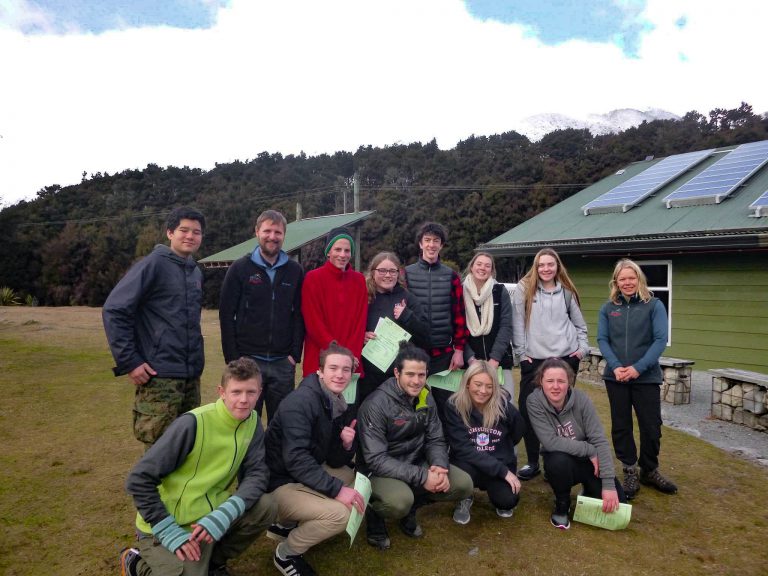 Robyn Sutherland – Gateway Coordinator
Kay's Community Newsletter 15th September
Ski Trip
Oh my the day was just fabulous. Many students commented on how it was worth the wait. The sun shone all day and the slopes were the quietest I personally have ever seen them.
When we floated the idea, as community LA's, of a community ski trip we very much had our core values in mind. We were thinking of Kaha – students pushing the boundaries of their own learning by taking risks – and we were aiming to encourage everyone to come and learn and push themselves. Yesterday I was humbled by our students display of the school core values.
At first everyone had there own things to focus on. Getting the gear, having a go, doing a lesson, their own moments of Kaha. As the day went on the core values of Whanaungatanga and Aroha could be seen everywhere you looked. I couldn't have been prouder of my community. It was like our collective goal was to make sure everyone was included, felt safe, was happy, felt supported and encouraged and achieved whatever it was they wanted to achieve.
I never saw one student showing off, seeking attention, taking the mickey out of others, sniggering or anything negative towards another student. In fact I saw the complete opposite. Many students sacrificing their run and their enjoyment to make sure someone else less confident or less able was really enjoying it. It truly was beautiful to be part of.
Yesterday was a unique opportunity to see how our students operate in their world and the shone. I think we should all be proud of how they handle themselves in their world. They are confident to ask questions and to challenge things but they do it respectfully and with others in mind.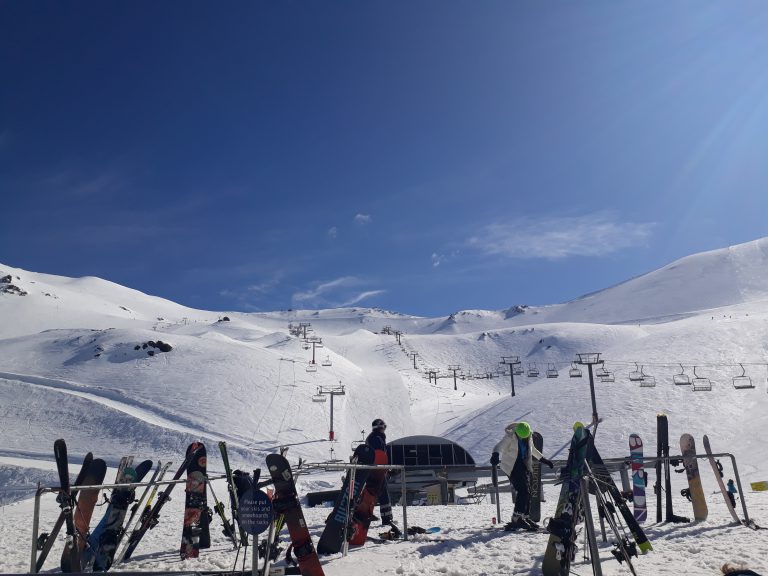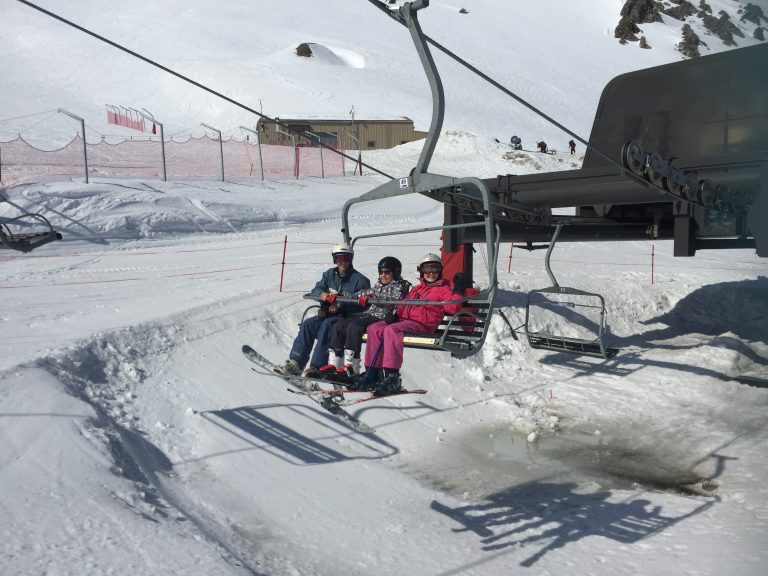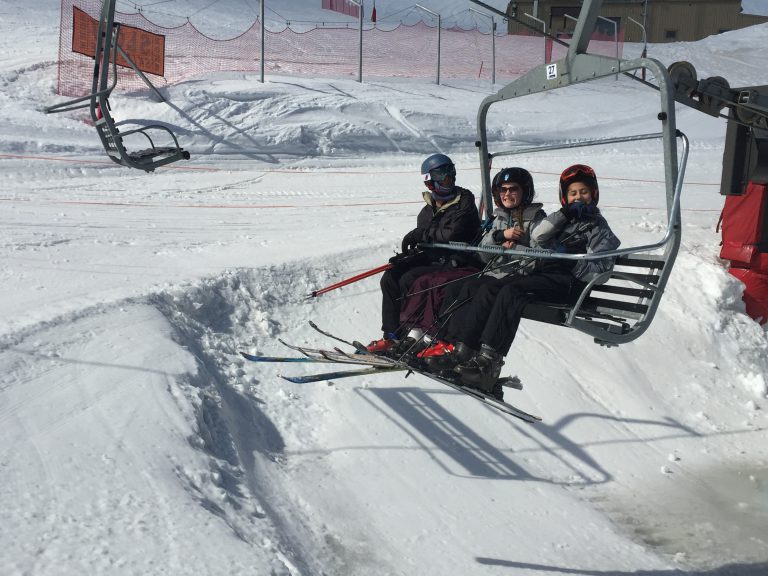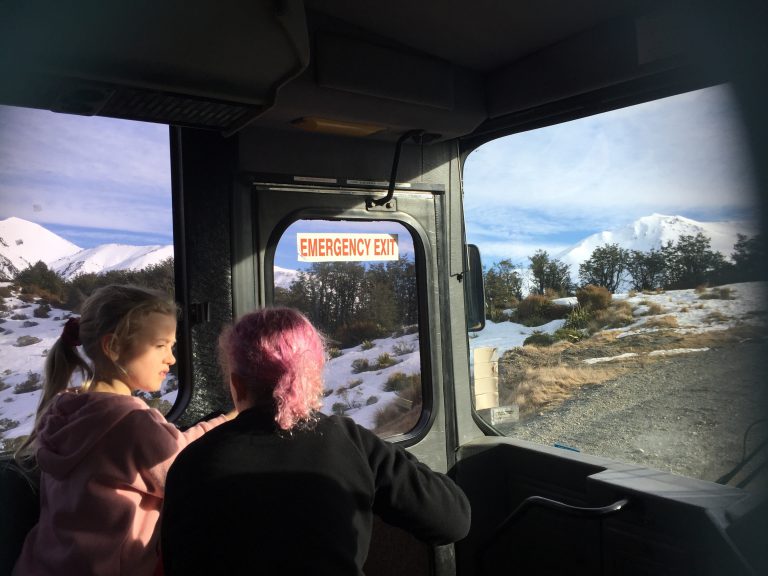 Tessa's Happy Wraps
Tessa is hoping to sell the last of her Happy Wraps at COL tonight. See the attached poster.
Kay Hayes – Community Leader
Students are gaining confidence at navigating with map and compass.
Bonus points to anyone that can identify the bridge that Dallas found.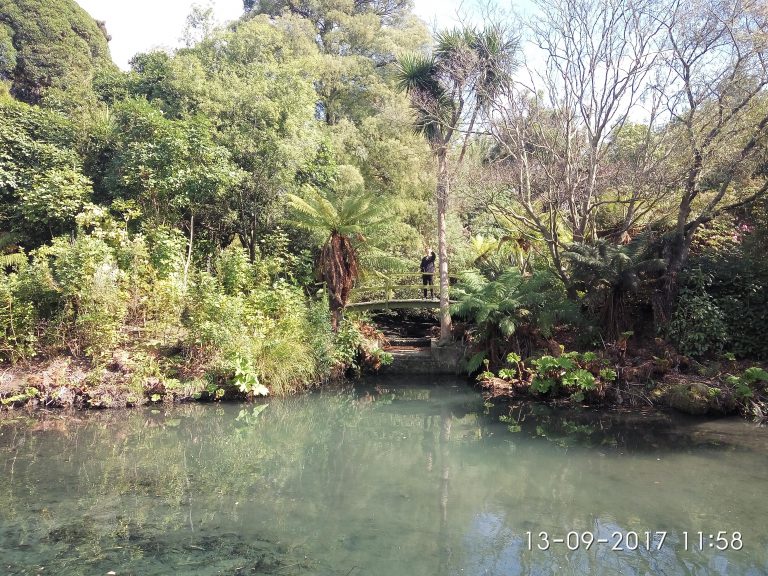 Matt Parkes – Community Leader
34 Science
Our level 3/4 science class has been looking at water quality and pollution. This week we took some samples from the local spring-fed stream and examined samples from Travis Wetlands using microscopes.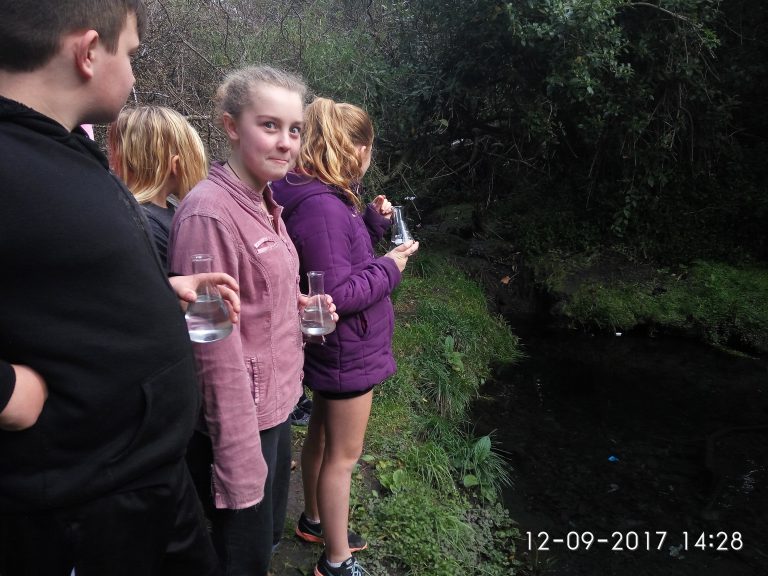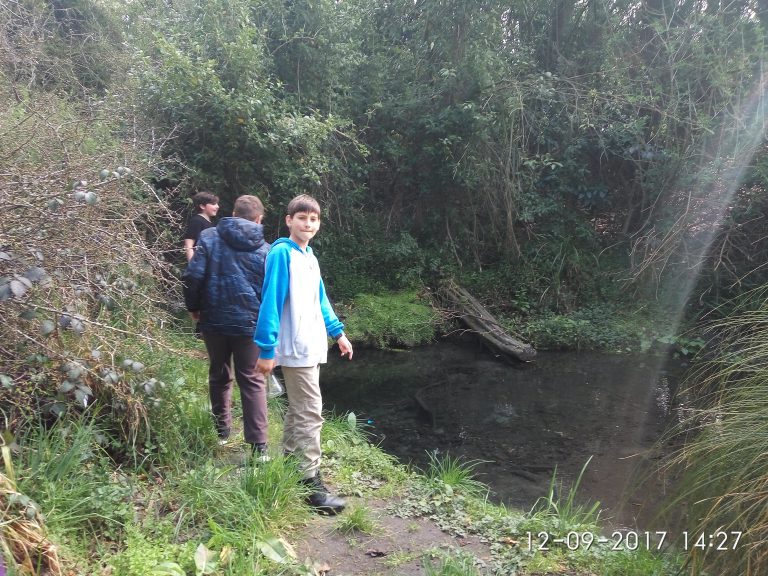 Matt Parkes – Community Leader
Chess team compete in South Island Tournament
Earlier in the year, Ine Maro decided to start a chess club at school. He rallied in a few players and in late June the Year 7-8 chess team competed in the Canterbury Chess Competition. The team had a fantastic tournament and qualified for the South Island Championship and the National Championship. A great achievement!
Last week the boys travelled to Ashburton for the South Island Championship where they were placed 4th. The team consists of Ine Maro, Daniel Naughton, Oscar Henderson and Daniel Meyn. George Henderson was part of the team for the first tournament and played a significant role in getting the team to this point.
Well done team! We look forward to hearing how you go at the National Championship which is the first weekend of the school holidays. Good luck!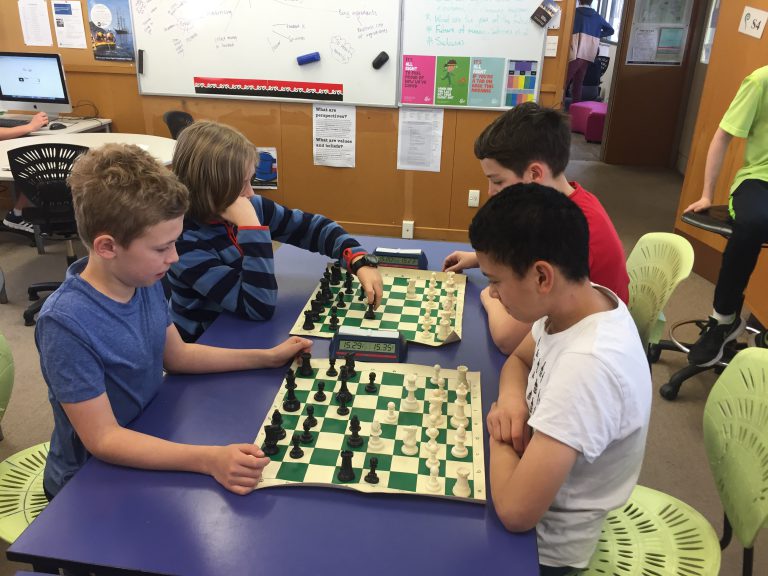 Sarah Aarts – Learning Advisor
Term four introductory KAYAKING
One of our senior students is a keen kayaker and has offered to lead some introductory kayaking workshops at the start of term four. She is planning for students in year 6 and above. Sessions will probably be on Monday and or Friday mornings, 9 – 10am. There will be a cost to cover pool entry, but equipment will be provided free of charge. There are a limited number of places available, so if you are interested please contact matt.parkes@aotawhiti.school.nz
Matt Parkes – Community Leader
Ao Tawhiti Unlimited Campus Kids Voting Results
On Friday 120 students participated in the school's mock election for the Ilam Electorate. This exercise is run by the Electoral Commission and is being repeated in schools all over the country.  Guidelines are given to the students to follow and they organise the date, venue, education and awareness campaigns in their school. The voter turnout and student engagement at Ao Tawhiti really impressed us and bodes well for the future.
You will see from our results that if our students had a vote, 35% of the party vote  would go to Labour followed by the Greens (20%), National  (14%) and Legalise Cannabis (10%).  In class, we decided a Labour/Greens coalition government would be the most likely scenario.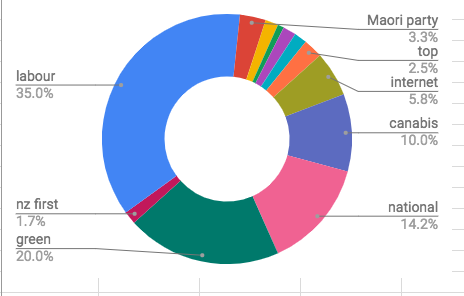 Kate Armour – Learning Advisor
Other Notices