In this newsletter
This fortnight's newsletter has a great recount of the Y1-3 Camp as well as articles on Art at the Unlimited Campus, an introduction to Pete's Community and an extensive account of what is happening in Kohknowco. Don't forget to come along to our Fish 'n' Chips night this Friday at the Margaret Mahy Playground.
Upcoming Events
Term 1, Week 8: Starting Monday 20 March 2017
Wednesday 22 March, 11.45am-12.30pm: Kapahaka, Unlimited Campus, DW2
Wednesday 22 March: Potato Festival, Phoenix Community, Discovery Campus
Thursday 23 March – Thursday 2 March: 78OUT Expedition, Abel Tasman
Thursday 23 March 12.30pm-3pm: 4-8 Swimming, Halswell Pool
Friday 24 March 10.30am-11.30am: Discovery Campus CoLs, Discovery Campus, Wharenui
Term 1, Week 9: Starting Monday 27 March 2017
Tuesday 28 March, 5.30pm-8.30pm: BOT Meeting, Unlimited Campus
Wednesday 29 March: Junior Swimming (Discovery Campus), Starfish Swim School
Wednesday 29 March, 11.45am-12.30pm: Kapahaka, Unlimited Campus, DW2
Thursday 30 March 12.30pm-3pm: 4-8 Swimming, Halswell Pool
Thursday 30 March 6pm-7.30pm: Pete's Community Picnic, Unlimited Campus, Quad.
Thursday 30 March – Friday 31 March: Kay's Community Camp, Blue Skies
Friday 31 March, 5.30pm-6.30pm: Fish 'n' Chip night, Margaret Mahy playground
Sunday 2 April: Newsletter Published
Messages
Message from the BOT
The Ao Tawhiti Unlimited Discovery Board is made up of ten dedicated trustees who are passionate about our school, and volunteer their time to sit on the Board. Our Board comprises of five parent trustees, one staff trustee, one student trustee, one co-opted Whanau Group trustee, one co-opted Discovery Learning Trust trustee, and our Director. Every trustee represents the different components of our community that have a vested interest in the school and the students, and the success of each. Please click here to view the profiles of the current trustees.
At this time we have two vacant seats (the Whanau Group trustee and a parent trustee) and we look forward to having some new trustees joining our board in the next few weeks. Please keep an eye out for their introductions and profiles which should be coming out in one of the next few newsletters.
The Board's role is to govern the school, which means we clarify what we want the school to be and do, but not specifically how those things are achieved (which is the role of our Director and his team). Two of the Board's main roles are to establish and review the school policies, and to create and update the school charter. This year's charter is complete and with the MoE awaiting approval. You can view last year's charter here.
Each trustee sits on other sub-committees, including the Finance Committee, Health and Safety Committee, EOTC Committee, Charter Committee and Discipline Committee. The co-opted trustees also attend their respective groups' meetings and everyone reports back to the Board with their relevant news and activities at every board meeting.
The Board meets at least twice every term (weeks 4 and 9 – meetings are on the school calendar) and every member of our school community is welcome to attend the public portion of the meetings. Please email us to give notice that you will attend. If you can't attend the meetings, you can always view the minutes on the website.
If you have any questions, comments or feedback about the Board and what we do, please email us, or have a chat with us when you see us at school. Also, look out for community consultation opportunities such as surveys and forums; it is important for us to have your input in order to ensure we are properly reflecting the whole community's aims and aspirations for the school and the students.
The Ao Tawhiti Unlimited Discovery BoT
Message from Steven
Site Blessing – 6 April 2017
The Ministry of Education has confirmed the day that our site will be blessed and the first sod of earth will be turned on our site, as Thursday April 6.
I have been given a very brief outline for the day without any confirmed times or organisation yet.  I hope that following my next property meeting with the MOE on Wednesday, I will be able to share with you all how you can be involved.  If you can remember back to the site announcement, these things tend to be very last minute when they involve a Minister.  I'll do my absolute best to keep you posted as soon as I have actual details.
Prosillio
The SLT went to visit the Prosillio students in their CBD base.  I was absolutely thrilled to see the students working hard on planning their learning around their IEM goals. They were working with Nat and the other students to ensure that their learning included more than just following their passion for Ballet, Dance or Gymnastics.  What really pleased me however was being back in the city.  Progress in being made every week.  Gradually you can see the city returning to a vibrant and important center of our city.  Duncan makes a more extensive mention of our Prosillio students in his message this week.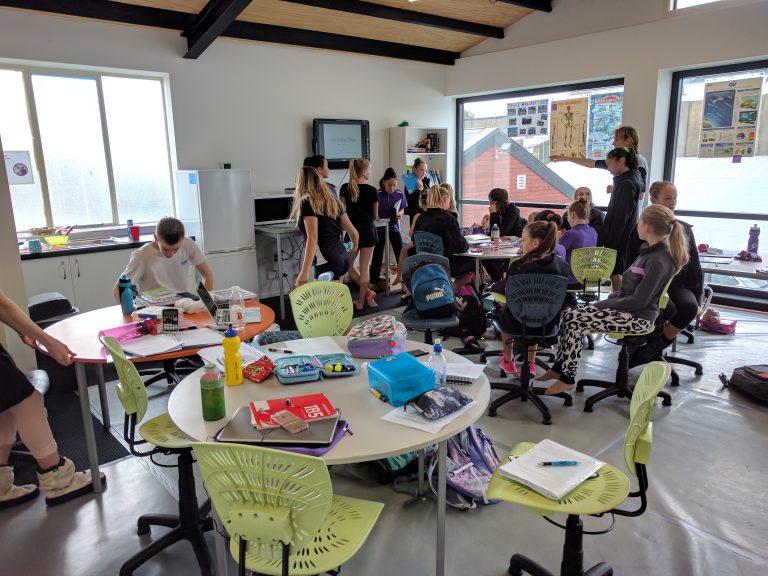 Homebase visit to Discovery
This year I have the pleasure of being the HBLA for 10 Y11-13 students.  I have a strong desire to see them get more involved with all aspects of our school. I set them a challenge to turn up to the Discovery Campus one Friday morning and spend an hour with the students there.  The idea was to get them familiar with the space and the people, and then discuss as a homebase how we could support the students there in some way.  The positive for me was seeing 4 former Discovery 1 students return to their "primary school".  They were all stunned by how much smaller (with the exception of the plants) everything seemed to be now. I'm really looking forward to seeing how they continue to embrace sharing their considerable talents with the Discovery campus students.
Mentoring
I've been enjoying sitting in P11 most mornings and watching some of our Y11-13 students working with other students or Derek for Calculus / Maths mentoring.  Mentoring time is a great way to check your understanding, get 1:1 curriculum help, or to simply work with your friends on that chemistry assessment that you have later that day (see the photo).  Leading your learning looks different at different times. I strongly encourage all of you to look at which LAs are scheduled on for mentoring and make a point of catching up with them.  This could be the difference between an achieved and an excellence.  Use the resources we make available to you.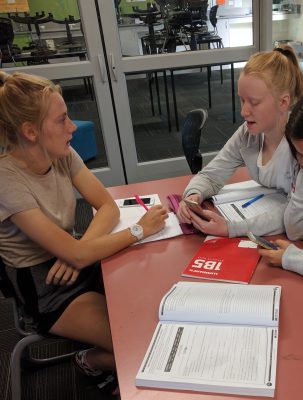 Steven Mustor – Director
Message from Duncan
Prosillio Program
On Tuesday afternoon I had the privilege of visiting the Prosillio program. This is program that has been set up in partnership with Canterbury ballet. Students in the program are predominantly ballet students, however, there are also gymnasts and trampolinists involved.
Essentially the program allows these students to have time to dedicate time during their day to pursue their passion. To succeed in these pursuits requires hours of commitment and fitting it outside the hours of a school day is exhausting for the students involved. Prosillio is an effort to give students time inside school hours whilst also providing them with an education pathway.
During my visit on Tuesday I was amazed at just how well this program was working. During my visit I observed all of the students taking time to plan their learning program for the afternoon and then getting on with the tasks they have set themselves. They knew what their IEM goals were and were able to articulate how their daily planning was moving them towards the achievement of those goals.
We even received this feedback during the week,
"I am writing to to thank you for your input and support that you are giving our daughter this year. She is coming home buzzing about what she is doing at school and all the real learning that is taking place. What a wonderfully different way to experience High School! This is something I hadn't foreseen but are so grateful it is working this way."
Student Profile – Mackenzie Wylaars
As I wonder around school I'm constantly amazed at the number of incredible things our students achieve. So as of this week I've decided to add a student profile to each of my newsletter messages.
Mackenzie or Makka to his mates has been a student at Discovery 1 / now Ao Tawhiti Unlimited Discovery since he was in year 1. He's now in year 9. Over the last couple of years Mackenzie has developed a real passion for Kayaking. It's sport that helps him stay fit, meet new people and is fun way to spend his time.
In February this year Makka competed in the Kayak Sprint Nationals. He was in 6 events: K1, K2 and K4 200m and 500m events.
Mackenzie has a fantastic attitude towards his sport. His goals this year were to improve on his performances from the year before where he finished fourth in 2 events. Since last year Mackenzie has focused on training hard and remaining humble so that when he races he can be at his best. The results just being an bonus from the effort that's been put in.
Well the hard work has certainly paid off. This year Mackenzie won Gold in the K4 200 and 500, and Bronze in K2 200!
The advice Mackenzie would like to pass on is to keep trying and working hard because with effort you will get better!
Congratulations Makka!
Duncan Woods – Deputy Director
Message from Ian
A massive thanks to all of the parents, ex parents, grandparents, students and staff who have stepped up this week and supported our Passions, Interests and Needs programme (PINs). I was actually a bit worried early this week about how this round of PINs might going but it's been probably one of the best weeks I've experienced.
We've got workshops on Tramping, Clay, Murals, Gaga Dodgeball arena building, book bounding, investigations in history, bird house building, masks and puppets, role play, board games, exploring the city and i's surroundings, Pokemon tournament and fundraising for the SPCA.
I guess what I've loved most about this one is the variety of people involved in supporting or offering these experiences. I've particularly loved seeing some of our Unlimited Campus students putting themselves out there to support. A huge thanks to Gabriel, McGregor, Molly, Tessa, Noah and Ben for giving up a day each to come on over and support with the Board Games and Role Play option, we loved having you here and I'm hoping the experience you've had over the week will mean you'll come back!. A massive thanks needs to go to Archie Sewell who gave up 3 days of his programme at Unlimited to be here to support the Pokemon tournament. It was amazing to see Archie working with the children, he was offering something they were completely into, he did it in a calm and respectful way and the kids responded brilliantly to him! Thanks Archie, a lesson for us all!
My challenge to everyone across the community (both sites)to get involved in this opportunity next time! I think our students on the Unlimited Campus have shown that you don't need any experience in teaching kids to do this…you just need to give it a go.
As many of you know we have had some ongoing issues with our Bus Service from the Exchange this year. I am pleased to announce this will never happen again! ( fingers crossed behind back). Go bus assure me that they have a new system in place and this should work really effectively. As of this Monday the bus will be leaving the Exchange at 8.35 and returning as soon as we have the last child on the bus in the afternoon (this is always dependant on finding shoes/socks/bags etc). It will then continue around to Cashel Street to drop off the children at Alliance Francaise.
I emailed out earlier in the week an invite to a social gathering at the Margaret Mahy Playground on  Friday the 31st of March from 5.30pm. This is just an opportunity for whanau to get together and mix and mingle. I'd love to see families from both sites join us for the evening.
Thanks to everyone who made this an outstanding week!
Ian Hayes – Deputy Director
Schoolwide Notices
Evolocity electric vehicle Club – Wednesdays 3-4pm
Each Wednesday from 15th March onwards students interested in being involved in designing, building and racing an electric vehicle with 2, 3 or more wheels can come to P14 from 3-4pm where they will have support to kick off their 2017 designs.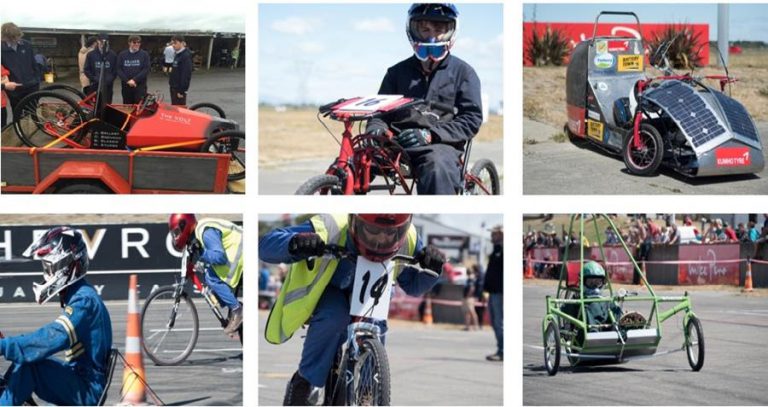 EVolocity delivers practical education on electric transportation through:
A project based learning programme in high schools in which teams of students are equipped with an electric motor kit and, with tutoring and a series of hands-on workshops throughout the year, they design and build their very own electric vehicles. In most cases this will form part of their NCEA technology, physics, science or education for sustainability studies.
Running public electric vehicle test drive programmes in association with our end of year schools competition.
If you are interesting in being involved in this event come to P14 on Wednesdays, or contact Jared in person or by email: jared.gallagher@aotawhiti.school.nz
Jared Gallagher – Learning Advisor
Working Bee – Discovery campus
Sunday, March 26 from 1:00-4:00
We'd love your help getting the garden ready for winter.  We'll do a general tidy, spread the mulch by the wharenui (please bring a rake), finish moving the raised beds, dig over the sandpit, sweep the asphalt areas and a few other things.  Please bring a plate to share for afternoon tea.  If gardening isn't your thing then we always welcome people to help organise afternoon tea, tidy the shared space, sort lost property etc.
In the past we've had families from the Unlimited campus come  too and we're always grateful for the help and the opportunity to meet more families in the school.
Hope to see you there!
Emma Woods – Parent
1-3 News
Wainui Camp
Gina Thompson – Learning Advisor 
The Animal Club wishes to introduce…….
Nini – our new rabbit!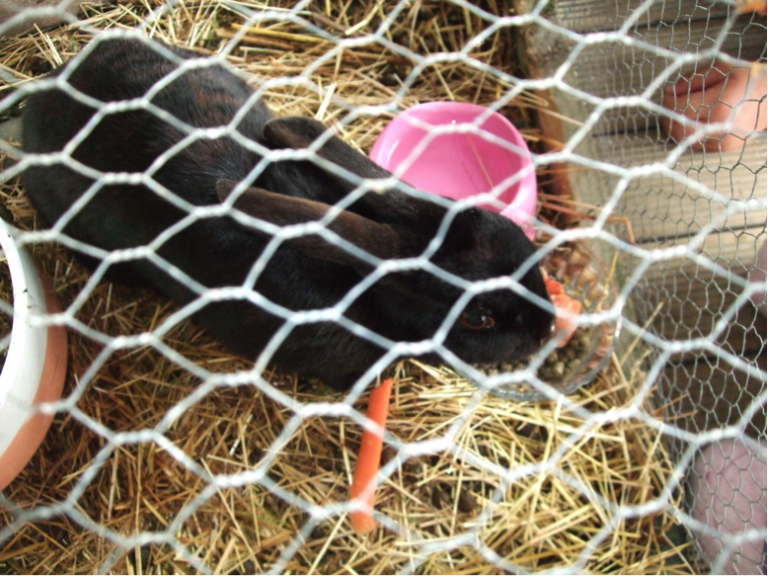 Animal Club operates on Fridays at the Discovery Campus. We have been looking after the worm farm and working out how we can afford to have chickens at school. Once we got the chickens sorted we were going to get a rabbit. However, one of our families wanted to give us their bunny so plans changed.
Next week we are going to sort out a roster for the care of the rabbit and will need to gather volunteers to look after her during the holidays. If you were keen, you can contact Nadine.
Nadine Walmisley – Community Leader
4-6 News
Kia ora Phoenix whanau, it seem like we been racing through the term. The kids have been working away on their inquiries and their shared Community literacy/science/social science/ maths inquiry about Climate change. They have also grown in how they are linking their SDL time back to their inquiry goals which has been great to see. Seeesaw has been invaluable in sharing that with you all and thank you for taking the time to making comments on your child's posts and helping them develop those strengths in mapping their learning, making plans for the day and reflecting on they have gone.  There were some fab posts up around sharing their pe skills with reflections over them and the kids in the pins clay workshops have created really cool 'how to make' this videos on their clay work this week.
Sophie Allen of Working Waters Trust 
Thank you to Regina who was able to organise  an education session with Sophie Allen of Working Waters Trust to visit the Heathcote River and look at invertebrates and discuss the health of the stream. Sophie also gave a presentation beforehand so kids were better able to spot the eels and bullies who use this threatened environment next to our campus.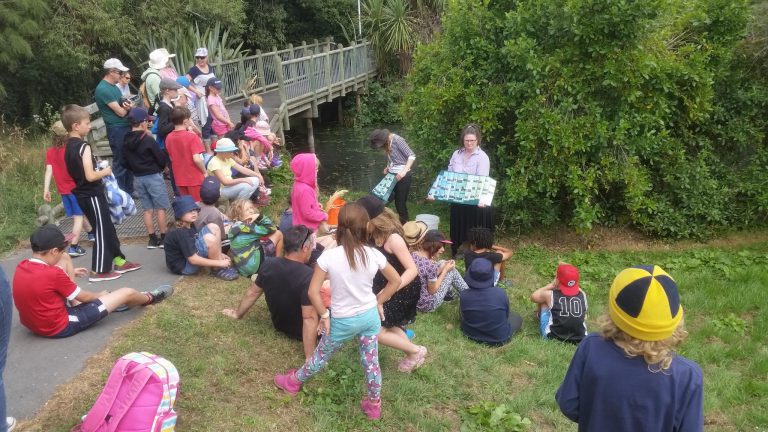 Halwell Pool and Library
The swimming and using the library hub every Thursday has been going fabulously and the kids have loved having outside swimming once a week in the sunshine ( except for this Monday when we cancelled in torrential rain.) As we keep saying – thank you to all the parents who are able to help transport 53 kids every Thursday there and back to make this a possibility for them. We have also experienced the workshops run by the librarians and will again this week on the 23rd during our last session. .It has been good to see our kids calmly using the learning spaces and opportunities in the library.   One of the things that I have loved most was watching kids, experience their swim lesson, then change and spend time in the library and then change again for a fun swim. Kids  deciding their own juggling around must dos, and heir own learning- wherever, library/pool has been awesome.  We will miss this fab way of catching the last of summer and are looking forward to our next hub idea.
Camp
We have only 7 responses to people's thought about camping this year.  Please follow your blue link and next Tuesday we will go over your responses and see what we can do next around camping for 2017 https://goo.gl/forms/gEa4xg8Zm64yz2ik1
Inspire conference
A reminder that if you want to be included in consideration for the INSPIRE conference in Nelson happening on the 5/6 July to email Sally White or myself asap
Just a quick recap:
"Ministry of Inspiration is a educational charity based in the Tasman region of NZ. It aims to unleash youth potential through STEAMS (Science, Technology, Engineering, Arts, Maths Society) opportunities. Traditional STEM learning is taken to the next level by incorporating Arts and Society (making STEAMS) to stimulate interdisciplinary thinking and innovative problem solving.
Creative educational events, hands on activities, workshops and teacher PDs provide major leadership and confidence-building opportunities for youth while inspiring participants to become the leaders and innovators of the future.
https://www.facebook.com/moinelson/
www.ministryofinspiration.org/
I have investigated some initial costings and it will be approx $260/pp that we will seek funding to help with.
leaving 4th July staying (at this stage in a holiday house but awaiting pricing from camping ground) returning 7th July. This is also based on taking the school van so taking 8 students and 2 adults." Sally White
Fish n Chips or whatever 
A reminder about the upcoming  Fish n Chip night at Margaret Mahy playground on the 31st March. 🙂
PS if your child is like Sam bring a change of clothes for after the water feature.
Hopefully our mural is still up across the road too that the kids made last year. It's the long green one with all the people they painted on it.
Alrighty, have a wonderful weekend with your very special tamariki people.
Ka kite ano,
Melva Gill – Community Leader
PINS – Gaga Arena
The Pins that created a Gaga arena for the kids. After spending hours and hours playing in the arena at camp, the kids wanted one at school. The kids Mia, Millie, Liam, Otis, Will, Oliver and Anna worked with Dad's Clint, Nigel, Ian  and Jeremy. They went to  visit  the old arena in Waipara. Then onto the design and build phase in the garden at the Discovery Campus. Three days of very hard work in time for fun and games on Friday afternoon. Well done for all your hard work guys!! 
Thanks kids, thanks Dads! Thanks Oderings for helping us get a great deal on materials!
Melva Gill – Community Leader
7-10 News
Junior P.E. @ Ao Tawhiti
Students in my Level 4/5 P.E. class have recently completed the Ao Tawhiti Tennis Open, where we discovered a great deal of talent on the tennis court. Special congratulations go to MacKenzie Wylaars and Noah Tumataroa who beat Emily Youngman and Alex Hunt in the final.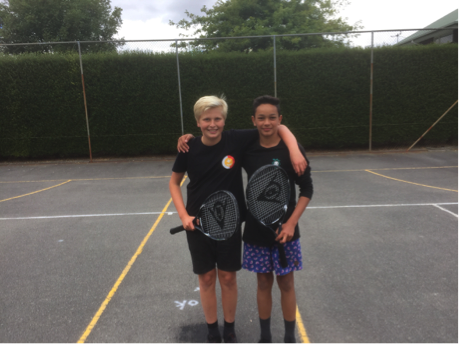 During the unit we also focused on some elements of bio-mechanical principles of movement and these students can describe the kinetic chain required to complete a tennis serve. They also completed a short assignment about Sexism in the sport of tennis. I'm really enjoying getting back into teaching P.E. and these have been a great group of students to help me back into things.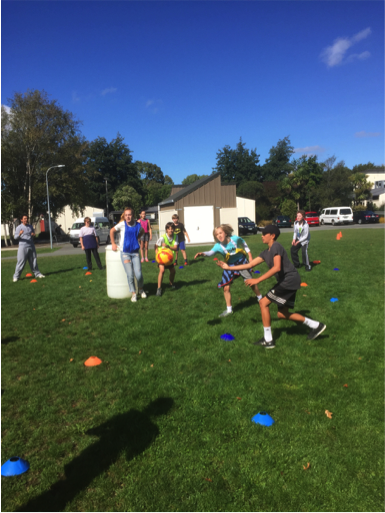 This block we are focusing on skill acquisition and development and are trying out some new sports. We have already played ki-o-rahi. Check out the link for more info about this fast and exciting sport: https://www.r2r.org.nz/games-activities-maori-youth/ki-o-rahi.html
Steve Hunt – Learning Advisor
NZAVS visit
On Thursday this week students in the Unlimited junior communities were visited by Tara, Cressida and Stitch from the New Zealand Anti-Vivisection Society (NZAVS).  Obviously, Stitch was the main attraction with just about each student managing a cuddle.   However, Cressida's talk about the Society's campaign to ask the government to re-home dogs that have been used in testing created some food for thought and good questions.  Students then had the opportunity to create a paw print of art explaining why they thought test dogs should be re-homed. NZAVS will take the paws to Civic Square in Wellington to raise awareness of their petition.
Check out the article on their page – http://www.nzavs.org.nz/news/2017/03/16/nzavs-educate-young-new-zealanders-about-animal-testing!/
Kay Hayes – Community Leader
Kay's Community update
Kay Hayes – Community Leader
Upcoming Events in Kaha Community
Kaha Community Celebration of Learning – Friday April 7th 9am-10:30
Kaha Community Outing to Heathcote and Sumner – Tuesday April 11th . 9-3pm
Braden Faavae – Community Leader
KOHKNOWCO LAB UPDATES
H O W   F A R   C A N   W E   G O   ?
K O H K N O W C O   L I K E   H O M E
L I F E   I N   T H E   L A B
This week in Kohknowco Lab: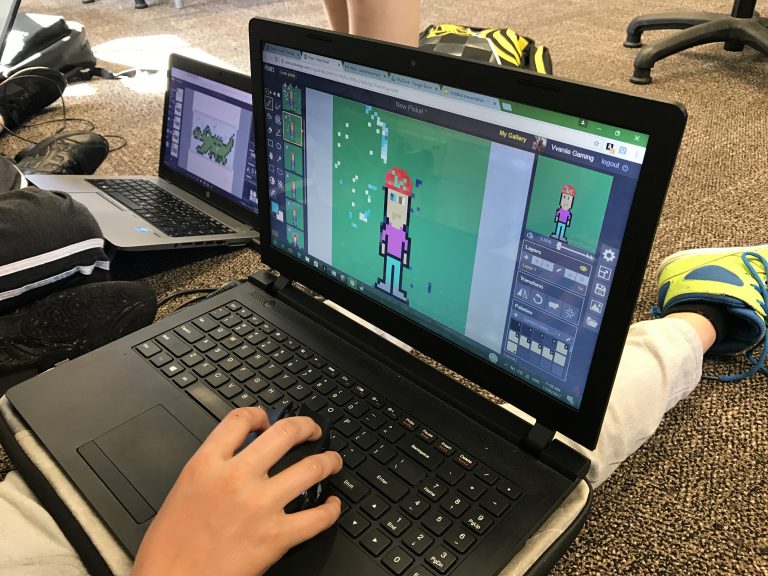 Jack Pearce has been learning to animate in PiskelApp for the game he is working on with Fenris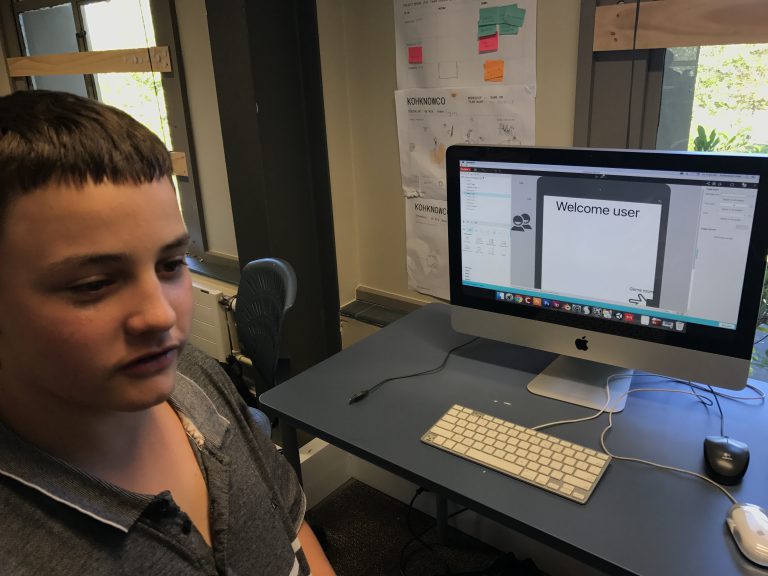 Cameron Lowe has been learning HTML and CSS and also trying his hand at some UX Design, working on a mock up for an app idea.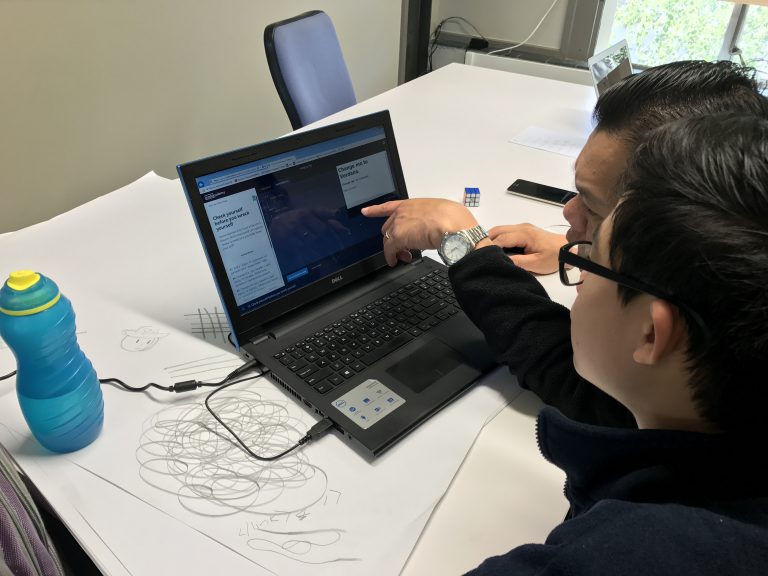 Leon Lim has been making great progress with HTML and CSS.  Here, Leon is figuring out how to add a border to an image on a web page.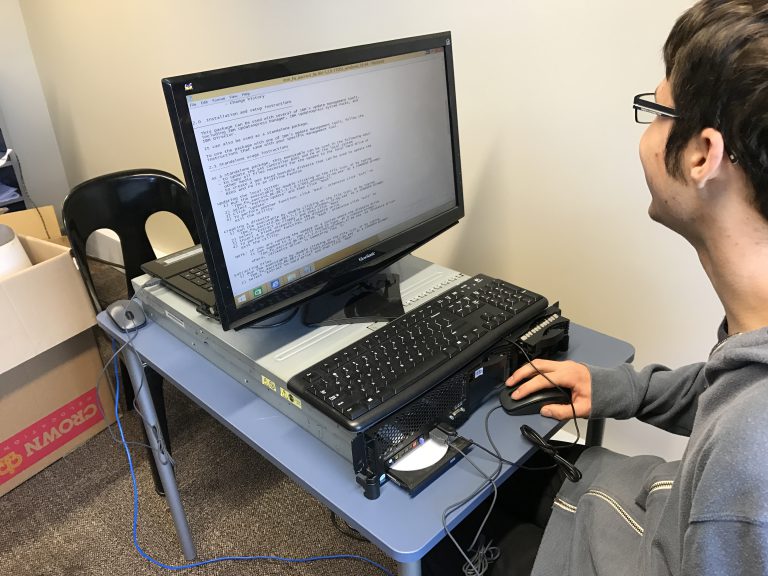 Ashlin Inwood brought his server in and is working on getting it running so he can teach some of the younger students how servers work and how their websites work.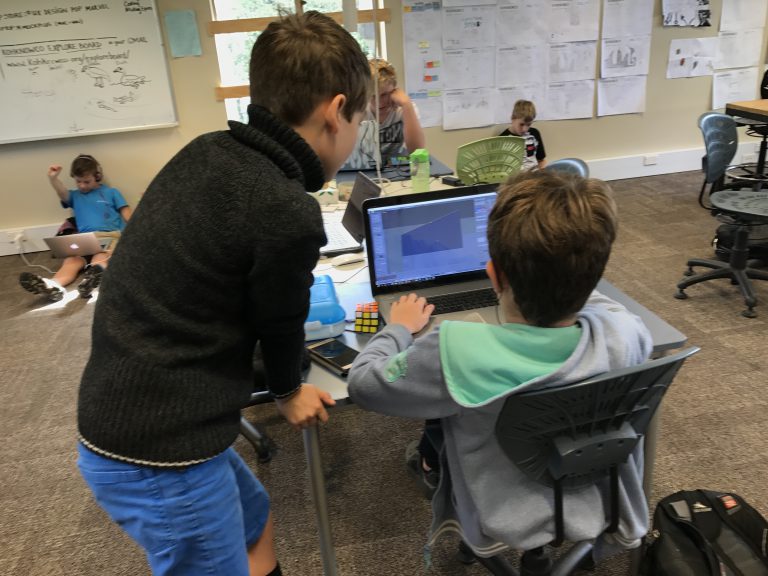 Oscar Henderson and Jamie Bryant are putting their heads together to figure out how to do something in Blender.  Oscar has been working on tutorials and Jamie is designing a compact house.
Saul Titheridge finished his first gun model in Blender for the AirSoft game he and Josh Rogers are working on.  Josh is making the Levels using UnReal Engine.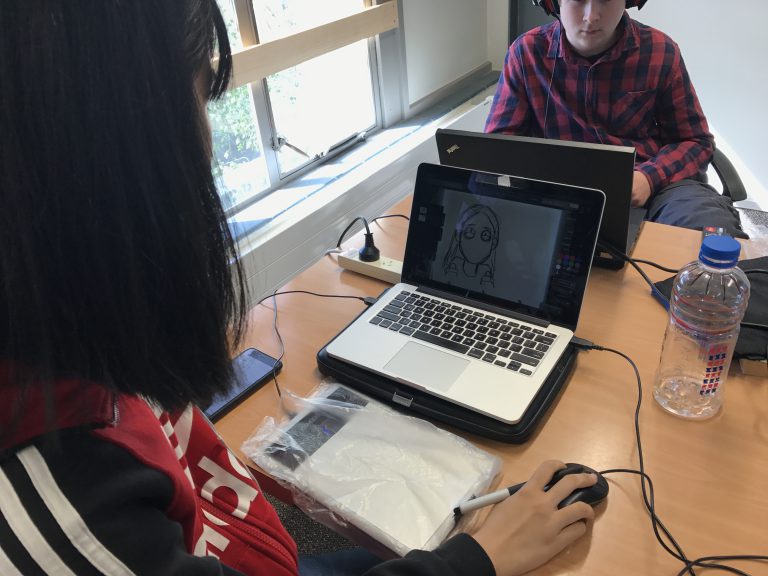 Laura Wu is making lots of awesome progress with her animation project.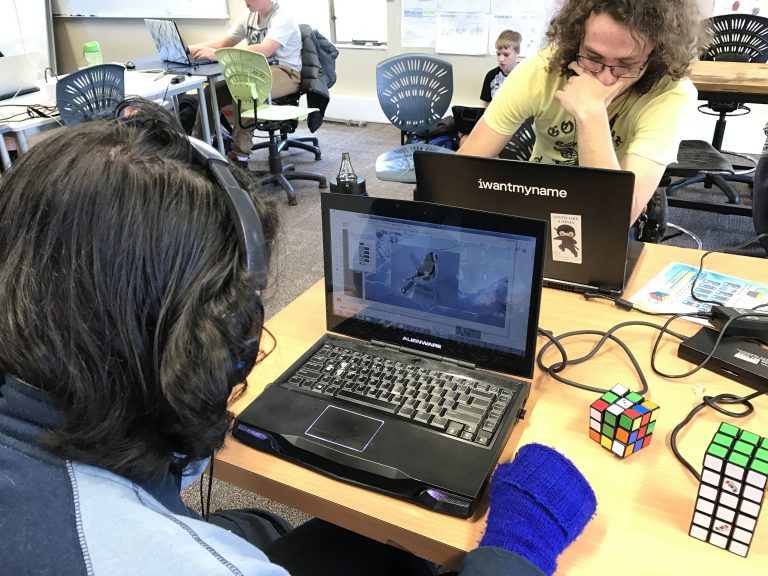 Xavier Carver is working on landscapes in GIMP for his woodcuts.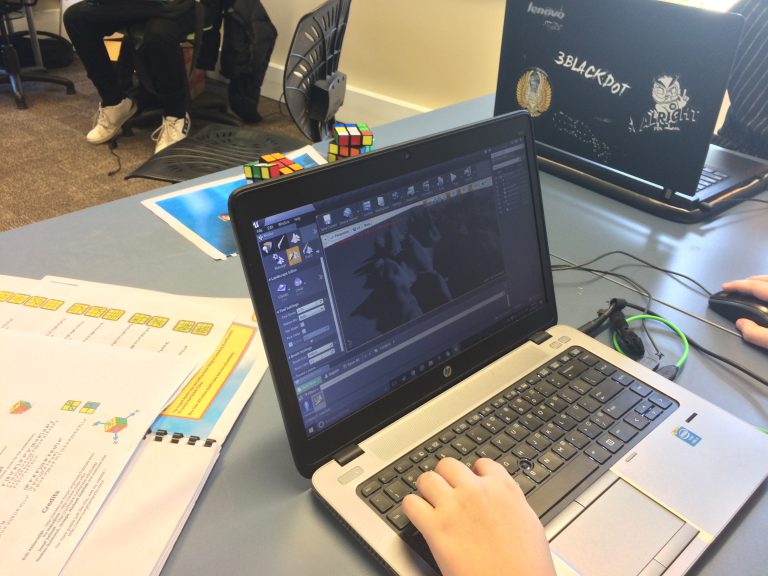 Eli Luke is creating a game using the UnReal Engine.  Pictured here, he is making some of the terrain.  Eli is also planning out a lot of his ideas using 2D image tools.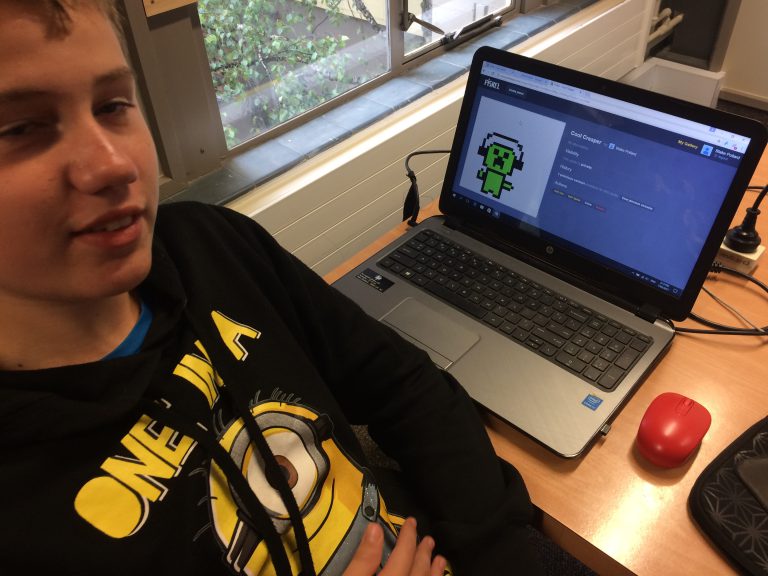 Blake made his first animated sprite in PiskelApp!  Now he is learning how to put multiple animated sprites into a Google slide to make an animated story.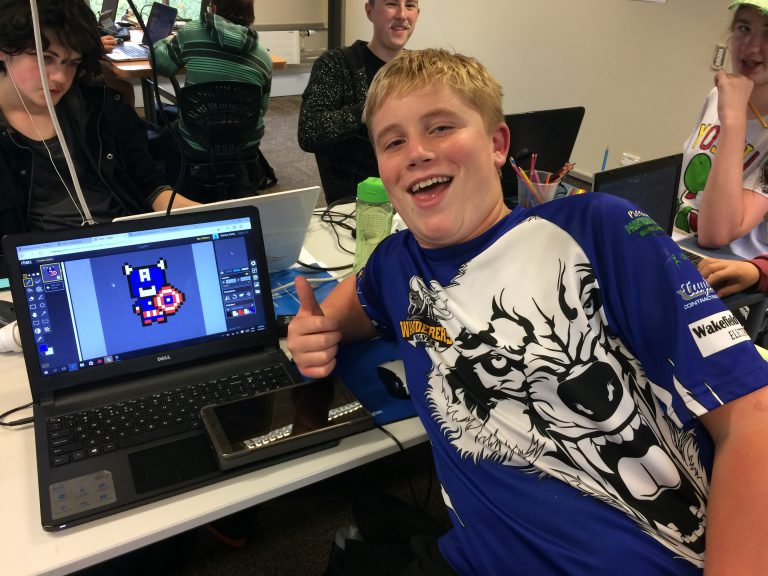 Martus is mastering PiskelApp and taught Jayden how to use it too.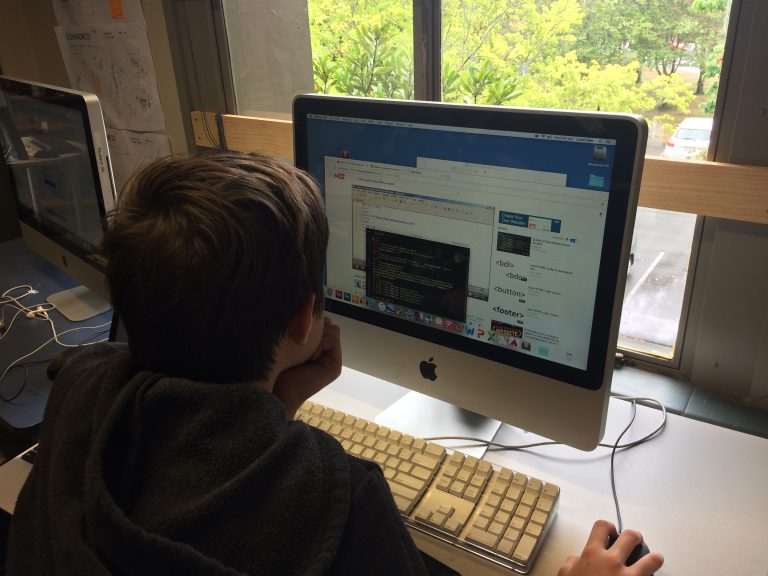 Greg is learning HTML and CSS and is using the Sublime Text Editor.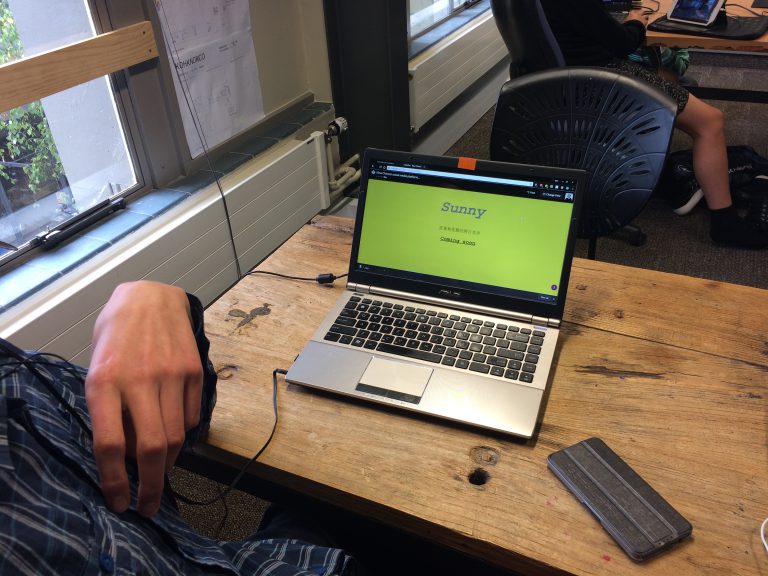 Ben Hunt has been working on a few projects with David Huang and is brushing up on his HTML and CSS skills to help David make a homepage.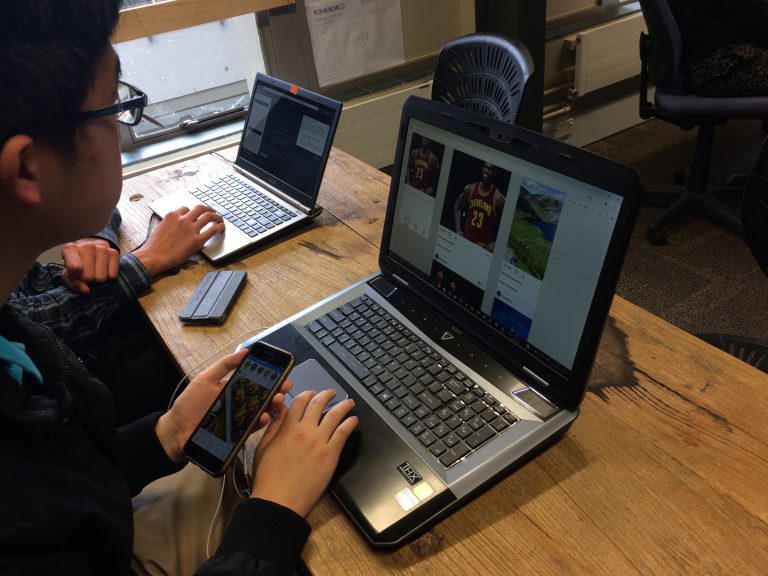 David Huang is working on the graphic design and UX for his app in Adobe XD.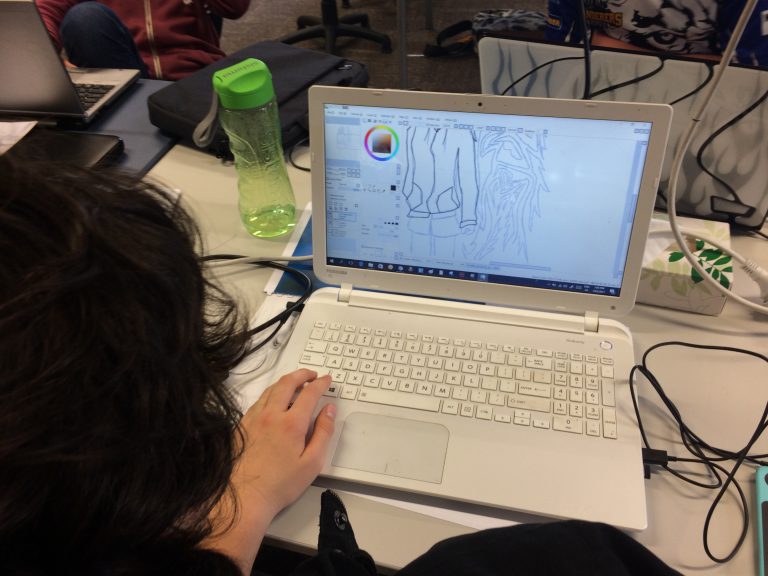 Toby Wallace-McManus is using Paint Tool Sai for his animations.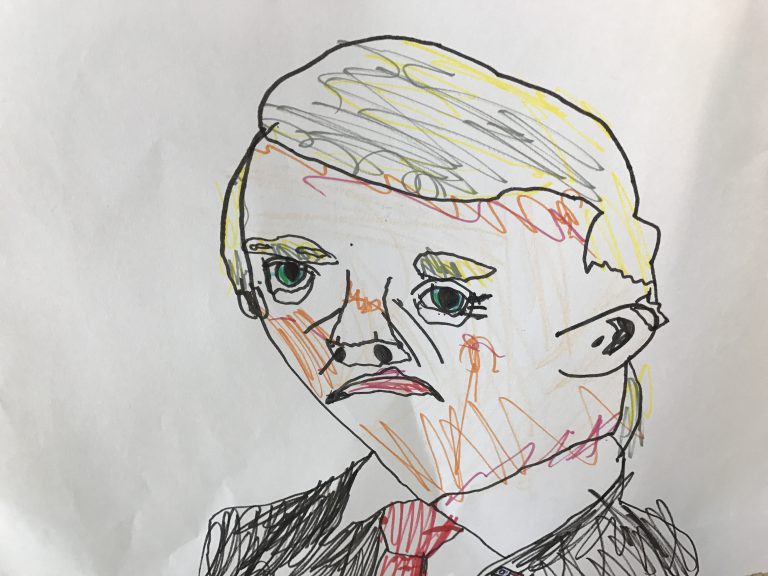 Joshua Livingstone did this awesome portrait of … guess who?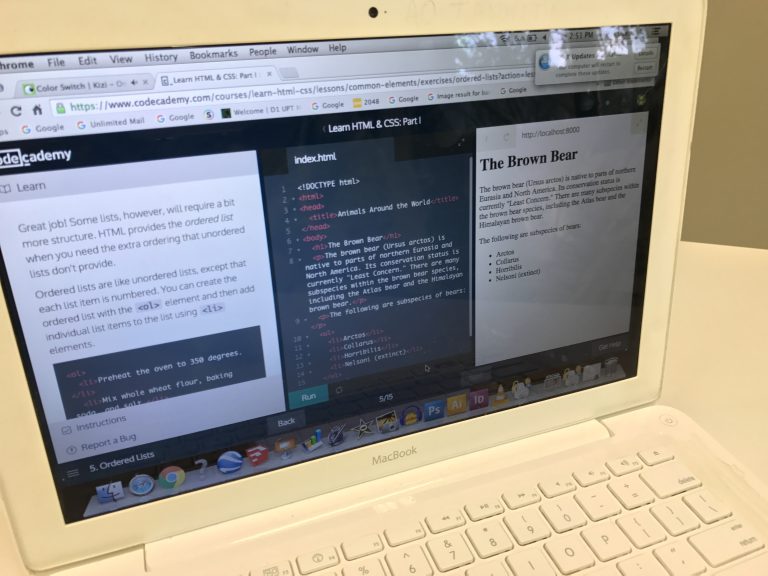 Sebastian De Medici made his first webpage in Codecademy!
FOLLOW:  @kohknowcolab  @renea
K O H K N O W C O   A L U M N I
W H E R E   A R E   T H E Y   N O W   ?
MITCHELL DENTON // 3rd Year CSSE at UC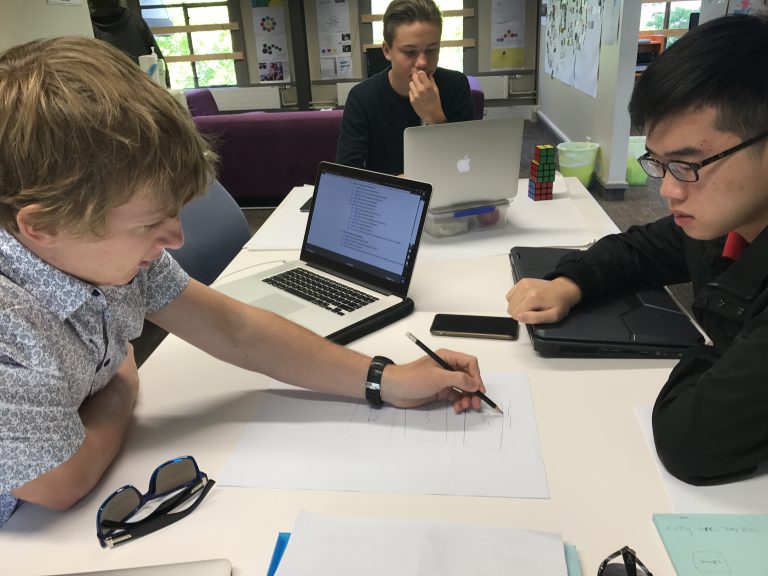 Mitchell Denton came in this week to help current Kohknowco Lab student, David Huang.  David is designing an app specifically for the Chinese market and needed some help to understand the backend and how to organize his software project.  Mitchell taught Asher and David how to write their software projects up.  This was an extremely useful session that helped to give David clarity about his project and the next steps he needed to take.  Thanks Mitchell!  It's lovely to see Kohknowco Lab Alumni helping the next generation of students!
CAMERON GARFORTH //CORBEL CONSTRUCTION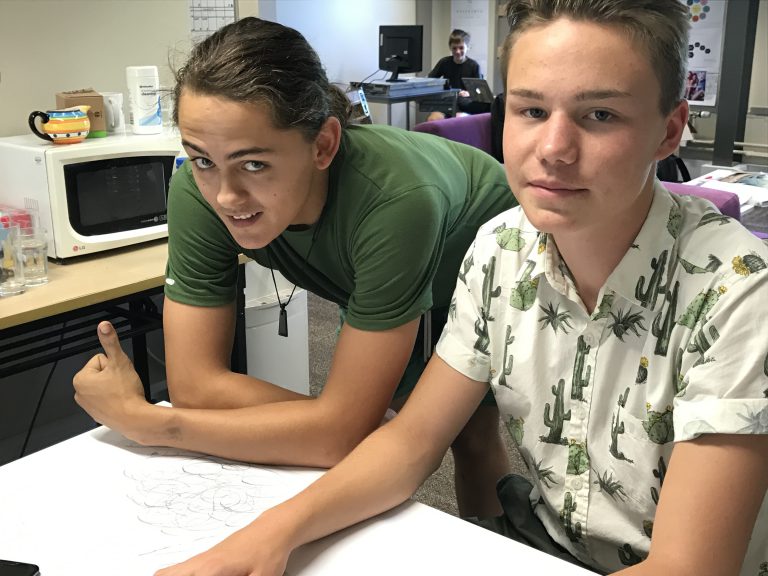 Cameron dropped by on Friday afternoon to catch up and discuss some entrepreneurial ideas with some of our current students.  Cameron has always been one for identifying problems that need solving out and about in the wider community. So good to see he still has that entrepreneurial spirit!
V I S I T O R S
KERYN DAVIS // CORE ED,  LLIAM + MARIJE // MT COOK SCHOOL, TARA // HAEATA CAMPUS ::
Keryn from Core Ed brought in primary school teachers to learn about the Kohknowco Framework and discover how it might be used in Open Learning Environments.
APRIL McLENNAN // LIMITLESS, TRACEY MILLS // CCC YOUTH OPPORTUNITIES ::
Many of you will know Tracey Mills from her time as an LA at Discovery and Unlimited.  Tracey is now working on a project for CCC to collate and present information about all the opportunities available for youth in Christchurch (if you have any tips, let Tracey know!).  April posts a lot of opportunities for young people in her Limitless portal so I introduced April and Tracey.
  April is going to come back in at a later date and talk to the students about her social enterprise and ask them to test some of her product ideas.
Renea Mackie – Kohknowco Lab
11 – 13 News
Art News
It's lovely to see how committed all our visual artists have been from the start of the year using mentor slots wisely in addition to their homework. The results are starting to show already, so keep up the hard work everyone.
Our year 7 and 8 artists working with Ross Marwick have produced some great drawings  and these are on display in the foyer at the Unlimited Campus.
NEW!!! 'Artists as Entrepreneurs' class in yellow block Unlimited Campus. Thats Wednesday 10.45am-12.15pm and Friday 1.30pm-3pmThis course is new this year and is for senior students and family 18 yrs and above who have a strong art interest. Our goal of this course is to support people working towards exhibiting and/or to put their art on line. (See descriptor on the school website and email holly.ramsay@aotawhiti.school.nz to find out more)
We also have practicing artists coming in to share how they do it. Check this terms dates below.
Some dates to put in our ART COMMUNITY calendar for the rest of the term are:
21 March 
Level 2 and 3 first internals for summative assessment are due. This includes workbook with research plus  several developments and a final work. This work is going into our Exhibition at the Christchurch City Council Chambers.
June/July from the 26 June to the 7 July Exhibition of student work at CCC.
Everyone is welcome to submit work to be hung in the exhibition that included family and staff. Students have priority for wall space. All work must be organised to be hung on the wall and can be no larger that A2. No sculptural work.
Artists who are Entrepreneurs in to speak: (all welcome)
Rachel Murphy – 24 March 1.30pm, Art Space, Unlimited Campus. Designer and Ceramic Artist, Rachel has her work in galleries around NZ is collected internationally see – https://www.rachelmurphy.nz/
Sonia McManus – 15 March 10.45am ,Art Space, Unlimited Campus Sonia McMannus, Eco Designer and Jeweller see – https://soniatherese.com/sonia-therese-eco-artist/
Competitions:  link to – The Parkin Prize. Its great to challenge yourself artistically, have a look – due date mid year see website, first prize $20,000.00 http://parkinprize.org.nz/
Key things to remember to do this term – mahi pakeke – work hard,
pa koutou whāinga – goal focus, ngahau -have fun
Images are from 1.5. Ross Marwicks 7/8 drawing class in green going strong
Woodcut prints -Tahi Ricks yr12, Sophie Brown yr12, Emily McGee yr12 pen drawing, Zoe Corrigan yr13 water colour and pen. Holly's photo of 'foul play'
Holly Ramsay – Learning Advisor
Ex-student now a commercial pilot
Congratulations to ex Gateway Aviation student Christian Schoenfeld "now a freshly minted commercial pilot"
This year we have Alex Hawker studying papers towards his Private Pilots Licence two evenings a week at the Canterbury Aero Club. His first paper is Aviation Law. Alex will fly solo soon. Jack Fenson has been accepted into helicopter training. Lily Platt, Lorenzo Peloso and Pearl Howland have been accepted into fixed wing training where Christian started his pathway into aviation.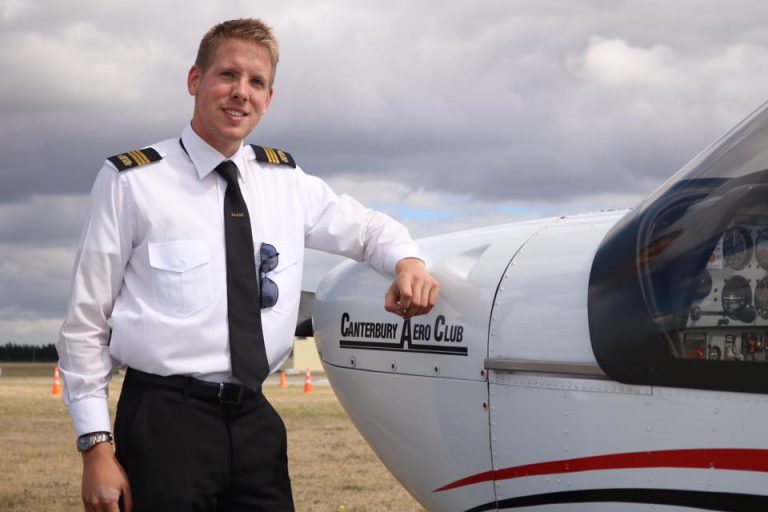 Robyn Sutherland – Gateway Coordinator
Community Picnic for Pete's Community
Please note that there has been a change in date what was in the newsletter initially
Bring your family and picnic to share with your Community
Unlimited Campus on Thursday 30th March 6pm- 7.30pm
Grass quad in front of the Office if it is fine, or in P7-P8 if wet.
Picnic-BBQ from 6pm and Community discussion from 7pm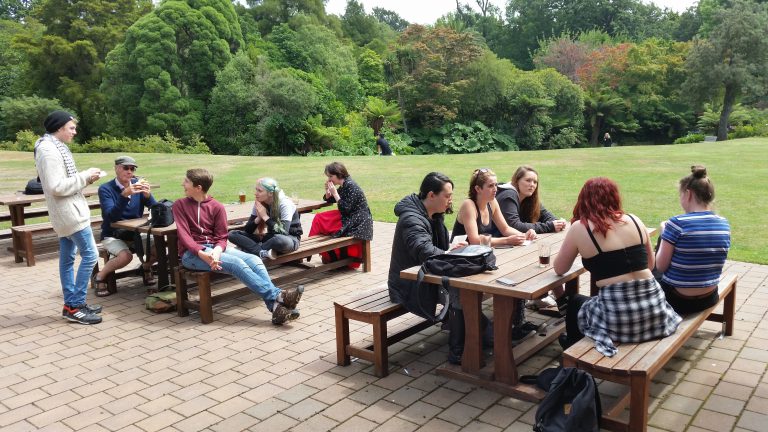 Tenā koutou katoa – welcome to all of the parents, families, caregivers, students and whānau of Pete's Community.
One of the essential characteristics of learning at Ao Tawhiti Unlimited Discovery is the special partnership between student, parents, caregivers and whānau, and the school. This relationship is a vital component in developing success for our students. Fostering this connection between students, home, the Homebase Learning Advisors, and Community is important.
As a Community we are planning an evening opportunity for the students, families and caregivers, and Homebase Learning Advisors to meet together and strengthen the connections and relationships across the school.
The event starts at 6pm with a BBQ operating with some sausages and vegetarian options.
Please bring picnic food for yourselves and to share if you wish.
The BBQ will be available for cooking and with some sausages as well.
At 7pm we will meet together as a Community in P7 and P8 (Pete and Allan's Homebases) and discuss the Community structures that are in place this year, and the focus on Attendance, Engagement and Achievement. This is a great opportunity to connect with the HBLAs in the Community as well as other families and students.
Our year began well with a Community Lunch at The Ilam Homstead with the students and staff. We've had regular meetings on Wednesdays in Community, which has included opportunities to see some outstanding student work. We want to actively engage with the families, whānau and caregivers of our community.
Looking forward to seeing you on the Thursday 23rd March
Allan, Holly Brent, Pete & Robyn: your Community's Homebase Learning Advisors.
Get to know the members of Pete's Community
Allan Henderson is a Homebase Learning Advisor, Specialist Classroom Teacher, and specialises in sociology, psychology and Legal Studies. Allan has many years of experience in a range of schools and educational environments.
Holly Ramsay is a Homebase Learning Advisor as well as specialising in Art. She also has experience as a professional working artist, graphic designer and ceramicist. Holly lives with six chickens, three dogs and two cats.
Brent Barrett is a Home Base Learning with classroom specialisations in Biology and Education for Sustainability. Brent has worked as a scientist and conservationist, with a special interest in birds.
Pete Brailsford is a Homebase Learning Advisor and Community Leader. He  also provides learning opportunities in outdoor education and Social Studies. He has experience in a variety of schools, as well as a background as a outdoor professional.
Robyn Sutherland is the school's Gateway co-ordinator, designing and organising learning experience and opportunities outside of school. Robyn has worked as a teacher in other schools as well as involvements with the Boyle River Outdoor Education Centre near the Lewis Pass.
Pete Brailsford – Community Leader
Other Notices
Entertainment Book – Ao Tawhiti Unlimited Discovery
Ao Tawhiti Unlimited Discovery is raising funds. Here's how you can help…
We are raising as much as we can to support our cause, and we need your help! Order your NEW 2017 | 2018 Entertainment Book or Entertainment Digital Membership now. You'll receive hundreds of valuable offers for everything you love to do, and help our fundraising at the same time!
We are raising as much as we can to support our cause, and we need your help! Order your NEW 2017 | 2018 Entertainment Book or Entertainment Digital Membership now. You'll receive hundreds of valuable offers for everything you love to do, and help our fundraising at the same time!
"The Entertainment Book is such a great way to try new restaurants. It's also a great opportunity to help community organisations. – Ali M"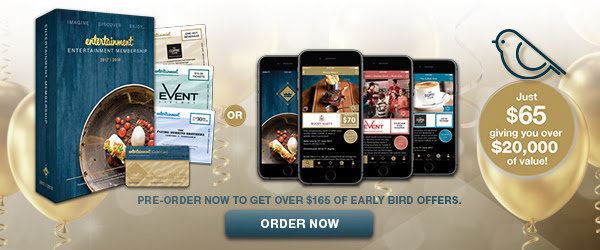 Ao Tawhiti Unlimited Discovery
Lisa Watson
0212642861
THANK YOU FOR YOUR SUPPORT!
Ōtākaro Orchard
The Ōtākaro Orchard  will be New Zealand's first urban food hub. Located in the heart of the Avon River Precinct between the Town Hall and Margaret Mahy Playground, it will be a place that locals and visitors alike can gain knowledge and inspiration about sustainable food systems in practice.
Ao Tawhiti will be neighbours with the Otakaro Orchard when we are back in the City Centre.  We want to help them get established so the kids can contribute to and learn from this amazing resource.
They are Fundraising for the first phase of their project. https://www.pledgeme.co.nz/projects/5055-otakaro-orchard-phase-1-build-an-edible-park-for-christchurch
We thought Ao Tawhiti could make a donation as a community to have the schools name on a tree in the garden. Otakaro Orchard has guaranteed that the children will be acknowledged on a tree if we donate $1,000, even if they don't make their total goal.
Please donate by:
Pledging an amount by emailing otakaro@discovery1.school.nz, or
Putting some money in the container in the Office on the Discovery Campus and Unlimited Campus
We can add up our donations on the 31st March and make our donation as a community on the Pledge Me site.
Thanks for your support, any questions please contact Regina at nzreginadean@gmail.com
HALSWELL UNITED AFC – FOOTBALL SEASON STARTS 1st APRIL – REGISTER ASAP if interested
Online registrations are OPEN. For ALL players aged 4 to 70+
The season starts 1st April to end of August (early bird fees before end of March).
First Kicks 4-6 years ($60), Fun Football 7-8 years ($100), 9th/12th Grades ($130), 13th/18th ($150) for the season
Senior Men/Women – Casual Kick around Wednesdays, 6.30pm (Halswell Domain)
For more information please visit our website at: www.hawkfootball.org.nz/register
Email: Sam Bunn: huafcGM@gmail.com for information
Business Project 2017
We are year 12 students from St Andrew's College and are taking business studies this year. As part of one of our internals, we are to carry out a community-based business. 'Formality' (the name of our chosen business) is a technology company providing a way to connect people who want to rent/buy goods and services for formal events (e.g. dresses and suits for semi formals and/or formals) with people who want to provide these goods/services. We are aiming to run our event during the formal season beginning in May and ending in August. The functions of our website are that people are able to create an account (either with e-mail or Facebook) and suppliers will be able to set up their profile and offer their service on our website.
The main goal for our business is helping people that struggle to afford the cost of a formal, connecting with those who have previously gone to a formal occasion. These people have no further use for their clothing, and are willing to rent/sell the clothing to people that could benefit from this service. This means that they are able to attain the clothing needed for the occasion for a cheaper price. There are also small make-up and hair businesses that will advertise themselves on our website, and all profits earned from advertising will go towards the 'Thirst Project' which builds wells for children in Africa without clean water.
The website is not yet finished, but we would love students from Ao Tawhiti Unlimited Discovery to participate in our business project. If the school were willing to let us advertise to your students, we would greatly appreciate the opportunity.
Thank you very much.
Vera, Flynn, Erik and Jeff