In this newsletter
Our latest newsletter is a little light on "news" but full of upcoming events.  My suggestion is you book out the next two weeks so you can come along the various celebration of learning events, property info evening, music performances, art exhibitions, trips and camps.  What a great way to finish a fantastic term!  Expect the last newsletter for Term 2 to be packed with news from all of the cool things our students have been doing.
Upcoming Events
Term 2, Week 9: Starting Monday 26 June 2017
Monday 26 June, 9am-3pm: Willowbank – HB Kiwi, Discovery Campus
Monday 26 June – Friday 7 July: Art Exhibition, Christchurch City Council Chambers, Civic Office
Monday 26 June, 5.30pm-7.30pm: Kay's Community COL, Unlimited Campus
Tuesday 27 June, 5.30pm-8.30pm: BoT Meeting, Unlimited Campus
Wednesday 28 June, 8.15am-8.45am: Breakfast Club, Kitchen, Unlimited Campus
Wednesday 28 June, 11.45am-12.30pm: Kapahaka, Unlimited Campus, DW2
Wednesday 28 June, 6pm-8pm: Music Performance Night, Jack Mann Auditorium, Unlimited Campus
Wednesday 28 June – Friday 30 June: Tekapo camp, Unlimited Campus
Term 2, Week 10: Starting Monday 3 July 2017
Monday 26 June – Friday 7 July: Art Exhibition, Christchurch City Council Chambers, Civic Office
Monday 3 July, 7pm-8pm: Property Information Evening, Unlimited Campus
Wednesday 5 July, 8.15am-8.45am: Breakfast Club, Kitchen, Unlimited Campus
Wednesday 5 July, 8.30am-10.30am: KAHA Celebration of Learning, Unlimited Campus
Wednesday 5 July, 11.45am-12.30pm: Kapahaka, Unlimited Campus, DW2
Friday 7 July, 7am – 7pm: Mt Hutt Trip, Unlimited Campus
Saturday 8 July – Sunday 23 July School Holidays
Sunday 10 July: Newsletter Published
School Holidays [SCHOOL CLOSED]: Saturday 8 July – Sunday 23 July
Messages
Message from Steven
Property Update – Community Evening – Monday 3 July 7pm
On Monday 3 July I'll share our latest property information with you.  Much of the information will show you how the design team has further developed the plans from the initial property night at the start of Term 1. It's a good opportunity for you to get familiarised with the floor plans and how the building will cater for the 670 students, their families, the 45-50 learning advisors and the admin team that will eventually use these facilities. All of the info presented will be posted in the next newsletter, so if you cannot make it you can check it out right here in two weeks.
Transition to Town
The Board's Charter has a Strategic Goal around transition. This goal is all about ensuring that our move back to the city is a successful one.  There have been many conversations had with me over the years about how much better (or worse) things will be once we "get back into town".  I completely understand the sense of frustration that many of you feel about the complex situations we have faced since we were moved out of our central city base.  The interesting aspect is that upon our return at the start of 2019, it will have been almost exactly 8 years since we last based ourselves in the heart of Christchurch.  Every student present at Unlimited Paenga Tawhiti in 2011 will have finished their secondary schooling, and every student at Discovery 1 that day will have completed their "primary" education.
The process to moving back is less in my mind about transition and more about reestablishing a way of being – for our students, our families and our staff.  Over the next 18 months one of my roles is to try and ensure that the learning advisors are ready to work with students in their new environment – both the building and the city.  I also have the job of ensuring that we carefully manage our roll as we aim to reach our maximum roll of 670.  There is also the important role that the entire community can play in getting to know the CBD better.  The city we will return to will be almost unrecognisable to the city we left.  It's quickly becoming an incredible place, with interesting courtyards, new businesses and improving access.
So while the learning advisors begin working on ensuring they are ready for shaping learning from our central city location, it is just as important to not lose the awesome things we have been able to create from our Halswell and University sites.  Returning home will be exciting, and returning home with 8 years of other experiences under the belt can only be a good thing.
Matariki
Another year another fantastic Matariki event.  It's always fantastic to see our community come together and share their skills, experiences and interests.  a massive thank you to all of the parents, staff and students who committed their time and efforts to ensure that the event was a successful one.
Steven Mustor – Director
Message from Ian
Hopefully everyone has had a great week! Since the last newsletter we've had Matariki and PINs happening on the Discovery campus.
Both of those events happen in Week 7, they really embody what we are wanting to offer as a community. Opportunities for us all to come together to share experiences that nurture, guide and direct us. Both of these events take a lot of effort from everyone in the community to actually come to fruition. From people offering workshops, gathering resources, decorating, performing and cleaning. We have community members coming together to eat and enjoy each others company. We have people sharing their passions, skills and knowledge. We have people stepping up and leading and making sure things happen, even when they haven't been asked to. It's a real community event!
Thanks to everyone who gave up their time and devoted their energy to making sure this was a positive experience for the community. I know that the people I talked to during the week had a great time. One of the comments I heard on Friday from one of our Juniors was that they "wished it was Matarki every week!" That's great to hear! Many people spend a lot of time making sure that both PINs and Matariki are memorable experiences for our community. Thanks to everyone who made either one of these events possible this year.
Finally, Duncan and I sent out the Core Values survey a couple of weeks ago. Whanaungatanga was the Core Value that appeared most difficult for our community members to be clear on.
By accepting the rights and obligations of being part of Ao Tawhiti Unlimited Discovery we develop relationships and a sense of belonging that strengthens each member of our learning community.  The relationships we form through shared experiences and working together give us a solid foundation to nurture, guide and direct our students.
I absolutely believe that events like PINs and Matariki are what create the opportunities for our community to live out our Core Value of Whanaungatanga in a real and meaningful way.
Have a great week!
Ian Hayes – Deputy Director
Schoolwide Notices
Art Exhibition
Ao Tawhiti Unlimited Discovery Art Students would like to invite everyone to come along and see our latest work.  It will be exhibited at the Christchurch City Council Chambers, Civic Office, 53 Hereford Street from 26 June to the 7 July 2017
Holly Ramsay – Learning Advisor
From the Counsellor: Thank You and Goodbye
Over the last 9 months I have had the opportunity to be a counsellor with Ao Tawhiti Unlimited Discovery. I have thoroughly enjoyed the opportunity. In fact it has been a pleasure to work with students and staff for their ongoing insight and wellbeing. I have found the environment here to be very open to my suggestions and appreciative of my involvement.
I wish Miriam well as she picks up the reins again. For myself I will continue with some private counselling and supervision in North Canterbury as Sue and I attempt, again, retirement.
Mike Flavell – Counsellor
Matariki
Thanks to everyone who helped at Matariki – it was an amazing community effort making soup, biscuits, bringing food to share, digging the hangi pit, donating hangi food, preparing hangi food, decorating, collecting and putting up tables, organising and running activities, organising the food and kitchen, cleaning up, bringing equipment and materials from home and lots more.  I loved that more of the students and their families from the Unlimited campus came over to perform their Stage Challenge piece but also to help prepare hangi food, serve food, help in the kitchen, work with the younger students and generally just to take part in the event and have fun.  There was a lot of help from the Discovery site students making food, packing the hangi baskets, doing the flower arrangements and decorations, setting up tables and chairs, decorating the tables and loads more.  I love how, after all the emails and organising in the weeks leading up to Matariki, on the day it ends up running itself because everyone in the community jumps in and gets involved.
Thanks so much!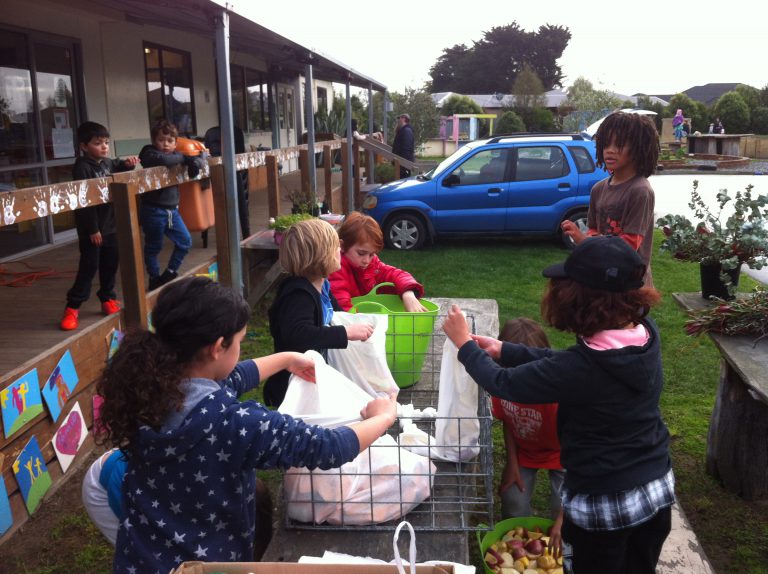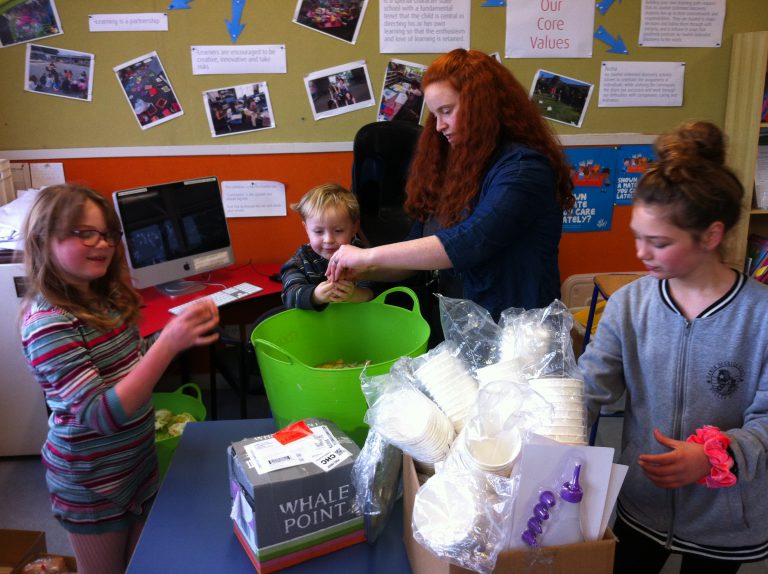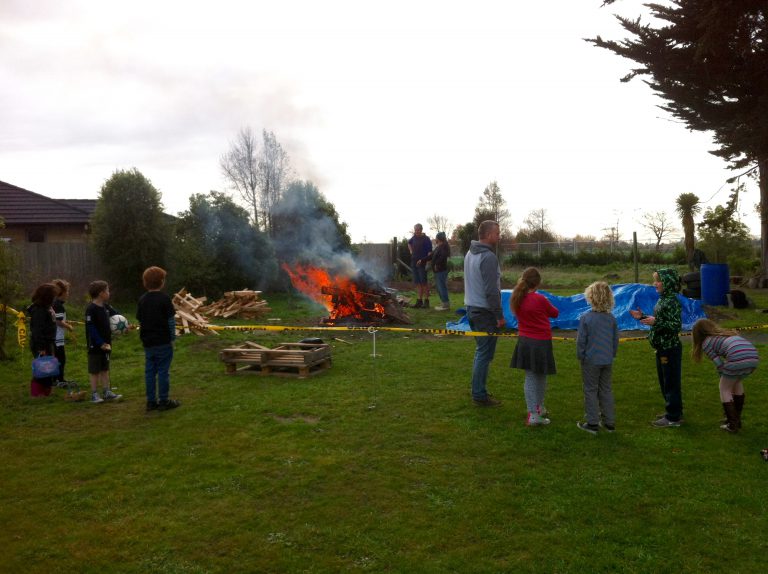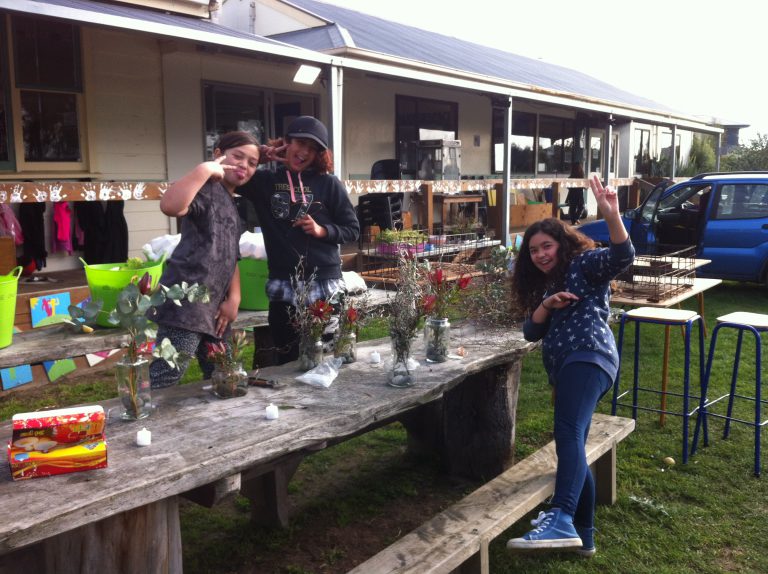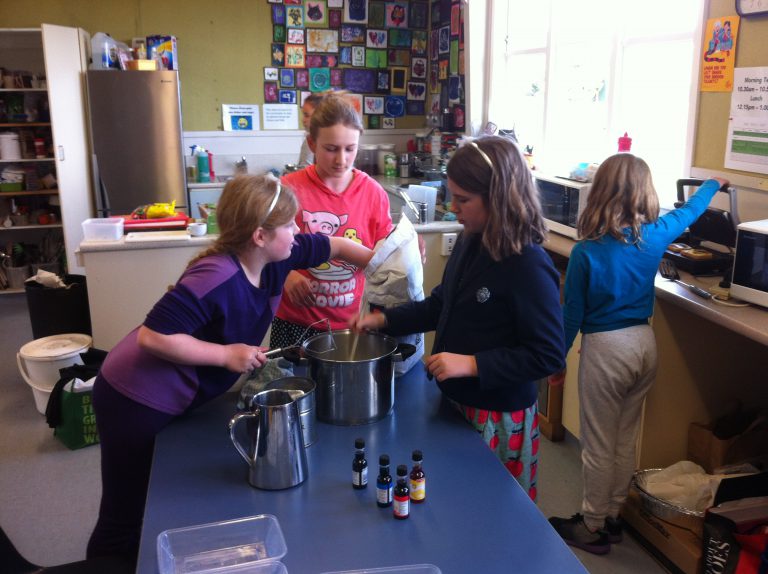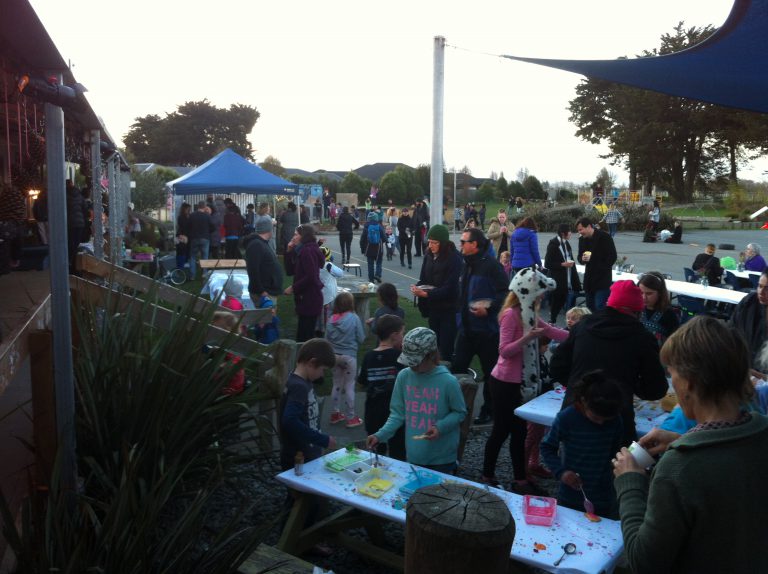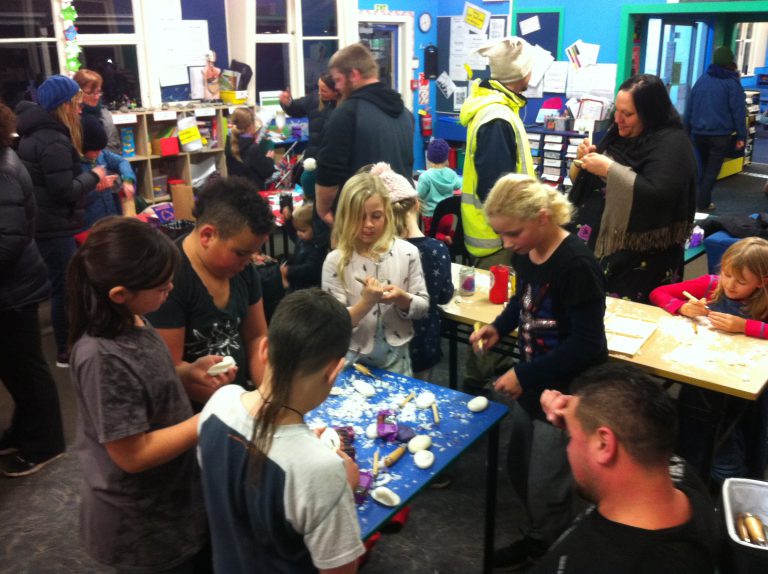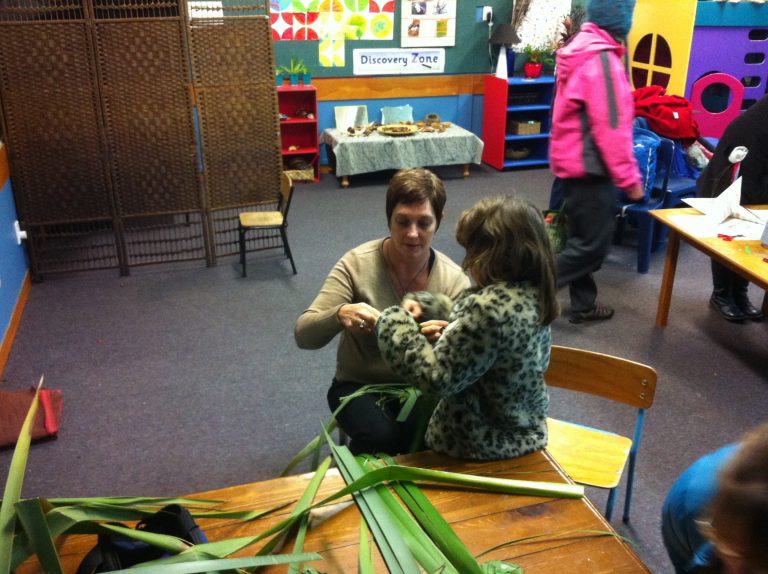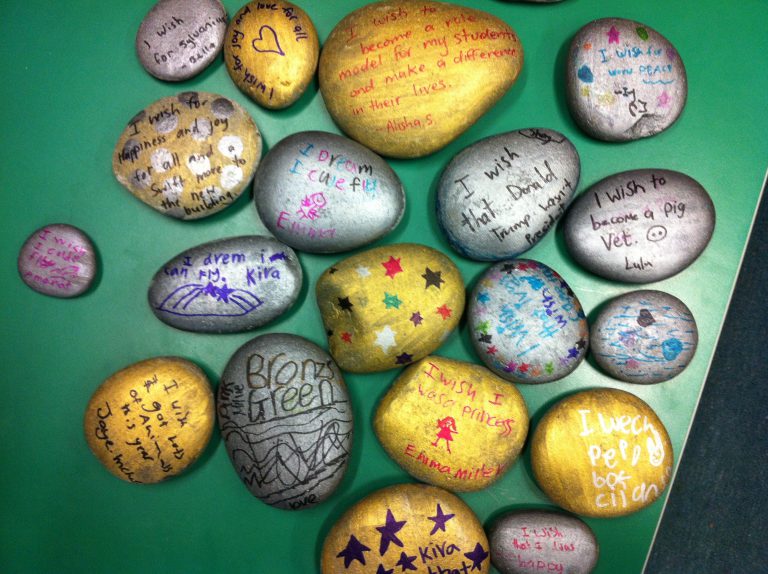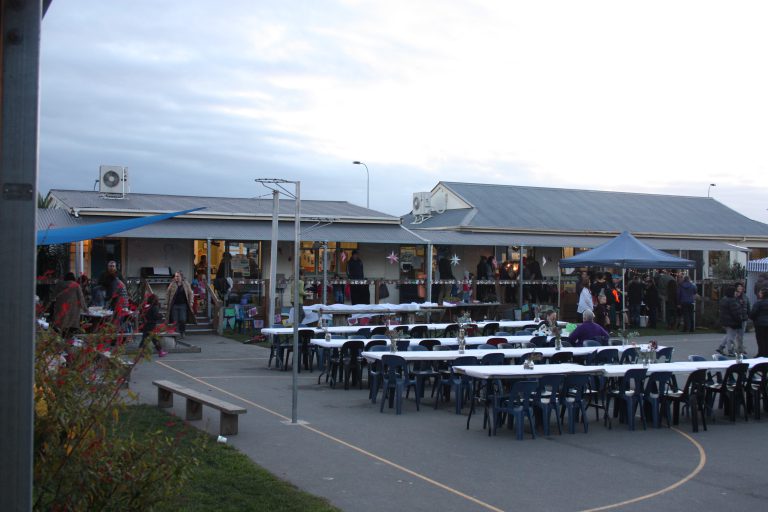 Emma Woods – Parent
1-6 News
Pastoral Group Update
Kia ora,
Just a reminder about the Discovery Campus Pastoral Care group.
We're a group of parents who voluntary function to offer an extra layer of practical support within the school.
We offer:
Free Lunches and or Breakfast for those who haven't got lunch at school or missed breakfast. Eg.left lunch box at home or just hangry and didn't have enough, running late for the bus etc. We aim to provide fruit, baking and single-serve home-cooked (frozen) meals eg toasties,pies,pizzas which are donated by the group or made in the school kitchens during workshops. Also some Gluten Free and or Vegetarian options.
(The intention is that the food is for those without lunch, not as a replacement for a less than desirable lunch brought from home.) All kindly donated.
Family Meals for families experiencing challenging circumstances.
Clothing Exchange the fundraiser to support the group's food requirements as well as providing a source of cheap clothing to the community. Held each term.
Buddy Families new families teamed with established families to ease the transition into Ao Tawhiti.
Community Map on the wall in the Shared Space – see where your nearest Discovery Campus neighbours are in Christchurch for support with transport or playdates etc if necessary.
Join the group Pay it forward. Please pass on this email pastoralcare@discovery1.school.nz to others who wish to be involved.
This is group is purely voluntary please do not feel you have to be obliged to help every and all the time. Just where and when you can that suits you.
If you would like your email contact taking of this list please email the above address.
Arohanui, with Thanks and Kind Regards
Jess McCarthy – Parent
7-13 News
USA Camp Counsellors 2018
Applications are open now for next summer for the Camp Counselor program and close on 1st Mar 2018. You are encouraged  to try and get your application in sooner in the season rather than later as that way when the camp season is over this year in Sept they have participants who have been accepted onto the program already and waiting for placement when the camp directors are wanting staff for next year.
There is an online information session Wed 26th Jul (first week of term) at 6pm – 7pm. You can find this event on the CCUSA facebook page www.facebook.com/ccusanz under events. There is also an information session Wed 16th Aug 6:30 – 7:30pm at the Upper Riccarton Library.
I can also arrange for you to have a Skype chat with Anthea Moore Canterbury Area Representative.
You are most welcome to come and chat about this opportunity with me.
Robyn Sutherlans – Gateway Coordinator
Pete's Community Ice-skating Social Event – Wed 5th July 7.30pm-9.30pm
Kia ora tatou
Pete's, Allan's, Brent's and Holly's Community are having a social evening event on Wednesday 5th July at Alpine Ice skating rink from 7.30pm-9.30pm. This event was decided by the students in the community as something they wanted to do with each other and their families.
Ao Tawhiti Unlimited Discovery values the connection and engagement of students, families, whānau and staff together. This social opportunity is a chance for everyone to get together and build connections and relationships that better support student success.
Students, parents and caregivers in the community are asked to complete the Google Form for the event
Email Pete <peter.brailsford@aotawhiti.school.nz> for further information or the link to the registration form.
Come and join us for a fun evening on the ice.
Ngā mihi
Pete Brailsford – Community Leader
Pete's Community Snow day – Mt Hutt – Tuesday 1st August
The students in the Pete's, Allan's, Brent's and Holly's Community are planning a Snow day at Mt Hutt on Tuesday 1st August as a community event. Details of the event have been emailed out to the students, parents, caregivers and whānau of the Community.
We welcome parents, caregivers and whānau to join us for what will be a fun-filled day.
Email Pete peter.brailsford@aotawhiti.school.nz for further information or the link to the registration form.
Ngā mihi
Pete Brailsford – Community Leader
Canned food and blanket appeal!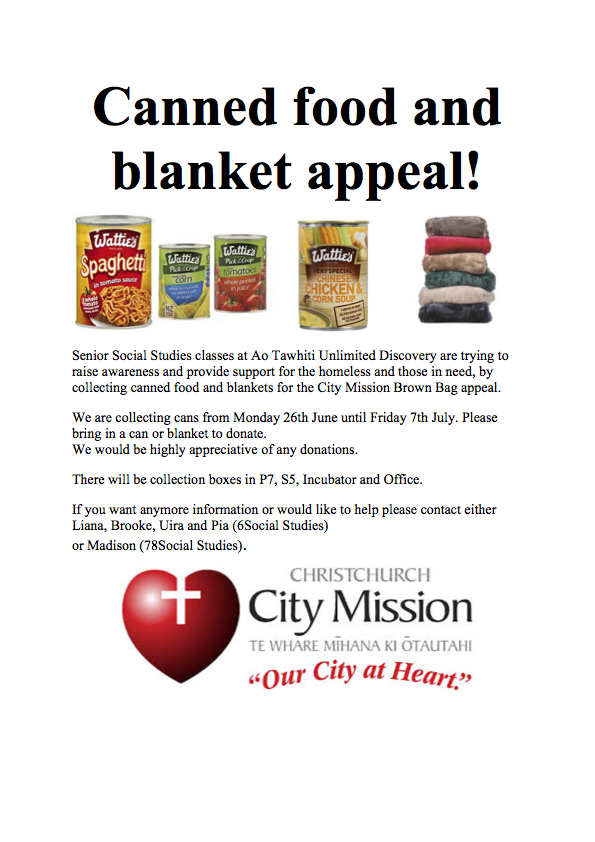 Liana, Brooke, Uira, Pia and Madison – Students
Interested in EXPLORING another part of the WORLD?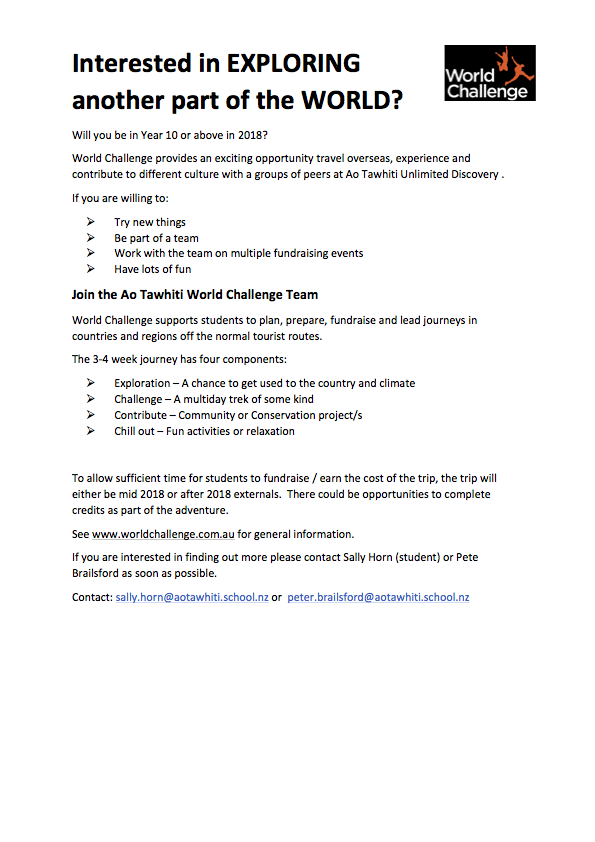 Sally – Student
 Kay's Community Impact Projects Part One
Celebration of Learning
We have decided to have our COL on Monday 3rd July. This will be in our community space and we will aim to start at 9.15. All are welcome to join us.
A Message from Nathan Bown
Hi 
For my impact project I  am making a paper mache dinosaur skeleton but I don't have any paper or wire. I was wondering if anyone has any  scrap paper or wire they could give me?  You can drop off donated materials to Kay's Community.
Thanks Nathan
Impact Projects Part Two:
Photography Group: Alex, Sophie, Marco, Emily and Jess
This term we have been doing our impact project on photography. We plan to do a photography competition for our school. We are planning to email a couple of camera companies to see if they could donate any prizes for our competition. While we plan our competition we are doing photo portfolios, where a couple days of the week a some of us will go out and take a couple of photos. At the next col we will hope to present our photos to everyone and get peoples opinion on them. Our competition will hopefully either be for our community or the whole school, we haven't decided yet. That's what we've done so far, we hope to do more in the next week.
Animal Evolution: Oscar and George
We're making posters about different animals evolutionary history to show at Orana park. We have contacted Orana park and they have said that we can display the posters in their education facility.
Drawing Animation: Eli 
For my Project I am making drawing tutorials. This will help other people learn how to animate. I am also helping other students by doing animation for their projects.
Animation: Kitty
My group and I are working on a short stop-motion animation to expand our creativity and work on photography skills. Our project will have an impact on the community by providing entertainment and inspiration.
Disco: Livy
I am organising a disco for the community. This is to raise funds for the Kathmandu circus training school so that young people can do circus training. The impact on the community is a fun night out and a chance for students to learn how to DJ.
Military: Ben MS
I am doing a project on the military. My goal is to teach people about the military, including the origin, strengths and weaknesses of the military branches, with a specific focus on vehicles and equipment.
Photography Course: Evan
I am taking several students out on a one day photography workshop. I will be teaching them some skills including using the light filter. 
Lego: Matrus
I will be making small lego objects like cars and buildings and giving them to younger students in the school who may not have much lego or who may need a nice surprise. 
Ao Tawhiti Sports Clothing: Jacob, Noah and Macka
Noah, Macka and Jacob are running a sausage sizzle to help fundraise for our school sports team jerseys (you can donate us money so we don't have to fundraise so many times). 
These guys would like to see our students wearing Ao Tawhiti hoodies, jackets or jersey's on the sidelines so have set themselves the goal of fundraising to make this happen.
Kay Hayes – Community Leader
Health Nurse
In early May, students were alerted by Frances that her role as our school's health nurse was under review by the Canterbury District Health Board (CDHB). Frances is increasingly important to the student body because of the support she offers counsel for issues such as quitting smoking, relationship issues and sexual health, in a confidential context. The more effectively these helpful services are utilised, the better the student wellbeing, in a city experiencing inflating social issues.  Effective use of the health nurse also means that public health funding is being used wisely and efficiently. Despite all of these facts, this social issue is not entirely out of our hands. Frances has been around for years now, caring for students both young and old – but only the ones who have come to her for help. Please support the Health Nurse Service as best you can, we are very lucky to have it. We need to use the support available, or we'll lose it!
Dean Harris – Student
Other Notices
AMP Show 2017