The Homebase Learning advisor is one of the most critical relationships at all levels of learning at Ao Tawhiti Unlimited Discovery. It is a relationship that is vital for ensuring that students get the support they need to create, follow and reflect on their learning goals. Take the time to read through the relevant HBLA profiles and then follow the link to make a selection.
At the current time we are focusing only on the 2019 year 11 – 13 students. This is because our current 11 – 13s are on exam leave from November 5. Completing the process is made easier if the students are available for follow-up conversations.
BRENT SILBY (7 – 13 HB)
This year my HB will be slightly different. I'm setting up a digital creatives center for the new campus. It is called "Downtown Digital". My HB will ideally contain students from year 7 – 13 that want to be a part of that center. Therefore, students who are self motivated and want to work on game design, video, music, VR, or other digital creatives are invited to be a part of my homebase.
Downtown Digital is not a class. Nor is it a traditional homebase. It is run as a professional studio. Being a part of it is like having a job in a digital creative studio. So be prepared to work like you've never worked before and experience the joy of creative success as we bring our products to market.
Of course, I am still teaching Philosophy next year. How could I not continue teaching most valuable of subjects? So students who love Philosophy will also find themselves at home in my Homebase.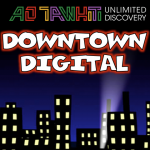 Subjects: Mathematics, Digital Technology.
Interests: Climbing Rocks, Programming, Web Design, Surfing, Photography, Adventure
George Mackenzie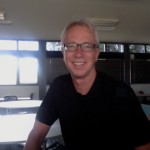 Subjects: English, Business Studies
Interests include: travel, film, art, kayaking and social enterprise.
A homebase is about the students and my role is to help them enjoy school and to do well. Ideally a homebase is run by the students.
Ino Kelderman
My name is Ino Kelderman and I've lived in Christchurch for 30 years. 
I was born in the Netherlands and stay involved in Dutch culture.   I'm a member of New Zealand's only Dutch language Drama club.
I've been at this school since 2005 and I teach all levels of secondary Maths and a bit of Science.  Occasionally I get to teach some Maori as well.  I'd love to see Kapahaka grow in the school.
My sport has been Judo and Jujitsu for most of my life and although the body is falling apart I still enjoy a fight.
Educational Philosophy?  Don't be afraid to face challenges. School is the best and safest place to make mistakes. So give it a go so you can find your strengths and weaknesses.  Then develop what you need for your future.
Laura Borrowdale (Community Leader)
Kia ora koutou, I'm Laura, one of the Y11-13 CLs, and an English and History teacher with a love of creating interesting courses and quirky texts. I've worked in prisons, developing photographs and as a writer, but it turns out that teaching is what I'm best at.
In this Homebase, we value:
inclusiveness and diversity
the people around us
discussion
In this Homebase, we want to achieve:
our best
a sense of community
the ability to support others and be supportive
I'm looking forward to helping you with your personal goals in 2019.
Louise Wilson
I am a HBLA in the Y 11-13 community and a Mathematics teacher. As a HBLA I am supportive, organised and can be ' on your case' but always in a caring way with your best interests at the centre of all decision making. I have been at Ao Tawhiti off and on since its beginnings as Unlimited so value what it means for a student to be "directing their learning". The greatest reward in teaching for me is to see my students achieve their goals.
Marlene Teevale-Hunt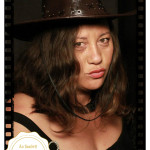 Kia ora kotou katoa!!!
Marlene Te'evale-Hunt is my name, though most call me Marz.  My interests include, my daughter Rangimarie, film making, visiting family & friends, going to the gym, watching rugby league and playing basketball.
Next year I will be Learning Advisor for Film Making which is an absolute passion of mine and LA for Te Reo Maori to bring it back to Ao Tawhiti.
I will support my hb students by being open, honest and direct to support your academic success.  Together we will take steps towards your goals and aspirations.
I have been the Learning Advisor for Drama and Film here and in the past have taught other subjects such as Social Studies, English, Print Media-Journalism and even Dance – where I still support Stage Challenge, so I have a lot of experience in understanding other curriculum areas.
Mauriora!
Mattias Wieland 
Next year is going to be a great year to be at Ao Tawhiti with all the exciting changes coming up and I'm looking forward to be involved in the Senior School. I will be teaching Science and Biology as well as a collaborative unit with Rob and of course being an HBLA. I'm keen to make our homebase a success, and for that students need to be willing to turn up to scheduled meetings and contribute their time, ideas and energy to it.
I have a family with 2 little children (Shayla 3 and Noah 1) and enjoy sports (tennis, running, cycling) and the outdoors as well as reading and watching documentaries/Ted talks in my spare time. As an HBLA, I enjoy sharing what happens in my life and am interested in what is going on in yours. If the above appeals to you, I look forward to have you in my homebase next year.
Matt Davis (7 – 13 HB) 
Matt Parkes (7 – 13 HB)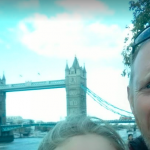 Are you brave enough to try something different in 2019? Choosing Matt P for your HBLA next year is more than choosing a Homebase. Open to all students in year 7 and above, you will spend most/ all of your class-time with the homebase. The HB is designed to offer an alternative pathway through years 7-13 to students for whom a standard HB and classes are not a great fit. Clint will be working with the class fulltime and Matt will also be joining in whenever he gets the chance.
Learning will be primarily hands-on, practical and project based. There will be a range of physical activities along with literacy, numeracy and the other curriculum learning areas. Non-participation is not an option for this homebase! NCEA will not be a focus, but there may be the option of some students taking a limited number of NCEA assessments within the class. We will also be spending as much time as possible out of the school building, with at least one full day excursion each week. The homebase is a great option for students that are working towards qualifications goals through part-time Ara courses or work-based courses such as 'Red Shirts'.
Richard McCance (Community Leader)
Apart from my interests in History and Languages, I enjoy supporting students with their learning in areas like Film Studies, World Cultures, Political Theory and current events. I work best with students who have a clear idea of what they wish to achieve and who are capable of taking responsibility for their own learning. I am particularly interested in advising students on the application of their learning to wider, "real world" contexts.
Richard Pitts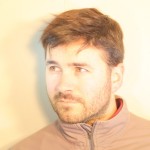 A bit about me:
I'm a geek, but a social geek. I like playing games (both computer, board game and mind varieties), discussing films and books… not just doing these things by myself, tucked away in a corner. If you want to be tucked away in a corner, my homebase is not for you!
I love making films and music and art, and I reckon doing those things might make for a cool homebase project. Write a song, then record it, then design a music video, then record the music video? How fun!
I'm pretty honest with people – if you can't handle any form of criticism, then maybe look elsewhere. I really do encourage students to take responsibility for their own learning: what that means for you in a practical sense is that you'll fill out your own 1-1s and IEMs, chase up LAs yourself to correct your own attendance, and be held accountable for your own progress in SDL periods. I will give advice and guidance in abundance, and give you the tools to help you manage yourself, but please don't expect me to be running around after you.
I like to discuss how to better oneself: these discussions frequently revolve around diet, exercise, and metacognition (thinking about thinking). I love a good argument, too ('argument does not equal 'fight')! If you don't like considering how to better yourself as a person, or you don't want to be called out on a horrendous diet or belief, then move along!
I really do think this is potentially the best school in the world, and I want us to improve all the time. For that reason, I have high expectations for my homebase around behaviour, cleanliness, respect and personal achievement. Those students who are willing to push themselves and particpate generally have a really rewarding time in my homebase 🙂
Robert Miceli
Kia ora! My name is Robert and I'm an English teacher with a passion for reading, films, and trying new things. If you're the kind of student who is willing to have a go at a new game, try a sport or simply debate the artistic merits of The Sopranos series finale- this is a good homebase for you. As a member of the homebase, you are encouraged to share your interests with the group – you never know, it might be someone's new favourite thing! As a motivated student with a specific passion to explore in SDL, you will be accountable for developing and reflecting on the progress of your personal goals and self-directed learning. As your Homebase LA, I will be dedicated to backing your best interests and helping you achieve your objectives. I'm here to support you to take chances and make mistakes. If you're the kind of student who want to dedicate themselves to success, I'll be supporting you the whole way.
Steve Hunt (7 – 13 HB)
2019 is going to be the most amazing year for Ao Tawhiti with us moving into our innovative new building and I'm really excited to add to this by offering an exciting new homebase opportunity. My homebase will have a high-performance sports focus. It is designed for students with a passion for sport. We will spend a lot of our homebase and community time looking into all the aspects that go into making a well-rounded athlete. These areas will include sports psychology, nutrition, injury prevention and maintenance, coaching, reffing, the role of mangers and physios…and many more. I intend for us to have many trips out as well as experts visiting us. The plan is for this to cross a wide range of sports as all of these skills are transferable to any sport. I'm looking forward to the most exciting year and encourage you to join this homebase if you have a passion for sport!