2019 # YEAR 7– 10 # HOMEBASE LEARNING ADVISOR SELECTION
The Homebase Learning advisor is one of the most critical relationships at all levels of learning at Ao Tawhiti Unlimited Discovery. It is a relationship that is vital for ensuring that students get the support they need to create, follow and reflect on their learning goals. Take the time to read through the relevant HBLA profiles and then follow the link to make a selection.
At the current time we are focusing only on the 2019 Year 7 –10 students.
Please indicate if you are not returning to Ao Tawhiti Unlimited Discovery with the relevant question in the form.
Community 1 # Year 7-10
CRAIG PERRY – HBLA (Year 7–10 HB) and Community Leader Years 7-10
I like to surf, snowboard, mountain bike and run long distances. I also love being a Dad to my 12yr old son. Having just finished a year of studying educational leadership and counselling at a master's level, I am super excited to be joining Ao Tawhiti as an LA and 7-10 Community Leader in 2019.
 Having been a teacher for the last 19 years, it is a dream come true to be moving to this school where ākonga, whānau and LA's work together on learning pathways for students.
 In our home base, we will feel safe, supported, encouraged, and hopefully challenged to be our personal best. My philosophy around teaching and learning is that:
 Success = effort + effective strategies + mindset.
 I see one of the crucial roles of an LA being to make learning visible so that students can identify strategies for success and become leaders of their own learning. I strongly value the concept of ako/reciprocal-learning and I look forward to learning alongside you in our home base. My specialist subject area is Geography and the Social Sciences, but I have just finished a course on mindfulness and I am interested in exploring and learning a heap of other stuff with you.
SARAH MARSHALL – HBLA (Year 7–10 HB)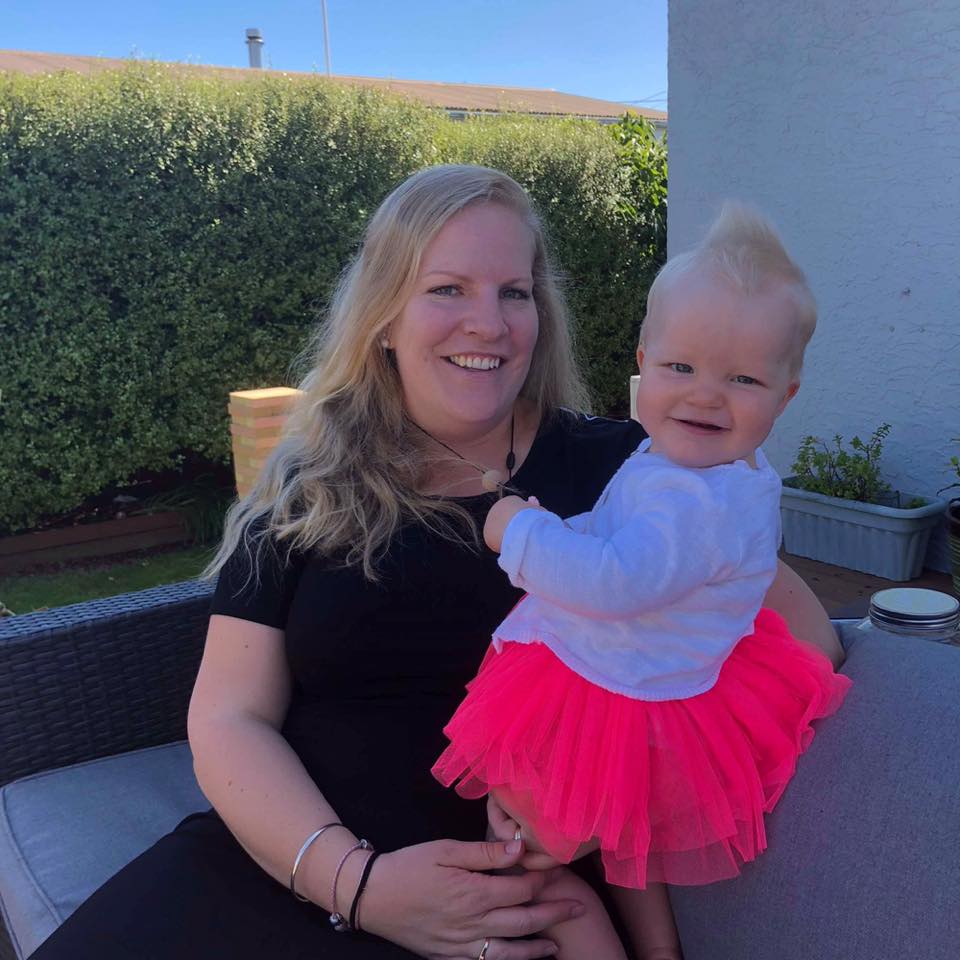 Kia Ora guys
In my homebase I like to be organised and have routines for my students. Having parents involved in our learning is key, and recreation is one of my favourite things to do as a group.
So it this sounds like you, then come and join me for 2019.
My teaching subjects are Dance, PE, Health and Social Science. I enjoy all sports, cooking, and getting out and about in the community.
JARED GALLAGHER – HBLA (Year 7–10 HB)
"I live on an acre of land which I share with my partner and two boys aged 3 and 4 as well as 5 chickens, 3 sheep and about 10,000 bees. 
I'm passionate about designing, engineering, tinkering, creating and making things, and more recently I have been really interesting in growing organic food.  I'm super excited about our move back into the city and all the opportunities this will open up.  Along with being a HBLA I will also be offering  courses in materials technology at levels 4-8 of the curriculum.
In 2019 I'm really keen to support and enable students to live up to the opportunities our special character provides where you can follow your passions and interests and achieve amazing things.  I'm keen to support students from a holistic perspective and see that wellbeing is super important to how well we learn (for example how exercise and other forms of practise such as mindfulness and how important these are to how our brains take in and retain learning). 
My hope for students joining my home base is that you come with an open mind, willing to give new experiences a go. That you are prepared to challenge yourself to explore your own ideas about what you are interested in and passionate about and are prepared to share this learning with your fellow students in the home-base."
SARAH AARTS- HBLA (Year 7–10 HB)
Hi everybody, my name is Sarah Aarts and I am excited to be in the Year 7-10 community again next year. In my spare time you'll find me with family and friends, walking the hills, travelling (I spent a few years living abroad) and cooking.
My Homebase adopts a work hard, play hard attitude. We have class competitions (table tennis, chess or whatever is 'in' at the time) and when the weather is nice we get outside for a few games. As a HBLA I support students to develop their interests into projects. I like to challenge students to get the most out of their time at school.
Next year I will be teaching junior and senior PE.
NEW LEARNING ADVISOR (Year 7 – 10 HB)
Position is currently being advertised and will be filled by the most suitable candidate.
Community 2 # Year 7-10
KAY HAYES –  HBLA (Year 7–10 HB) and Community Leader Years 7-10
I grew up in a small village on the outskirts of London. After a short career in Law I decided to broaden my horizons. I spent a couple of years travelling and by accident rather than careful planning I arrived in NZ. I am super passionate about travelling and especially getting to know other cultures. 
Once here I spent a number of years setting up and operating several small businesses and training to be a teacher. I used these businesses and relief teaching to fund my travels and I continued to travel and spend large chunks of time living and working in other countries. However, I was always drawn back to CHCH. 
I have worked full time as a teacher at out school now for over ten years and in many ways empowering young people is one of my current passions. I belief strongly that all students should experience the joy of their own impact on the world no matter their personal strengths and struggles. 
Some of my other passions are sport, making and creating things and learning new stuff. Lately I have offered classes on Maths and Hospitality but next year I am hoping to teach some integrated programs that have a cross curricular focus.
What I love most about our school is our Special Character. As a Community Leader I spent a lot of time facilitating opportunities for our students to either begin to explore our Guiding Principals or to continue to. 
HOLLY RAMSAY – HBLA ((Year 7–10 HB)
I am a visual artist and am super passionate about all kinds of art making. I encourage the people I work with to have heaps of input and opportunity to develop their own ideas and projects. Being respectful and organised are characteristics I really appreciate. I am very  fond of all kinds of animals, not sporty in any way, love the beach and being outside. Some of my other interests are; I am a reiki master,  a mindfulness facilitator, ex nurse and a potter. I love cooking food that is organic and not made of animal products. Most of all a sense of the ridiculous, taking calculated risks and having a positive attitude really really make  school a fun place to be don't you think? 
GREG O'NEILL – HBLA (Year 7–10 HB)
New to the school this year, I'm loving becoming involved in campus life at Ao Tawhiti. I'm married with a daughter and enjoy being outdoors riding a bike (or motorbike). I've travelled extensively having lived in London for two years and Melbourne for three, so bring an international perspective. I'll be teaching Physics, Mathematics and Science. Always ready for a challenge, so I hope that the students will teach me a bit of what they know. I expect my Homebase students to use the LMS, and to step out of their comfort zone to push their boundaries. You will be passionate about your learning no matter what you're learning. 
KATE ARMOUR – HBLA (Year 7–10 HB)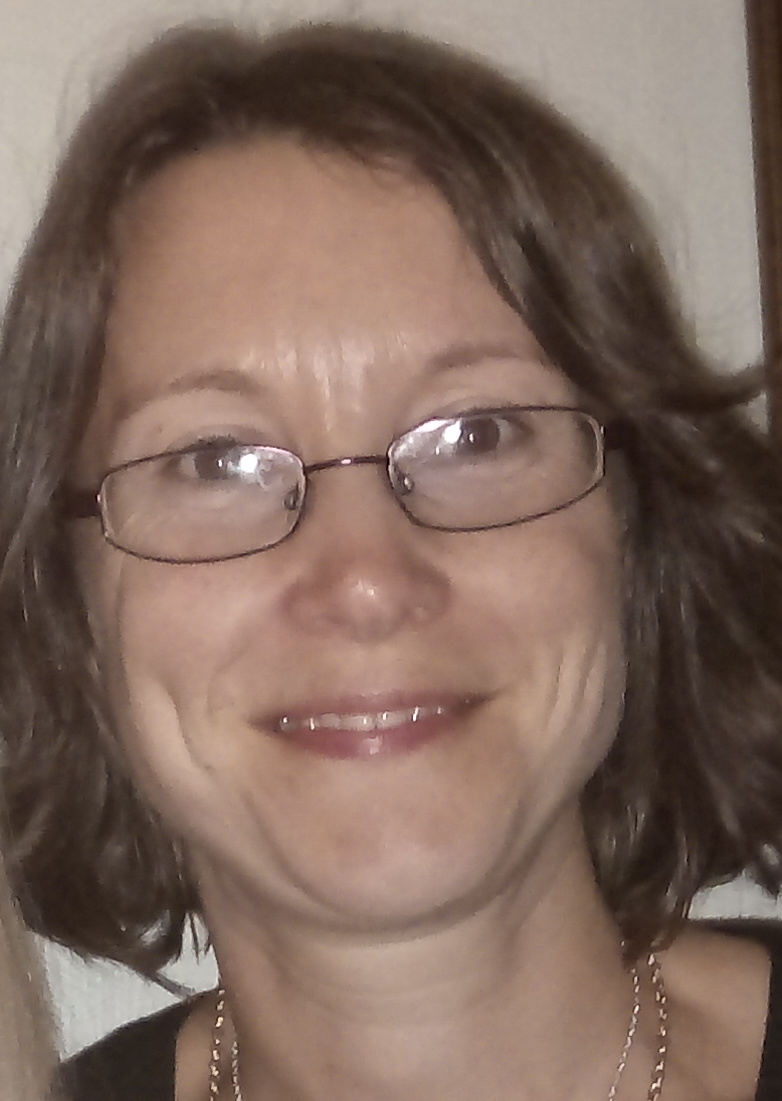 Kia ora koutou
I'm Kate and this will be my fourth year teaching at our wonderful school. Originally from the UK, I have made my home in Christchurch where my passions and interests revolve around family, sustainability, the outdoors and still learning to be a better LA everyday!  In a previous life, I worked for the Department of Conservation, local council, and as an ESOL teacher.  I'm a parent of two girls (10 and 14) and a boy (12).
I get on well with most personalities and as an HBLA I will work with you to achieve your goals in your way and help you get the support you need to do this. Students in my homebase will need to participate in homebase activities, have clear goals for their learning, be respectful towards others, and be honest with me and themselves.
Next year I will be supporting you in community time and teaching classes in geography, sustainability and junior holistic studies.
ZACK WILLIAMS – HBLA (Year 7–10 HB)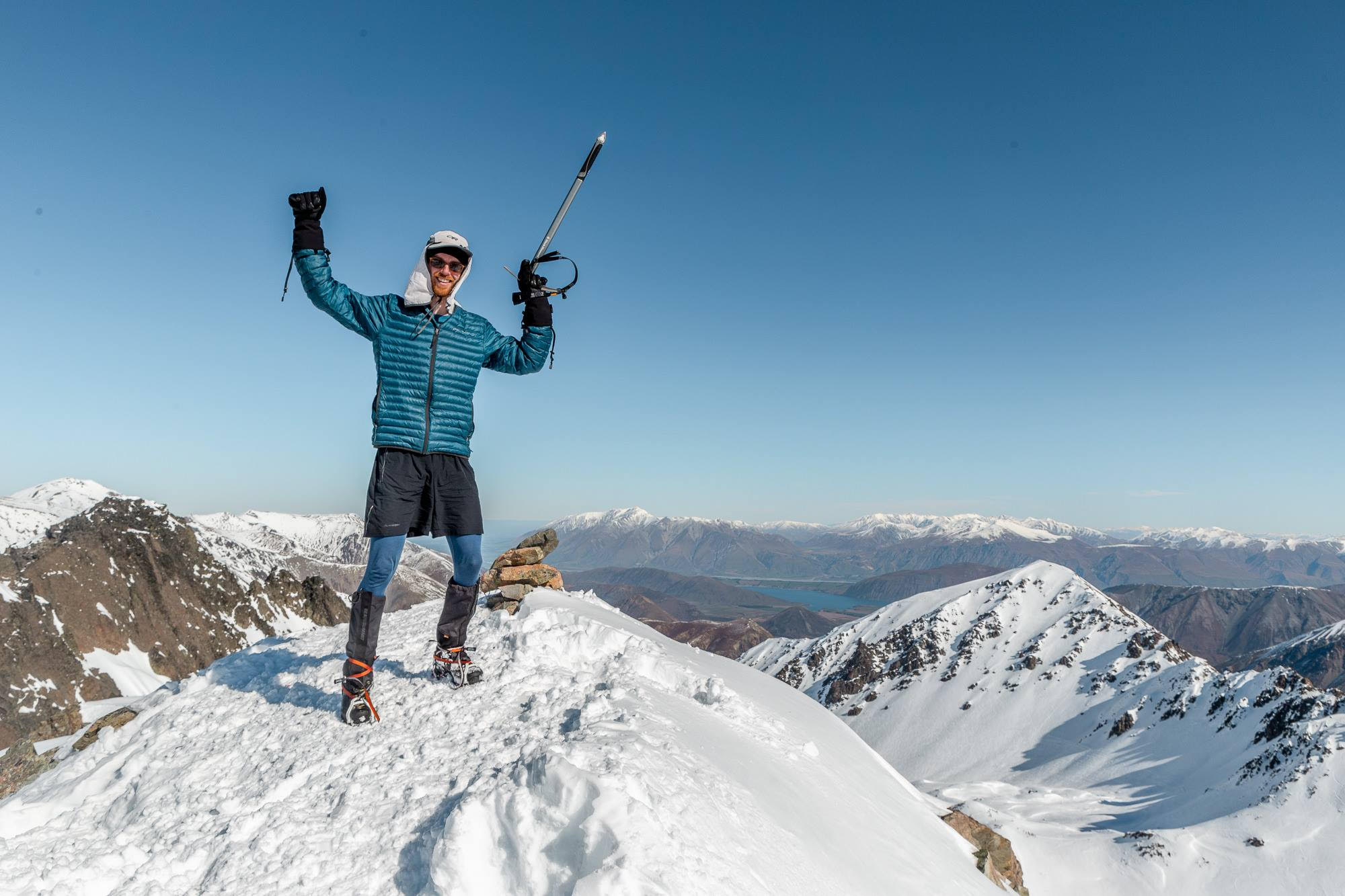 In our homebase, we'll be a team that supports one another, works together, and celebrates each other's successes. I am so stoked to see the amazing things you'll achieve this year, and I'll cheer you on the whole way. I'll encourage you to build your own learning path, but you must also be willing to challenge and push yourself, and be responsible for your learning. That includes reflecting on your learning progress and being prepared for weekly 1:1s, filling me in on all the awesome stuff you've been working on.
As a chemistry LA, I really love science! I also help out with our school's Breakfast Club (what a great way to bring our school community together, socialise and have some food!), and I've helped organise the ski trips to Mt Hutt and our winter school trips to Tekapo and Aoraki/Mt Cook. I also read lots of books and love discussing them. So if you like science, breakfast foods, snow, and reading, this is the homebase you've been waiting for.
After a fantastic week at school, you'll find me tramping in the Southern Alps. When I'm tramping, I can push myself to conquer a new peak, or go further than before, or make it through rough weather with just the pack on my back. Having a growth mindset and being resilient and persistent helps get me through the tough stuff, and in our homebase, we'll work together to develop those qualities so that you can achieve your own fantastic goals. Bring a 'can-do' attitude!
Community 3 # Year 7-13
STEVE HUNT (Year 7 – 13 HB) and Community Leader
2019 is going to be the most amazing year for Ao Tawhiti with us moving into our innovative new building and I'm really excited to add to this by offering an exciting new homebase opportunity. My homebase will have a high-performance sports focus. It is designed for students with a passion for sport. We will spend a lot of our homebase and community time looking into all the aspects that go into making a well-rounded athlete. These areas will include sports psychology, nutrition, injury prevention and maintenance, coaching, reffing, the role of mangers and physios…and many more. I intend for us to have many trips out as well as experts visiting us. The plan is for this to cross a wide range of sports as all of these skills are transferable to any sport. I'm looking forward to the most exciting year and encourage you to join this homebase if you have a passion for sport!
BRENT SILBY (Year 7 – 13 HB)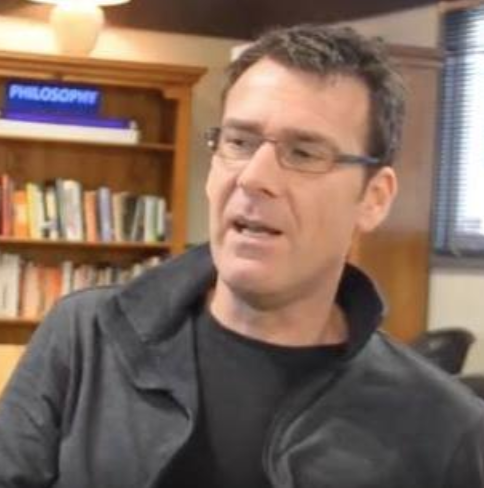 This year my HB will be slightly different. I'm setting up a digital creatives centre for the new campus. It is called "Downtown Digital". My HB will ideally contain students from year 7 – 13 that want to be a part of that centre. Therefore, students who are self motivated and want to work on game design, video, music, VR, or other digital creatives are invited to be a part of my homebase.
Downtown Digital is not a class. Nor is it a traditional homebase. It is run as a professional studio. Being a part of it is like having a job in a digital creative studio. So be prepared to work like you've never worked before and experience the joy of creative success as we bring our products to market.
Of course, I am still teaching Philosophy next year. How could I not continue teaching the most valuable of subjects? So students who love Philosophy will also find themselves at home in my Homebase.
MATT DAVIS (Year 7 – 13 HB) 
Please talk to Matt directly if you are interested in getting more information about his Homebase.
MATT PARKES (Year 7 – 13 HB)
Are you brave enough to try something different in 2019? Choosing Matt P for your HBLA next year is more than choosing a Homebase. Open to all students in year 7 and above, you will spend most/ all of your class-time with the homebase. The HB is designed to offer an alternative pathway through years 7-13 to students for whom a standard HB and classes are not a great fit. Clint will be working with the class fulltime and Matt will also be joining in whenever he gets the chance.
Learning will be primarily hands-on, practical and project based. There will be a range of physical activities along with literacy, numeracy and the other curriculum learning areas. Non-participation is not an option for this homebase! NCEA will not be a focus, but there may be the option of some students taking a limited number of NCEA assessments within the class. We will also be spending as much time as possible out of the school building, with at least one full day excursion each week. The homebase is a great option for students that are working towards qualifications goals through part-time Ara courses or work-based courses such as 'Red Shirts'.
BRADEN FAAVAE  (Year 7 – 13 HB)
Kia ora
Are you interested in creating music, podcasts, radio shows, plays, books, comics, novels?  Is there an opportunity in 2019 to utilise the inner city return as a means to finding ways to do more creative stuff?
I'd like to explore how a collective could do this. The city has some awesome assets and is also a hub on the bus routes. Term one presents an opportunity to explore how it could all work, to meet in town, explore sites and ideas. Some of my holistic courses will be aligned with this vision.
We are currently producing a second album.
As a HBLA I will endeavour to provide you and your family with sound advice and support. I have experience working across diverse educational platforms. I am an advocate for you directing as much of your learning as you can. My wife Enna, our two year old boy Van, and I are returning to Christchurch after a year spent in Nelson.