The Homebase Learning advisor is one of the most critical relationships at all levels of learning at Ao Tawhiti Unlimited Discovery. It is a relationship that is vital for ensuring that students get the support they need to create, follow and reflect on their learning goals.  Take the time to read through the relevant HBLA profiles and then follow the link/s to make a selection.
Below are links to the forms to make your HBLA selection.
For year 1-6 communities the Deadline for completing the HBLA form is 12pm, Wednesday December 6.
For year 7-10 or 11-13 communities the Deadline for completing the HBLA form is 1pm, Friday December 1.
Please select the form relevant to the appropriate year level and complete. While we endeavour to match all students with their preferred LA this is not always possible. So please, where appropriate, make considered choices when selecting alternatives. Students in years 7-13 who repeatedly select the same LA are not more likely to be placed in their first choice than any other student. For these students if there are not sufficient places in their preferred HB they will be placed in a homebase where space exists.
To ensure that we can have homebases established before the end of this year we will be sticking to the deadline. Students who do not complete their selection before this time will be placed in a homebase.
To Assist you in making your decision have a read through the HBLA profiles below. These are ordered by Community level.
Year 1 – 6 Homebase Learning Advisors
To make your selection follow this link.
Junior Community
In 2018 we begin the year with five full-time LAs, four LAs in our English speaking homebases and one in our French/English bilingual homebase. While being spread across homebase spaces we will work closely together to ensure children are able to follow their passions while also experiencing things they may have not yet explored. IEMs inform the individual goals children set and teacher-led or child-led learning opportunities. We will also continue to provide workshops in numeracy and literacy along with other curriculum areas.
Our school's core values and guiding principles underpin everything we do in our community. We support the learning of our special character through Core Values Play based sessions child-led workshops and within our day to day learning.
We hope to make the most of our last year in this school environment, while beginning to explore our new neighbourhood for 2019. We love working with whanau in all aspects of learning, utilising expertise in areas of interest to children across the curriculum. Working together, with the children at the centre, is something that sets us apart from other learning environments. We know through experience that the more whanau involvement, the richer and broader the learning is for our children.
Jean
I am Jean Chiron and I will be working at La Découverte next year supporting children in their learning journey.
I am looking forward to being part of this bubbly class, and to building relationships with the students and their families. I will carry on the work done this year with students, ensuring each and every one contributes and participates, develops his or her autonomy, expresses oneself in as many ways as he or she chooses to… en français, et en français seulement, trois jours par semaine; in English the rest of the time.
Drama will be one of the tools we will use to support our learning as it is a lot of fun and allows for plenty of learning opportunities, in so many different ways.
Although I always seem to be learning something new, or teaching, I enjoy spending time with my family, and the many ordinary activities we share.
Nadine
Kia Ora All,
"I wonder what would happen if I added that?"
"Can I do maths in the sandpit?"
"I don't want to read now. Can I be the last group so I can finish my art now?"
"I want to take 5 books home this weekend. If I practise hard, will you do a running record on me next week? I want to move up a reading level this term."
" I'm designing a butterfly, swimming pool car. Can I take a photo on Seesaw for Mum and Dad?"
"Can I go and tell the other LA's what I've found out?"
 I just love what Ao Tawhiti children say! In the New Entrant-Year 2 homebase  I hope to facilitate an environment where first and foremost the children will find a place that is their own. It will be a place where we can celebrate success, discover new experiences, work through any difficulties, direct our own learning where appropriate, support each other through times of need and have heaps of fun. 
Our HB will embrace our school's core values and guiding principles. Children, parents and I will learn and teach alongside each other according to our abilities and interests. 
Suze
Kia ora, I'm Suze. How exciting!! After wearing many hats at Ao Tawhiti, I'm finally going to be a proper LA with a homebase of my own! I'm so looking forward to working alongside some of our great tamariki and their whanau, building strong relationships and supporting authentic learning.
 As my main area of expertise is in the arts, there'll be lots of visual art and hands-on activities happening in my homebase. If I can get away with singing and dancing, I'll squeeze some of that in too – but only if the tamariki want to! I'm passionate about STEAM activities and using digital media appropriately as a tool to support learning. Of course, we'll be reading writing and doing maths and I'll work to make it fun and meaningful. We'll co-construct the learning journey together; I want to get to know all the tamariki really well so I can best support their learning and attainment of individual goals. There'll be planning, doing and reflecting as we work towards becoming totally self-managing and autonomous. But mostly I'll be doing whatever the tamariki need me to…
 My own learning journey through 2018 will include improving my te reo and finishing my study to become a scrutineer for the NZ Rock'n'Roll Association amongst other things. I remain a learner as I work to continue my lifelong process of growth and development.
 I lead a busy life with my three sons, who are all enjoying Ao Tawhiti. I make sure I get out into nature every day, usually to walk Mak, my 13 year old, deaf, black lab. I regularly make sour dough bread and kombucha. Other things I like to do with my spare time include gardening, jigsaws, crochet, dancing, listening to music, and watching movies.
 Looking forward to having an amazing year with you in 2018, as we look towards getting back to town in 2019. I can't wait!
Gina
I am looking forward to a second year of working with Libby and continuing to build on the learning and systems we have to worked on this year around student agency and individual inquiry. We have loved our HB dynamic this year and the variety of passions and interests that our students have brought to the HB. 
It will be great to have some students from this year continuing on and having the opportunity to be leaders in the HB, as well as new ones coming through from Kiwi. One of the things I really enjoy about working at Ao Tawhiti Unlimited Discovery are the relationships I get to form with students and their families. Next year I am looking forward to building on those relationships and forming some new ones.
My background in the visual arts is a passion that I love sharing with the children and weaving through inquiries. I am also very into all kinds of crafts and sewing. I love the outdoors and spend a lot of time outside gardening, jet boating and camping with my husband Ben.
Libby
I'm excited about 2018 and working closely with Gina again. We have implemented lots of new systems in the home base which have been producing some good results for our akonga. I'm looking forward to refining and developing them for the new cohort of students. I'm excited about Inquiry Learning, developing student agency and making the most of our last year on this site.
In 2018 I am also doing some post-graduate study, as well as my recorder playing, sailing, paddle boarding, swimming, walking and other stuff. It's going to be a very exciting and busy year.
Senior Community
Welcome to the first of many continued conversations about our 5-6 Phoenix Community of Children, Parents and LA's
Our special character will be embedded in our community of year 5-6 learners. Through the core values and our learning together, we will create an environment where everyone will feel valued, respected, included and challenged. We want our parents to be as integral, positive, and active in the hb as our children are. The most life changing learning occurs when you are here to support our kids in their learning journey.
In our community the focus is to ensure our learners are directing and driving their own learning in deeper and more meaningful ways. Mel and I are deeply committed to ensuring our tamariki have the skills they need to experience, think about and express their ideas about themselves and their wider world. We want our kids to become empathetic, responsible, and resilient learners.
We will work closely together throughout the day running our teaching styles together in different ways to support self directed learning time and best meet the many,  varied needs of our tamariki. We will continue with our student decided Big Projects to change things in the world and we are keen to dig deep into the the Habits of Mind in term 1 to help our kids understand themselves more as thinkers.
We are super looking forward to creating something very special together in  2018 that impacts our kids and their wider world. We look forward to our journey together.
Ka kite ano, Mel and Melva
Melva
Kia ora Community,
I have been a part of our wonderful learning community first as a parent in town with my two oldest children who are now tall adults. Then later as an LA and again as a parent of a bubbly, loud 7 year old Sam.
Being a parent in our community has had a strong influence on what I value as a Learning Advisor for our children.
One of the aspects that I treasure most about our tamariki is the way they tackle new learning . Having the freedom and responsibility to design their own learning pathways creates individuals who have a sense of self worth and self determination. We can see this in the way our tamariki care about big problems in the world and how they investigate passionately the wrongs they find. This has been great to see, with kids taking these ideas this year and working in groups to provide for homeless people, the City Mission, the SPCA, or investigating NZ native settings for planting on the Port Hills or big wild animal hunting with interviews and trips at Orana Park.  
As I sit here writing this and I think about all the amazing things our kids have done this year – events they have organised with parent and LA support, from discos, soccer tournaments, elections, interviews in the community at Council, the SPCA, Art Gallery, museum, Art tutoring workshops, writing workshops, science and art at the Ilam site and the list goes on and on as you look at the individual places kids have visited for inquires as well.
With watching kids take on the world is my commitment to ensure our children have the opportunities to learn all the 'nuts and bolts' they need to be able to investigate their world and make critical thinking decisions about it. We want them to be able to act on their learning, thinking and share their insights with the community so well that they inspire all of us to do more.
Having started as a parent I am so aware that the communication we have between home and homebase is crucial to our kids feeling well supported and understood. I really value you as my co teaching parent community – you know your children the best. I also immensely value any time you have to be in the hb to lead or support learning. Your time with us in the hb often decides the variety and scope of ideas, programs, and opportunities we can run to support our increasing community of 70 + kids.
I want our kids to be able to write well enough that they can change the world with their ideas. I want them to love art and know that anything can be communicated in a piece. I love the complete zing of a new maths idea growing in a brain. I want our tamariki to embrace the ideas of a growth mindset so they can see themselves as creators of their own learning pathways.
I asked a few students to read through this and tell me what I have missed out. They said I needed to add that I help them to create their self directed learning goals and I support them to make them happen. They said I care about them when they get stuck and help them learn new things. Which is probably a much more succinct way of saying what's above.
I'm happy to chat with you any time in the shared space about your thoughts for 2018, or pop in and have a look at our learning in the hb.
Ka kite ano, Melva
Mel
I am Mel Fisk, I have been working at the Discovery campus since we were back in town eleven years ago. I am a poet, a mother, a photographer and a curious learner, an awful but  enthusiastic singer. I am a lover of words and song and art and science and maths, a lover of taking on challenges and supporting people to meet the challenges they make for themselves. I enjoy working with students who are curious, who like to ask questions and to explore, who can take risks and who work to make it safe for the people around them to take risks too. 
I am a lover of laughter and I am known for my terrible jokes, which have a worse reputation than your average "Dad Joke" even. I love serious and impassioned debates also. Mostly, I love learning – new learning for myself and I love helping the students I work with  develop new  understandings too. 
Year 7 – 10 Homebase Learning Advisors
To make your selection follow this link.
Sarah Aarts
Hi everybody, I'm Sarah and I'm about to enter my second year here at Ao Tawhiti.
In my spare time you will find me with family and friends, travelling, reading or at the gym.
My Homebase adopts a work hard, play hard attitude. We have class competitions (table tennis, chess or whatever is 'in' at the time) and when the weather is nice we get outside for a few games. As a HBLA I support students to develop their interests into projects. I like to challenge students to get the most out of their time at school.
Next year I will be teaching senior PE and Level 45 Hospitality.
Kate Armour
Kia ora! I'm Kate and this will be my third year teaching at our wonderful school. Originally from the UK, I have made my home in Christchurch where my passions and interests revolve around family, environment, outdoors and still learning to be a better LA everyday!
In a previous life, I worked for the Department of Conservation, local council, and as an ESOL teacher.
I get on well with most personalities and as an HBLA I will work with you to achieve your goals in your way and help you get the support you need to do this. Students in my homebase will need to use the learning management system (LMS), have clear goals around SDL, be respectful towards others, honest with me and themselves and have a great attitude towards learning
.
Next year I will be teaching junior social science and geography.
Jared Gallagher
I live on an acre of land which I share with my partner and two boys aged 2 and 4 as well as  5 chickens, 6 sheep and now approximately 10,000 bees.
I'm passionate about designing and creating, and more recently have been really interesting in growing organic food.  During 2018 I'll be offering classes in materials technology at levels 4-8 of the curriculum.
In 2018 I'm really keen to support and enable students to live up to the opportunities our special character provides where you can follow your passions and interests and achieve fantastic things.  I'm interested in recent research which is making strong links to the value of exercise and mindfulness to the quality of learning and wellbeing for young people and also the negative impact that lots of gaming and social media can have on this.  
My hope for students joining my home base is that you come willing to give new experiences a go, come willing to share and explore your own ideas about what you are passionate and interested in learning about and that you come prepared to challenge yourself.
Ian Hayes
I'm really looking forward to having a  Homebase with the Year 7-10s. I have always loved working with year 7 & 8s and I'm sure adding in the 9 & 10s will be awesome! One of my main goals has always been to help our students move towards being self managers, this isn't a quick process, however I think if we can help support students to gain these skills we have set them up for life.
So…If you are happy to make mistakes, you want to push and challenge yourself, you want to take responsibility for your learning. Then my Homebase is the one for you! Do you know what your passions are and are you keen to develop a learning programme around these that covers as much of the Curriculum as possible? I'm really keen to help make your passions come to life and this school is the opportunity to make this a reality.
Kay Hayes (Community Leader)
My name is Kay and I am a Year 7-10 Community leader.This year I have worked with a great team of LA's whose goals have been to build a sense of community, create opportunities for students to build individual pathways and to introduce Impact Projects. We have worked with students on their Core Values understanding and challenged them to go out in the world and make a difference.
Homebase LA:
I have a variety of personal passions and interests. I have always been interested in sports and have coached Swimming and Netball in the past. I really enjoy making and creating things and coming up with projects that work across curricula. My passion is for inquiry learning as well as Maths and English.
As an Homebase LA I value my relationships with parents as much as those with the kids. I am always keen to have parents working alongside us and to be part of everything we do. I also really enjoy building community and I actively get involved in community events.
I have a a lot of experience working with year 1-8. I think creatively and often come up with ideas that involve making and doing things. In 2018 I am hoping to work with a Homebase of students who are keen to push their personal boundaries and go beyond their comfort zones.
Steve Hunt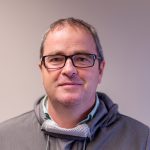 Hi I'm Steve Hunt! I'm looking forward to a great 2018 in our 7 – 10 community. Homebase and Community times are really important to me, as I feel it is crucial for us to build a sense of belonging and a place that students feel comfortable and ready to engage. I'm expecting that we will have a great year for supporting students to turn their passions and interests into exciting learning through our impact projects. I'm a big fan of trying to get out into our community for fun and for learning and hope to have many students who are keen for this also, to come and join me.
In 2018 I will be taking P.E. classes in levels 4 – 5. Sport has been a life long passion of mine, and it's great privilege to be in a position to share and pass this on to our students.
I live on a small block of land in Kirwee with a few farm yard pets including horses and a donkey! I like hanging out with my wife Lisa and daughter Alex (13yrs) as well as cooking, reading and going to the movies. I hope you have a great 2018 at Ao Tawhiti – I plan to!
Ino Kelderman
My name is Ino Kelderman and I've lived in Christchurch for 30 years.  I am married and we have 4 daughters.
I was born in the Netherlands and stay involved in Dutch culture.   I'm a member of New Zealand's only Dutch language Drama club.
I've been at this school since 2005 and I teach all levels of secondary Maths and a bit of Science.  Occasionally I get to teach some Maori as well.  I'd love to see Kapahaka grow in the school.
My sport has been Judo and Jujitsu for most of my life and although the body is falling apart I still enjoy a fight.
Educational Philosophy?  Don't be afraid to face challenges. School is the best and safest place to make mistakes. So give it a go so you can find your strengths and weaknesses.  Then develop what you need for your future.
Florian Maisonneuve
After a year of being the school Dean, without a Homebase, I am fortunate to become a Homebase LA again! My speciality is Astronomy, but I try to broaden my knowledge by having worked on all Sciences, Mathematics, Languages, PE, Outdoor Ed and Music. Always ready for a challenge, so I hope that the students will teach me a bit of what they know. I expect my Homebase students to use the LMS, engage fully in all aspects of our school life and step out of their comfort zone to push their boundaries.
Matt Parkes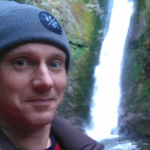 Are you brave enough to try something different in 2018? Choosing Matt P for your HBLA next year is more than choosing a Homebase. Open to all students in year 7 and above, you will only be able to sign up for two 'colour-block' classes – the rest of your time will be spent with the homebase undertaking physical, mental and emotional challenges. NCEA will not be a focus, but there may be the option of some students taking a limited number of NCEA assessments within this time. This could also be a good option if you are undertaking an Ara course or a work-based course such as 'Red Shirts'.
An ungodly mash-up of survivor, fear factor, biggest loser and the chase, you should be aiming to end the year fitter, stronger, smarter and more confident. Each term we will work on specific projects that all lead towards an almost unachievable goal for the end of the year (details to be revealed soon….)
Zack Williams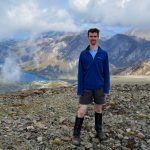 In our homebase, we'll be a team that supports one another, works together, and celebrates each other's successes. I am so stoked to see the amazing things you'll achieve this year, and I'll cheer you on the whole way.
I love devouring fantasy and SF books, playing board games, and of course, as a Chemistry LA, I really love science! Next year I'll continue to help out with our school's Breakfast Club (what a great way to bring our school community together, socialise and have some food!), and I'll also be organising winter ski trips.
After a fantastic week at school, you'll find me tramping in the mountains. When I'm tramping, I can push myself to conquer a new peak, or go further than before, or make it through rough weather with just the pack on my back. Having a growth mindset and being resilient and persistent helps get me through the tough stuff, and in our homebase, we'll work together to develop those qualities so that you can achieve your own fantastic goals. Bring a 'can-do' attitude!
Year 11 – 13 Homebase Learning Advisors
To make your selection follow this link.
Brent Barrett
Biology, sunlight, living bookshelf, science books, dreadlocks and YOU! Thats what my Home-base is full of. I keep you honest to your actions and back you all year. If you can't solve it, I'll steer you in the right direction. I will be the first to congratulate you on awesome things and the first to say "come on now its game time!" I do not have ping pong, cinema seating, disco balls or chainsaws. I need no gimmicks because I have the very best words, the biggest words and the most scientisty words. And great hair like Trump!!
Peter Brailsford (Community Leader)
 Kia ora koutou
My name is Pete Brailsford and I'm involved in teaching classes in Social Studies and Outdoor Education. I believe in the value of experiential learning and critical reflection, as well as the infinite capacity of people to grow and develop in positive ways. I encourage students to think carefully about their goals and aspirations, and to consider the attributes and behaviours they will need to achieve their objectives. In my Homebase,  I aim to meet the needs of the students by encouraging and challenging the students to fully realise their potential in fair and equitable ways.
Ngā mihi nui, Pete.
Allan Henderson
Kia ora
I have been at the school for 11 years and enjoy the way it challenges people to reach their potential. I teach psychology, legal studies and sociology. My courses come with jokes and diagrams. I enjoy good humour.
George Mackenzie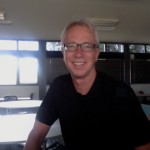 Subjects: English, Business Studies
Interests include: travel, film, art, kayaking and social enterprise.
A homebase is about the students and my role is to help them enjoy school and to do well. Ideally a homebase is run by the students.
Richard McCance (Community Leader)
Apart from my interests in History and Languages, I enjoy supporting students with their learning in areas like Film Studies, World Cultures, Political Theory and current events. I work best with students who have a clear idea of what they wish to achieve and who are capable of taking responsibility for their own learning. I am particularly interested in advising students on the application of their learning to wider, "real world" contexts.
Robert Miceli
Kia ora! My name is Robert and I'm an English teacher with a passion for reading, films, and trying new things. If you're the kind of student who is willing to have a go at a new game, try a sport or simply debate the artistic merits of The Sopranos series finale- this is a good homebase for you. As a member of the homebase, you are encouraged to share your interests with the group – you never know, it might be someone's new favourite thing! As a motivated student with a specific passion to explore in SDL, you will be accountable for developing and reflecting on the progress of your personal goals and self-directed learning. As your Homebase LA, I will be dedicated to backing your best interests and helping you achieve your objectives. I'm here to support you to take chances and make mistakes. If you're the kind of student who want to dedicate themselves to success, I'll be supporting you the whole way.
Steven Mustor
I love being part of the community that contributes to Ao Tawhiti Unlimited Discovery. Being a Homebase LA  means I get to build relationships with some of you to ensure that you can achieve your personal goals, whatever they may be. As your HBLA I'll work hard to get you the support, guidance and direction you need to make your plans a reality. My homebases have always established a way to come together and be more than just a group of people that meet regularly.
Matt Parkes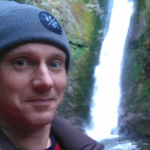 Are you brave enough to try something different in 2018? Choosing Matt P for your HBLA next year is more than choosing a Homebase. Open to all students in year 7 and above, you will only be able to sign up for two 'colour-block' classes – the rest of your time will be spent with the homebase undertaking physical, mental and emotional challenges. NCEA will not be a focus, but there may be the option of some students taking a limited number of NCEA assessments within this time. This could also be a good option if you are undertaking an Ara course or a work-based course such as 'Red Shirts'.
An ungodly mash-up of survivor, fear factor, biggest loser and the chase, you should be aiming to end the year fitter, stronger, smarter and more confident. Each term we will work on specific projects that all lead towards an almost unachievable goal for the end of the year (details to be revealed soon….)
Richard Pitts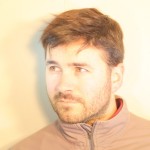 Reasons to pick Richard as a HBLA:
*You're willing to share your progress weekly with others in the Homebase.
*You're okay with your goals being visible to others, and you're willing to be accountable for your progress towards these goals.
*You've got an interest in social gaming, or making music in a group, or making films, or all three at the same time!
*You want to actually hang out with other members of the Homebase outside of Community time. After school games? Hitler in the Park in the holidays? Shared lunches?
*You enjoy a healthy, respectful argument/disagreement with some opinionated (but friendly) folks.
Reasons not to pick Richard as a HBLA:
*You don't like being called out on poor behaviour, or slackness.
*You're unwilling to respect some ground rules around noise, work ethic and respect.
*You don't like playing rowdy games of Secret Hitler, or social games of that ilk.
*You don't like classical music being played in your vicinity.
*You just want to keep to yourself, and not engage socially with other HB members.
Alisha Siddique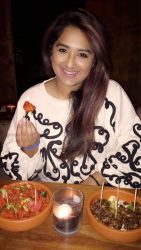 I am very excited and privileged to have the chance to be a HBLA for 2018. Being a HBLA for you, I will be caring, passionate, supportive and enthusiastic. Being these things means i will have your best interest at heart and will fully support and guide you to achieve any goals you have. I also have a great sense of humour and will make my home base a fun and enjoyable space. I am looking forward to working with students who are enthusiastic about their own learning and aspire to chase their dreams. 
I have a degree in neuroscience and psychology from Otago University. I enjoy dancing and performing. I have done multiple shows and productions throughout my high school and University years. I also like being creative and doing little projects in my free time. Also I am a master in the kitchen and can cook anything from a mean curry to amazing baking goodies. 
BRENT SILBY

Philosophy means "love of wisdom", so as a philosopher I spend my time in THE THINKERY seeking wisdom. Philosophy is the subject that I explore with students in class and in homebase. We are the thinkers. If you have a sense of wonder, like to think, and love wisdom, then you will find a home with the philosophers in THE THINKERY.
Marlene Teevale-Hunt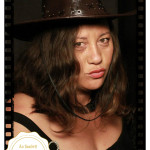 Kia ora kotou katoa!!!
Marlene Te'evale-Hunt is my name, though most call me Marz.  My interests include, my daughter Rangimarie, film making, visiting family & friends, going to the gym, watching rugby league and playing basketball.
Next year I will be Learning Advisor for Film Making which is an absolute passion of mine and LA for Te Reo Maori to bring it back to Ao Tawhiti.
I will support my hb students by being open, honest and direct to support your academic success.  Together we will take steps towards your goals and aspirations.
I have been the Learning Advisor for Drama and Film here and in the past have taught other subjects such as Social Studies, English, Print Media-Journalism and even Dance – where I still support Stage Challenge, so I have a lot of experience in understanding other curriculum areas.
Mauriora!
Derek Thatcher
Subjects: Mathematics, Digital Technology.
Interests: Climbing Rocks, Programming, Web Design, Surfing, Photography, Adventure
Duncan Woods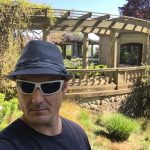 I'm excited at the prospect of being a HBLA again in 2018. I have a passion for being active. I love to get into the gym and out running. I also love film, music and can cook a mean curry!
I believe that being a HBLA is an incredibly privileged opportunity. For me, homebase is a place where the special character lives with real strength. A place where trust, aroha, whanaungatanga, kaha, respect and learning from and with each other is an essential component of the Ao Tawhiti expereince. I'm looking forward to working with students who are wanting to be part of something more than themselves and who have the desire to chase down the things they dream of.