Kia ora everyone
Community Outing This Thursday 9-3pm. Permission slips due in.
A reminder please that permission slips need to be in by Tuesday morning for the trip going on Thursday. If you haven't received one but wish to give permission for the trip you can email me permission instead: braden.faavae@aotawhiti.school.nz
I will attach a pdf of the permission slip to the newsletter as well. 
ASTTLE WRITING THIS WEDNESDAY
Collectively, our reading results from Wednesday's E-Asttle  look very strong. I will hand out individual reports for students later in the week.
The report gives several types of feedback: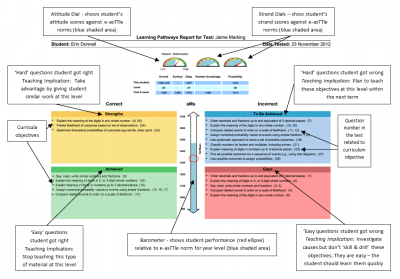 This week we will run a writing assessment.
IEM's Term 4
There are no official IEMs term four. However if you feel it is necessary to see your HBLA please get in contact and arrange a time. We will try to restrict meetings to 30 minutes in length for term four IEMs.
Farewell Trainees
This week we farewell two outstanding trainee teachers Zhi and Bethany. We have loved having them as part of our community and hope to see them back with us one day.
SUMMER CAMP Dec 6-8th Glenroy Baptist Camp, Horoata
We are lucky to have several senior students interested in becoming peer leaders for 2018. They would like to help run activities for a combined community Summer Camp on the dates above. This camp will be extremely affordable (Approx $65 per student) and will cap off a wonderful year.  We encourage as many parents to be a part of this. Expect the forms home early term 4.
Aroha nui
Braden