Kia ora everyone,
Many thanks to those families who made it to the Community and Homebase Evening. We intend on having those once a term, so I hope you can all make the next one.
Celebration of Learning Friday April 7th 8:00am-10:30am
Coming up is our first COL for 2017. You are very welcome to attend in S5 on Friday morning April 7th to hear the learning that has been taking place. We will begin at 9am and sharing will be in both homebase and whole community. There should be time for a cuppa before we begin. I will open up at 8am.
Community Movie Afternoon Tuesday April 11th 12:15-3pm
To celebrate term one we are heading to Hollywood Theatre Sumner to watch a movie. The bus will leave Ao Tawhiti at 12:15 and be back by 3pm. We require 2-3 parents to assist with the afternoon. Please indicate via the form below if you are able.
Arahura Noho Marae June 20-23 – $30 deposit required by Wednesday April 12th 
I am attached a pdf below of all that you need to know regarding Arahura at this stage. If you have trouble viewing or opening then please let me know. I will forward hard copies of this home with your child as well.
A parent's fundraising group has been set up to help offset the costs of the trip. Please contact Karen Grant if you are keen to be a part of this:  scottishkaren@gmail.com
Learning time 9-10:30  – your support?
We are currently transitioning from LA led workshops toward self-directed learning. Most students are managing this transition well. Our goal is for students to be engaged in learning that is valuable to them. There are many ways to frame this, but I believe it begins with an interest or inquiry that can be developed into an episode or series of episodes that furthers that interest in any one of numerous directions.
One way you could support this from home is to have conversations around how your child intends to use this time. Inquire how they currently spend their time, and what their immediate and long term goals are. The learning need not always be serious study. It could involve organising an outing with friends, or spending an hour hunting out a fact.
Can you help? We are thrilled to have the ongoing help from Kerry McArthy, Kate Parsons, Cheron Verster and others during community. Is there an activity that you might be able to offer? Or a skill you could teach? Please get in contact.
We are becoming aware that a few students might need to access more physical activities. A few of us are planning a program around this that is likely to be during the 9-10:30 times. A present barrier that is that we have no shower facilities available. If you have ideas on how we might create a sustainable shower that needn't require plumbing into the mains system please get in touch. Also if you have skills in personal or physical development and some time to spare, get in touch as well.
Urban Gardener – Fiona Hogan's Urban Gardener Concept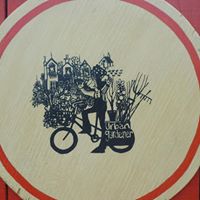 Ex Ao-Tawhiti staff member and  current Kaha parent Fiona Hogan has established an organic food concept in Oxford dubbed The Urban Gardener. Fiona has mentored Ao Tawhiti students previously as can be seen from her website: https://urbangardenerltd.wixsite.com/urban-gardener/nicholas-s-garden
Fiona is able to continue to work with our students if someone else could help to transport them to Oxford and back a day a week. If you are excited about what Fiona is doing or just willing to support this please make contact with me. You can experience more of Fiona's nifty project here: http://happenfilms.com/living-the-change/
Finance Stuff
My preference is that we avoid the necessity of cash handling through charging your account for community related activities such as the movie and Arahura. Jill will then forward you invoices that can be paid at the Otakaro office or directly to the school account via this deposit slip.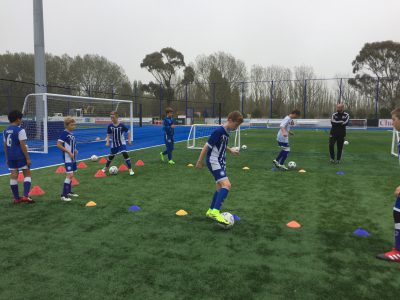 Members of Kaha community at the Christchurch United Football Academy training sessions Thursday March 30th
Arahura Deposit Form
Community End of term movie Form
Many thanks from all of us here  –  kia KAHA
braden.faavae@aotawhiti.school.nz