Kia ora everyone
Celebration of Learning  – Wednesday July 5th 8:30-10:30am
Please reserve this date in your calendars for our term two celebration of learning.
8:30 Coffee and catch up
9:00 Waiata / Karakia
9:15 Homebase presentations
9:45 Community Presentations
Arahura Noho Marae Information
Next week Kaha head to Arahura for a noho marae and the West Coast field trip. As preparation students have been learning waiata, pepeha and weaving with Kath Graham running an excellent workshop with our community. These kete symbolise that this trip we will take wonderful memories, cool experiences and in return we take something of ourselves and our whanau.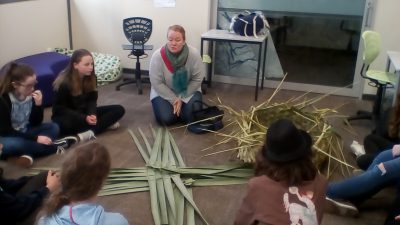 Information for Students remaining at school during Noho Tuesday June 20-Friday June 23
Community for students not going to Arahura will be in P11. If possible we would prefer that your child start at 10:45am. Understandably that will not suit everyone. For students heading to school, the roll for the morning will be done in P11 and they should remain there for community time. We will be working with students to help them plan learning for those mornings.
Arahura Fundraising Quiz
The Arahura Quiz was held at St Alban's United Church and raised $1000. Thanks to everyone who supported. Special thanks to Olivia, Kirsten and Dean for writing and delivering a really fun and challenging quiz.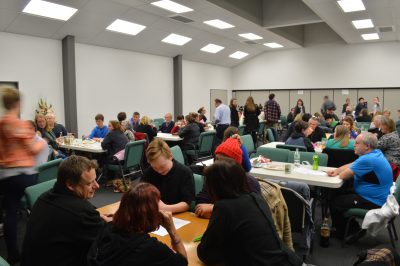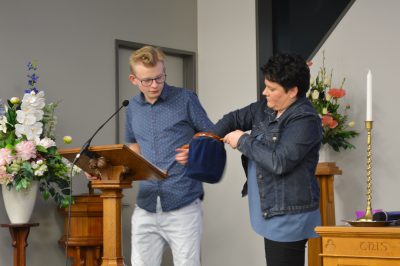 Homebase Challenges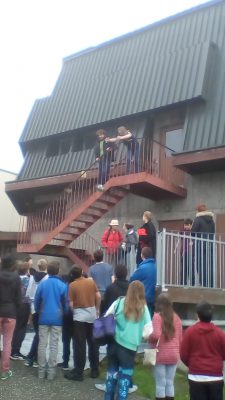 Events have reached giddy heights with the Homebase Challenges taking place this term. Jared's homebase decided we'd test the theory of gravity with chook eggs ensconced in an array of straw, tape and cardboard.
Aspire
Ao Tawhiti has reintroduced Aspire which is a  five-week full time program, supporting young people to learn to accept challenge in every aspect of their health and hauora. There are physical sessions; healthy cooking sessions; and team challenges. The group are supported by Clint who is a new staff member and comes to us from a background in physical training. If you are interested in Aspire for your child in term 3, please contact myself or Duncan Woods.
IMAGES FROM LAST TERM'S COL