Kay's Community Newsletter
This last week has been really heart warming for all staff in our community. We have been witnessing some of the successes and rewards of the students hard work over the last two terms. I always find these experiences really invigorating and encouraging. COL was superb to watch and our students were awesome with their reflective thinking and their willingness to get up there and share. It has taken us a long time to build the culture and trust which allows this risk taking and they stepped up and smashed it. This is both a credit to our amazing students but also to the staff in our community that have worked extremely hard on building a safe environment and encouraging our young people to trust us and to step outside their comfort zones. We had students of all abilities standing up and participating. So much so we barely had enough time for everyone.
Robocup Junior New Zealand First Place Winners.
Last week Avery, Ness and Nathan went to the Nationals for Robocup. I was lucky enough to see their regional entry and I knew they were awesome. So it was no surprise to me to hear they went on to win the top prize at the Nationals. I knew they were capable of it but it is always fabulous to have their skills and hard work acknowledged by judges. Not to mention how fab it is to have our schools name published next to First Place Winners!! We are so proud of the boys!! On top of that Avery had his programming skills acknowledge by a University of Otago lecturer and was given a personal award for this as well.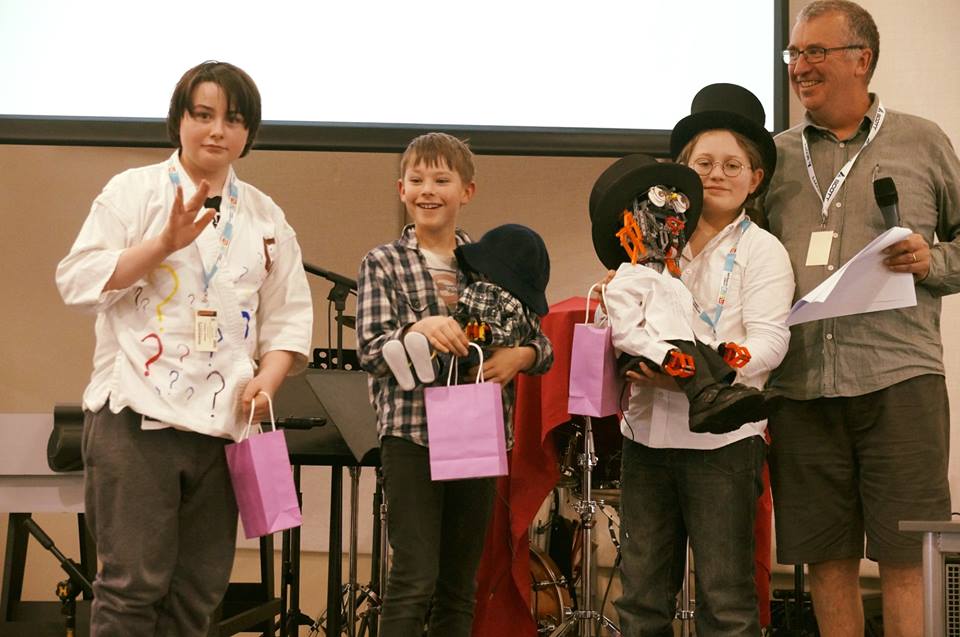 Year Book Photos
On Monday and Tuesday some senior students will be taking students photos for the a Year book they are creating. Students will need a quote to go with their photo. I am not sure students are aware of this happening so it would be good if parents let them know.
Community Trip Weds 26th Sept
Both Year 7-10 communities will be off site next weds. No junior classes will be running and all students should meet us in town. Students can either meet us at the bus exchange or if they are being dropped off they can met us at their choice of activity. Our last activity will be at the new site in the afternoon so students can be picked up from outside the bus exchange or they can go home by bus. More details including times and locations will be sent out soon in another email.
IEM's
Just a reminder that next Thursday and Friday we only have IEM's at school. No classes are running.
IEM's work best when families and caregivers have discussed students existing goals and potential new goals before going to the IEM. This allows us more time to look through students results and to chat about any support students need. Usually students will have about 3 goals specific to their passions, interests and needs.
Term 4 planning
We need some more Parent Led Workshops for Wednesday's in 4.1. Please complete the below form if you can offer anything: