---
Upcoming Events
Term 4, Week 1: Starting Monday 14 October 2019
Monday 14 October: Term 4 begins
Wednesday 16 September, 8.15am: Breakfast Club
Term 4, Week 2: Starting Monday 21 October 2019
Tuesday 22 October: Camp Tārakona Community Dunedin
Wednesday 25 September, 8.15am: Breakfast Club
---
Messages
Message from Duncan
Reflections
I had the opportunity to connect with a former student this past week. It was nice to hear her story of the journey she's been on since leaving school and the wonderings she has about her next steps. As we spoke about possibilities and potentials she kept coming back to this deep sense that she wanted to be someone who made a difference in the lives of others and that she wanted to continue on a pathway of personal growth and development.
To have the privilege to sit and listen to one of our alumni so clearly articulate and so clearly feel the value of moving her life in this direction was really humbling. She's an amazing young person and I'm sure this would have always been her pathway but to think that as school we've been part of fostering this in her was quite special.
It was a conversation that got me thinking about so many of the students who have been a part of our community and where they've gone (or where they're going) with their lives. In almost every case everyone I could think of was out in the world, contributing positively. It has to be more than coincidence.
Our school is far more than the walls that contain us, it's the hearts and minds of the people inside it that define who we are. I'm proud to be part of a connected and caring community. From the commitment of our whanau, the dedication of our staff and the attitudes of our learners, we've so much to be proud of.
Thanks
As this term comes to an end so does my time as the Acting Director of the school. I've felt so incredibly honoured to have had the opportunity to take this on in Steven's absence. There's been lots of new learning of me and I've got much to reflect on as a result.
I have been supported by so many of the community and I've been incredibly appreciative of this. I'd like to acknowledge the BOT. We've had to do a lot of work together over the term much of this work stretching into the evenings. Given the BOT are made up entirely of volunteers their dedication and commitment to the school is simply outstanding.
Our admin, support staff and learning support staff do an amazing job. The work they do to keep this place running is essential. They are a critical part of our team whose contribution to this community is simply phenomenal.
The teaching staff of our school are an amazing group of people. The work they do to bring learning alive is astonishing. They work really hard for this community and make a huge difference.
I'm struggling to find the words to express my gratitude for the efforts of the senior leadership team during this term. Everything and more that's been asked of them they've delivered on. They have been tremendous and unwavering in their support of me and I am so very appreciative of that.
I'm looking forward to taking a bit of a break over the next couple of weeks and I'm excited for term 4. It's a short run to the line for our 11-13s before their exams begin. We've got graduation, 4.2, planning for next year and hopefully the start of the summer weather to look forward to!
So thanks to you all and seeya next term.
Duncan Woods
Message from Niki
Kia ora whānau,
Ngā mihi nui ki a tātou katoa.

Thank you all for another massive term!
We have had fundraising, trips out, nature play, Flips 'n' Tumbles, Music Mary, Mindful Movers, senior students helping out with PE, reading and writing, the Cambridge Homes morning tea, and a COL among our usual business of teaching and learning! I'm sure you'll join me in thanking our tireless LAs for their ever-present smile, deep patience and limitless care for our tamariki, and wish them all a restful break going at a 'normal' pace!

Holidays for LAs [as well as providing an opportunity to get up a little later] mean we can focus on curriculum and organisation of new initiatives. Next term is going to look slightly different for our ākonga, as I outlined in an email I sent out last week. Please let me know if you did not get the email which explained a little of the organisation for term 4 and proposed changes to communities for 2020 and I will make you sure you get it.

COL
A huge thanks to everyone who supported our first Celebration of Learning in the city on Wednesday. I am incredibly appreciative of the openness of CLs and LAs to trying a new way to expo and celebrate the learning of our tamariki with static displays and demonstrations on screens, as well as those brave souls who performed their dances/ music/ play/ Robocup entry for our audience.
It was great to see our values of kaha, whanaungatanga, aroha, respect and trust leading up to and during the evening. There is lots of background work that goes on to organise an event such as this, and to all of the unsung heroes who tidied, cleaned, organised displays and encouraged and supported performers I am incredibly grateful and offer huge thanks.
Shout outs must go to Ethan and his crew for their tech support, Ferdi for being MC hero, stepping up when I neglected to source a presenter and all of the ākonga who performed. There was lots to celebrate, and we look forward to building upon the expo-style Celebration of Learning in the future.
Kaboom Percussion/ Toro Pikopiko Puppets
The last day of term for the Y1-6 kids was a bit of a treat with 2 fun performances. In the morning we had Western Australians Josh and Cat share their passion for percussion with us. I loved the enjoyment on the kids' faces as the pair entertained us and got us all to participate.
In the afternoon we had Jeffrey and Whaitaima perform a māori rock art puppet show called Te Rereka, The Flight.
Everyone had a great time, and it gives LAs a great deal of pleasure to offer such opportunities to our tamariki.
Have a great break with your lovely children. We're looking forward to seeing how much they have grown when we see them again in two weeks!
Niki Stephenson – Deputy Director
Message from Ian
PINS
It's nearly PINS time!
Last term we had approximately 60 workshops and over three quarters of those were offered by students and parents!
Term 4 Pins is starting on Wednesday the 6th of November (Week 4) which makes it a five week programme, we'd love to have you involved! There is a slight change with the workshops running from 12.30pm -2.30pm.
PINS only works as well as it did last time because of your dedication and involvement and it's a superb opportunity to really live out our Core Values and the Special Character.
This link will take you to all the information you need to find out about our PINs programme and how to offer a workshop.
Reflections
Sometimes I think we get caught up in the negatives, I know I can have a tendency to do this. We see the things we need to work on, or spot things that could be better and get frustrated that things aren't happening fast enough or not as we wish. We see all of the problems and think nothing is happening or that it should be better than this.
I had a great reminder recently from a friend of mine who came for a tour, he works in the Mental Health sector, he visits schools and businesses across the country and gets to see what's going on as part of his role.
He was blown away by what he saw at our school. He said that you can always feel when a place is healthy, safe and inspiring. He reckons he goes into plenty of places that don't feel like our school. He was so impressed by the feel of Ao Tawhiti and shocked that we had only been up and running for less than 2 terms.
I also had the same experience with a group of 50 people from the MoE and local Principals a couple of weeks ago. They were extremely complimentary of the learning and engagement they were witnessing and impressed with the way the building was being used by the community.
It's great to hear those outside perspectives and remind us of the things that we take for granted or don't truly appreciate. When you sit in something every day you can overlook those amazing things and focus on the work ons.
Ao Tawhiti isn't perfect, it never will be, but I think we're all doing a fantastic job of getting us as close to it as possible. Thanks to all of the students, parents and staff who make this an incredible place. Enjoy the break over the next 2 weeks.
Ian Hayes – Deputy Director
Message from Kay
Albany Senior High School Visit:
Recently I took 4 Community Leaders to Auckland to have a look at Albany Senior High School's Impact Project Gold Expo night. We have worked together with ASHS a few times and we have some similar philosophies.
ASHS is a fairly new school It has only been in operation for 10 years and is only for Years 11-13. They believe in strong relationships and personalising learning like we do. Of course every school is different and we have many different approaches but to have the opportunity to see how others do it and find the little bits of gold that we can use is always a privilege.
ASHS offers students 5 classes a week and then a whole day of project based learning which they call Impact Projects. This is where I got my inspiration from to create Ao Tawhiti Projects in the years 7-10. Some of the projects students have created have resulted in employment for them and future business prospects. The students who do well at these projects can also be highly desired by Universities.

I am really excited to see if our visit generates any new ideas for Ao Tawhiti next year.

Ormiston Junior College Visit:
After our visit to ASHS we checked out Ormiston Junior College. OJC is only for years 7-10 so it is very interesting to see how they manage the timetable and courses offered. For example they offer no NCEA credits and have a focus on project based learning as well as literacy and numeracy. No specialised subjects in isolation other than literacy and numeracy. Once again I am interested in what we can take from them and how we can add to our students experience.
Kay Hayes – Deputy Director
Schoolwide Notices
Item Swap
Tayla, Jack and I are running an ongoing Item swap for our level three business assessment, this will be run on level 2 outside the science lab and kitchen. You can swap any items, find new treasures! Help reduce waste! Why swap instead of buying new? You can find unique items… for free and save the planet at the same time.It will be up and running from Monday 23rd September until the end of the school year. (The last week of term 3 till The last week of term 4) If you have any unwanted items, feel free to drop them off to Tayla and I at any time or put them on the shelf next to the kitchen. Feel free to take what you like from the shelves. Please consider dropping some coins in our donation box if doing so. This money will go towards our charity, "Project jonah" You can find more information on them at www.projectjonah.org.nz
Major Production
Check out this link for all the images of the major production!
ELECTRIC VEHICLE DAY
During our term 3.1 Philosophy class, we examined the philosophy of the environment. As a result, we decided to run an educational EV day at school. The kind folks at EV City helped us out with the day by supplying catering and cars.

During the day, students were given the opportunity to see the inside workings of an electric car. And in the evening, we held presentations by EV experts for interested parents–many of whom enjoyed rides in a TESLA Model S. The cars on display included Nissan Leaf, BMW i3, and Tesla Model S.

There are currently 16,000 EVs on New Zealand roads, and sales are growing annually. Four members of Ao Tawhiti staff own electric vehicles.
Brent Silby – Learning Advisor in Philosophy (and EV owner)
Science News
Hi everyone,

If you go to this link, you'll find a recap and photos from our three-day senior science trip to Dunedin that wrapped up last night.
There are a few UC Connect free public lectures that may be of interest to students or other people in our school community:
"Artemis: The Future of Deep Space Exploration" – This event is sold out, but I obtained a heap of tickets ages ago, and I have seven remaining for anyone to claim. Find me/respond by email if you want me to send you a ticket or two. Come hear from a NASA engineer about how we will establish a sustainable human presence on the Moon with the Artemis space program, the sequel to Apollo which took us to the moon for the first time 50 years ago.
"Why on Earth would you drill into a magma chamber?" – We have been to the moon, to the deepest oceans, but we have never ventured into a magma chamber. In this upcoming UC Connect public lecture, an award-winning educator and volcanologist, Associate Professor Ben Kennedy, will encourage the audience to explore with him the different paths magma can take to the surface and the consequences.
"Essential Elements – Where would we be without the Periodic Table?" – The year 2019 marks the 150th anniversary of the Periodic Table of Chemical Elements, declared by the United Nations to raise awareness of its beauty and significance. The periodic table is known around the world to scientists and non-scientists. But how did we get here? The lecture will also look at some of the greatest achievements that have arisen from our understanding of the periodic table, from medicine to materials to our understanding of space.
Canoe Polo
This term 10 students joined the PINs group learning the basics of kayaking and canoe polo at Roto Kohatu. Next term there will be an option for a limited number of students in year 6 and above to travel to the lake each week on Wednesday afternoons learn more about kayaking and the sport of canoe polo. There is also an opportunity to join a mixed school team to compete in the inter-school league (Wednesdays, 3:30 – 5pm). Students do not need any specialist gear or previous experience (there will be a small cost to cover gear hire)
Other Notices
Christ Church Cathedral Reinstatement
The Christ Church Cathedral Reinstatement Project is putting on some primary age events as part of the Beca 2019 Christchurch Heritage Festival.
We're having three sessions (max 2 hours) at Tūranga doing some crafting, colouring and making cardboard Rose Windows (the famous window of the Cathedral) and the children (and caregivers) will be able to see some of the recovered items and stained glass from the Cathedral.
You can find out more on our website: reinstate.org.nz
Or Facebook page: Reinstating Christ Church Cathedral New Zealand. Here is the link: Facebook page
We've also made a video to help promote the activities, which you can find on our website (and Facebook). Here's the long version of that web link: https://reinstate.org.nz/news/crafty-fun-for-kids-heritage-festival-rose-window-event/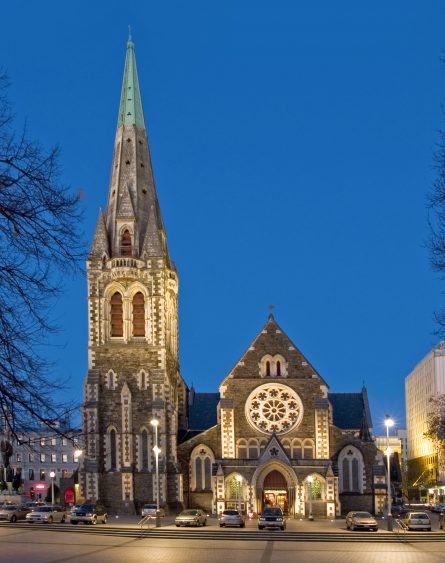 Biketober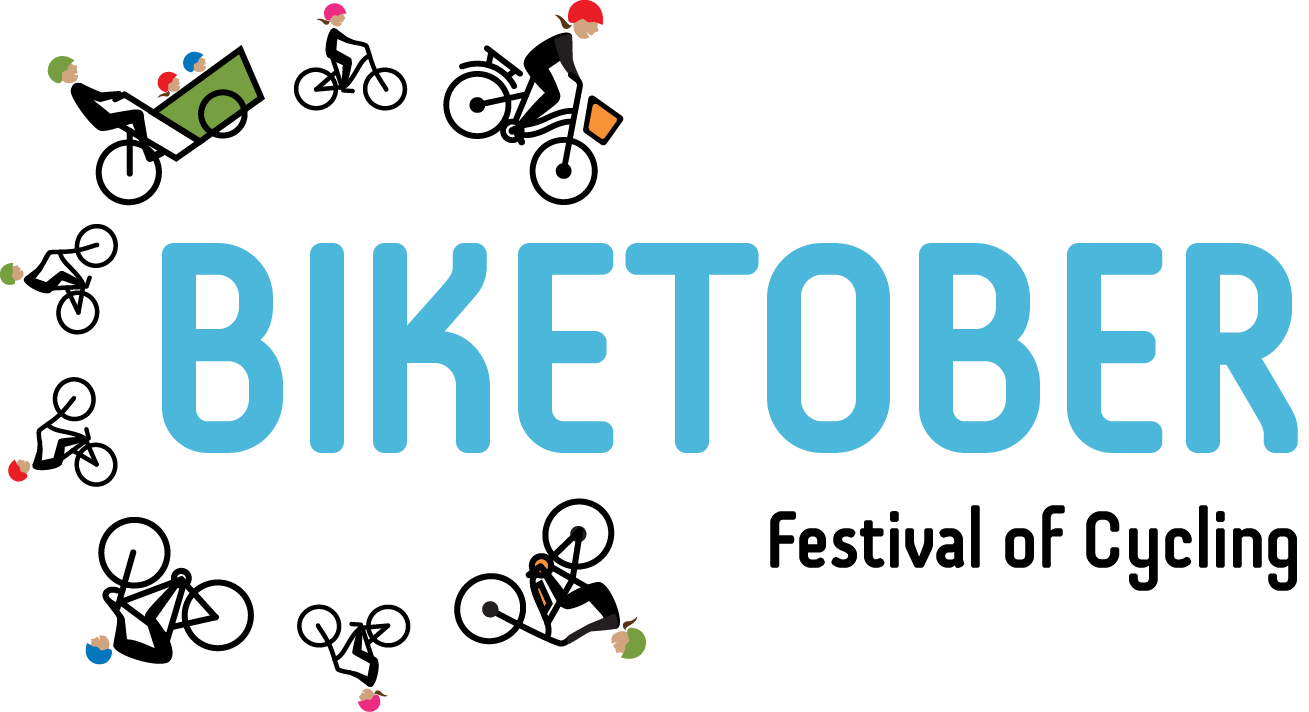 Biketober is rolling into town this October. Biketober celebrates all things bike and it it for anyone who can ride a bike. The month is full of guided and self-guided rides, social activities, workshops and more. It's all about having fun on a bike. Visit the website for over 50 events. https://biketoberchch.nz/

Check out our headline event The Rainbow Rave on October 5th. Ride to your rhythm, dance to your beat! Kick off Biketober with this light-hearted cruise around the night-time city. Decorating your bike (and yourself) uniquely is encouraged. There's even two sessions to get your bike looking great for the Rave: Pimp My Ride and Bling My Bike! https://biketoberchch.nz/event/rainbow-rave-grand-opening-event/

The Biketober Passport is another fun-filled way for you to explore Christchurch on a bike! The Biketober Passport is a self-guided cycling event that you can do anytime during October 1st until October 25th. The Passport is an online map of Christchurch showing dozens of Passport Destinations – some are offering discounts or special deals to those arriving by bike during October. How many Destinations can you collect during Biketober? https://biketoberchch.nz/mypassport/
Summer Football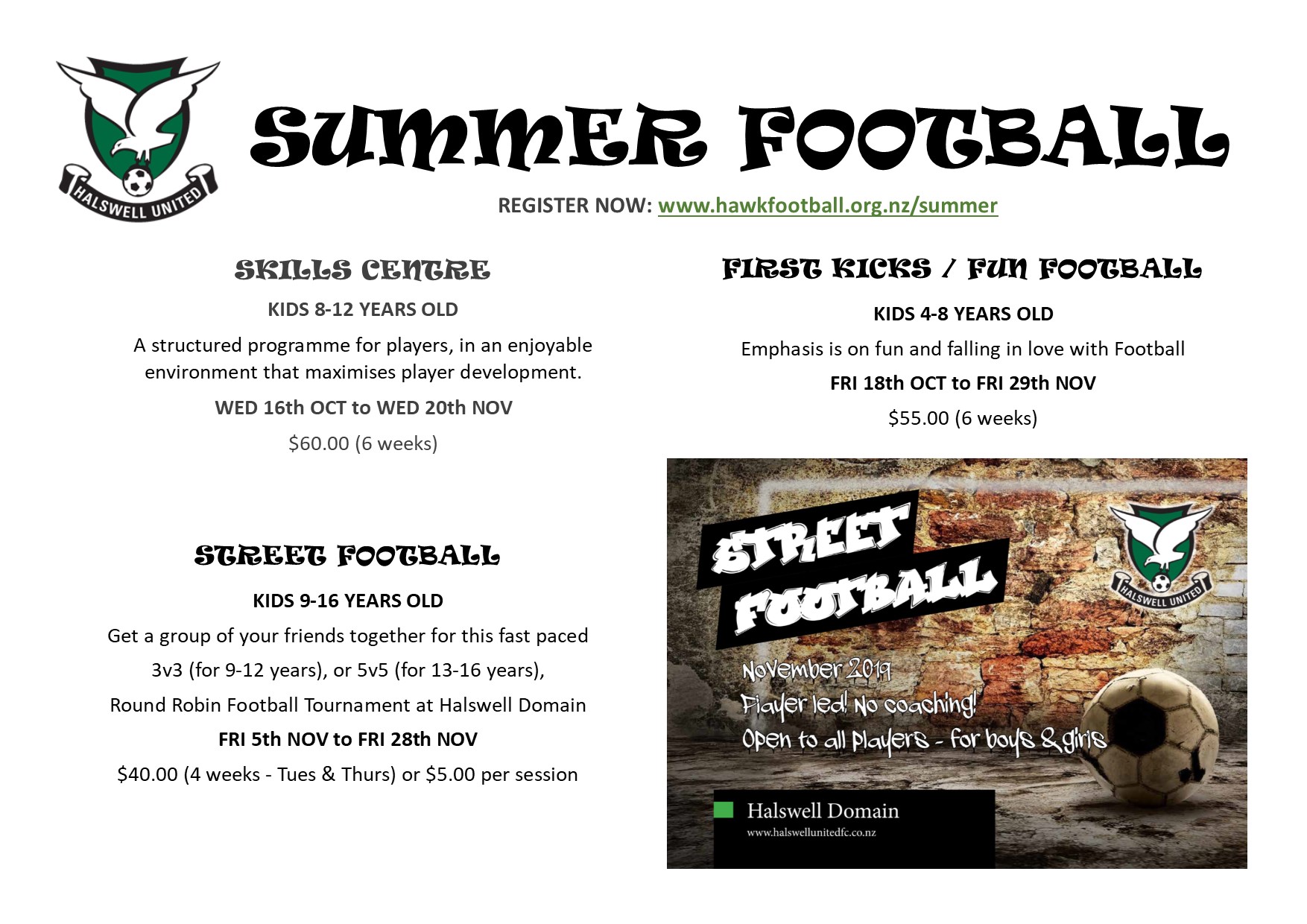 Breakers – Basketball
Breakers and BK Competition:
CALLING ALL SCHOOL CLASSES AND SPORTS TEAMS!
Who's up to win an exclusive meet and greet with the Breakers before their 14th February game while enjoying FREE BURGER KING!
Vote for your school class/sports team now and share it around – class/team with the most votes WINS!
To find out more and vote: https://canterburyrams.basketball/breakers/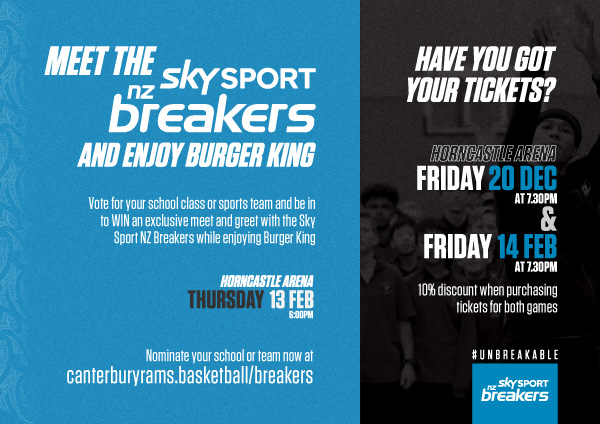 Creative Junk
OCTOBER School Holiday Workshops
On TUESDAY 1st October we are hosting a "Pimp Your Bike for the Biketober Christchurch Rainbow Rave' workshop – SPECIAL fee only $5!
Our regular workshops sessions include a variety of creative making activities.
We have TWO workshop sessions (Thursday mornings October 3rd or 10th ) to Make Your Own Clock and Space Rockets making workshop on Thursday October 3rd (afternoon session)
Week One: Wednesday, Thursday, Friday (2nd, 3rd, 4th October)
Week Two: Tuesday, Wednesday, Thursday, Friday (8th, 9th, 10th October)
WORKSHOP times 10am – 12noon OR 1.30pm -3pm
Cost: member $10.00 per child per workshop
Non members $15.00 per child per workshop
BOOK now ph: 379 4040 or email info@creativejunk.org.nz
Have a go! – Canoe Polo
Free (pay only cost of pool entry) have-a-go canoe polo sessions at Jellie Park this holiday:Monday 7th October 11 – 12:30 or 12:30 – 2pm.