Upcoming Events
Term 4 Week 2 (Monday 19 October – Friday 23 October)
Monday 19 October: 5.30pm BOT Meeting, Unlimited Campus
Monday 19 October: Mandarin, Discovery Campus
Tuesday 20 October: 9-11am Mindfulness, Discovery Campus
Tuesday 20 October: Music with Mary, Discovery Campus
Tuesday 20 October: Careers Day at Canterbury University, Y9-10 students
Wednesday 21 October: Discovery Campus Coffee Morning 9am, Shared Space
Thursday 22 October: Unlimited Campus Coffee Morning 8.45am, Steven's Office
Friday 23 October: Pink for a Day
Term 4 Week 3 (Monday 26 October – Friday 30 October)
Monday 26 October: SCHOOL CLOSED – Labour Day
Tuesday 27 October: 9-11am Mindfulness, Discovery Campus
Tuesday 27 October: 11am-12pm HPP, Discovery Campus
Tuesday 27 October: Music with Mary, Discovery Campus
Wednesday 28 October: Discovery Campus Coffee Morning 9am, Shared Space
Thursday 29 October: Unlimited Campus Coffee Morning 8.45am, Steven's Office
Thursday 29 October: Discovery Campus Cross Country
Message from the BOT
It's charter consultation time again.  Several of you have already completed this survey at the IGNite event. If you haven't yet contributed and would like to, we would encourage you to fill out the survey online at the link below.  Please note that the survey will go live on Sunday evening.
Visit https://www.surveymonkey.com/r/LSBXYMZ to complete the survey from Sunday evening.
Thanks
The BOT
Message from Steven
Welcome back from the holidays.  I'm sure you've all had an amazing, relaxing and enjoyable break.  Term 4 is the term when it all comes together for our students.  The culmination of their year's plan that started way back in their first IEM this year (sometimes even earlier).  For our NCEA level students, you'll be hard at work finishing off your internals and getting prepared for your external examinations.  Our non NCEA students will continue to follow their plan and keep shaping their learning programmes to best meet their passions, interests and needs.  Whatever your plan is I know that all of the parents and Learning Advisors will continue to work closely with you on achieving the goals you have set yourself.
It's been great to see Florian, Kaye and Beks slot straight back into life at Ao Tawhiti Unlimited Discovery.  I've really enjoyed watching the students and learning advisors working together on making sure that Term 4 is as successful as possible.
Today I spoke with the Y10 students at the Unlimited Campus.  It's not often that we get a year group together.  I loved listening to the students coming in and saying, "Are you a Y10?  I had no idea.".  It was a great example of our philosophy in action – students working in diverse and flexible ways to achieve their learning pathway.  I was eager to hear from the Y10s about where they believe they could best work next year – as part of a Y11-13 or Y7-11 community.  The students that did voice opinions on the matter made excellent arguments and asked really important questions about how they will be best supported.  I'm really looking forward to having similar conversations with the rest of our students over the next couple of weeks.
I've also enjoyed checking in on the several brave students who have chosen to undertake the ASPIRE programme with Duncan this term.  It was inspiring and terrifying all rolled into one, watching them set personal fitness goals and try to meet or exceed them this week.  The learning the students are undertaking is more than just about fitness.  It was interesting to hear one of them say that this is the most work they've ever done at school ever.  I'm sure Duncan will fill you in on their progress next week
Message from Ian
Welcome back to the final term of 2015…it seems crazy to think we only have 9 weeks of school left for the year.
It's been a pretty busy week on the Discovery Campus. There was a real buzz around the place on Monday as the kids arrived full of energy and stories…great to see!
A couple of newsletters ago I promised that I'd make a tutorial for parents to be able to log into the new LMS and then show them how to create a post in there that could be used as evidence of anything that the kids have on the go, but specifically of Off Site learning experiences. Here it is…https://youtu.be/kCtnXvDT5b0
All of the homebases started the first week of the Mindfulness programme this week with the facilitators from Mindful Aotearoa. The feedback I've received from the children, parents and adults I spoke to has been really positive. There was a real sense of calm around the place on Monday after morning tea and many of the Learning Advisors talked about how focussed the children were for the rest of the day. I'm really looking forward to seeing how the rest of the term unfolds with this. On a similar note one of our parents posted on Facebook a link to children's sleep meditation which I've been using with my kids at home, it's in line with the Mindfulness concept and they are really enjoying it….https://m.youtube.com/watch?v=vlv6Y1tq1sQ
A massive thanks to the fantastic group of parents who worked hard in the holidays to piece together our first MakerSpace. Lots of resource finding, planning and construction has gone into this really cool space for the kids to be able to use. Thanks to Tali for initiating the project and coordinating it through to the finished space…It's a great example of parent led initiatives that have a huge impact on children's learning.
https://www.facebook.com/groups/746730325433413/?ref=bookmarks
Definition…A makerspace is not solely a science lab, woodshop, computer lab or art room, but it may contain elements found in all of these familiar spaces. Therefore, it must be designed to accommodate a wide range of activities, tools and materials. Diversity and cross-pollination of activities are critical to the design, making and exploration process, and they are what set makerspaces and STEAM labs apart from single-use spaces. A possible range of activities might include:
Cardboard construction
Prototyping
Woodworking
Electronics
Robotics
Digital fabrication
Building bicycles and kinetic machines
Textiles and sewing
The Junior Community had a great day yesterday! They currently have a focus on Healthy living and spent the day being physically active together, building strong relationships through Buddy reading, eating an amazingly healthy shared banquet. There was real sense of community and fun happening across the whole day and it was fantastic to hear some kids saying that it was their best day of the year so far. I know Wednesday's are planned as Community days across the rest of the term so it's going to be fantastic to see what else they all get up to.
Today I wandered out of my office to see some of the kids in the Year 4-6 Community attempting the formidable Beep Test, something I dreaded myself. For those of you who don't know what it is, it's a physical fitness test. The participants need to run across a 20 metre distance and pace there turn to do the next 20 meters on the "Beep". The complication is that the beeps get faster and faster as the test goes on, so the test gets harder and harder to stay involved in. Participants drop off when they've had enough. It was great to see the effort and challenge that many of the kids were attempting. Well done to everyone who got out there and gave it a go!
Ok, have a great weekend. I've got paving and painting to look forward to!
Ian Hayes – Deputy Director
Notices
Careers Day at Canterbury University
All year 9/10 students with a keen interest in science and especially Agriculture are encouraged to join the Biology LA Brent in a trip to UC from 12.30 to 3pm on Tuesday the 20th.  Please indicate you desire to go by Monday through visiting P4 or telling Brent directly.  There will be lots of interactive experiences relating to Dairy and Beef, Horticulture, Forestry, Aqua culture, Animal husbandry, Genetics and Plant Breeding.  It may not be your planned future but it is good to see what jobs are out there in primary food production in New Zealand if you like science (especially Biology).
Brent Barrett – Learning Advisor
Y1-3 Community Update
The Junior Community have had a great start to the term. Yesterday we had a Community day where we worked together across all the Junior Hombases. We started with some Buddy Reading. Children were invited to read one of their Browsing Box books to someone else in the Community. This was very nice to watch and lots of positive examples of children using our Core Values of Aroha and Respect.
Later in the day we had a shared lunch. We asked that the food be healthy food as we have a focus on Health this term. The spread was amazing and the colour on the table really stood out to me. Several people also commented on how calm the children were when choosing food and sitting and eating. Many children sat with their friends and adults for 20 minutes or more. Lots of adults joined us too which was also really nice.
We ended the day with about an hour of fun physical activities. The LA's all ran a fun games or activity which the children rotated around. These included water relays, skipping and water fun. At the end of the day we reflected in Homebase on how much fun being active and healthy can be. A great day.
I have offered to my Homebase and I am sure other LA's will too, to support children to run some of these fun activities (perhaps not including water) at Morning Tea and lunch. If any parents thought they could also support this that would be great.  I think it would be great to encourage our children to have fun being active at Morning Tea and Lunch.
Kay Hayes – Community Leader
SETI Seminar
On October 13, I attended A Seminar at UC about SETI, the search for extraterrestrial intelligence. Led by the chief of SETI, a very famous man known as Seth Shostak.
One interesting thing I discussed with him, was the possibility of aliens. Now, I don't believe in aliens living amongst us, or abduction or things like that.  But I do believe aliens exist, In our galaxy alone there is 10 to the power of 22 planets that can contain life. Now, I do not believe in humanoid aliens, there is no reason for them to look like us. They could be blobs that roll for locomotion,  or squares, or they could look like pigs. Now, I'm sure you have heard of the water on Mars. The closet patch to the Curiosity rover is 22.3 km away from it, up a hill called MT Meik.
Two things can happen if we send the rover to collect samples: We look at them and there is nothing in it – good going M8. Or we do, and there is some little bugs in there, BOOM. First stages of our next door neighbours. Soon, they will evolve, and so will Mars, and in 24 Million years, we have met some terrible fate (probably weapon based). And a little man forms on the new "Earth" in our solar system, Mars. But, we left something behind. By 2030 we will have developed a sentient supercomputer AI. An ubersmart "Entity", that does not need the computer that created it to survive. So, we will have a super smart, calculator soul. swishing around the universe. And one day, in a galaxy far far away, a planet receives a signal, they are stunned by such a radio signal. The strongest one that race has ever seen. The sender: the last remnant of the human race, our supersmart sentient computer energy.  The aliens it contacts, build a massive sentient computer of their own, and use it to send signals to the message they first got. To conclude, the first alien race we will ever contact, will not be E.T, Not The guys from Mars attacks. Not even our little mars bugs. but a forever wandering computer intelligence. left behind by a long forgotten race. A supercomputer soul, if you will. And, Mr Shostak, confirms it. This is the most likley outcome. As an engineer, I hope to develop A system to contact this computer. Enclosed will be a picture of me with MR Shostak.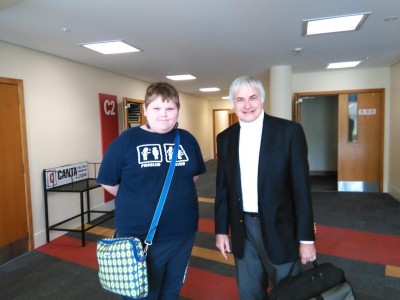 Lucas Keen – Student
Conservation Week 2015
Conservation week is 1st to 8th November. DoC are running several events in Canterbury, plus there is a competition for children aged 3 – 13 that students are encouraged to take part in.
Matt Parkes – Community Leader
Evolocity Electric Vehicle Competition 2015
During the break several of our students were involved in the TEDx event in central christchurch to help promote the use of electric vehicles and also to promote the upcoming Evolocity electric vehicle challenge.
The Evolocity challenge? To build an electric vehicle using a supplied kit of electric bicycle components that will out-perform other entrants in the performance, innovation & show categories. High school teams from all round the south island will be taking part and it's promising to be an exciting event to be a part of.
This year Ao Tawhiti has two teams entering the competition: One team comprised of Monty McHaffie, Macgregor (Diggs) Matthews and new comer to the team Ethan Inwood; and another team – Team Zero Squared (pictured with their vehicle – minus Waitaha) comprised of Josh Reid; Ryan Dungey; Liam Gibson and Waitaha Tipene.The Evolocity Raceday Event is happening on November 28th at Ruapuna Raceway, it would be awesome to have members from the Ao Tawhiti community along to support our teams.  To find out more check out the event webpage at http://evolocity.co.nz/events/  or talk to Jared.
Jared Gallagher – Learning Advisor
Learning Support – Special Assessment Conditions – Change of Application Date to year before assessments
It is particularly important that you let us know of any diagnosed learning problems such as Dyspraxia, Dyslexia or other Specific Learning Difficulties and any diagnosed behavioural difficulties such as ADHD or Aspergers. We can then put strategies in place to make your son or daughter's school experience as positive as possible. This is particularly important in preparation for NCEA examinations as students with diagnosed learning disabilities may be entitled to Special Assessment conditions such as reader/writer assistance, computer use or extra time. However, normally students need to be tested to qualify for this assistance and this process takes some time. NZQA have bought forward the date by which Special Assessment Conditions must be applied for. Special Assessment Conditions must be now be applied for in term 4 of the year before they will be doing any NCEA assessments. For a student starting assessments in Year 11, applications for SACs need to made in term 4 of Year 10. NZQA has advised that they will not accept any applications late applications except for injury or change of schools. Each application does involves a considerable amount of time so reasonable notice is appreciated.
If your son or daughter is new to the school or they have had an educational assessment within the last year and you haven't yet contacted me, I would appreciate it if you could make contact as soon as possible on  paula.green@aotawhiti.school.nz. Alternatively if you have any concerns and think that special assessment conditions may be appropriate for your son or daughter please contact me.
Paula Green – SENCO
7-9 Community Update
Firstly a huge thank you to parents that have come in to school for student IEMs this week. It has been great to be able to share student progress and successes from term 3 and also to plan ahead to make the most of some of the exciting opportunities that will be available in term 4. If you have not yet attended an IEM this term, then please contact your child's HBLA to arrange a time to meet.
Last term Fiona started an 'Off-site Adventure' workshop on Tuesdays from 10:30 to 12. Students visit a new destination each week, only finding out where they are going once they get there! The workshop has been hugely successful, to the extent that we now have more students that want to go than we can transport. We have a parent that has volunteered to drive next week, but still need someone to drive for week three (28/10). We have three students that will be very grateful if you can assist! Please contact 
fiona.harman@aotawhiti.school.nz
 or 
matt.parkes@aotawhiti.school.nz
 if you can help!
Health and well-being is a major focus for term 4. As stated last term, we will be providing a Mindfulness course for all of our Y7+8s on Monday mornings, we will also be providing sessions on Sexuality Education for our Y9 students during the same time-slot. There are also 2 small group workshops running on Wednesday afternoons – Wise Up and Travellers, aimed at helping students to deal with difficult situations.
The Canterbury Intermediate (Y7+8) Athletics championships are held in term 4. You may not be aware, but Kelsey (our school sports-coordinator) has represented New Zealand in athletics, and she has agreed to help coach some of our aspiring athletes to prepare them for competition. Any students interested should let their HBLA know on Monday morning.
Hopefully many of you will have already seen Ayiana Lo-Fo-Wong in the
Press Online
 earlier this week. It is great to see recognition of the huge effort and commitment made by our students that also attend ballet school.
Finally a reminder that in term 4 it is important to be sun-smart – sun hats/ sunblock are not compulsory, but are highly recommended!
Students created their own egg recipes in food and nutrition:
Matt Parkes – Community Leader
Discovery Campus Cross Country
We will be holding an adidas School Fun-Run as a major fundraising event this year as our Cross Country at Discovery Campus this year. The event will be held on the afternoon of Thursday 29th of October around the Discovery Campus so that it is spectator friendly.
The School Fun-Run is a healthy, fun and active fundraiser that ensures we send the right message to our students about getting active, having fun and maintaining a healthy lifestyle. The main focus of this event is on participation. Family support is most appreciated as we encourage all students to get involved.
All students have received a Sponsorship Form to help collect sponsorship on behalf of the school. The funds raised will be used to for our camps.
We ask all parents to read the Sponsorship Form and sign the front page to grant permission for their child to fundraise and participate in this event. Students wanting tips on how to train for our event can do so by logging onto schoolfunrun.co.nz
Finally, we would like to welcome parents and family members to attend the School Fun-Run event day at the school on the afternoon Thursday 29th October to help cheer on the students.
If you would like to volunteer and help out on the day please contact Dean Crawford at dean.c@discovery1.school.nz
The school's now signed up for online fundraising; the easiest, safest & most effective way to help the school achieve our fundraising target… so make sure you jump on board! Online fundraising should boost our funds raised by around 41%, which will help your child hit their fundraising goal… all while helping the school!
To sign up, go to www.schoolfunrun.co.nz, click on 'Students & Parents' and follow the prompts.
Thank you, good luck and happy fundraising!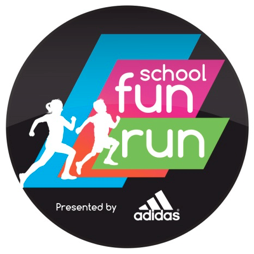 Dean Crawford – Learning Advisor
Wai-Ora Trust Community Schools Pellet Garden
Wai-ora Trust Community Gardens is a Charitable Trust based near the airport, about a 10 min drive from the Unlimited campus, actively involved in supporting the community since 1981.
The Trust is looking for interested school groups to 'adopt' a pellet garden for the summer with the aim of "connecting children and local schools to food and the earth in a sustainable way".  I have been a volunteer at the gardens since January and would love to support a group of interested students (and/or adults) in this great opportunity to be part of something bigger than ourselves.
What Wai-ora will provide
A pellet garden filled with soil
Seedlings and seeds
Advice, mentoring and support (Rachel Vogan – Garden Guru – is the trust's gardening mentor)
Tools
Compost
Water
End of season Celebratory shared lunch at Wai-ora Gardens
'Garden Angel' support during Dec / Jan holidays to look after gardens (watering etc)
What is expected of us
Traveling to Wai-Ora Gardens every Wednesday from 10am to lunch time, and tending our garden.  (I can take 6 students in my car.  If more are interested, we would need extra adult/transport support)
$10 per student to go towards the $100 contribution
Creative energy – we can decorate our gardens with scarecrows, mosaics, paint, bug hotels, have a themed garden,  anything we like really
Possible learning outcomes
Seed germination
Vegetable growing
Recycling
Composting
Growing food
Cooking food
Healthy & nutrition
Connecting with the earth
Sustainability
Physical activity
Collaboration/teamwork
Design
This workshop would run in 4.2.  It's a great time to be in the garden J Please contact me on karen@zealandia.co.nz if you are interested in being part of this workshop.
Many thanks
Karen Wylaars – Parent
Potential trip to see penguins
I am working with the Council / Forest and Bird to try and organise a trip to visit the Little Blue Penguin colony out by Taylors Mistake.
Trip would involve:
45 min walk from carpark to the colony – with a relatively steep and rocky descent down to the colony.
Chat from Ranger about the penguins, predator control and how the colony is looked after.
Seeing penguins (chicks I think – at the moment the adults are hatching eggs so we have to wait for chicks to hatch).  They would open a box or two for us to see.
The adventure would either be on Monday 9th or Wednesday 11th November – this is the week between the two school camps.  Time and exact date tbc.
Please could you email me (Clare.marshall@xtra.co.nz)  if your child is interested in this.  Also, please let me know if you can accompany them and how many children you are able to transport.   We will need a high ratio of adults for this trip to go ahead as it's slightly more involved than a normal day in the park and unfortunately it will not be suitable for pre-schoolers (sorry).  Once I have an idea of numbers and available adults I can then confirm back to the rangers that we're good to go ahead.
Cheers
Clare  (Pippa's mum) Clare.marshall@xtra.co.nz
Level 3s exam relief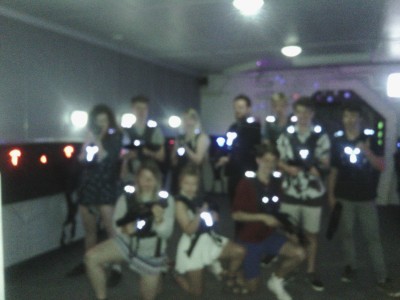 Emma Barrett – Community Leader
2016 University courses in Philosophy for Ao Tawhiti Students
As you know, we teach some university level courses in Philosophy right here at Ao Tawhiti Unlimited. Students who successfully complete these courses gain points towards their degree, so it's a great head start for students who want to go to university. And, best of all, it's paid for through STAR funding.
If you're interested in one of the university Philosophy courses for next year, please see Brent S. or Kirsty M. as soon as you can. If we can get the paperwork sorted this year, things will get off to a smoother start next year.
Courses on offer:
Phil 139 – Ethics, Politics, Justice
Phil 132 – God, Mind, Freedom
Phil 110 – Science: Good, Bad, Bogus
No prior experience in Philosophy is needed. All you need is a "sense of wonder".
Brent Silby – Learning Advisor