In this newsletter
Enjoy the last newsletter of Term 3.  Have a great holiday.
Upcoming Events
School Holidays [School Closed]: Saturday 29 September – Sunday 14 October 2018
Term 4, Week 1: Starting Monday 15 October 2018
Monday 15 October: Term 4 Begins, Discovery Campus
Monday 15 October: Term 4.1 Begins, Unlimited Campus
Wednesday 17 October, 8.30am: Breakfast Club, Kitchen, Unlimited Campus
Wednesday 17 October: Sport's Exchange – Steiner School, Unlimited Campus
Term 4, Week 2: Starting Monday 22 October 2018
Monday 22 October: Labour Day [School Closed]
Wednesday 24 October, 8.30am: Breakfast Club, Kitchen, Unlimited Campus
Friday 26 October, 4.30pm-6.30pm: Whānau hui, Unlimited Campus, P13
Sunday 30 September: Newsletter published
Messages
Message from Steven
1 to 1s
1:1s are a fundamental part of how students are central in directing their own learning.  At the Unlimited Campus, all students have a 15 minute meeting each week where they can discuss their learning. This conversation may seem like a very small part of a learner's week. It may seem insignificant when compared to a student's classes or their NCEA qualification.  At Ao Tawhiti Unlimited Discovery however it's a vital part of what makes us different.  We value all parts of a student's learning and use this small discussion as a way to build a meaningful learning relationship between the student and their learning advisor.
It's always troubled me that I've not been able to staf 1:1s at the Discovery Campus.  To me it feels that regardless of how the Ministry of Education staffs a school through expected ratios, I should have been able to find a way to make this happen for all of our students by now.  Well, from next year I'm pretty sure that I can bring 1:1s to all of our students.  Over the next term I'll be working with the Discovery Campus staff to make sure that they are prepared for implementing 1:1s with our Y1-6 students.  I'm unsure exactly how this will look, but I'm really excited about the possibilities that these meeting can bring.
Property update
Check out Kay's update below to see some photos and a short video from the unveiling of the hoarding at our CBD site.
IEMs
A huge thank you to all of the families who participated in the IEMs this last couple of days.  Like the 1:1s, IEMs allow us to deliver on our promise to deliver educational outcomes that reflect our special character.  These meetings are a vital component in establishing an individual education plan for each student.  If you were unable to make it, can you please make a point of connecting with your child's HBLA and organising one asap.  This is a central process that allows us to live our special character, through simply engaging with your child's learning plan.
SDL
Another amazing component of our programme is the ability for our students to learn through developing their own student directed learning programme.  Many of our students undertake learning in this way every day.  It requires a clear plan, a clear commitment to managing your own time, a strong ability to work to intrinsic deadlines and the ability to reflect on what you've done, what needs to change and what you need to do next.  I would like to encourage all families to talk with their child about what parts of their learning they could look to lead themselves in the coming  days/weeks/months.  I would also encourage you to work with your child on what skills they might need to develop to achieve the outcomes they desire.  All of the students that I interview tell me of the things they are passionate about and the parts of their programme they wish to control.  To be successful in your SDL, you also need to consider the challenges you may face along the way, and have planned some possible ways to resolve them.  Learning is a collaborative process so plan to get regular support from an expert or a mentor (a teacher or a LA for example)
Steven Mustor – Director
Message from Niki
Kia ora ki ngā whānau,
Ngā mihi nui ki a tatou katoa.
Thanks to everyone for another wonderful term. It is a privilege to watch the children mature and begin to do the things we know them capable of. Watching some of the HB Hawk kids present their inquiries last week was wonderful. Their confidence and competence from the last time I watched has shot up.
Observing the opportunities the kids in HB La Tour Eiffel have to work in French – handball, filming, SLW, and seeing the growth they have made is wonderful.
Spending time with the writers and mathematicians in HB Tuatara and seeing how much they know and how stoked they are at their capabilities is a sight to behold.
And the maturity of the Y6 HB Phoenix kids makes me happy/ sad to be sending them on their way soon. So proud of our kids.
Another highlight is the wonderful team I get to work with every day. It is a really supportive environment in which we work.
Finally, interacting with parents in whichever capability is another privilege. Thank you, and here's hoping you have a wonderful break with your tamariki!
I'll be in Melbourne as you're reading this, attending an innovative education conference. Hopefully I'll come back with heaps of ideas. Watch this space…
Fridays in the CBD next term
I met with Penny Tattershaw, principal of St Michael's school last week. Y1-6 will spend Fridays in their hall – at least we will meet there and use it as a base to explore the CBD in preparation for our shift back into town. Further details will follow, but please note the following dates for your diaries: 19 and 26 October, 2, 9 and 30 November and 7 Dec. Everyone will be welcome, we envisage lots of fun excursions out and will certainly appreciate your help.
Te Taura minutes from meeting on 20 September
Wellbeing; we are continuing to look after families in need. If anyone knows of a family who need help please talk confidentially to Niki, Vanessa Seath or Kerryn Bell-Searle. We can offer breakfasts and lunches, groceries and point people in the direction of services that could help.
Fruit pick up: Big thanks to Krystal and Jess for collecting this term and next. We will need someone to collect fruit from New World Wigram in 2019.
Clothes Swap: Tuesday @ Discovery campus. Many thanks to Billiejean for organising this, and for taking all of the leftovers to Haeata. Much appreciated.
Communication: Minutes will be shared with Te Taura group, truncated minutes put in newsletter. Main contacts – Vanessa (0212069881) and Kerryn (02108109713) and Niki- school mobile (0272264017)
Can call or text us etc.
Everyone involved in our school is part of this community.
Y1-13 Community events: Motukarara fireworks Sat 3 Nov, Flip Out Fri 9 Nov, put the dates in your diaries, details to follow
T4 fundraising: Gluten-free bakery, Kings seeds, bamboo toothbrushes and metal straws- look out for these opportunities to support Ao Tawhiti Unlimited Discovery. Also Calendar art (see below). Barbara is looking into applying for grants
Term 4: Fayre to get rid of extraneous resources, more info to come
Breakfast club @ Discovery, Wednesdays from week one term 4. All welcome, 8.15 onwards
Breakfast club @ Unlimited, 8.15 in the kitchen, all welcome
Calendar Art
This is a great fundraiser for our school and a great opportunity to buy personalised gifts for the whānau. Orders can be paid for by cash, Eftpos in the office, bank transfer or put on your school account. Please see your child's LA to look at the artwork your lovely children have done, and to make an order. Many thanks for supporting your children and our school!
Tamariki Book Festival
This came into my inbox this week, it is on Saturday November 24 and looks really good, thought I'd share, some of you might like to go…
http://www.tamarikibookfestival.co.nz/
Niki Stephenson – Deputy Director
Message from Duncan
IEMs
Hopefully you all got an IEM in the last 2 days of term. If not it's worth following up early next term. The IEM is critical for reflecting on learning and setting the scene for the next term.
Homebase Selection
Homebase selection for year 11 – 13 students is something that I am hoping to start at the beginning of term 4. We are getting close to sorting staffing for 2019. When this is in place I'll be at the point where I can get this underway. It will be slightly earlier than previous years, which means the 11 – 13 students will still be on site.  I'm hoping this makes the process slightly more efficient than it has been in the past as I'll more easily be able to connect with students as needed
I'll follow the same process as last year.
Students will have the option to select 5 LAs in order of preference.
Students who wish to (and are able to) stay with their existing HBLA will get that option.
Based on student selection I will then place students in HBs.
Those who have not made a selection in time will be placed.
Once this is complete I will provide a draft to a the counsellor, senco, SLT, and relevant CLs for feedback.
After that we will be able to notify students who their 2019 HBLA will be.
Graduation
Is only 5 weeks away! It will be taking place in November 2 in the Jack Mann. Graduation is fantastic evening where we get celebrate and farewell our students. for a taste of what it's like you can find video of last years graduation on the school facebook page: https://www.facebook.com/aotawhiti/videos/881436185357662/
The end of the term is upon us! Thanks for all your efforts and support this term. The winter terms can feel like they drag on and if you're anything like me a chance to have a break and refresh is definitely a welcome! I hope you enjoy your break and that you get to take some time to do the things that are important to you. I look forward to seeing everyone again next term.
Duncan Woods – Deputy Director
Schoolwide Notices
NCEA External Exams
Wrist Watches in exams
On Monday I met with our NZQA Exam Center Manager. She has informed me of a small change that all students need to be aware of. Because many wrist watches have internet capacity and/or the ability to pair with other devices, wrist watches are no longer permitted in the NCEA exams. The reason for the blanket ban is that it takes too long to check individual watches to ensure they aren't network capable. So all students must leave their watches in their bags.
Exam timetable
The exam timetable can be viewed online at: https://www.nzqa.govt.nz/ncea/ncea-exams-and-portfolios/external/national-secondary-examinations-timetable/
Please familiarize yourself with this schedule. Early next term I will distribute student admission slips, which must be brought to all exams.
Study Leave
Year 11, 12, 13 students have study leave during the exam season. No NCEA classes run at school during this time, and students should only come to school if they have an exam. Study leave commences in week 4 of term 4.
Happy studying.
Brent Silby – NZQA Principal's Nominee
1-6 News
Multilingual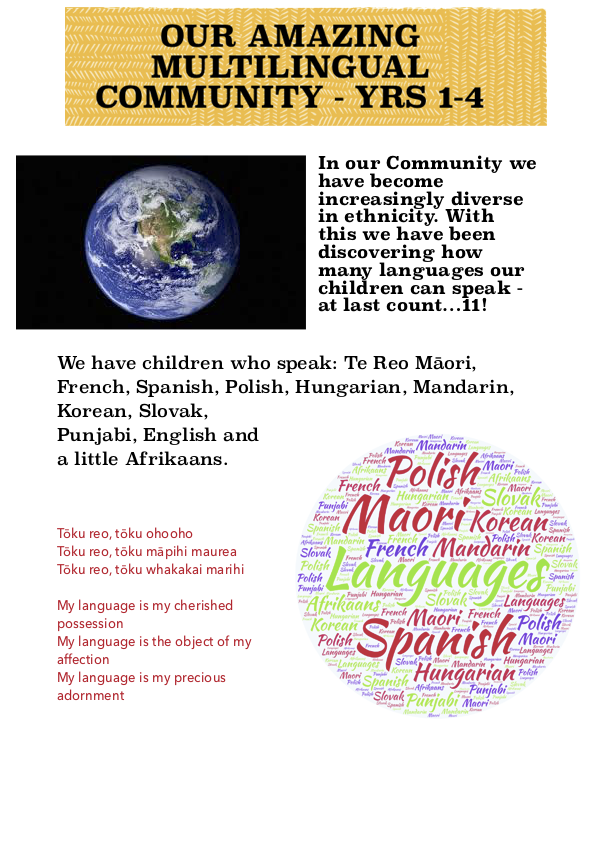 Nadine Walmisley – Community Leader
7-13 News
Dance Update
Dance Showcase 
In week 6 we had our annual Dance Showcase. This year it was nice to be in the Jack Mann and have Prosillio students come and join us. We had some outstanding performances and some amazing choreography on display. Well done to all!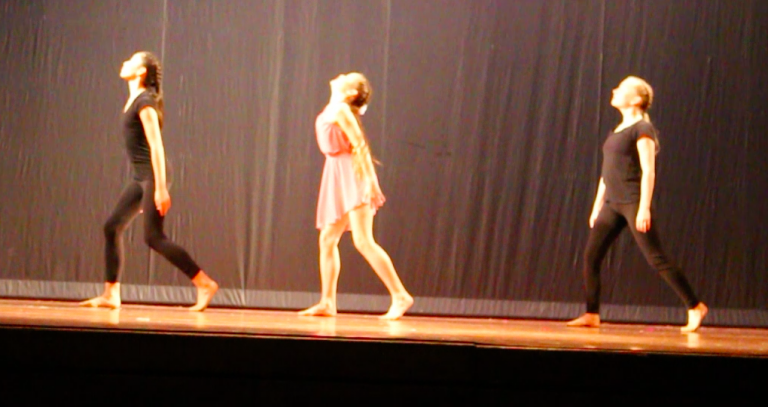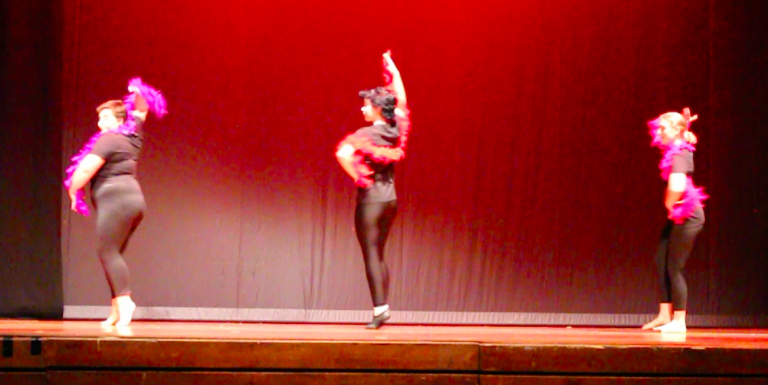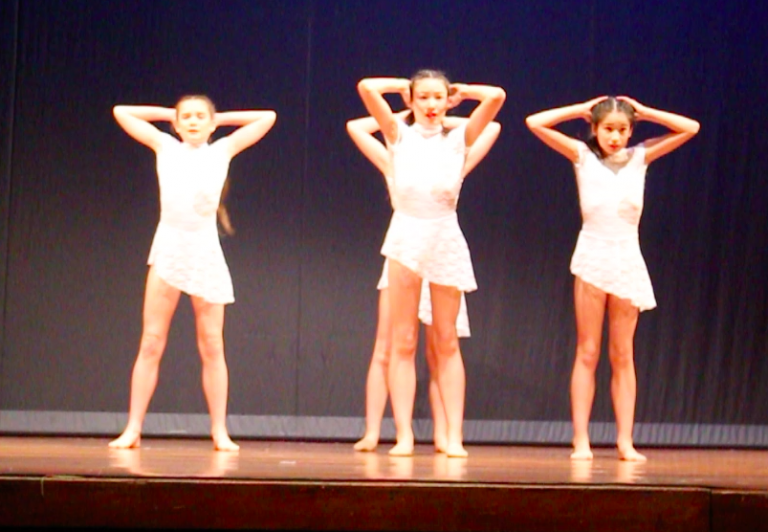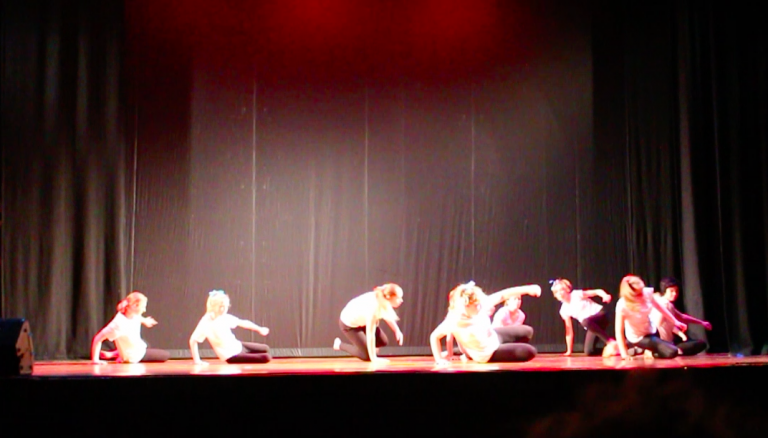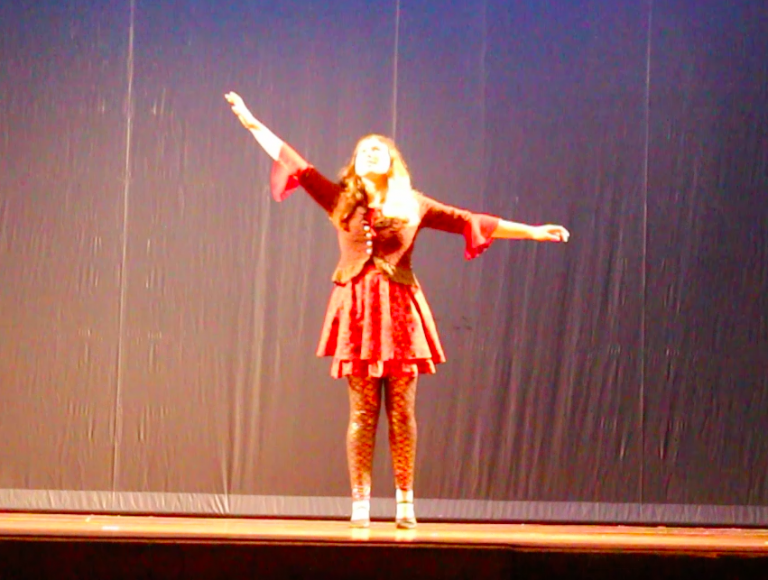 Dance NZ Made Nationals
Last weekend I took Imke and Josiah up to Palmerston North for Dance NZ Made Nationals. Both were competing the solo competition. They did soo very well and represented our school with such respect and pride. On the Sunday morning they both took part in three workshops – learning new skills and choreography. They are very much looking forward to bringing back some new knowledge to the school.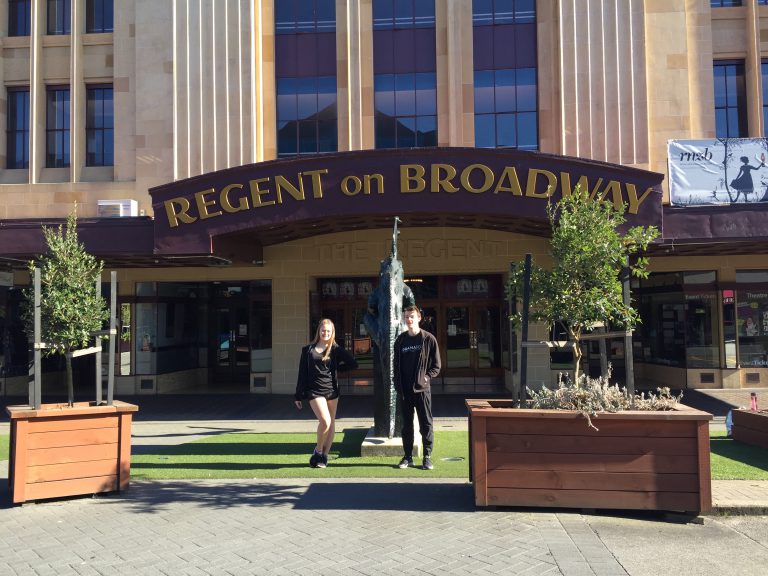 Guest tutors 
This week, as an end of term treat we had some guest tutors come in and work with our students. We had Lani from SWARM come and teach us some hip hop and Madi and Immy (ex-students) come and take a contemporary workshop.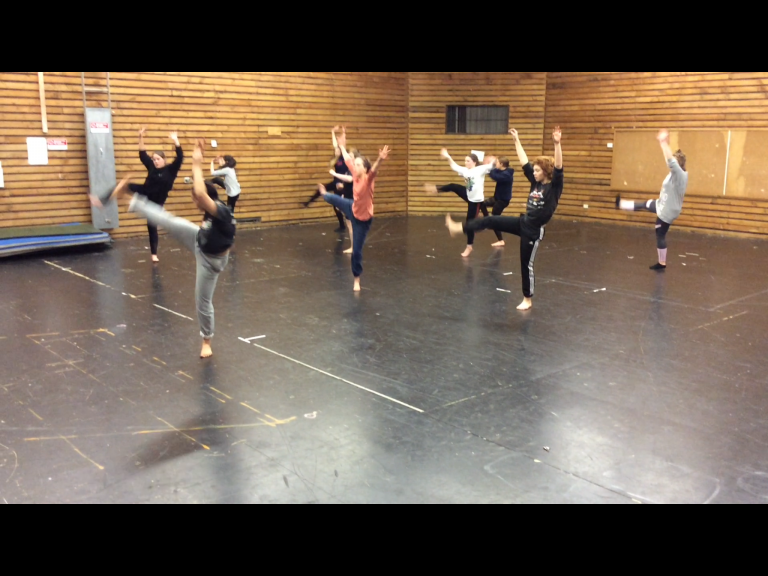 Sarah Marshall – Learning Advisor
5PE UPDATE
During 3.2 our class has been looking at health promotion. Students have been working on various projects including: smoking concerns around our community, working with the ELC and working with Discovery students.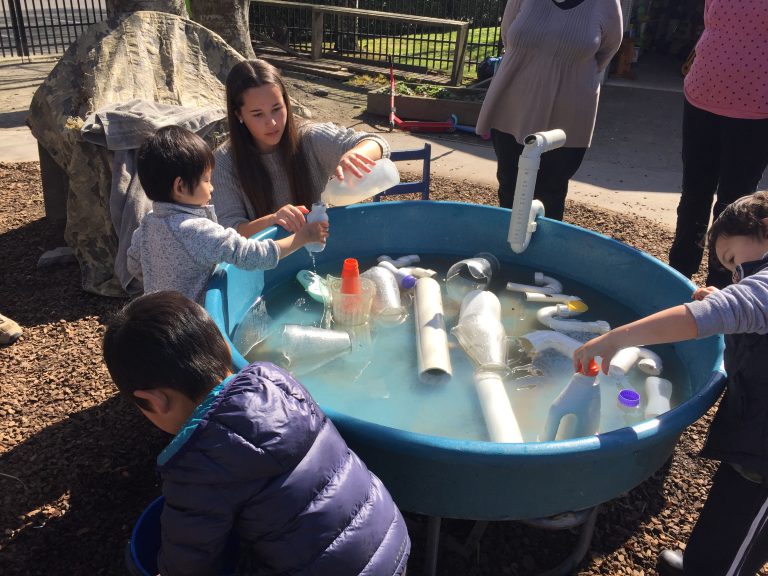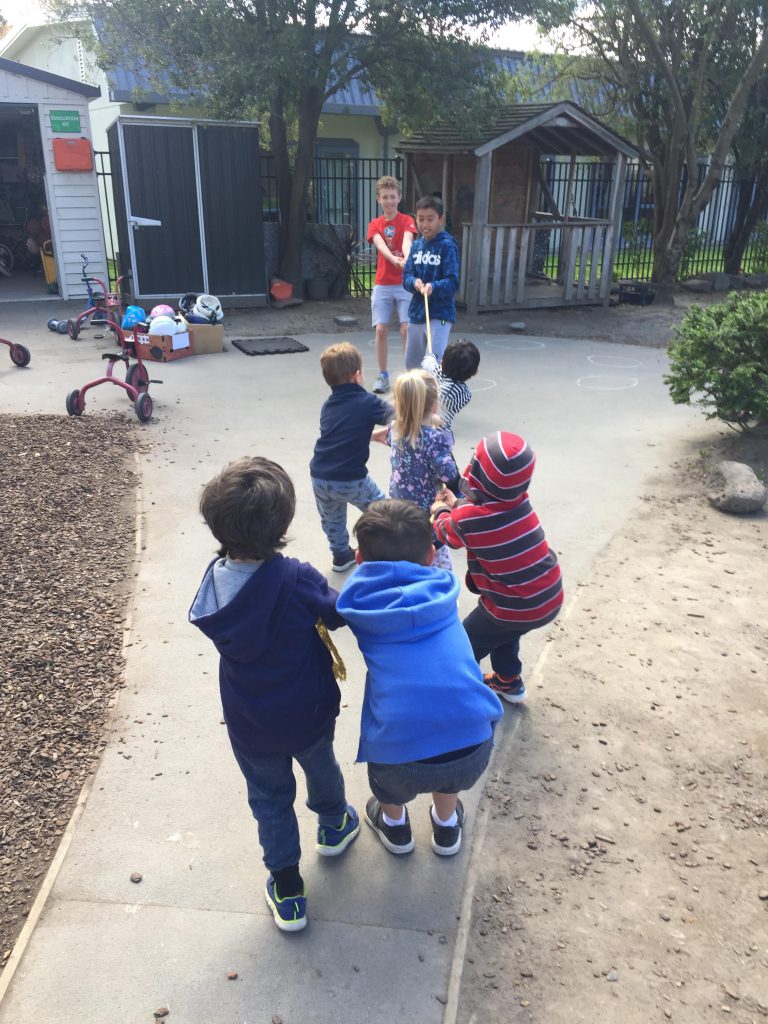 Sarah Marshall – Learning Advisor
Gateway
A glimpse of my future self
Gateway is an experiential learning opportunity in workplaces to support our senior students to match their strengths and interests to a vocation they might like to pursue after school. It is an opportunity to experience a vocational pathway, develop an industry support network and begin studying towards an industry qualification. Thus becoming well informed decision makers to become the person they aspire to be.
Jack Fensom with the Airforce recruiter David Carney. Jack has had helicopter flying experiences, is training to be a swim coach and studied aviation papers. David gave him excellent advice eg the importance of public speaking skills, a key role for airforce personnel.
Haylin Neal is studying to achieve the National Certificate in Early Childhood Education along with her other subjects at school. Haylin has a work placement at the University of Canterbury Early Childhood Centre.
Congratulations to Saul Titheridge and Alex Goodenough who spent 7 days in Wanaka/ Cardrona Snowpark training with NZ Snowsports Instructors Alliance and achieved the Snowboard Instructor Level 1 Award, an international qualification.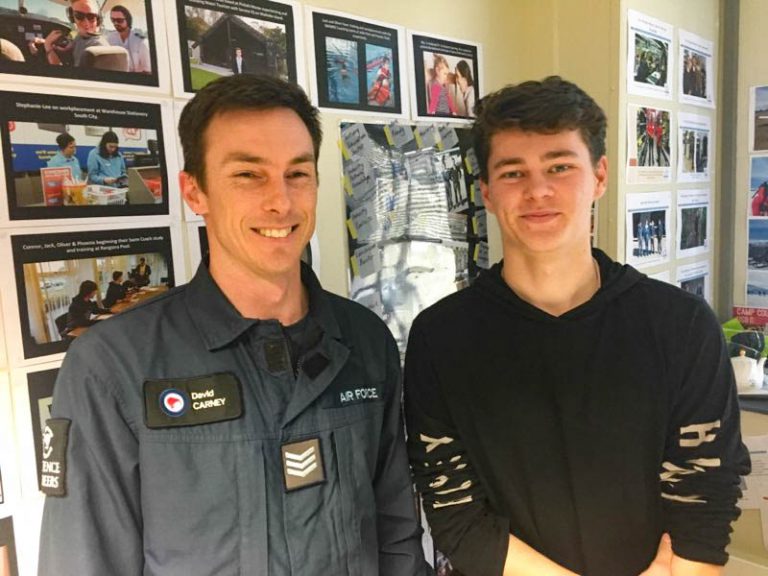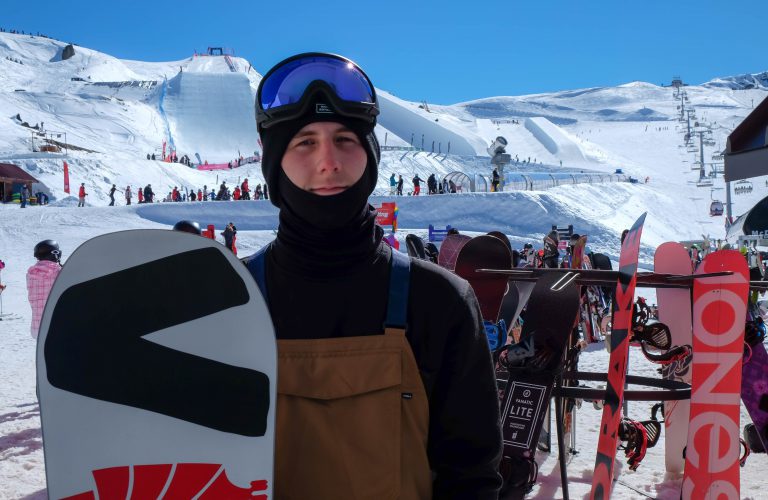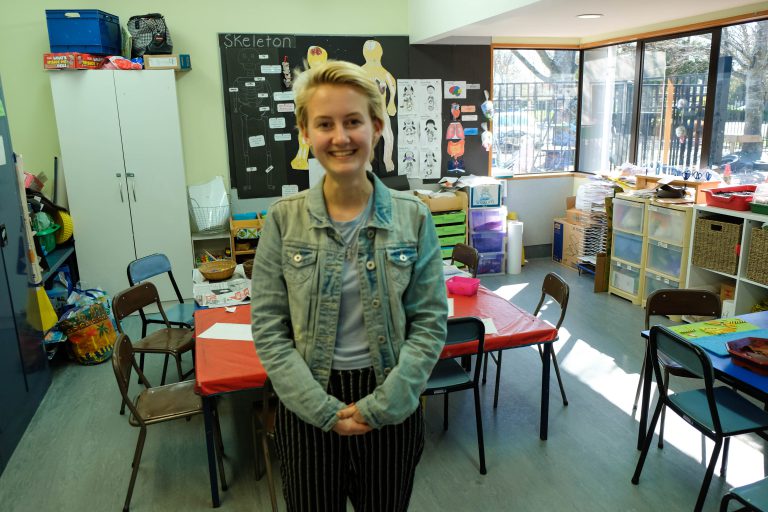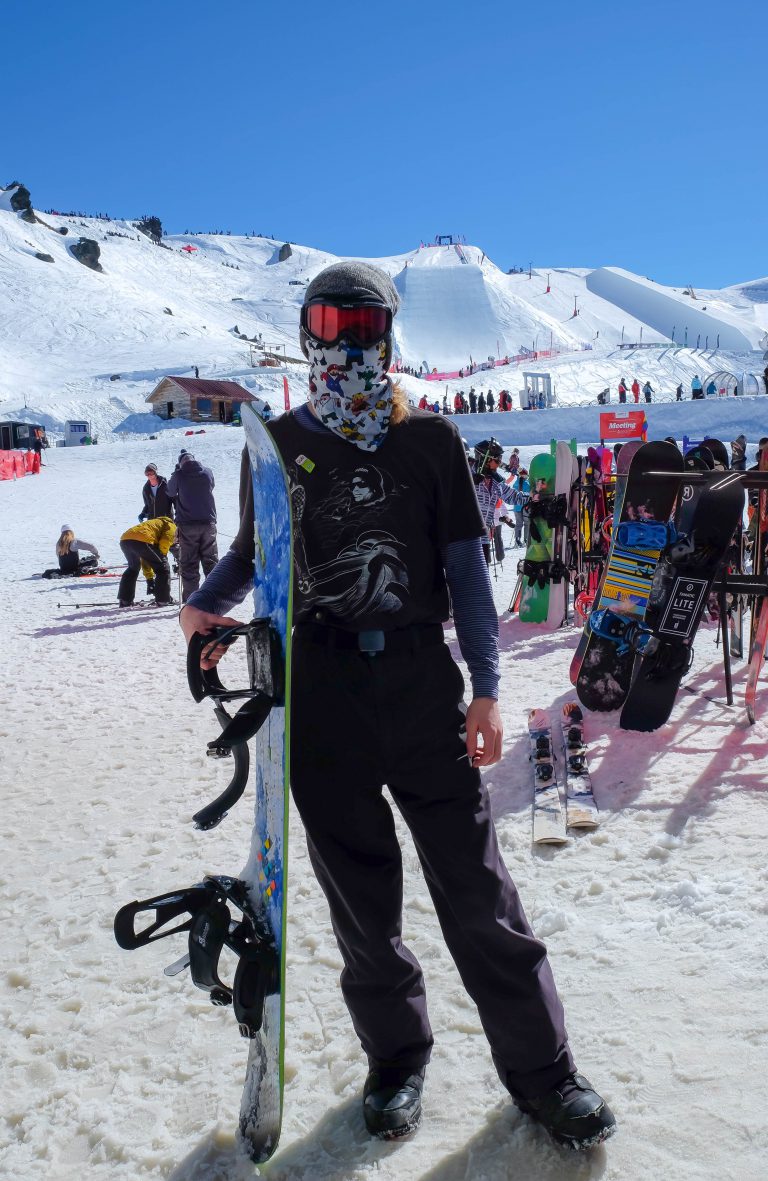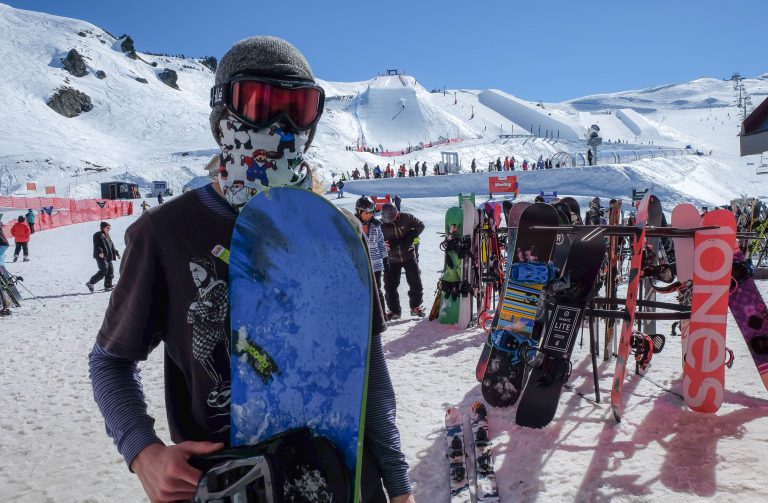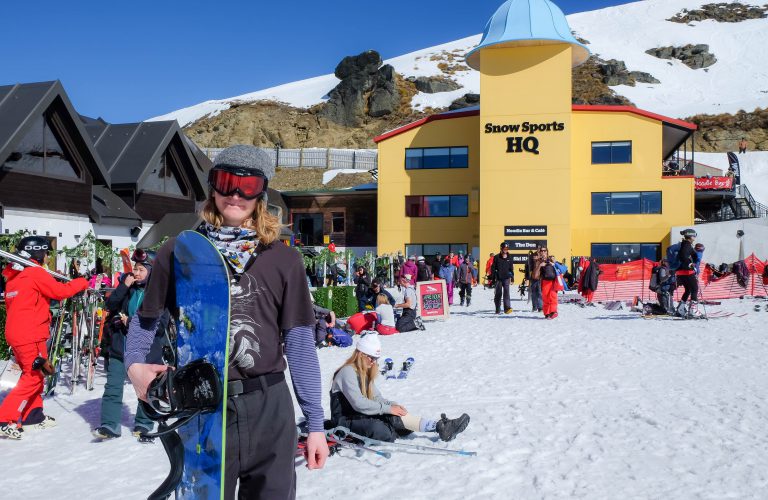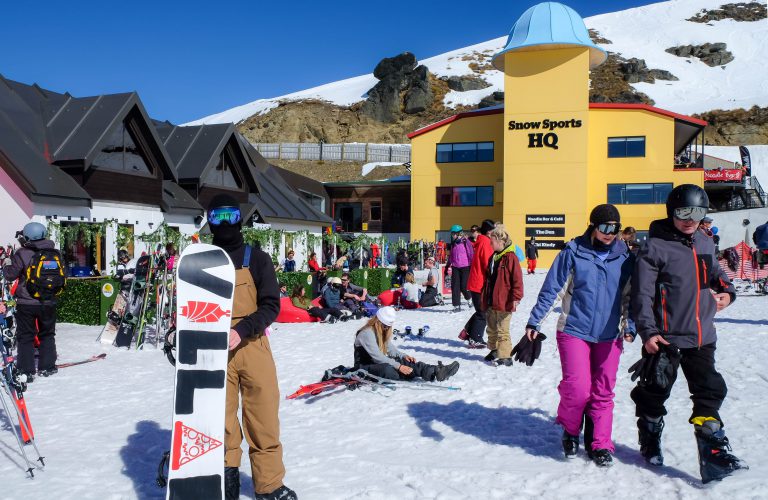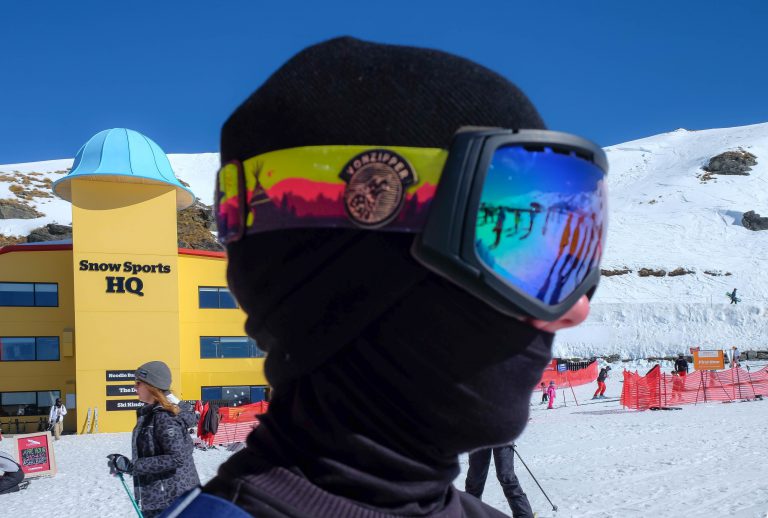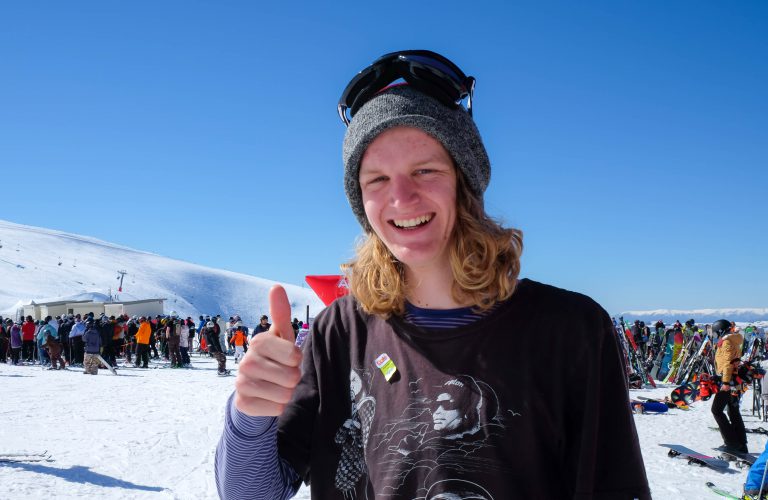 Paige Pawson  had a choreography work placement with the Royal NZ Ballet in Wellington and the production of Strength & Grace to commemorate the 125th celebration of women's suffrage in NZ. Paige is photographed dancing in a street in Los Angeles and with Laura Schultz RNZ Ballet Master and Leona Voigtland a RNZ dancer.
Paige observed technical practises, experienced a session with the Ballet Master, met the large number of people employed in a vast range of jobs associated with the company and attended the production in the Opera House. The company has an equal number of dancers and specialist roles. Many dancers moving into specialist roles after ceasing performing.
Paige also learnt about the lifestyles of the dancers, their international pathways, training schedules and employment contracts.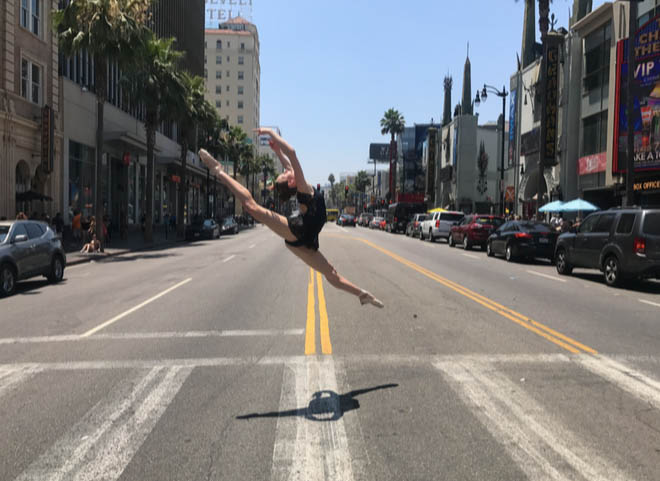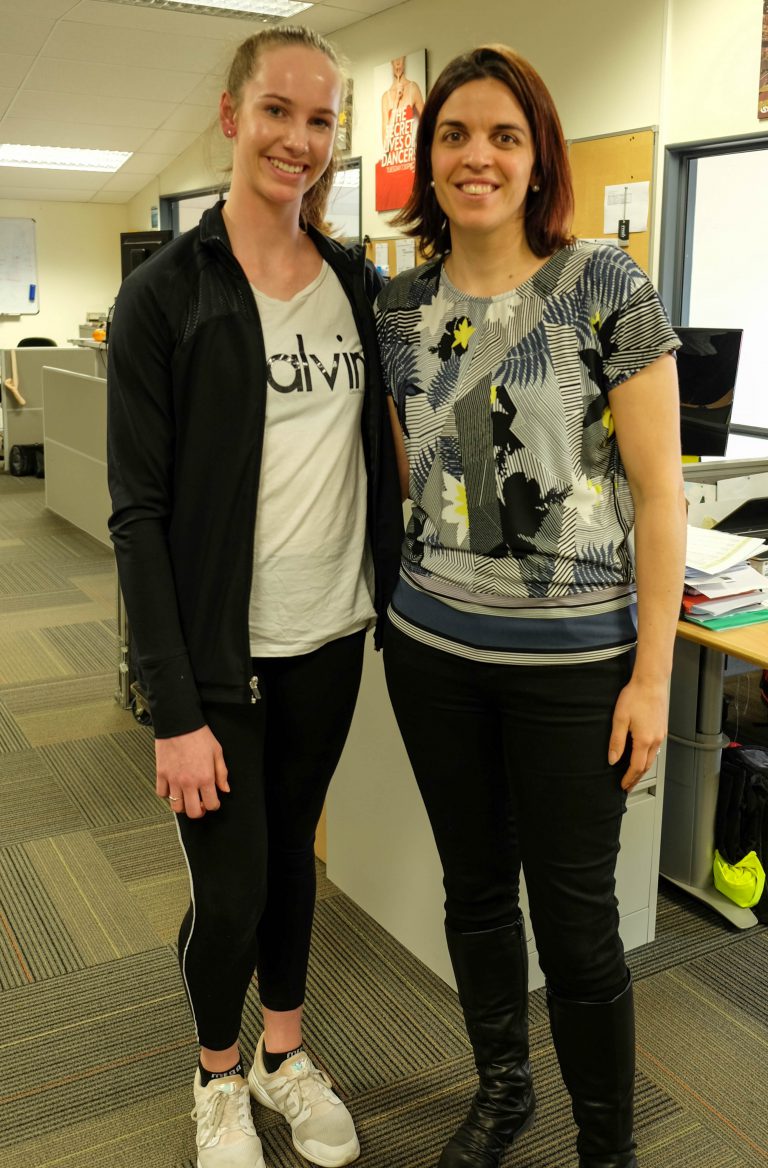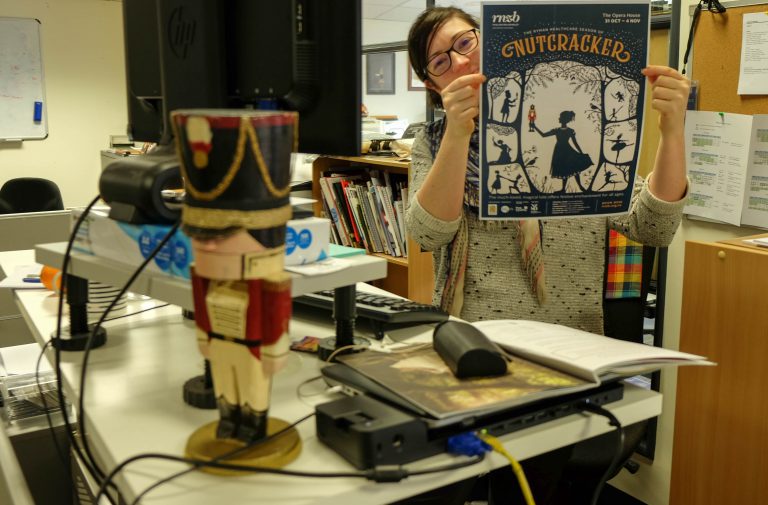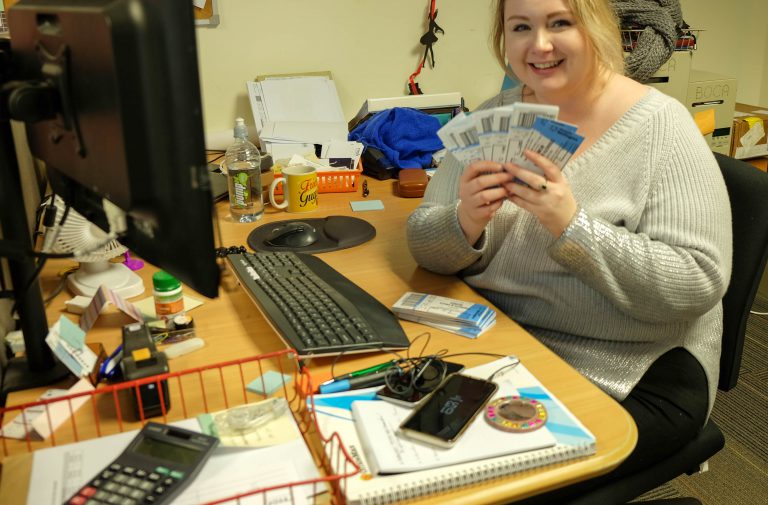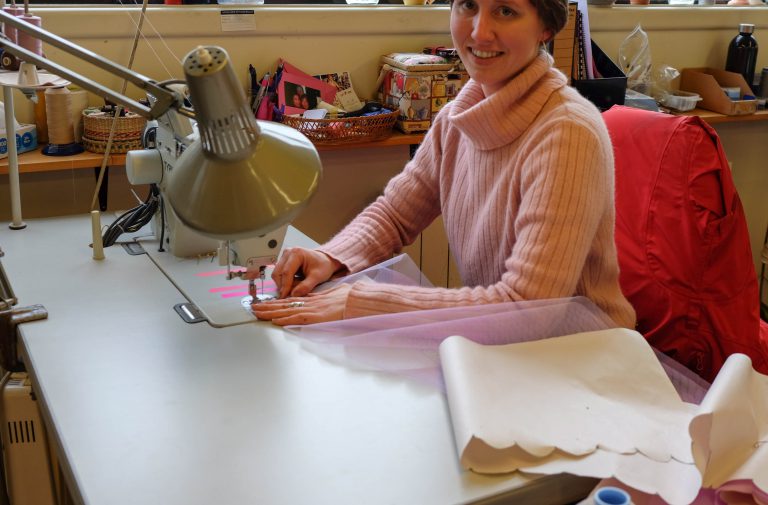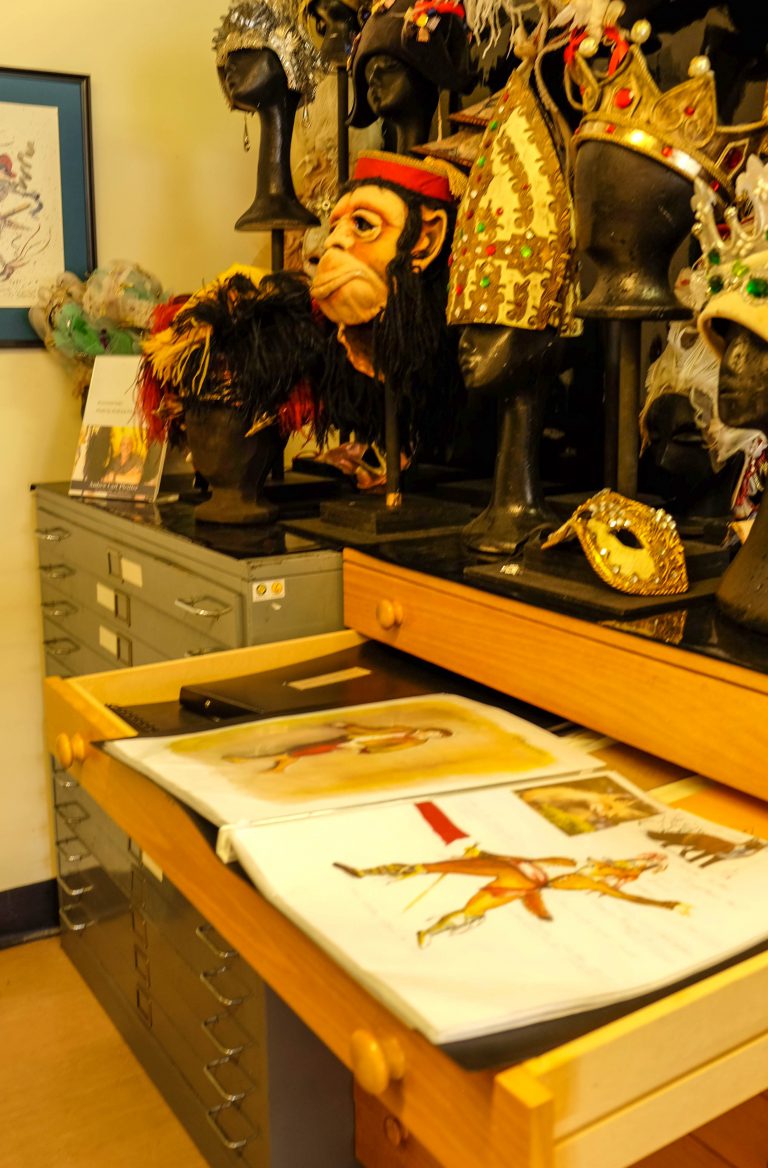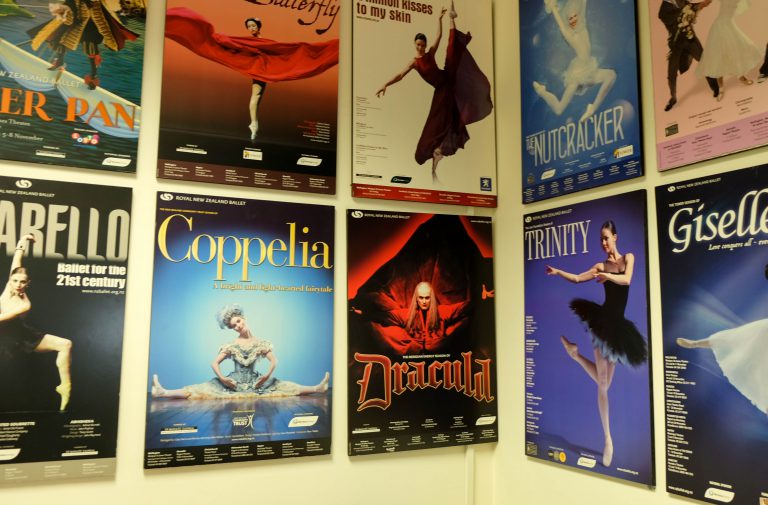 Laura Schultz Ballet Master RNZ Ballet in yellow top with Paige
Leonora Voigtland RNZ dancer in black quilted jacket with Paige…that's also Leonora touching her toes!
Paige is photographed dancing in a Los Angeles street,
Monique Bartosh Costume Assistant is making the costume for the Sugar Plum Fairy in the Nutcracker which the RNZ Ballet will be performing in CHCH in November.
Hayley McCarthy designs and distributes tickets.
Michelle Lewis is the Artistic Planning Manager
Paige is photographed with Eleanor Bucher Marketing & Sales Manager RNZ Ballet.
Robyn Sutherland – Gateway Coordinator
Kay's Community News
Year 7 -10 Community Day – Homecoming
This Wednesday we took the year 7-10's into the city for a day. It was really exciting to see our students engaging with the CBD community again and it felt just like old times. Students visited the Museum, the Art Gallery, Margaret Mahy Playground and some even got locked in a crate and managed to escape!
A huge focus of the day was to support students to engage with some learning opportunities in the city and the people who support these. Our students were mature, respectful and a pleasure to be with, which makes me really excited about the opportunities that being back in city will open up for us.
One of the really stand out things for me was how engaged with the environment students were and how I didn't see anyone resorting to pulling out their device for entertainment.
The afternoon was spent on Mollet Street meeting people who are either involved in the build or connected to Mollet Street. We were there to unveil our art work that many people contributed to last term. The piece is called Homecoming and thanks to Kate Armour and the sponsors will be produced and used on fencing around the East Frame. We met some neighbours, some of the builders, the Project Manager for the East Frame and others who joined in. Otakaro Ltd were hugely involved in making this happen for us and we are really appreciative of their efforts. Laura from Otakaro Ltd created a lovely feel to the event by bringing bubbles and chalk and allowing our students to leave their mark on the street, albeit temporarily.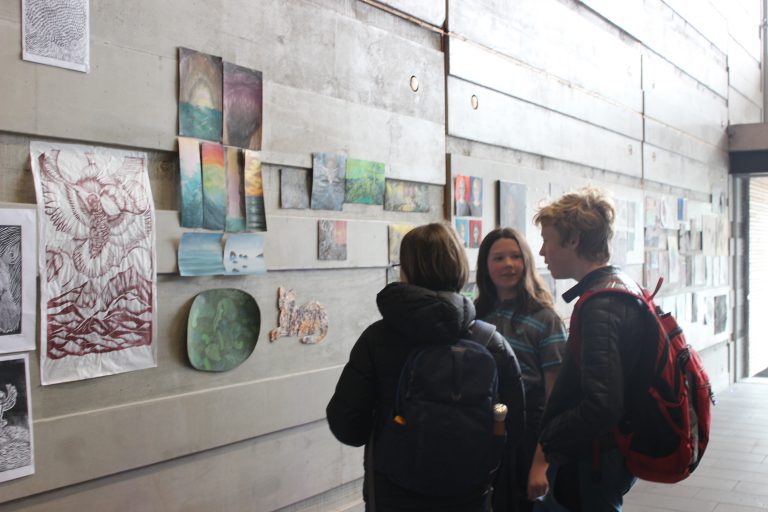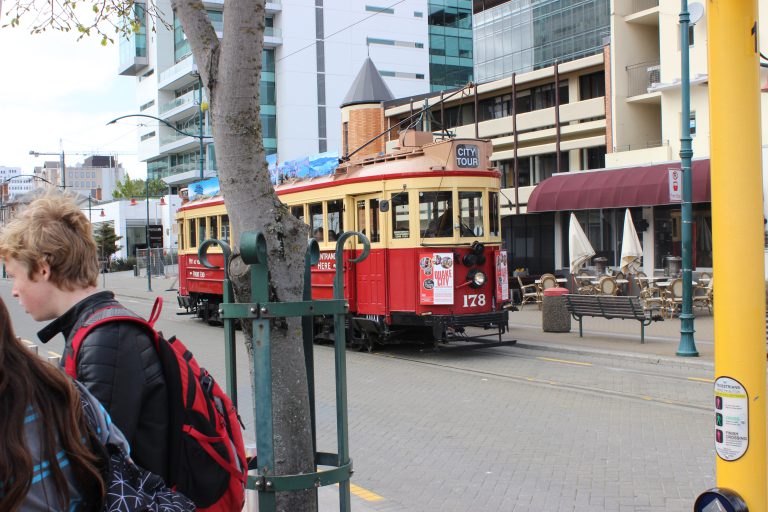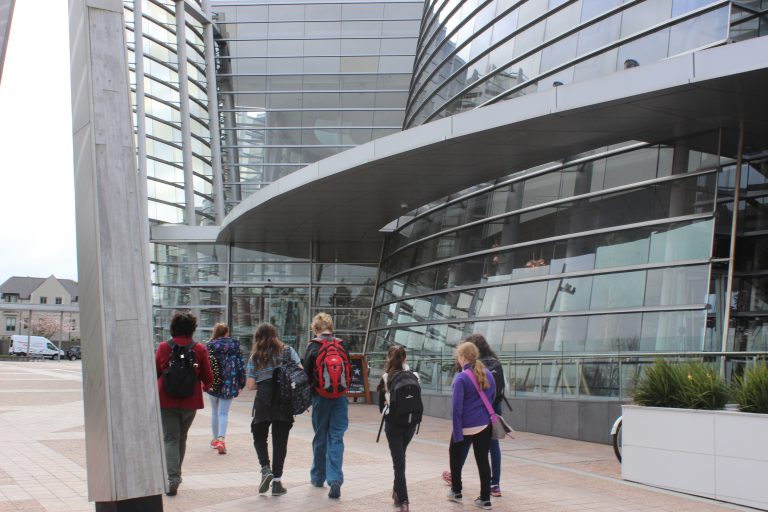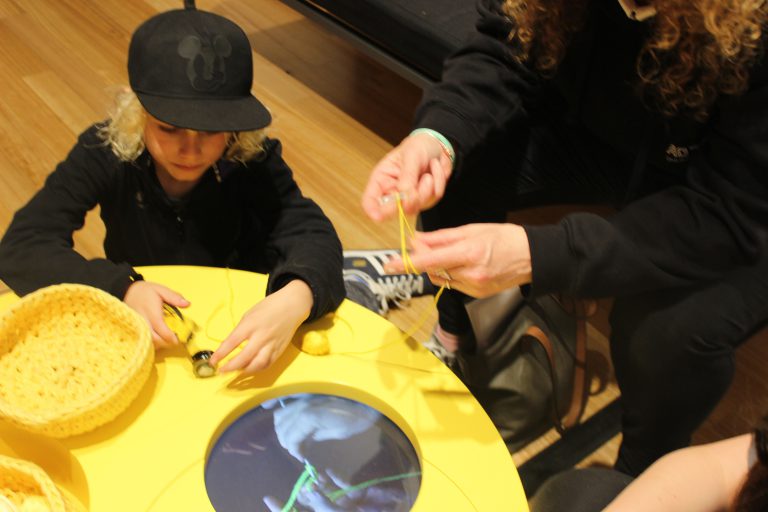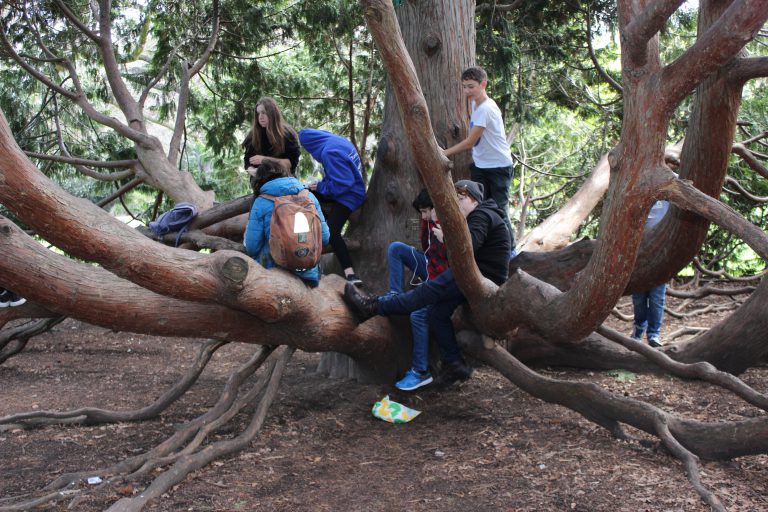 Here's a short video, been put together by Otakaro Ltd.
Robocup Junior New Zealand First Place Winners.
Last week Avery, Ness and Nathan went to the Nationals for Robocup. I was lucky enough to see their regional entry and I knew they were awesome. So it was no surprise to me to hear they went on to win the top prize at the Nationals. I knew they were capable of it but it is always fabulous to have their skills and hard work acknowledged by judges. Not to mention how fab it is to have our schools name published next to First Place Winners!! We are so proud of the boys!! On top of that Avery had his programming skills acknowledge by a University of Otago lecturer and was given a personal award for this as well.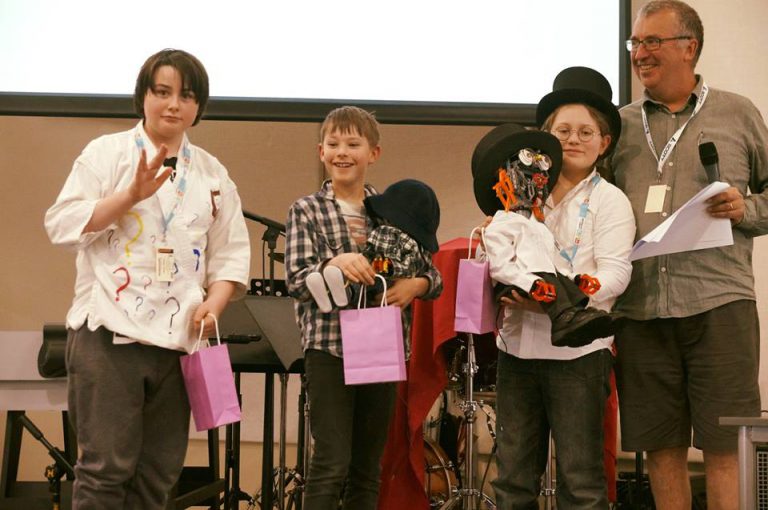 Thanks
Kay Hayes – Community Leader
Other Notices
CONOR MCLENNAN – SURFING
Former Discovery 1 student, Conor McLennan is raising funds to support his goal of travelling to California for the ISA World Juniors, held from the 27th October to the 4th November.
Conor started his surfing journey at a PINS when Discovery was still in the city
Below is a link the isport official page. It tells his story and links to his fundraising page.
https://isport.org.nz/campaigns/connor-mclennan-surfing/
Tamariki Book Festival
24 November 2018: Visit http://www.tamarikibookfestival.co.nz/ for more info