In this newsletter
Our latest newsletter sums up Term 2.  Enjoy your break and we'll see you back here in 2 weeks.
Upcoming Events
School Holidays [SCHOOL CLOSED]: Saturday 8 July – Sunday 23 July
Term 3, Week 1: Starting Monday 24 July 2017
Monday 24 July: Term 3 begins, Discovery Campus
Monday 24 July: IEMs at Unlimited Campus
Tuesday 25 July: IEMs at Unlimited Campus
Wednesday 26 July: Term 3.1 begins, Unlimited Campus
Wednesday 26 July, 8.15am-8.45am: Breakfast Club, Kitchen, Unlimited Campus
Wednesday 26 July, 11.45am-12.30pm: Kapahaka, Unlimited Campus, DW2
Term 3, Week 2: Starting Monday 31 July 2017
Wednesday 2 August, 8.15am-8.45am: Breakfast Club, Kitchen, Unlimited Campus
Wednesday 2 August, 11.45am-12.30pm: Kapahaka, Unlimited Campus, DW2
Sunday 6 August: Newsletter Published
Messages
Message from BOT
BoT Election
Ao Tawhiti Unlimited Discovery School
Nominations are invited for the election of ONE parent representative to the board of trustees.
A nomination form and a notice calling for nominations will be posted to all eligible voters. You can nominate another person to stand as a candidate, or you can nominate yourself (make sure you sign both parts of the form).
Additional nomination forms can be obtained from the school website or school office.
Nominations close at noon on 12 noon on 25 July 2017 and may be accompanied by signed candidates' statements.
The voting roll is open for inspection at the school and can be viewed during normal school hours.
There will also be a list of candidates' names, as they come to hand, for inspection at the school.
Voting closes at noon on 8 August 2017.
Signed
Jacinta Buist
Returning Officer
Message from Steven
Property Update
Here's the presentation and supporting doc from last night's property presentation.
A big thank you to the families that took the time to attend last night, as well as to Evan and the Deputy Directors for supporting at the event.
Floor Plans – Download (PDF, 6.3MB)
Develop a Learning Plan at an IEM
One of the most important aspects of our school is that every student at Ao Tawhiti Unlimited Discovery develops an Individual Education Plan. ERO commented on this when they visited last year.  Using their words, we see "every child as a priority".
Your child's plan should form the basis of how and what they will learn. At your IEM it important to reflect on how this plan is progressing. Are the goals that you've set being met?  Do they need to be adjusted?  What needs to happen to ensure these goals are achieved?
The IEM allows the student, yourself, and your homebase learning advisor, to share their experiences and work together to formulate a plan that will best support your child to achieve their goals. These could be short term or long term.  The important part is that they are your goals with your passions considered.
The IEM is not simply a course selection meeting for the unlimited campus students or a parent teacher interview for the discovery campus students. These meeting must take a holistic approach with the clear goal of finding the best way to let your child follow his or her passions, interests and needs.
Make sure that you take the time to book at IEM at the Unlimited Campus with your HBLA.
You can do so by clicking on the link here.
Steven Mustor – Director
Message from Duncan
Unlimited Campus – Term 3 IEMs
The IEM booking calendar is now live on the school website.
IEMs are an essential part of our we deliver our special character.  Use the meeting to establish where your child is at, what goals they want / need to achieve, and the way forward to achieve this.
You can book your IEM at this link.
Core Values
In 2012 I was lucky enough to be awarded a study award. This allowed me to spend a year looking education leadership through the University of Canterbury. During that year part of my research looked at student leadership. Interestingly, there was not a significant body of literature on the subject. What literature there was made a number of claims that pointed towards a direction that future research might take.
Essentially what had been identified was that students had a view of leadership as positional. You were a leader if you were on the BOT, a sports captain, prefect, etc. There was little evidence, however, that they had significant understanding of the dispositions or behaviours that underpinned effective leadership.
The research at the time suggested that if students could understand and enact dispositions of effective leaders then they would also equip themselves with a set of skills that would support effective learning. Skills such as, being able to self-manage, reflect, problem solve, take responsible risks, and so on.
In 2016 I was invited to join a Canterbury Secondary education professional development group know as Grow Waitaha. The group comprised a number of educators across the secondary sector in Canterbury. The intent was a collaborative process to learn from each other and in so doing drive positive change in education.  Towards the end of the year this evolved into a new project for 2017 where schools would create a team of 4 of work together on an inquiry related to their own context. As they did this, they would continue to meet regularly with the other schools involved for shared professional learning. Each school was also allocated an independent coach to help direct the inquiry.
As a starting point for our team we took this concept of student leadership and began to discuss the dispositions that would support it. The more we looked at this and referenced back to our special character the more we came to realise that our core values represented a perfect springboard to drive this concept forward. Accordingly, we made the decision to begin a process to promote and develop a shared community understanding of the core values, and the actions and dispositions that represent them on a day to day basis.
To kick this process off we conducted a survey across the community to gauge the current degree of understanding of the core values. We had a fantastic response the survey with 252 responses being collected before we closed they survey off.
At the same time we ran a process with the strategic leadership group to start building a shared vision of the dispositions of the core values. From that meeting community leaders have been working with the LAs and students of their communities to gather wider feedback. Early in term 3 we will run a process for parents in the community so that voice is included also.
Ultimately our ambition from this inquiry is the generation of a set of statements that describe the dispositions and actions to support the core values of the school. As we collectively develop our understanding of these and live them the hope is that it leads to fantastic opportunities and learning outcomes for all members the community.
Survey Results:
| | | |
| --- | --- | --- |
| Core value | Percent of responses indicating understanding what the core value means | Percent of the responses that identified the Ao Tawhiti definition of the core value |
| Whanaungatanga | 52 | 21 |
| Respect | 94 | 7 |
| Kaha | 64 | 22 |
| Trust | 94 | 6 |
| Aroha | 77 | 13 |
Duncan Woods – Deputy Director
Schoolwide Notices
Are You In A Band?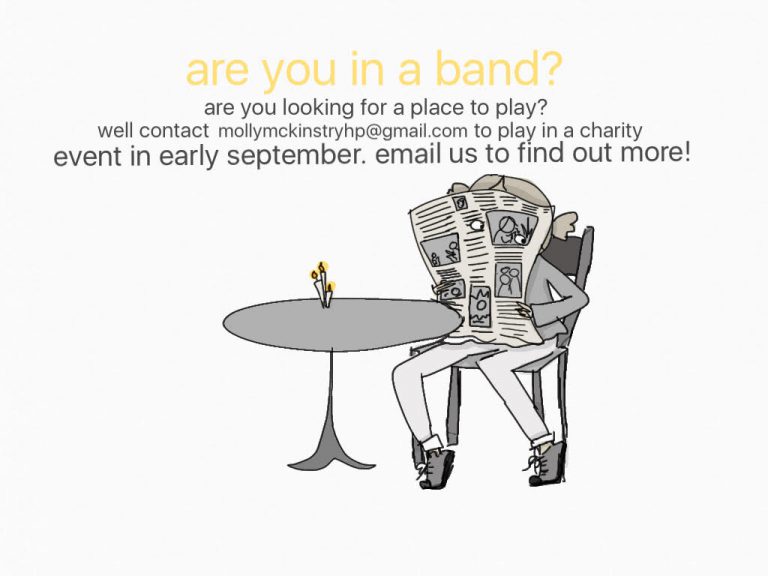 Molly McKinstry – Student
1-6 News
7-13 News
Rutherford's Den
The NCEA level 2 Physics class spent a day working on an internal exam. The topic was radioactivity. In the morning we went to University to play with actual radioactive elements, measuring their half-lives and how slices of carrot are useful in stopping radiation of different types. the afternoon was spent in the newly refurbished Rutherford's Den at the Arts Centre. There we talked about the life of Ernest Rutherford and his discoveries. In the picture, the students demonstrate happily the famous gold foil experiment. Ben and Imogen are a gold foil, while Ben and Lex with the beanie are alpha sources. Millie and Jack are counting hits on the floor.
Photo credits: Oliver Kidd and Kye Chun.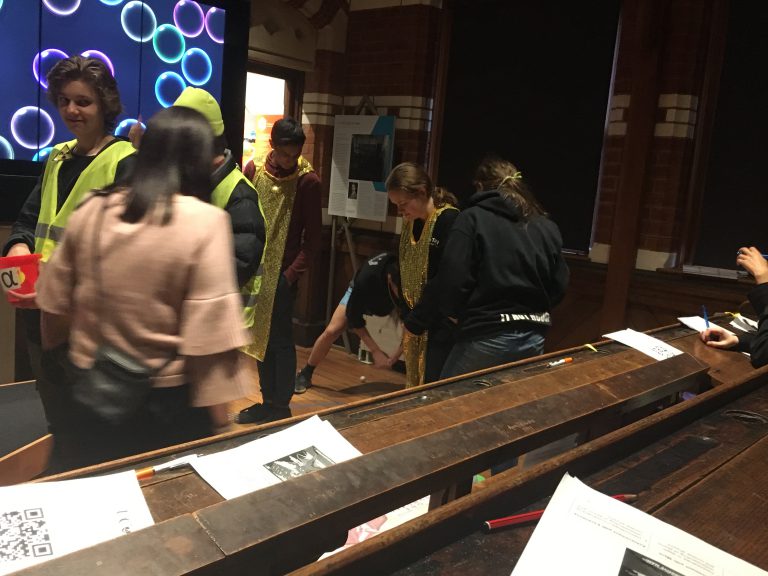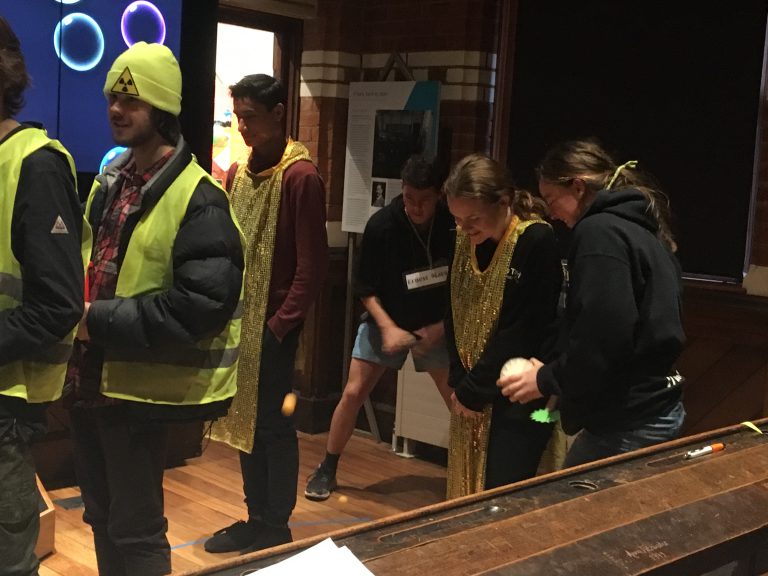 Florian Maisonneuve – Learning Advisor
Visual Art Exhibition 2017
For the last two weeks of Term 2 several of our art students exhibited a range of their work at the Christchurch City Council Foyer. This was the fourth year we were able to exhibit and it's amazing how the work gets stronger, as does the team of artists preparing and hanging the exhibit – there's a great community spirit.
This year we also had George Humphries (2016 graduate) exhibiting more of his beautiful prints.  Thanks to everyone involved.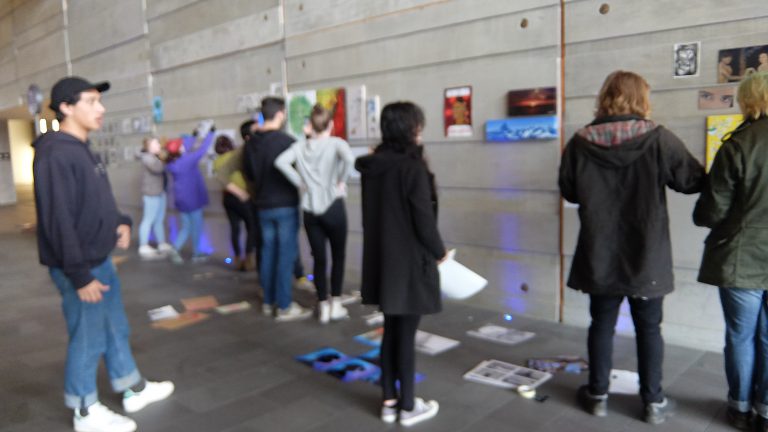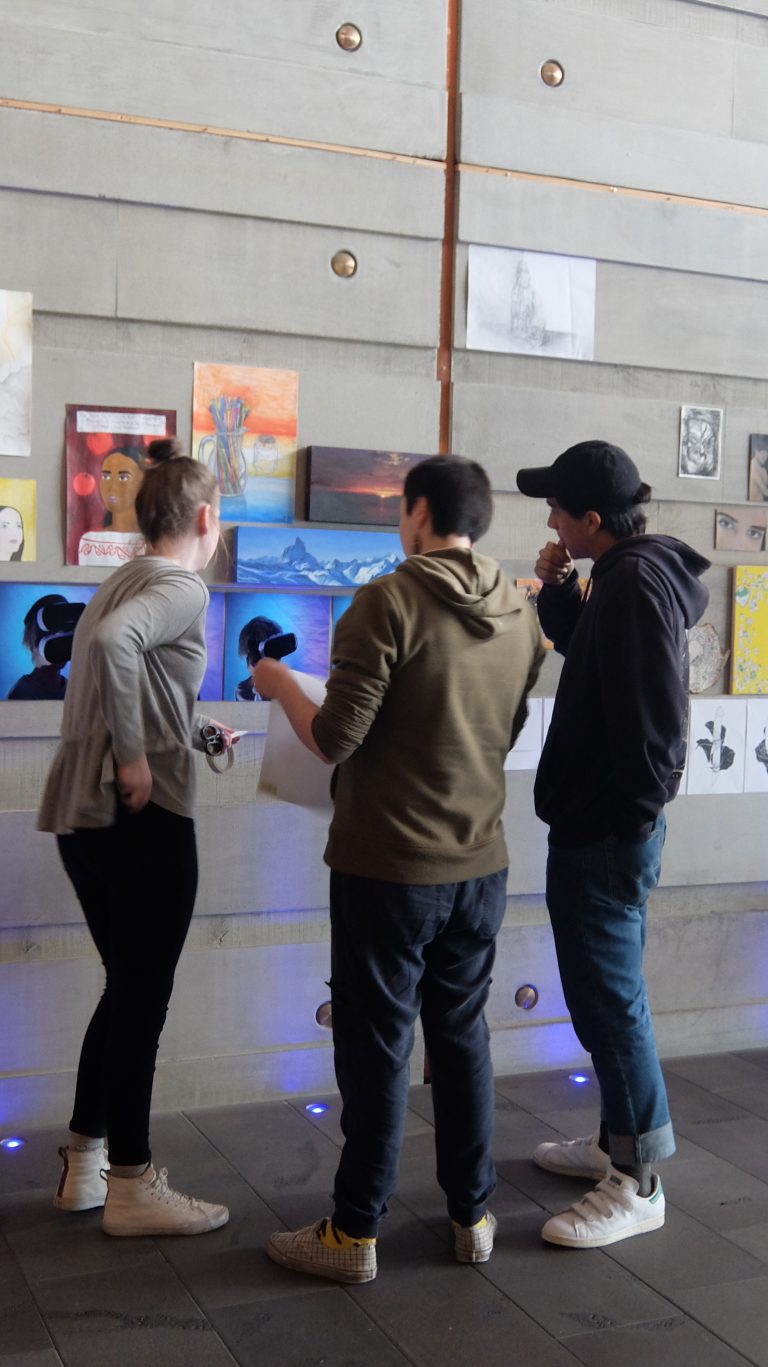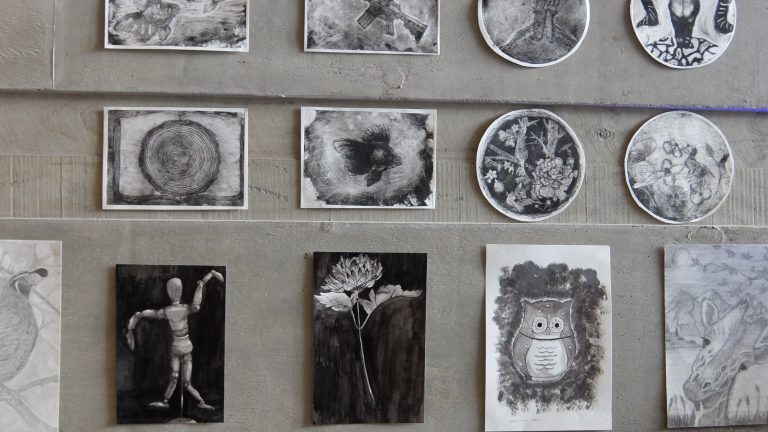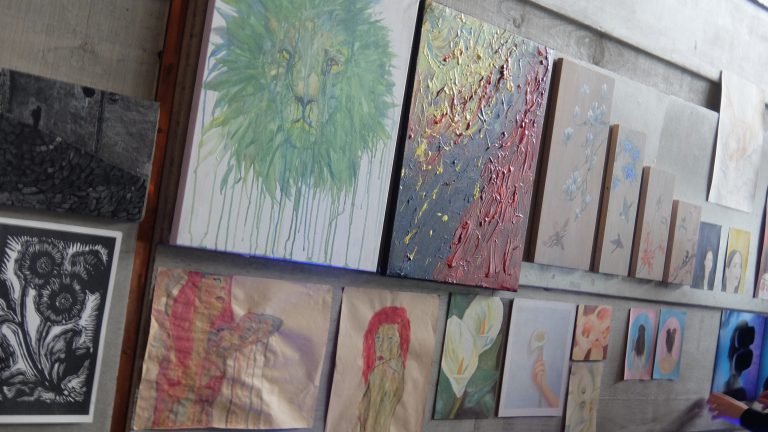 Holly Ramsay – Learning Advisor
EFS – Paper Management
Our level 2 EFS class are helping to make a change in our school's paper management. In just one month our school printed off a total of 22,000 pages paper, we may not require this amount, and we can work together as a school to reduce this. We think the biggest use of paper is for school work, assignments, and forms. We have three teams that are focusing on different aspects of printing to reduce the amount of paper we use, (and something about disposal of the paper). We have started with collecting data and talking with LA's to see what their needs are and how we can help them. Then we looked at ways to encourage LA's and students to reduce their dependency on paper in favour of digital technology options.
Team 1
Our group is focusing on using Google Classroom and digitalising forms, so there isn't a need to print paper. Google Classroom is a great resource for teachers and students, to use so that doesn't use paper. We have talked to the staff and they are keen to start using Google Classroom. With our current system of (checking out/booking) laptops we are printing off roughly 50 pages of paper a week. We are trying to find a way to digitise these forms so that we don't have to use 50 pages a week.
Team 2
Our group is looking at how the school is using our current bins, seeing how the teachers and students use them. We've collected data on how many and what type of bins the school uses, as well as whether or not they're being used correctly. We hope to use the data to show how the new school can improve on it's recycling plan.
Team 3
Team 3 from Level 2 EFS have organised a competition between ten different LAs to see who can reduce their paper use the most by the biggest percentage.
We will collect the data for the competition by comparing the amount of paper used on the printer accounts and see the improvement that LAs have done. This will give a balanced and even competition between the ten LAs and leaves us with the winner.
The winner will get a considerable prize and will be announced as soon as we find out the results after the event.
Brent Barrett – Learning Advisor
Kay's Community Update
IEMs
These are scheduled for the first 2 days of term 3 July 24 and 25. Bookings are available through the website as usual.
Celebration of Learning
Thanks to all the students who shared in our Community COL. We had 14 individuals or groups share what they have been doing and where they are at with their personal learning. Thanks also to those parents who came in to support it. It's always great to have you.
Impact Projects
These will continue on in term 3. Most groups are in the middle of their projects and have planned for lots to happen next term. The last couple of weeks have been hard for lots of people as we are right in the thick of it and facing challenges. It was really timely to see some of the progress some students have made today. Hopefully it will inspire others to push on through.
ARA Taster courses for Years 9-11
ARA are offering taster sessions for year 9-11 students. They cost $50 each but Kirsty can cover this through our careers budget if you make contact with her. The tasters range from Girls Trades to Food and Hospitality. Check out their website for a full list: http://www.ara.ac.nz/explore-ara/ara-experience/taster-days#
Kay Hayes – Community Leader
ASTRONOMY CAMP
Our yearly astronomy camp to Tekapo went again this year. We stayed two cold nights in the warm lodge and we were blessed with stunning views of Jupiter, Saturn and other interesting objects in the night sky.
On the first day, Alan Gilmore welcomed us on Mt John for a visit of the university astronomy facilities, including the two biggest telescopes in New Zealand: The MOA and the one-meter McLellan telescope. We got to use the later for our observing night. On the second day we split for various activities, including hiking, bird watching and ice hockey. We then visited the alpine centre at Aoraki village, to finish with a few scientific movies at the planetarium.
We were a large group of 62 people, and yet this has been the easiest astronomy camp to run since we've started them years ago. This is of course due to the supportive staff (Sarah, Matt, Kate) and volunteer helpers: Jeneane, Alisha, Leon and Kath who ruled over the kitchen. But most importantly, I have been very impressed by the attitude of the students on camp. Not one incident over three days, no keys lost, lots of help in the kitchen, a general hyped up atmosphere that everyone enjoyed. Thank you so much for these three days! And let's do it again next year.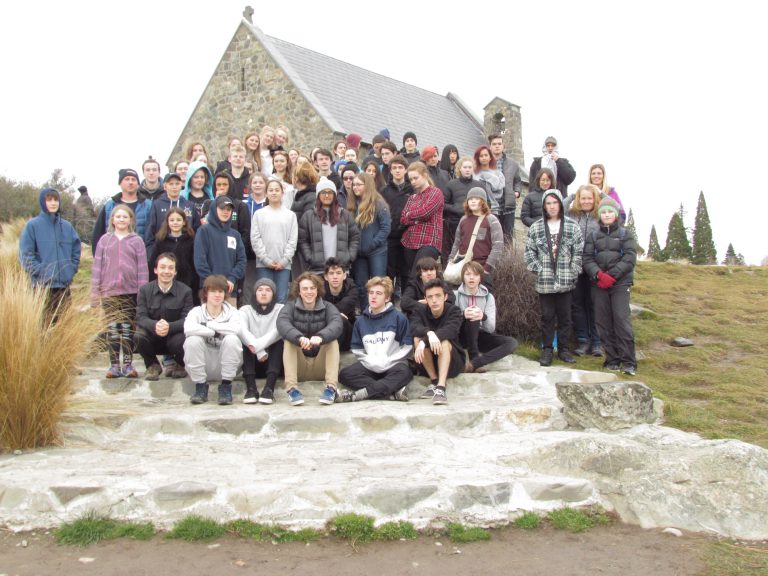 Florian Maisonneuve – Learning Advisor
YEAR 7 to 10 DISCO
When: Saturday 19th August 7pm to 9pm
Where: YMCA (Hereford street – parking out back)
Why: Raise money for Kathmandu circus scholarships
Price: $10
Food and drink available for purchase on the night.
Raffle tickets on sale – prizes include food baskets, New World and Scorpio Books vouchers
This is a student lead project
Any parents willing / able to lend a hand on the night, please contact brent.silby@aotawhiti.school.nz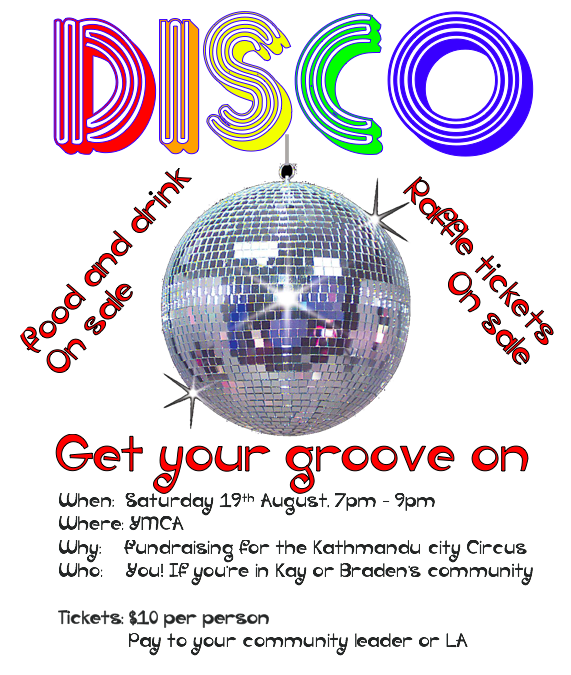 Brent Silby – Learning Advisor
Michael Woods – Level 3 History
History The learning within history as a subject at Ao Tawhiti is often difficult to share and celebrate in certain contexts. However, that doesn't mean that lots of exciting things aren't happening! I am pleased to be able to take this opportunity to share some work from one of our Level 3 students, Michael Woods. His independent project for historical research involves studying the protests surrounding the 1980 Springbok Tour to NZ. His focus has been on the role of the Muldoon government in relation to this controversial tour.
Michael has chosen a very creative way of presenting his understanding of his research. He is creating an animated version of Shakespeare's Macbeth substituting characters from the political context of NZ just before, during and after the tour.
The images here relate to Macbeth's Three Witches in the form of Three (rugby) Hooligans. Michael is still hard at work in completing this project but I am so impressed with his progress that I thought it would be nice to share more widely. Well done Michael!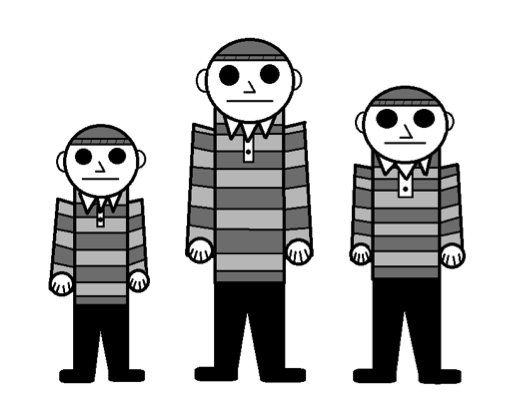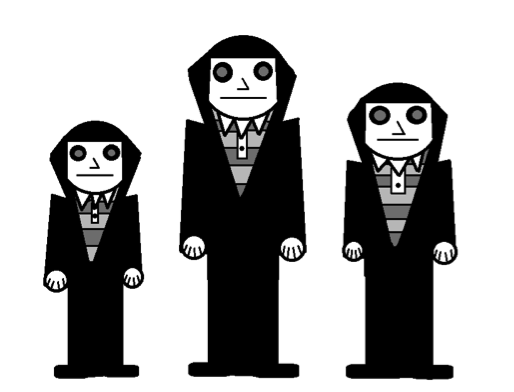 Richard McCance – Learning Advisor
78OUT Update
An increase in student numbers has led to some logistical challenges this term – it's a bit tricky fitting over 20 people into one of the school minivans! Huge thanks, therefore, to Beverley Horn for her help driving students to climbing venues. It has been great seeing students trying new things, working together and growing in confidence. Next term promises to be a busy one, with practical assessments in survival, climbing and navigation. We are also planning a snow-caving trip and making plans for an introductory Kayak course.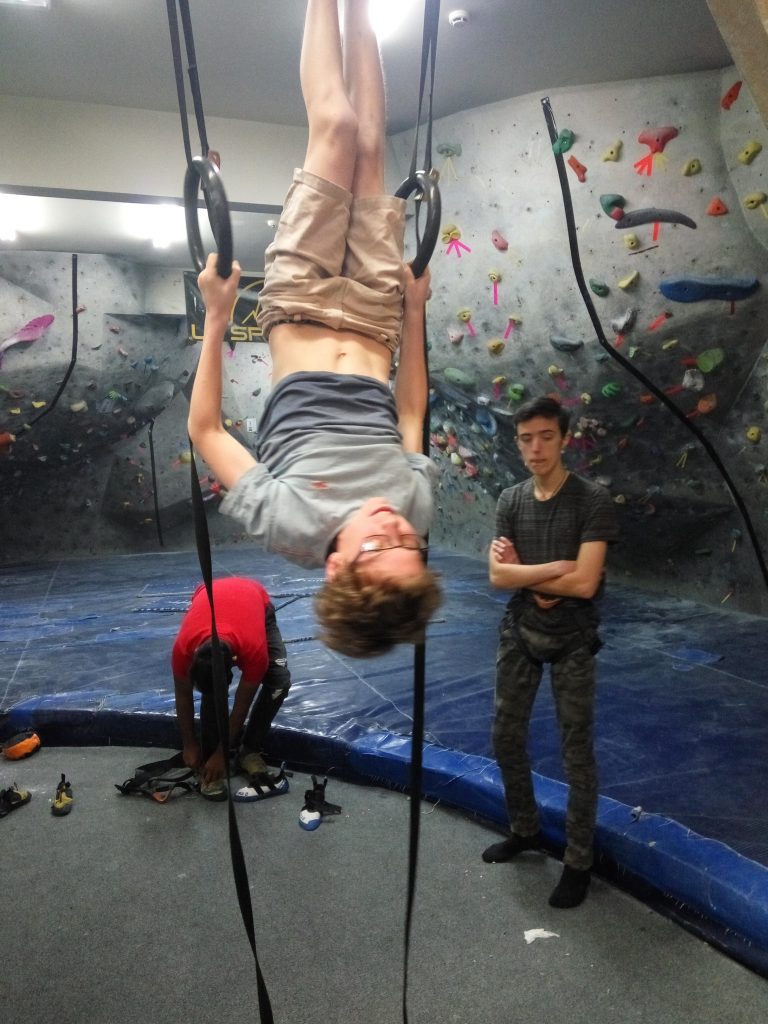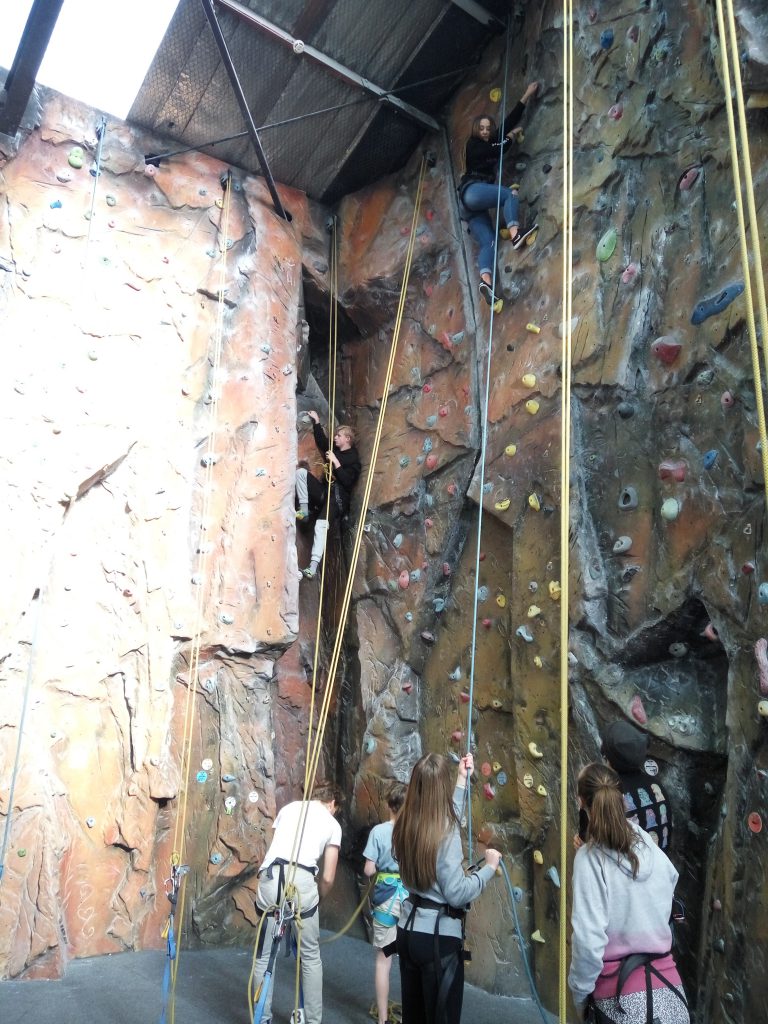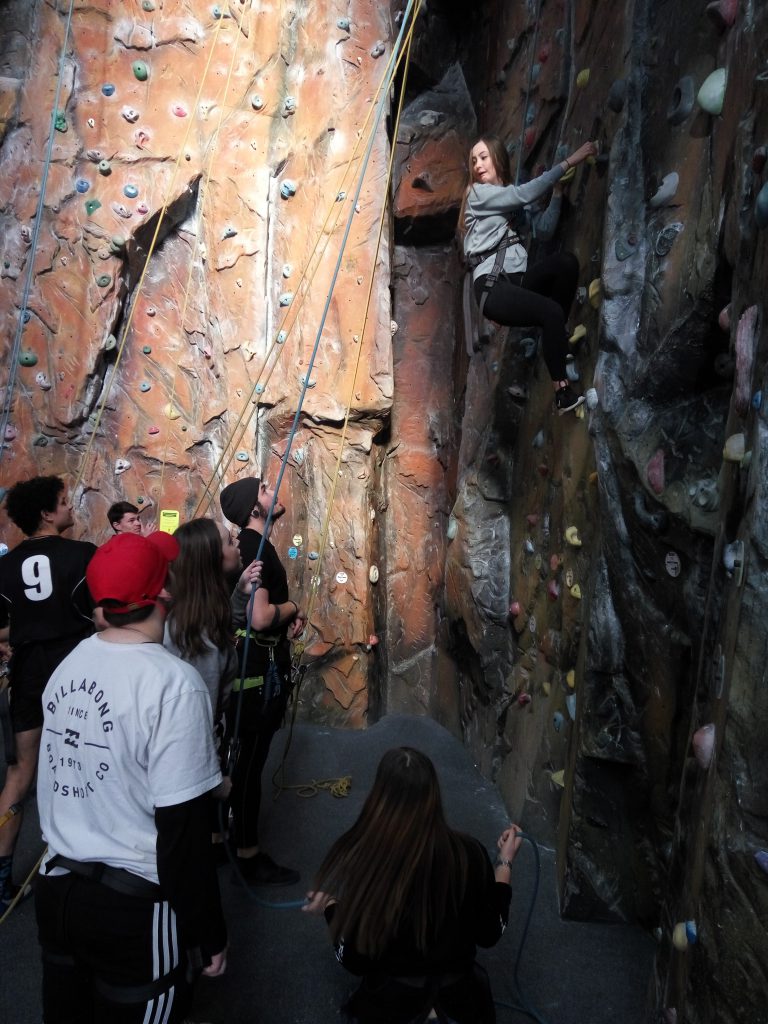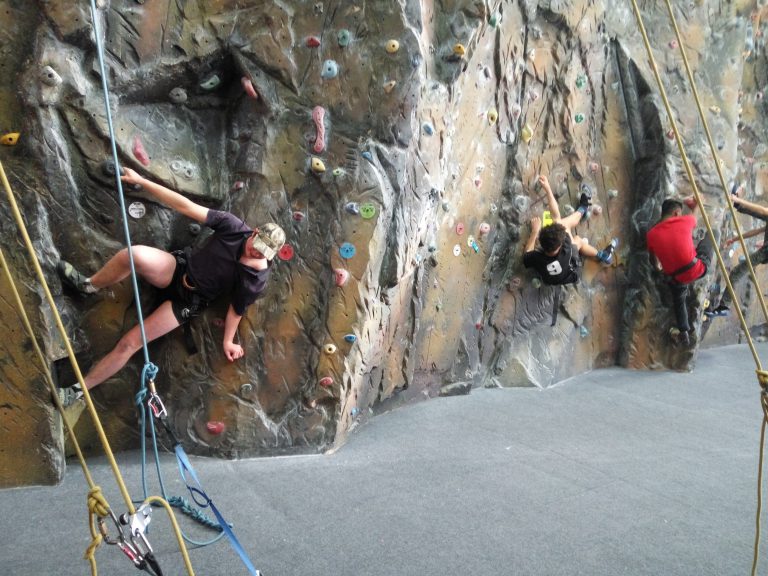 Matt Parkes – Learning Advisor
Mt Hutt trip 1
We were blessed with a perfect end to the term on Friday with no crowds, blue skies, low temperatures with fresh snow and little wind. Students had a great day – special mention to Jacob from HB Phoenix who was our solo junior on the trip for his first experience of snowboarding. It was amazing to see the progress he made during the day, and great to see the interaction between him and our senior students.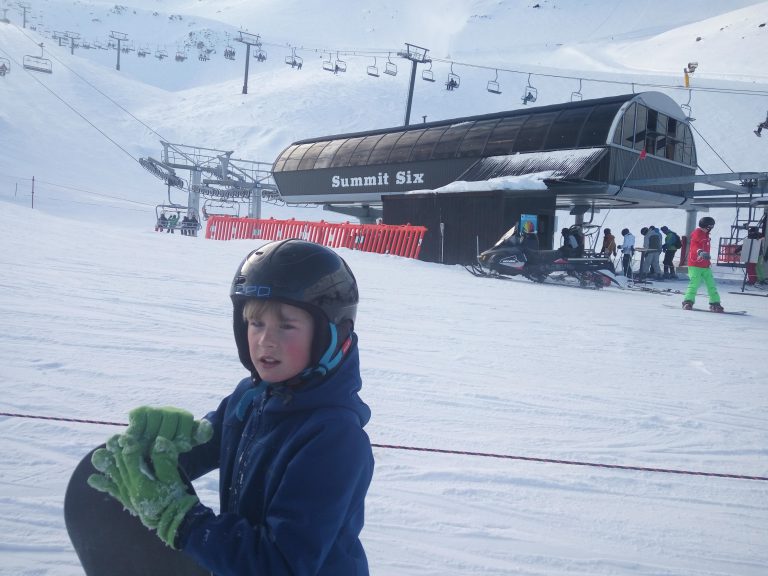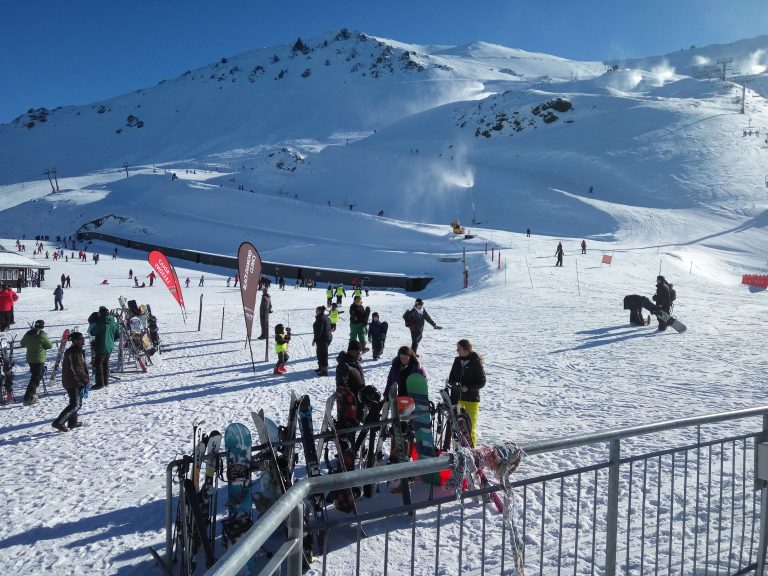 Matt Parkes – Learning Advisor
Some more photos from Tekapo Astronomy camp
Florian has probably said lots about the trip already – but here are some more photos! HUGE thanks to Florian for organising another awesome trip, Leon for giving us some ice-hockey coaching, and all of the students who made it such an enjoyable experience.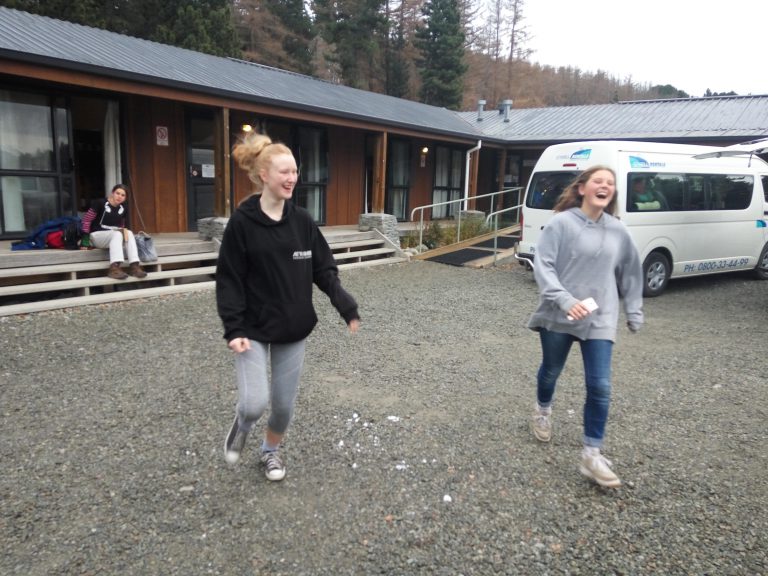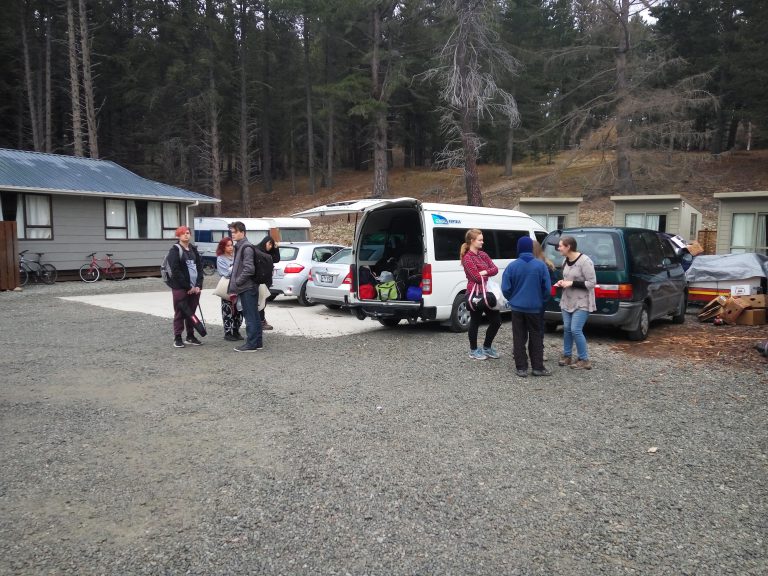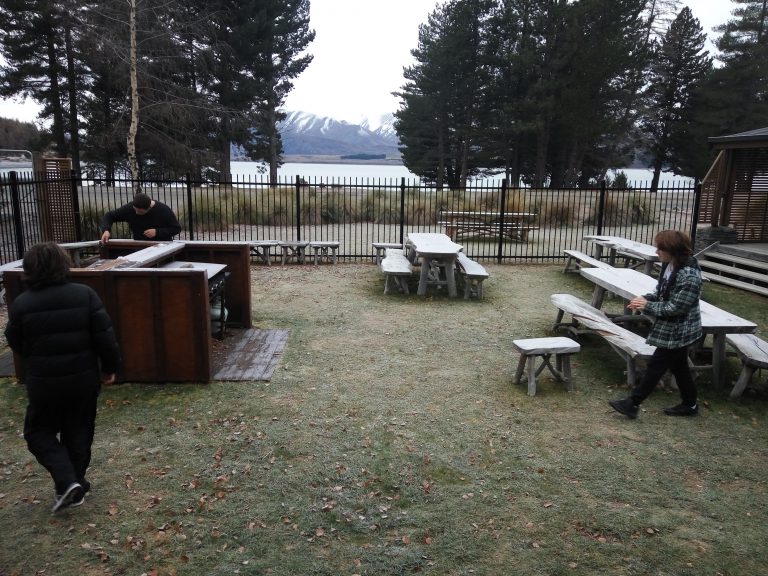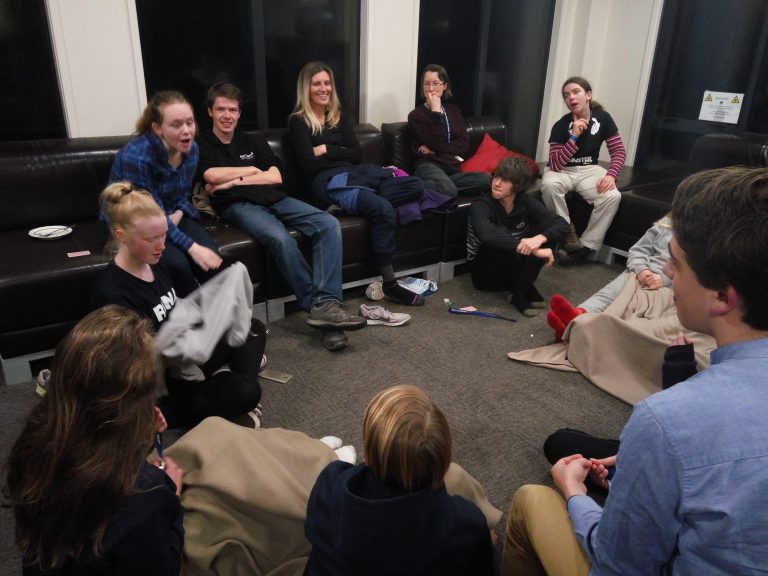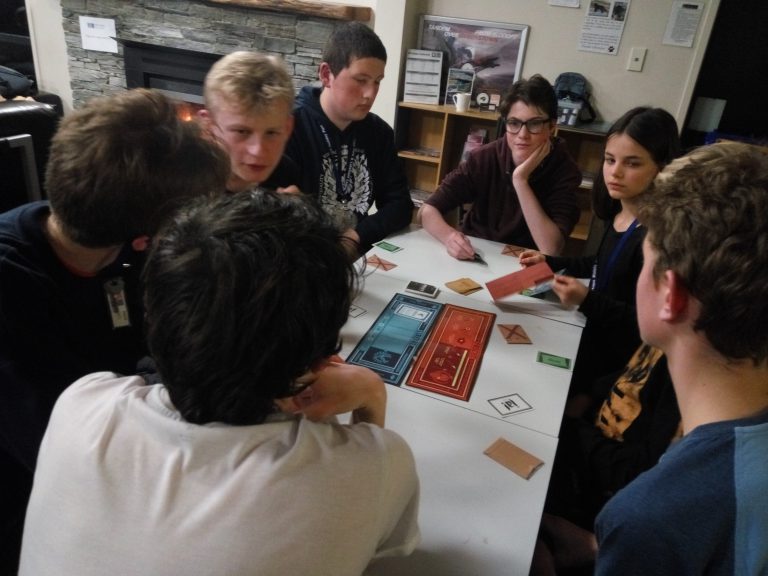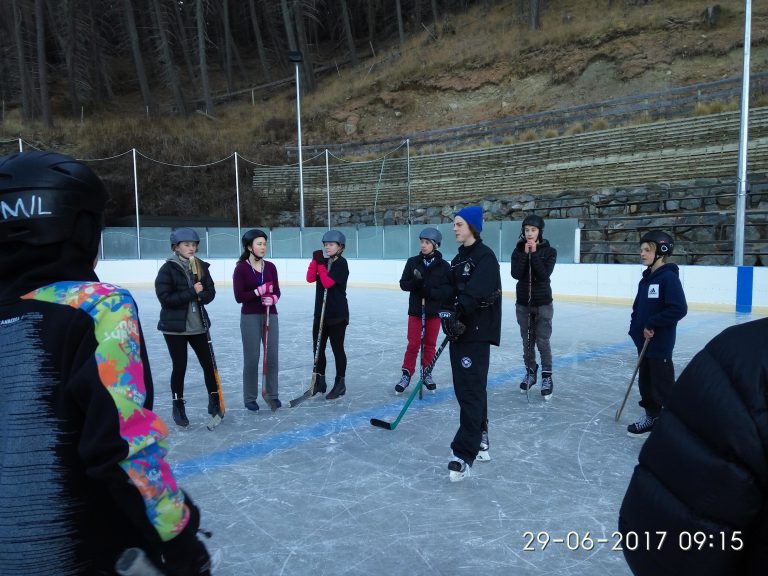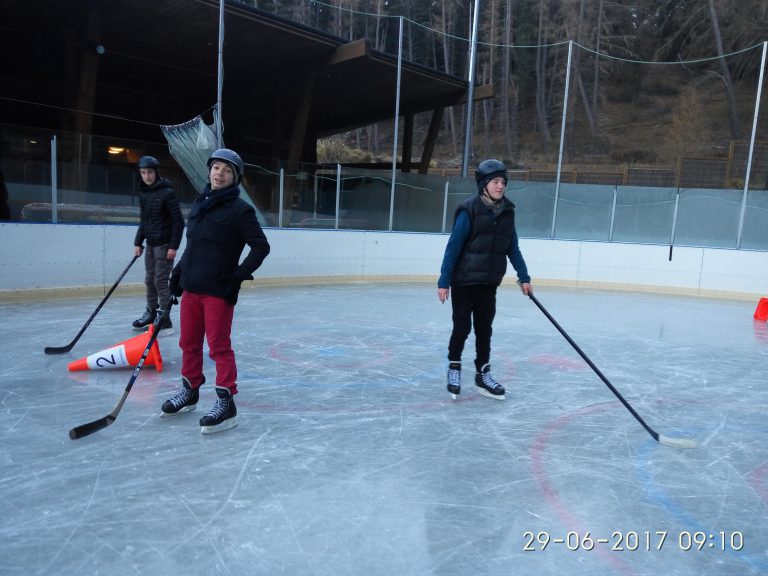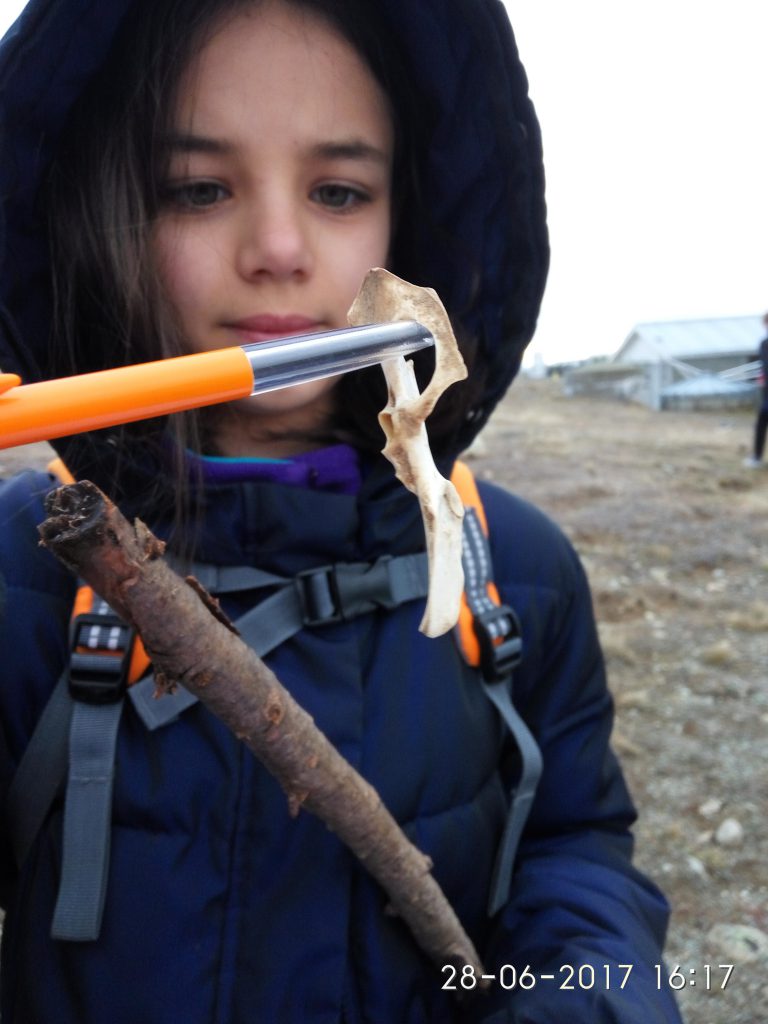 Matt Parkes – Learning Advisor
Other Notices
Dental Care over the School Holidays
The Community Dental Service will operate an emergency service over the school holidays. This service is to provide relief of pain only and will not undertake 'routine' treatment. The service will be available each working day from 8:45am until 12:30pm from the Hillmorton Community Clinic, Sylvan Street, Christchurch for the following times:
Monday, 10th July to Friday, 14th July 2017 (excluding weekends)
and
Monday, 17th July to Friday, 21st July 2017 (excluding weekends)
This service will operate by appointment only and if we are unable to see your child, alternative options will be given. If your child has dental pain as a result of an accident please contact your dentist in the first instance.
You can phone and make an appointment for the emergency clinic by ringing 0800 846 983.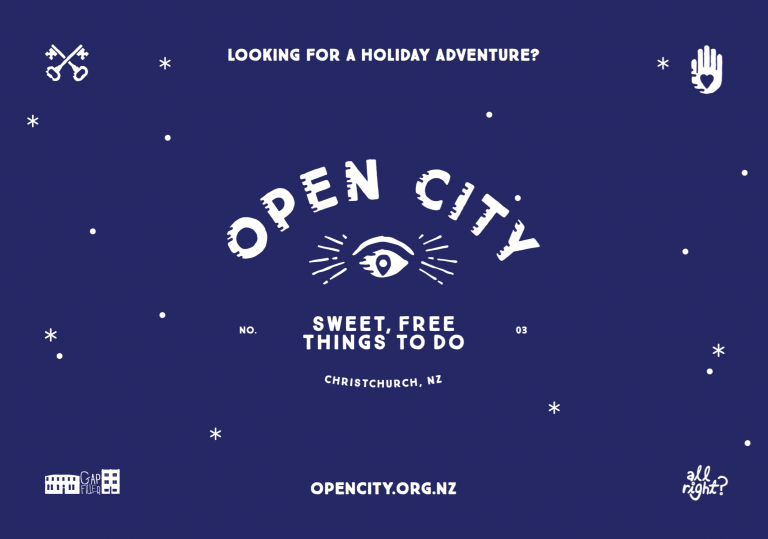 Formality
Hi, I am Vera, a Year 12 student from St Andrew's College. My Business Studies team and I have developed an online, not for profit business called 'Formality'. Our website is now up and running and a number of students in Christchurch are already using our service. It would be great to have Ao Tawhiti students checking out 'Formality', too. This is how it works:
Formality
Looking for a way to make money? Or are you needing something to wear to your formal or just simply having your makeup and hair done at the cheapest price? 'Formality' will help you either gather those extra bucks by renting your dress or suit to others, or rent out the perfect formal outfit from someone else that will help you look amazing without spending a fortune. Simply create an account on our website, connect with other students from Christchurch and you'll find everything you need to be prepared for the night. Visit www.formality.co.nz or like our Facebook page for more information.
Vera Goesmann, vgo1871@stacmail.net