The final newsletter of 2017.  Enjoy the holidays, take a break and get ready to do it all again in 2018!
Upcoming Events
School Holidays: Thursday 14 December 2017 – Wednesday 31 January
Term 1, Week 1: Starting Tuesday 30 January 2018
Tuesday 30 January: Teacher Only Day [School Closed]
Wednesday 31 January: Teacher Only Day [School Closed]
Thursday 1 February: IEMs
Friday 2 February: IEMs
Term 1, Week 2: Starting Monday 5 February 2018
Monday 5 February, 9am: Mihi Whakatau, Unlimited Campus
Monday 5 February, 10am-3pm: Community Day (All Communities)
Monday 5 February: Term 1 begins Discovery Campus
Tuesday 6 February: Waitangi Day [School Closed]
Wednesday 7 February: Term 1.1 Begins, Unlimited Campus
Friday 9 February, 4.30pm-6.30pm: Whanau Group meets, Unlimited Campus
Messages
Message from Steven
Appointments Update – Community Leader Y7-10
With Pete's announcement that he will be leaving for Westland College, I've had to do some late scrambling to ensure that we have his homebase and CL role covered.  Florian will continue to have a 7-10 homebase but will be a 11-13 CL.  With our increase in numbers at 7-10, we have created a new 7-10 homebase.
Deborah Dunlop-McClure will cover the homebase and 7-10 CL role for Term 1 2018, so I can advertise the position permanently at the start of the year. Many of our Discovery Campus families will already know Deborah, as she is a parent of 2 students there, as well as an occasional reliever.  She has a wealth of leadership and teaching experience and I am extremely confident that Deborah and her team of LAs will create exciting and interesting learning opportunities for the 7-10 students they work with each morning.
Thanks
Finally, thank you to all of the students, parents and staff who have helped make this such an awesome year.  I have really appreciated those of you who have contributed positively to the school community through your involvement, engagement and commitment.  Enjoy the well earned break and make a commitment to ensuring that 2018 is an even better year than this one was for all.
Steven Mustor – Director
Schoolwide Notices
Volunteers gratefully accepted in the office over January
We are in the process of scanning our hard copy files to electronic files and would love some help if you have time or inclination. This task is easy to learn and involves using our copiers at either the Discovery or Unlimited Campus. I can be flexible with the times to suit you and can offer a yummy snack. If you are interested, please email jacinta.buist@aotawhiti.school.nz
Jacinta Buist – Director's PA
1-6 News
Arnau's Dress up day and Disco for the City Mission in Phoenix Community
Our student Arnau Marginet  created his own music on garage  band and then with the help of a parent who provided the disco equipment (thanks Brent) he set up his own disco during lunchtime. 
Firstly Arnau  emailed parents, put up posters and visited in HBs to let kids know in the community about his can drive dress up disco
He put up black paper over the class windows for ambiance and then he charged a can of food for attending his fab disco or for dressing up for the day .
Aranu's initiative raised  over 150 cans for the City Mission  which they gratefully received and thanked him for!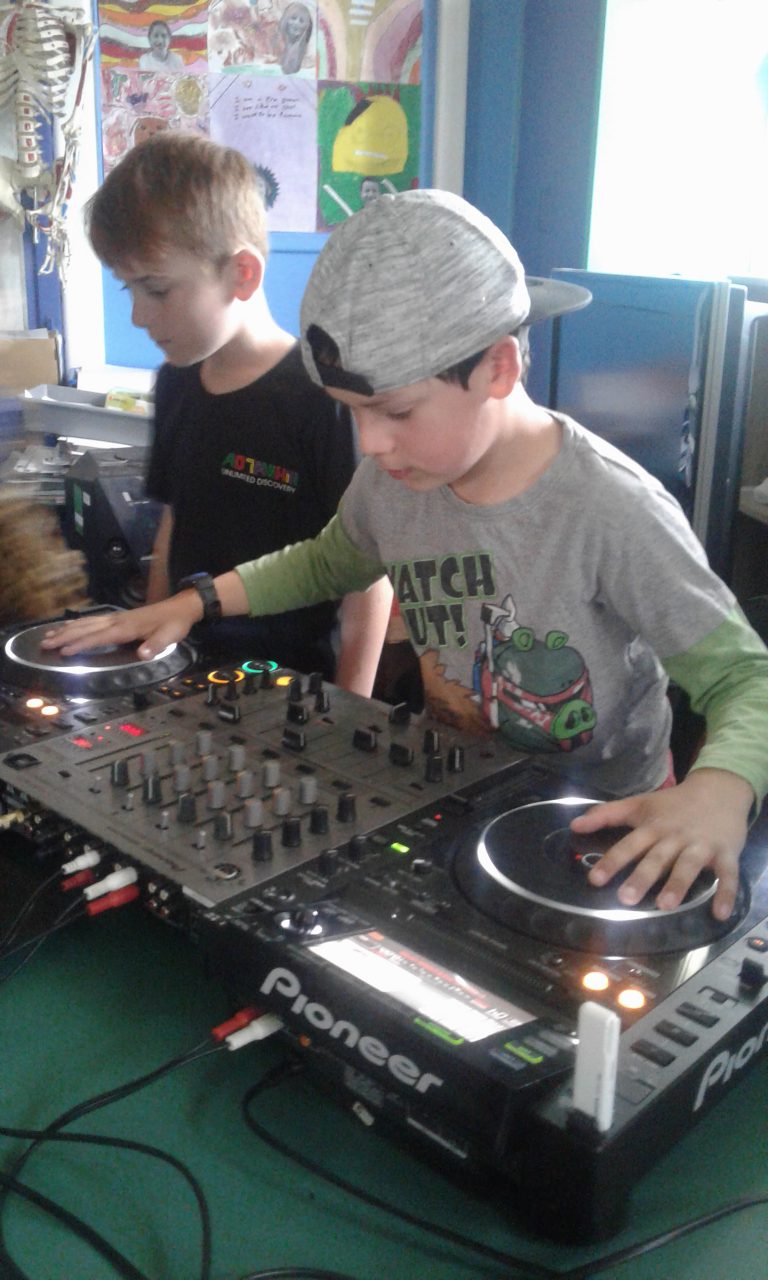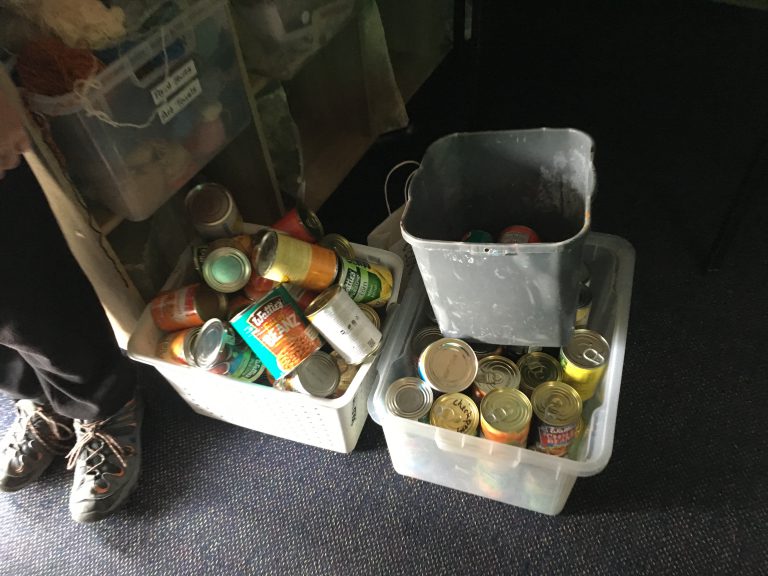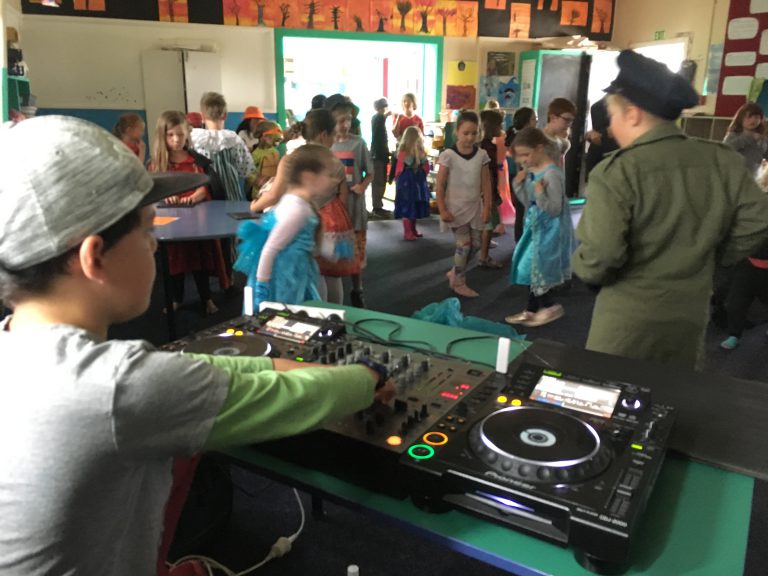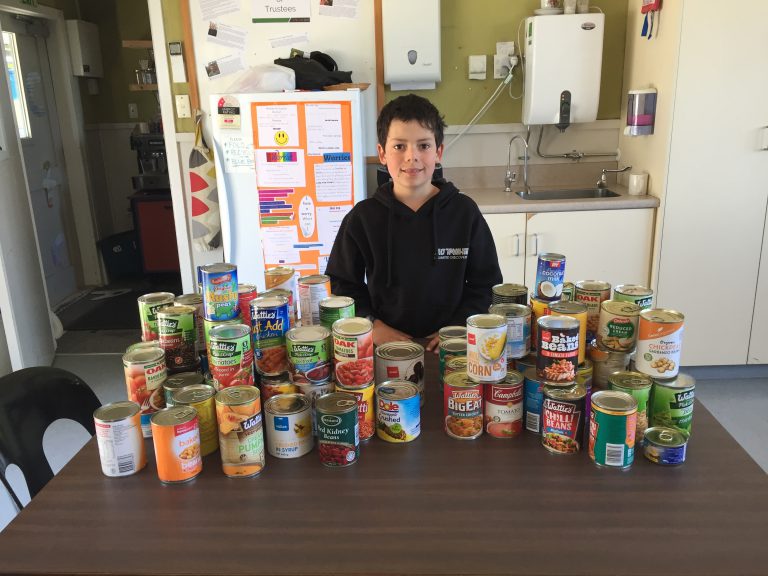 Homebase Phoenix Robotics teams returns from Auckland victorious!
Five 10-year-old homebase Phoenix kids, D-Bug, Tink-R, Code-Dancer, KRSH-R and Axl-Peace (Avery, Bailey, Lia, Sarah and Paige) have spent almost half of the year working as the Robotics team, "0nly4G1rls". (The team name is a pun, Avery is a boy, but there are… only four girls, get it?).  With several of the kids having never touched Lego before or done any programming, it was a daunting and ambitious challenge to sign up a team for the FLL international robotics challenge, but all 5 kids set the project as their Inquiry and PINs for the last two terms, as well as dedicating weekend sessions and late nights… and their dedication paid off!
The competition has 4 main components – 3 of them being related with robot design, robot programming, and the points the robot is able to earn during a timed robotics challenge. The fourth component is weighed as heavily as the rest, and requires the kids to identify a problem within the scope of the theme of the year and devise a possible solution for the problem.  This year's theme was "HydroDynamics – the human water cycle" and the team chose nitrate contamination of New Zealand rivers as their problem. For a solution they developed the "EcoEgg", a mobile nitrate contamination sensor that is deployed and collected by the public on an "Eco-Caching" website. (Similar to geocaching, but with a moving target that travels downstream collecting water samples.)   The team took their idea to a variety of specialists as well as a water purity scientist at Environment Canterbury and received glowing praise for their research, design, unique distribution model and passionate presentation.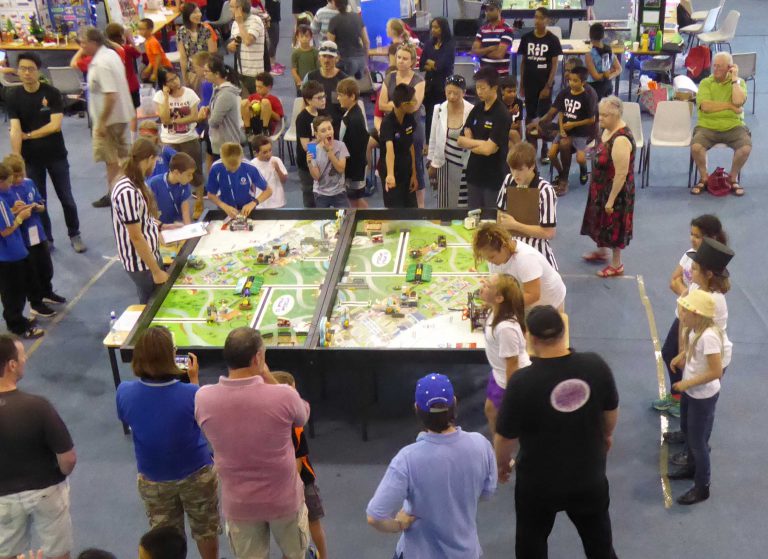 The judges at the FLL competition were impressed as well, as 0nly4G1rls took home the coveted "Judges choice" trophy, which requires impressing the judges across all facets of the competition.  In addition to impressing the judges, their robot, "Li'l Pokie" ranked 10th place nationwide!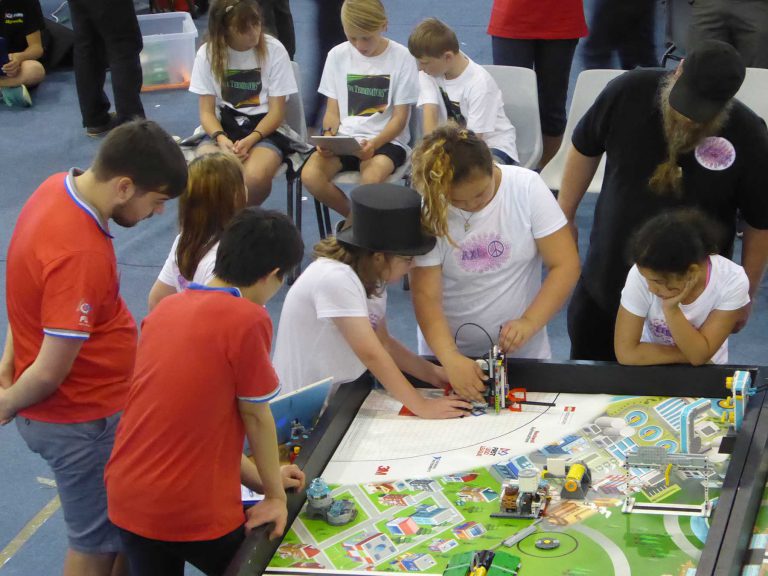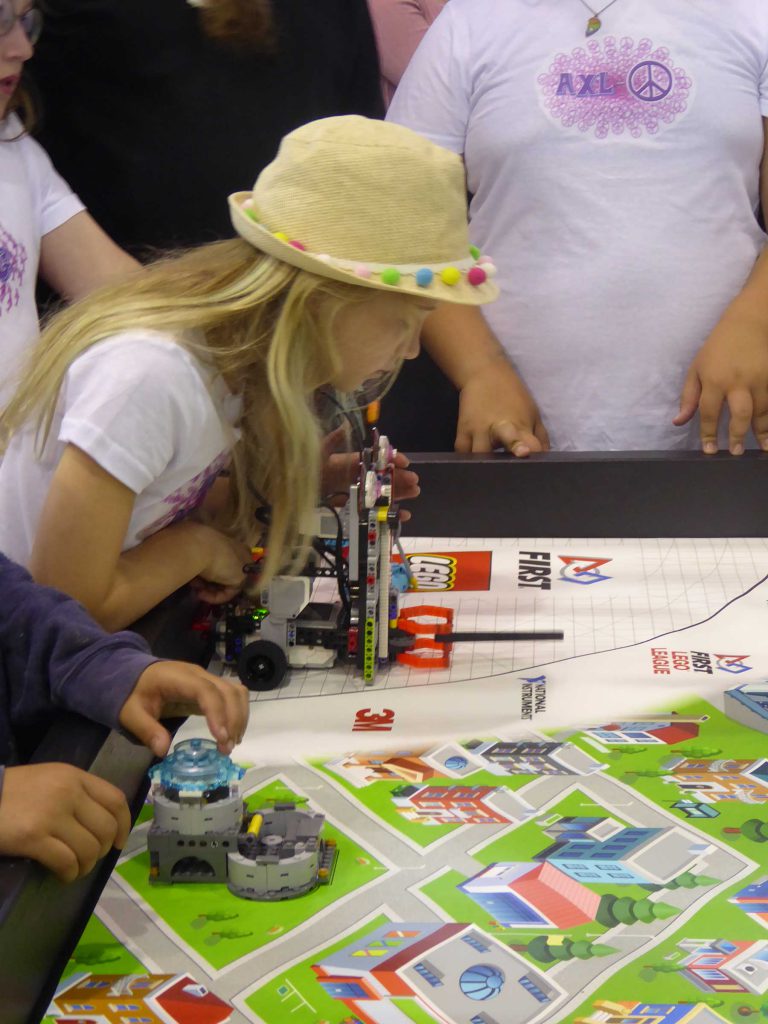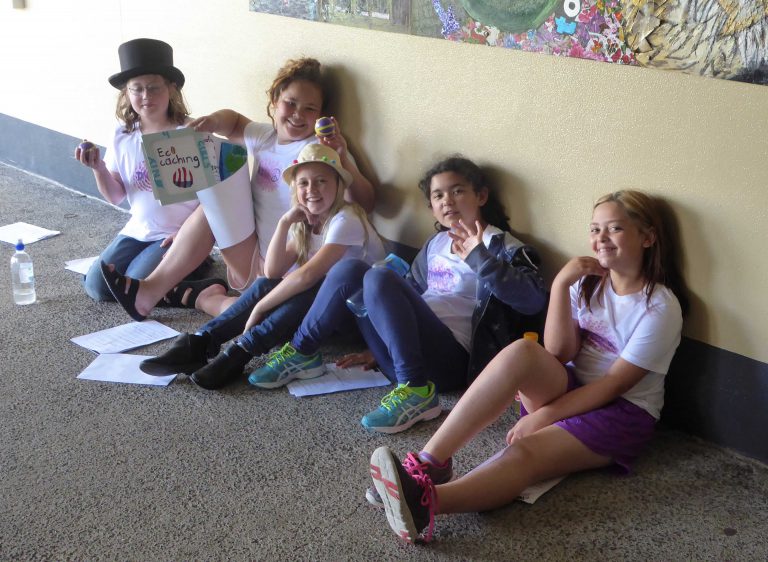 The team coach, Phoenix parent Andrew Dean, is a combination of insanely proud and insanely exhausted!  Sadly, 3 of the 5 kids are leaving the  McMahon campus to the  Ilam site and to other schools, but are so happy to have ended their time at  McMahon with such a bang.  Thanks to all the parents who supported the journey and to everyone who helped fundraise for the trip and especially to Regina Dean, who did all the trip planning and organization, and made sure the kids had things their coach would have overlooked, like plane tickets… a place to stay… and food.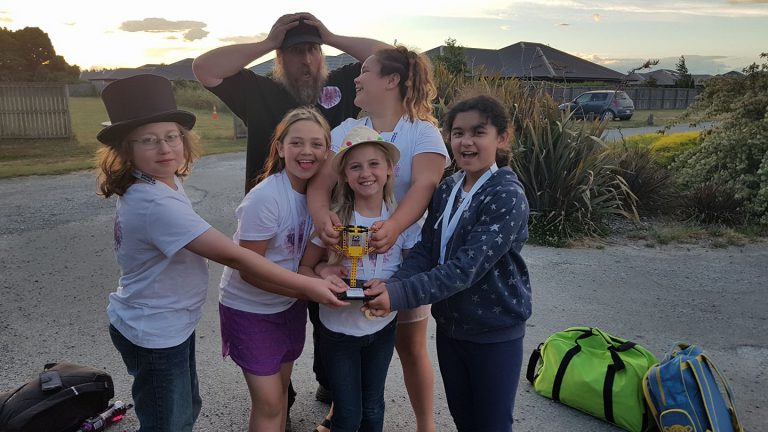 A huge thank you to Andrew and Regina whose enthusiasm and passion made this all possible for our amazing kids!!
Arion Farm
Today Otis Jorgensen and Sam Fensom from the Phoenix Community took $200 to Arion Farm to help the animals. They have been part of a team who have worked with Arion for the last two terms caring for the animals. The money was raised at Disco organised by Paige Kumeroa! Well done guys!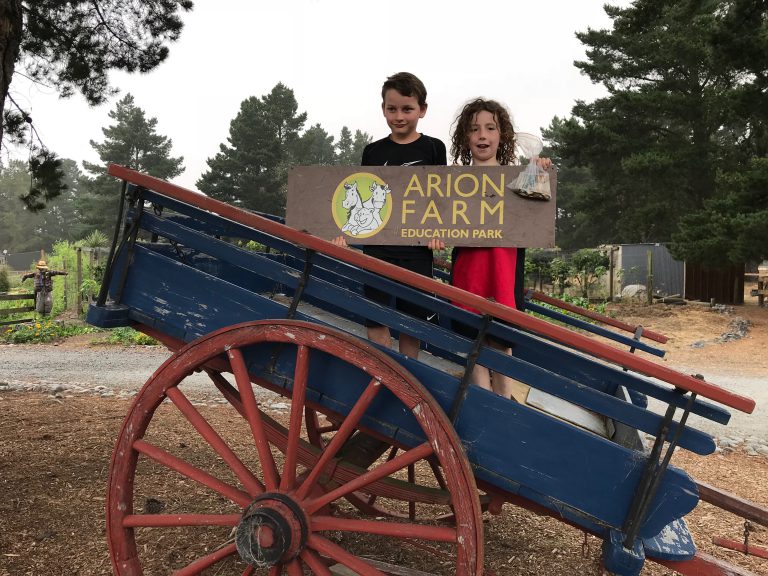 SPCA Big Projects
The SPCA Big Projects  group from the Phoenix Community  has been working for the last two terms to help the SPCA. They have interviewed at the SPCA to see what they needed. Organised blanket drives and have now donated over $200 dollars to help the SPCA afford a full time vet. This money was raised through the Disco organised by Paige Kumeroa and supported with resources from Andrew and Regina Dean. Thank you, everyone, for this great Community initiative!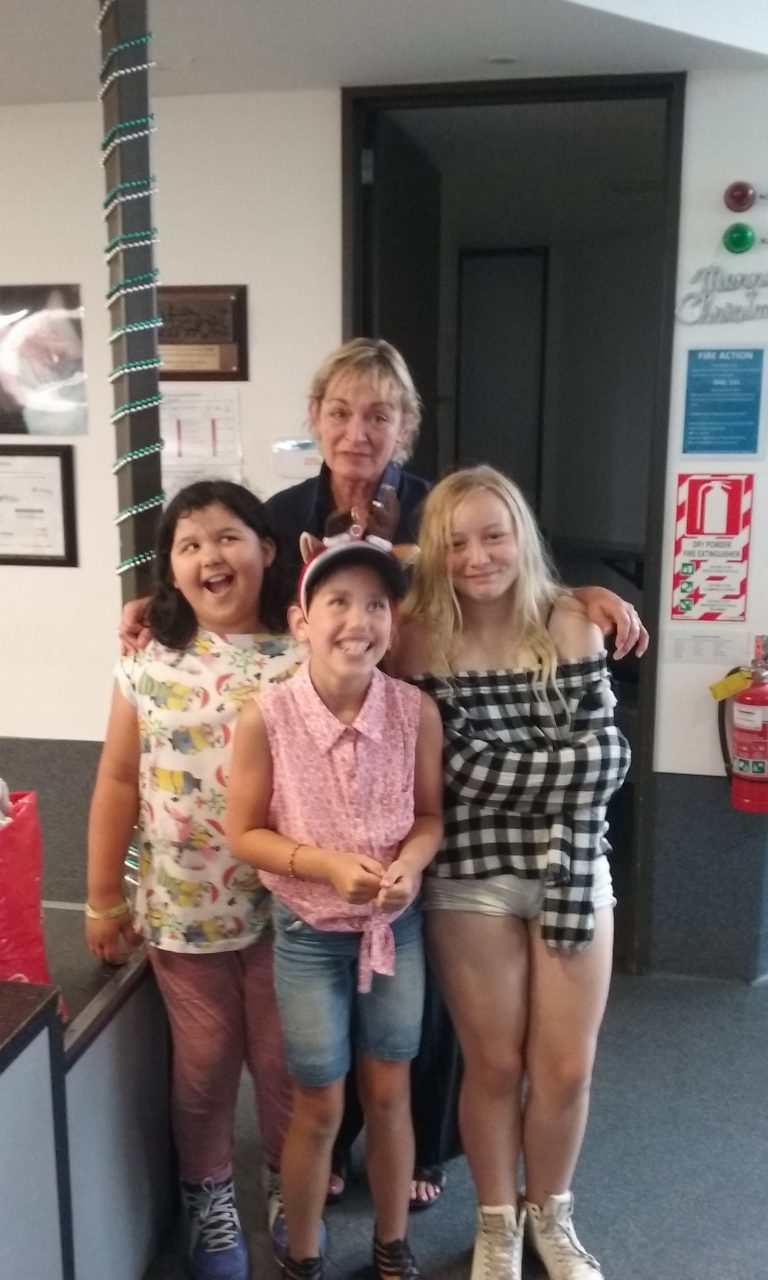 Melva Gill – Community Leader
Infinity Conference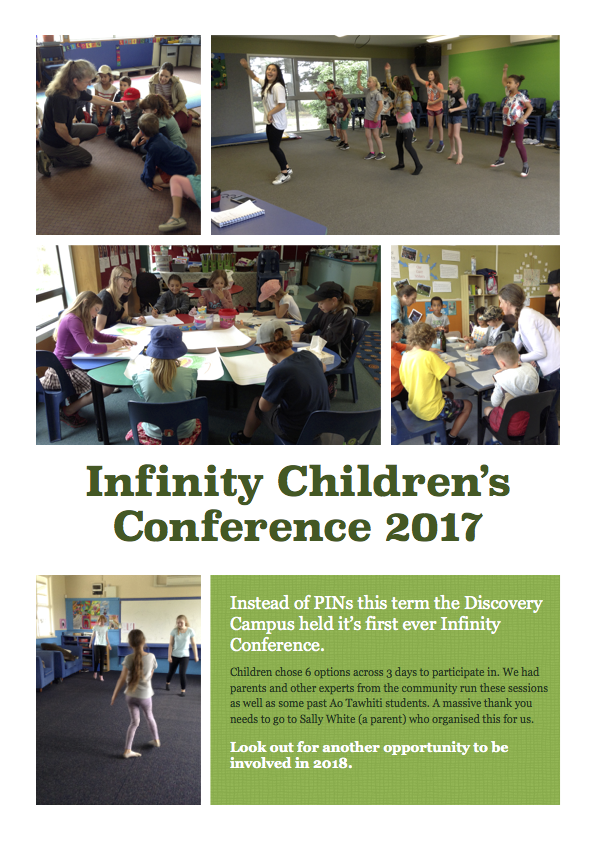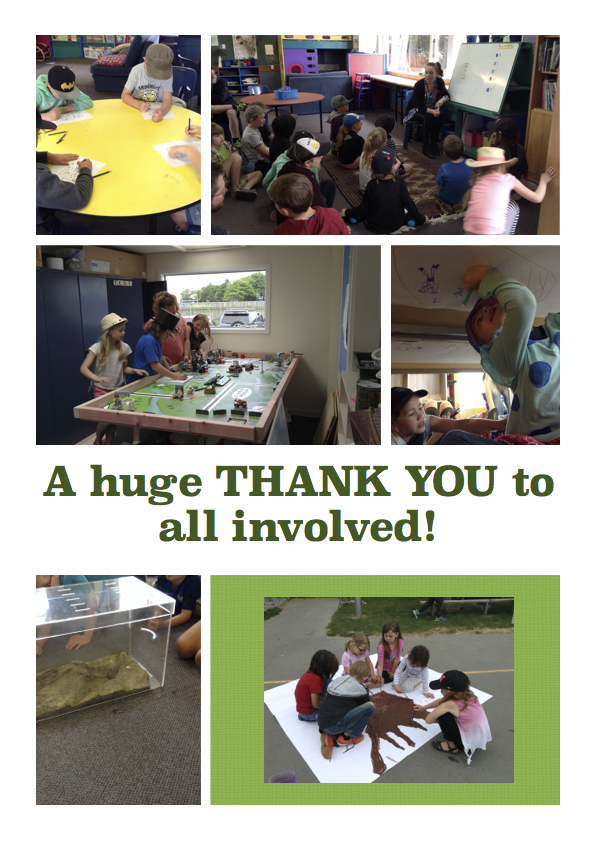 Nadine Walmisley – Community Leader
7-13 News
Cave Stream trip 2017
The wet and happy students after this year's trip through Cave Stream.  Natalie, Angela, Imogen, Alex, Noah, Jacob, Oliver, Diggs, Kieran, Mario, Iho and Gabriel completed the challenge with the support of Robert, Liam, Zack and Miriam, and caregivers Mark and Cyn.  A good effort by all!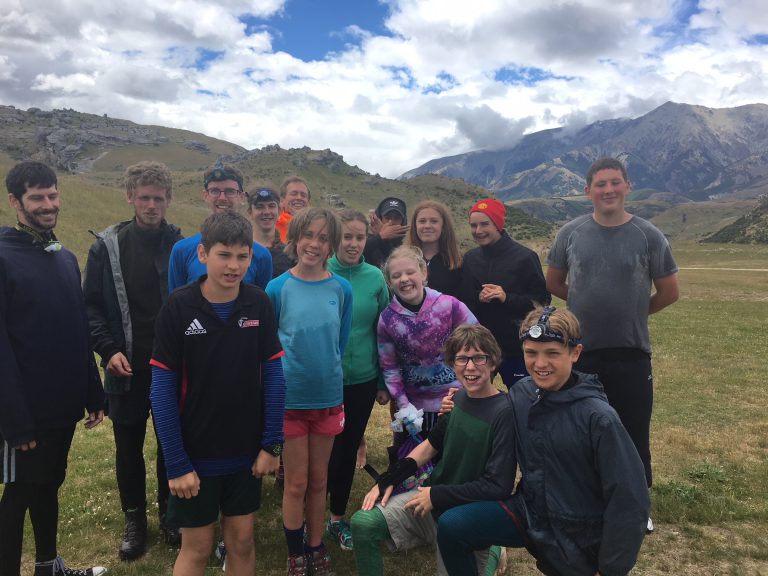 Miriam Denney – Counsellor
The Ōtākaro Project
"Ōtākaro, meaning 'the place of a game', is so named after the children who played on the river's banks as the food gathering work was being done." – https://my.christchurchcitylibraries.com/ti-kouka-whenua/otakaro/
There will be games aplenty in this project based class. There is also a high probability that students will be spending some of their time on (or in) the Ōtākaro….
The majority of our time next year will be spent with the homebase undertaking physical, mental and emotional challenges. We will also spend a considerable amount of time outside of the classroom and off-site, learning about our environment, its history, and working on various restoration projects. Formal subject-based 'classes' (including NCEA) will not be a focus, but there may be the option of some students taking a limited number of NCEA assessments within the class. Students will also be able to sign up for two 'colour-block' classes (provisionally 'orange' and 'purple'). The majority of academic learning will be context/ project based, with students developing the skills they need to solve the various challenges that they will face through the year.
An ungodly mash-up of Survivor, Fear Factor, Biggest Loser and The Chase, students will hopefully end the year fitter, stronger, smarter and more confident. Students will join one of two teams – Kekeno or Mangō – and compete in weekly reward challenges. Each term we will work on specific projects that all lead towards an almost unachievable goal for the end of the year (this may include international travel, depending on how much funding we can raise!) In term one we will be building waka ama to paddle/ sail to Ōtamahua (Quail Island) where we will be assisting with its ecological restoration.
Matt Parkes – Community Leader
Other Notices
Summertime Reading Club with Christchurch City Libraries
Kia ora
Encourage your students to read this summer and they can be in to win great prizes!
The Christchurch City Libraries annual Summertime Reading Club programme is for kids between 0 and 13 years old inclusive. The competition starts on Friday 1 December 2017 and finishes on Friday 19 January 2018 at 5pm.
We would love your help in promoting this to your students and so if you could pop it in your school newsletter and your teachers were able to talk with their classes, this would be greatly appreciated.  We have various posters that can be used.  If you wanted to print or include in your newsletter, please feel free.  The three poster options can be found here:
https://my.christchurchcitylibraries.com/wp-content/uploads/sites/5/2017/11/Page-1.pdf
https://my.christchurchcitylibraries.com/wp-content/uploads/sites/5/2017/11/Page-2.pdf
https://my.christchurchcitylibraries.com/wp-content/uploads/sites/5/2017/11/Page-3.pdf
Here is a helpful explanation about what it is, along with how your children can get involved:
The Christchurch City Libraries annual Summertime Reading Club programme is for kids between 0 and 13 years old inclusive. The competition starts on Friday 1 December 2017 and finishes on Friday 19 January 2018 at 5pm. Try an eBook, read an eMagazine or read to someone – tell us your reading experiences and be in to WIN great prizes.
Children and families with children aged 0 to 13 years inclusive are encouraged to share their reading experiences this summer. All kinds of reading are to be celebrated! Pick up a challenge sheet from any Christchurch City Libraries or download a copy from the library website: https://my.christchurchcitylibraries.com/summertime-reading-club/
The emphasis this year is on encouraging shared family experiences – have fun together as you celebrate the joy of reading!  Children will be asked to get a teacher, librarian, or parent to 'stamp, sticker, or tick' the five experiences they have had.
We look forward to seeing your students getting involved this summer!
Ngā mihi 
Gabrielle George – Learning Administration Co-ordinator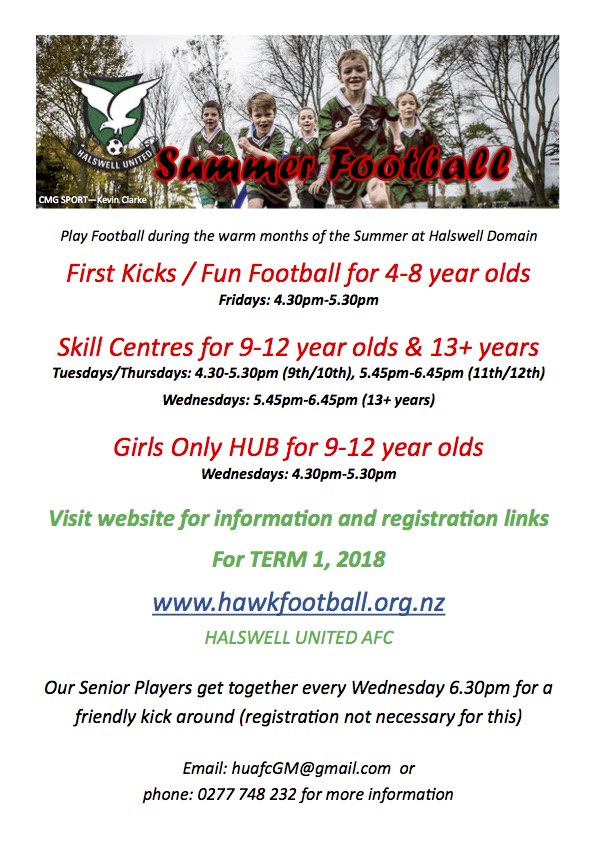 Children's Day 2018: Information Sheet