In this newsletter
Upcoming Events
School Holidays: Wednesday 14 December – Tuesday 31 January
Term 1, Week 1: 9am Wednesday 1 February 2017
Messages
Director's Message
Property – Meeting date to diary
Suze and I met with the MOE to talk property today.  The most important outcome was to set up a meeting with our community, where they can share where we are at with design, the next steps in the design and how you can be involved.  This meeting has been set for 7pm Wednesday 1 February at the Unlimited Campus.  This is the first day back at school.  I'll update you with more info closer to the time, but felt that it was important for you to factor it into your thinking
Thank You
I just wanted to take the time to thank all of you for your continued support throughout this year.
It's been an extremely busy year for me.  It started with a forced shift from the Ao Tawhiti Block to Otakaro (a move that is just being completed now), the loss of our site on High Street, and an ERO review, and moved on to the purchase and announcement of a new site on St Asaph St, and a degree of certainty on our Halswell and University campuses until that move in 2019.
I've had a great time working with my Level 2 and 3 English students – thank you guys for reminding me what a privilege it is to be an LA at Ao Tawhiti Unlimited Discovery.
Thank you also to my fantastically supportive Senior Leadership team.  Duncan and Ian have done an outstanding job of ensuring the sites are managed effectively, while also working with Blair and myself on all the curriculum and organisation matters that help keep the school going.
Thank you Blair, Pete, Florian and Louise for stepping up into leadership roles this year.  Blair ensured that Ian was able to recover from his "event", Pete ably led the Unlimited Campus while Duncan was on leave, while Florian and Louise ensured our Y11-13 communities continued to operate smoothly while Pete, Emma and Richard were on leave.
I also want to thank the Board of Trustees for their continued support.  Bee and Suze have been excellent Chairs and have ensured that the school continues to have access to the resources and support that it needs to deliver awesome learning opportunities for our students.
Have a great holiday.  Enjoy the time with you family and friends.  I'll looking forward to seeing you all back here in 2017.
Staff Farewells
Blair Sheat, Fiona Hogan, Greta Farrant, Isabel Hitchings, Jason Eade, Jo Bennett and Zack Williams are all leaving us this year.  All of them have contributed a huge amount to Ao Tawhiti Unlimited Discovery in the time they have been here.
Blair moves on to become Principal of Cheviot Area School.  Blair was a founding staff member of Unlimited in 2003.  He started as a Learning Advisor, and leaves us as a Principal.  I cannot overstate how much Blair has shaped our school.  His commitment to our Special Character, his efforts in supporting student centred curriculum and his leadership will leave an impression on Ao Tawhiti Unlimited Discovery for years to come.
Fiona has been involved with the school for many years, starting out as a dedicated parent at Unlimited Paenga Tawhiti. Fiona has worked with our students by offering exceptional courses like urban gardener, conservation action network, and supporting our students with their independent learning.
Greta has been the receptionist at the Unlimited Campus since the start of 2015, helping make our reception a brighter place. Greta is looking forward to continuing her tertiary study.
Isabel has decided to leave her Teacher Aide's role at the Discovery Campus.  Isabel started as a parent at the Discovery Campus, became a TA and returns to being a parent at the school.
Jason has worked as an LA at the Ao Tawhiti Unlimited Discovery since 2014.  For the past couple of years, Jason has done an amazing job supported our Y1-3 students with their learning.
Jo took over Bek's homebase mid way through the year.  Jo has done a great job of supporting our students as both a Teacher Aide and English LA over the past few years.
Zack started at Ao Tawhiti Unlimited Discovery as a trainee teacher in 2014, before starting as a Chemistry LA and Lab Tech in 2015.  This year Zack has had a homebase. Zack is returning to Canada to continue his teaching career.
We also have Emma Barrett and Sarah Marshall on leave for 2017.  Emma is trying her hand at being an HOD while Sarah is expecting her first child early next year.
Everyone that gives their skills and time at our school leaves their mark on it. I really do wish all of the staff leaving this year the very best with their futures, and hope that they take their learnings from here into whatever they do in the future.
Welcomes
In addition to having Braden Faavae return and Marie-Eve join us, I can now confirm that we have two new Sarah's at Ao Tawhiti Unlimited Discovery.
Sarah Aarts will be supporting our Unlimited Campus students with NCEA Level PE and some science.  Sarah has been working in the UK for the last couple of years and has several years experience working with NCEA Level PE.
Sarah Faithfull will be offering our Unlimited Campus students courses in Dance and Health.  Sarah is a successful dancer, dance teacher and studio manager.  Sarah is looking forward to working with our students to help create amazing opportunities for them.
Steven Mustor – Director
7-10 News
7 – 10 update
Despite a little early morning rain and a decidedly chilly SW breeze, students brave enough to make the journey out to Ferrymead had a great day on the 12th. The final options were the Gondola, Paintball, Mini-golf and Flipout Trampoline World. Fortunately the weather actually improved, as forecast, and we even got a little sun in the afternoon. Apologies to those parents who had to wait a little longer than expected to take students home – they were having so much fun that it proved a bit of a challenge to get them to finish activities!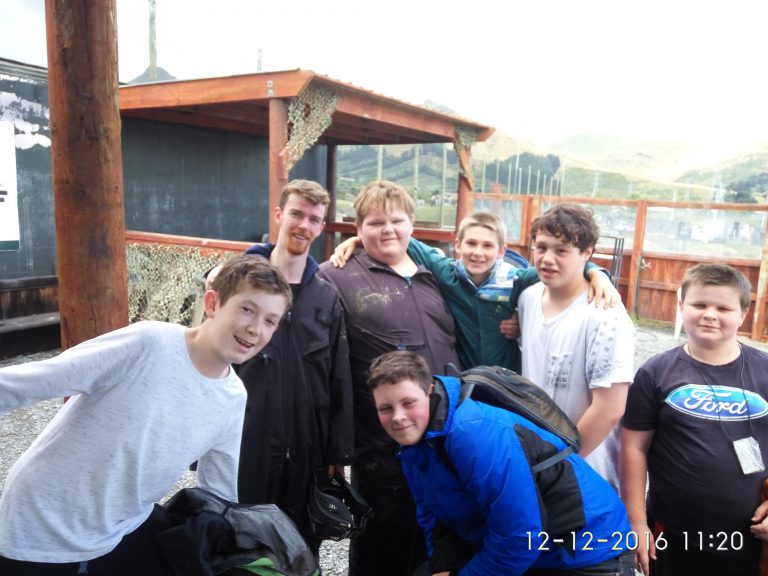 Turns out Zack is as able in Urban warfare as pancake making!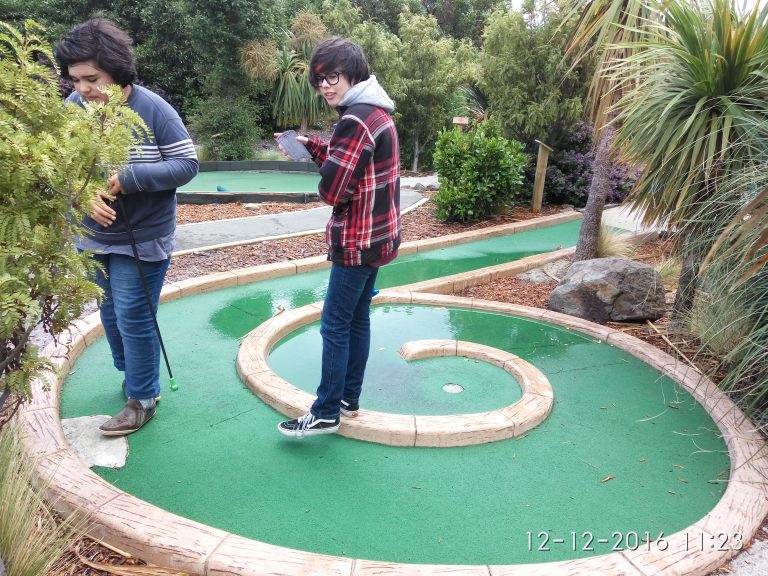 Additional water hazards made minigolf a bit more challenging.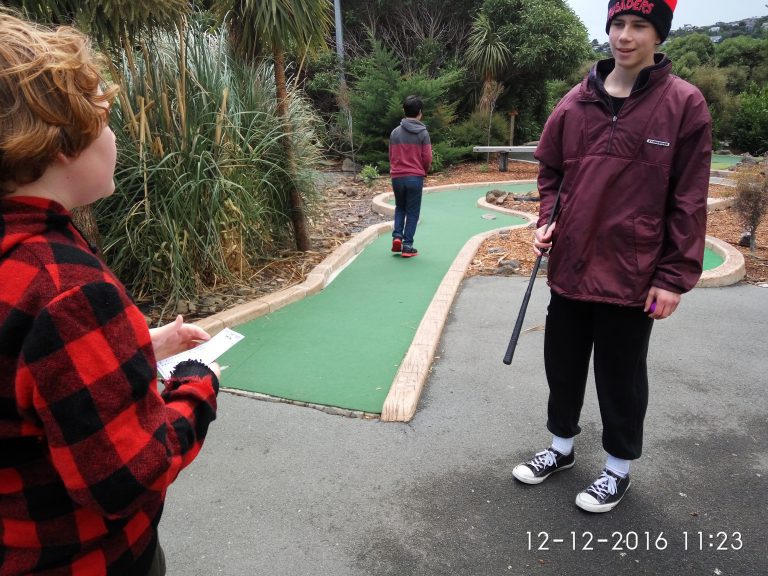 There's always time for a "quick" game of magic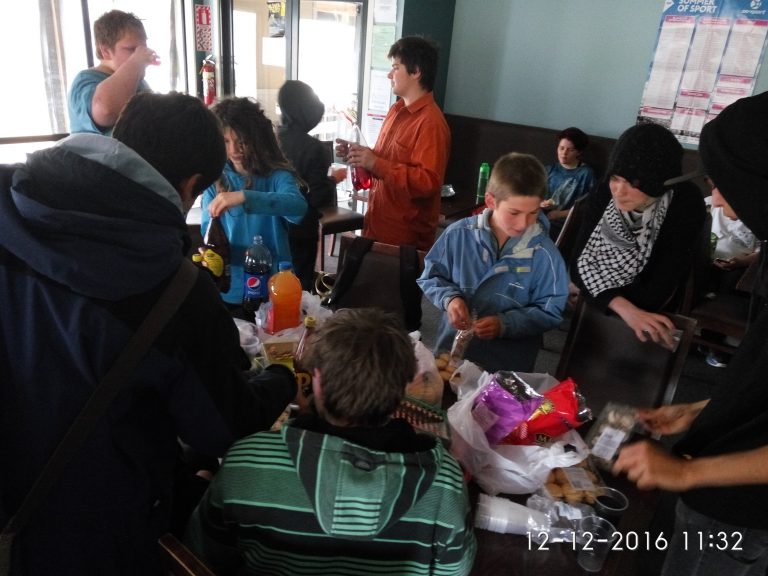 LUNCH!
Matt Parkes – Community Leader
Dance
Sarah Marshall – Learning Advisor
Other Notices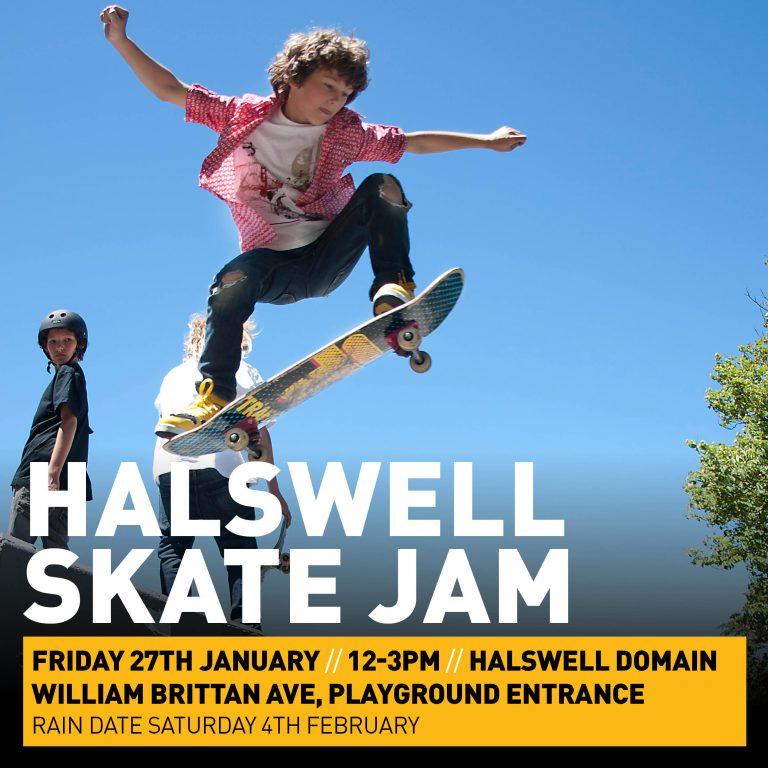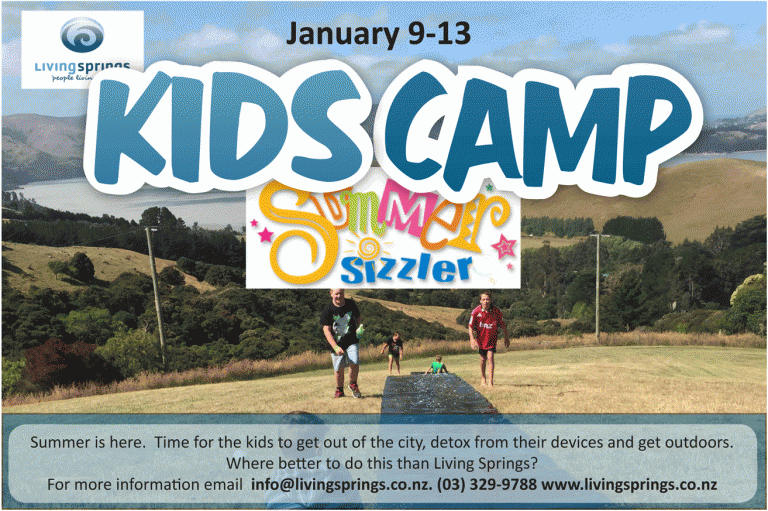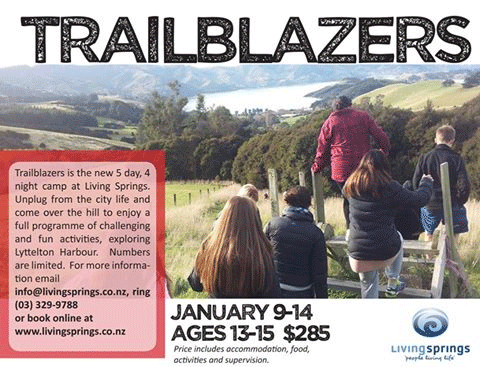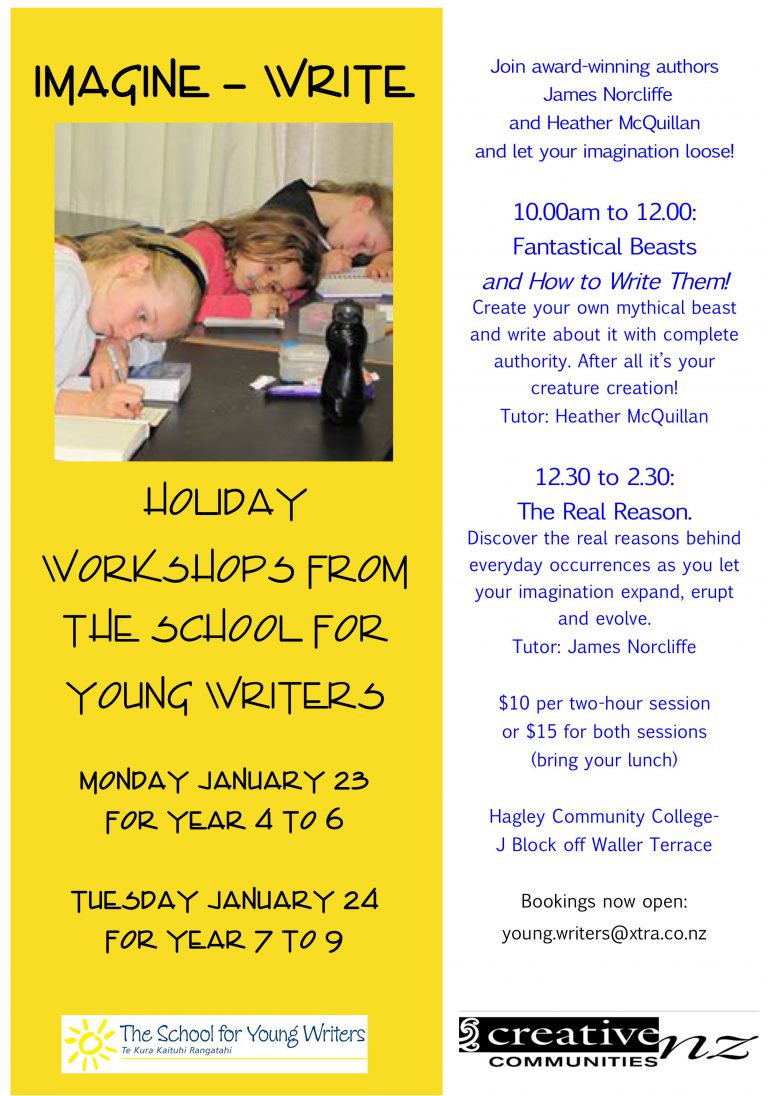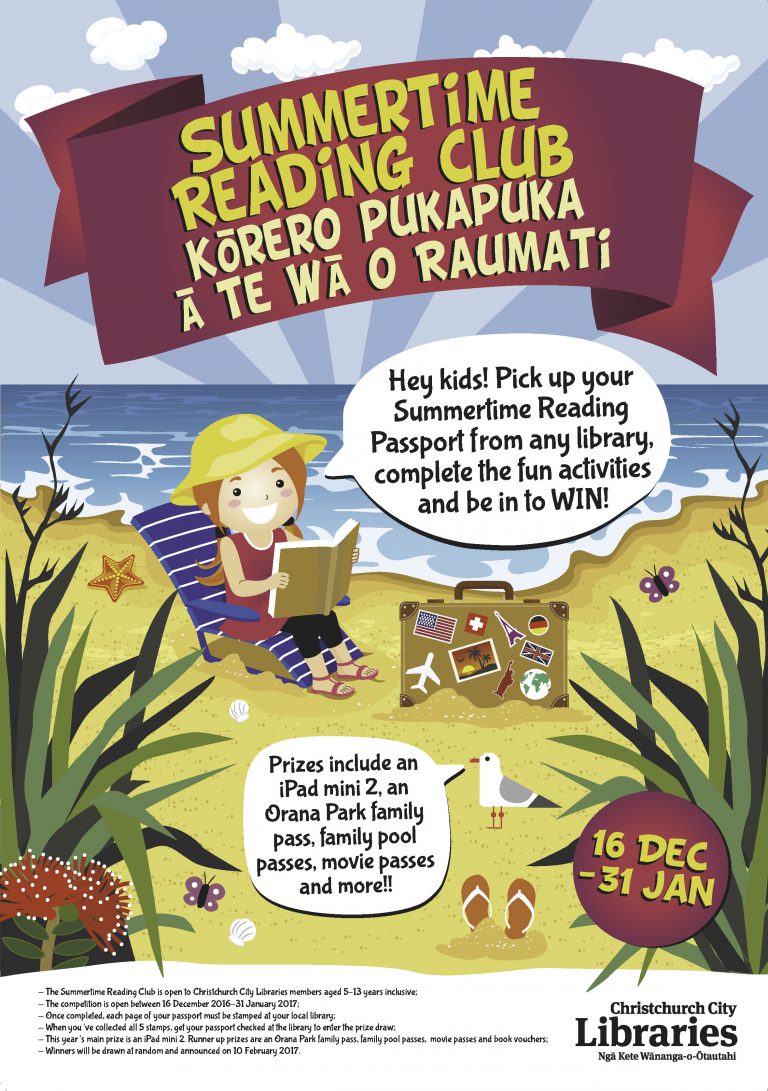 Dental Care over the School Holidays
The Community Dental Service will operate an emergency service over the school holidays. This service is to provide relief of pain only and will not undertake 'routine' treatment. The service will be available each working day from 8:30am until 12:30pm from the Hillmorton Hospital site.
Tuesday, 10th January to Friday, 13th January 2017 (excluding weekends)
Monday, 16th January to Friday, 20th January 2017 (excluding weekends)
Monday, 23rd January to Friday, 27th January 2017 (excluding weekends)
Monday, 30th January 2017
This service will operate by appointment only and if we are unable to see your child, alternative options will be given. If your child has dental pain as a result of an accident please contact your dentist in the first instance.
You can phone and make an appointment for the emergency clinic by ringing 0800 846 983.