First newsletter of Term !  There's info on upcoming LA presentations that you can attend, what happened at the end of Term 3, what's happening at the start of Term 4 and and info about upcoming events..
Upcoming Events
Term 4, Week 2: Starting Tuesday 24 October 2017
Wednesday 25 October, 8.15am-8.45am: Breakfast Club, Kitchen, Unlimited Campus
Wednesday 25 October, 11.45am-12.30pm: Kapahaka, Unlimited Campus, DW2
Wednesday 25 October, 1pm-1.30pm: Chemistry LA Presentations, P11, Unlimited Campus
Term 4, Week 3: Starting Monday 30 October 2017
Wednesday 1 November, 8.15am-8.45am: Breakfast Club, Kitchen, Unlimited Campus
Wednesday 1 November, 11.45am-12.30pm: Kapahaka, Unlimited Campus, DW2
Saturday 4 November, 5pm-10pm: Motukarara fireworks fundraiser.
Sunday 5 November: Newsletter Published
Messages
Message from Steven
Appointments for 2018
With the end of the year approaching, I am starting the process of finalising the Learning Advisor appointments for 2018.  We have several positions advertised on our vacancies page.
The first position we have to fill is the Chemistry LA position at the Unlimited Campus.  The position becomes permanent from 2018 and we have 2 applicants presenting to the community on Wednesday 25 October at 1pm-1.30pm at the Unlimited Campus.
These presentations are an important part of how we appoint our LAs and we would love to have as many parents there as possible to offer us your thoughts on the candidates.
In the coming weeks, we are likely to need you again for the 4-5 positions that will be close in the next 3 weeks.  Keep an eye out on the news section of the website (which also talks with facebook and twitter) for when these are on.  Unfortunately I cannot set times and dates for these presentations until after I have shortlisted candidates, which often makes these announcements quite last minute.
EduChange Conference 2017
At the end of last term I attended the EduChange 2017 conference in Melbourne. The conference has a focus on bringing change to the education that our students receive (particularly in Australia obviously).  The conference was refreshing in it's absolute and unapologetic desire to see education break the rules and put all students and their learning first.  I found myself feeling very privileged to lead a school where many of those silly rules and limitations are not part of our fabric.
I enjoyed the first day where I met with about 30 other school leaders to talk about what change we had brought to our organisations and how we could better support each other.  The session was led by Peter Hutton, the Principal at Templestowe College (TC) in Melbourne.  His story involved stealing the best educational innovations he could find (including from Unlimited and Discovery) and putting them into his failing school.  The transformation has been incredible.  TC has students running businesses, learning at their interest and ability level rather than their year level and has teachers working with students rather than only teaching content.
I also listened to Laura McBain from High Tech High from the USA.  High Tech High has a commitment to seeing students learn through project based learning.  Most interesting for me was that Laura brought a parent all the way from the States with her to support her at the conference.  Her stories (she wasn't introduced so I didn't get her name) cut through the marketing and spin that High Tech High's educators seem so adept at, and helped me see that her children are loving being able to learn through big projects with passionate students and teachers supporting them.
The other highlight was sitting at the main stage where presenters were cycled through in 15 min intervals.  Teachers and educators shared their great ideas and stories like look up lunchtimes, building playgrounds, feeding lunch to students who don't have any, HundrED, or just listening to students from Brisbane's Music Industry College talk about how they can just "do" music.
It was hard to get away from it though – our school is really great and really innovative.  Every conversation I had quickly became a series of questions about why we weren't presenting and how we were able to do what we do without having to be a private school.  Even Peter Hutton from Templestowe openly talked about the massive impact our school websites from the late 2000s influenced his leadership decisions at his school.  Maybe next year we'll have to go and present. It will certainly make for an awesome project!
COL – Photos
If you were at the COL last term you probably saw Tanya rushing around with her camera.  Here are some of the shots she captured.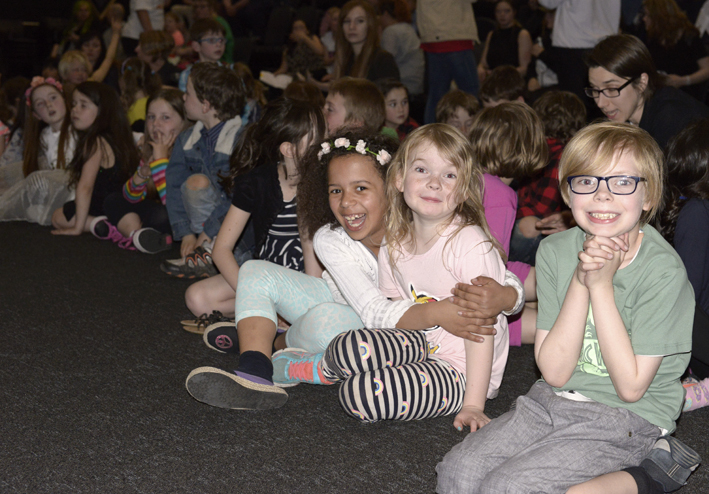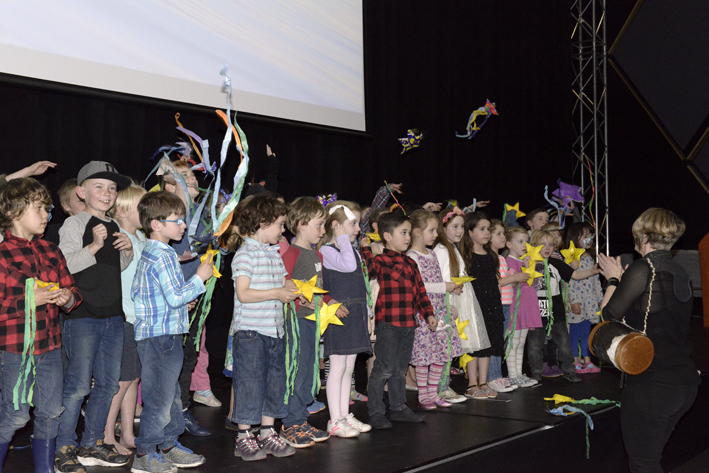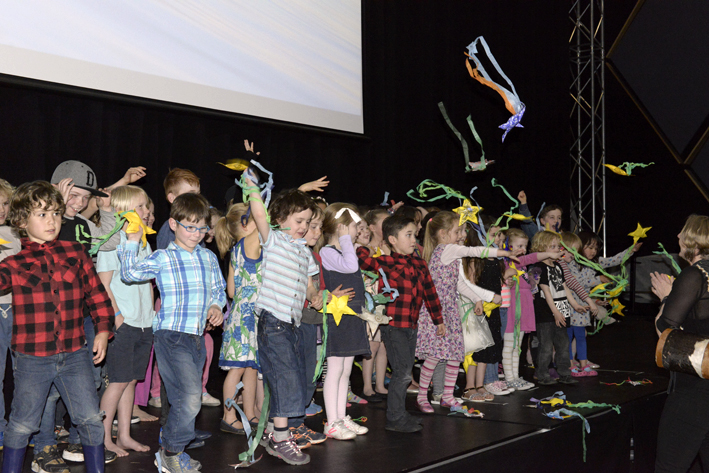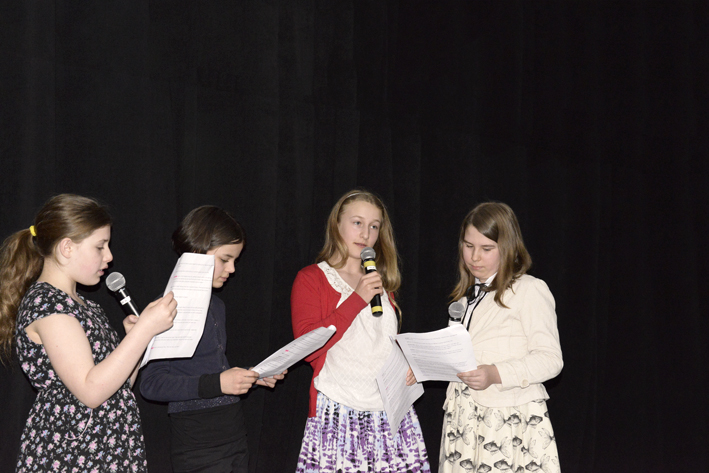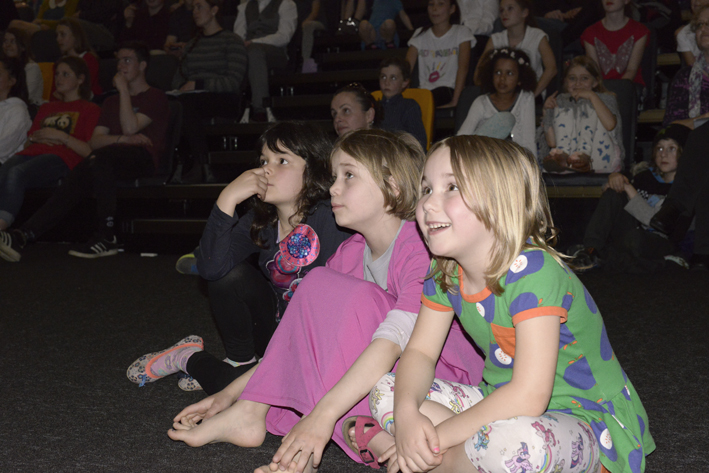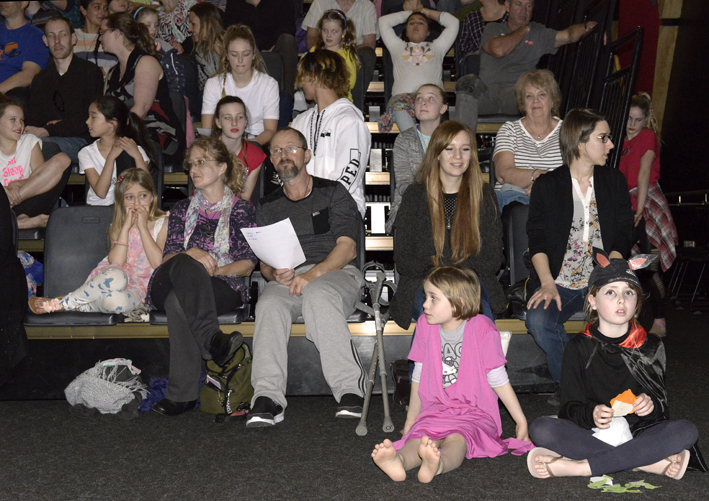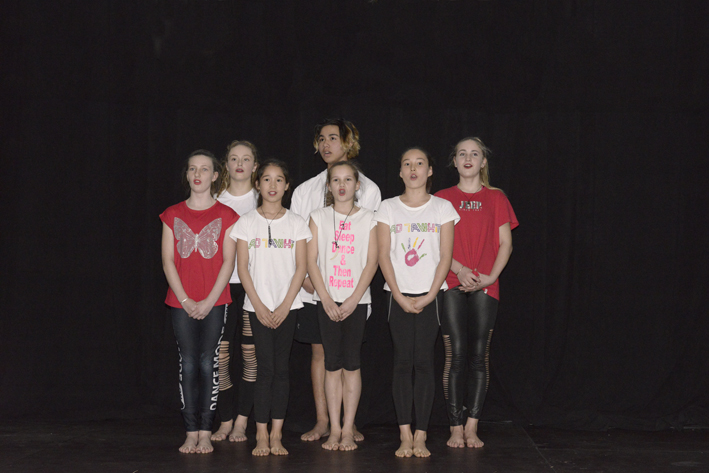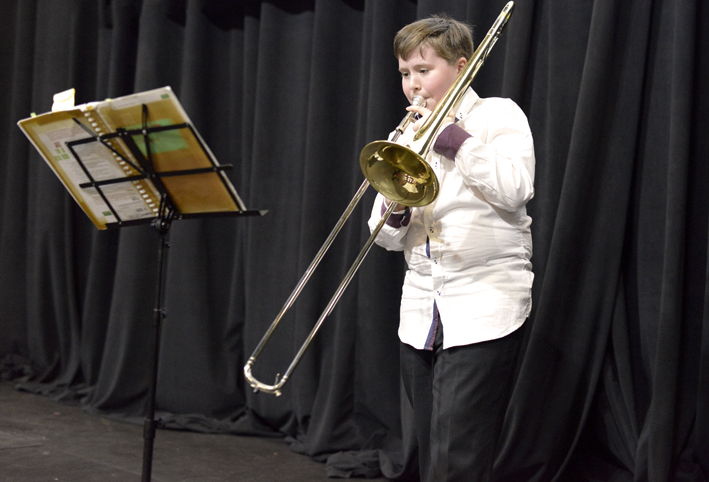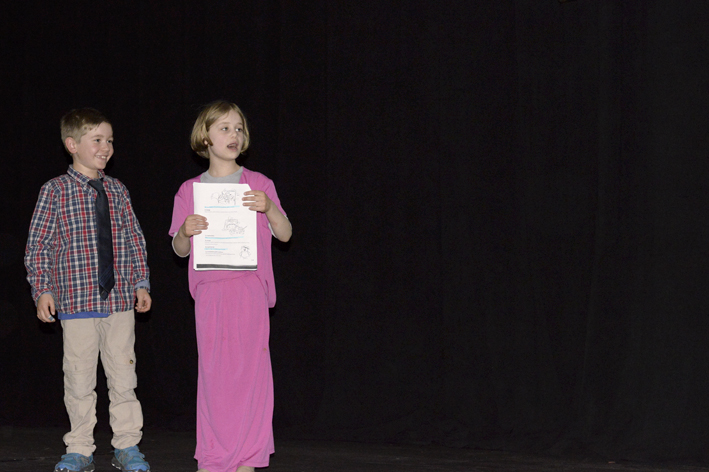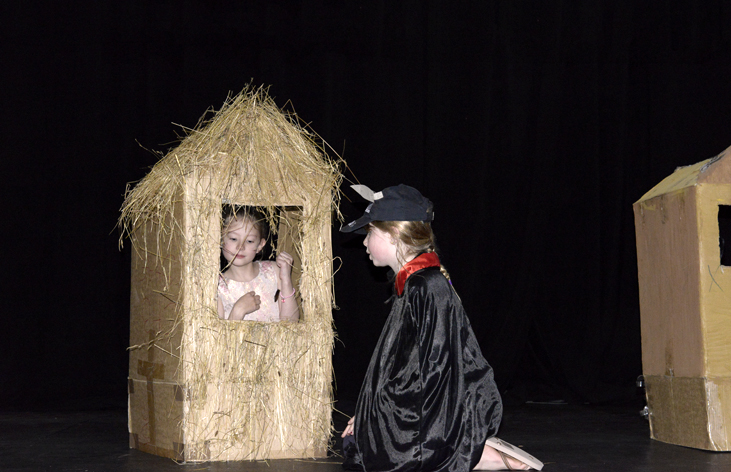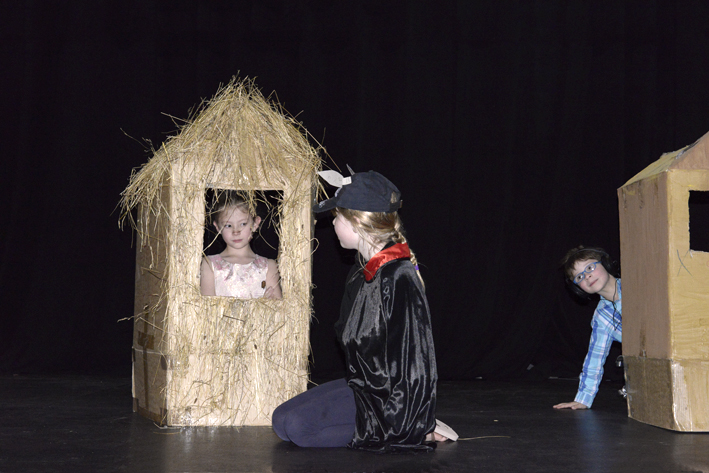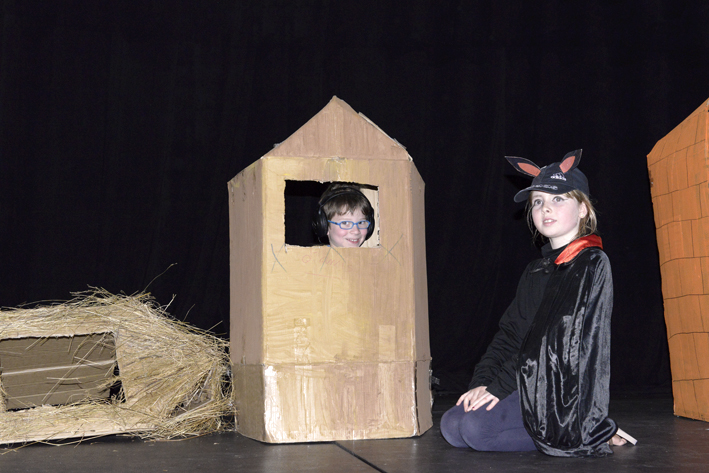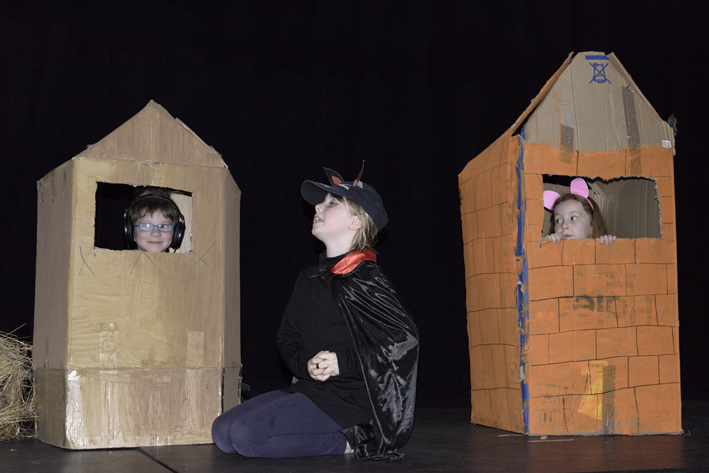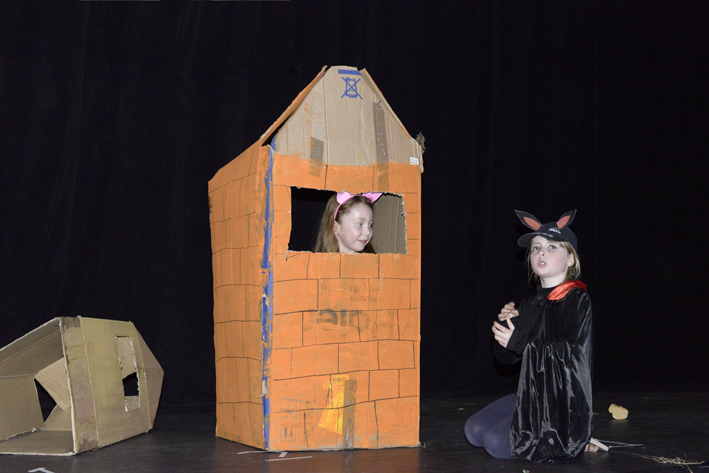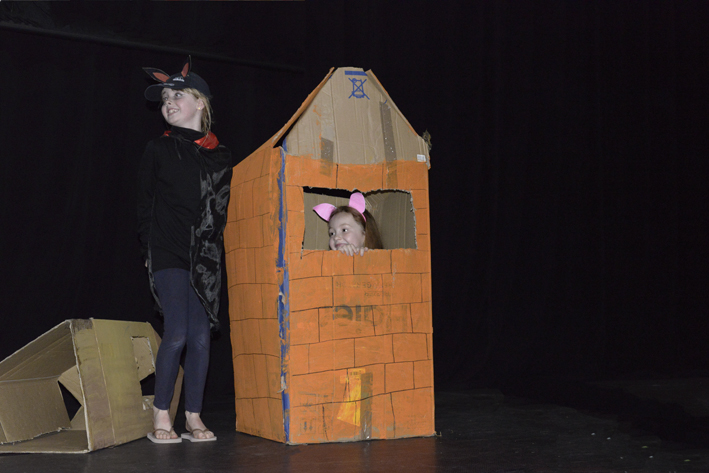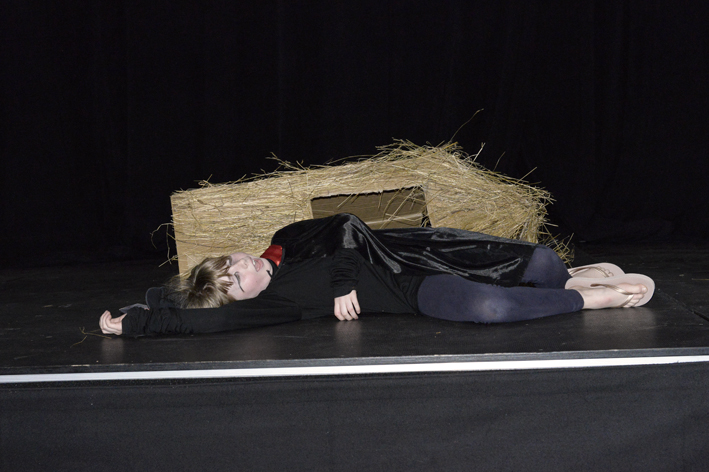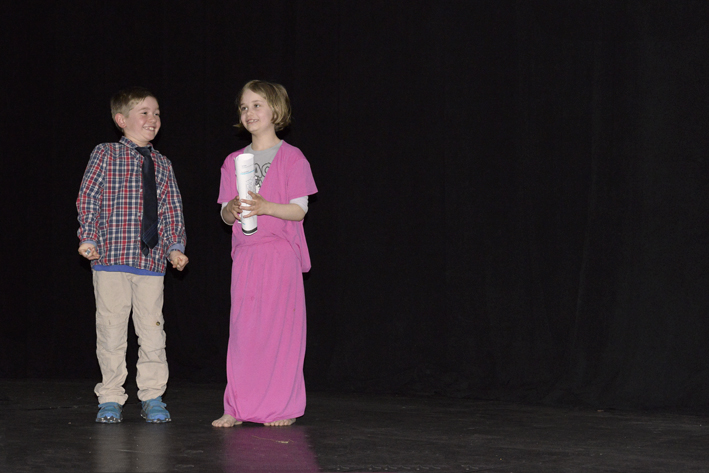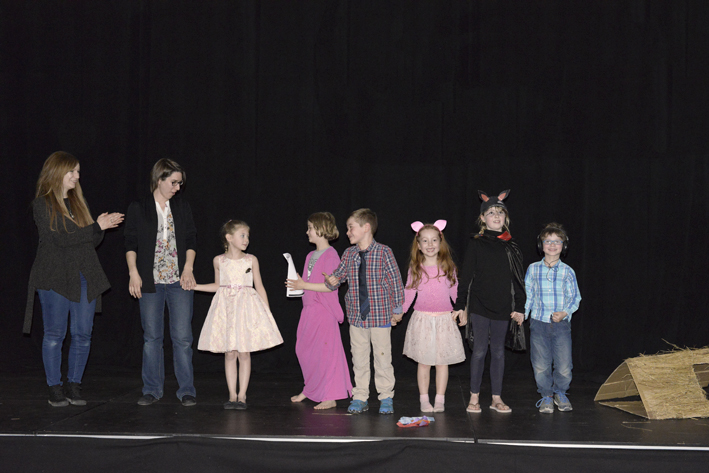 Steven Mustor – Director
Schoolwide Notices
Celebration of Learning (COL)
We had an fantastic turnout for our recent COL. We had year 0 -13 students sharing their learning.  The students who presented shared a true reflection of who we are as a community. Varied, unique and unpolished. The feedback I received from some of the 400-500 strong audience was really positive and as a first attempt I believe it was a great start. I also believe it displays that we are close to being one school, it was a fantastic turnout and a really respectful and supportive experience for the students who presented. Thanks you to those who supported this.
Kay Hayes – Community Leader
NCEA Exam Study Leave
Study leave commences from Monday 6th November. The external exams start Thursday 9th November. The exam timetable can be viewed by following the link at the bottom of NZQA's website: nzqa.govt.nz
During the exam period there are no NCEA classes running at school. Year 11, 12, 13 students do not attend school during exam period. They come in only for their exam sessions.
Any Year 9 or 10s sitting an exam are entitled to TWO days study leave prior to each of their exam sessions. Otherwise, they must attend their classes.
This week students will receive their exam admission slip. It lists their scheduled exam times. They must bring their admission slip to each of their exams.
Brent Silby – NZQA Principal's Nominee
Last Date For Internal Assessment
All Internal Assessments must be submitted for marking no later than 11 November 2017.
Brent Silby – NZQA Principal's Nominee
Motukarara fireworks fundraiser
Hey Community!
For the last four years, Ao Tawhiti families have come out and volunteered at the Motukarara fireworks evening.  In return we've received thousands and thousands of dollars for the homebase that we used to purchase electronics kits, lego robotics sets, a pottery wheel, camp activities, a class trip to clip n climb/ice skating, a school visit from pony parties, etc.
November 4th, 5-10pm, the fireworks needs your help, and there is another opportunity for our community to do some super easy fundraising.  If you can, please consider helping out in one of the following ways:
The first way you could help is support a kid (doesn't have to be your kid) to create and run their own stall.  The criteria of the market are that a kid needs to be involved in the creating/running of the stall and the kid needs to either have made( at least helped make it!) the product they are selling, and/or are setting aside a portion of their sales to go towards some charitable cause. If the kids meet those criteria then there is no fee to be in the market and they can keep what they earn. The market last year was an amazingly great way to get kids thinking about profits, advertising, marketing and change-math.  Its basically like a school fundraiser carnival except there are heaps of people we don't know and they are all trying to hand us money. hehe.
The second way you could help is to volunteer helping out with the communal fundraising on the night, which includes:
a. collecting the money from and managing the kids on the bouncy castle (10 and under)
b. selling glowtoys
c. making/selling popcorn and fairy floss
The money raised from the communal fundraising will go to the following causes;
1. millie and mia's inquiry to raise funds for the homeless (no dollar target set yet)
2. Phoenix's robotics team ("0nly 4 g1rls")'s december trip to auckland for the national robotics league competition (hoping to raise $1500+  as the trip is easily over $3500 with airfare/accommodations/food/van)
3. The Aspire class (a special needs class on our dovedale campus run by Clint, Mia's dad)  (hoping to raise $250 for equipment for them)
4. The mcmahon campus Pastoral Care group, that helps families in need and makes sure there is always a hot food option available for anyone at Mcmahon campus who needs it (we could either raise a fixed $ amount, or allot whatever is left when the other three targets are met.)
SO, If you have a kid that would like to run a stall, or you are able to help out with the communal fundraising (or both), please let me know.  The kids market is open to all kids on either Ao Tawhiti campus, so please mention it to any dovedale kids that you think might be interested.
I have some other schools begging me to let them do the glow toys/bouncy castle, but I'd really like to keep it with ao tawhiti if possible. It is such a lucrative, easy and fun fundraiser that it seems crazy to let it go.  Unfortunately, our fireworks night is the saturday evening before the monday school camp, so it may be too much for some families.
And, in the name of full disclosure, my wife Regina and I are the volunteer organizers for the fireworks evening, and I'm also the coach of the robotics team. I have been so impressed with the girls this term that I've vowed to personally pay for whatever we cannot fundraise… so i'm really *really* hoping the community is able to help!
Thanks!
Andrew Dean – Parent
1-6 News
Discovery Campus End of Year COL
Gina Thompson – Learning Advisor
Show Day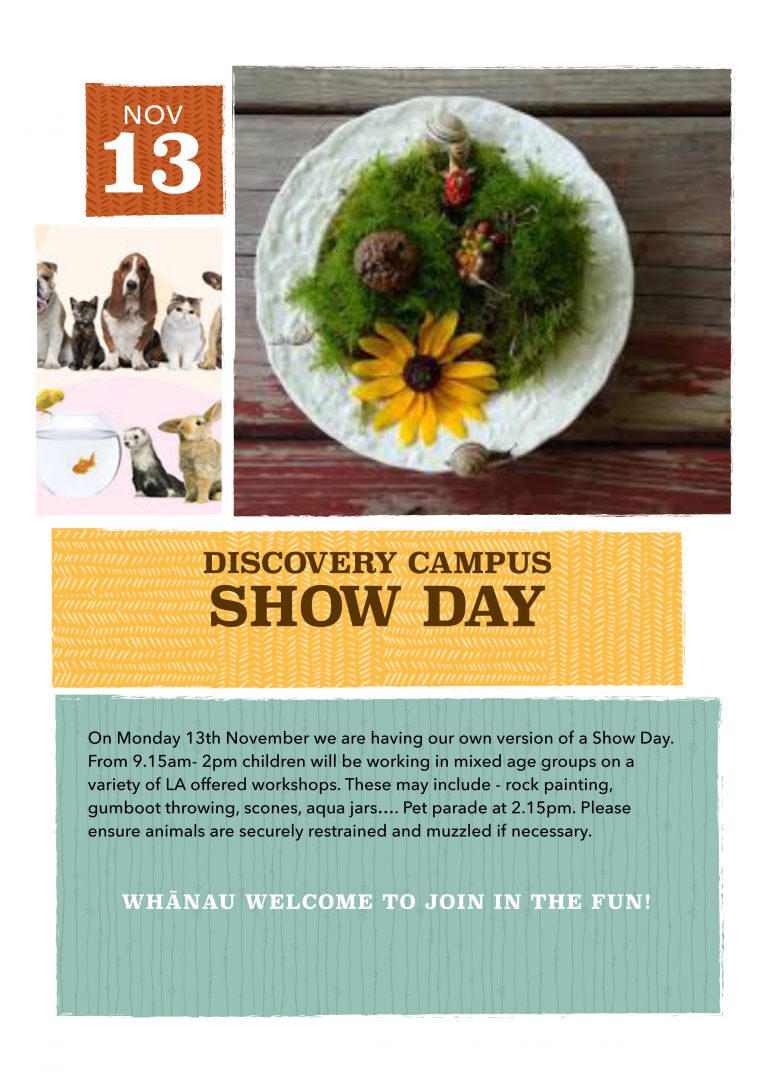 Nadine Walmisley – Community Leader
Wow not long to go now till the Infinity Conference 2017 for kids
Infinity 2017 is a conference event for the year 0-6 community instead of our traditional PINS this term.
The conference is aimed at giving kids a range of workshops in Science, Tech, Art and  Maths.
Over the three days most children will have the opportunity to be in 6 various workshops.
We have many exciting opportunities booked in with experts already but we would still like more. We want to offer as many sessions  as possible for our kids to opt into across the 3 days so if you had or have a workshop in  Science, Tech, Maths, Art in mind please let  Melva know asap at melva.g@discovery1.school.nz
We would love parents in areas of their expertise, from either campus or expert older children who would like to run a one or two hour workshop to be involved too!
The conference days will be two sessions each day over Wed 30,Thu 31 Fri 1st Dec  (week 7) that kids can choose to do.  Times are 9.15-10.30 and again 11-12 for the morning and in the afternoon 1-3pm . (Some of these will workshops will have a cost as some pins options do.)
Be on the lookout for sign up sheets in a couple of weeks!
Melva Gill – Community Leader
7-13 News
Chemistry Update
The last day of Term 3 coincided with fantastic summer weather, so, we did what all chemists like to do on hot days: make liquid nitrogen ice cream!
This was done under very serious, controlled experimental conditions, with the goal of furthering humanity's scientific understanding of this subject. We tested two flavours (strawberry vs chocolate) and two types of milk (dairy vs vegan-friendly coconut milk). We sent our research findings out for peer-review, and the reviewers indicated that this experiment should be repeated again sometime to verify that liquid nitrogen ice cream is indeed delicious, as claimed by our research group of 7CHEM and 8CHEM students.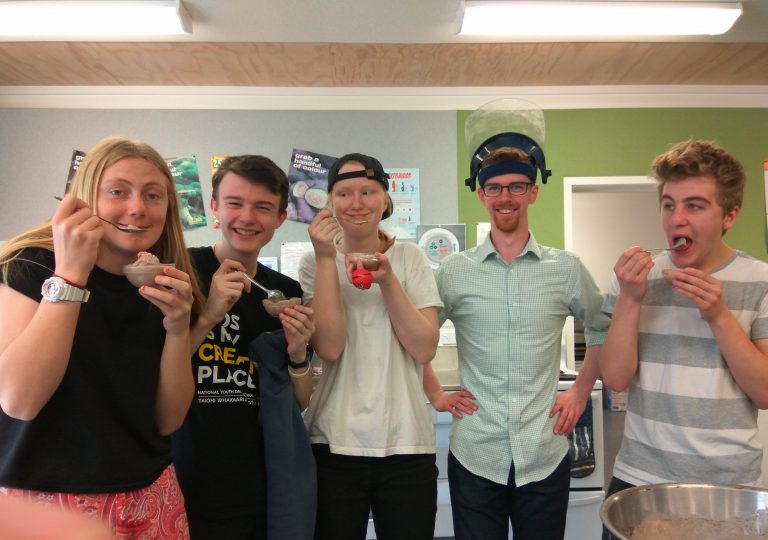 Zack Williams – Learning Advisor
Sporting Achievement
New Zealand Gymnast Champion
Thomas Chao recently represented Canterbury in the New Zealand Men's Artistic Gymnastics Level 5 National Championship, walking away with the title! There were 24 competitors from around the country. A FANTASTIC achievement! Well done, Thomas!
New Zealand National Inter-school Chess Tournament
Daniel Naughton, Ine Maro, Oscar Henderson and George Henderson competed in the New Zealand National Inter-school Y7-8 Chess Tournament held here in Christchurch over the first weekend of the school holidays. Teams came from all over the country and played 7 games over the two days. The boys came away placed 16th in the country. An amazing result that we are proud of! Well done, Daniel, Ine, Oscar and George!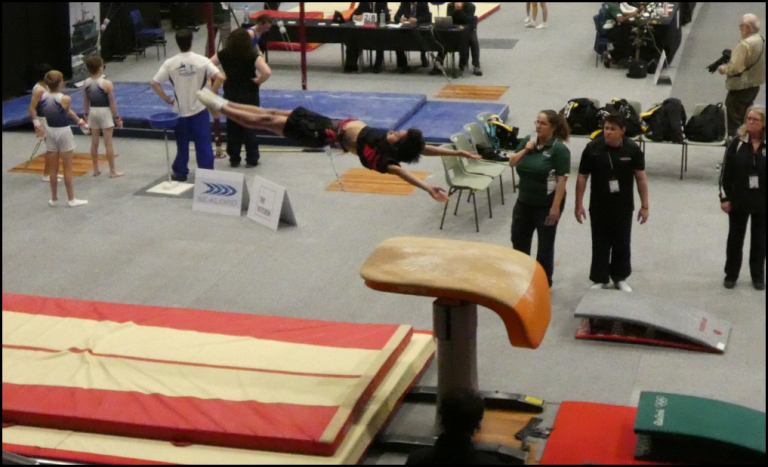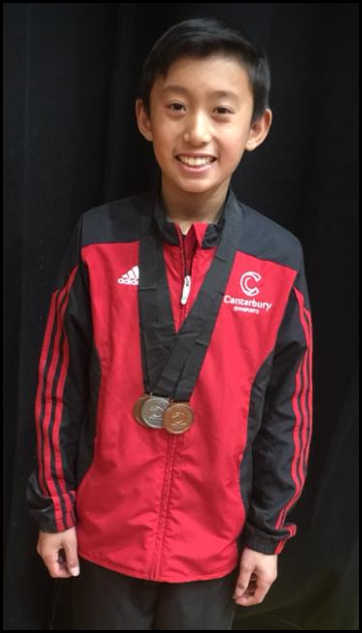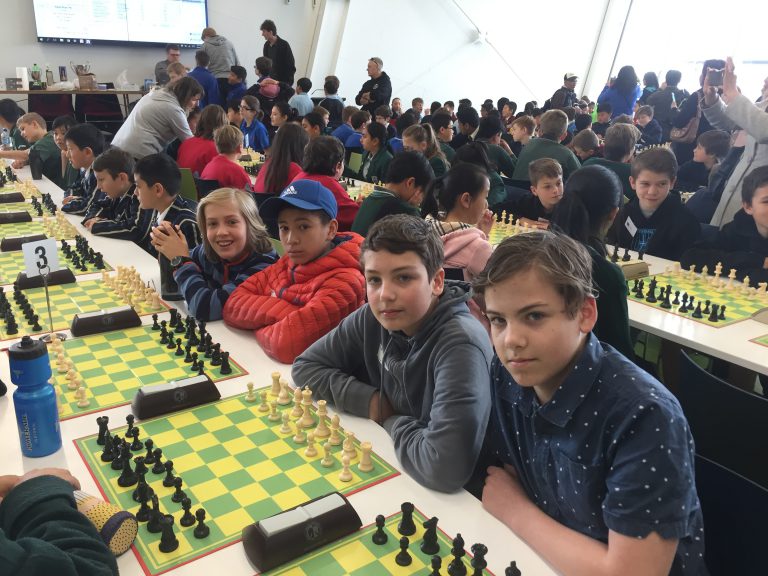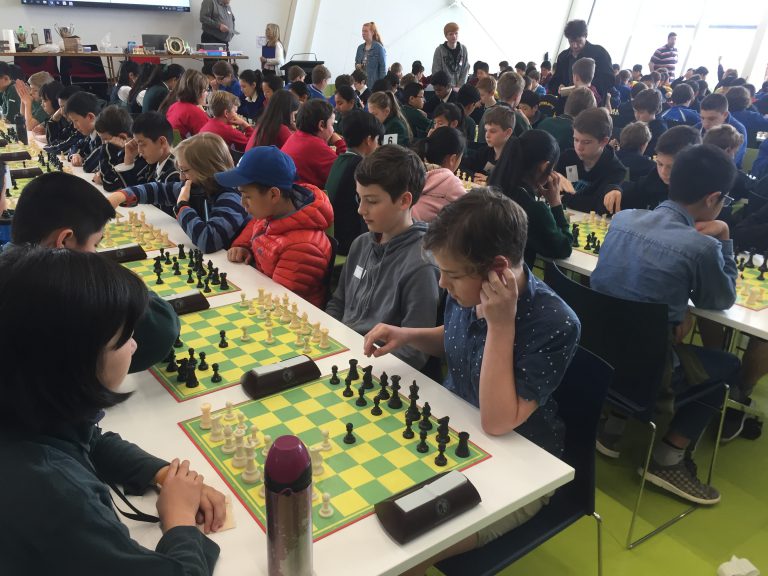 Sarah Aarts – Learning Advisor
Philosophy in the Thinkery
George Henderson and George Humphreys have been constructing deductive arguments in an attempt to draw conclusions about whether one ought knowingly to cause harm.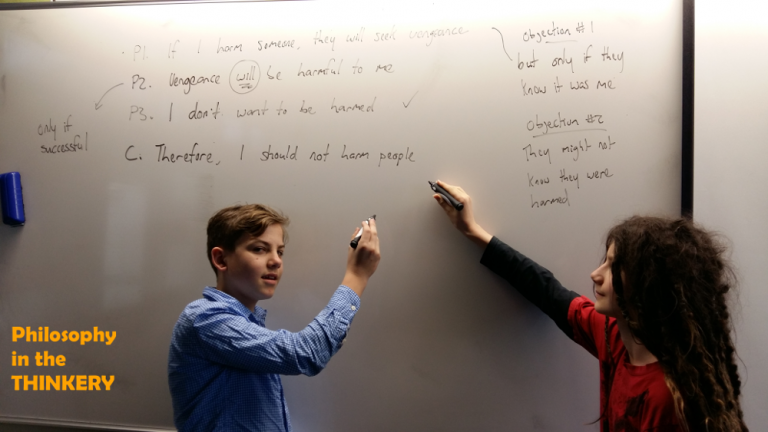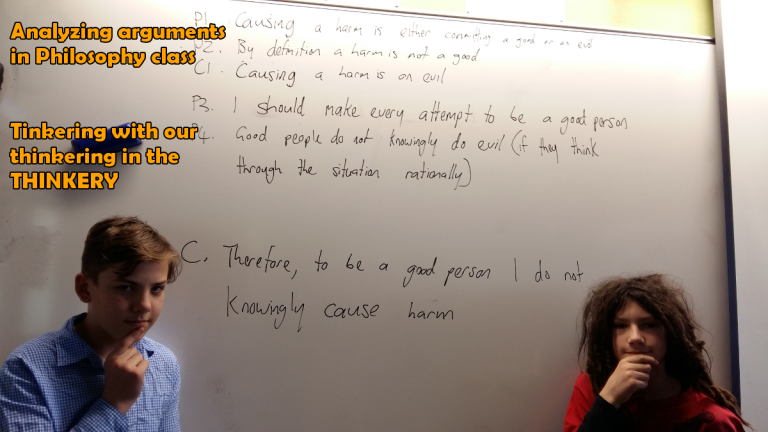 Brent Silby – Learning Advisor
Kaye's Community Update
Community Time in 4.1
Now that Impact Projects have finished we have decided to run with a series of workshops in 4.1 community time. LA's are running some skills based workshops on Tuesdays, Wednesdays and Fridays, and on a Thursday we have Student Led Workshops. This week has had a nice feel about it and the variety is helping to keep things interesting. Some of the workshops being offered are Spelling, Write That Essay, Unusual Words, World Peace, Drawing Apps and Netball. 
Community Day (Kay's Community)  16th November  A+P Show
Our final community day for the year will be a day at the A+P Show on Thursday 16th November. We have 40 tickets available on a first in first served basis. We will leave from the Discovery Campus and walk across the fields. This means students could use the free bus from the Xchange, to and from the Discovery Campus that day. We have three tickets available for parent helpers on a first in first served basis. Three LA's will be going for the day as well. Children's tickets cost $6 each, which will be added to your student's account. Parents helpers tickets will be free.
Parent Event Thursday 23rd November
A small group of parents are working on putting together an evening event for parents of our community. They have been formulating a plan and booking a venue. At this stage they have pencilled in Thursday November 23rd at the XCHC. I thought I would just give people a heads up for now as term 4 can get very busy.
Kay Hayes – Community Leader
34Science: From the lab to the field
Our 34 science class ended the term with a trip to the Groynes to measure the water quality and to see what invertebrate life we could find. We were really pleased to find very low levels of dissolved nitrates, nitrites and ammonia and an encouraging range of invertebrates present – indicating that the water quality is good (although we do not have the equipment needed to test for e-coli).
This term students are undertaking small group research on a topic of their choice.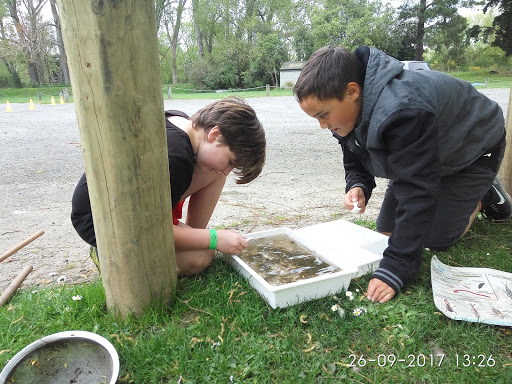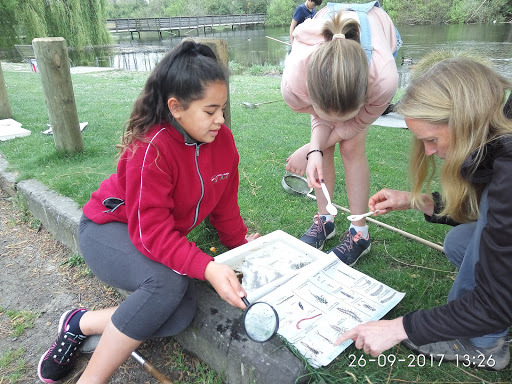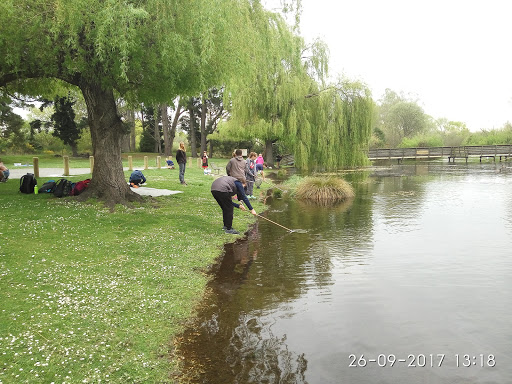 Matt Parkes – Community Leader
Students demonstrated good development of their navigation skills during the term. Unfortunately we had to cancel our planned snow-caving trip due to weather.
Students are now preparing for our end-of-year tramp.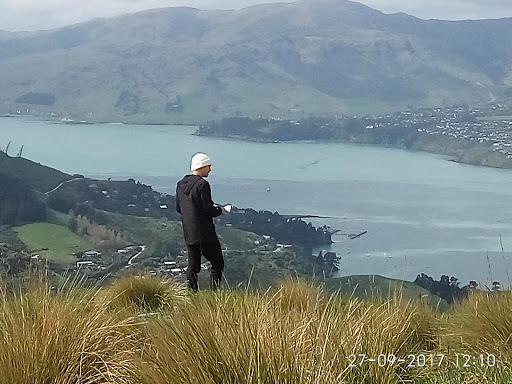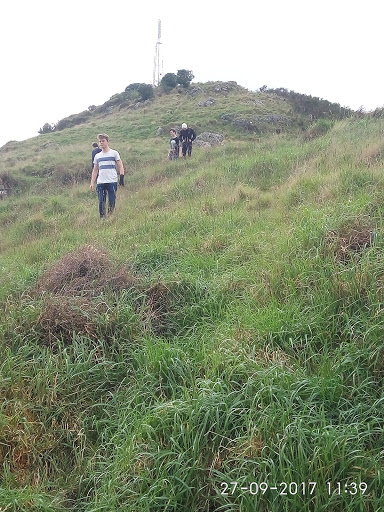 Matt Parkes – Community Leader
Little blue penguin / kororā Community conservation project
Holly, Brent, Allan and Pete's Community have been actively involved in supporting kororā /little blue penguin conservation. By making little blue penguin ceramics began as a Community project and they have been used to fund the construction of six penguin nesting boxes. The natural nesting sites of penguins is under rocks and vegetation, or in rock cleft or small underground burrows. The boxes provide the penguins with a safe and secure alternative nesting sites that supplement the natural sites.
The final batch of penguins are about to be glazed and fired and will soon be available for purchase. The sale of the penguins is a Community project and will support kororā /little blue penguin conservation. Each penguin is unique and make excellent Christmas gifts with a purpose.
The penguins will be available from the Art Room (P5) and Unlimited campus office.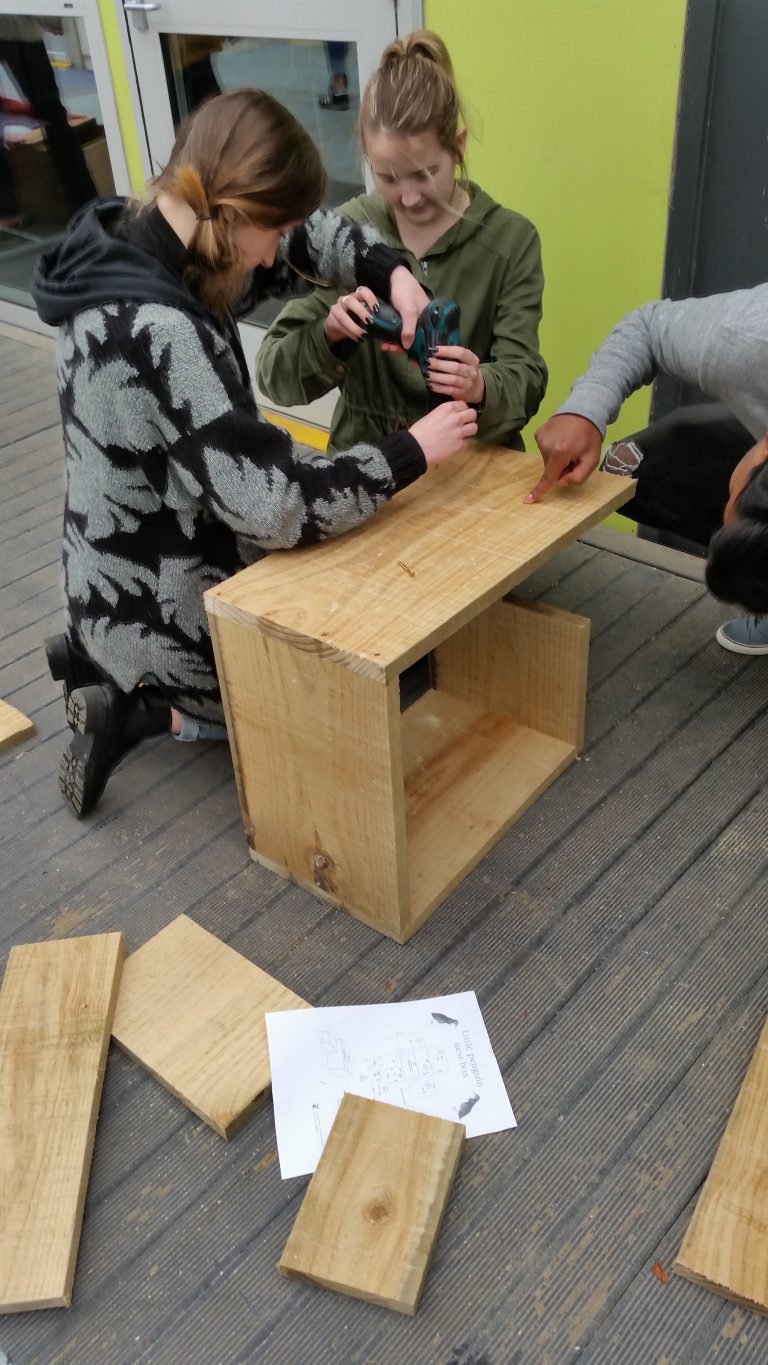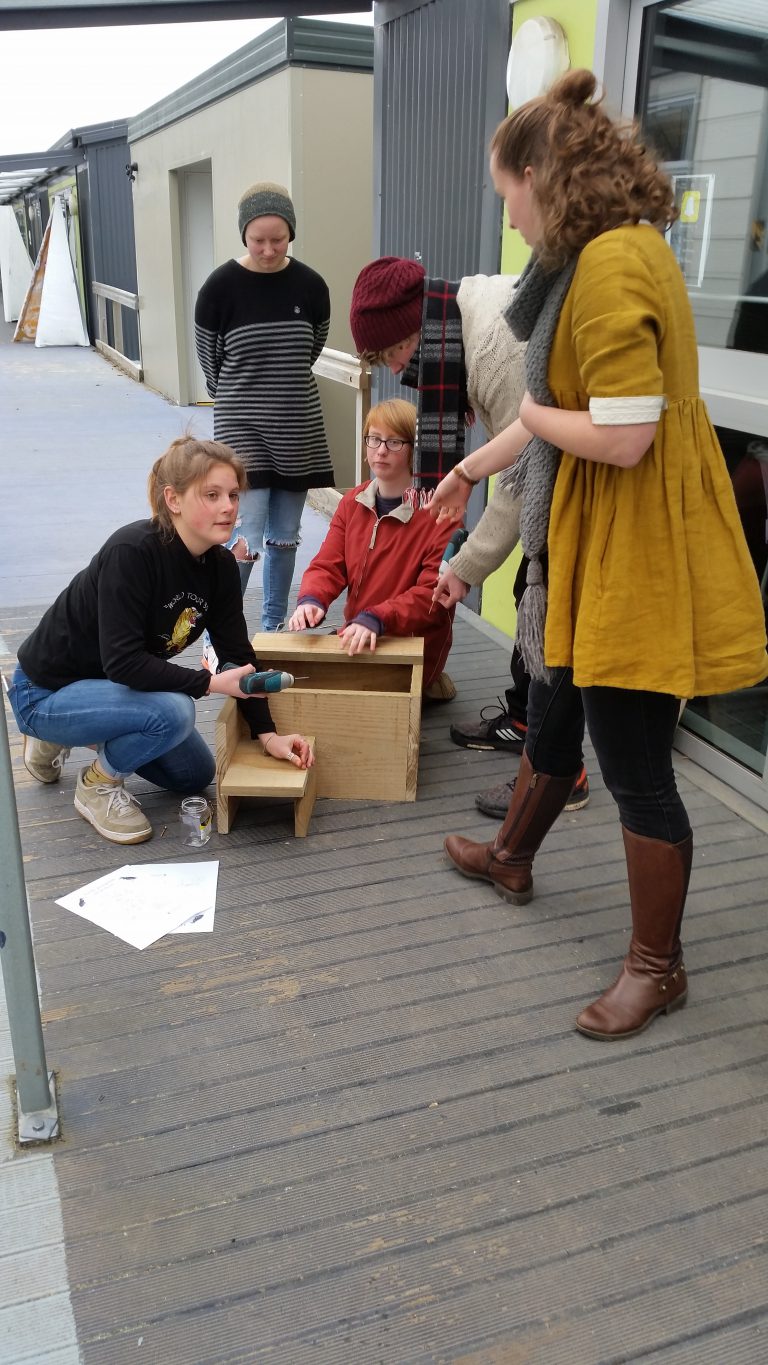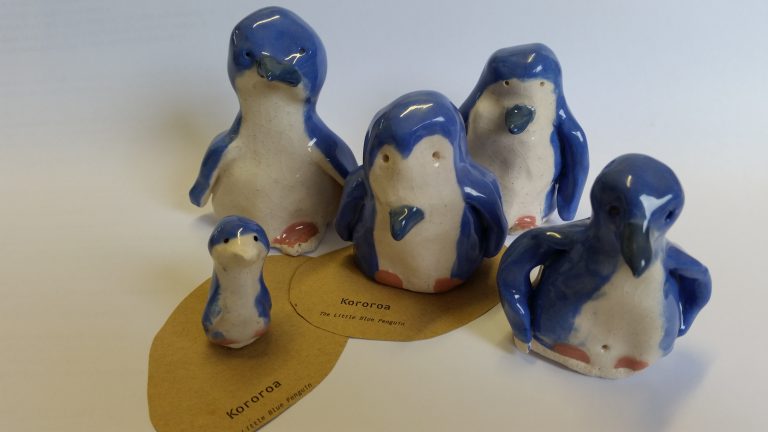 Pete Brailsford – Community Leader
Cool end to the Term
Pete's Community finished off the Third term with an evening of iceskating. There was a good turn out of students, families and friends for two hours of fun, laughter and activity.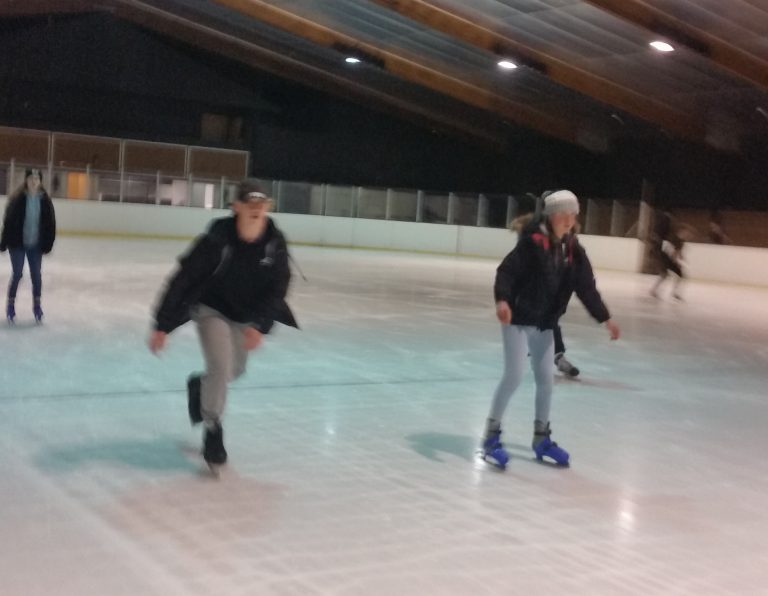 Pete Brailsford – Community Leader
Synchronised Swimming Achievement
The Small Strokes Synchronised Swimming Club have just returned from the National Championships.
I wanted to let you know that Nellie Manning was part of our team and she received a third place in the Dolphin figures.
There were 150 swimmers there representing 9 NZ clubs and two international ones.  New Caledonia and China.
This is a great effort by Nellie.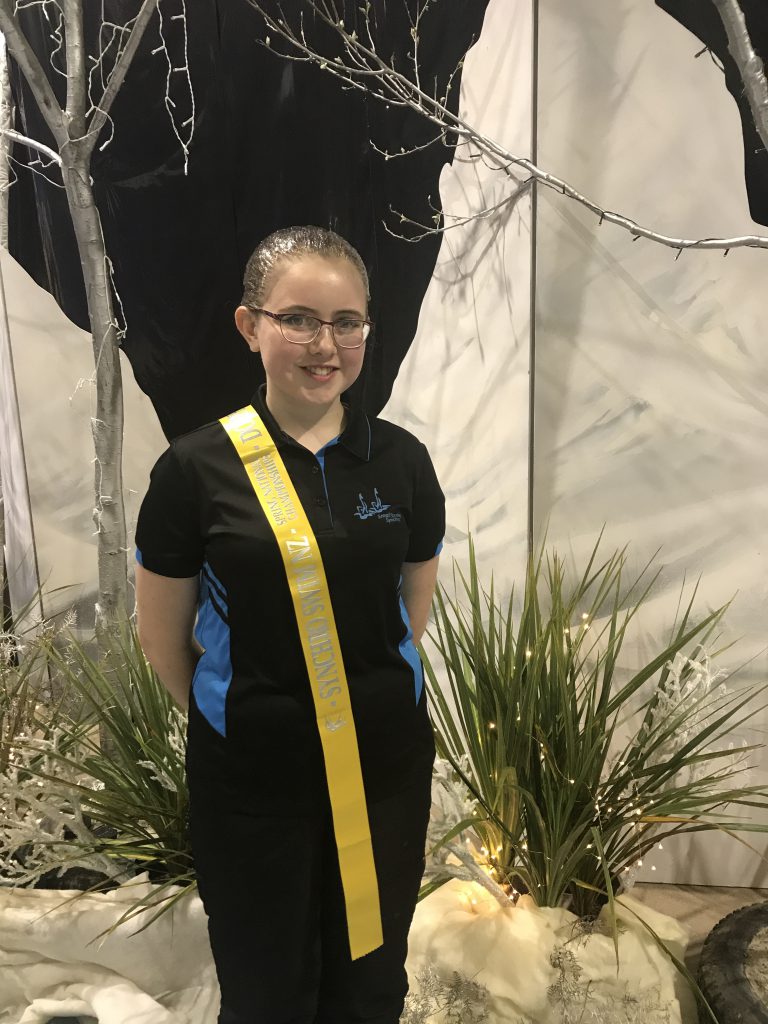 Joan Billing – Head Coach
Other Notices
Camp Counselors USA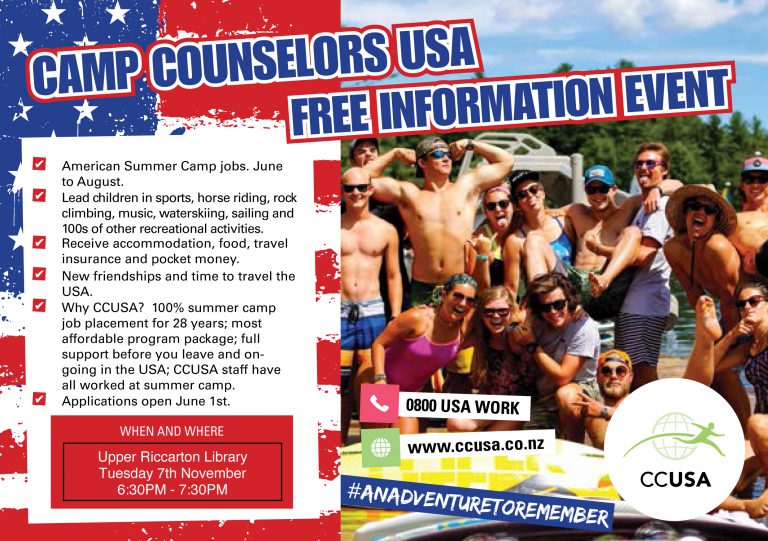 Robyn Sutherland – Gateway Coordinator
We need your votes!
We have a Christchurch rebuild " bach " that has been selected as a finalist in the Bookabach Bach Awards.
It is the only Christchurch property in the finals. We are neck to neck with the Wellington bach trying to win for Christchurch!
To vote for us
Go to www.bachoftheyear.co.nz and go to Urban Bach Category and vote for Maison du Soleil that's us in Christchurch in the finals and we need votes to win!
Danielle and Nigel Skjellerup – Parents