This newsletter has more appointment info and lots of dates for next year.
Upcoming Events
Term 4, Week 8: Starting Monday 4 December 2017
Monday 4 December – Wednesday 6 December: Y7-10 Camp, Unlimited Campus
Wednesday 6 December, 8.15am-8.45am: Breakfast Club, Kitchen, Unlimited Campus
Thursday 7 December: Kay's Community – Parent evening and Community COL, Unlimited Campus
Friday 8 December, 9am-11am: Inflatable Football!!, Unlimited Campus
Friday 8 December, 5pm-7pm: Discovery Camps CoL, Discovery Campus
Term 4, Week 9: Starting Monday 11 December 2017
Wednesday 13 December: End of Year Picnic, Botanical Gardens.
Wednesday 13 December: Last day of term 4
Thursday 14 December: School holidays begin
Friday 15 December: Newsletter Published
Term 1, Week 1: Starting Tuesday 30 January 2018
Tuesday 30 January: Teacher Only Day [School Closed]
Wednesday 31 January: Teacher Only Day [School Closed]
Thursday 1 February: IEMs
Friday 2 February: IEMs
Term 1, Week 2: Starting Monday 5 February 2018
Monday 5 February, 9am: Mihi Whakatau, Unlimited Campus
Monday 5 February, 10am-3pm: Community Day (All Communities)
Monday 5 February: Term 1 begins Discovery Campus
Tuesday 6 February: Waitangi Day [School Closed]
Wednesday 7 February: Term 1.1 Begins, Unlimited Campus
Friday 9 February, 4.30pm-6.30pm: Whanau Group meets, Unlimited Campus
Messages
Message from Steven
Appointments Update – Pete Brailsford
Pete Brailsford has been appointed to the Deputy Principal (Student Engagement) at Westland High School in Hokitika.  Pete will take up this position from Term 1 2018.  Pete has worked at Ao Tawhiti Unlimited Discovery since 2008.  Over his 10 years he has guided many of our students through their Outdoor Ed and Social Studies learning. I want to thank Pete for all of his hard work over the years and to wish him well in his new role.
Appointments Update – Sarah Aarts
Sarah Aarts has been working in a fixed term capacity this year while she covered for Emma Barrett.  I'm really excited to be able to make Sarah a permanent member of our staff.  I'm sure Sarah's current homebase will be thrilled to continue their learning relationship with her.
Appointments Update – HBLA Y4-6 Suze Keys
We would like to announce that Suze Keys has been appointed to the team on the Discovery Campus. Suze has years of experience as both a staff member and a parent in our community, Suze  is an amazing addition to the staff! I'm sure you will all welcome her on board and support where necessary.  Congratulations Suze!
Community Leader – Florian Maisonneuve
Florian has been appointed as a Y11-13 Community Leader. Florian will continue to have a Y7-10 homebase.  Good luck Florian with your dual role.
Homebases 2018
Homebase selection is being finalised at both campuses.  Duncan and Ian will have finalised homebases out in the next few of days
Steven Mustor – Director
Message from Ian
Well that's the end of another great year here at the Discovery Campus. Thanks to everyone who has put the time and energy into making the learning journey for all of our kids a rich and challenging experience! One of the things I always say in the interviews I do with prospective families is that this place is only as good as we all make it, it's a shared responsibility. We all have to challenge ourselves to get involved and do what we can…the more people involved, the closer we get to living our Special Character.
A great example of this was our very first Infinity Conference that was pieced together by Sally White. Sally has devoted many hours over the last few months to creating a stunning experience for the kids. Last week we had a massive range of experts either in at school or visited…scientists, artists, musician, dancers, politicians. Speaking to many of the kids last week they really enjoyed the variety of options on offer and the expertise that they offered. I'm hoping that this could be an annual event, I'm sure anyone who felt they were able to support in anyway would be really welcome. Thanks again Sally.
This next week is really busy. We have a massive amount of trips out across the Homebases. We have the Year 6s still participating in a transition programme on the Unlimited Campus. We have our End of Year COL this Friday, this starts at 5pm on the 8th. Prior to the COL there is an Xmas Market that has been organised by Braden's community from the Unlimited Campus. National Standards reports should come home on Monday night or early Tuesday morning.
This week we need you to get your homebase selections in by Wednesday at 3pm…
https://docs.google.com/forms/d/e/1FAIpQLSdgBSqVFxP9euDdmXee-Yd6w1_yGg6MshptOKloDZzfi3e_RQ/viewform
The final week of term (11th, 12th & 13th December) will also be busy. I have emailed out today some info about the End of Year Picnic for Wednesday the 13th, 10am until 2pm…please read this.
Stationery information for 2018 will come out soon.
Some dates for 2018…
1 February – IEMs
2 February – IEMs
9am – 5 February – Mihi Whakatau – Unlimited Campus ( Welcome to new Whanau)
10am – 5 February – Community Days
6 February – Waitangi Day ( School Closed)
Finally, I wanted to say goodbye (for a while). Next year sees me moving to the Unlimited Campus to work with our Year 7-10 students, this is going to be a big change that I'm really looking forward to. Year 6, 7 & 8 is where most of my experience sits, so it makes sense to contribute in the Year 7-10 communities. It's going to be a bizarre day this Friday ( I'm heading to the UK on Sunday) when I pack up my office and say goodbye to the campus. In many different shapes Discovery has been a part of my life for the last 16 years. So driving down the drive on my way home is going to be a tough moment. I genuinely wanted to say thanks for all the support you have all given me over the last 4 years since we merged and became Ao Tawhiti. I know that I am so privileged to have been part of this community and I look forward to catching up with you all in the CBD in 2018. 
Have a great Christmas and a relaxing summer!
Ian Hayes – Deputy Director
Schoolwide Notices
1-6 News
Discovery Campus End of Year COL
Gina Harrison – Learning Advisor
7-13 News
Kay's Community Newsletter
Bus support in 2018
Ben Manning Smith has volunteered his support to other students who may be wanting to use the bus in 2018. He busses from the Xchange each morning and then walks from the bus stop to the Unlimited Campus. He recognises that this can be scary for some students initially and is offering to support them. He will also leave from just outside the Jack Mann each day and walk to the bus stop and catch a bus to the Xchange. If you would like to connect with Be and take up this offer of support please email kay.h@discovery1.school.nz
Halswell Pool Monday 11th December
As part of our end of term activities, we will be going to Halswell Pool for the day on Monday 11 December.   You are very welcome to join us for some or all of the day.
Students will need to make their own way to and from the pool, meeting at 10 am and leaving at 2 pm.  The cost of a swim will be covered by our community budgets.  However, if students wish to use the hydroslide they should bring $2 on the day as this is an extra cost.
In addition to their togs and towel, students should bring sun hats and cream as well as food and drink for the day.
Please note there will be no classes running or supervision at school on this day.  
Sugar
Hey guys I just wanted to give parents a little bit of a heads up on choices some students have been making lately. There seems to have been a noticeable increase in the amount of cheap sugary drinks / ice pops etc purchased at New World and other places. If LA's notice they usually have a chat with students about it but it would be really helpful if parents were also supporting our take on this. We feel like this is not the purpose of the Trust Licence and the reason we allow students to go to New World. We ask students to make different choices and to not buy high sugar items whilst at school. Students are essentially buying large packets of sugary items or drinks and sharing them around their friends.
Kay Hayes – Community Leader
End of Exams community celebration (Part 1)
A small band of daring souls celebrated the end of external exams by accepting my invitation to our community to take on the challenge of one of the city's new escape rooms at crate escape. We set a new record for 'The Lost Hut of Antarctica'. After completing the challenges, we enjoyed some al-fresco dining on New Regent's Street. All members of our community have been emailed an invitation to a second escape room challenge next week.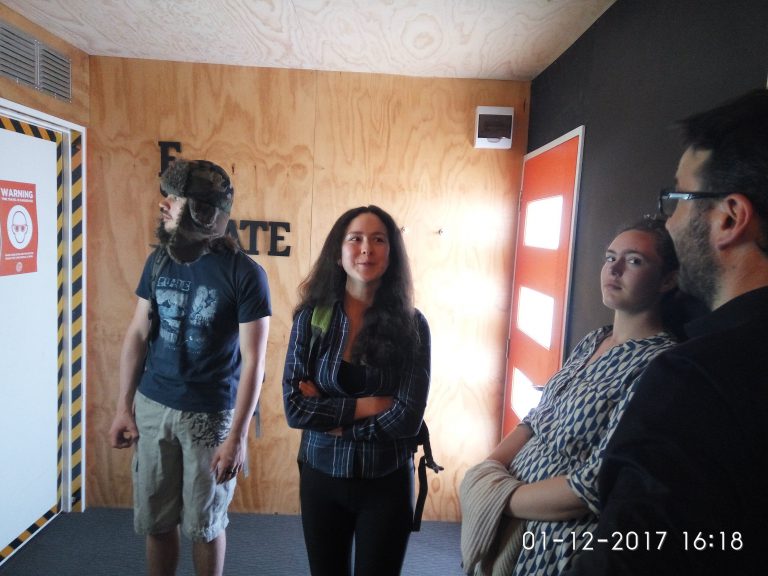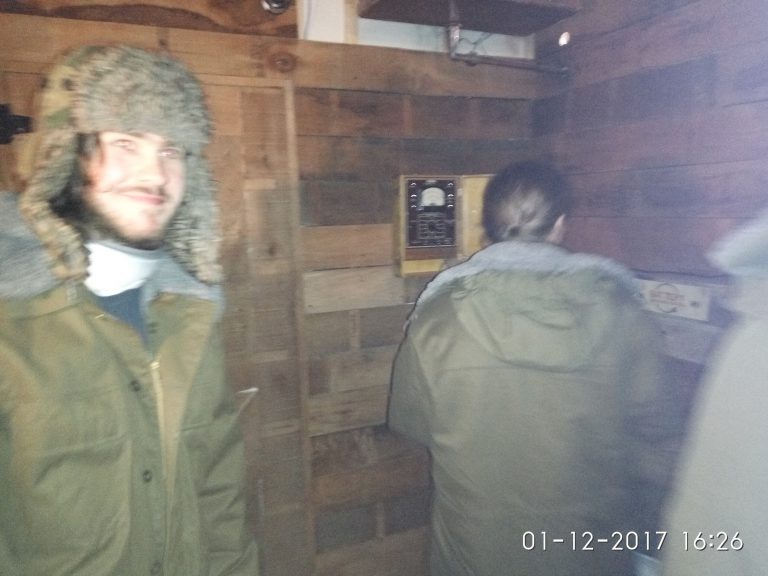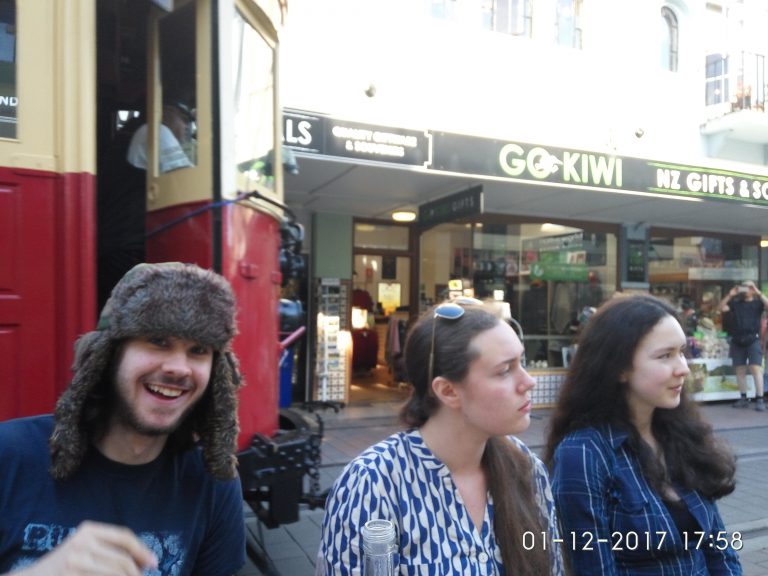 Matt Parkes – Community Leader
Cambridge Survey
Cambridge is an alternative qualification pathway. Many schools offer Cambridge in tandem with NCEA. The Cambridge qualification offers a pathway for motivated and high achieving students who are looking for extension beyond the traditional NCEA route. We would like our students to have this opportunity.
Cambridge qualifications offer a wide diversity of options and pathways, reflecting the need for individualised learning strategies.
Cambridge syllabuses and assessments aim to encourage independent learning, self-reliance, problem-solving and enquiry-based approaches to teaching and learning – not rote-learning the facts.
Cambridge's international A and AS Levels are recognized by universities in NZ, Australia, Canada, UK (including Oxford and Cambridge) as well as throughout the European Union. In the USA they are accepted by all Ivy League universities (such as Harvard) and can earn students course credits up to one full year of credit.
We are conducting this survey to establish the level of interest among the community in making Cambridge available to students alongside NCEA.
Thank you for your participation.
https://www.surveymonkey.com/r/T29NCQ6
Brent Silby – NZQA Principal's Nominee
International Cooking Class
Here are a couple of photos from the class. Students wanted to look at the food and culture of Mexico, India, Japan and Great Britain. The photos show Nathan and his beautifully presented sushi and our effort at Toad in the Hole in 29 degree temperatures today (Britain.)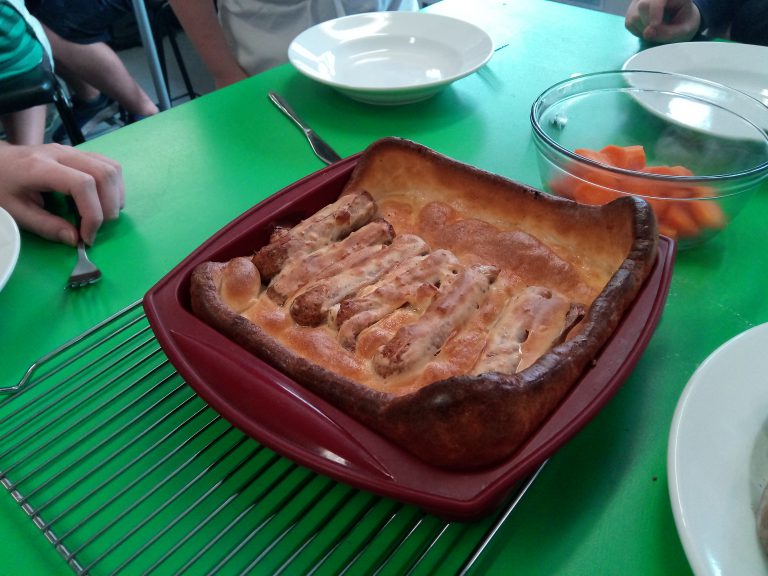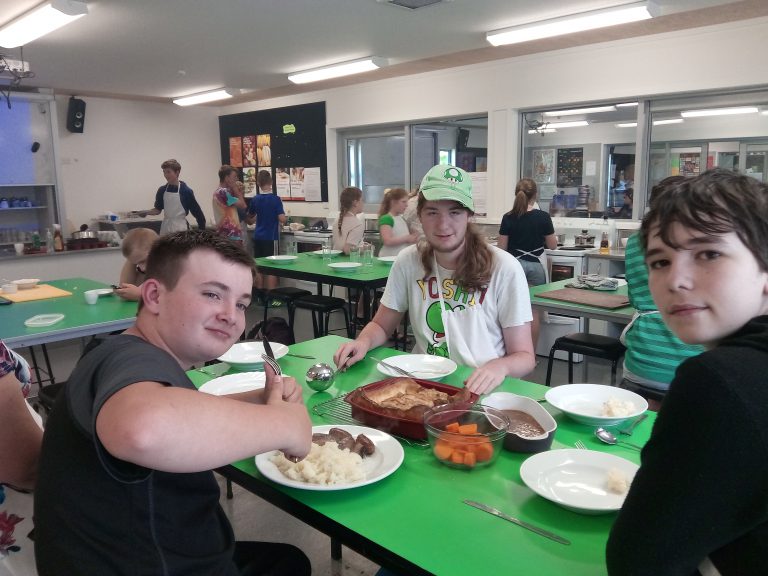 Kate Armour – Learning Advisor
From Gateway
Learning through your passions…
Xavier, a passionate dessert cook who specialises in cheesecakes enjoyed a dessert and a conversation with Rob Symes Executive Chef Novotel. Xavier was keen to experience a 4+ Star Hotel and learn about the Accor Group pathways.
Rob was impressed with Xavier's passion, 'can do' attitude and communication about what he has initiated.
Rob was so impressed with Xavier he offered him a Gateway work placement in the Novotel kitchen 2018. The Novotel will also support Xavier in his hospitality study with ServiceIQ.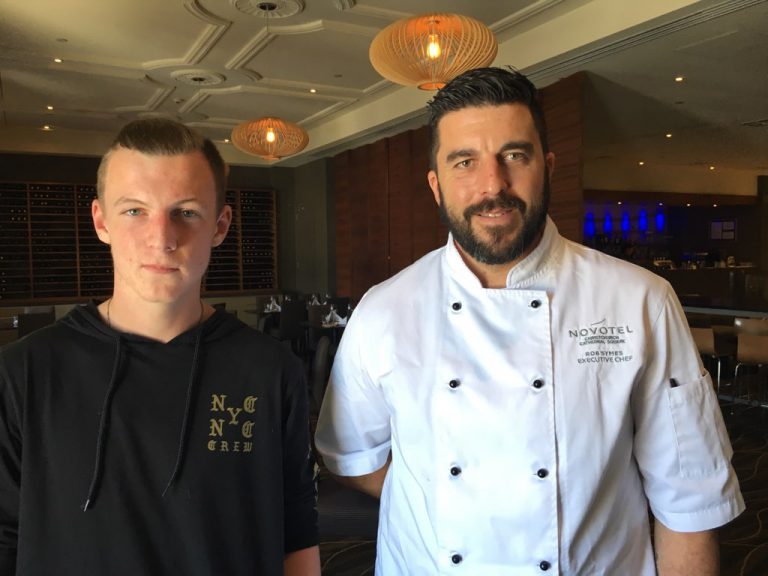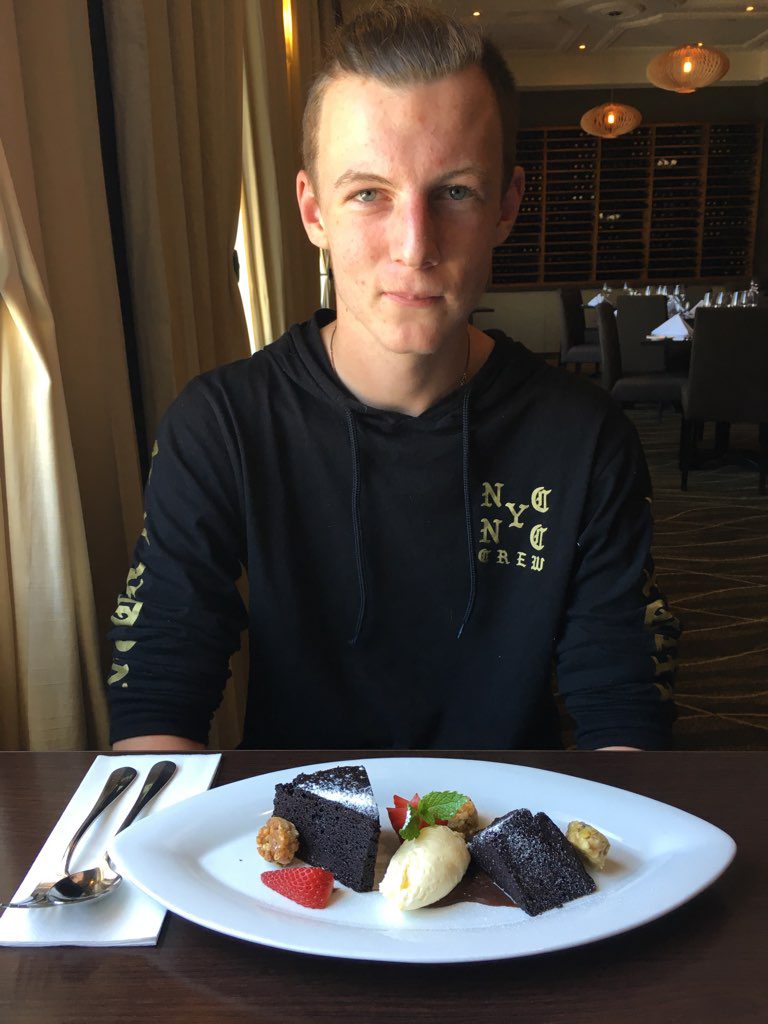 Robyn Sutherland – Gateway Coordinator
What happens in the THINKERY?
Philosophy happens in the Thinkery. Last week George Cunninghym (year 8) and myself were discussing the philosophy of personal identity and questioning the nature of the endurance of "selfhood" over time. Our discussion led, quite accidentally, to a deduction. The argument demonstrates the existence of a non-physical element to a person's identity. Could we have inadvertently proven the existence of the soul?
Here is our argument displayed on the white board: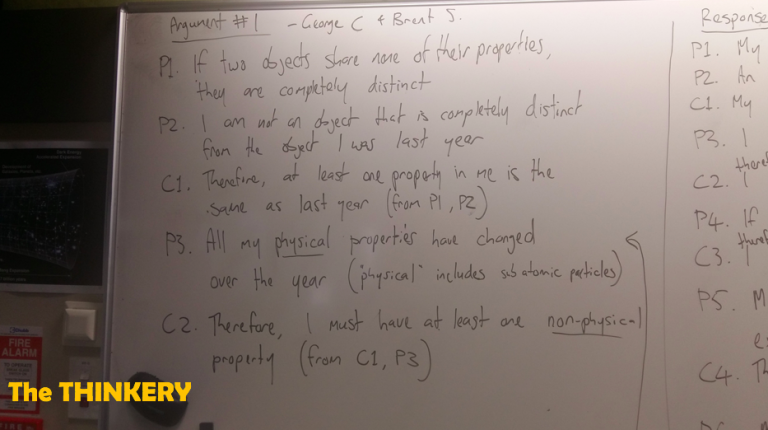 "Not so fast" said Kaleb O'Donnell (year 9). He refuted our third premise (P3) with his own argument. Here is his argument transferred to the white board.
We shall see what happens tomorrow. I suspect one or two premises in here are likely to be refuted.
Brent Silby – Learning Advisor
Other Notices