In this newsletter
The last week of Term 2 is here.  That means IEMs, teacher only day and holidays! Also check out the awesome coverage from the fabulous CoL.
Upcoming Events
Term 2, Week 10: Starting Monday 2 July 2018
Monday 2 July, 1-3pm: 8BIO University Lab, Unlimited Campus
Wednesday 4 July: IEMs
Wednesday 4 July: Music Performance Night, Unlimited Campus
Thursday 5 July: IEMs
Friday 6 July, Teacher Only Day [School Closed]
School Holidays: Saturday 7 July – Sunday 22 July 2018
Term 3, Week 1: Starting Monday 23 July 2018
Monday 23 July: Term 3 Begins, Discovery Campus
Monday 23 July: Term 3.1 Begins, Unlimited Campus
Wednesday 25 July, 8.15am-9.00am: Breakfast Club, P13, Unlimited Campus
Thursday 26 July, 9am-12pm: Dance NZ Rehearsals, Jack Mann Auditorium, Unlimited Campus
Sunday 29 July: Newsletter published
Messages
Message from Steven
Celebration of Learning
How awesome was the CoL on Friday night! I absolutely love the opportunities we get to be "one school".  A huge thank you to all of the students who made the effort to present their learning so far this year.  There was an incredibly diverse range of learning on show for the large crowd that came along.
Thanks to Duncan's efforts with the tech, you can watch the entire event here
TOD – Cluster Diversity in Learning PLD
Just another reminder that this Friday the school will be closed for instruction while the staff from the central city learning cluster spend the day learning from a number of presenters on the topic of Diversity in Learning.  Several of our students have been invited to be part of the day as Keynote Speakers.
Holidays
Every newsletter before the holidays I encourage you to use the time to take a break and recharge for the next term.  Over the past 4.5 years that I've been the Director at Ao Tawhiti Unlimited Discovery I've seen our community face constant uncertainty and constant pressure to work at the demands of other organisation's timetables and bureaucracies.  These organisations do not understand the strain that this places on our students, parents and staff.  As we move into the final 3 terms of our life as a split campus school, I think it's important to remember that as a community we've shown incredible resilience.  Once again use the holidays to reset and reconnect with others.  Hopefully the break will help everyone come back in Term 3 with a new focus, a refocus or a continued focus on what learning looks like for you. Remember we're a special character school with a central tenet that you are at the centre of your learning so that your love and enthusiasm for learning is retained. I think that the learning you do away from school is just as important as the learning you do at school, so enjoy the break and see you next term.
Steven Mustor – Director
Message from Niki
Kia ora ki ngā whānau,
Ngā mihi nui ki a tatou katoa.
Celebration of Learning
Wow, here we are at the end of another term, and halfway through the year. It has been a great term, and I have loved watching the students' learning. If you made it to our CoL on Friday you will have seen examples of the great learning that has been going on. There were samples of inquiries into passions from Lego and Minecraft  to the Earth, animals and Harry Potter, there was model building, henna tattooing and poetry. The poi performance by the juniors was awesome, well done all of you!
I would like to thank the staff and students for their ongoing commitment to following individual pathways to learning. I believe our LAs model our Guiding Principles, which in turn supports our students to follow suit. I am incredibly proud of you all.
IEMs/ TOD
Remember school is open for supervision with Kate Griffith on Wednesday and Thursday 4 and 5 July so LAs can meet with families for those all-important IEMs. Don't forget to complete this form if your child needs to come to school during IEM days, and book a time with your child's HBLA.
School is closed on Friday 6 July for a Teacher Only Day where we will be learning with our cluster schools.
Parent Hub
Last week we had the first of what I hope to be many parent hub meetings. There was lots of enthusiasm as we discussed the various roles a group like this could be involved in, such as pastoral care, fundraising, organising behind the scenes and welcoming new families. We talked about developing the Breakfast Club Miriam runs on the Unlimited Campus to include the whole school when we are in the CBD, but we could begin that next term on the Discovery Campus on Wednesday mornings if there are people who would be keen. Whilst there was talk of a name for our group we haven't settled on anything yet. If anyone has any suggestions for a suitable name or you'd like to be involved in the breakfast club or the group in whatever capacity, please contact niki.stephenson@aotawhiti.school.nz
Ngā Puna Wai Sports Hub
The developers of Ngā Puna Wai Sports Hub have contacted school to inform us that there will be trucks importing 20,000m3 of gravel coming along McMahon Drive over the next few weeks. Please be extra vigilant when walking or driving with your tamariki to and from school.
Big Project Groups Fundraising Efforts
Remember to dress up in your PJs or best dress ups and send along a can of cat food or gold coin to support the Red Zone Cat Organisation, and a gold coin to buy some pink food to support the Pink Ribbon afternoon tea, both tomorrow. We really appreciate your support of the students' fundraising efforts!
Here's hoping you all have a wonderful break with your children, I'm already really looking forward to more exciting times in term 3!
Niki Stephenson – Deputy Director
Message from Ian
Thanks to everyone who ventured out on Friday night to support our students at the Celebration of Learning. This is one of the main opportunities we have to get together as a whole school, Years 1-13.
What struck me, as I sat up the back trying not to mess up all of the digital work and music, was the wide variety of content that was shared. The other most striking element that stood out for me was the possibilities that wait for us when we move into out new building together next year.
Daniel, Zavier and EJ, who made the Charlie Chaplin film, clearly have a love of film making. Hopefully on Friday night the 3 boys watched the two 48 hour Movie Festival films and saw the depth of thought, the quality of story telling, the clever use of light and angles and recognised that in their school there are a number of people who can help support them develop their own love of film making.
I loved hearing about the depth and quality of the learning experiences that are happening in Kay's community with their AT projects. The fact that these kids are having, or aiming to have, a major impact on their communities is inspiring. These experiences do include the traditional elements of Inquiry based learning, researching and interviewing, but they have taken it to the next level, asking the students to think about the impact they can have on their world and you can clearly see the passion that the students have to make these things happen. I think that any organisation who wants to make a change is really missing a trick if they leave out the youth of today. We hear about how the students of today just want to spend their days on screens and that they have become very insular. I think we saw on Friday night that these same students can, and want to have, a massive impact.
Within this Year 1-13 school we now have, more so than ever before, the opportunity for our younger students to really see what possibilities are available and what they are capable of.
Whether it's film making, Dance performance, Inquiry/Project based learning , robotics, media studies or any of the things either shared with us live in the auditorium or in the displays in the foyer.
I love the idea that when we are all together in 2019, the sharing of experiences that happened on Friday night, will be a daily experience as our kids wander through the building. Super exciting!
Ian Hayes – Deputy Director
Message from Duncan
Week 10
It is hard to believe we are approaching the midpoint of another year! For year 11-13 students it has already gone beyond that as term 4 is only 3 weeks long before exams begin.
It's been another busy term with lots going on! Last week highlighting just how much can go on. Tekapo camps, Celebrations of learning, ERO visits and all the usual weekly activities!
Thanks so much to all of you have contributed your time and energy to support us. It's greatly appreciated.
IEMs
Wednesday and Thursday this week are scheduled for IEMs if you have yet to book and IEM please do ASAP. The IEM is a critical component to learning at ATUD. It provides a framework to reflect on the learning that has occurred and to develop a plan based on the goals of the student.
For year 11 – 13 students this a particularly crucial IEM. These students need to come out of the meeting with a clear picture of what is required to reach their qualification goals and with a plan in place that will allow them to succeed.
Mentoring
Again for year 11 – 13 students now is the time to think about the value of mentoring time. This part of the program allows students to get personalised support from a curriculum expert. With the end of the year rapidly approaching it would be wise for students to take advantage of this system and develop a plan of when they will go and what they would like to work on.
Duncan Woods – Deputy Director
Schoolwide Notices
Entertainment Book with a bonus
Support Ao Tawhiti Unlimited Discovery and you'll be rewarded!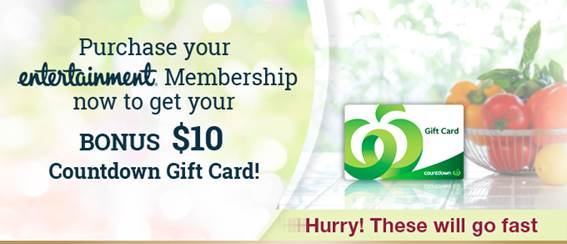 For a limited time, when you purchase an Entertainment Membership from us, you'll receive a BONUS $10 Countdown Gift Card! What a win! Hurry, stocks are limited!
Enter promo code "CDGIFT" at checkout and you will receive your Gift Card within 7 business days to the address used for purchase. Offer is only valid while stocks last!
Click here for Gift Card Terms and Conditions.
For more info contact – Claire Cameron, 022 122 0452, fluffie.claire@yahoo.co.nz.
THANK YOU FOR YOUR SUPPORT!
Claire Cameron – Parent
You Learn @ Ao Tawhiti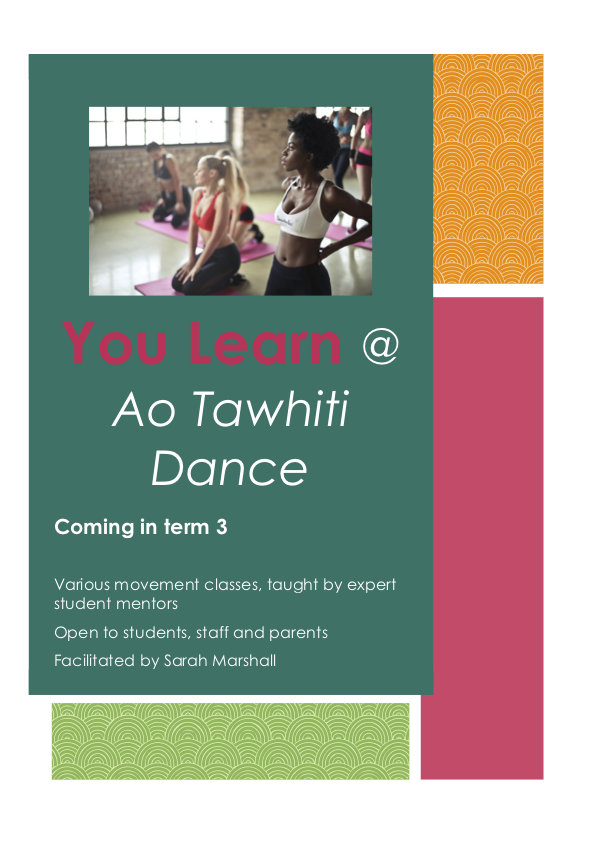 Sarah Marshall – Learning Advisor
Music Performance Night – Wednesday 4 July
On Wednesday July 4th, music students from Ao Tawhiti will be performing some of the music they've been working on this year. It is happening in the Jack Mann Auditorium from 6:30 – 9pm. Come along and check out our talented musicians!
Matt Davis – Learning Advisor
1-6 News
Hanmer Camp
Libby Boyd – Learning Advisor
Port Hills Walking PINS
Libby Boyd – Learning Advisor
Phoenix News
Kia ora folks, we have lots of things happening next week and we need some help to make the kids hopes for the next  two days come to fruition.
PJ and Dress ups Monday
On Monday we have the dress up and PJ day for the group raising cans or money for the Red zone cat organisation that is helping all the kittens and kittens of kittens left behind after the quakes to be fed and rehomed. Dress up in your comfiest pjs or  your best dress up and bring along a can of cat food or gold coin to get this project happening.
Pink Ribbon afternoon tea we need you and your waffle maker 🙂
We also have the Pink Ribbon Afternoon Tea at 2.30pm in the shared space . The kids will be making cupcakes in the morning to ice, and waffles hopefully in the afternoon. We say hopefully as we need a couple of waffle makers please if you have one lurking in the back of the cupboard we can borrow just for Monday it would be great!! Just let me know this weekend.
Also if you could support the kids by popping in between 2.30 and 3 to have a cup of tea and drop them a gold coin it would be much appreciated. I know this email is asking three times for coinage from you and for some this will be tough but we would appreciate any and all help to make this happen. The kids are really excited to be able to do something for the Cancer Society.
Can you help bake Monday morning?
We are also looking for someone who might have a couple of hours in the morning to help the kids cook their cupcakes and brownie from box mixtures that I've already bought so they are ready for their afternoon tea folk? Again if you can flick me a quick email if you're keen it would much appreciated.
Morning Tea for EJ and Liam O
Monday is super busy as we are also having a morning tea for EJ and Liam who are moving to their next adventure. Liam is transitioning to continuing his year 7 at the Ilam campus and EJ is moving with his family to Auckland for their next adventure.
Kelly will cook a couple of cakes as we are both aware that we are asking a lot of families already for Monday and Tuesday and people might be feeling a bit tapped out. However if you have something at the back of the pantry that you want to contribute I'm sure our every hungry kids would be keen.
Rapaki Marae visit
Tuesday is our trip to the Marae, thank you so much for the best responses we have had to a trip yet. At the moment we are about 10 seats short to get us there. Here is the link again so you can add the last bit of help we need to get everyone there and back please.
We also need to provide a koha (gift) for when we enter onto the marae. If everyone could bring a dollar this would give us a nice koha to present in our name. I know it is yet another bit of coinage we are asking for. If we all participate then the load is less for others. The koha is seperate to the school fee that we pay and is a gift we provide to say thank you.  You can send this in Monday or Tuesday just add what the coinage is for so we make the right call based on your plans.
https://goo.gl/forms/JUTmppAlEvTnBmjt2 . form to fill in 🙂
This is a beautiful Marae and we will be welcomed with a powhiri on to the Marae at 9.30am.  So we will need to leave school very quickly at 9am on Tuesday .(If you are not here in time you will be left behind).
We will meet in the car park area on the road outside the Marae.
We will leave the Marae at 2.15 to ensure we are back in time for busses etc at 3pm.
37 Rapaki Dr, Lyttlelton, Christchurch, 8971
IEM
Please ensure you have booked in your iem! There are many gaps for us both at the moment. If you intend to postpone can you please discuss this with us as to what is workable for next term. Thanks. http://aotawhiti.school.nz/iem-booking-discovery-campus/
Teacher only day Friday, school is closed
Friday is of course our teacher only day and the school is closed while we meet with all the other teachers in our City cluster on our study day to do some new learning. It's a full on day with two keynote speakers and three workshops so a long day for us, think of us while you start your holiday early. 🙂
Reports
Reports are wending their way home in emails on Sunday night. As I say every time please remember that they aren't the sum of our beautiful children, they are just a snapshot on their journey  through learning. We look at what the kids have completed in learning sessions and workshops, in their independent work, in observations, and assessments. It all goes into a mix and we find where we think they best sit on the curriculum right now. It is helpful to know of areas that might need extra support or challenge and this is what the reports are used for. As we said iem goals can grow out of them but there is absolutely no expectation from us that iem will grow from them. The iem is where we continue to build with the child's leadership the learning pathway they want to explore.
Lastly
Lastly, thank you, everyone, who helped and shared last night to make the COL such a special night. You are much appreciated! Especially our kids who shared their passions and work for everyone to enjoy. I know for many people this took a big leap of courage and we really appreciate that! It has been an amazing term for things accomplished by the kids on their personal journeys.
Thank you to the parents who give up regular times to read with kids, take kids to the library, and thank you parents who help with interviews and visits offsite. Thank you to people who pop in to help their child and/or work with another child. You make the reality of child led learning in the community a living possibility.
See you all soon in the events upcoming and for iems 🙂
Ka kite ano
Melva Gill – Community Leader
7-13 News
NCEA Reminder: Authenticity of student work
This is a general reminder to students. All NCEA assessment work must be your own work. A portion of work must be produced in a supervised setting (i.e. in class) in order to guarantee authenticity. In many cases part of the assessment task will involve work outside of class. We need your guarantee that this is also your own work.
This policy is made explicit on page three of our student NCEA handbook. The document is embedded in this page: http://aotawhiti.school.nz/pathways/
Parents, please help support your child by ensuring that any NCEA assignment work they carry out at home is their own work.
Brent Silby – NZQA Principal's Nominee
Mud Run
Some photos of the students at the UC Mud Run!
Great to see Ao Tawhiti being represented at an amazing event and enjoying the day in the mud.
Here's a link of some of the students being asked about the event: https://www.facebook.com/UCEducationmudrun/videos/2181316692101999/
Well done to those staff and students being involved. Thank you also to those parents/caregivers for making it possible for students to attend.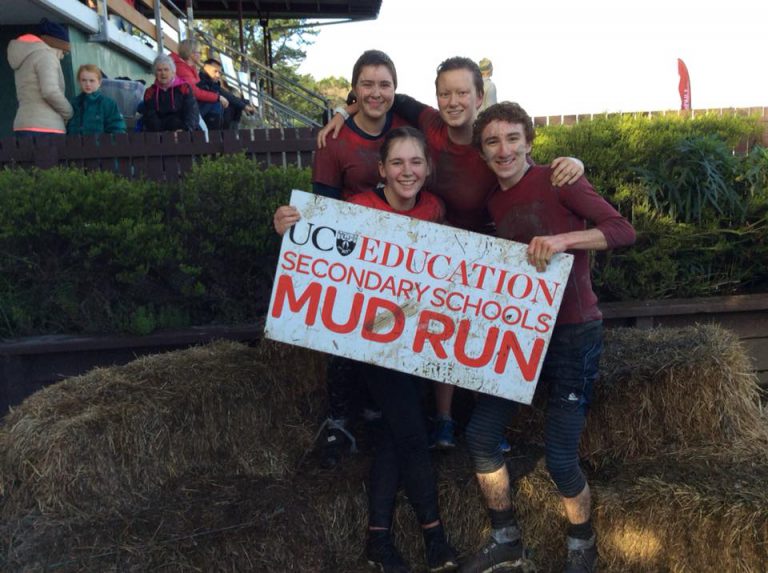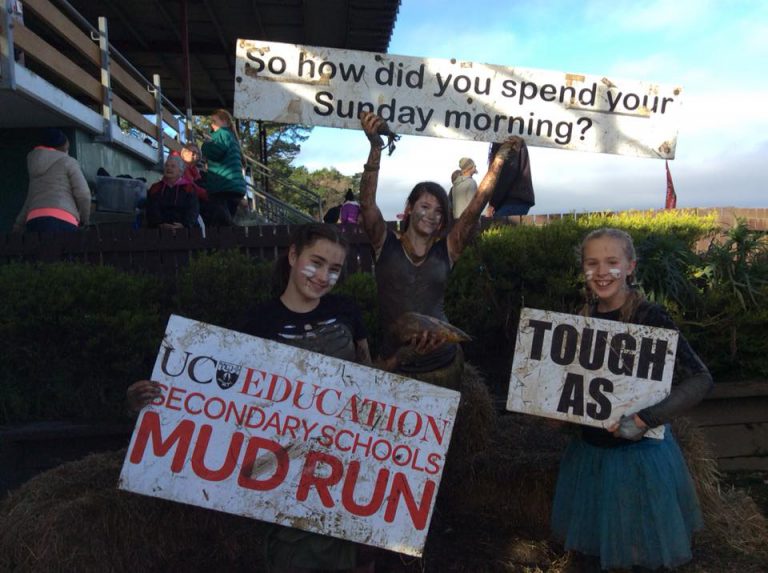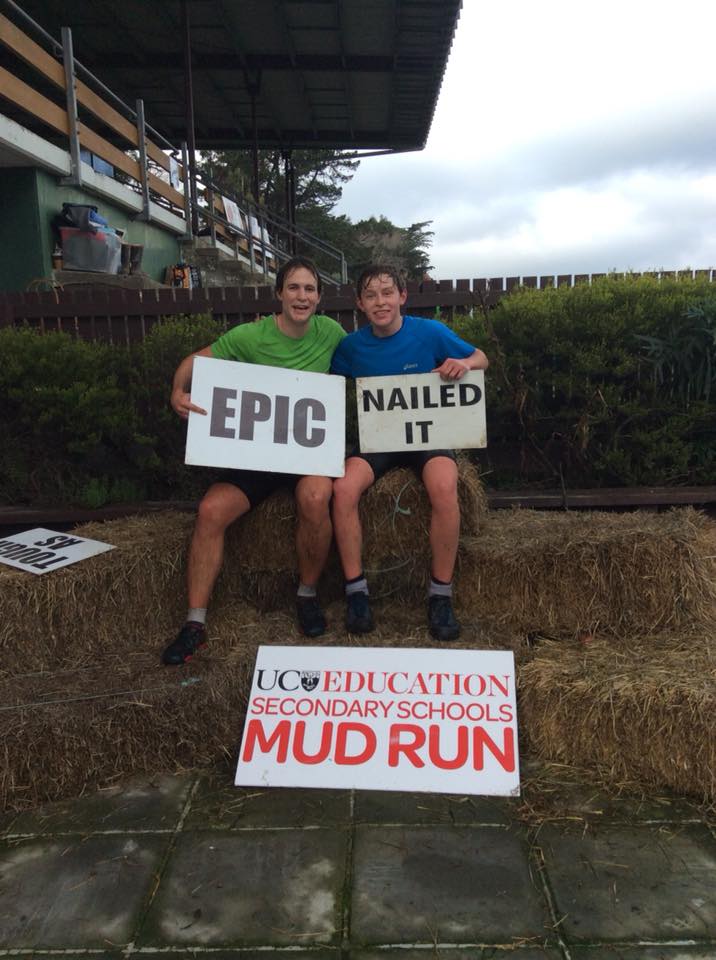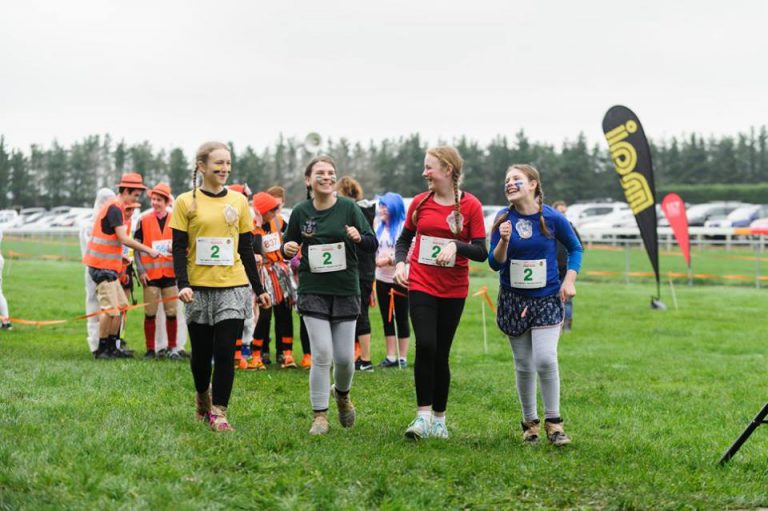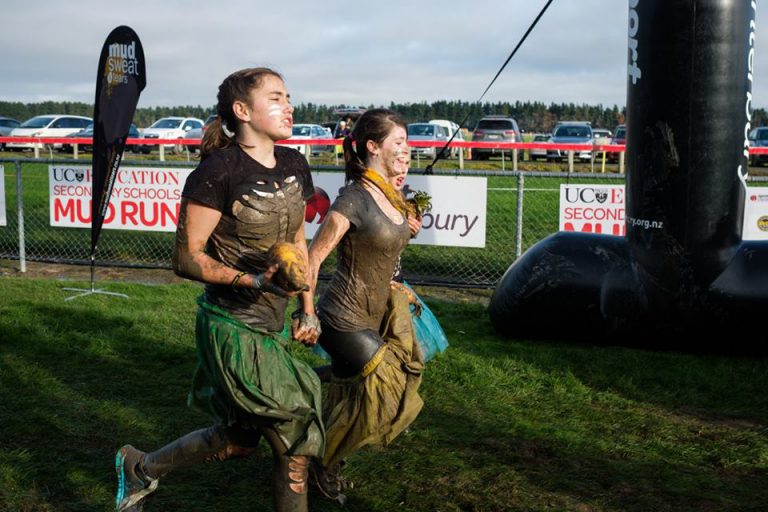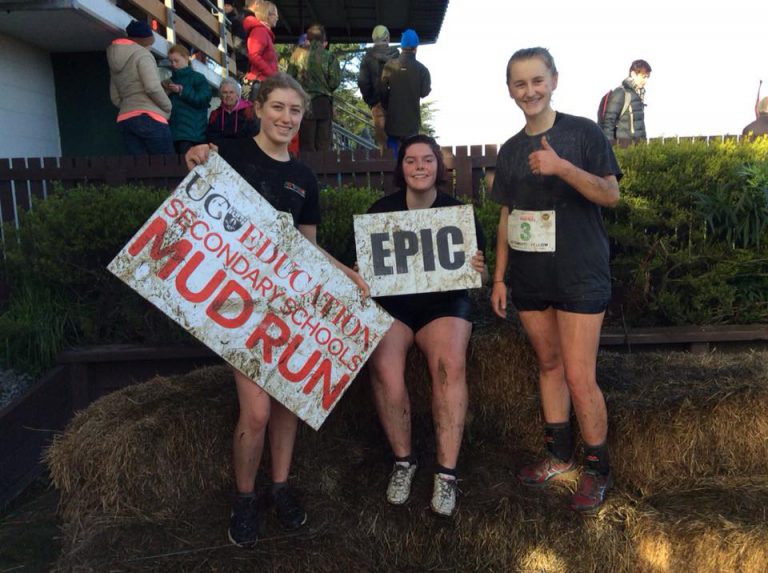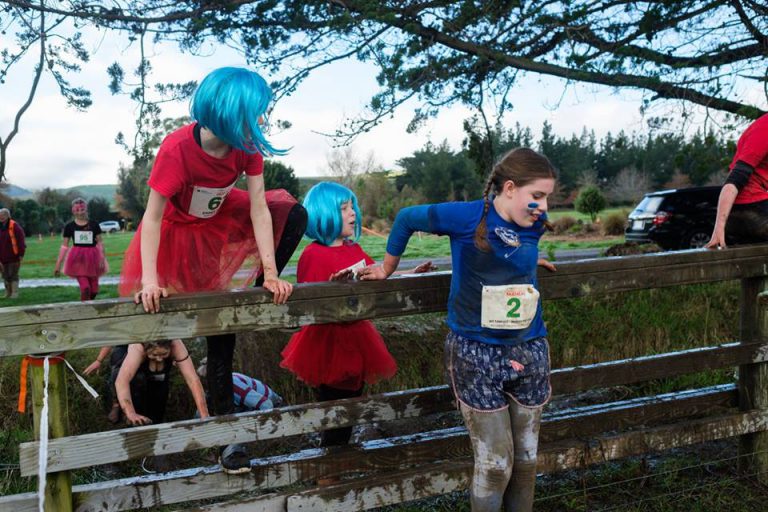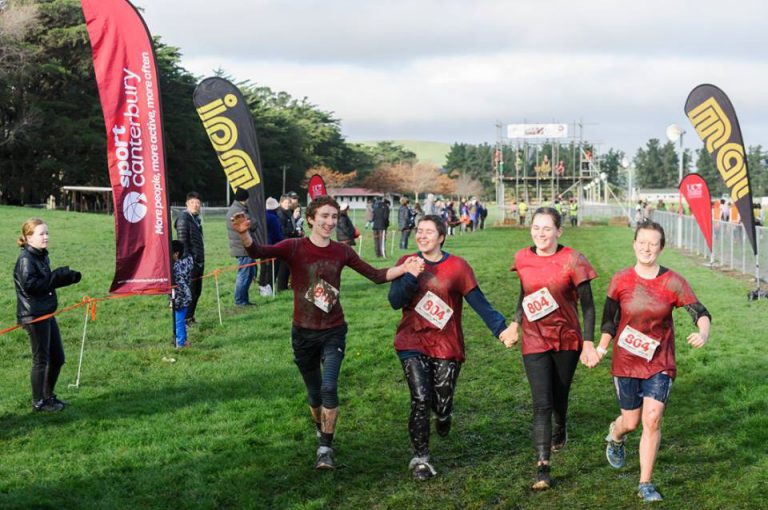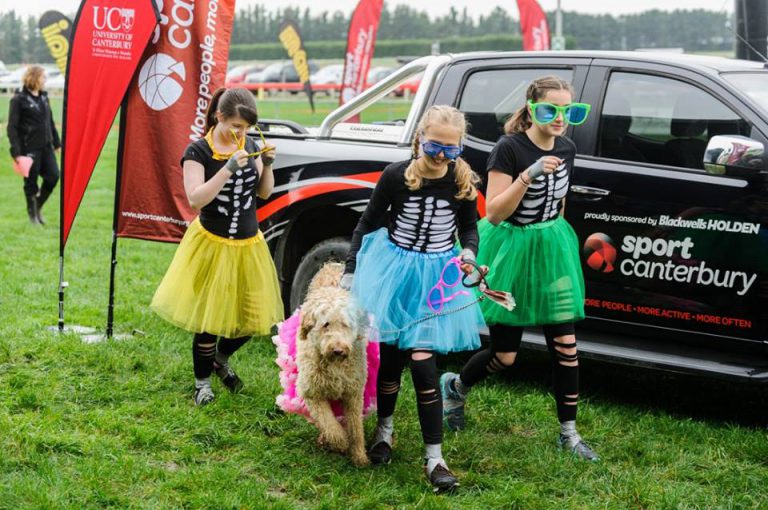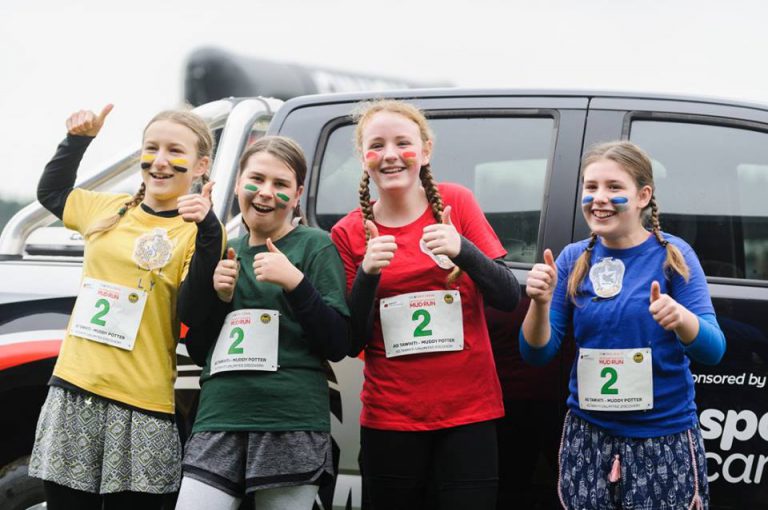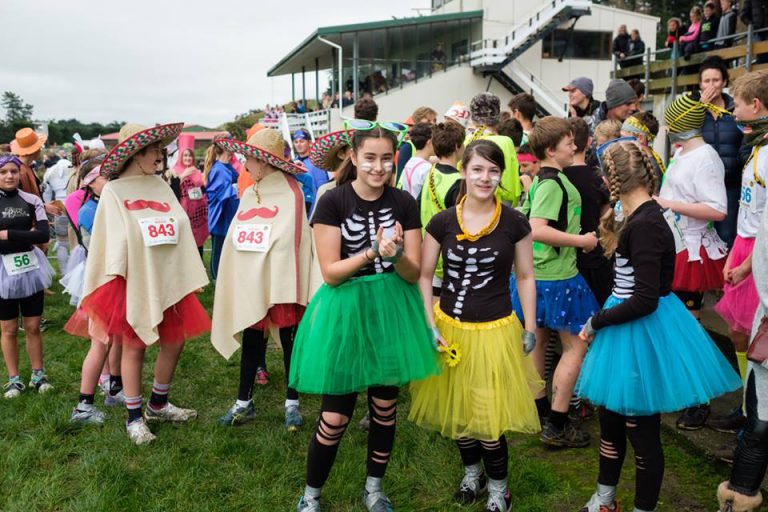 Kelsey Berryman – Sports Coordinator
Duathlon
Finally we got some nice weather to complete our Level 2 Physical Education assessment. Four students participated in a duathlon in Hagley Park – well done Liam, Dean, Israel and Sally!​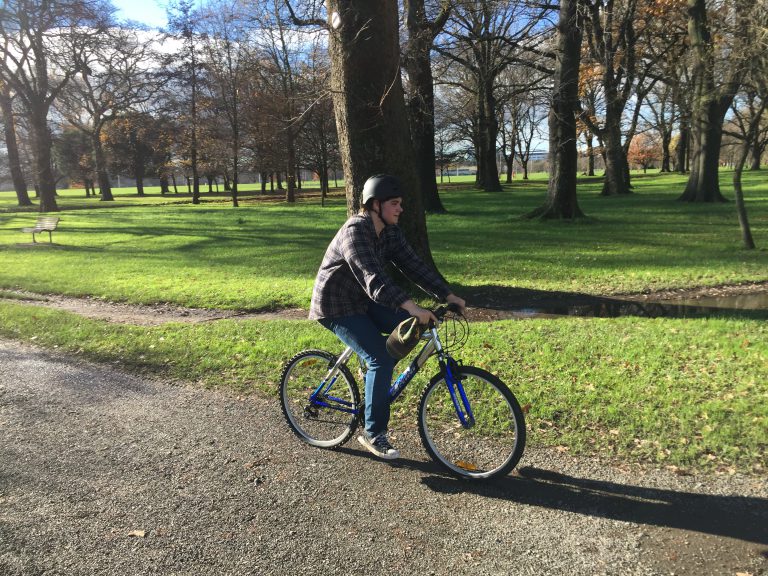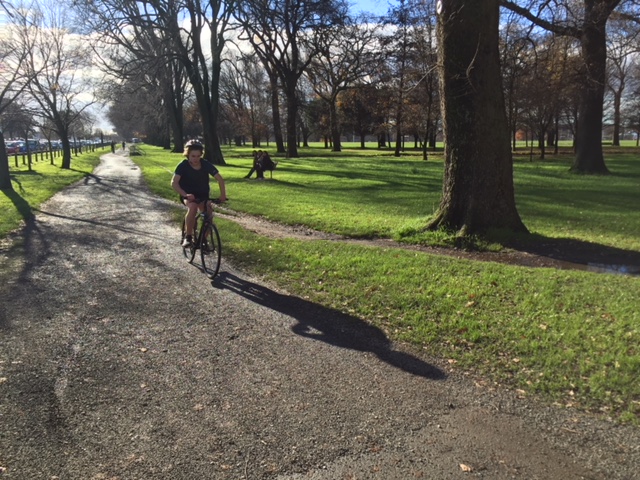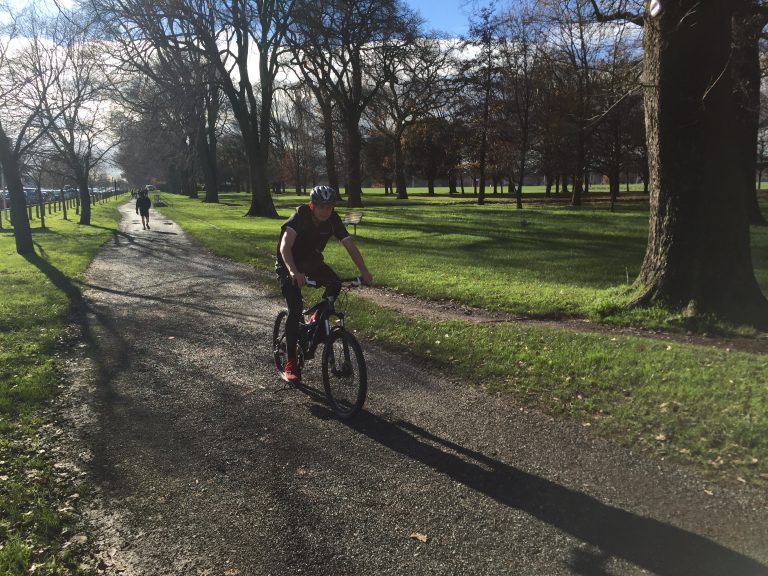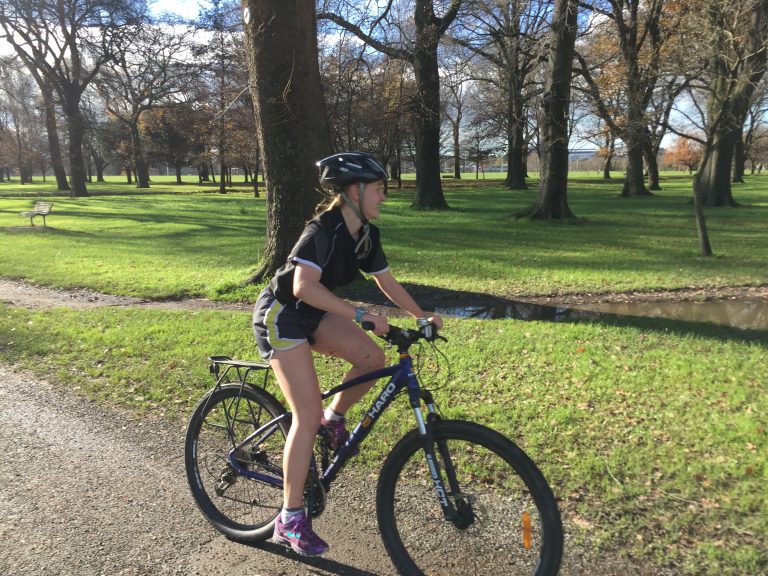 Sarah Aarts – Learning Advisor
Health Clinic with Nurse Frances
Every week nurse Frances has been hosting our Health Clinic on Monday lunchtimes, in the counselling rooms on the Unlimited site, and she visits Discovery regularly too.  Frances provides a really good service – free, confidential, experienced, on everything from small aches and pains to vaccinations, contraception information, and general health topics.
Sadly few students have consulted Frances recently, although clinic information is put outside the Unlimited office every week for students to see, and reminders have been given.  As a result, Frances will be offering her Unlimited clinic monthly in future, and by appointment.  Appointments can be made on our website under the 'Connect' and then 'contact' tabs, to find 'nurse', or by email to frances.ryan@cdhb.health.nz, or by contacting Miriam (the counsellor) miriam.denney@aotawhiti.school.nz or 021 795 309 (txt best).
My Imaginative Writing
Students in the Prosillio program have been working on formal and creative writing projects during term 2. Ethan Carranceja (Year 7) has enjoyed learning about imaginative essay writing. Here is a sample of one of Ethan's essays. This imaginative essay explores the effects of technology on our freewill.
CONTROLLED BY AN IPHONE
By Ethan Carranceja (Year 7)
I plunged my face into my hands as streams of salty liquid poured from my eyes. Nothing was more humiliating than forgetting to bring my pencil to the school trip. Miss Fiffer sent me back to the classroom to wait for them to come back. In the meantime, I slouched in my chair, sweat and tears trickled down my face. No-one was around, I was alone, alone at my desk, alone in my classroom, alone in my school. I stomped, arms folded to the other side of the classroom. I snatched my bag and dragged it over to my chair
I furiously zipped open my bag and grabbed my iphone and then slammed it on the table. Just then, I heard a faint "ow". At that, I jumped up and almost hit the roof. Shaking like a unprepared man in Antarctica, I peered down at my iphone. There, in front of my eyes were mini eyes peering from one way to the other and then straight at me. I slowly swivelled in my chair, looking away. Just then, I heard a slimy, squirting sound coming from behind. My face turned as pale as a ghost. My neck-hairs pricked and a shiver slid down my spine. I spun around and to my horror, twig-like tentacles squeezed out of the alien-like iphone.
The twig-like tentacles squirmed towards my lunchbox. It wrapped its tentacles around my beloved chocolate-flavoured fudge and lifted it out of my lunchbox. Strangely, the fudge started to sparkle with green light. It handed it to me and plopped it into my hands. As quick as a flash, the alien lifted its head and stared intensely at me. Suddenly my limbs went stiff. I felt uncontrollable. My mouth opened and my hands started towards it. My lips engulfed the fudge and my teeth munched it. I felt it descend down my throat and sink in my stomach. A burn shot down my throat. Something felt strange but good at the same time. Suddenly, I found myself walking across the room to the lockers. My eyes uncontrollably searched around the lockers, trying to find an unlocked locker. Finally, I caught a glimpse of a locker with its door slightly open. It was locker 26.
As I wildly headed to the locker, I just realized that the alien was still staring at me intensely. My hands slid into the locker and pulled out an iphone and raised it in the air. Carelessly, I swung my arm down and let go of the iphone. To my fright, I heard a smash as the iphone came crashing down onto the stone floor. Weirdly, I didn't jump up in fright like I used to but stayed stiff, standing on the floor. Suddenly, my right fist felt stiff as I brought it behind me into a punch position. I did a side step to my right to be in front of locker 27. My fist came forward to meet the locker door and the glass shattered as my fist penetrated the door. Surprisingly, my fist didn't ache like it would if someone punched glass. My left hand reached into the door and started feeling the bag inside, trying to find another iphone. Finally it found one and smashed it onto the floor. For the next hour, I wildly smashed 14 iphones so now there was glass and iphone remains all over the floor.
I heard a squeak that I knew very well. It was the door to the lockers. From the corner of my eyes I saw that the alien was staring at the door in fright. Then suddenly the alien disappeared, leaving a glow of sparkles that slowly faded into thin air. As soon as the alien had left, my muscles loosened up and my legs collapsed underneath me and left me lying, limp on the floor. A swarm of children rushed in and then paused. They stared at me and then to the floor and then to the lockers. I heard a little girl scream and yell, "MY PHONE AND LOCKER!!! THEY'RE SMASHED!!!!!!!!!!" Then the girl came up to me and bought her foot behind her as if she was going to kick me. Wait… she was going to! Before I could move, her foot collided with my nose and a sudden pain shot through my face. Before a single tear trickled down my cheek, all my limbs went numb and then all went black.
(Central idea: An iphone can control you if you play on it  too much and can make you like a zombie, doing things that you don't ordinarily do).
Natalie Woods – Learning Advisor
Physics University Visit
"On Monday the 18th of June the NCEA level 2 Physics class spent a day working on an internal exam. The topic was radioactivity. In the morning we went to University to play with actual radioactive elements, measuring their half-lives and how slices of carrot are useful in stopping radiation of different types. The afternoon was spent in the newly refurbished Rutherford's Den at the Arts Centre. There we talked about the life of Ernest Rutherford and his discoveries. In the pictures, the students demonstrate happily the famous gold foil experiment. Archie and Nellie are happy radioactive sources, while Daniel and Liam are a gold foil. The last picture demonstrates visible radioactive decay, with particles being ejected from the centre and leaving a trail in this icy cold fog."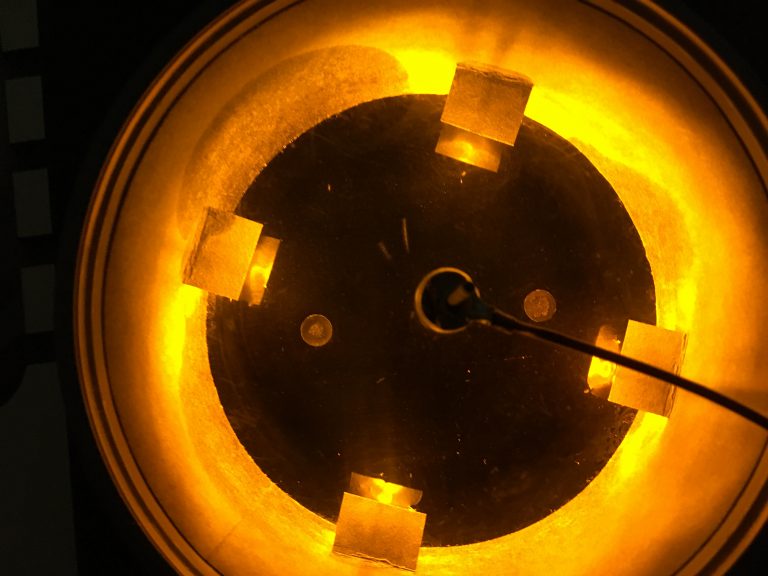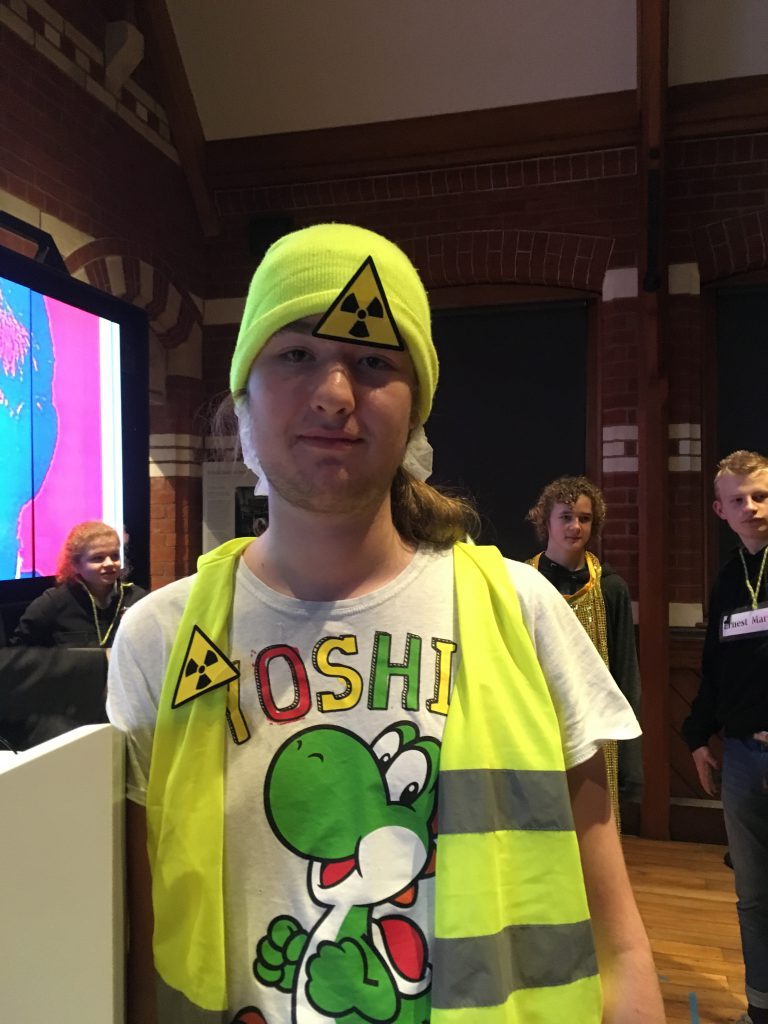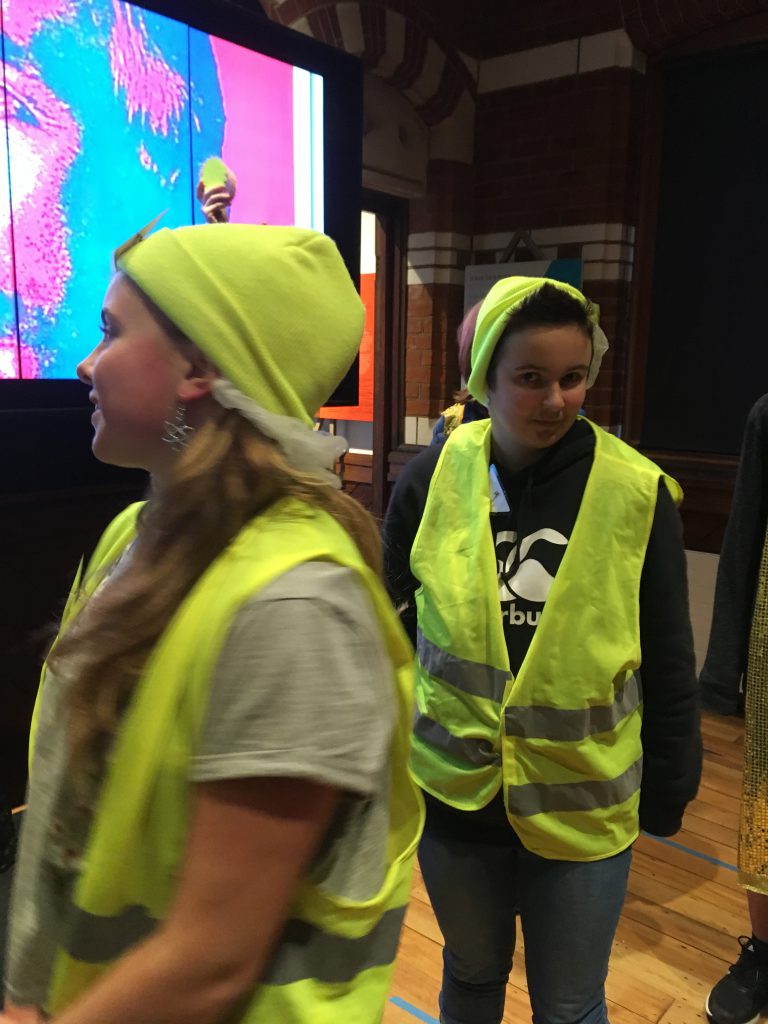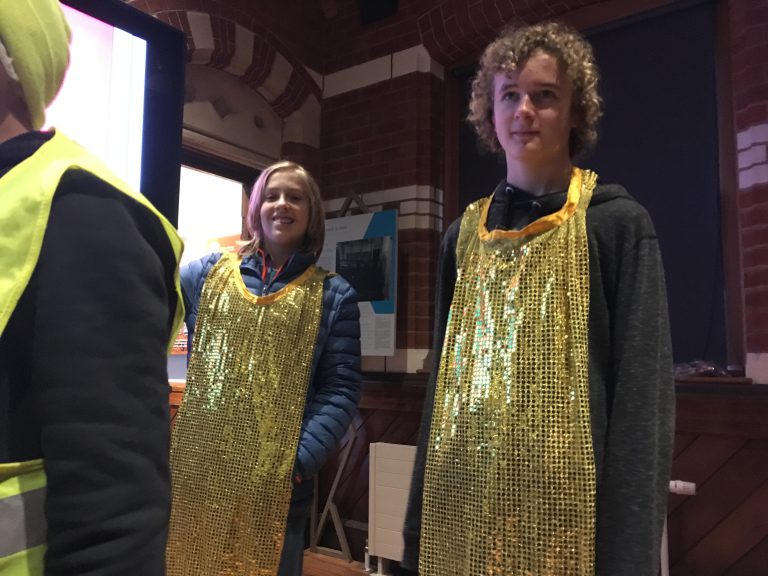 Florian Maisonneuve – Community Leader
Astronomy Camp 2018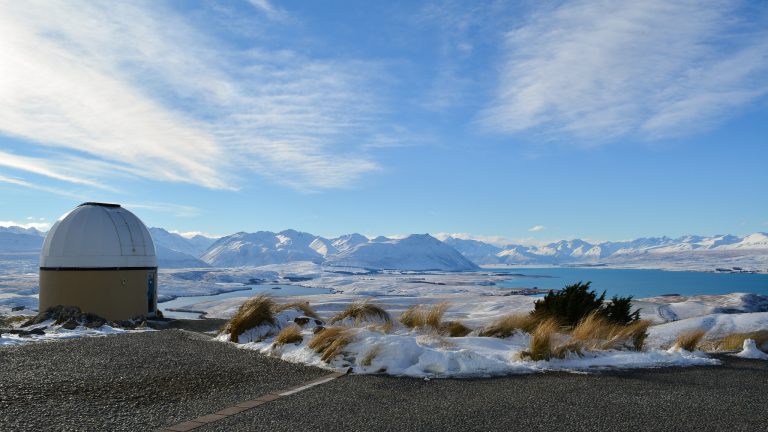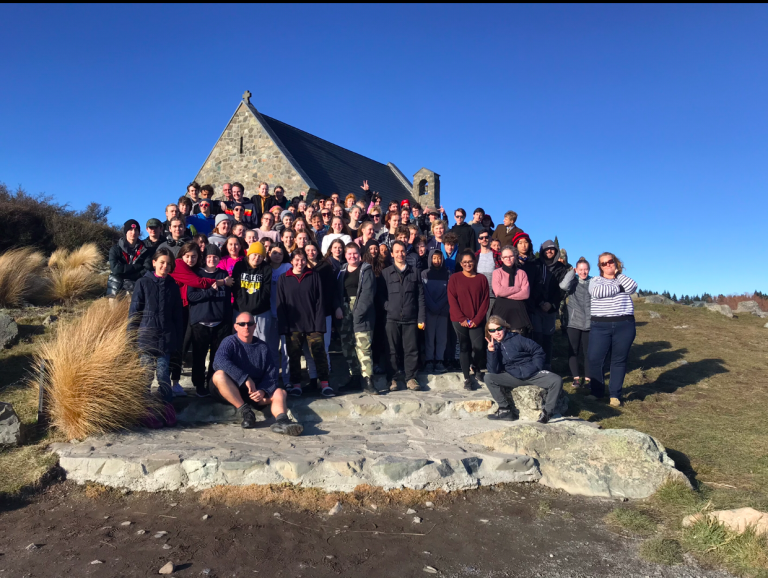 Our yearly astronomy camp to Tekapo went again this year. We stayed two cold nights in the warm lodge and we were blessed with stunning views of Jupiter, Saturn, the Moon, Mars and Alpha Centauri. Although the weather was quite cloudy, we managed to catch all of these objects in between clouds both nights.
On the first day we climbed Mt John for a visit of the university astronomy facilities, including the two biggest telescopes in New Zealand: The MOA and the one-meter McLellan telescope. On the second day we split for various activities, including tramping in the snow and ice hockey. See below Zack's report of the second day walk.
We were a large group of 93 people, and we've had a blast. This is of course due to all the LAs and helpers that came along: Zack, Richard P., Liam, Robert, Alisha, Matt P., Jeff, Dave, Lara and the wonderful Kath who ruled over the kitchen. But most importantly, I have been very impressed by the attitude of the students on camp. Not one incident over three days, no keys lost, lots of help in the kitchen, a general hyped up atmosphere that everyone enjoyed. Thank you so much for these three days! And go for it again next year!
Florian Maisonneuve – Community Leader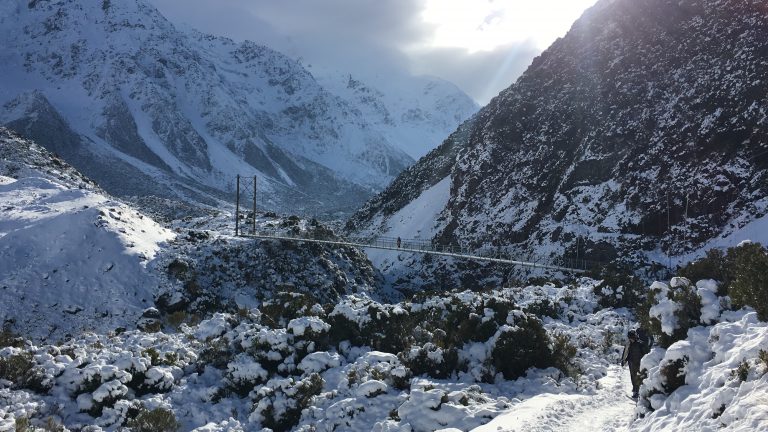 One of Tuesday's activities was one of the best day walks in New Zealand: a 14 km, four-hour walk in Aoraki/Mt Cook National Park that took us closer to NZ's tallest mountain than any other walking track does. After admiring the formidable Mount Sefton on the first section of the walk, we rounded the corner of Mount Wakefield to reveal our first stunning view of Aoraki/Mt Cook. The Hooker Valley track took us right to the shore of the moraine lake of the Hooker glacier, at the foot of Aoraki/Mt Cook itself, where we enjoyed our lunch. We couldn't have asked for a better day – blue skies, little wind, and the most majestic of mountain views. It was truly an awe-inspiring walk to be surrounded by so much snow and ice and staggeringly tall mountains. What a great effort with a huge payoff to the nearly 30 students who did the walk.
Zack Williams – Learning Advisor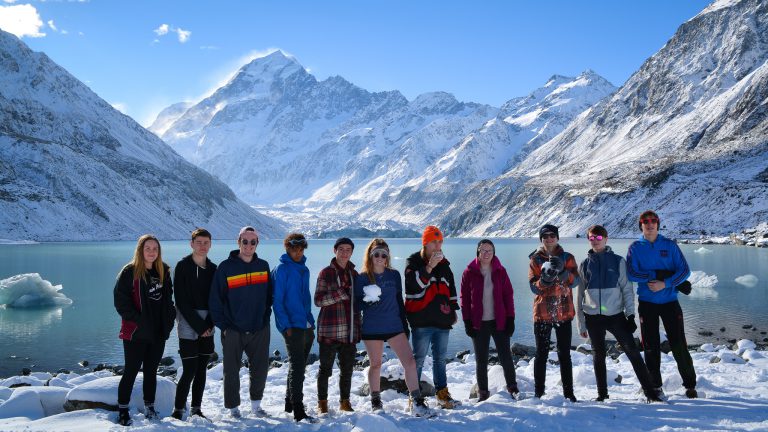 Photo: Top of the track, by the lake, with Aoraki in the background​

​Photo: Cowan's walkway viewpoint​
Walking up Mt John was hard enough, given the previous night's snowfall. Those who also walked down later in the day (after the snow had been compacted into ice and the temperature had dropped) found it even tougher….
Richard Pitts – Learning Advisor
Kay's Community: 
Our Community and Our Special Character
This term our community time has been made up of various opportunities for students to live out our Special Character. We have a real diverse cohort of students and they all approach things differently. For many students this is a new style of learning and they need lots of support but also for many they have been learning like this for many years and they are so independent it is hard to keep up with them.
I thought it might be interesting for whanau and caregivers to see what it is we do that supports students to move forward and develop within our community. 
The whole week is designed with the intent to put students at the centre of their learning. The first thing we do is give them agency. The chance to either design the learning themselves or to choose to work with others who are designing the learning.
We offer Student Led Workshops (SLW) every week. This requires a one page planning sheet and a conference with a Learning Advisors. From there those running the workshop need to be organised and ready for the session. We check each week who is happy to offer their workshop and who is ready and planned. What happens in the workshop is often a mix or pre planning and collaborative learning as things play out.  At times any of the students involved may be doing the teaching and others the learning. Everyone is a teacher and everyone is a learner. SLW's have been so successful we often have too many being offered for the numbers of students there. 
We also have a big focus on project based learning. We have recently changed the name from Impact Projects to Ao Tawhiti Projects or A.T. Projects. This project based learning encourages students to be creative, innovative and take risks. We ask them to step outside their comforts zones if they can and go out into the wider community having an impact on their world. There are 4 steps in A.T. Projects and LA's support students to create a pathway of learning that builds from where they start on these 4 steps. Students work in groups or individually and are all asked to have their own individual learning pathway within the project.  All projects have a mentor within in the school and we also try and connect students with experts from our wider community.  Their projects need to be planned and pitched to LA's whose job it is is to facilitate and support the design of the learning for success. The learning is a partnership between students, mentors and others. The learning is diverse and reciprocal as all parties are learning from each other. Everyone is a teacher and everyone is a learner.
Our Guiding Principles:
STUDENTS ARE AT THE CENTRE OF THEIR LEARNING

LEARNERS ARE ENCOURAGED TO BE CREATIVE, INNOVATIVE AND TAKE RISKS

DIVERSE AND FLEXIBLE INDIVIDUAL LEARNING PATHWAYS ARE SUPPORTED

LEARNING IS A PARTNERSHIP

EVERYONE IS A LEARNER AND EVERYONE IS A TEACHER
Kay Hayes – Community Leader
Other Notices