The first newsletter of 2018.  It's been an amazing start to the year. Check out the articles from some of our Community Leaders about the community days at the start of the year, as well as Niki's first newsletter message.
Upcoming Events
Term 1, Week 3: Starting Monday 12 February 2018
Tuesday 13 February: Music Mary starts, Discovery Campus
Wednesday 14 February, 9.15-9.45am: COL, Discovery Campus
Friday 16 February: Wellness Session, Jack Mann, Unlimited Campus
Term 1, Week 4: Starting Monday 19 February 2018
Tuesday 20 February, 5.30pm-8.30pm: BOT Meeting,  P12, Unlimited Campus
Friday 24 February, 9am-3pm: Olympics Day, Unlimited Campus
Friday 24 February, 4pm-5pm: Nadine's Community Event, Discovery Campus
Messages
Message from Steven
Start of year
Firstly a huge thank you to all of my wonderful LAs, learning support staff and admin staff for making sure that we've had a great start to the year.  Everyone clearly enjoyed their holidays and came back ready to support our students and their whanau.
By now all of you should have had an IEM with your HBLA.  The IEM is the cornerstone of what learning will look like for your child at Ao Tawhiti Unlimited Discovery.  It's the place where we get to meet you, find out what you'd like to learn, find out how you best learn, and make a plan that hopefully takes into consideration all your passions, interests and needs. If you've somehow missed your IEM, please get in touch with your child's HBLA asap.
Communication
Just a reminder that all our communication can be found on the website at http://aotawhiti.school.nz/category/news/.
Some LAs may also email you out info. Depending on the type of info in the message this may also be put on the website.
If you're not in the habit of checking the school website regularly, facebook (https://www.facebook.com/aotawhiti/) and twitter (https://twitter.com/aotawhiti) can notify you of new content on the website.
We are about to roll out an app that you can use as well (we're just ironing out the last few glitches before sharing it with you).
If you have any questions you should first contact you HBLA.  They'll be able to direct you to the right place if they're not able to answer your query.
Brent Barrett
Just after school finished up last year, Brent Barrett made the difficult decision to leave Ao Tawhiti Unlimited Discovery and return to work in the conservation arena.  Brent's last day is Friday 16 February.
Brent has been hard at work here for just over 3 years and has made a massive contribution to how our students engage with Biology and Education for Sustainability and also to the way we manage the lab at the Unlimited Campus.  Brent is so committed to Ao Tawhiti that he even came back for the first few weeks, just to make sure that his Homebase and classes were set up so that his students could be confident in their start of year.
Make sure that if you're at the Unlimited Campus this week, that you take the time to thank Brent for his awesome work here, and to wish him the best for his new career challenge.
I am currently in the process of finding a replacement for Brent.  I'll keep you updated on this over the coming days.
Interviews
One of the challenges at the start of the year is working out what exactly our roll will be.  6 weeks can be a long time in a family's / student's life so we always find that a few students move on to new things, while a few that we thought had left us are suddenly welcomed back.  I have interviewed about a dozen new student for the Unlimited Campus in the last few days to fill the last 7 spaces we have at the secondary campus.  It's amazing to think that we are now at the point where we have to ballot for spaces (and we're not even back in the CBD yet!).  Clearly our special character has something to offer the students of Christchurch.
Steven Mustor – Director
Message from Duncan
Here we go again! First of all welcome to those of you who are new to our community and of course welcome back to those of you returning for another year. I hope you have all enjoyed this wonderful summer we've been having.
As usual they year has gotten of to flying start, IEMS have been hard, learning plans created and communities have gotten together for a day out. This year my homebase is part of a 7-10 community. We had a fantastic day at Halswell Quarry and Halswell pool.
The first week or so can often be hectic on the unlimited campus as we fine tune the look of our curriculum to meet the needs of the learners. A lot of my time this week has been spent looking at class sizes and putting in plans to support those with large numbers of students. For health and safety reasons in some instances we have had to move students into other options. This is unfortunate for those students but in most cases we have been able to ensure them the class will repeat in 1.2 and that they'll have a place in it.
This year the major focus of my work will be leading the year 11 – 13 curriculum. At this level NCEA has a major focus as for a vast majority of our students this represents their desired qualification pathway. Last year we were involved in an imitative looking at creating integrated units of learning that were assessed against multiple NCEA standards. I'm hoping to extend on this work and begin the process of creating some interesting and unique qualification programs for our learners.
So once again welcome to 2018
Duncan Woods – Deputy Director
Message from Niki
Kia ora ki ngā whānau,
Ngā mihi nui ki a tatou katoa
What a great start to the school year we have had on the Discovery site. I am enjoying hanging out in the home bases and the playground getting to know everyone. Please continue to come and say hi.
On Tuesday 13 Feb Music Mary begins her classes again. She will bring her usual fun style to teaching the students some songs, waiata and music appreciation. Mary teaches music at the Jean Seabrook Memorial School where I taught a wee while back. I am thrilled to be able to work with her again.
On the theme of music, Elly Aldridge will return to Ao Tawhiti Unlimited Discovery to teach singing and  keyboard, also on Tuesdays. This year she is offering drumming lessons too. If you or your child are interested in any of these, please contact Elly directly; ellyrydge@gmail.com 027 244 0327.
Phil Doublet has emailed to say he is not returning to Ao Tawhiti Unlimited Discovery to teach guitar lessons this year. I have found another guitar tutor, details below:
My name is Danial Neale and I am a guitar/ bass guitar and drum tutor. I teach beginner through to advanced levels and typically do 40 minute lessons for $40. I do offer 20 minute lessons for $20 for younger age groups. I could be available to teach at Ao Tawhiti Unlimited Discovery on Tuesdays or Thursdays. My contact details are 027 821 1544 or email lessons@rockitchch.com. Many thanks, Danial Neale.
An organisation called Youthtown will come to the Discovery campus to deliver sports sessions to the children. They will come on Tuesdays fortnightly beginning in week 4 (20 Feb). The LAs will support the students, and build up a resource bank of games that they will be able to play with the children at other times. I have enjoyed working with these guys before; they are well-organised, fun and really understand diverse children. Their reasonable fees will be covered from our Year 1-6 curriculum budget.
Also during the weeks that Youthtown don't come we are offering some balance and soccer skills to our tamariki. One of our new parents, Alexandre Stiker who teaches football coaches for Halswell FC, has volunteered this great opportunity.
Our gardens could do with a bit of a spruce up so we are planning a working bee in a few weeks time. This will be a social occasion with shared afternoon tea, but don't wait until then to lend a hand! If you have a few spare minutes, some weeding etc would be most appreciated. Whilst I understand we won't be on the McMahon site for too much longer, it is important during times of change not only to maintain a pleasant space, but also to embed practices of kaitiaki that we will take with us to our new site in the city.
I'd also like to begin a discussion about keeping bees. One of our Homebase Tuatara students, Evie Cummins, is so passionate about bees and they are her focus for her term 1 inquiry. She is planning to raise some funds for a hive and to research the types of flowers that bees prefer. If there is anyone with any beekeeping expertise out there, we would love you to come and talk to us!
Thank you for your continued support in the home bases, with trips and transport and with your tamariki's learning goals. What a cool school we belong to.
Niki Stephenson – Deputy Director
Message from Ian
Well it's been a whirlwind of a week here on the Unlimited Campus. Quite a change from the last 7 years on the Discovery Campus. It's been great to get to know the kids in my Homebase, the wider 7-10 Community that I'm part of and my ICT class that I'm working with.
Thanks to all of the students who have gone out of their way to make me feel welcome, it's definitely been a change for me and I really appreciate all of the support I've had during IEMs and the week so far…thanks. 
Just to explain my role quickly. I am now the Deputy Director of they Year 7-10 area of Ao Tawhiti. Which means I'm working closely with Kay's Community and Deb's Community (Kaha). My main responsibility is driving curriculum and looking at what we need to get set up for our return to the CBD in 2019. I do have a bunch of other responsibilities that support the day to day running of these Communities and the school in general. 
If you have any questions or comments they should always be directed firstly to your Homebase Learning Advisor, then to your Community Leader (Kay or Deb) and then to me. You can contact me at ian.h@aotawhiti.school.nz
Monday saw our Community out at Spencer Park for the day….it was a great opportunity for our students to start to build some new relationships and to challenge themselves. From what I've heard about the other three Community days, they were all really successful and have kicked the year off in a really positive fashion.
Finally, I'd like to thank the students we had to move out of the classes they had selected this week. Sometimes our classes get oversubscribed and they become too difficult for our Learning Advisors to offer. When this happens we do have to ask students to volunteer to select something else for the block. Again, I'd like to say a big thanks to the students who put their hands up to help out with this… a great sign of community minded students!
Well that's it from me…
Have a great week!
Ian Hayes – Deputy Director
Schoolwide Notices
Important message for Year 11s who are new to Ao Tawhiti this year
Did you achieve any credits at your school last year while in Year 10? If so, please contact your previous school's Principal's Nominee and ask them to email the following information to 
brent.silby@unlimited.school.nz
Standard Number
Details
Version
Date
Result
Provider Code
We need this because year 10 results are usually held on school systems awaiting transfer to NZQA when the student enters year 11. If your previous school does not send your results to us, you may miss out on those credits.
Many thanks
Brent Silby – Principal's NZQA Nominee
1-6 News
Message from Melva
Kia oa Phoenix whanau, there is lots in this newsletter today so stay tuned! We have had a brilliant start to the year with your tamariki and they are so lovely. Mel and I would also like to invite you to send us a letter about your child. This is something I have done for years and it can be so insightful for us. Often in the melee of Homebase life and iems we don't get to talk about all the other bits and bobs that are important to your tamariki. So if you would like to, feel free to write us about the things that you would like to share about your treasure to help us best understand them.
We really, really, really want to have as many parents as possible in the HB on a day to day basis too please- not just our trips which you are great at supporting. We have lots of kids who would really benefit from a grown up chatting through their planning or helping kids with other things throughout the day. The HB space is your space as well as your tamariki's.
Community Event Nights
HB meeting 3.15pm- 4pm Wednesday 21/2/18
Homebase meeting to chat about things happening in the hb and answer any questions, 3.15pm- 4pm 21/2/18  Wednesday in the HB. Bring a biscuit and make a coffee and we can have a quick natter and introduce people.
Community Night Friday 2nd March Weather permitting
Community fun  picnic/fish and chip night, get to know each other and have a play. Meet at the Margaret Mahy Playground on the grassy knoll by the slide. 5-6.30(?).pm onwards. Bring something for your family. We hope it's a chance for folks stuck at work late to be able to meet each other and maybe share numbers for play dates etc in the future, people to have a natter and meet all the new faces in the Community.
Swimming in term 1
As part of our commitment to our tamariki, we as a school cover the costs of one set of swimming lessons each year. These will be at Te Hapua Halswell Summer Pool 339 Halswell Rd as (part of the library complex there.)
We learn with the trained swim instructors from the Christchurch City Council in small groups.
These will be every Wednesday from 11.35 leaving school and returning to school at 2.30pm. The lessons start at 12pm and are in three rotating groups.
Each couple of weeks we will be asking for transport help to get all 50+ kids there and back. We will also be using the Library for self directed learning during this time if kids are not in the water.
The first thing you need to do now is to give  permission on the form below by clicking on the link  (it also asks for help in transporting )
https://goo.gl/forms/O4aiiMqQdT3qGn7p1
Seesaw and planning every day
We are using Seesaw (again) to share and communicate with you, your child's day. Your child will post to Seesaw to share their planning and their learning every day.
If you used it last year in Fancy Chicken you will need to create a new account and sign in to Phoenix. We are still trying to find a way to successfully merge the files from last year. (It's a little difficult as we don't want to accidentally delete someone's journey from last year..)
Each morning we will put up on the whiteboard the planning for the day with the workshops your child will be a part of. We also have SDL  (self directed learning) slots throughout the day that are supported by a LA. Our tamariki add in seesaw what they intend to do for their SDL  throughout the day, so this is a great place to check how their plans are going for their inquiry or other iem goals. It's a great tool to chat about the same goals always occurring and how they may need support to change tracks. Or a great place to give comments and suggest next ideas for them. This planning is also checked each morning by Mel or I in two groups to help our kids recognise and use good planning. This can make kicking into the day a little slow but is totally worth it to help our kids find their way through one of the most crucial skills as a self directed learner- being able to make plans.
Please Sign Up Now
Click on this link: https://app.seesaw.me/s/473-771-202
Choose your child from the list
Create your account
Once I approve you, you can see content from your child
After you sign up, download the free Seesaw Family app and sign in. You can also access Seesaw from a computer at https://app.seesaw.me.
Thank you for supporting your child's learning!
P.S. If you used Seesaw last year or have more than one child using Seesaw, follow the link above, then click the 'Sign in' tab at the top of the screen. You do not need to create a new account.
Easter
Heads up Easter as usual includes Good Friday the 30 and also includes the following Monday and Tuesday
Reading Eggs
Hello Community we would like to give you the opportunity to choose to use Reading Eggs Year 1-3 (https://readingeggs.co.nz/ or Reading Eggspress  for year 4-6 (https://readingeggspress.com.au/) as a Self directed learning choice.  It's an online tool to help kids with reading and spelling.
If we do it through the school we can get a discount for you from hundreds of dollars for a family in the community to approximately $25 for the year for a student at our school. This is an opt in opportunity and is not covered as such by our school funds.
If you would like to sign up regardless of which community you are in please fill in the form on the link below and we will get this set up for you to use at school or at home and the amount will be credited to your school account for later payment.
Please fill in a seperate form for each member of your family who would like to be signed up 🙂 https://goo.gl/forms/oSc0IfN4USjGIGNz2
Material
Massive, massive pile of material in boxes and a suitcase for anyone to use in the makerspace. School or home projects you are welcome to help yourself!!
Private Music lessons at school
Mrs A's Music School with Elly.  Learn piano or vocals at school on Tuesdays.  Taking inquiries for drums now!
I will be in on Friday for the students first lesson.
Cheers, Elly Aldridge.
Summer Sport Info
Summer Sports Continues with some important changes for uniforms this term.
These teams will leave school every Friday at 12.30 pm on the bus (costs for this will come next week with a confirmed price from Go Bus and be put on the school account, approx $40 for the entire term of transport). You can travel on the bus with us, take your own car, or meet us at the fields to support the kids.
The bus then drops them off at South Hagley on Deans Ave opposite the old sales yard and teams walk from there to their play areas.
We will need an adult to walk with every team on Friday and this is the roster for you to sign up to help make this cool opportunity happen for your child.
Make sure you sign on to the right roster for your child.
Uniforms will be assigned to each child for the term. (These will go home next Friday for the first time.) (We will have a uniform hand in day the last week of term and uniforms lost will have to be charged for.)
Your responsibility as a parent is to ensure your child has their uniform every Friday ready to go in their bag.
(No uniform, no play, and we face a stiff fine for not being able to muster a team that day.)
Sarah Marshall a PE LA from the other campus will also support on this day.
Sally White will meet with kids Friday and have everyone ready for the bus by 12.30pm.
Kids in the Futsall team must have shin pads to be able to play on Friday. If you have a spare set at home we would love to have some donated to us here to ensure kids who forget are able to still play on the day. (No shin pads = no playing.)
Thanks to Sally and Clint who will be helping with coaching and for Sally's sport organising skills!
Summer teams 2018
Futsall

5 on the field

Volleyball

4 players on with no more than 2-3 subs

Rippa Rugby

7 must also have three girls on the field.

Max 10 playing.

Team 1

Liam Odering

Anna Bell Searle

Millie Hayes

Mia Williams

Jackson Farr

Team 2

Rhys White

Lia Manning

Lani Frazerhurst

Meg Matthews

Daniel Hunt

Team 3

Jacob Boge Garbett

Sam Fensom

Will Silby

Liam Mcrea

Otis Jorgenson

Team 4

Week 5-6 out for swimming

Zavier Keys.

Theo Johansen

Sam Gill-Vine

Henry Matthews

Xander Rankin

Max Freeman

Team Red

Pippa Marshall

Naomi Maclean

Layla Mckinstry

River Willis

Team Blue

Week 5-6 out for swimming

Cassidy Cooper

Bethany Orr

Frida Ricks

Aroha Robins

Theo McHaffie

Gibson Ross

Beth White

Ollie Herriott

Nico Conning

Jakub Musson

Oscar Griffith

Dom Madden

Nevaeh McCarthy

Ruby Farr
Phew if you are still reading congratulations!! Remember Mel and I are always here to chat, feel free to flick us an email if on the hoof is a bit hectic. You are also welcome to text me in the morning if you are running late or hit a glitch on 0275471223.
We are so looking forward to this year and it is great to be able to be back working with your tamariki again. We look forward to chatting soon and seeing you at the HB meeting and the Community night at Margaret Mahy.
Ka kite ano
Melva Gill – Community Leader
Homebase Hawk Update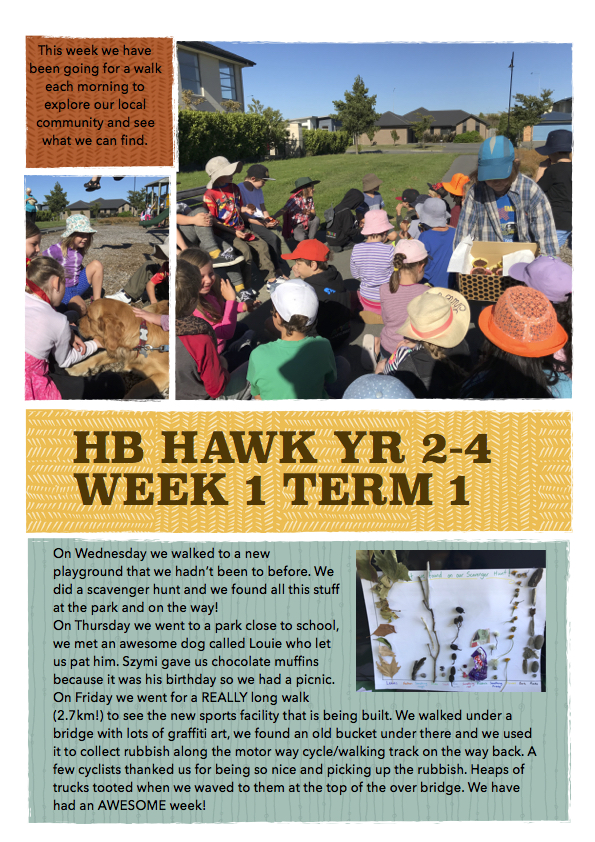 Gina Harrison – Learning Advisor
7-13 News
Kay's Community News 9th February
This week:
Spencer Park Day
This went really well. It was a real mixed day with some students relaxing and others super active. For instance some students really challenged themselves and climbed to amazing heights at Adrenalin Forrest and other students chilled and chatted about crazy vegetable characters they invented.
Community Time
This week in community we have had two major focusses. The first was to make sure everyone got an opportunity to get to know the place and the environment and the second was to start to build friendships and relationships in our Homebase's and our community. Students have competed in a Rogaine Orienteering course around the entire University site and worked in Homebase groups on a variety of co-operative / trust games. There is a really inclusive and positive feel in the community with lots of students and staff working really hard to help everyone and make sure everyone's experience is as good as we can make it. Many of the existing Ao Tawhiti students have stepped up and supported newer students without being asked and in a really caring manner. Also many of our new students have taken risks, spoken up and generally participated in a really positive way. Last night we chatted as a staff group about the fact that we had all had a really nice week.
Upcoming events:
Leadership Course 
As you know from IEM's Steve Hunt has been organising a Leadership Course for Years 7-10. This will take place on Feb 20th -21st at the Papanui Youth Centre. If your child is keen to go make sure their Homebase LA has put them on the list.
Easter Fundraiser – Cookies
We have been given the opportunity to sell Cookie Time Cookies again but at Easter this time. I think they will be a set of two tins for $20 much like the Christmas Cookies. The money raised will go into a fund to support those families who need financial support to pay for some school activities. More information will come out shortly. This time all orders will go through Jill our Financial Administrator.
Community Evening and Camp
We are currently looking to book an overnight Community Camp just for Kay's Community. We would like to take all students out for two days and one night. We have a great history of camps at Ao Tawhiti and we find they can be such a great way to get to know each other and learn about each other in a way that you just can't at school. These camps have always been open to parents as well and we would encourage any of you to come along too. Parents can sleep in cabins separate from the students or with their own children depending on needs / desires and space.
We are also planning to hold a Community Meeting on camp in the evening. This will be for all parents and whanau and will have lots of information as well as some time to chat and mingle. For this reason we are looking at Blue Skies Camp in Kaiapoi so that it isn't too far away. If we can't book there we will try somewhere similar distance away. We will also try and keep cost to a minimum. Hopefully about $50.
More information will come out shortly. 
Have a great weekend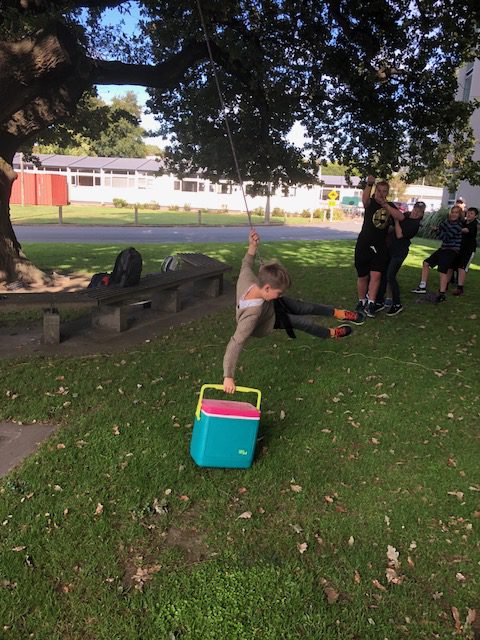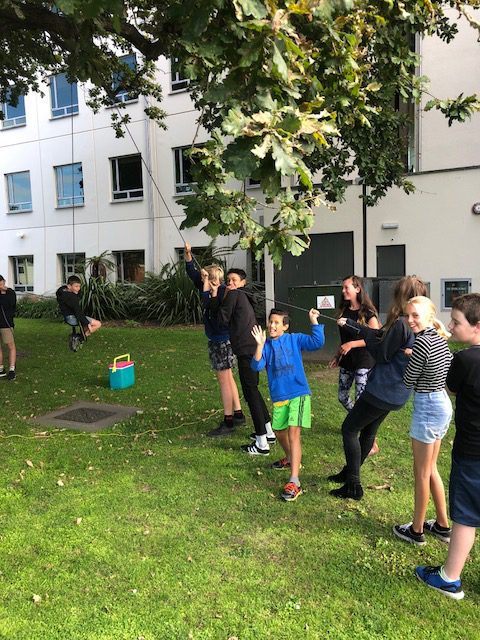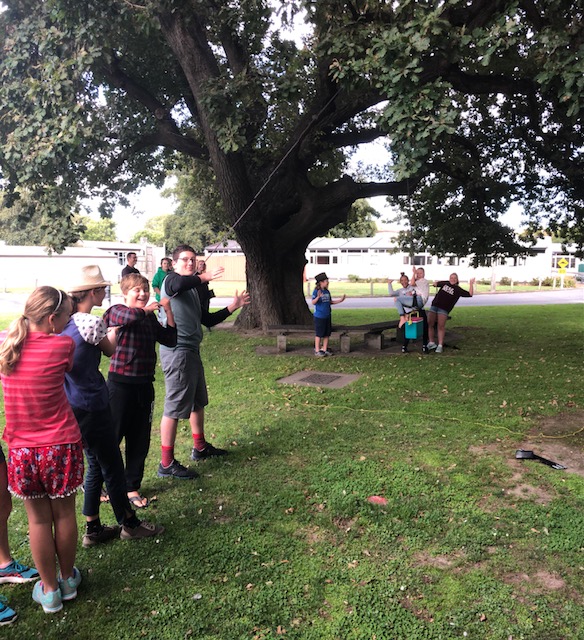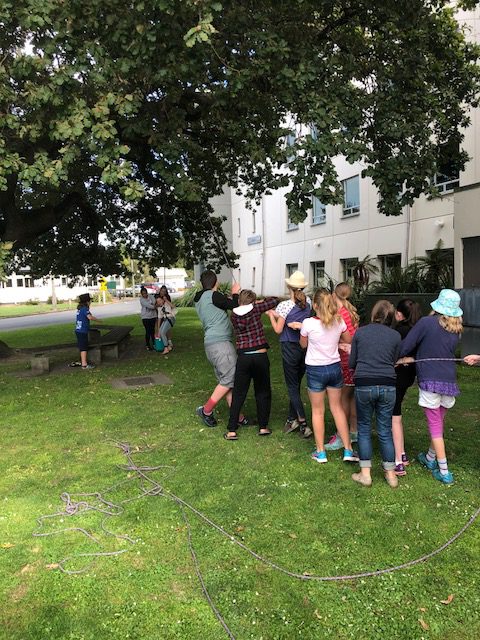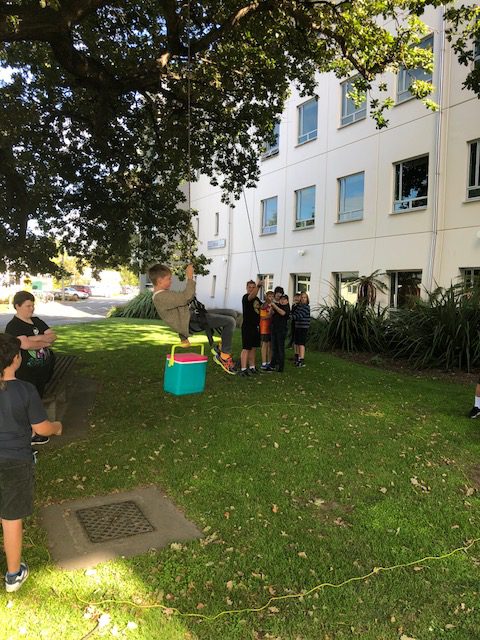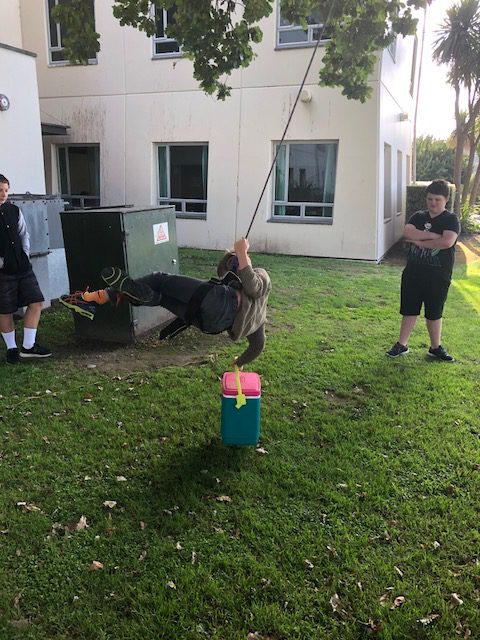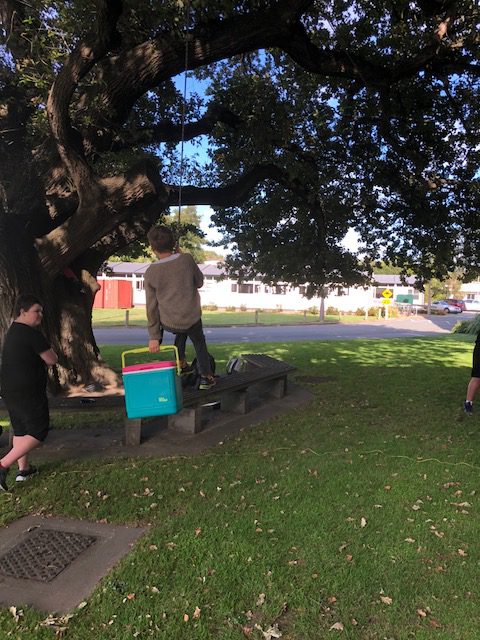 Kay Hayes – Community Leader
Stage Challenge
As most of you will be aware, Stage Challenge is no longer running… HOWEVER the Government has stepped in to support another great event. At this stage what it is called and when it will be is still to be confirmed.
Sooo if Stage Challenge is something that you have previously done or have thought about doing… come along to DANCE CHALLENGE in Blue block in DW2 with Sarah.
Please email me if you have any further questions: sarah.burnett@unlimited.school.nz
Cheers
Sarah Marshall – Learning Advisor
KAHA COMMUNITY
Kia ora whanau and welcome to all new learners and their families.
Firstly a big thanks for the welcome that so many learners have given to me on landing at Ao Tawhiti Unlimited site. It's been a very busy start to the year but one that sets us up for a great term.
Two days of IEM's painted a clear picture of this kura for me. It is one of shared vision, seeing the learner, whanau and LA discussing goals, motivation and engagement was really exciting to see. I think moving forward from these it's really important as a community that we keep these goals in mind, our 1:1 meetings keeping us on course to see growth towards these goals.
Monday Community Day was a hit with co-operative activities at the quarry and than a dip at the pools. A great day and one that wasn't spoilt by the frightening green tone of the Halswell pool.
The last three days has seen students learn where their classes are, meeting their LAs and understanding a little bit more about the course that they have chosen. Community time has focused on settling our new learners in and cooperative activities to meet and mingle with Kaha's LA's and our community's environment.
Keep in contact with your child's Homebase teacher if this week has left you with any questions or queries. We look forward to working with you this term.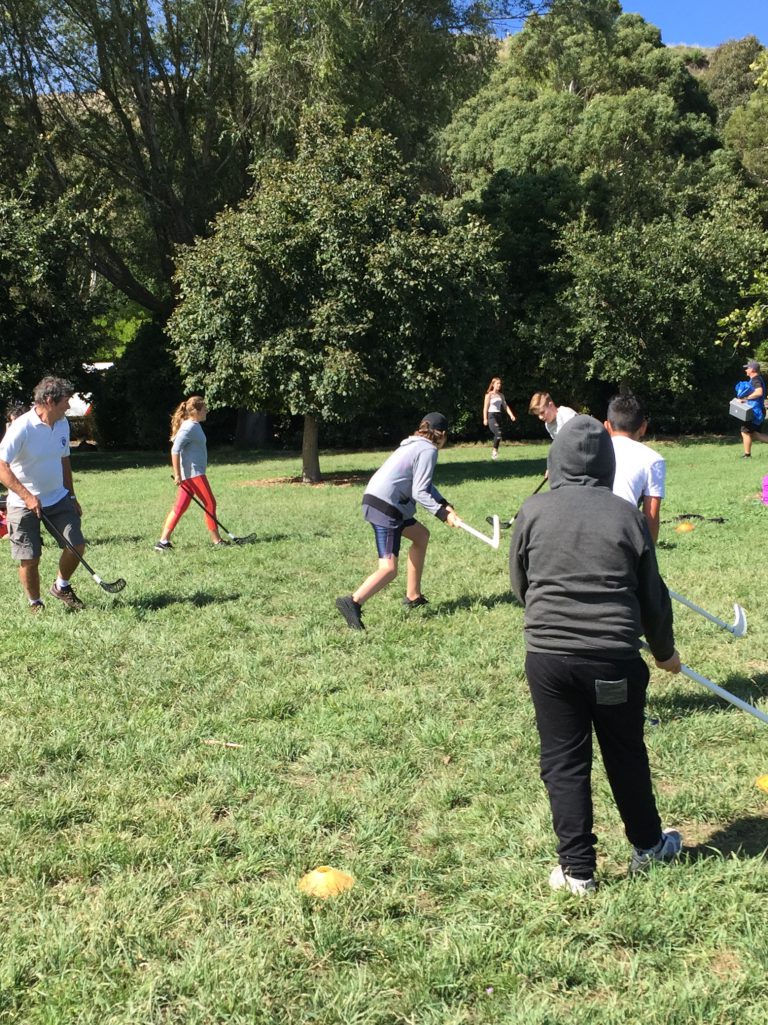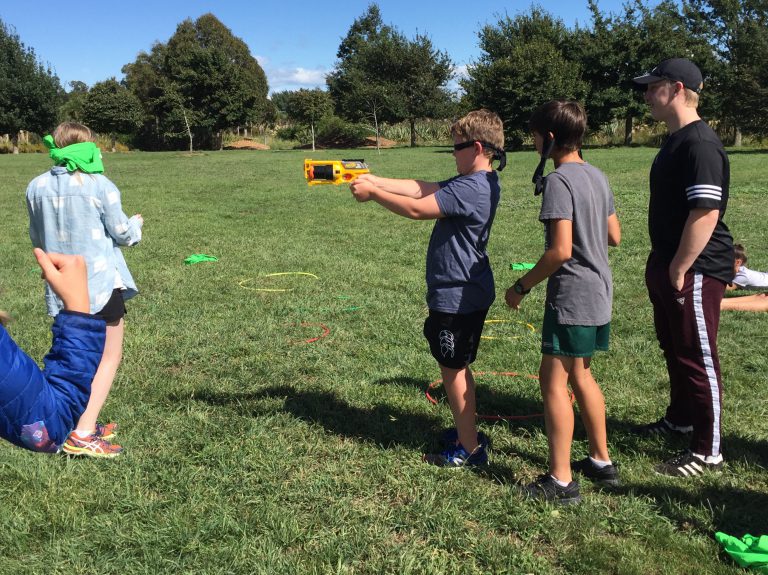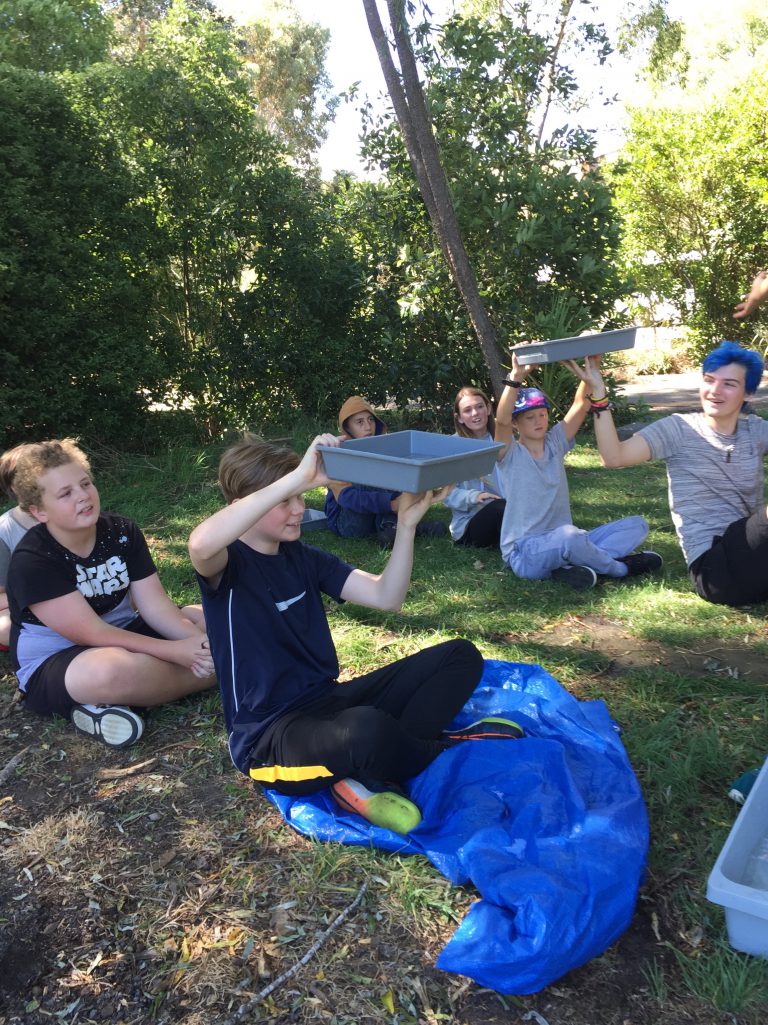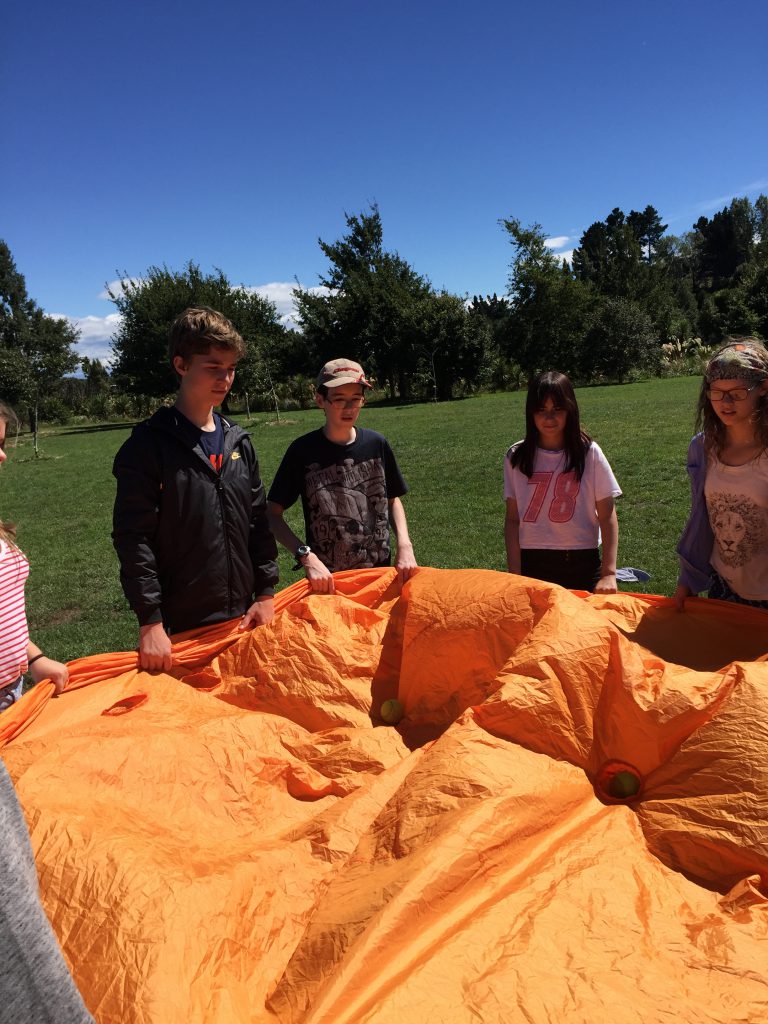 Nga mihi
Deborah Dunlop-McClure – Community Leader
Health and Wellbeing 2018

ATTITUDE are kicking off our year of Health and Wellbeing this Friday, 16th Feb, with a great talk at 9am, hopefully in the Jack Mann theatre, but look out in case we need to change to S5!  Attitude presentations have always been popular with our students so we look forward to their angle on issues this year!  http://www.attitude.org.nz/
On 9th March we have the 'ME' presentation for year 10s – this is a regular annual workshop on Menstrual Health and Endometriosis – last year all girls attended so having caught up, we can go back to smaller sessions for just year 10s – a must for all girls, and optional for boys!   http://www.nzendo.org.nz/how-we-help/all-about-me
Following that, CRASHBASH will be presenting on 23rd March – another popular event!  http://www.crashbash.co.nz/
Put the dates in your diary and lets focus on feeling good and staying well this year!
Thanks
Miriam Denney – Counsellor
Other Notices
Mrs A's Music School
Does your child want to learn to play their way to something special?  We are offering piano, singing and drum lessons during school time!  Please inquire today at: mamschch@gmail.com  or phone Elly:  027 244 0327
New children's Aikido class in Sydenham
We are very excited to be offering a new Aikido class for children, starting on Thursday February the 15th at our dojo in Sydenham.
This weekly class will run from 4:30pm – 5:20pm every Thursday during school term and is open for all children aged from 7 – 12 years.
Through practice of the non-fighting Japanese martial art Aikido, children learn how to cooperate and resolve conflict harmoniously. They build self-esteem and confidence while getting exercise and learning a good way to defend themselves.
The class will be taught by Otautahi Aikido's senior instructor Liam O'Donoghue, internationally recognised 5th degree black belt, assisted by other adult members.
For more details about the course please see our club website www.aikido.gen.nz.
Otautahi Aikido, established in 1991, is a not-for-profit community organisation, all of us are volunteers and our fee structure is purposefully low so that we can be as inclusive as possible.
Numbers are strictly limited and we already have a number of enrolments so prompt registration will be required to secure a place.
If you have any questions at all, please call me on 021-727690.
Liam O'Donoghue
ASB School Donation Voucher
Last year in the Christchurch Region ASB made several payments to schools advertising the sponsorship voucher. We will be continuing to support our schools this term and would love to support you by making you a donation.  We will donate to schools that Bank with ASB $500.00 for every new home loan over $250,000.00 taken with ASB when a voucher is presented by the borrower directly to ASB. There are some terms and conditions to be met and these are fully disclosed on the attached voucher for you to put in your newsletters or however you want to use this.  A number of PTA's are asking for sponsorship for school community events and this would be a great way to raise funds.
Māori Education Trust 2018 Secondary Scholarships
The closing date for 2018 secondary scholarships is fast approaching.  Please promote the attached flyer to students who may benefit from a scholarship.  Applications for the 2018 Secondary Scholarship round must reach us no later than 4.30 pm, Friday, 2 Poutū-te-rangi (March) 2018.
Secondary scholarships comprise the following:
Year 9
Rose Hellaby Scholarship
Tī Maru Māori Trust Secondary Boarding Scholarship
Year 9 – 13
Sister Anne Henry Scholarship
Year 12 – 13
Year 13
VW & LM Rosier Scholarship.
Secondary application forms can be obtained from our website www.maorieducation.org.nz.  Alternatively, application forms can be posted.
If you or your students have any questions, please don't hesitate to contact our office on (04) 586 7971 or by return email.
Heoi anō.
nā Shelley Gear – SCHOLARSHIPS ADMINISTRATOR
Bookbuddies
17 February – Fantastically Foxy
Friend or foe? Do you want to see foxes as the hero or villain of the piece? Or, perhaps a bit of both?
24 February – Where's Wally
Can you find Wally in the library?
Wally has some library challenges for eagle-eyed readers.
3rd March – Weird, Wacky and Wonderful Wildlife
Celebrate World Wildlife Day by discovering
what wildlife could be in your backyard.
10th March – Empowering Heroes
Amazing athletes, terrific trailblazers, rebel girls and boys have boldly made history. Who are your favourite heroes?
17th March – Happy Reads
It's International Day of Happiness. What books make you happy?
Do you have a happy reading place?
24th March – Once Upon A Time
For World Storytelling Day join us for some story telling games or choose a favourite wonder, folk or fairy tale. Test your knowledge in our fairy tale quiz.
7th April – Chocolatey Choices
If you can't eat chocolate, is it better to read about chocolate?
How many books have a chocolate theme running through them?
Come along and indulge your senses!
Noho ora mai
Anne Mortimer – Te Hāpua: Halswell Library, Library Assistant