In this newsletter
Our latest newsletter is quite short by our usual standards, but there's still great contributions on matariki (which is this coming Friday), community updates and nice reflection with pics from one of our recent trainee teachers.
Upcoming Events
Term 2, Week 7: Starting Monday 12 June 2017
Monday 12 June, 9am-12.30pm: HB Kiwi Museum Trip, Discovery Campus
Wednesday 14 June, 8.15am-8.45am: Breakfast Club, Kitchen, Unlimited Campus
Wednesday 14 June, 11.45am-12.30pm: Kapahaka, Unlimited Campus, DW2
Friday, 16 June, 4pm-8pm: Matariki Celebration, Discovery campus
Term 2, Week 8: Starting Monday 19 June 2017
Tuesday 20 June 10am – Friday 23 June 11am : Arahura Marae Stay (Kaha Community), Unlimited Campus
Wednesday 21 June, 8.15am-8.45am: Breakfast Club, Kitchen, Unlimited Campus
Wednesday 21 June, 11.45am-12.30pm: Kapahaka, Unlimited Campus, DW2
Friday 23 June, Hutt Trip, Unlimited Campus
Sunday 25 June: Newsletter Published
Messages
Message from BOT
Board Vacancy
Having recently stepped down from the Chair role, Suze Keys has now resigned from her Parent Trustee role. The board wishes to thank Suze for her considerable contribution to the Governance of Ao Tawhiti in the past year.
Suze's resignation was to due to her clear desire to avoid any potential conflict of interests that may have arisen from her fixed-term employment at the school and her long term desire to work as an LA at the school.
The board will soon be looking for someone to replace Suze on the Board and will let you know what that process will be.  We are currently seeking advice on how to ensure the vacancy is correctly filled.
If you feel you can on contribute to the school by being involved in the Board of Trustee, and which to find out more, please feel free to contact me on bot.chair@aotawhiti.school.nz, and we can arrange a time to chat about the role and how it works.
Ao Tawhiti Unlimited Discovery Board of Trustees
Message from Steven
Property Update
Last week, the Board and myself signed off on the detailed design for our new building.  This is an awesome milestone to tick off.  In the next couple of weeks I will organise an evening for families to see the plans and allow an opportunity to talk through the next phase of the programme.
The most important part for me is that the programme continues to meet its deadlines and we continue to be on track for our 2019 Term 1 move in date.  Here are a few images to keep you interested.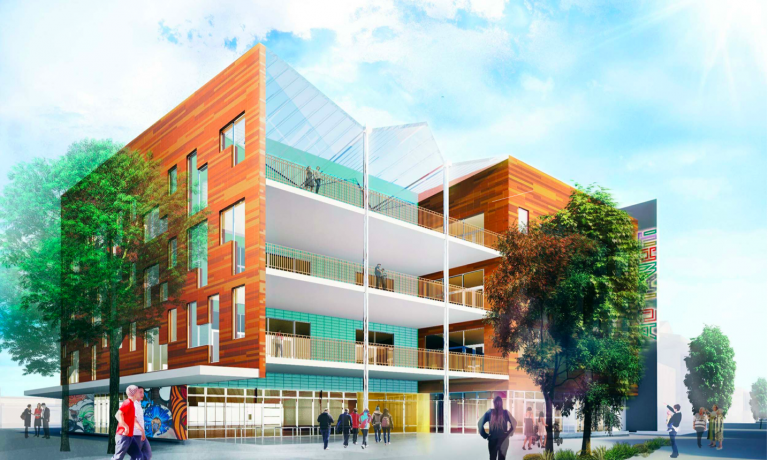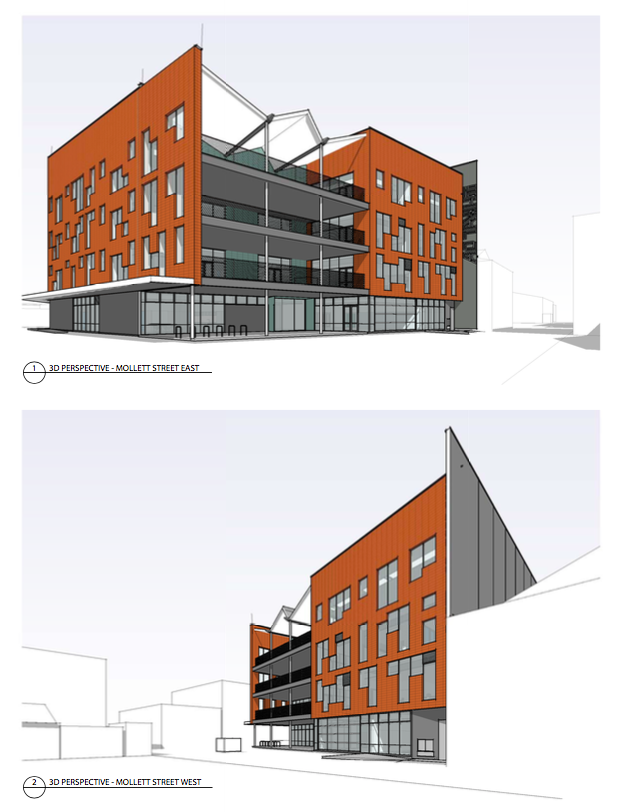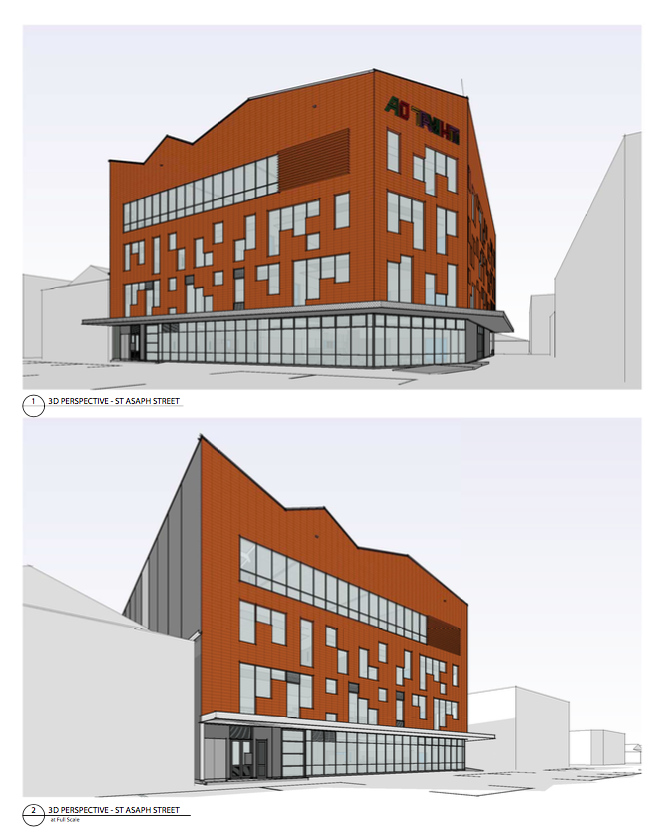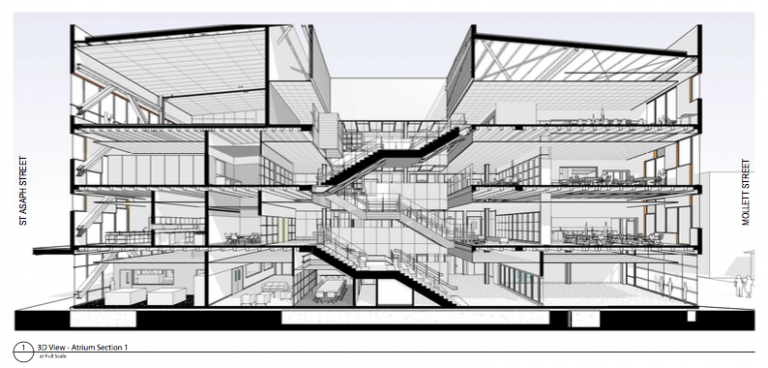 Matariki
Our annual Matariki celebration is this Friday at the Discovery Campus.  This is a fantastic opportunity for the community to come together and share conversation, learning and kai.
If you are coming along for the first time, please make sure that you read Emma's brief in this newsletter.  It has heaps of great info to help make the evening a successful one.  My advice is to definitely dress warm, try out as many of the workshops as you can, and take the time to get to know a couple of new people.
Karamea Area School staff visit
On Thursday I had the pleasure of showing the secondary staff and Principal from Karamea Area School around the Unlimited Campus.  They are currently visiting a number of Area Schools throughout the top half of the South Island to see how each school operates and delivers curriculum for Y1-13 students.
It was a good opportunity to remind myself of the potential we have once together on one site.
It was also a stark contrast comparing our size, location, philosophy and demographic make up.  Karamea has 75 students (80% are in Y1-10) and is relatively isolated as it is situated on the northern end of the West Coast.   Compare that to our "Area School" with 465 students (about 60% of our students are Y1-10) and we will soon be in the centre of NZ's third largest city. The access we have to resources is dramatically different.
It was great to see how much of what we do at the Unlimited Campus (1:1s, communities and 5 week schedules) struck a chord with the vision Karamea have for the learning of their students. I must admit that I spent most of the time with them reminiscing about my time as Principal of Waiau Area School as we shared many of the same challenges the Karamea staff mentioned on their visit (limited senior curriculum, challenges with keeping students at Y11-13, strong connections with the local community).
Steven Mustor – Director
Schoolwide Notices
Matariki 2017
Our annual Matariki celebration is this Friday, June 16th from 4pm at the Discovery campus.
All students, staff and their whanau are invited to attend.
There will be soup and rolls, free drop-in activities, music, shared dinner, star gazing and more.
Please bring something to share for dinner or dessert.  It's helpful if it's something that doesn't need re-heating and is easy to serve.  If it's specific to a dietary requirement (gluten free, vegetarian, nut free etc) then please bring a label so we can easily identify it.
In the interests of hosting an event that doesn't generate too much waste and because the kitchen facilities are small, we ask that you bring dishes and cutlery for your family that you can take home to wash at the end of the evening.
As Matariki is a time of remembering those who have passed away, there will be a room set aside where you are welcome to bring photos or write a message honouring someone in your whanau.  Kelly Odering always does a beautiful job of creating a special place for these acknowledgements.
There have been a few offers of people who would like to bring an instrument or would like to sing.  Andrew Dean has offered to set up speakers so that, as we've done in the past, there can be a casual 'jam' session after the meal.  If you're feeling brave we'd love you to be part of the entertainment.
Please dress warmly as most of the evening is outside (hopefully) under the stars so dinner time can get a bit chilly if you're not rugged up well enough.
Matariki is always a well-attended and enjoyed event.  Thanks to the generous offers of time and materials from our school community and support of Board and Management, we are able to provide a celebration where there is no charge to participate in any of the activities or enjoy the food.  We hope to see you there!
3:30 – 5:00 soup and rolls
4:00 – 5:45 drop-in activities
5:45 music, Stage Challenge presentation, welcome
6:10 dinner (including hangi cooked onsite)
Emma Woods – Parent
1-6 News
1-3 Community Update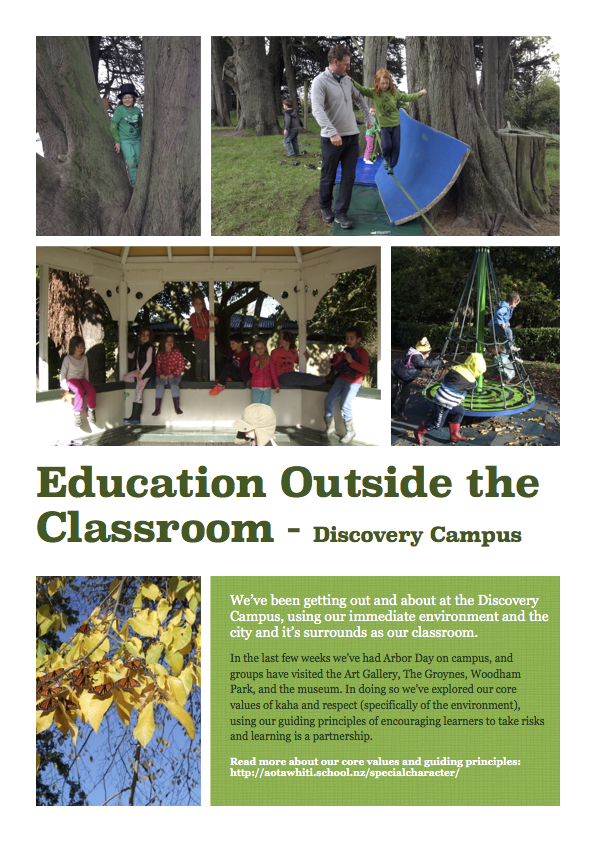 Nadine Walmisley – Community Leader
4-6 Community News
Wow the last two weeks have whizzed by as kids have started digging into their inquiries.
Out and about
In the last two weeks, we have had a Circus Performance and workshop, a trip to the SPCA and a chat with them, a trip to the Art Gallery for a visit and a workshop, and a visit from an expert with Petronella Spicer from the Blind Foundation about working with support dogs. Our next trip is a science one on Monday to the Ilam site to work with the LA's and explore organs and other fun stuff. Each of these workshops the kids have chosen whether they have wanted to be involved in. (So don't panic if this is the first you have heard of these workshops. It isn't that you are missing emails but that at the moment these haven't been the workshops your tamariki was keen to do.)
All of this is only possible with the very generous help of you, our fab parent community. Thanks for getting us out and about- thank you from the kids and us!
Arbour day
Also a big thank you for helping us make Arbour day such a fun day for the kids. Parents Emma and Nigel dug holes for trees that Emma has been nursing for forever and in amongst workshops running in all the Homebases, groups of kids went and planted a lasting heritage on our site.
The kids loved it so much they have asked for another repeat event so as part of our preparation for Matariki we are running another moving feast of workshops on Tuesday morning through to lunchtime in Homebases.
Matariki
Remember we have our big community night from 4 – 8pm on our Discovery campus this coming Friday. Let me know by Tuesday at the latest if you want me to order any resources for workshops you would like to run for kids. Anything for a workshop is a possibility!! This is a great night to ask grandparents too, they can make some lanterns and enjoy shared kai :).
New families
We have three new families to our community, we would love to let you know about Sarah Currey and her parents Brooke and Eddy, Nico and his parent Vicki, and Ollie Wheeler and his parents Joanne and Anthony. Please help us to welcome them by saying hi when you see a new face in the community.
Sports
Our sports teams are still out there every Thursday giving it their all. Sometimes they come home victorious and other times not so, but they love the opportunity that the parent support gives them to get there, whether it's in your car or your financial support for the bus. Logan has done an amazing job of designing and consulting on a new rugby uniform so stay posted to see what the finished version of this will look like. Thank you to the parents who give up hours during the week for training the teams. We appreciate your time and your expertise!
The Life of Brian
A group of senior kids from the Ilam campus are working with a group interested in continuing support for our fellow student Brian in Uganda, this is coming up on the 22nd.
Eco Hero
We have the Eco Hero booked for early July that should be fun!
https://www.youtube.com/user/MrEcoOfficial
Dance
We have a dance instructor Sarah Marshall beginning dance workshops for keen kids. She has been inundated with super excited people so this may have to be split into two workshops that run consecutively. We will keep you posted!
Inquiries
These are the kid's inquiry topics so far this term. As you can see the diversity is huge.
If you know of an expert, or if you are an expert or an enthusiast of any of these please let us know. The kids would love to pick a brain for their inquiry and as part of their interview process.
| | | | |
| --- | --- | --- | --- |
| Ada | Photography | Luca P | meteorology |
| Arnau | Cars | Maia R | Sugar and the effects on the body |
| Avery | Latin – learning language | Meg | I want to make a sculpture |
| Bethany | How animals communicate | Millie | Music video, photos of new school |
| Bailey | SPCA fundraising | Nathan | Pokemon region |
| Cassidy | Guinness Book of records | Neshaun | A Historical places and people |
| Chip | How to make a wooden mini | Ollie | Planet neptune |
| Dot | Animal life cycles | Oliver | Fundraising for Greenpeace |
| Daniel | Poisonous plants | Paige | Treaty of Waitangi |
| Emily | Story writing | Pippa | Knitting |
| Gibson | Photoshopping | Rhys | Story to script |
| Inky | Tattoos | Shay | Story writing |
| Isaac | Programming computer game | Rosie | chocolate |
| Ivy | Growing fan fiction Broken Promises | Ruby | Helping stray animals |
| Jackson | BMX and how to build one | Ollie W | Sharks |
| Jacob | Bays and Banks Peninsula | Starzia | Fashion design |
| Jaiden | Robots and drawing my creatures | Tanita | Kawaii drawing |
| Layla | Sewing | William | Writing a comic |
| Lia | Dance troupe | Willow | Fundraising for SPCA and what does the SPCA do? |
| Liam | Youtube channel | Zane | Making a new football |
| Lily | Ancient Egypt | Zavier | Racing cars |
| Logan | School rugby | | |
OKie dokie I think that is about all the news on the go I can remember or that is on my list.
As your LAs, remember we are here to chat with you in email or we can find times during the week if you want to catch up with us in person.
See you all soon, we are looking forward to sharing dinner with you and your family on Friday.
Ka kite ano,
Melva and team
La Découverte: Looking for a host family
My name is Beatrice and I am 25.
I will be staying in Christchurch from the 9th of September to the 22nd of December working as an assistant teacher at La Découverte.
I am looking for a family that would host me in exchange for some babysitting, helping with homework, giving french lessons and other types of similar services as long as it allows me to keep on with my work as an assistant teacher (from Monday to Friday, 8h15-16h15)
I have a masters degree in English literature and a diploma in FLE (French as a foreign language).
I am very fond of children. I have been babysitting children since I was 18, and for the past five years I have been giving private english lessons to kids and teenagers aged from 3 to 16. I've always had a strong interest in teaching especially when it comes to languages since I come from a multicultural and multilingual background.
If you are interested do not hesitate to contact me: beatrice.valey@laposte.net
Béatrice Valey – future learning assistant for La Découverte
7-13 News
Jungle Queen Production
Prosillio students bring you The Jungle Queen, a modern day, thought provoking adaptation of Disney's The Lion King. The Jungle Queen is running for two nights, June 20th & 21st, from 7pm, at the Elmwood Auditorium. Tickets are $5 for children, and $10 for adults. If you would like to purchase tickets, please contact Nat (nat.woods@aotawhiti.school.nz). The students have worked very hard to bring you this song and dance extravaganza, and they would greatly appreciate your attendance and support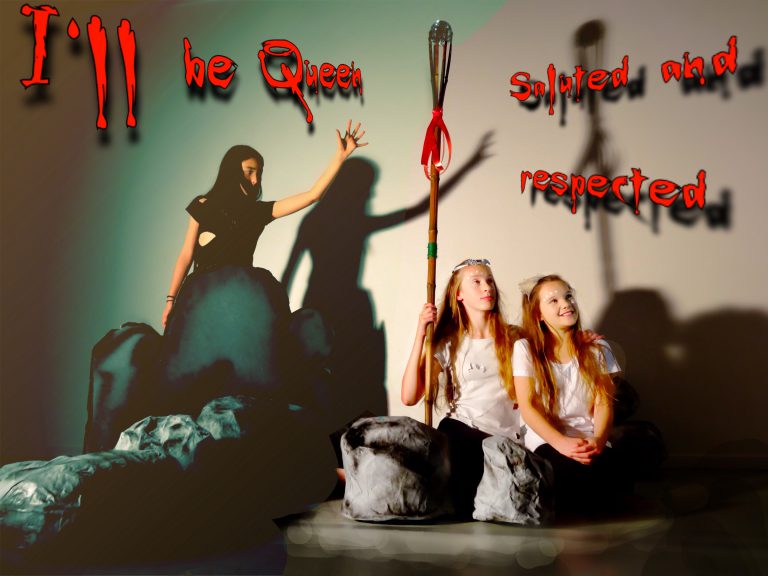 Nat Woods – Learning Advisor
Duke of Edinburgh / Hillary Awards
I have a student and parent very interested in finding out a bit more about the DoE/Hillary Award Scheme and whether we as a school might become an "award unit."  I have copied the following statement from the DoE site:
"The Award programme provides a framework for personal discovery and growth through Service, Skills, Physical Recreation and Adventurous Journeys; developing perseverance, responsibility to self and to the community. Individuals or organisations can use this framework, with its three levels, to provide individual challenge and achievement for young people between the ages of 14 and 25."
Here is link to the first level of award – bronze –
http://www.dofehillary.org.nz/Site/do_the_award/Bronze_Section.aspx
My question to the community is, is there any serious interest out there in the scheme?  Would any of you be keen to support/help me administer such a programme?
Christchurch Half Marathon
After a 12 week build up, Reuben Kinney and Casey Harris braved the wet weather over Queen's Birthday Weekend to complete in the Christchurch Half Marathon. Reuben and Casey have dedicated an many hours each week to train themselves both physically and mentally for the event. On the day both runners were well prepared and gained times much faster than they had anticipated – well done!!
Unfortunately injuries prevented Phoenix Tumataroa and Lorenzo Peloso from participating. Like Reuben and Casey, they have dedicated many hours to training. Both Phoenix and Lorenzo should be applauded for the way they dealt with the disappointment of injury.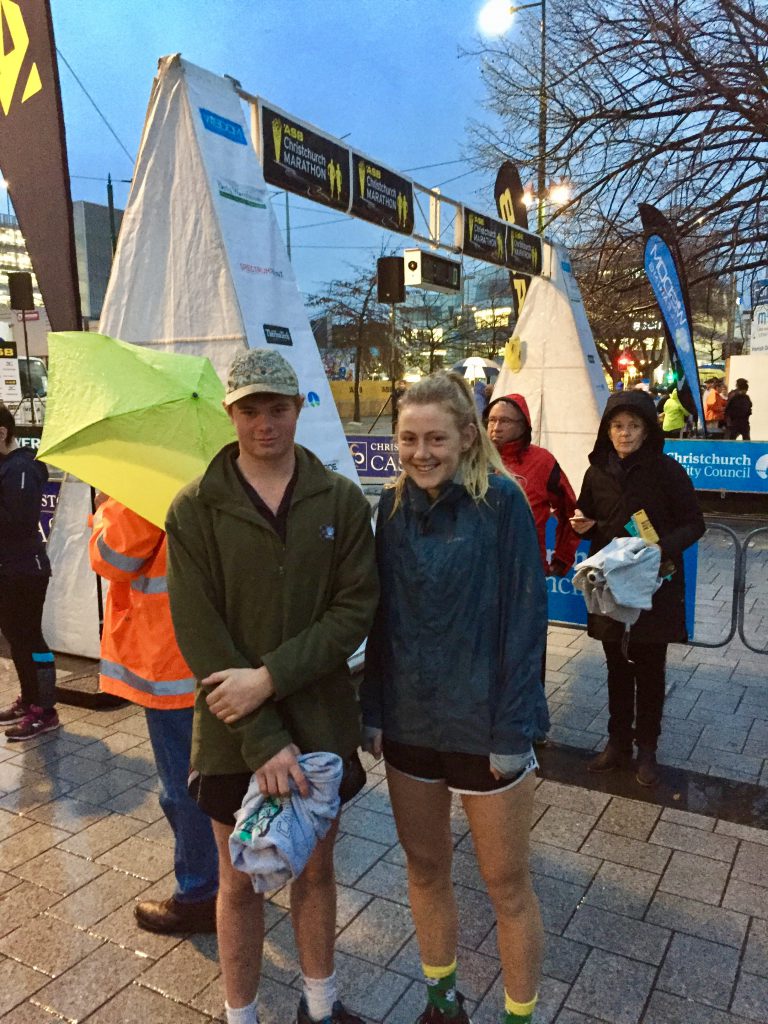 Sarah Aarts – Learning Advisor
Biology Field Trip
Tēnā koutou,
I have spent the last three months of my placement at Ao Tawhiti Unlimited Discovey, and whilst here have been given the opportunity to engage with numerous parts of the school environment. I am currently completing my Masters of Teaching and Learning, and have focused on several aspects of developing an engaging environment. I feel the special character of this school has allowed me to engage with many students at a more personal level, whilst developing effective working relationships with every student. During my first few weeks of placement, I was able to attend the 7BIO camp, which was based at the Craigieburn Environmental Centre. The placement of this camp allowed students to engage in several activities where they observed different components of the natural environment, whilst engaging in "real science". I felt students learnt so much more from this experience than they could ever learn inside the classroom, as it allowed all students to engage and participate in an ecological environment. More recently, I was given the opportunity to enhance my knowledge regarding how to maintain microscopes to a high standard; this was an invaluable lesson that I'm sure I will remember for many years. I realised during this time that students attending Ao Tawhiti Unlimited are being given the best opportunity to follow their dreams, and engage in science at numerous levels.
I would like to say a huge thank you to the staff and students at Ao Tawhiti Unlimited Discovery for all the opportunities they have given me, with a special thank you to Brent Barrett for his help over this period. Brent's knowledge and expertise in science and teaching has been invaluable for me as a trainee teacher, and I'm sure I will refer to many of these learnings throughout my future career.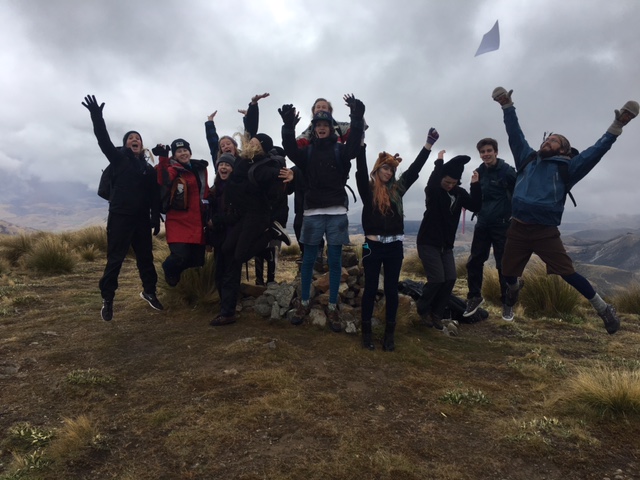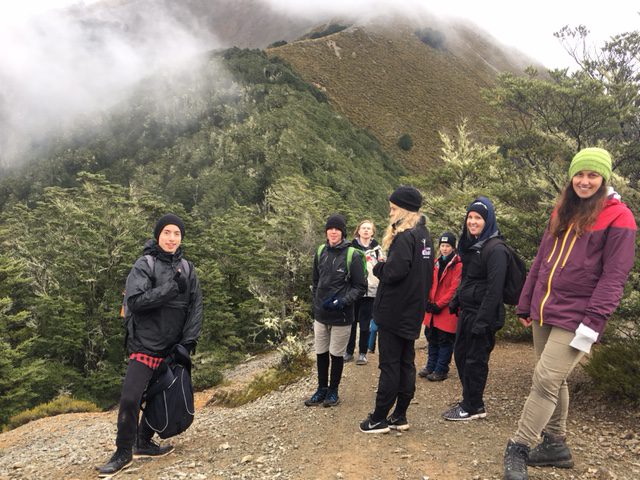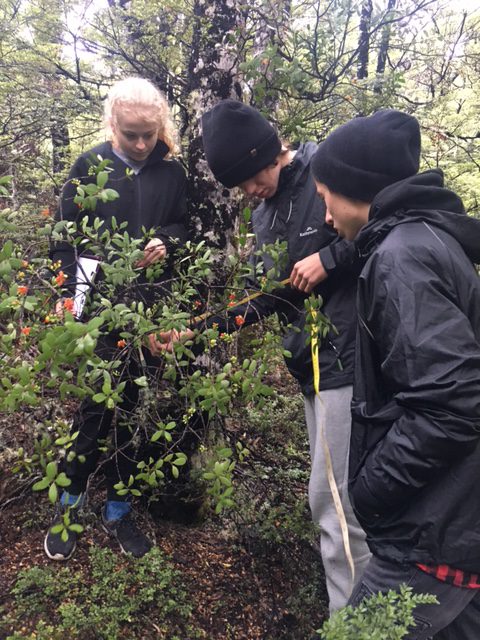 Ngā mihi,
Sharnae Ladki – Trainee Teacher
Kay's Community Impact Projects Part One
We have a huge number of projects on the go now. All of them aim to have a positive impact on others in our community or beyond. We thought people might be interested in knowing what our amazing students are up to at the moment. This is about half of the current projects. If anyone thinks they can offer any support to these projects please do make contact. You can email Kay on kay.h@discovery1.school.nz.
Kandinsky Circle Tree – Toby
Toby is making an art mural that will go up in the office.  The wider school can contribute to the tree with a circle.  He is currently making a flyer to encourage participation.  His challenge is how many people will do it – lots or not enough!
The Sewing Group – Alani, Ceri, Natalie
The girls are making things to sell to get money for a charity.  They will sell products on a market stall at New Brighton.  The money will go to the Heart Foundation for Children and towards buying more fabrics for the school.   Their challenge at the moment is that the sewing machines need a service.
Inventive Paleontology – Nathan
Nathan is designing a 10% scale re-creation of a dinosaur skeleton and a full size skull.  He'll use chook wire and paper mache.  His challenge is to make a small scale model of the whole dinosaur.
Murder Mystery Event – Romance
Romane is organising a murder mystery event at school for anyone who is keen to take part in but first in first served.  She will study and use CSI techniques as part of the event.  She has no challenges at the moment.
Pond Project – Kate M and Nick 
Kate and Nick met Emma at the Discovery pond this week.  There are lots of ways in which they could become involved with this project.  Kate is keen to look at which predators are present in the area using ink pad "technology".  Nick is interested in plantings and perhaps an interpretation panel.  Their challenge is deciding what to do!
Gymnastics – Digs Matthews
Digs is planning a four session, gymnastics course at Olympia Gym for a few students.  He's nearing the end of organising and has the challenge of getting all the permission slips and fees back!
Otakaro Orchard Fundraiser – Molly, Lulu and Bella
Following on from an earlier fundraising project to raise money for a tree at the Otakaro Orchard, the girls are now going to hold a soup and music night in town to finish off their fundraising goal. A number of tickets have already been sold to the general public.
Happy Wraps – Tessa Marshall
Tessa has been frustrated by the amount of litter and rubbish generated from students lunches that she is working on two projects. One aimed to educate others about the issues of littering and this one to make and sell re-usable sandwich and snack wraps as an alternative to plastic.
Te Reo and Tikanga Posters – Blake
One of Blake's favourite classes is Te Reo. He loves learning the language and has a great knowledge of some Maori myths and legends. His is using this interest to create some posters that LA's can use in their classes and Homebase's that help teach others some of the basics.
Cafe – Jade, Bethany and Ruby
These girls just love running a cafe. They aim to have be open one day a week selling coffees and hot chocolates on the Unlimited Campus. They may also have some yummy home baking available. They have already held a bake sale to get some money to get started.
FoxBox: Juvonne, Livy, Zadie, Jays and Neith
This is a group of 'Foodie' students who are enjoying putting together a small business looking to supply families with healthy and tasty meals with a twist!
Photography: Alex, Jess, Sophie, Emily Marco and Emmanuel 
These students are keen shutterbugs! They are not only developing their own portfolios but also creating a photography for the Ao Tawhiti community.
Book Extravaganza: Ben and Kyle
These two impressive authors are organising a book extravaganza to be held in the Henry Feild Library. It will include readings, character dress ups, book swaps and a visiting author.
Lego Building Design: Jarrad, Lucas and Noah
These young lego architects are putting together a model of the new Ao Tawhiti building to show everybody how amazing it will be!
Cookbook: Sven
Sven is putting together a cookbook of favourite recipes.
S.P.C.A. Fundraising: Archie
Archie is such a keen animal lover he is fundraising to make a donation. He will be running some video game sessions with prizes and all proceeds will go to the S.P.C.A.
Portraits: Josh
Josh will be talking portraits and making a display within our community.
Kay Hayes – Community Leader
Other Notices