---
Upcoming Events
Term 2, Week 3: Starting Monday 13 May 2019
Term 2, Week 4: Starting Monday 20 May 2019
---
Messages
Message from Steven
Settling in
What an amazing first week. I've loved every second of it. Seeing all of our students, parents and staff together on one site has been the highlight for me. I'm also excited about the potential adventures, learnings and relationships that we are yet to discover. The possibilities seem limitless.
You've probably noticed that we've had a little bit of interest media wise in the school this week. None of this has been asked for. We have not sent out any press statements. All of this has come about from our rather visible building. If you've missed some of the articles you can check them out in the links below.
With Leighs almost finished on Level 4, we're not far off setting up spaces in a more permanent fashion. The Leighs staff have been awesome to us … they even fed us on Friday afternoon! Thank you all for understanding that we're currently a little packed in on Level 1.
We had our first trial evacuation on Friday morning. It was good to see that we had the building cleared in just under 3 minutes. We'll continue to refine this process as we move in.
If you missed our Monday morning welcome, you can check out some of the photos that Brent took as I spoke to everyone, and the awesome video of everyone coming into the building. It's a great reminder of how many people we bring into the CBD each day.
Finally just a quick reminder that in terms of enrolments, we are full for this year. I say this as a considerable number of you have approached me about enrolments this week. We will complete our Y7-13 enrolment process for 2020 in July. Our Y1-6 enrolments for 2020 will take place in November. All new enrolments (including sibings of existing students) must follow our enrolment scheme. We have massive interest right now. To give you some perspective, we have a couple of hundred families to take through our tours right now. This is on top of the 50 or so that did our term 1 tour. With approximately 70-120 new enrolments planned for next year, it is of extreme importance that you familiarise yourself with our schemes.
Steven Mustor
Message from Duncan
It's been am amazing week as finally we get cracking again in the CBD! One of my main areas of focus over the last year or so has been the development of curriculum to enable our year 11 – 13 students really extend their learning as the new building became available.
The early signs have been hugely positive. It's fantastic to see our senior students getting their trust license and getting out into the city. On Wednesday it was fantastic to see all our year 7 – 13 students get out of the building and exploring the learning possibilities in the city.
On the second floor (where I'm basing myself), it's been great to see how students have been using the environment for learning. There has been a really calm, respectful and focused feel to the floor. Our senior students are doing themselves proud, role modeling what great Ao Tawhiti learners look like.
I'd like to close be acknowledging all the efforts of all the staff in supporting such a smooth transition. Their efforts have been phenomenal. With there constant giving to the school it's little surprise we have such an amazing community.
In my position I work closely with 3 of our community leaders: Laura, Richard and Steve. Their leadership, dedication and support of me (and more importantly our community) has been extraordinary. They do a great job and make a difference every day.
I can't wait to see what next week brings!
Duncan Woods – Deputy Director
Message from Ian
Thanks for all of your support across the last couple of weeks, we know it's been a bit messy. However, it's been tremendous to chat and receive emails from those of you have done so, discussing how exciting this is and just how lucky we are to have this opportunity. This is a super exciting time for us as a community, it's not quite there yet, it's going to continue to evolve and it's going to take all of us to make it as great as it can be.
Just a reminder that we'd appreciate any PINs workshops submitted on the form by this Monday so we can get them out to the kids asap. We may well have limitations with cooking workshops as we don't know when access to the kitchen will happen, so it might be best to come up with workshops that don't need the kitchen this term. The exciting thing is that this is first ever Year 1-13 PINs experience in our new building, it would be great to make sure that it's super successful.
https://docs.google.com/forms/d/e/1FAIpQLSfAJiZiymesCjOaDGE5tPPHTFE3ghsjVKmU74vqU5l7t6qpCA/viewform
Ian Hayes – Deputy Director
Message from Niki
What a fantastic first week! I am truly grateful to the Y1-6 teaching team for organising spaces and activities for our tamariki to get straight into. Establishing routines has been fundamental in the success of the week, as has being able to grab opportunities available to us in our new site. We have had groups going to the library, out for walks and off to the playground. I think I signed more EOTC forms last week than I did in the whole of last term! Thank you to those parents who have demonstrated commitment to our special character. Long may it continue, and please – if you have some time and you want to hang out with the kids, or take them somewhere – do!
I ran a session on EOTC on Friday, and can run extras by appointment. Please get in touch if you are keen to work with students but have not yet done the training. It does not take long but is essential, especially for taking students offsite.
Everyone seems to be managing the change and our temporary accommodation pretty well, and I have been loving watching the students use their new furniture and spaces effectively. We are incredibly grateful to Steve Hunt's community for allowing us to take over pretty much all of level 1. You guys won't know yourselves when we move out!
Special thanks need to go to Steven for many things. He has worked tirelessly over the past few weeks to get this new school ready for us, and continues to liaise with many outside agencies as the building nears completion. I don't believe he has had much of a break for many weeks, so say hi and thanks if you see him at reception. Thanks also need to go to Liam, Jacinta, Pat, Clint and Derek for everything from liaising with movers, moving stuff back and forth, delivering the pastoral care freezer to one of our parent's houses, setting up wifi, kamar and tvs, unpacking furniture, sorting printing… the list goes on, and if I I have forgotten anyone or anything, huge apologies! There has been a lot going on in the background to make our transition as smooth as possible and we are grateful for everyone's help. Many parents also lent a hand moving boxes/ furniture/ resources from the Unlimited campus to Halswell before the movers could come. There are many unsung heroes of this shift. A massive thank you to all who contributed, and who continue to support us.
Our whole Y1-6 community gathers outside at 8.55 to say a karakia and sing a waiata together. What a wonderful way to start the day, as a whole community! It is an opportunity to share messages and spend time with each other before students begin their day in earnest. Come and join us if you are around!
The future is exciting, and I feel lucky to be part of this innovative, collaborative school.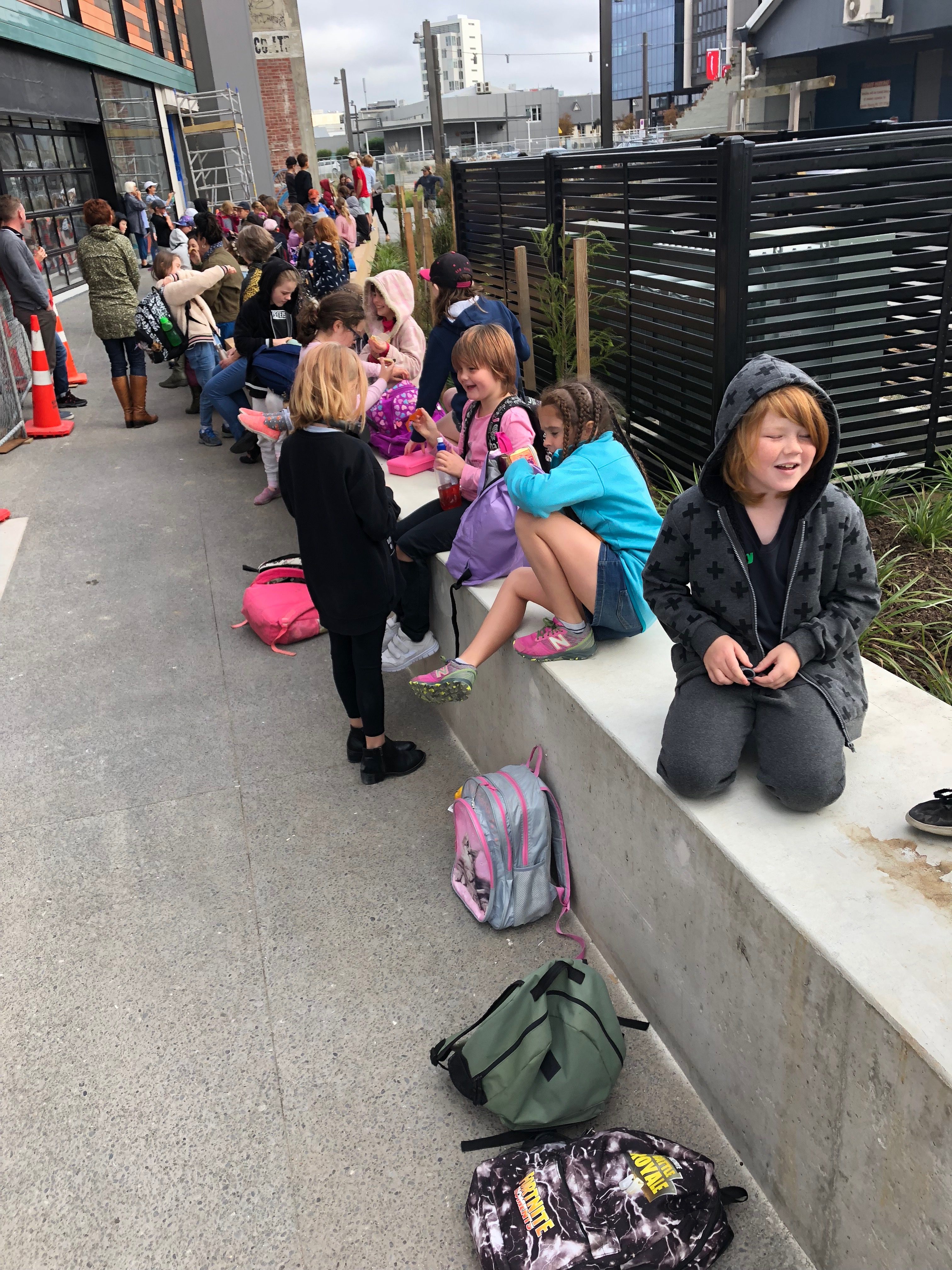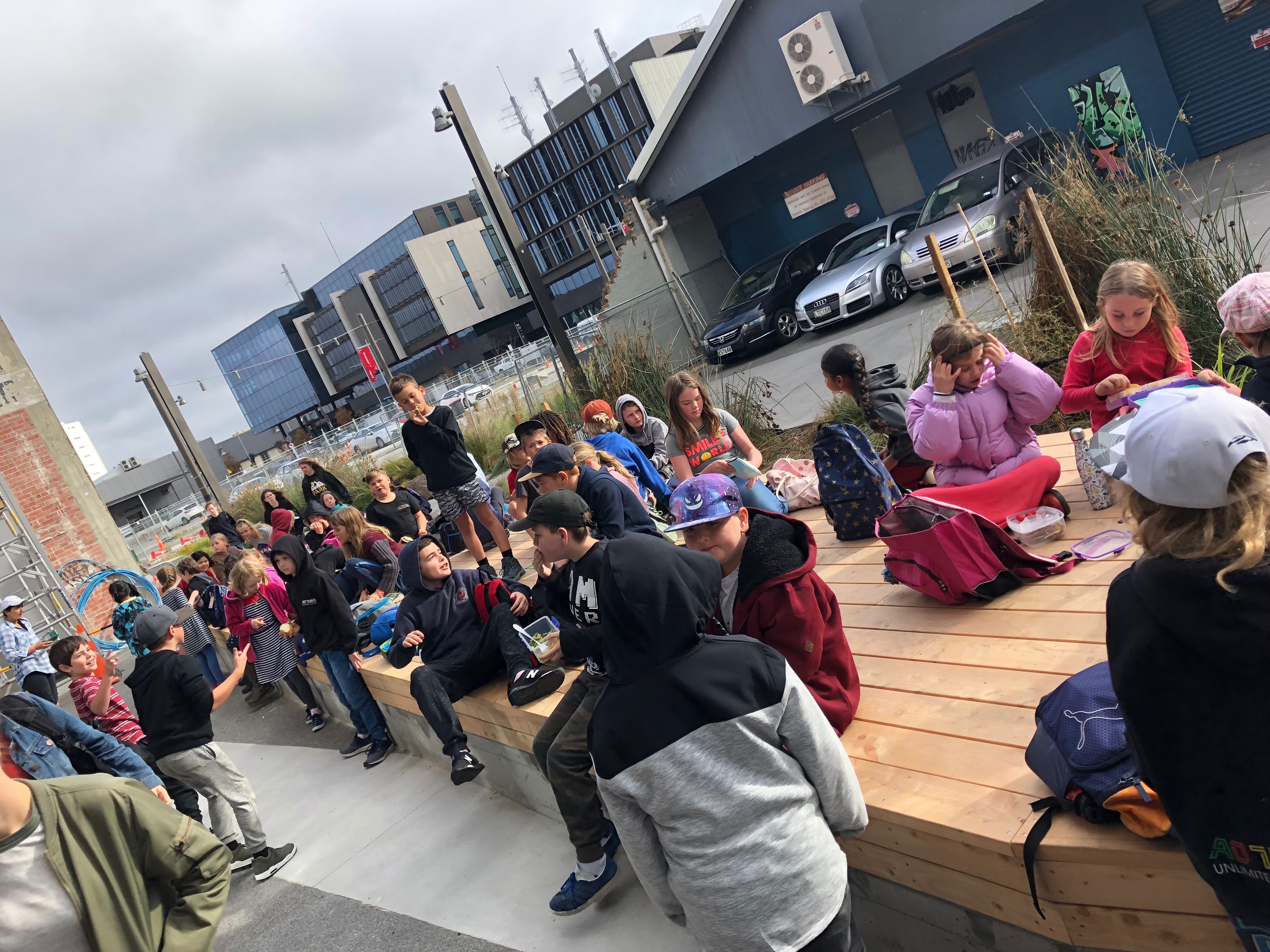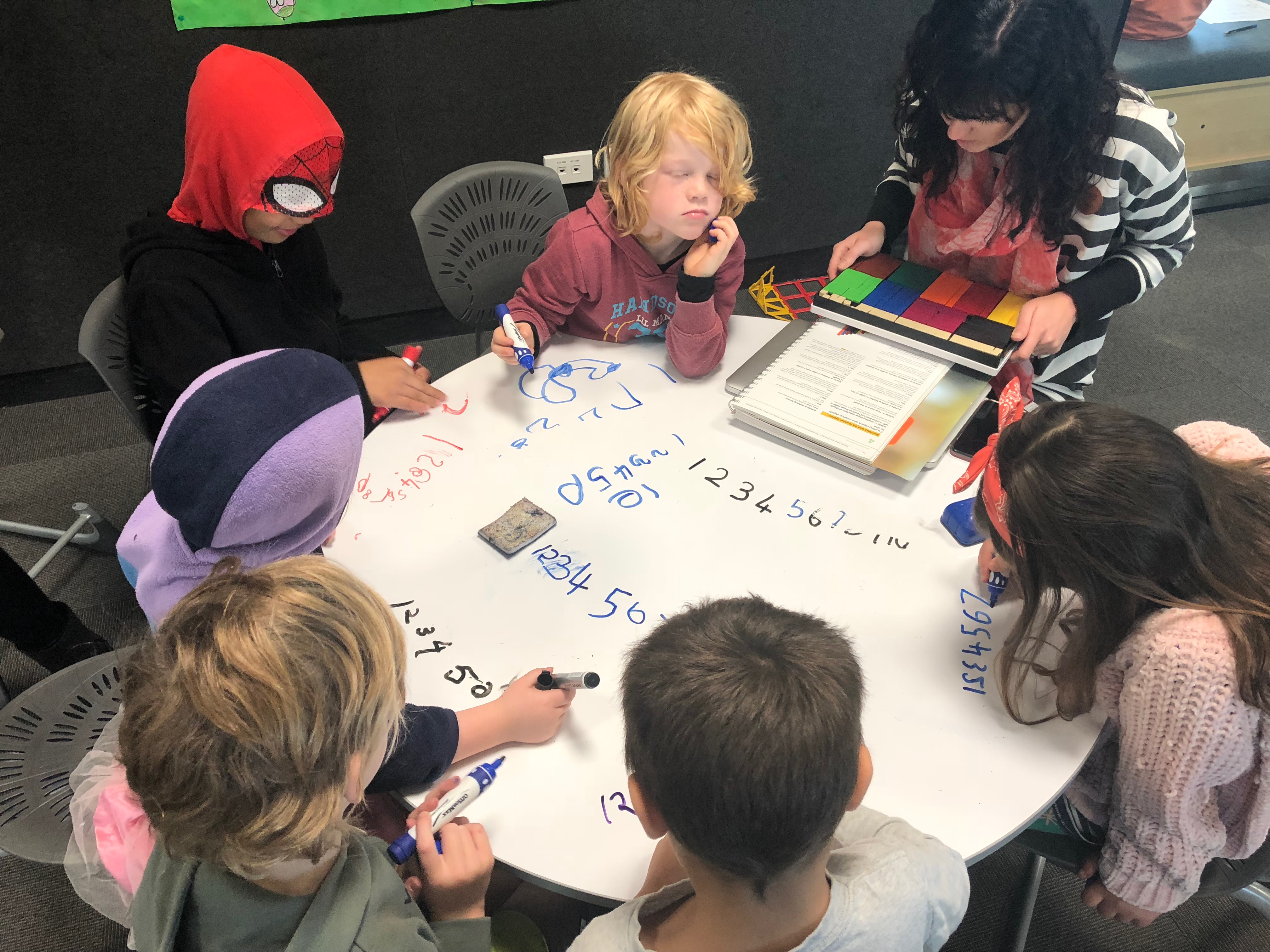 Niki Stephenson – Deputy Director
Schoolwide Notices
NCEA Fees
Brent Silby – NZQA Principal's Nominee
1-6 News
Why Being One School Is So Cool
Nadine Walmisley – Community Leader
Community Pekapeka Out and About
Suze Keys – Learning Advisor

Tarākona Community News
Kia ora Tarākona Community
What a week we have had! Thank you to the parents who were able to help us get into the city. We spent  Monday afternoon with a mega leaf fight at the Botanical gardens, groups off to use the library in relays on Wednesday/Thursday and Friday we had lunch and spent the afternoon in a green space at Margaret Mahy Playground. It was also really helpful to have parents in to support learning in the community – having another adult to chat with kids is invaluable. All of this was possible with the help of parents who could pop in and help – thank you! The kids are loving the new space and I can't count the conversations I've had this week as kids have shared how they have found new strengths in SDL with the quiet space allowing them to think and focus deeply. They have also found nooks on the stairs and around corners, or in snuggly couches.
It's been a busy week trying to adjust to new spaces and new ways of using the environment we now call home. Thanks to the parents who help make it safe to use Matai common at lunchtime by supporting us with supervision for this. Thanks also to parents who have supported the kids before school and with the walking bus as well. 
We have had our older students come back to the community to run a gymnastics workshop twice a week, coaching sessions for the sports teams and we have had senior students come down to offer to work with kids throughout the week, one to one. This real world tuakana- teina, of learners supporting each other is just so special and again such a part of our special character. 
We plan to have a Community Meeting at 3.15 on Wednesday 22nd at Ao Tawhiti in room 1.4 which is a space behind and right of the reception.   We hope to chat about camp a bit more,  answer any questions we can about the new spaces or the way things are working at the moment. Remembering of course if you have any individual concerns you need to chat about, head to your HB LA who is always available to you.
We have three new LAs supporting the learning in my, Melva's hb this term and they may branch out later to other hbs each Tuesday. This is Craig Perry, Steve Hunt and Kay Hayes. Each of them will be running different programs to tap into the kid's passions and new learning areas on a Tuesday. Niki will also be running programs in maths in the middle of these days. 
Thursday at South Brighton Domain Beatty Street.It's always a bit daunting to get a big project off the ground and I think it's the kid's sheer enthusiasm for this idea that keeps us focused on how cool it can be. We also need 6 parents to be with us on the day to help supervise please. This can be for portions of the day if we can tag people in and out. 
I will be at the South Brighton Domain hall from 8.15am to supervise kids arriving there.Debs and Libby will be meeting kids at school.Debs and Libby will then:
Organise a parent and 8 kids in the van at 9am.  Or anyone else who wants to help carpool. 
Leave school at 9.05 to bus with kids (who hopefully all have metro cards) on the 60 line out to Beatty Street. This bus leaves at9.19 (Unlike most things we do we can't run late, this bus is public, it won't wait for us and the next one is much later .) 
Arrive at the Domain, enjoy the environment, huge-challenging playground, flying fox, skateboard track, courts and playing field.Maths, writing and reading workshops are planned with SDL (kids have offered to show each other how to download their work to work on offline.) We can also run a gaggle to the library with the van. Youthtown arrives at 1pm to run workshops. We leave at 2.00pm to catch the 2.07pm back to town in time to leave from school as usual. 
Now comes the next bit that kicks off this logistical feat.
If at all possible can parents please have kids with loaded metro cards by Thursday to help with bussing. We had hoped to get a HB card but it turns out this isn't possible …. 
If your child already buses to school then they travel for free of course and then their home trip is free after busing back into town. If your child arrives on Thursday without a bus card we will try to organise some HB money to cover the cost of busing this week. The difference is  $2 on the metro card one way and $2.80 cash if there is no card.
We are contacting Metro to see if there is some way we can find to do this cheaper for a large group but this is still a work in progress so bear with us please.
Below is a blue link for a form (yes another one – the joy of being a school that offers tailored options 🙂 ) Please fill in on Monday.
On this form will be info for us so we can make sure 73 kids get there and back safe and sound.
Permission and info for Thursday about your child.
Thank you for taking the time to create this cool living out of our special character of diverse and flexible learning pathways, especially while the building is still under construction and we have some great autumn days to enjoy outside. Fingers crossed the weather is kind to us.
Also if you can drive the van please email me and let me know, that would be great!
Ka kite ano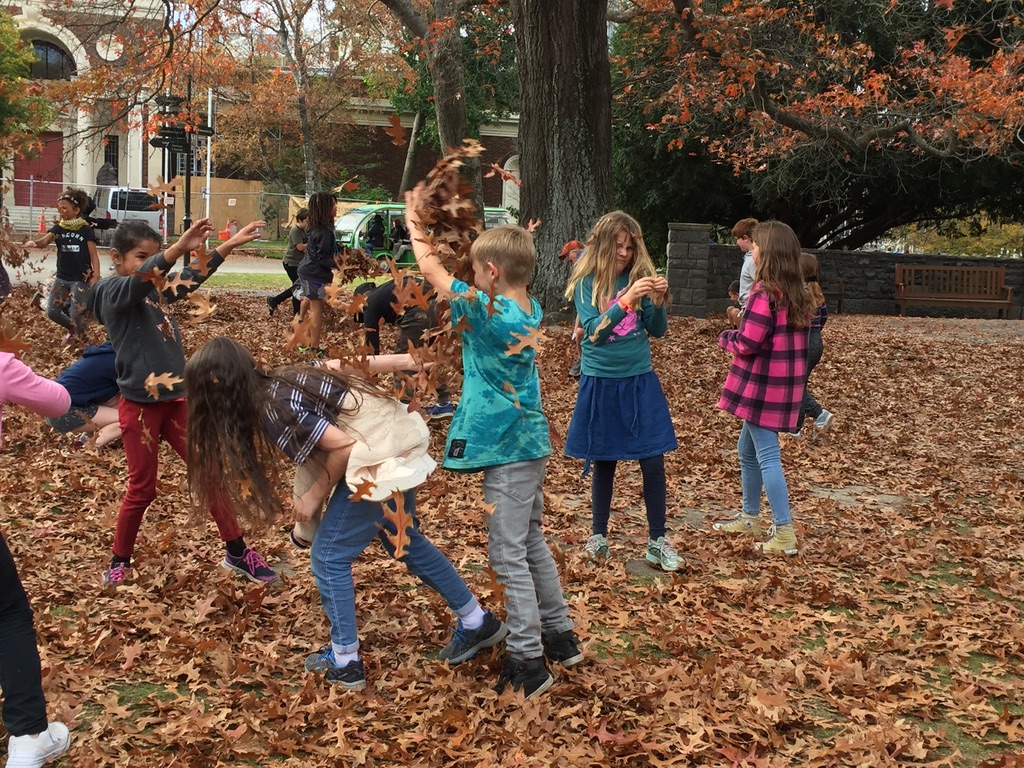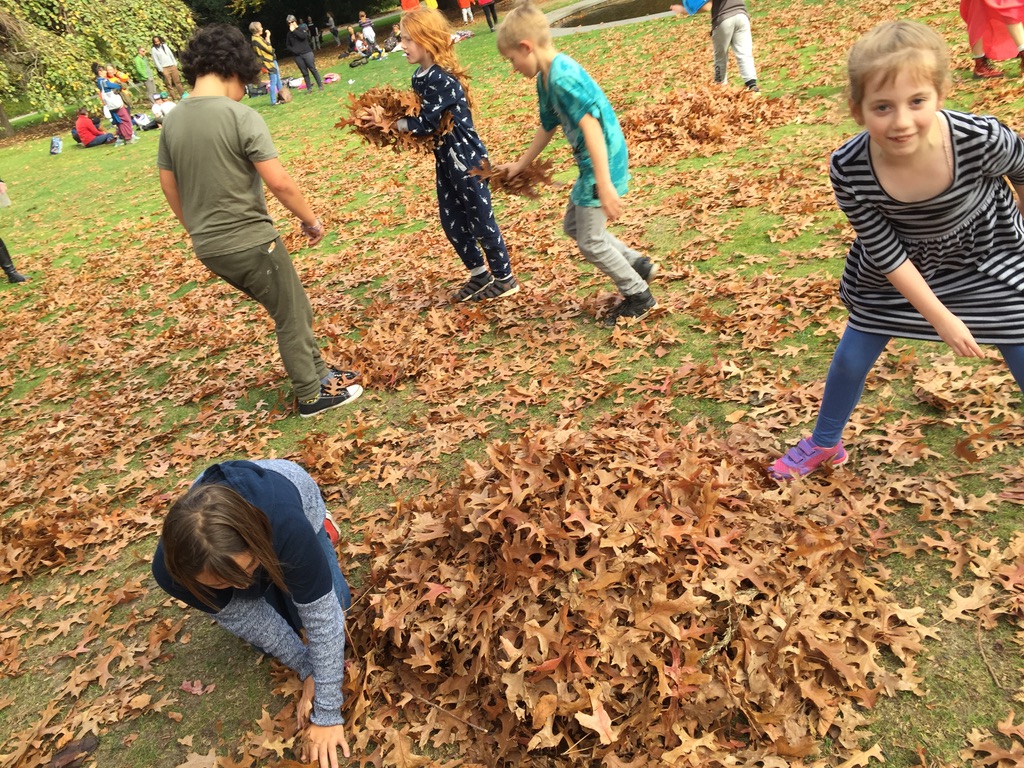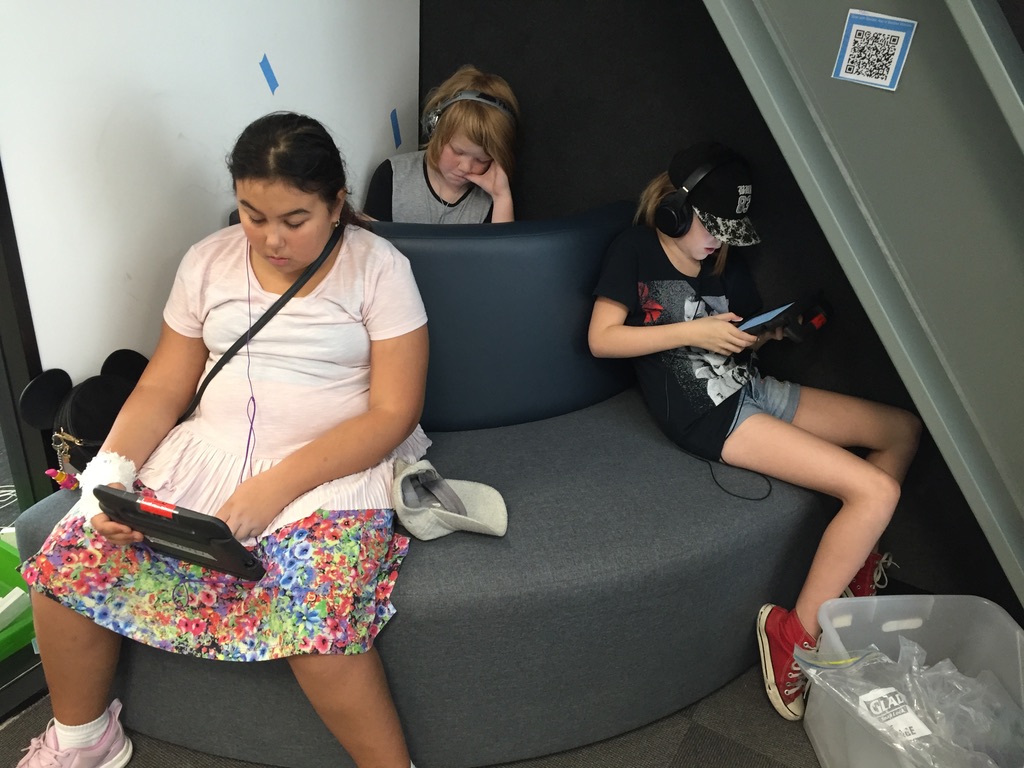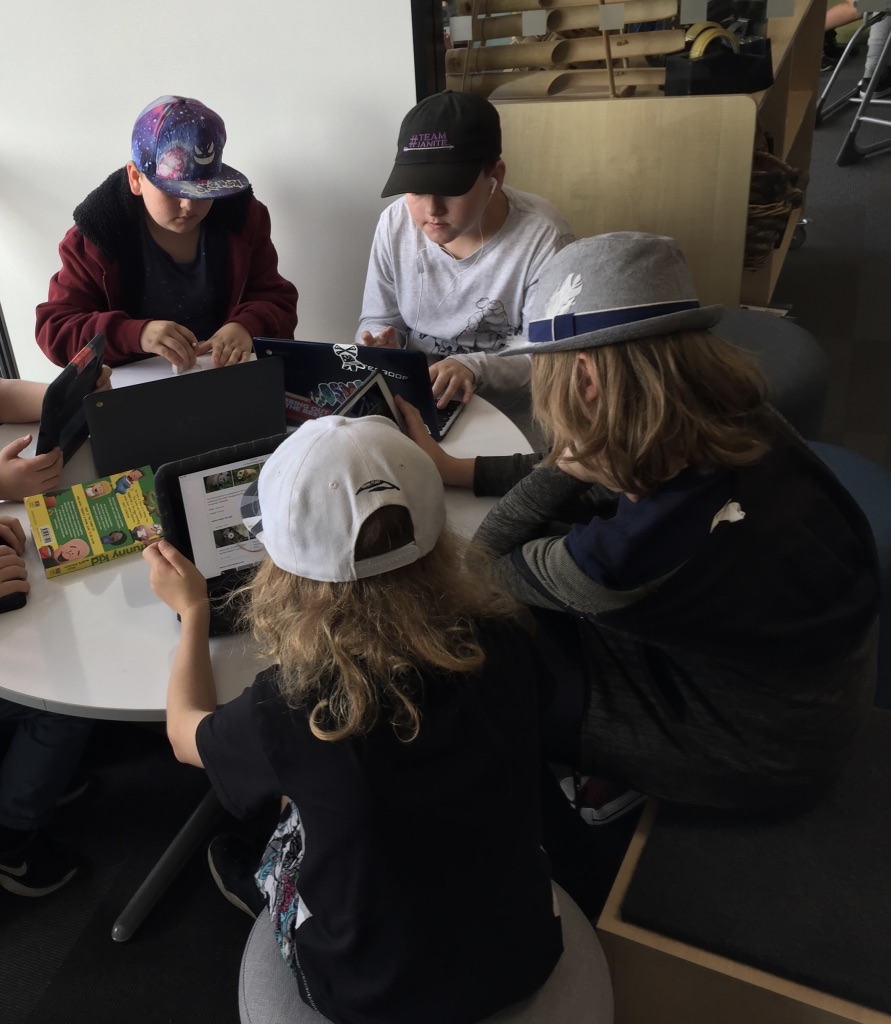 Melva and team
7-13 News
Metro Card Competition
Tessa Marshall was delighted to win 3rd place in ECan's recent competition to design new Metro bus cards.
She's been told that her design will be used for the new CanDo cards.
She used the app Sketches to create her landscape.  She is especially looking forward to spending her prize money on new art supplies.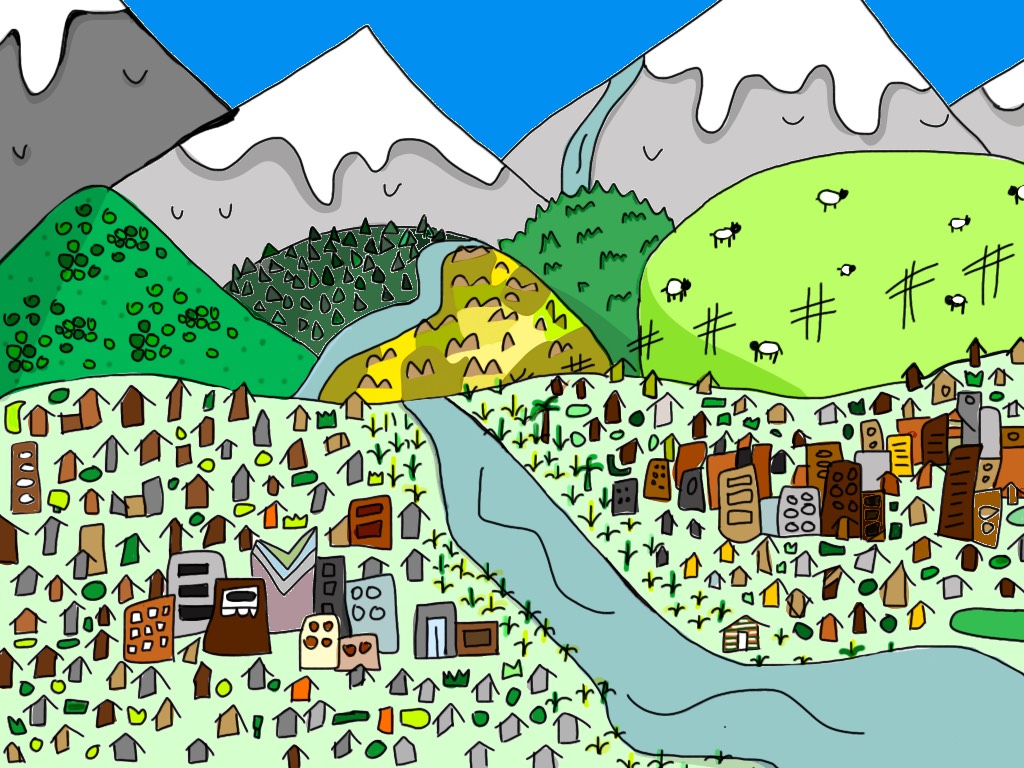 You can find her entry here:  http://www.metroinfo.co.nz/promotions/Pages/Design-a-Metrocard.aspx
Kate Armour – Learning Advisor
Pippa Marshall entered the "Light up the City" competition run by the Council at end of term 1 and has won one of ten places.  The entry had to be in a maximum of three colours so she drew it out first and made lots of black and white copies while she worked out which colours to use.  Her design will be projected somewhere in the city in June (not sure where yet!). 
There is a facebook page where you can vote into early May for one of three "professional" designs to also be put up.
She is very excited to have $100 to spend in the Warehouse (her choice of outlet).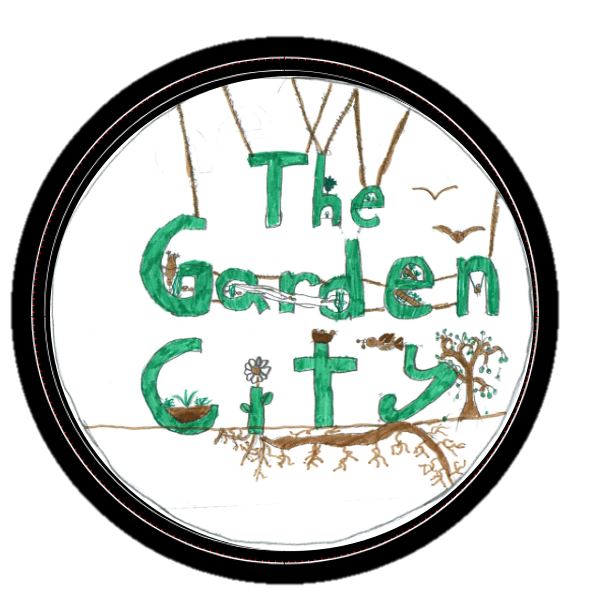 Kay Hayes – Community Leader

Oscar Obel-Hall Impressing Overseas in Football
Check out the link below to see some of the awesome achievements Oscar has recently done with football overseas. 
http://cufc.co.nz/christchurch-united-talent-impresses-at-trials-with-clubs-across-europe/
Clint Williams – Sports Coordinator
Philosophy
Our university philosophy students are over half-way through their course (Phil110) and have thus far been achieving stunning results. Every week they must complete a mini-assignment, each of which contribute to their overall grade. Students must also write two academic essays. Grades for the first of these essays have now been released revealing that our young philosophers are well on track to successfully completing the course.
Students taking university philosophy range from year 11 to year 13.
For more information about philosophy courses at Ao Tawhiti, please contact Brent Silby (Learning Advisor).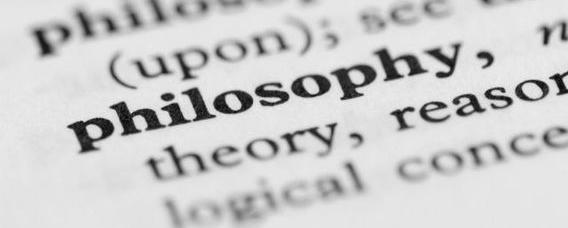 Brent Silby – Learning Advisor
Downtown Digital
Downtown Digital is back in business in the new campus! We are currently working on a graphic design project for a real-world client who runs a Treaty workshop. The students are embracing this opportunity and are working hard on the project. We have new graphics, animations, and games in the pipeline and look forward to sharing these with the community.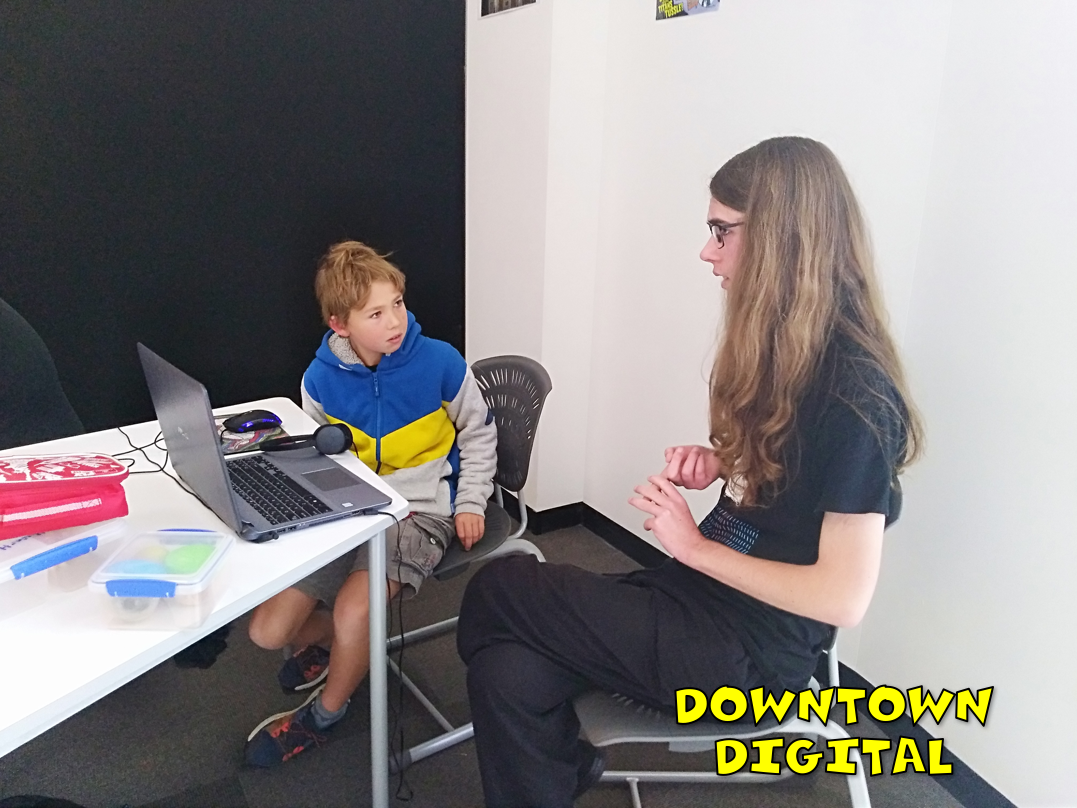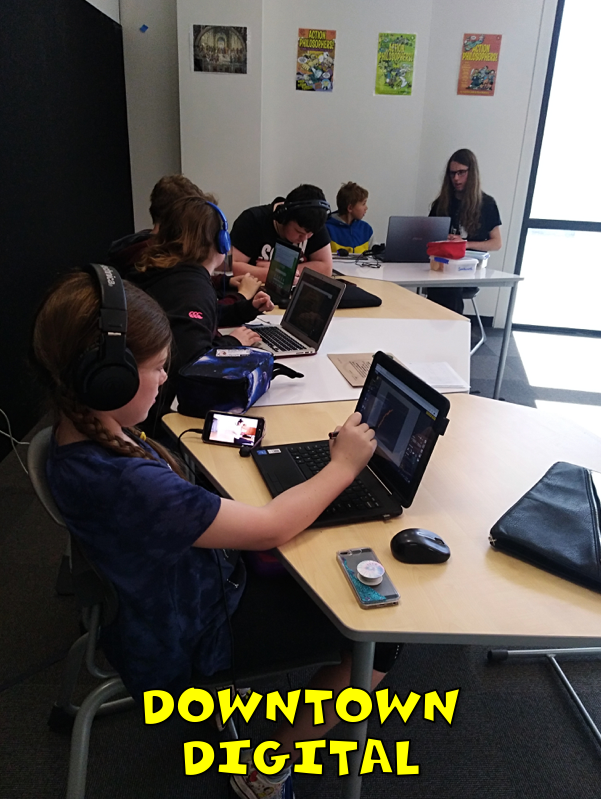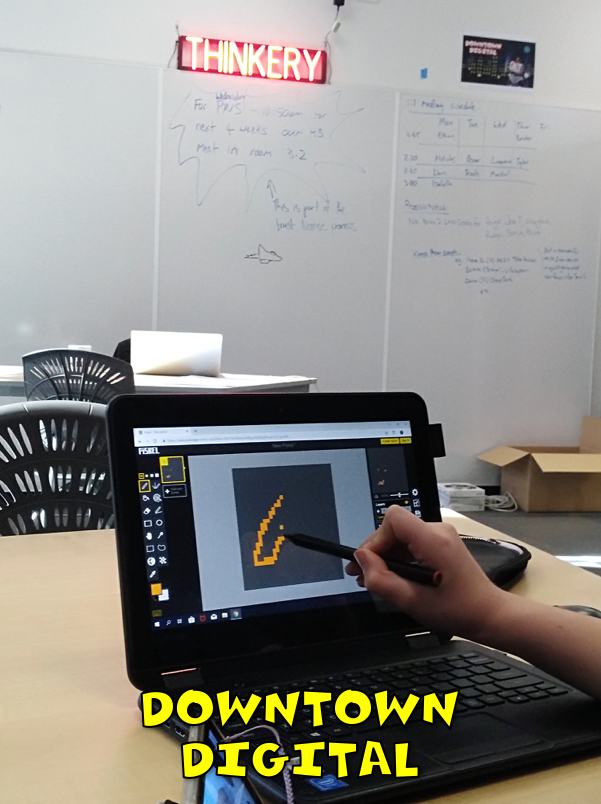 If you have any questions about Downtown Digital at Ao Tawhiti, contact Learning Advisor Brent Silby.
Brent Silby – Learning Advisor
Year 7-10 Community update
What a fantastic start to the term in the year 7-10 community. We have settled in to the third floor as our community space with students moving around the building and beyond for their individual learning programmes. Our building is fantastic and the learning spaces are proving to be really well thought out and sound engineered for purposeful learning to happen. It is a real delight to be able to walk around the building and see the engagement and learning that is happening.
In our community, some of the notable things that you might want to know about are the Trust Licence process and Ao Tawhiti (AT) projects.
AT Projects:
AT projects are something that we believe give our students a point of difference from other schools. The challenge is for students to engage in something that they are passionate or interested in and develop a project that has the potential to transcend the norm and touch others or go beyond themselves. This week, we have been sharing ideas and growing students capacity to develop ideas into a project. A number of students have already started their projects and are underway. Next week, some students will be feeling ready to pitch their ideas to LA,s for approval and possible funding if required and some may still be wanting to explore strategies for creative thinking as they ponder a project they can engage with. Please ask your student about what they are working on as parental involvement and support can be really powerful.
Trust Licence:
As you will be aware, our new campus requires a new understanding of what is required and needs to be thought through for students who want to leave our building at break times or for learning without adult supervision. Basically, students require a Trust Licence. Information and forms to apply for a Trust Licence need to be collected by students from reception. This information needs to be understood by students and families who provide the first vetting step by completing the application form. This form then needs to be given to Homebase LAs who will discuss each students application with other community LAs. LA's will be looking at attendance and engagement in learning, self-management and how students conduct themselves as we move around the city in structured learning experiences such as during PINs. We will then decide if we feel confident in giving individual students a Trust Licence. For those students who are under 14 years old, they will also need to complete two sessions that Ian is running on safety in the CBD. These sessions will be starting this week.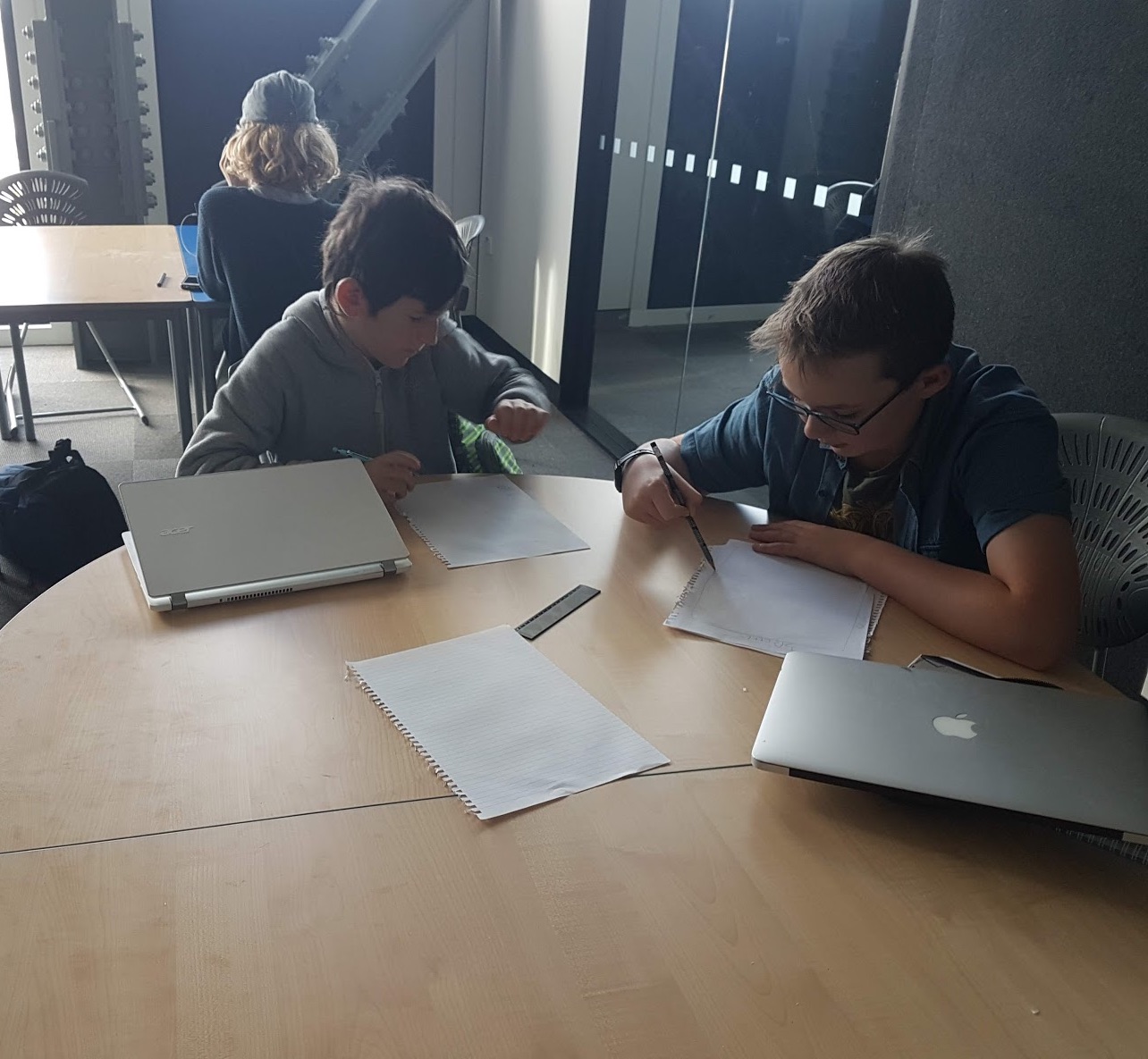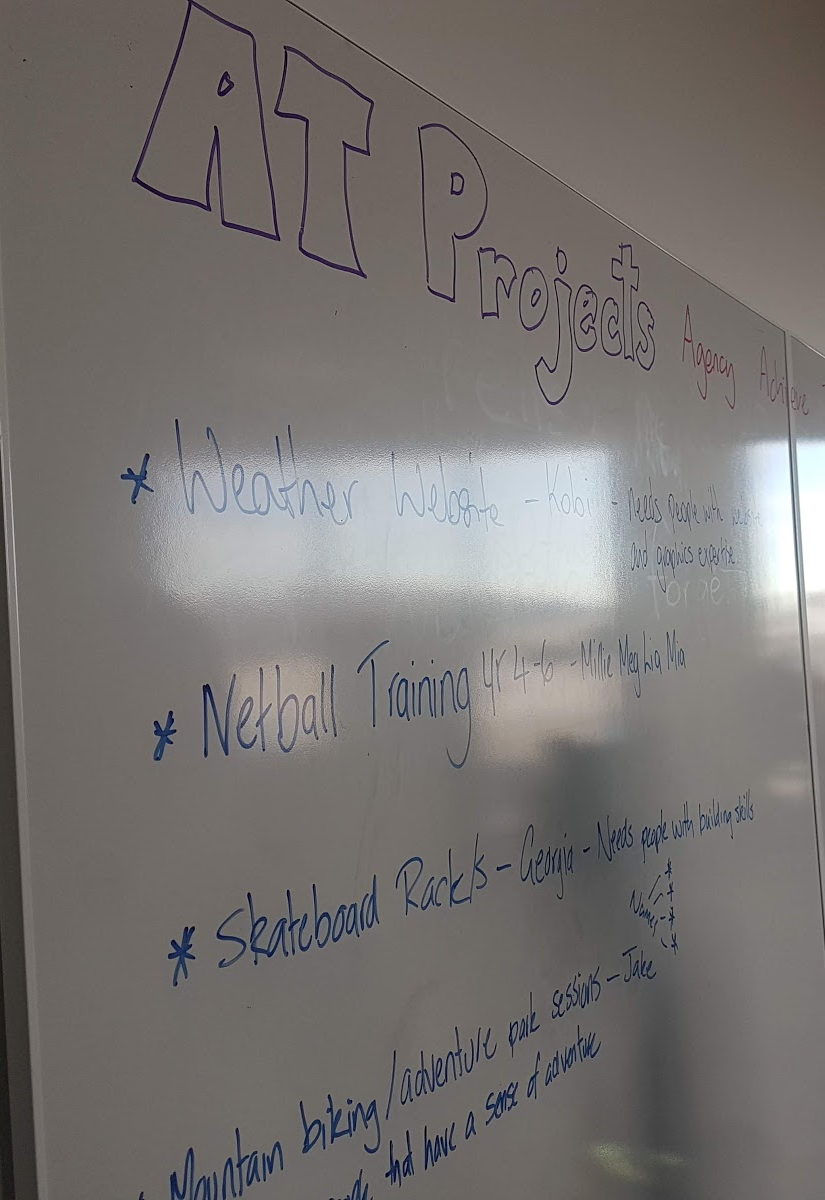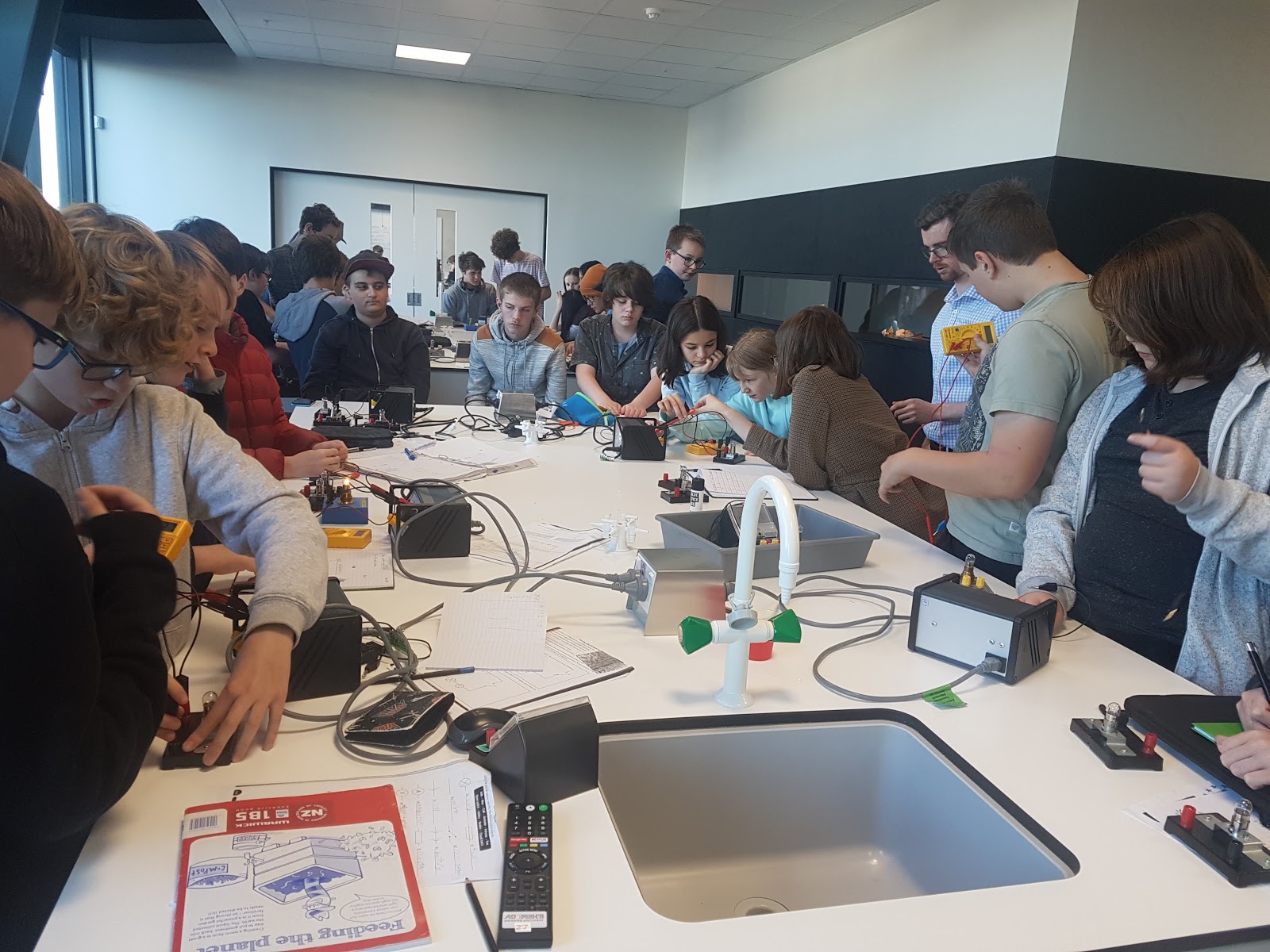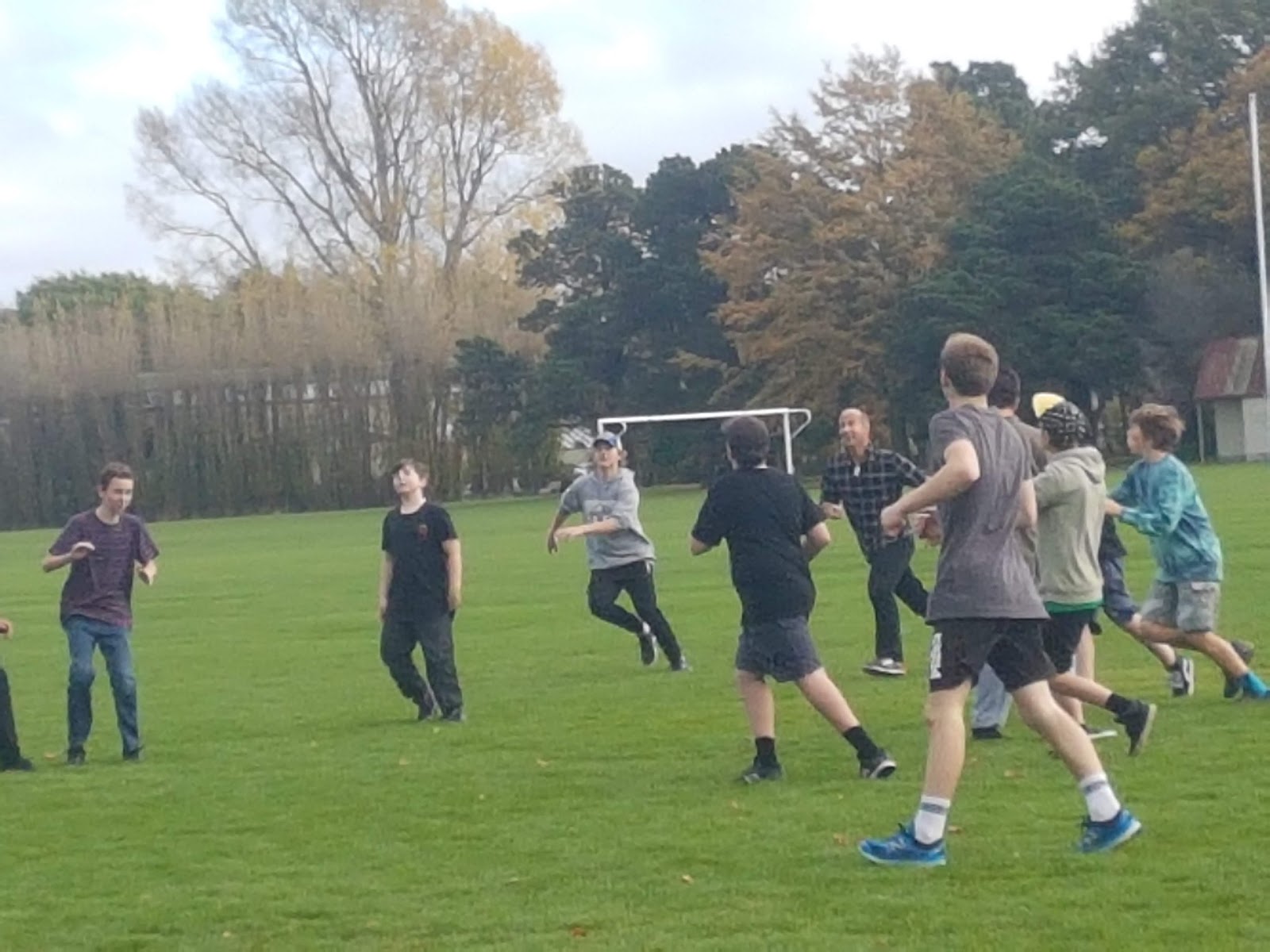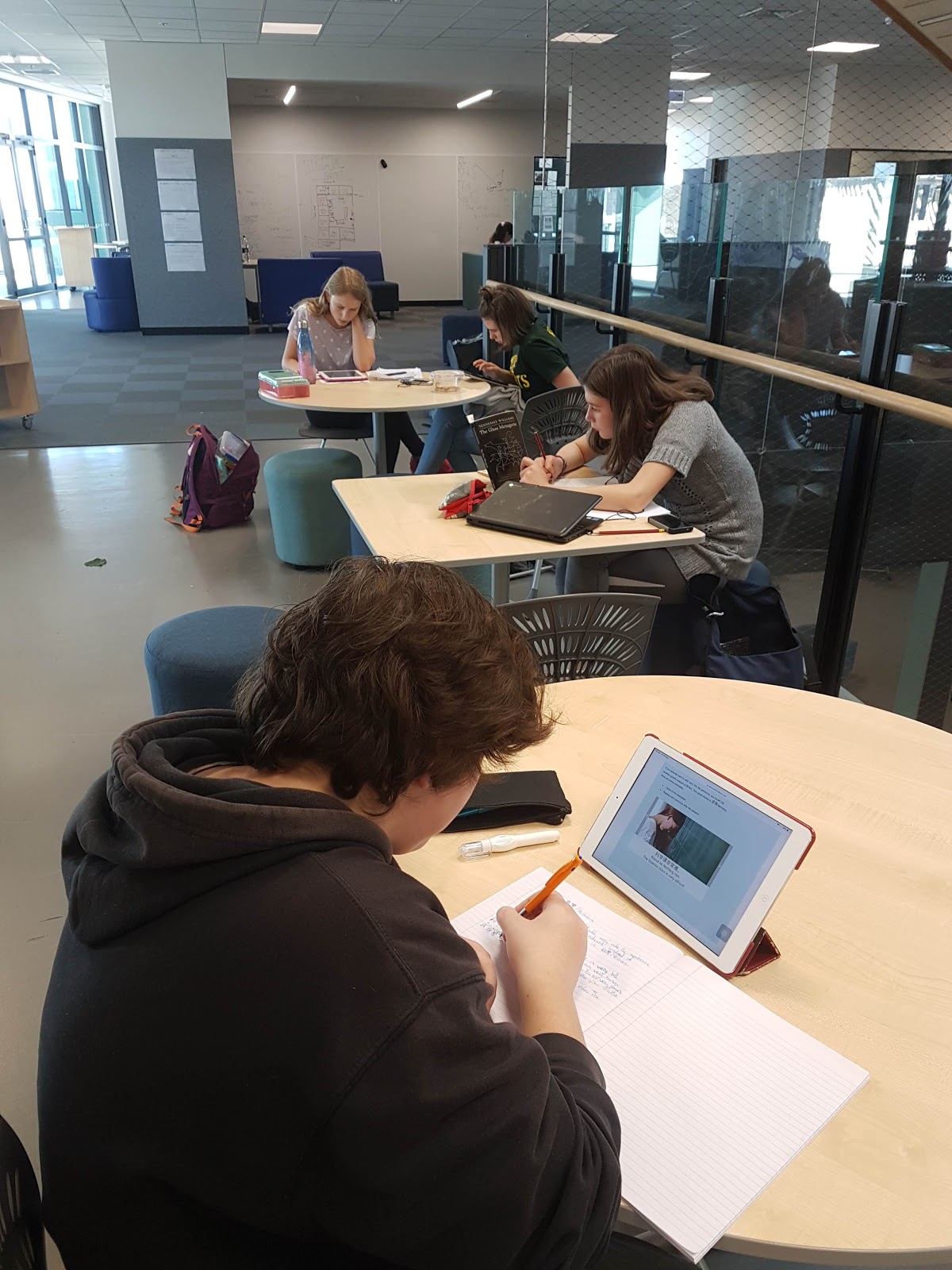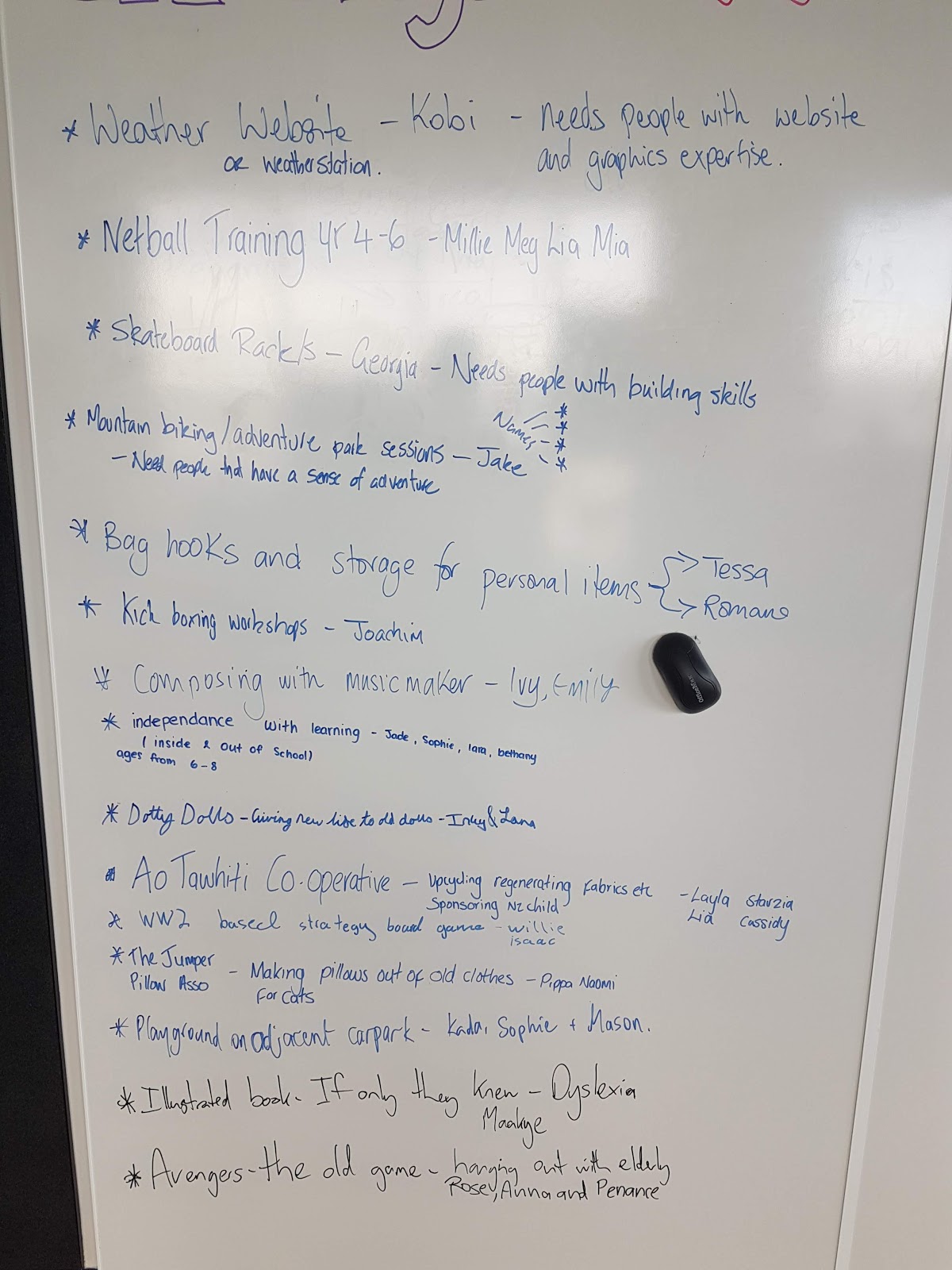 Craig and Kay – Community Leaders
Other Notices