In this newsletter
The last 2 weeks of Term 3 are just ahead of us. The PPTA are meeting on Thursday morning offsite, so the Unlimited Campus is only but only for supervision until the staff return. There's an event at the CBD site coming up that you're invited to.  There are also updates from several of the LAs and some NCEA news.
Upcoming Events
Term 3, Week 9: Starting Monday 17 September 2018
Monday 17 September: Bernard Mangakahia, Discovery Campus
Wednesday 19 September, 8.30am: Breakfast Club, Kitchen, Unlimited Campus
Thursday 20 September, 9am-11am: Unlimited Campus open for supervision only (PPTA meeting)
Te Taura meeting, 9am: Discovery Campus
Thursday 20 September, 9am-3pm: 8BIO and 67SCI Trip to Orana Park,Unlimited Campus
Friday 21 September, 12.30pm-1.30pm, Fun Run Cross Country
Term 3, Week 10: Starting Monday 10 September 2018
Tuesday 25 September, 5.30pm-8.30pm: BOT Meeting, P12 Unlimited Campus
Tuesday 25 September – 5 October: Art Exhibition at CCC
Wednesday 26 September, 8.30am: Breakfast Club, Kitchen, Unlimited Campus
Thursday 27 September: IEMs
Friday 28 September: IEMs
Saturday 29 September: School Holidays Begin [School Closed]
Sunday 30 September: Newsletter published
School Holidays [School Closed]: Saturday 29 September – Sunday 14 October 2018
Messages
Message from Steven
PPTA – Paid Union Meeting
The PPTA members on our staff are meeting for a paid union meeting on Thursday morning.  With most of our Unlimited Campus staff away for the morning we will not be able able to run our usual classes.  We will however be open for supervision of students who wish to work on their SDL projects.  If you can arrange it (and we realise this is at very short notice), we would encourage Unlimited Campus students to arrive at 10.45am.
All Right?
On Friday Emily Aarps from All Right presented to the Canterbury and West Coast Principals group outlining some of the excellent resources they have on their website https://allright.org.nz/.  We were taken through some wellbeing exercises, including some yoga (which must have looked ridiculous) and thoughts on how to take time to look after our mental health.  The essential message here was that we all have a need to take care of our mental health and wellbeing as well as our physical health and wellbeing.  There are some great resources that you can use to build some habits that may make life just that little bit easier.
Property
You may have noticed that we have a building quickly shaping up at our site.  This week they appear to be working hard on completing the floors on the east side (where the crane used to be).  It won't be long until we see some work starting to happen on the "walls".
For the last few weeks I've been working on the project management of the fit out.  This effectively consisted of pricing items and developing a budget for our furniture and fittings.  I also went up to the Furnware factory in Hastings to see what they could offer us.  There's a lot to do here and I'm going to need your help in the next 10-12 weeks.  I'll run a few sessions with parents and students to talk about what we might want to put into the building as well as to share any thoughts that have come through from the LAs around specialist spaces.
Also, new site hoardings, featuring artwork from our students are being unveiled later in two weeks.  If you've not been to the site for awhile or you'd like to support Kate and the students who made this happen, come on down on on Wednesday 26 September to Mollett Street.
Tours and spaces for 2019
Anyone who has been at the Unlimited Campus on a Wednesday morning recently has probably seen me taking 50-70 people around each week to look at our campus.  We are attracting huge interest at present which is great but also slightly depressing as we have already completed our enrolments for 2019 at the Unlimited Campus and are unlikely to have many (if any) spaces for new students new year (at the Unlimited Campus … we haven't started the process for the Discovery campus yet but do not expect it to be challenging to fill the spaces there either).
Just a reminder, Y6 students transitioning to the Unlimited Campus do not need to enrol.  You are already Ao Tawhiti Unlimited Discovery students.
If you are thinking about leaving for another school or intend to finish your schooling this year, can you please let your HBLA or Duncan, Niki or Ian know, as early as possible.  This allows us as much time as possible to get potential students in for an interview.
Vandalism at the Unlimited Campus
A couple of Thursdays ago we had two of our rooms at the Unlimited Campus vandalised, including flooding the rooms with nearby firehouses.  This was an incredibly disappointing and criminal act that we are working with the police to resolve.  It's a timely reminder that while we have an amazing community of students, parents and staff, there are a handful of people in the world who feel that they can take advantage of the kindness, caring and trust that we have at our school. As a community I think it's timely to remind ourselves that we must value the environment we work in, the people that attend it, including ourselves.  Our values clearly outline the expectations we have for everyone who comes to our school.
Steven Mustor – Director
Message from Niki
Parent consultation
On Tuesday night I ran a session for parents who had experience of our schools being in the city. It was an opportunity for those 'guiding lights' to share examples of what Discovery and UPT looked like in the CBD with those parents who have no experience or understanding of what it was like. It was a great evening, well-attended with a really positive feel. The guiding lights shared some cool stories and experiences and the newer parents had opportunities to ask questions and have some fears addressed.
My take-home message was that of whānau / whanaungatanga afforded by the open teaching spaces, how everyone knew everyone and helped out where was needed.
A huge thanks to everyone who gave up an evening to contribute!
Look out for further events like this next term.
Te Taura meeting
This Thursday, 20 September, 9.00 at the Discovery campus. All welcome.
Fortnite
The LAs on the Discovery campus are noticing a few issues with students playing this game. There have been a few playground conflicts and some falling out between friends. Some students have been heard to say 'Fornite is my life', and last week I had a conversation with some 8-year-olds 'desperate' to play (their word). It is rated an R-12 game.
I've been trying to find some balanced information about it as I figure it can't all be bad. More than 125 million players worldwide can't be wrong, right? I've done some reading about game theory and discovered that gaming can involve strategic decision making involving conflict and cooperation. All great skills for our 21st century kids to develop. However, it can also lead to increased levels of anxiety and inability to regulate when it is time to stop playing.
Google 'Fortnite addiction' and a host of scary articles comes up, citing incidents of children hitting parents and one 9 year-old girl who stayed up all night and slept at school, ending up in rehab. I'm hoping these are the extreme, newsworthy cases.
Many articles such as this one in the New Statesman talks about how games such as Pac-man and Tetris were blamed for the downfall of society and now it is merely the turn of Fortnite. Most articles I read urged parents to parent. To get the 'boring' jobs done (ie those ones that do not release a dose of dopamine) before playing and to limit time, as well as organising activities outside for kids to do.
One article I read by Derek Beres stated, 'Perhaps the vehicle is not as relevant as the feelings it instills in the participant. If this addiction is enhancing one's experience of life, so be it.' I'd argue that if the 'addiction' is harming one's real-life relationships with one's peers we need to be very careful about this level of impact.
I'm not a gamer and am happy to be wrong on all of this; if you have strong feelings either way about Fortnite I am happy to enter into a dialogue, or be pointed into the direction of readings to help me in my understanding of it. I agree there are positives to gaming, but when gaming interferes with everyday life and relationships, this is of concern.
Niki Stephenson – Deputy Director
Message from Ian
I know that Niki will probably have raised this in her newsletter piece but I thought I'd address it too. Apologies if it's boring!
On Tuesday night I attended the CBD/New parents group that was facilitated by Niki. 
It was great to catch up with many familiar faces and to meet some new ones. It was really interesting to hear the perspectives given by the parents of students who were on our roll before the earthquakes of 2011 displaced us out to the suburbs. I felt really privileged to be part of what they talked about fondly and really excited about what the future holds when we hit the CBD in 2019.
For certain it's going to look and feel different to what it used to look like for me at Discovery 1 and for others who were part of Unlimited Paenga Tawhiti. It should do…. it needs to. We've moved on, education has moved on, technology is so much better and the majority of our community is different.
What hasn't changed though is our genuine desire to have parents involved. I think the message was clear on Tuesday night that the parents who were present at the meeting were truly appreciative of this involvement, they wanted to be part of their child's education, they wanted to be part of something that saw the need to support the individuals in it and they saw that that was as much their responsibility as it was the staff members.
I think there is one major reality to consider here. The Ministry of Education staffs us on the amount of students we have on site. This amount of staffing is used to provide opportunities for your children to be educated and enriched. It is absolutely clear that this staffing is never going to be enough to be able to address the Passions and Interests of all of our students. That's where parents, grandparents, friends, co workers come in. We have a staff of about 45. We have a network of people we know that we can tap into. That's clearly limited. However when we consider the fact that we have 560 students next year…which means we have over a 1000 parents, that network that we have to offer to our students just increased way beyond the 45 we have on staff. 
A 1000 parents to come in and offer 10 minutes of their time per week generates 166 hours of learning opportunities for our kids in that week. That might be taking them out for a run around in the CBD, working one on one with them asking them about their project, offering a skill that you might have, reading with someone, walking someone to a business to ask some questions, visiting the museum with a small group…the list goes on… it's only limited by your imagination.
We know that all of you can't be here. We know that life is busy.
However, you did sign up to come to Ao Tawhiti. We've always been clear that we need you to be involved. You wanted to have a personalised approach to learning, you wanted to be taking of advantage of learning in the CBD, you wanted your child to be part of a learning community, you wanted your child to be well educated. There are hundreds of school's around Christchurch that just allow you to drop your child at the gate at 9 and pick them up at 3. That's not us, getting into the CBD, personalising learning effectively, growing a community and educating your children well takes more than 45 Learning Advisors. We need you to help us deliver what you signed up for!
My challenge to you is to really consider how you can be involved. Every parent we heard from on Tuesday night spoke so highly of their experience. For some of them it has been life changing…let's make this place amazing!
Ian Hayes – Deputy Director
Message from Duncan
Professional Development
Last week I spent 2 days at Cheviot Area School working with the Principal, Blair Sheat. I was there to have a look at the curriculum work they are doing. The school is undergoing a significant reimaging of curriculum and are coming to the end of the first year of the process.
They have implemented a Schooling by Design (SbD) and an Understanding by Design framework to manage this process. Essentially the idea is to start with an end goal and map backwards from there what is required to achieve the target. This allows for identification of what already exists in the school, is going well, where the gaps are and areas that need development.
The concept of transferring goals was fundamental to their dialogue and was used to get them thinking about how the learning the students were doing impacted them beyond the boundaries of the classroom and school life.
I've come away from it with as many questions as I did answers but it has certainly sown some seeds of thought about how to map curriculum and be purposeful with my planning.
IEMS
IEMs are fast approaching. For year 11 – 13 students it is worth revisiting NCEA goals and assessing progress to date. If you need to alter the plan it has to be manageable in the limited time remaining this year. It's not long now until the end of the year exams begin: study should be well underway by now.
Graduation
On that note, Graduation is also not far off! This years ceremony will be on Friday November 2. This will be the final day of the year before exams begin for year 11 – 13 students. I still have a number of year 12 and 13 students who have yet to complete the graduation form. Even if they intend to return I need them to complete the form. Please check and complete this ASAP if you have not already done so.
https://docs.google.com/forms/d/e/1FAIpQLSfME51BBlricWFLEAbSRXTmJDGu4xoQNRVVydQfvNNfB6kNLg/viewform
Duncan Woods – Deputy Director
Schoolwide Notices
NCEA Fee Payment Due Date Expired
Thank you to all families who paid their NCEA fees to the school. We have now transferred all received payments to NZQA.
As indicated in previous newsletters, emails home, and phonecalls, the payment needed to be made to the school before NZQA's due date. The school is no longer accepting fee payments for 2018. If you have not paid your NCEA fee, you need to pay it directly to NZQA. Payment can be made by credit card via your student's login on www.nzqa.govt.nz. Your child will need to log in with the National Student Number (NSN). If your student does not know his/her number, ask them to contact their Homebase Learning Advisor.
Any credits achieved in 2018 will not count towards your student's NCEA qualification until the 2018 NCEA fee has been paid to NZQA.
Thanks again to all parent who paid on time.
Brent Silby – NZQA Principal's Nominee
CBD site hoarding unveiling
Invitation to viewing of homebase artwork on new school hoarding boards
You are invited to join us to "unveil" the students' art work on the new school hoarding boards. The year 7-10 communities will be there but we would love to have more families join us.
When: Wednesday 26 September, 1.30 pm
Where: new school, Mollett Street
What: admire the art, see the school progress, meet the neighbours, hear about the area, grab a coffee…
Contact: kate.armour@unlimited.school.nz for more information.
Kate Armour – Learning Advisor
1-6 News
Quadicat Cafe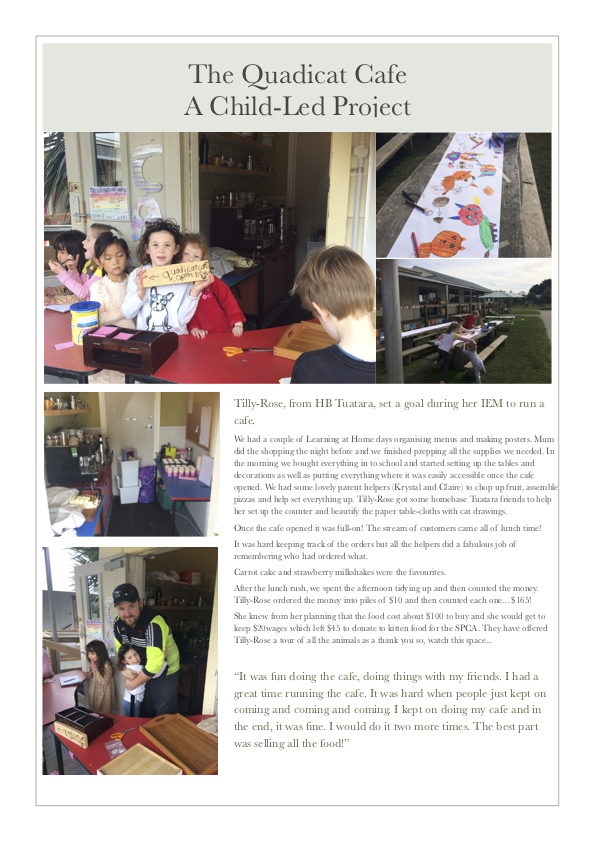 Nadine Walmisley – Community Leader
Future Problem Solving Group
Over the last couple of terms a groups of students from both campuses have been working with Sarah to do future problem solving.  Recently they placed first for their booklet on the topic "Toxic materials" and received certificates for the awesome work.  They did particularly well crafting challenging, original and creative ideas.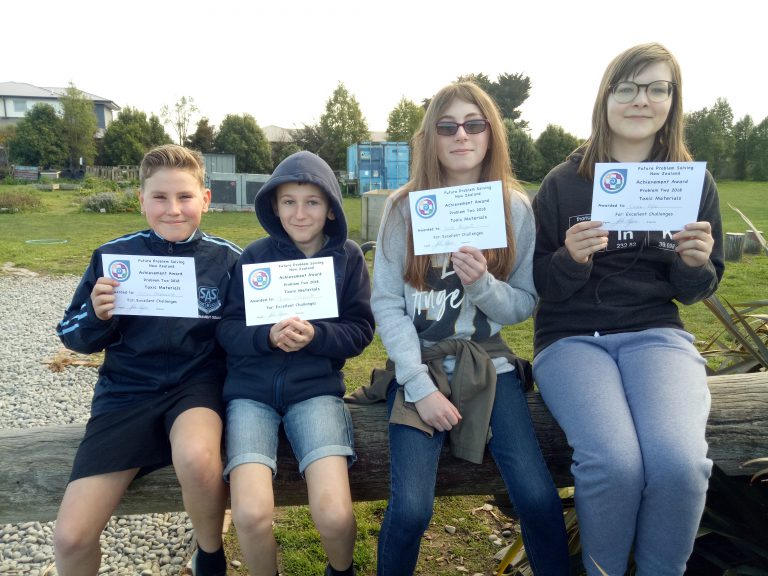 Sarah Nicholl – FPS LA
Melva, Mel and Kate.
7-13 News
4MAT with Steve
This term we have had a focus on practical, hands-on sessions. This has really lifted engagement levels – of course some of the sessions involving food has helped with this too! We have been focusing on measurement have extended our knowledge about faces, edges and vertices, mass, capacity, volume and reflection!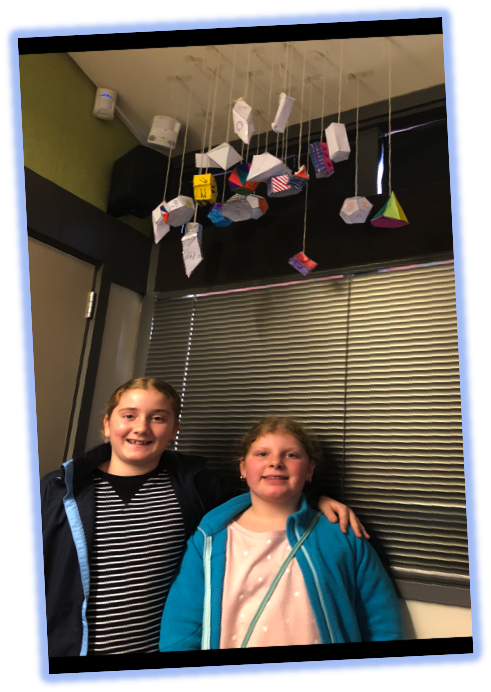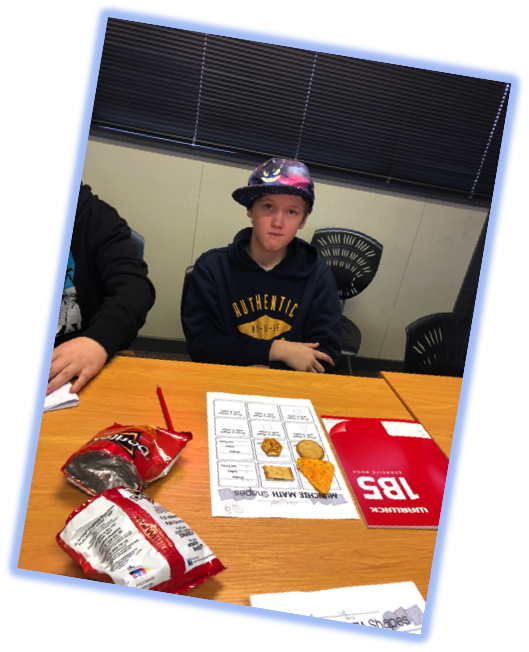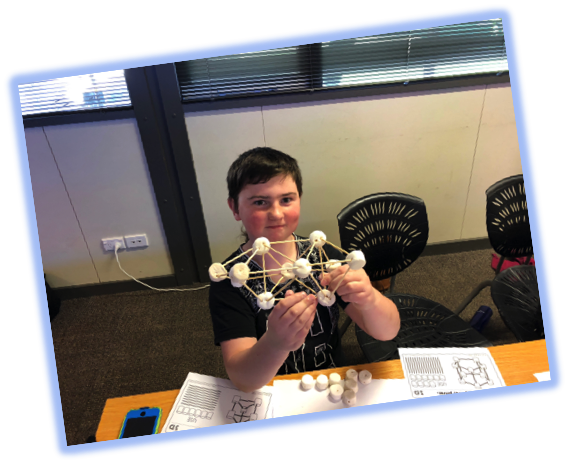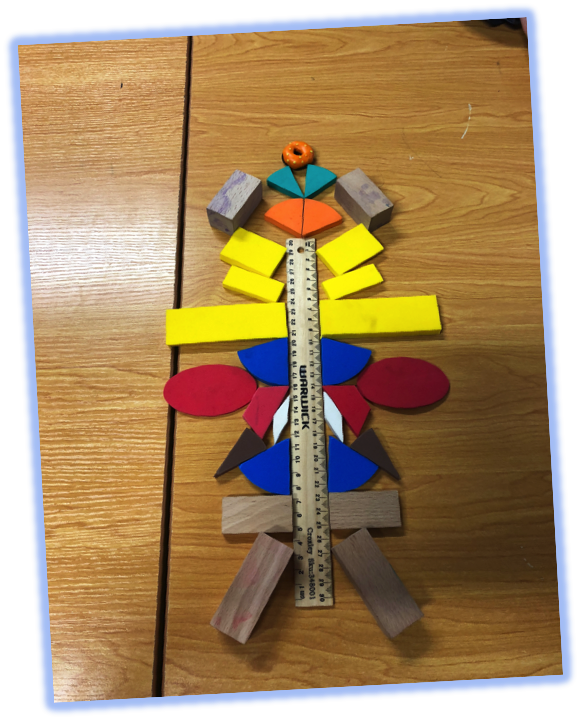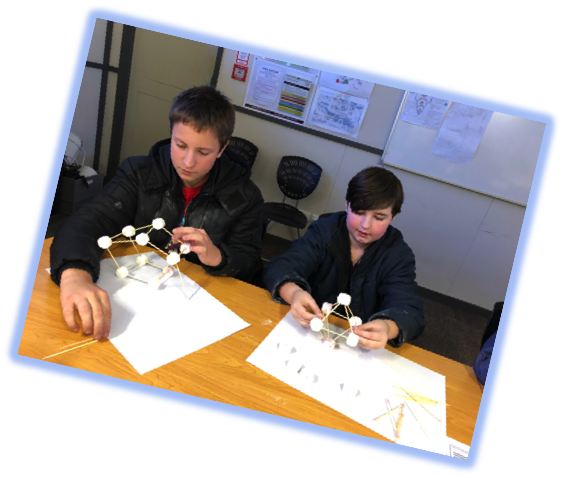 Steve Hunt – Learning Advisor
Art News
Hello to everyone some updates and news from here in the art space:
NCEA Folio dates and info:
All folios must be delivered to the art room by 3pm of the date given.
NB: Level 3 students have to complete an authentication form with a list of the artist models and have this attached to their folios on submission. See Holly for this form.
Level 1 – Friday 19 October
Level 2 – Friday 26 October
Level 3 – Monday 5 November
Next central city CCC foyer Art Exhibition date is Monday 24 September.
If anyone would like to exhibit with us have you art to the art room at our UPT campus by Thursday 20 September by 3pm. The work will be on display for two weeks and comes down 5 October. Art works will be available for pick up from the art space at UPT Campus.
Art Entrepreneur
Hannah Dent has completed a year of making ceramic art with us and graduates from High school this year. I would just like to say a huge thank you and well done to Hannah who has been so helpful and inspiring to everyone in the art space. Hannah has had a couple of exhibits so far this year. It was awesome to see all her hard work on display being appreciated.
New competition for young artists
Two of our students have entered into a new dynamic art completion  called the 'the creators room' https://thecreatorsroom.co.nz/. Good luck both to Laura Wu for fabulous portrait of a teenager and Rain Turrell for his expressionist works on mental health. Good luck to both students.
The little blue penguin project from last years has blossomed again at the Discovery Campus. Students making around 60 penguins. They raised around $300.00. This was given to the Antarctic Centre who came over to receive the donation and were very appreciative on behalf of their penguins. Students were given small gifts and passes to the Antarctic Centre. Awesome work everyone! Thanks to friends and families for you support with this Im sure there are little blue penguins  peeping out on shelves all over the place now.
Artist visit
We had Sonnia McMannus (jewellery arisit) visit and share her entrepreneurial and practical art making know how this term. Big thanks to Sonnia giving us mentorship and heaps of marketing ideas. Here's a photo of Sonnia receiving our thank you gift.
Shout out to Boh Rivers year 7
Boh made the largest ceramic sculpture in the junior school. Her impressive representation of a dog has amazed all of us here in the art space. Thanks Boh we have all been inspired by you hard work and great vision. Awesome work.
I would just like to say a thank you to those parents and alumni who have been attending the red block course this year. Its been fantastic having you work with us on your projects. Students have been really inspired by you. I would love for this group to keep growing as an art community for everyone to find a place of contact and support in the visual arts at school. Any of you in our wider community who is making art or would like to have a go at making some work please make contact :holly.ramsay@aotawhiti.school.nz. You are always welcome.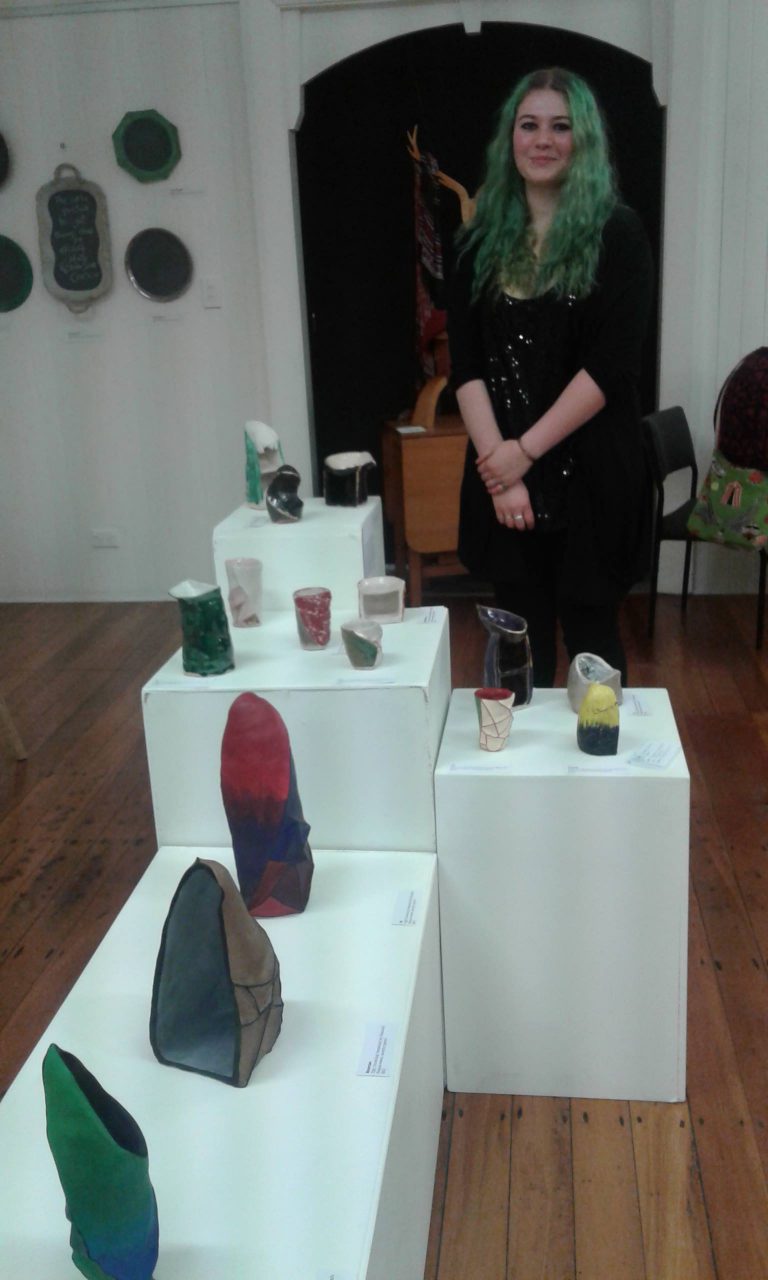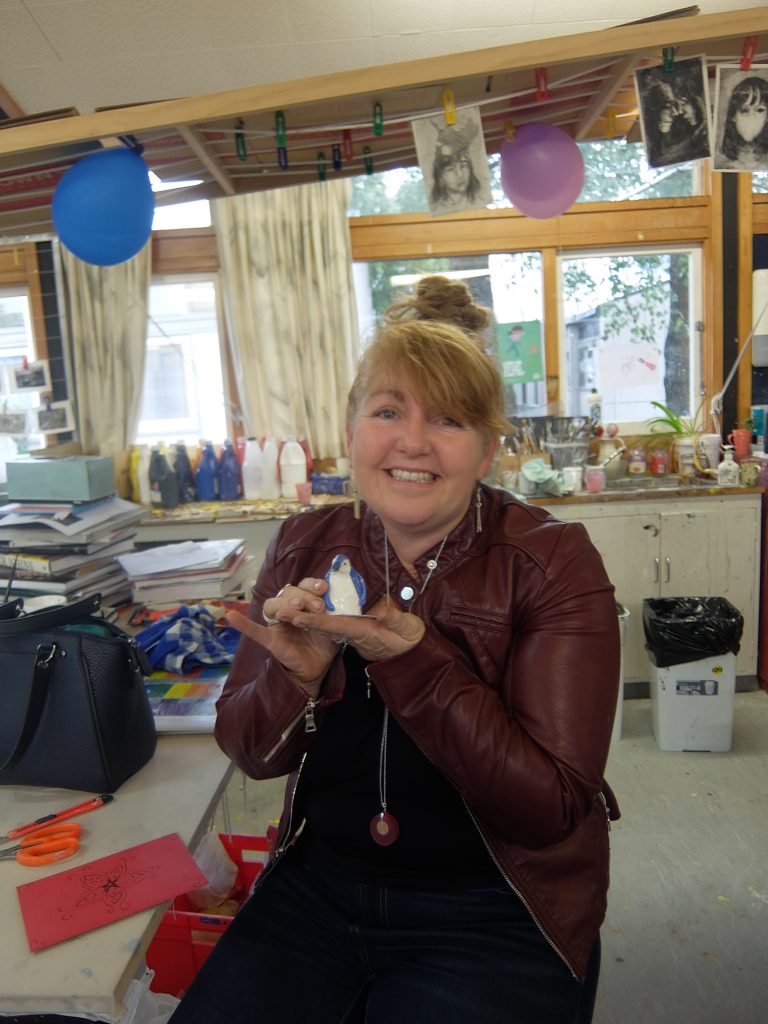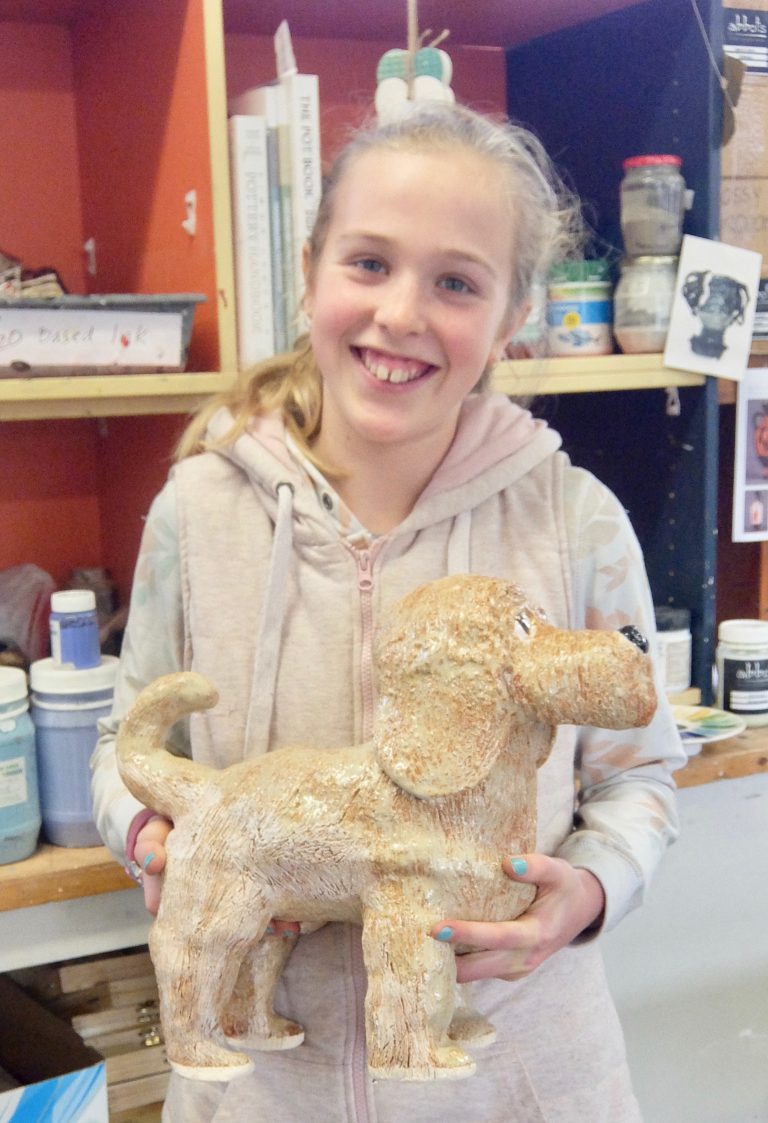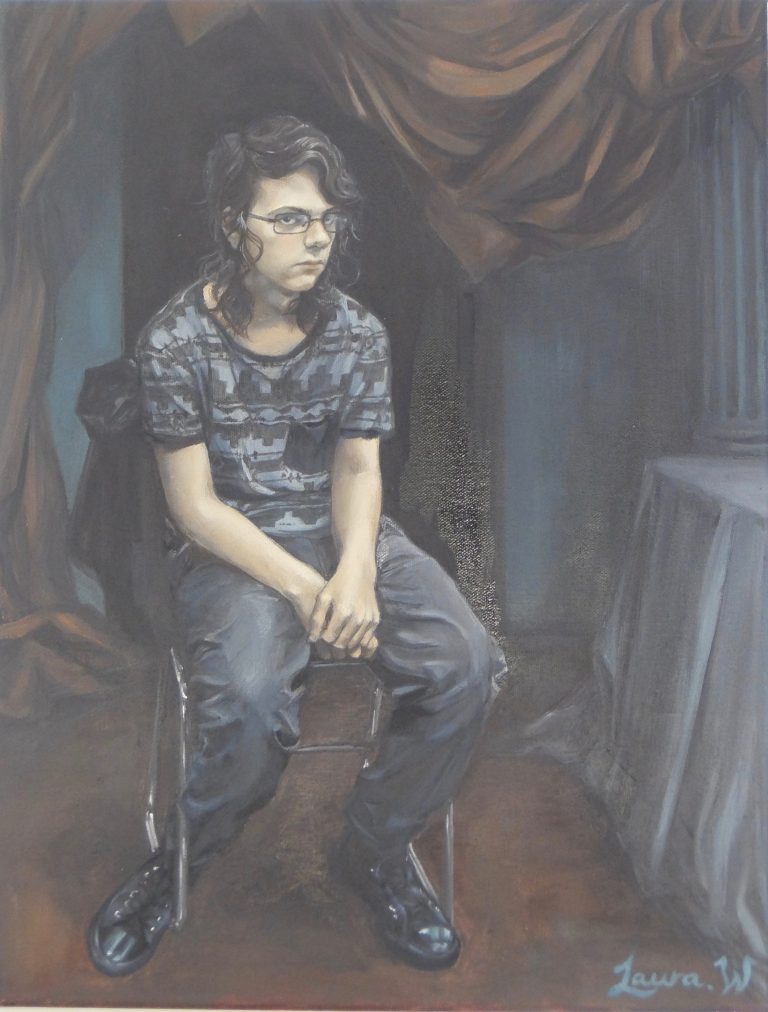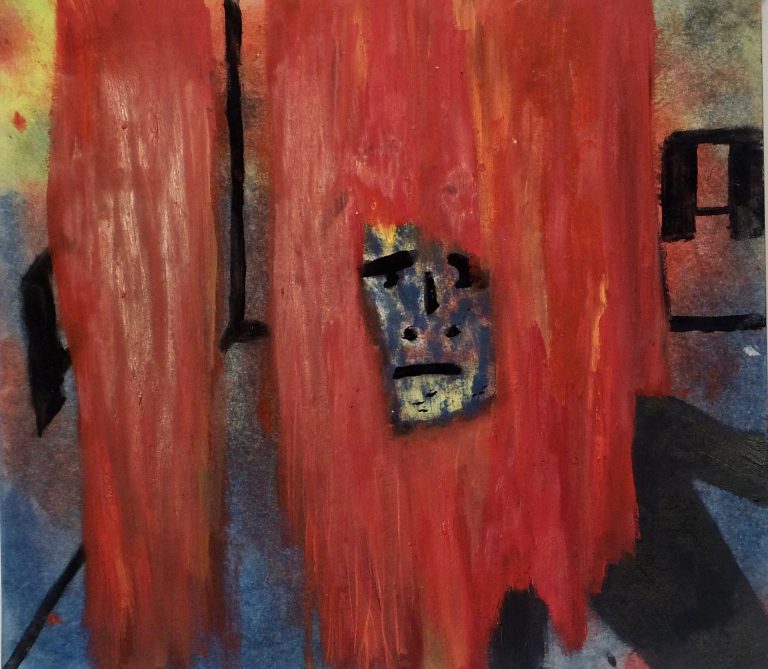 Holly Ramsay – Learning Advisor
From Gateway… Exciting two day holiday activity for students interested in aviation…
The WorldSkills Aircraft Maintenance National competition is being held in Christchurch at the Air Force Museum on the 2nd & 3rd of October. This is a public event held at the Airforce Museum and will have competitors and representatives from NMIT Aviation Campus, Air NZ Aviation Institute and RNZAF.
This is a great opportunity for students interested in Aircraft engineering and maintenance to not only watch the competitors demonstrate their skill but also possibly mingle with people within the industry.
Robyn Sutherland – Gateway Coordinator
Self defence classes at Unlimited
Wednesdays: 12-1pm
Start: Wednesday 17th October.
( 1h over 6 Wednesdays, 6hrs in total)
Limited availability (15 max)
Join the self defence class. Be assertive and confident when confronted with a difficult and challenging situation.
Support our fundraiser and purchase exquisite, Dutch mini pancakes "poffertjes" for $5
Starting next week!
Price of the course dependent on participants and money fundraised.
Contact Tanya Michils or Kate Armour (kate.armour@unlimited.school.nz) to express your interest.
Kate Armour – Learning Advisor
Kay's Community News
Calling all parents – Term 4 planning
This week we have been working on some Term 4 planning. Ao Tawhiti Projects are wrapping up and we have decided to offer various types of workshops through community next term. These will be a mixture of LA led, Parent Led and Student Led. We have had a number of parents talk to us already about offering a workshop and we would love more. Parents have a lot of skills and passions that would be of huge interest to our students and we would love you to share these with them. Below is a form to sign up. If you need any more information or have any questions please email Kay. 
Celebration of Learning – Friday 21st Sept 9.00am
The planned evening COL has been cancelled. We have made a plan to hold a Year 7-10 COL at school next Friday. This will involve both Year 7-10 communities and be between 9.00 and 10.30am. We have yet to confirm which space we will use. Parents are always invited and it would be nice to see some of you there if you can make it.
IEM bookings
IEM are being held on Thursday 27th and Friday 28th September. No classes are running so students only need to attend their own IEM.
Please follow the below link and click on the relevant LA if you haven't already booked your IEM:
Kay Hayes – Community Leader
Other Notices
CONOR MCLENNAN – SURFING
Former Discovery 1 student, Conor McLennan is raising funds to support his goal of travelling to California for the ISA World Juniors, held from the 27th October to the 4th November.
Conor started his surfing journey at a PINS when Discovery was still in the city
Below is a link the isport official page. It tells his story and links to his fundraising page.
https://isport.org.nz/campaigns/connor-mclennan-surfing/
Tamariki Book Festival
24 November 2018: Visit http://www.tamarikibookfestival.co.nz/ for more info