---
Upcoming Events
Term 1, Week 4: Starting Monday 18 February 2019
Monday 18 February-Thursday 21 February, 12-3pm: 0-3 Swimming, Discovery Campus.
Wednesday 20 February, 8.30am: Breakfast Club, Unlimited Campus, Kitchen
Thursday 21 February, 4.30-5.30pm, Whānau hui, Unlimited Campus, Kitchen
Friday 22 February, Attitude presentation yr 9/10s, Unlimited Campus
Term 1, Week 5: Starting Monday 25 January 2019
Wednesday 27 February, 8.30am: Breakfast Club, Unlimited Campus, Kitchen
Wednesday 27 February, 9am-3pm: Athletics Day, Unlimited Campus, Nga Puna Wai Park, Wigram
---
Messages
Message from Steven
Ino Kelderman
Those of you in Ino's homebases will be aware that Ino has only 2 more weeks at the Unlimited Campus. Ino has accepted a Maths teacher position at Westland High School.
Ino has been a learning advisor at Unlimited Paenga Tawhiti and then Ao Tawhiti Unlimited Discovery since 2005. He has made a fantastic contribution to the learning of our students for what feels like forever. Ino has said to me that making the decision to leave was not easy and you can see that whenever you talk with him about that.
Ino's position has been advertised in the Education Gazette. Alisha Siddique will cover for him for the remainder of Term 1, while we are looking for his replacement
Sarah Aarts
Sarah is expecting her first child during term 2 this year. As a result she will be on maternity leave from Term 2. I have advertised for a learning advisor to cover for her while she is on leave. Please make sure that you wish Sarah all the best and remind her that we can't wait to see her back here in the future.
Property Update
Most of you will be aware that we are only 10 weeks or so off moving into our new facilities. Leighs have been hard at work over the Christmas period fitting out the interior of the floors. They have also started working on putting up the exterior panels on the building.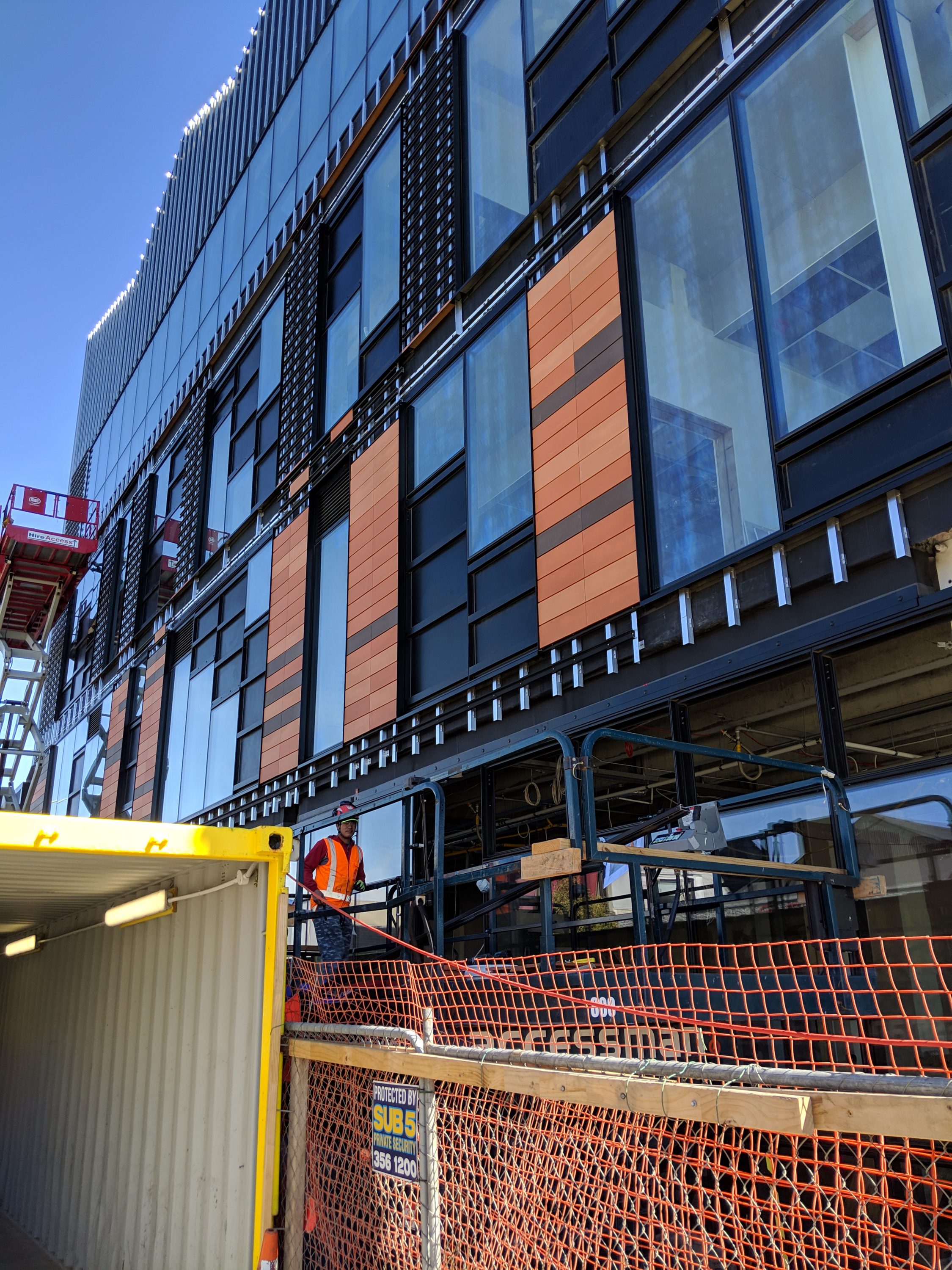 There is still a great deal to be done but the MOE is still confident that we will be moving in for the start of Term 2.
At the end of last year I took most of the staff through the building. You can check out some of the photos that were taken here.
https://photos.app.goo.gl/dGhxpKnmSfPTq4Lm9
In the next newsletter I'll update you with dates for moving in, formal openings and hopefully more picture from inside.
1:1s: 2.30pm-3.15pm at the Unlimited Campus
Some of you may have noticed that we've made a few changes to our timetable this year. These changes have been made to make best use of our CBD environment. The challenge for us of course is that for 1 Term we're not in that environment.
One of the most obvious changes is the shifting of 1:1s from 1-1.30pm to 2.30-3.15pm. This change has been made to allow our students to stagger their departure from the CBD. Students at the Unlimited Campus are welcome to go home from 2.30pm if they do not have a 1:1. I would of course encourage the students to take advantage of this time by working on their SDL projects, revising their class work, or meeting with other students to study at school. Please have a conversation with your child about this time and how you best feel it could be used. If you have concerns please start by having a conversation with your child's HBLA.
Steven Mustor – Director
Message from Duncan
It's been a fantastic to the year in the 11 – 13 communities. There has been a great buzz around the place with a strong sense of community and the obvious excitement that being a term away from the CBD brings.
PINS
From 1.2 we are kicking of our Wednesday PINS program on the Unlimited campus. We are really wanting to use this time to have Parents and students run workshops. Following this link provides a bunch of information and the process for signing up to get involved.
L2L
New to the 11 – 13 timetable this year is L2L (Learning to Lead). The idea of this time is to provide a range of options that all contribute to our students developing the capacity to be leaders of their own learning. We are running 3 integrated programs of learning, community time, HB time and PINS. I'm particularly interested in creating leadership opportunities for 11 – 13 students as we move in to town and connect as a 1 – 13 school. Running PINS workshops is a great way for students to develop these skills.
NCEA
I met with most of the 11 – 13 students recently and provided them with a few tips to support NCEA goals:

Attendance – there's a huge link between achievement and attendance. Getting to class makes a difference.

Persistence/Consistence – Changing classes is an option and students should do so when needed. However, frequent chopping and changing means that consistency of a program is broken down and it can have an impact on overall achievement.
Make sure classes and levels align with goals. Eg, If a student is aiming for level 2 the majority of their learning should be inside level 7 classes.
Make sure you know what is required to achieve the qualification goal and ensure that the plan allows achievement of this.
Get a study plan in place early (this week). Find out when assessments are and set deadlines. Don't miss submitting an assessment with the thought that their are plenty of others. This can be habit forming and will quickly add up.
Term 4 is short (3 weeks) for 11 – 13 students. Be aware of this and plan accordingly. The back half of the year can really fly by.
It's great to see everyone back, it's an exciting year. I'm looking forward to all the new opportunities that it will bring.
Duncan Woods – Deputy Director
Message from Ian
Firstly, a massive thanks to everyone who has made the start to 2019 such a great experience: students, parents and staff. There really is a great feel around the campus at the moment and it's been fantastic getting started in such a great way. A really big welcome to all of our new families and a huge welcome and thanks to Craig and Emily who have already been doing a tremendous job around the campus and beyond.
It's also amazing to have in the back of my mind the fact that we only have about 8 weeks to go until we move. There's heaps to do but after 8 years at both of these campuses it's so exciting to think that the wait is nearly over.
L2L
This week I've spent time in both of the 7-10 Communities talking about what L2L (Learning to Lead) is, and what it isn't. We've been highlighting the sorts of skills and dispositions we want students to be thinking about during this time and in classes. Things like; planning, creating timelines, choosing the right place to work, choosing the right people to work with, appropriate use of devices, taking responsibility, being a positive role model, application to work. All of them great skills to be working on here at Ao Tawhiti, but I'm sure you'd agree, skills we all use in our daily lives and our work lives. We discussed the fact that Ao Tawhiti is about having the opportunity, and trying to become Autonomous in these skills and dispositions, we are not here to constantly direct students in everything they do, in fact I feel like we want to do the opposite. We want students to be passionate about their learning and tell us what they are going to do, when they are going to do it , where it's going to happen and who they are going to do it with. We recognise that not every student is going to be Autonomous as soon as they start here and that's our job as a school to support them to get them there. However that's a two way journey, the student needs to want to get there too.
1:1s / 2.30pm
One of the dispositions we talked during our L2L discussion about was "taking advantage of the opportunities in front of you". In relation to this we talked about the fact that classes finish at 2.30 on the Unlimited Campus (and in the CBD when we get there) but school isn't closed or finished then. Staff are doing 1:1s with students and we would like to invite all other students to take advantage of this time after 2.30 to get on and get some personal work completed and use the resources that we have to support them to do this. We want students to say "I need to get this finished", or "I need to put some time into this" and stay after 2.30 and get that done. We also recognise that leaving at 2.30 may support a student to get to a sports practise on time or get to work on time, so we are also happy for them to leave when it makes sense. I guess that comes back to what I talked about before, being Autonomous, making good decisions about what's on top and taking advantage of your opportunities.
Class sizes
Unfortunately over the last couple of weeks we have had to ask students to move out of some classes because they are oversubscribed. For example, Zacks Forensic class had 78 students sign up, unfortunately we can legally only put 24 students in the Science Lab. We recognise that having to ask students to choose something else is not ideal, however there are limits that we need to work within for health, safety and well being reasons.
Ian Hayes – Deputy Director
Message from Niki
We have started off the year with a hiss and a roar! We had 3 days of school-based PD, followed by 2 IEM days. The first proper week of school saw students creating treaties, building communities and working on school values, and we started our crazy Tuesdays with Youthtown, kapa haka and Mindful Mover/ Music Mary rotations.
Swimming has begun for all students. Y0-3 are going to Propeller Swim School. Thanks for providing swimming caps for purposes of hygiene. Please name togs, towels, caps and bags! Y4-6 began their weekly swimming lessons/ library visits at Halswell on Wednesday. Thank you so much to those parents who have offered help, we so appreciate you giving your time so we can run these cool activities.
Te Taura/ EOTC feedback
Thanks so much to everyone who made it to our first Te Taura meeting on Tuesday.The minutes are here if you'd like to catch up with what we did. Our next meeting will be at 7pm later in the term at a venue yet to be decided. If anyone has any ideas about a suitable place with good acoustics please email tetaura@unlimited.school.nz
1:1s
We are so happy to be running one-to-one meetings with the tamariki. Feedback so far has been incredibly positive. With LAs and children having these extra opportunities to build relationships, we are convinced that learning can move to the next level.
Days in town
This term we will have 2 consecutive days in the CBD in preparation for our big shift.
On Tuesday 5 March Y1-13 will be based at the Ministry of Education building on Hereford St. The LAs are running 2-hour long PINs workshops. Parents are welcome to come along and support. On Wednesday 6 March, Y1-6 will have a town day, also based at the Ministry of Education. LAs from the Discovery campus will be in touch with requests for support so that we can take out tamariki out and about. Further info to follow.
Students showing our values
Last week one of our younger students forgot he was meant to stay on the bus after school to go to the Alliance Français. When one of our older students realised no-one had met him at the bus depot, she stayed with him, entertained him and got her mum to help locate his parents. We are so grateful to Dot Manning-Smith for making him feel safe, and to Phillipa for tracking down his family. So wonderful to see our school values lived! In case of incidents like this it is really useful – and part of the Keeping Ourselves Safe program we run in conjunction with the Police – if students know at least one phone number. Parents could help their children memorise a number, or secrete it in a pencil case, lunchbox or bag. Huge thanks to everyone who does look out for all of our tamariki and whānau. What a fab school we belong to!
Niki Stephenson – Deputy Director
Schoolwide Notices
Kay Hayes – Community Leader
1-6 News
Community Pekapeka (yrs 1-3)
How did we name our community?
The tamariki and whānau were able to offer suggestions with a theme of something NZ or to do with our place in the world. After gathering suggestions we whittled them down to 10 and the children voted using tokens in jars with pictures. Pekapeka was the most popular and named by the tamariki because of the NZ bat. After a little researching, I discovered that "pekapeka" has three meanings, all of which seem to fit our community.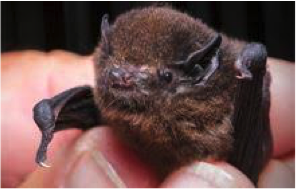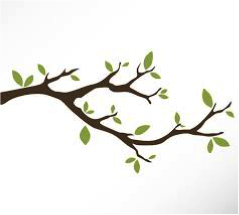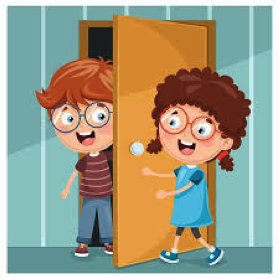 Adventures in the last two weeks
Community Picnic – 4th February at Abberley Park. We had a great day together learning about the core value "kaha." We spent time rekindling friendships and making new ones.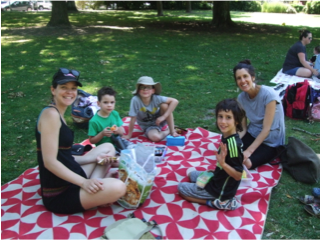 Core values (week 2) – We looked at all five core values and what it means to use them each day. The week culminated with us working in four groups to create special kai to share together as a whānaungatanga meal.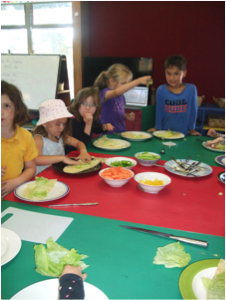 Swimming – we have been swimming four afternoons this week and have four more next week at Propellor Swim School. A huge shout out to the swim school who are embracing our core values when working with our tamariki.
Nature Play Fridays – This year we hope to be out as a community every Friday on Nature Play adventures. For this term we are using Halswell Quarry and had a great day this Friday – mud slides, bug catching, hut building, kite flying, hill running, natural paint brush making…Interested in joining the fun? Email Nadine.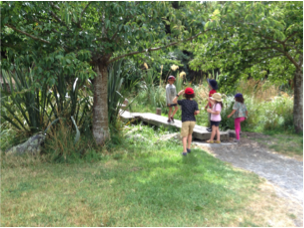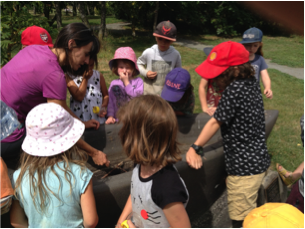 Nadine Walmisley – Community Leader
4-6 Community News
Tēnā koutou katoa Year 4-6 Community, welcome to your first newsletter of 2019. Welcome to our new families who have joined our journey for the first time and welcome back to our continuing families from last year.

We have had an amazing start to the year with what feels like weeks of things already packed in.

Brighton Community Day
The day at Brighton Beach with new parents and kids was fabulous. Lots of playing in the water, making sand sculptures and bouncing over waves. It was great to be able to meet so many new people and introduce parents to begin those connections that create our community. The kids kicked off friendships that have continued to grow across the community.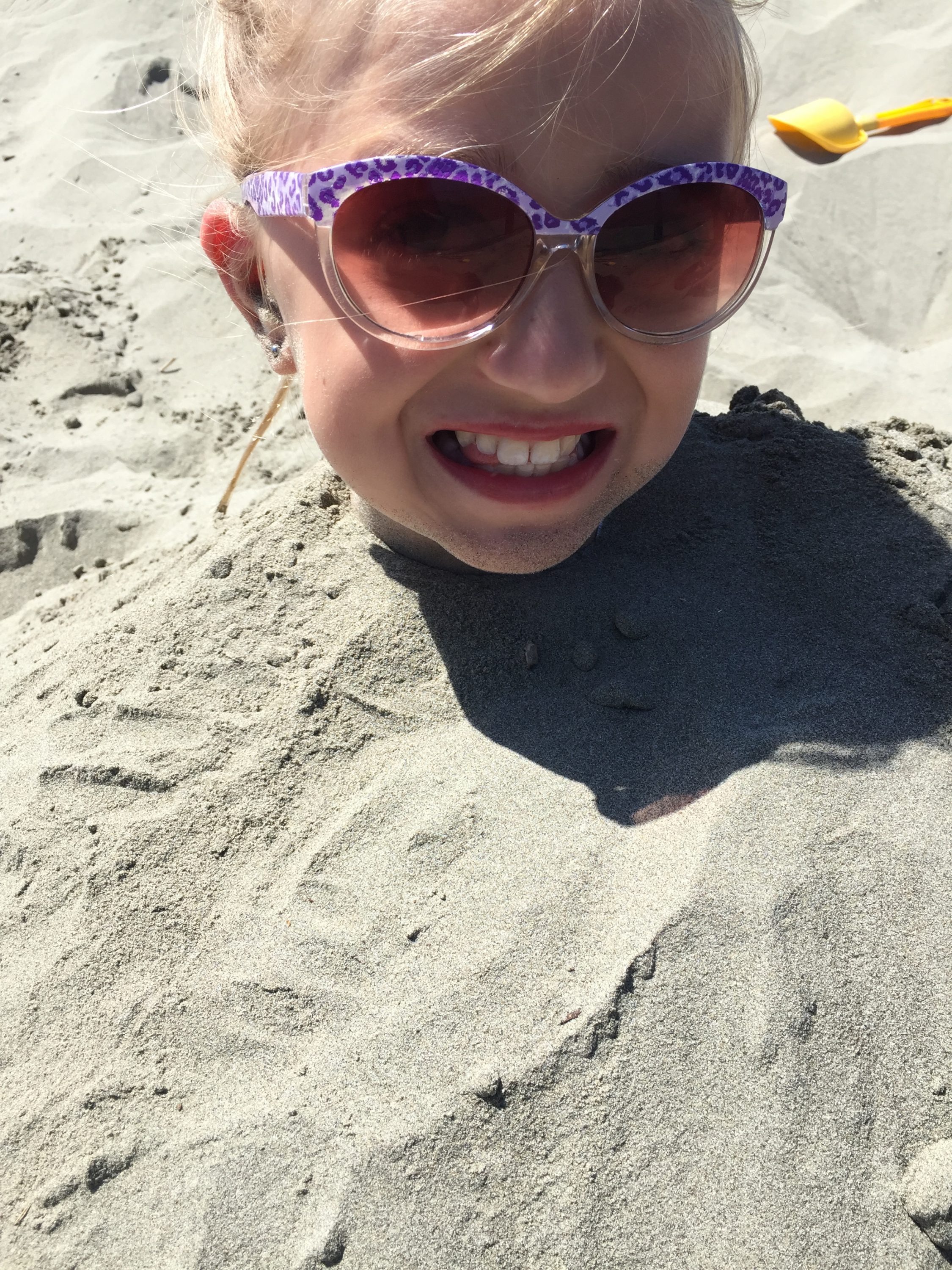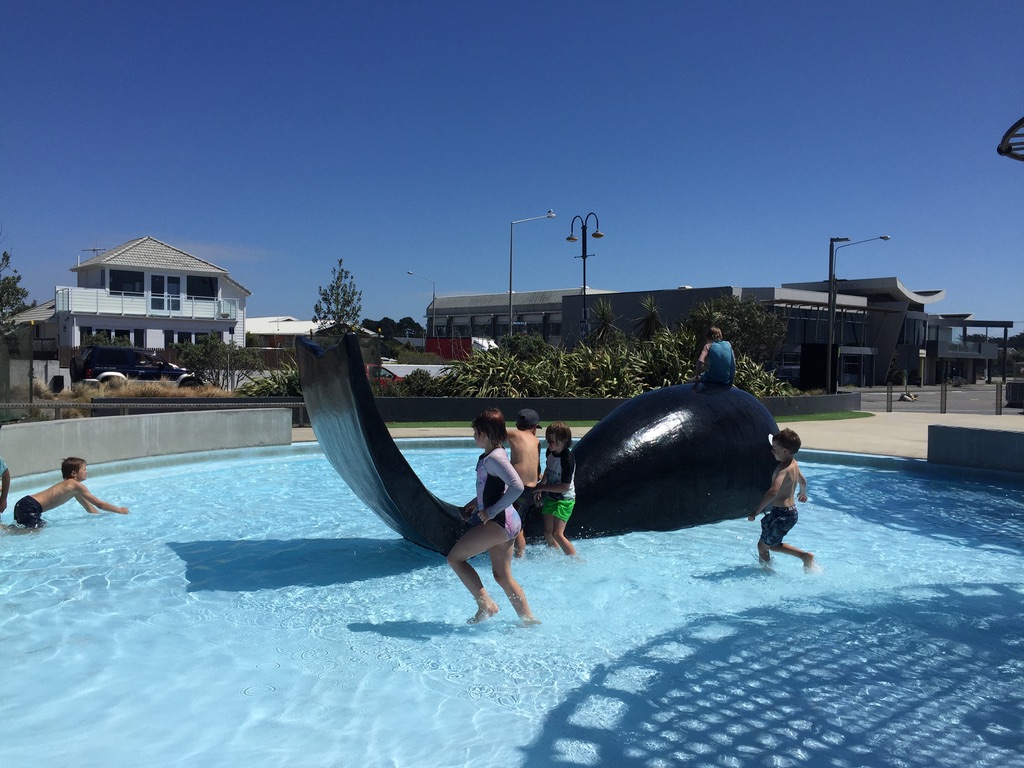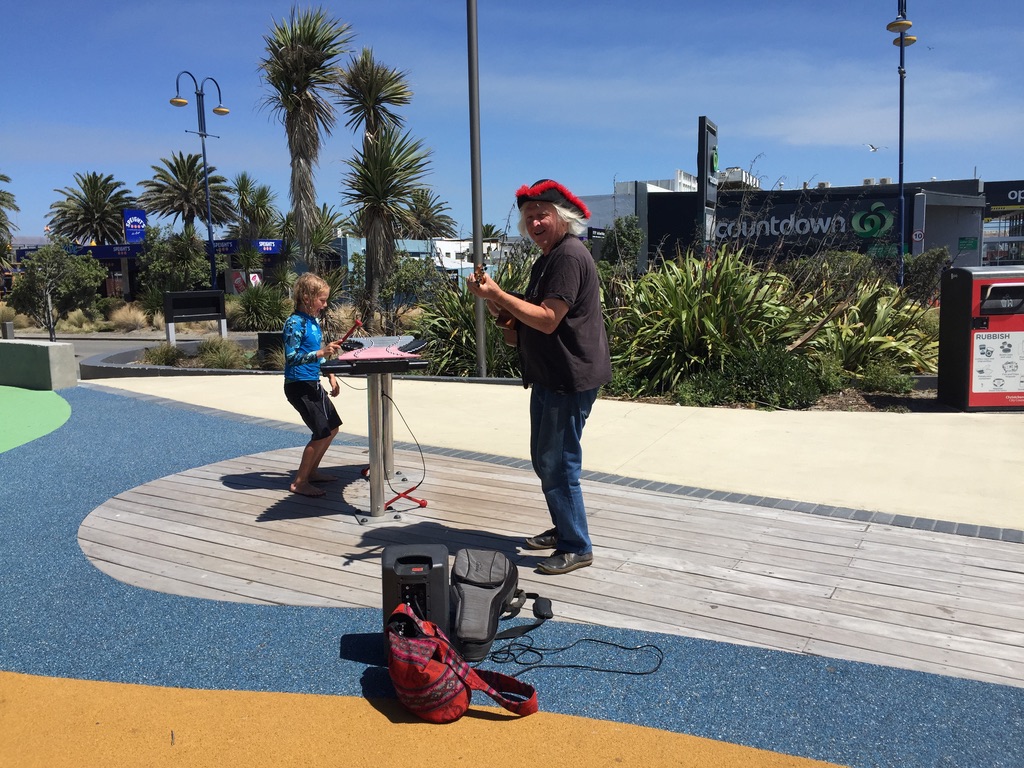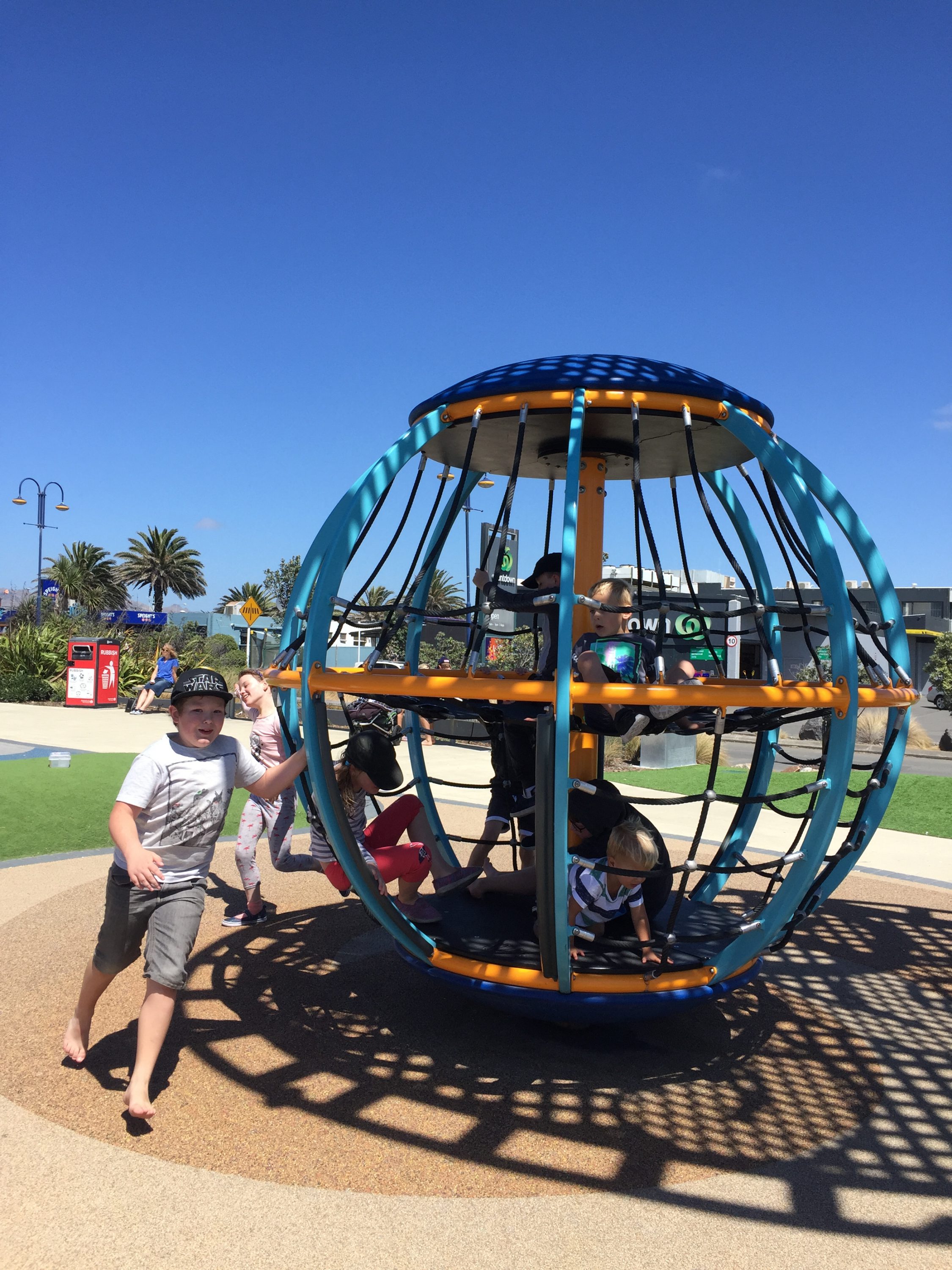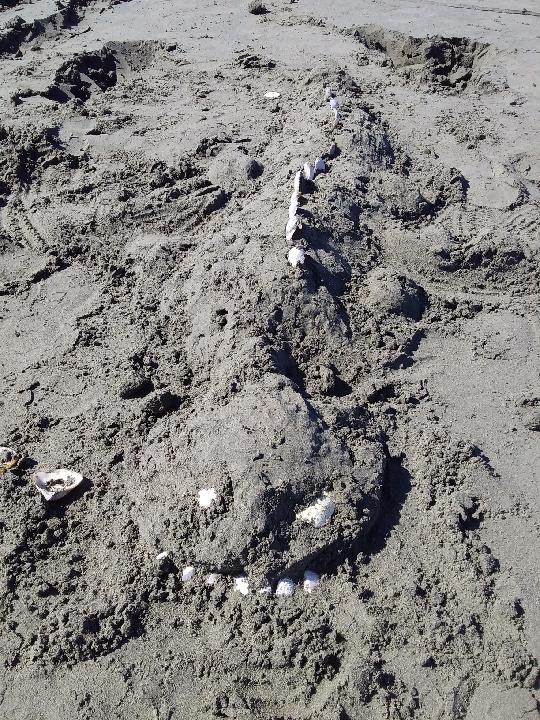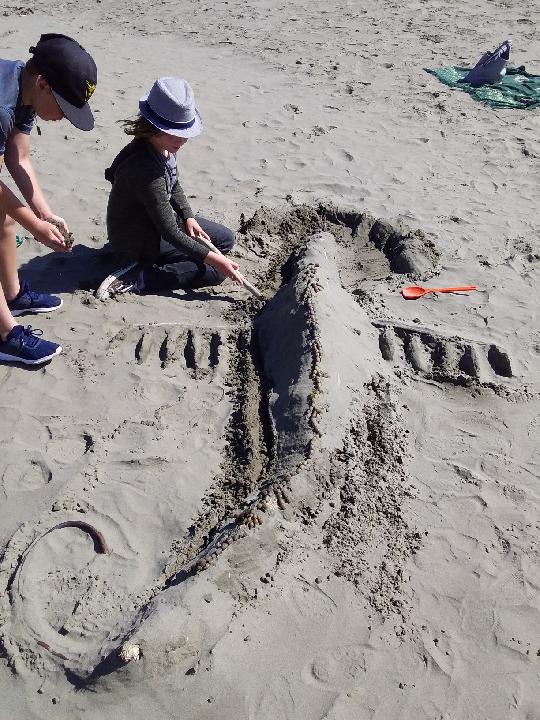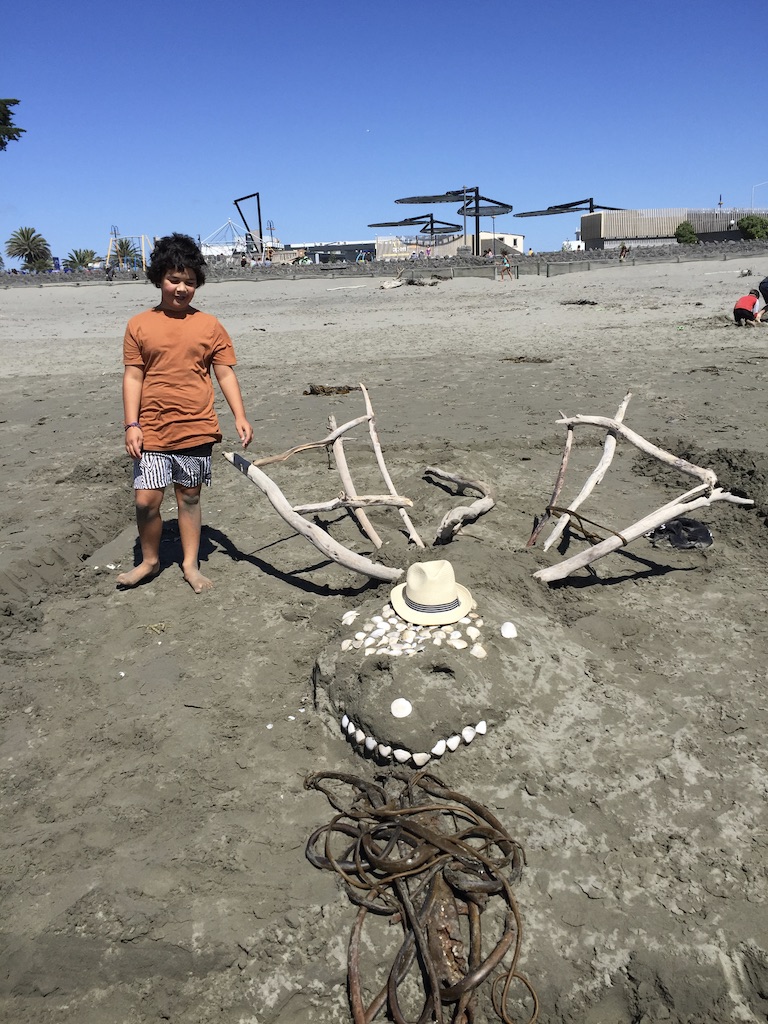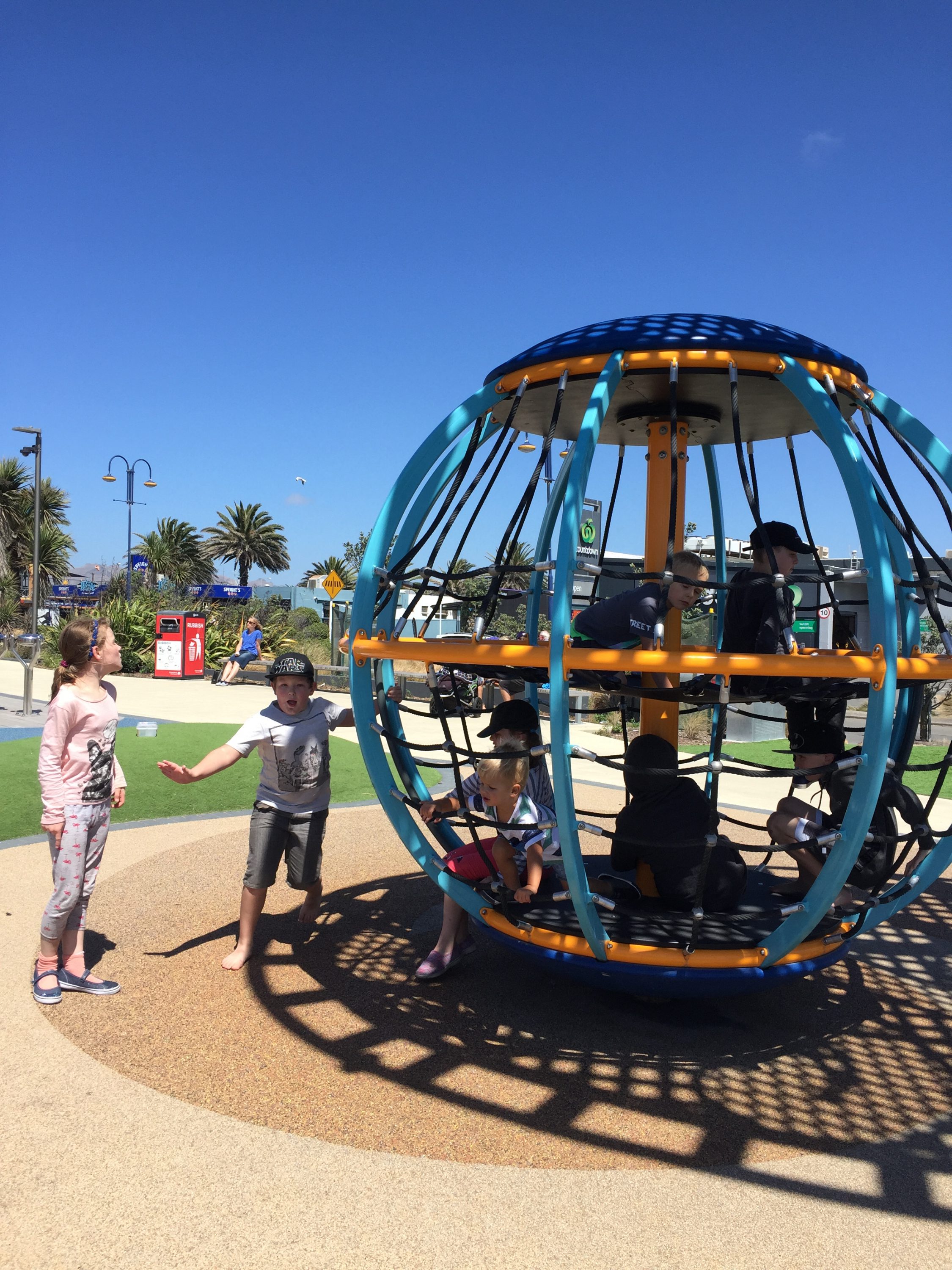 We have a great athletics day coming up.
Athletics day at the Ngā Puna Wai Sports Hub
Augustine Dr, Wigram, Christchurch all day 27th Feb with kids being in group colours more news to come soon when we have it!

Swimming day Wed 14th and again on the 20th
The swimming day on Wed was absolutely fab. The sun shone, the kids tried new things and even my kids who were feeling a bit hesitant about the big pool came away buzzing with newfound confidence and skills. It was a lovely mix of four LA's moving between kids working the library, swimming and playing in the water after lessons and 1-1 interviews. Great to see so many parents there to enjoy the sun, chats and watch our kids. The kids and grown-ups came home afterward smiling and knackered – a perfect day.
If you can help again this Wed please follow this link red. https://goo.gl/forms/AgOd9YKb9dPXTo4H3

Swim day Transport for Monday 25th and Wec 6th March.
Soooo we need to change our swim day for that Wed 27th to the Monday 25th before hand.
Here is the form to help with transport on Monday the 25th Feb and the following Wednesday 6th March. https://goo.gl/forms/jmhUYUofdvcGYhO93

Thursday 28th Feb Community potluck dinner and Community Meeting
We will have a combined homebase and community meeting at 4pm on Thursday the 28th Feb followed by a potluck dinner at 5.15-5.30ish pm. Bring your questions about learning in the community, ideas for what we can do this term and even more importantly next term, once we are in the new building. It's a chance to share ideas, pick brains followed by kai with all our families. Please bring something to share for dinner – labelled to help those with dietary restrictions. The kitchen probably has enough plates for everyone but we will need cutlery for your family. If you can help us tidy up and do dishes about 6.45-7pm that would be great. Looking forward to seeing you all there and having some great korero (chat) with you all.
We will provide ambient supervision for kids who can self manage from our HB's from 3-4 pm while we have our usual staff meeting. (Younger siblings will need other arrangements as ambient supervision won't be enough to support their needs.)
To request this supervision the form is below in blue.
https://goo.gl/forms/CmtbbEIvPOJLZWzu2
1-1's interviews with your tamariki.
As part of the senior school they have had the opportunity to share 1-1 conversations with kids and this year Steven and the Board of Trustees have been able to staff and fund us to do the same each fortnight. So once a fortnight in a structured time, (instead of our also ongoing on the hoof chats about learning with kids ) we will sit down with every child in our HB and chat about what they have been working on, and where they want to get to next with their learning. These are all recorded in the LMS for you to look at when you want https://lms.aotawhiti.school.nz/ The office sent out an email recently that was short and formal saying your LMS sign and password is…… This was for you to use on this part of our school website where you can see the iem goals and the 1-1 conversations written up there for you and your child. I loved doing mine on Wednesday as the kids had made so much progress and were so focused and geared up in such a short amount of time. It was also great to take their thoughts on the week to our staff meeting where we design the following weeks skeleton and use that as a tool to design around.

Learning this week
Learning in the hb has kicked off with kids moving between all the LAs this week for workshops on; reflection, translating shapes, rotation, tessellation, science and changing states, writing tools- juicey wow words, building complex sentences, growth mindset, gmail and google docs, google slides, seesaw, planning, learning in the past and in the future. They have also chewed into their inquiries and how to plan their days and SDL time. There has been a steep learning curve of new information and the kids have just run with a really positive outlook. It was very cool to have workshops where other children shared their knowledge and helped peers one to one to get up and running with new emails, and new ict skills. We have seen some amazing senior kids step up to help younger peers in every setting including outside school at the bus exchange. We are so proud of our kid's aroha for each other and for their leadership.
Remember we shared recently with a skeleton of the kids planning from the week of workshops running but the kids seesaw planning in the morning has the important info as to what they plan to use their sdl time for including SDL times they have when they aren't in a workshop etc.
All the LA's have now sent out invites for families to sign into seesaw. You will need to do this again this year so just follow the link in the email sent or below. It takes 2.5 minutes and it plays a huge part in your support of your child's individual pathway as you can ask focussed questions about what they have planned to do each day and then how those plans have gone for them. These conversations help our kids work out next steps for each day.
Please Sign Up for Seesaw Now
Click on this link: https://app.seesaw.me/s/944-295-552
Choose your child from the list
Create your account
Once approved you, you can see content from your child
After you sign up, download the free Seesaw Family app and sign in. You can also access Seesaw from a computer at https://app.seesaw.me.P.s. If you used Seesaw last year or have more than one child using Seesaw, follow the link above, then click the 'Sign in' tab at the top of the screen. You do not need to create a new account.
Phew, as usual that seems that like lots of info. Remember your first port of call is your LA for any conversations and we are always happy to hear from people and help support you and your tamariki in your journey.
Thank you to the people who have already sent in ideas for workshops and who have been in to support for transport and learning in the hb – your kids and their peers appreciate you as much as we do!
See you all very soon, the hb spaces are your spaces too and you are welcome to come and go or stay as long as you can.
Thank you to the parents who have taken the time recently to send positive messages to LA's about the kid's experiences, and the learning. Your positive reflections really refuel LA's!
Ka kite ano,
Melva Gil – Community Leader
7-13 News
Cave Stream – 2018
Last year Noah, Tessa, Lulu, Mac, Monty, Steven, Evan, Jake, Isaiah, Wiremu, Jasper and LAs Greg, Kate, Clint and Miriam went to Cave Stream. The conditions in the cave today were challenging as the water was quite high and fast flowing, so teamwork was necessary for everyone to get over the 3 main waterfall steps! We lost two items of foot-wear in the waterflow, and we all took advantage of Clint's knee as a step at some point. Thanks to all for a great day!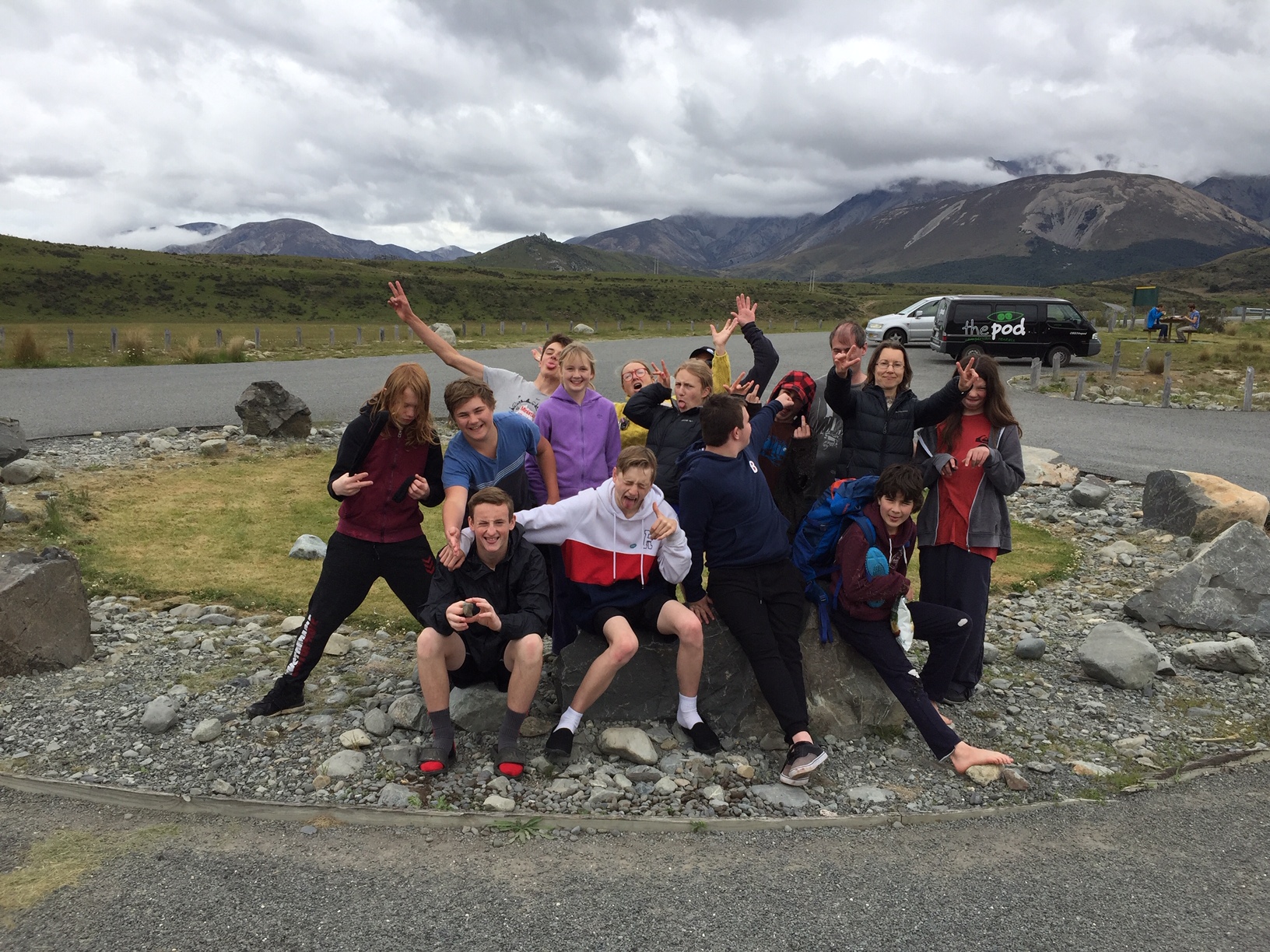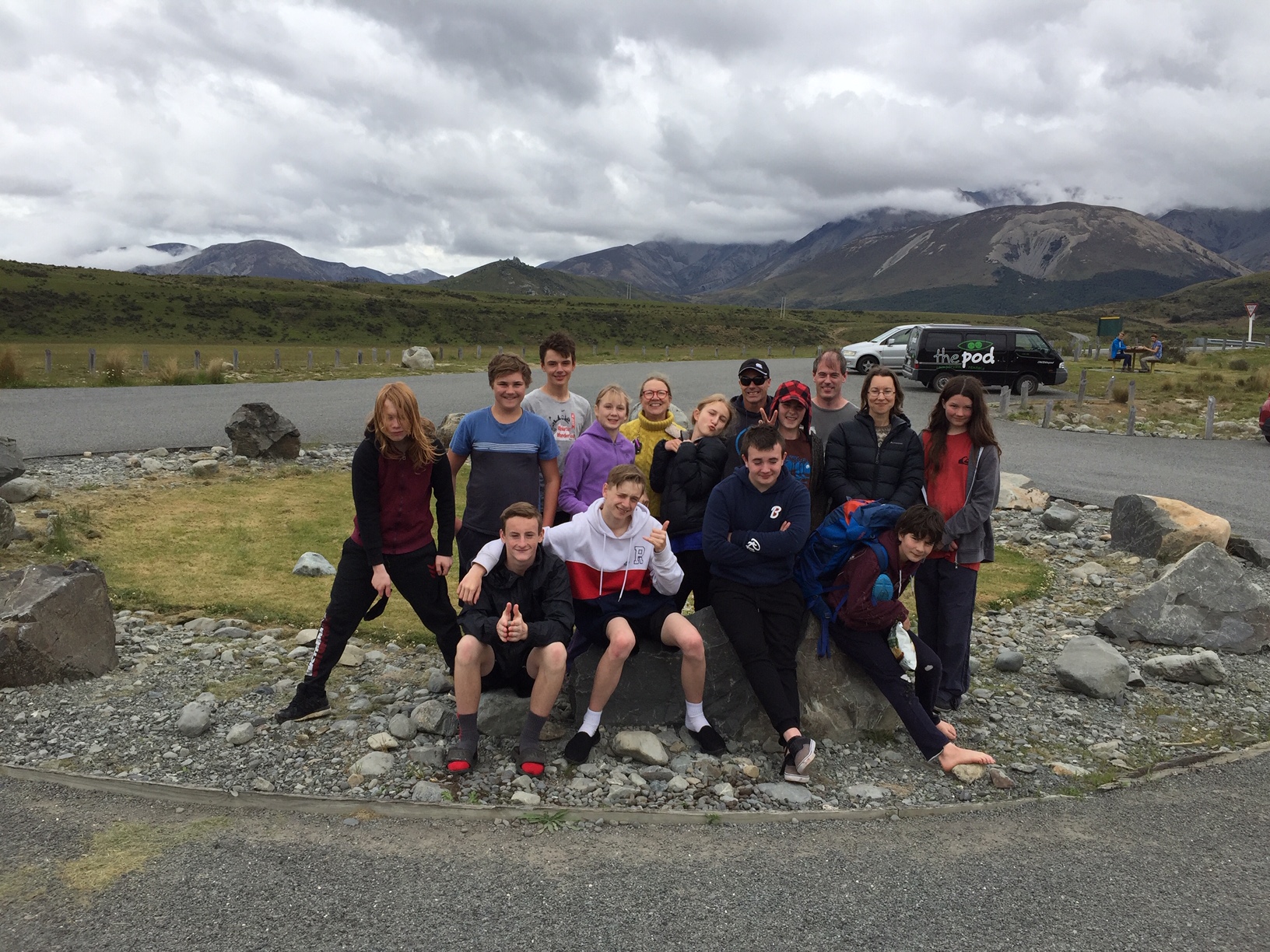 Miriam Denney – Counsellor
Downtown Digital – the work has begun.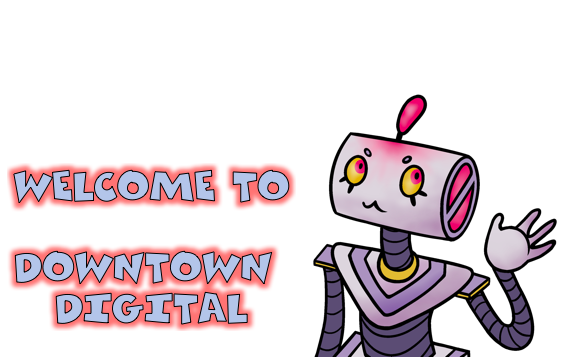 This week our Downtown Digital students have begun producing creative digital products. We have been feeding our work onto our Facebook and Instagram pages (well worth following).
Downtown Digital is run as a professional studio, staffed by students and a Learning Advisor. Our goal this year is to produce digital content for real-world clients. If you have a business in need of marketing materials or games for your website, please get in touch.
Please like our page: https://www.facebook.com/ATDowntownDigital/and follow us on Instagram: https://www.instagram.com/downtown.digital/
Here is a sample of the work we have produced this week: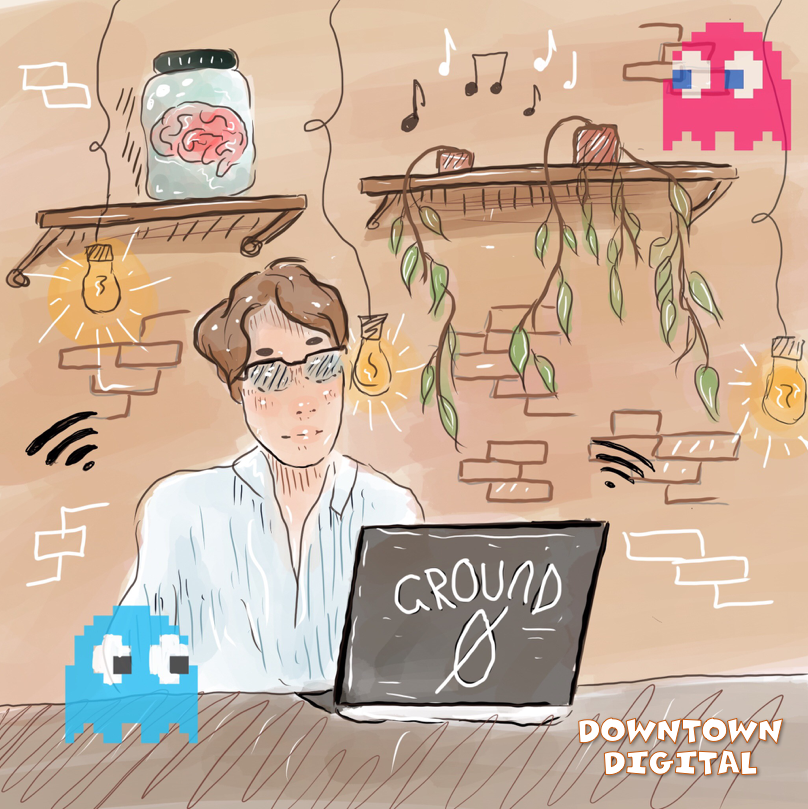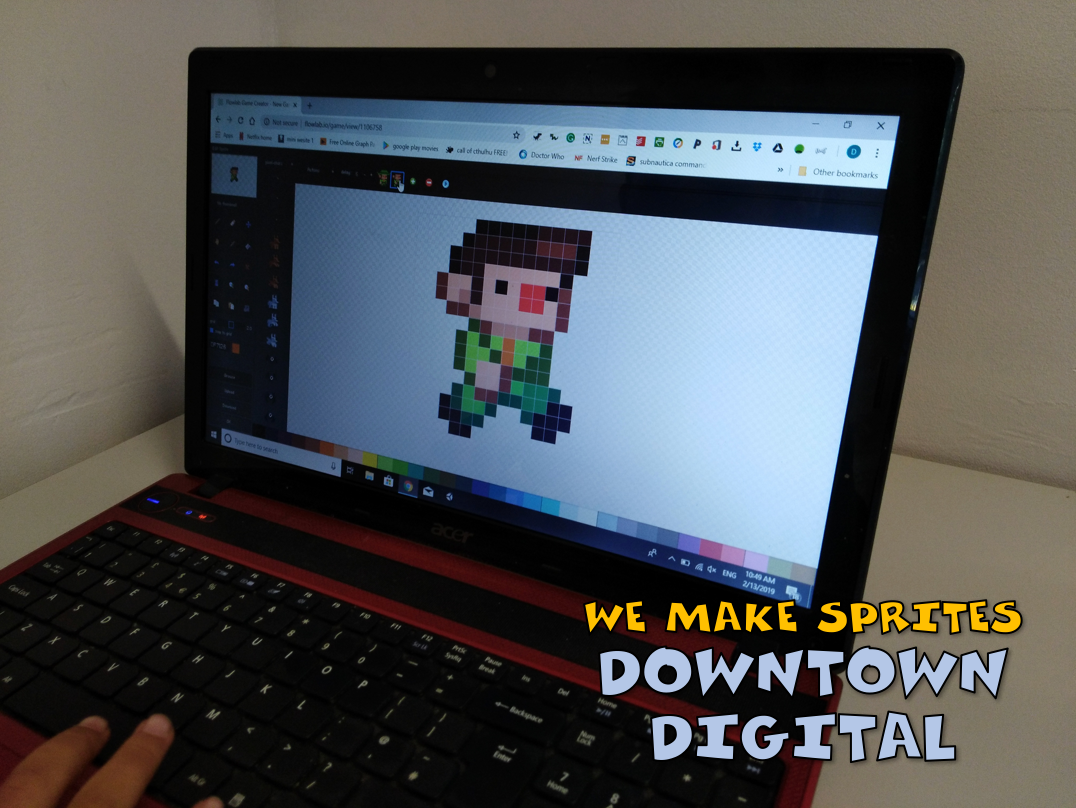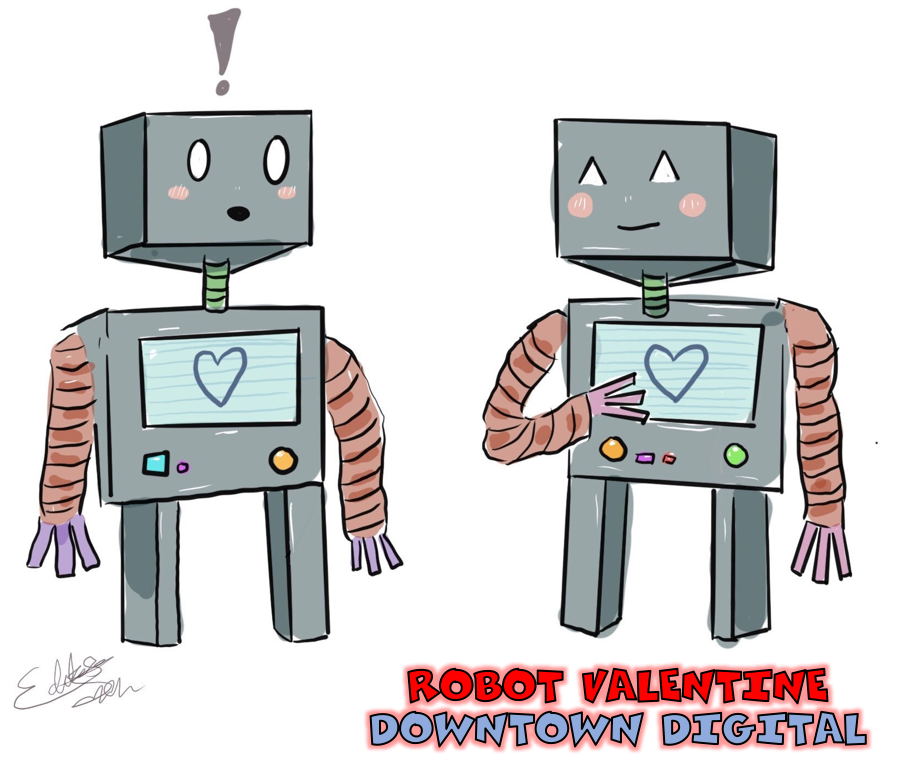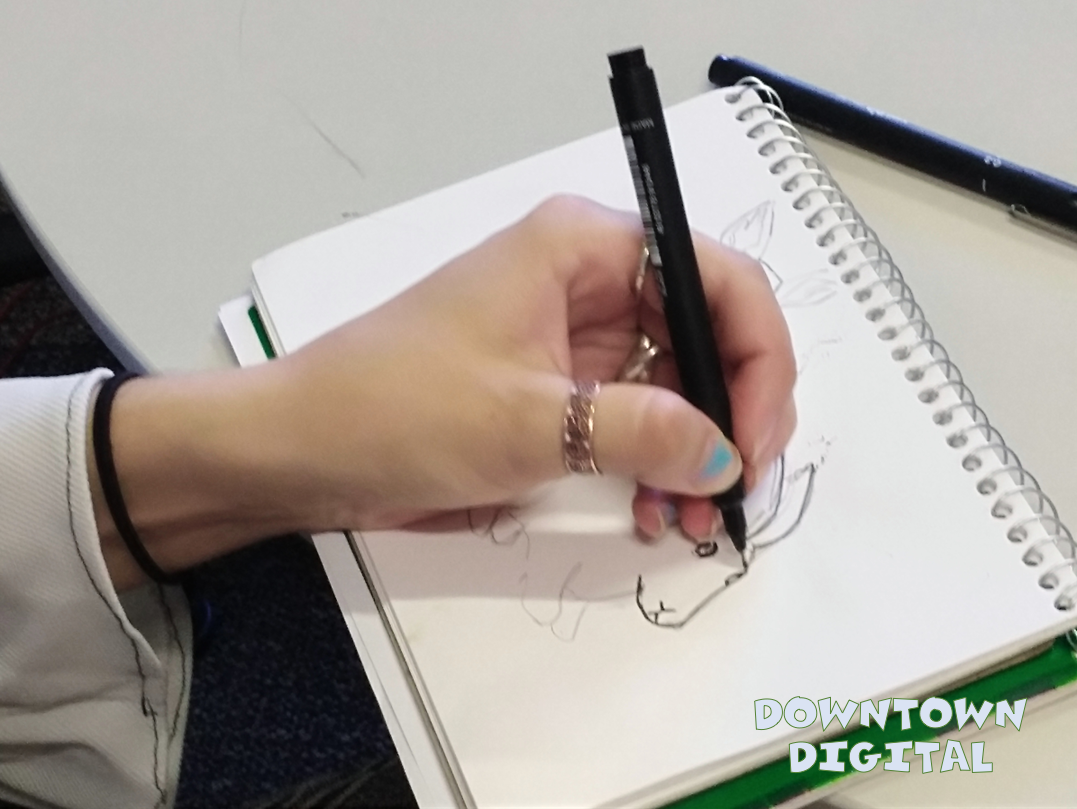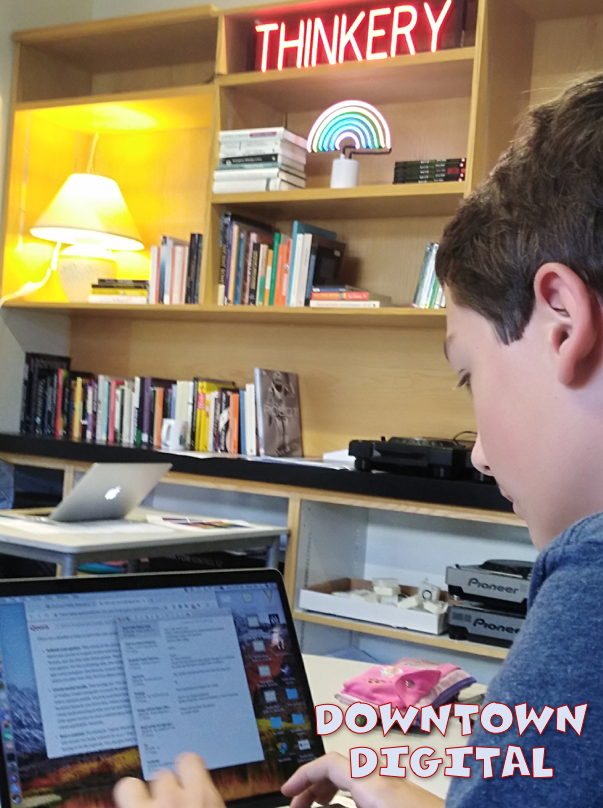 Brent Silby – Learning Advisor
Breakfast Club – Wednesdays 8.15am-9am
Weekly Wednesday Breakfast Club resumes this Wednesday February 20th. Students and staff can come by the P13 kitchen starting at 8:15am for a bite to eat (pancakes, cereal and fruit) and to socialise. HBLAs, please mention this to your homebase students on Monday and/or Tuesday, and ask if there are any students who are willing to be there by 8:05 to help make the food and set up the kitchen. Also, Breakfast Club shouldn't just be an opportunity for students to grab some food and run – it's a great venue for students to build friendships and a sense of community. On that note, if staff have any awesome suggestions for how we can improve Breakfast Club to meet its aims, give Zack a shout.
Zack Williams – Learning Advisor
Visual art update
'Throughout history stories have been told about journeys in search of fantastic, magical lands that disappeared soon after being discovered…'
Don't panic!
If you feel a little like you have just discovered the lovely art space at the Unlimited Campus and are scared that this magical atmosphere will vanish when we move next term to the CBD, you have nothing to worry about.
This is because it is not the place that creates an atmosphere like this…it is the people that have created this incredibly wonderful and sometimes complex pile of things unmentionable.
What's happening at the moment in visual art
If anyone has left a visual diary, manila folder or an art work (finished or unfinished) from last year they need to come and collect it ASAP please as I am starting to biff stuff in the skip in preparation of our pending move to the CBD.Could you start collecting clean – glass jars, milk bottle caps, old sheets, plastic takeaway containers with lids. These are to come to school next term.
It is not surprising that junior classes are rather big for the start of the year for several reasons; roll increases, arts awesome and our part time art LA Ross Marwich has left us to teacher art at Oxford School. This is because its much closer to home for Ross and his baby race horses. His latest yearling (named 'Money Penny') sold for the top price at the NZ yearling sales last month
Photography – Due to Ross's departure we will be offering photography through the Te Kura (correspondence school – Ao Tawhiti contact is Natalie.Woods@aotawhiti.school.nz). This is at NCEA level 3 only for the time being.
Reminder that in term one in 1.2 block the level one NCEA course branches out to offer students a self-directed option in the purple time slot (does not include NCEA credits).
Reminder to senior students that the art space and you developing great work habits starts now – school doesn't finish until 3.15pm. You are very welcome to come in and work on your projects in this time slot and in lunch breaks.
If anyone wants to contact the Visual arts try –holly.ramsay@aotawhiti.school.nz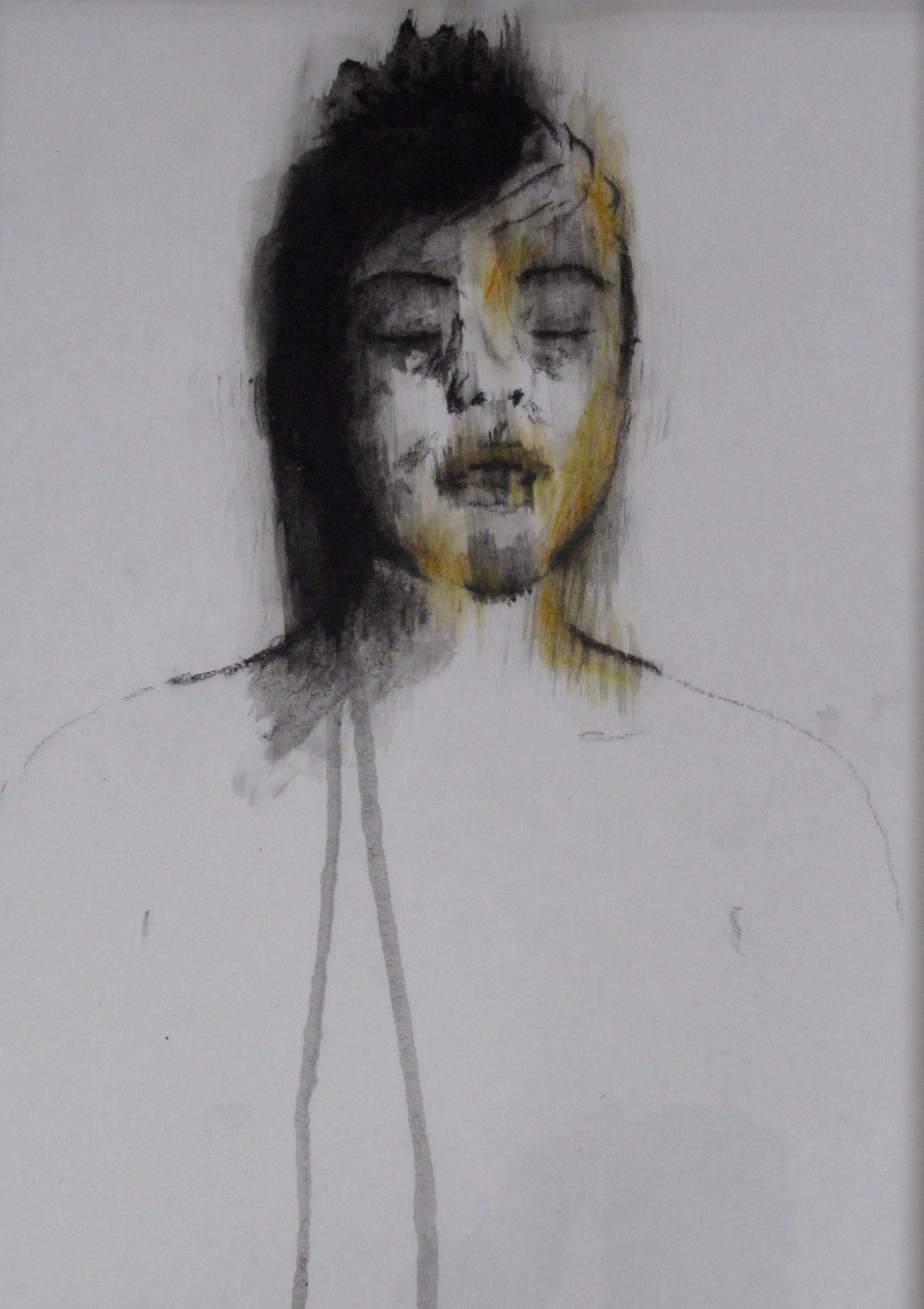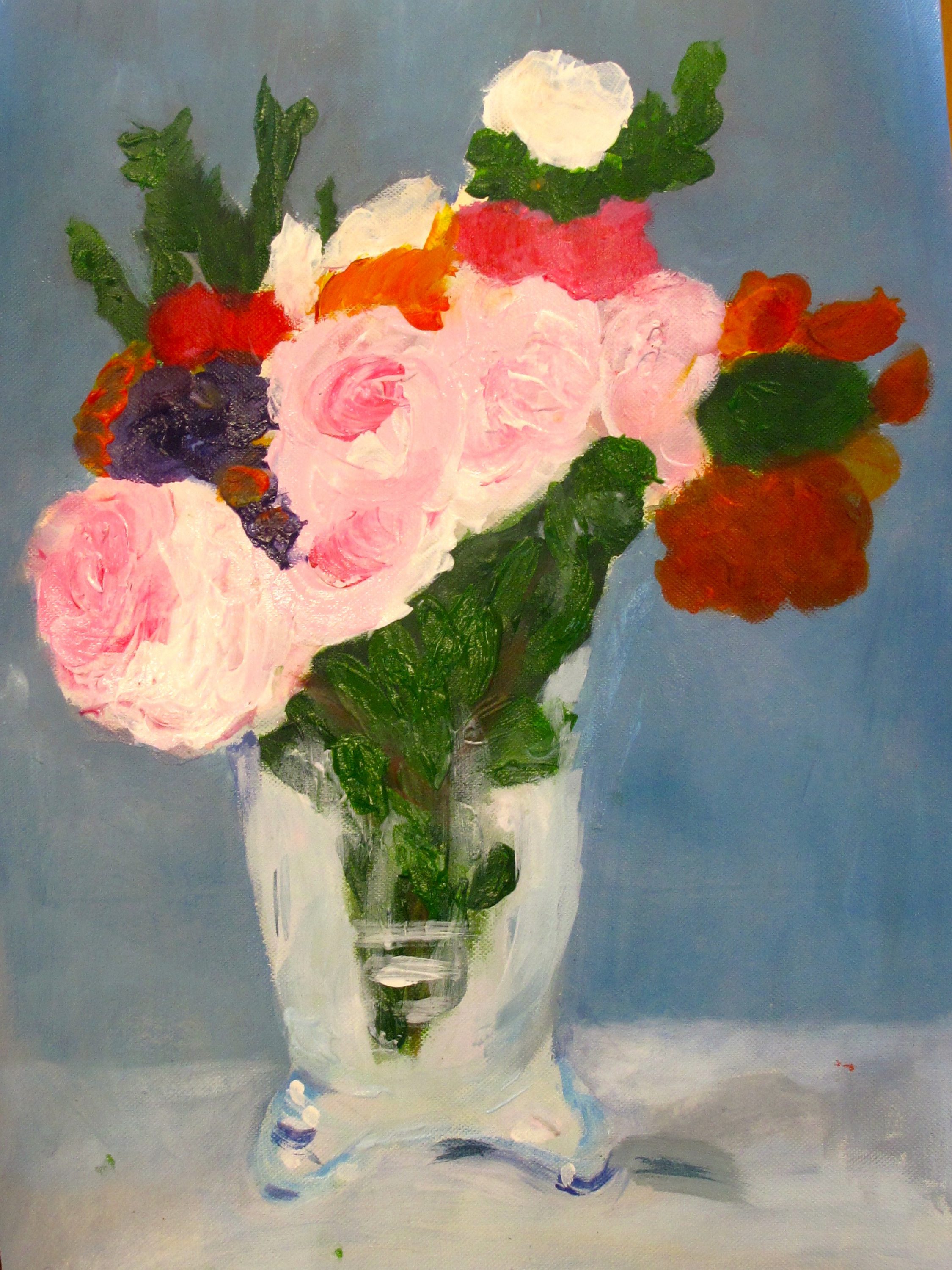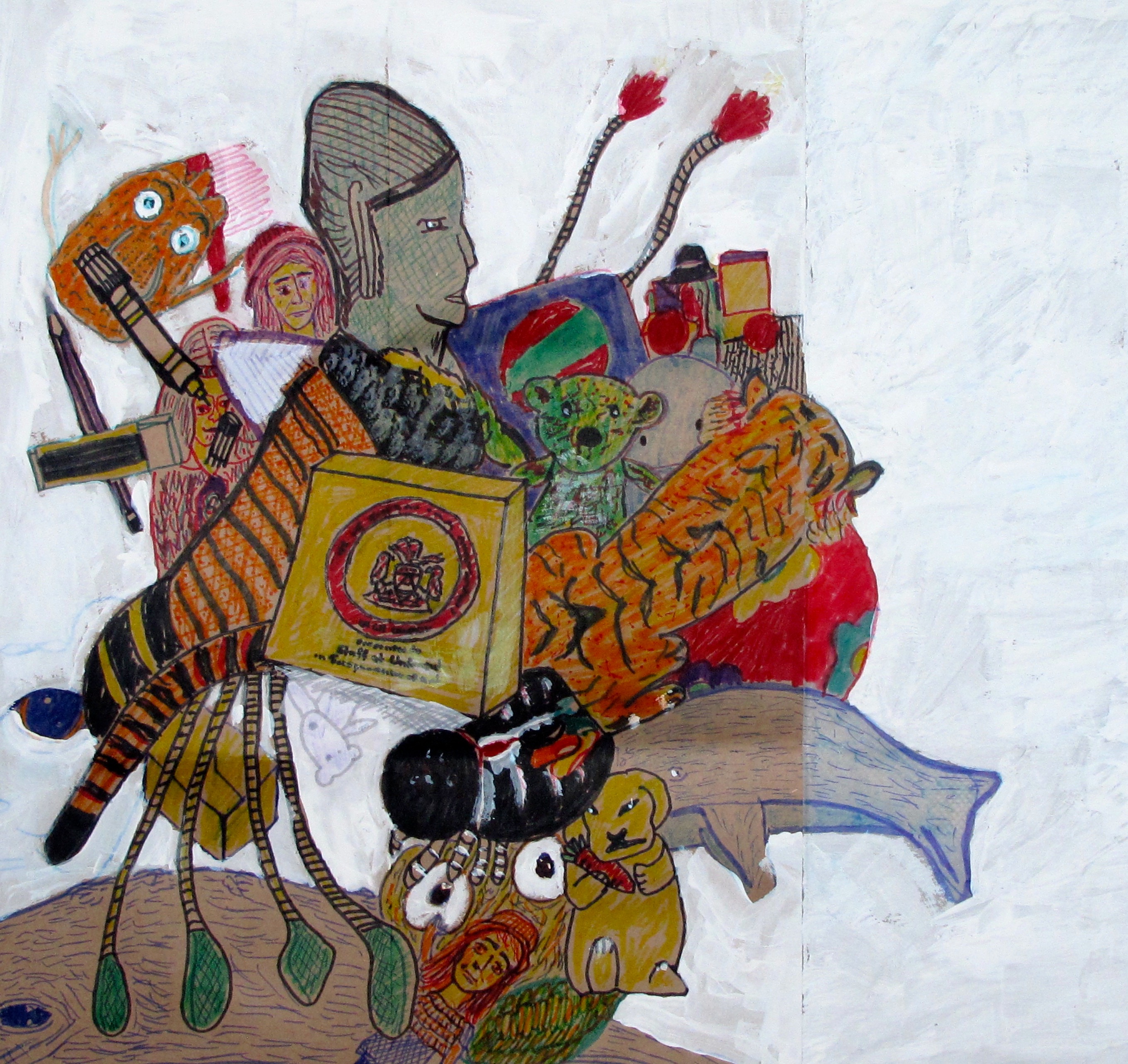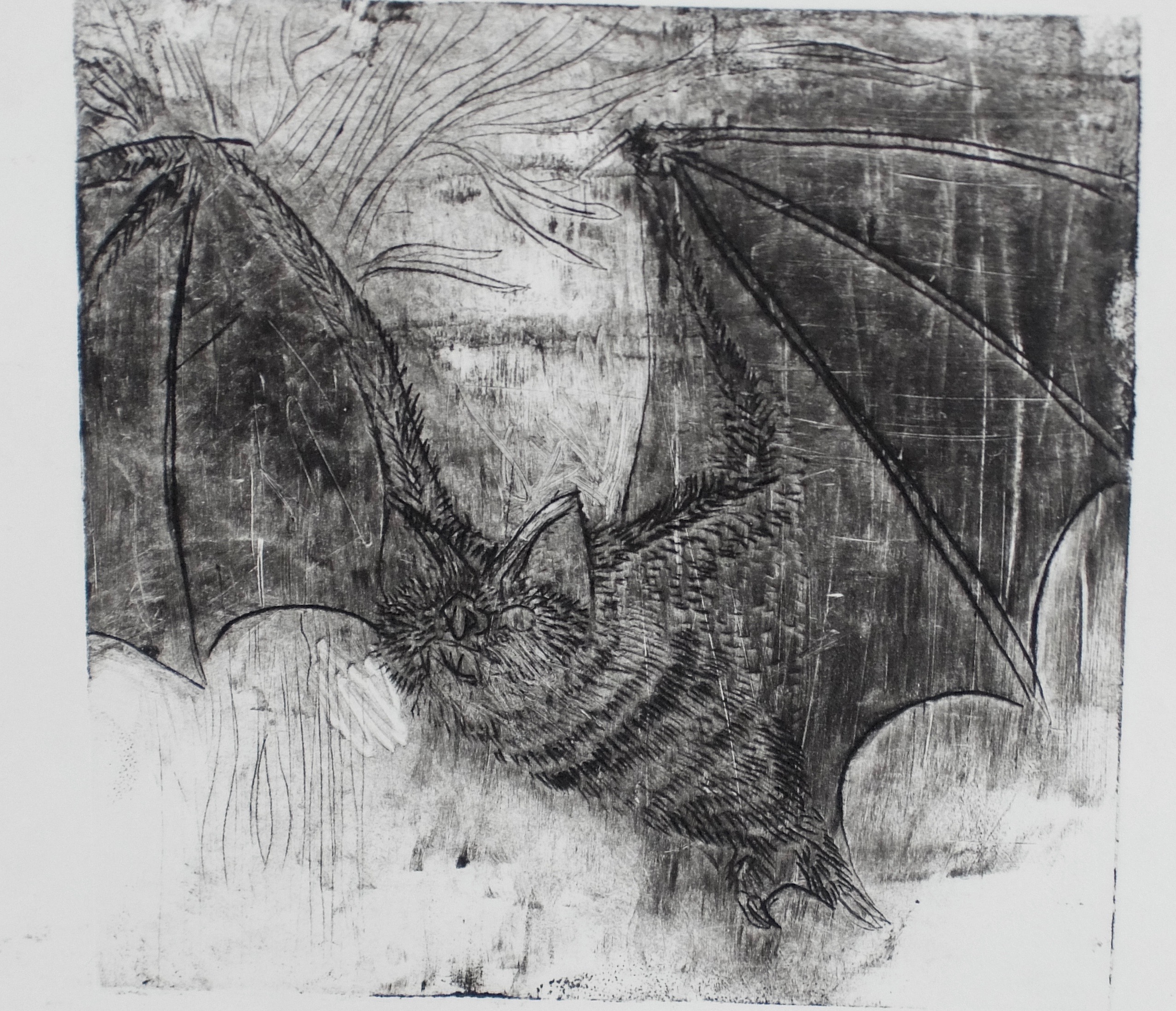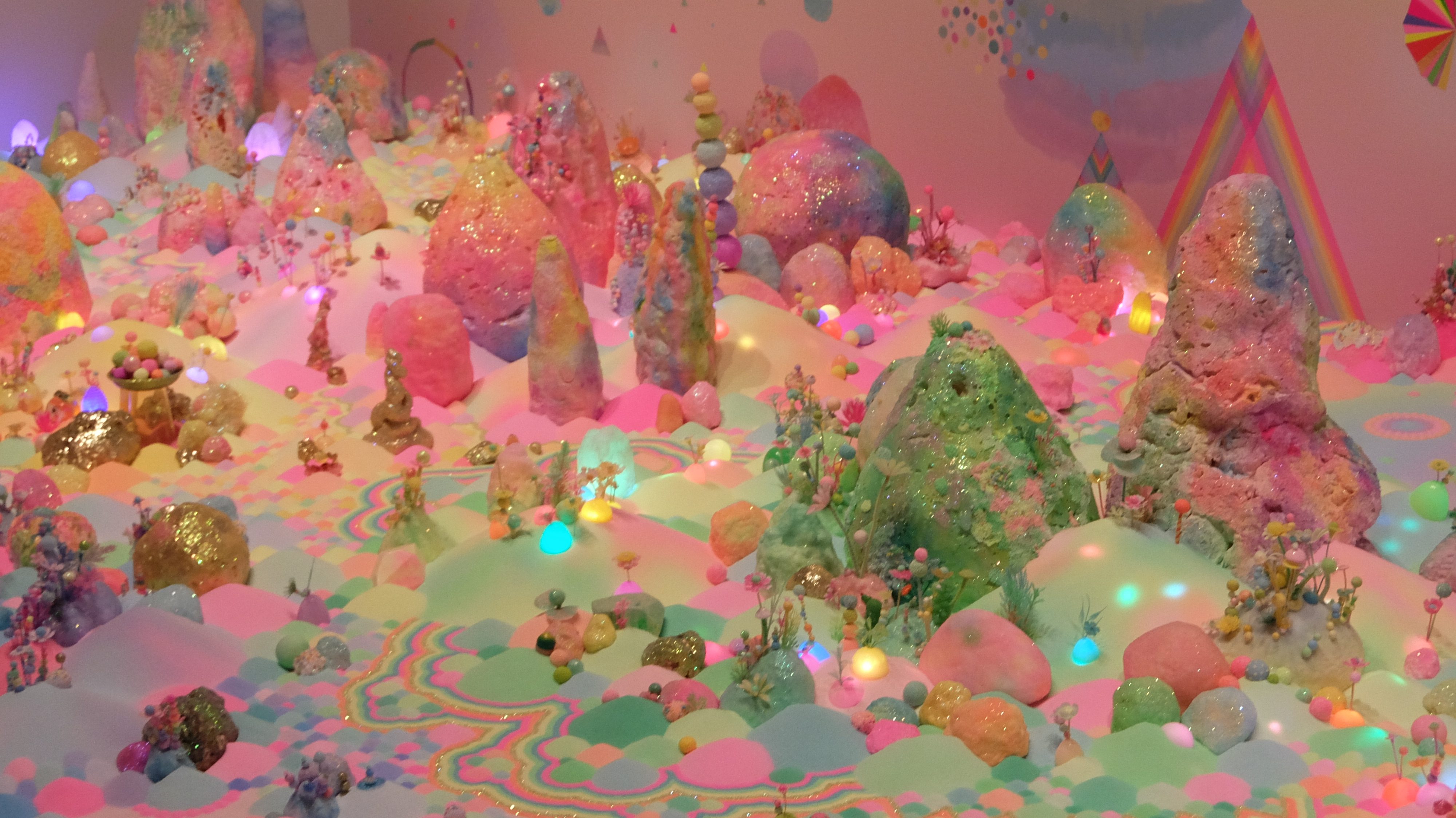 Holly Ramsay – Learning Advisor
Steve's Community (Ground Zero)
Our focus for our first week has school was about building a sense of community with our students. Braden, Brent, Natalie, Matt and myself, all offered a variety of community building experiences for our students to engage with. It felt like a great success with students highly engaged and a very positive vibe in our space. By the end of the week we had produced some 2 minute videos showcasing our school, a display of fun faces from our community, an artwork mural of students handprints and interesting facts, some songs practiced for us to learn and sing in community meetings and some digital logos and icons to represent our community. Over the next few newsletters we will share them with you here. The first one I have attached is a video that our students created – enjoy!
Steve Hunt – Community Leader
Kay's Community Newsletter Week 3
Athletics Day
Our Community will be taking part in a full day whole school event on Weds 27th Feb. This is being held at Nga Puna Wai in Halswell. Details of where to meet and what times should be coming out soon. If you want to have look at the venue you can follow this link, Nga Puna Wai. Parents are really welcome to join us. Every community has a colour assigned to them and students can win a prize for the best dressed. We are YELLOW!!!
Also we are running a sausage sizzle fundraiser on the day to raise money for new games and equipment for our new balcony space in town. If anyone thinks they can help us with this we would love to have you. You can email kay on:
PINs
On Wednesday in L2L time (10.50-12.20) the whole school has PINs (Passions, Interests and Needs) on the timetable. This will be whole school once we are in town. In the meantime my community has decided to use this time to have student and parent led workshops. This week we had about 10 student led workshops offered. There was a really nice buzz around the place and student engagement was really high. We would love to expand this to parents and have some parent led workshops being offered. We can be fairly flexible if you want to offer a one off, several sessions, small group, large group, multi level. If you would like to offer something or just want to start talking about the possibility please email:
Community Fun
We have had a number of fun community and 7-10 events over the past couple of weeks. Last week we tried to spell out some words using only ourselves. We asked Ian to take photos from the top of the Wheki building. See if you can work out what we wrote in this photo!
Also last week we had a nice afternoon at Jellie Park. Nearly 100 students went on the outdoor hydroslides and another 30 went for a swim. It was nice to get together as a whole group of 7-10's as we will all be sharing a floor in the new building soon. Thank you to all the parents who supported this and made it happen.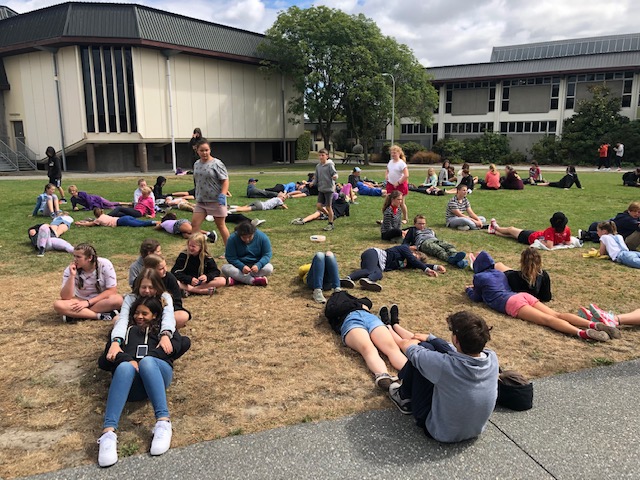 Kay Hayes – Community Leader
Mates and Dates
I am pleased to announce that we will be running the 'Mates and Dates' programme for all year 9 – 13 students over the next couple of terms. The 'Mates and Dates' programme has been developed by ACC to promote safe, healthy and respectful relationships among students, within the Health and PE area of the NZ Curriculum. 'Mates and Dates' focuses on the social and emotional aspects of having relationships. It teaches young people how to have relationships based on respect, negotiation and consent. It will be relevant to all students, because the skills taught can be used in all relationships from friendships, to whanau to dating. 'Mates and Dates' is designed to not only increase knowledge and awareness of dating violence, but to change attitudes and behaviours, so that students can keep themselves and others safe.
'Mates and Dates' is facilitated by trainers from 'Kidpower'* who have been trained and assessed by ACC for this programme; there will be a male and a female trainer in each class, and an LA will be present to support.
Year 11-13 students will attend the programme this Term (well before NCEA exam pressures), starting on Thursday 7th March during Community time, from 11.15am to 12.15pm over 5 weeks. Year 9-10 students will attend during Term 2 or 3 once we have settled into the new building. The programme is run in Year groups, yes year groups! Although this is not our usual way, it is important that age appropriate material can be introduced and discussed, and new concepts/issues added each year level.
I am very keen for students to do this programme to help them learn additional safety skills, but also to develop our culture of care in school. 'Mates & Dates' has been well researched, so we know it's safe and has positive impacts for young people'.**
If you would like more information about this programme, please contact Miriam, or discuss with your HBLA. If you are uncomfortable with your student attending the programme, or a specific topic, please complete the 'opt-out' form below.
Miriam Denney – Counsellor
Other Notices