In this newsletter
Book an IEM … they're only a couple of weeks away! Check out the awesome happenings at Ao Tawhiti over the last couple of weeks and get yourself prepared for the upcoming celebration of learning in Week 9!
Upcoming Events
Term 2, Week 8: Starting Monday 18 June 2018
Tuesday 19 June, 5.30pm-8.30pm: BoT meeting, P12 Unlimited Campus
Wednesday 20 June, 8.15am-9.00am: Breakfast Club, P13, Unlimited Campus
Term 2, Week 9: Starting Monday 25 June 2018
Monday 25 June – Wednesday 27 June: Astronomy Camp, Tekapo
Wednesday 27 June, 8.15am-9.00am: Breakfast Club, P13, Unlimited Campus
Thursday 28 June, 9am-12pm: Dance NZ Rehearsals, Jack Mann Auditorium, Unlimited Campus
Friday 29 June, 6pm-8pm:Celebration of Learning, Jack Mann Auditorium, Unlimited Campus 
Sunday 1 July: Newsletter published
Messages
Message from Steven
Celebration of Learning – Friday 29 June 6pm-8pm Jack Mann
We're really proud of the learning our students engage with every day.  An essential part of learning is to celebrate your journey and successes with others.  It allows you to reflect and it allows others to be inspired.  In a couple of weeks you have the awesome opportunity to see what our students have achieved so far this year.  Come along celebrate our student's achievements.
Technology at School
Computers and other technology that can connect to the internet is obviously a hugely powerful learning tool and one that we encourage our students to use every day at school.  As with most tools, there are times when we choose to use them in a way that is not appropriate to the place we are using it.  There are times when the learning advisors need to request access to a student's device to ensure that it is not being used in an inappropriate way.
As a quick reminder to all, it's probably worth noting that all new students to the school are asked to sign an agreement that outlines appropriate use of technology and the implication of not doing so. Please support us by having a quick chat with your child about appropriate use of technology at school.
Matariki
Thank you again to all of the parents, students and staff that made Friday evening successful.  I had to head off to another Matariki celebration so missed the end of the evening, but really enjoyed watching Clint and the students working away on the hangi, the students frantically baking cookies at the unlimited campus, the never ending stream of crockpots arriving with soup and the fantastically patient parents who did their best to get me creating things at their workshops.  While this was our last Matariki at the Discovery Campus, I'm really excited about how we can make this event work from our new campus in 2020.
TOD – Cluster Diversity in Learning PLD
On Friday 6 July the school will be closed for instruction while the staff from the central city learning cluster spend the day learning from a number of presenters on the topic of Diversity in Learning.  Several of our students have been invited to be part of the day as Keynote Speakers.
NCEA Conversation
This week the MOE invited all of the secondary schools in Canterbury to start talking about NCEA.  The Government is undertaking a review and is seeking as wide a voice on the subject as possible.
You can quickly and easily have your say by completing this short survey or by visiting the main consultation page to find out about the scope of the review and some of the ideas that have already been put forward.
Students are encouraged to contribute and potentially win prizes by submitting an entry to the Mark Your Mark Competition.
Steven Mustor – Director
Message from Niki
Matariki
What a great evening! It was very humbling to see so many people there. Below is a list of all of the people I wanted to thank on the night, but the arrival of the food seemed more important at the time. If I forget anyone, please know it is not intentional, and everyone who participated and contributed is in my thoughts!
In no particular order:
Thanks to whoever was in charge of the weather for a dry spell!
Many thanks to Matt Parkes, Clint and their HB, Sonny, Otis, Sam and Elroy for digging the hangi pit and watching the fire. I would also like to acknowledge Ronny (Clint's father)here; he was responsible for organising the first few hangi and they would not have happened without him. We honoured his memory with our final hangi at Discovery.
Thanks to everyone who helped set up/ made soup and biscuits/ hung lights/ made and displayed glitter stars/ helped organise performances/ played guitar/ donated food for the hangi and brought kai to share/ donated jars for lanterns and put wire on them/ organised and run a workshop/ Kelly for the Memory Room where we were able to remember those who are no longer with us.
Huge thanks to Barbara for building relations with New World in Wigram and having over $300 worth of ingredients donated, including all of the meat for the hangi.
Thanks to New World Wigram for their incredibly generous donations to our whole school celebration.
I can't forget the wonderful staff from Ao Tawhiti Unlimited Discovery, the LAs, LS and admin staff, families and students who live our special character and help our school be the amazing place it is.
Finally – but definitely not lastly – Emma Woods needs a huge thank you for her calm organisation, dedication, hard work and drive. This evening was also a tribute to the years of time and work Emma has given to our school.
And- thanks to those of you who are already beginning to think about what our Matariki celebration might look like next year when we are on new, city-based premises! Your enthusiasm is contagious!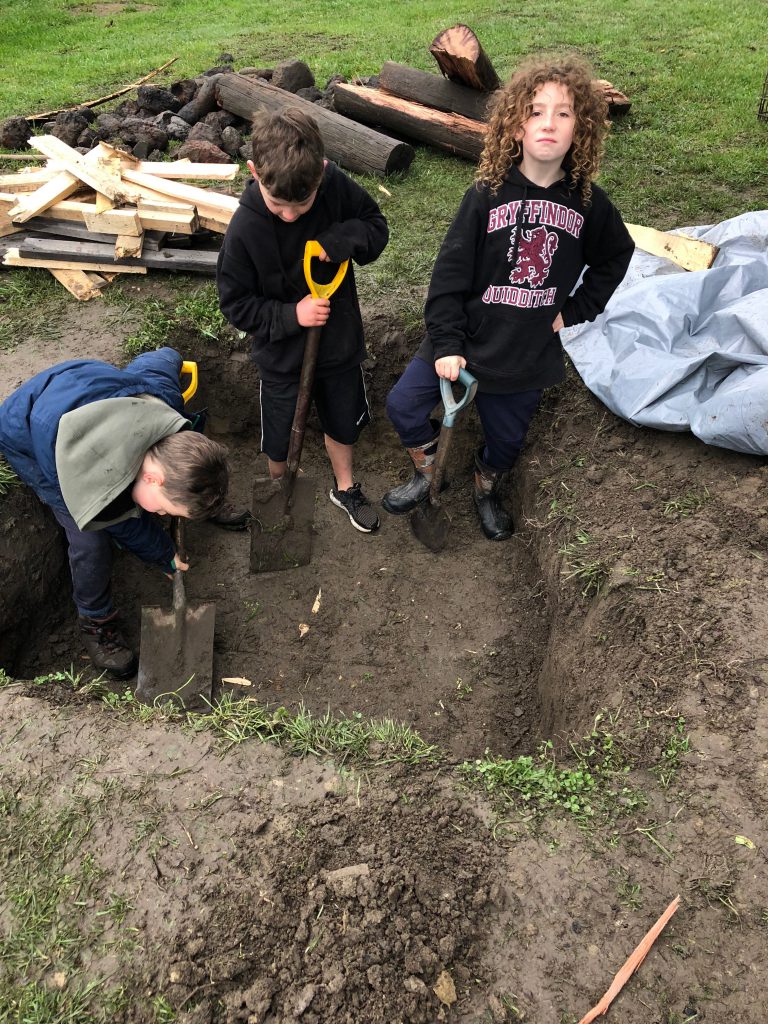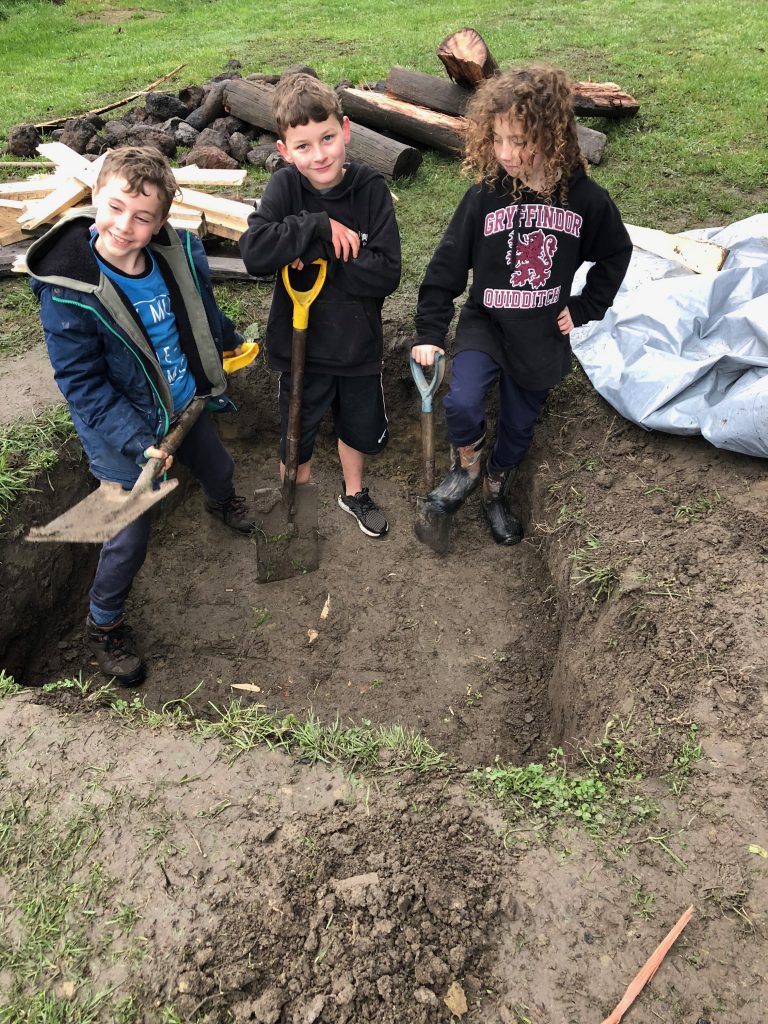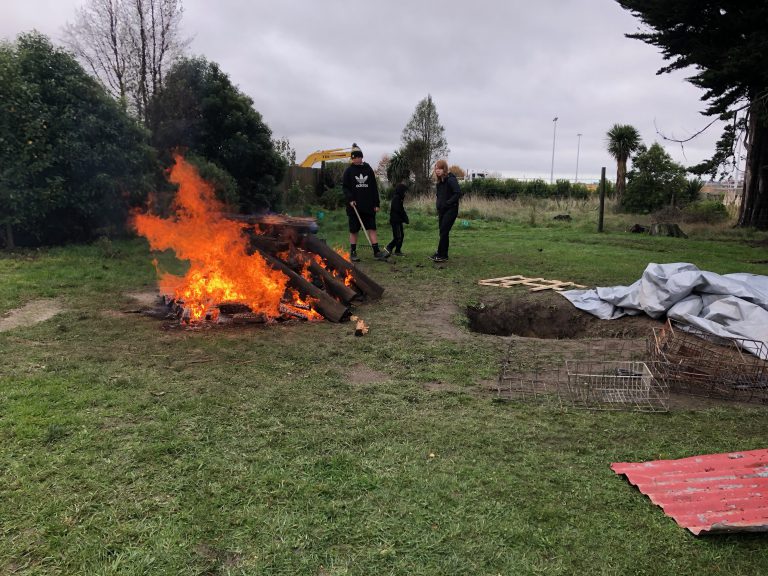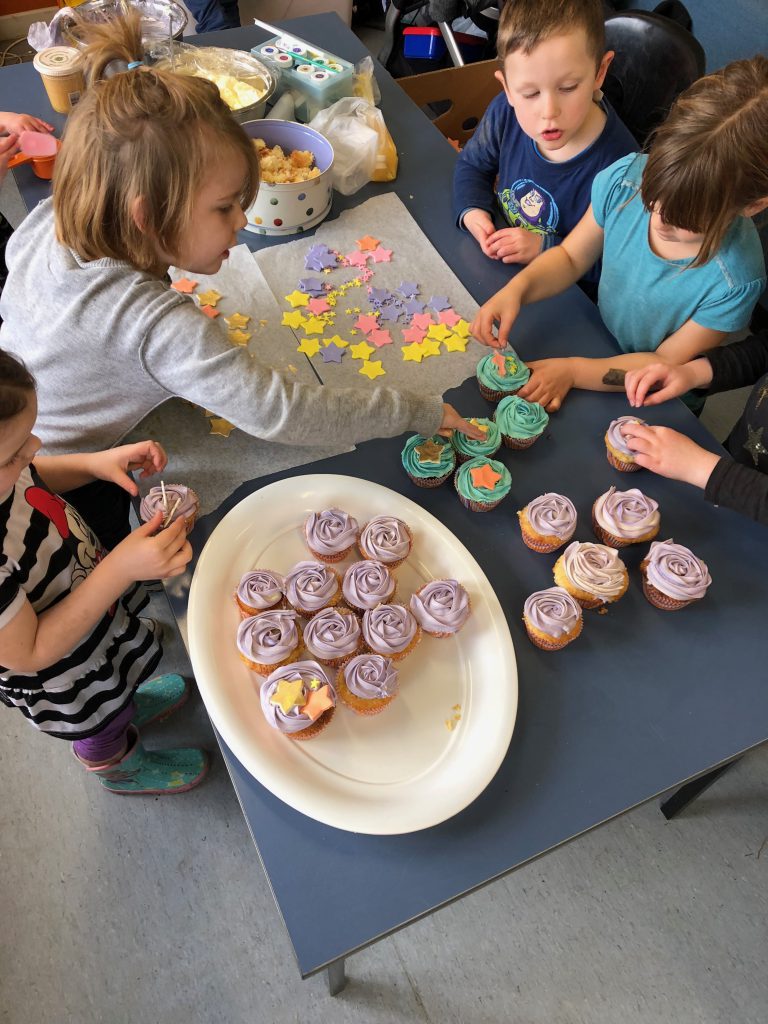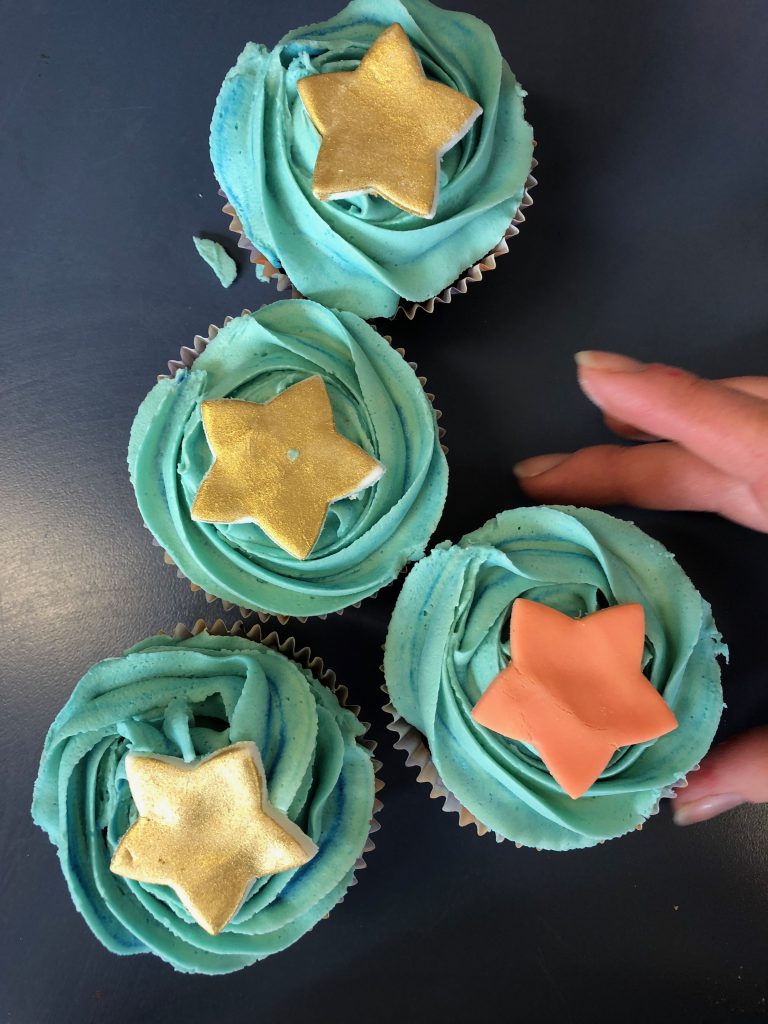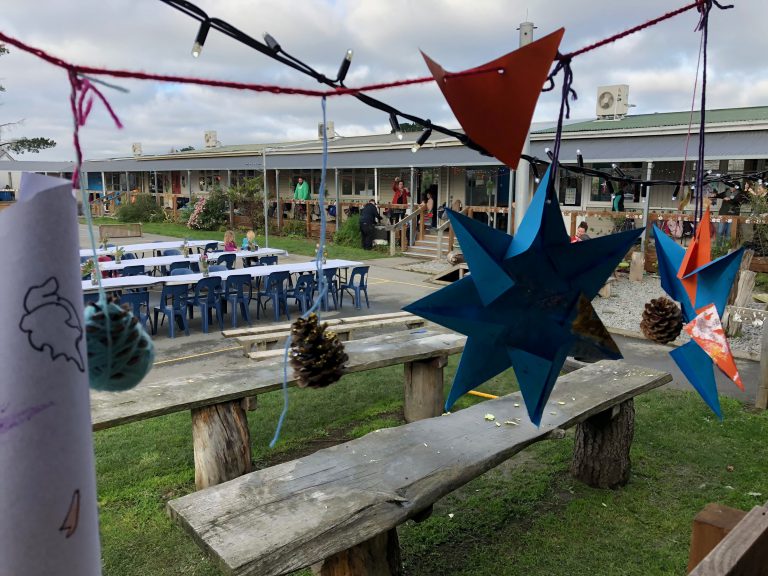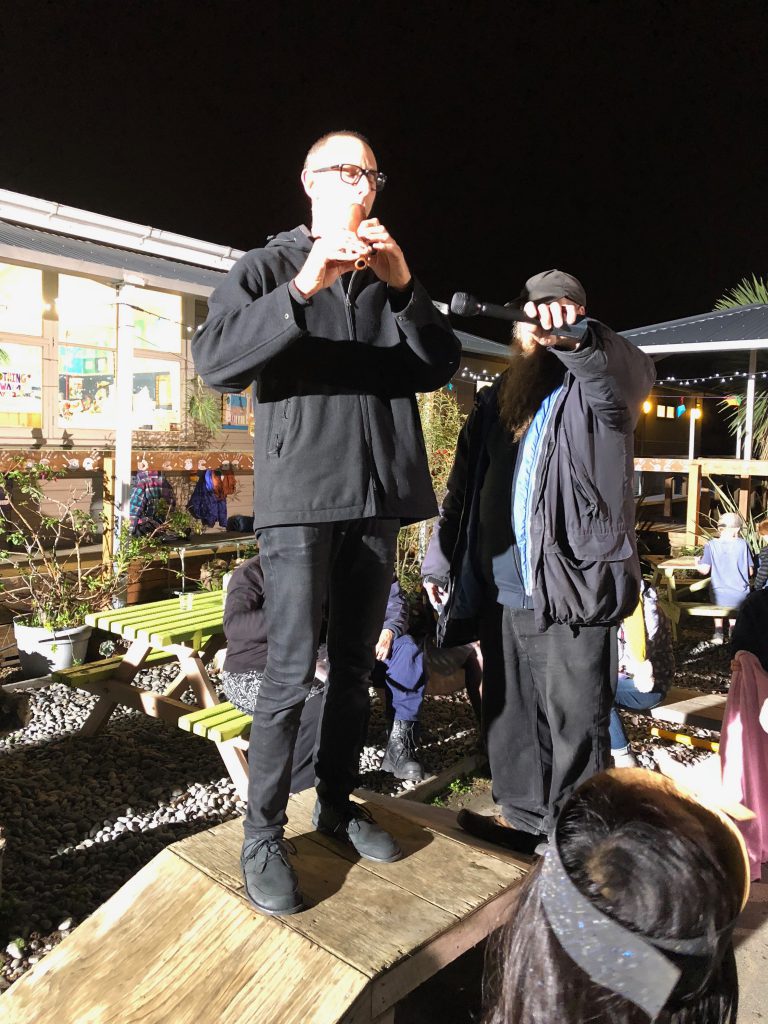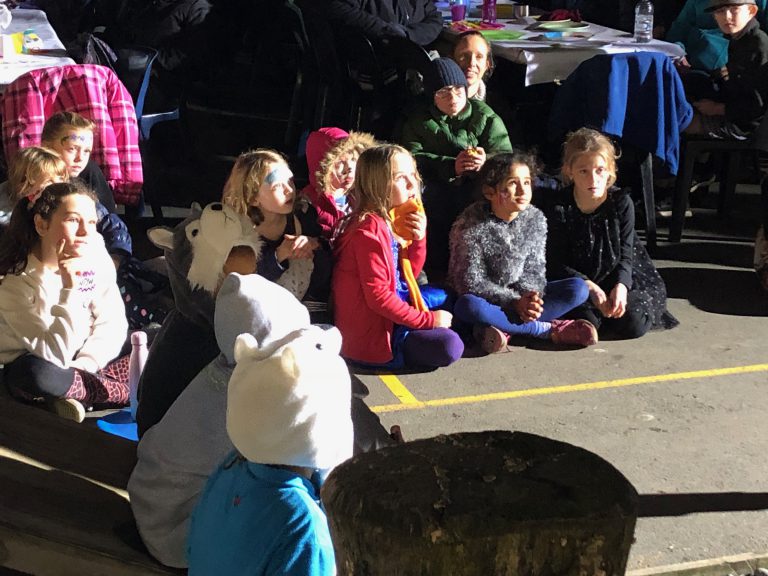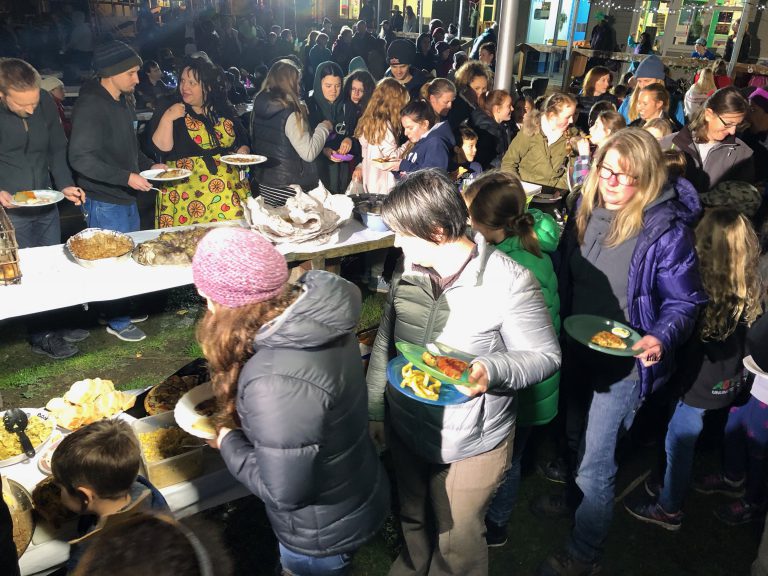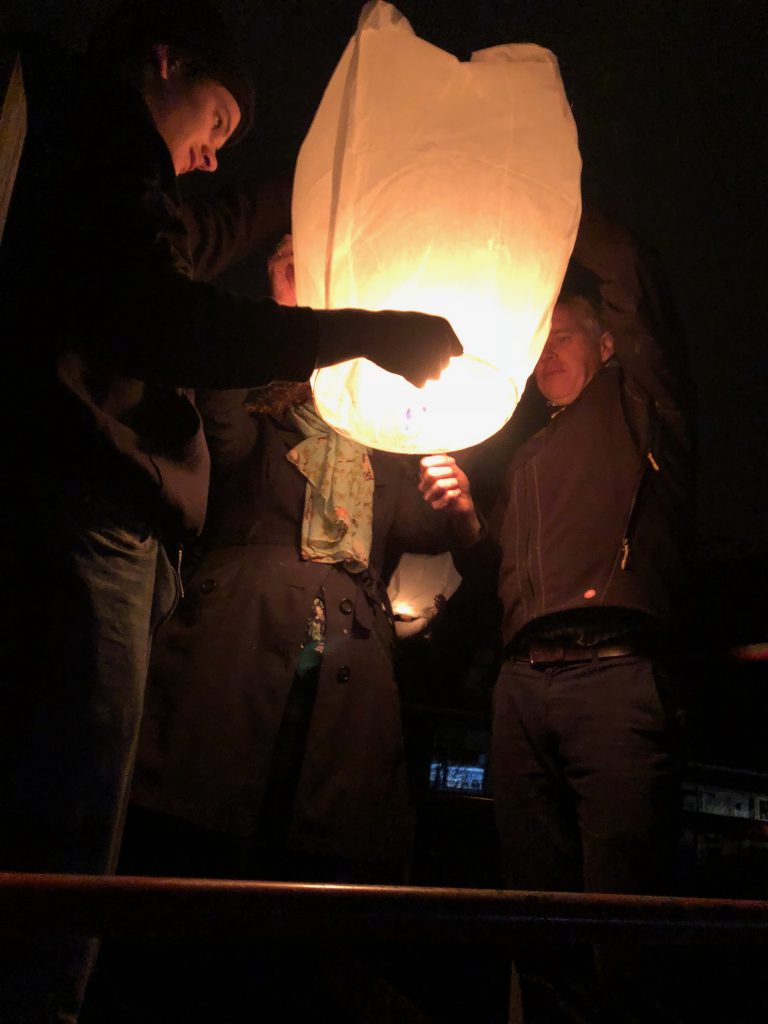 PINs
Many thanks to all involved in another successful PINs. The students all had a great time and I know that, although there may have been disappointment at not being placed in their first choice, there was also surprise that the PINs they did get to do was lots of fun too. It is so tricky to give everyone their first choice. The Port Hills walking PIN was very popular. So much so, that I have asked Libby to run another afternoon for some of the students who did miss out. If that was you, we'll be in touch before the end of term!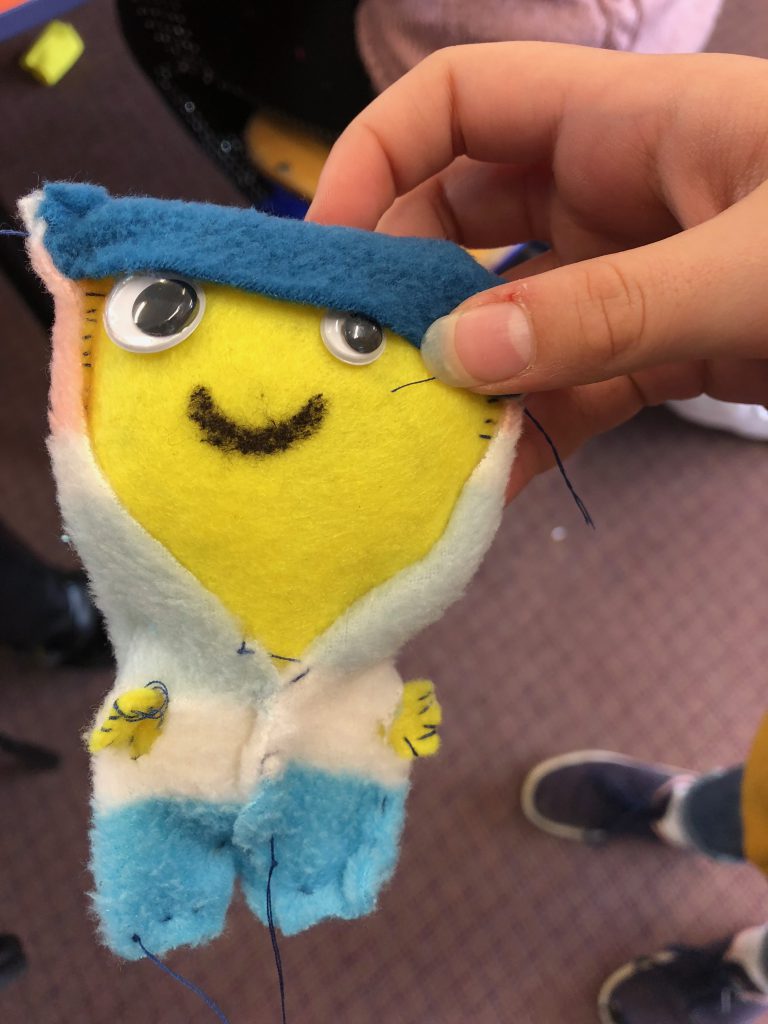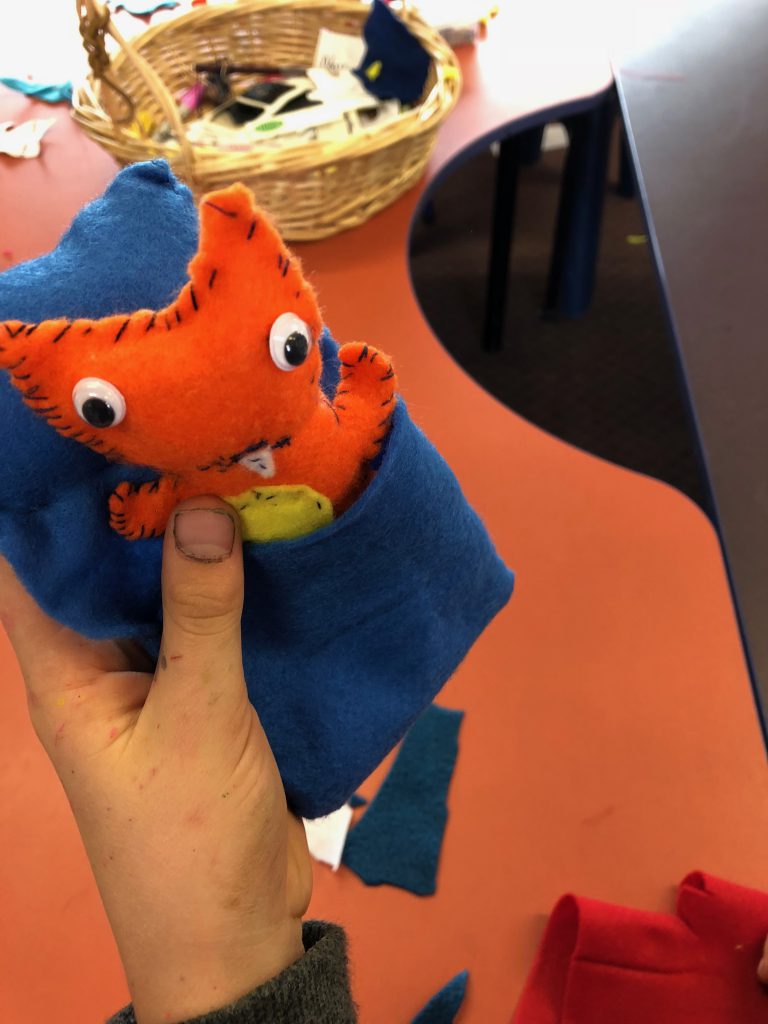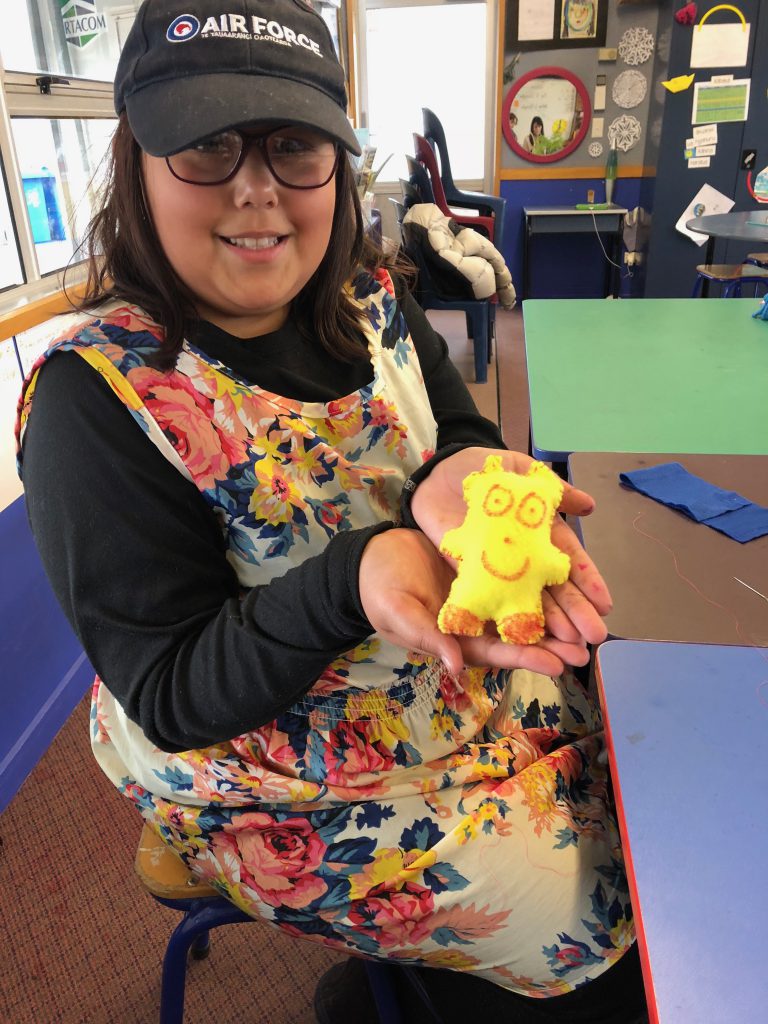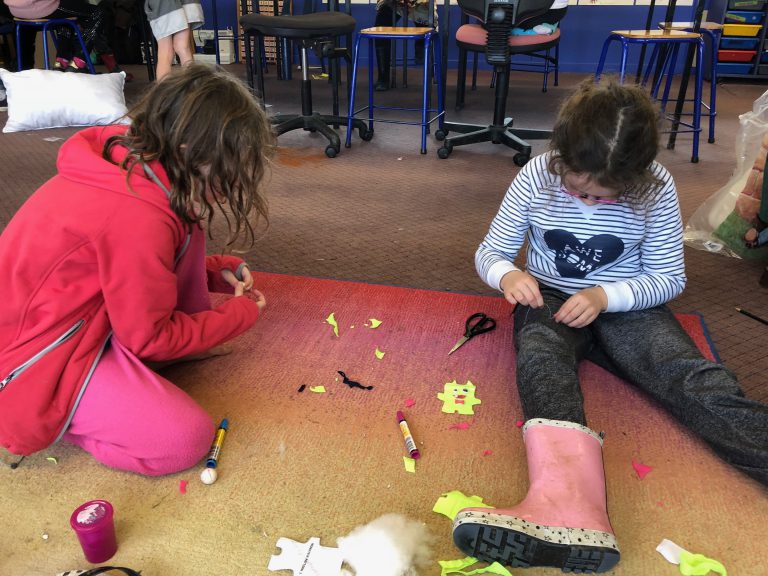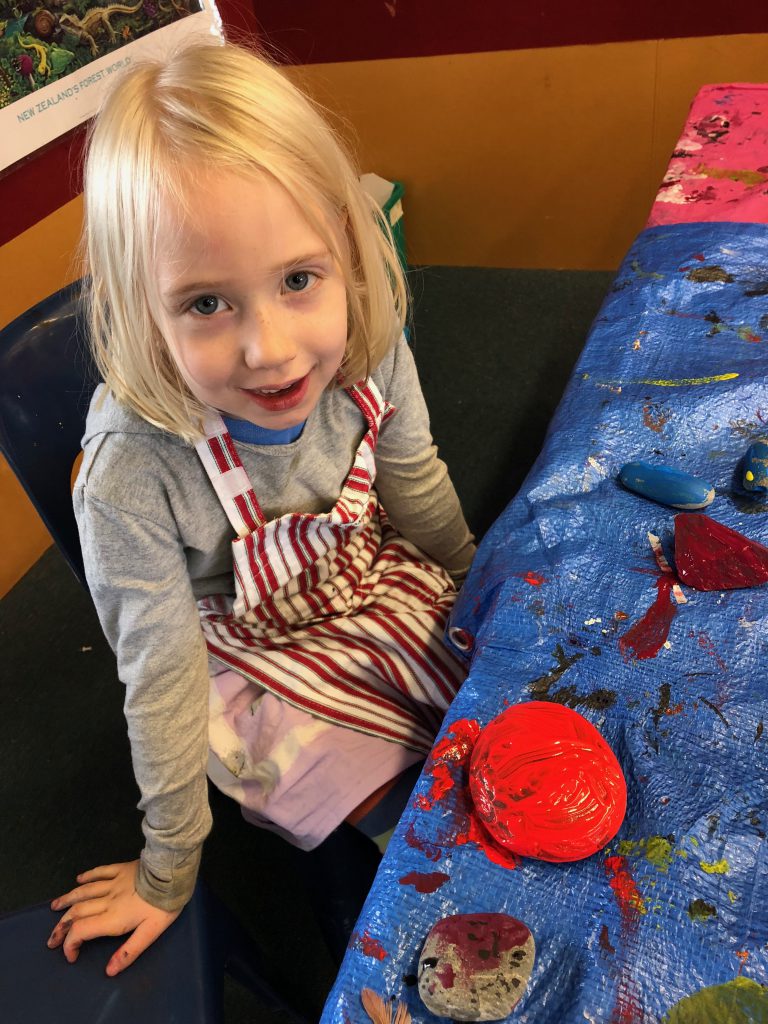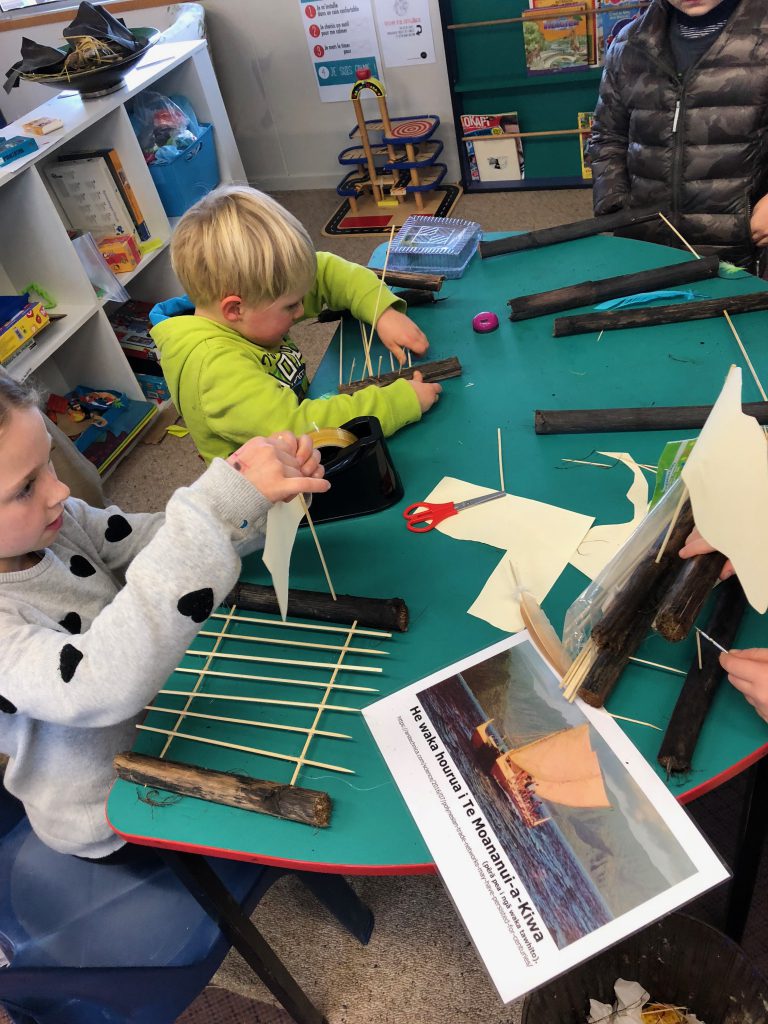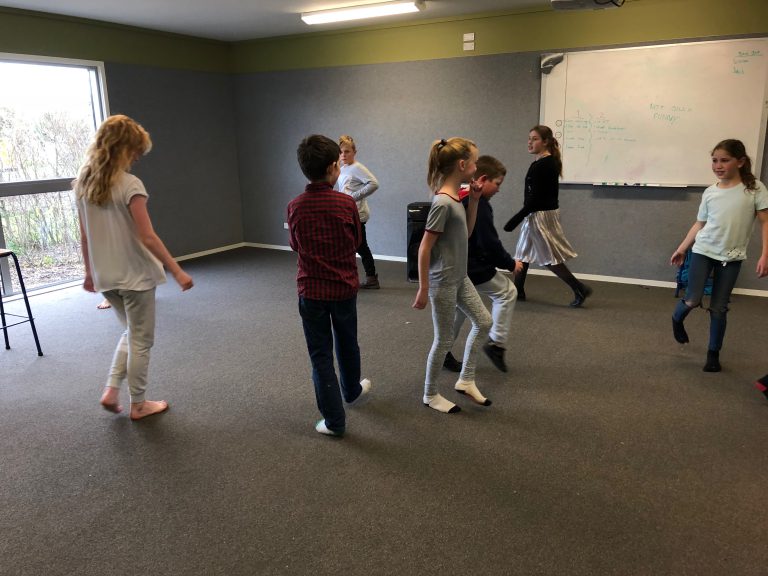 EOTC information sessions
Two available this week, Monday 18 June at 7pm and Wednesday 20 June, both in the Shared Space on the  Discovery campus. This training session is essential if you wish to take students out on a field trip. Please let me know if you intend to come along, or simply turn up! All welcome.
Parent hub survey
A few parents have expressed an interest in creating a hub type organisation to consolidate and support what many parents are already doing.
If you are interested, please complete this survey, and we will be in touch about dates/ times/ locations to meet up.
Niki Stephenson – Deputy Director
Message from Ian
Matariki
Thanks to everyone who came out on a cold Friday night to celebrate Matariki with us. Since we merged in 2014 it's been really difficult to create opportunities for us to be able to "One School", while we sit on 2 different campuses. Friday night was definitely a great representation of this idea, with so many of our community from both campuses coming out for the night.
As usual a massive thanks to Emma for organising and coordinating, it's a huge job that starts early in the term. 
A huge thanks to everyone on the hangi, it's a long and cold experience for the day, out there with an early start and the winter to deal with. It was great to see so many of the Unlimited Campus students there supporting Sonny, Clint and Nigel as they again managed to produce some stunning food.
Thanks to everyone who made the food experience less chaotic, Jonelle and her team worked tirelessly to make sure that everyone could enjoy their evening meal.
Thanks to all of the performers and a massive thanks to everyone who organised and ran a workshop. 
I know that I will have missed someone, apologies.
Celebration of Learning 
We have a Celebration of Learning happening on Friday the 29th of June. We would like to invite you along to the Jack Mann Auditorium on the Unlimited Campus .
The Celebration of Learning will start at 6pm with a wander around some static displays of student learning. At 6.30pm we will move into the auditorium to see some performance based presentations. Everything should finish up by 8pm. We'd love to see as many of you there as possible…
IEMs
Don't forget to hop online and book your IEM for the last week of the term.
http://aotawhiti.school.nz/iem-booking-discovery-campus/
http://aotawhiti.school.nz/book-a-meeting-unlimited-campus/
Have a great week…
Ian Hayes – Deputy Director
Message from Duncan
Fire
This week we had a fire in P9. This fire was caused by an electrical fault. Thankfully Zack was on hand to put it out quickly before it could spread.
The fire service were called as a precaution and after they were satisfied that there was no further risk we contacted an electrician.
Fortunately he was able to do the repairs quickly and return the lab to a safe state.
CurriculumI've been having a few questions lately about what courses will and will not be offered in 2019. Due to staffing changes this year we've changed some of what we have been offering. At this stage of the year it's not possible to say for sure what 2019 will look like. We aim to have staffing in place by term 4 which allows us to develop a final timetable at the point. Any changes to what we offer (if any) will be minor and we will keep you informed as soon as possible.
Attendance / focus / NCEA
Just a quick reminder on the importance of good attendance habits. Our school data suggests that students (in year 11 – 13) who have an attendance rate of less than 90% struggle to complete their NCEA goals. As we get into the winter terms we often see attendance drop. Now is the time be partucularly focused on having good attendance and ensuring that study is focused and on track.
For our senior students there is not a lot of the year left. Term 4 is short (about 3 weeks) before exams begin. There is still time to achieve well but any of those who have not been as focused as they could be now is the time to step it up a gear.
IEMS
These are are now bookable. Please make sure to get an appointment so that we can get a great plan in place for term 3!
Duncan Woods – Deputy Director
Schoolwide Notices
Sandpit Help Needed
The sandpit at the Discovery Campus is in need of a bit of TLC.  If you have any railway sleepers or something similar, can you please contact Liam at liam.paulsen@aotawhiti.school.nz.
Liam Paulsen – Property Manager
NCEA, have your say
There is currently a nationwide review of NCEA taking place. All stakeholders are invited to have their say. Please follow this link to participate online:
https://consultation.education.govt.nz/education/korero-matauranga/consultation/intro/
Brent Silby – NZQA Principal's Nominee
Mt Hutt ski trip sign-up info
School trips to go skiing or snowboarding at Mount Hutt will begin on Wednesday July 25th (the first week of Term 3). It will be a fun, full day of skiing or snowboarding, and any student, no matter their prior level of experience or skill, is encouraged to go. We will leave promptly at 7:30am from the Unlimited campus by bus, arriving at Mt Hutt around 9:00am. We will leave Mt Hutt at approximately 4:00pm and arrive back at Unlimited campus at about 5:45pm.  We intend to run trips every Wednesday in term 3.
To secure a place on the trip, students must sign up on the list at the office reception desk, and take a permission home to have signed. Return it to Zack by Thursday July 5th, with payment made through Jill Legg by the same date.
Students should have with them warm clothing, including: waterproof snow jacket and snow pants, gloves/mitts, toque/beanie that fits comfortably under a helmet, and warm base layers (preferably some polypropylene or wool material; cotton layers are not recommended). They will also need eye protection either good quality sunglasses or ski goggles. Plenty of food and snacks and/or money to purchase food is also recommended. Beware it is very expensive on the mountain!
The cost of the trip is $80 ($55 for a day lift pass, rental equipment, and a lesson pitched at your child's skill level, plus $25 for bus transport). Payment must be made by Thursday July 5th through our school's finance administrator, Jill Legg (in the Ōtākaro block, also reachable at accounts@aotawhiti.school.nz). Financial assistance forms are available through Jill.
Ensure your child is at Unlimited site, ready to go, at least 10 minutes prior to our scheduled departure at 7:30am. The bus will not wait for you.
Looking forward to a fantastic day on the mountain!
Zack Williams – Learning Advisor
Matariki – The Hāngi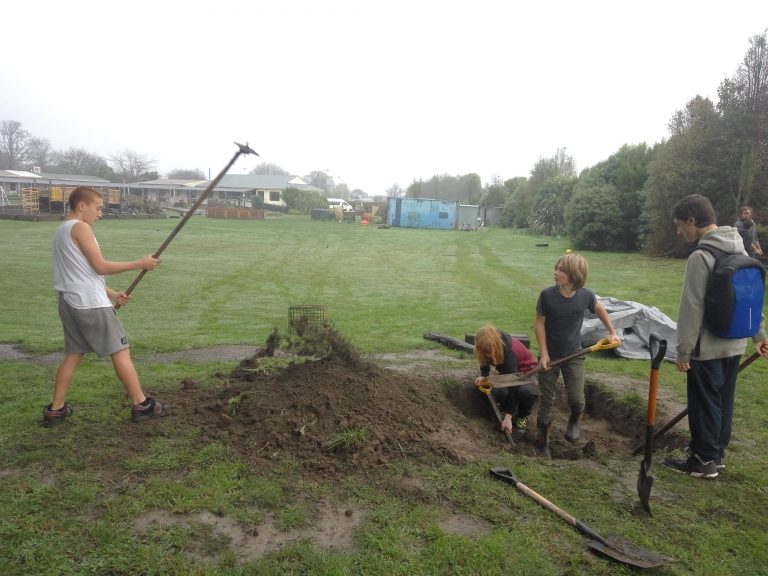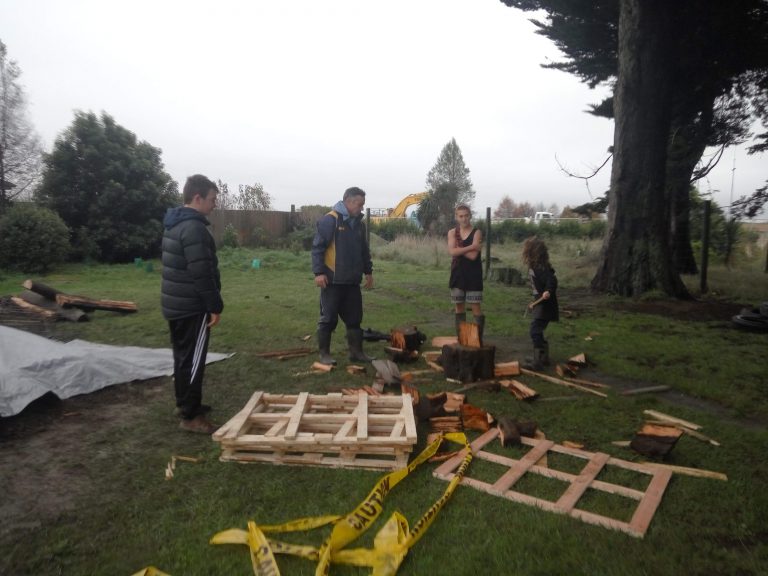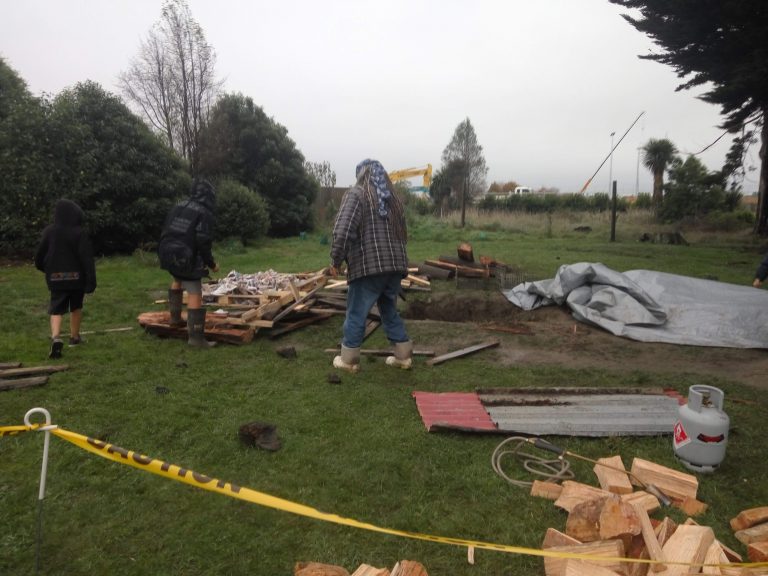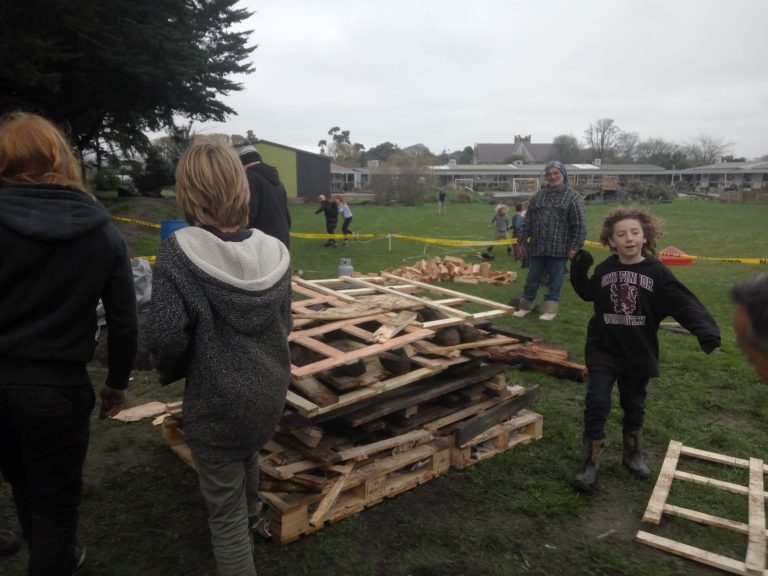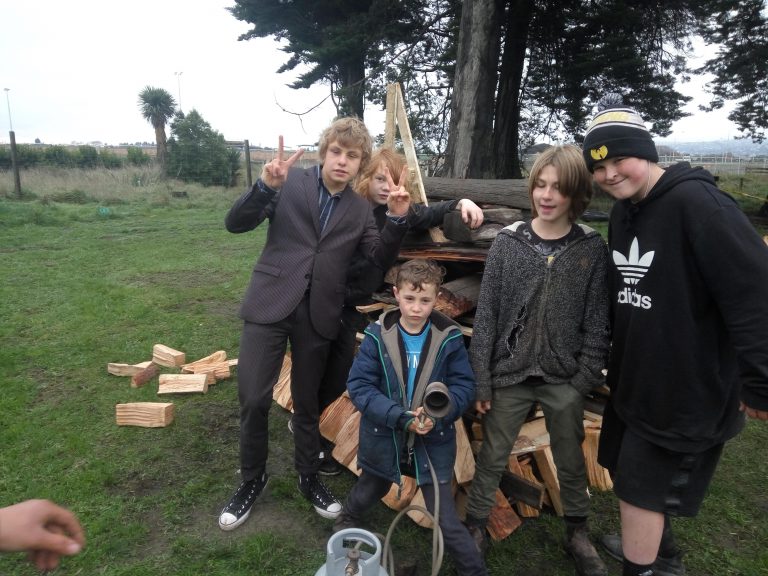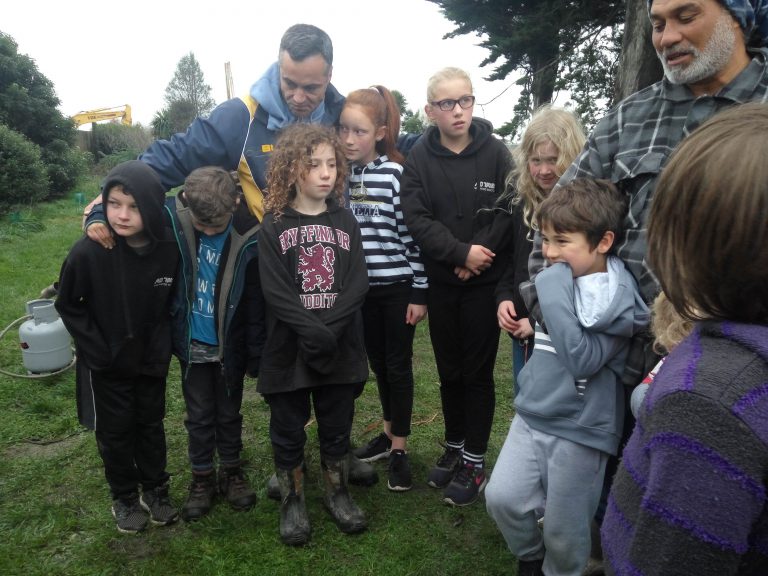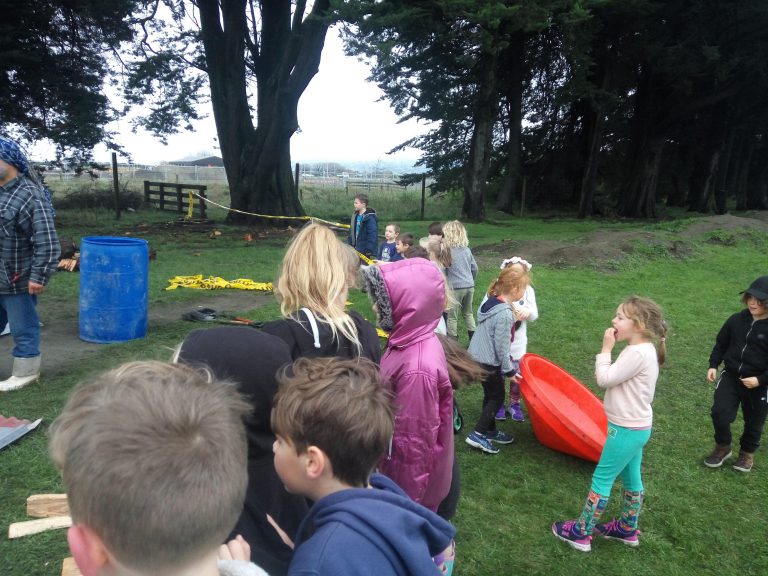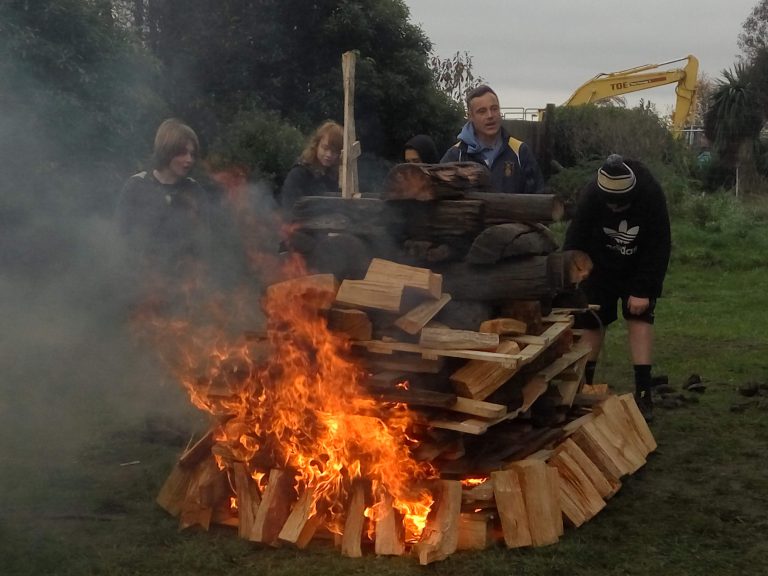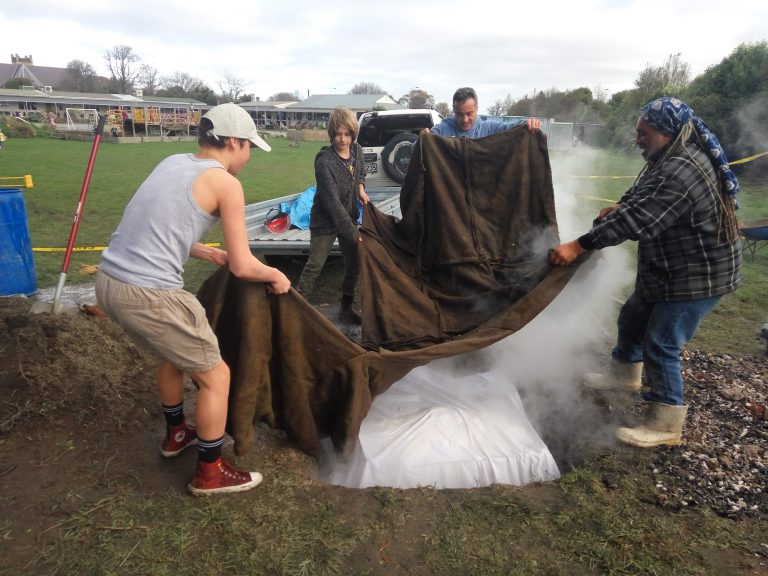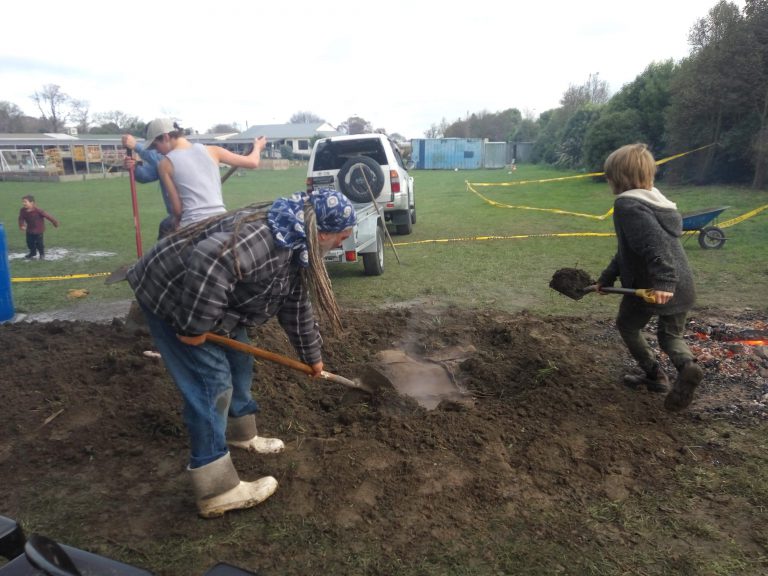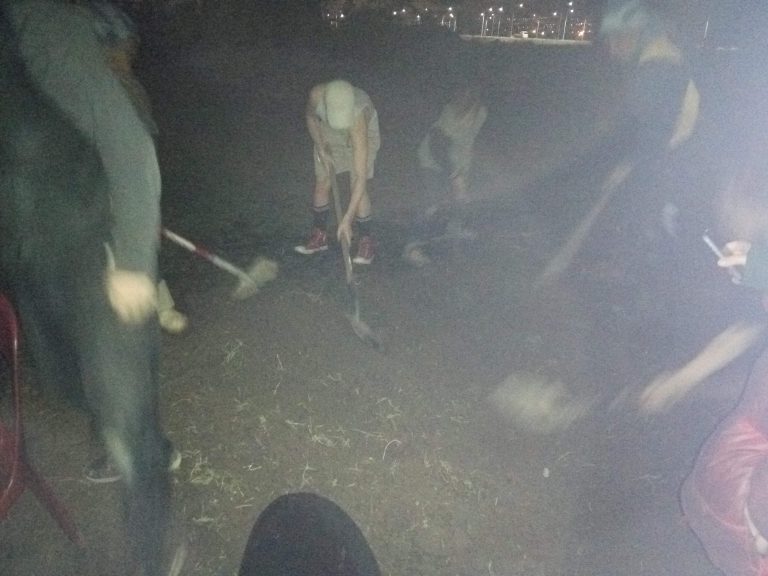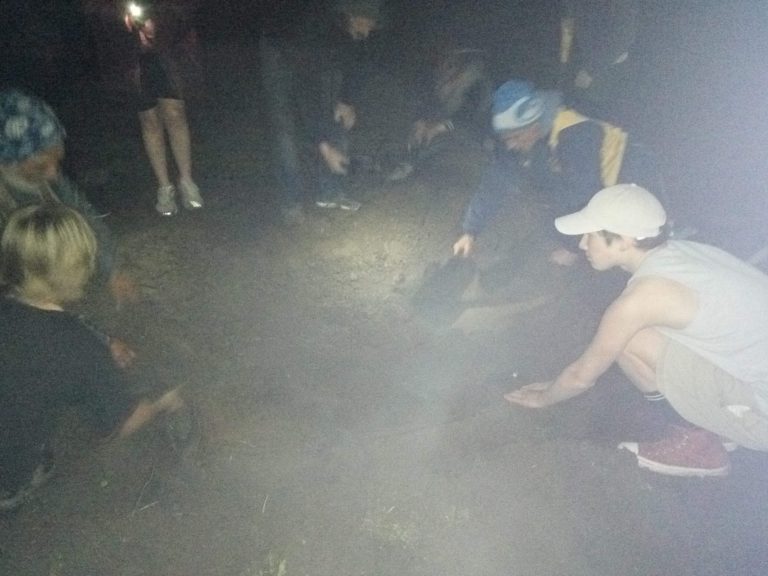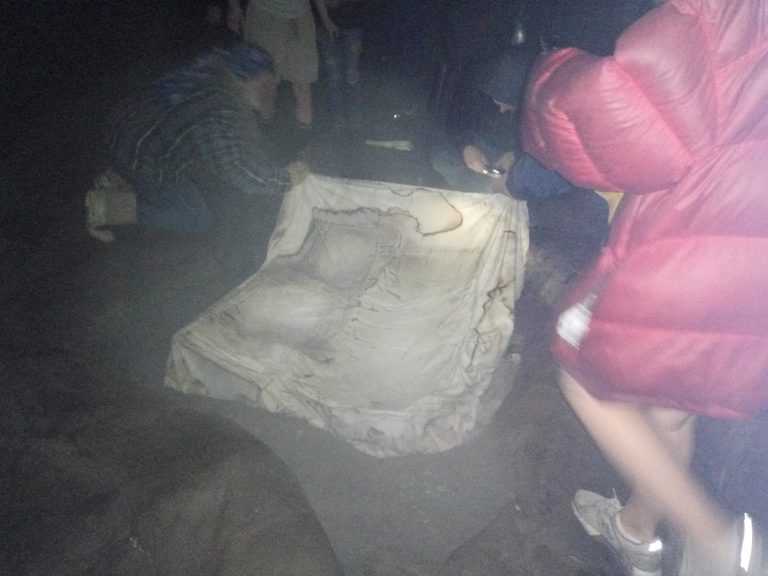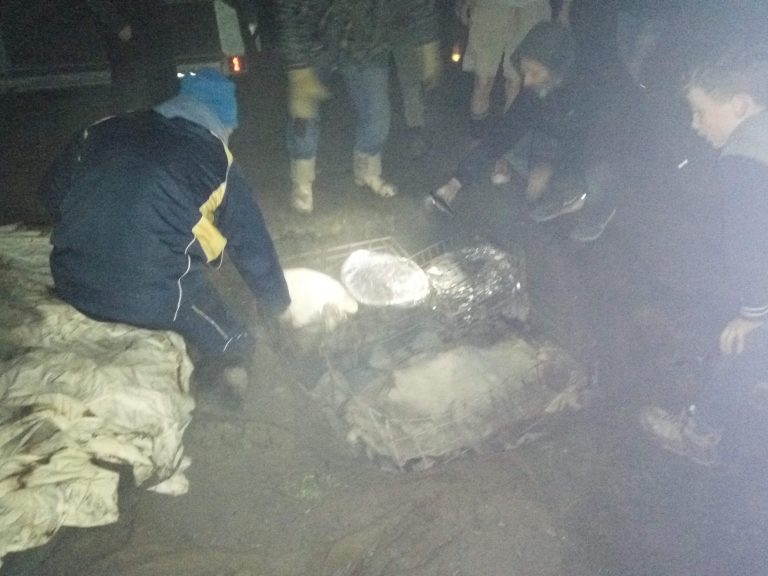 Matt Parkes – Learning Advisor
Matariki Pics
Discovery Campus hosted another successful Matariki Celebration. Next year we shall be celebrating Matariki in our new city building where Unlimited and Discovery will truly be AO TAWHITI .  Check out some pictures at https://www.facebook.com/pg/Ao-Tawhiti-Events-1819604028310828/photos/?tab=album&album_id=2090227031248525
Marlene Tee'vale- Hunt – Learning Advisor
1-6 News
Penguin project continued…
Pretty exciting News for the Discovery 'Art with Holly' group who have raise in two weeks $140.00 for the Little blue Penguin fund raiser. Last year the Unlimited students raised $480.00 and this money was used to purchase and build houses for the little blue penguins.
If you would like to purchase one of the penguins which make great gifts find them at the Discovery Schools office, they are selling for $10.00 . All monies go to the penguins.
Seniors students have started to come to the help with some of the Discovery art projects and have called themselves 'the art fairies'. This is to aide transition for students who will be coming to the new campus in town.
Holly Ramsay – Learning Advisor
7-13 News
Half Marathon
​​After months of training Lorenzo Peloso, Stephanie-Lee Ransfield and Liam Leitch ran the Christchurch Half Marathon. Congratulations to all three of you – what an achievement!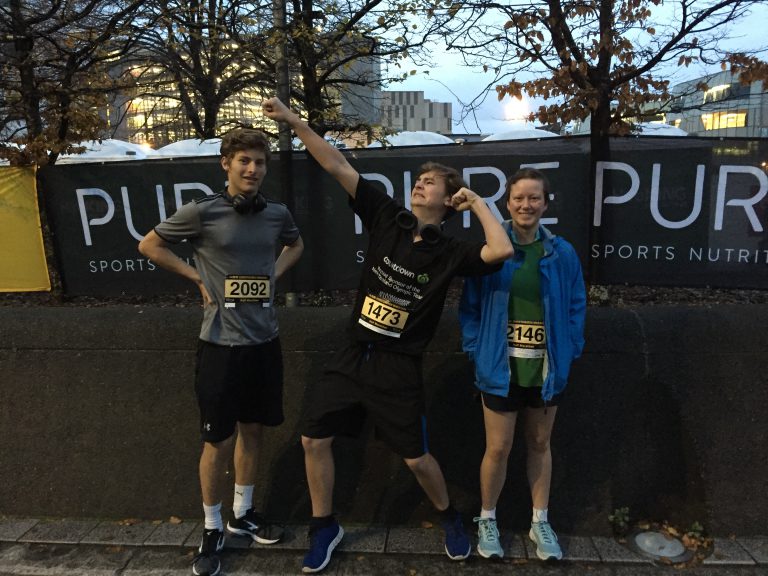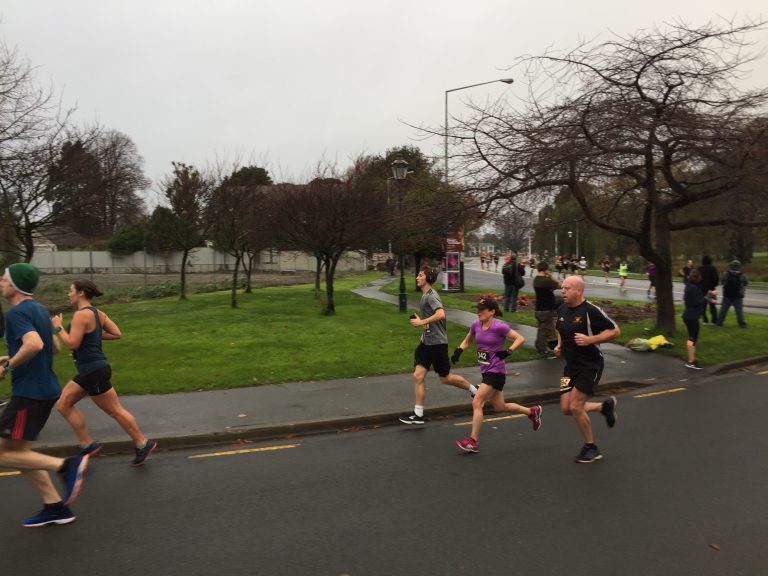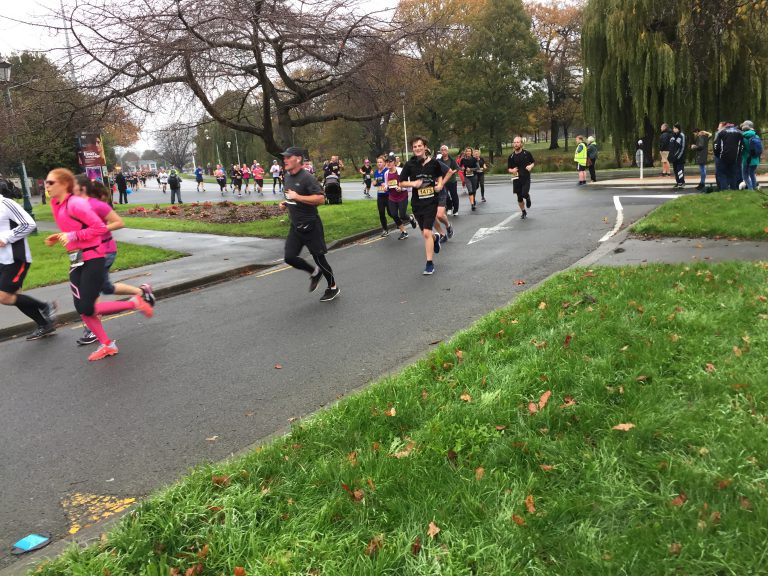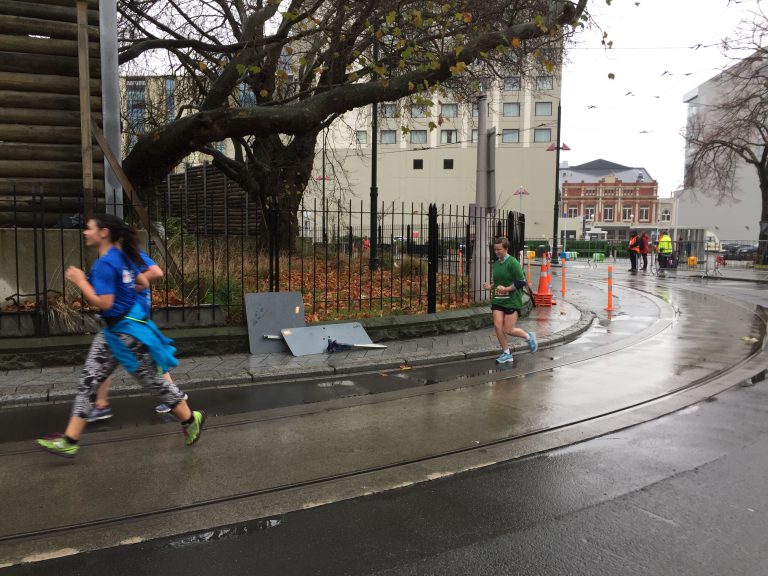 Sarah Aarts – Learning Advisor
Student led workshops
Students from Kay's Community run weekly Student Led Workshops on Friday mornings. This is a great opportunity for students to live out our Guiding Principle "Everyone is a learner and everyone is a teacher".
There are a wide range of workshops currently on offer including; learning sign language, animal club, create a country, co-operative games, gymnastics, drawing and writing anime/manga, Mindstorms robotics, studying micro-organisms and story writing.
In this photo, Ness and Hadley are teaching fellow students how to construct and program robots using the schools Lego Mindstorms kits.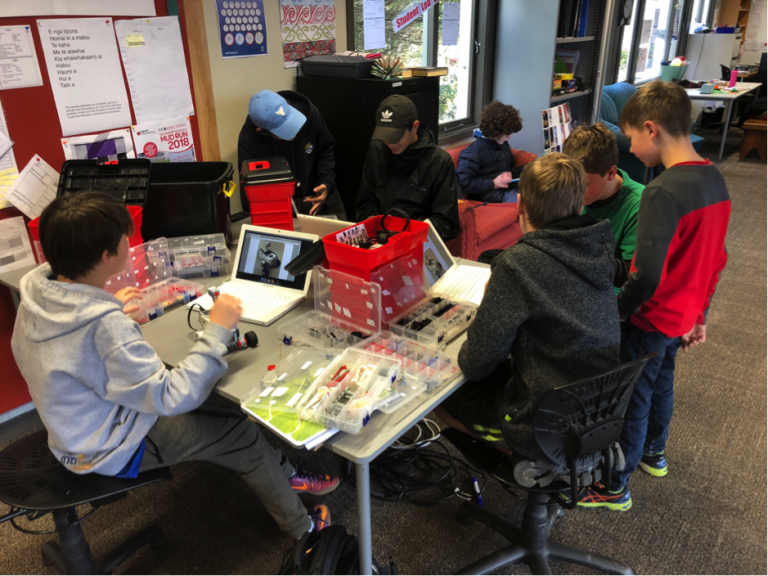 Steve, Kay, Zac and Kate – Learning Advisors
NCEA Exam entries for Te Kura
Exam entries for Te Kura NCEA level subjects must be made by emailing LA Natalie Woods (natalie.woods@aotawhiti.school.nz) no later than July 5th.
Students enrolled in an NCEA level one, two, or three course should contact their Te Kura teacher(s) as soon as possible, and discuss with them which external exams are available in their subject(s), and which they should enter.
Once students have decided which exams they will enter, please email Natalie, no later then July 5th. In the email, state the subject, level, and assessment number(s): e.g., Geography, Level 3, AS 91426, and 91427. If students do not submit their exam entries to Natalie by July 5th, they will not be able to sit practice exams.
Practice exams will be held at Ao Tawhiti from August 20th – 24th. Te Kura students should plan their study time between now and then to make sure they are well prepared for the exams.
Please contact Natalie Woods if you have any question about anything related Te Kura courses.
Natalie Woods – Te Kura Coordinator
Self directed art course in red block
Mondays 10.45am – 12.15pam and Wednesdays 1.30pm-3pm
This class is open to year s13 and 14, alumni, and parents. Please read the descriptor and contact holly.ramsay@aotawhiti.school.nz if you are dying to make your own project in a supportive environment.
Holly Ramsay – Learning Advisor
Visiting artist Sonnia mcMannus
We have been lucky enough to have had jeweller Sonia Mc Mannus came into talk to art students about how to start your own artisan business, how to promote and develop your work and how to price and cost your work. All the while building strong business relationships with retail galleries, take commissions and re much more. Big thanks to Sonia for give us such a detailed and generous talk.
Holly Ramsay – Learning Advisor
Exhibition dates and entries welcome
Our biannual (first for 2018) Ao Tawhiti exhibition will be 2 July – 13 July at the central Christchurch City Council Chambers. All entries to the Unlimited campus art space in P5 by Thursday  28 June. Everyone one with in the whole school community is welcome. No more than 2 entries per person please
Holly Ramsay – Learning Advisor
48 Hour Film
This year our school entered the 48 Hours Furious Filmmaking Competition 2018.  The teams were:
Dolphin – The Musical + 1 of other of the 13 genres. The most veteran team this being their 5th and Final year as a school team with Oliver Kidd, Kye River, Liam Leitch, Jack Fensom, George Hoban, Ben England, Dylan Gibbs & Tahi Ricks…. am I missing anyone?
Yikes – The Film That Spans More Than 10 Years…. was a lone filmmaker Courtney Allison.
Spud – The High School movie….  Anne-Marie Beach & crew.
geese. (name spelt this way) – The Fish Out of Water Movie…. Ellie Stephenson, Rose Hubble, Claudia Stewart and Josiah Morgan.
The Adipose Film Crew – The Splatstick MOVIE…. Lewis Meeking, George & Oscar Henderson-Walshe and others.
Sempiternal – The Back From The Dead Movie.  Jaylee Bell, Silas Hall, Amberley Richardson.
Special mention to ex-students of Ao Tawhiti Gareth Hadden, Ryan Dungey, Rowan Goldsmith etal …. entering again as Team Whale – The Splatstick MOVIE.
Congratulations to our Ao Tawhiti teams nominated in this years' Christchurch City Finals for the 48 Hours AND were very successful again with SPUD winning best school team https://www.youtube.com/watch?v=fgNVcSrWbQc&feature=share and YIKES (Courtney Allison) winning Outstanding Female Director.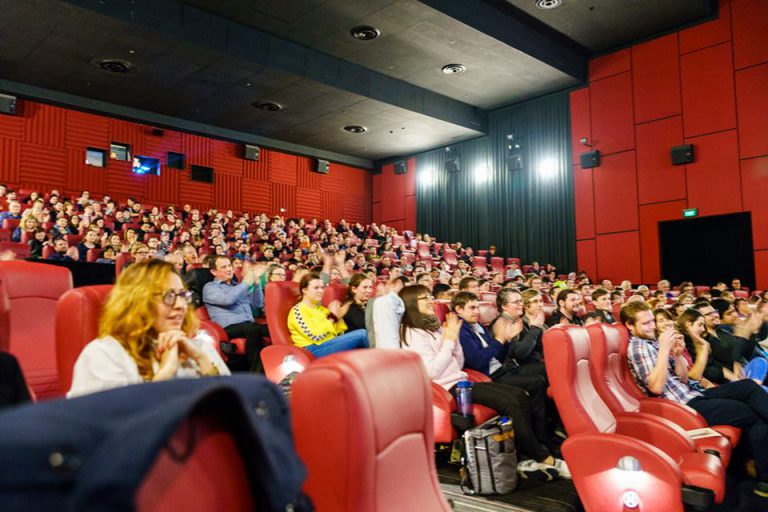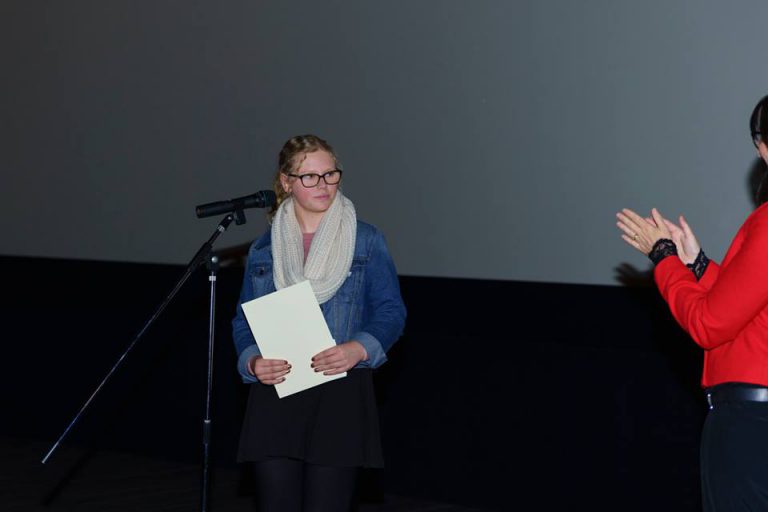 More photos of their weekend : https://www.facebook.com/pg/Ao-Tawhiti-Events-1819604028310828/photos/?tab=album&album_id=2070643963206832
Marlene Tee'vale-Hunt – Learning Advisor
Kay's Community Newsletter 16th June
Amazing News from last years Impact Projects
Last year Molly, Romane and Tessa made a short film to enter the Young Reporters of the Environment "Litter Less" competition. They used Impact Project time to research the issues and to create the film. They had many hurdles and showed true grit and determination. The girls were not happy with just OK they wanted the best edited film they could and so they spent about 6hrs together on the last weekend editing and re-editing until they could do no more. 
We found out last year that they won the national competition. This resulted in some prizes one of which was to be entered into the international competition. Students from all over the world entered and last week we found out that the girls came 1st in the international completion. An absolutely amazing achievement and one which I for one am truly amazed by. I know they worked so hard and so being recognised in this way is fantastic. Their passion for the environment and especially the stopping of single use plastics is contagious and hopefully they can encourage more people through this film.
For those of you who have not seen the film you can view it by using the following link. 
Celebration of Learning 29th June
We have a whole school COL coming up on Friday 29th June. We will have some students present their projects and some will display them. Please try and come along as it is a great opportunity to meet other parents and see what is happening around the place.
Matariki
It was fabulous to see so many people at Matariki last Friday. As a community we have grown our involvement each year and this year was again a huge success. We had an amazing bunch of students run workshops on the Discovery campus leading up to the event. We also had a small group of students manufacturing biscuits for almost two days solid. I think this was the first year we didn't run out of biscuits. We also had students involved in teaching drama to the juniors and helping them perform on the night and my hospitality group made soup and chopped all the vegetables for the hungi. Thank you to those parents that helped support these students in making this things happen. 
Kay Hayes – Community Leader
Other Notices