In this newsletter
Just over half way through Term 3.  This newsletter has some awesome stories capturing our students as they learn through PINs and a variety of offsite learning opportunities. Don't forget that the major production is almost upon us as well as the final ski trip for Term 3.
Upcoming Events
Term 3, Week 7: Starting Monday 3 September 2018
Monday 3 September: Bernard Mangakahia, Discovery Campus
Wednesday 5 September, 8.30am: Breakfast Club, Kitchen, Unlimited Campus
Friday 7 September, 7.30pm: Ao Tawhiti Unlimited Discovery Formal, 66 on Peterborough
Term 3, Week 8: Starting Monday 10 September 2018
Tuesday 11 September, 10.30am: Discovery Campus Tour, Discovery Campus
Wednesday 12 September, 10.30am: Unlimited Campus Tour, Unlimited Campus
Wednesday 12 September, 8.30am: Breakfast Club, Kitchen, Unlimited Campus
Friday 14 September, 12.30-1.30pm: Prajesh from Otago Uni visits, Unlimited Campus
Sunday 16 September: Newsletter published
Messages
Message from Niki
Kia ora ki ngā whānau,
Ngā mihi nui ki a tatou katoa
Passions, Interests and Needs
I cannot thank members of our Ao Tawhiti Unlimited Discovery community for their generosity in offering PINs workshops for our tamariki. There is so much on offer over the next 4 weeks; yesterday we had Lego, baking & cooking, Star Wars, Dance, Poetry, Drawing, Sports, Electronics, a tramp to Mount Vernon, circus skills at Circotica and a trip to Ferrymead. There are lots more workshops to come. Check out what we got up to: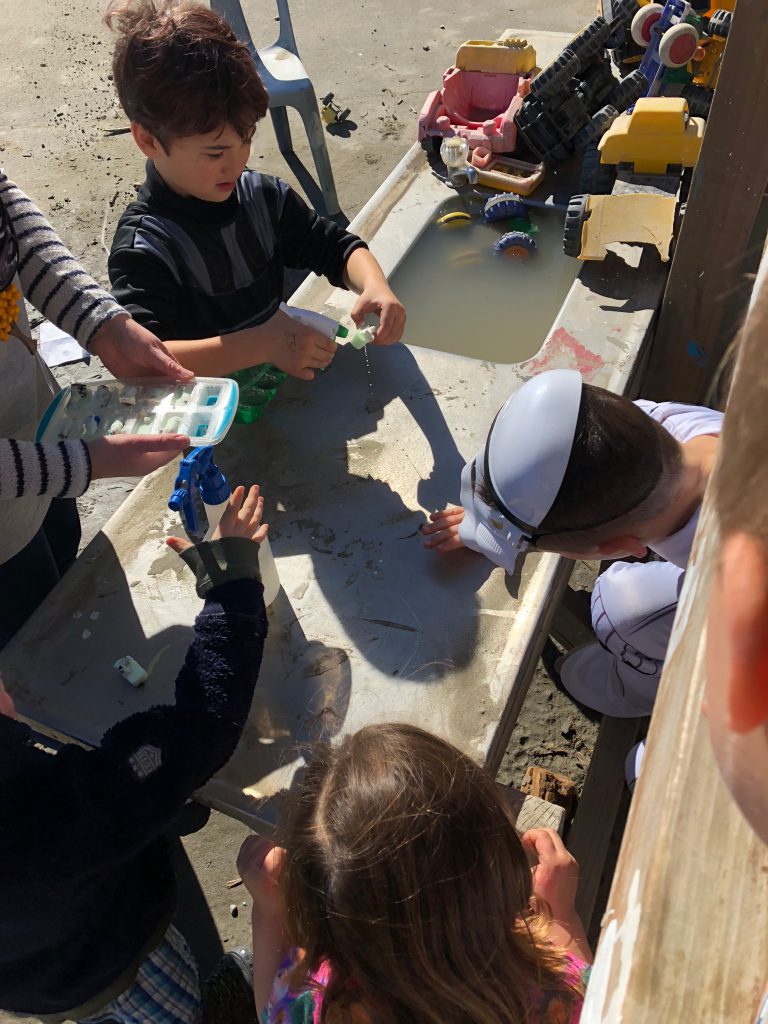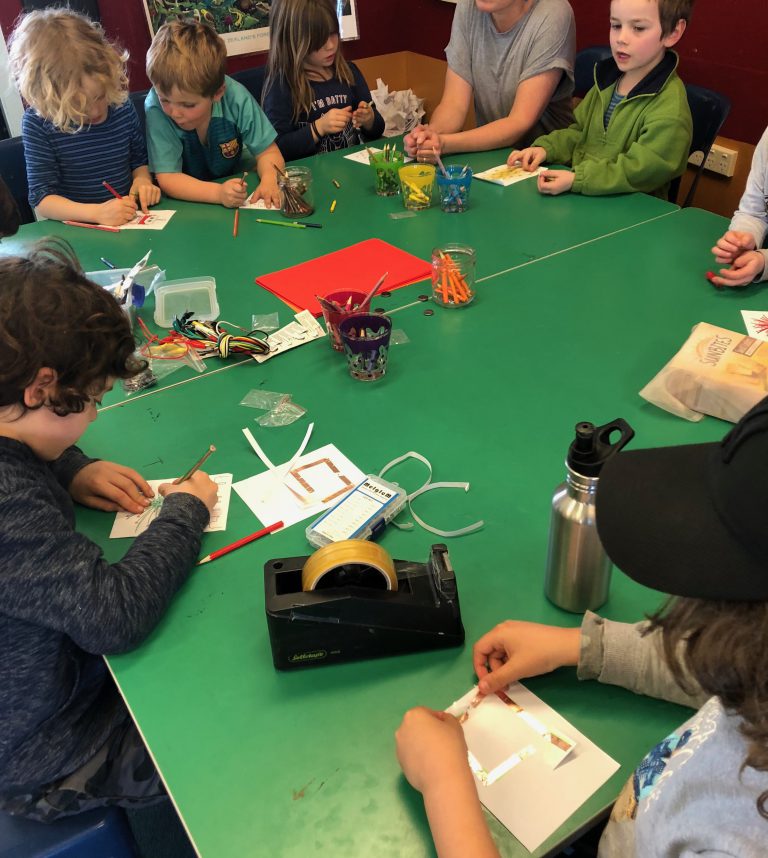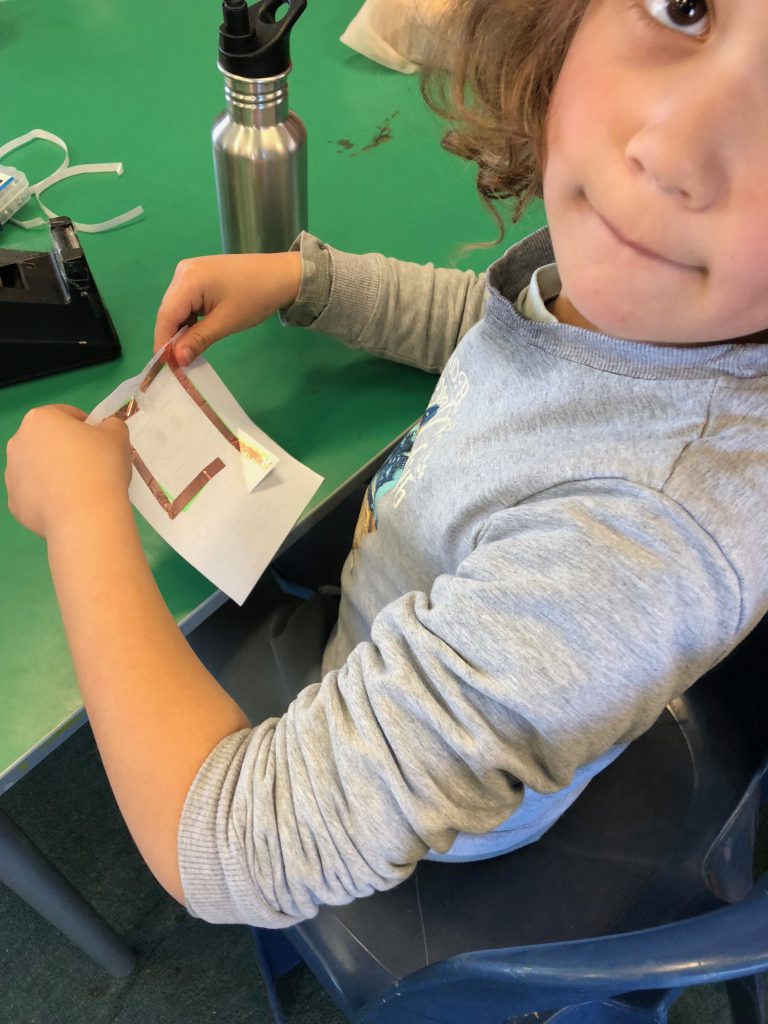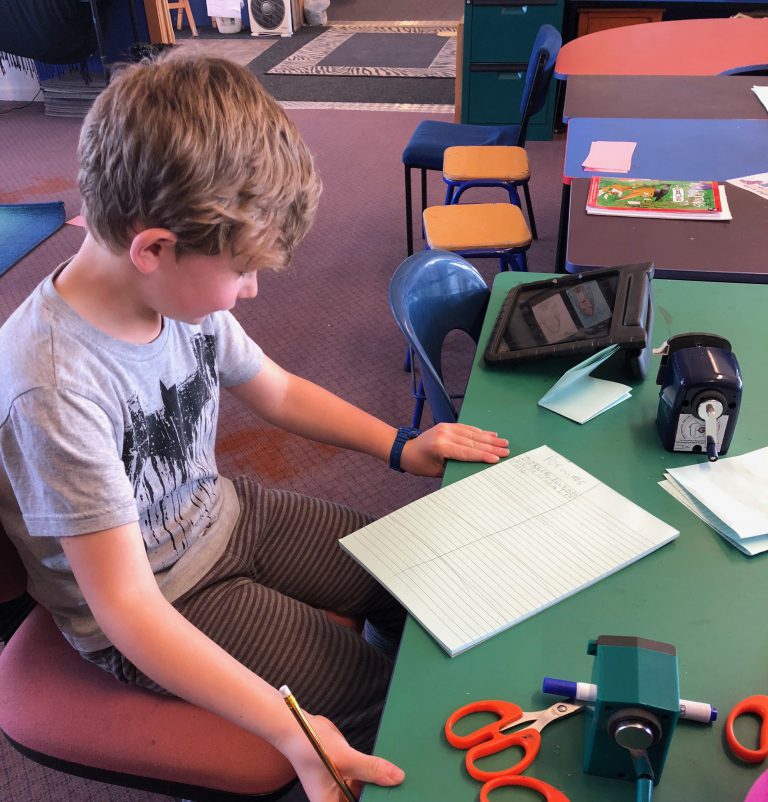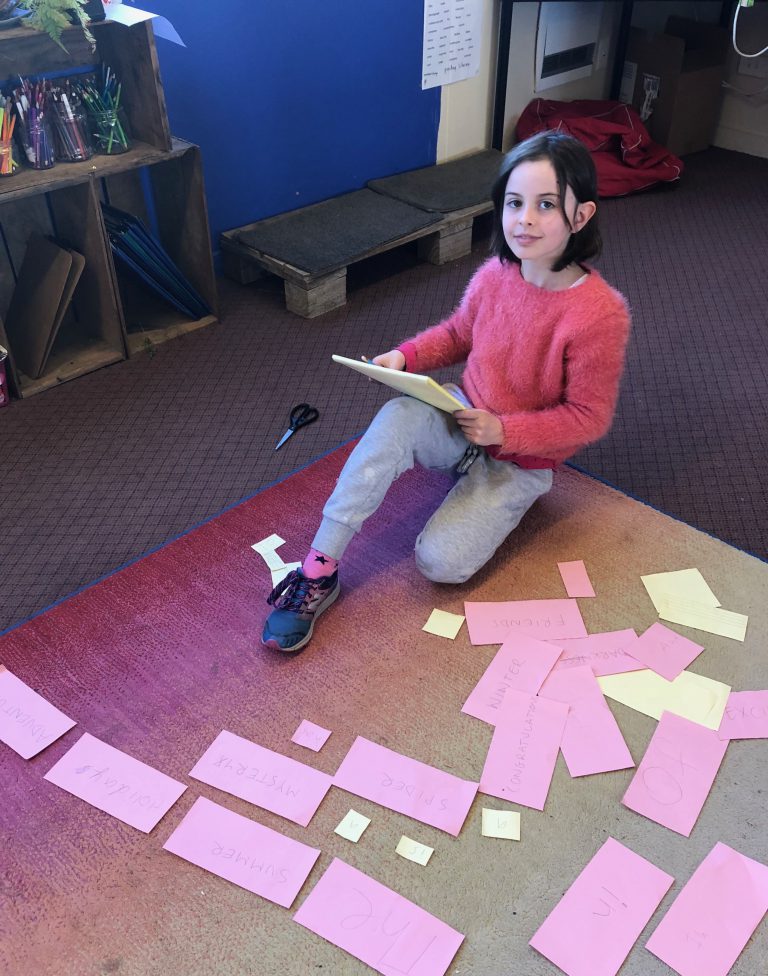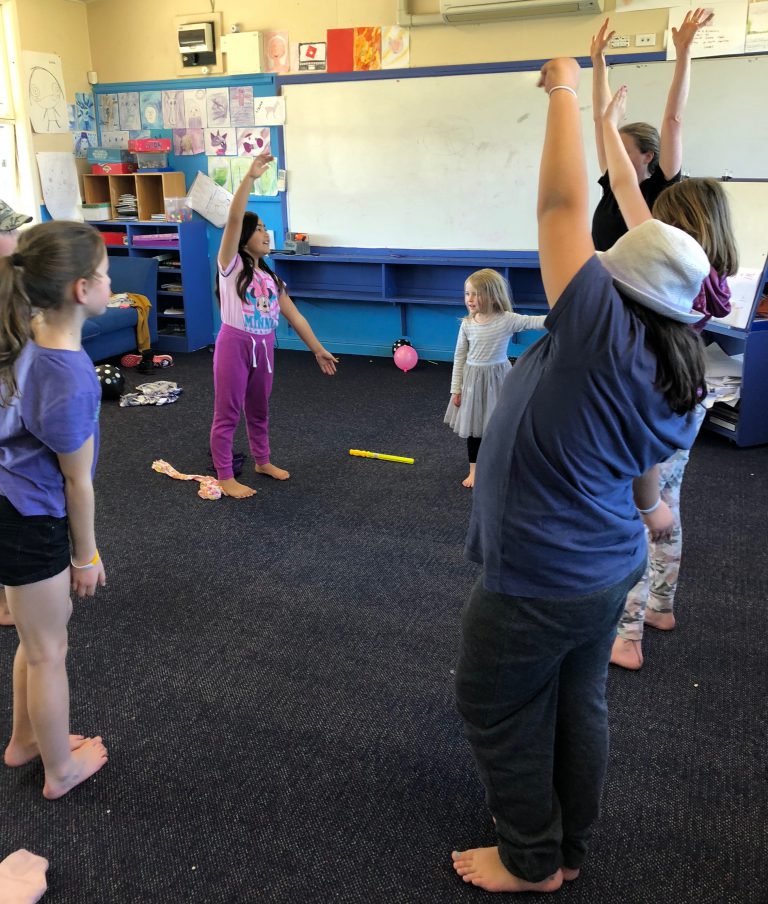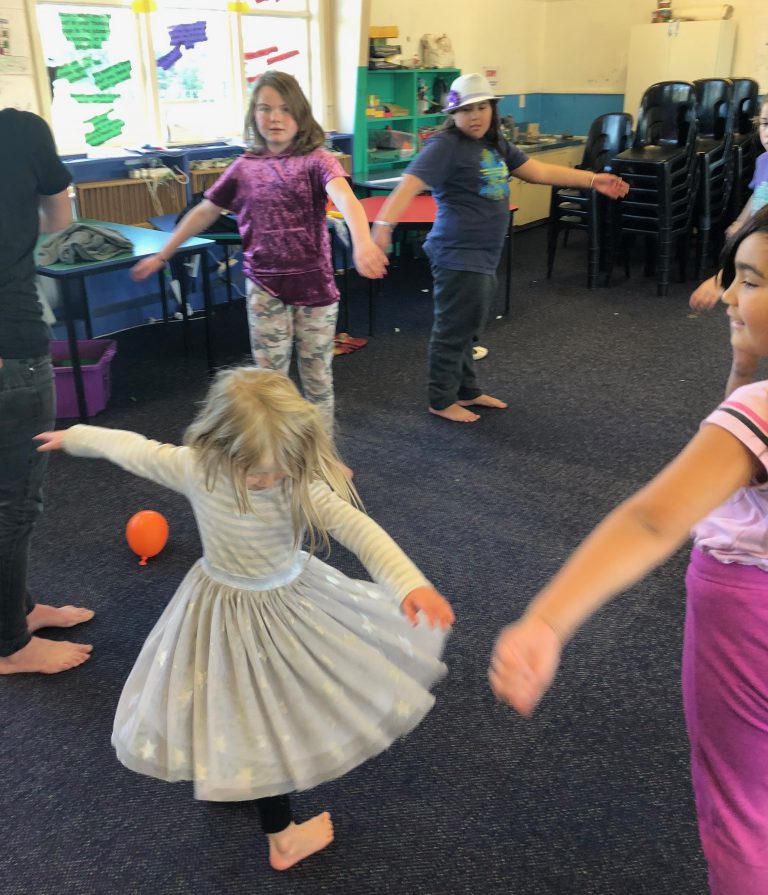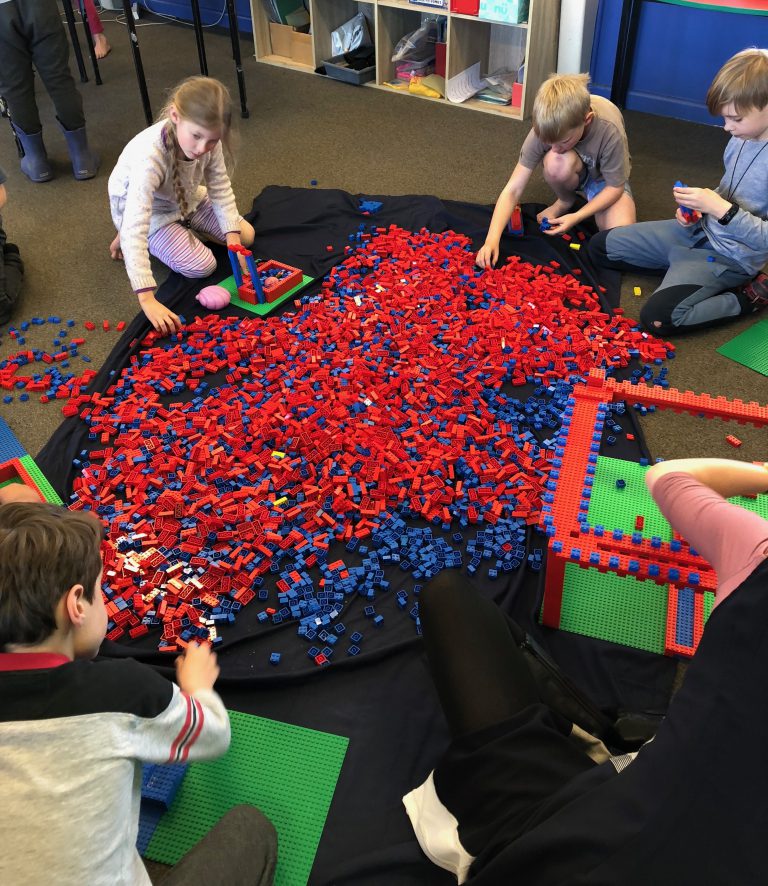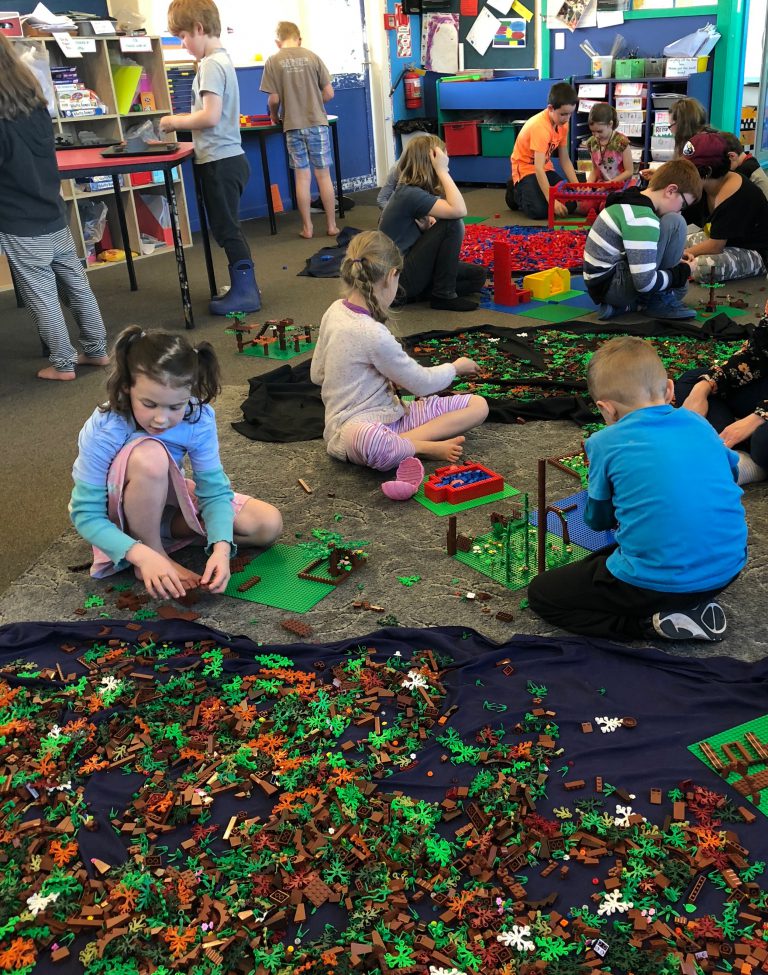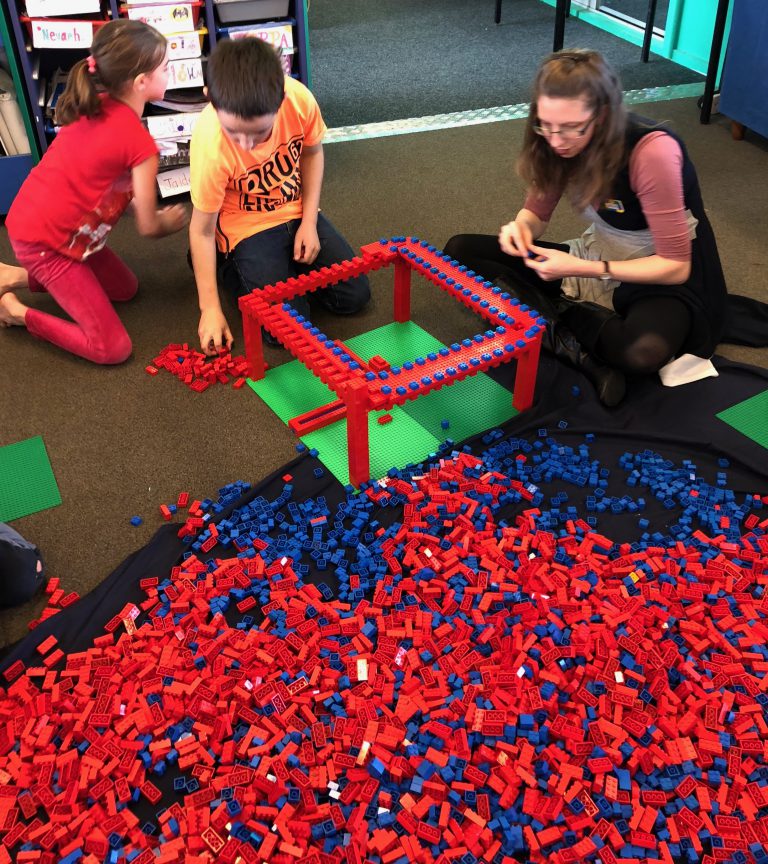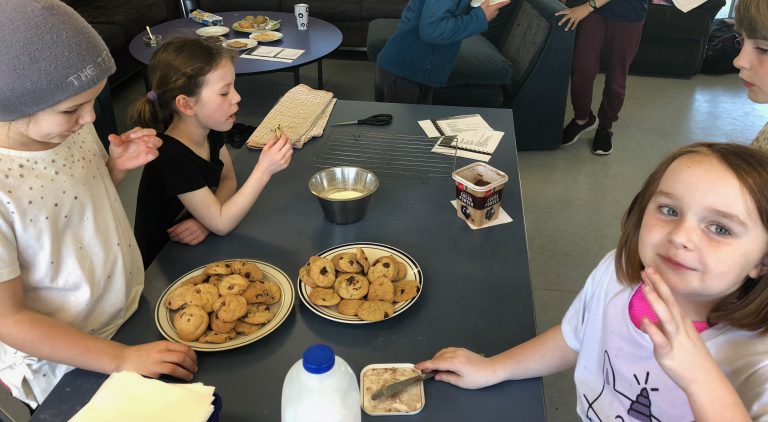 Te Taura
In te reo Māori te taura means 'the rope'. This is the new name of our Ao Tawhiti Unlimited Discovery's parent hub. We encompass the strands of pastoral care, community wellbeing and fundraising. At the moment we are meeting often in order to formalise what we do. Meetings will be advertised, and everyone is welcome, whether you have indicated you would like to be part of Te Taura or are a parent interested in what such a group can achieve.
Condensed minutes from meeting on 22 Aug:
We are working on the structure of the new group, and discussing roles such as Chair, Secretary etc.
Meeting times and locations have been, and will continue to be varied to make them accessible to more people. This group is for our whole community.
There is a Facebook discussion page. Claire Cameron has taken on the role of administrator for this page, contact fluffie.claire@yahoo.co.nz for further info.
Discussion around role of pastoral care:
Helping people in need with meals, lifts etc. This included a discussion around how to identify families in need, and the importance of all maintaining mana/ confidentiality
The Shared Space on the Discovery campus holds food which children can have for breakfast/ lunch if they don't have any. This will continue next year in the new building
Wigram New World provide free fruit for the Shared Space on the Discovery campus. Currently Jess/ Krystal collect this on Mondays, we need more volunteers to keep this going. We are hoping to continue this relationship in the CBD to provide fruit for all floors
Buddy system for new families
Clothes swap; next one on 25 Sept, 9-3.30 on the Discovery campus
The pastoral care email address is now closed. A Te Taura one is coming…
Huge thanks to Jess for keeping the role of pastoral care going over the past few years. We are thrilled to still have you as a valued member of Te Taura!
Fundraising:
The chocolate fundraiser this term was successful. Another fundraiser this term is for pies. Orders need to be in to the office/ Claire by 11 Sept for delivery on 26 Sept
Term 4 eco friendly fundraisers will include soap, bamboo toothbrushes and metal straws
Community events:
Fireworks night at Motukarara, 3 Nov

Flip Out, 9 Nov, 6-7pm, tickets $10. More info to follow

Term 1 2019 suggestion of a Fete to have a bit of a clear out before the shift
Next meeting will be on 11 September at the XCHC, 276 Wilsons Road, Waltham at 7pm. This is an opportunity for parents new and old to meet and talk about what Discovery and Unlimited looked like in the CBD pre 2011 and what opportunities we can look forward to in 2019. All welcome. Drinks provided, bring a plate and ideas to share.
Nathan Wallis
Is talking about Brain Development from 7 Years to Adolescence at Christchurch East School on Wednesday 12 September at 7pm. He makes some pertinent points about our young people and what is going on for them. And he's entertaining to boot! Contact niki.stephenson@aotawhiti.school.nz for one of a limited number of tickets.
Niki Stephenson – Deputy Director
Message from Ian
Well it's fantastic to have Spring finally arrive…winter is not my favourite season!
Happy Father's day to all of you dads out there! I hope you've been treated really well!
Last week we sent out to all of our Year 6-10 students a survey asking them to give us feedback on what classes they would like to have offered during 4.2. We have also asked for them to suggest any areas of interest that they might like for staff to create. This is a great opportunity to get something on the timetable that they have been wishing was there all year. Please can you encourage your son/daughter to get on and fill this form out asap.
I also emailed out information about our upcoming IEMs (Individual Education Meeting) on the 27th and 28th of September…the last Thursday and Friday of Term 3. Your Individual Education Meeting is one of the most important components of Ao Tawhiti Unlimited Discovery. At this meeting your son/daughter has an opportunity to discuss their passions, interests and needs and be a major part of the decision making around their learning for the coming term. The son/daughter , parent(s) and Learning Advisor negotiate together to create an individual learning programme that meets the needs of the child. As the first educator of your son/daughter you play a major role in the direction of the learning for the term ahead. You should also expect to hear about how your on/daughter has been going with their previous term's goals and be able to factor this information into what goals are set for coming term.
It is absolutely imperative that we have one of these meetings per term to create the plan for the term that follows. IEMs take place on a needs basis. For most students it takes place at least once a term, but can be as regular as needed. These meetings are not optional and you do need to book one.
Here are the links to the IEM booking page…
http://aotawhiti.school.nz/iem-booking-discovery-campus/
http://aotawhiti.school.nz/book-a-meeting-unlimited-campus/
Have a great week…
Ian Hayes – Deputy Director
Schoolwide Notices
Last Ski Trip – Wednesday 19th September
Only one ski trip left after this coming week. Wednesday 19th September. Total cost to students $85 which includes ski hire, pass and lesson. Adults can travel with us for $30. Please sign up using the below link:
Kay and Zack
Sports Uniforms
Winter sport is wrapped up this week with the 7 aside football team playing their last game. While you still have them in reach, please return your sports uniforms ASAP. You can either hand them to Jonelle at the office or pop them on my desk.
Term 4 summer sport information will be out shortly as well as details for the sport celebration.
Any issues please let me know.
Thanks
Kelsey Berryman – Sports Coordinator
A Lost and Found Place: Ao Tawhiti's Major Production 2018
Ao Tawhiti is proud to present our 2018 production: A Lost and Found Place, written by Ellen Jones-Poole and directed and devised by Rheanna Walsh.
Follow the stories of a group of survivors trapped in a world of sheets and shadows, where the lights must stay on to stop the Shadows from taking you to who-knows-where. They journey to try to escape – but is there even a way out?
Running for 3 nights in September, A Lost and Found Place is an official event of New Zealand Theatre Month.
7pm performance each evening, with a 1:30pm matinee on Thursday September 14th.
Tickets available online soon!
Door sales available (cash only!) for the prices of:
Child: $5.00
Student: $10.00
Adult: $12.00
Find us on the NZ Theatre Month website: https://www.theatremonth.nz/nz-theatre-month-whats-on/canterbury/a-lost-and-found-place/
AND, share our Facebook Event page: https://www.facebook.com/events/457516978078706/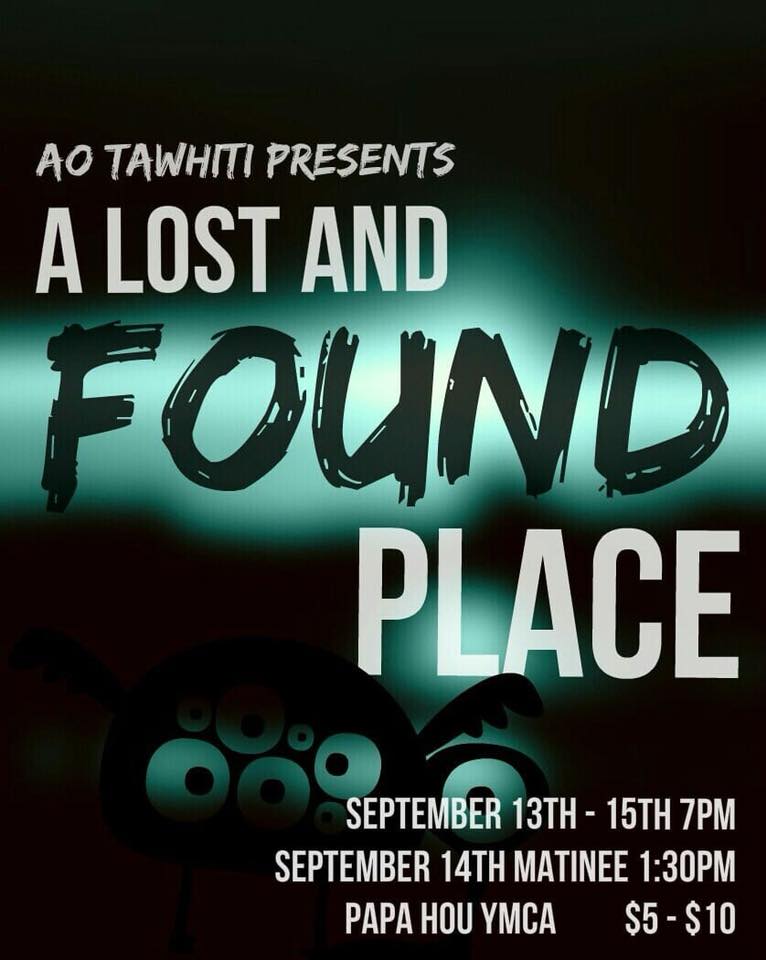 Marlene Te'evale-Hunt – Learning Advisor
1-6 News
Phoenix News
Kia ora Phoenix Community, just a quick list of bits and bobs.
Thank you to the parents who were able to help transport kids to the Imagination Station on Tuesday for the first of two workshops on Stop Animation. The projects look great so far.
We immensely appreciate any and all time that you as parents can share with us to transport or help in the hb! You make a real difference in what we can tackle.
PINS
Thank you, everyone, who is helping do this, the kids had a wealth of experiences yesterday and as a Mum and LA I appreciate the time and effort people put into other people's children, thank you!
Film night
Shortly Daniel, Zavier and others will be putting out an advertisement for an evening of HB movies and Stop animation and Scratch projects to share with parents.
We thought this would be a great opportunity for a shared dinner here and watch some movies the kids have created and spend some time getting to know each other as part of our shared commitment to building our special community.
Dates coming soon after the kids have ironed out some more thoughts.
Youthtown
Youthtown is going fabulously each week as the kids work through different skills. The instructors are  working so respectfully with our guy and the kids are throwing themselves into the new games. It's a great way to spend a Thursday morning!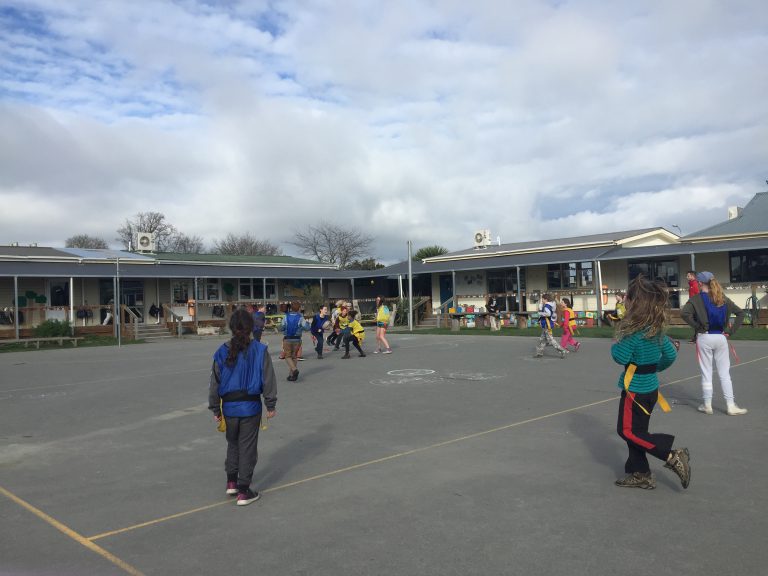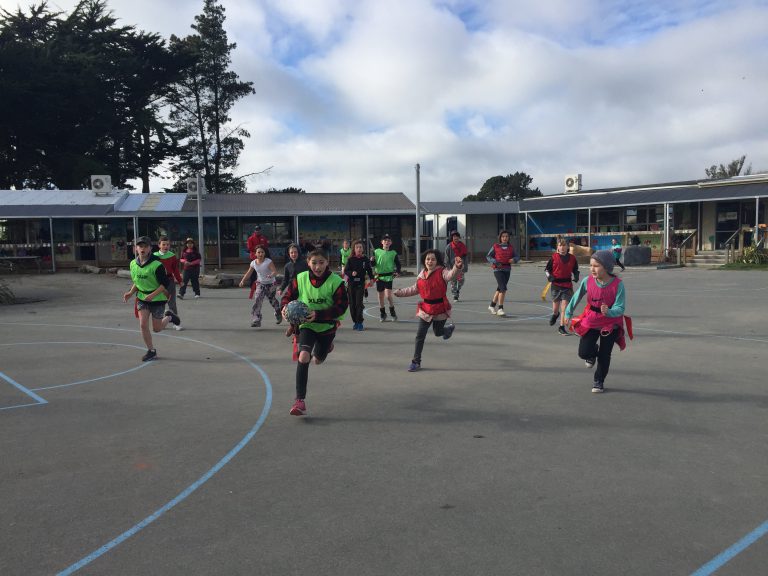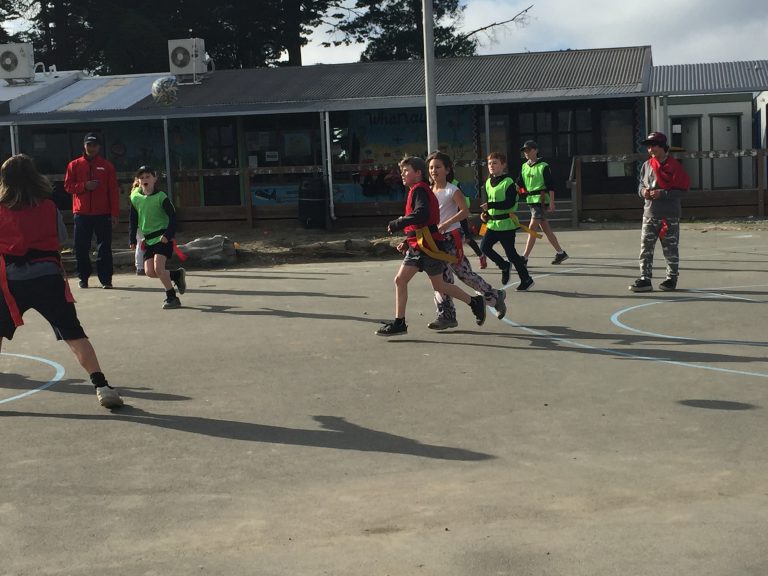 Plays and songs
We have recently had a morning of plays and performances with kids sharing their plays and songs as we explore ways to try new reading passions.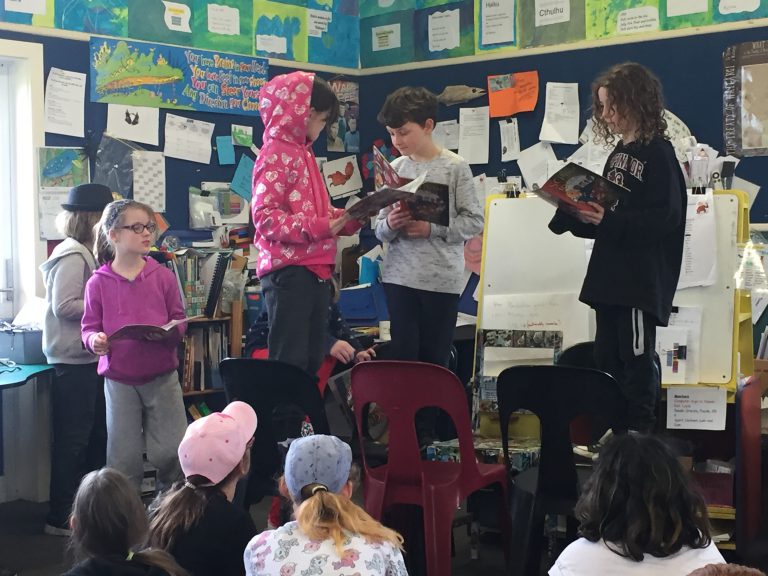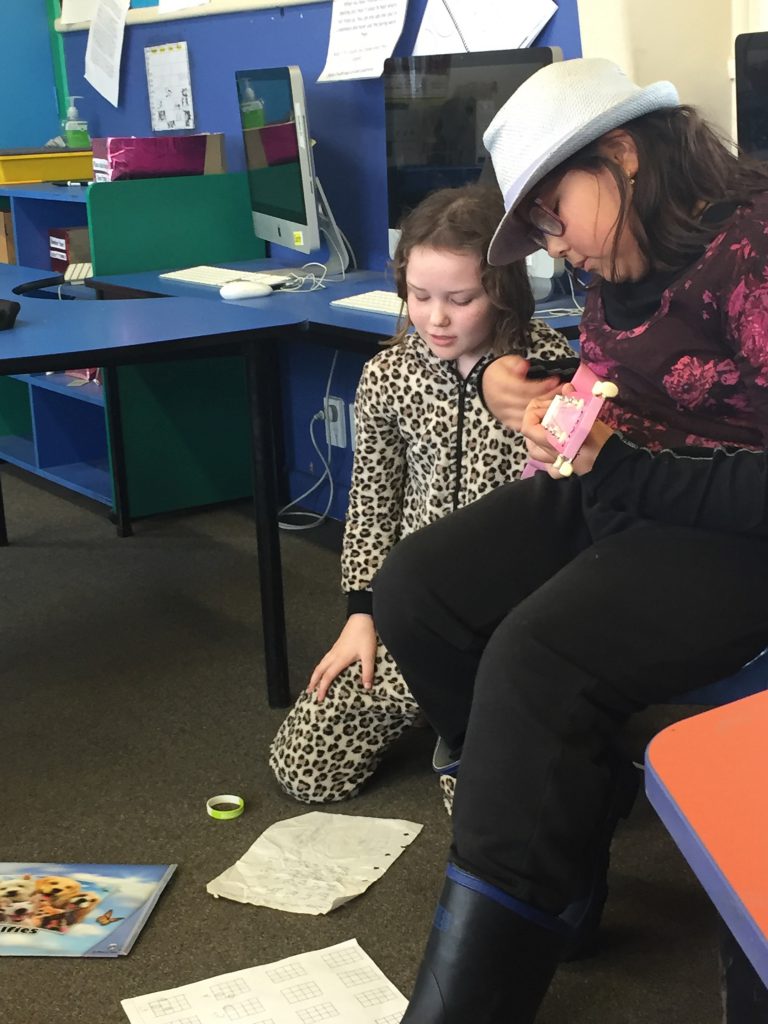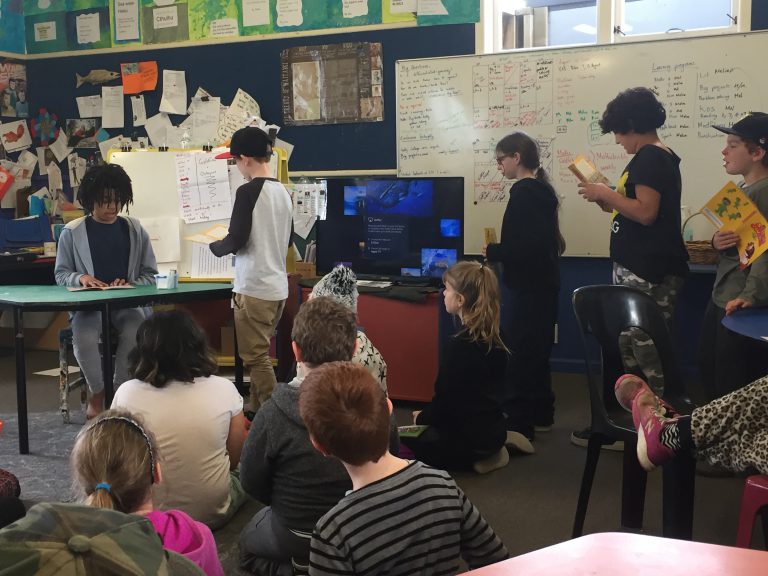 Big Projects
The group raising money for the Cancer Society, who ran an afternoon tea with the help of our fab parents and waffle maker donators were able to take the money to the Cancer Society last week.  The cheque was almost as big as their sense of having done something special in the community.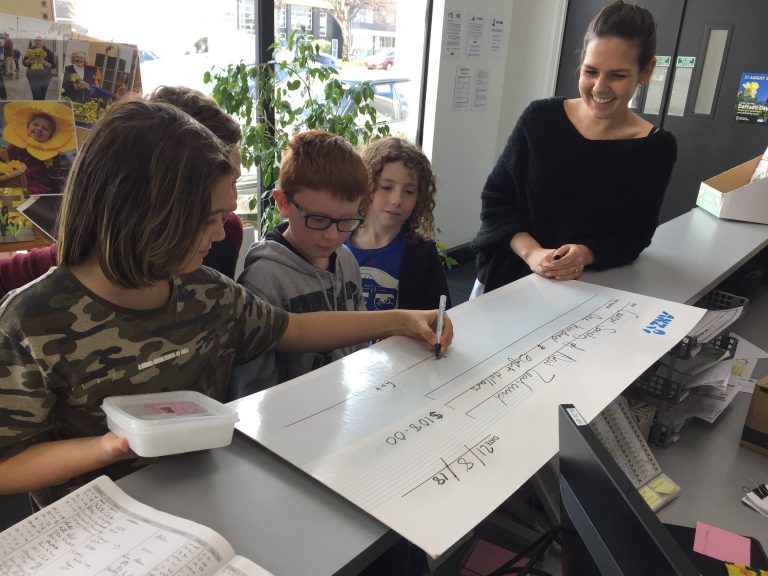 Donated mushrooms from ARA in the fairy garden.
Parent Suki is working with a group of kids on Tuesday to replant mushrooms from the Botanic Gardens recent light show. They won't last forever but they will bring splash of colour to celebrate spring. Anyone who wants to help is welcome!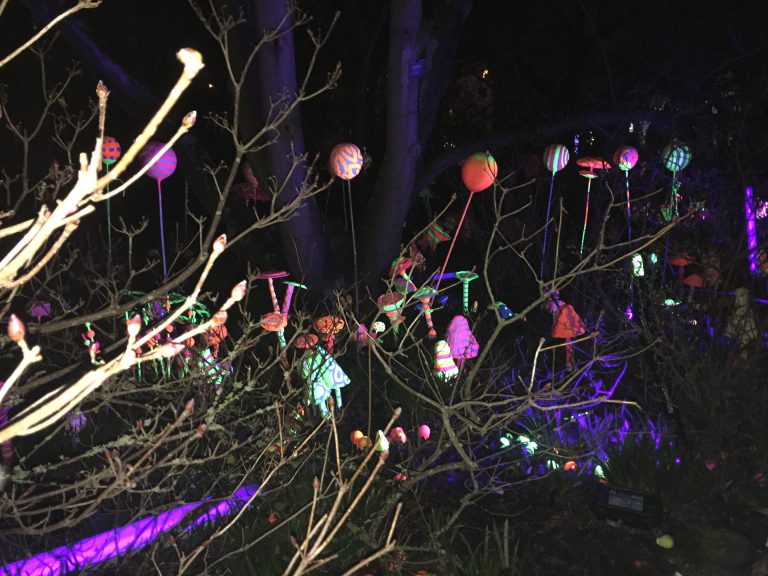 Opp shop trip for us please?
We are also looking for some helpers who could take some reading books to an opp shop for us next week if possible pls? Pop in and see Melva and she will direct you to our books to be rehomed. 🙂
Meeting this Wed
Community Meeting moved to this coming Wednesday 5th at 3.15pm in HB Phoenix
Okie dokie lets try again for a HB meeting next week where the LA's aren't sick.
There have been some great suggestions for cake and coffee in the Community get together response form, so let's do this for this coming meeting. Bring some kai to share and let's have a coffee and chat through camp thoughts, ideas for term 4 and maybe term 1 next year.
We will take notes for those who can't be there, but if you could let us know with a quick 'yip' reply email so we know how many people can make it that would be great.
See you then , ka kite ano,
Melva, Mel and Kate.
7-13 News
Ski and Snowboard Champs
Ao Tawhiti was one of 21 schools to participate in the 2018 Canterbury Ski and Snowboard Championships which took place on the 14th August at the Johnny Doles run, Mt Hutt. The day was a huge success with fine weather and good snow, coupled with the fact all of our five athletes did well. Ao Tawhiti's best individual result was Ngaire North who came 20th in the women's ski event (out of a field of 68) and was our fastest skier overall. In the men's ski event, Mario Wylaars took out top honours for Ao Tawhiti (35th) with Wiremu Hopkins following close behind at 38th. Mario's cousin Macka came in a creditable 57th (out of a men's field of 100). Unfortunately, our solitary snowboarder Kaia Frazerhurst, despite recording a good run that placed her 5th after the first run, missed the final gate and was disqualified.
Overall it was a great day, with good fun had by all and our team would have won the award for "best dressed" with Macka sporting a very snazzy red quilted onesie and Wiremu competing in a "mohican" helmet. In addition, the results of our skiers meant that the Ao Tawhiti came 5th overall in the mixed team event. Well done whanau! Keep practicing for next year!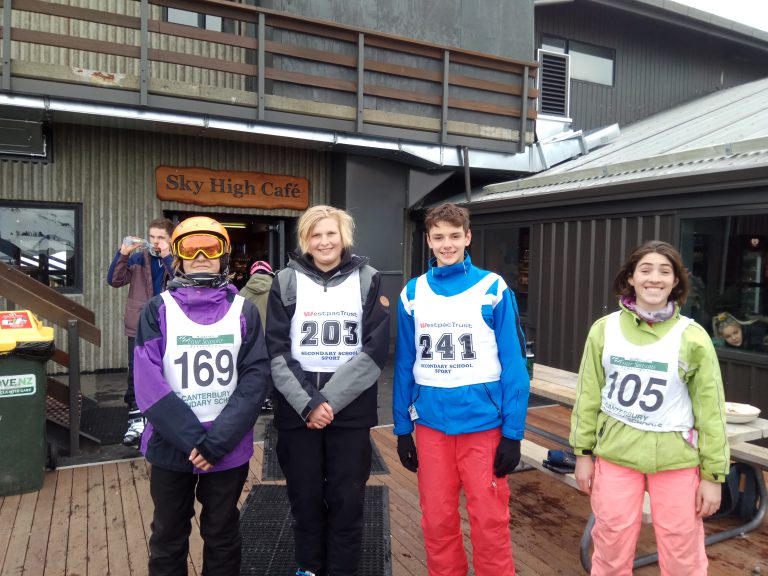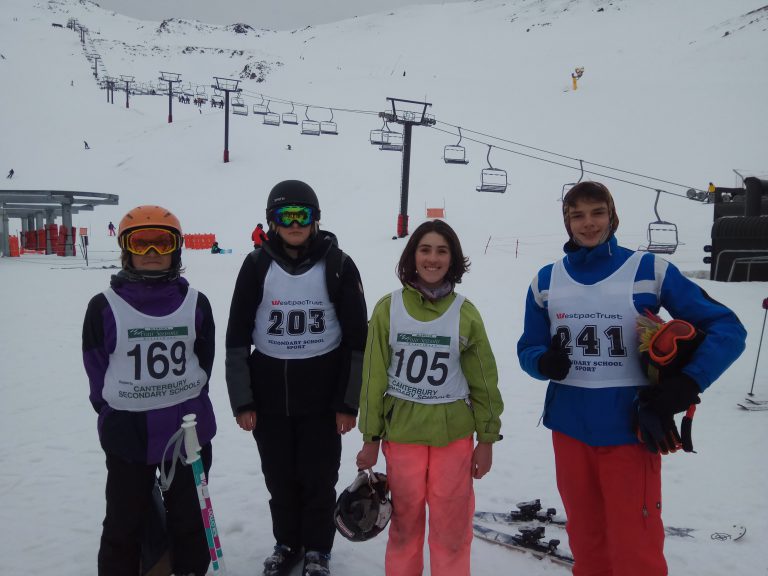 John Hopkins
Senior NCEA External Art Folio Dates
The time is almost here for senior NCEA art students to submit their folios.
All folios must be delivered to the art room by 3pm of the date given.
NB: Level 3 students have to complete an authentication form with a list of the artist models and have this attached to their folios on submission. See Holly for this form.
Level 1 – Friday 19 October
Level 2 – Friday 26 October
Level 3 – Monday 5 November
Holly Ramsay – Learning Advisor
Archery – Oliver Hamilton-Currey
In the first week of the school holidays I represented New Zealand at the Oceania Youth Champs in New Caledonia for Archery. This included all the top youth archers from Australia and the Pacific Islands. From this competition Oceania picked an archer to attend the Youth Olympics, and for the first time an archer from New Zealand was selected after a very hard fought competition.
Although not coming away with any medals this time, I did get a PB (personal best).
I first picked up a bow on my 10th birthday for fun which soon turned into a passion. I am a member of Aimtru Archery based in Mandeville and am also in the Aimtru National Development Squad, which competes in International and domestic competitions. It has been a great way for me to see New Zealand.  I am also hoping to compete in the USA in the next year or so.
Oliver Hamilton Currey – Student
Yearbook 2018
Students on the Unlimited Campus have begun work on the 2018 Yearbook.  Let's show how our special character works!!!  Photos of individual students start with the Year 7-10 community  next Tuesday so be prepared (refer to picture – although ours will look better than that) otherwise we use the school's KAMAR photo 
.
If you want more details please come see us (the students) in P3 during Purple Media class.
Marlene Te'evale-Hunt – Learning Advisor
PHILOSOPHY IN THE THINKERY
Our Year 7 to 10 Philosophers have been discussing Artificial Intelligence. Many interesting questions have been raise. One of the most interesting questions being discussed is: "Is it possible for computers to think?" To answer that question, we decided we need to know how computers work so that we can compare them with something that we know actually thinks, the brain. So we learned about how to write computer programs. We then needed to find out how brains work. This lead the class onto a rare trip outside The Thinkery, into the wide outdoors to run an experiment. Small groups built their own brains out of string and cardboard. They each succeeded in building a small neural network (that's what brains are made of) that can play a game of "snap".
Pictured below are two neural networks. Each student acts as a node in the network. It was a lot of fun. Thanks to Ali (student teacher) for running this cool activity.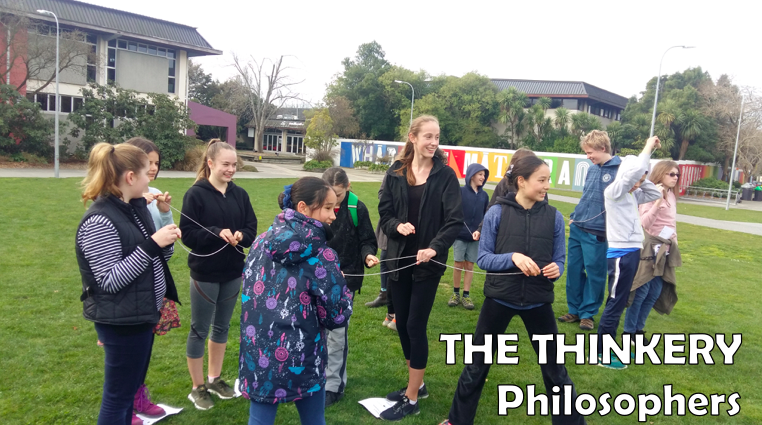 Brent Silby – Learning Advisor
Kay's Community Newsletter
IEMs
You can book these via the website now. Please go to the connect tab and choose Unlimited Campus. From here you need to book with your child's LA. You should receive a confirmation email when you have booked. Please note this sometimes goes to junk mail.
Last Ski Trip Wednesday 19th September
Only one ski trip left after this coming week. Wednesday 19th September. Total cost to students $85 which includes ski hire, pass and lesson. Adults can travel with us for $30. Please sign up using the below link:
Parent Led Workshops
Hey everyone. As part of our planning for term 4 we have been discussing setting a aside some community time for parents to lead workshops. A number of parents have offered their skills to us so we are hoping we can bring all of these offers together. At this stage we are looking at having Parent Led Workshops on a Wednesday morning in term 4. Parents could potentially offer a one off workshop or one that runs for a few weeks. The time slot would be from 9.00 – 10.30 and workshops could run for some or all of that time. LA's will still be on hand to support and can collaborate with parents if this was helpful. I am going to create a Google Form for parents to sign up on but feel free to email me if you have any questions.
1920s Fun
On Friday we had over 25 students come and enjoy an afternoon of 1920's fun. This was another Ao Tawhiti Project run by Molly, Bella, Lulu and Rosie. They had faux gambling, music and videos, cocktails and food,  a dress up competition and a photo studio. It was really well organised and lots of fun. Well done girls. Evan has been supporting the photo studio and we will send a link out soon with how to view and purchase more photos.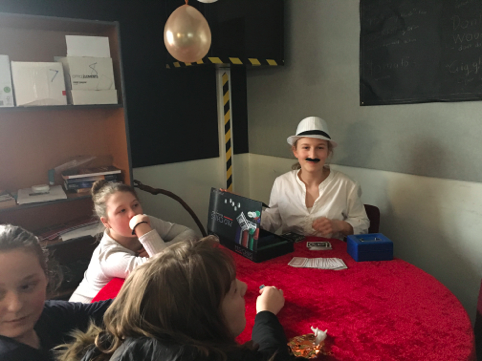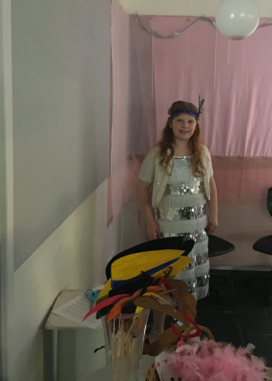 Kay Hayes – Community Leader
Other Notices
Free Theatre Christchurch
October Holiday Programme – 8-13 years.  Visit below link for more info.
https://mailchi.mp/24c32b14f431/october-theatre-kids-holiday-programme?e=7e418bf669