In this newsletter
This newsletter has important NCEA information, notices for upcoming events including the COL and the last Discovery Campus Working Bee for the year.  Ian and Duncan also share their thoughts on offsite learning and gateway.
Upcoming Events
Term 3, Week 5: Starting Monday 21 August 2017
Wednesday 23 August, 8.15am-8.45am: Breakfast Club, Kitchen, Unlimited Campus
Wednesday 23 August, 11.45am-12.30pm: Kapahaka, Unlimited Campus, DW2
Term 3, Week 6: Starting Monday 28 August 2017
Monday 28 August – Friday 1 September: Practice Exams, Unlimited Campus
Monday 28 August: Term 3.2 Begins, Unlimited Campus
Wednesday 30 August, 8.15am-8.45am: Breakfast Club, Kitchen, Unlimited Campus
Wednesday 30 August, 11.45am-12.30pm: Kapahaka, Unlimited Campus, DW2
Friday 1 September: School Formal
Sunday 3 September: Newsletter Published
Messages
BOT News
Ao Tawhiti Unlimited Discovery School Board of Trustees' Election
Declaration of Parent Election Results
Parent representative votes:
Karen Grant​ ​44
Judy van Dongen​ ​30
Invalid votes​ ​ 3
I hereby declare the following duly elected.
Karen Grant
Signed
Jacinta Buist
Returning Officer
14 August 2017
Message from Steven
Enrolments 2018 – Unlimited Campus
The enrolments process for 2018 at the Unlimited Campus is now complete. We have several fantastic new students and their families arriving next year.  Every student we offered a place to has now accepted their place.  This means that for the first time since we merged, we will hit the Ministry of Education assigned roll cap for the Unlimited campus.  This is excellent news for us as we continue to prepare for our transition to the CBD.  An important part of our strategic plan is managing our roll carefully with an eye to eventually being a Y1-13 school of 670 students.
I am really excited about what these new families will bring to Ao Tawhiti Unlimited Discovery.  The tours at the Discovery Campus continue to be very well attended and I am confident that we will be close to the site cap at Discovery next year as well.
Diverse and flexible individual learning pathways are supported – Part II
Last newsletter I promised share some examples of how diverse learning is for our students Ao Tawhiti Unlimited Discovery.  The staff contributed several examples of how students are currently living this guiding principle.  The examples including working on personal inquiry projects, seeing my passions built into my learning contexts, regular offsite learning activities, social action projects, personalised gateway pathways, attendance at University courses, trade courses, group impact projects, correspondence programmes, game designing, forming and performing as a band, school production, running your own business, planning the school formal, selling your artwork online, classes where the students have negotiated their own learning and assessment pathway, and many many examples of how our students are empowered to learn.  This is of course in addition to the amazing learning opportunities that our LAs ensure are available every day for our students.  The interesting part about this discussion for me was being able to go back to my homebase as see how many of them are using our school to best meet their own needs.  Sometimes as educators we get caught up in only looking at curriculum as learning objectives and assessment.  Talking to the students reminds us that for our students there is so much that they want to learn, and sometimes what we feel they must learn can get in the way of what they desire to learn.  I love that our special character gets us trying to cater to both.
Steven Mustor – Director
Message from Duncan
Gateway
This year I've been fortunate enough to have a small homebase of year 11-13 students. Being an HBLA, I think, is one of the greatest jobs going for a teacher. To work with students one to one and build learning opportunities driven from their passions and interests is an amazing privilege.
With a homebase of senior students a lot of the focus has been on transition beyond school. It's fascinating to work with them building very bespoke and varied pathways. This is where Gateway, and the opportunities it supports is so powerful.
Gateway is a Tertiary Education Commission funded program that enables schools to provide senior students (year 11 and above) with opportunities to access structured workplace learning. The contexts and possibilities for this are vast. In just my homebase this year I have students accessing learning in automotive mechanics, Maori Tourism, sound production, tattoo art and sport science. For each student the program is highly engaging and personally relevant. As school that looks to provide diverse and flexible pathways this certainly one mechanism that supports us to achieve this in very authentic manner.
Attendance
To support student attendance one of the mechanisms we use are text message notifications. These are generated when a student has not been recorded as present on site. We send the texts for a number reasons: At the most serious end of the spectrum it's to create awareness if student was to go missing in the time between leaving home and arriving at school.
For some families in some instances we recognise there is a degree of frustration when you receive a text and believe that the child is at school. Firstly, it's important to emphasise that we're not sending these reminders with any intent to cause distress. We send them because our records indicate that the child is not at school and we believe that informing parents is the right thing to do.
In cases when the student is at school and a text is generated there are some common themes:
The student has arrived late to class. When the roll was marked they were not present and the text message has been generated and sent before we were able to record attendance.

A student is on site but has chosen not to go to the class they are enrolled in. As they are not present in the class the LA has no option other than marking them absent.

As a result of technical issues rolls are late to be marked.
We are constantly reviewing and refining our attendance processes to have as accurate and up to date information as possible. We appreciate your partnership with us to achieve this.
Practice Exams
Just a reminder these are coming up soon. Week 6, August 28 – September 1. Students in years 11 – 13 are only required at school during that week when they have an exam.
Duncan Woods – Deputy Director
Message from Ian
I hope everyone has a had a great week….
I wanted to have a chat about Off Site Learning today. I thinks this is a great opportunity that we offer here at Ao Tawhiti and one that is used well by some of our community. Off Site Learning gives your child the chance to learn in places that best suit the style and type of learning that they are experiencing. On many occasions we can't provide the best environment for a learning experience, having the chance to learn away from school means that your child can experience this learning in the most suitable environment.
I thought I'd frame this around a good example. On Tuesday Millie and Archie (my two children) spent the day skiing up at Porters Pass. This was an Off Site learning opportunity that their Mum organised. She took Millie and Archie, one other parent and 3 other kids away for the day. Skiing is something that both of the kids have an interest in, in fact I'd say for Millie it's becoming a passion as she becomes more competent. Clearly this is a prime example of doing something in an environment that best suits the learning experience, sure you can read a book about skiing or watch some youtube videos, but nothing beats doing it! Along with the skiing learning experience, they have had to spend the day self managing their gear, making sure they are well hydrated and fed and looking out for each other. It's a pretty comprehensive learning experience.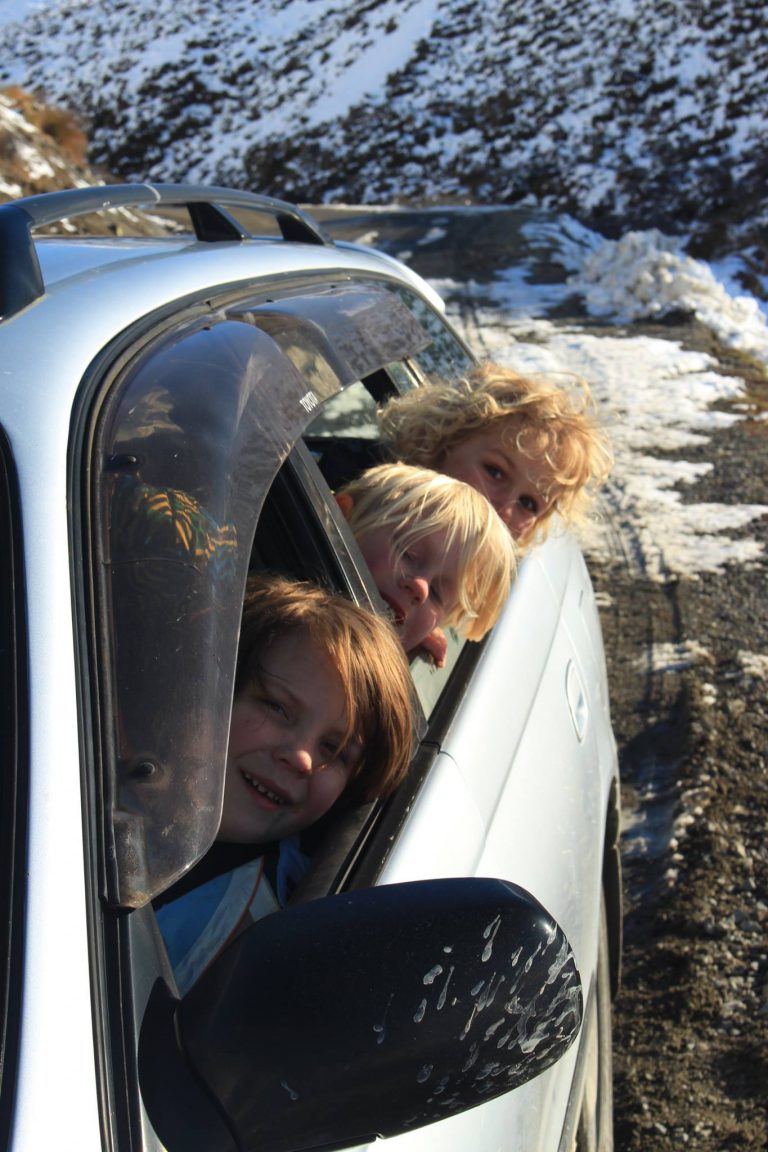 ​

As a school we do have some expectations, and minimum requirements, around this. If you choose to have an Off Site learning experience this needs to be written up in the LMS. In this Skiing example we are recording this in two ways. Firstly we have written this up as a 'goal' for Millie and Archie, because there are some specific things that we are planning that the kids experience during skiing, and they are having this experience a few times over the rest of the term. Secondly we are going to be 'posting' against this goal, this post will explain what happened on the day and in this case we want both the kids and mum to write this up, add some photos and video. Writing a "Goal' and creating a "Post" are both options in your child's section of the LMS that you can access. 
Last year I made a youtube tutorial to help walk parents through how to access the LMS and create a post. This was designed specifically with Off Site Learning Experiences in mind….have a wee look at the link….  
I do believe that this is one of those point of difference for us as a school. It gives us an avenue to really live out our Special Character principles. It moves away from the notion that the only valuable "Learning" can happen at school and be delivered by a "Teacher". We absolutely recognise that there are a multitude of learning opportunities that will best happen away from school, either because it's a guaranteed quiet space, or there's an available expert on hand, or there's an amazing performance occurring, or you need snow to learn to ski and the only place that can be found is on a mountain.
Finally, this doesn't have to be just about your child. As with the skiing experience, this was 5 kids, 2 who didn't have their own parents on the trip. In the good old days parents used to organise Off Site Learning days at their own houses for a group of kids. The opportunities are only limited by your imagination.
If you're keen to have a try at this, just have a chat to your LA. They know what to do and could point you in the direction of parents who have experience in this themselves.
Thanks
Ian Hayes – Deputy Director
Schoolwide Notices
Celebration of Learning – Friday 15 September
The CLs continue to work hard on making sure that our first whole school COL is amazing.
There's just under 4 weeks to go so make sure that you clear you evening and come along and see just what our students get up to.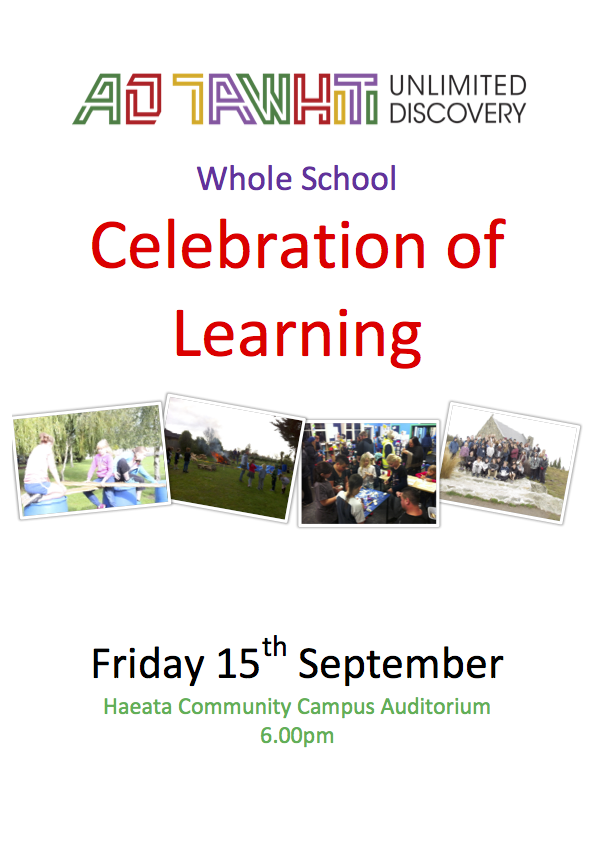 The Community Leaders
1-6 News
HB Phoenix – SPCA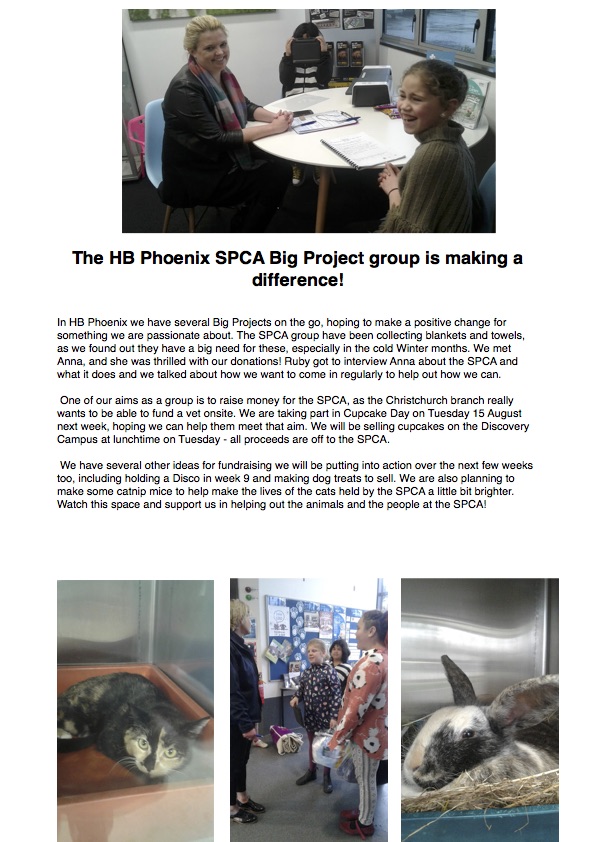 Mel Fisk – Learning Advisor
STEM Challenges in HB Kiwi
This term Suze and I have noticed the children being interested in constructing, problem solving and collaborative work. With that in mind we have been offering a STEM (science, technology, engineering and maths) challenge each week. This week it was "What can you build with the connecting straws?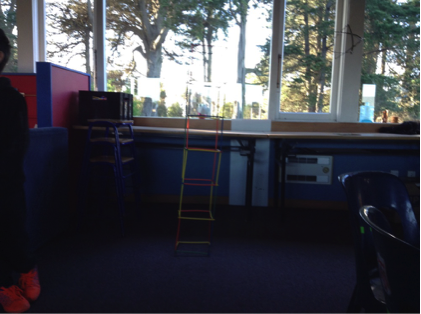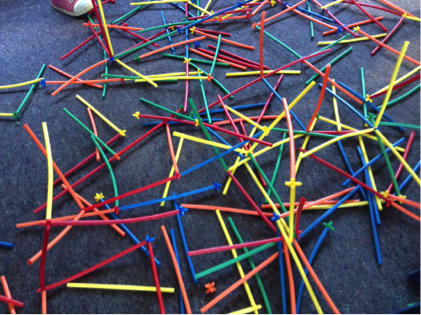 A small tower seemed the obvious shape to start with and then the magic began. "What if we could build the tower to reach the ceiling?" they wondered. This question inspired the whole homebase and soon they were working together under the leadership of Charlotte and Scarlett to make this goal happen. They enlisted Dean and Claire to help out.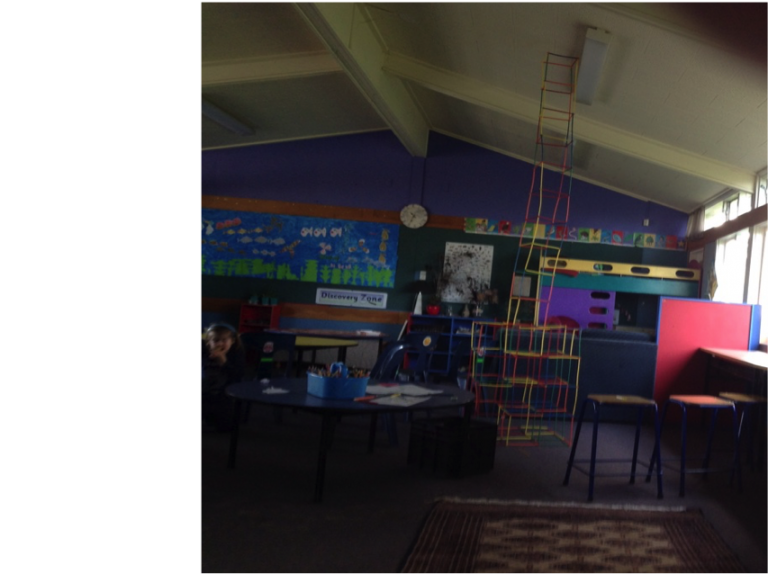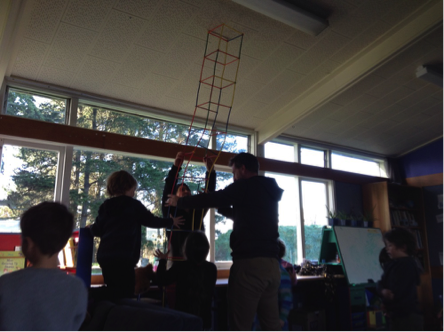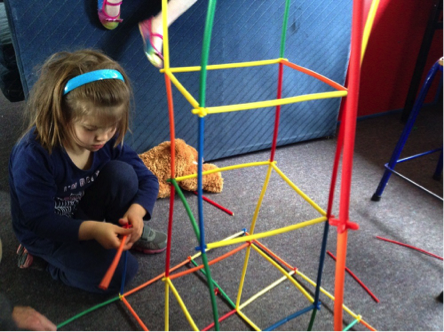 Success! But of course that wasn't enough – the children were inspired. So on Thursday a new challenge emerged. It was time to build a house we could all stand in.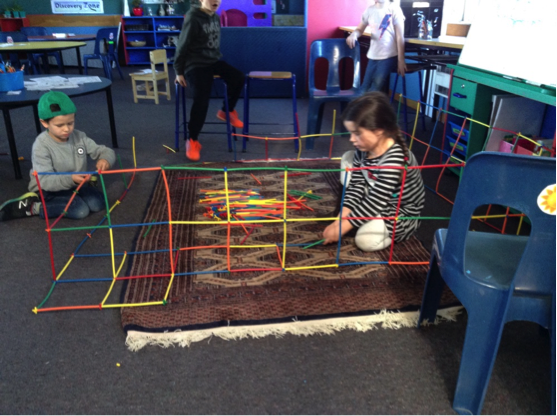 And are we finished with these straws constructions yet? No way! Next week we have plans for a bus, a boat and a rocket!
Nadine Walmisley – Community Leader
Working Bee / Seedling Sale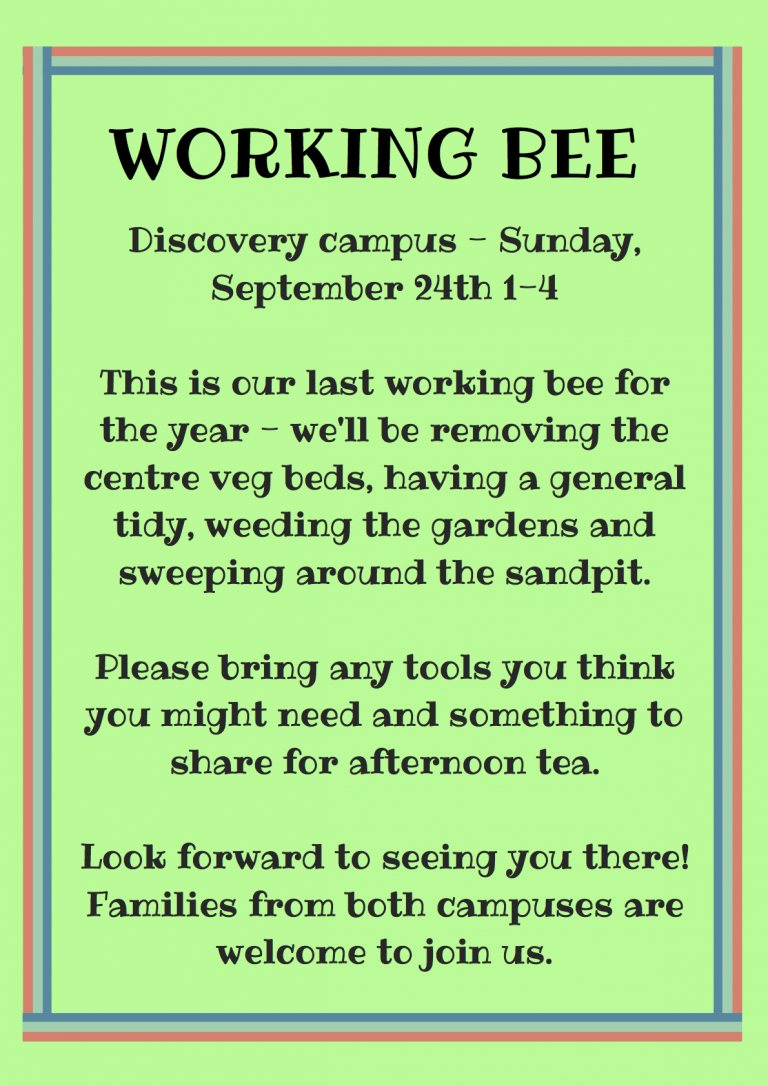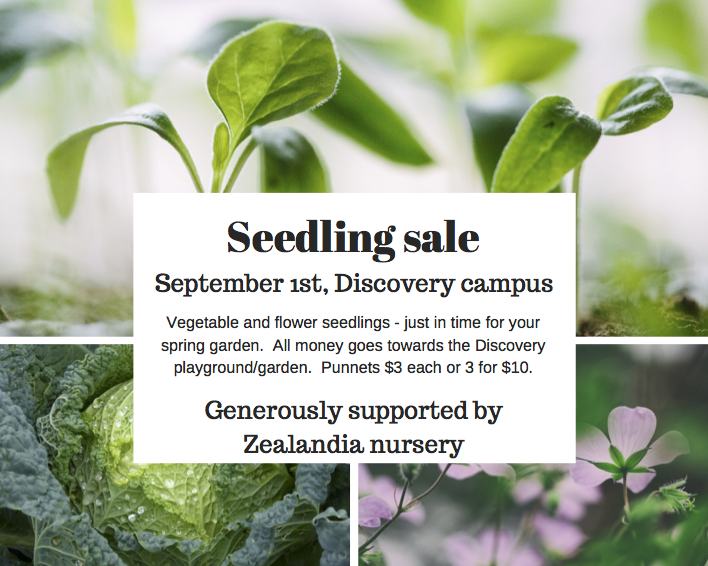 Emma Woods – Parent
7-13 News
Practice Exams
This year our practice exams run from Monday August 28th to Friday September 1st. All Year 11, 12, 13 students are on study leave during exam week. There will be no NCEA classes during this time. Year 9s and 10s who attend NCEA Level classes will have PBL time during their NCEA class periods.
Year 9 and 10s who are sitting exams have two days study leave prior to each of their exam sessions. Otherwise they must attend school as usual.
The practice exam time table can be viewed here:
https://docs.google.com/document/d/1scQcRp1cTA5WwZaP6O1XbjiqwVN3G0Zkvkkgw9YKKO4/edit
Please note, some subject LAs have (or will soon) run exams during class time, so not all subjects appear on this schedule.
Brent Silby – NZQA Principal's Nominee
NCEA Fees 2017
If you have NCEA fees payable this year, you will have received an invoice and reminders. The due date for payment is 26th August. The school collects fees on behalf of NZQA, then makes a bulk transfer to NZQA in September. If you do not make your payment to the school by the due date, you will need to pay your fee directly to NZQA. This can be done through the student learner login page on www.nzqa.govt.nz. NZQA may apply a late fee.
Brent Silby – NZQA Principal's Nominee
Internal Assessments
With only 8 weeks of class teaching remaining until the end of year exams, this is a critical time for students. Please encourage your students to complete any outstanding assignments before their due dates. It can be very difficult for students to manage their time when they have applied for multiple due date extensions.
Parents: your child may benefit from your experience and guidance in time management. It can be really helpful to ask how things are going at school to initiate a conversation about managing workload.
Students: if you find yourself overwhelmed, seek advice. That's what we're here for (LAs and parents).
Brent Silby – NZQA Principal's Nominee
Regenerate Chch Visit
On Wednesday 9th August Daisy Lavea-Timo from Regenerate Christchurch ran a series of workshops for students at the Unlimited Campus. Students were shown the plans for Cathedral Square and asked for their feedback and ideas.
Information and feedback forms are also available for the public to complete online. Submissions close on Monday 21st August.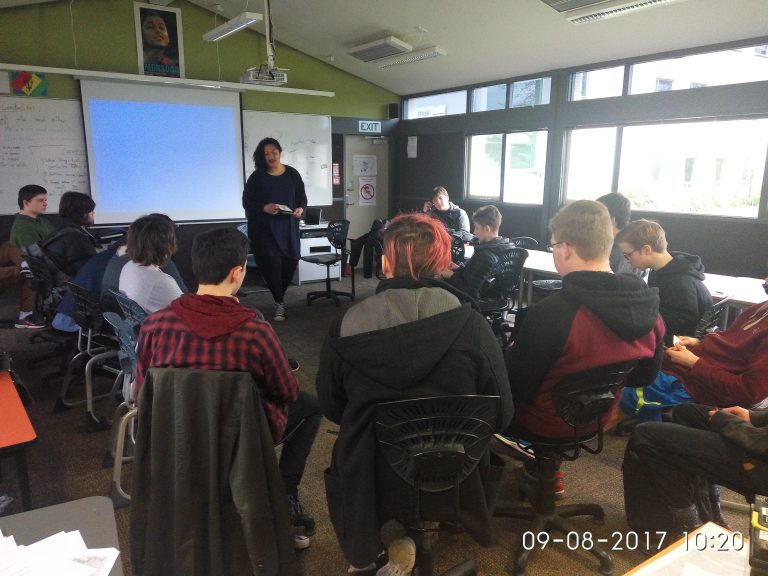 Matt Parkes – Community Leader
Other Notices

Kids Market 30th Sept – Halswell Community Market Flyer [PDF]