In this newsletter
The DDs all share their insights with you, including an app, the bus and attendance.  There are also reminders about breakfast club and fundraisers, as well as some updates from some of the communities.
Upcoming Events
Term 1, Week 5: Starting Monday 26 February 2018
Monday 26 February: Tuatara and Hawk swimming begins (daily for next two weeks), Discovery Campus
Wednesday 28 February, 9.15-9.45am: COL, Discovery Campus
Wednesday 28 February, 8.15am-9.00am: Breakfast Club, P13, Unlimited Campus
Term 1, Week 6: Starting Monday 5 March 2018
Wednesday 7 March, 8.15am-9.00am: Breakfast Club, P13, Unlimited Campus
Friday 9 March, 9am-10am: Endometriosis Presentation for Y10s, Unlimited Campus
Sunday 11 March, 4pm: Newsletter Published
Messages
Message from Steven
BoT meeting
The first BoT meeting of the year saw Evan Kidd reelected as chair.  The BoT also tried to get all the boring annual admin matters out of the way (formal approval of the budget, confirming the governance folder etc).
We've decided to conduct our policy review in a new way this year.  I'll send out a form / survey to the community a few weeks before each BoT meeting with links to the policies we're reviewing and ask for your feedback.  We're really keen to make sure that the policies that govern the school reflect the current needs of our community so I'd encourage you participate when these forms come out.
The BOT conducted it's review of last year's charter by randomly selecting a number of our families and directly contacting them.  The feedback was incredibly valuable and gave the BOT a good view of how families feel we are doing at both a governance and day-to-day level.  There was a general consensus that the charter (which covers 2017-2019) was an accurate representation of the strategic vision for the school.  We are finalising a couple of minor changes and will then share the updated charter with you.
Principal's Conference in Methven
The focus on the Canterbury West Coast Principal's annual conference was leadership coaching.  Dr Jan Robertson ran 3 sessions with us, taking us through growing a leadership culture that is inclusive of all and focuses on getting participation and solutions from the people working with the challenge every day.  It was a timely reminder of the work that the school did in 2014-2015 (using a coaching framework with our students during IEMs and learning conversations).
The other presenter was Hayley Dureau, a teacher at Mount Waverley Secondary College in Melbourne.  Hayley set up a place / base for students at the school to increase their voice and involvement in the direction of the school.  The students eventually settled on working with the teachers by leading a professional development session for them – on Hattie's visible learning and the role of feedback.  Their "teach the teacher" programme eventually lead to a survey of students becoming a part of all the staff's performance agreements.  The students are now focused on introducing "Mount Matters" which is basically a better version of a student council.  You can check out their youtube channel to see some of the cool things they are doing.
Thanks to the CLs and DDs that acted in my role was I was away.  I really appreciated the ability to work with other Principals for a couple of days and know that the school was in safe hands.
Upcoming appointments
There are two vacancies closing in the next couple of weeks. These are for vacancy created by Brent Barrett's departure and to permanently fill the community leader role currently being filled for Term 1 by Deb.  I'll send out requests for involvement from the community via the website at the end of week 6.
Property
There's not much to report right now.  Everything is still on track (scary I know). Ian posted a short video on the website last week and I'm meeting with the MOE property team on Wednesday to start talking about the process to be used to choose furniture and interiors.  From here I'm anticipating that we'll be getting student and parent voice to help make sure that the decisions we make reflect the needs of the entire school community.  I'll keep sharing pictures and info as it comes my way, but I'd also encourage all of you to go and visit the site and start familiarising yourself with the area.  We'll be permanently located there in 13 months!
Steven Mustor – Director
Message from Niki
It's been another great week I think, despite the crazy weather and the unfulfilled possibility of a closed day!
Bus
Whilst I am enjoying seeing our Core Values on a daily basis, there have been a few concerning issues on the bus and whilst waiting for the bus in the wharenui. This has had the result that we are sending home bus contracts for the children who use this service. On Monday I will talk to everyone who uses this service about making good choices, as well as telling them the story about the Mum of a good friend of mine who was in the Central Bus Exchange a couple of weeks ago. I saw her in Lyttelton, and she went out of her way to tell me that she had watched some of our bus children that morning, and admired their excellent behaviour. This is the kind of feedback we want!
Swimming
Swimming lessons start every day this week for the lucky tamariki in Homebases Tuatara and Hawk. They will be walking to Starfish Swim School, thank you so much to you folks who have offered to walk with us!
Sports skills
Alexandre Stiker, Isaac from HB La Torre Eiffel's papa, will begin some futsal skills and coordination activities with our tamariki this week. We are fortunate to be able to tap into Alexandre's expertise and offer such opportunities to our students. Youthtown are coming on Tuesday to make up for missing this week due to the weather.
I'm really enjoying getting to know our tamariki and parents, loving the laughs in the shared space and seeing our Core Values. I've had some great opportunities to work with individuals and small groups, and am looking forward to keeping that going for the rest of the term. Big thanks to our Learning Advisors and Learning Support staff for their continued support!
Niki Stephenson – Deputy Director
Message from Ian
Ao Tawhiti now has an App for communication
On the App you'll find options to…
Leave an Absentee message.
Contact staff.
Access useful school links.
Find events on our calendar.
See what's happening on our News feed.
Access the Parent Portal.
See our Term Dates.
Receive Alerts from staff.
Please feel free to head to the following link to download it…
http://aotawhitiunlimited.apps.school.nz/share/
Alternatively you can find it at the AppStore on your Apple or Android device. Search "schoolappsnz" to download the App. Then search for "Ao Tawhiti Unlimited Discovery" to find our school .
You will also be asked for a password at the download stage… we will update this a couple of times a year so keep an eye out for the email…the password is currently…
Alerts
You will initially be asked to sign up to the Alerts you might like to receive from staff. Our suggestion would be to sign up to your homebase and your community. As staff think of more things you might find useful to get an alert about, we'll add those to the list, so you may want to update this every now and again…you can find your alert subscriptions in the dropdown menu at anytime in the top right hand corner of the app.
We're hoping that you'll find this a great way to stay in touch and up to date.
Thanks
Ian Hayes – Deputy Director
Message from Duncan
Qualification matters
On Thursday Brent and I attended the Principal Nominee meeting. NZQA run this meeting: they provide information on updates to the qualification framework, clarification of best practice and highlight myths that are commonly held as NCEA truths. It was a great meeting, sparking  good conversation and some thoughtful moments on the flexibility that exists inside the NCEA framework.
Next week we have our first year 11-13 curriculum meeting. I'm keen to look closely this year at how we deliver NCEA, what might we do differently all with the aim of improved outcomes for our students.
On that note I am interested in having a clear picture of the qualification goals our year 11 – 14 students have set for 2018. To gather this information I've created this form
(https://docs.google.com/forms/d/e/1FAIpQLSdENV5D0hcdk_psWTezXGwKFbMLigq3Ern9Ha79-w7zun0LYg/viewform)
If you are a year 11 – 14 please complete this ASAP. It should only take a couple of minutes.
Attendance matters
Student success is strongly linked to attendance this has been demonstrated repeatedly in education research and from our own school data. As it's early in the year now is the time to be vigilant about establishing good routines. History tells us that those who let their attendance slip early in the year can quickly fall behind in class, which contributes towards a cycle of  continuing non-attendance.
To put attendance rates in perspective the following breakdown paints an interesting picture:
For a student with an 80% attendance rate they miss 1 day of school per week, which equates to approximately 2 school weeks per term, and 2 months per year. In this context it becomes easy to see why achieving goals can become difficult.
The school portal provides information on student attendance and if you have any concerns please raise them with the HBLA.
Duncan Woods – Deputy Director
Schoolwide Notices
Going to be late or away from school?
Please let the office know by 8:45am.  You can do this by using the interface on the new school app, emailing office@aotawhiti.school.nz or phoning us on 03 377 7773.
Ao Tawhiti Unlimited Discovery Office
Breakfast Club
The Unlimited campus hosts a breakfast club every Wednesday from 8:15am to 9:00am in the P13 kitchen. Come on by and start your day with some pancakes, fruit, tea, coffee, and more. Friendly conversation also provided! Soon enough we'll be heading into autumn, and our breakfast club is a warm and welcoming place to be, especially on those chilly mornings.
It's been great to see so many students stop by so far, and even greater that some students are jumping right in with making the pancakes, putting out kitchenware, and washing up their dishes afterwards.
We're looking for some parent volunteers to help, especially with the clean-up at 9:00am. Email Zack or Miriam if you'd like to lend a hand!
Zack Williams – Learning Advisor
Cookie Time Easter Fundraiser
We have a new fundraiser running. This year we can order Cookie Time Easter Tins. They come as a set of 2 for $20 and we get $5 that. At Christmas we made nearly $1000 thanks to several people taking the fundraiser into their work.
The way it works is you take the orders and collect the money. Once you have given the school the money we will order the sets for you. All money will go through Jill – accounts@aotawhiti.school.nz – this time preferably via internet banking but if not in person to her. We can start ordering soon so you can begin taking orders. Order form and flyer are attached.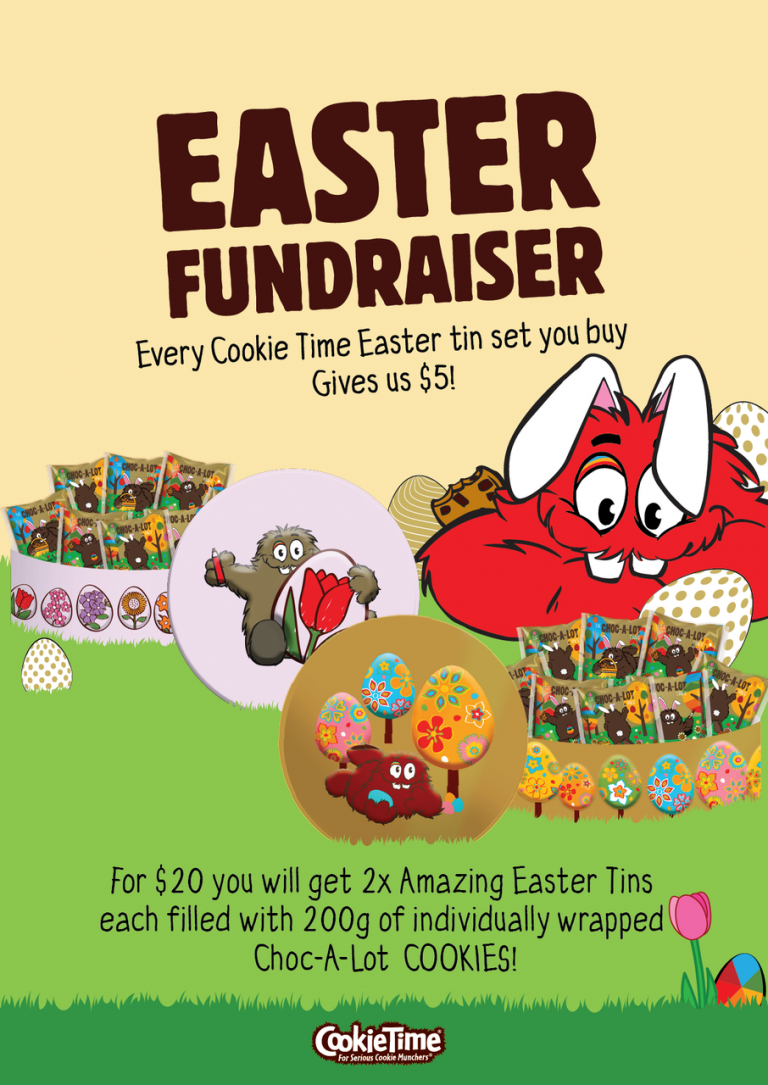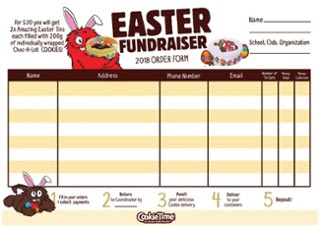 Kay Hayes – Community Leader
1-6 News
LMS / Seesaw / EOTC training
On Monday 26th of February at 7.30pm Niki and Nadine will be running a training session for parents on how to use our Learning Management System (LMS), the app Seesaw (predominantly used in years 1-6) and EOTC Risk management (all parents helping on trips are required to have attended one of these).
This meeting will be on the Discovery Campus. Please feel free to bring something yummy to share, or even a bottle of wine!
It may be useful to you to bring a laptop or tablet so you can trial what you've learnt, and ask any on the spot questions.
Please follow this link to let us know that you are coming.
https://goo.gl/forms/sGBHNwkQGKXTUMD53
Hope to see lots of you there!
Nadine Walmisley – Community Leader  
Working Bee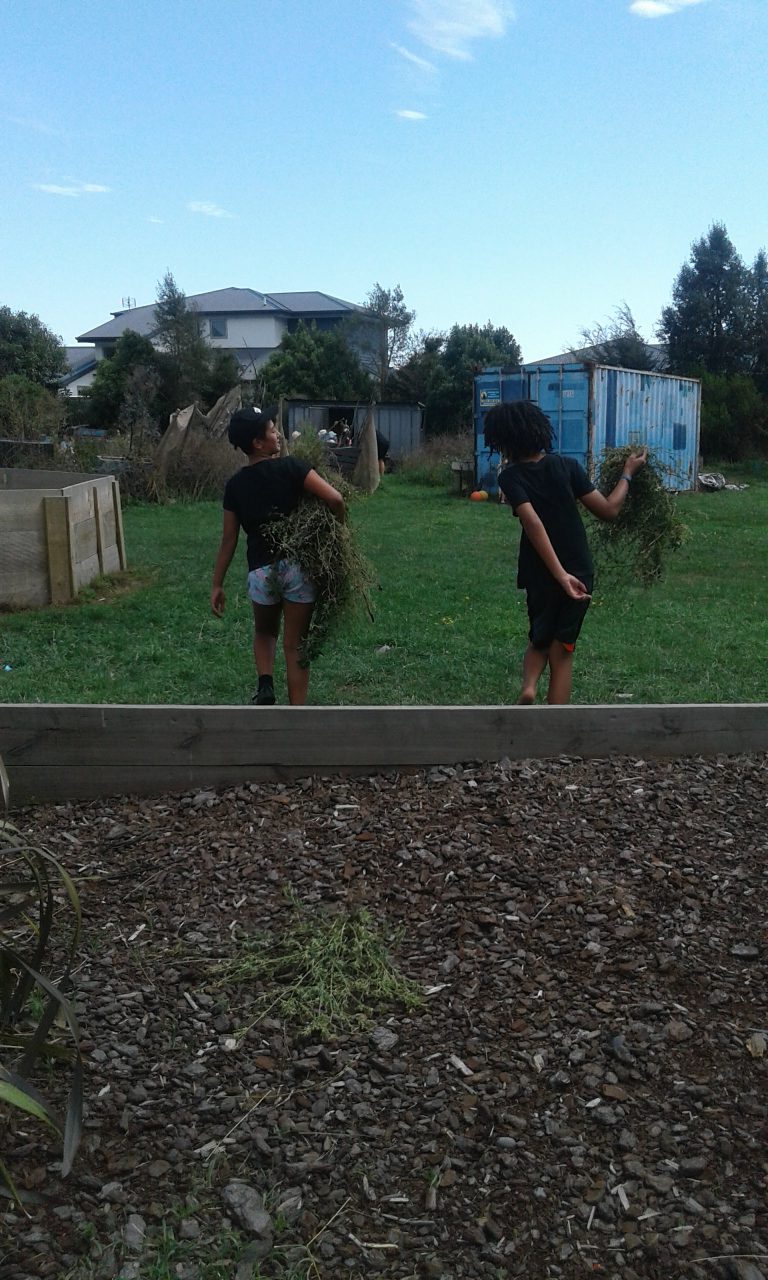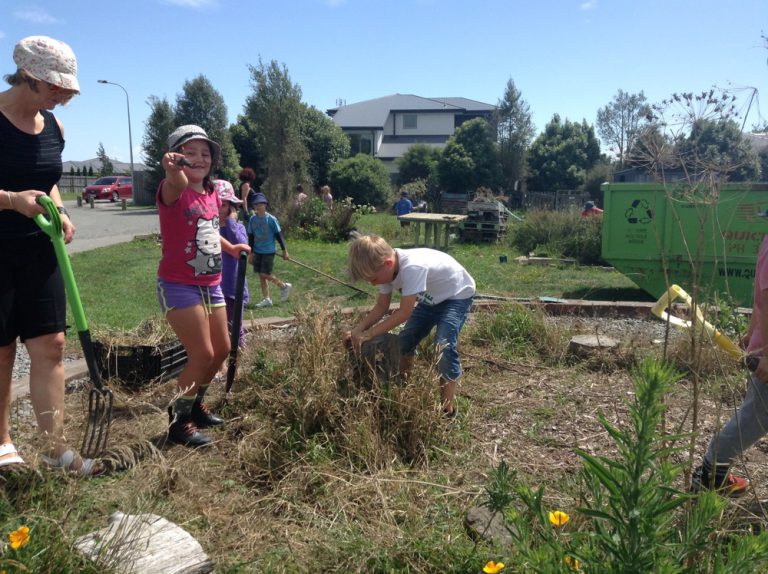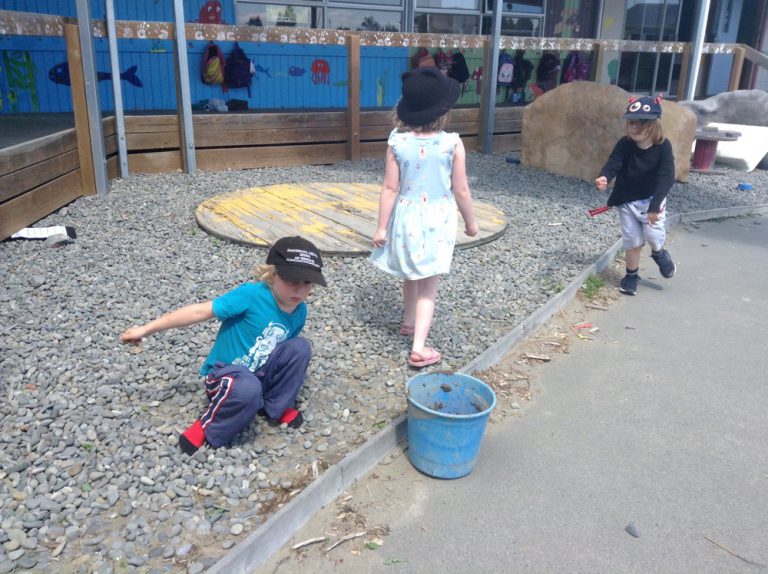 Nadine Walmisley – Community Leader
Parents In Tuatara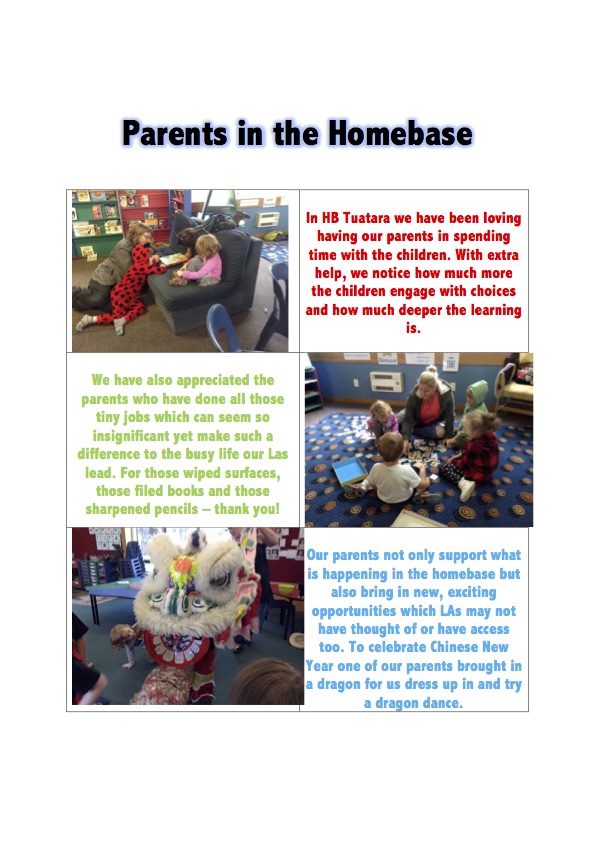 Nadine Walmisley – Community Leader
Phoenix News
Transport to Pool
Please sign up to help with transport to the pool this coming Wednesday at this link.
https://goo.gl/forms/HCGHiOWGpVgB8OHw1
Community Night 2nd March Weather permitting
Community fun  picnic/fish and chip night, get to know each other and have a play. Meet at the Margaret Mahy Playground on the grassy knoll by the slide. 5-6.30(?).pm onwards. Bring something for your family. We hope it's a chance for folks stuck at work late to be able to meet each other and maybe share numbers for play dates etc in the future, people to have a natter and meet all the new faces in the Community.
We would love to see you!
Get involved
We would love to have more folks in the Community even if it's only half an hour somewhere in the week you can spare to work with someone else's child it would be much appreciated!
Sports kids and parents
Sports guys we had ten kids turn up today without their equipment. We have used school money to go and buy more equipment to avoid the $100 fine for each team  (potentially $600 today) that can't play because players have not got the right gear. From now on if you are missing a mouthguard we will give you a school one and add the cost to your school account.
Thanks to the whanau who are helping us transport on Wednesdays or supervising teams today. Both the kids, us and other parents appreciate this immensely.
Reading Eggs closes this coming Friday 2nd March 
Hello Community we would like to give you the opportunity to choose to use Reading Eggs Year 1-3 (https://readingeggs.co.nz/ or ReadingEggspress  for year 4-6 (https://readingeggspress.com.au/) as a Self directed learning choice.  It's an online tool to help kids with reading and spelling.
If we do it through the school we can get a discount for you from hundreds of dollars for a family in the community to approximately $25 for the year for a student at our school. This is an opt in opportunity and is not covered as such by our school funds.
If you would like to sign up regardless of which community you are in please fill in the form on the link below and we will get this set up for you to use at school or at home and the amount will be credited to your school account for later payment.
Please fill in a seperate form for each member of your family who would like to be signed up 🙂
https://goo.gl/forms/oSc0IfN4USjGIGNz2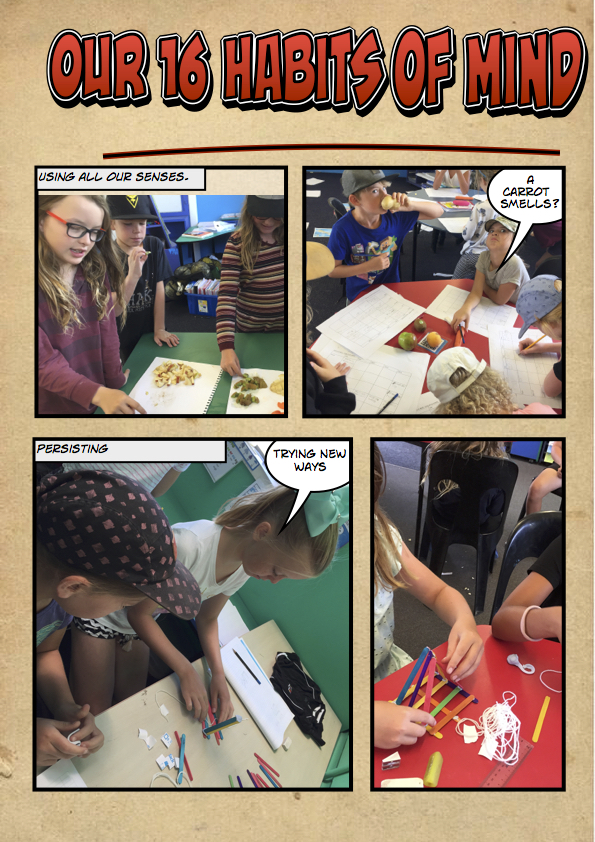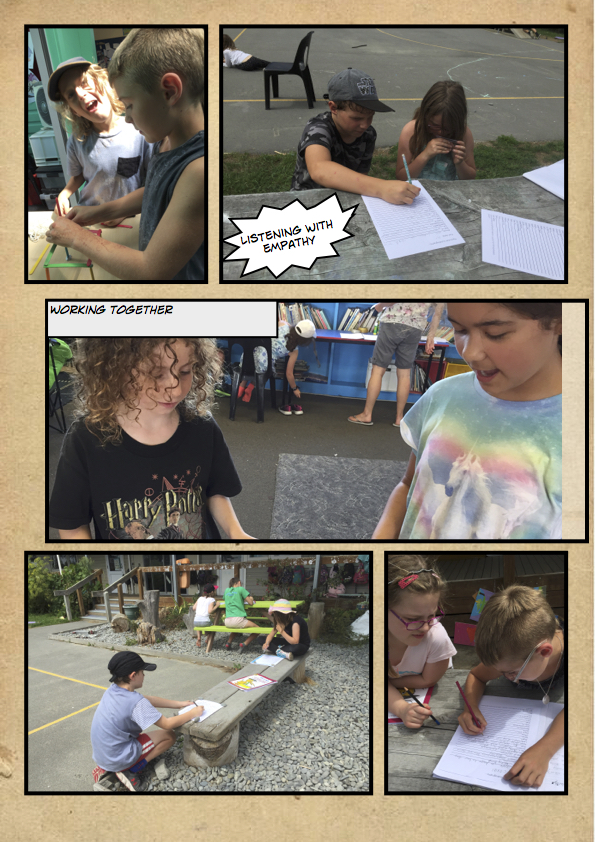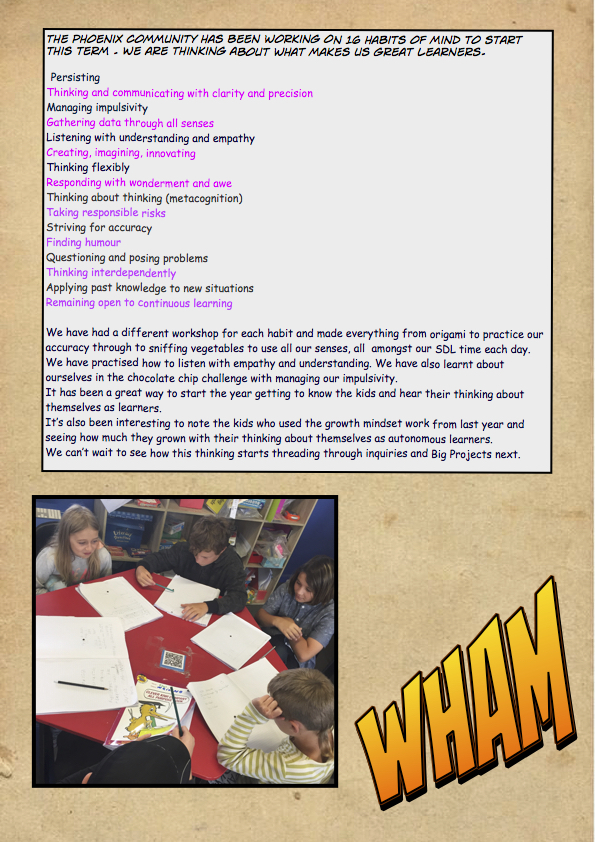 Have a great week folks, ka kite ano, Melva
Melva Gill – Community Leader
Futsal players playing at Hagley College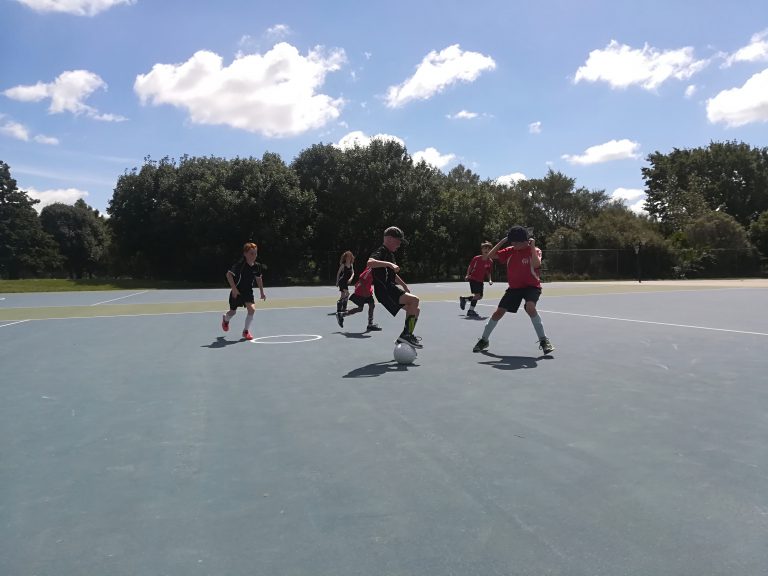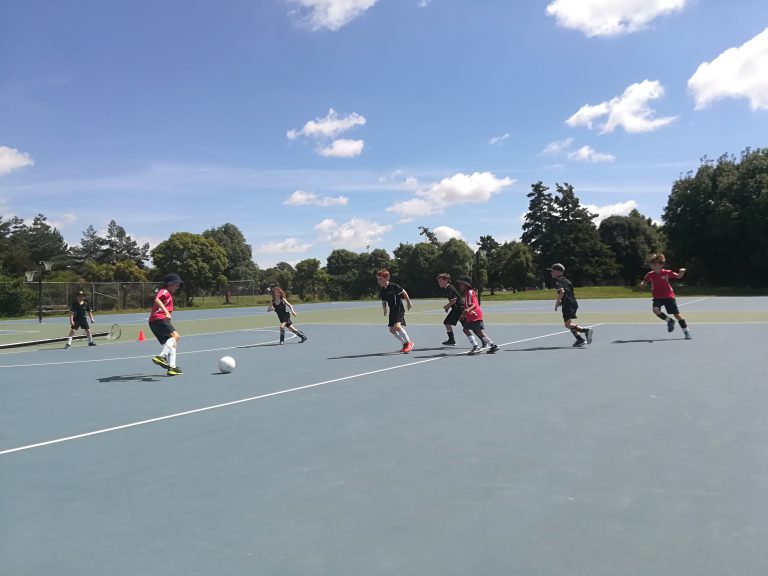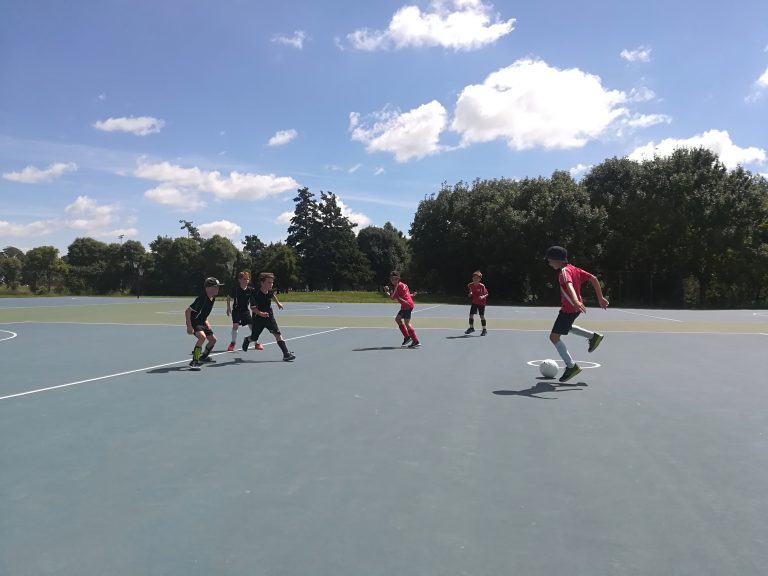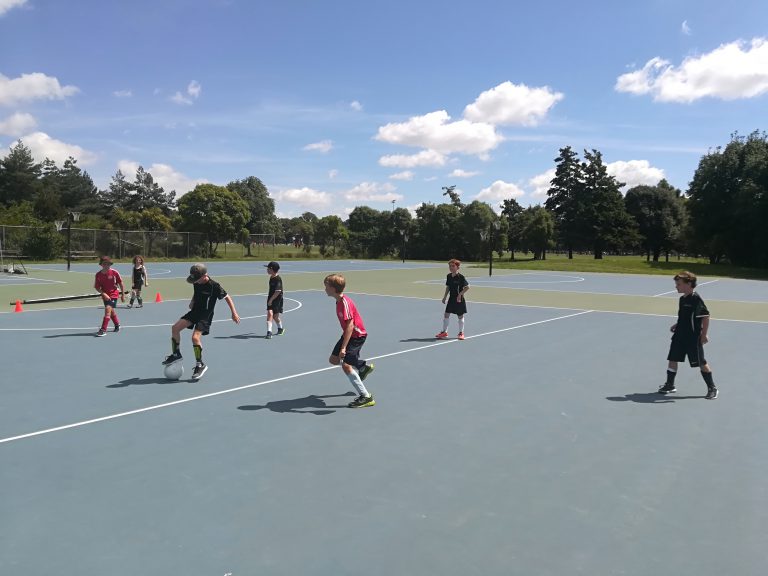 Melva Gill – Community Leader
7-13 News
Scholarship Chemistry Results
Congratulations to Diana Sosnovskaya for attaining Scholarship level on the 2017 NCEA Scholarship chemistry exam; the results were released last week. It is extremely challenging to attain Scholarship level: according to the NZQA website, "Approximately 3 per cent of Year 13 students studying each subject at Level 3 are awarded Scholarship." Way to go, Diana!
Zack Williams – Learning Advisor
NCEA Student Handbook
All NCEA candidates should familiarize themselves with our student handbook. You can view the handbook online here: https://drive.google.com/open?id=0B-UKbnb8rQAxbHdJOHVsNk54WHc
Brent Silby – NZQA Principal's Nominee
Student NZQA online
Students should be checking their NCEA information online at NZQA. Kamar holds unofficial records. The official records are held on NZQA. Students need to check their NZQA account periodically to ensure accuracy of results.
Log in at www.nzqa.govt.nz. Setting up an account is as easy as setting up any social media account. You just need your student number (NSN) which your Homebase LA can provide for you.
Brent Silby – NZQA Principal's Nominee
Kay's Community Newsletter 23rd Feb
Leadership Course
As you know Steve Hunt took about 20 year 7-10 students to the Papanui Youth Centre last week for a leadership course. He tells me that it was a great success with many students inspired to set new goals and take more risks with there schooling. The focus of the course is on being effective in getting results while caring for things that achieve those results.  Steve is going to set up a regular meeting time with these students to support their journey. Through the year they will come together again as a group and meet with the facilitators and discuss their progress. A really big thank you to Steve for creating this opportunity for our 7-10's.
Athletics Day 
This was a great success again. So many students wearing their community colours and having a go. From my perspective it was nice to see lots of yellow around and so many people enjoying this unique day. We also had a fair number of students help with the events this year which was really fun to be part of. Another really big thank you should go to Kelsey as she put a large number of extra hours into making this happen.
Community Time
In the last week we have moved into workshop focussed sessions.  We began by gathering some information from students about what opportunities they would like to help to create. LA's and students have been busy since then putting together workshops that offer. On Tuesdays and Thursdays we have LA led sessions – Circo Arts, Arts and Crafts and Ball sports. Starting this Friday we have about 8 student led workshops being offered. This week will be busy finalising these and signing students up.
Blue Skies Camp 28th / 29th March
We will be putting together an information pack soon and asking families to let us know who is and isn't coming. We are also putting together a group of parents to design the community evening part of the camp. HBLA's will be emailing parents and caregivers asking for a couple of people from each HB to volunteer.
Cookie Time Easter Fundraiser
We have a new fundraiser running. This year we can order Cookie Time Easter Tins. They come as a set of 2 for $20 and we get $5 that. At Christmas we made nearly $1000 thanks to several people taking the fundraiser into their work.
The way it works is you take the orders and collect the money. Once you have given the school the money we will order the sets for you. All money will go through Jill – accounts@aotawhiti.school.nz – this time preferably via internet banking but if not in person to her. We can start ordering soon so you can begin taking orders.
Kay Hayes – Community Leader
Self Defence Course
Christchurch Martial Arts at 250 Stanmore Rd is offering a self defence course for teenagers (boys and girls).
THE FIRST 4 LESSONS ARE FREE.
The first session is on Sunday, March 11 at 11am.
The class is taught by Graeme Spinks (a two-time NZ Olympian for Judo, with a black belt in Karate and an expert in Ju Jitsu).
BOOKINGS:  via the Christchurch Judo and JuJitsu Facebook page or ring 389 8831 during business hours or text 021 226 4100.
Should be good value from a person with huge experience in all aspects of martial arts and self defence.
Ino Kelderman – Learning Advisor
Other Notices
Coloring Competition-Christchurch Holi, Festival of Colors 17 March 2018

Revel Events and Christchurch Multicultural Council are excited to bring Holi back to Christchurch on Saturday 17 March. We would like to invite your school to join in the fun from 10am – 4pm at North Hagley Park, Events Village.
This year Holi is all about bringing life, colour and fun to our central city. Cultural fusion dance performances will showcase the many different cultures in our community joining together in celebration!
We are running a coloring in competition with three different designs for this year's coloring competition.  To find the images and posters for the competition click here . Color the images and post it to 28 Alpine View Lane, Parklands, Christchurch 8083, before Friday 9th March. The competition will be judged by Ira Mitchell from Art by Ira and announced on 17th March at the festival venue. The first prize is 2-night accommodation at Peppers Resort Queenstown, second prize is 1-night accommodation at Peppers Resort in Queenstown and third prize is gift vouchers from HappyHire Christchurch.
In India, this traditional holiday originates from folk stories, passed down through generations. Each region in India celebrates in its own way but Holi is widely recognized as a day to forgive, look ahead and celebrate as a community.
Holi is a day to forget worries and connect with family and friends. Come along and throw colors, dance, and enjoy DJs, traditional Indian games, cultural performances and festive Holi delicacies. We would enjoy seeing your school there. If you're interested, the entry to this event is free, colors will be available to purchase $5 for 2 packets. Please see the event here https://www.facebook.com/events/978733472267087
Kindest regards
Hitesh Sharma and Sandeep Khanna – Revel Events