It's almost Easter, and unbelievably there are only 10 schools days (not counting IEMs) left in the Term! Check out the huge number of pictures capturing some of the awesome learning experiences our students have engaged with in the last couple of weeks.
Upcoming Events
Term 1, Week 9: Starting Monday 26 March 2018
Monday 26 March: Scholastic Book Fair, Discovery Campus
Wednesday 28 March, 8.15am-9.00am: Breakfast Club, P13, Unlimited Campus
Wednesday 28 March – Thursday 29 March: Kay's Community Camp – Blue Skies, Unlimited Campus
Thursday 29 March: COL, Nadine / Suze / Jean, Discovery Campus
Friday 30 March: Good Friday [SCHOOL CLOSED]
Term 1, Week 10: Starting Monday 2 April 2018
Monday 2 April: Easter Monday [SCHOOL CLOSED]
Tuesday 3 April: Easter Tuesday [SCHOOL CLOSED]
Wednesday 4 April, 8.15am-9.00am: Breakfast Club, P13, Unlimited Campus
Friday 6 April, 9.30am-10.30am: Whānau hui, Unlimited Campus, P13
Sunday 8 April, 4pm: Newsletter Published
Messages
Message from BOT
Appointments Review
At the end of last year we ran our first Senior Leadership appointment process.  We are eager to get your thoughts on the process.  You can submit your thoughts by filling out this form or by emailing bot.secretary@aotawhiti.school.nz
BOT
Message from Steven
Appointments
Firstly thank you so much to all of the students, parents and LAs who took time out of their busy afternoons to come to the presentations.  It was a really great "show" with 6 different people presenting their 6 very different stories to our community.
Biology – Mattias Weiland will start as our new Biology LA from Week 4 in Term 2.  Mattias will step into Brent's HBLA role too.
CL – The BoT made the decision to appoint Craig Perry to the role.  However Craig is on study leave this year and will not be able to start until 2019.  Laura Borrowdale (who also applied and presented for the position) was appointed to ensure that we could cover the position while Craig is on leave.  She will however lead a Y11-13 community, and Florian will move to lead the 7-10 community. We did this to help create a degree of continuity within Kaha community.  Florian already has a homebase within Kaha and knows the students very well.  Laura will become the HBLA for Deb's students.
Property
I have a property meeting with the MOE on Wednesday. I will update you on anything interesting that comes out of it in the next newsletter.  On my latest glance through the fence it was still foundation work going on. Lots of steel and concrete.
Tech Room Update
The Tech Room is now a building worksite.  The builders are returning the room to its original state.  This work is expected to be completed in the last week of the holidays.  All going well this means we'll have a room for tech in time to Term 2.  We are still working through the contents with our insurers.
Enrolments / Tours
I have taken 2 tours at each site this year. We've had probably 50-60 families through.  It's an exciting time.  Many of the families looking through are specifically looking at us with 2019 and the CBD in mind.
We are likely to have a few spaces at each campus available for Term 2 which we will fill as per our enrolment scheme.
PINS
I really enjoyed my wandering around through the PINs offerings a couple of weeks back.  I was particularly thrilled to see Silas from the Unlimited Campus working with several students at the Discovery Campus.  It's such a great thing to see our students sharing their expertise with each other.  It really highlights our guiding principle of everyone's a teacher, everyone's a learner.
Whanau Hui – Friday 6 April
We're having our second Whanau Hui of the year at the Unlimited Campus.  Come along and get involved. Our first meeting saw the group start planning what opportunities could be provided for our learners as well as discussing representation on the BoT.
Steven Mustor – Director
Message from Niki
PINS
What a great time we all had during PINs! A huge shout out to all of the LAs, LSS, parents and students who ran and supported workshops. There was a fantastic range of choices on offer, from the physical to the creative to the technological to the cerebral. It was wonderful to see our Core Values evident as students participated, worked hard and showed aroha and respect to their peers and all of the facilitators.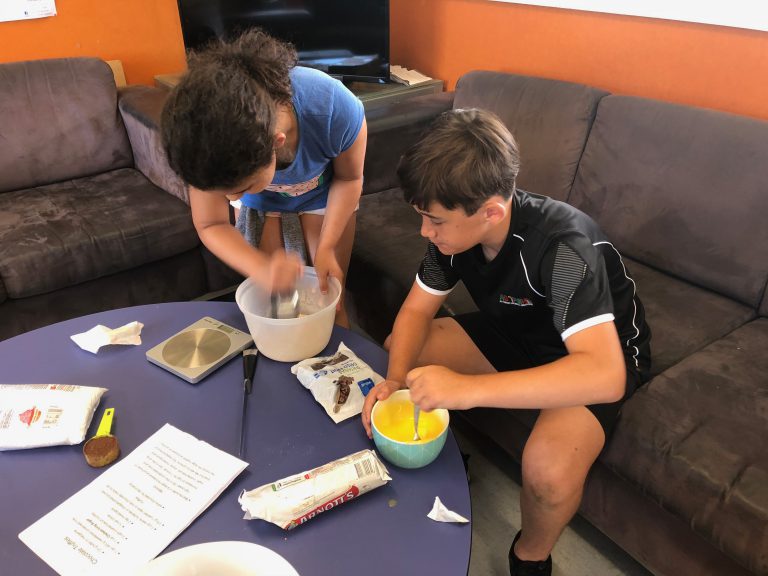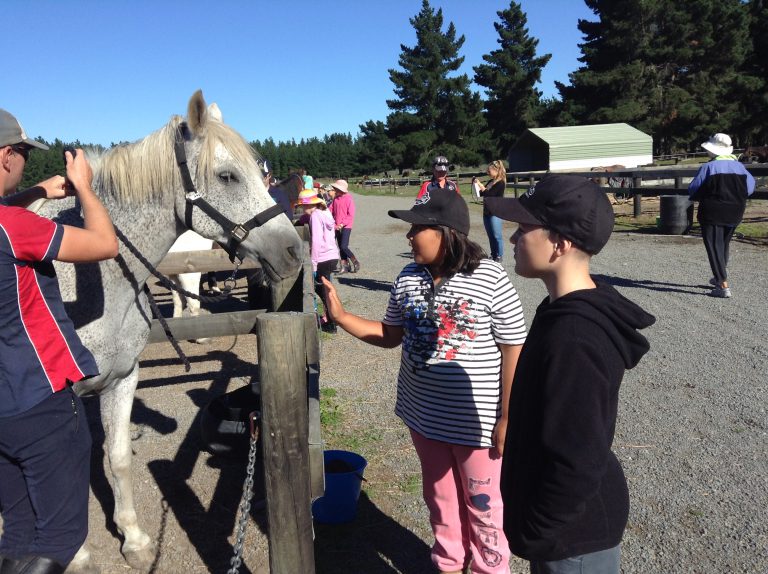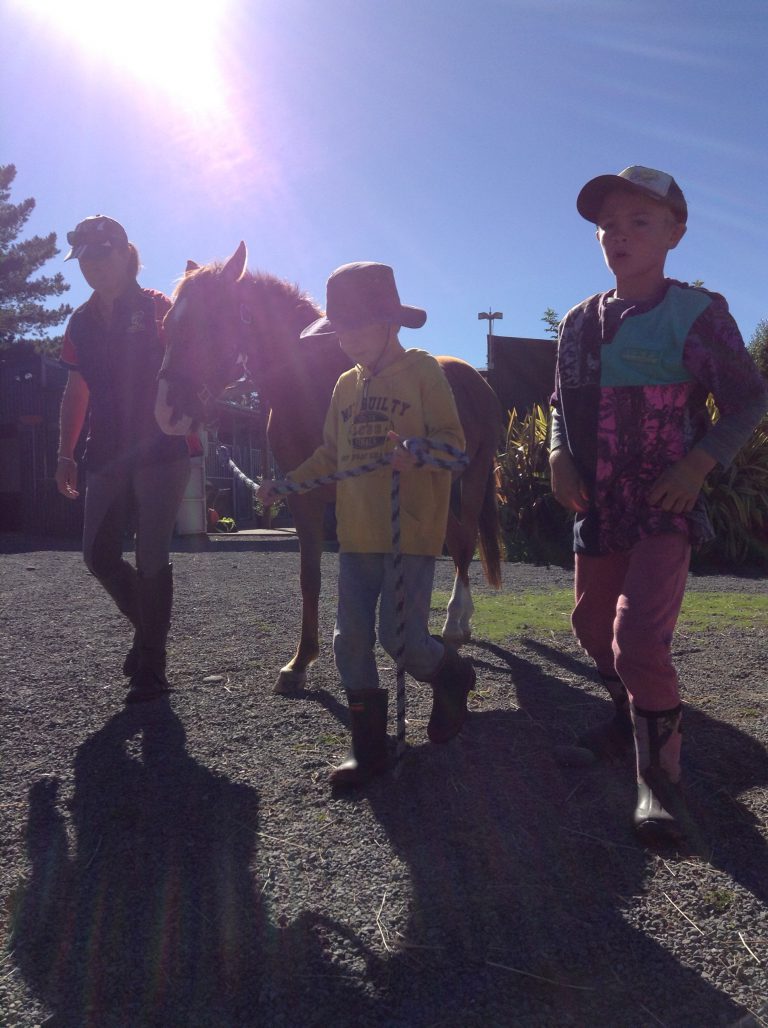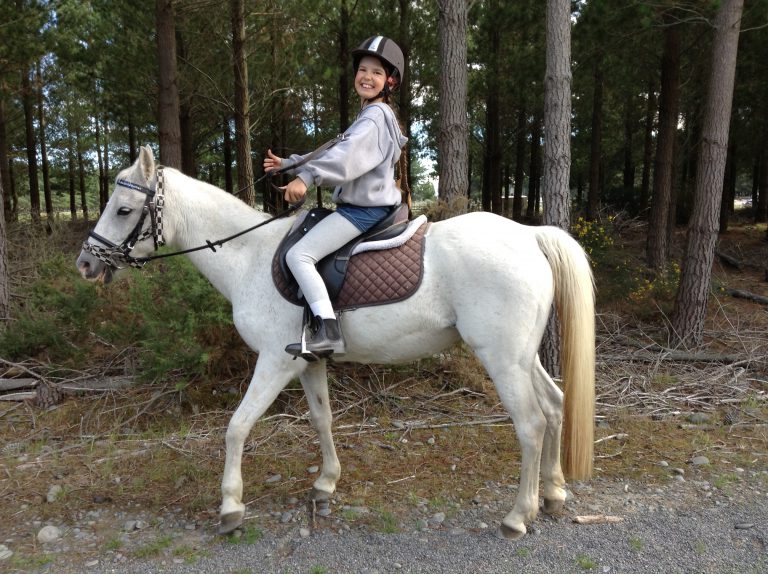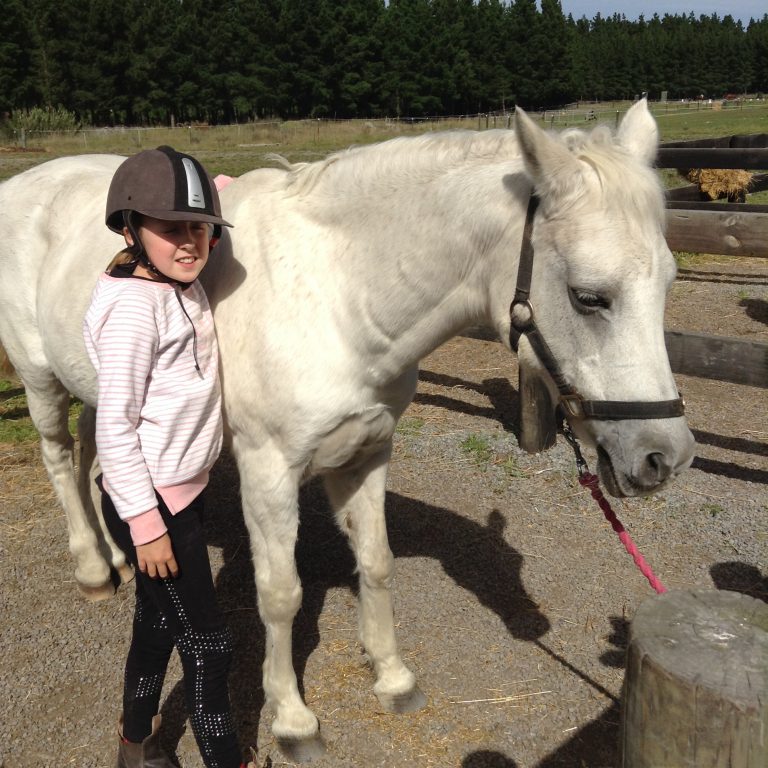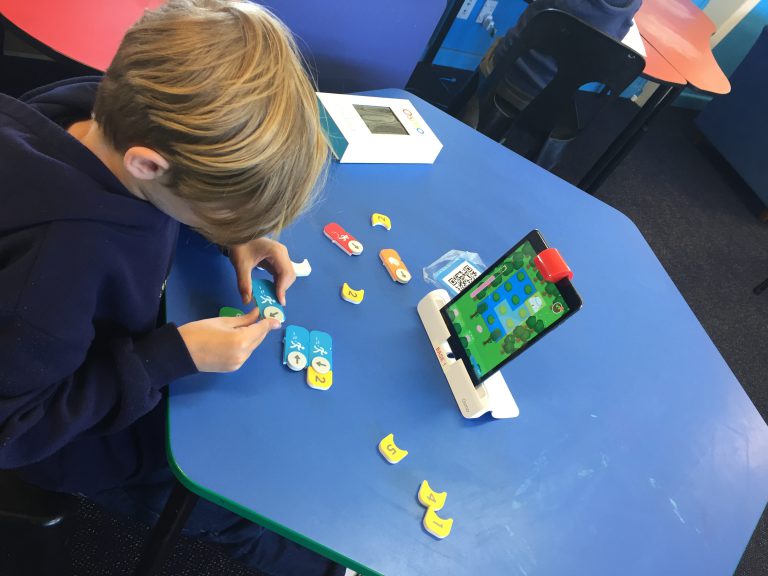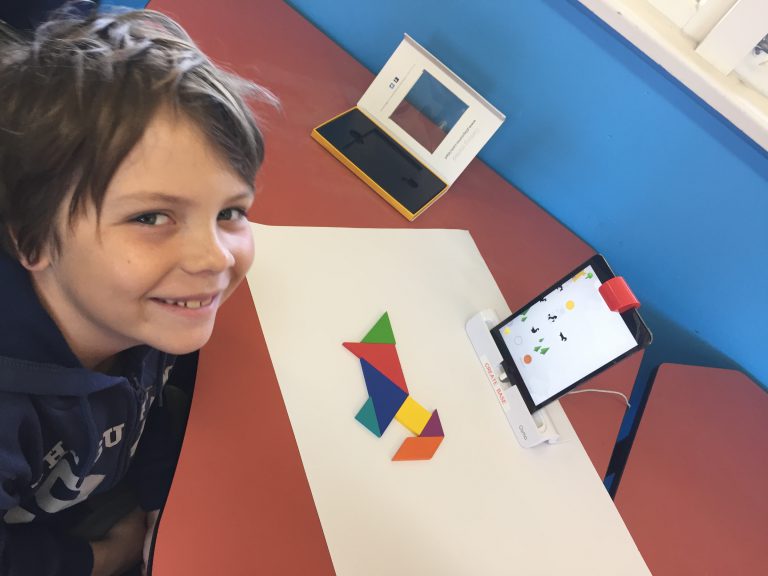 Camp
This Monday and Tuesday saw the Discovery Campus close as school took place at Blue Skies in Kaiapoi. Some families camped, others stayed in the lodges and others visited to make use of the open spaces and pool. And we had fantastic weather! Camp was an awesome opportunity to deepen relationships and form some new ones.
Thanks to everyone who made the effort to come along!
Music
This is a re-advertisement for guitar/ drumming lessons. Danial will be showing us what he can do during our CoL next Thursday at 1:00 in the wharenui on the Discovery campus.
My name is Danial Neale and I am a guitar/ bass guitar and drum tutor. I teach beginner through to advanced levels and typically do 40 minute lessons for $40. I do offer 20 minute lessons for $20 for younger age groups. I am keen to be a rock band mentor and enjoy taking students to Band Quest/ Rock Quest. I am available to teach at Ao Tawhiti Unlimited Discovery on the Discovery site on Tuesdays or Thursdays. My contact details are 027 821 1544 or email lessons@rockitchch.com. Many thanks, Danial Neale.
Book week 26 March- 6 April
Wow book week has arrived!!
A chance to look in our bookshop in the MakerSpace before and after school each day and buy a special book for your tamariki. Eftpos available. (A portion of book sales fundraises for the school. )
DRESS UP AS A BOOK CHARACTER and join the ​PARADE on Thursday the 5th at 9.15 (Gold coin donation to raise funds for the Cancer Society)
Grandparents welcome in HBs please to read to our tamariki after the parade!! (Please send a plate to the Shared Space for their morning tea afterwards)
Book Week workshops Thursday 5th in the afternoon at 1.15pm.
Do you know a children's book author we could have pop in? ​Contact Melva​
Can you help run the bookshop? Contact Niki please before Monday.
Niki Stephenson – Deputy Director
Message from Ian
Hi everyone 
Hopefully you've all had a great fortnight so far! The weather is a bit unpredictable at the moment…shorts or fishing waders, it's hard to tell!
Well, Kay's Community are off to camp this week on Wednesday and Thursday at Blue Skies. This follows a really nice Community Camp for the Discovery Campus last week. It was great to be out there as a parent for once and be able to relax and chat to parents. It's definitely a good spot for a local camp and the kids always seem to have a ball. 
I just reminded the staff on the Unlimited Campus that the Descriptors for 2.1 are due on the 4th of April, Wednesday after Easter. At that point you should all be able to head to the website and have a browse through the descriptors and make some decisions for the Learning Programme the first half of Term 2. We would like to have all these decisions made and communicated with LAs by Monday the 9th of April. This gives Duncan and I a few days to make sure that the courses are looking ok when considering numbers of students.
http://aotawhiti.school.nz/newschedule/
Don't forget that IEMs, across both Campuses, are happening in the last week of Term on Thursday and Friday (12th and 13th). The booking form will be available this week sometime and we will send out a notification when this is ready to go.
http://aotawhiti.school.nz/iem-booking-discovery-campus/
http://aotawhiti.school.nz/book-a-meeting-unlimited-campus/
Finally, we have 284 users of the new School App. Hopefully you have been receiving the alerts we have been sending out. I know some of you have  mentioned that you haven't, according to the School Apps folk this is because you have your Notifications turned off for School Apps, you will need to head to your settings and turn this on. We are trying not to bombard you with Alerts so hopefully you find this tool useful not annoying! If you are still to get the App please head to your AppStore and search for Schoolappsnz, download, type in Ao Tawhiti Unlimited Discovery and then add the password that was emailed out earlier in the year (if you need this you can request it through the App).
Have a great week.
Ian Hayes – Deputy Director
Message from Duncan
Emerging Technology and learning
Last year Richard and Myself attended a conference focusing on the impact of emerging technology and the implications for learning. The conference showcased leading edge applications of virtual reality, augmented reality and artificial intelligence.
The possibilities these technologies afforded was astounding. We witnessed robots that could support children to develop a growth mindset, digital medication that can improve cognition and possibly have a therapeutic impact on learning difficulties such as ADHD and dyslexia. Not to mention VR experiences that could place a person in the middle of an historic event or support them to build empathy and social skills.
Since the conference we have been puzzling over what it all means for us. How might we use these technologies in our school and what do we need to be thinking about as we move back into the CBD.
After a little research we were fortunate to find the University of Canterbury HIT Lab. A research center based here in Christchurch that studies this very technology. Last week we met with the staff out there, had a tour of the Lab and began the process of exploring possible research possibilities with them. Our discussion led us to 3 distinct areas we would like to focus on. The learning area experiences the technology can enhance, the therapeutic benefits and the opportunity to learn about the technology itself.
We are hoping that over the coming weeks we can begin to build a relationship with the HIT Lab that will lead to positive outcomes for all our learners.
The link below is a talk given by Dr Adam Gazzaley, similar to the one at the conference.
Duncan Woods – Deputy Director
Schoolwide Notices
Reader / Writers Needed 
We have an increasing number of students requiring reader / writers for assessments. If you have a spare hour or two and are willing to read a task to a student and write down their reply I would love to hear from you. Training is provided and you don't need to have done it before.
If you can help, please contact Paula at paula.green@unlimited.school.nz
Thanks
Paula Green – SENCO
1-6 News
Op Shopping PINS
A great time and beautiful outfits and costumes were created at the opp Shopping PINS last week. On a budget of $15 each we visited opp shops and Toms Emporium for supplies. Gorgeous outfits, a cow costume, wolf esq outfit, a fairy costume and an alicorn costume were invented. It was great to see how they budgeted, created and supported and inspired each other.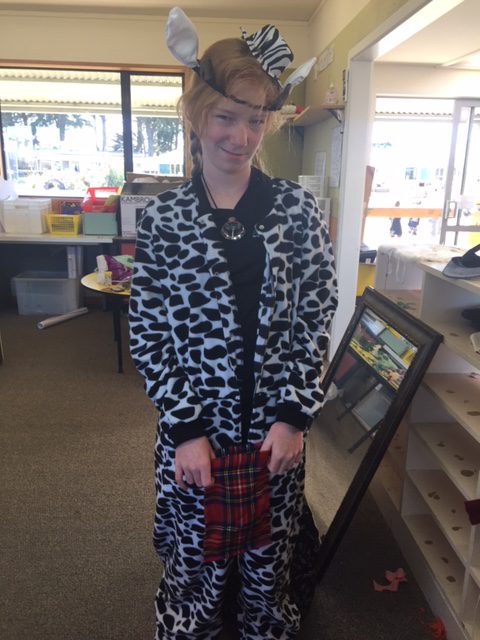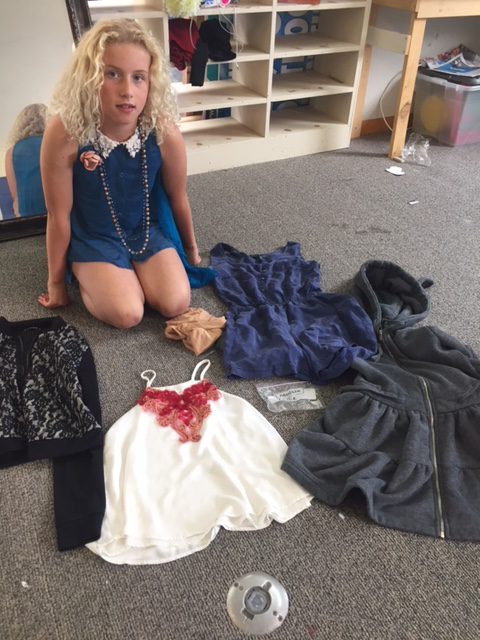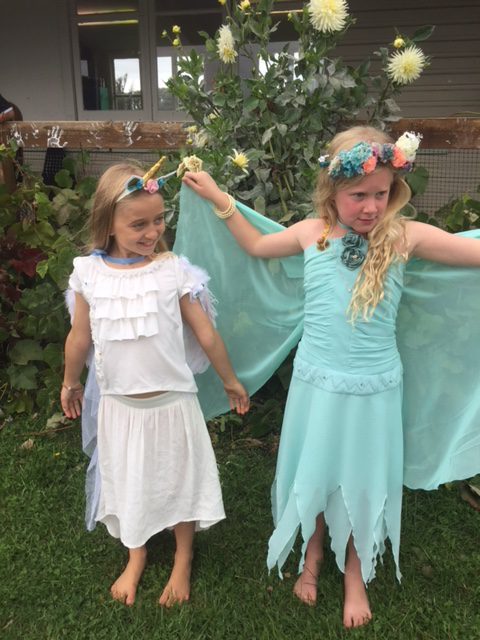 Holly Ramsay – Learning Advisor
PINS with the Art Fairies
We want to thanks the 'Art Fairies' who kindly came to help with an art making pins at Discovery  last week. We made pottery Korora (little blue penguins) and hanging wall art called 'glitterlicious'. Art to be collected in the next two weeks and Holly will let you know when.
Our 'Art Fairies' this time were senior art students from the Unlimited Campus: Caitlin Brown, Loghann Gardiner, Rain Turrall, Jasmine Wilde, Kane Quartly Smith.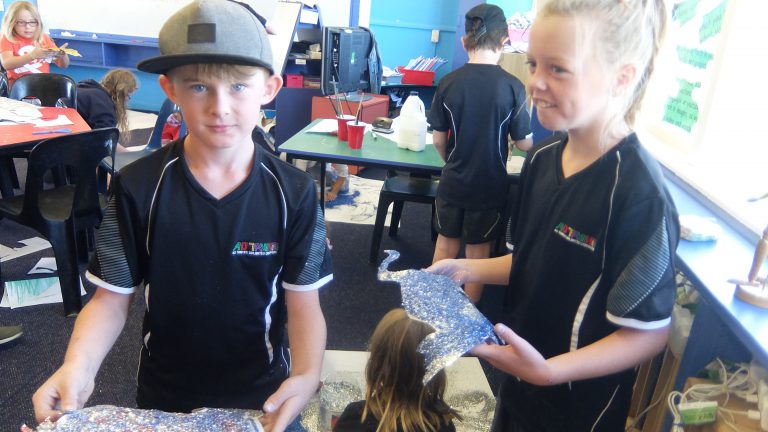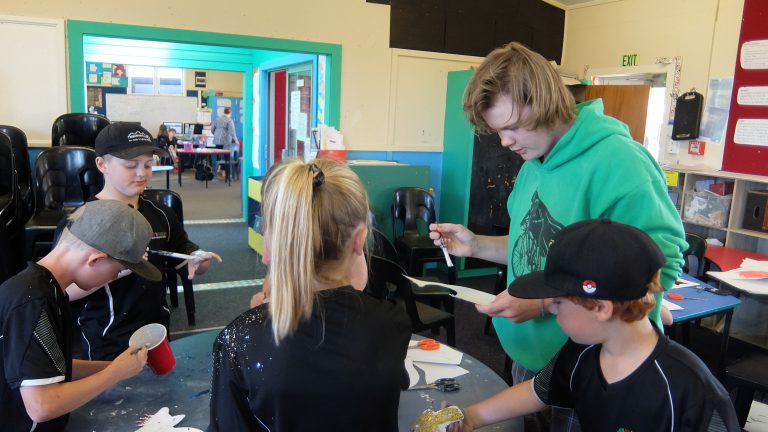 Holly Ramsay – Learning Advisor
Lake Daniells Tramping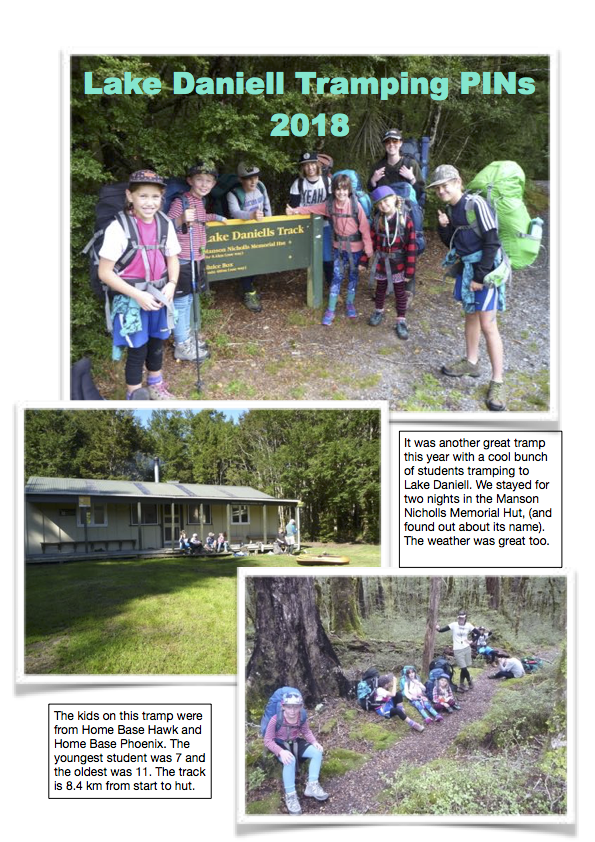 Libby Boyd – Learning Advisor
Phoenix Update
Wow what a week this was and it is only going to gain more momentum as we rush towards the end of term.
Last swim this week
Next week we have our final swim day on Wednesday 28th. We thought the kids might like to have a hydroslide on their last day. We can add the $2 to your school account. If you don't want your child to hydroslide please let me know before Wednesday and we won't book this feature for them.  This Wednesday is also the day we will need two changes of clothes and togs as kids practice staying safe in water if they fall in with their clothes on. This water safety day will also look at ways to stay safe when falling out of boats etc. We will be working with the two coaches again for this under the watchful eye of the three life guards.
Here is the link for the final swim session on 28th March
https://goo.gl/forms/haQTWiLUoRq3KfTf1
Late in the morning
We have been having kids heading into the hb well after 9.10- 9.15 lately. We understand that sometimes misadventures happen and families can occasionally run late. It does make it tough for the kids though as we are usually finished planning and have moved onto the learning part of the day by 9.10. So if they arrive then and are yet to plan before they even start the day it's not a very flash feeling for the tamariki as they try to chase their own tail. Any help getting kids in before 9 so they can plan their day and hit the ground running would be much appreciated. Feel free to text Mel or I if you are running late so we don't mark you as absent.
Readers
We are looking for a keen person who can commit to two mornings a week at 8.55am to read with a small group of kids. This is helping them read together a shared book, talking about what is happening and what could happen next in the story. We see this being finished by 9.10- 9.15 on those two mornings please. We will organise books etc for and chat about how to do it so you are all prepared. If you think you can commit to doing this every week we would love to hear from you please.
Learning in the hb
We have some fab sea week haikus up on the wall amongst the sea art in the hb. The kid's posters for themselves as learners are up all over the place and we have been creating some very special art with Holly on Friday mornings. The kids made beautiful metaphor poems with Mel today and it was wonderful to see how quickly the kids are growing in these strengths.
It's been really great conferencing with the kids recently about their inquiries and so far I've found the kids to be making some great decisions about their next steps and sticking to their goals. We have all noticed how much their planning has taken off this term for most people and the detail is a great way to see what kids are planning and getting done over a week. A kind word on a seesaw post would help kids know that they are also planning for you to have a look too.
Kapa haka has been going well and please feel invited to pop in on a Wednesday morning and enjoy this with the kids, it's beautiful to listen to.
We had a poet in this morning as part of our gearing up for book week and I could hear the laughter and hilarity in the wharenui from the office.
Book week
Book week starts next week, and goes for two weeks . The parade is in week two so start planning now what you can dress the kids in, feel free to dress up to and come along too!! We would love parents to invite Grandparents in for book reading and morning tea on Thursday the 29th  too please.
Remember we are always here to chat things through so send us an email or a text to make a time. We would love to have more people in the hb so even if you have a half hour here or there we would love you to come and spend it with us.
Swim Zones
The kids who represented us at pre swim zones. They had a blast! Coco, Millie, Lani, Gibson, Meg, Anna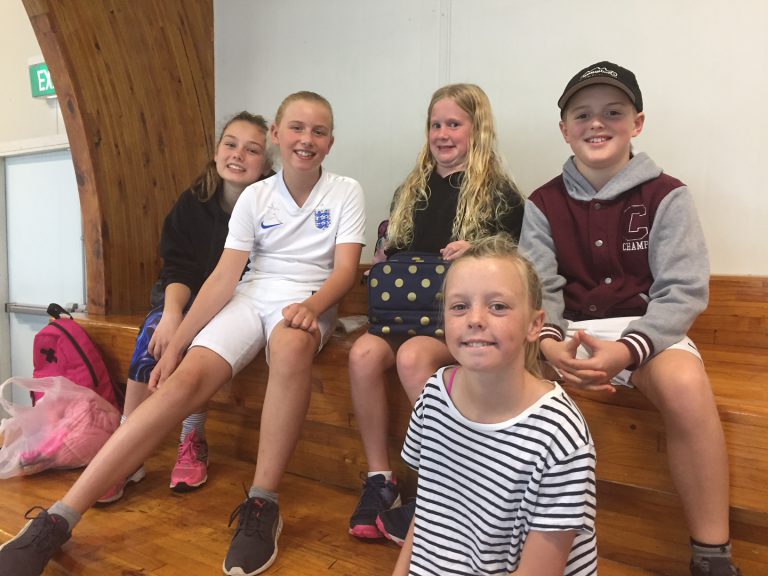 Face Painting At Camp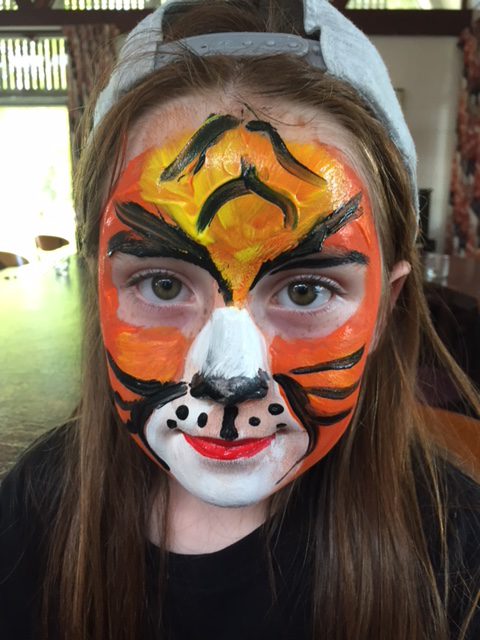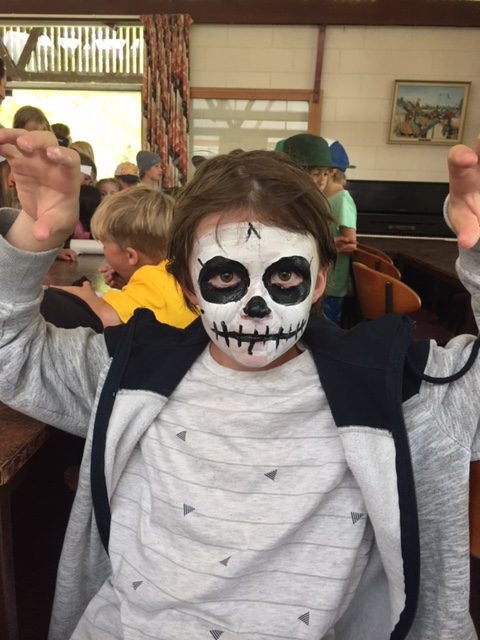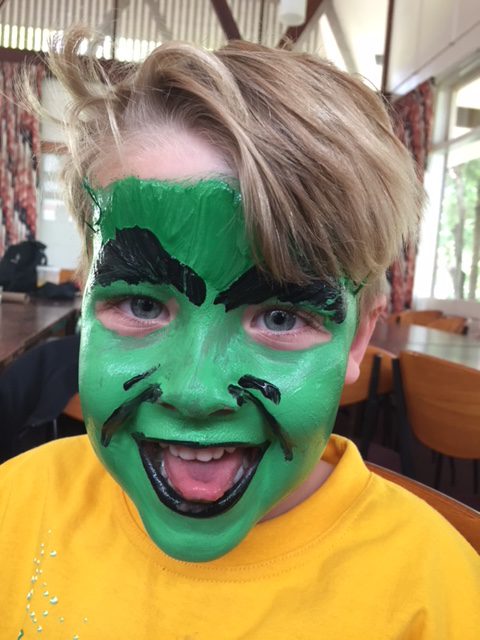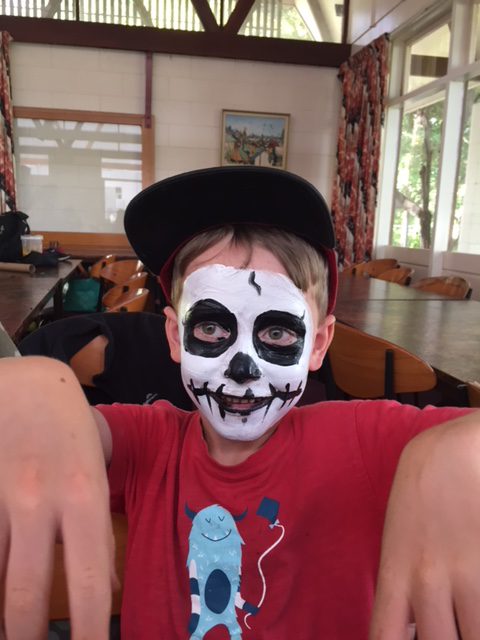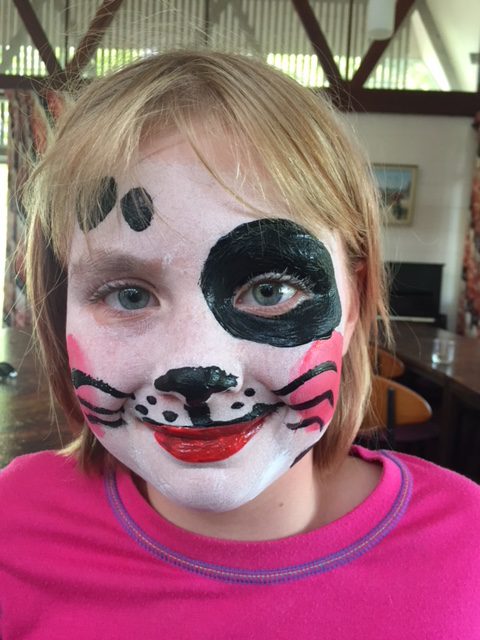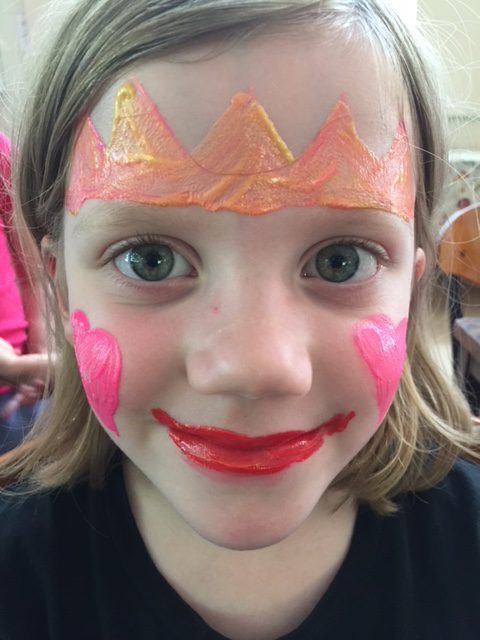 Have great weekend with lots of rest post camp, Ka kite ano,
Melva Gill – Community Leader
7-13 News
EFS Trip
Our Level 3 EFS students travelled to Arthur's Pass on Wednesday March 15th to meet with Graeme Kates of the Arthur's Pass Conservation Trust. We heard of the plight of the Kea in the area and investigated possible actions in support of their protection. It was a great opportunity to meet with a knowledgeable expert passionate about sustainable actions and conservation. The students are looking into ways to promote education on ways to protect Kea in the area, including working with DoC, the Arthur's Pass Conservation Trust and local businesses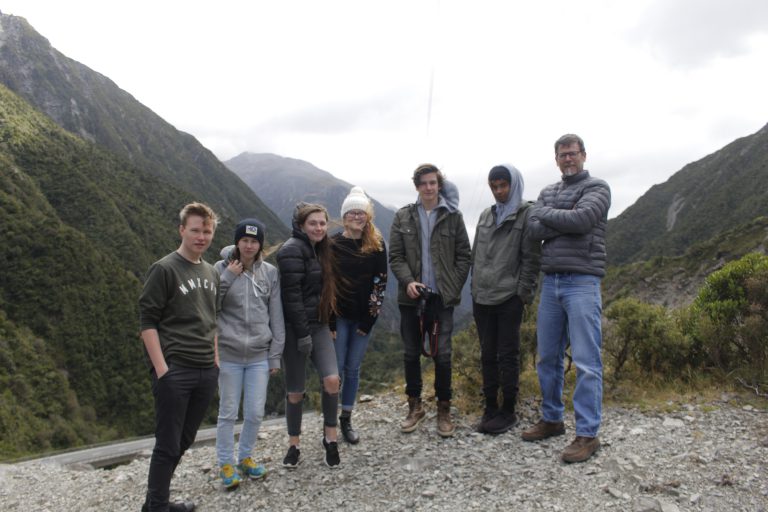 Richard McCance – Community Leader
Philosophy News From The Thinkery
Our young philosophers of the year 7 – 10 variety have been examining the "Simulated Universe" argument. This has been recently popularized by Elon Musk, but has its origin in a 1994 thought experiment by Frank Tipler and a later argument by philosopher Nick Bostrom.
As philosophers, our students have broken the argument into syllogistic form for analysis. A syllogism is a list of premises that lead to a conclusion. Our wise young people have established that the argument is valid, but unconvincing due to some questionable premises.
Here they are, hard at work in The Thinkery, producing pictorial representations of the argument. Included also are three examples of work produced by the students.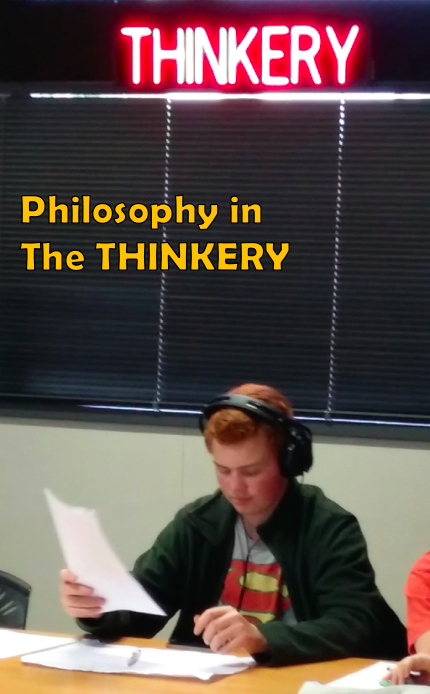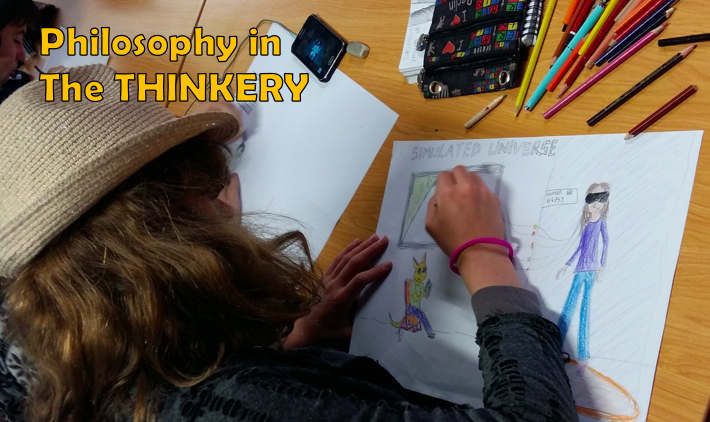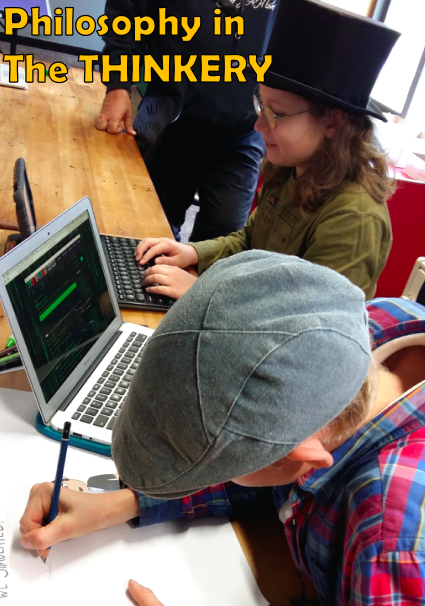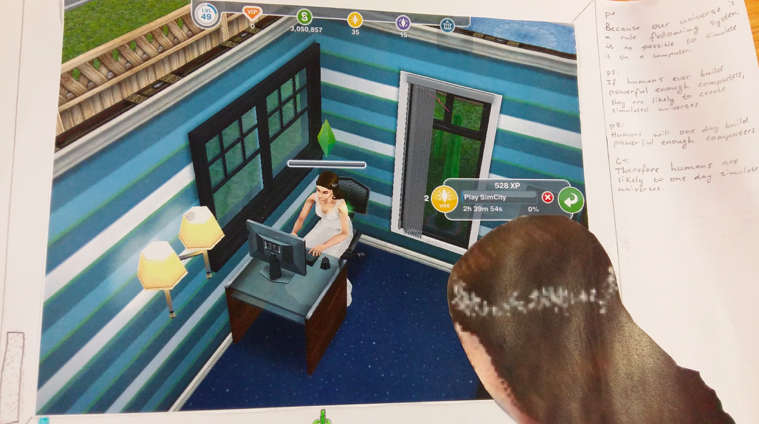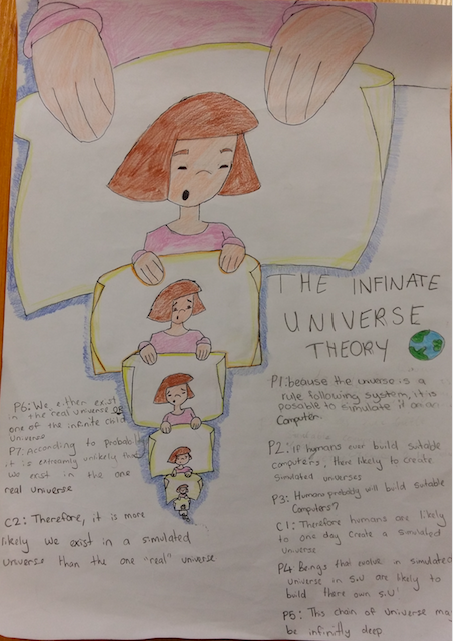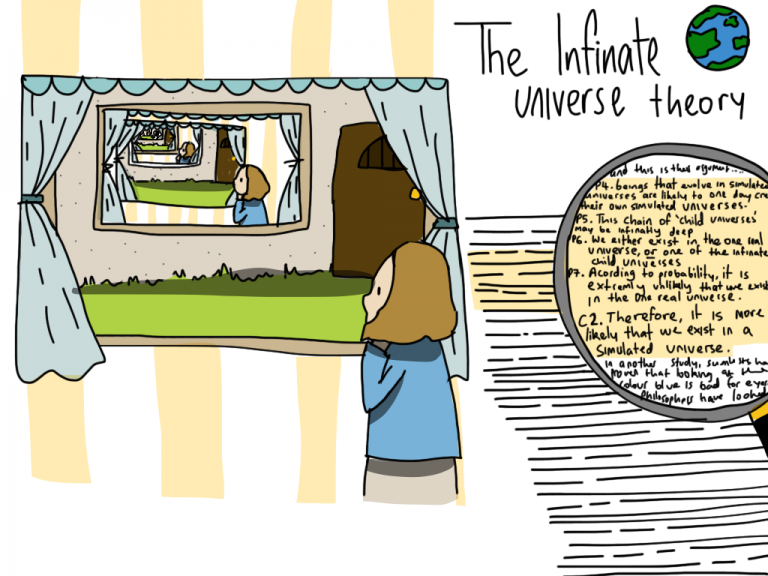 Brent Silby – Learning Advisor
Kay's Community Newsletter 23rd March
Blue Skies Camp
We are off to Blues Skies this coming Wednesday and Thursday. The aim of this short camp is to build a sense of community and get to know each other a bit more. Community parents are welcome to come out on the Wednesday evening for dinner even if they are not staying on camp. We will be running a little information session that night and introducing people to each other. If you are coming out for dinner could you please bring something for the group to share.
Mini Impact Projects
Students and LA's in my community have been working on Mini Impact Projects for a couple of weeks now. We need your help with a couple of these.

Play Equipment Group:
This group has a survey they would like you to complete. It is about play equipment and resources for town. Here is the link:
Otakaro Orchard Group
A group of students are trying to organise a working bee at the Otakaro Orchard. I have attached a poster with information. They would like to get a cohort of Ao Tawhiti members together to help out on Saturday 7th April. This would be open to anyone across the school and would be greatly appreciated by the orchard. They have a lot of work that always needs doing and it is all done voluntarily. If you could help that morning maybe you could email  – molly.mckinstry@aotawhiti.school.nz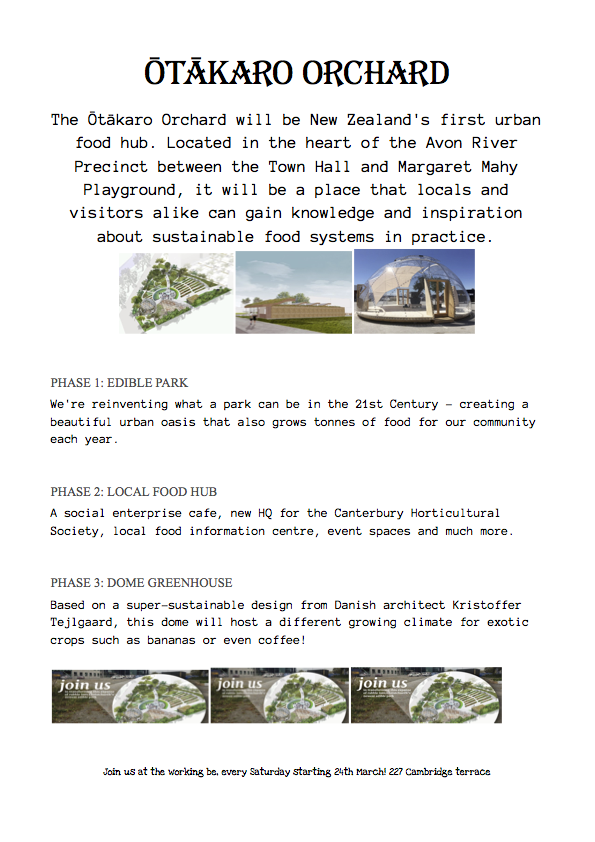 Kay Hayes – Community Leader
Mates and Dates
I am pleased to announce that we will be running the 'Mates and Dates' programme for all year 9 – 13 students over the next two terms.
The 'Mates and Dates' programme has been developed by ACC to promote safe, healthy and respectful relationships among students, within the Health and PE area of the NZ Curriculum.
'Mates and Dates' focuses on the social and emotional aspects of having relationships. It teaches young people how to have relationships based on respect, negotiation and consent. It will be relevant to all students, because the skills taught can be used in all relationships from friendships, to whanau to dating.  'Mates and Dates' is designed to not only increase knowledge and awareness of sexual and dating violence, but to change attitudes and behaviours.  'Mates and Dates' is facilitated by trainers from 'Kidpower'* who have been trained and assessed by ACC for this programme; there will be a male and a female trainer in each class, and an LA will be present to support.
Year 11-13 students will attend the programme in the first block of Term 2, during Monday or Friday morning mentoring time (well before NCEA exam pressures), and year 9-10 students will attend during Term 3.  The programme is run in Year groups, yes year groups! Although this is not our usual way, it is important that age appropriate material can be introduced and discussed.
I am very keen for students to do this programme to help them learn additional safety skills, but also to develop our culture of care in school.  'Mates & Dates' has been well researched, so we know it's safe and has positive impacts for young people'.
If you would like more information about this programme, please contact me, or discuss with your HB LA at IEMs at the end of term, or see me on IEM days as I will be available and keen to share information, research etc.  If you are uncomfortable with your child attending the programme, or a specific topic, please complete the 'opt-out' form below.
Mates and Dates: https://www.matesanddates.co.nz/
Kidpower: http://www.kidpower.org.nz/
Opt out Form: https://goo.gl/forms/9AZCbDZQklsfb8ub2
Miriam Denney – Counsellor
I Don't Know Anything About Art, But I Know What I Like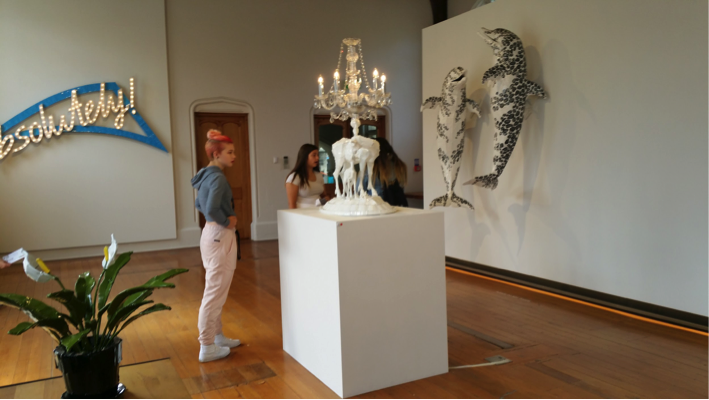 This term a small group of students have been visiting art exhibitions in the city and looking at the work exhibited so that they can extend their range and experience of art and artworks.
Two of the most enjoyable exhibitions that we have visited have been Martin Poppelwell's "EFG" show of paintings and ceramic works and Hannah Kidd's Sculpture show, both at The Central Gallery in the Arts Centre.
The students have been keeping a Journal to record their responses to what they have seen and have also completed paintings using Martin Poppelwell's ideas of grids and text.
They are now beginning to work on Cubist style cardboard sculptures in response to hannah Kidd's metal sculptures.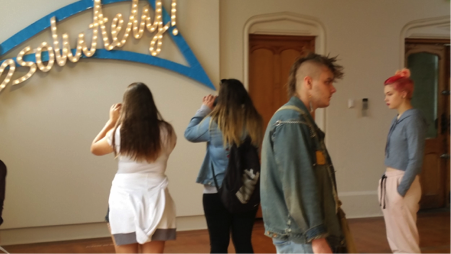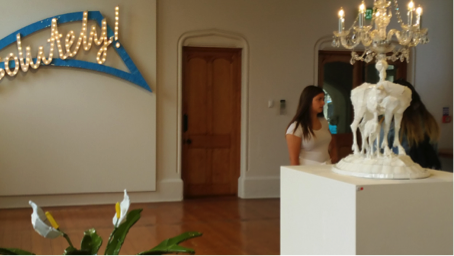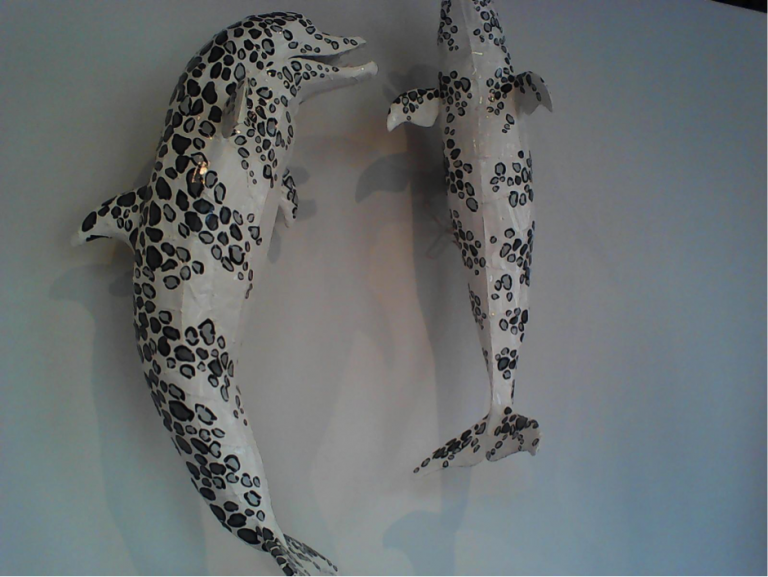 Ross Marwick – Learning Advisor
Kaha Community Update
With ten school days left for term one, the students of Kaha community are starting to see outcomes and fruition of their hard work and focus during community time projects. For some it is a point of reflection as they realise they have not achieved their desired outcome as planned.
I have really quite enjoyed this time as I have quickly learnt as a LA at Ao Tawhiti that no day is the same. Every day brings new discoveries, knowledge and experiences as I learn alongside our students. Just last week I was with Jade and Bethany visiting the Neonatal Unit at Christchurch Women's Hospital. What an amazing team of professionals there. The way that the girls conducted this visit and interview was a very proud moment as CL. These two learners asked focused questions for their inquiry, they were incredibly respectful of the environment and the families that were there. I know the head of department for the unit felt rewarded for the experience. Jade and Bethany will be sharing their knowledge with you in the next newsletter.
This is just one example of the many projects underway in the community. You should be proud of your tamariki as learners. Ask them about their projects and how you can support them with their progress. Sometimes it's difficult for our learners to keep momentum on these projects. It can feel hard to push for their desired outcome with all the obstacles that present themselves….just being a teenager on a Monday morning can be that obstacle!
With IEM's at the end of term, it is an opportunity to reflect on our progress as LAs, learners and as a community. It all looks quite positive from here! I'm really quite proud of our achievements to date and can see the growth that will continue with the focus, attendance, communication and respect to each other and our own learning .
Take care Kaha whanau and let's strive for the end of Term One to feel that sense of achievement and excitement for what's to come in Term Two.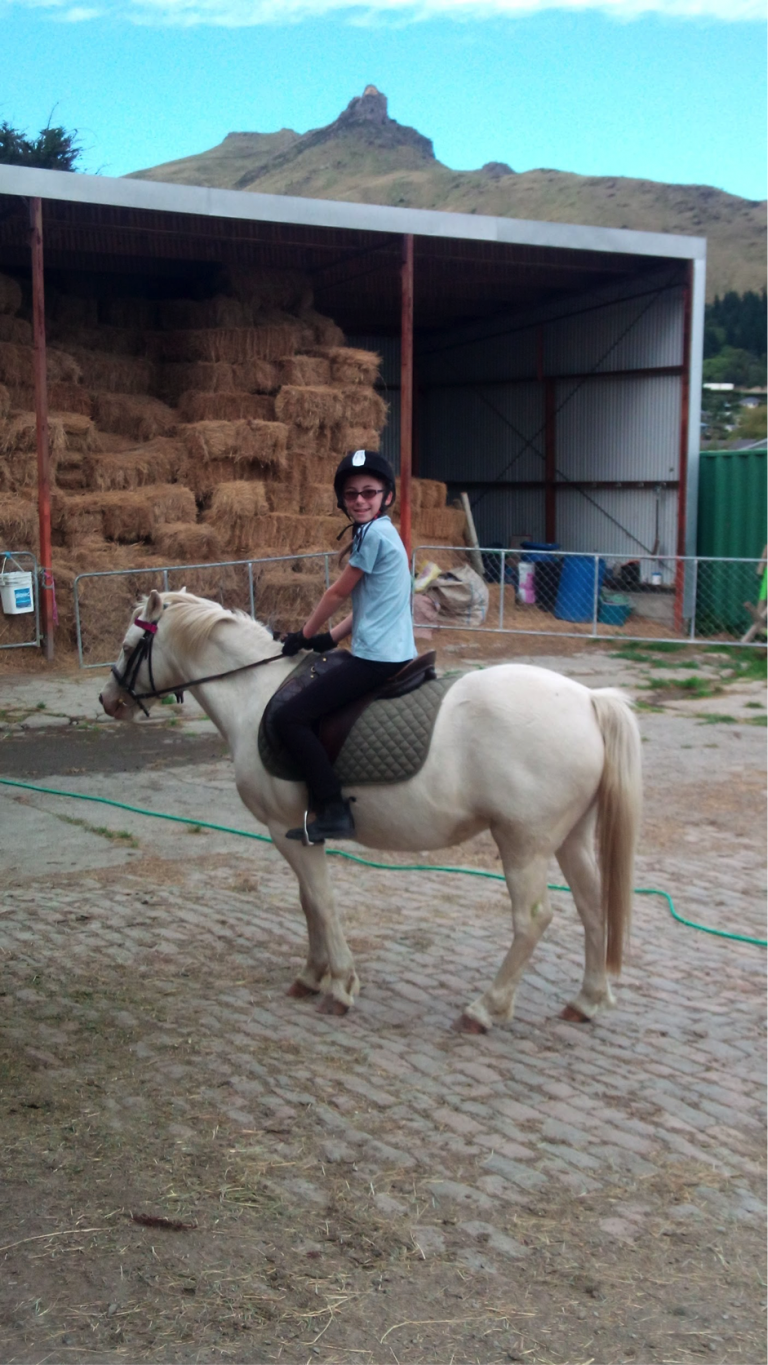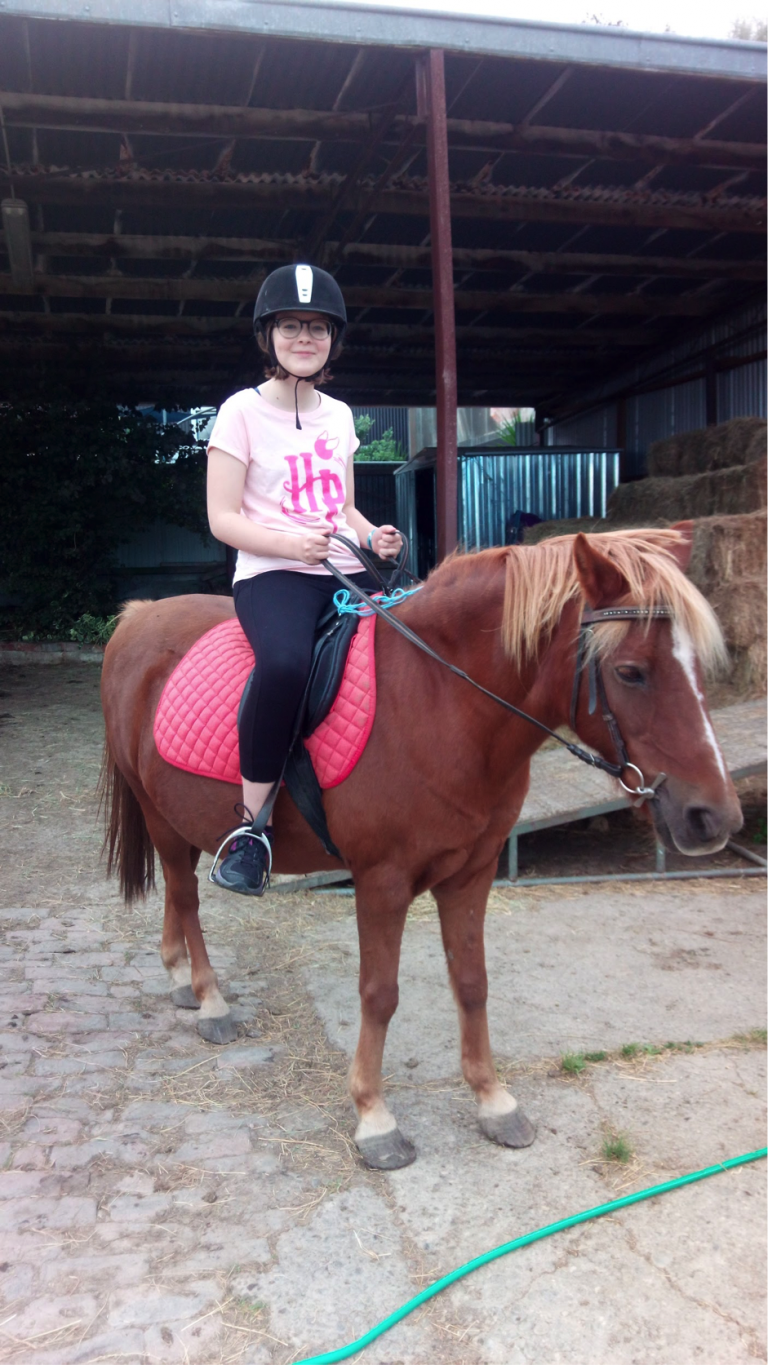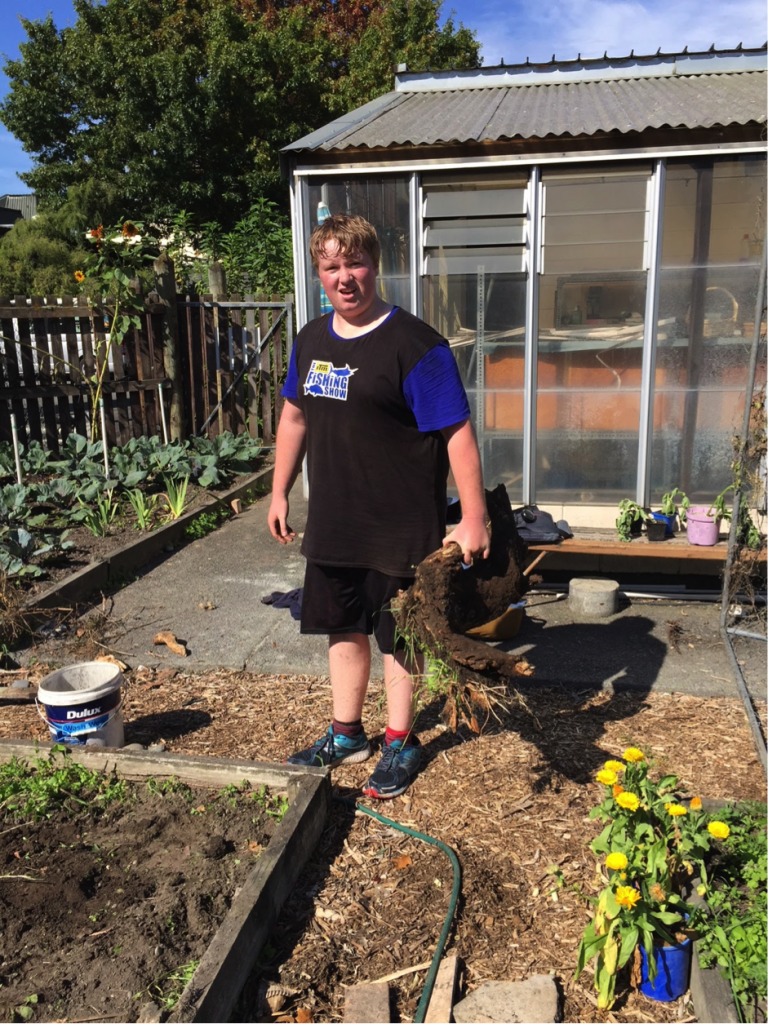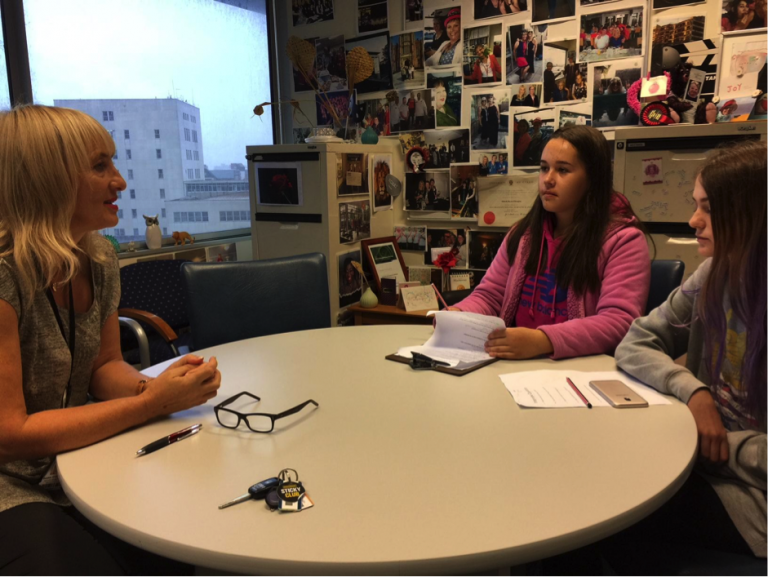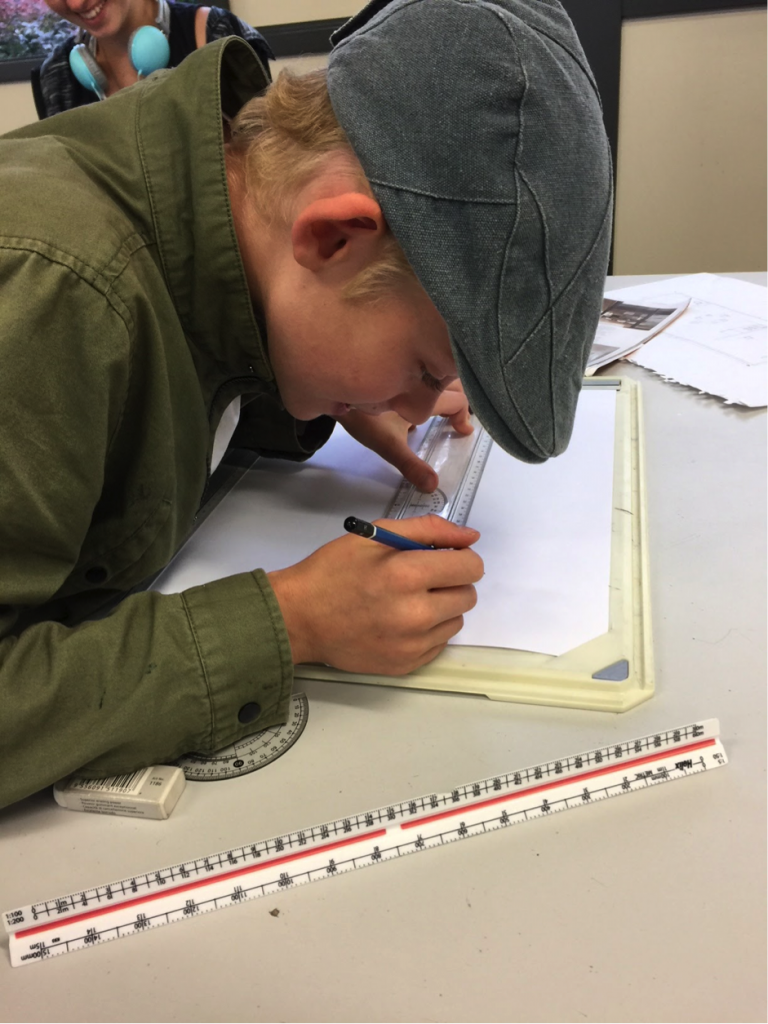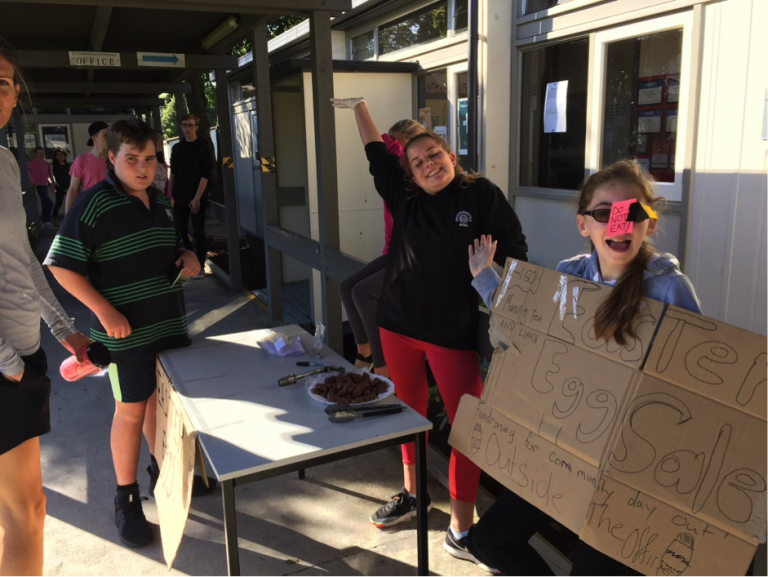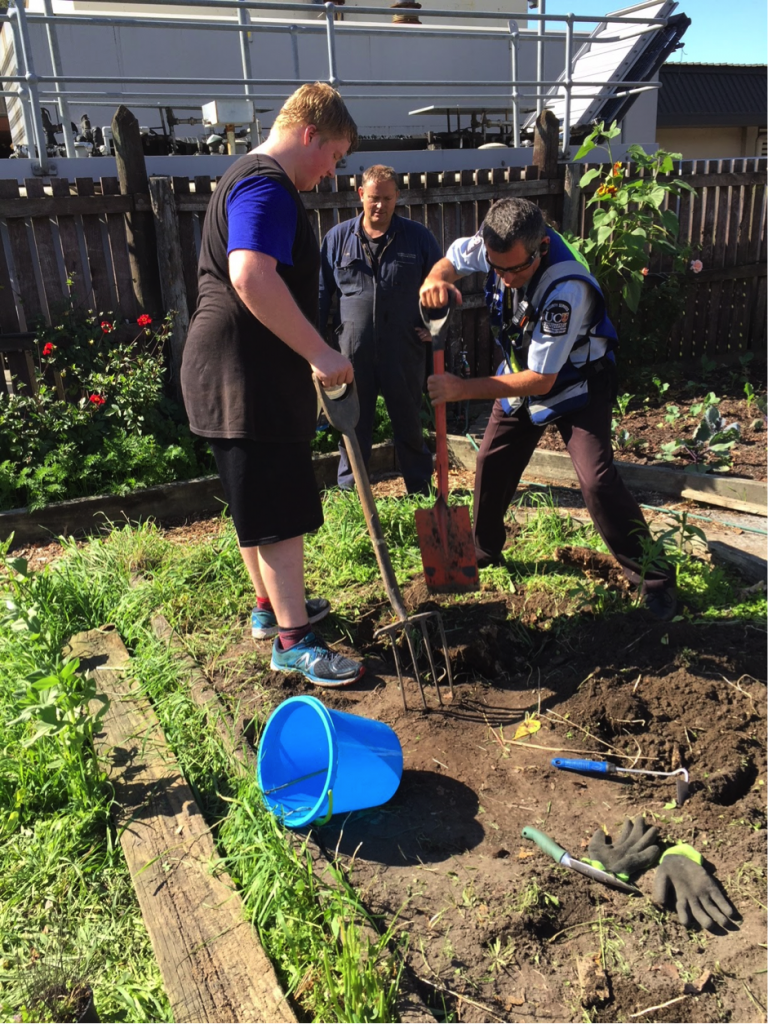 Deborah Dunlop – Community Leader
Gateway Update
Lily And Lorenzo: West Melton Airfield Canterbury AeroClub with Instructor. Lorenzo's pathway is to be an Air Traffic Controller. Lorenzo and his Dad have the exciting opportunity to be in the Airport Control Tower Thursday evening.
Lauren Scott: ANZ Colombo St
Stephanie-Lee Ransfield Warehouse Stationery South City
Phoenix Tumataroa, Jack Fensom, Connor Argyle, Oliver Kidd intensive training day on Saturday with SwimNZ Coach Lisa at Rangiora Aquatic Centre…training to be swim instructors. Their goal is to achieve the National Certificate Recreation & Sport L 3 (Aquatics)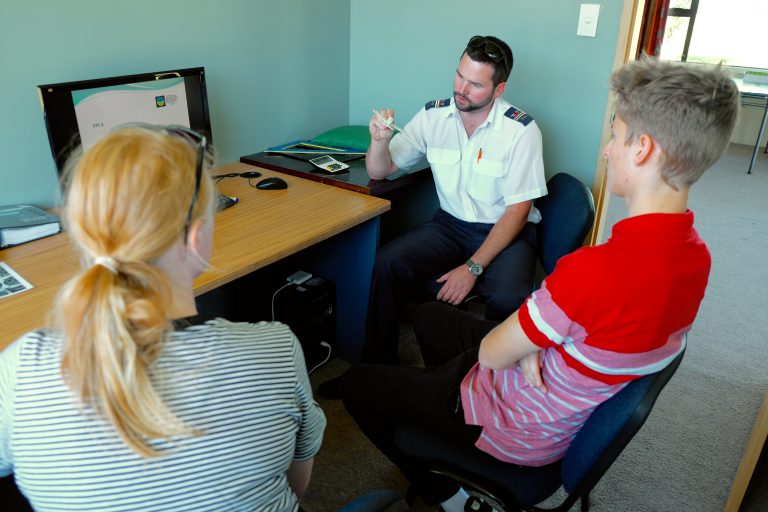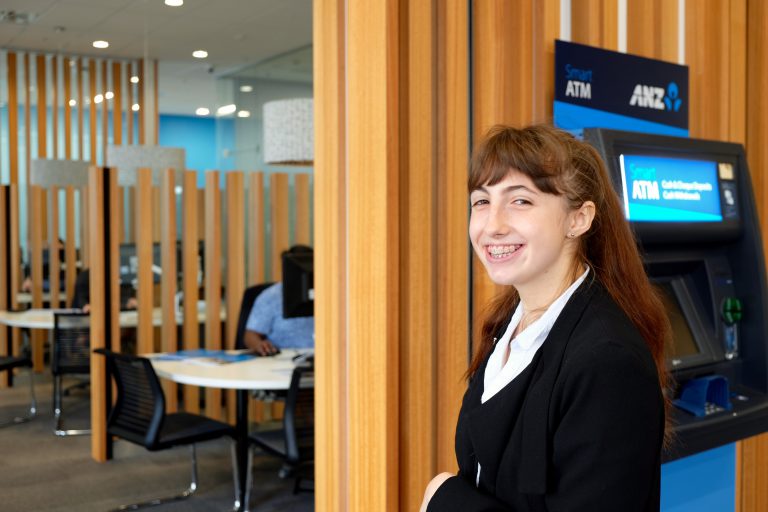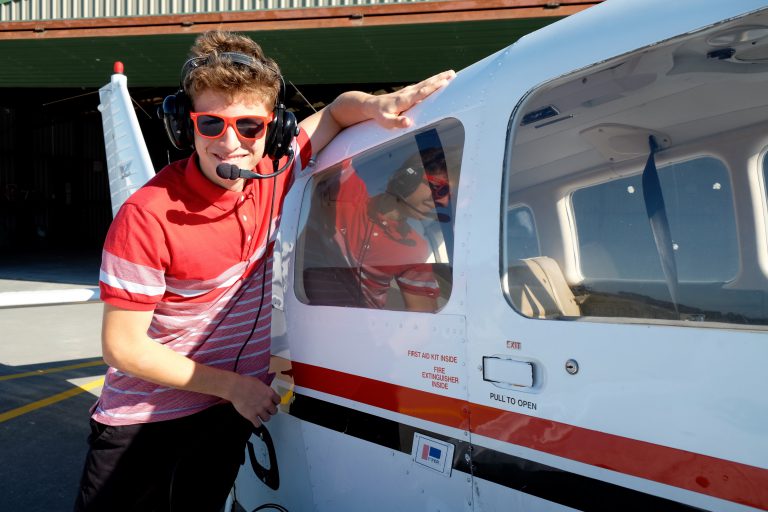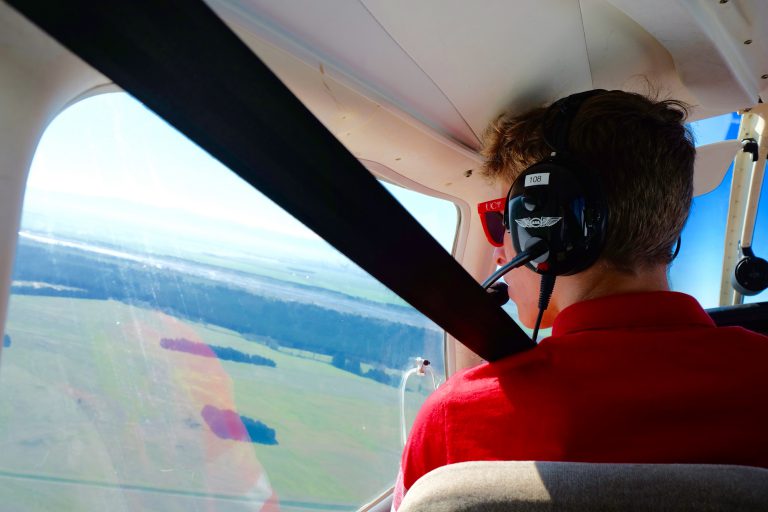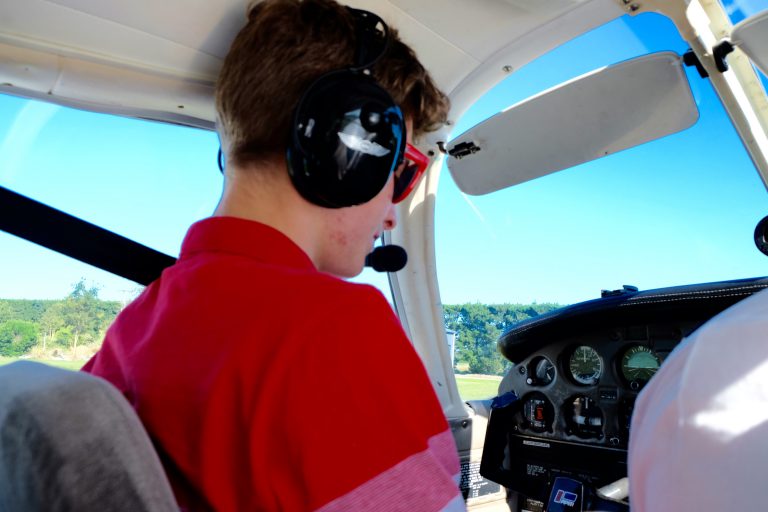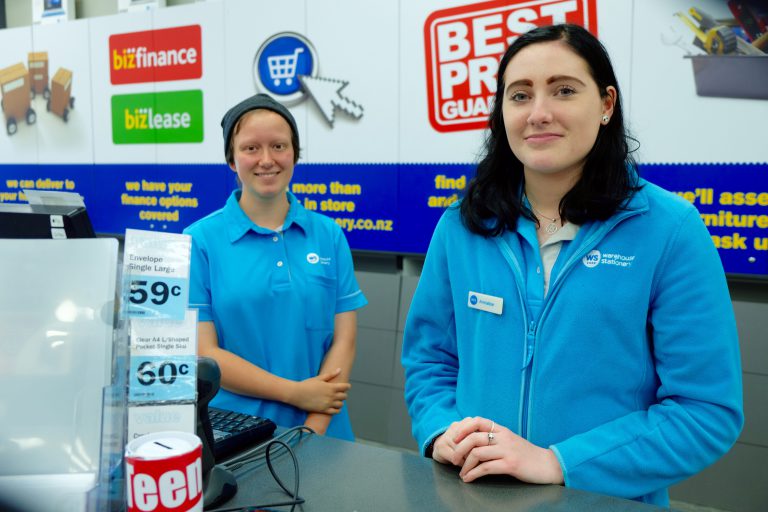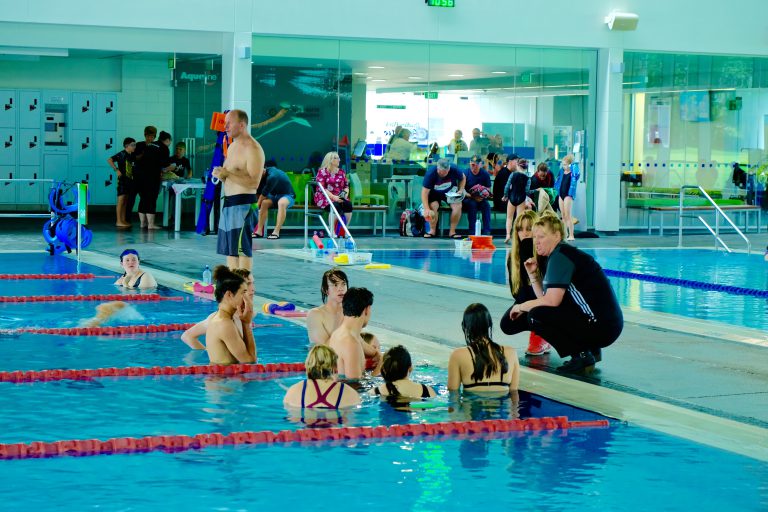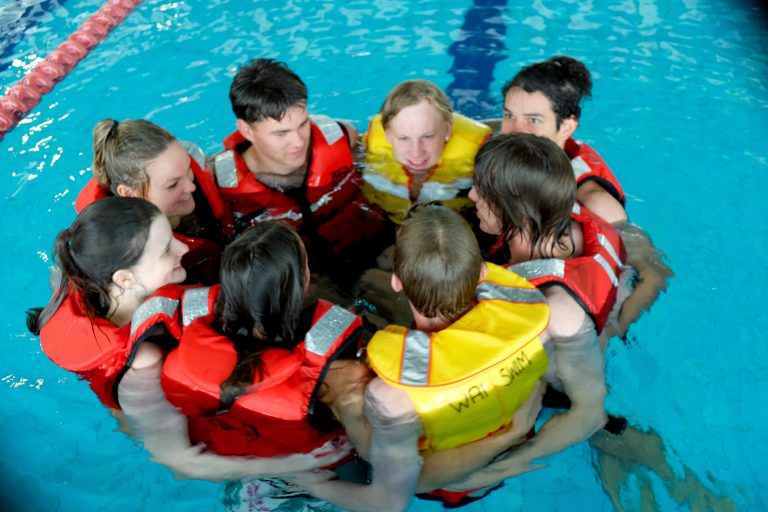 Robyn Sutherland – Gateway Coordinator
Other Notices
A Weird Synchronicity … and young writers workshops at COCA
These workshops will be awesome and are based around an amazing art installation presently in at COCA
NB: Alice Andersen is the 'Crash Bash' facilitator who spoke today Ao Tawhiti in DW2 this Friday morning.
AND…
Art work on display at COCA Gallery By Peter Robinson (really famous NZ art maker) was installed and assembled by Josh Freeth (an ex Ao Tawhiti student now studying at Elam in Auckland).
https://www.facebook.com/events/419557865151254/
Three workshops for high-school aged youth will be led by local Writer/Poet/Educator Alice Andersen, of Faultline – a youth poetry collective based in Ōtautahi – who will encourage students to respond to the visual languages and rhythms created by Peter's installation. Their responses will be both in spoken and written word form; students will be encouraged to think about how text looks on a page and to reflect some of the compositions in the exhibition in a collective zine. They will also be given the opportunity to speak in the space of the exhibition at a public performance night.
Three workshops run 24 March, 31 March, and 7 April at 1pm – students will need to attend all three.
For bookings and more information please email bojana@coca.org.nz or ring 03 366 7261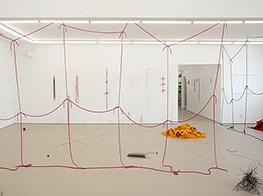 Holly Ramsay – Learning Advisor