In this newsletter
There are just three more weeks of 2018 left.  This newsletter has several reminders about upcoming events and a couple of updates on the awesome learning opportunities that our students have engaged with.
Upcoming Events
Term 4, Week 7: Starting Monday 26 November 2018
Monday 26 November, 3.15pm: 2019 Discovery Campus Info meeting, Discovery Campus, Wharenui
Wednesday 28 November, 8.30am: Breakfast Club, Unlimited Campus, Kitchen
Thursday 29 November, 1.30pm: Y7-13 HBLA Presentations, Unlimited Campus
Thursday 29 November, 1-3pm: Athletics Afternoon, Discovery Campus
Friday 30 November, Junior Production Intensive, Unlimited Campus
Friday 30 November, D-Day in Town, Discovery Campus
Term 4, Week 8: Starting Monday 3 December 2018
Wednesday 5 December, 8.30am: Breakfast Club, Unlimited Campus, Kitchen
Wednesday 5 December: 2019 1-6 New Students Orientation Day, Discovery Campus
Thursday 6 December: 2019 7-13 New Students Orientation Day, Unlimited Campus
Friday 7 December, D-Day in Town, Discovery Campus
Sunday 9 December: Newsletter Published
Messages
Message from Steven
Interviews
We are about to interview Y7-13 students for 2019. This is our final enrolment process for 2019 enrolments.  If you have a child that you wish to enrol for next year, it's imperative that you contact Edith at enrol@aotawhiti.school.nz to request an interview.
As a reminder, our Y6 students at the Discovery Campus DO NOT need to re-enrol.  You're already a student at Ao Tawhiti Unlimited Discovery.
Not returning in 2019?
We completely understand that circumstances change and sometimes this means that you choose to send your child to another school or they decide to head off to tertiary study or employment.  To help us with our planning for 2019, we would really appreciate it if you could let the office know if you do not intend to return to Ao Tawhiti Unlimited Discovery in 2019.
Progress on site
The gib is going up on the internal walls and the windows are almost all in.  We continue to be on track to move in for Term 2 2019.  Again I strongly encourage you to take your family into the CBD to visit the site.  The CBD is looking vibrant and engaging. Pop over to the library, watch a movie, grab some food, visit the gallery and museum.  All of these things are an easy walk from our new site.
LA presentations
We are interviewing for a Y7-13 homebase LA for next year.  We've advertised for one of Drama, Photography or Design, with English as a possible backup. They will also be a Y7-10 HBLA.
The presentations for this position will start at 1.30pm on Thursday 29 November.  Come along, see what they have to say and offer the interview panel some thoughts for the interviews.
Steven Mustor – Director
Message from Ian
Hi everyone
It feels like things are getting crazy busy as the year screams to an end. 
This week I am going to be making my way through the Year 7-10 Homebase selection information that has come in. It's a pretty exciting time of the year as we start to see the shape of next year's homebases and communities.
I think we make this clear every year but I'm going to do it again… with 220 Year 7-10 students making selections for their preferred LA and only 15 LAs to choose from the reality is that some students are not going to get their first choice of LA. While we endeavour to get students placed with the people they have selected as their first choice this isn't always possible.
As an example, right now I am still waiting to receive selections from 40 students. Along with this I have 2 LAs who already have 28 students selecting them, without including the missing 40, both of these LAs can only take a maximum of 16 students in the Homebase next year, which means that 12 of these students are going to have to get their second choice. There is also potential that they may have to get their 3rd choice if their second choice was the other LA with 28 students.
I guess the thing to remember in all of this is that there will be plenty of opportunity to work with all LAs and all students across the Year 7-10 floor when we head to the new building. 
Please try to be understanding if this doesn't pan out perfectly for you….
Ian Hayes – Deputy Director
Message from Niki
End of year important information
The end of the 2018 academic year is fast approaching. School tends to get a little busier than usual at this time of year. Please be vigilant for events happening, check the calendar often and check in with the LAs/ newsletter/ emails to make sure you don't miss any special events!
Week 7: Parent information session Monday 3.15, Athletics afternoon Thursday 1-3, Te Taura meeting Friday 3.15 St Michael's School hall
Week 8: Athletics PP date Monday 3rd 1-3pm, Transition to new communities day Wednesday 5th 9-11am, COL Friday 7th 6pm @ Haeata
Week 9: Shared Lunch for parent helpers and Garage Sale Tuesday 12th from 12pm, Hagley Park final day of 2018 fun day Friday 14th 9-1.
Flip Out
Thank you so much for coming on Friday, what a great night!
Special thanks again to Vanessa Seath for organising this 1-13 community event, Jill Legg for sorting the money part, Claire Cameron for supporting our fundraising efforts on the night, Jade Arnold for designing our promotional poster and the tickets, and Jonelle Matthews & Kay Hayes for helping out with food and ice-cream. It was very well attended, and we were sorry to be unable to supply tickets to everyone who wanted them. Andrew, the owner, was very accommodating, and is keen to have us back again. We are hopeful we can run another community event like this sometime next year. It was so great to see the smiles on kids' and parents' faces!
Check out this Flip Out action from the night!
Parent information session re 2019 organisation
Please come and hear us talk about our exciting plans for 2019, 3.15, Monday in the whare nui. Come with questions etc, kids welcome to hang around in the playground or in HBLTE if wet.
Athletics Afternoon, Thursday 29, 1-3
Come and support the tamariki as they run, jump and throw the afternoon away at the Ao Tawhiti Unlimited Discovery Discovery Campus Athletics Afternoon! Bring afternoon tea, and maybe an umbrella… Postponement date Monday 3 December, 1-3.
Town this Friday
Remember, we are in town again this Friday 30 November. The weather looks a bit dodgy right now, here's hoping it will be better than is forecast…
Please remember not to park in St Michael's car park at drop off/ pick up time! The day will finish with a Te Taura meeting at 3.15 in the hall. Please come along if you are interested in hearing what we are up to, or to contribute with how we can do things better. Kids are welcome to hang around.
Huge thanks
To all of the Learning Advisors and Learning Support Staff I have the fortune of working with daily. Because of them, our tamariki can enjoy events such as Tough Kids, days in town, sleepovers at school, camps, athletics days and so much more. I really am lucky to work with such a dedicated, proactive team of professionals. Thanks to you parents too, for supporting our learning as we explored schools in Christchurch last week and attended a course on Numicon. Together we make our kura what it is, a wonderful place that people are queueing up to get into.
Niki Stephenson – Deputy Director
Message from Duncan
Professional Development
This week I had the opportunity to attend the Association of Psychology Teachers annual workshop in Auckland. It's an exciting time for psychology as a subject. After years of working with NZQA the association has met the requirements for psychology to be approved as a University Entrance subject.
There are now achievement standard assessments at levels 1, 2 and 3 and even an external as part of the level 3 process. Essentially students will now be able to follow a 3 year senior psychology pathway where they will study a variety of approaches to psychology, examine debates that have divided psychologists for years, undertake research and examine how theory is applied.
The workshops we attended were excellent, we picked up some great ideas. There were a mix of sessions some run by teachers and others by Massey University lecturers. It's an exciting time for the subject and one we're looking at building on over the years to come.
Curriculum Development
It's been a busy year this year in terms of curriculum development. The SLT have been busy looking at the implications that the new building will bring and the coordination required to deliver our special character across 13 year levels out of one building. In each of our areas we have been working with our LAs to ensure that we have good plans in place that will allow us to make the move as effectively as possible while also using our new space to create amazing opportunities for all learners to drive their learning through their passions and interests.
At year 11 – 13 we are working hard to implement opportunities for our senior students to develop their leadership. The students I've been working with this year have shown a huge interest in contributing positively to the community. They are looking forward to supporting our younger students and roll modeling what it means to be an Ao Tawhiti student.
Duncan Woods – Deputy Director
Schoolwide Notices
Sports Uniforms
Thank you to all those who have already returned their uniforms. This is a friendly reminder to those who still need to return theirs.
Please note that if they aren't returned by Friday 23rd November a charge of $20.00 will be added to your account. If they still aren't returned by the end of the year a further charge of $30.00 will be added to replace the item.
Any issues or questions please let me know asap.
Thanks, Kelsey (E: kelsey.berryman@aotawhiti.school.nz)
Kelsey Berryman – Sports Coordinator
Coffee and Food Trucks Wanted
Kia Ora Whanau
For our Athletics Day on the 27th February 2019 we are looking at having a coffee and/or food truck on site for students, staff and parents to use.
If you have or know anyone that has contacts in this area, please contact me.
sarah.marshall@unlimited.school.nz
Sarah Marshall – Learning Advisor
1-6 News
Year 5-8 Zone Athletics
A fantastic day spent at Hansen Park for the South Zone Athletics. Ao Tawhiti had 6 students at the event and did an incredible job representing the school. The students that attended and the events they competed in were:
Mia Williams: year 6 girls long jump and 4x50m relay.
Cammie Chamberlain: year 7 girls discus.
Meg Matthews: year 6 girls long jump and 4x50m relay.
Lia Manning: year 6 girls 50m sprint, high jump and 4x50m relay.
Rhys White: year 6 boys 50m sprint, 1000m and long jump.
Lani Frazerhurst: year 6 girls 50m sprint, long jump and 4x50m relay.
After getting in the top 3 of her heat, Lia then won the final in the year 6 girls 50m sprint and will now be competing at the Canterbury Primary School Athletics. This is on December 5th at the lovely new track Nga Puna Wai, which is right beside the Discovery site. More details for this to come, but best of luck for Lia and well done to all students who competed at the zones. Thank you also to Sally White for supporting the students and I at the event.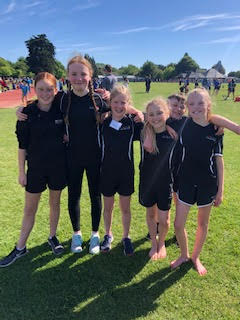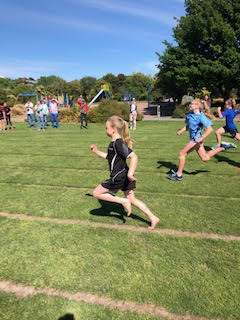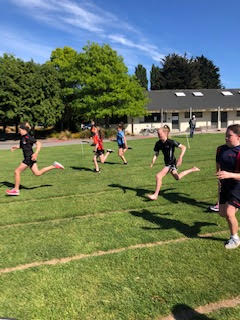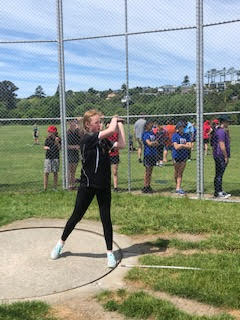 Kelsey Berryman – Sports Coordinator
Te Taura Big Cook Up
We had our first cook-up on Monday 5th November to support our Te Taura Meals for Whānau initiative. This initiative has been setup to keep our freezer full of healthy, nurturing food to support families who are need a little help, and for families who have had babies.
The vegetables for the dhal, soup and pasta sauce we made were very generously donated to us by The Funky Pumpkin, a family run green grocer who were keen to support this initiative.
We had a great turnout with parents helping prep vegetables, cook, clean-up and mind little-ones. Thank you so much for your support. It was a great time to catch-up and connect with others while achieving something positive for our Ao Tawhiti Community.  Because of these amazing helpers we were able to smash out the meals in record time and filled a good portion of our freezer.
Please get in touch with tetauara@aotawhiti.school.nz if you think we can help in any way.
A+P show – HB Hawk
Clare Marshall – Parent
Tough kids challenge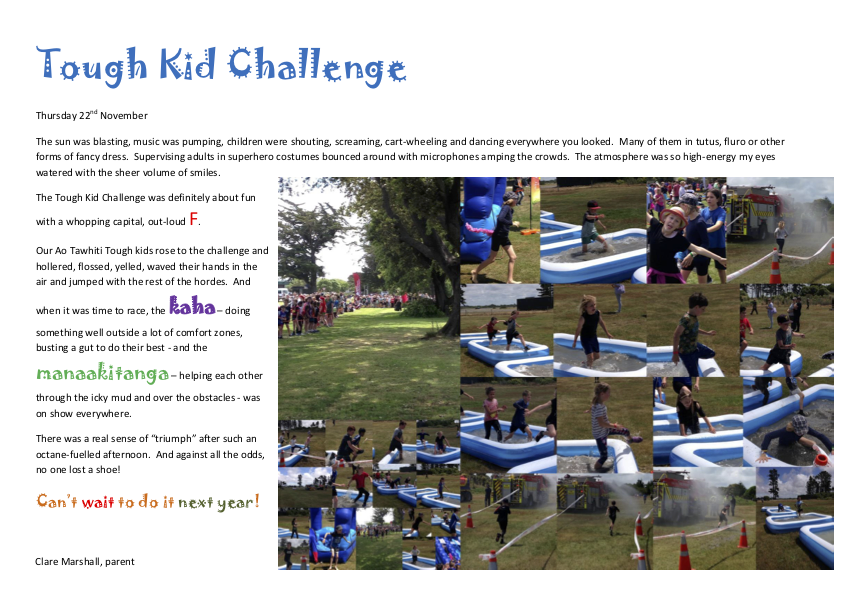 Clare Marshall – Parent
HB Sleepover Workshops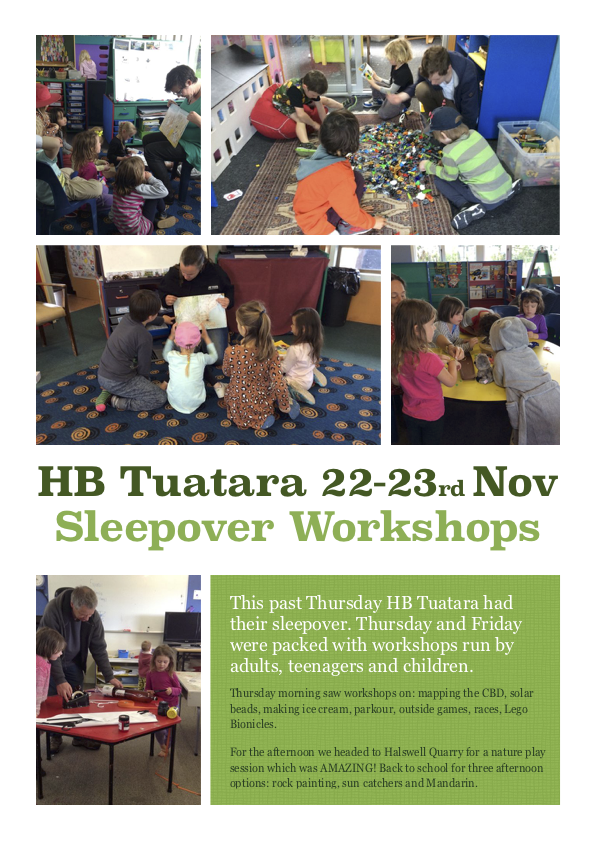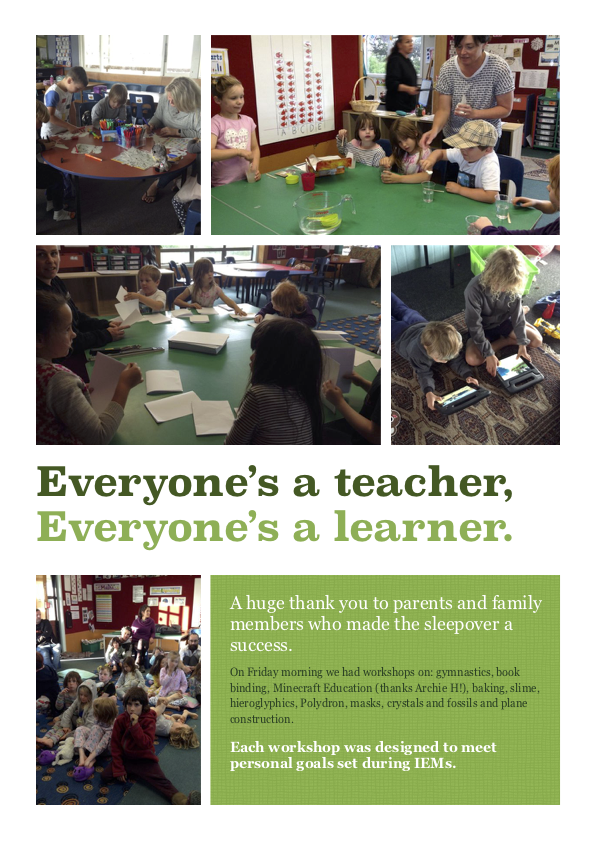 Nadine Walmisley – Community Leader
7-13 News
Gateway – Building tomorrow's skills through industry training
Josh Williams, CE Industry Training Federation, talks on Breakfast TVNZ about Industry Training: "It's time to stop thinking of apprenticeships as the "poor cousins" to university degrees."
Robyn Sutherland – Gateway Coordinator
DOWNTOWN DIGITAL DJS
As part of the new Downtown Digital project, we'll be looking for students who are passionate about music. Become a DJ and start performing at functions and events. Become a Downtown Digital DJ. Contact Brent for details.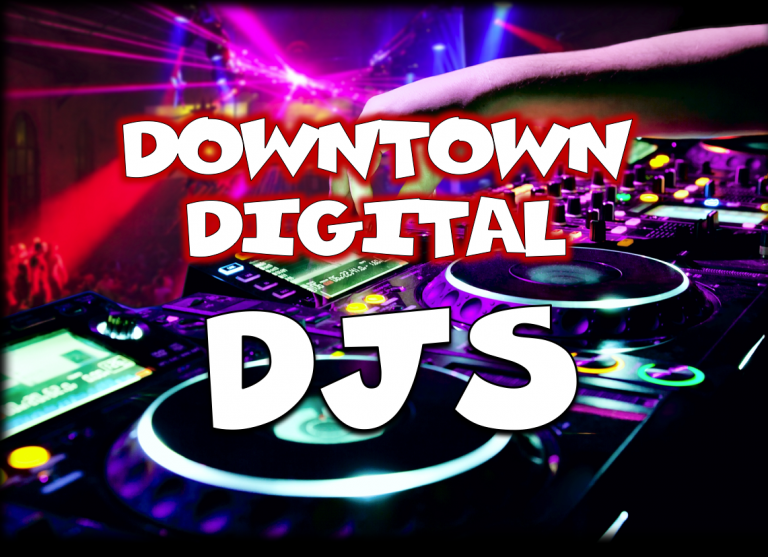 Brent Silby – Learning Advisor
Visual Arts Update
It was exciting to see so many fantastic artworks come together at final external NCEA folio time this year. The atmosphere was electric.
All those hours and hours of mentoring slots and homework coming together in one of the best displays of art work we have had. All the disciplines were involved and a very high degree of technical skill shining through. Congratulations to these candidates and to families and friends for their ongoing support.
We would also like to farewell Hannah Dent year 14 who worked all year on her self directed ceramic project in the 'Artists as Entrepreneurs' course. Hannah exhibited at the Linwood Community Centre in a group show, sold several works and took successful commissions. Hannah is going to teach ceramics while she is in America next year while working at the the holiday camp program as a facilitator. All the best from us here at Ao Tawhiti and you are always welcome in the art space. Here is a link to Hannah's website: https://www.uglyducklingceramics.com/
Thanks everyone for all the encouragement and interest through the year with our bi annual CCC exhibitions. These were both very successful and as a celebration of learning for art students this really helps to build confidence when we seen and get feedback from outside of the school communities.
The Kororoa (little blue penguin) ceramic project has raised over the last two year $750.00 approx. All of which has been donated to building penguin houses for DOC and  donated to the Antarctic centre. Big thanks to everyone from the penguin designers, at both campus's, families and friends and staff that have supported and purchased penguins. It's been incredible to see how a small piece of clay can make such positive difference. Thanks so so from me (Holly) and the penguins.
All the best for the end of year, keep safe and don't forget to visit a gallery or give someone something you have made over the school holidays.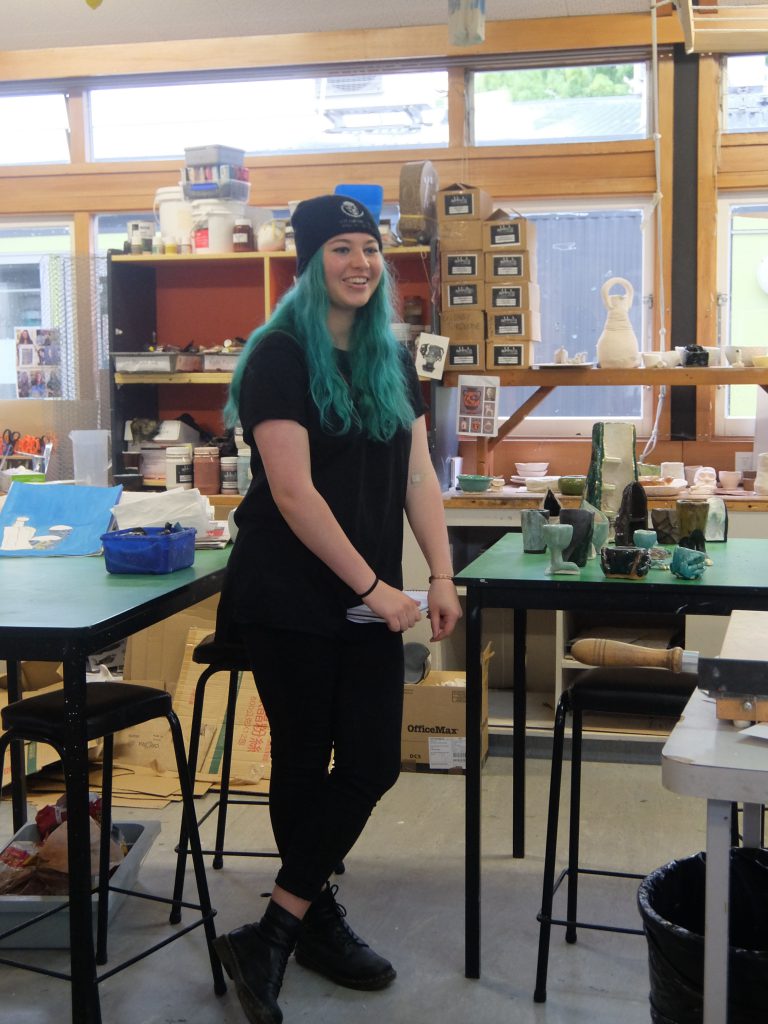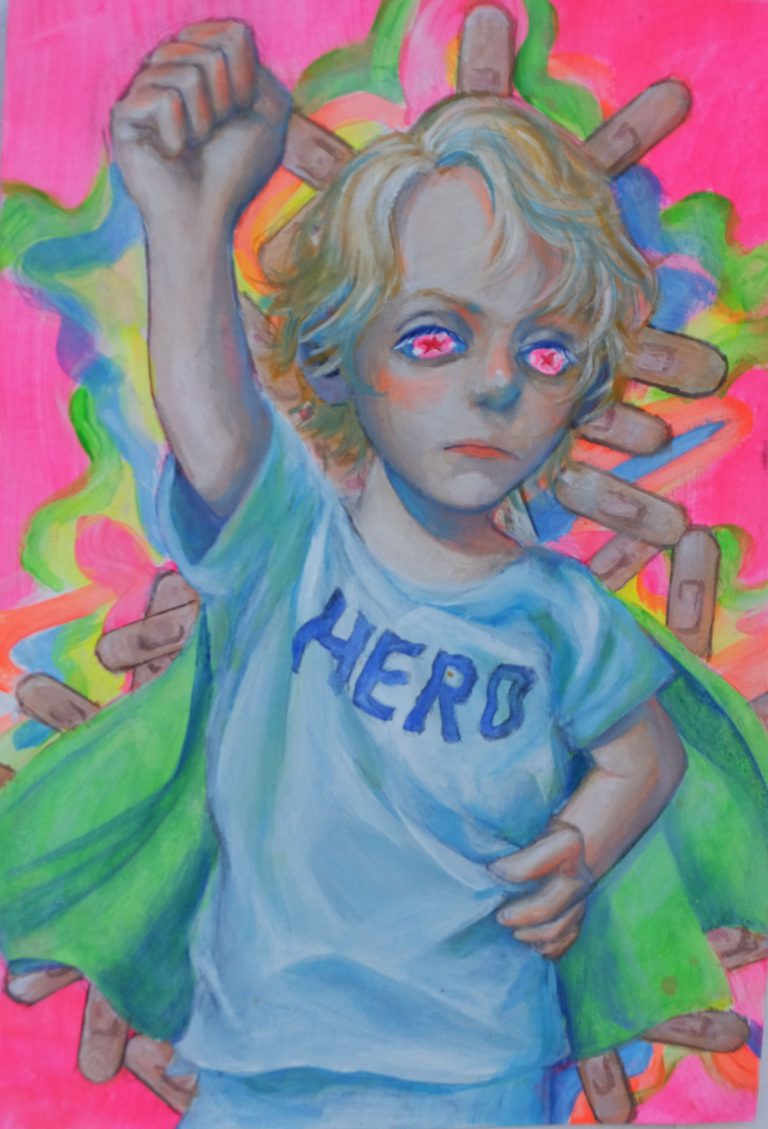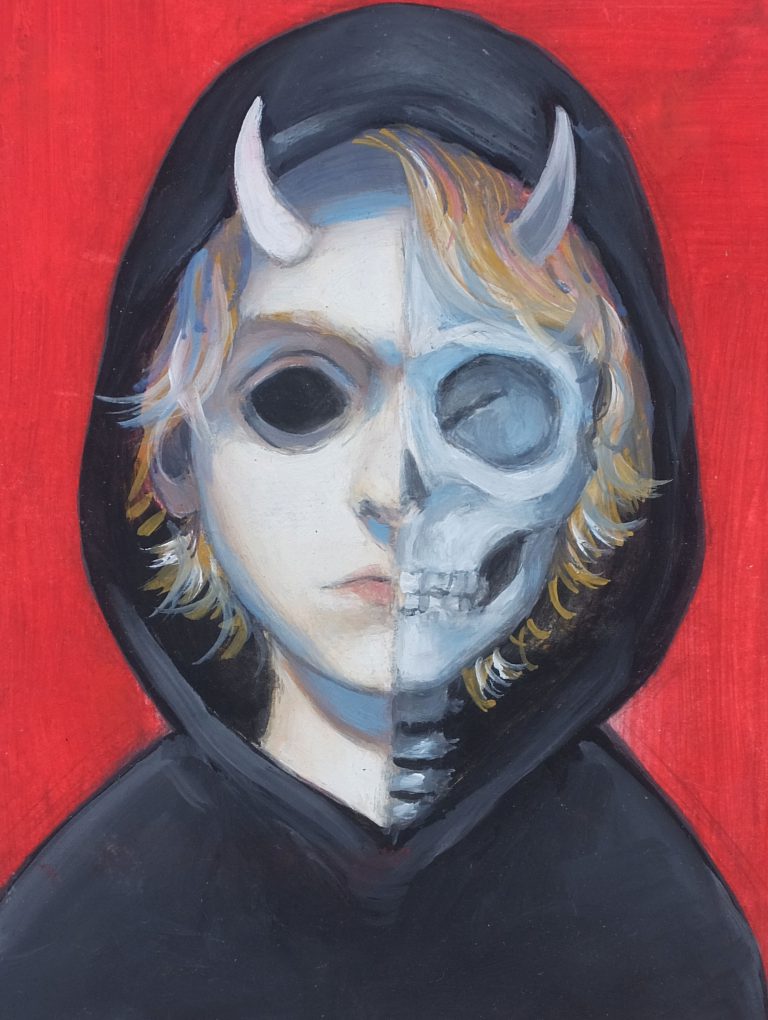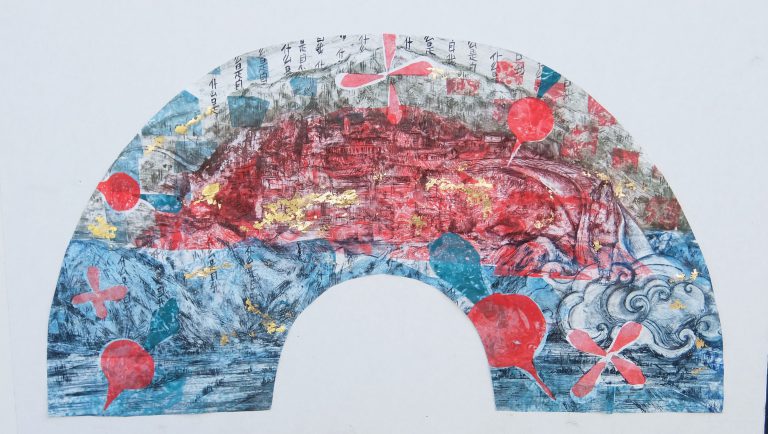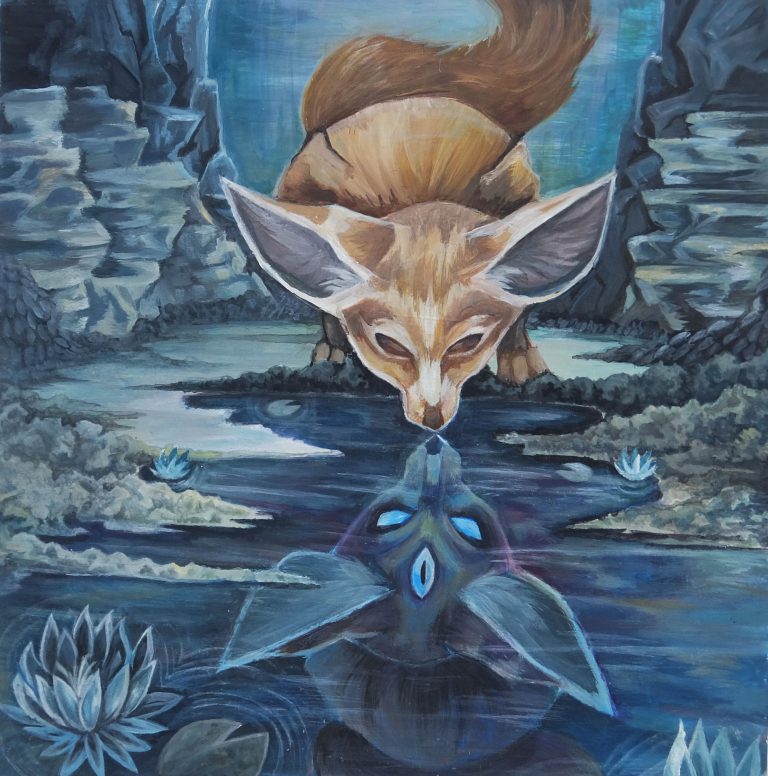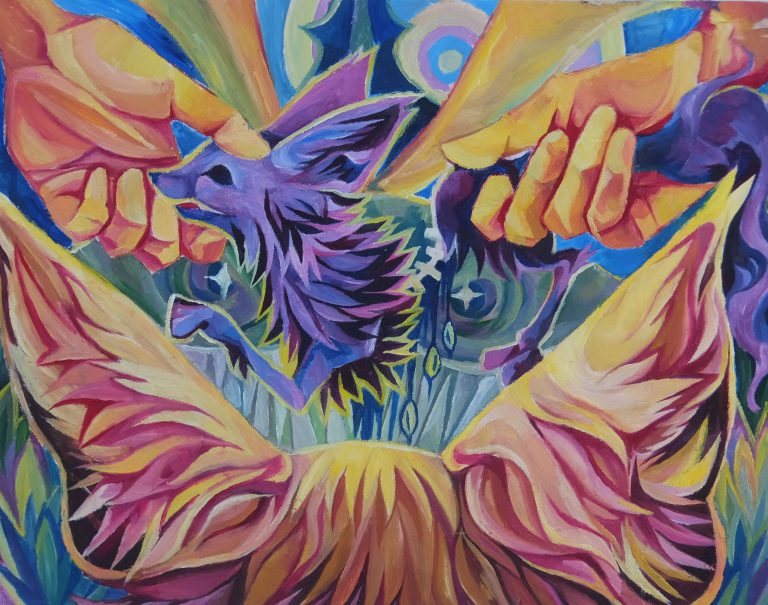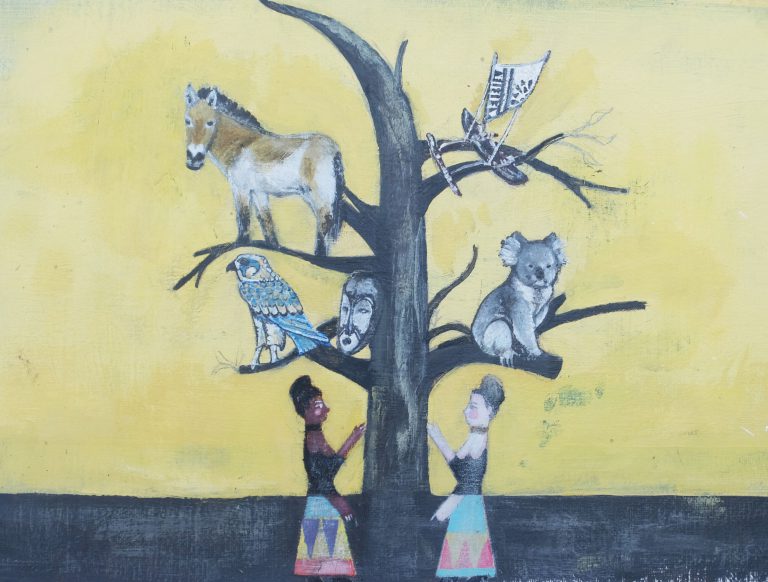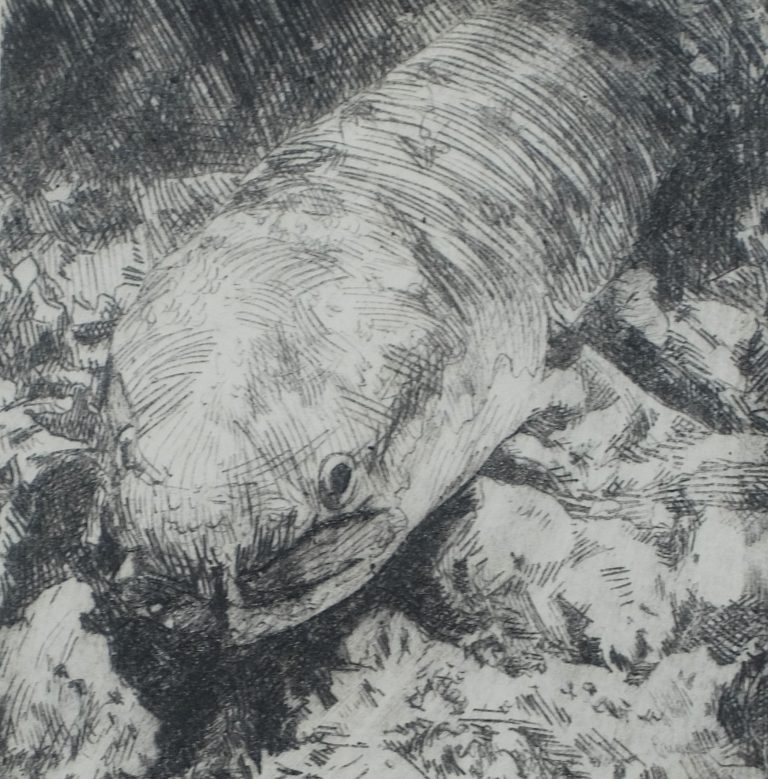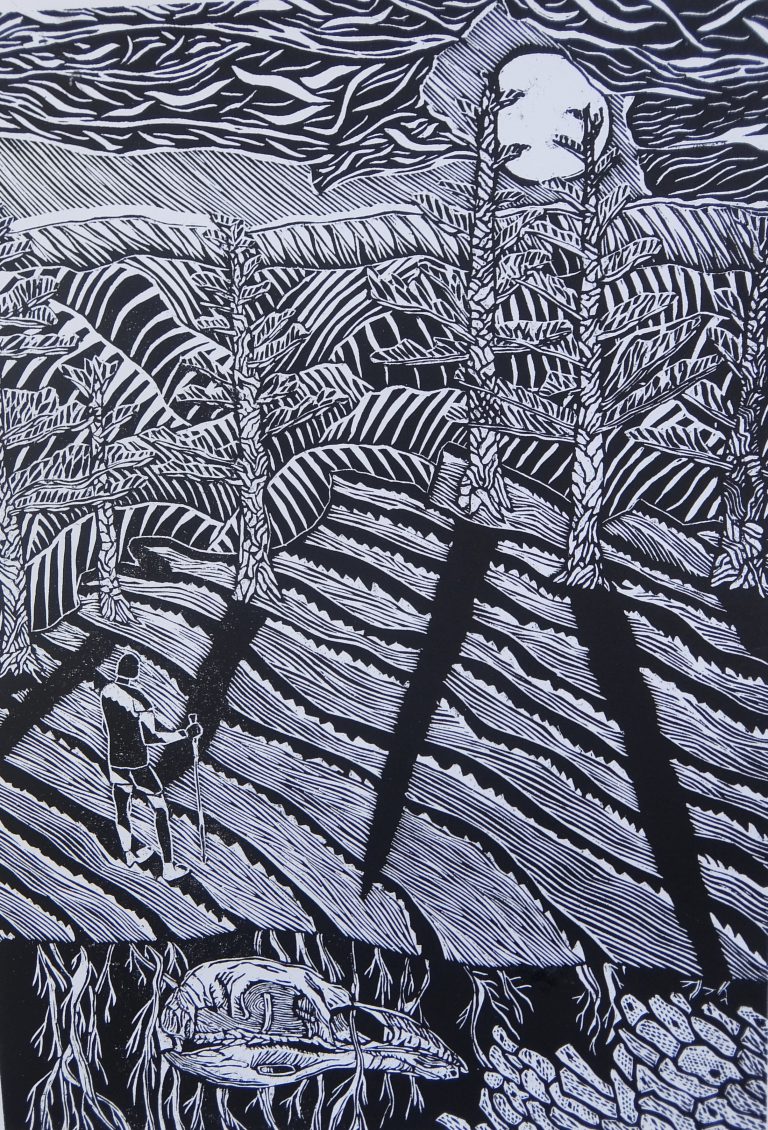 Holly Ramsay – Learning Advisor
Kay's Community Newsletter Sunday 25th November
End of Year
It is hard to believe but the end of the year is fast approaching. The plan is to spend the last two days of term in town. It is traditional for us to spend the last day of term (Friday 14th Dec) in the Botanic Gardens. Families often come and everyone is welcome.
We are planning to have our last Community Day in town as well. Thursday 13th Dec. We are busy planning an Amazing Race for part of it as well as shared lunch and more. We would love lots of parents involved and in fact we need some to go on the race as well.
Cookie Time Christmas Cookies
We are running this fundraiser again this year although it is slightly different. This year for $20 you get a great square tin full of 600g of cookies and a $5 voucher for Killinchy Gold Ice Cream. The school gets $5 from every tin sold. Last year we made the lots of money from parents taking order forms to their work places and getting orders. I will attach a copy of the order form below. Orders need to be returned with the money by Tuesday 4th December.
Kay Hayes – Community Leader
Other Notices
Summer Writing School for Teens, 2019
Christchurch, January 14-18, 2019
We are already past the halfway mark with bookings and some workshops are almost at capacity. Earlybird booking discounts close at the end of November!
A whole week of writing and learning and laughing!
Each summer, young writers from across the country gather at Hagley College in Christchurch to work alongside award-winning writers in pen-to-page workshops.
You get to select four day-long workshops to follow your passion or add to your writing repertoire. On day five you benefit from 1:1 mentor time to redraft your pieces and share in a celebration of a community of writers.
Workshop options include: Song Lyrics, Comedy Writing, poetry forms and skills including Rising Voices, Flash Fiction, OuLiPo, Writing Suspense and Scares, and Kickstart your (Fantasy) Novel.
Our tutors are all award-winning writers and performers: James Norcliffe, Frankie McMillan, Lisa Tui Jonathan, Gail Ingram, Jeff Clark, Heather McQuillan, Melanie Dixon and Jess Fiebig.
Please note this is not a residential course. Participants must organise their own accommodation and food.
Go to:  https://www.schoolforyoungwriters.org/summer-writing-programme for details and registration form.
The School for Young Writers
"Inspiring Young Writers – since 1993"
schoolforyoungwriters@gmail.com
Free Dental Care Year 9 – 18th Birthday