---
Upcoming Events
Term 2, Week 5: Starting Monday 27 May 2019
Tuesday 28 May: Y4-6 Margaret Mahy
Wednesday 29 May: Teachers Strike Action [School closed for instruction]
Thursday 30 May: Tarākona at South Brighton Domain
Term 2, Week 6: Starting Monday 3 June 2019
Monday 3 June: Queen's Birthday [School Closed]
Tuesday 4 June: Term 2.2 Begins
Wednesday 5 June, 8.15am: Breakfast Club
Wednesday 5 June: PINS starts
Wednesday 5 June, 3.15pm: Matariki Meeting
Thursday 6 June: Tarākona at South Brighton Domain
---
Messages
Message from Steven
Strike Action – Wednesday 29 May
Just a reminder that our learning advisors who are members of NZEI and PPTA will be on strike this Wednesday. As Area School Teachers, they have made the difficult decision to strike to highlight their concerns with the current collective agreement negotiations between the Government and their unions.
We will have a handful of teachers providing supervision from 9am-3pm on the day of the strike. I would greatly appreciate it if you could support us by not sending your child to school that day. If you are intending to send your child to school on Wednesday, can you please let you homebase LA know.
Teacher Aide needed
Since the last newsletter we've said farewell to Jae, one of our fabulous and long serving TAs.
With her departure we're now looking for a new teacher's aide.
If you're interested in working mostly with our Y7-13 students to support their individual learning needs and those of their learning advisors, then I would encourage you to get in touch with Paula Green our SENCO.
Currently we're looking for someone fixed term until the end of the year. The role is likely to be for between 20 and 25 hours a week. You can express your interest in the role by emailing a short cover letter / CV outlining your skills and experience, by Friday 31 May 2019 to Paula. Paula will be able to help you with any questions you may have about the role.
Lost property
It's interesting discovering new things about our new facilities. One of the recent discoveries we've made is that we will need to make a new process for dealing with the large amount of lost property that we get at the end of each day.
The first thing you could do to support us with this is to encourage your child to take the clothes they came to school in, home with them at the end of the day. Phones and laptops also seem to be regularly misplaced, and then brought to reception.
We cannot have large amounts of clothing just sitting at reception for weeks on end. We are going to try and move clothing on each week … hopefully back to its original owner.
If your child has lost an item of clothing, we would encourage them to look for it on their floor first, then to retrace their steps, and finally to check at reception (often clothing isn't brought to reception until the following day).
Enrolments for 2020
With Term 2 flying by, it's important to remember that all new enrolments for 2020, even those from existing families must follow our enrolment scheme. We will be opening our Y7-13 enrolments for 2020 towards the end of the term. Y1-6 enrolments will take place in Term 4. You should register your interest by visiting the enrol page on the school's website.
We are experiencing massive interest in the school at present. I have taken 6 tours of the school this year (5 in the new building) and all of them have been massive.
Steven Mustor
Message from Ian
PINs
Just a reminder that PINs workshops are kicking off on Wednesday the 5th of June. They run from 10.50 – 12.20 for 5 weeks. A massive thanks to all of the students, parents and staff who have offered a workshop.
We currently still have 200 students still to select a workshop. Please encourage your son/daughter to do this. This is one of those opportunities that we can work together as a Year 1-14 school, it would be awesome to have everyone involved.
Ian Hayes – Deputy Director
Message from Niki
Kia ora whānau,
We'll, we really feel like we are getting into the swing of being in the CBD, despite not yet being in our 'forever home'. I am impressed at the relative ease of our transition, and on the whole everyone seems to be enjoying it. There is an awesome buzz around the school with lots of students engaged in their learning and living out our special character.
The Y0-6 LAs have been working hard to offer a balanced programme of literacy and numeracy with opportunities for SDL and play. It is fantastic to see them beginning to use the city as a resource. Last week there were students going to the library, visiting green spaces and the Y0-3 students took their reading books to the river and played around there. Only 2 fell in as they were vying to catch sight of the eels..! Good learning for the LAs, next time we will be equipped with a towel or two, and some food for the eels.
Kate and myself are relieving the Y4-6 LAs on Tuesday so they can meet, talk, learn and grow as a team. On Friday I gathered some student voice to ask what the kids would like to do. They had some great suggestions, from the gardens, museum, art gallery to Jellie Park and of course the Margaret May playground. They voted, and surprisingly it looks like we're off to the playground on Tuesday. We will leave school around morning tea time and be back for the 1pm session. A form will be coming home asking for help to walk and supervise, please see if you have an hour spare on Tuesday to help the kids achieve their hearts desire!
It has been wonderful to see all of you parents who have given time to come in, offer workshops, walk with us, help kids who fall in the river, put books away, sharpen pencils and tidy up. Thank you – it's great to have you help us deliver a well-rounded, relevant curriculum for our ākonga.
A reminder that the NZEI and PPTA have voted for teachers to strike on Wednesday 29 May. Unique among other Christchurch schools which are closed for instruction, we will be open for supervision. However, there will be a skeleton staff on board and we ask where possible that students do not come to school on Wednesday. Supervision only means that students will be free to do as they please with staff supervising to make sure they are safe. If you have any concerns, please contact me.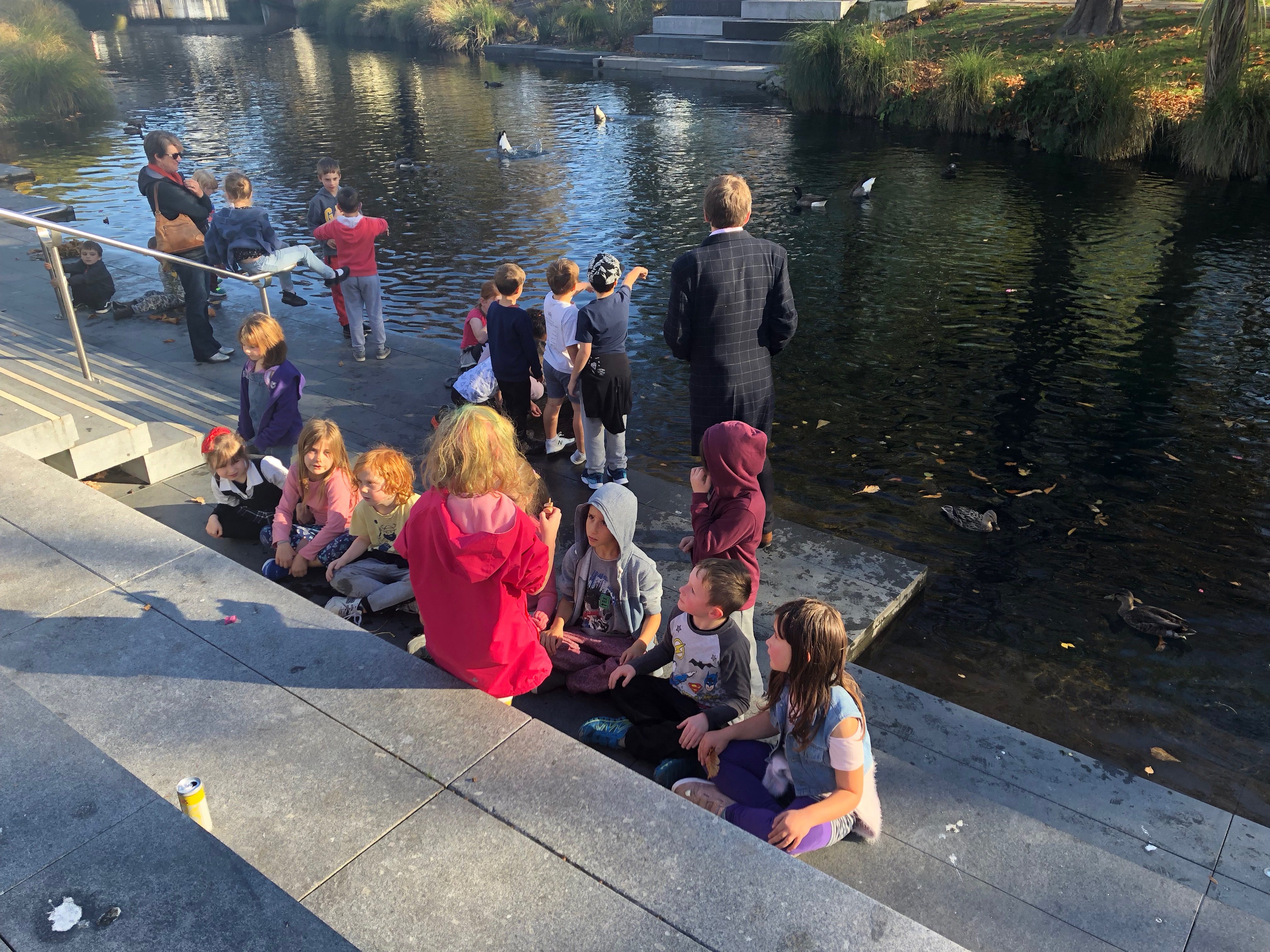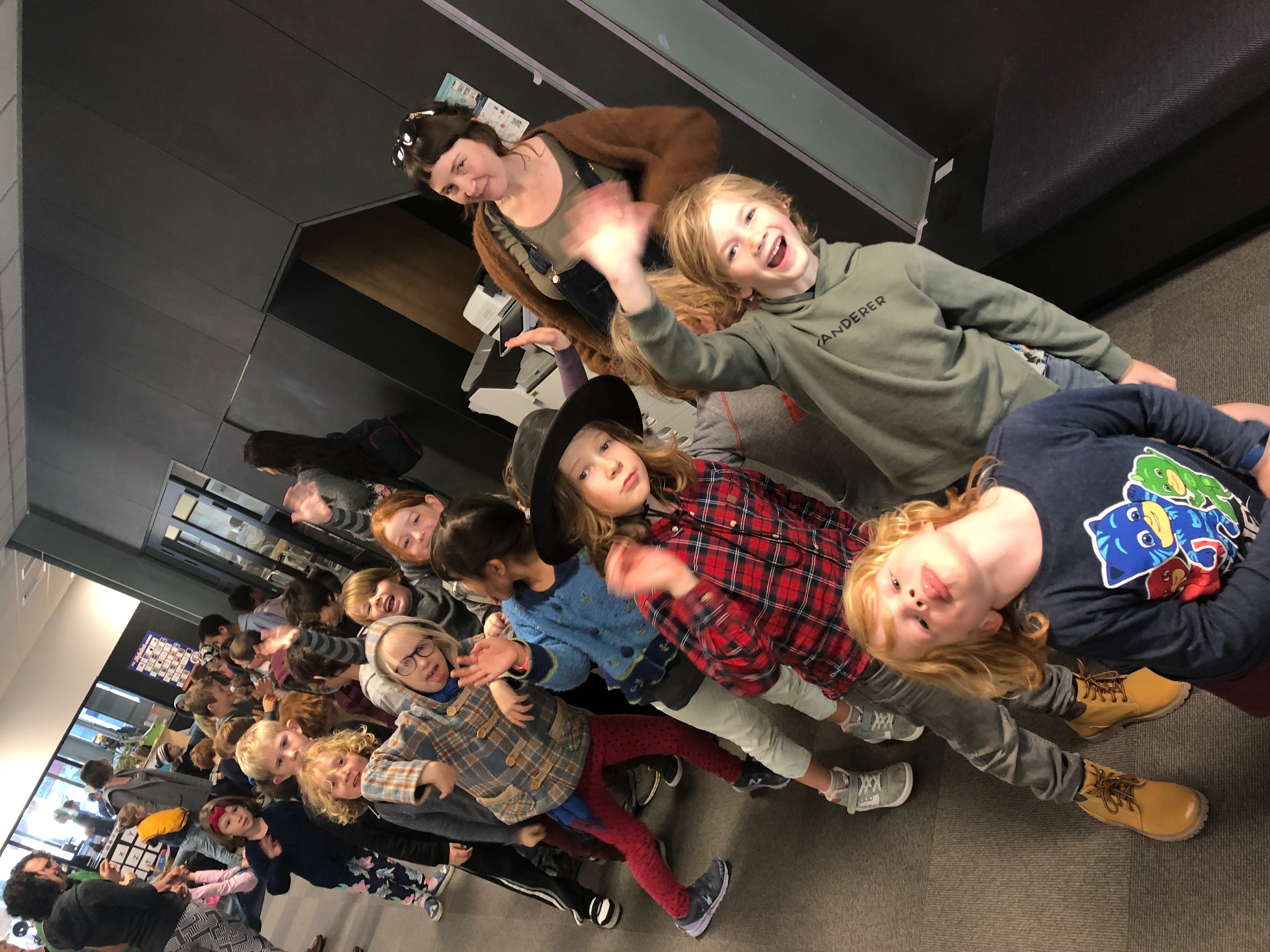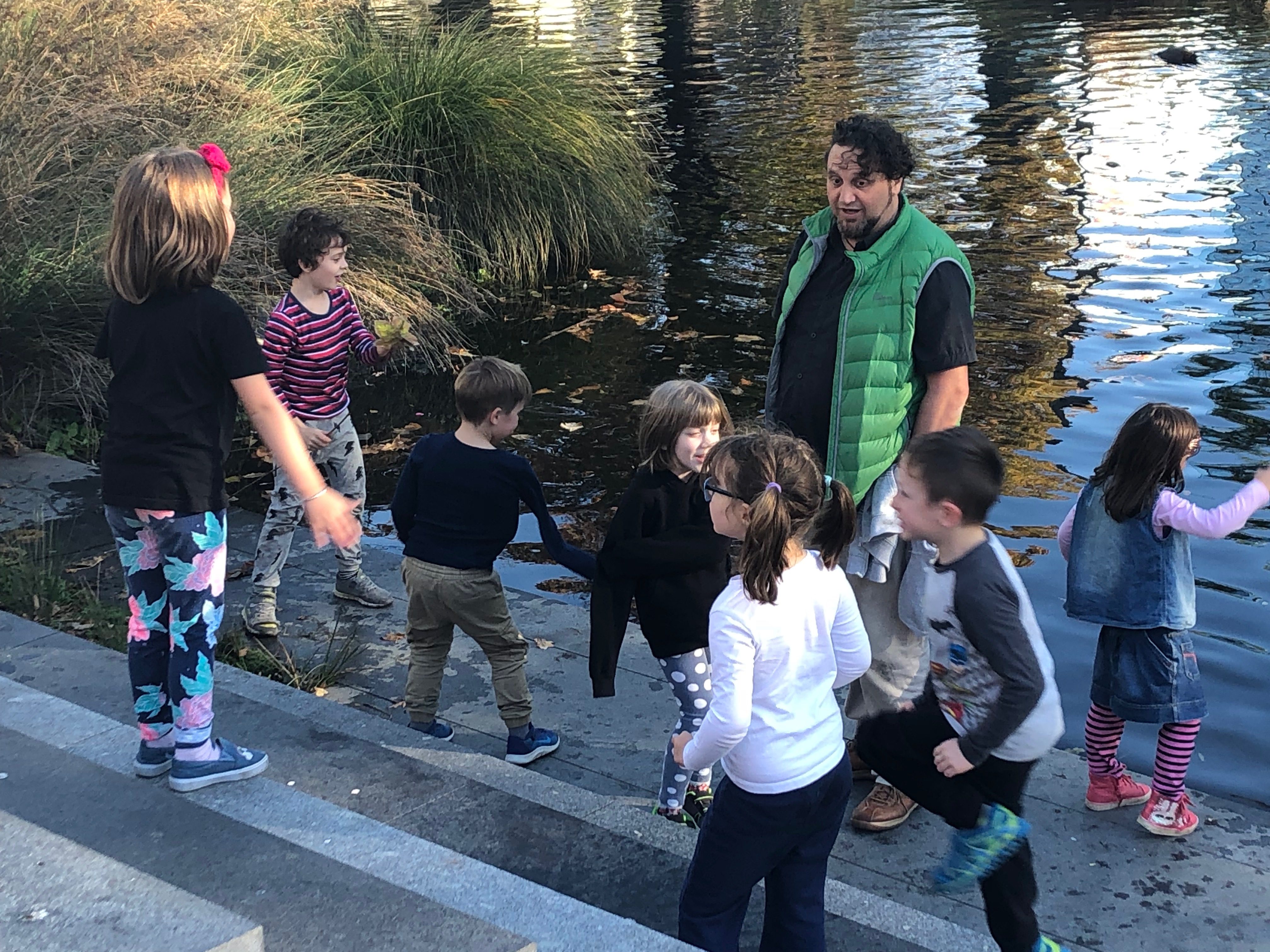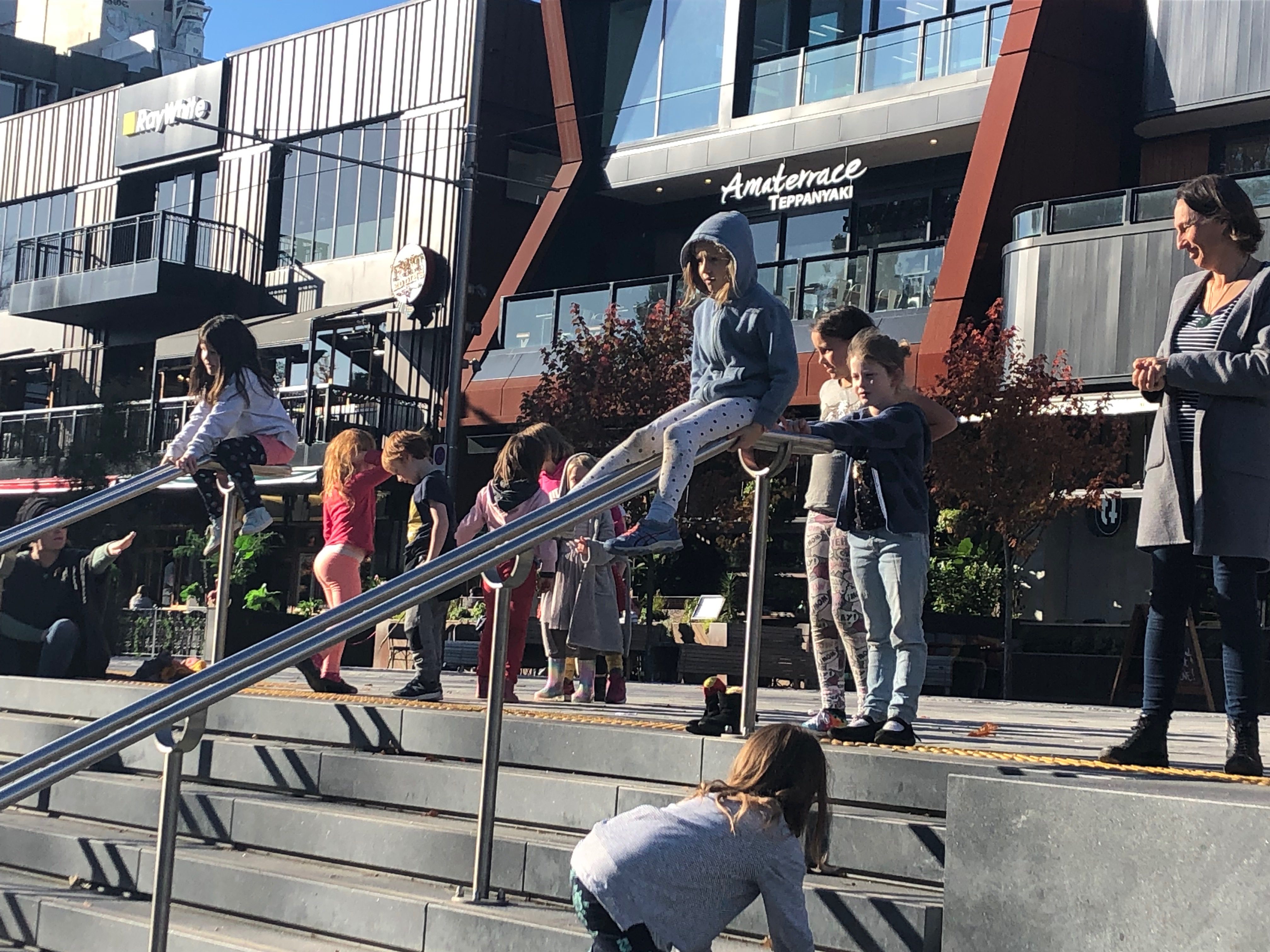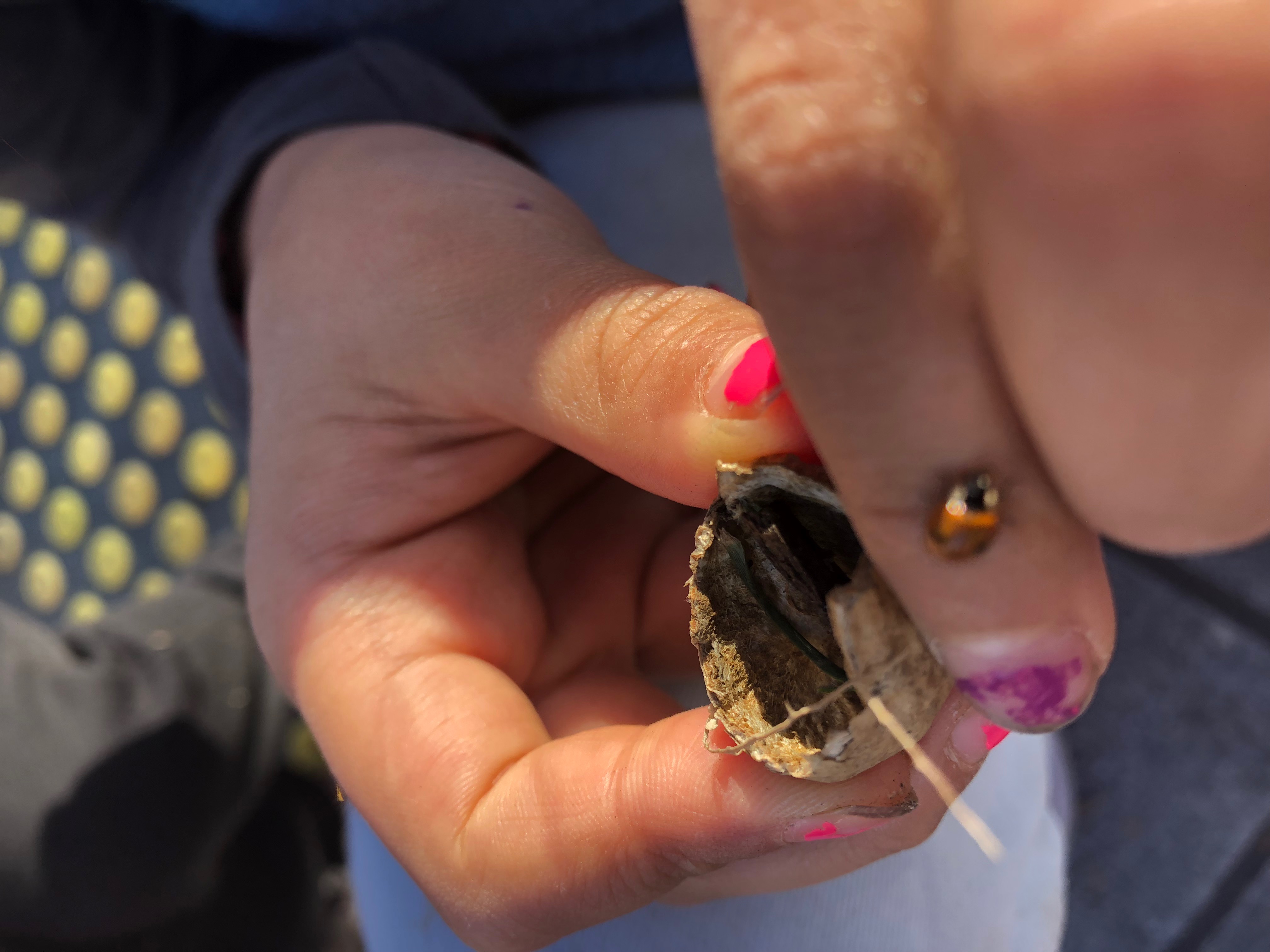 Niki Stephenson – Deputy Director
Message from Duncan
On level 2 It's been fantastic to work with the year 11-13 students and LAs. I'm loving having a space where we can all get together, share ideas and build a culture that aligns with principles and values.
Settling In
I've really enjoyed seeing how well we've settled in to our new home. The atmosphere has been calm and the way the community have responded to the new environment has been fantastic.
Learning is visible in this environment and it's clear to me that by far and away most of our students take the opportunity to direct their learning in positive and productive ways. They are focused engaged and enjoying their days! It's been great to see!
Antipodeans
On Friday I had the opportunity to meet with Leigh-Ann from Antiopodeans. Antipodeans are an organisation that facilitate amazing overseas leadership experiences for senior secondary school students. They co-construct with the students an experience that has them visit a developing nation. There are 3 phases to each trip: trek, service and explore. They have been leaders in this industry for 28 years, mostly out of Australia but for the last 5 years have also worked with a lot of New Zealand schools also.
We are just out the beginning of exploring opportunities with them. If something were to go ahead we'd be looking at April or July 2021. There's a few hopes to jump through first but if it progresses we will be running a student information session and a parent session later in the year.
You can find more about the here: https://antipodeans.com.au/
Queens Birthday Weekend
A long weekend is on the horizon. I hope you manage to enjoy the small break this gives you. If you're at loose end on Sunday, the Christchurch Marathon is being run. We have a number of staff, students and families involved – Including myself! As a back of the pack runner it's always nice to see a friendly face or 2 out on the course!
Duncan Woods – Deputy Director
Schoolwide Notices
Matariki 2019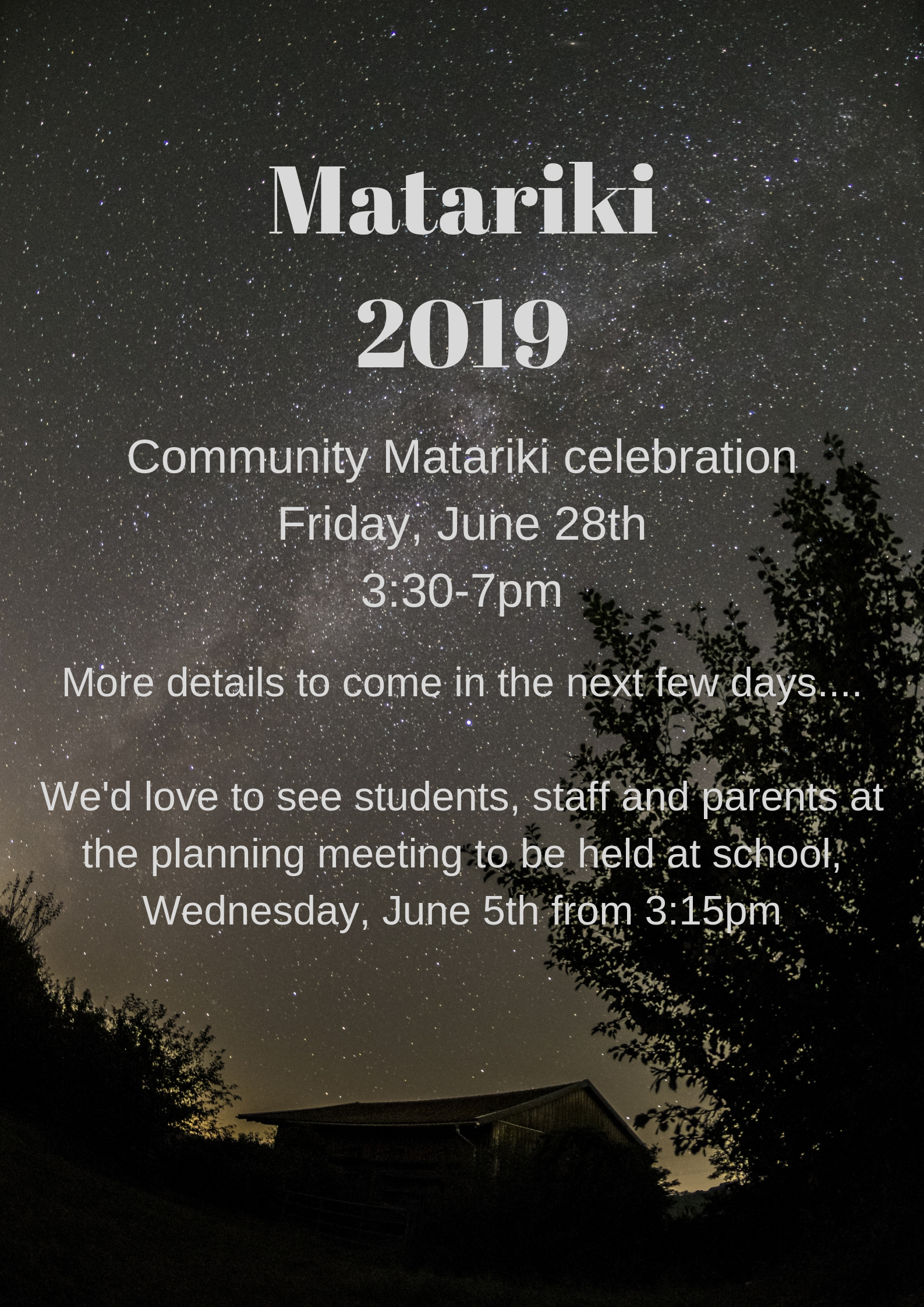 Hope to see people at the planning meeting on Wednesday 5 June. Matariki in the city! So much to celebrate and reflect back on. Did you know that our community only started celebrating Matariki when we moved out of the city? The first one was organised as a last minute effort in 2011. It was a way to bring people together after all the changes we'd experienced – as a way of reflecting on what had happened, celebrating we were together and making our new site feel like 'home'. It's exciting to bring this community tradition back to the city. We're keen to find out what people want to retain from the past celebrations and what new traditions we can create in the coming years at our permanent site.
Emma Woods – Parent
Introducing the school Instagram
Keep in touch with the day-to-day happenings and see the school in action by following our
Instagram:
@ao.tawhiti.unlimited.discovery
Students: If you have any interesting pics that illustrate Ao Tawhiti life, send them to brent.silby@aotawhiti.school.nz or DM them to our Instagram account.
Brent Silby – Learning Advisor
Winter Sport
With Term 2 now well under way winter sport is in full swing. We have 10 teams participating & representing our school. That is approximately 90 students playing sport each week, which is awesome for a school were sport is not compulsory.
Our Winter Sport Teams:
Year 5-6 Football
5-6 Football Mixed
7-8 Football
5-6 Netball
7-8 Netball
9-10 Netball
11-13 Netball
11-13 Girls Basketball
11-13 Boys basketball
Senior Girls Badminton
Years 5-6 play on Fridays 1:15pm, yr7-8 on Thursdays 1:15pm, yr9-13 netball & senior girls badminton on Wednesdays 3;15pm & all basketball is played on Fridays after school.
If you have the opportunity to get along & support we would love to see you there.We are always looking for people to help our teams, maybe you could manage, coach, transport etc. Please feel free to contact me.
E-mail: clinton.williams@aotawhiti.school.nz
Clint Williams – Sports Coordinator
Non-Zip Hoodie donations
Naomi and I want kind people like you to donate non-zip hoodies for cat care. We will then transform the hoodies into toys for the cats to play with.
Cat care is an organisation that helps injured cats and kittens or hungry cats and kittens and give them a home. They foster cats until a forever home can be found. There is also a coin donations box that you can add too as well.
We will be donating this money to them.
Pippa and Naomi – Students
Ao Tawhiti Pest Control Project: Can you help???
A few of my friends and I are doing an AT project based on conservation. As part of this we are planning to do some pest control. This would include trapping possums and shooting rabbits with an air rifle, but in order to continue this project we need your help. If you have any land with a pest issue that we could use, or expertise/time that you could volunteer please email us at: aotawhiti.pestcontrol@gmail.com
Thanks,
Will, Cody, Ciaran, Emmanuel and Alex – Students
Counsellor News
Mana Ake comes to Ao Tawhiti
We are making our first referrals to the Mana Ake service and we are meeting with the team to plan suitable support for students aged 5 to 12 years. Mana Ake, meaning Stronger for Tomorrow, outlines its scope on the website http://ccn.health.nz/FocusAreas/ManaAke-StrongerforTomorrow.aspx – Mana Ake kaimahi work with schools to support teachers, families and whānau when children are experiencing ongoing issues that impact their wellbeing such as anxiety, social isolation, parental separation, grief and loss and managing emotions. Kaimahi have a diverse range of skills and include psychologists, social workers, counsellors, teachers and youth workers. Kaimahi can work with individual children and their families at school, in the community or at home and with groups of children in schools. They provide advice, guidance and support for teachers and family/ whānau.
We are making group referrals for Anxiety, and for Social Skills, and for a few individuals. Parents may request a referral, or are asked for referral permission by the school, and then again after talking to a Mana Ake worker. Our processes are being established so apologies if they are a bit wonky at first. We are also looking at other support strategies such as information sessions on such topics as Learning needs, anxiety, support agencies, so please feel free to suggest ideas at this point.
Please ask Niki, Paula (SENCO) or Miriam (counsellor) for more information.
Loves me not
This workshop is offered by the Sophie Elliot Foundation and the Police for all year 12 students, and will be running for the first time at Ao Tawhiti on June 27th. The workshop will be facilitated by community police, teachers and an NGO, and will explore healthy relationships and the sometimes difficult subject of relationship abuse and consent. Please see the information presented by Nigel Latta on Youtube, and on the Sophie Elliot Foundation website: https://www.youtube.com/watch?v=c-gt7QG7GEchttp://www.sophieelliottfoundation.co.nz/loves-me-not/
As this is an important subject, students will be excused from their classes for the day, and from National Trade Academy and Ara courses. The workshop is participatory and students will discuss and agree their own standards of behaviour, and risks, in order to create their own understanding of a healthy relationship.
For more information please contact Miriam on 021795309, miriam.denney@aotawhiti.school.nz.
Miriam Denney – Counsellor
1-6 News
The Endeavour – a learning journey sparked by a simple statement
On Friday while taking the roll, Xavier said "I'm going home at lunchtime because I'm going to New Mexico today!"
Boy did that start a discussion! I looked up New Mexico on Google Earth and we all had a look at where it was in relation to us, followed by requests to look up Spain for Edine and New Caledonia and Fiji for Daisy – "Why do the islands look so tiny on the map but when you're in Fiji you can't see the edges?"
"What's that line round the middle of the earth?" Matilda asked. When I said it was the equator line and that the top part is called the Northern Hemisphere and the bottom part is called the Southern Hemisphere, someone said "Our queen lives in the Northern Hemisphere!" And someone else said "Yeah – In England! Let's look that up." So we did. There were a few puzzled looks when they saw how far away the UK is from New Zealand and they wondered "how can she be our queen when she's so far away?" Some thought it's because our Prime Minister is in the queens family, others weren't sure and thus ensued a discussion about emigration, early settlers and explorers from the olden days.
We talked about how Captain Cook sailed a big ship here all the way from England and discovered New Zealand and decided to settle people here on behalf of the queen.
Excitement was barely contained when we pulled up a picture of Captain Cook and a cross section picture of The HMS Endeavour- "WOW! Look at all the layers! What are those sails for and why are there so many? What are the barrels for? Are those wooden life boats? Why isn't it made of metal." So many questions! So much enthusiasm! "Hey, why don't we see if we could build a boat?" Jared kindly let us into the tech room and helped us find some materials. (Thank you Jared and class!)
Boats were built with gusto and it wasn't hard to see all the learning: 1) Exploring language associated with boats "I've built this thing that the man goes in at the top of the mast." "Oh, a crows nest!" 2) Exploring flotation concepts "Hmm I don't think yours will float because it's got a hole in the middle of it." "I know it will because the foam has air bubbles inside it and air floats." 3) Cooperating and collaborating "I'll do this bit, you do that bit. If I hold this, can you glue it?"
Later we took the boats to the Botanical Gardens with us to test out their floating ability. Success!
Later we took the boats to the Botanical Gardens with us to test out their floating ability. Success!
Kate Griffith – Learning Advisor
Polydron
I love resources which have open ended possibilities for play. In Community Pekapeka we are lucky to have many such resources. Our two Polydron sets come with suggestions of what can be made and often children new to the resource begin by following these instructions. The children quickly become familiar with how the resource works and that's where the magic starts. This week we have seen Polydron made into towers, farms, flowers, space stations and spinning tops. The spinning tops were a late development in the week and quickly became popular with new designs springing up by the hour. Can you seethe curriculum at work here and core values? Students leading their own learning – loving it!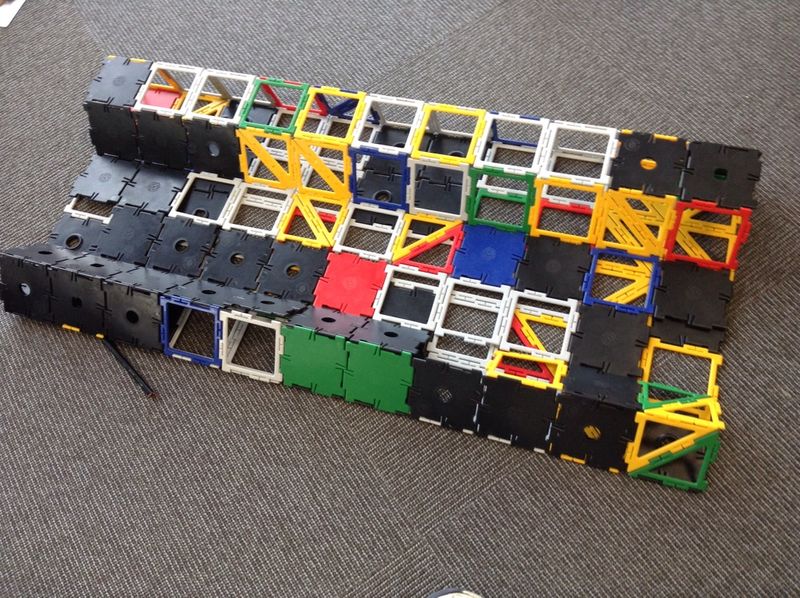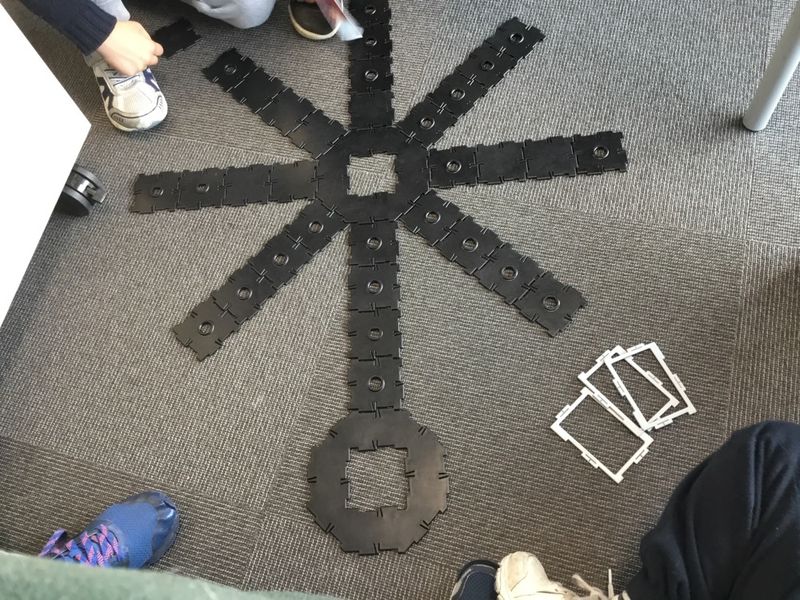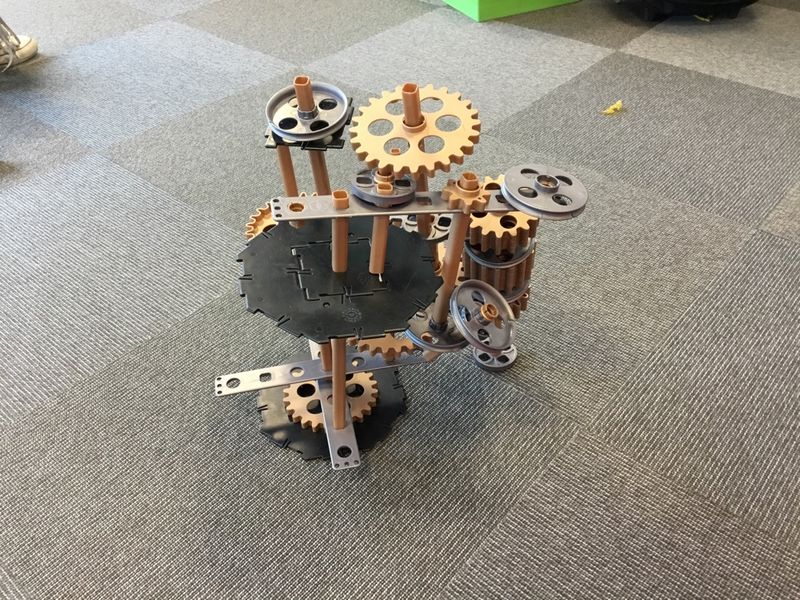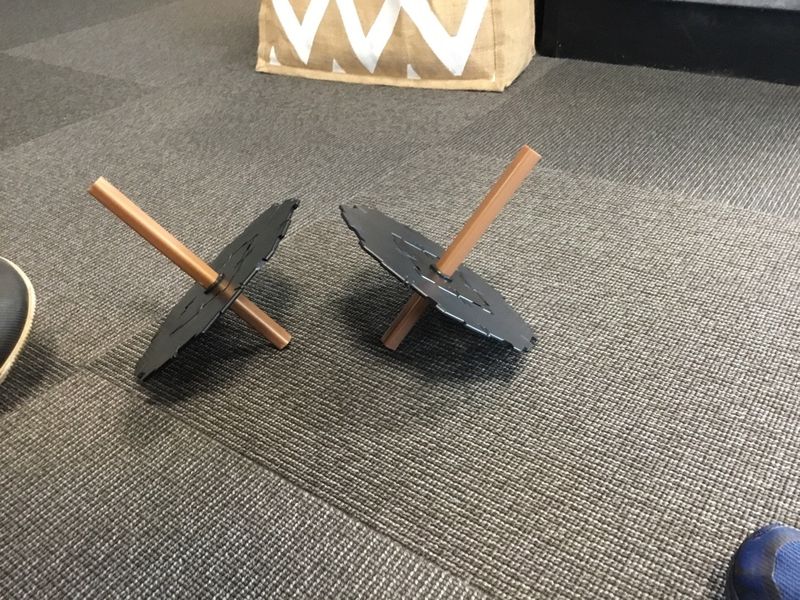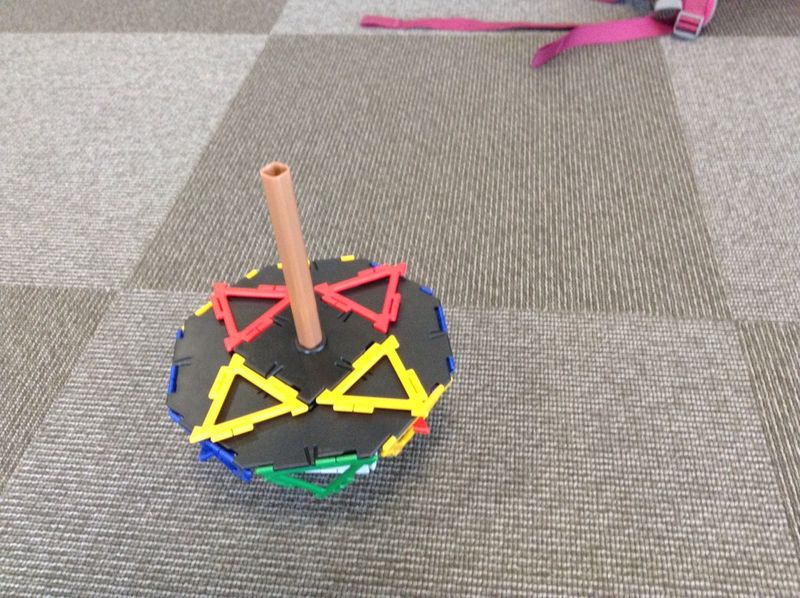 Nadine Walmisley – Community Leader
Tarakona Community News
Forms you need to do
Important dates
South Brighton, 30th May, June 6,13, 20.
Recent info
Thank you to everyone who has been in this week and ensured our kids got to venues around the city such as the library, green spaces, sport, or out for a walk or play in the sunshine! You are truly appreciated by the kids, LA's and the parents who can't make it in. Thanks for taking the time to fill in EOTC forms and trips and visits forms too.
We had another great day at South Brighton, we worked on collaboration and sharing of ideas with a focus on the ocean. (We need a keen parent who can transcribe and edit these collected ideas so we can use them in the future please.) The morning was split between these workshops, playground challenges, basketball, walking to the beach to take photos and working with Youthtown. It's a jam-packed day with lots of smiles. Thanks to Lisa who provided us warm baking with the coffee too! Here is the link to the 30th so we can ensure we get everyone to where they need to be for pick up etc.
Learning
We have many workshops on the go throughout the day for dance, drama, music, maths, sport, art created by older students, parents, caregivers and outside agencies. Kids are opting into these workshops and there is a real sense of gaining momentum around the sheer diversity of programs kids can be a part of which is what we always wanted from returning to the City as one school.
Ngā mihi nui,
ps We were recently asked why we use the old fashioned and much teased comic sans font in emails – it's to be more inclusive as it's considered to be more dyslexia friendly.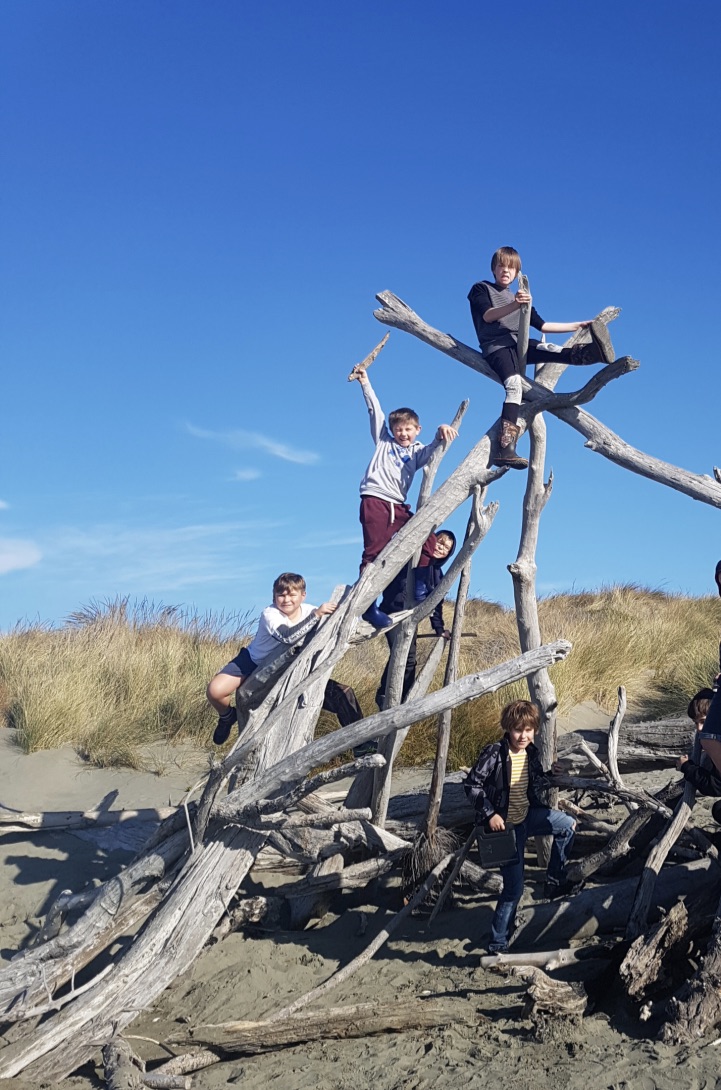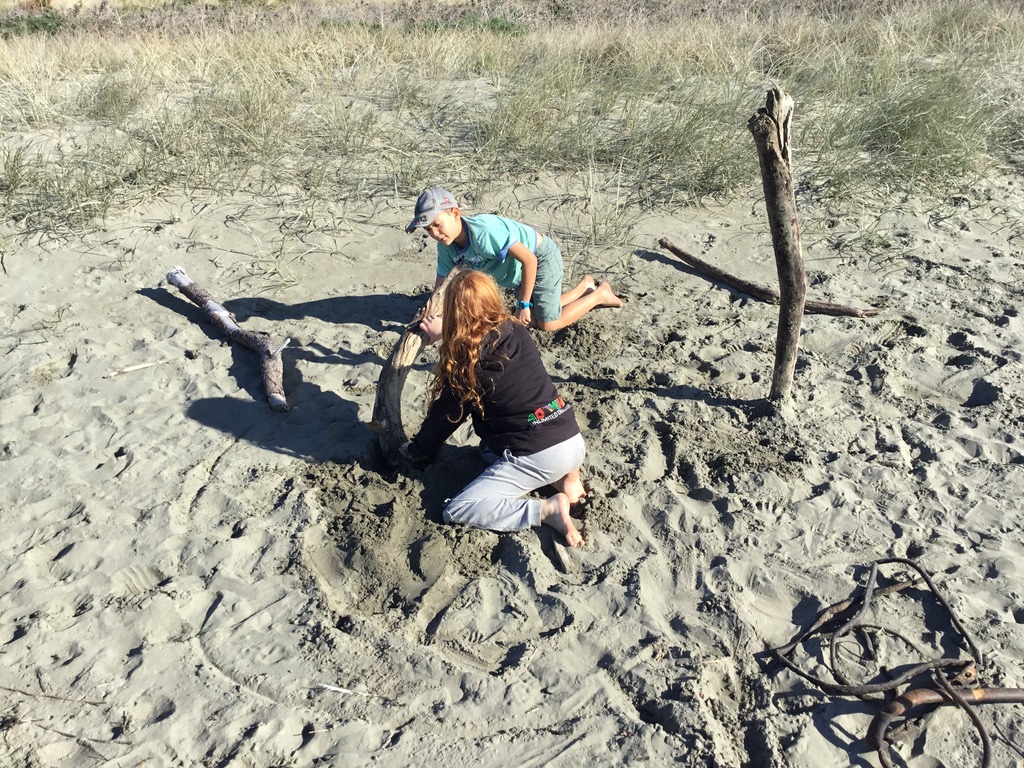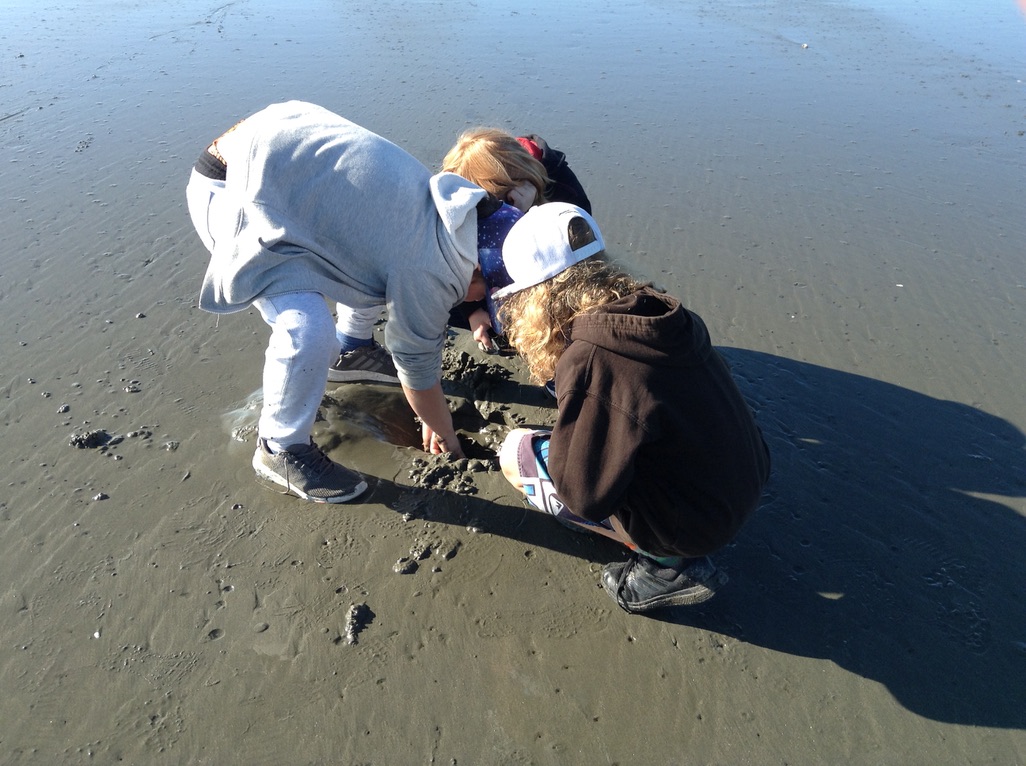 Melva Gill – Community Leader
7-13 News
Showquest 2019
Tuesday took us to the Town Hall for an amazing day for dance and drama. Thanks to all that were involved and supported.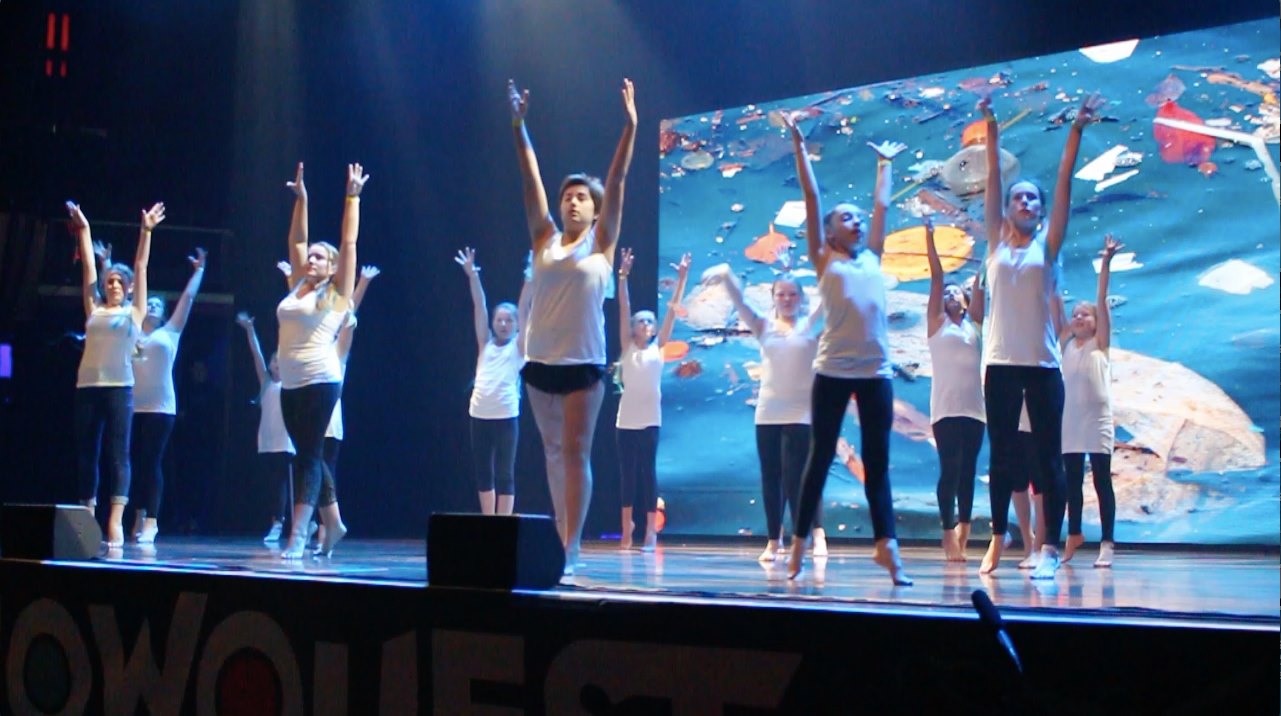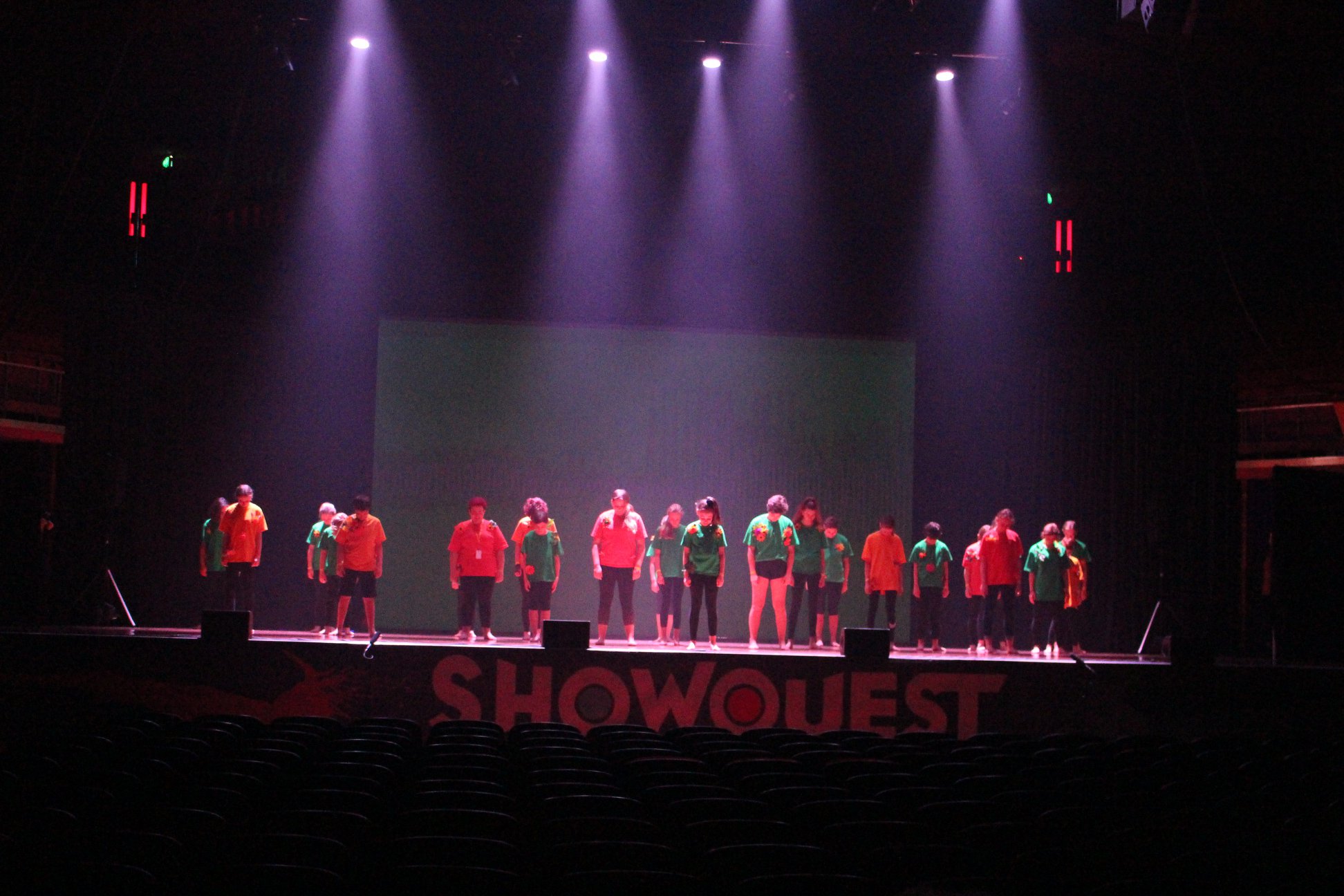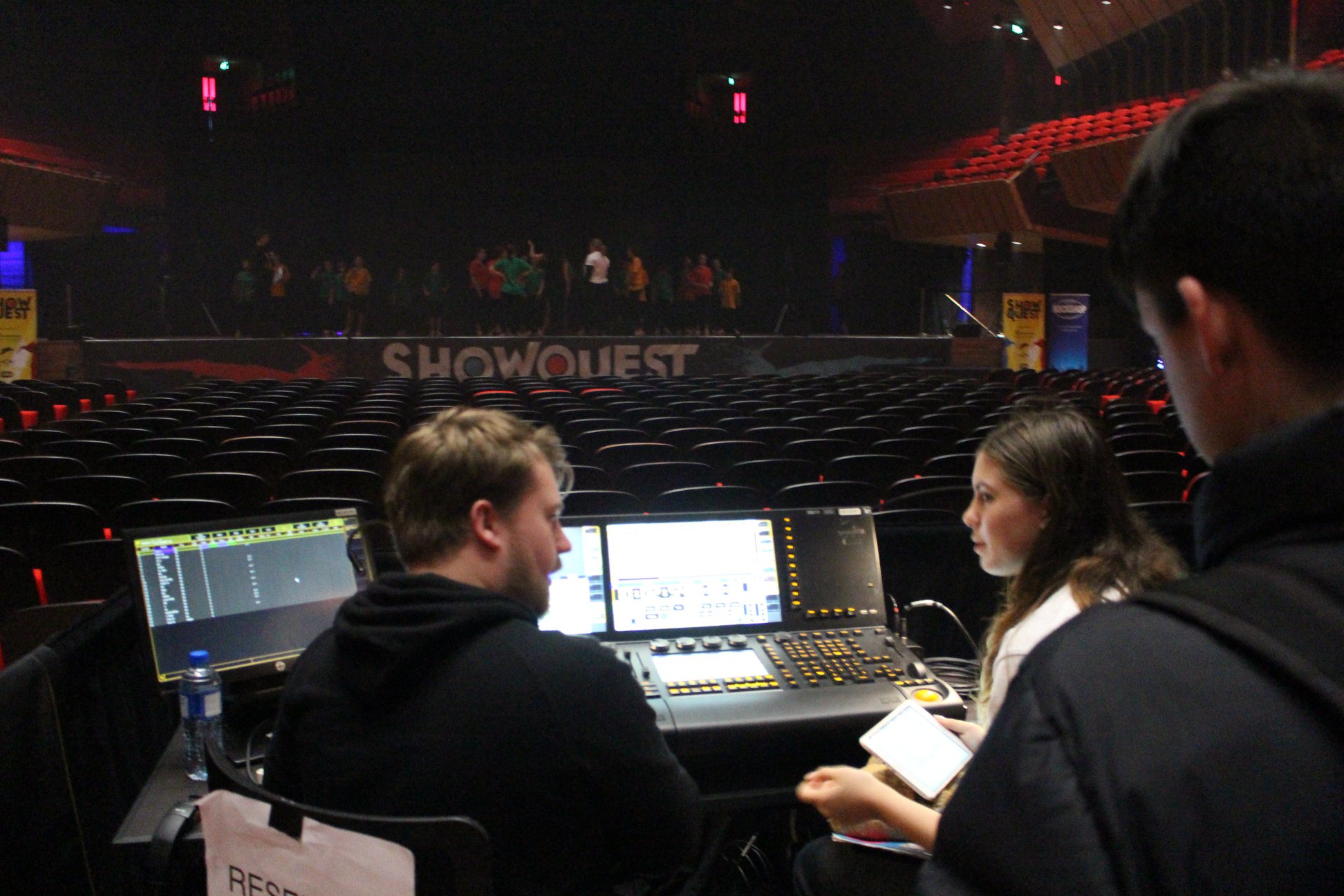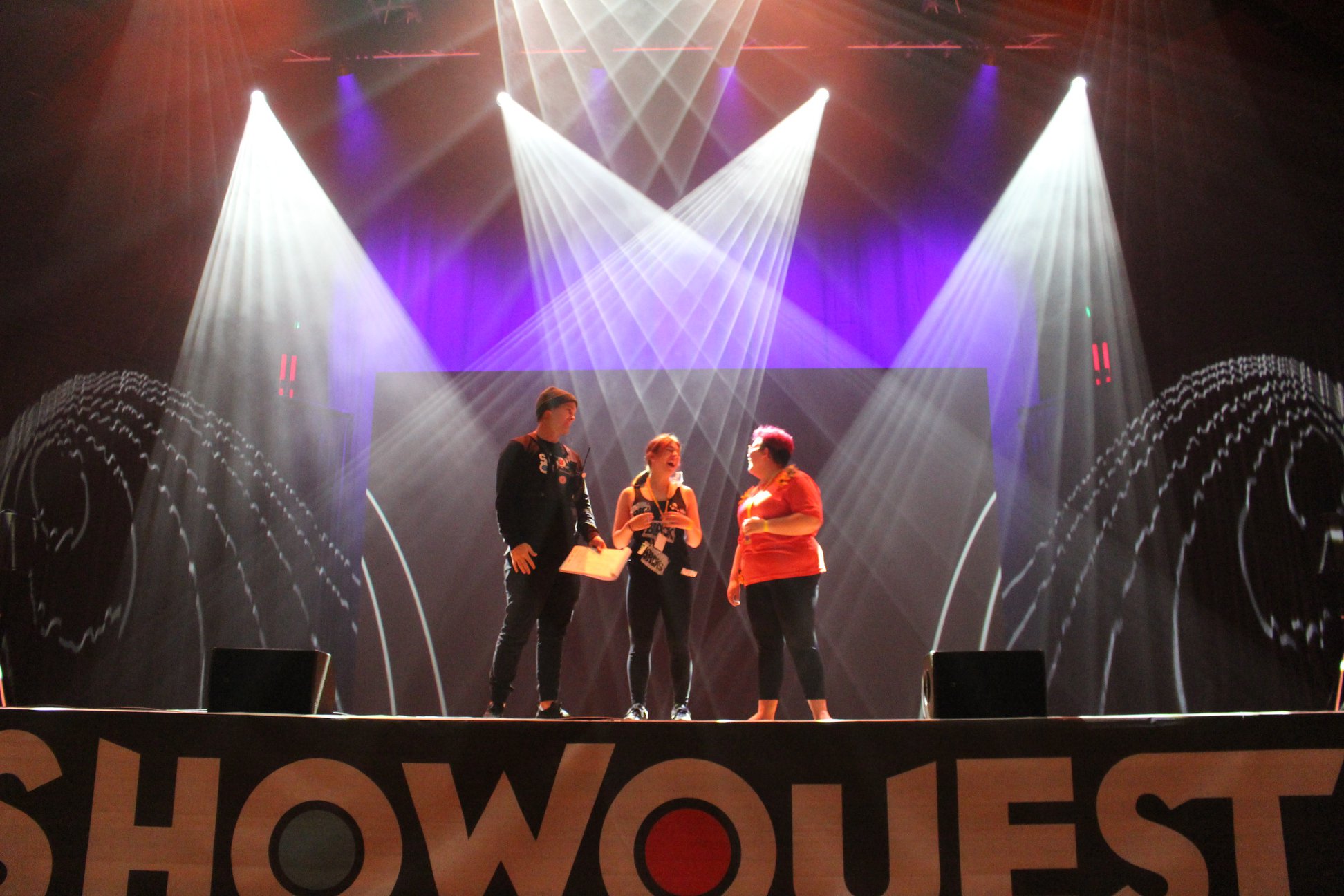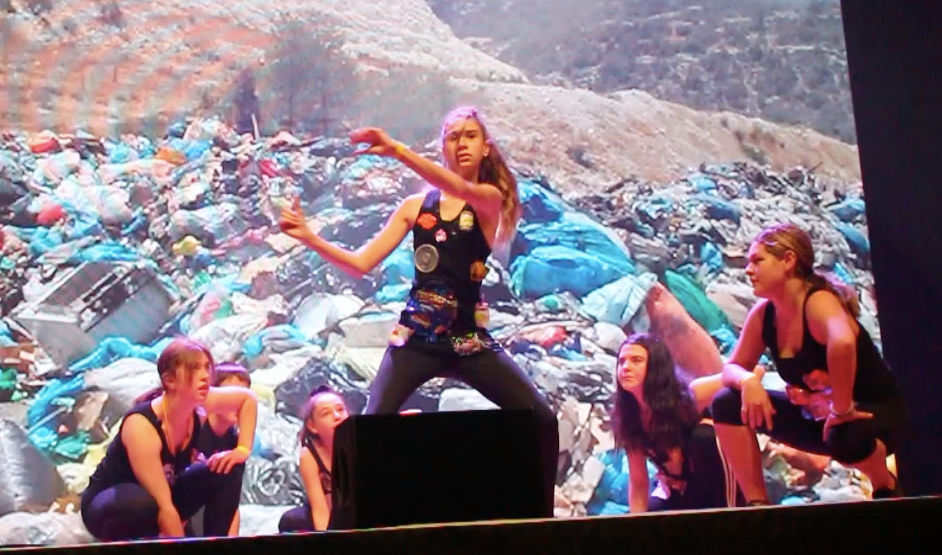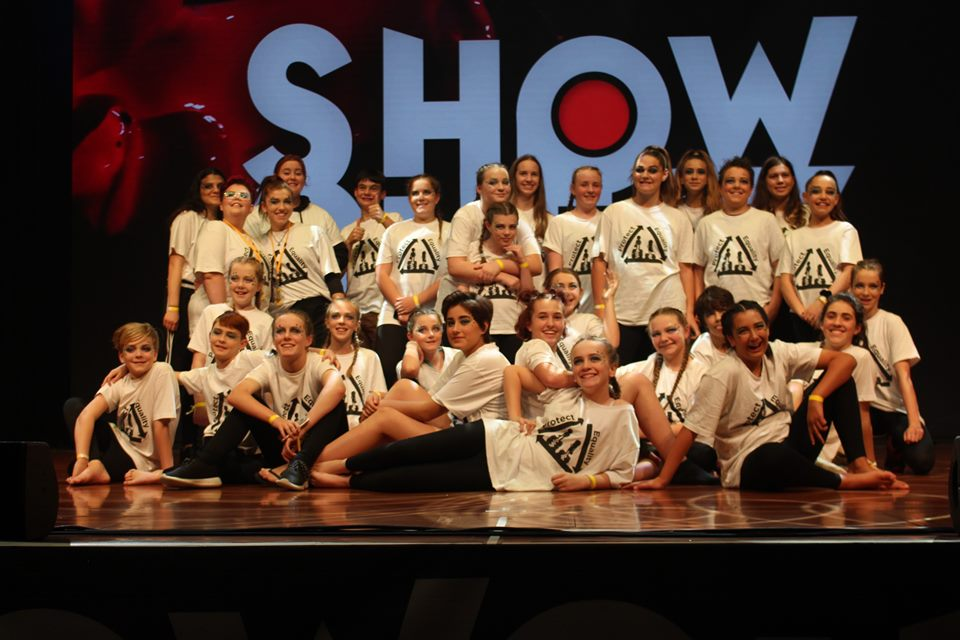 Sarah Marshall – Learning Advisor
Te Waipapa O Ao Tawhiti
Ao Tawhiti has joined with Te Puna Wai o Waipapa (Hagley Community College) to create a combined Kapa Haka rōpū / group named 'Te Waipapa o Ao Tawhiti' who intend to compete in the Secondary Schools Regional Kapa Haka competition on the the 3rd of August this year. Last weekend (17th-19th May) our school sent for two tutors Matapaepae Urwin and Bobby-Lee Waru from Taranaki to teach us our bracket for the competition with the support of our locals; James-Dylan Urwin (Haka), Tahu Hikuroa (guitarist), Phyllis and Rongomai Callaghan.
It was an amazing weekend! It was invigorating and a privilege to be a part of the Kapa Haka experience again. Our students showed Kaha to be a part of this, Aroha & Respect while looking after Hagley and our tutors, becoming a part of a bigger community showing Whānaungatanga and now are very much Trusted!!! Our school values proudly observed!!!
Now the work BEGINS. Kapa Haka WILL stay in the Green Block and PINS. Sorry it is not on the PINS list (misunderstanding on my part). We will be continuing to learn the bracket. You can still join the rōpū if you are Year 9 or above due to the rules of the competition.
We also plan to go to the Manu Kōrero on Friday 28th June at Lincoln University to support Hagley's two entrants and begin our journey to the Kapa Haka regionals.
Kā nui te mihi aroha
Marlene Te'evale-Hunt & Chantelle Rakich
Ehara taku toa i te toa takitahi, engari he toa takitini.
'My strength is not that of a single warrior but that of many.' Here Huata was referring to the collective effort necessary for the success of the periodical Te Toa Takitini, but the pēpeha applies equally in any situation where the combined efforts of many are needed to complete a project. Huata attributes the pēpeha to Paterangi of Ngāti Kahungunu.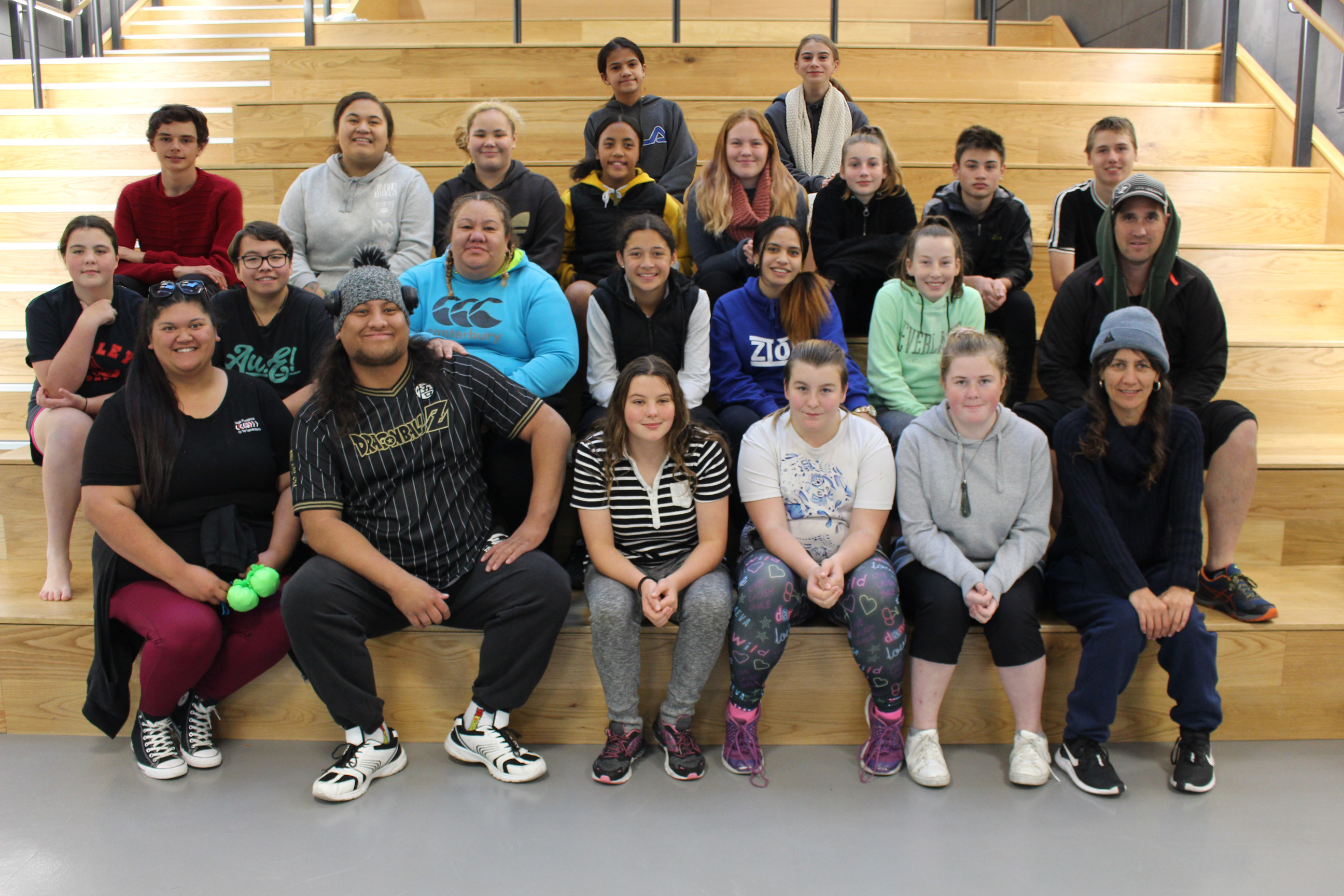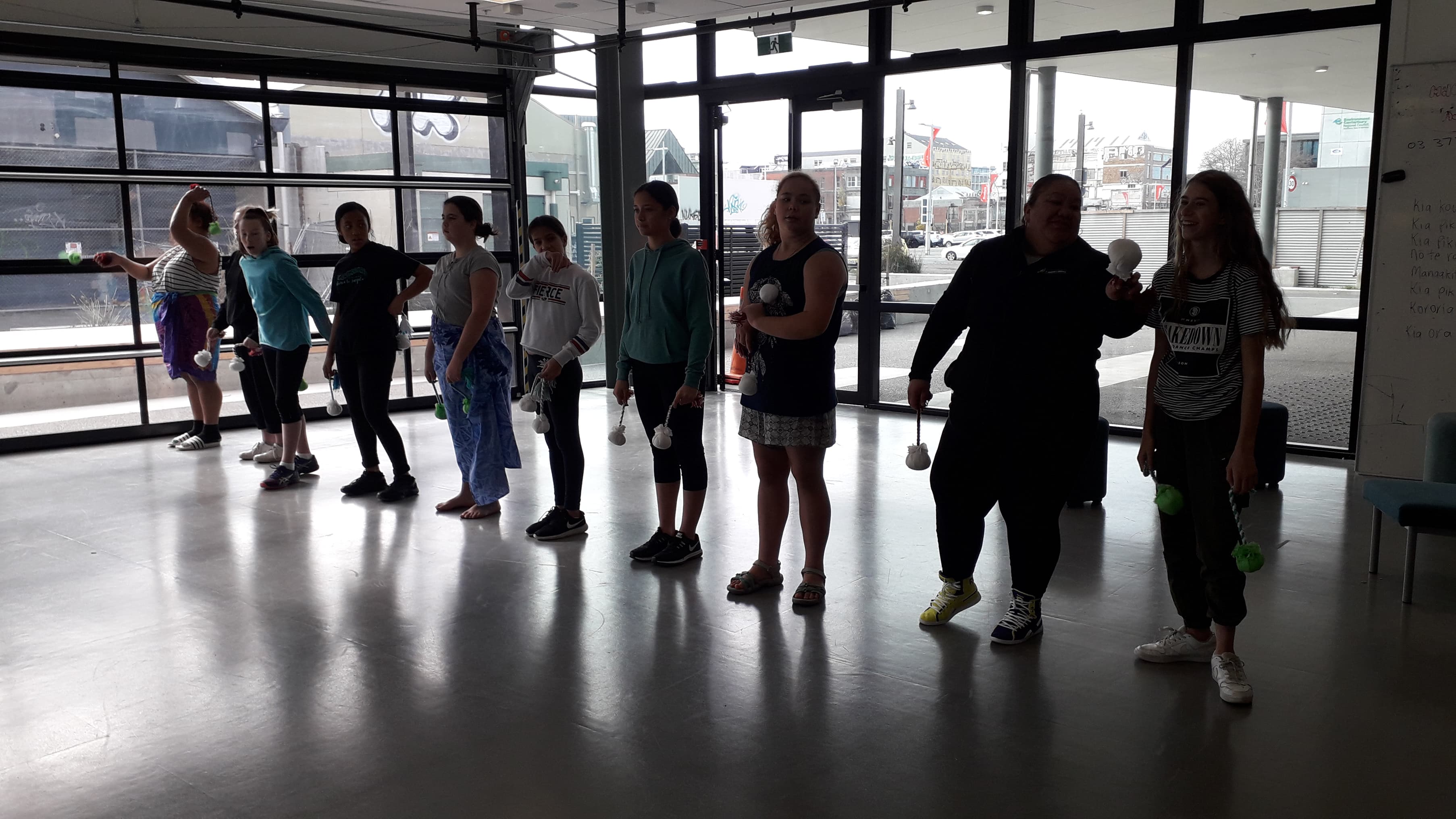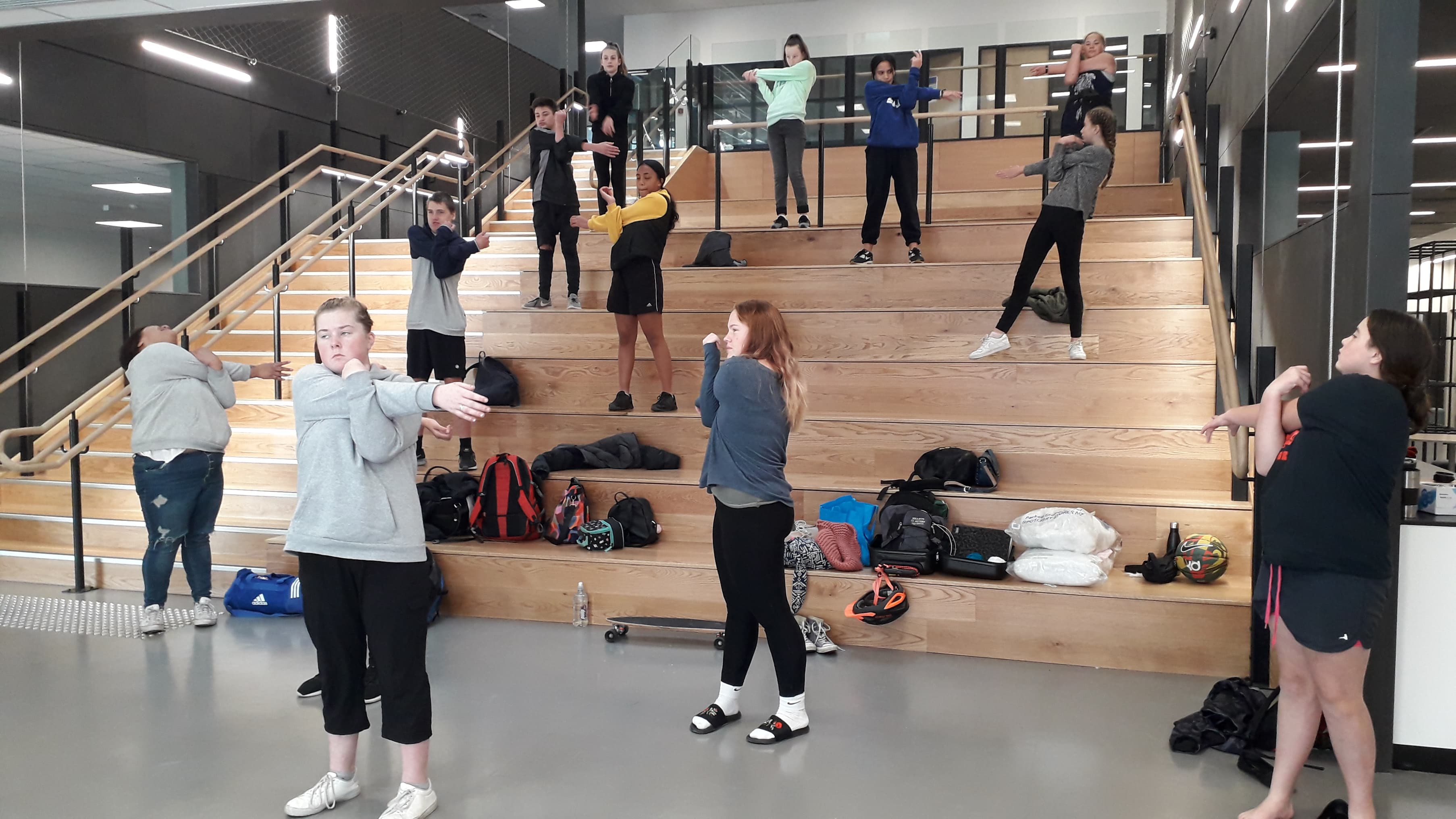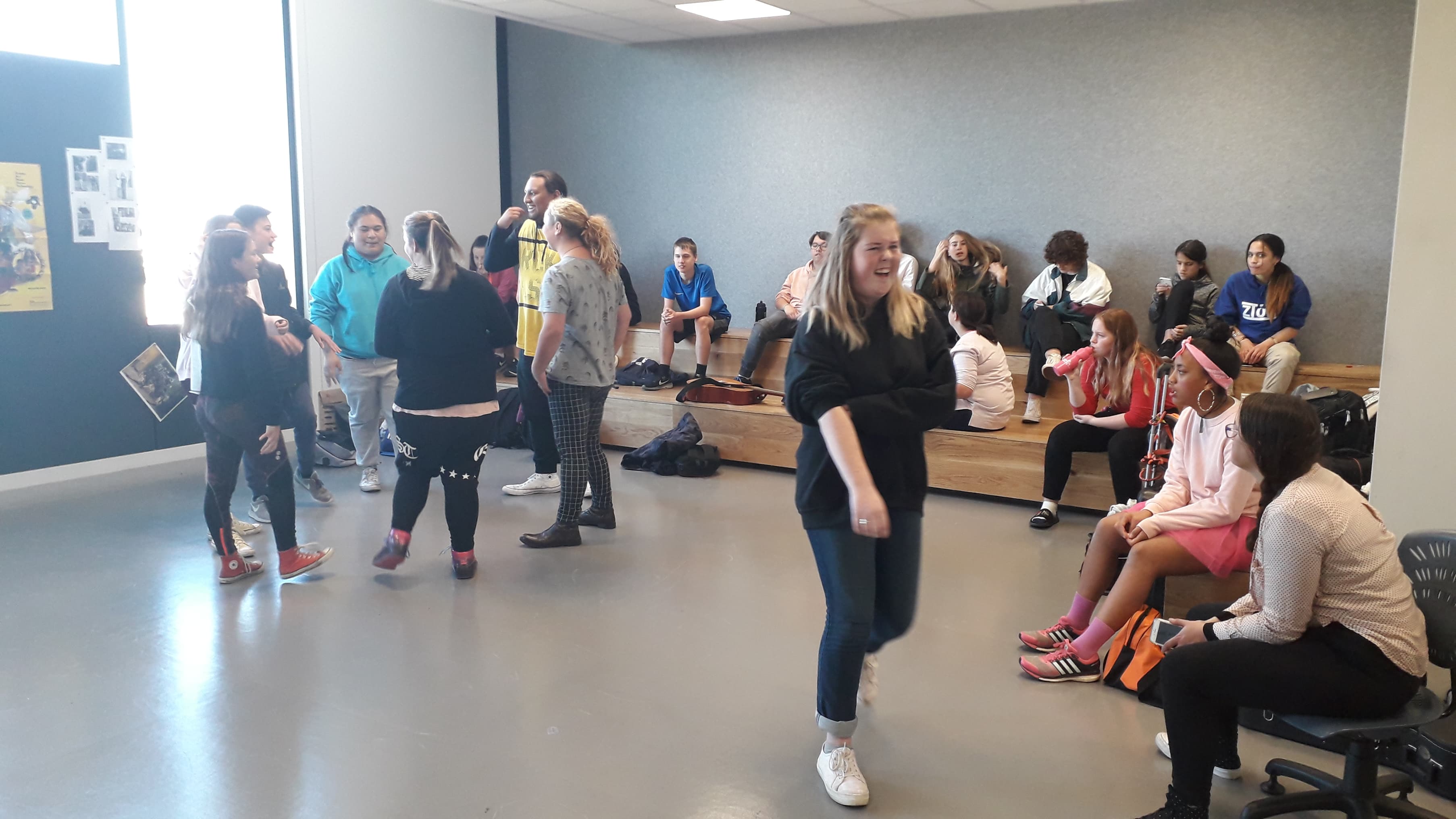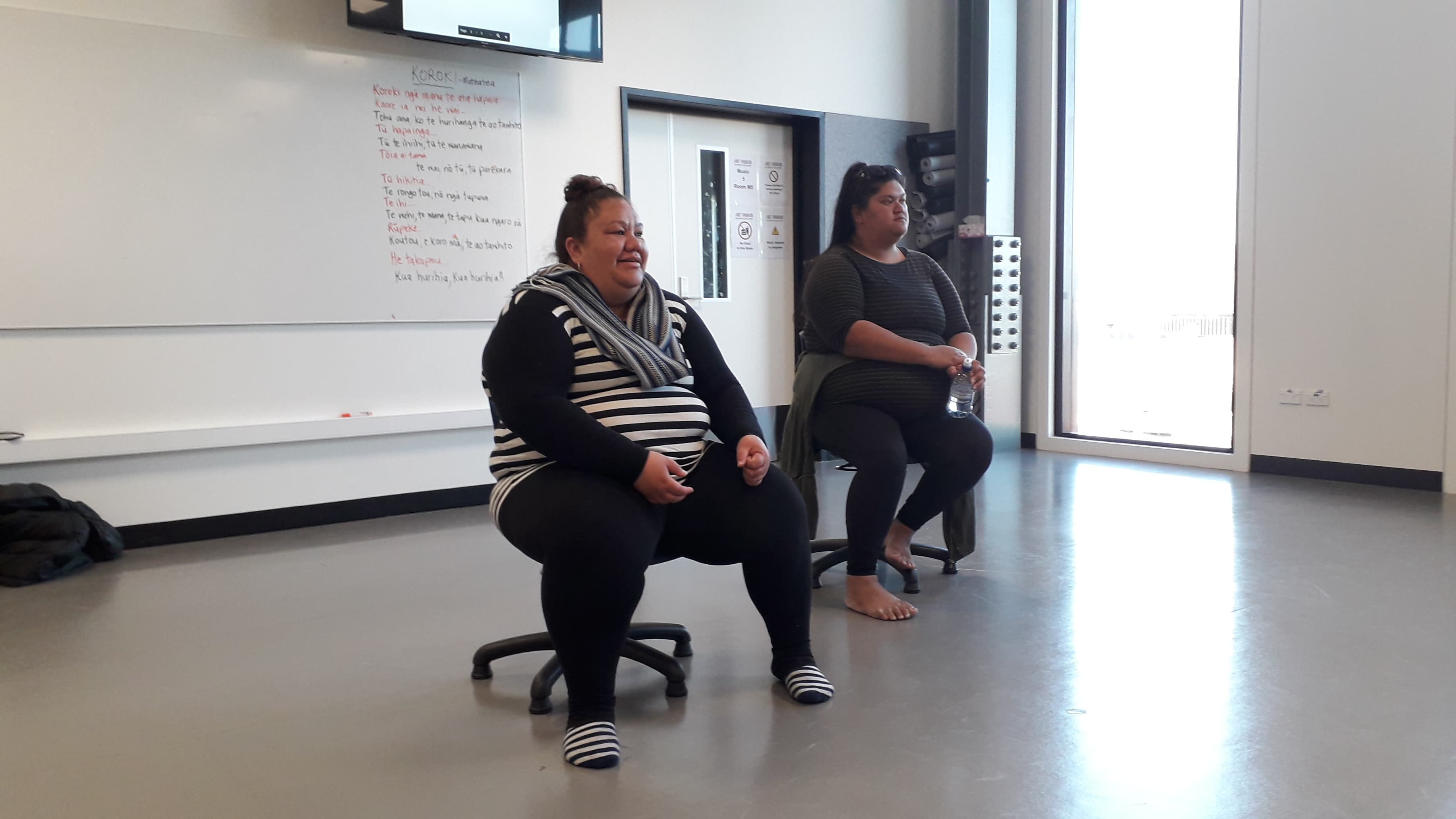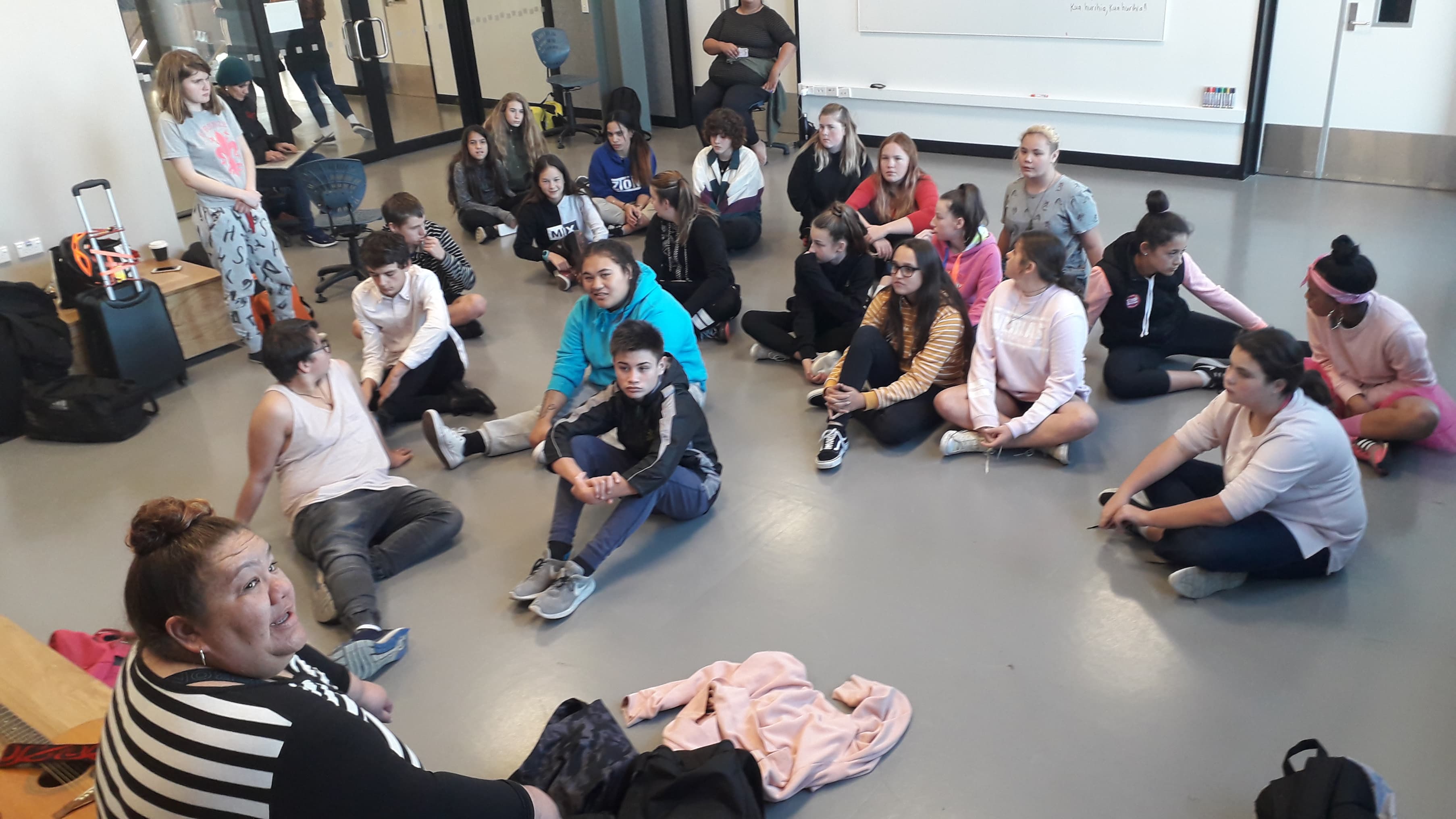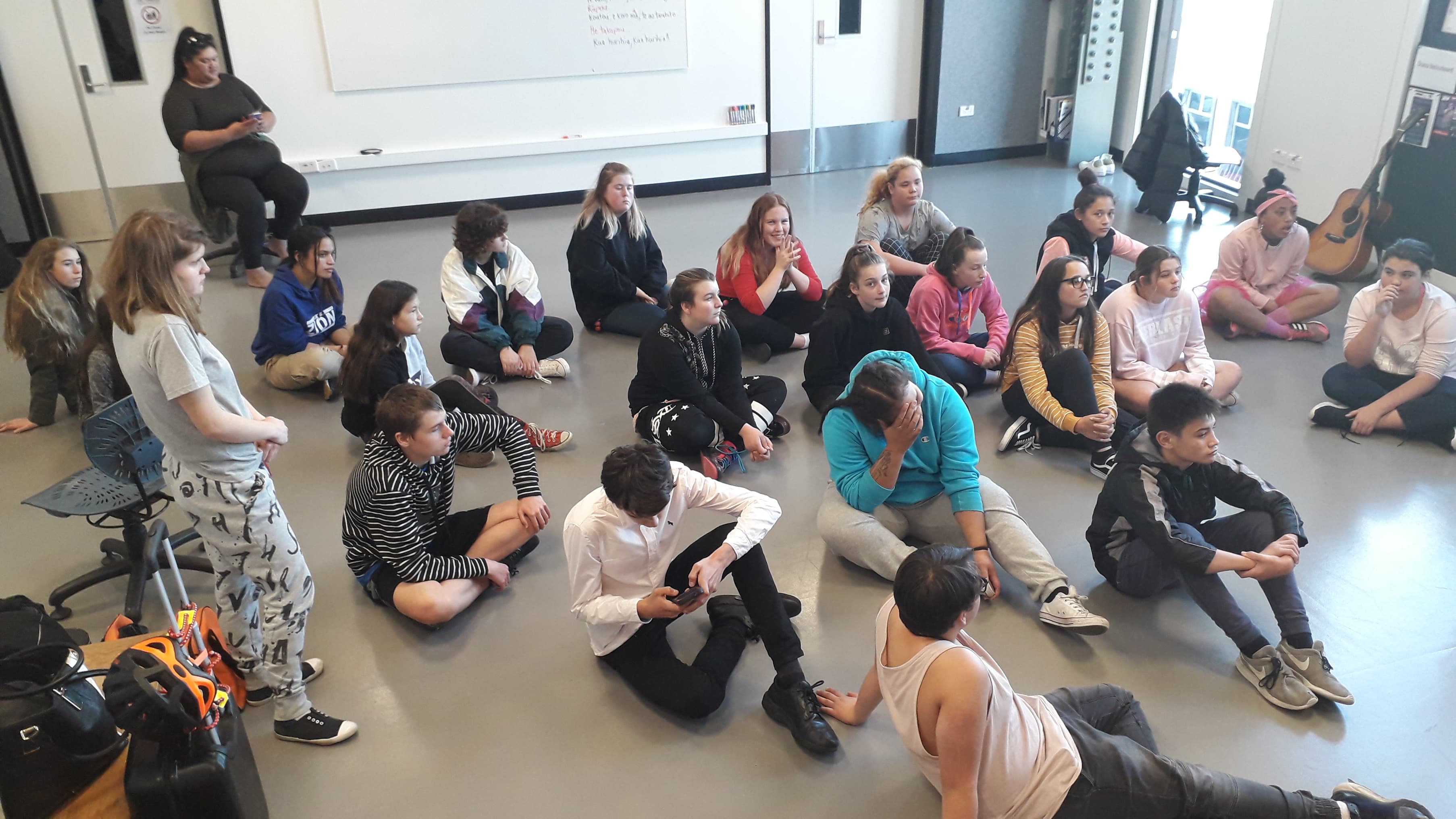 Science happenings this past week
The 4SCI class has been learning about the life processes of living things. All living things are made of cells, and this week we looked at cells through microscopes!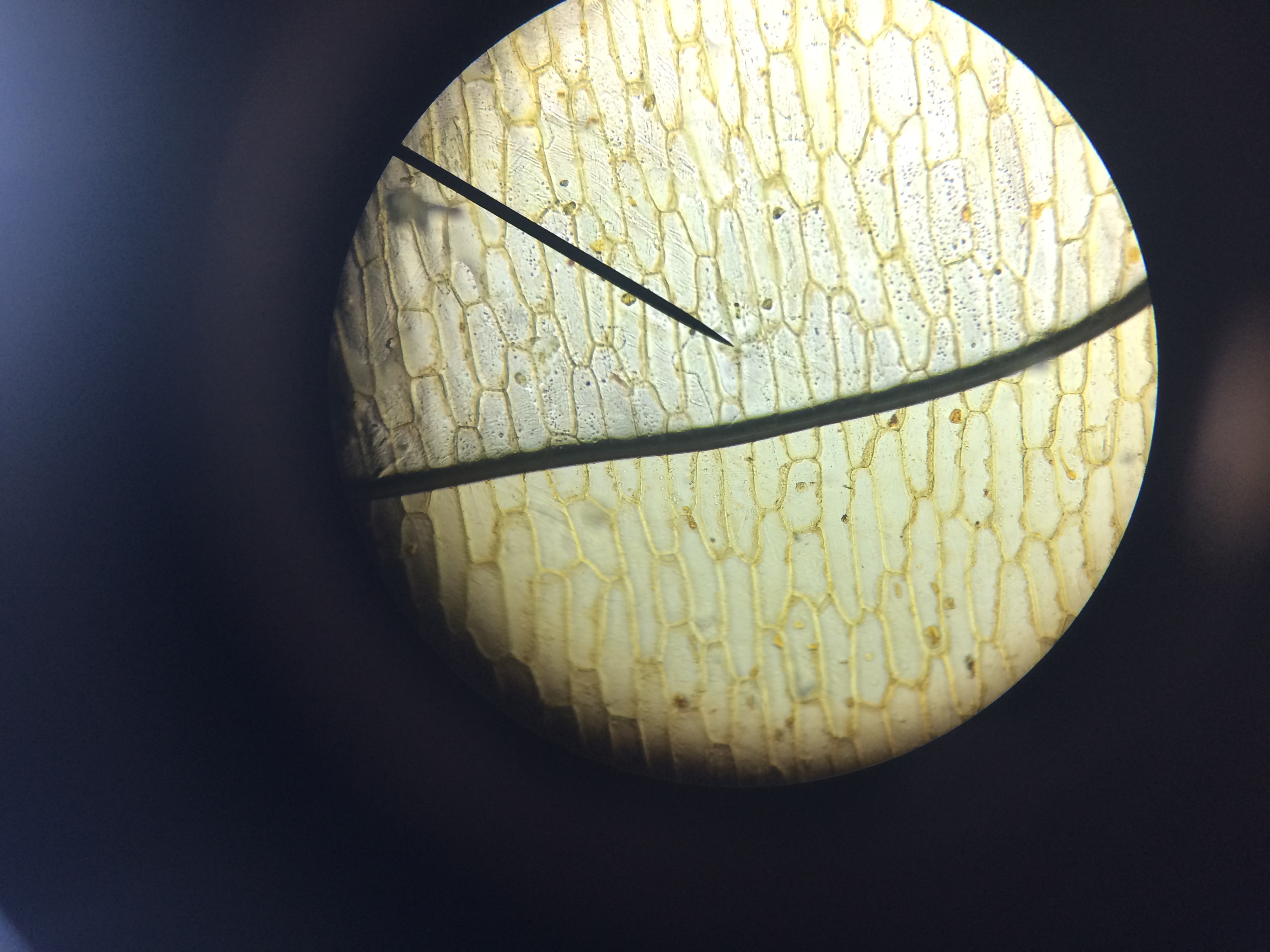 This week the 5SCI class built series and parallel circuits, which led students to the discovery of how voltage and current is shared differently in these two types of circuits.
In 7CHEM, we're in the middle of our unit about organic chemistry. We made addition polymers this week!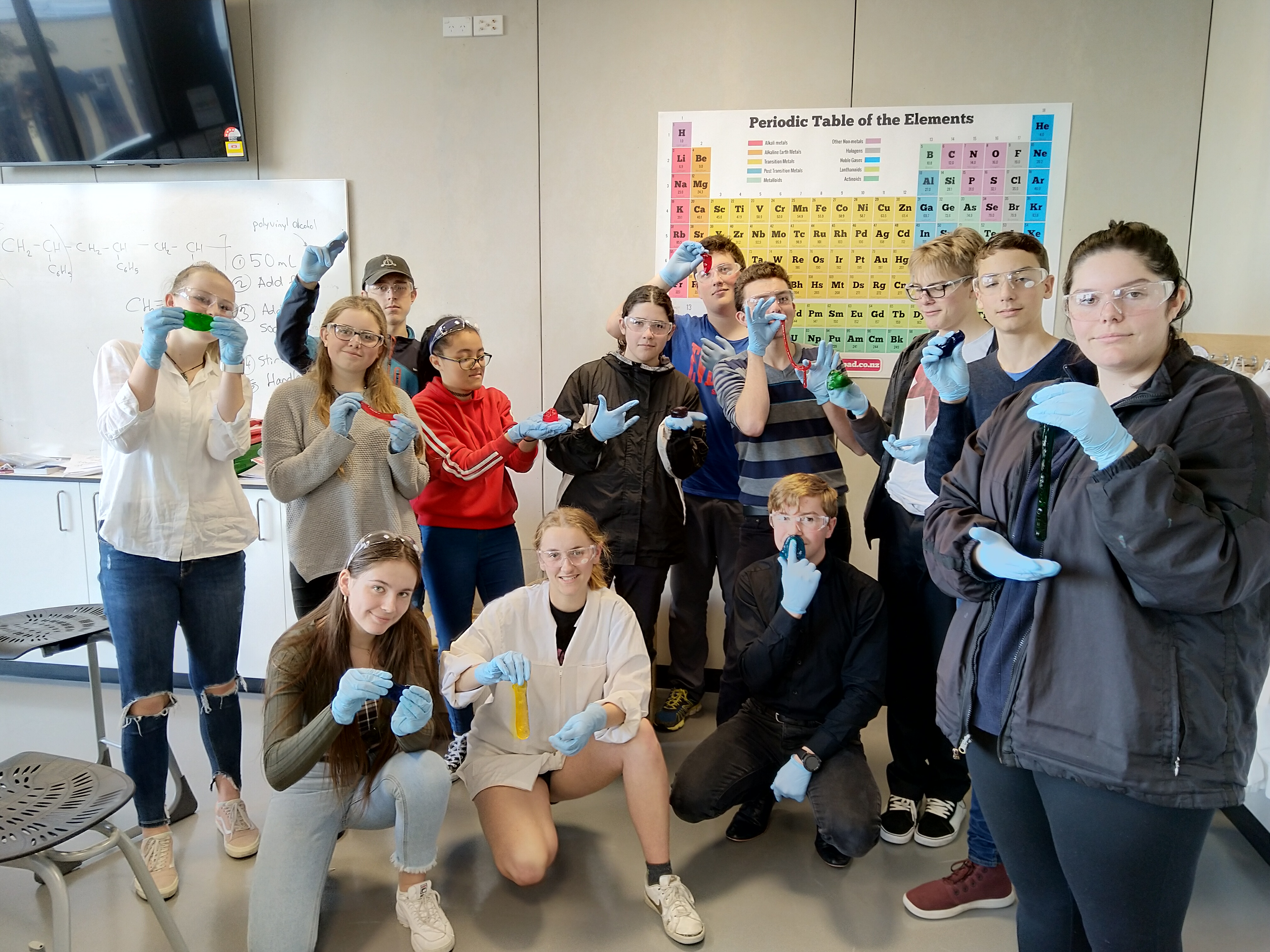 Zack Williams – Learning Advisor
Steve's CommunityWe are still highly excited about being back in the CBD! It has been my privilege to hand out 44 trust licenses to students in our community and it's great to see students beginning to use these for a multitude of purposes. There have already been lots of Learning Advisor led trips into town as we start to show our students what is possible. Personally, I have been enjoying taking groups of students to the Ara Institute on Wednesdays. While there we have been visiting the Journalism students at their Radio Station and then touring around the design centre (Architecture, engineering and interior design), before finishing up in the Stadium for a game. I'm looking forward to seeing more and more of these opportunities crop up in the coming months.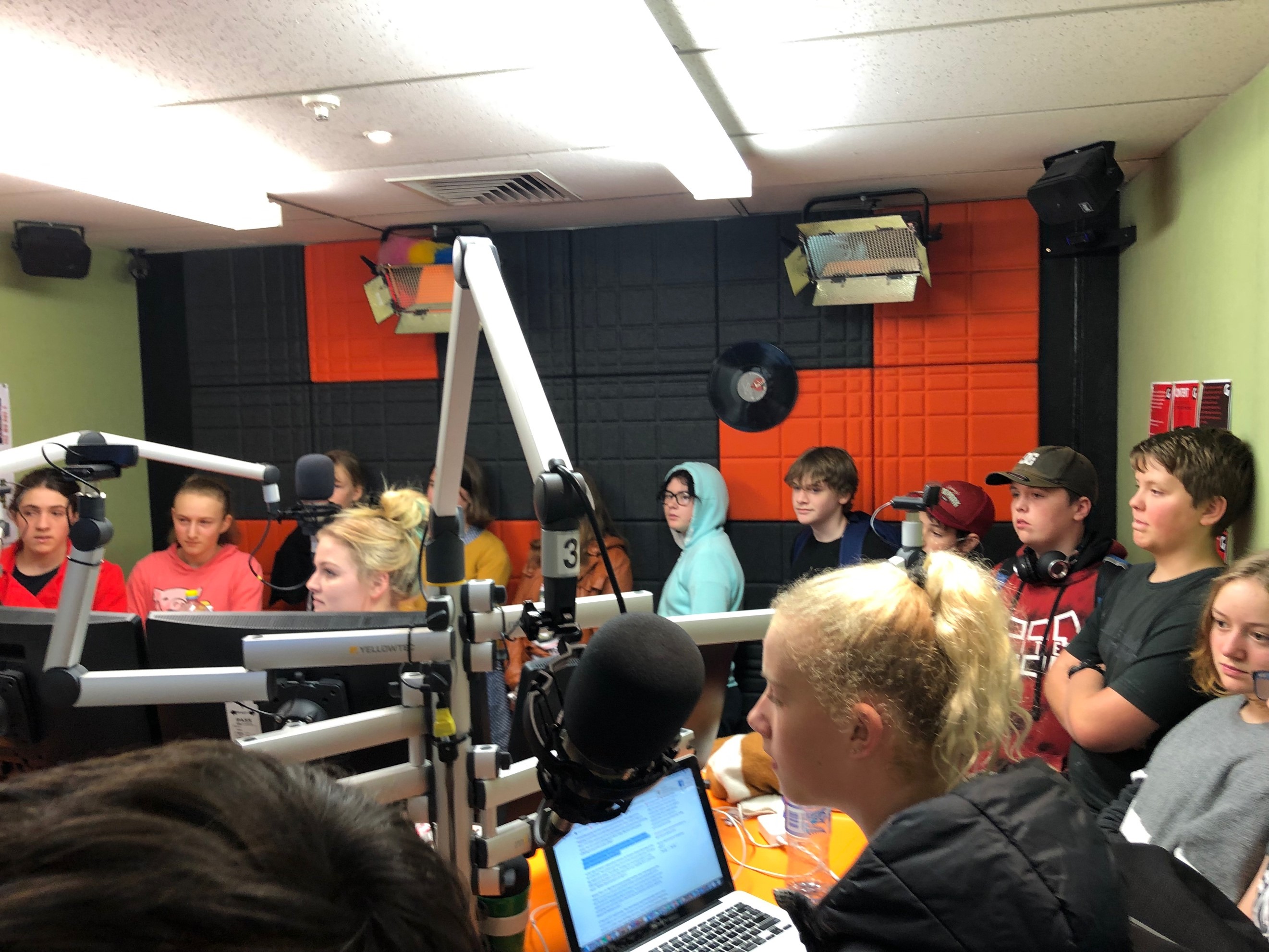 Steve Hunt – Community Leader
Other Notices
Teen Jobs
Looking for extra cash? Spending money? New phone?
We have employers and households ready to employ you!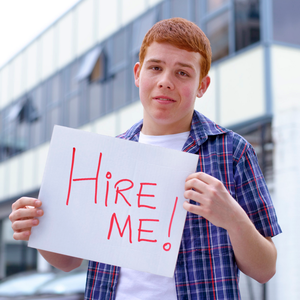 Our FREE to use platform is easy. Just set where, when and what you want to work. Jobs will come to you!