In this newsletter
First newsletter for Term 4.  Graduation, celebration of learning, 4.2, Friday's in the CBD, progress on the site … there's so much going on!
Upcoming Events
Term 4, Week 3: Starting Monday 29 October 2018
Monday 29 October: Term 4 Begins, Discovery Campus
Tuesday 30 October, 5.30pm: BoT Meeting, Unlimited Campus, P12
Tuesday 30 October, 6.45pm: Te Taura Meeting
Wednesday 31 October, 6.45pm: Breakfast Club, Kitchen, Unlimited Campus
Wednesday 31 October, 4-5pm: Sport's Celebration, Unlimited Campus
Friday 2 November, 9am-3pm: D-Day in Town, Discovery Campus
Friday 2 November, 7pm-9pm: Graduation, Unlimited Campus, Jack Mann Auditorium
Saturday 3 November: Motukarara Fireworks
Term 4, Week 4: Starting Monday 5 November 2018
Monday 5 November: Term 4.2 Begins, Unlimited Campus
Monday 5 November: Year 11 – 13 Exam leave begins
Wednesday 7-9 November: Phoenix Camp, Discovery Campus
Wednesday 8 November, 6.45pm: Breakfast Club, Kitchen, Unlimited Campus
Friday 9 November, 9am-3pm: D-Day in Town, Discovery Campus
Friday 9 November: Ao Tawhiti community Flip Out Night
Messages
Message from Steven
Progress on site
Last week I had my monthly meeting with the MOE and their project managers to discuss the building.  In short, it's still going really well! You can easily see the shape of the building now with the framing up and all of the steel work complete with the exception of the balconies.  Internal work is well underway too, with the central stairs under construction as well as several of the internal walls and services like ducting for air conditioning. Over the next couple of weeks you should really start to see what our new school will look like with windows and the external tiles starting to go up.
I'm currently working on finalising the list of items needed for the base of our internal fitout. It's an interesting experience for me as it's all new learning for me.  Just a reminder that learning doesn't stop when you finish going to school!
My advice to everyone in the community is to get down to the site sometime this term … in fact come a couple of times to see the change.  It's important to start feeling familiar with the CBD.  It's also a good way to get to know the public transport system or the cycleways.  The city has dramatically changed in the last month I feel.  With Hoyts opening it somehow feels a little less construction zone and more vibrant!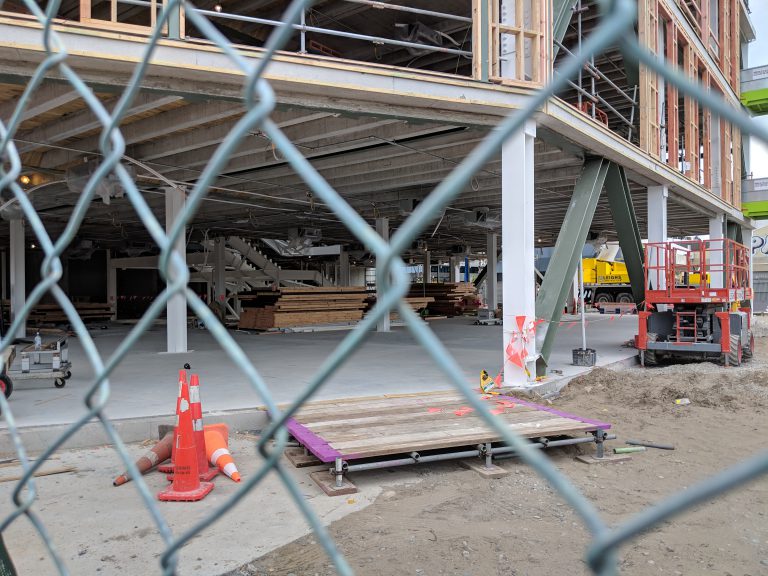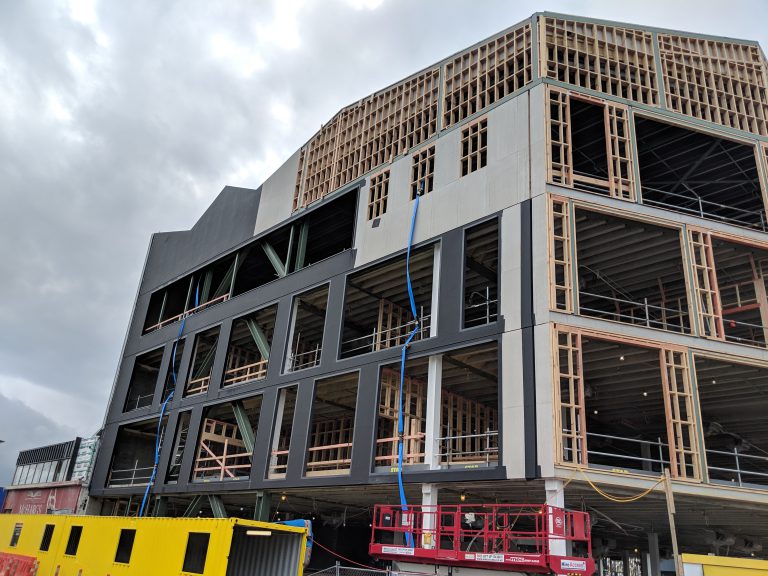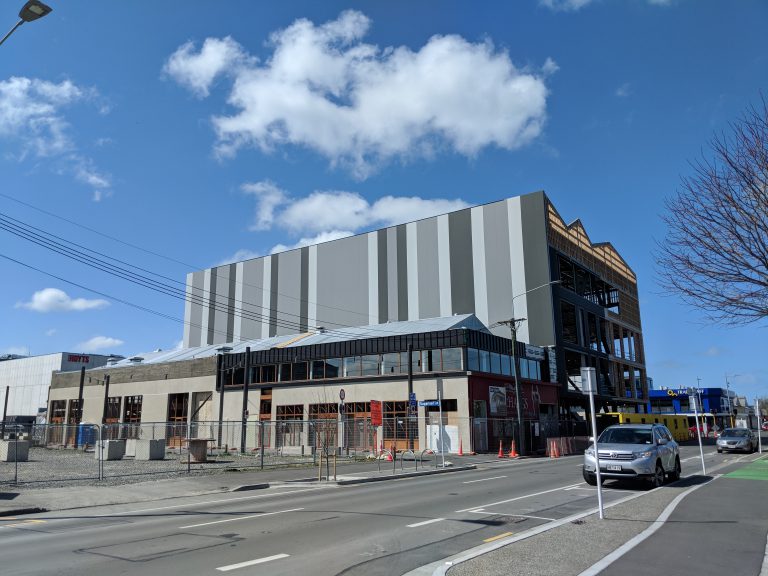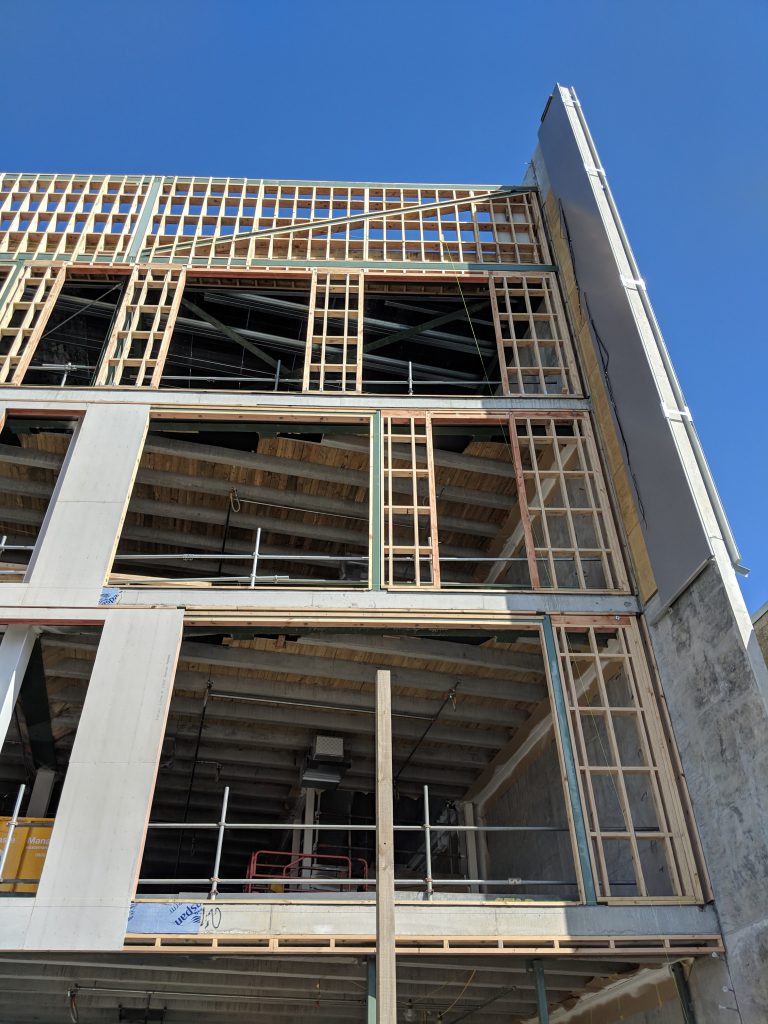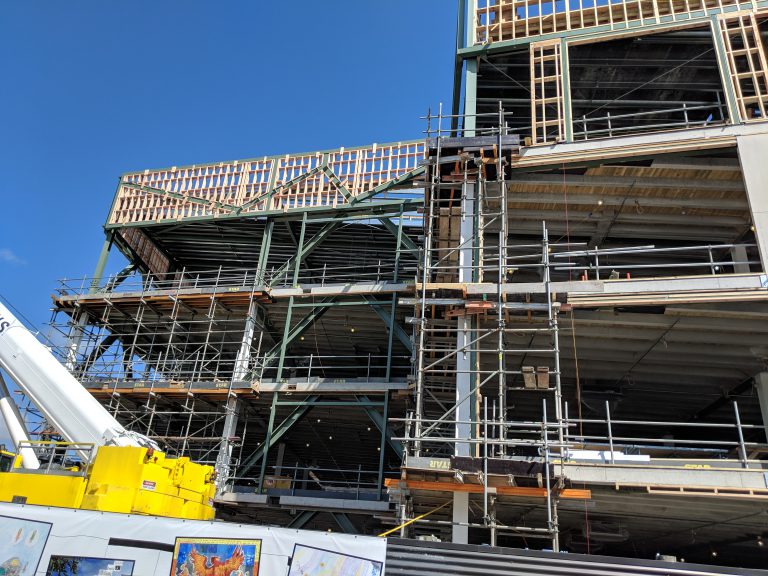 Graduation 2018
Graduation is without doubt one of the highlights of every year at Ao Tawhiti Unlimited Discovery.  It's a unique event.  Every graduate's story is told.  Every graduate is celebrated. If you've never been .. come along.  If you can't make it … make sure you watch the stream (we'll post it live on facebook).  It's a great place to get inspired and see how a our school genuinely allows students to direct their own learning.
Steven Mustor – Director
Message from Ian
This week we decided to hold our Senior Leadership meeting in Turanga, the new Central City Library. What an amazing facility, I absolutely recommend heading in for a visit to get a sense of what's on offer in there. A few things stand out for me.  I get the sense that the look and feel of the library is very similar to the look and feel of our new building. It's a really inviting space with so many different opportunities to find a space which suits what you want to do, the staff are really welcoming and supportive! I think it's going to be an amazing resource for our students when we transition into the CBD.
Celebration of Learning
We would love to invite you to the our Year 1-13 end of year Celebration of Learning. The Celebration of Learning is happening on Friday the 7th of December.
This will be held at the Haeata Community Campus in their Auditorium. You can find Haeata at 240 Breezes Road, Aranui.
The evening Celebration will begin at 6.30pm. As a rough indication, last year's COL ran for around 90 minutes.
Doors will be open from 6pm.
Below is the form to submit something for the night. We would love to see our amazing examples of learning from across the year. This could be shared by a student/s, parent/s or staff members.
https://docs.google.com/forms/d/e/1FAIpQLSfTI3sFuL-4nbqtbjtT1z7ulIddvzwIGg7-12nzKjtDwY7P8Q/viewform
PLEASE NOTE!!!!! MAKE SURE ANY DIGITAL WORK IS GIVEN TO IAN ON THE UNLIMITED CAMPUS BY THE 5TH OF DECEMBER. ANYTHING AFTER THIS DATE WILL NOT BE INCLUDED IN THE COL.
Junior Drama Production
We have changed the dates of the Junior Drama Production for the end of the year. It will now occur on Wednesday the 5th of December and Thursday the 6th of December. Any further questions please contact Marlene at  marlene.teevalehunt@aotawhiti.school.nz
Year 7-10 Homebase Selection
Please expect to see information coming out for our Year 7-10 Homebase Selection coming out at the start of Week 5.
Ian Hayes – Deputy Director
Message from Niki
Discovery Campus days in town
We have had 2 Fridays so far based in the CBD, and what a fantastic time the kids, LAs and supporting parents and family members have been having. The atmosphere when we gather at St Michael's school hall is buzzing, and while the acoustics there are not the best for taking the roll and giving instructions/ teaching groups, we raise the roof when we sing our waiata!
The students have been making the most of what our city has to offer, from visiting the art gallery, museum and the fantastic Tūranga, to the botanical gardens, Hagley park, the Bridge of Remembrance and other important landmarks, to the Margaret Mahy Playground and City Putt. It is exciting to see everyone so engaged and participating in the possibilities of our growing city, and I can't wait to see what other things everyone gets up to over the next few Fridays.
One parent did comment that these days are a huge imposition. It is not our intention for them to be so, they are an important part of our transition back into the city. We view them as a means of exploring practical transport, drop off and pick up possibilities in preparation for our shift, as well as the educational opportunities the CBD has to offer. We are here to help. There are walking buses from the exchange and South City, and the hall is staffed from 8.00 until at least 3.30 to give parents time to drop kids off and make it to work, and collect them afterwards. If there is any way we can help at all that we have not considered, please let us know and we will do our best to accommodate everyone's needs.
Two exciting community events
On Saturday 3 November, Andrew and Regina are hosting their annual firework extravaganza. Please go along and support this fun event. There will be Ao Tawhiti Unlimited Discovery fundraising stalls selling eco friendly goods among other things, food trucks, bouncy castle, music and fireworks. It is always a great night for the family.
And on Friday 9 November, we are hosting a Y1-13 community event at Flip Out, 6-7pm, 230 Maces Road. Tickets are $10 (family discounts available). We'd love to get as many people as possible from our whole school community there. Please register your interest with tetaura@aotawhiti.school.nz, see info below.
Te Taura's next meeting
Tuesday 30 October, 7pm, Sydenham Community Hall. If there is anything anyone would like tabled, please send to tetaura@aotawhiti.school.nz. All welcome!
School Community Night (Y1-13)
Hopefully everyone has received a flyer about our community night- either handed out at school or lurking in school bags! And the posters up around the two sites!
As part of our transition into one community we have organised a great fun filled night at Flip Out, Bromley, on the 9th November, 6pm – 7pm.
The owner Andrew has been very generous and has allowed us to book out the whole venue, plus have two of his staff  members there to help supervise, and the cafe open for tea and coffee.
Of course we had to pay for this but the rate was very generous and all we need to do is sell 70 tickets to break even, and then every ticket over that goes straight to our school! So as well as a community night he has given us the opportunity to raise some funds as well.
We will also be selling some snacks there too.
Tickets are at a reduced rate of $10.00 each  ( normally $16.00), and for families with 2 or more children there is a further discount. So please spread the word, buy tickets for your family and friends and come along for a really fun night of jumping, tumbling, and flipping out!
For the adults that don't want to jump come along and enjoy the community feeling of being one school…..catch up with old friends and meet some new.
See you there…. Register your interest – tetaura@aotawhiti.school.nz
Fairlie Bakehouse pies fundraiser
Please click on the link to order a family pie or two in time for the holidays: https://goo.gl/forms/GGG1ZTua7RhCtt6j1
Discovery Campus Athletics
Thursday 29 November, 1-3pm. Come and join in the fun!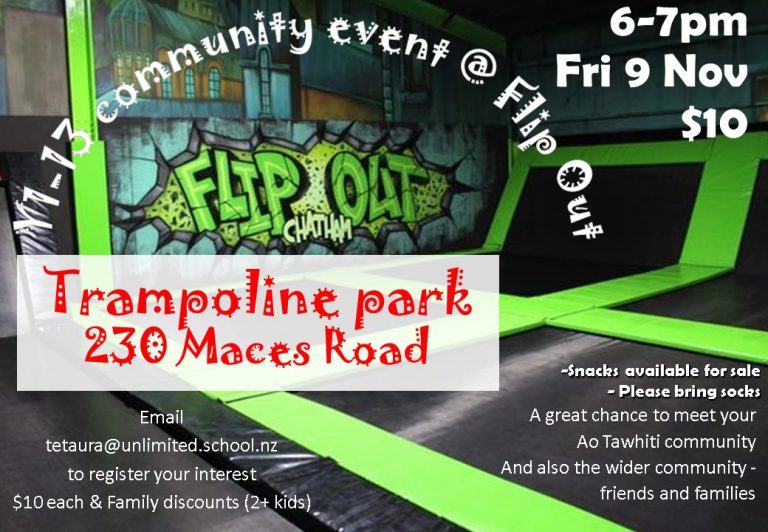 Download pdf of photos from CBD
Niki Stephenson – Deputy Director
Schoolwide Notices
NCEA EXAM STUDY LEAVE
End of year exams start on the week of 5th November. Year 11, 12, 13 students have study leave during the exam season and therefore should not be at school unless they have an exam. There are no senior classes running during the exam season.
Year 9s and 10s who are sitting exams are entitled to 2 days study leave prior to each of their exam sessions. Other than this, they are expected to be at school engaged in the 4.2 programme.
If a student is sick and cannot attend an exam, they must contact the school immediately. The school will supply appropriate forms that must be completed by a doctor. Derived grades are only possible if the student has suffered a significant, unexpected impairment. Ongoing conditions do not count as these will already have been covered through access to special assessment conditions. NZQA has final responsibility for approving derived grades.
Morning exams start at 9:30am SHARP. Afternoon exams begin at 2:00pm SHARP. Please arrive in plenty of time.
Exams are held in S5.
Brent Silby – NZQA Principal's Nominee
Sports Celebration 2018
Please come and join us in celebrating all those who have been involved in sport this year at Ao Tawhiti Unlimited Discovery.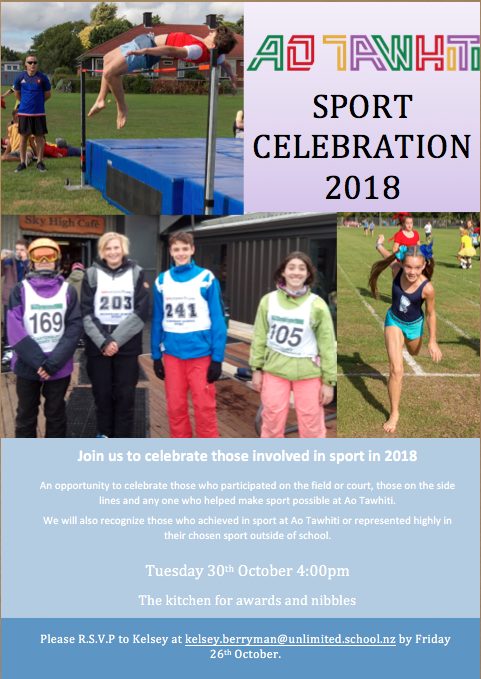 Kelsey Berryman – Sports Coordinator
Cranford Quiz Night!
Hi everyone! Me and Derrin Smith are going to be hosting a Quiz Night on the evening of Sunday Nov 4 at Cranford Ale House 305 Cranford Street, St Albans. It'll be a simple general knowledge quiz so you may want to revise your trivia knowledge if you plan on coming.
Tickets are $10 a head and we recommend that teams be between 4-7 people however that is only a recommendation. All proceeds are going to Amnesty International and the Cancer Society. Tickets can be bought from Derrin Smith or Lewis Meeking (we'll mostly be found in the Incubator (Kay's community) so even if you don't know what we look like ask an LA in there and they should be able to point you to us)
Doors will open at 5pm and the quiz will start at 6pm.
Also we will be strict about cheating, feel free to revise your general knowledge beforehand, but we will crack down on anyone google searching the answers or anything like that.
Lastly this is also a bar so if you're under 18 or anyone in your team is you will need someone over 18 in your team or accompanying you but not participating in the quiz, it's a legal requirement so just make sure there's someone there over 18.
Look forward to seeing you there!
Kay Hayes – Community Leader
Yearbook 2018
YEARBOOK is COMING!!!!!!
Finally thanks to some very determined students; Rose Hubble, Emme Wyatt, Claudia Stewart, Ellie Stephenson, Laura Wu and Emily McGee (all students of the Print Media classes), we have a Yearbook for 2018.
We still don't know how orders for it will work like where to order them or how much but we will keep you posted through your Homebase LAs.  Seniors should get the opportunity to get a Yearbook from the 31st October before you go on study leave here on the Unlimited Campus.  All Year 1-10 will get your chances in the weeks that follow.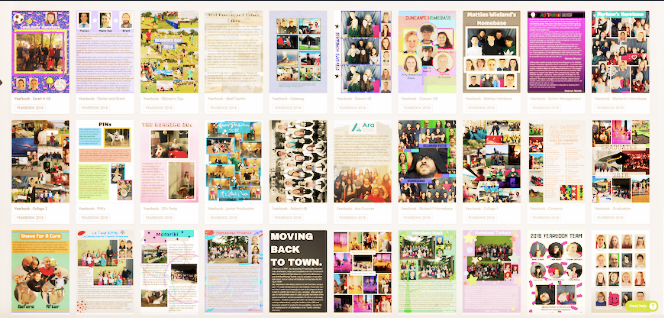 Marlene Te'evale-Hunt – Learning Advisor
1-6 News
Phoenix Update
Kia ora  Phoenix whanau, I'm sure you are feeling like your inbox is inundated with emails about, Friday in the City, camp,  and all the trips we have on the go as we use the whole city for our learning every week.
Wow what a way to kick into things with a hiss and a roar.
Sport
The kids have had their first set of futsall and touch rugby games and we wanted to thank the team coaches Millie and Mia for Futsall and Jackson with Touch for pulling the gear together and running training for these guys. This has grown out of Sally White's sport leadership program and it great to see our tamariki feel so confident about these leadership roles. Thanks to parents who are supporting their kids and other people's children to get there as it is a large chunk of our hb kids involved.
The kids also had Youthtown continuing this term and the kids were so keen they braved the conditions on Thursday after being given the option to postpone …..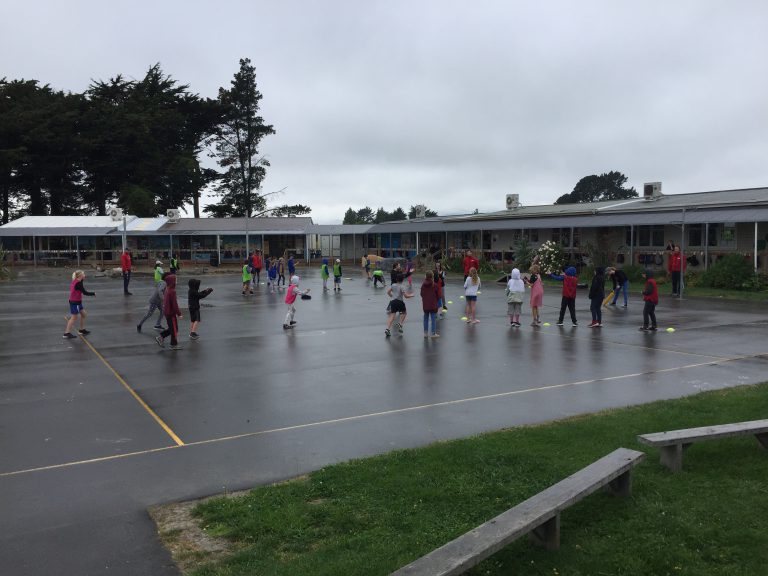 Camp
Camp is almost upon us, thank you for taking the time to fill in the forms so we can do this fab opportunity. I'll be sending out an email shortly with some guff around gear to take and plants to avoid. We will have a wall in the kitchen which will have activities you can choose to run and for people to sign into. So far other than the boat trip Thursday we also have a trip to the waterfall Thurs, Le Bons bay for a swim Wed, futsall game, Victorian china hunt if the tide allows, possibly Okains museum after we leave camp on Friday at 10am.
CoL
We had a lovely community night with pizza and salads followed by kids who wanted to share some of their learning. As I looked around at the adults connecting with each other in the warm evening and taking the time to chat and listen I thought how immensely lucky our kids are that you are building this sense of community for them.   Thank you, everyone, who could make it and I  know many would have liked to if work had allowed them and we appreciate that too. I felt immensely proud of our kids sharing their learning and I hope it continues to inspire other kids to do so too next time hopefully in the end of year COL. For our presenters, it was the first time up in front and you guys were a very supportive audience. I know for our writers they felt incredibly inspired by the feedback as did our filmmakers.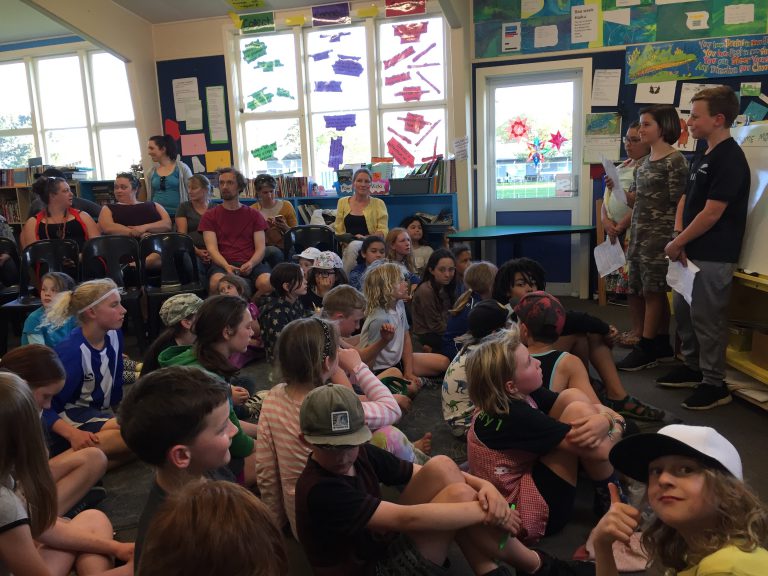 Fridays
Friday's in the city have been brilliant and as  Mel said this week in her email out we appreciate the community support and the people who could be in to make this happen, "a huge thanks to Zoe Taylor, Jess McCarthy, Suki Hickling, Amy Sutherland and Sarah Marshall for joining us and making the day possible. If you would like to accompany us, we would LOVE to see you! Thank you all so much for your support and energy last week – wow, what a great introduction to the city that was! So much positive feedback from the students, about that day and about our permanent return to the city next year. Success all around! "  Thanks for filling in the forms as we get this off the ground so we know where to expect your kids and can keep everything ticking along. It feels amazing to have our kids back in the city, and for me a parent who committed to this back in 2001 with my now very adult children it feels fab to have my Sam be part of our return. Christchurch central is such a vibrant city and I know our kids will continue to use not only all of its resources but also add so much to the culture of the bustling hub. We were also really proud of kids and how they managed themselves in the city. All the trips out and about meant the kids knew how to use the spaces respectfully and responsibly which was great too, Mel said they had a constant stream of feedback from the public about how wonderful our kids were.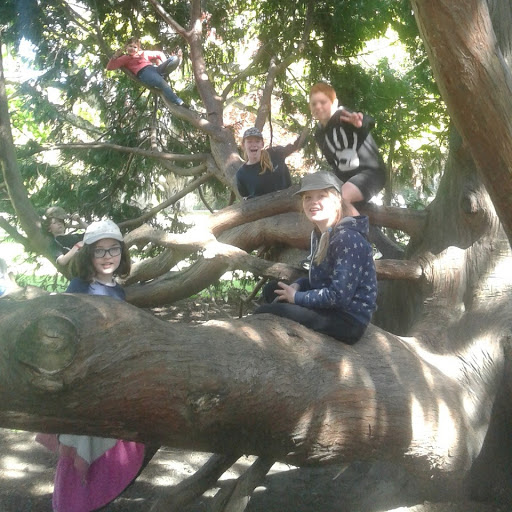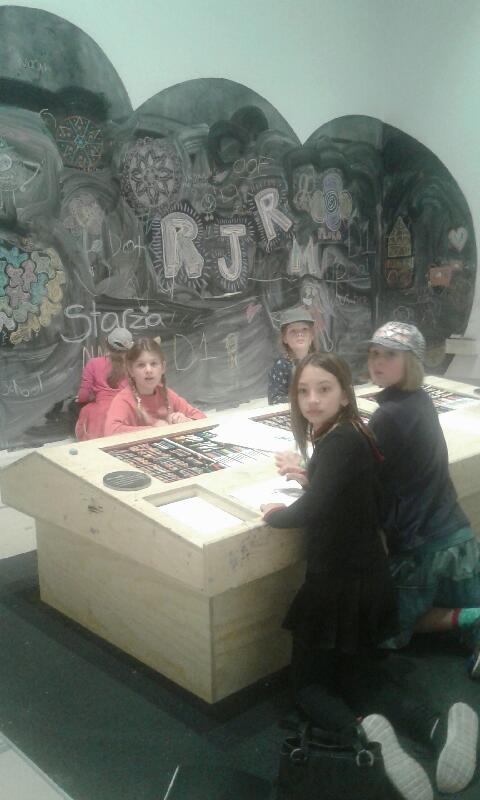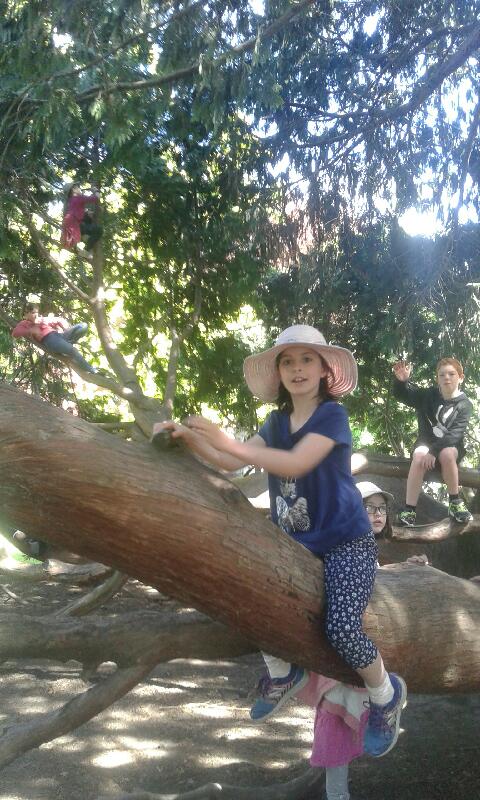 Tuesday Trip
Tuesday Beach Clean Up. The kids wanted to continue with their learning and passion for the ocean so we have teed up this  for this coming Tuesday.
A link to a permission form for this is here, please fill this in today to help with organization and ensure your child can attend:
https://goo.gl/forms/POcX6a5ggCeZIN4w1
If you are able to support us with transport and/or by accompanying us for the day we would LOVE to have you with us! We are so dependant on that support to get out in the world, if you are able to do so you can let us know in the online form above.
Be on the lookout as the weather is looking a bit cold and rubbish so we may cancel this midday Monday.
Science Roadshow
Thank you grown ups for getting us all there and back on Thursday, and to our Kate who had to do two can trips.
We had a very cool time with the 70 hands on experiments in the Science Roadshow yesterday  and the two shows. We learnt more than I ever needed to know about human waste and the time on the range of exhibits went super fast and thankfully no one was sick in the spinning chair.
A great way to use the whole community for learning.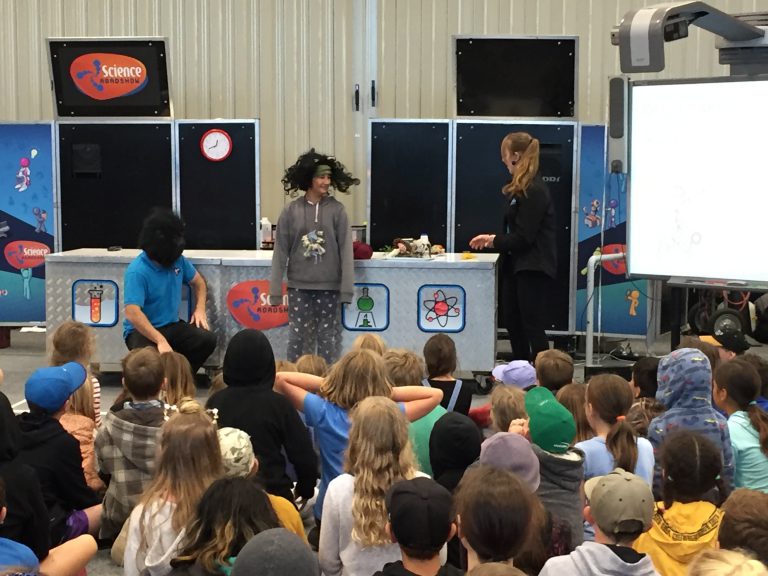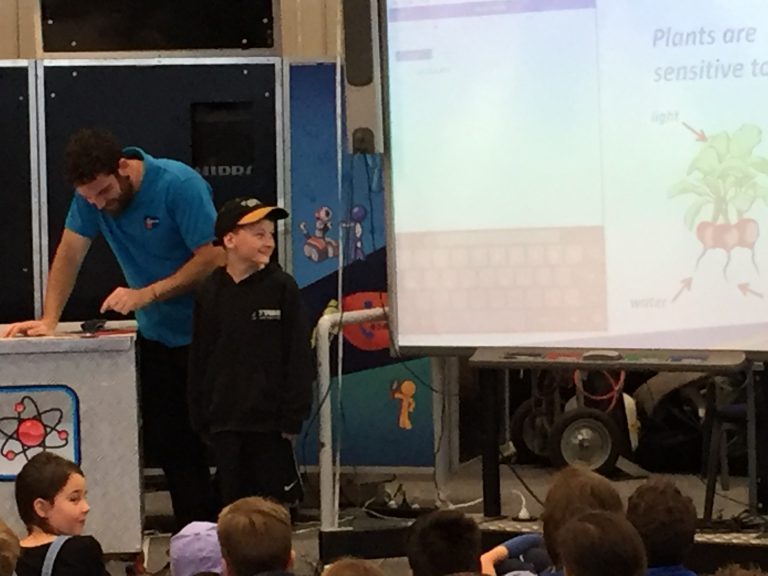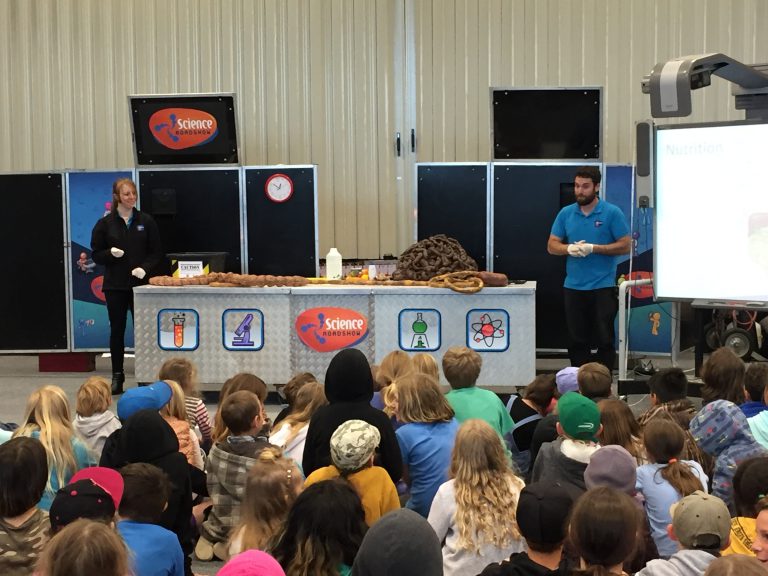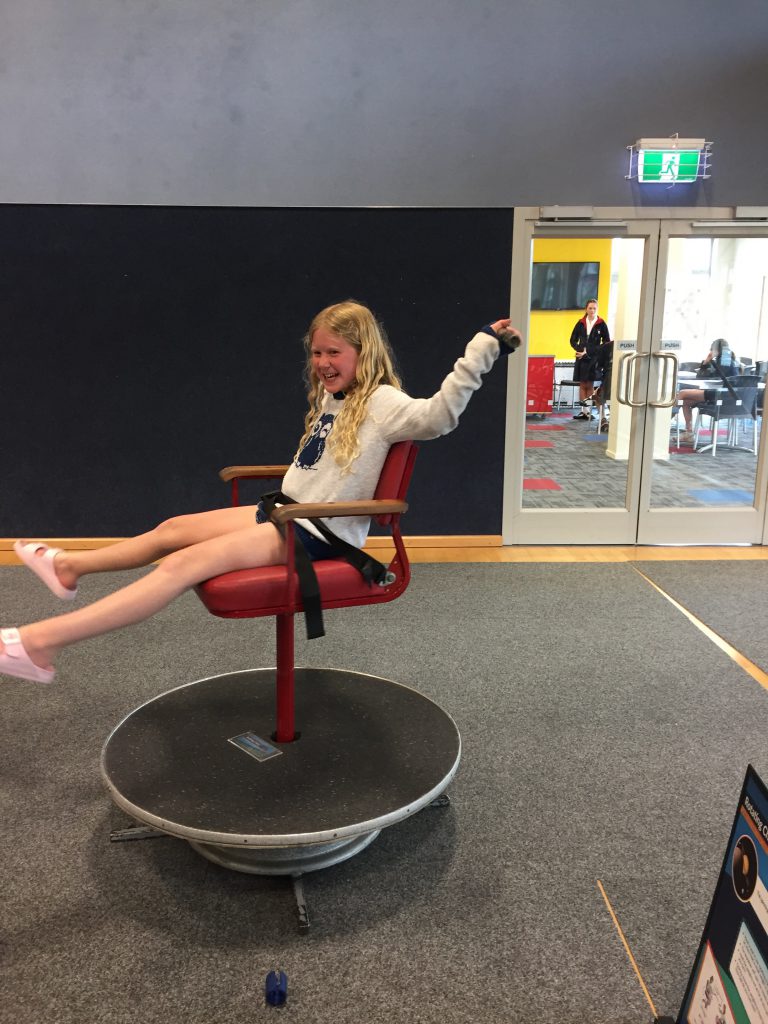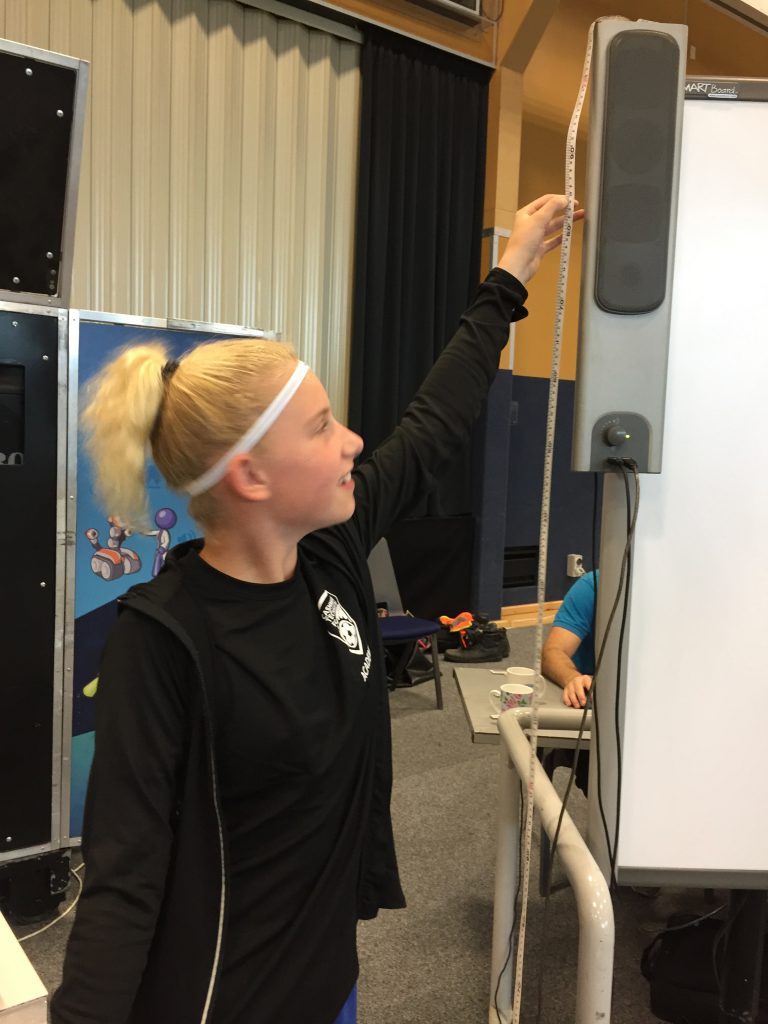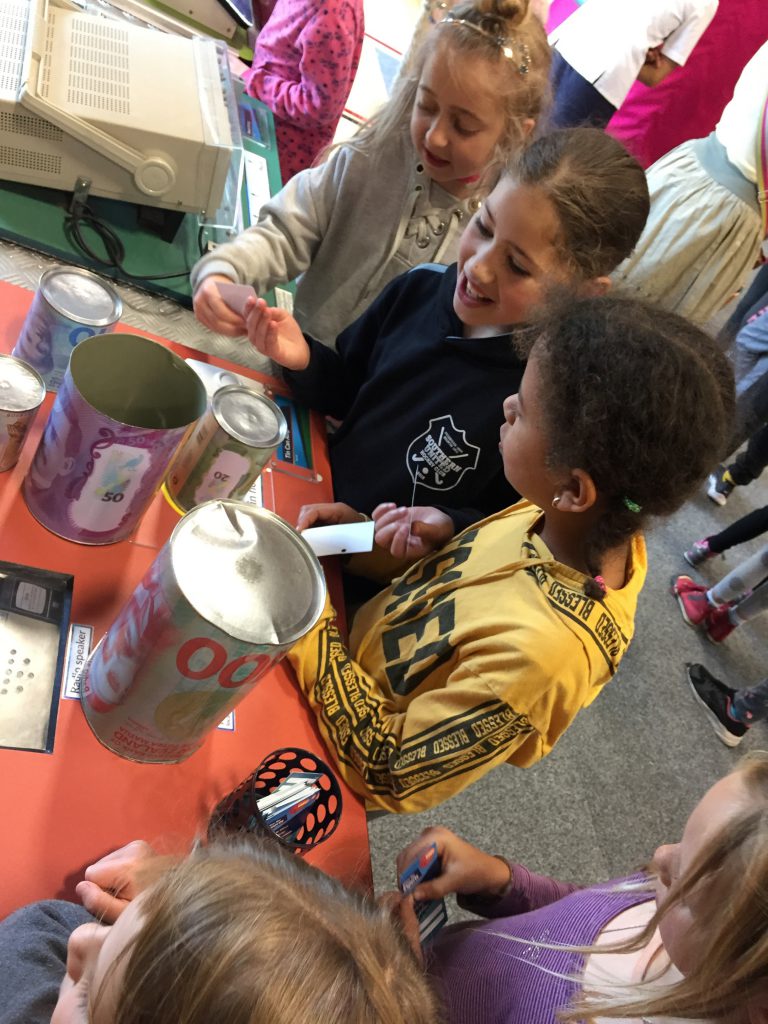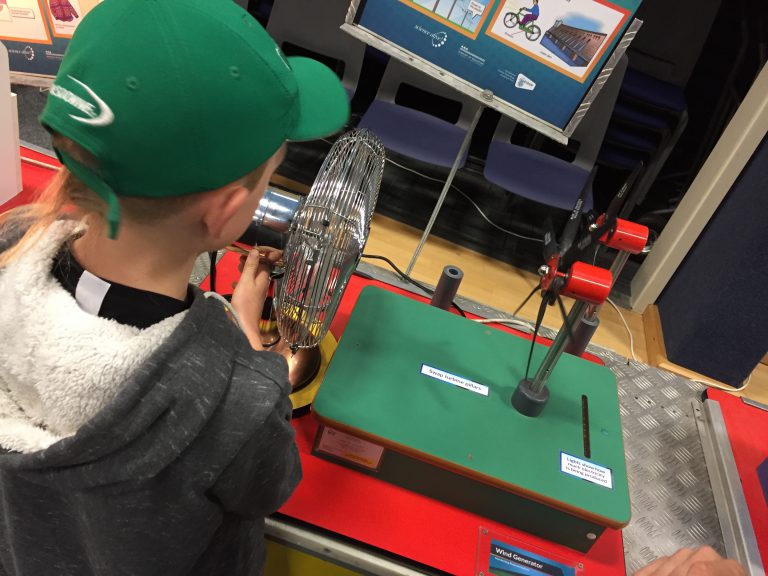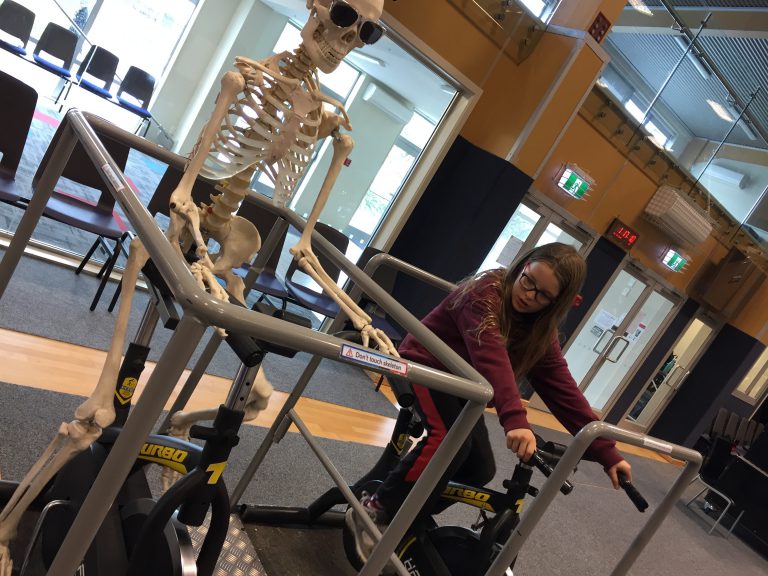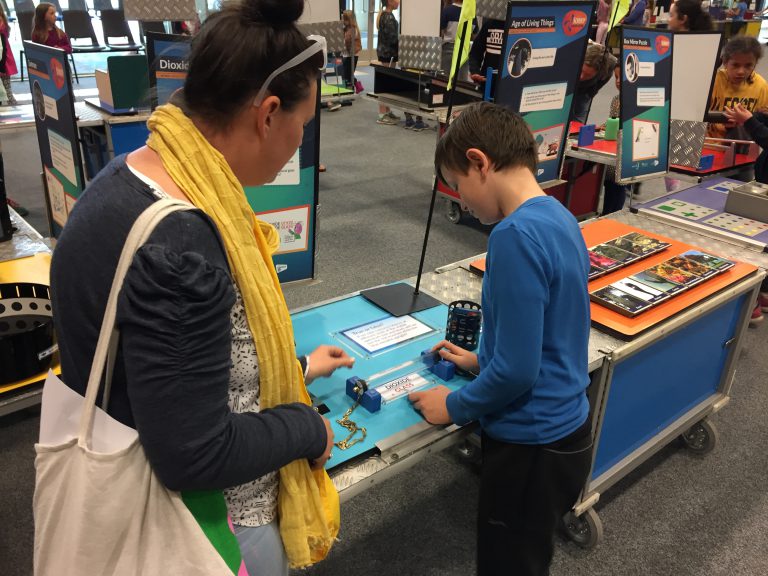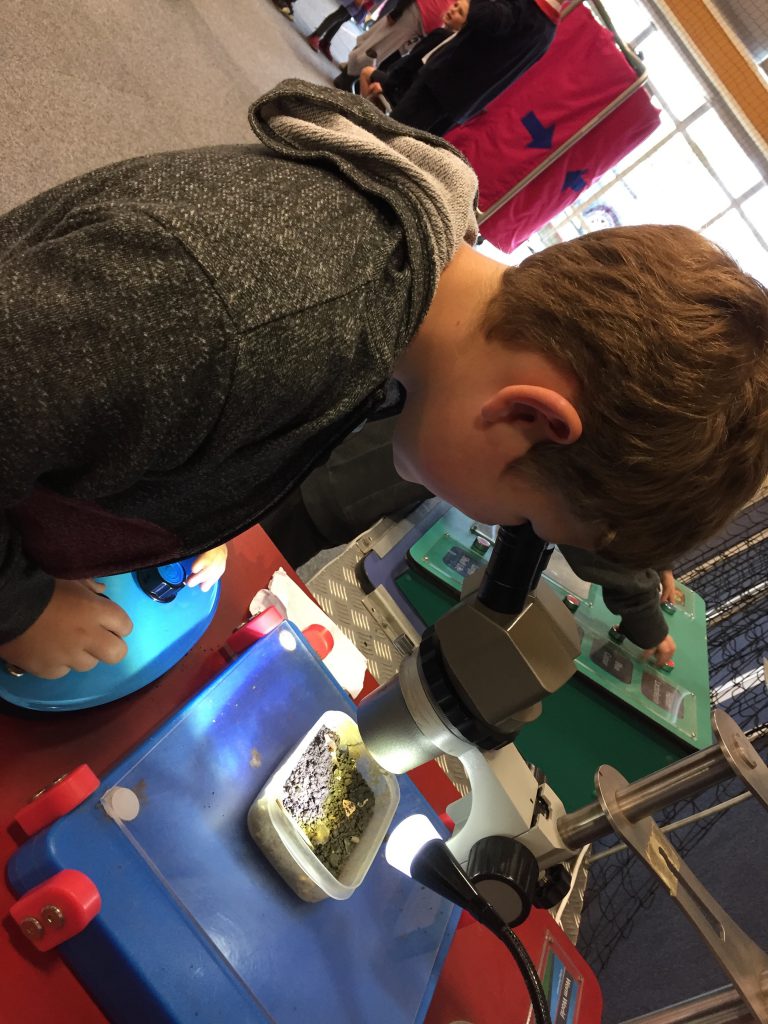 Clip and Climb and Circotica on Fridays in the city 
Hi we haven't had much response to these options for a Friday so we have been unable to make them happen, if your child is keen and especially if you can help we would to try and make this happen thanks 🙂
Clip n Climb
The first is  Clip and Climb with lots of challenges, price is $10per student per session
Or, you can choose the Climbing wall, with more challenges and kids will learn how to belay safely and properly each another under guidelines of experienced instructors, price $20 oer student oer session.
https://goo.gl/forms/S5nj9vY2mpwp0l1o2
Circotica Circus skills workshops
A group of 12 kids for the Circotica
Our fee is $12 per child per class,
https://goo.gl/forms/CUgzwbSi173nWyr13
Melva Gill – Community Leader
HB Tuatara in the CBD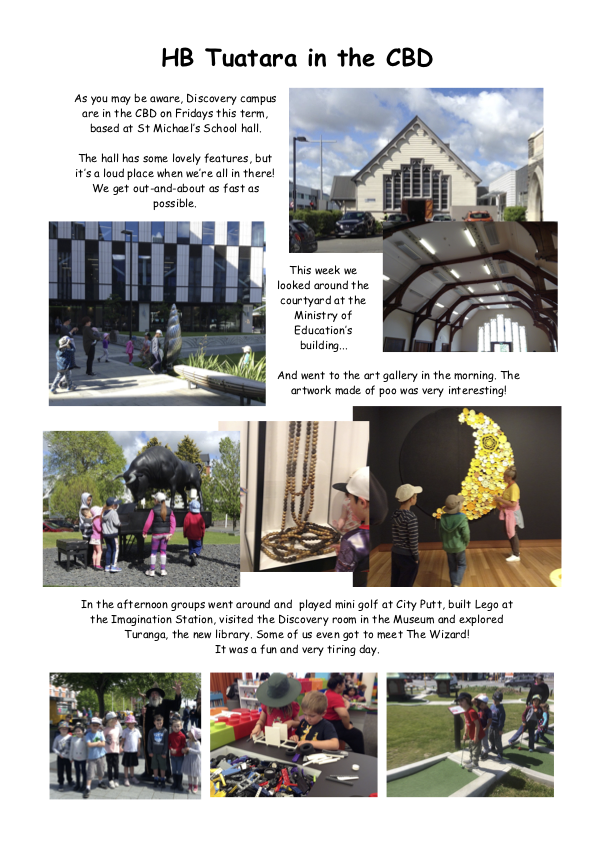 Suze Keys – Learning Advisor
7-13 News
Ao Tawhiti Sports Exchange 2018
On Tuesday 16th October students from Ao Tawhiti Unlimited Discovery School travelled by bus to Rudolph Steiner School for a sports exchange. Due to unforeseen circumstances, we haven't been able to have these event for a few years, so it was a mammoth effort from Sports Coordinator Kelsey Berryman to get this event happening again. Thanks also to Rudolph Steiner School for hosting us and particularly to Paris Bronte for coordinating things at her end. We took 4 sports team – junior netball, senior netball, senior football and senior basketball. There was a lot of close competition and some outstanding skills on display, but mostly it was about joining together with other students and having some fun in the sun! All games were played in great spirits and we are looking forward to next year's exchange already.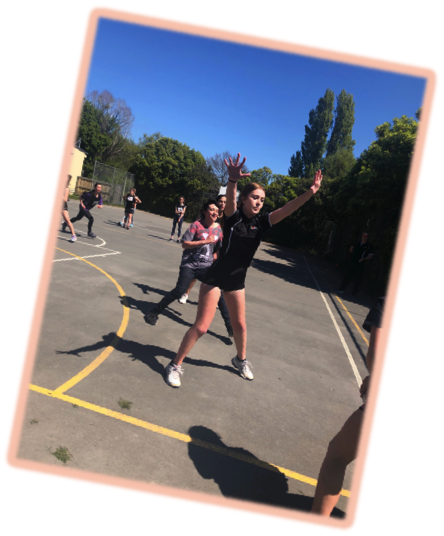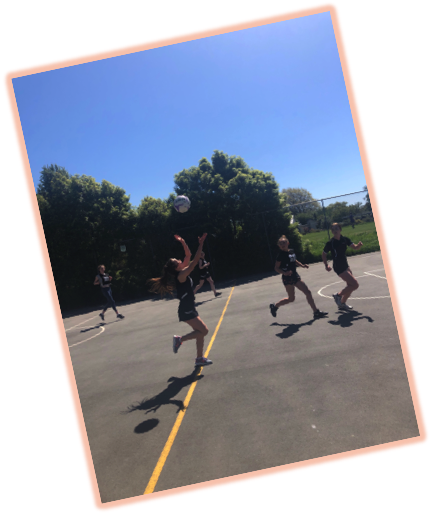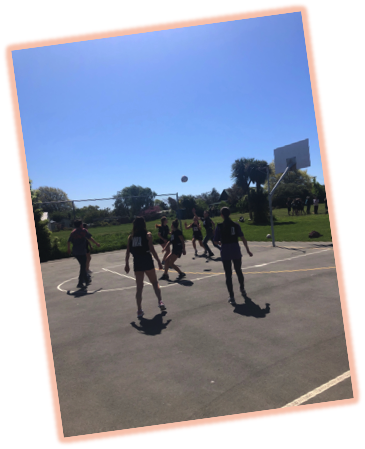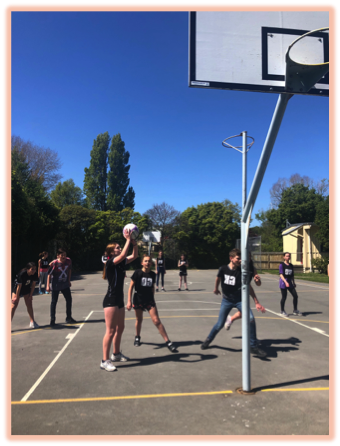 Steve Hunt – Learning Advisor
Shave for a Cure
Hey Y'all,
Georgia here, so as most of you know I have been doing a Shave for a Cure fundraiser. I did it because I want to help all of those people diagnosed with Leukaemia or Blood Cancer. I have been asking around for people to donate to my cause and have just recently hit $930.00! I have had my hair shaved off to go towards wigs in the United States, as my hair was just to short for New Zealand wigs. Hope y'all have a good term. And see ya later.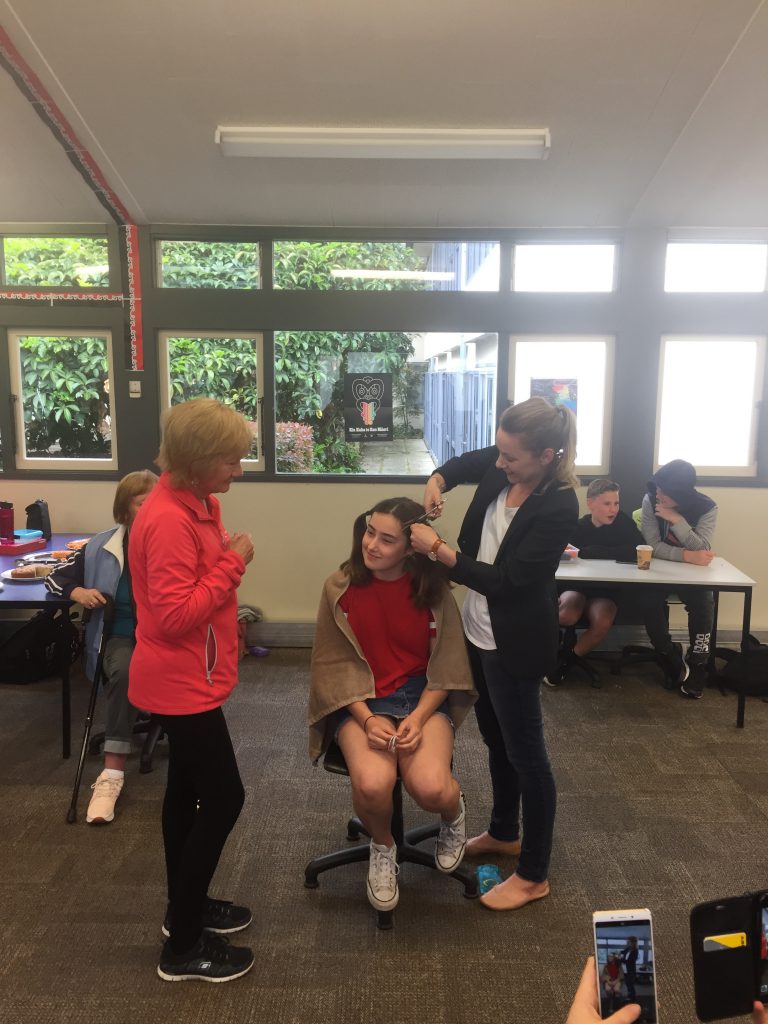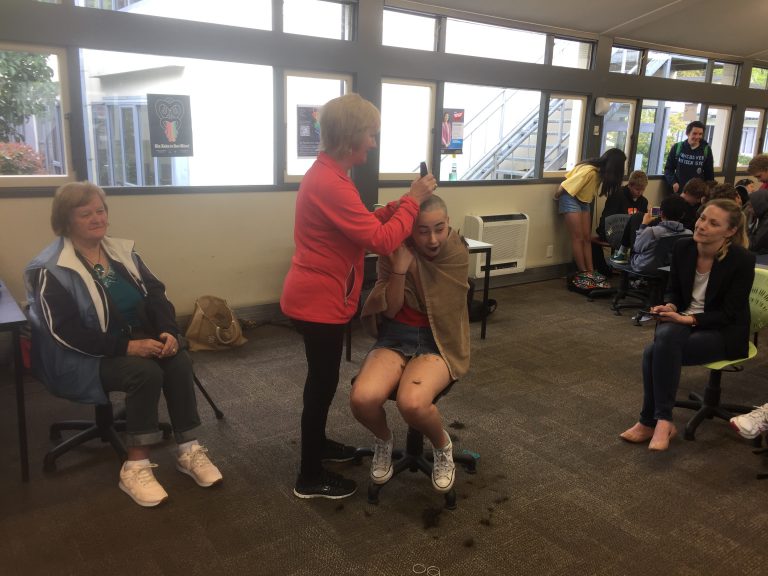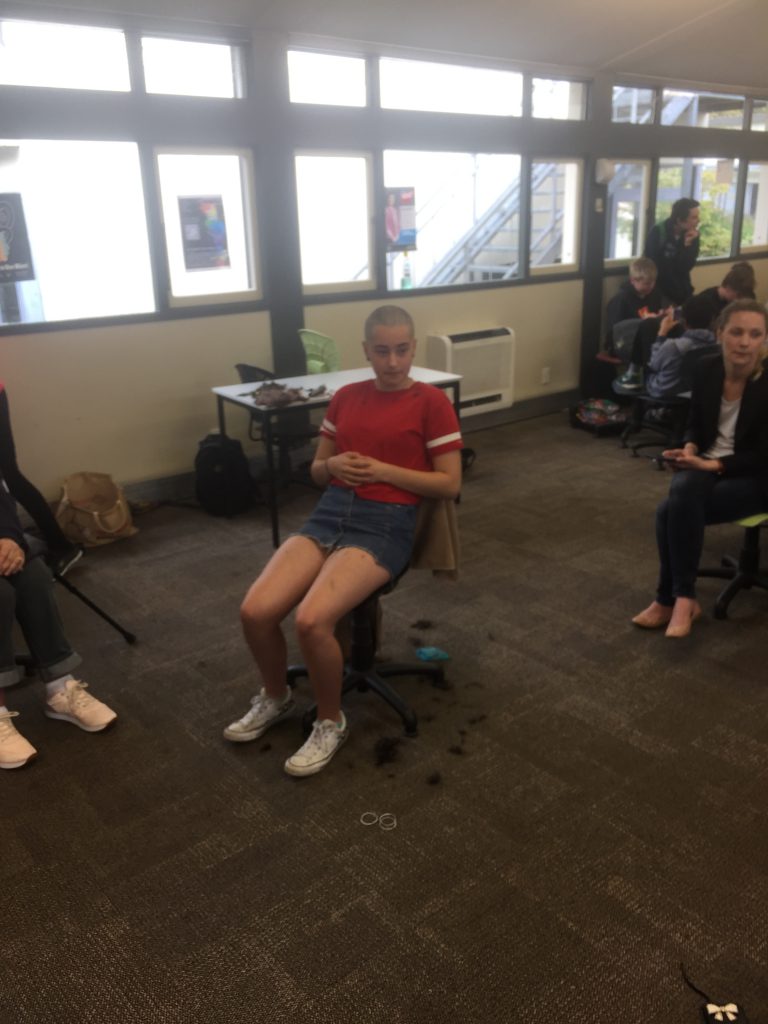 Georgia Wallace – Student
Prosillio Update
Ruby (Y12, Prosillio) has written a NCEA level 3 essay for Home Economics.  The standard requires her to 'take action' on a nutritional issue facing NZ society. Check out her work below.
Young People are Struggling to Cook, by Ruby Winter
A McDonald's spokesperson found the average New Zealander eats McDonalds one and a half times per month. While young people are filling up on fast food, their future well being is getting compromised. Research shows that cooking is good for your health, social life and the environment. Fast food, on the other hand, is causing life threatening health issues due to overconsumption, and large amounts of waste produced by takeaway outlets is damaging our natural environment. In this article I will argue that home cooking is healthier, more social and better for the environment.
Eating takeaways on a regular basis is killing our country slowly. Heart Foundation food and nutrition manager Dave Monro says "With one in three Kiwi kids now overweight or obese it's more important than ever to equip them with skills that will help set them up for a healthier future." Takeaway food is high in fat, sugar, salt and is calorie dense which causes serious health problems such as obesity, high blood pressure, cardiovascular disease and diabetes. Heart disease kills 6000 New Zealanders per year and approximately 6% of the total population has type two diabetes. Dr Helen Eyles who lead a study at the University of Auckland research found young people are the highest consumers of fast food and that 38% of aged 15 to 18 had eaten fast food in the past month. Consuming takeaways often harms the health of friends and family creating unnecessary trauma and stress, alternatively, cooking can prevent illness and bring families closer together.
Cooking is a more social option for families and friends than buying takeaways. When meals are prepared at home, young people can help out in the kitchen and the family is more likely to sit at the table together. Mental health therapist Wawzonek, explains that,"Cooking can be a doorway to connection. Food brings people together, there's no question about this. For someone who struggles with social contact, the act of sharing one's creation of a home cooked meal can be really powerful". Statistics New Zealand states that one third of Kiwi's don't feel they get enough quality time together, on the other hand, cooking promotes spending time with family because people often sit together when a meal has been prepared from scratch. Eating fast food regularly sabotages family time preventing healthy relationships and it also harms the environment.
How often do you see McDonalds packaging littered on the streets and in car parks? Fast food companies create excess waste (rubbish) which take years to break down, therefore, they are harmful to the environment. Fast food, drink cups, straws and cutlery are usually all individually wrapped. In addition, fast food companies produce large portions meaning food is wasted too. The meat fast food companies produce is often sourced from factory farms which contributes to global warming. A recent survey revealed that Kiwis spent $872 million a year on food that gets thrown away uneaten. According to the Ministry for the Environment, 3.156 million tonnes of waste gets put into landfill in NZ. Landfills generate greenhouse gases thus polluting the water and soil. The amount of rubbish can be reduced by making more home cooked meals as reusable preparation and serving tools are used. As we can see, home cooking is better for not only the environment but also our health and social lives. Aside from the tasty and in some cases cheap appeal of takeaways, they are also quicker and more convenient for many young New Zealanders. Statistics NZ reported that New Zealanders are spending more on restaurant meals and takeaways, and less on grocery items (2017). Nowadays, the majority of people claim they are too 'busy' when it comes to cooking, especially young people. Making home cooked meals a less popular opinion. Furthermore, in a school survey I conducted, I found that 27% of young people in my school community do not always enjoy cooking. More than 50% of New Zealanders believe takeaways are cheaper (Wood, 2015). More than half of the New Zealanders surveyed ordered fast food to 'save' money while spending up to $100 a week on takeaways. Society has created values that encourage young people to feel they do not have the time or money to cook.
There are easy ways to cook affordable meals even when you are busy. You can meal prep, use the slow cooker and order 'my food bag' as it drops boxes of ingredients to your house with the recipes. Cooking isn't hard. You can make something simple with whatever ingredients you have because not every meal has to be gourmet. A Statistics New Zealand Time Use Survey undertaken in 2010 found New Zealand is working less, doing less housework and spending more time on social media than we did in 1999 meaning we are using time and money as an excuse not to cook. Likewise, a research assistant at the University of Auckland Sally Mackay said "We compared the cost of popular takeaway meals to similar healthy meals prepared at home and the home-cooked meals were cheaper than the takeaway meals" proving that the belief that 'takeaways are cheaper' is just a societal misconception. A NZ Herald survey even found that a five-day meal plan for a family of four, including 5+ a day, was $32.61 cheaper than an unhealthy alternative.
In summary, cooking has many benefits that young people are missing out on. The nutritional value of home cooked meals tends to be higher, it encourages healthy relationships within families and it prevents the growing number of landfills. Furthermore, while home cooking can sometimes be time consuming and costly, there are ways around these barriers like organisation and shopping wisely. Cooking gives us the opportunity live healthier lives and improve the environment. I encourage young people to learn to cook and make a meal for their family once a week to develop good habits.
Natalie Woods – Prosillio
University Star Course in Philosophy
Students who have enjoyed Philosophy classes are able to undertake a university level course. There is no cost to the student. The course is Phil110 – Science: Good, Bad, Bogus, and is taught at school during a regular color block. All assessments are graded at the University, and students who successfully complete the course earn points towards a degree.
Students who are interested in taking this half year course in 2019 should see Brent Silby or Kirsty McMillan to make arrangements.
Brent Silby – Learning Advisor
Introducing Laura Harper
A warm welcome to Laura who has started her counselling placement with us on Tuesdays in the counselling room on Unlimited site. Laura is in her second year of training and will be with us next year so please say hi to her on Tuesdays!
Laura can be contacted on email (laura.harper@aotawhiti.school.nz), and on the counsellor phone, option 6 on the main telephone number.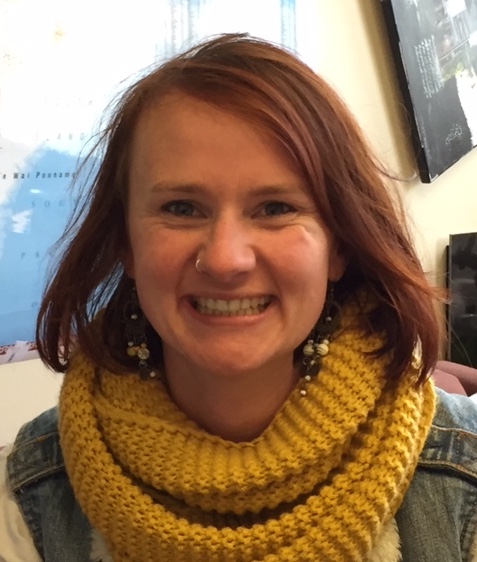 Miriam Denney – Counsellor
Ao Tawhiti Unlimited Discovery presents DOWNTOWN DIGITAL
coming 2019…
Downtown Digital is a creative studio which will be based on Level 1 of our new inner city campus. We will produce digital creative products for real world clients. It is not a class. It is a working studio and will be run in the same manner as other creative work places in the real world.
Our creative teams will work on videogame design, electronic music production, 3d and 2d animation, stop motion, VR, AR, brand promotion, video, online content generation, and more. We will establish connections with other professionals within New Zealand. Over time, students will build their own showreels and resumes which they can take to future employers.
This is an exciting project which will give students practical experience with how the digital creatives industry operates. Students in year 7 to 13 who have self motivation, a strong work ethic, and high levels of digital creativity are invited to talk to Brent Silby during 4.2 about how the studio will operate. Parents who would like to know more about Downtown Digital are most welcome to set up a time to discuss the scope of the project.
Contact: brent.silby@aotawhiti.school.nz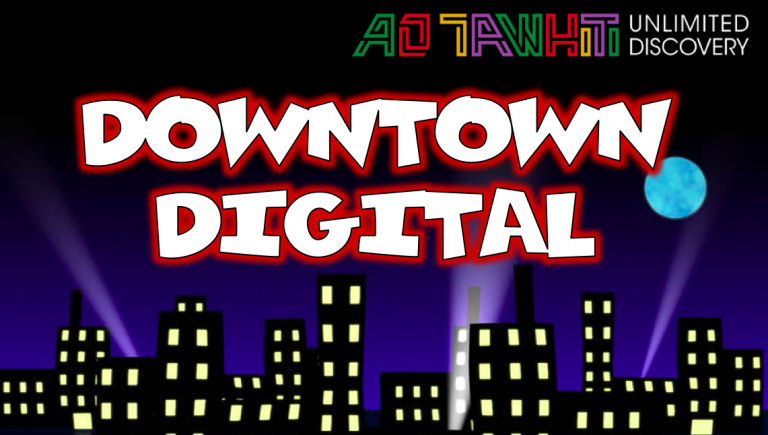 Brent Silby – Downtown Digital 2019
Kay's Community Newsletter October 19th

 
Parent Led Workshops Wednesday Mornings
We are two weeks into our Wednesday morning Parent Led Workshop and the atmosphere around the place is great. Students are really engaging in them and creating things they would not otherwise have had the opportunity to do. Thanks again to all those parents and Grandparents who have been able to offer support in this way. It is a really special part of who we are to be able to share the teaching. Two of our Guiding Principles stand out to me:
 EVERYONE IS A LEARNER AND EVERYONE IS A TEACHER
 LEARNING IS A PARTNERSHIP
I have been lucky enough to spend time in a few of these workshops but I haven't managed to get to all of them yet. Kate and I have tried to briefly explain them for you. Hopefully you can get an idea of what we have been up to:
Crypto Currency – Hamish Webb
A group of students are trying to make money by mining for Crypto Currency. So far they have created a wallet and got to a website that allowed them to mine for money. Mining involves  giving away access to your computers programming power and getting paid for it. Very slowly. An hour of mining has so far given them about 100th of a cent.
Croquet – 
A new workshop started this week on learning the game croquet. Several students went to a Croquet Club to learn and play the game. They had a great first game.
Creams and Balms – Philippa Manning
Students have been learning about different flowers and herbs and their properties whilst making infused oils, bath bombs and bath salts. The kitchen smells divine afterwards.
Zines New and Better- Gwynneth Porter
Students began this workshop having tea and biscuits and a chat. They have discussed how to make a great Zine and are now working on one about a celebrity of their own choice.
Bullet Journal – Imogen and Kelly Dombroski
Kelly and Imogen both bullet journal and were keen to share this practice with our students.  In the first lesson students learnt how a bullet journal is a way to keep track of everything you need, should or want to do in the one place.  It enables you to plan for things to do in the short and long term and it is very deliberately done by hand rather than on a computer.  Students have really taken to decorating and organising their journals.  Some of them told me that what they enjoy is being giving tips on how to lay out their journals but being able to do it in their own way. 
Photography – Peter Walker
In Peter's workshop he is sharing his photography tips and techniques with Fern, Evan, Sarah and Harrison.  I joined in this week and we learnt how to frame a picture to make it more interesting for the viewer by adding more layers. For example, using overhanging branches to frame a scene.  Learning to look at things in a different way is another technique students have looked at with Peter.  I saw Harrison down on the ground getting a great shot of some steps from the very bottom and Fern taking pictures of some lovely reflections in the local creek. Next week, students will choose their best shot for editing and printing.  Kate.
Jamming – Hannah MacKay
These guys are a bunch of keen musicians who have been hanging out in P2 and jamming together. I haven't had a chance to hear any of their sessions yet but I am hoping to next week.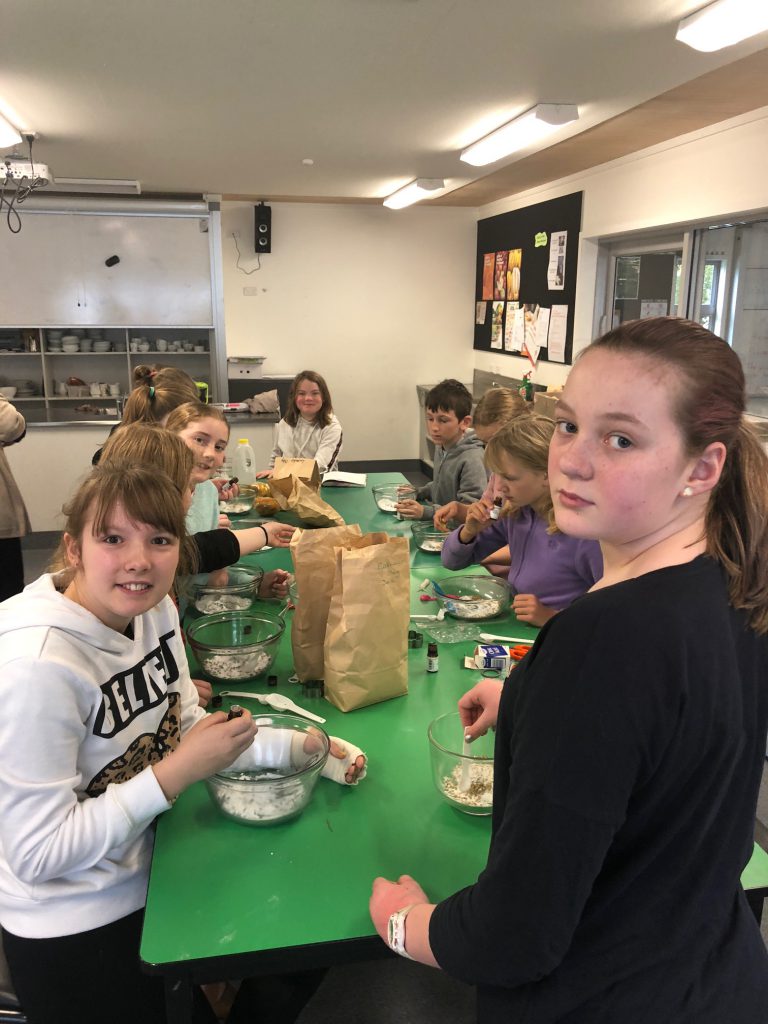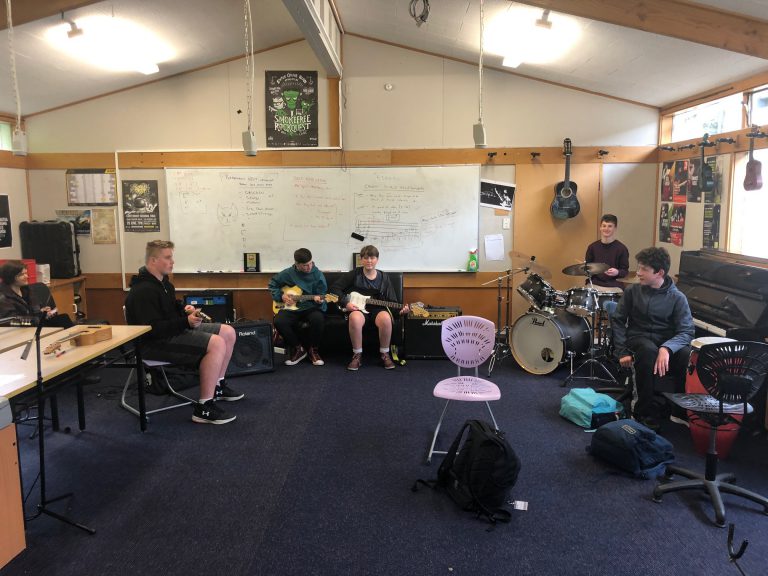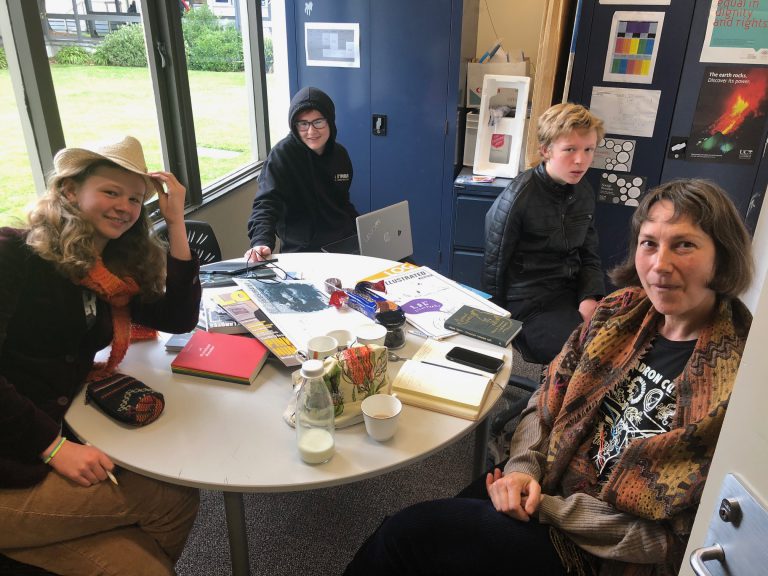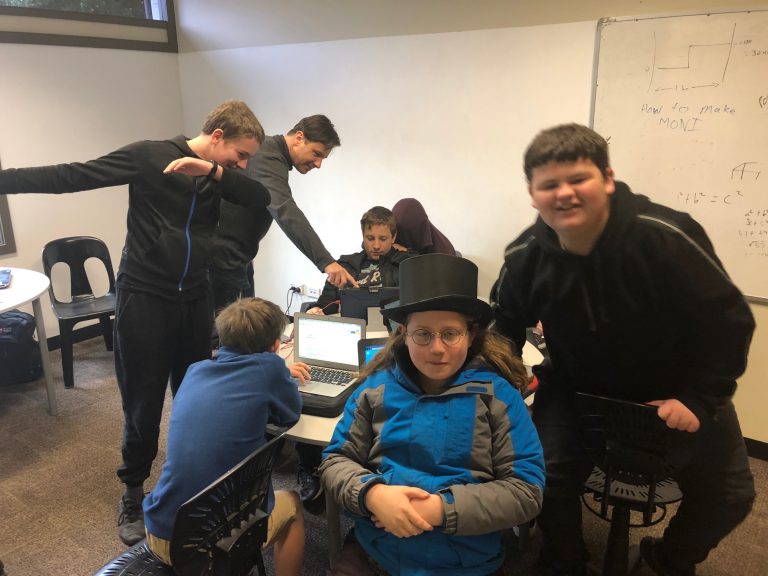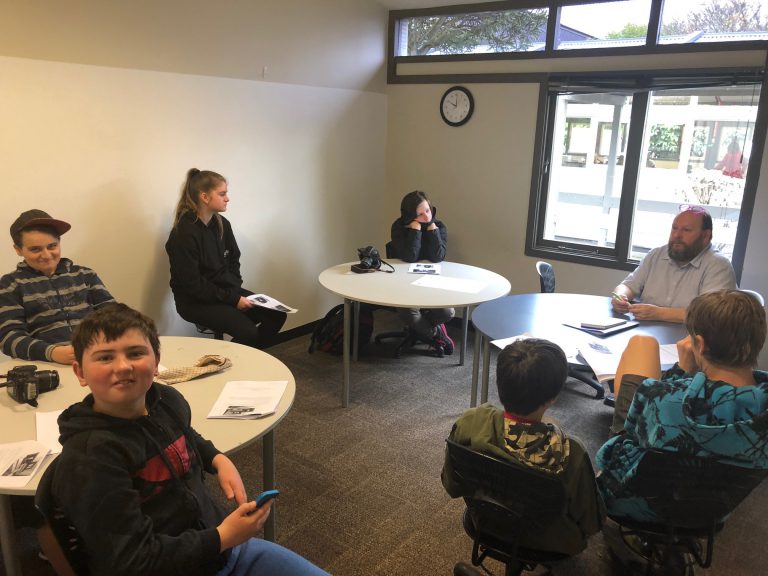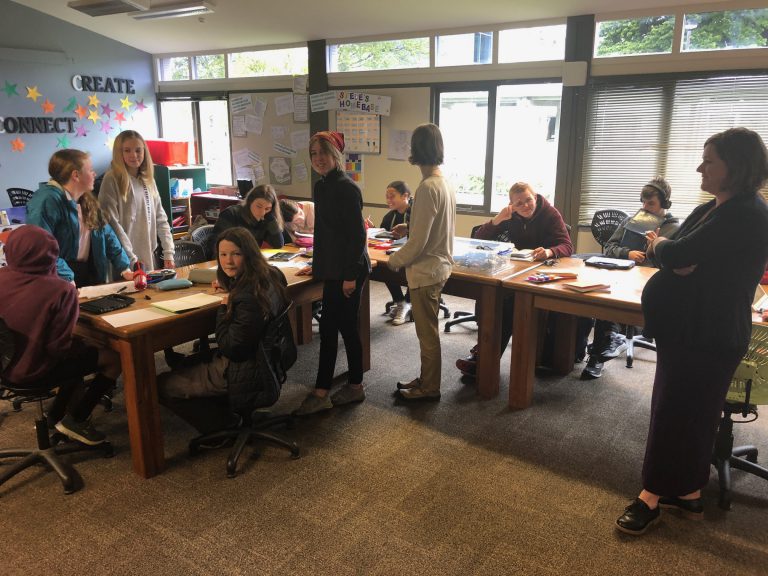 Motukarara Fireworks Saturday November 3rd Volunteers Needed
We need volunteers to help raise money for Ao Tawhiti Projects next year. The money will form a fund that students can pitch to have. A bit like Dragon's Den. This will hopefully enable students to be able to run with there projects quickly and gain resources that they need to get going.
A + P Show Community Trip
After checking interest with the community we have purchased 40 student tickets for the show. We will be going as a community group for the day on the Thursday 15th November. Please can you complete the below form letting us know if your child does or doesn't want a ticket. We have to pay for the tickets either way so we will on sell them if need be. Therefore please can you complete this form ASAP. We have 20 tickets left!
Kay Hayes – Community Leader
Other Notices