In this newsletter
This newsletter has a reminder about the upcoming COL at Haeata Community Campus, as well as updates on an awesome achievement by 3 of our students and some cool pictures from the 34SCI course.
Upcoming Events
Term 3, Week 7: Starting Monday 4 September 2017
Tuesday 5 September, 9am-10am: HPV vaccinations, Unlimited Campus, Reception
Wednesday 6 September, 8.15am-8.45am: Breakfast Club, Kitchen, Unlimited Campus
Wednesday 6 September, 11.45am-12.30pm: Kapahaka, Unlimited Campus, DW2
Wednesday 6 September: Kay's Community Mt Hutt Trip
Term 3, Week 8: Starting Monday 11 August 2017
Monday 11 September – Friday 22 September: Art Exhibition, Unlimited Campus
Wednesday 13 August, 8.15am-8.45am: Breakfast Club, Kitchen, Unlimited Campus
Wednesday 13 August, 11.45am-12.30pm: Kapahaka, Unlimited Campus, DW2
Friday 15 September: Mt Hutt Trip, Unlimited Campus
Friday 15 September, 6pm-8pm: Y1-13 Celebration of Learning, Haeata Community Campus
Sunday 17 September: Newsletter Published
Messages
Message from Steven
Discovery Time
Last week I spent 3 full days and 1 afternoon at the Discovery Campus partly as cover for Ian who has been suffering from this nasty cold / flu that's been going around.
I just wanted to comment on how awesome it is to see the students at the Discovery Campus working on leading their own learning through supported SDL, while balancing that against the interesting and focused workshops being facilitated by the incredibly hardworking learning advisors.  The level of collaboration between the LAs, the students, the TAs and the parents is a joy to watch.
Last week's tour saw yet more families desperate to enrol at the Discovery Campus.  Most of these families are looking at starting as Y1s.  We have so much interest that we are now facing the very real possibility of having to run a ballot for spaces (as per our enrolment scheme).
Senior Leader Appointment
At the end of last year, Blair Sheat accepted the Principal's position at Cheviot Area School.  Following his departure Ian, Duncan and myself have shared his curriculum responsibilities as we established how best to organise leadership with an eye on moving to the CBD.
With this in mind we will be advertising for a new senior leader (deputy director) with specific responsibilities for Y1-6 curriculum.  This successful applicant will be based at the Discovery Campus from 2018, with Ian leading Y7-10 curriculum.  Ian will still have a significant role to play in the leadership of the Discovery Campus.  What that role will look like will depend on the skill set of the successful applicant.
This is an important role in the school.  As such the Board of Trustees will lead the appointment process.  The process will roughly match the process used to appoint me at the end of 2013 – with presentations, Q&A groups for parents, staff and students, and an interview.
You can read more about the role, the person specifications and the process on the vacancies page.
I will keep you updated with how you can contribute to this exciting process over the next few weeks.
Steven Mustor – Director
Schoolwide Notices
Celebration of Learning – Friday 15 September
Our first ever whole school COL is coming up in less than two weeks. Everyone is invited to come along and see the different learning that has been occurring across our school. We will have students from Year 1 to Year 13 sharing some of the amazing learning journeys they have been on. We are hoping to see you there.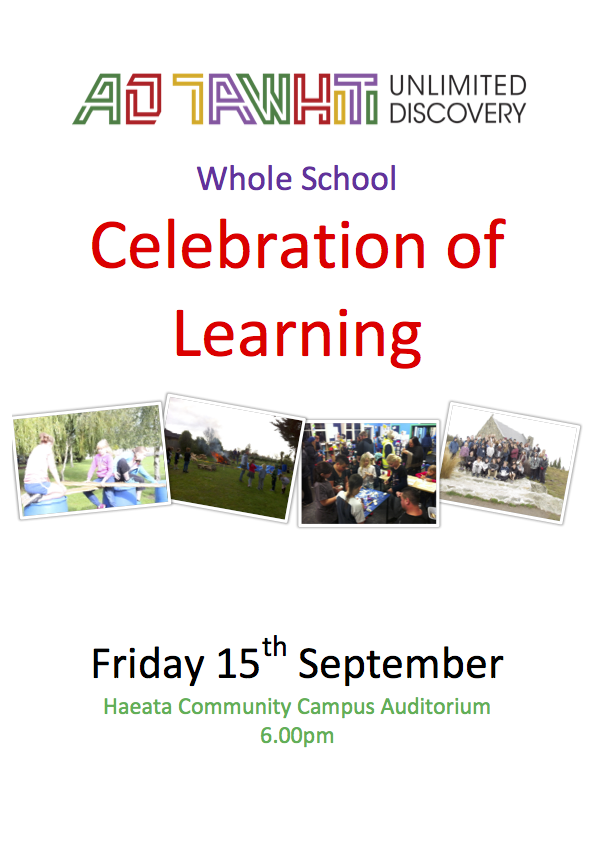 Kay Hayes – Community Leader
1-6 News
HB Kiwi – Ocean Protectors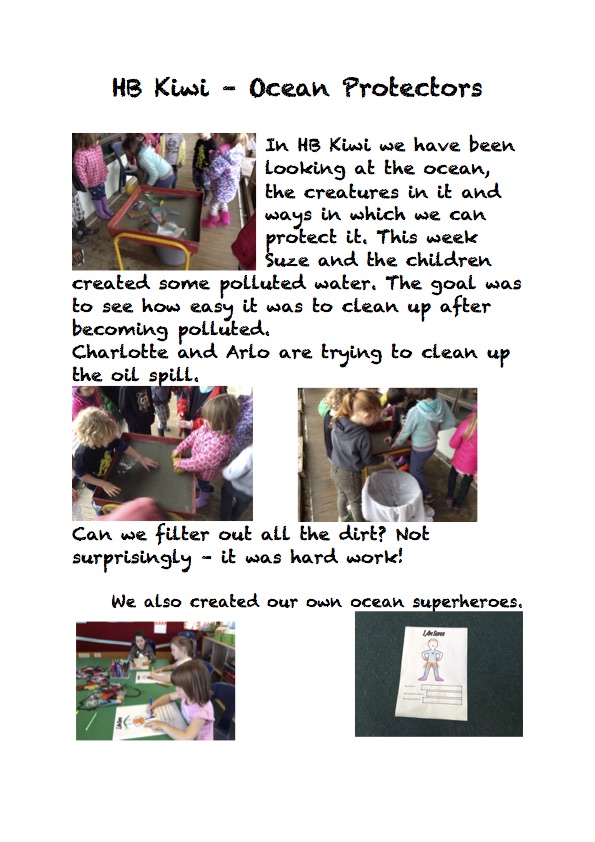 Nadine Walmisley – Community Leader
7-13 News
Kay's Community Update
Our Students Join the Student Volunteer Army
Lots of you have heard of what the SVA have done over the last 6 years. For the past two years we have had a number of year 9 and 10's take part in a leadership program with them. This year Mario Wylaars and Ben Manning Smith were involved. Here is an update:
Last week, 19 Year 10 students got stuck in with a volunteering project at Victoria Park on the Port Hills as part of their UC Student Volunteer Army (SVA) UCan programme to assist the Christchurch City Council.
The students from Darfield High, Unlimited Discovery, Papanui High, Middleton Grange, Hornby High, Cashmere High, and St Margaret's College were helping to free young plants along a hillside to ensure their continued growth. The students had plenty of fun working alongside SVA executive members who have been mentoring them as part of the UCan programme, which encourages local secondary students to become leaders in their communities through volunteering.
Young Reporters for the Environment (YRE)- Tessa, Molly and Romane win a national competition.
Tessa Molly and Romane will share their winning entry at the upcoming whole school event.
I am very pleased to give you the news that Ao Tawhiti Unlimited Discovery School has received the following award in the YRE – Litter Less Competition 2017:
Video – 11-14 Years
Placing:                                 1st Place
Title:                                      "Litter in Your Lunch"
Authors:                              Molly McKinstry, Tessa Marshall, Romane Wesener
Feedback from Jury:       
Great script and information given.  Original ideas with good practical suggestions.  Excellent use of graphics and pictures to illustrate the ideas presented.  Great work!
 The 1st Place winners receive the following:
First Place Certificate
Invitation to the YRE Winners Workshop to be held at Auckland University on Wednesday 22 November.
Video published on the KNZB website and social media pages
Video to be entered in to the YRE International competition (winners will be announced in June 2018)
Prize pack which will include a piece of electronic equipment/voucher (To be confirmed in the next month)
Kay Hayes – Community Leader
34 Science
We have been busy having fun and working hard in 34 science this term – no more homework please Kate and Matt!   A couple of weeks ago, the class visited Orana Wildlife Park as part of their study on "Animals and their Environments".   We were looking at how different animals are adapted to their habitats.  Toby, their educator, gave us a tour of some of the park's animals where we learnt how, for example, the meerkats live in large groups taking turns with sentry duty.  They also have lovely black rings around their eyes which protect them from the sun and dark tummy fur to warm up quickly in the sun.  Students had a chance to pick an animal and observe its behaviour over a 15 minute period, which honestly was quite boring in some cases (the bison grazing), quite confusing in others (which kea was that?) and delightful in one (the meerkat.)
This week we have made the most of the laboratory while the seniors sweat it out in their exams.  Matt and Zack set up lots of cool experiments for us to try our hand at being "real" chemists.  See the future scientists below!  Next week we are back in class trying our hand at citizen science by measuring air and water quality.
The photos below are taken by Jack Pearce, Kate and Tessa Marshall.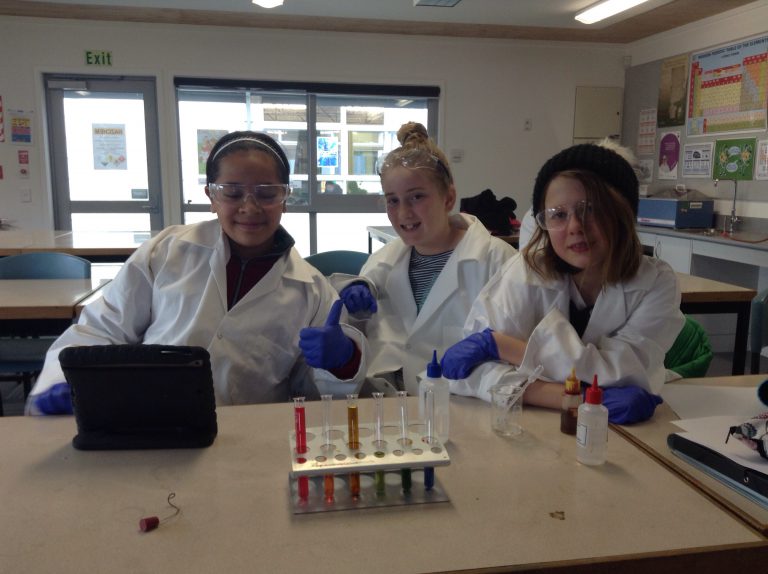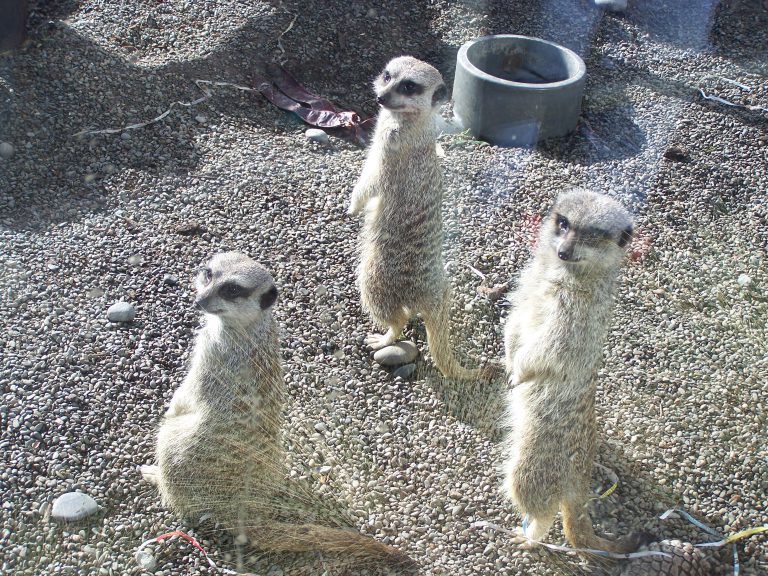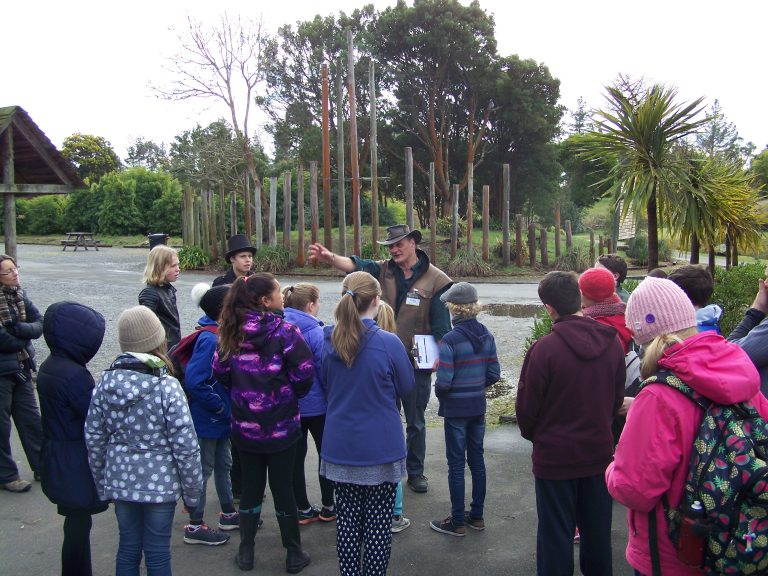 Kate Armour – Learning Advisor
Mt Hutt trips reminder
Mt Hutt presently have their best snow cover in years. Bad weather has caused Kay's community trip to be postponed, but there are still 2 trips available to all students. A reminder that information and google sign-up forms are in the student notices section of the website (under the NEWS menu). We need at least 10 students taking the lift/ lesson/ gear option for the trips to viable and need to confirm numbers with Mt Hutt at least a week in advance. If you want to go on one of the trips, please sign up asap. If you've signed up, it would be a good idea to start encouraging other students to sign up too, as at the moment there are not enough people for the trips to go ahead.
Matt Parkes – Community Leader
Visual Arts Folio Dates
All hand ins are to be in the art space Unlimited Campus by 3pm of the day of submission.
Level 1: HAND IN MONDAY 16 OCTOBER – *

day one term four

Level 2: HAND IN THURSDAY 19 OCTOBER
Level 3 and Scholarship: HAND IN 25 OCTOBER
Holly Ramsay – Learning Advisor
From Gateway – Occupation Outlook 2017 from MBIE is a great tool to research occupations…
Occupation Outlook 2017 is a mobile app for Apple and Android smartphones and tablets. It is a great tool for exploring study and career options, with extensive information on labour supply and demand in over 100 occupations in New Zealand. The app outlines how to enter each role, how many are studying in related fields, how many are employed, and what the average incomes are. It also outlines what are the prospects of getting a job in that occupation once you have completed the qualifications required. You can download and install the app on your smartphone or tablet via these links:
The app allows you to search and sort all the occupations by their incomes, fees, and job prospects dial settings, and it has a skills-to-occupations matching tool you can use to see what roles match your desired (or current) skill levels in broad subject areas.
You can also access and print Occupation Outlook information from MBIE's website. Here's some examples from the Creative Industries


Film, TV and Music Technicians

Robyn Sutherland – Gateway Coordinator
Ski and Snowboard Championships
Congratulations to Macka Wylaars and Alex Goodenough who represented Ao Tawhiti at the Canterbury Secondary School Ski and Snowboard Championships.
Macka completed two fantastic runs in the ski race which showed great consistency and courage being a year 9 student in an open grade event.
Alex competed in the snowboard race and also had two runs for times. He finished an incredible 5th place!
Both students represented the school with great sportsmanship. Thank you also to Liam Paulsen for allowing the students to be involved in such a great event! We hope to send a full van of students next year J
Kelsey Berryman – Sports Coordinator
Primary Schools Winter Tournament
Congratulations to the students involved in the Primary Schools Winter Tournament!
After winning the North East zone football tournament the boys got to represent Ao Tawhiti at the Primary event. It was a tough competition with games back to back. They boys showed great team work and incredible support for one another throughout the day. They finished winning 7 out of 8 games and placed 5th overall!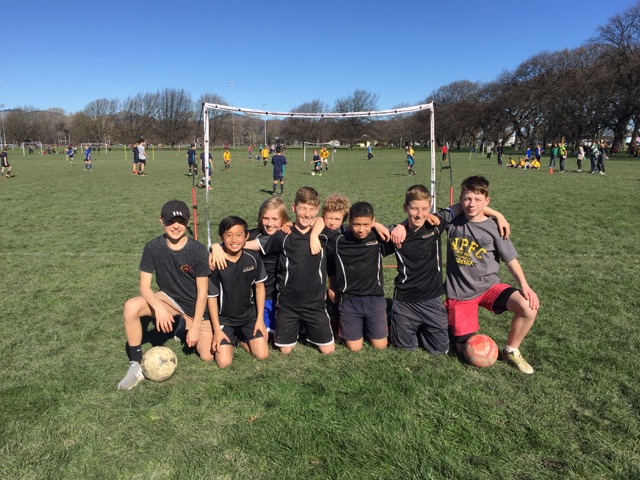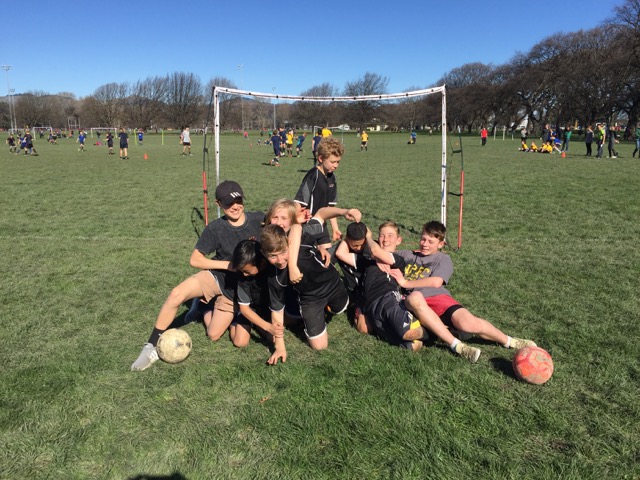 Kelsey Berryman – Sports Coordinator
Parents talk about sex to their children – what do you say?
Please contribute to local research by volunteering to join a focus group on what parents tell their children about sex. Tracey Clelland is a lecturer at the School of Health Sciences at the University of Canterbury, and she was a presenter on Social Media issues at a recent workshop attended by Florian and Miriam.  We are keen to support her research so please contact Miriam for more information or contact her direct at tracy.clelland@canterbury.ac.nz
You may have seen Tracy's article for the NZ Herald earlier this year.
Miriam Denney – Counsellor
2nd round of HPV vaccinations
Where: Unlimited Campus, Office
When: 9am to 10am Tuesday 5 September
Frances Ryan – Public Health Nurse
Other Notices
Sydenham Junior Cricket Club
Sydenham Junior Cricket Club online registrations are open now!
Or come visit us at our Registration Day on Saturday 9th September 2017, Sydenham Pavilion at Sydenham Park