In this newsletter
Our first newsletter for Term 3 has lots of info about what's been going at Ao Tawhiti in the last few weeks, as well as information about the upcoming NZEI strike.
Upcoming Events
Term 3, Week 3: Starting Monday 6 August 2018
Tuesday 7 August, 9am: Mates and Dates Y9s, Unlimited Campus
Wednesday 8 August, 8.30am: Breakfast Club, Kitchen, Unlimited Campus
Thursday 9 August, 9am: Mates and Dates Y10s, Unlimited Campus
Friday 10 August, 3pm: Disco for Cancer, Discovery Campus
Term 3, Week 4: Starting Monday 13 August 2018
Tuesday 14 August, 5.30pm: BoT meeting, P12, Unlimited Campus
Wednesday 15 August, 8.30am: Breakfast Club, Kitchen, Unlimited Campus
Thursday 16 August, 9am: Mates and Dates Y10s, Unlimited Campus
Friday 17 August, 3pm: Disco for Cancer, Discovery Campus
Sunday 19 August: Newsletter published
Messages
Message from Steven
Property update
I had my regular property meeting last week.  The building continues to be on track. The roof is starting to go up and all of the floors have been poured with the exception of the part of the building that will be constructed once the crane is removed from the centre of the building.  
The BOT and SLT have a site visit at the end of the month. I'll make sure that they take lots of photos to help you see the progress being made as well as their excited faces.
As you can see from the photo below the building is really tall.  All of the concrete panels are now up showing the full height of the building.  The McHargs building next to it is a couple of stories tall and we dwarf it (there is also a heap of work going on there too right now with the plan for a very vibrant and interesting set of businesses working right next to us).
I've started approaching furniture companies and will get to work with the LAs and the students in the next month to start working out what we need to make it a vibrant and engaging learning space for all.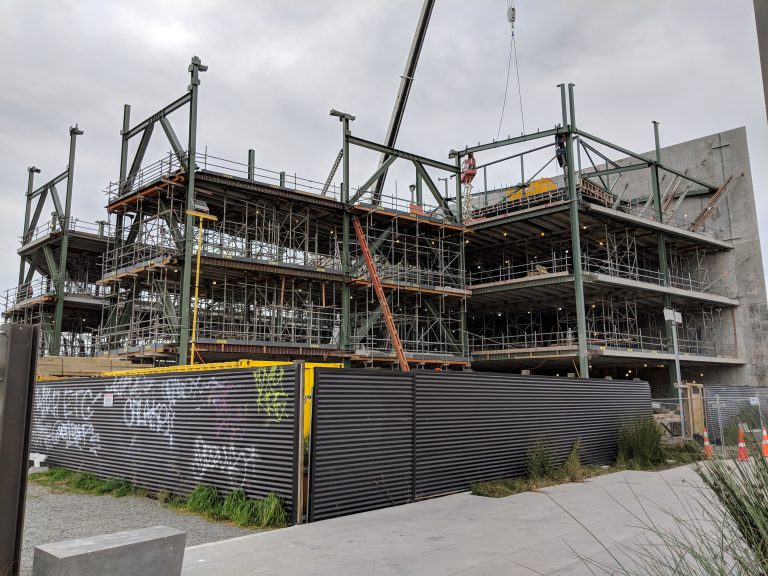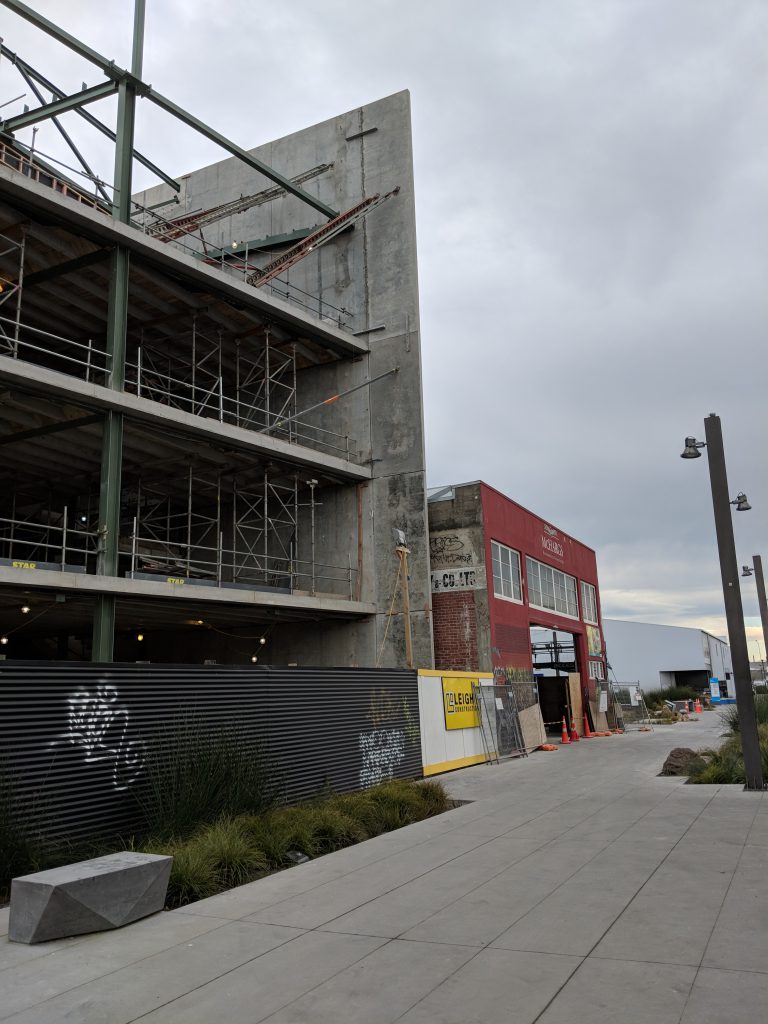 NZEI Primary Teacher Strike
You have probably heard that Primary Teachers will go on strike on August 15.  Our teachers at the Discovery Campus are covered by Area School Teachers Collective Agreement and as such are not affected by this action.  The NZEI members at our school are however keen to show their support for their Primary colleagues.  Check out their post further down to see how they will do this.
Steven Mustor – Director
Message from Niki
Kia ora ki ngā whānau,
Ngā mihi nui ki a tatou katoa
What a great start to term 3! The tamariki on the Discovery campus got straight into it with kapa haka on Monday, Mindfulness on Wednesday and winter sports on Friday, as well as all of the usual workshops/ SDL/ playing that constitutes a week in the life of the Discovery campus.
Next week we have Shannon from the Antarctic Centre coming to the Whare nui on Wednesday at 2pm. She will be presented with $200 that has been raised from sales of the korora some of the students made, and will do a slideshow for us. The tamariki will have an opportunity to ask questions. There are still some little blue penguins for sale, $10 each in the office at both campuses. They make great wee gifts, and all of the proceeds will be donated to the Antarctic centre for the care of the korora they have. All welcome to come and meet Shannon!
Bus issues
Please – again – talk to your child about showing our school values if they use our bus service. It is incredibly disappointing to hear that the atmosphere on the bus is unfriendly. I will endeavour to catch the bus one day this week. I'm not too sure how useful my presence is, as I know the atmosphere will be fine when I am on it, however, it may serve as a reminder to show our values. I think the message 'behave as though you're on a public bus' is a good one. After all, the children are representing our school and we want the bus driver and company to think well of us, and to spread our excellent reputation.
Disco-Divas!
Join the Discovery Kids Choir!
Running Tuesday lunchtimes in the Wharenui.
$6.50 a lesson!
Email: mamschch@gmail.com for more information.
Spanish Clubs at Ao Tawhiti Unlimited Discovery
Thursday lunchtime – 12.15-1.00
Speak Spanish – Spanish Language Institute is based in Rangi Ruru Girls' School and offers Spanish Clubs in primary schools. Children learn Spanish in a fun and relaxed way focused on a topic: games, crafts, roleplays, songs are used to teach children.  We use Seesaw to build up a student profile and get children and/or families to be part of the club too from home!
We are starting our classes in Term  3 ($15 per session – $120 for 8 sessions) it's a great opportunity to experience learning a language!  Email us at info@speakspanish.co.nz to enrol sending your children's details.
Music Mary
What a privilege for me to sit in on Music Mary's lessons with Tuatara on Tuesday!
The children sang, danced & played a game listening to instruments. It was super cool to see our values of whanaungatanga, respect, trust, aroha and kaha being lived out. Seeing some children move out of their comfort zone and join in something that – actually you just can't help because it is so infectious- was very cool.
I was also really impressed at how students followed Mary's rhythm, tempo & volume on her guitar during their jamming session. It was hard to tell who was the best group at stopping as mary sang "A-a-a-and stop!"
Keep on participating tamariki, we are lucky to have someone like Music Mary come to do such fun things with us!
Niki Stephenson – Deputy Director
Message from Ian
I hope everyone had a great holiday and have come back feeling refreshed and ready to go for another big term. It's an awesome feeling to wander round Hagley Park yesterday for my son's rugby game and see the daffodils popping up and the amount of blossom that's starting to appear. Spring is on the way and that always helps with everyone's mindset and spirit!
It's also been great driving past the new building recently and seeing the progress that's happening there too, it also helps with mindset and spirit. Tapping into my amazing maths sills I think we have about 27 schools weeks before we head to the CBD! That's not a lot of time and after nearly 8 years away from the city that's super exciting to be contemplating. 
As we've mentioned in newsletters over the year, we have a bunch of projects happening across the staff that are preparing us for this transition back into the CBD. Over the next two terms I think you can expect to see some action falling out of these projects which may need your involvement.  The current projects are focusing around 5 Key areas that we need to consider for transition; Students, Parents, Staff, Alumni and Documentation. Right now the "Documentation" team that I'm working with are focussing on 3 elements that we believe need to be well thought through and planned to take full advantage of our new City environment…Education outside the Classroom (EOTC) processes, Offsite learning (OSL) process and the Trust Licence process. We will be asking your feedback on these three elements soon.
One of the other things that we are working hard on at the moment in preparation for our merger as a Year 1-13 community is the amount of Inappropriate language that is predominantly occurring on the Unlimited Campus. We've decided to take a reasonably hard line with this as we believe that it adds nothing of value to our community and is not acceptable in a school setting, particularly with junior children present on site soon. I'm fully aware that in some settings swearing is more acceptable than others, however to be honest I can't think of too many other than a pub. A school isn't one of these though.
We also have some Core Values that ask our community members to act in a certain way with each other. All Community members are asked to work within these values. In particular the use of Inappropriate Language sits outside the following three elements of our Core Values. 
(1) We act with care and consideration of others feelings, their learning and the environment.
(2) We chose to place the needs of the group above our individual needs.
(3) We nurture our own and others well-being.
Choosing to attend Ao Tawhiti means you are agreeing to live within these values.
So with all of that in mind, I mentioned a hard line earlier in this message. We are asking all staff to be be vigilant of this inappropriate language and to report this each time it occurs to school management, if possible they need to tell the student that the language was inappropriate and that they will be reporting it (sometimes it may not be possible as they heard it outside and they were busy in class). This will lead to each family receiving an email/letter that outlines that this has been reported about their son or daughter and we would like you, as parents, to have a discussion with them about this. If you receive 3 such letters we feel that it's important to get the family, the student and the school together to discuss how we can solve this ongoing issue. If this meeting doesn't help as a school we'll need to make a decision about the action from there.
While this sounds pretty full on, it's being implemented with the future in mind. I'm sure that we all want a harmonious community in the CBD where everyone feels safe and respected, I'm really passionate about this. 
Already over the last 2 weeks many staff have mentioned the reduction of this language which is fantastic! We'd really appreciate your support with this matter.
Have a great week!
Ian Hayes – Deputy Director
Schoolwide Notices
Ski Trips
We had a first school ski trip this week and it was fabulous. The weather was lovely and there was plenty of fresh snow. We even had a wee adventure having to change busses to get down the mountain. Mount Hutt were fabulous and the staff even gave use some chocolate!!
We took up 21 students and 6 adults. We had students that were total beginners right up to students planning on being instructors themselves. It is also nice to be part of a group that is made up from people all across the community. We met some new people and made some new friends.
We are now taking names for the next two trips. Wednesday 8th August and Wednesday 15th August. Once again any ability students are welcome. Beginners under 10 will probably need a parent with them as it is tricky for them to manage   themselves. Gear hire, lesson, mountain pass and transport costs $85.
Please complete the below google form to register your child and or yourself.
Ski Trip Form Weds 15th August
Kay Hayes – Community Leader
You Learn @ Ao Tawhiti Dance
Register for movement mentoring sessions with our very own senior students.
Open to all students, staff and parents. Please read through the descriptors and only sign up if you are committed.
https://docs.google.com/forms/d/1bT9TyGvVBQotJP4D0YDXW_p7UBzwY0ma-gyEgEwLQp8/viewform?edit_requested=true
Sarah Marshall – Community Leader
Blankets needed
Hi everyone! We have been spending some time finding out about homelessness in Christchurch and are wanting to help the local Salvation Army, as they strive to help people sleeping rough in our city. One way we can all help is to clear out those unwanted blankets from our cupboards and donate them to the Salvation Army. We are gathering up blankets at school, they can be given directly to Martus and Emily, or dropped off at the office. We have a deadline of Friday August 3rd, so we can get them to where they are needed quickly. This is a great project to get behind, and it's so easy for you to make a real change. Please support us!
Thank you so much,
Martus Botha and Emily Rogers – Students
Mobile Dental Van visiting this term
Mobile Dental Van information [PDF]
Counselling news
We would like to welcome Robyn Johnston back to school for another stint in the counselling room!  From 14th August till the end of the month.
Robyn has a long history with us, having been the Unlimited School Guidance Counsellor up until we became Ao Tawhiti, and Miriam's relief counsellor since then.
Robyn can be contacted at counselor@aotawhiti.school.nz, or on the school phone, option 6.
Miriam Denney – Counsellor
1-6 News
Hawk at Flip Out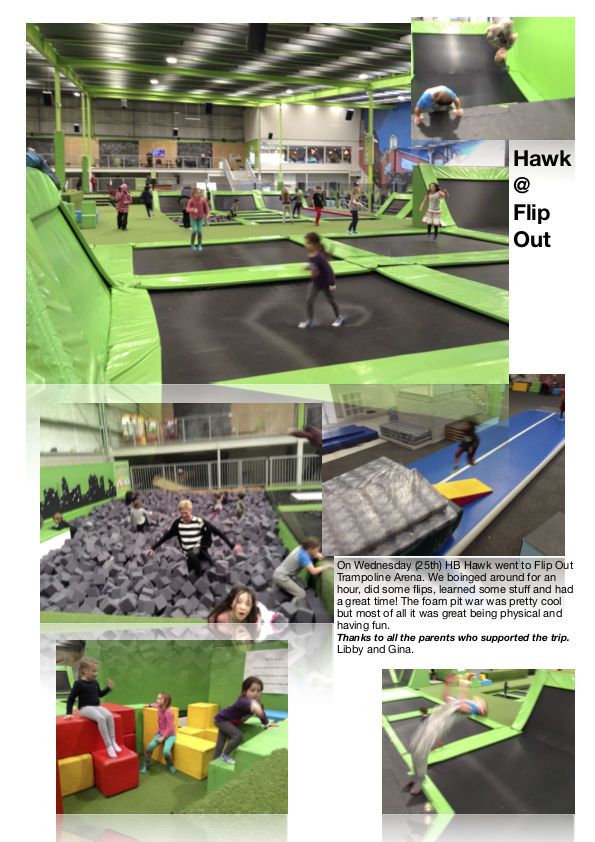 Libby Boyd – Learning Advisor
PRIMARY STRIKE INFO – AUGUST 15TH
As you may know, to send a strong message to the Government and demand change, primary teachers and principals recently voted to hold a full day strike on August the 15th.
As Ao Tawhiti is an Area School we have a different Collective Agreement, meaning that we are not able to strike. We do however, support our primary colleagues and support the action they are taking as we will probably benefit from it when our collective agreement is negotiated early in 2019.
One of the issues facing Learning Advisors at our school is that we do not have high enough ratios of LA to students to manage the number of learning and social needs. At the Discovery site, approximately 50% of the students have a learning or social need which requires extra support.
We want to be able to support our students with more teachers and support staff!!
School will be as normal on the 15th of August, but we would like to support our colleagues and draw attention to the issues facing teachers and education on this day.
We are planning to….
If you plan to attend the morning tea please feel free to fill out one of the cards by writing what you appreciate about teachers in our school. These cards are attached. We will have more available on the day!
Come along for a chat, some yummy food and support teachers to provide better schooling in NZ!!
Ao Tawhiti Unlimited Discovery NZEI teachers
Disco at the Discovery Campus
Ruby and Livy have organised a Disco for the Discovery Campus on Friday 10th August.
Ruby and Livy – Students
Big Projects Group for Pre schoolers
The Big Projects Group for Pre schoolers (from the Phoenix Community) running their first preschool play morning. Lots of drawing, building, puzzles and tag .
They have one more morning left if you would like to sign up 🙂
https://goo.gl/forms/Vyz0lZX6HvJNNklD2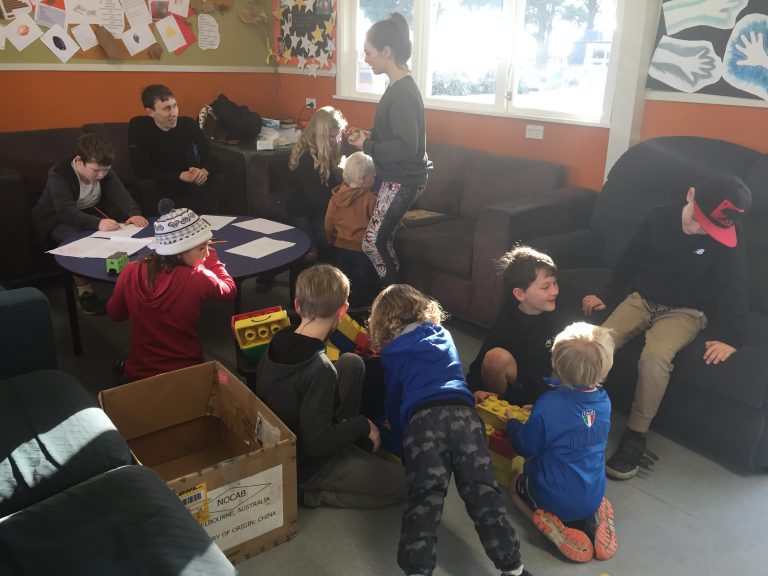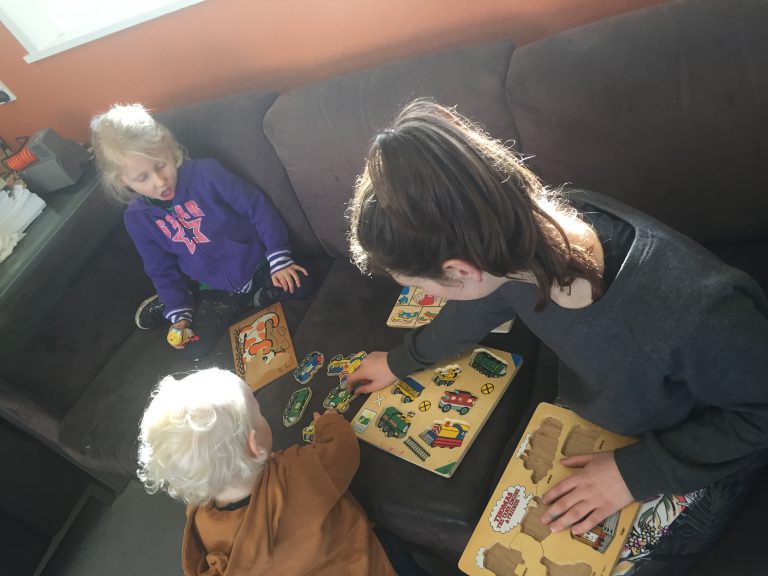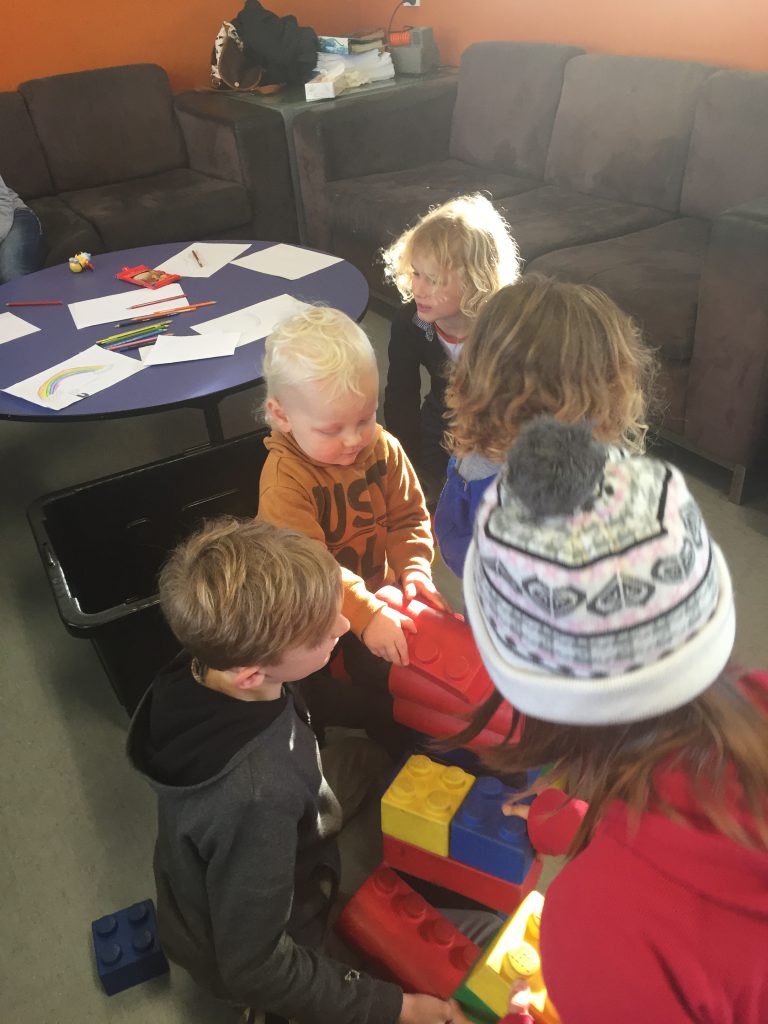 Melva Gill – Community Leader
Phoenix and Anne Frank
Phoenix tamariki have been exploring the Diary of Anne Frank and visiting the Air Force museum's exhibition Anne Frank:  Let me be myself.  The exhibition also has a section that is based on modern-day discrimination that kicked off some searching questions.
There has been some great thinking about racism and what we as citizens can do to care for each other.
The first person stories the students have created when they put themselves in Anne's place have been thoughtful and echo her feelings from her diary that we have been reading.
https://www.airforcemuseum.co.nz/whats-on/what-to-see/exhibitions/anne-frank-let-me-be-myself/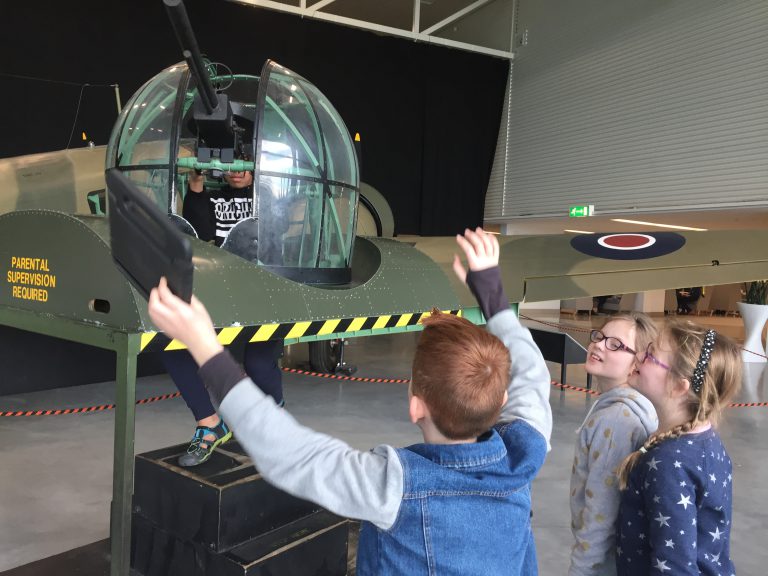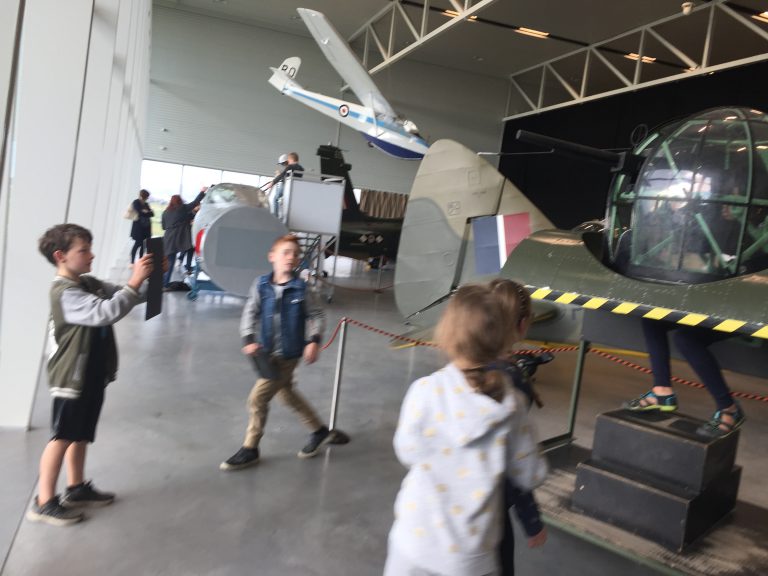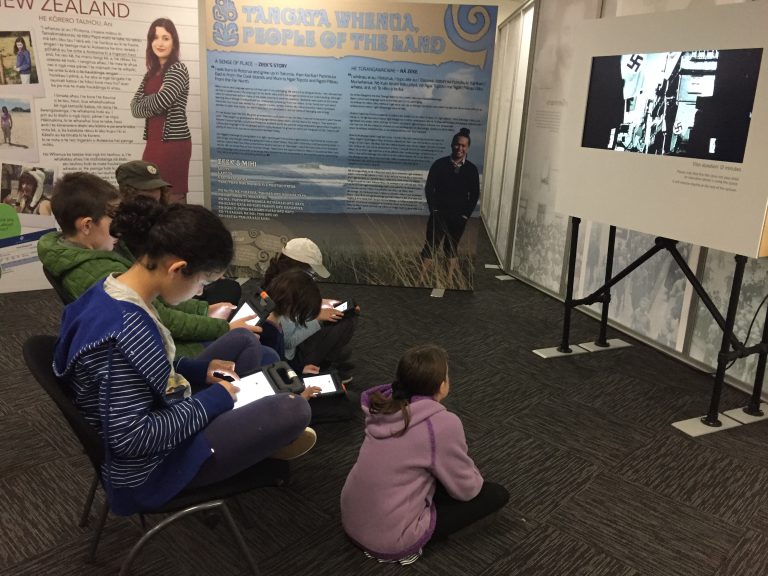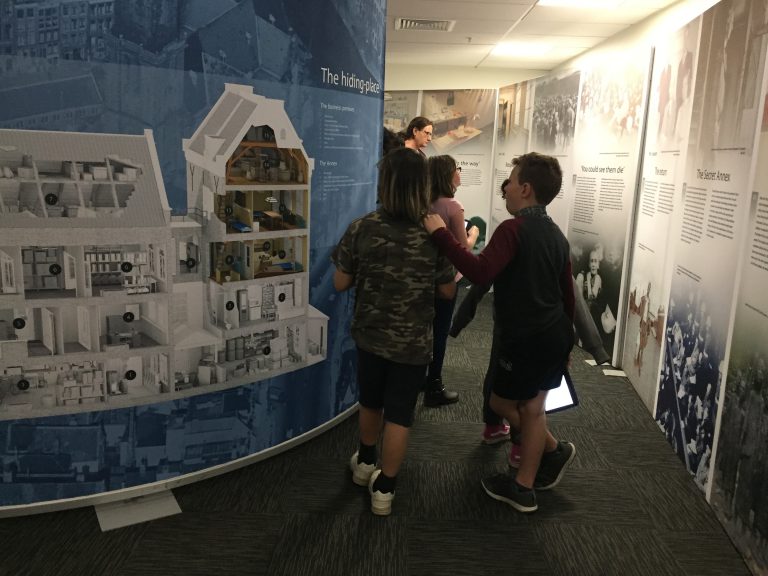 Melva Gill – Community Leader
7-13 News
NCEA FEES
All students in Year 11 or above (and students in Year 10 with special arrangement) who are sitting NCEA must pay their annual NCEA fee by 24th August. The fee is $76.70 for the year. This can be reduced to $20 if you complete the financial assistance form (download here) and return to the office. Please pay to the school as soon as possible.
Brent Silby – NZQA Principal Nominee
NCEA PRACTICE EXAMS
As indicated in the school calendar, this year's practice exams will be held on the week 20th of August. All year 11, 12, 13 students are on study leave during practice exam week. Please only come to school for your exam sessions. No senior level classes will run during practice exam week.
Year 9 and 10 students who are sitting practice exams may have two days study leave prior to their exam session. Otherwise they must be at school either engaged in their regular junior level class or PBL during normal senior class times.
Practice exam grades may be used for derived grades if a student misses the end of year external due to approved medical issues.
You can download the schedule for practice exam sessions here. Note: some subjects are running practice exams at other times (during class) and therefore do not appear on this schedule.
We will hold a pre-exam briefing for students a week before practice exams.
Any questions, please contact Brent at brent.silby@aotawhiti.school.nz
Download a copy of the
Brent Silby – NZQA Principal Nominee
Student story writing competition
Year 10 student Kyle Harwood recently organised and ran a story writing competition for year 7 – 10 students at Ao Tawhiti. Kyle has a real passion for writing and turned this into his impact project to inspire others with their writing. Kyle organised sponsorship from Paper Plus, Bush Inn (Thanks to the great team there!). They donated some great books for Kyle to hand out as prizes! Once all the entries were in Kyle and Richard Pitts judged the entries and this morning Kyle had the fun task of handing out the prizes. Congratulation to the following winners:
First prize: Derrin Smith
Second prize: Noah MacKay
Third prize:  Emilie Barzola Hitt
Steve Hunt – Learning Advisor
Dance NZ Made 2018
On Monday we had 40 students head to Isaac Theatre Royal for a fun day of dance. This year we entered a new competition that had great vibe with a very supportive atmosphere. During the day students participated in workshops and then in the evening we had 3 soloists and our group preform in Stage Art.
We came away as Stage Art Champions and also have two students nominated for Nationals in Palmerston North in September. Well done Imke and Josiah.
As an LA I am soo proud of these students, what a great day for all. It was soo great to be back working with our students in this context after being on leave. 🙂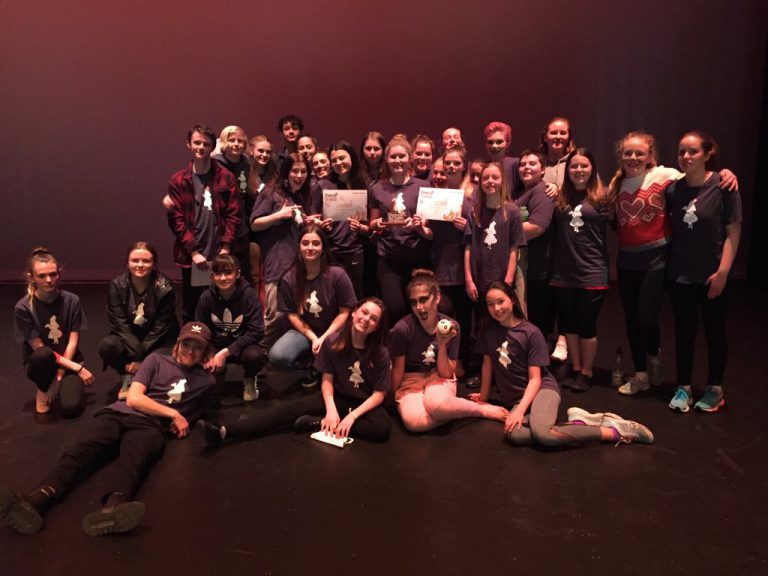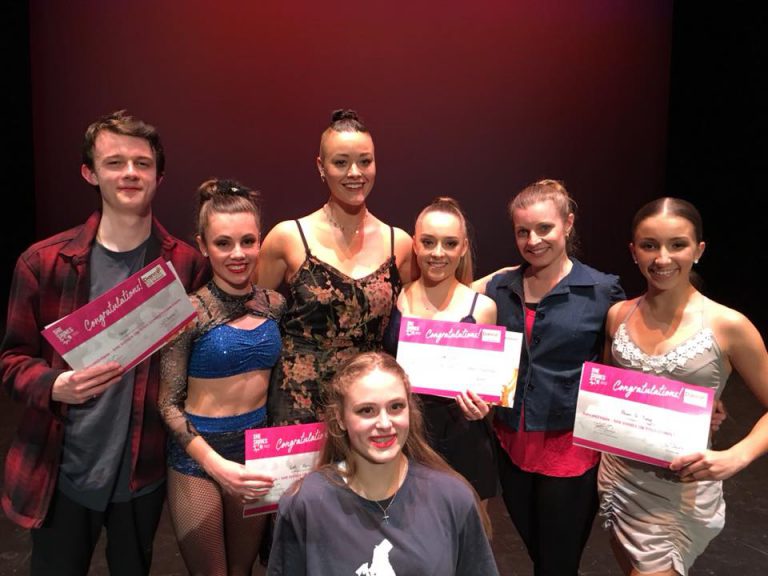 Sarah Marshall – Community Leader
2018 Secondary School Sports Ski & Snowboard Champs
The 2018 Secondary School Sports Ski & Snowboard Champs are coming up and it would be awesome to send along more students this year.
This is for keen and confident ski and snowboarders in years 9-13. The competition is on Tuesday 14th August (week 4) at Mt Hutt. If you'd like to know more information or collect a permission slip please come and see me in the office, send me an email at kelsey.berryman@unlimited.school.nz or talk to any LA.
Cheers,
Kelsey Berryman – Sports Coordinator
Kay's Community Newsletter 5th August
A.T Projects
A.T. Projects are picking up momentum. Lots of students are working to put everything together and getting closer to completion. Coming up in the next week we have fundraisers happening, a disco, bags arriving, bags being made and much much more.
Fundraising
Thank you so much for supporting all the different fundraising activities the students have created. On Friday we had a Red and Black day and raised around $75. Coming up soon will be one or two raffles which we hope our community can support.
Pink Ribbon Breakfast.
Last term we raised $149 in our Pink Ribbon Breakfast. Sarah Marshall has sent this money in for us.
Veggie Group
Hi everyone its Zadie, Juvonne and Jaye
As part of our impact project this term we are making a cook book. We want you to get involved by sending us a vegetarian recipe that you would not mind being published in the cook book that will be sold to anyone who wants to buy one . We need you to send the recipe with clear instructions and to also send a clear photo of the food . Can the picture of the food be a bit creative and done in some good lighting please. Thank you for reading this email we hope that you can help us out with a recipe .
Community Ski Trip August 22nd
At the moment we have 45 students going and about 10 adults so this should be a fantastic day.  Ski Trips often get postponed due to weather unfortunately and we can only make that decision two days out. This mean on Monday 20th August we will check the weather reports and let you know. Fingers crossed it is fine. So far our Events Planning Project Group have raised $300 which will go towards the bus. They have also commented to on going fundraising so we are really hopeful that one way or another we will cover a lot the $1000 bus fair. This means that we can say now that the trip will cost $65 per person or $20 travelling only.
Cheers
Kay Hayes – Community Leader
Other Notices
Fathers & Sons / Daughters Rock Climbing
Come and join us in the majestic Port Hills and learn to climb in style. Celebrate Fathers day with this special day out! There will be a variety of climbs available and you will be taught everything you need to know to participate safely and have fun!!
02 Sep, 9:00 AM
Port Hills, Port Hills, Canterbury 8022, New Zealand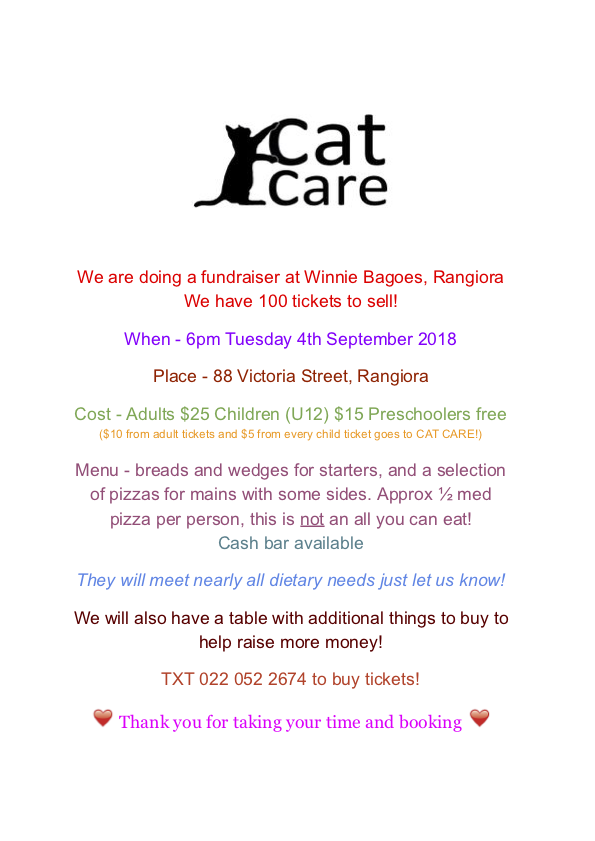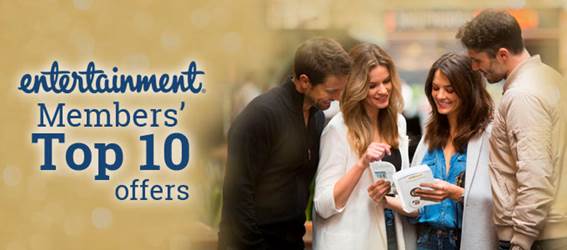 Help Ao Tawhiti Unlimited Discovery raise much needed funds…
Wondering which offers in the 2018 | 2019 Entertainment Books and Digital Memberships are the most popular with Members so far this year? Check out this list of offers you could be enjoying once you've purchased your NEW Entertainment Membership. Plus buy from us today and you'll also be supporting Ao Tawhiti Unlimited Discovery
Get your Entertainment Membership now and you could enjoy these top 10 most popular and valuable offers!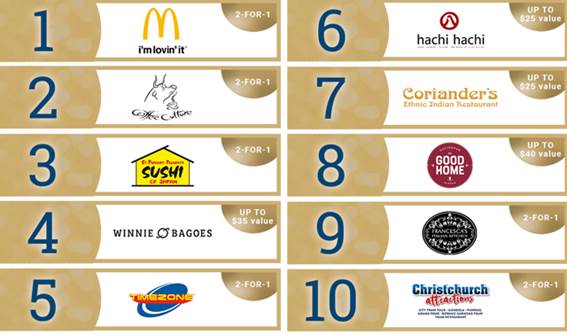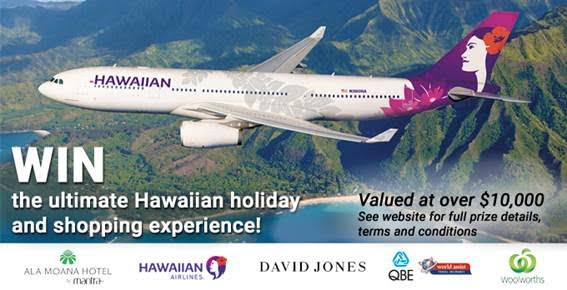 Ao Tawhiti Unlimited Discovery
Claire Cameron
0221220452
THANK YOU FOR YOUR SUPPORT!
Back To Menu