In this newsletter
Graduation. LA vacancy presentation info. NCEA. Gateway. Fundraisers. Our community never sleeps it feels!
Upcoming Events
Term 4, Week 4: Starting Monday 6 November 2017
Tuesday 7 November, 5.30pm: BOT Meeting, P12 Unlimited Campus
Wednesday 8 November, 8.15am-8.45am: Breakfast Club, Kitchen, Unlimited Campus
Wednesday 8 November, 11.45am-12.30pm: Kapahaka, Unlimited Campus, DW2
Wednesday 8 November, 3pm: La Decouverte LA Presentations, Discovery Campus
Thursday 9 November: NCEA Exams begin, Unlimited Campus
Friday 10 November, 5.30pm: Y1-3 Fish and Chips Night / Fostering Bilingualism, Discovery Campus
Term 4, Week 5: Starting Monday 13 November 2017
Monday 13 November: Term 4.2 begins, Unlimited Campus
Monday 13 November, 9.15am-2pm: Discovery Campus Show Day, Discovery Campus
Wednesday 15 November, 8.15am-8.45am: Breakfast Club, Kitchen, Unlimited Campus
Wednesday 15 November, 11.45am-12.30pm: Kapahaka, Unlimited Campus, DW2
Thursday 16 November: Kay's Community A+P Show trip
Friday 17 November: Canterbury Anniversary Day [SCHOOL CLOSED]
Sunday 19 November: Newsletter Published
Messages
Message from Steven
Graduation 2017
I love graduation. The fantastic stories, the bad jokes but mostly celebrating our amazing students.
Despite the fact that the format hardly changes, every year it's just that little bit different.  I'm also sure that this year is the first time we've had a dance party break out during the musical items.
A huge thank you to Nikita, Amy and Phoenix for hosting the show, Duncan for all his work in organising this event, Michael and Immy for your fantastic speeches, Prosillio and the Jazz Band for the entertainment, the LAs for the citations and of course to all of you who attended or watched graduation on facebook live.
I wish all of the graduates the best with their upcoming exams and future.  Go make the world your own.
You can watch the graduation in full here.
Here's my wonderful homebase after the event … Good luck Immy, Casey, Charlotte, Madi and Patrice.  It really have enjoyed working alongside you this year.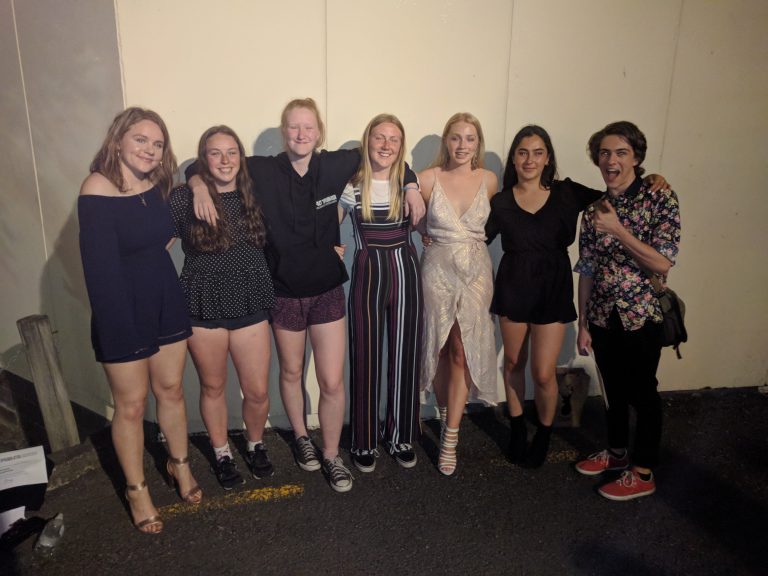 La Decouverte LA Presentation
This Wednesday we have a candidate presenting and interviewing for the vacancy in La Decouverte for 2018.
Please make an effort Wednesday 8 November at 3.15pm at the Discovery Campus to support this process.
Presentations are an important part of how we appoint our LAs and we would love to have as many parents there as possible to offer us your thoughts on the candidates.
Senior Leader / Deputy Director Appointment Update
Applications closed last Friday for the DD role at the Discovery Campus.  I showed several candidates around the school over the last few weeks and feel that we have will some strong candidates to interview for the position.
The BoT will be in touch next week with the appointment and presentation process following their BOT meeting on Tuesday.
Property Update
We have a contractor and work is finally beginning on our new building!  Leigh's have been awarded the contract for our build. Leigh's were also the contractor for UPT's Northern Tower build.  They began work last Monday, surveying the site and beginning the work of ensuring that the building that borders ours is protected throughout our construction phase.  I'll have another update at the end of the month – following my next meeting with the MOE.
Payment of accounts
With the end of year rapidly approaching, it's timely to remind everyone about their accounts with the school.
Jill regularly sends out statements and it's important to note that activity charges on your accounts are not covered by our MOE operation grant and are required to be paid.
The Annual Voluntary Donation is just that – completely voluntary.  The AVD is used in part to support student initiatives and to boost our staffing so we are always appreciative of any contribution you can make.
If you have any questions or queries regarding your account, would like to pay your account or would like to set up an automatic payment, please contact Jill at accounts@aotawhiti.school.nz or 021 903 971.
Steven Mustor – Director
Schoolwide Notices
Cookie Time Christmas Cookies Fundraiser
We are really lucky to be one of only 50 schools around NZ to be able to sell Cookie Time Christmas Cookies as a fundraiser. They have created 2x Amazing Kiwiana Tins especially for schools to sell. They are filled with chocolate chip cookies. Each set of two sells for $20 and $5 goes to the school. 
I know that lots of people buy these for Christmas so we are hoping that families can take this to their work places and get us lots of sales!!
The fundraiser starts on 6th November and Tins are ordered once the order form and money are returned to school. 
We really want the money raised to go to something special for our students so we will be asking them to pitch ideas next week.
I have attached a poster and an order form for people to use. Jonelle, Ian, Jill and myself can all collect order forms and money as soon as you have them ready. You can order multiple times until about the beginning of December.
Kay Hayes – Community Leader
A & P Show
We will be at the Canterbury A&P Show with an exhibition stand from 15th – 17th November. This is a great opportunity to generate awareness of the school moving back to the city centre in 2019. If you visit the A&P Show it would be great to see you at the stand. You can find us at the Trade Pavilion at T136.
Edith Goesmann – Marketing Manager
1-6 News
Discovery Campus End of Year COL
Gina Harrison – Learning Advisor
Show Day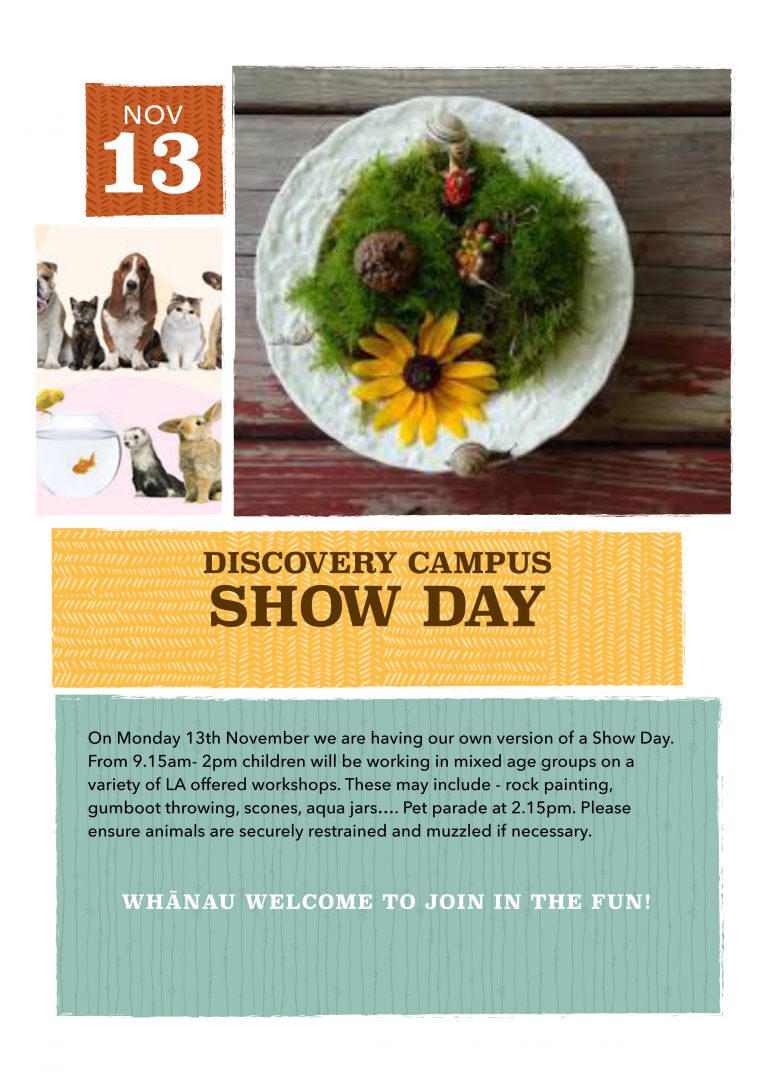 Nadine Walmisley – Community Leader
7-13 News
Sonia at the American Ballet Theatre Company (ABT) in New York
My name is Sonia Woods and I am a year 7 prosillio student and my passion is to dance. I hope in the future to see myself as a professional ballet dancer at American Ballet Theatre Company (ABT) in New York.
Last summer I auditioned for the summer intensive ballet course and I was accepted. I was thrilled with the news!!!
But I couldn't afford to go without fundraising. I fundraised half of the cost of the course but also got some help from the student innovation fund from Ao Tawhiti Unlimited Discovery.
Thank you very much for supporting I had an amazing learning experience in New York.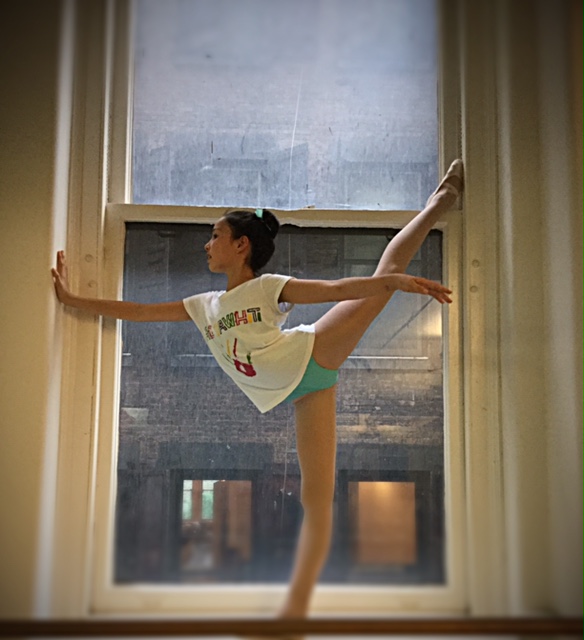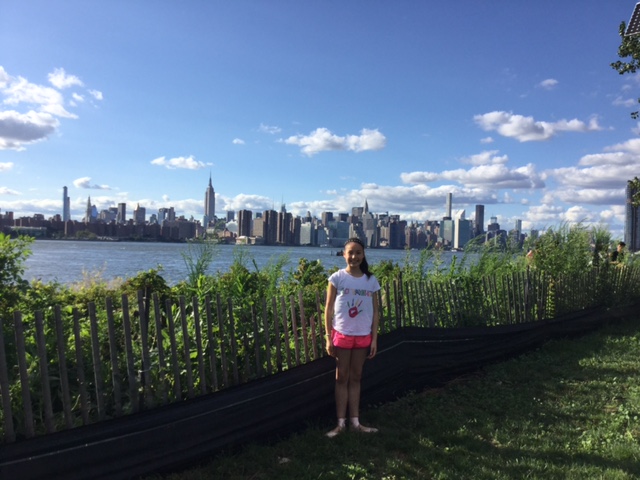 Sonia Woods – Student
Kay's Community Update
A+P Show
Students should by now have returned their form. We will be selling the remaining A+P show tickets to other students from across the school next week. Please please make sure your student has ordered a ticket if they are wanting to go. At this stage we have about 10 spare.
Glenroy Camp
Forms must be returned by Wednesday 8th November.
Important Dates
16th November – A+P Show community trip
23rd November – Parent evening and Community COL
5th December – 7th December Glen Roy Camp
Parent Event – Thursday 23rd November
Our group of parents are working on putting together an evening event for parents. They have been formulating a plan and booking a venue. At this stage they have pencilled in Thursday November 23rd at the XCHC. I thought I would just give people a heads up for now as term 4 can get very busy.
Kay Hayes – Community Leader
Philosophy in the THINKERY
Classes have come to an end for NCEA Philosophy students. This year has seen students traverse a wide range of topics. We have examined the nature of justice and questioned whether there is such a thing as "just punishment". Ethics has been a major focus area for many students. Students have compared ancient Athenian democracy with our own democratic system in an attempt to understand the weaknesses of democracy. During the dark winter months we examined philosophical and scientific arguments in an attempt to explain the origin of the universe.
On the last day before exams, we decided to indulge in a study of the Philosophy of Food. Chips, cookies, and candy were carefully examined by students in class.
We look forward to continuing with our search for wisdom in 2018.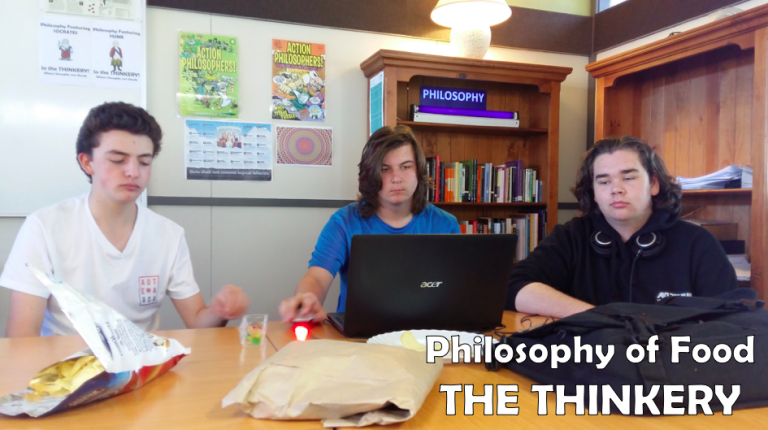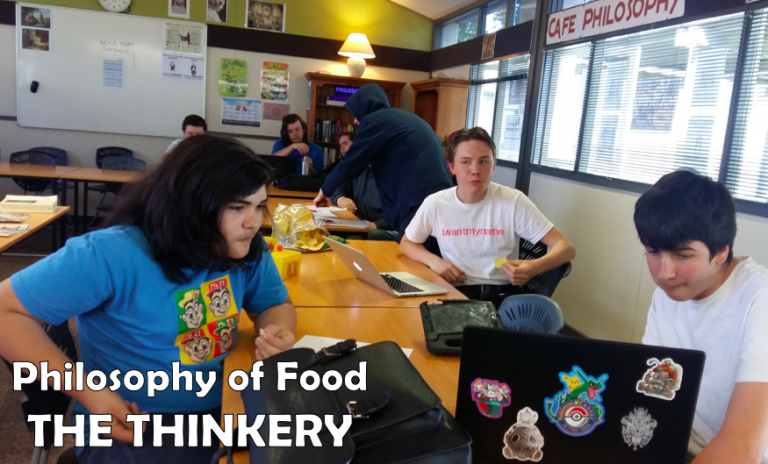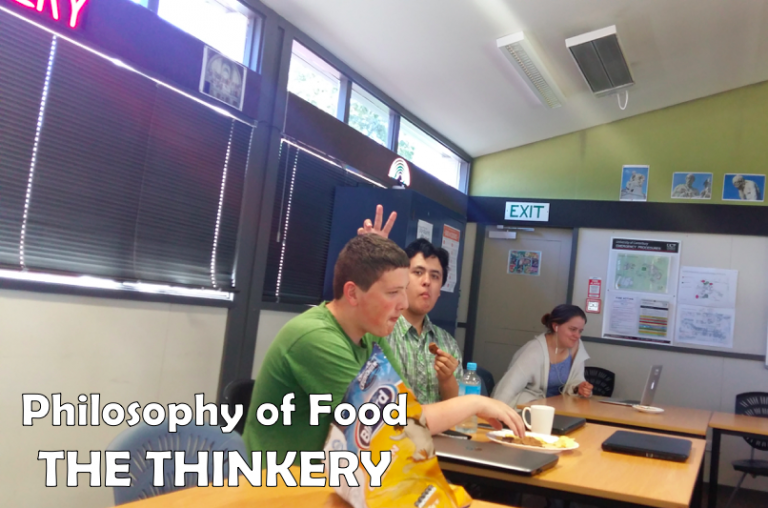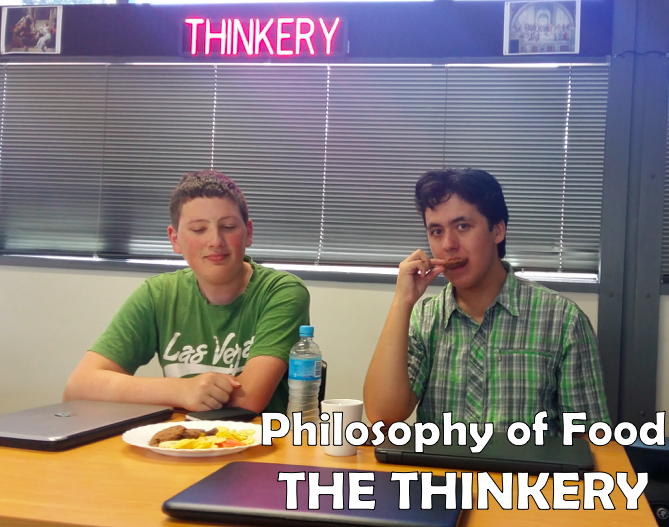 Brent Silby – Learning Advisor
Gateway – Piritahi Marae
A selection of photos from the week long Gateway Maori Tourism Piritahi Marae Waiheke Island, attended by Amy, Madi and Charlotte.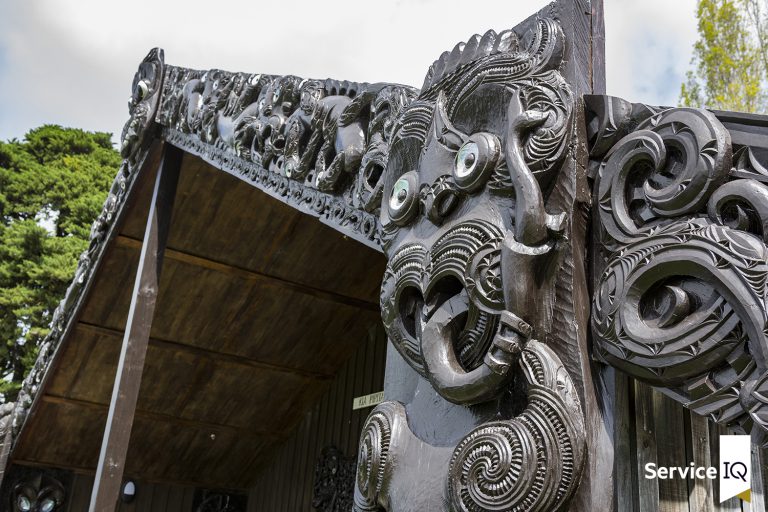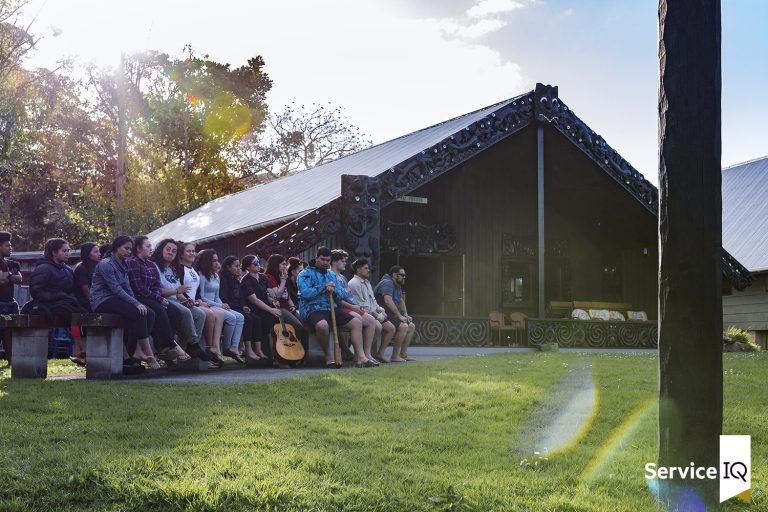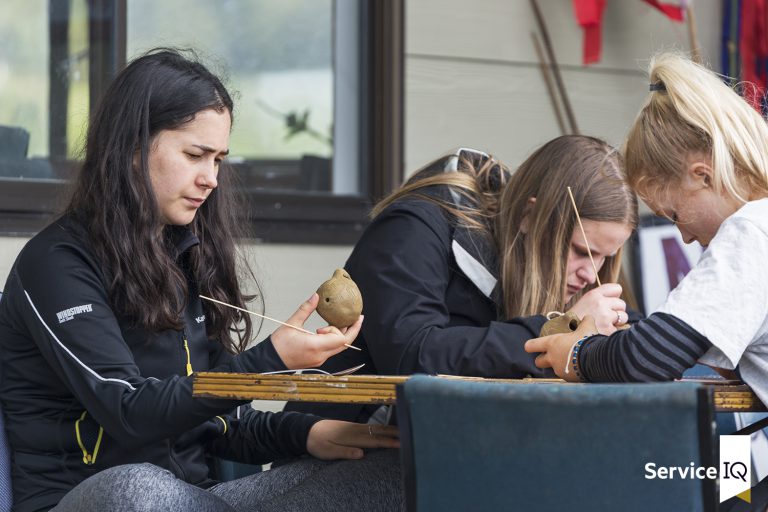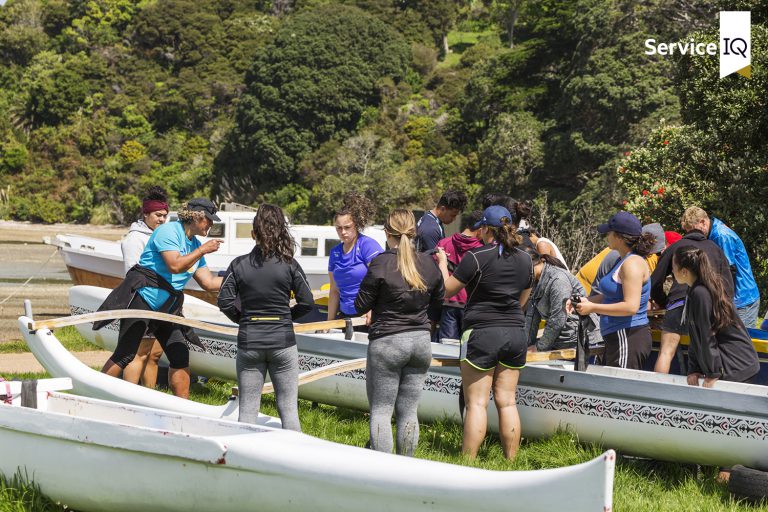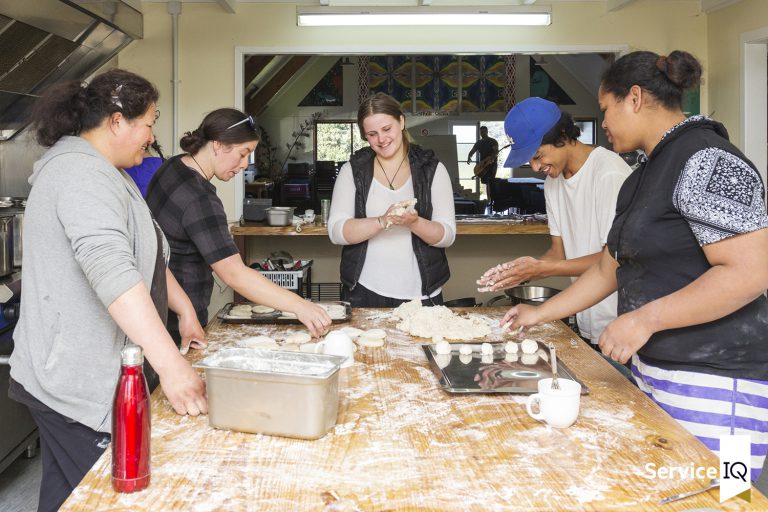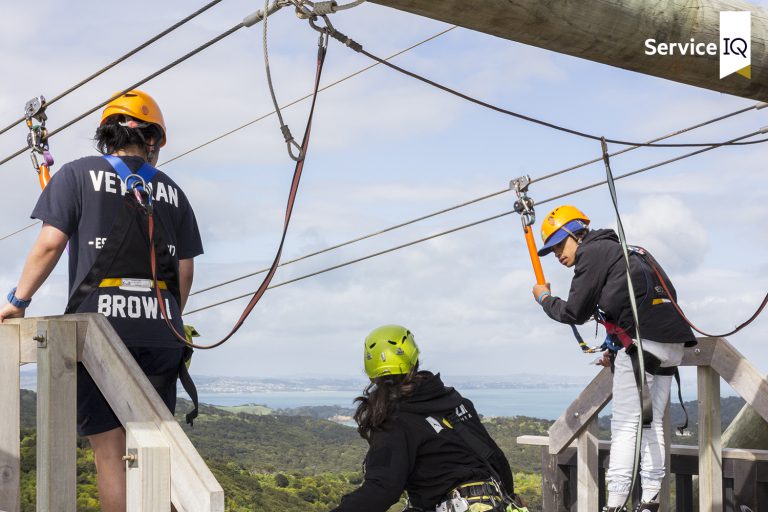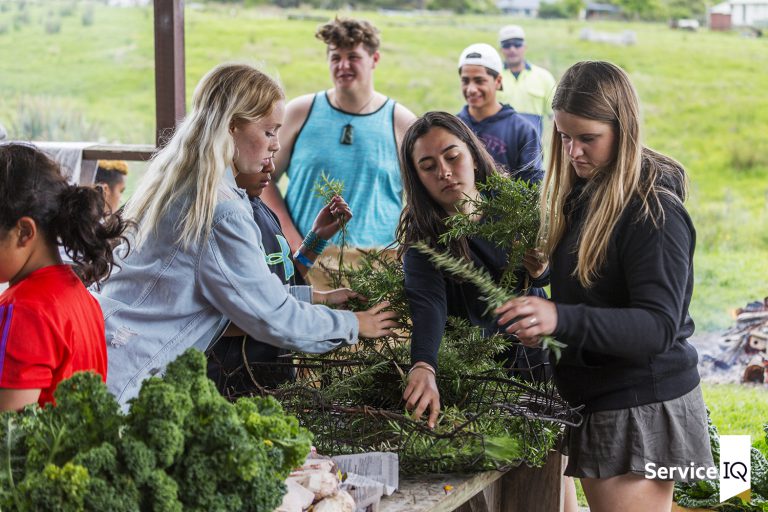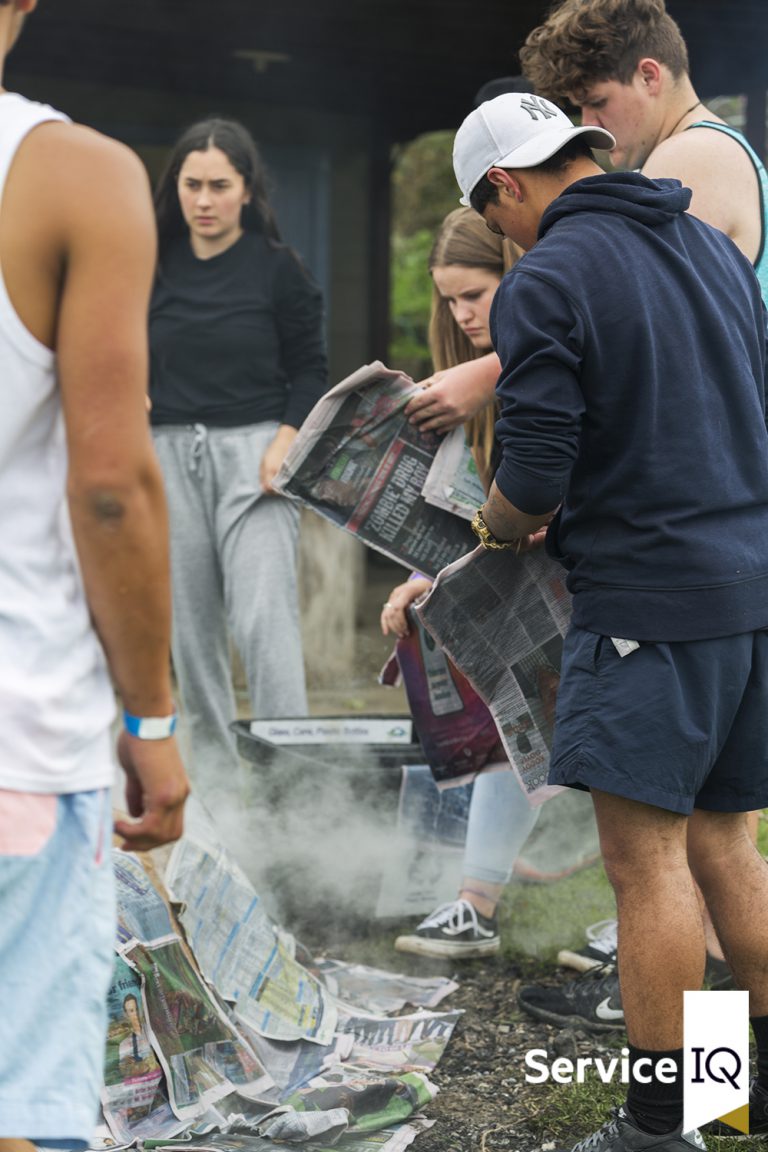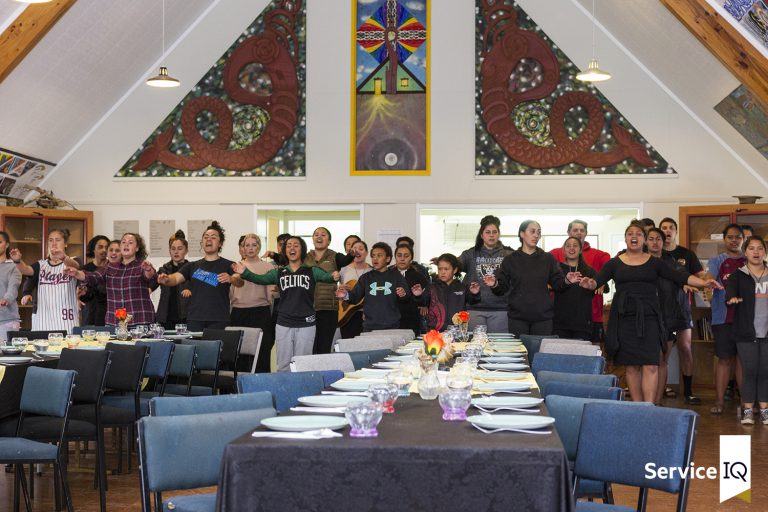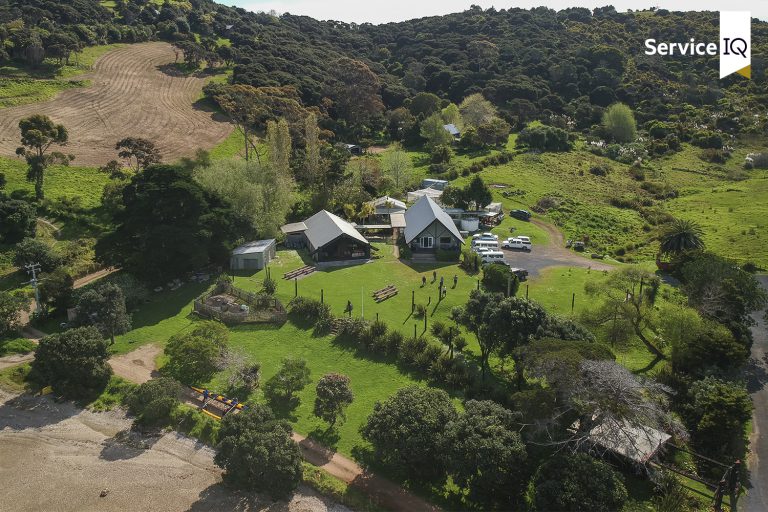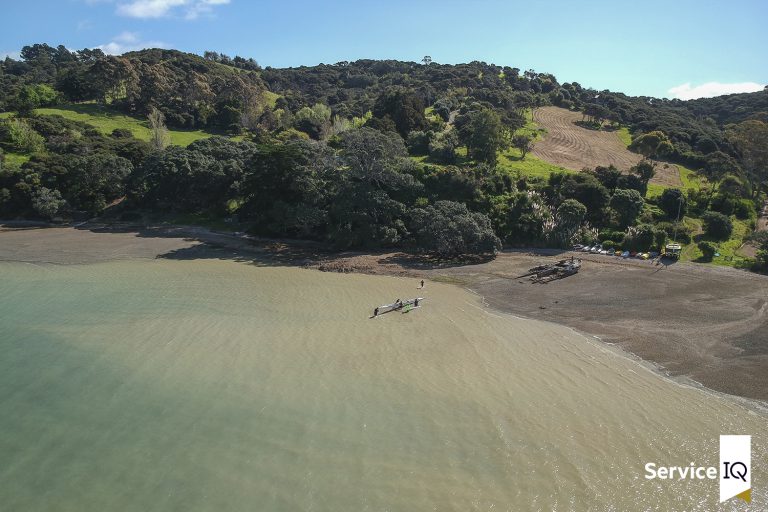 Robyn Sutherland – Gateway Coordinator
Other Notices