In this newsletter
Our first newsletter for Term 3.  There's some important upcoming events for you to diary including our very first whole school celebration of learning and practice exams, as well as a really nice update from Nadine's community.
Upcoming Events
Term 3, Week 3: Starting Monday 7 August 2017
Wednesday 9 August, 8.15am-8.45am: Breakfast Club, Kitchen, Unlimited Campus
Wednesday 10 August, 11.45am-12.30pm: Kapahaka, Unlimited Campus, DW2
Term 3, Week 4: Starting Monday 14 August 2017
Tuesday 15 August, 5.30pm-8.30pm: BOT Meeting, Unlimited Campus
Wednesday 16 August, 8.15am-8.45am: Breakfast Club, Kitchen, Unlimited Campus
Wednesday 16 August, 11.45am-12.30pm: Kapahaka, Unlimited Campus, DW2
Friday 18 August: Mt Hutt Ski Trip
Sunday 20 August: Newsletter Published
Messages
Message from Steven
Welcome back to the third term.  I hope all of you had a fantastic break and have been able to ease back into school life without too much trouble.
I've spent much of the last two weeks interviewing fantastic families (all of whom have been on a tour) and believe that Ao Tawhiti Unlimited Discovery is the right place to help their child follow their passion.  It's a great way to see how well we present our special character through the tours, open nights and website.  There are some more incredible students on their way here in 2018.
Celebration of learning
The Community Leaders have agreed to run a schoolwide COL in week 8 of this term.  This is such a great opportunity for our students to showcase the amazing things they have achieved so far this year.  These events require a huge amount of effort to make happen and we are desperate to see as many of our there as possible.  More info will keep coming your way but for now satisfy yourself with reading the notices further down.
Diverse and flexible individual learning pathways are supported
At last week's staff meeting I asked the staff to look at one of our guiding principles – "Diverse and flexible individual learning pathways are supported".  When I take new families around the school, most are excited about the idea that their child will have more control over what they do each day, and that the structures of a traditional school are not present in a way that forces their child into a box.  I have a strong desire to make sure that Ao Tawhiti Unlimited Discovery continues to offer its students and families a personalised approach to curriculum, that is backed up by supportive relationships.  We have many parts of our school that make it easy for our students to take control of their learning. The IEM, 1:1s and unrivalled levels of student choice, all contribute to ensuring that our students are able to be as diverse as they choose to be.  In the next newsletter, I'll share some examples of just how diverse learning looks at Ao Tawhiti Unlimited Discovery.
Steven Mustor – Director
Message from Duncan
It's hard to believe we are in term 3 already! It seems like not long ago I was welcoming everyone back for the start of a new and year. In no time at all we've hit the middle of the year. From here are on in it always seems to tick over pretty fast.
New Students
In the last few weeks of term 2 and the first week of term 3 Steven and I have been interviewing for new students to the Unlimited Campus for 2018. For me it's a real privilege to be involved in this process. It's fantastic to have the opportunity to meet potential new students and their whanau. I love hearing their reasons for wanting to join our community, the amazing learning opportunities they intend to take up and imaging the positive impact they will have on our school.
Practice exams
These are to be held in week 6 (the first week of 3.2). Curriculum 6,7 and 8 level classes will not run during that week. I can not emphasise enough the importance of students developing a study plan and taking these assessments very seriously. If anything is to happen that would prevent or impair a student's performance in the final exams then the evidence gained from the practice exams becomes essential for calculating a derived grade.  We only have to look back at the 2017 end of year exams which were affected by the Kaikoura earthquakes to know that anything can happen at any time and that can lead to a big impact on performance.
It's worth noting also for our year 11 – 13 students that the end of the year will approach rapidly from here on in. We have 8 weeks remaining in term 3 and only 3 weeks in term 4 before the final exams begin. Essentially if you are in these year levels or you have significant NCEA goals then you have approximately 1 term of school left this year.
Mentoring
To support learners we have allocated staffing hours to mentoring. This is not a compulsory element of the week for year 11-13 students but it is a valuable part of the week in which students can access learning area specialists to get support with their learning. I would highly recommend making use of this time to maximise outcomes and to personalise the learning to the specific areas each student is needing to focus on.
Duncan Woods – Deputy Director
Schoolwide Notices
Celebration of Learning – Friday 15 September
We are pleased to announce our first ever whole school Celebration of Learning. We have found a venue that can hold a really large number of the community so we would love you to come along. It is super exciting as we haven't had a whole school COL yet. It will be held in the new Haeata Community Campus' Auditorium on Breezes Road. There is heaps of parking too.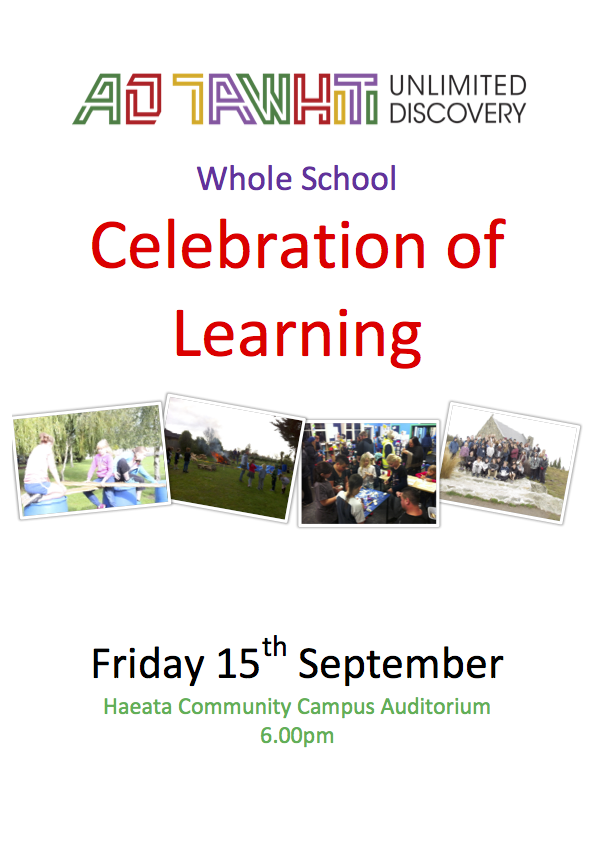 The Community Leaders
Counsellor News – Miriam's back
I am happy to return to Ao Tawhiti after a 10 month sabbatical in England (and Nepal).  Usually, I am to be found in the new counselling room in the office block on the Unlimited site, and on Thursdays near reception on the Discovery site, but it's flexible so just get in touch.
Bookings are welcomed via the website ( http://aotawhiti.school.nz/counsellors-make-an-appointment-with-miriam-or-rod/ ), or by email to counselor@aotawhiti.school.nz or by txt/call to 021 795 309.
Thanks to Mike and Robyn for their student support whilst I was away, and also to Frances, our nurse, for her health clinics on Monday lunchtimes (bookable via Miriam or the website).
Miriam Denney – Counsellor
1-6 News
Animal experiences at the Discovery Campus
On the Discovery Campus we have already had heaps of experiences with our local creatures and a few extras who have been imported. The children are enjoying observing and interacting with the animals, ensuring they are cared for and respected.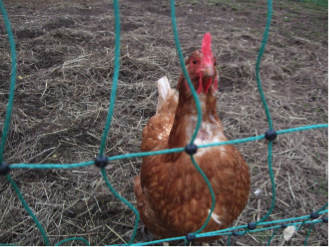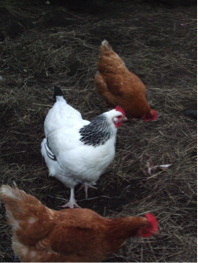 We have our resident chooks who enjoy the children getting in with them so much they have been allowing the children to pick them up or pat them. The children ensure the chooks coop is clean and that they have food and water. We collect the eggs several times a week and sell them for 50c per egg.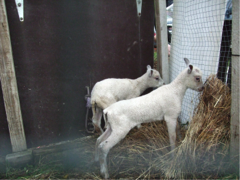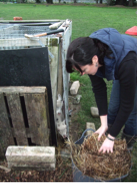 Gina, one of our LAs has a lifestyle block. One of her ewes sadly passed away. This meant the twin lambs had to be fed during the day, so to school they came. The children were delighted and helped figure out a safe way to house them for their visits.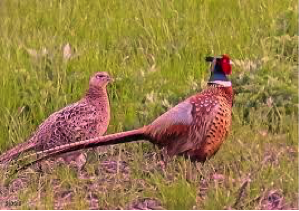 We have had a pair of pheasants appear too. They usually come out after most of the children have gone but a few children have spotted them.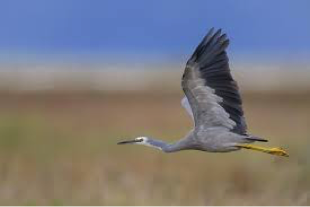 At the end of the holidays four heron arrived and took up residence in the huge trees on campus. We have watched them all week collect material for their nests. We can't wait to see if we get baby herons and pheasants this spring.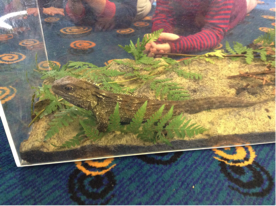 Suze organised Janet from Willowbank to come and talk with HB Kiwi about kiwis and tuatara. We were terribly excited to get up close to Hudson the tuatara, especially because the tuataras were all hiding when we visited Willowbank last term.
Nadine Walmisley – Community Leader
7-13 News
Practice Exam Week
NCEA Practice exams will be held on the week of Monday 28th August – Friday 1st September.
All Year 11, 12, 13 students are on study leave during practice exam week. No NCEA classes run during practice exams.
Year 9 and 10 students who are sitting exams are entitled to two study days prior to each of their exams. Otherwise they must attend school as usual.
Practice exams replicate the conditions of the end of year exams. Results from practice exams may be needed for derived grade purposes if a student is unable to sit end of year exams due to medical or bereavement issues. It is therefore important to treat the practice exams with the same level of commitment as the end of year exams.
Some courses are running practice exams during class, so will not have specific sessions during the practice exam period.
The practice exam schedule will be issued to students next week.
Questions about practice exams should be sent to brent.silby@aotawhiti.school.nz.
Subject specific questions should be addressed to subject Learning Advisors.
Brent Silby – NZQA Principal's Nominee
Kay's Community Update
Impact Projects
We have had a number of students start new projects this term. We now have a Master Chef competition coming and a crochet project.  This term also will see many students carry out their plans and hold events. More information will come out on how you can support these. There are a couple coming up that would love your support. 
Disco – Tickets MUST be purchased now.
Livy has spent lots of time organising a disco for all year 7-10's (Braden's and Kay's). This is being held at the YMCA Hereford Street on Saturday 19th August. All the information you need is in a letter attached. She really needs your help with ticket sales NOW. Livy needs to sell at least 30 tickets to be viable and she needs to make a decision very soon. Please please please can you buy your tickets now and don't leave it until later. If everyone leaves it she may have to cancel.
Wool needed for crochet project.
Ceri is planning on making crochet squares and turning them into baby blankets. She needs your spare wool. Even single and half balls would be great. If you have any please send them into Kay's Community or the office.
Photography Trip Part Two
Hi all I am organizing a photography group for kids in Kay's community. We will be focusing on 2 different techniques of photography, time-lapse (if i can find a remote) and long exposure. We can do lots more other Technics too as long as I know them. If you are keen too come along please email me or see me in person. Soon a form will be coming out for your parents to sign. evan.ritchie@unlimited.school.nz
Ski and Snowboard Trip – Friday 1st September
Kay's community will be going to Mount Hutt on Friday 1st Sept. Please encourage any students who are unsure to give it a go. We have no expectations on the day and we are super keen for students to come and have fun.  We would love some parents to come as well. At this stage we are not sure what this will cost but if you could let us know if you are interested in coming too we can make a plan.
Kay Hayes – Community Leader
Community Snow Day
A great community day was had by the students in Pete's Community last Tuesday  up at Mt Hutt. Students throughly enjoyed getting up on the mountain to ski and snowboard. The day began with snow flurries which made sublime the already excellent snow conditions. Recent dumps of snow have left the field covered and most runs open.  After getting their gear in the morning, students headed out to a lesson to sharpen up their skills. The afternoon clearance gave spectacular views out across the plains as well as excellent skiing and riding – it was great chance to take on new challenges and extend themselves. It was impressive to see the way a fine group of young people gave things a go and looked out for each other. Well done everyone, it was a great day.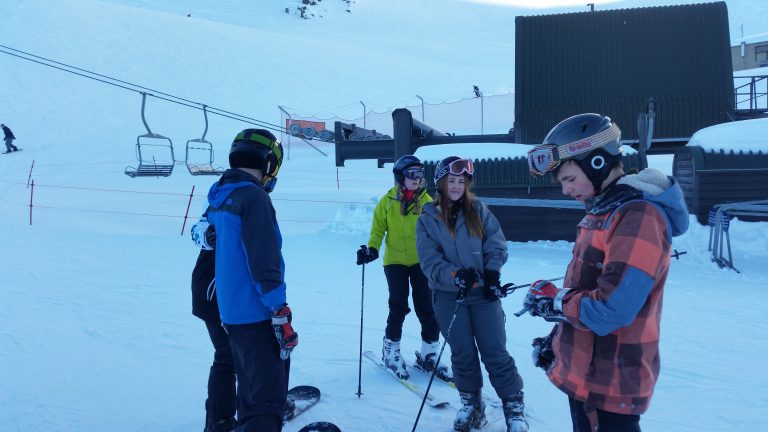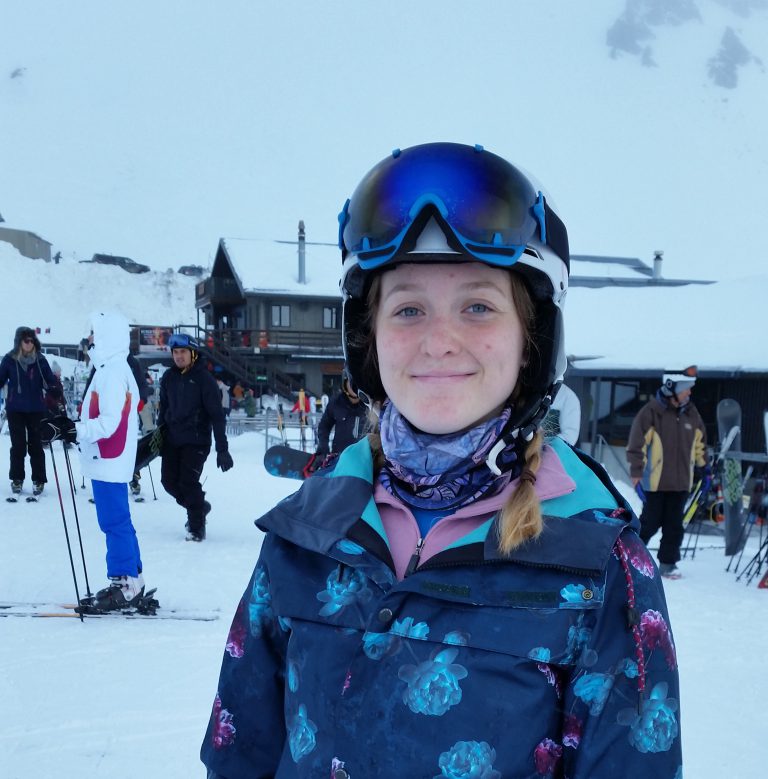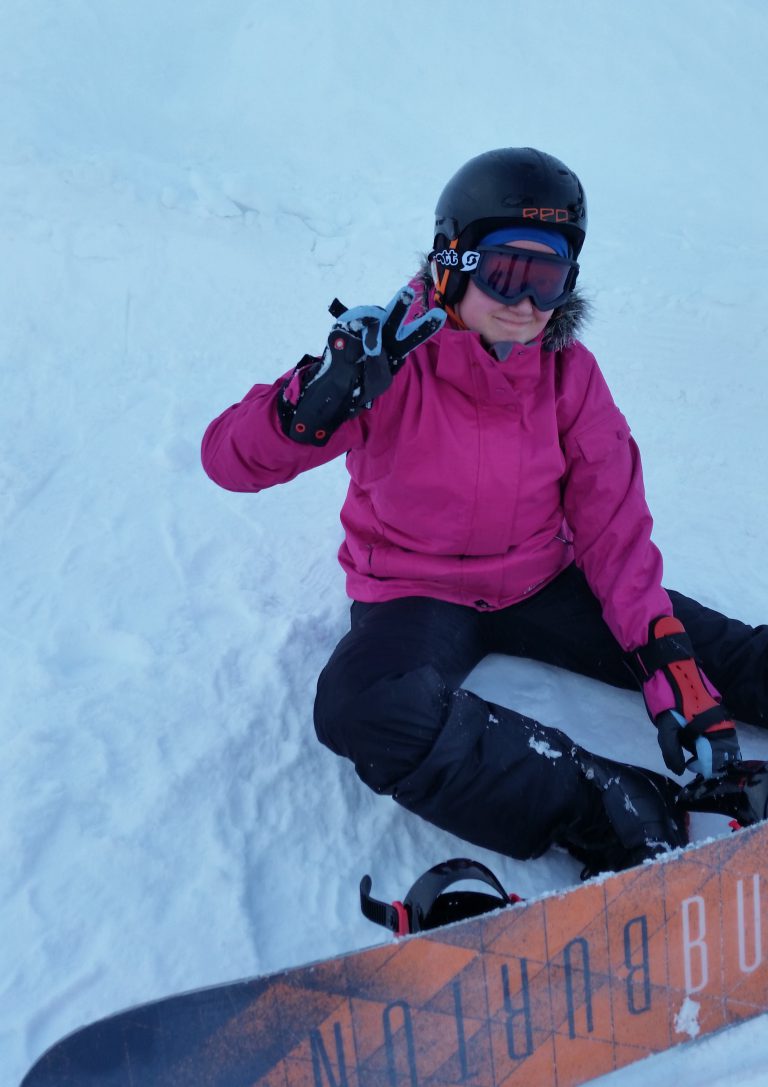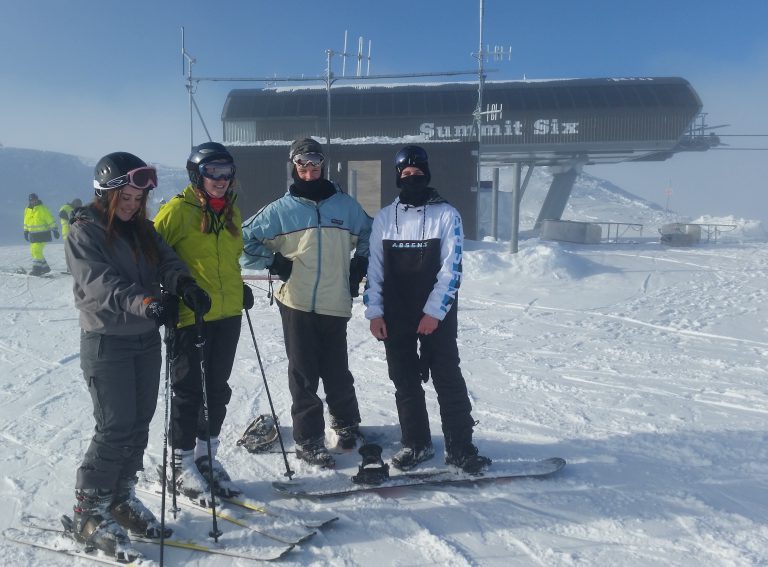 Pete Brailsford – Community Leader
Social Studies Students making a difference
Senior Social Studies student projects in Term Two have made a great contribution. As part of their learning programme students have been involved in a variety of worthwhile and influential projects that have a difference to other people throughout New Zealand and overseas. Over $750 was raised by Level One and Two students for Syria refugee children through the Forty Hour Famine. Well done everyone. Other students took up effective challenges including a can drive for the City Mission food bank, a clothing drive for Fijian villagers. Others  campaigned for changes like the reducing speed limits and road safety around school, getting political parties to have explicit policies to deal with homelessness, and support for the role of the Public Health Nurse in the health and well-being of our school students. It is exciting to see the effort and determination that has gone on to make a positive difference in the world. Well done, everyone.
Pete Brailsford – Community Leader
Alumni Update – Former student part of prestigious IT awards
Former Unlimited Paenga Tawhiti student, Stephen Hoffman, who is studying toward a Bachelor of Commerce at the University of Canterbury, is part of a team that finished in the top three in the national MYOB IT Challenge for innovative business solutions. Their idea to develop health and safety management software to further enhance cloud-based accounting, and make life easier for small to medium-sized businesses, saw Stephan's team, SafetyCheck, awarded third place in the national competition.
Stephen said the MYOB IT Challenge was an exciting way to apply what they have learned in class to a real-life situation. "It was great to learn how to work as a team and think of innovative ideas. I even improved my coding skills."
It is valuable to think about how to turn IT ideas into workable business propositions, Stephan says, something the SafetyCheck team plans to do with their award-winning solution.
"What makes the challenge stand alone is that it seeks out technical yet tangible solutions."
Stephan's team designed an application that allows users of cloud-based accounting software to better manage the unforeseen risks of new health and safety legislation. The add-on, SafetyCheck, saves costs by automating some parts of the legal process and can be seamlessly integrated into MYOB's Essentials.
The regional Canterbury round of the competition is run each year in conjunction with the University of Canterbury's Centre for Entrepreneurship.
As well as receiving return flights, expenses and accommodation in Auckland to compete in the national finals, the top three teams also won a share of the $5,000 cash prize.
MYOB New Zealand General Manager Carolyn Luey says the challenge helps students turn theory into practice.  She says the criteria for the challenge was left open to allow the students to explore new concepts. Any programming language and operating system could be used, and the final product could either standalone or integrate with an existing MYOB solution.
Each of the teams were judged on their business and marketing plans, prototype, design, and overall presentation, as well as a product that is intuitively easy to use and delivers real value to business owners.
Other Notices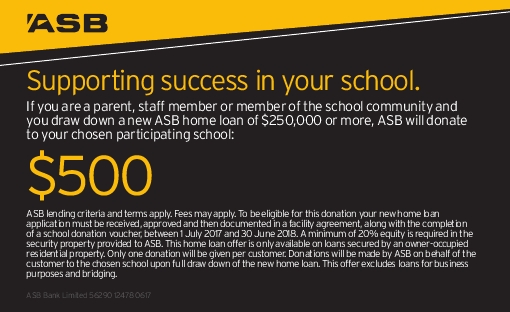 Find your 2018 Kiwibank Local Heroes
The annual Local Hero Awards provide a unique and special way to acknowledge the individuals who have made a positive difference in their community.
Nominations can be made by filling out the online form at www.nzawards.org.nz or by contacting 0508 692 927 for a brochure.
During November and December, special medal ceremonies will be held throughout New Zealand where these people get presented with medals in front of their friends and family, the Mayor, local politicians and other dignitaries.
Kiwibank Local Heroes FAQs 2018 [PDF, 0.4MB]
It's also time to get your nominations in for the 2018 New Zealander of the Year Awards.