In this newsletter
Start of Term 2.
Upcoming Events
Term 2, Week 2: Starting Monday 7 May 2018
Tuesday 8 May – Wednesday 9 May: Noho Marae Trip
Wednesday 9 May: HB Phoenix trip to gardens, Discovery Campus
Friday 11 May: Careers Expo, Unlimited Campus
Friday 11 May, 9am-10am: Mates and dates yr 11 & yr13, Unlimited Campus
Friday 11 May, 4.30pm: Whānau hui (Unlimited Campus P13)
Term 2, Week 3: Starting Monday 14 May 2018
Monday 14 May, 7pm-9pm: Open Night, Unlimited Campus S5
Tuesday 15 May, 5.30pm-8.30pm: BOT Meeting, Unlimited Campus
Wednesday 16 May, 8.15am-9.00am: Breakfast Club, P13, Unlimited Campus
Messages
Message from Steven
Open nights
Our 2018 open nights are Monday 14 May and Tuesday 29 May.  Both nights start from 7pm.  If you are aware of any families who are keen to find out more about us, please encourage them to come along.
Enrolments 2019
It's important for all of our existing families to know that we have an enrolment scheme that we must follow. This means that all new students, including students who already have siblings at Ao Tawhiti Unlimited Discovery, must follow our enrolment procedures.  If you intend to enrol a child here for next year at Y7-13, we need you do follow the same enrolment process that is outlined on our enrol page. You will of course have priority should we have more enrolments than spaces.
Education Summit
I spent my weekend at the Minister of Education's first Education Summit with about 700 other invited guests to start a discussion on what education should look like for the next 30 years. Two of our students, Amy and Phoenix, joined me on the first day and were awesome, contributing their voice intelligently to some incredible people.
Chris Hipkins spoke about the need for us to have the best education system in the world. He also encouraged us to be brave and think about the future.. not just the past.
There was a really nice synergy with where people wanted education to go and our special character.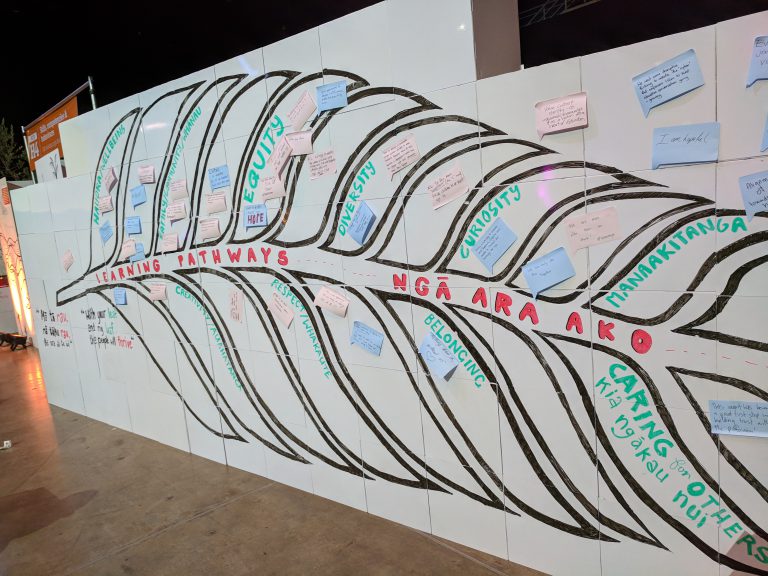 I would strongly encourage you to contribute to "the conversation". You can simply by clicking on the survey below and adding your thoughts.
https://conversation.education.govt.nz/education/korero-matauranga/consultation/intro/
Property …. more keeps happening
I've heard a couple of comments from our community expressing their disappointment after visiting the site, about the small size of the new building.  Just to clarify the building is being built in two halves due to the constraints of our inner city site.  Over the next few months, you'll start to see the building fill the entire site.
As you can see from the pictures below, things keep on happening on site.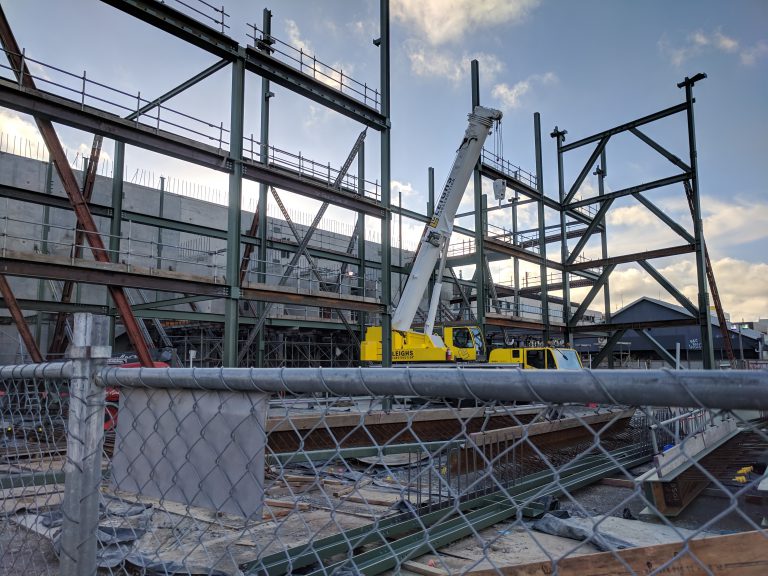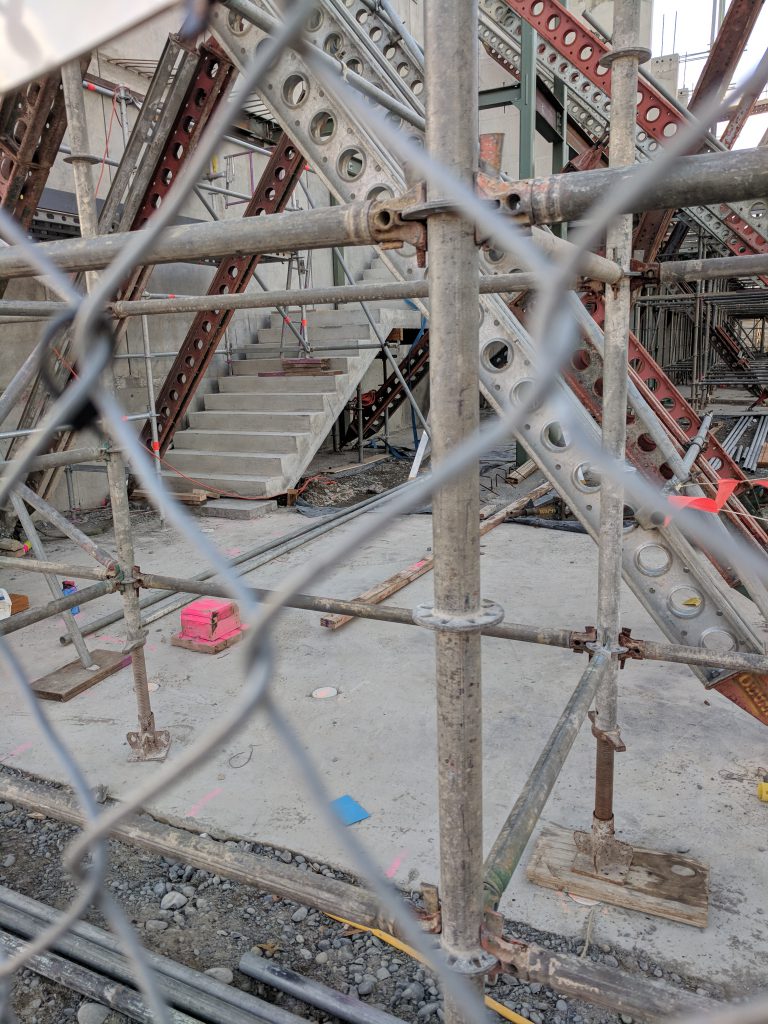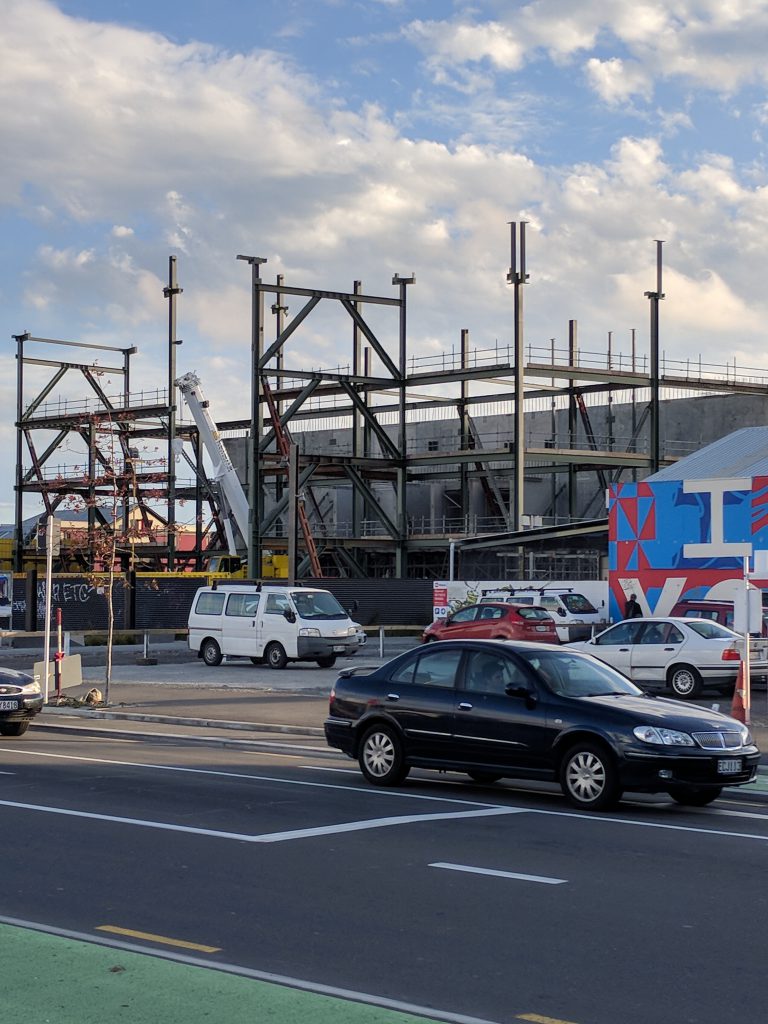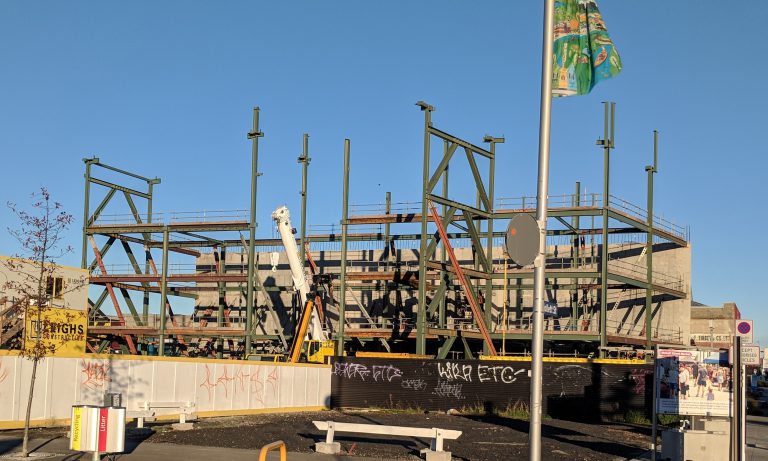 Tech Room update
I met with the builders and the MOE last week to sign off on the Tech Room.  The room is no longer a building site and has been returned to the school.
We will now be able to work on gradually getting the contents replaced and returned to the room before returning it to a fully functional learning space.
The builders (Galletly's) have done an excellent job in returning the room to its original condition. It really is an incredible transformation.
The University requires the area outside the tech room to be returned to grass.  Can you please support us by staying off this area until the grass has had a chance to regrow.
Steven Mustor – Director
Message from Niki
What a great start back for term 2. I believe all of the children have grown taller over the break! It has been really good to catch with them all this week. It has been a busy week, with Future Problem Solving, Mindful Movers, football and netball coaching for the winter sports teams and Child Led Workshops beginning, plus the usual LA led workshops, SDL, Music Mary and Elly Rydge and some parent run visits out to trampolining and the library. Our school feels lively and vibrant.
Assistance Dogs New Zealand Trust
Next week Mimi Hooper from the Assistance Dogs New Zealand Trust will come in to school. Mimi trained Guide dogs for the Blind for many years, and now trains dogs who go to live with families of children who have autism. Part of the dogs' training involves becoming accustomed to children and other people. Mimi lives in Lyttelton and I bumped into her one day as were walking the Bridal Path. She was talking about her new job and how she wanted to contact the local school to ask if they would let her take the dog she is training to visit with the students. I jumped on the suggestion and offered the Discovery site as somewhere that would be keen to help out too. I know many of our tamariki like animals and I thought they'd be interested to hear how assistance dogs help some people have a better quality of life.
Mimi will visit HB Tuatara on Monday, HBs Hawk and La Tour Eiffel on Wednesday and HB Phoenix on Friday, all at 11am.
Parent hub
There is interest in setting up a parent hub for Ao Tawhiti Unlimited Discovery. This could be a group of parents who help streamline and organise fundraising, class friendship lists, events such as matariki etc. If you are keen to be involved, in however small a role, a google form will be coming out soon. Watch this space!
Class photos
Went home on Friday. Orders need to be returned to your child's HBLA, or taken to the office by next Friday 11 May. We are aware there are some spelling errors. These will be corrected before final copies come home.
Matariki
This year our whole-school Matariki celebration takes place at the Discovery campus on Friday, June 15 from 4pm-8pm
Free drop-in activities throughout the school from 4pm-6pm
Hot soup and bread rolls from 3:30pm – 5:00pm
Shared dinner from 6:00pm
A hangi will be cooked onsite throughout the day and will be available as part of the dinner.
Please bring something to share for dinner that's easy to serve and preferably doesn't need heating (the school will provide bread).  Meals in crock pots work well. We'd be grateful if you can bring a serving utensil for your meal too. If you meal caters to a specific dietary requirement please have it labelled with an ingredients list.
Please bring enough plates/crockery/cups for your family to use and take home to wash at the end of the night – the kitchen space at Discovery is quite small and hard to wash up large amounts of dishes.  It also cuts down on the waste we would generate by providing disposable dishes.
Matariki is also a time for remembering people who have passed away.  We welcome you to bring photos and/or write memories or a dedication to someone in your whanau.  We will have a special space to honour those we're missing.
Here is a link to the Google form which is helping us organise the event – we'd really appreciate you taking a few minutes to fill it in or help your child to fill it in if they have suggestions or specific ways they'd like to help.
A Matariki planning meeting will be held on the Discovery campus on Friday, May 25th at 2:30pm.  If you can't make it but would like to be involved please either contact Niki (niki.stephenson@aotawhiti.school.nz) or Emma (emmaphilp@hotmail.com)
Child Led Workshops
These began again on Friday, and the children ran workshops ranging from sports to drama to Pokemon to gymnastics to mask making. It looked like lots of fun! Thank you to the children who offered to run a workshop, and to the LAs for helping to organise and support them.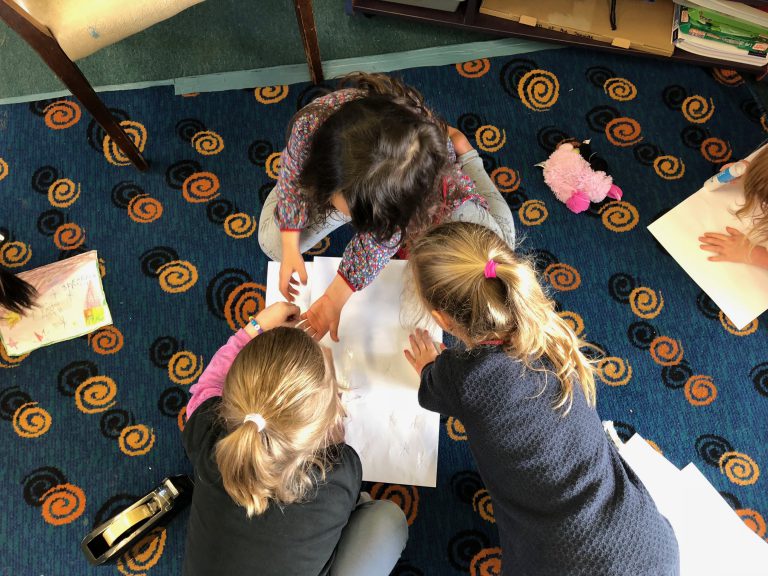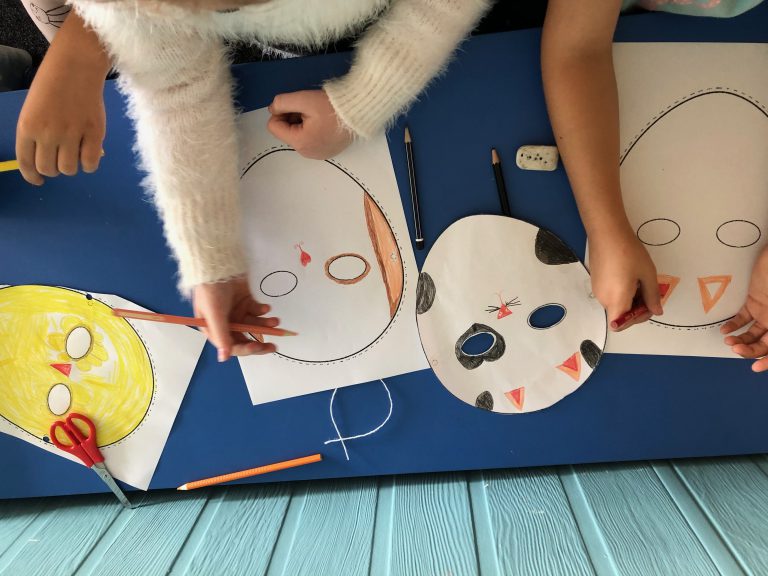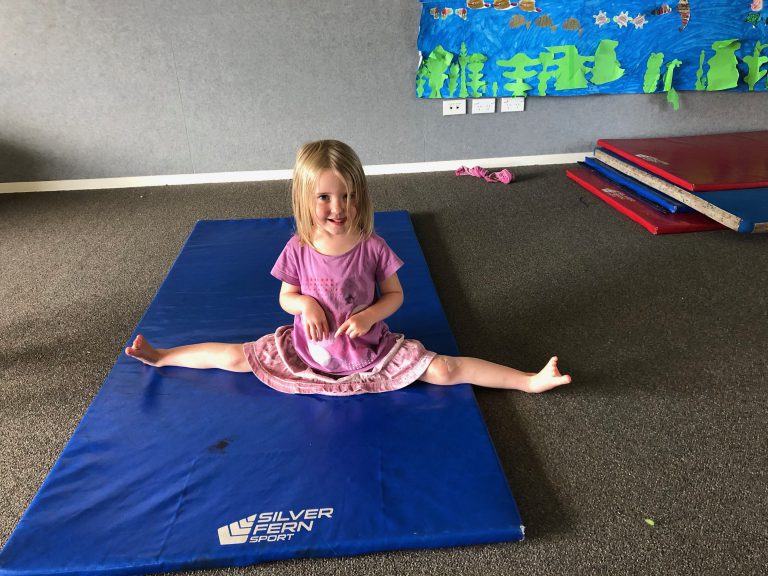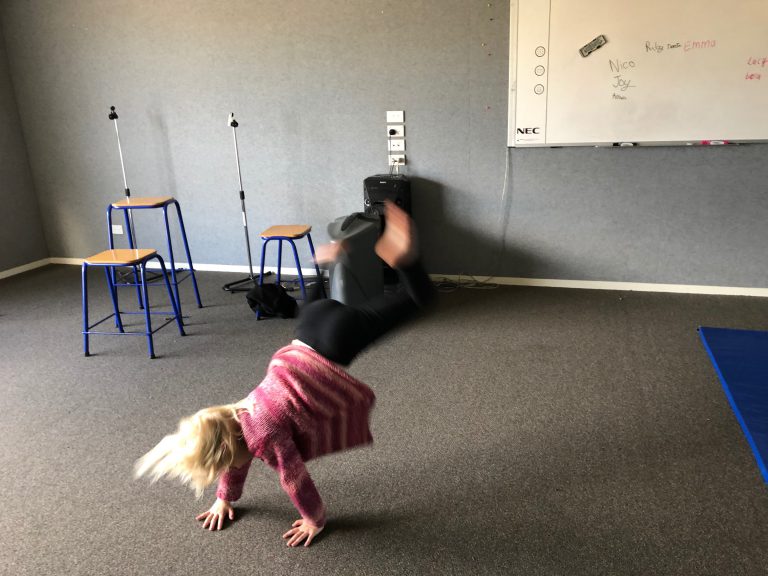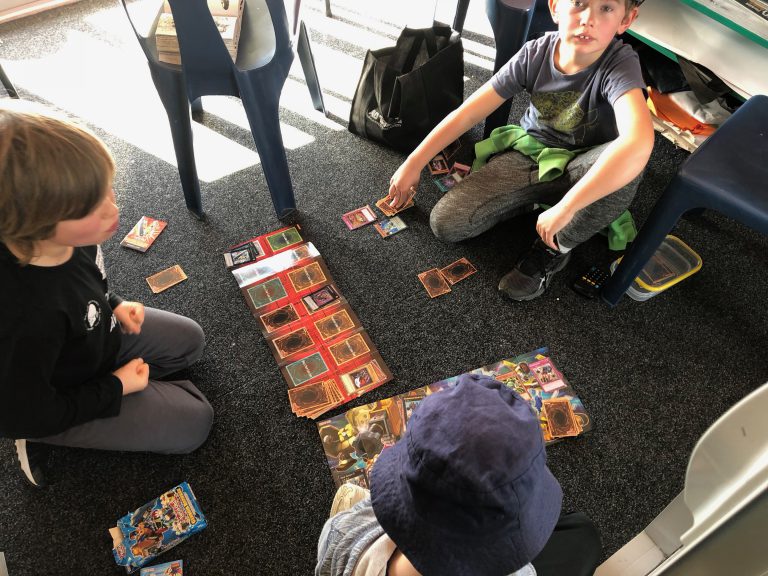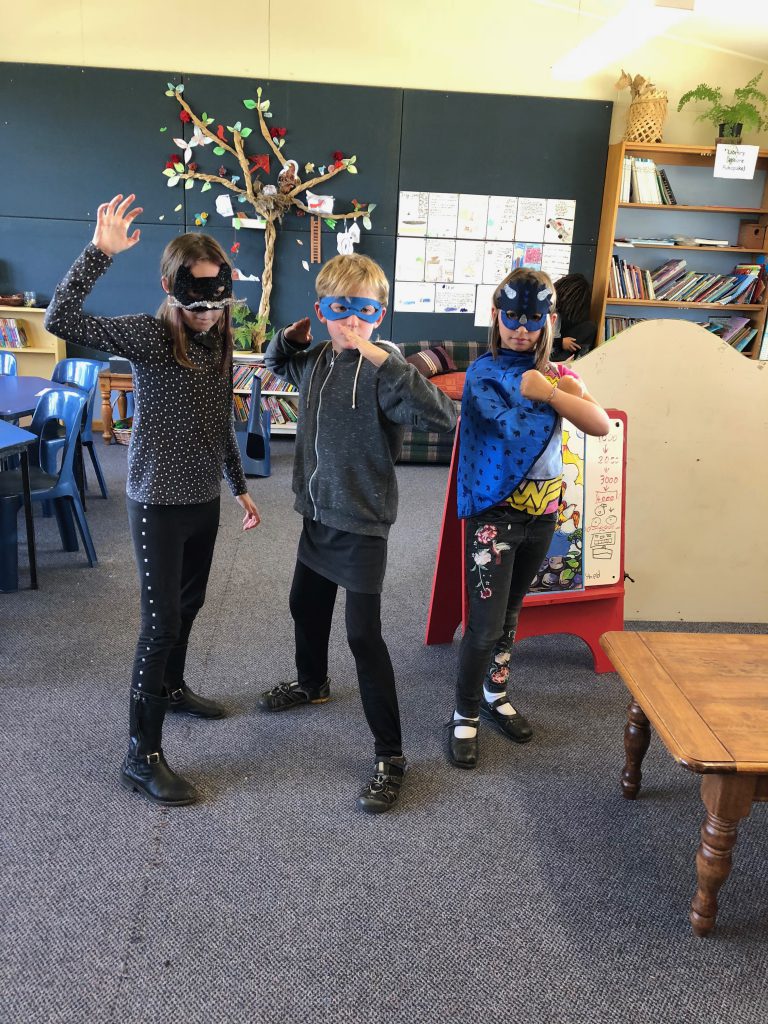 Music
Two exciting music opportunities for budding singers of all ages at Discovery:
Elly Rydge Choir
Time: 30 minutes, Tuesdays
Term: 9 lessons and a performance event
Cost: $65
Contact: Elly Aldridge
Phone: 027 244 0327
Email: mamschch@gmail.com
Music Mary Singing group
The class would focus on warm-ups and how to look after your voice.  We'd attempt to cover a variety of song styles (pop, world, a cappella, action, rounds). We will create opportunities to perform – even if it's at morning tea in the shared space, or a 'tour' of the homebases.
The cost per pupil would be $5 per class, every Thursday in the whare nui. Email Music Mary: marydunne@xtra.co.nz
Spanish Clubs at Ao Tawhiti Unlimited Discovery
Fridays/ Wednesdays lunchtime
Speak Spanish – Spanish Language School is based in Rangi Ruru Girls' School and offers Spanish Clubs in primary schools. Children learn Spanish in a fun and relaxed way focused on a topic: games, crafts, roleplays, songs are used to teach children.  We use Seesaw to build up a student profile and get children and/or families to be part of the club too from home! We are starting our classes in Term 2 ($15 per session – $120 8 sessions) it's a great opportunity to experience learning a language! Email us at info@speakspanish.co.nz to enrol sending your children's details.
Niki Stephenson – Deputy Director
Message from Ian
Welcome back, term 2 has got started with a hiss and a roar! I hope everyone had a relaxing holiday.
This week we sent out all of the documentation for the new Trust Licence process for the Year 7-10s. This does need you to have a read through and make sure your comfortable with. Once you've done this please sign it and send it back in with your son or daughter. As I emailed out in the holidays there is a change to the access of New World and the cafe, so some of the students may need to be a bit more prepared before school starts until they get themselves a licence.
Earlier in the week I posted the latest Time Lapse video from the site. We've had a few technical issues and unfortunately the camera lost a lot of the footage from Term 1, 2018. Hopefully we have everything sorted now. It's great to be able to see things coming along pretty quickly now…exciting!
Well that's about it from me this week…have a great one.
Ian Hayes – Deputy Director
Message from Duncan
Welcome back to term 2! I hope everyone had a great time over the holidays, that you managed to relax and are ready for another term.
Mates n Dates
A reminder that this program is running on Monday and Friday mornings for year 11 – 13 students.  We believe that there's some great information in this program that our students  will benefit from. The small amount of feedback that I've received suggests that the students in the program really enjoyed the first session.
Term 2 Events
There are a number of "big events" lined up for term 2. We have Matariki, open nights, Astronomy camps, A community event and COL in the works! Dates, times etc still need to be finalised for a number of these. Keep an eye on the calendar and the website as more information will be coming soon.
New Building
As I travel to school each morning I get a chance to drive by the building. It's exciting seeing the progress that's happening on daily basis. The big thing this week was the beginning of the construction of the emergency stairs. With the steel framing for about half the building in place now the scale of what is being built is becoming clear. We're going to have a great space to operate out of. If you get the chance it's well worth heading in to take a look at.
Duncan Woods – Deputy Director
Schoolwide Notices
OPEN NIGHTS 2018
We will be holding two Open Nights for prospective students and their families during the month of May. It would be great if you could encourage any family you know who may be interested in joining our school to come to one of our Open Nights or take a tour.
The Open Nights are for years 1 – 13. They will take place on the 14th and 29th of May, 7pm – 9pm, at our Unlimited Campus at Parkstone Avenue.
Edith Goesmann – Marketing Manager
NCEA Fees
Please read the letter available at this link or by reading below.  Financial assistance forms are also available from Jill.
Brent Silby – NZQA Principal's Nominee
Tote Bag Help Needed
Hi there it's Meg and Millie here from the Discovery
site. Our inquiry for this term is on making tote bags for people to use instead of plastic bags. We were wondering if anyone had any fabric we could use?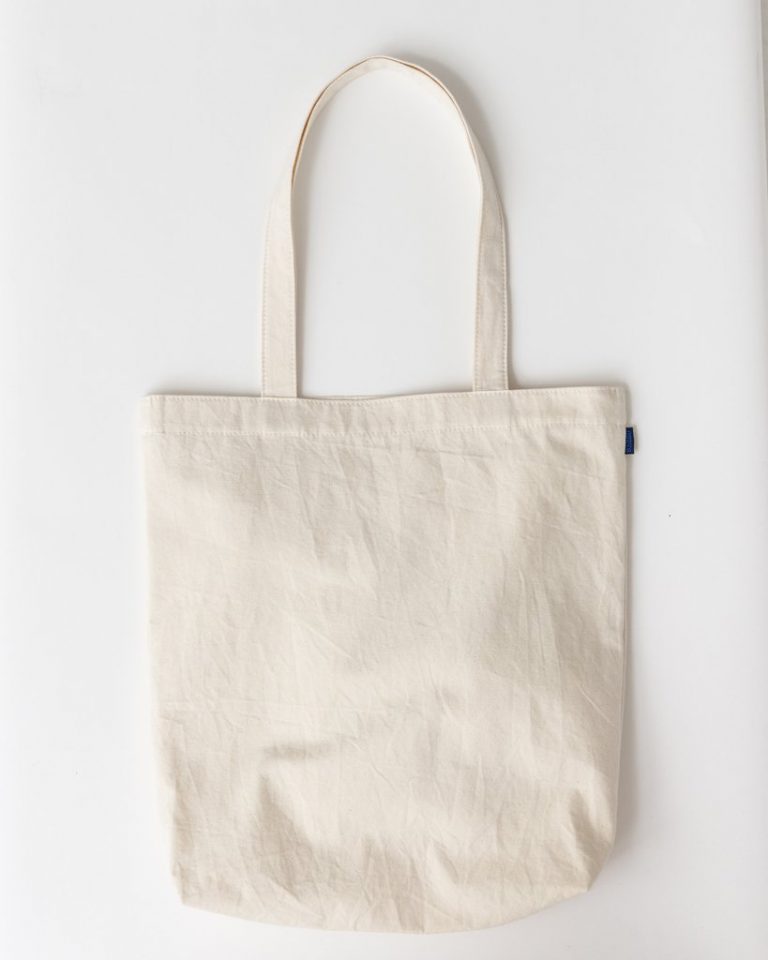 Meg and Millie – Students
1-6 News
Phoenix Update
Kia ora whānau, we have had a lovely start to the term as kids have kicked into their inquiries with zest. There is some great student lead writing that is happening all over the place as co-written stories and plays take off which has been great to see to.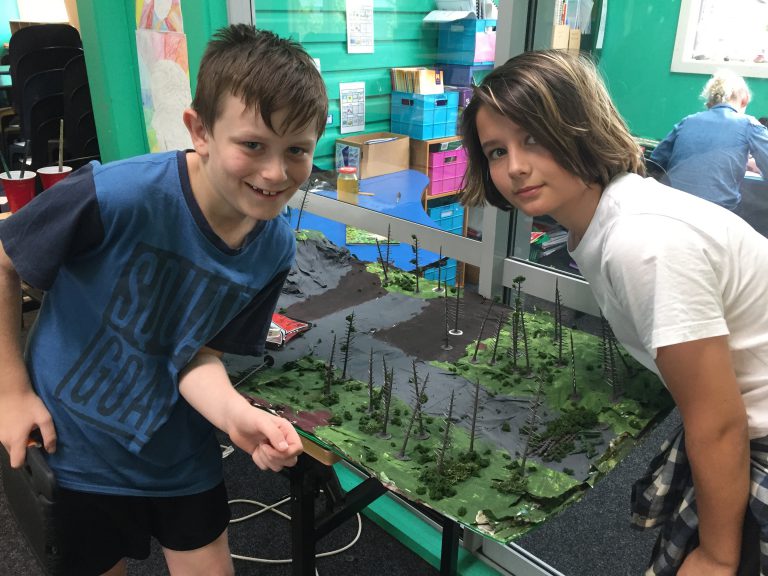 Daniel and Rhys with their WW Battlefield they have been researching and creating.
Open Night- could you share ?
We have an open night on the 14th at the Ilam campus in the evening. Is there something your child has created, written or organised in their learning that would like to share with visiting prospective parents? If so please email me (Melva) asap and we can tee some things up. We are really proud of what our kids create and it would be great to show the diversity of what our kids can do with visiting parents. I'm also looking for some keen parents who might like to chat about ways they support the kids too please.
Wednesday Trip to enjoy the gardens!
Off to find leaves for our autumn poetry and enjoy a warm day at the amazing gardens we would like to book a trip for next Wednesday the 9th. We will leave school at 9.15 and meet at the bridge near the tennis courts and playground entrance to the gardens at 9.45am Wednesday 9th. Leaving the gardens from the same place at 12pm.  Please fill in this form in blue below with permission for your child and any and all help you can offer us please.
https://goo.gl/forms/TqLvdUZJosQu1Yht1
Netball and Football
Winter Sport starts on Friday the 18th and emails to families about this should arrive shortly. We have booked the bus and shortly we will be looking for parents who can help us on a roster system to make sure our tamariki are supervised at all times at Hagley.
We have sport training on Wednesdays with netball at lunch time and football at 1pm.
Uniforms will arrive home as they did last term for you to take care of at home and have ready to go each Friday. Thank you to everyone who returned their sport gear from last term. We will be invoicing for lost bags ad gear next week.
Jolt
On the 15th June we have the Jolt dance team at 11.30am joining us again to share their passion for dance. https://joltdance.co.nz/ The kids loved this last time so I'm assuming we may be hard pressed to fit in everyone who is keen to be  a part but we will try our best.
Mindfulness Mover
We have had our first session and then the next one for us is on 16th. It was really interesting to watch our kids practice thoughtfulness about themselves and be a part of some stretching and body movement exercises. There was a series of visualisations and it was great to watch tamariki as they relaxed into these. There has been some fab research overseas how mindfulness helps in all areas of development for kids  from little guys right through to high school and I'm looking forward to seeing how this works for our guys and what they choose to do with it.
http://www.mindfulmover.co.nz/about.html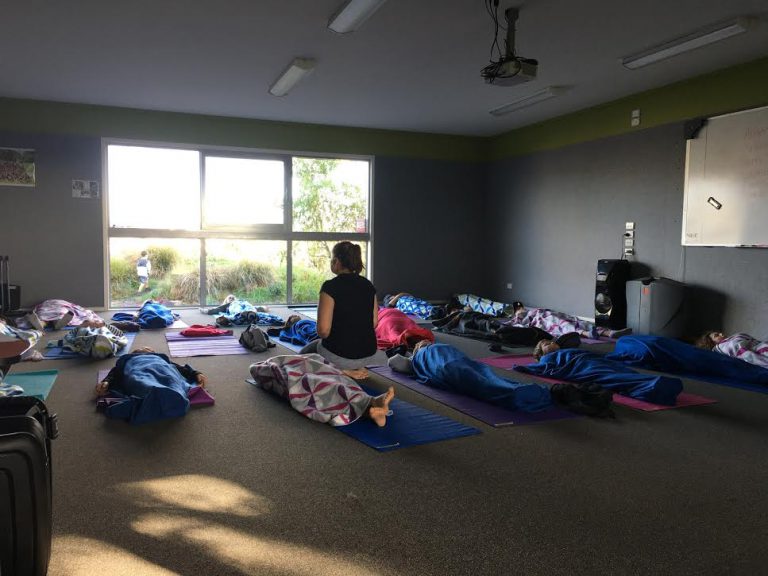 HB meeting
Lastly we have our HB meeting this Wednesday after school at 3.15pm. Bring a something to chomp on and I'll provide the coffee. Let's talk about what we can support the tamariki to  do this term,  and what we can start thinking of putting in place to support our kids to transition to the other site.
Chat soon folks, remember Mel and I are always a text, email phone call or chat away.
Melva Gill – Community Leader
Kei te pēhea koe?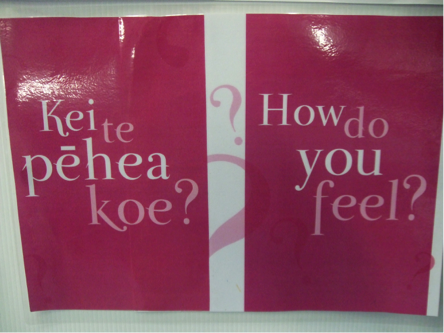 As you know one of our kura's guiding principles is "everyone's a teacher, everyone's a learner." This year (and last) Suze and I challenged each other to find fun ways to increase our knowledge and use of Te Reo Maori within the homebase. One of the ways we are doing this is checking in with the tamariki after lunch to see how they are feeling.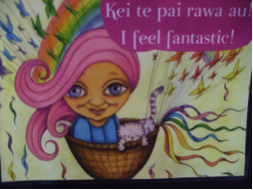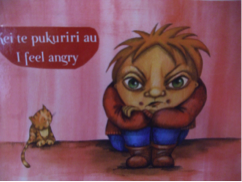 We ask "Kei te pēhea koe? (How are you?)" and the tamariki respond according to how they are feeling. We have some great visuals to help us too.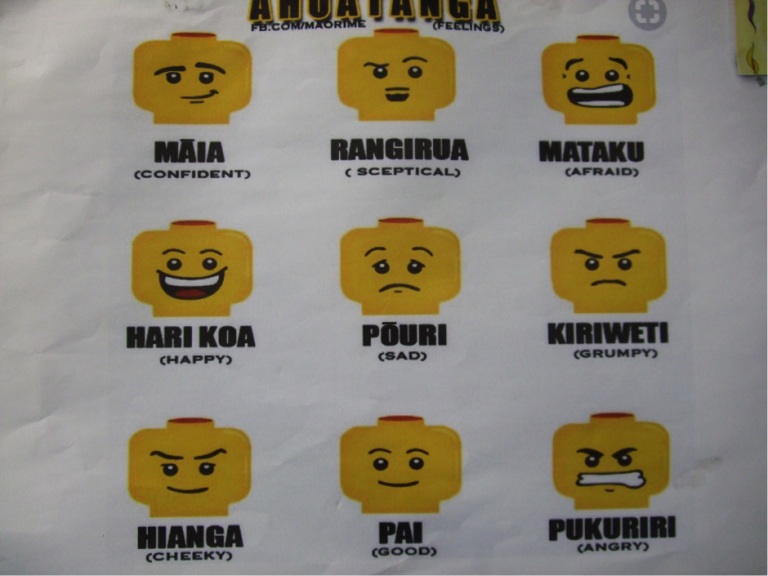 The tamariki have embraced this and enjoy the chance to say what they are feeling and the sense of achievement in learning a language. I must say that Suze and I are feeling "hari koa" about it!
Nadine Walmisley – Community Leader
Air Force Museum Trip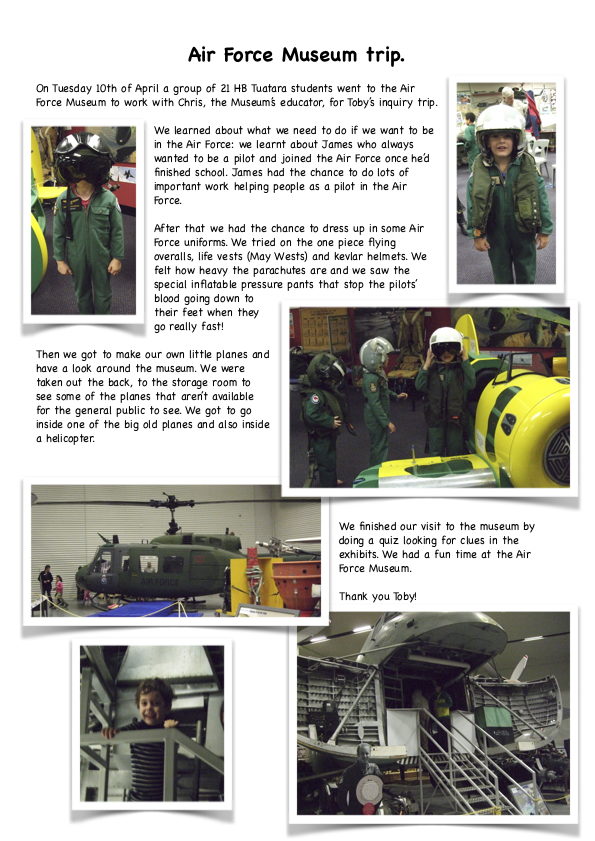 Suze Keys – Learning Advisor
7-13 News
Sheilah Winn Shakespeare competition
We did very well again and Jesper Moritzen won Best Emerging Actor.  You can get photos from the facebook page.
People can like the Ao Tawhiti Shakespeare fb page and find video links to the performances of our students past and present.
https://www.facebook.com/Ao-Tawhiti-Shakespeare-713139112227464/
Marlene Teevale-Hunt – Learning Advisor
Gateway Reflections: Stephanie-Lee Ransfield
My challenge to myself
To experience a work placement and gain a qualification in retail with ServiceIQ.
When given the choice I have always chosen to work byself. I have always been very shy.
Before I started my work placement I was frightened about the whole thing. I didn't know how to talk to people. I didn't know how retail was structured. My work placement has made the work environment less scary for the future. It's made me more outgoing and I have discovered I love teamwork. I now know how all the areas in retail work. I know a lot about legislation, something I would never have thought to learn about. I have been well supported in my study.
I like management's leadership style. I am given tasks to do. I am issued with an ipod to access the online data base of product information. If I have concerns I ask for help. All staff are very helpful. My work is a good balance of self-directed and structured. It is a safe environment to work independently. My favourite aspect is talking and meeting customers. I never expected I'd being saying this!
Management has offered me a part time job. They recommend that I go into sales. They say I'm very good at talking with customers and that I tailor myself to finding the best solutions for customers.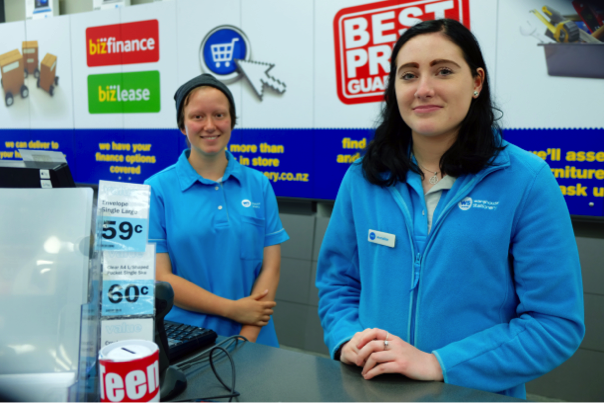 Stephanie-Lee Ransfield – Student
Combined schools trip to Otago University Marine Laboratory
Biology students Ana O'Donnell, Sophie Horn, Sophie Brown and Tayla Best-Lewis joined students from St Bedes, Riccarton High School and Girls High School on the 'Love, Life, Death and all that' course, at Portobello Labs on the Otago Peninsula.  The fast paced course started with a sampling trip on the harbour, and included dissections, mud flat sampling, presentations, experiments, and team activities, all focussed on evolution in the marine environment under current climate change conditions.
Student comments showed the value of the course (below) and the organising teachers appreciated the improvement comments received, to help make the next trip even better!
'It was very good to see what the uni is like down here.'
'The view was incredible, the program was even better.'
'I loved the hands on work and getting to work with crabs. Also linking things we learnt to real life situations. I loved the say on Quarantine Island and the amazing walk we got to do.'
'I recommend this trip – you get an amazing insight into the marine science world. And you get to meet amazing people and form long lasting friendships.'
Thanks to LA Alisha for supporting students on the trip, and to Miriam for driving the minibus and being our organiser.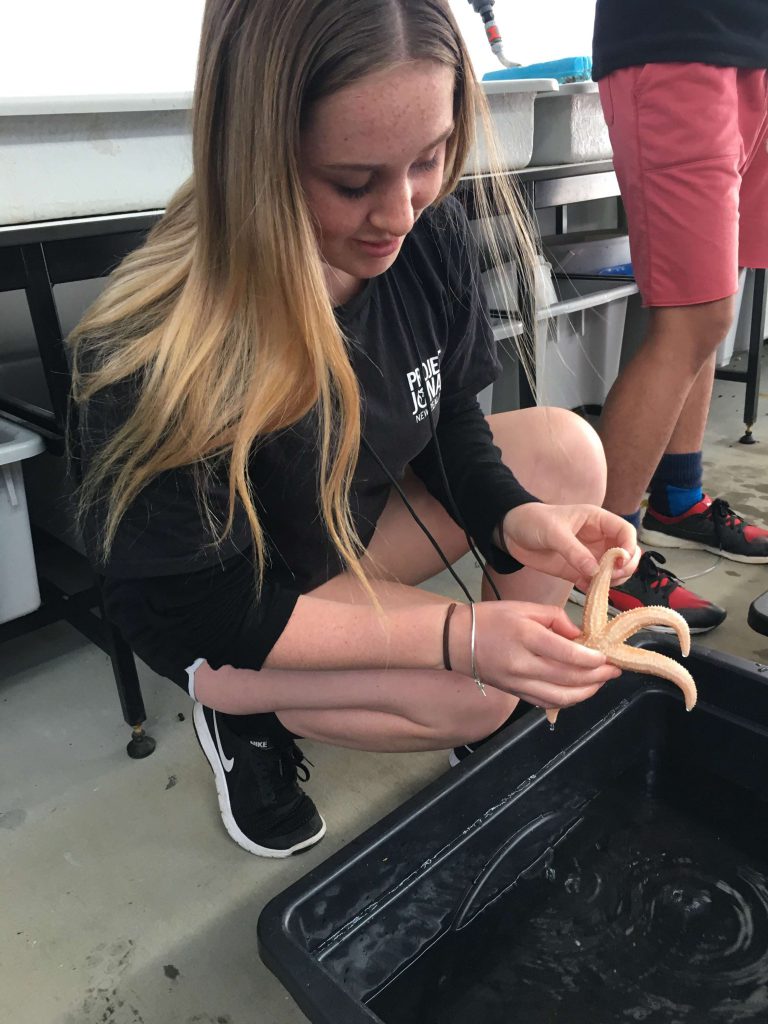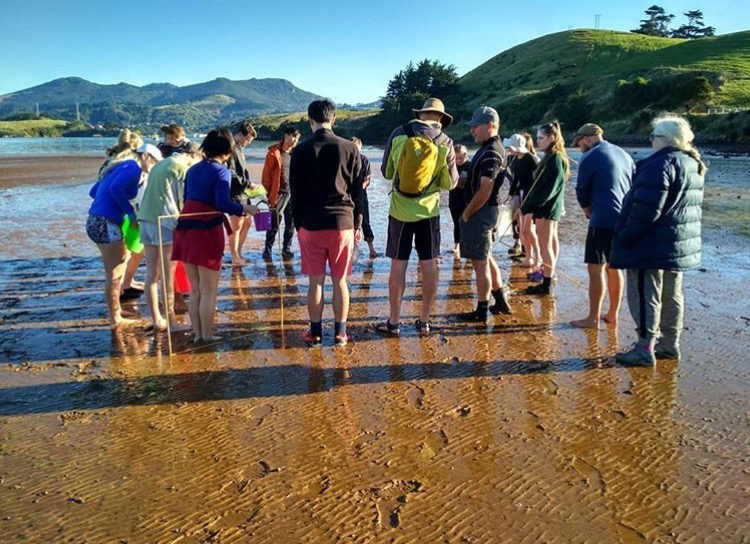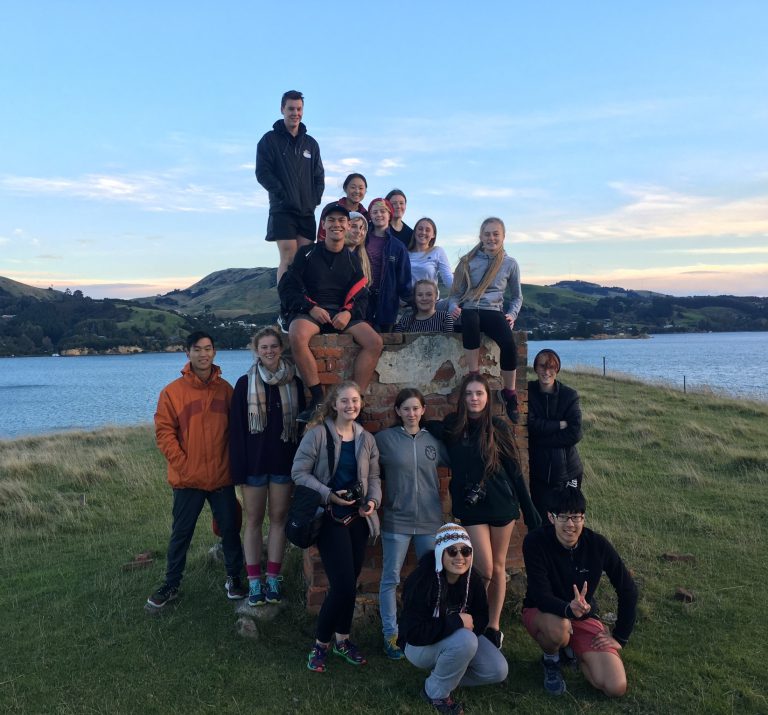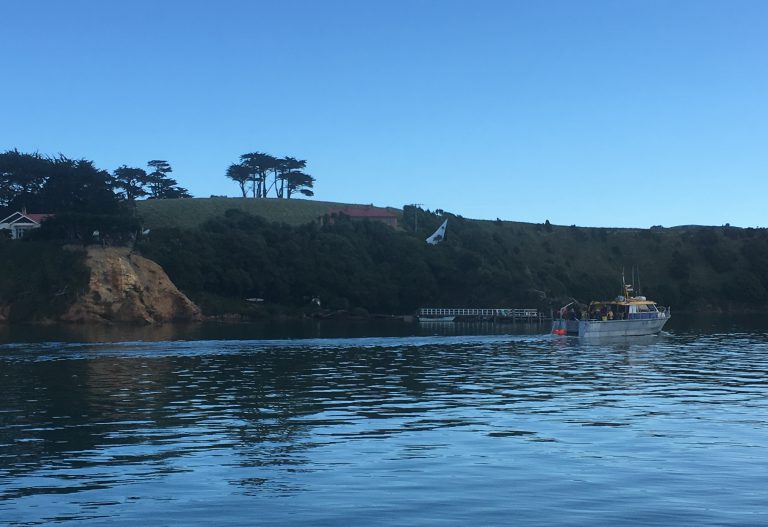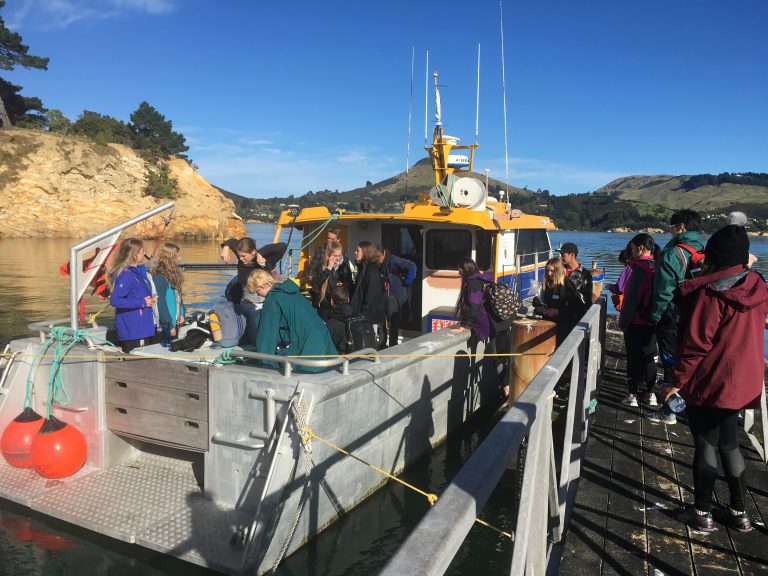 Miriam Denney – Counsellor
Kay's Community Newsletter 5th May
Student Centred Learning 
This newsletter is focused on sharing how we are facilitating Student Centred Learning in our community. Parents can play a fantastic role as well by supporting students when they are stuck and / or by getting involved in what is happening.
Term two has begun and we have some fantastic opportunities happening in community. We have been working  a lot as a group of LA's on how best we can support and encourage student centred learning.  This term is already looking really exciting as we work with students to plan their own learning. As a community we are really dedicated to providing support and facilitating the below Guiding Principals. Our students are growing in confidence with these and they show great maturity when supporting each other to succeed.
Our Core Values : Guiding Principals
STUDENTS ARE AT THE CENTRE OF THEIR LEARNING

 LEARNERS ARE ENCOURAGED TO BE CREATIVE, INNOVATIVE AND TAKE RISKS

 DIVERSE AND FLEXIBLE INDIVIDUAL LEARNING PATHWAYS ARE SUPPORTED

 LEARNING IS A PARTNERSHIP

 EVERYONE IS A LEARNER AND EVERYONE IS A TEACHER
Impact Projects
This week we have had over 10 projects pitched and approved. The ideas students have come up with and their personal passions and interests are fascinating and really heart warming to be a part of. Next week I will try and detail these projects so that as a parent group you will be able to know what is happening and hopefully see if you share an interest and could become involved.
Community Self Directed Learning
This term we have put in place some extra support for some students at 1.00pm and a few other times. We are hoping that this support can enable all students to be engaged during any community SDL times. We have also created a fairly detailed white board / notice board to support student awareness of what is happening at different times. 
Student Led Workshops
At the end of last term students voted  to continue with Student Led Workshops on a Friday morning. This week we had abut 10 workshops planned and offered which is brilliant. The variety is awesome and the students really seem to enjoy these sessions. 
Kay Hayes – Community Leader
The Ōtākaro Project – kayaking at Lake Roto Kohatu
This week students braved some decidedly chilly water to learn some kayaking skills. Huge thanks to senior student Sophie Horn and mom Beverley Horn for their help, and to Mainland Canoe Polo Association for the use of their Kayaks.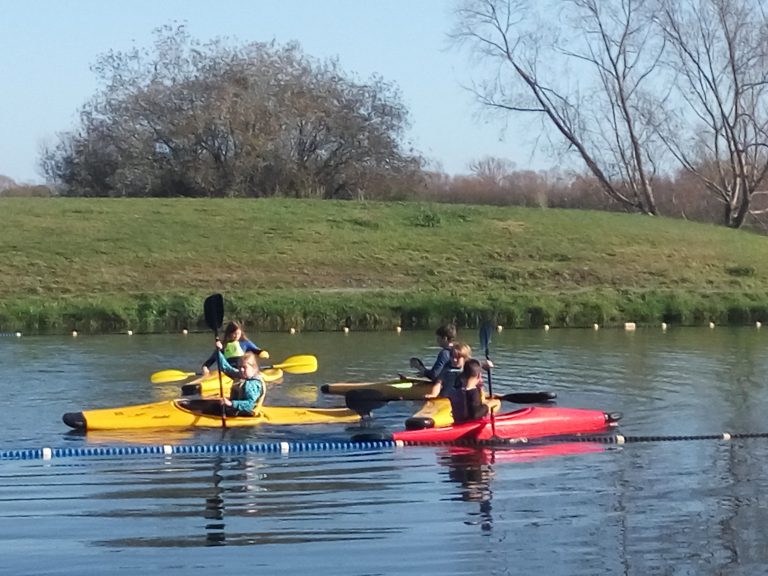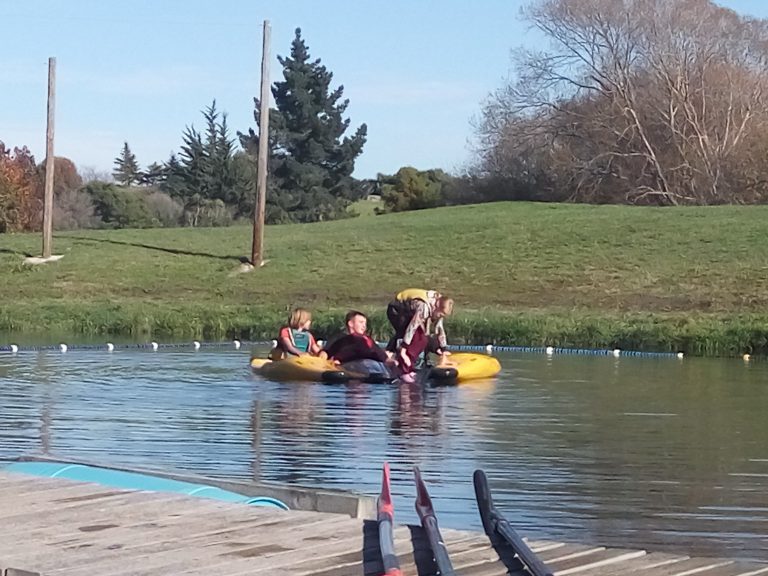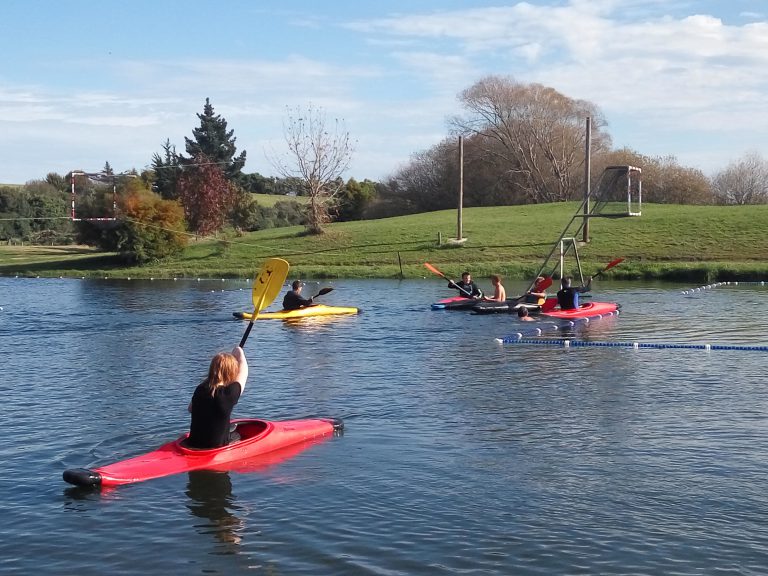 Matt Parkes – Ōtākaro Project
Other Notices