This newsletter has appointment updates, COLs, Show Day, science, philosophy, gateway, CSI and slime. It's a couple of days late so I could get as much of the appointments info as I could.
Upcoming Events
Term 4, Week 6: Starting Monday 20 November 2017
Monday 20 November – Friday 24 November: NCEA Exams, Unlimited Campus, S5
Wednesday 22 November, 8.15am-8.45am: Breakfast Club, Kitchen, Unlimited Campus
Thursday 23 November: Kay's Community – Parent evening and Community COL, Unlimited Campus
Term 4, Week 7: Starting Monday 27 November 2017
Monday 27 November – Friday 1 December: NCEA Exams, Unlimited Campus, S5
Wednesday 15 November, 8.15am-8.45am: Breakfast Club, Kitchen, Unlimited Campus
Wednesday 29 November – Friday 1 December: Junior Production, Unlimited Campus, DW2
Wednesday 29 November – Friday 1 December: Infinity Conference, Discovery Campus
Wednesday 29 November, 11.45am-12.30pm: Kapahaka, Unlimited Campus, DW2
Thursday 30 November 4pm-5pm: Sport Celebration Year 7-13, Unlimited Campus
Sunday 3 December: Newsletter Published
Messages
Message from Steven
Appointments Update – La Decouverte
Jean Chiron has been appointed to the full time (5 days) La Decouverte Learning Advisor position starting Term 1 next year.  Jean will bring a wealth of teaching experience to the role.  I am confident that Jean's professional learning, teaching experience and absolute commitment to bilingual education will ensure that La Decouverte is able to build on the excellent work done by Marie-Eve, the students and the parents.  Jean will be in and out throughout the rest of the year, making sure that the transition is seamless, so take the time to welcome him to our school.
Appointments Update – Maths HBLA 7-13
I thrilled to be able to announce the appointment of Alisha Siddique as Louise's replacement for 2018.  Alisha has already had some experience teaching at Ao Tawhiti Unlimited Discovery having undertaken a placement this year while training towards her teaching qualification.  Alisha can often be found playing Secret Hitler at the Unlimited Campus, so join her for a game and start getting to know her.
Appointments Update – Senior Leader
Last week the BOT ran its appointment process for the Senior Leader 1-6.  We had three excellent candidates present to the community on Wednesday night.  This was followed by an interview with the Board the following day.  The Board are finalising the appointment and expect to be able to announce who our new Senior Leader will be in the next few days.
A huge thank you from me to all of the parents and students who took the time to attend and contribute to the presentations on Wednesday.  I know that your feedback helped the Board shape its questions to the candidates.  I also know from having spoken to all three candidates, that they found the process really thorough and exciting, and genuinely appreciated the contributions made by all of you.
Property Update
I took the time this weekend to attend the Mollett Street market.  The market is held on the third Sunday of each month directly outside what will be the front of our new building.  It was great to see that the work was being done on the site.  It was also exciting to see the contribution we will be able to make once we arrive there (or even before).
I also met with Otakaro to discuss what's happening on Mollet Street and how we can potentially shape that space.  Mollett Street has a fantastic area called Matai Common.  Right now it's surrounded by empty lots but you can already feel how it will act as the heart of the street and provide a great place for our community to relax in.  Otakaro are currently working on a walking map (measured in the steps of a 5 year old) to help us all with what resources the city has to offer us.  I hope that through working with Otakaro we will be able to better transition from our suburban / semi rural settings to the vibrant, interesting and diverse city that is quickly forming around our new site.
Steven Mustor – Director
Schoolwide Notices
1-6 News
Discovery Campus End of Year COL
Gina Harrison – Learning Advisor
Show Day
Nadine Walmisley – Community Leader
7-13 News
Gateway Update
Michaela Steinz who is beginning her nursing training in 2018 photographed on work placement at Maidstone Hospital.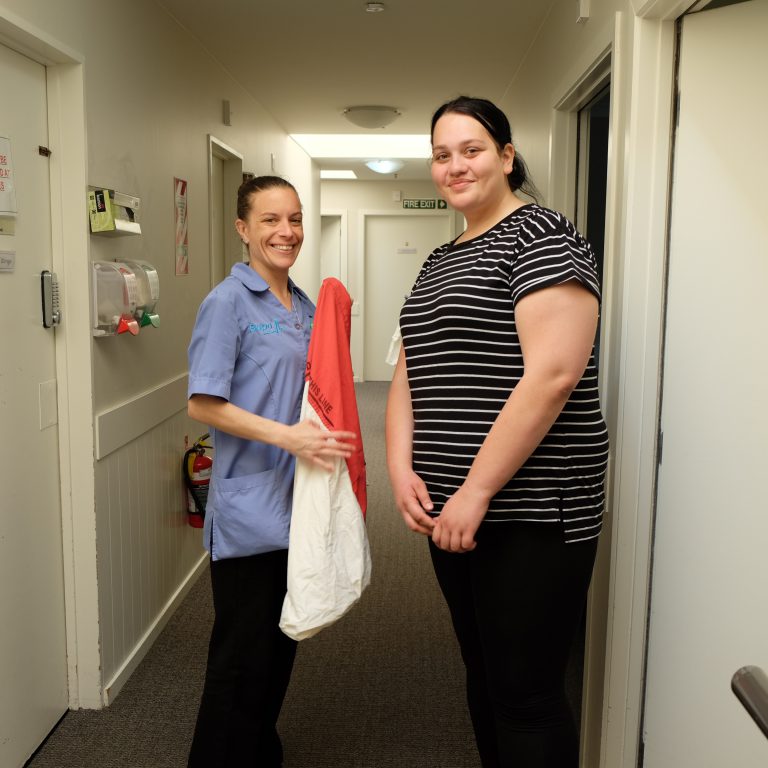 Gateway Eyeopener visit to Pratt & Whitney and Air NZ Engineering.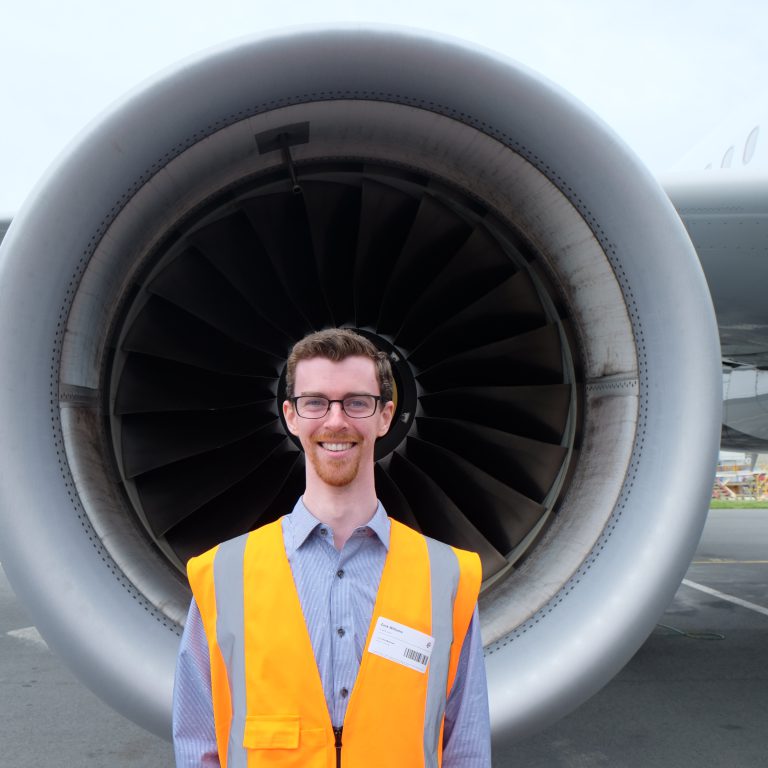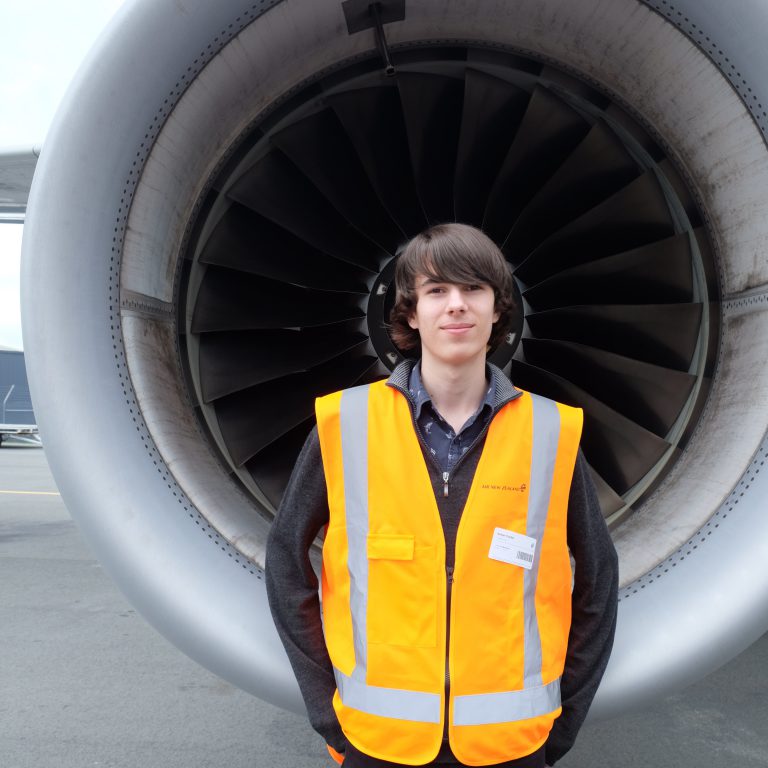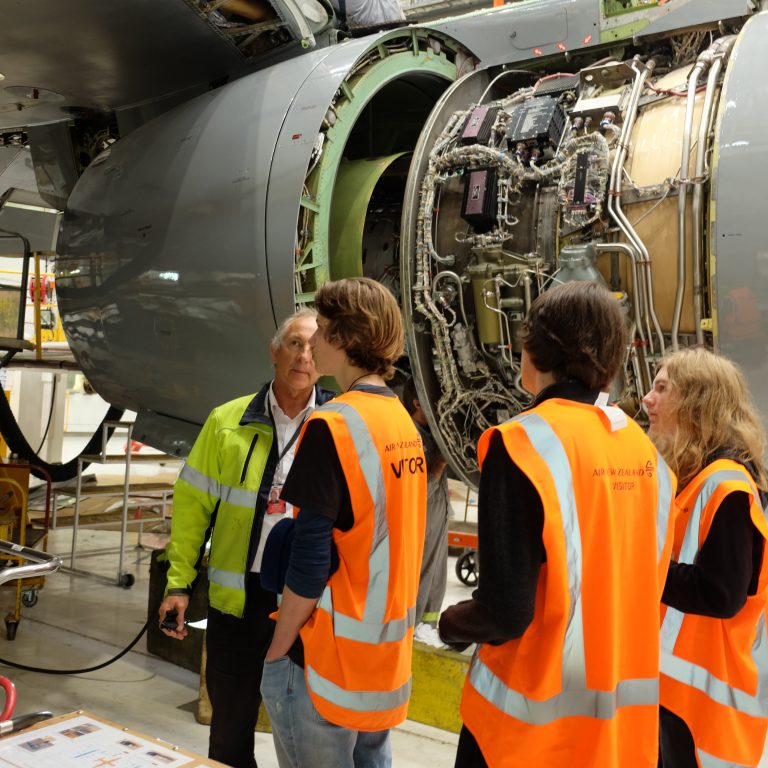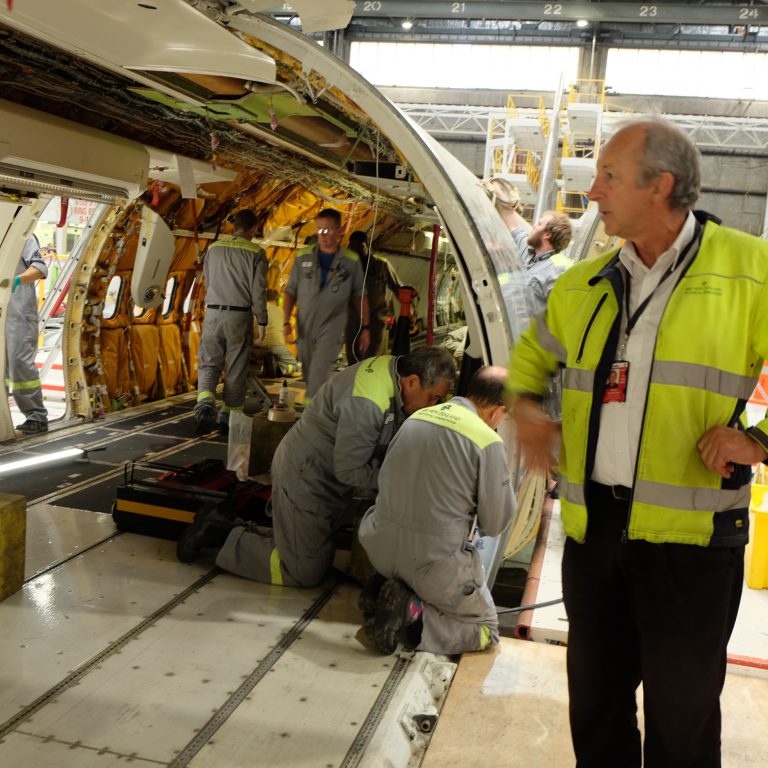 Robyn Sutherland – Gateway Coordinator
Forensics Update
A team of forensic scientists-in-training are on-site in Term 4.2. Dactyloscopy, or the science of fingerprints, has been their main focus this past week. They used iodine-starch fuming to reveal invisible (latent) fingerprints on different surfaces, then identified very fine details (minutiae) in their own fingerprints. They'll be using chromatography and tests on hair and fibers next week to solve more crimes.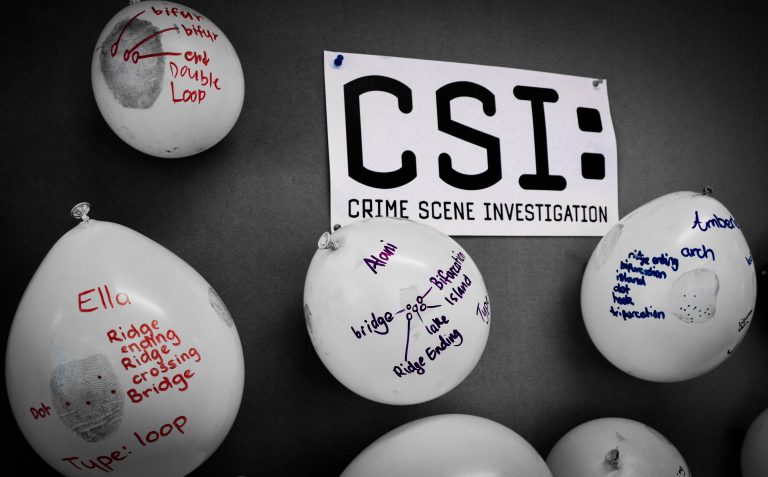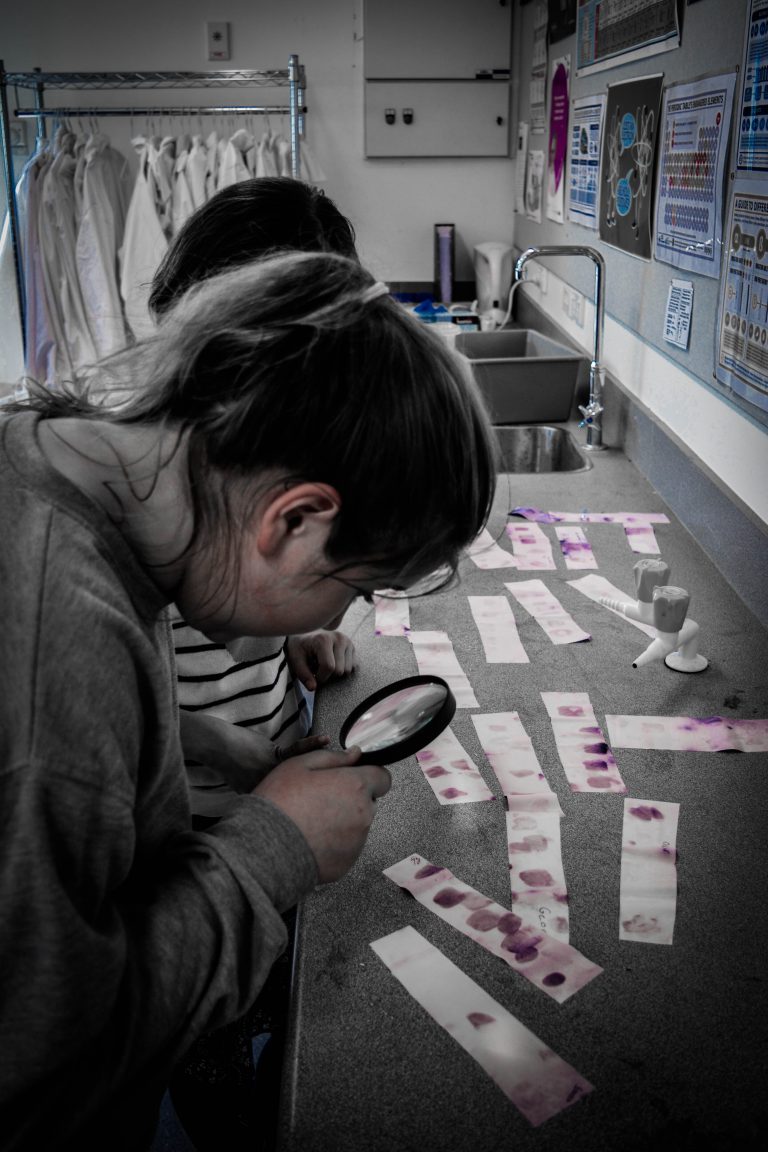 Zack Williams – Learning Advisor
Kay's Community Newsletter – Friday 17th November
Important Dates
23rd November – Parent evening and Community COL

29th November – 1st December – Junior Production

5th December – 7th December Glen Roy Camp

13th December – last day of school
More Cookie Time Cookies Available
Great news the organiser has said that if I get some more orders by Friday she is pretty certain she can fill them. So if anyone thought they had missed out or wants some more let me know.
The first lot have arrived and they look great!
Community time
We have just reorganised a new round of workshops in community time. Two days are student led workshops and two days are LA led. Students have had the opportunity to choose from things like Mindfulness, touch typing, pizza making, workouts, netball, reading, drawing amongst other things.
Parents are always welcome to come in at community and just experience what is happening or join in.
Parent / community evening
Please find below the invite and info about our community evening next week.  Hope to see you all there!
https://docs.google.com/forms/d/e/1FAIpQLScrqR5wITtL6OPZ7iI_X7D8klu3xHTwYYF3S-J2dg11aTM49Q/viewform?u
Kay Hayes – Community Leader
Philosophy of Theme Parks
Disneyland is a heterotopia. That means it is a utopia that exists in the real world. It consists of a number of self-contained idealized environments. During term 4.1 a group of year 7 – 10 students embarked upon a study of themeparks. They deconstructed Disneyland in an attempt to understand the reality behind the illusion.

Brent Silby – Learning Advisor
34 Science
In 4.1, junior science students chose their own topic to investigate, including slime recipes, energy efficient tanks, solar ovens and solar panels:
Slime experiment (Shae and Angela):
Our experiment was to find out what would be the best recipe to make slime last the longest.  We made three types: fluffy slime, regular slime and slime with cornstarch.  The fluffy slime fell apart and was really sticky.  The regular slime was ok, it was just sticky.    The cornstarch slime worked super well, it was really stretchy, which we wanted.  Here is the recipe for you to try:
½ cups of of school glue in a bowl
Put 1 tsp of borax in two cups of warm water
Add a few drops food colouring, ½ cup shaving foam and 1-2 cups cornstarch until it's all mixed in.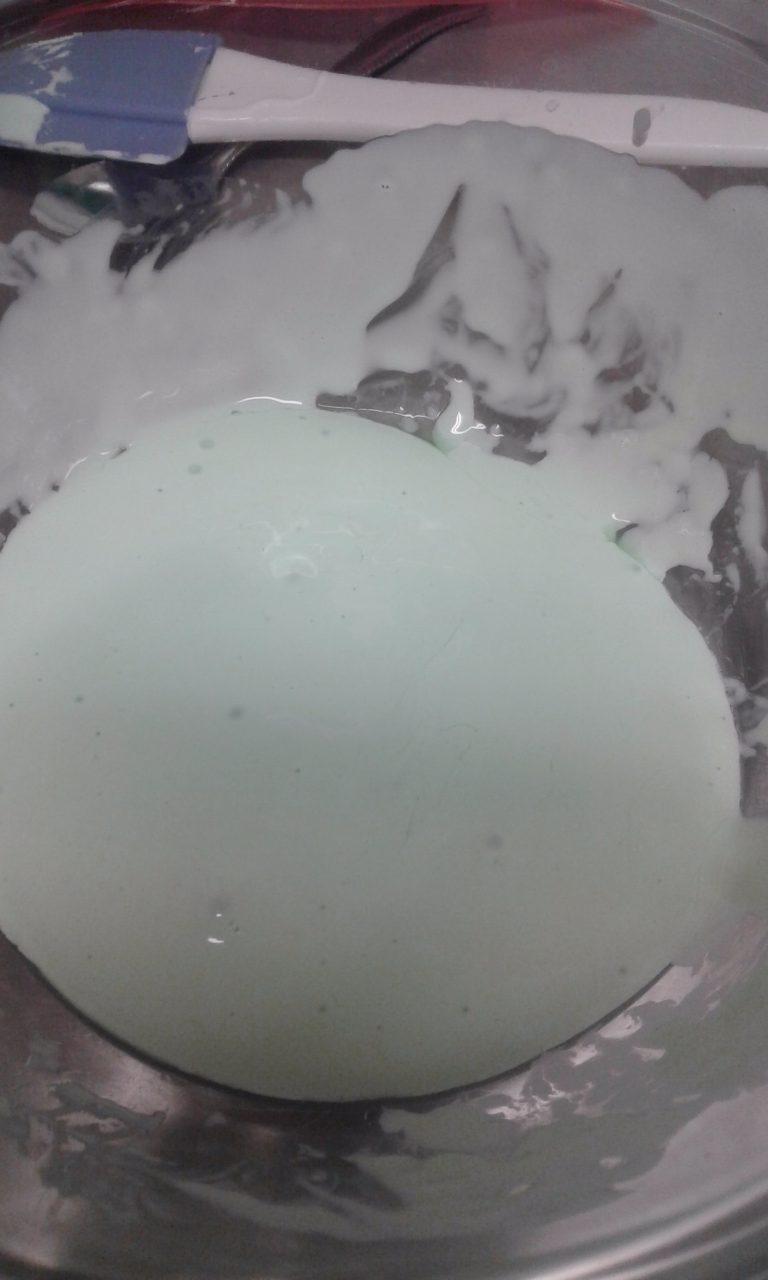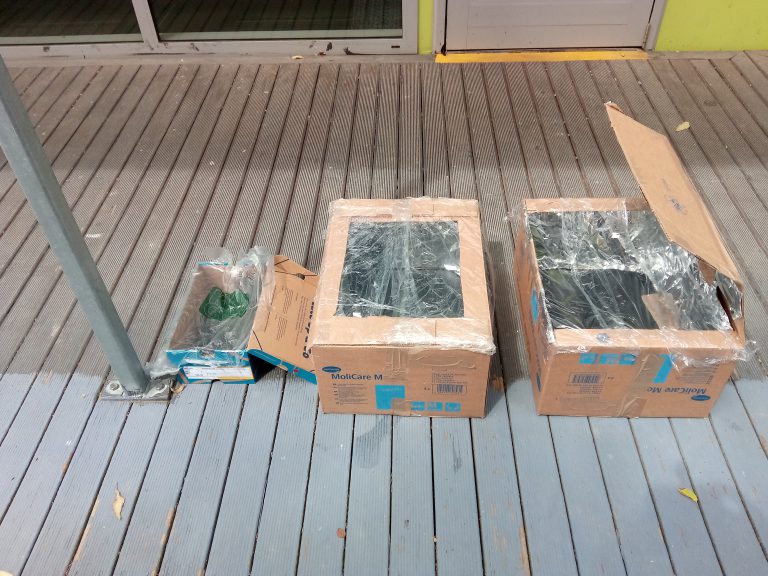 Matt Parkes – Community Leader
Other Notices
Māori Education Trust 2018 Scholarship Round is Open
The Māori Education Trust 2018 Scholarship Programme is now open and offers scholarships to Māori secondary school and tertiary students who meet the respective scholarship's criteria.
The 2018 Secondary Scholarship Programme is made up of the following scholarships:
Year 9
Tī Maru Māori Trust Secondary Boarding Scholarship
Rose Hellaby Scholarship
Year 9 – 13
Sister Anne Henry Scholarship
Year 12 – 13
Year 13
VW & LM Rosier Scholarship
Regina Rudland Memorial Scholarship.
I would appreciate if you would pass the attached flyers to your staff, students, and those within your community who would benefit from a scholarship.
Secondary school students can download an application from our website www.maorieducation.org.nz, or call us and we will put a copy in the post.
Heoi anō.
nā Shelley Gear – SCHOLARSHIPS ADMINISTRATOR