Andrew Dean, Parent Trustee
Howdy, I'm Andrew Dean.
It is without hyperbole that I can say that Ao Tawhiti has changed my life. The most important way has been giving my son an environment that has sparked him to love learning and feel comfortable being as weird as he needs. I joined the board not to change things, but to help nurture and protect the unique character of a school that my son wakes up every morning genuinely excited to attend.
The second way Ao Tawhiti has changed my life has been somewhat surreal. Working in the tv/film industry I had lots of spare time and chose to put it into the school supporting whatever the LA's needed. I wasn't at all comfortable around kids or teaching, but attempted to embrace the "everybody is a teacher/everybody is a learner" mantra by taking risks and running workshops on subjects I knew nothing about. One of kids asked me to run a workshop on microcontrollers, and despite knowing nothing at all about circuitry or programming, the LA bought some resources and said "all you need is to be willing to learn with the kids". She was right. I was usually only a few steps/hours ahead of the kids, but I was enjoying learning as much as they were. So many kids asked to join the workshop that it went on to become loads of full day PINs across a year or two. Its a blur exactly how it happened, but over that time I got so deep in microcontroller projects with the kids that I ended up quitting my 29 year career and instead I now work at Codebreakers designing and building escape room puzzles for a living. I love what I do and its all because some kids asked for help, the school provided the resources and the LA said "have a go!"
I deeply want all Ao Tawhiti kids to feel the same control and opportunity to define their future as I have had. There is nothing more liberating than the opportunity to "do" something you genuinely enjoy, and everything I do on the board is intended to support that ideal. I want us to help kids find a passion, use it to learn how to learn, then fuel that learning to push the passion as far as it can go.
---
Greg O'Neil, Staff Trustee
Kia ora whanau,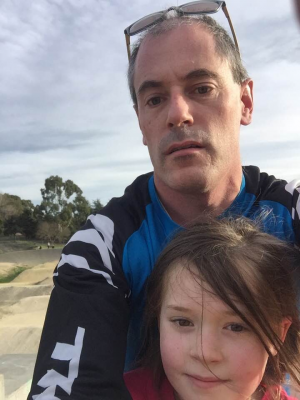 I joined Ao Tawhiti as an LA in the middle of 2018, and have grown to love all that our special character offers. As our kura continues to grow it's important that we maintain the diverse range of opportunities available to our learners.
My whole family is at Ao Tawhiti – my wife Louise working as a teacher aide with years 1 – 6 and my daughter Courtney in year 5. This has cemented relationships throughout the school community which is what drives my passion for its effective governance and communication of our aims and priorities.
---
Cammie Chamberlain, Student representative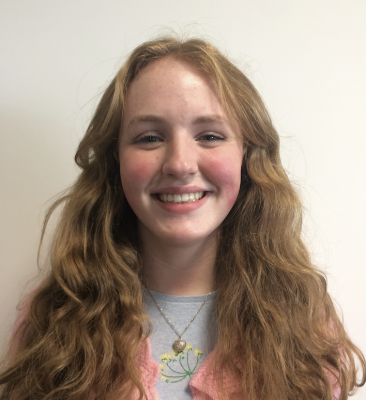 Kia ora! Ko Cammie Chamberlain tōku ingoa. I am your student representative for 2023. I can't wait to take on this role and get some exciting things happening in our kura.
I have been a student at Ao Tawhiti since 2018, and have loved being a part of our school's unique way of learning. Throughout my years of being at Ao Tawhiti, I have participated in our dance team, showquest wearable arts, our debate team and I am part of our school's peer support group.
These opportunities have allowed me to improve on my skills and passions, and I want to ensure that all students have access to opportunities that intrigue and inspire them.
Our school staff and students work closely together to make students individual, termly and yearly goals, supporting them in any way possible. Ao Tawhiti is unique in how it encourages students to seek out their own opportunities and take classes that they find thoroughly interesting. The collaboration between teachers and students at Ao Tawhiti makes it possible for lots of student voices to be heard.
In my term of Student representative, I would like to get students more involved in the schools unique structure through clubs, hapori, and student-to-student teaching. My main aim as a student representative is to represent the student body of Ao Tawhiti and help advocate for our learning.
I want to continue peer support groups, after-school and in-school clubs, Ao Tawhiti sports and make improvements that reflect our special character. Please feel free to contact me at bot.studenttrustee@aotawhiti.school.nz with any questions, ideas or thoughts.
---
Danette Wereta, Parent Trustee and Board Chair
Tēna Koutou
My name is Danette Wereta, and I am a parent and Chair of the Board. We are incredibly grateful to be part of the AO Tawhiti whanau. I care deeply about our Special Character and our Values. It's great that we have an environment where learners discover their strengths and value. This discovery will help them find their purpose and place in the community.
What will I bring to the Board? My personal experience, passion, and dedication. My integrity, honesty, and my focus to achieve the best outcomes for AO Tawhiti.
My work profile:
Danette is an accomplished and highly respected senior leader and subject matter specialist in planning, developing, and implementing customer operational strategies, diagnostics, and business process re-engineering efforts.
She specialises in leadership, strategy, culture, change management and customer engagement and has 16 years of functional experience, working in numerous industries in New Zealand and Australia, including financial services, government, sales and distribution.
Danette is passionate about creating value, making a sustainable difference and challenging the status quo. She is compassionate, open, honest and thrives on collaboration, to think differently and try things a new way.
Qualifications and accreditations: Master of Business Administration (MBA)
---
Anita Yarwood, Director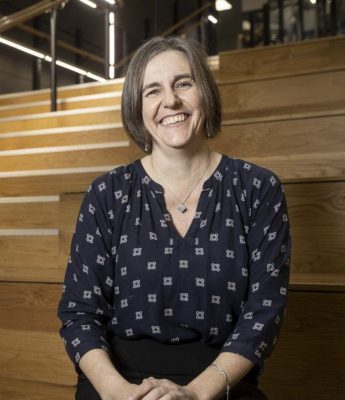 I started at this kura in 2021 and feel privileged to work with the students, staff and whānau within this community.  I am committed to upholding the special character of Ao Tawhiti to ensure that all students are able to be central in directing their own learning.
I have worked in education for twenty one years teaching at a range of schools in New Zealand and in the United Kingdom. My experience has taught me that education is most effective when learners and whānau work together with schools to develop programmes that are personalised so children and young adults are achieving success that is relevant and important to their lives. I believe that Ao Tawhiti Unlimited Discovery is a school that creates exciting opportunities for learners and I am honoured to be a part of this community.
---
Vaughan Luckman, Parent Trustee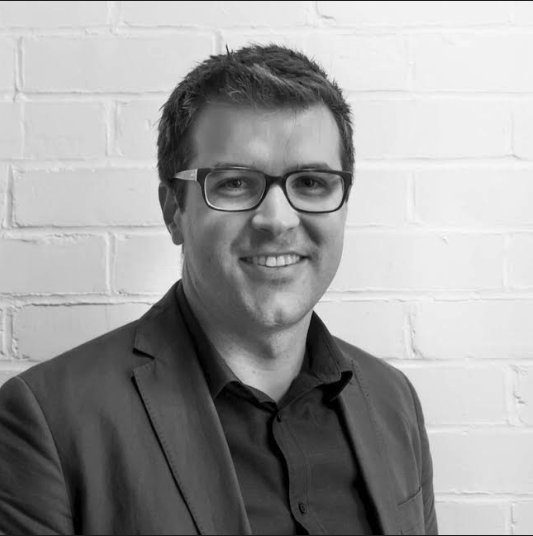 Having been involved with Ao Tawhiti since 2019 I am a true believer in the special character of the
school. I am constantly amazed to see what my kids get up to each day – and by the core values that I see exhibited by them and their peers each day. To see a kid standing up and confidently running a workshop, or to see the care with which they look after each other is truly unique – and is a credit to the school's approach to learning.
In standing for the Board of Trustees, I am passionate about making sure that the Junior School has a strong voice at the board table. With two kids in the Junior School now – Milo (Yr 3) and Fox (Yr 1) – I have a keen interest to see that the needs of our younger learners are well heard and considered in the school's decision making.
My original background was in Education – studying to teach maths and physics before joining the Navy as an Education Officer. I have since then spent the last 10+ years working with businesses to improve the way they do things. In this role, I help companies to set strategy, analyse their current position, design a plan to deliver to their strategy, and then execute against that plan.
I have strong Governance experience having been on the Board for Canterbury Tech for the last 5+ years – currently holding the Chair role, with previous terms as Treasurer. I believe that the school has a great Senior Leadership Team who are up for the challenge of pushing the boundaries to keep Ao Tawhiti's special character alive and growing.
---
Danella Stewart, Parent Trustee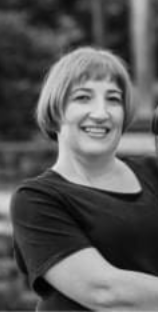 Kia Ora,
My family and I joined the Ao Tawhiti community in 2018 whilst on the Halswell site. I have four children, three of which attend Ao Tawhiti, with the fourth to start in 2023. I enjoy being able to be involved and supporting my children's learning on a day-to-day basis. I feel very blessed to see our school's special character in action. Children are excited to learn, are autonomous in their decisions and happy to go to school! As an active member of our community and a member of the board of trustees, I am committed to openness, and upholding the schools guiding principles and core values – whanaungatanga, Whakatane, Kaha, Tiakitanga and Aroha.
---
Courtney Shipp, Parent Trustee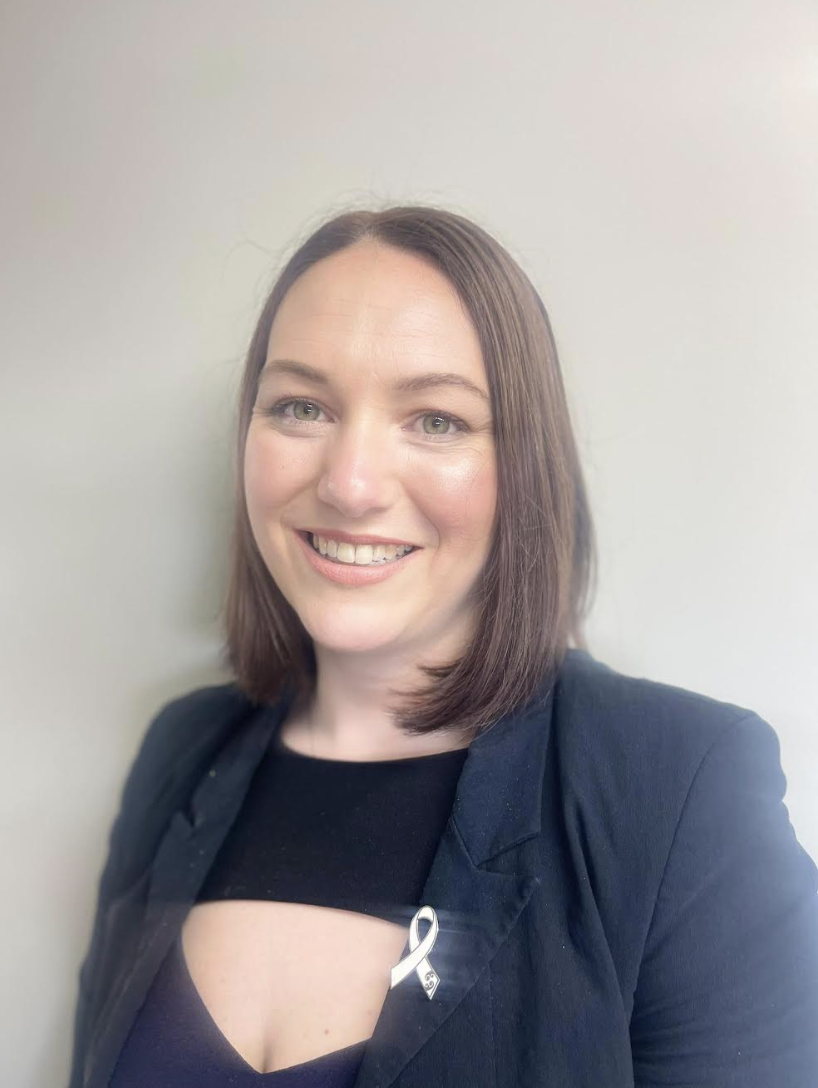 Kia ora, I am a parent of a year 2 student at Ao Tawhiti. We chose Ao Tawhiti for our son as we strongly believe in the special charter, philosophy, and values which are the core of our kura. We truly value the unique and supportive environment Ao Tawhiti provides for our children. I am a family law practitioner who predominantly provides legal aid. Through my work I encounter a wide range of people and cultures, often in the most stressful time in their lives. A significant part of my job is working with families to find solutions which promote the welfare and best interests of children. Regardless of which parent or family member I act for, my focus is always what is best for the child or children at the centre of the dispute. I am objective, honest, reliable, a problem solver, child focused, and an effective communicator, qualities which I believe will enable me to be an effective and valuable Board member.