bot.secretary@aotawhiti.school.nz
Evan Kidd, Parent Trustee and Board Chair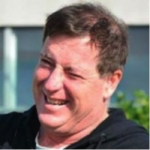 I am a Parent of a Year 11 student at Ao Tawhiti Unlimited Discovery and have been involved with the school for the last five years. We chose this school with our son as we strongly believe in the special character and philosophy of the school. Every child is unique, student centred learning provides the ability to meet each of their needs to ensure meaningful learning and motivated learners. Our son is thriving in this environment and I am standing for the Board of Trustees as I am committed to ensuring the continued success of Ao Tawhiti Unlimited Discovery going forward.
I work as a Management Accountant at Christchurch Hospital, for the CDHB. I manage the Operational Financial Accounting Team for Christchurch Campus.
I have been involved in Education for the last 16 years, as joint owner and operator of Kiddz Homebased Childcare. Through this I have been involved with the NZ Home based Childcare Association over the last 16 years. I currently hold the position of President of the Association. This role includes advocating at Ministerial and Operational Policy Level within the Ministry of Education.
I currently represent the NZ Home based Childcare Association at the Ministerial Cross Sector Forum which includes all levels of the Education Sector from Early Childhood through to Tertiary, as well as Employer/Employee Organisations.
I am a member of the Early Childhood Advisory Committee which is a policy advisory group on Early Childhood Education to the Ministry of Education.
I see the challenge ahead for Ao Tawhiti is merging into a single site while staying true to our special character. I am committed to using my skills and connections to ensure we are well informed of progress and to ensure this happens in a timely manner. It's time now to stand up and be strong together as a school to ensure the longevity of Ao Tawhiti Unlimited Discovery.
Moana Barr, Whanau Trustee
Kia Ora
I have 3 children, Anahera (19), Aedan (10) and one of which Isaiah (15), a year 11 student, is in his first year here at Ao Tawhiti.
I have a strong affinity with the Agricultural sector which has developed in the past 10 years due to finding my feet in the Selwyn district and within my job at Ravensdown.
As a family we had heard of Ao Tawhiti several years ago and found that learning driven by the child was the best place for my son and maybe even my youngest when his time comes. I feel that this environment is something that should be celebrated and its success shouted from every roof top in the CBD.
I hope to be able to bring ideas and thoughts from the Whanau group and share things that we feel will make a great positive cultural impact on everyone in the community.
Andrew Dean, Parent Trustee
Howdy, I'm Andrew Dean, Father of Avery in Homebase Phoenix on the Mcmahon campus.  I do freelance tv/film production for a living which gives me a large amount of free time that I usually spend at the school.  I try to bring my latest hobbies and whimsies to the school to share the excitement with the kids.  Lately that has been building and programming Arduino gadgets.
There are two things that strongly inform my positions on education.  1. Both of my parents were educators, so I've seen the sacrifice passion and tears on the other side of the desk and 2. I was fortunate enough to attend a series of creative arts "magnet" schools that, if you kept your core academics on task, allowed you endless time and resources to dedicate to your creative passions.  I very much see the inquiry model at Ao Tawhiti as a mirror of the good parts of how I spent my childhood learning.  Despite being surrounded by gangs and a culture of violence, having something I was good at and being allowed to immerse myself into made me mostly immune to the negative societal pressures around me. I can see it already at work in my son, who is every bit as self confident as he is geeky.  I'm hoping that my time on the board and around the school will help to find and nurture those same sparks of passion in all the Ao Tawhiti kids.
Dr Karen Grant, Parent Trustee
Kia ora,
I am a parent of a Year 9 student at Ao Tawhiti. He has always loved learning and is very driven to develop his own projects and is delighted that he can do this in school time. I'm a strong supporter of the Special Character of Ao Tawhiti and value the importance of good communication between school and parents/students.
I have served on a number of Committees/Boards previously, including the Opawa/St Martins Plunket Toy Library Committee (during a turbulent post-earthquake period of transition into new premises after earthquake damage) and the National Council of Home Educators New Zealand.
I have a science PhD and several years of scientific research and tertiary education experience. Having been self-employed for the past 7 years, I have a variety of other skills including administration and running my own business.
Our family has had the opportunity to experience a variety of educational styles, having home-schooled for three years, including three stints of living overseas. Our children have been in standard NZ schools as well as Ao Tawhiti so we very much appreciate the importance of Ao Tawhiti's Special Character.
Sarah Marshall, Staff Trustee
Kia ora whanau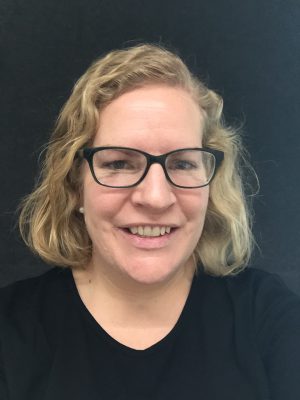 I feel very privileged to have been elected as the staff representative on the Ao Tawhiti Board of Trustees. I have been at this school since 2013, and I have worked with all year levels at some stage over the years. I am currently a homebase learning advisor within the 7-10 communities and teach within the Arts.
I am an organised person with a passion for positive change. I'm looking forward to putting all our school principles into action now we are in the city and fostering old traditions while making new ones. I can't wait to work with the board to ensure high quality communication and transparency for our children, staff and community.
Tim McKay, Discovery Learning Trust Trustee
I went through both Discovery 1 and Unlimited Paenga Tawhiti as well. Having experienced the pleasure of growing up through the schools, I know how great it can be but also some of the challenges that can arise trying to live to the special character. As such, my primary interest is ensuring that the school lives up to the special character that makes it so unique and exciting. I also believe passionately in the diverse opportunity Ao Tawhiti Unlimited Discovery offers the students. I feel strongly about the board's role as guardians of this special character, and will strive to protect and enhance it.
Steven Mustor, Director
Kia ora I'm Steven Mustor, the Director of Ao Tawhiti Unlimited Discovery. I have been in the role since November 2013, and am committed to ensuring that our students are able to direct their own learning while following their passions and interests.
My journey at Ao Tawhiti Unlimited Discovery, started in 2003, when I visited both Discovery 1 and Unlimited Paenga Tawhiti, as part of a professional learning programme I was undertaking as an intermediate school teacher.  I worked at Unlimited Paenga Tawhiti as an LA from 2004 to 2011, and had the joy of supporting students in setting their own goals and developing a plan to achieve them.  I left UPT in 2011 to spend more time with my newborn son before becoming Principal at a small Area School in Southland.
I'm passionate about ensuring that Ao Tawhiti Unlimited Discovery delivers on its special character.  My goal is to make sure that we have systems in place that make personalised learning a reality for every child.  By maintaining an environment where supportive relationships can flourish, I believe we can make every day an opportunity for students to explore their learning and achieve their ambitions.
Vacant, Parent Trustee
Danette Wereta, Parent Trustee
Tēna Koutou
My name is Danette Wereta and I'm Maakye Weretas Mum.  He started at AO Tawhiti at the beginning of 2019 as Year 7 As a family, we invested our time in understanding the education system.  We are now incredibly grateful to be part of the AO Tawhiti whanau.  Through our journey, we know the importance of finding students' passions, engaging them in learning and building strong relationships with teachers and peers.  It's great to know that students are learning their strengths and value.  This will help them find their purpose and place in the community – which is something that people can struggle with, even later in the workplace.
What will I bring to the board? My personal experience, passion and dedication.  My integrity, honesty, and my focus to achieve the best outcomes for AO Tawhiti.
My work profile:
Danette is an accomplished and highly respected senior leader and subject matter specialist in planning, developing and implementing customer operational strategies, diagnostics and business process re-engineering efforts.
She specialises in leadership, strategy, culture, change management and customer engagement and has 16 years of functional experience, working in numerous industries in New Zealand and Australia, including financial services, government, sales and distribution.
Danette is a recognised thought leader with noted success in producing high performing teams.  She has designed, developed and delivered multi-dimensional cross-functional solutions to business, bringing together strategy, business process design, organisational design and change management.  She brings a deep understanding of engaged and empowered teams, constructive culture and innovative business process.
Danette is passionate about creating value, making a sustainable difference and challenging the status quo.  She is compassionate, open, honest and thrives on collaboration, to think differently and try things a new way.
Qualifications and accreditations: Master of Business Administration (MBA)
Dom Wilson, Student Trustee
Kia ora all! My name is Dom Wilson.  I am very excited and super privileged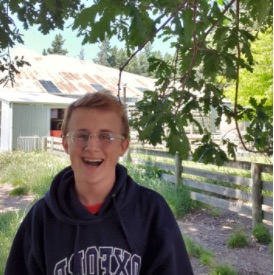 to be your elected student representative for the 2020-2021 year.
I am currently a year 12 student here at Ao Tawhiti. I am super passionate about everything this school has to offer students in regards to leading their own learning and enjoying their educational experience!
Among other things, I have had over four years experience in the not-for-profit sector, working with Government and other NGO's on governance, employment, finance and engagement. I am really eager to be able to use this past experience I have gained, in the  role of Student Representative. 
Over my term, I'll be looking at ways of increasing engagement with students on the governance based work that the board does, as well as working to educate more students on what the board actually does, and how it works. 
I think another important aspect of the role is working with staff on certain projects that come under day to day management of the school. Specifically looking at increasing student leadership programs and other things that the school could offer. 
The Board is here to work for and listen to you as students, staff, or parents. So please don't be afraid to get in touch with me to share your thoughts, feedback or anything else! You can email me at bot.studenttrustee@aotawhiti.school.nz