NCEA
At Ao Tawhiti, we work with students to create a truly personalised NCEA programme. Students can attain credits as part of a course, from offsite providers or through negotiated and approved independent projects.
Learning advisors will also encourage students to choose programmes of learning that support their passions and interests. It is important that students recognise that any NCEA programme at Ao Tawhiti is not a programme of assessment – it's a programme of learning, where assessments are taken to demonstrate the learning the student has engaged with.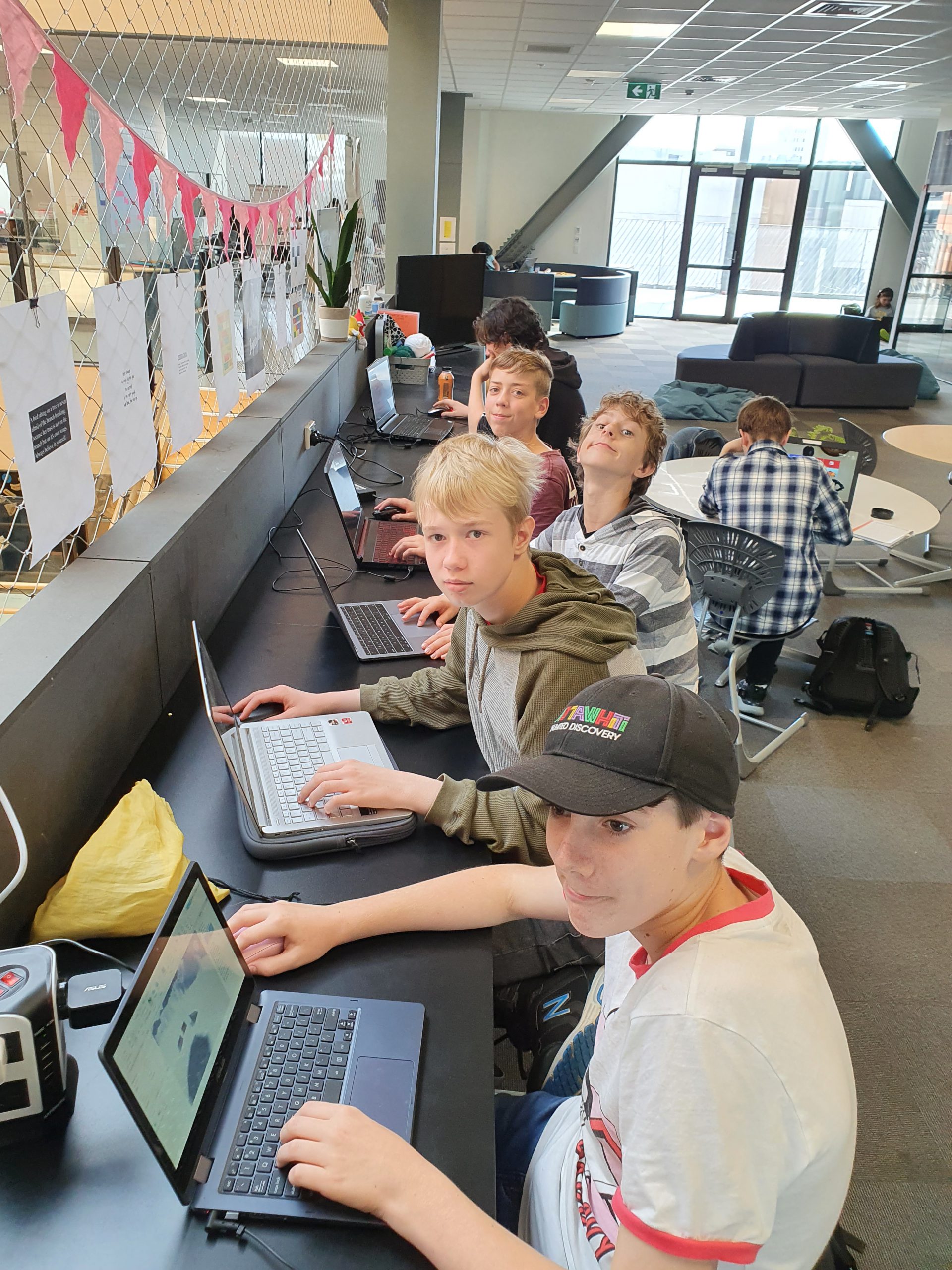 How do students select a course?
Student entry into courses will be considered on the basis of their readiness to undertake the specific programme, rather than on year level. Every effort will be made to remove barriers to entry into programmes.
Student course selections will come from the IEP process, where students, their parents and learning advisor will discuss appropriate programmes, based on student interests and enthusiasms, possible careers needs, previous experiences, and means of delivery of the programme. A short period of trial, or pre-entry evaluation may be used to ensure that a student has the necessary skills to achieve success within a programme. Wherever possible, targeted support should be considered where a student lacks some specific skills needed to undertake a programme.
The school will not pre-determine student options, but will try to provide for the programme requirements of each individual, accessing existing programmes or new programmes available with the school, or from other local or distance providers. These may include:
Partner schools
Distance providers, including the Te Kura (Correspondence School), Cantatech, Otago Net
Tertiary providers, including CPIT, University of Canterbury
Each individual case will be considered on its merits
Download the NCEA Student Handbook here.
---
Gateway
Gateway connects young people with employers and training pathways, and is funded and monitored by the Tertiary Education Commission.
It offers exciting, challenging opportunities for full time senior students to combine their studies with work placements in the industry of their choice and achieve industry qualifications.
Benefits:
Real world experience in action.
Hands on experience in a work environment
Apply what they are learning in a real work environment
Gain relevant industry knowledge
Learn skills that relate to employment opportunities.
Learn about themselves in a work team.
Explore opportunities and network
Transition confidently from our school.
Download our information guide here.
---
Careers
Parents/Caregivers are the first careers advisors – talk to your children about:
Your own career pathway:
What was your first part time job?
How did you get it?
What did you learn from it?
What mistakes have you made along the way?
What opportunities have you taken or rejected? What are you doing now?
What do you like about your current career/study/life?
What would you like to change?
What careers advice would you have like to have as a teen?
Noticing your child:
What are they interested in? Are there any related careers?
What are their skills and strengths? (eg. kindness, sporty, leadership, creative, practical?)
What are their values? (do they want to be helpful, rich, powerful, a traveller, a parent, a home-owner?)
Do they ever feel 'Flow'? (the state of being thoroughly absorbed with what you are doing – eg. when listening to music)
Connections:
Do you have friends or family who could connect your child to work experience or other opportunities?
Careers Events:
Careers events are advertised on the school calendar.
Resources:
Opportunities:
STAR: Funding to provide learning opportunities outside of school (eg. University courses, NYDS)
Dual Pathways (free: senior part-time school/part time trade school (Ara or NTA)
Work Experience (eg. In a cafe), Tertiary visits (to school and visits to tertiary providers), Advice
Would you like to set up an appointment to discuss careers?
Text Kirsty on 021 105 0740