The Homebase Learning advisor is one of the most critical relationships at all levels of learning at Ao Tawhiti Unlimited Discovery. It is a relationship that is vital for ensuring that students get the support they need to create, follow and reflect on their learning goals. Take the time to read through the relevant HBLA profiles and then follow the link to make a selection.
The profiles are organised into the communities that each Learning Advisor will be working with in 2020.
DUE – MONDAY THE 9TH DECEMBER … 8AM
Please indicate if you are not returning to Ao Tawhiti Unlimited Discovery with the relevant question in the form.
To make your HBLA selection follow this link.
---
---
---

Laura's Community – Level 1
Laura Borrowdale – HBLA (Year 7–13) and Community Leader (Years 7-13)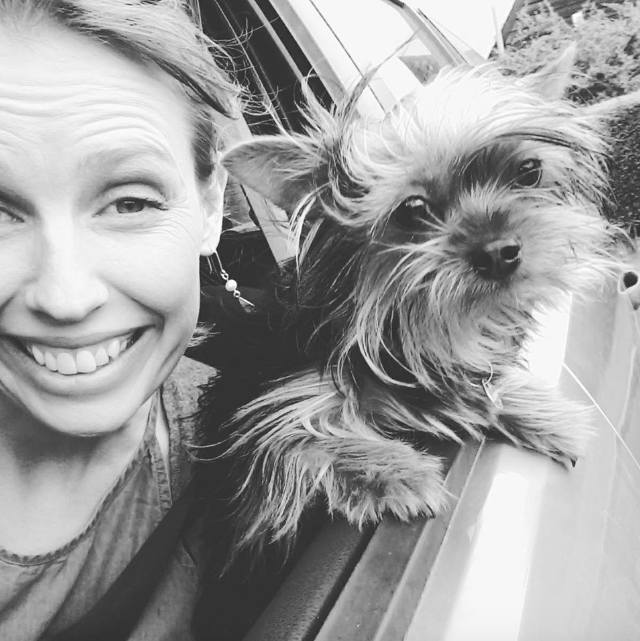 Do you want a place to feel connected at school? Do you need support packaging your NCEA credits and figuring out your pathway? Do you like theatre, debatably great works of literature and small dogs? Come join my homebase. We'll be part of a community which values people who respect each other and our space. We set goals and work hard to achieve them, and are prepared to find new ways of how that journey might look. i'm looking forward to getting to know you in 2020. It'll be great!
---
Jared Gallagher – HBLA (Year 7–13)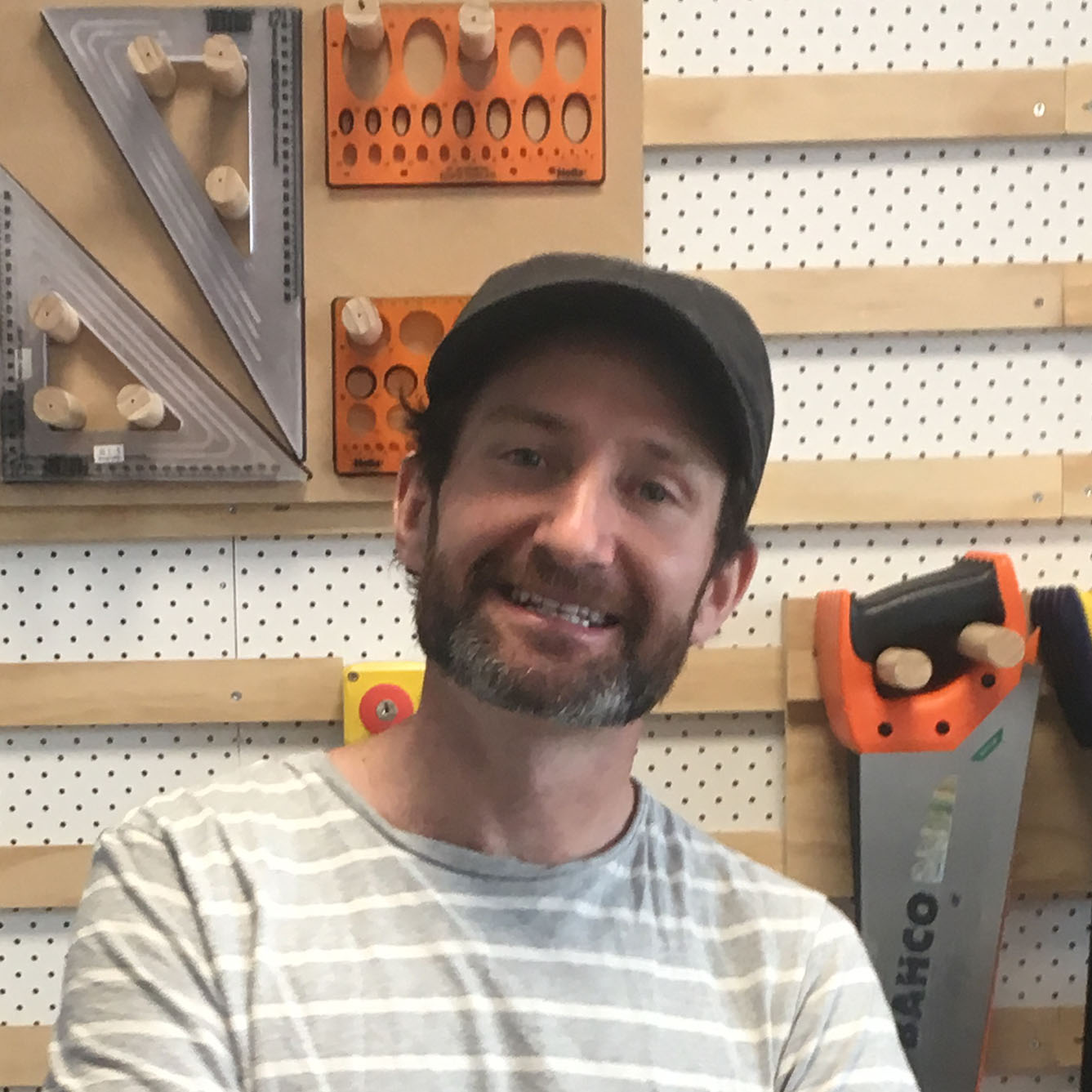 I'm passionate about designing, engineering, tinkering, creating and making things, and more recently I have been really interested in growing organic food. Along with being a HBLA I will also be offering courses in materials technology at levels 4-8 of the curriculum. My hope for students joining my home base is that you come with an open mind, willing to give new experiences a go.
For me it is important that you are prepared to challenge yourself to take up opportunities to explore your ideas about what you are interested in and passionate about and are prepared to share this learning with your fellow students in the home base. During 2020 I will be in Laura's community on Level 1 and we are a community which values people who respect each other and our space. We set goals and work hard to achieve them, and are prepared to find new ways of how that journey might look.
---
Greg O'Neill – HBLA (Year 7–13)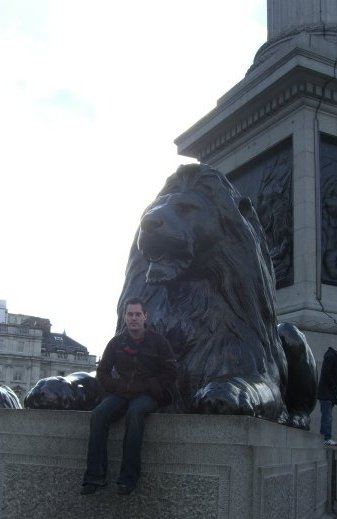 We are a community which values people who respect each other and our space. We set goals and work hard to achieve them, and are prepared to find new ways of how that journey might look. This year I am hoping it will be full STEAM ahead.
That is Science, Technology, Engineering, the Arts and Mathematics. Hopefully you'll bring your own ideas to form a project hopefully with a green technology focus. Whether we work individually or as a group, we'll collaborate to further our learning across the academic curricula.
---
Kirsty McMillan – HBLA (Year 7–13) – Only available to prearranged Proscillio students in dance programme.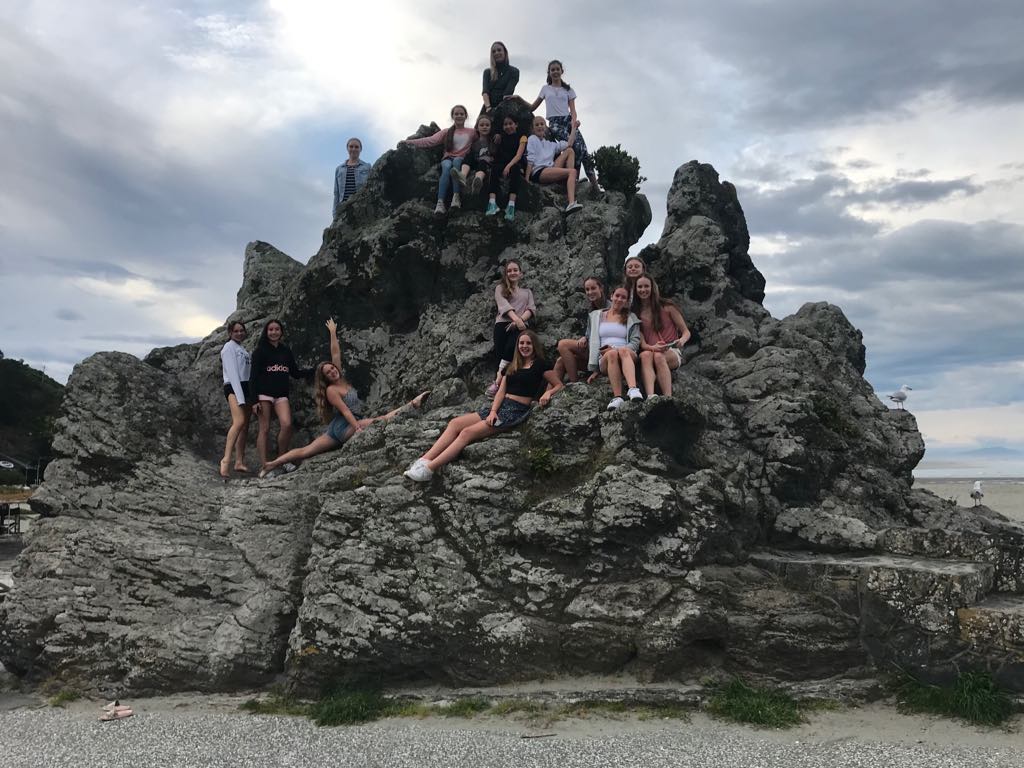 Prosillio is a special homebase designed specifically for the fulltime Canterbury Ballet dancers. Kirsty is the 2020 Prosillio Homebase Learning Advisor and is also Ao Tawhiti's Careers Advisor. Prosillio students are super-fun, focused, friendly, and fabulous. We look forward to welcoming new fulltime Canterbury Ballet dancers.
---
Libby Boyd – HBLA (Year 7–13)
I'm really looking forward to 2020 and am excited about teaching in a new community and at a new year level. I want to have lots of fun and make the most of the facilities we have in our school and in our city. There are so many groovy opportunities for learning and I want to work with people who are keen and willing make the most of them. I have high expectations for students in my home base, but be assured, you will be supported and
encouraged to follow your passions and to make good choices on your learning journey.
About me…I really enjoy lazing around on the couch and watching Netflix but I don't often get the chance because I also love walking, sailing, paddle boarding (it's not lame) and music. I'm interested in lots of things, and as a teacher, especially interested in helping students to engage in a love of learning.
PS. I don't like video games.
---
Ian Hayes – HBLA (Year 7–13) & Deputy Director (Year 1-13)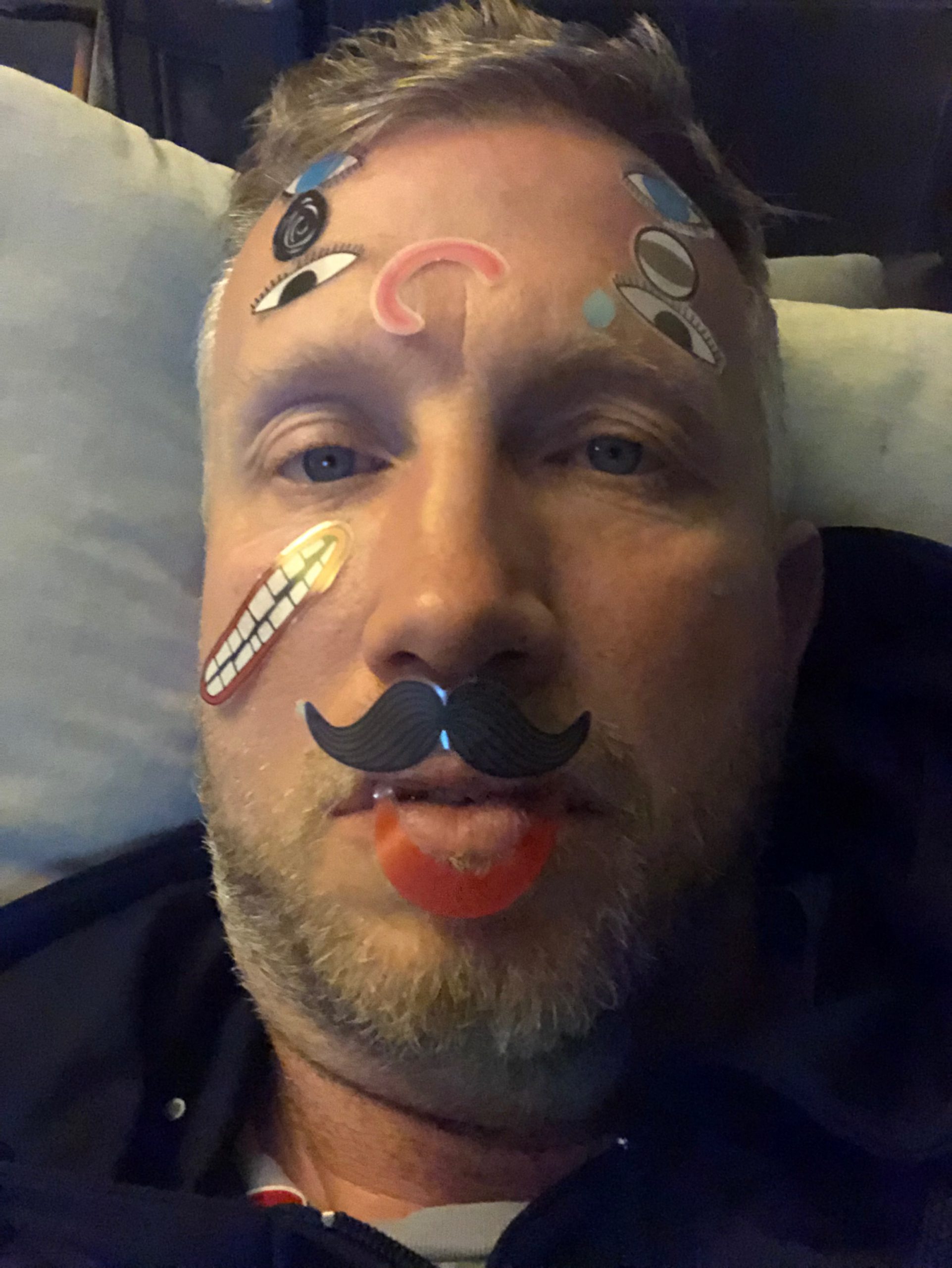 I'm really looking forward to having a Homebase in 2020. One of my main goals has always been to help our students follow their passions and move towards being self managers… our school is here to provide something different for you…after being here since 2001 I have a good understanding of what's possible and how we can make things work for you.
I love keeping fit, playing and watching sport, I love travelling and I love working with technology. I really love DIY, building, fixing things and designing solutions to problems. I love visual art and wish I had more time to play with this.
So…If you are happy to make mistakes, you want to push and challenge yourself, you want to take responsibility for your learning. Then my Homebase is the one for you! Do you know what your passions are and are you keen to develop a learning programme around these? I'm really keen to help make your passions come to life and this school is the opportunity to make this a reality.
---
---
---

Craig's Community – Level 1
Craig Perry – HBLA (Year 7–13) and Community Leader (Years 7-13)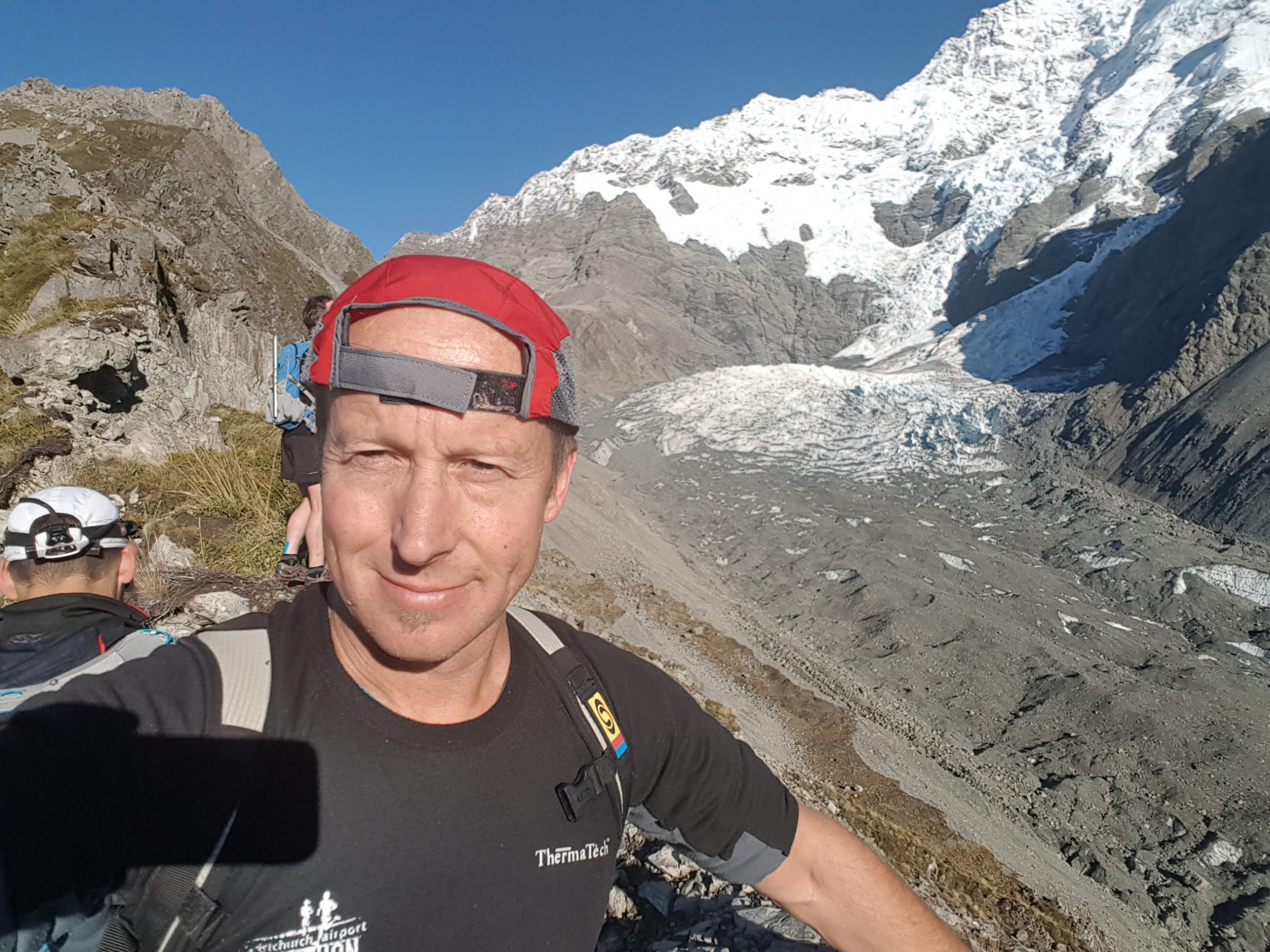 Kia ora, my name is Craig. After my first year as a Community Leader, Learning Advisor and Homebase LA, I love this school, it's values and guiding principles. When not at school (but sometimes at the same time) I am into heaps of outdoors stuff like surfing, climbing, mountain biking, distance running and being a Dad. I am passionate about teaching and learning and making learning visible to all students.
In 2020 I will be teaching a mix of Holistic's, Health and PE for yrs 7-10 and an NCEA course that dips into the Social Sciences and Geography. I have 19 years experience teaching up to scholarship level and am looking forward to having a senior class next year. In this homebase we will focus on aiming high and achieving our personal best. My hope is that students see me as an LA and Community Leader who has empathy, compassion and who loves to learn with and from those in our community.
---
Kelsey Berryman (Term 1) / Sarah Aarts (Term 2, 3 & 4) – HBLA (Year 7–13)
Kelsey: I'll be looking after Sarah's homebase in Term 1. I have a huge passion for physical education and what it offers both inside and outside of school. I love being in an environment that focuses on having fun, learning from mistakes and growing alongside those around us.
Sarah: Hi everyone, I'm looking forward to returning to Ao Tawhiti in term 2 next year. At the moment I'm on maternity leave, spending precious time with my girl, Ida. I'll be teaching Physical Education! Join our Homebase if you like to be organised and have fun at the same time.
---
Megan Taylor – HBLA (Year 7–13) & Deputy Director (Year 1-13)
Kia ora koutou. I'm really excited to be joining Ao Tawhiti in 2020. For the last couple of years I've been teaching teachers at Canterbury University and before that, I was teaching English in high schools. I have a love of words and I'm a big believer in the power of a good story. I love reading, films, keeping active and spending time with friends and whānau, including my two boys, aged 11 and 13. I also love learning, and in 2020 I'll be trying to learn more te reo Māori and get better at playing the guitar.
Our home base will be one where we all get to know each other and work together to support each other with learning. We'll establish some good routines to help us keep on track, engage in lots of discussion and develop strategies for managing our learning.
---
George McKenzie – HBLA (Year 7–13)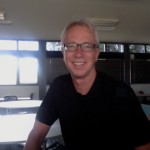 Subjects: English, Business Studies
Interests include: travel, film, art, kayaking and social enterprise.
A homebase is about the students and my role is to help them enjoy school and to do well. Ideally a homebase is run by the students.
---
Rob Miceli – HBLA (Year 7–13)
Kia ora! I'm an English teacher with a passion for reading & film (arthouse, film-noir, sci-fi ) but I'm always open to new suggestions! In this Homebase we take risks, push our limits, and always support each other. If you're the kind of student who is willing to have a go at something new, share your interests with us, and push yourself to succeed – this is a great Homebase for you.
As a member of this Homebase, you will be accountable for setting and reflecting on the progress of your personal goals with high expectations for yourself.
As your Homebase LA, I will be dedicated to backing your best interests and supporting you to achieve your objectives. I'll make sure you take chances, make mistakes, and always learn from both.
2020 is your year – I look forward to being a part of your journey towards success.
---
---
---

Richard's Community – Level 2
Richard McCance – HBLA (Year 7–13) and Community Leader (Years 7-13)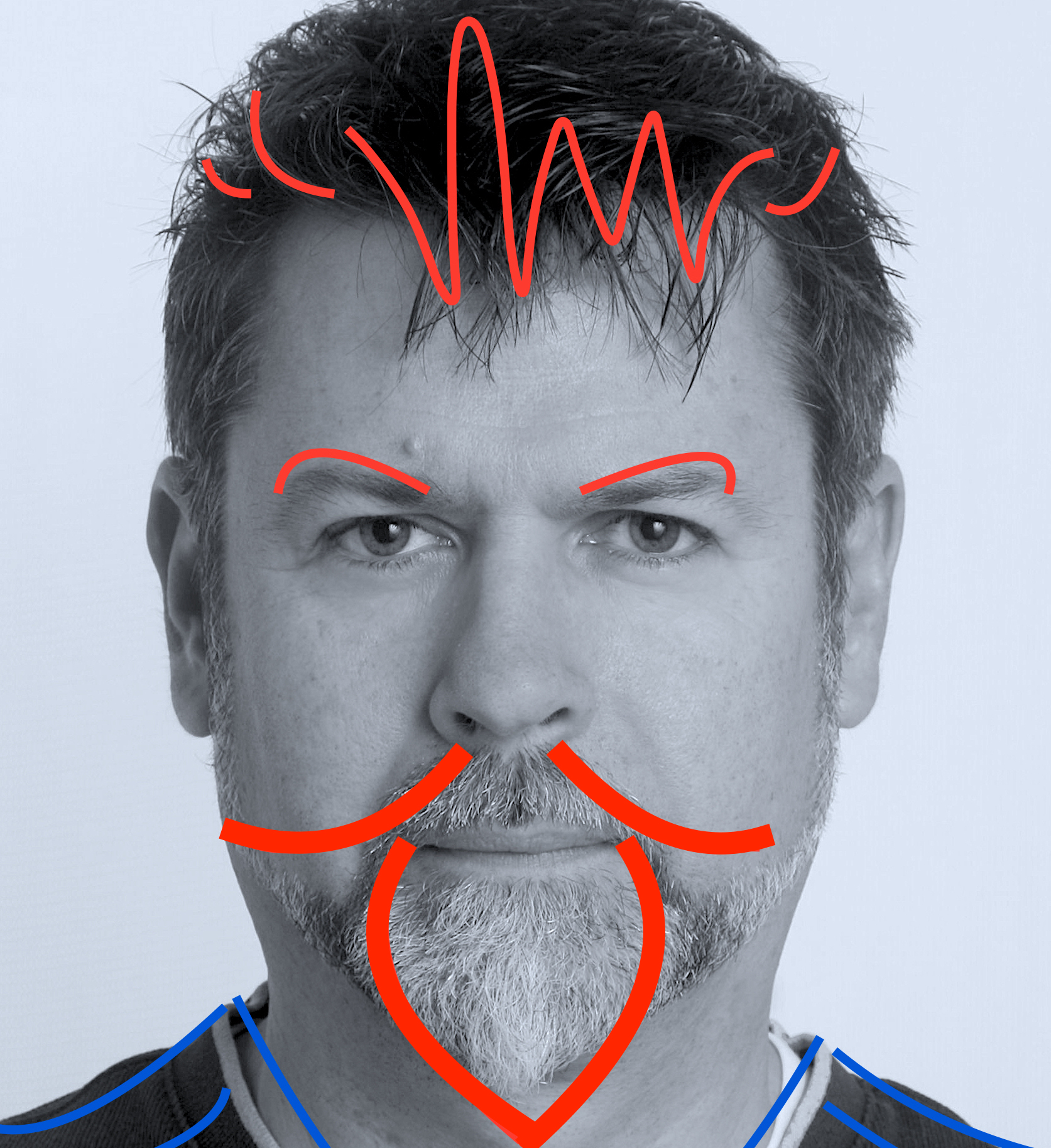 I would like our homebase to be focused on investigating issues of social and political importance. If you are interested in addressing problems like the effects of climate change, poverty, war or racism, then I encourage you to consider joining this homebase. Citizenship, democracy, and activism will all be explored.
My teaching areas include social studies, history, art history, architecture and foreign language learning but it is the application of these areas to the problems listed above where I would hope our homebase could be focused. I work best with students who have a clear idea of what they want to achieve and just need someone to support, mentor and guide them. I do not want to have to be 'the police,' to chase students down and constantly hold them to account. Our homebase will also hopefully include shared food, kahoots and getting outside whenever practical!
Braden Fa'avae – HBLA (Year 7–13)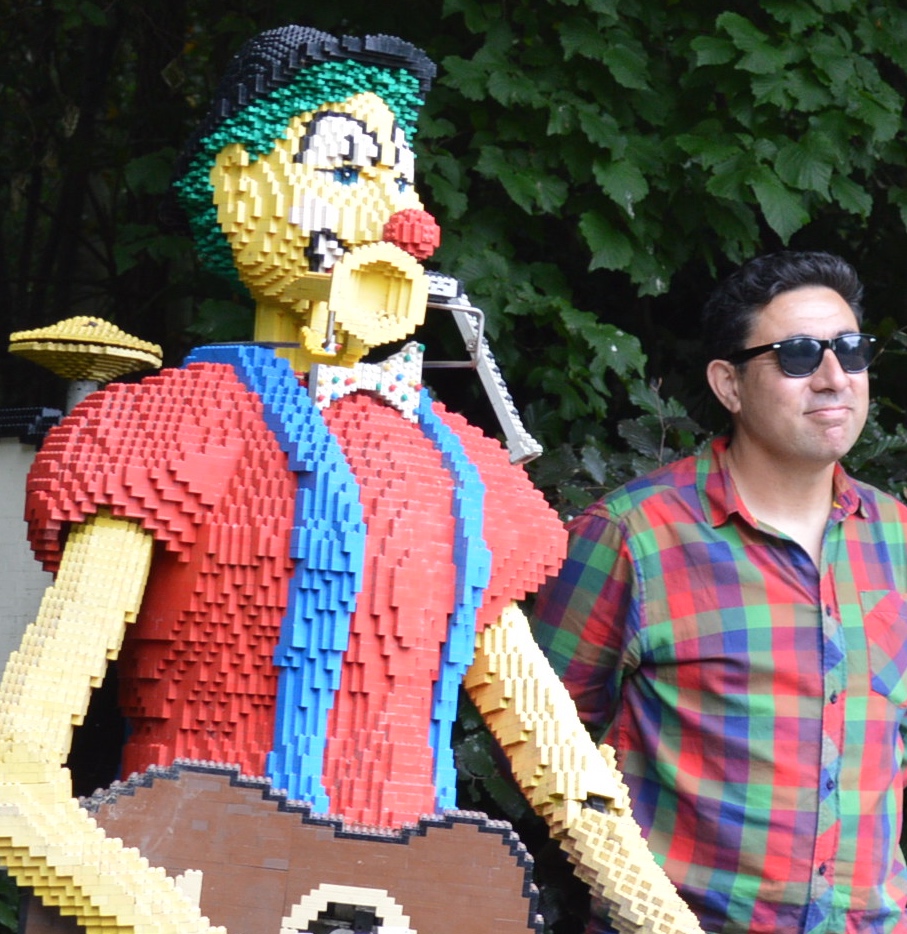 Kia ora
This blurb is intended to provide you with a flavour of who I am as a person, and as a homebase learning advisor. It is also hoped you will derive an understanding of how I attempt to reflect our school's special character. Please feel free to discuss, or email me questions and queries, if you require further information.
In my private world I am husband to Enna, and father to Van and Behr aged 2 and 8 months respectively. I write lyrics, compose songs, and produce music. I read plays, literary texts, history, philosophy and theology. I occasionally write prose.
Music wise, I listen to loads of stuff but am currently feeling invigorated by the reggae genre 'lovers rock' – the likes of Gregory Isaac, Eddie Lovette et al. I am currently producing reggae, pop, and country music.
I derive a lot of meaning from whakapapa from all aspects of my genealogy. All my cultural traditions support me through passing on values and beliefs through the years to me here now. Recently I have been connecting to Samoan culture, reading about pre-colonial life.
I like homebase to be a friendly, supportive place, and a base for students to launch their ideas and projects from. If there is a single defining flavour of homebase it would be 'care for the learning'.
The learning, and especially for me self-directed learning is what makes Ao Tawhiti special. I want to see more student-directed and advisor-supported learning. I am working with students at present to develop more music events; with others on the idea of an overseas learning experience; and on a comic and illustrator convention.
Finally, patience and imagination. I want to encourage you (students) to dream, imagine and create cool learning experiences. Ao Tawhiti should feel like a place you want to come to each day, excited and motivated by what awaits. My hunch is the best way to achieve this is to get more creative, dream more, and try to make it fun to be learning. I certainly experience this when I'm making music. Patience is sometimes required to 'find' the learning that is for you. If you are new to Ao Tawhiti, it can feel quite a change, and sometimes it is right to leap right in and take on new projects, for others it is right to go slow, and allow the learning to reveal itself. What I do know, is that when you find your 'thing' you will be amazing. No-one will be able to stop you.
soifua
braden.faavae@aotawhiti.school.nz
---
Louise Wilson – HBLA (Year 7–13)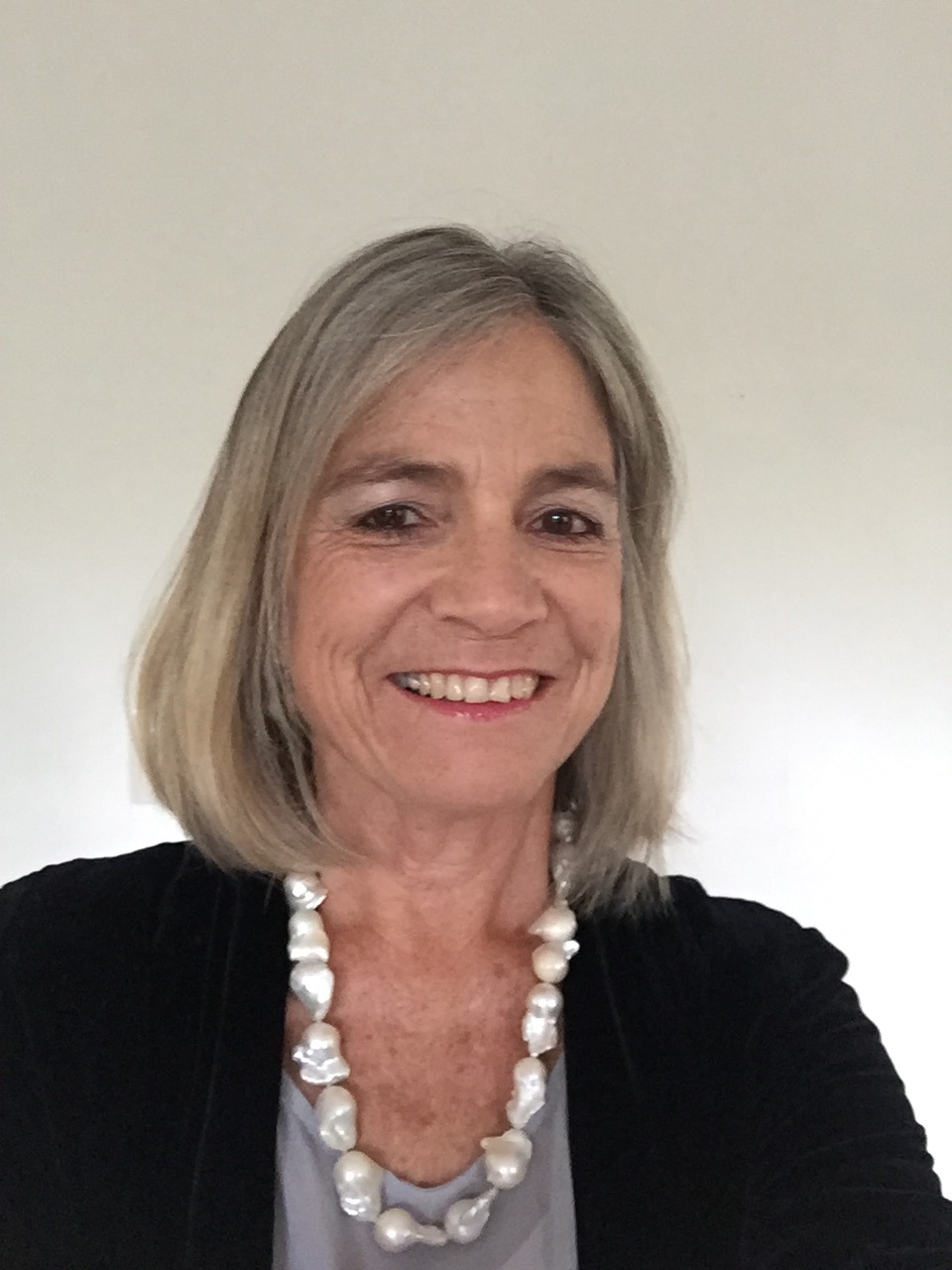 I am a HBLA in the Y 11-13 community and a Mathematics teacher. As a HBLA I am supportive, organised and can be ' on your case' but always in a caring way with your best interests at the centre of all decision making. I have been at Ao Tawhiti off and on since its beginnings as Unlimited so value what it means for a student to be "directing their own learning". The greatest reward in teaching for me is to see my students achieve their goals. In 2020 I would like my Homebase members to come up with and follow through a small project that could be benefit a group in the wider community.
---
Duncan Woods – HBLA (Year 7–13) & Deputy Director (Year 1-13)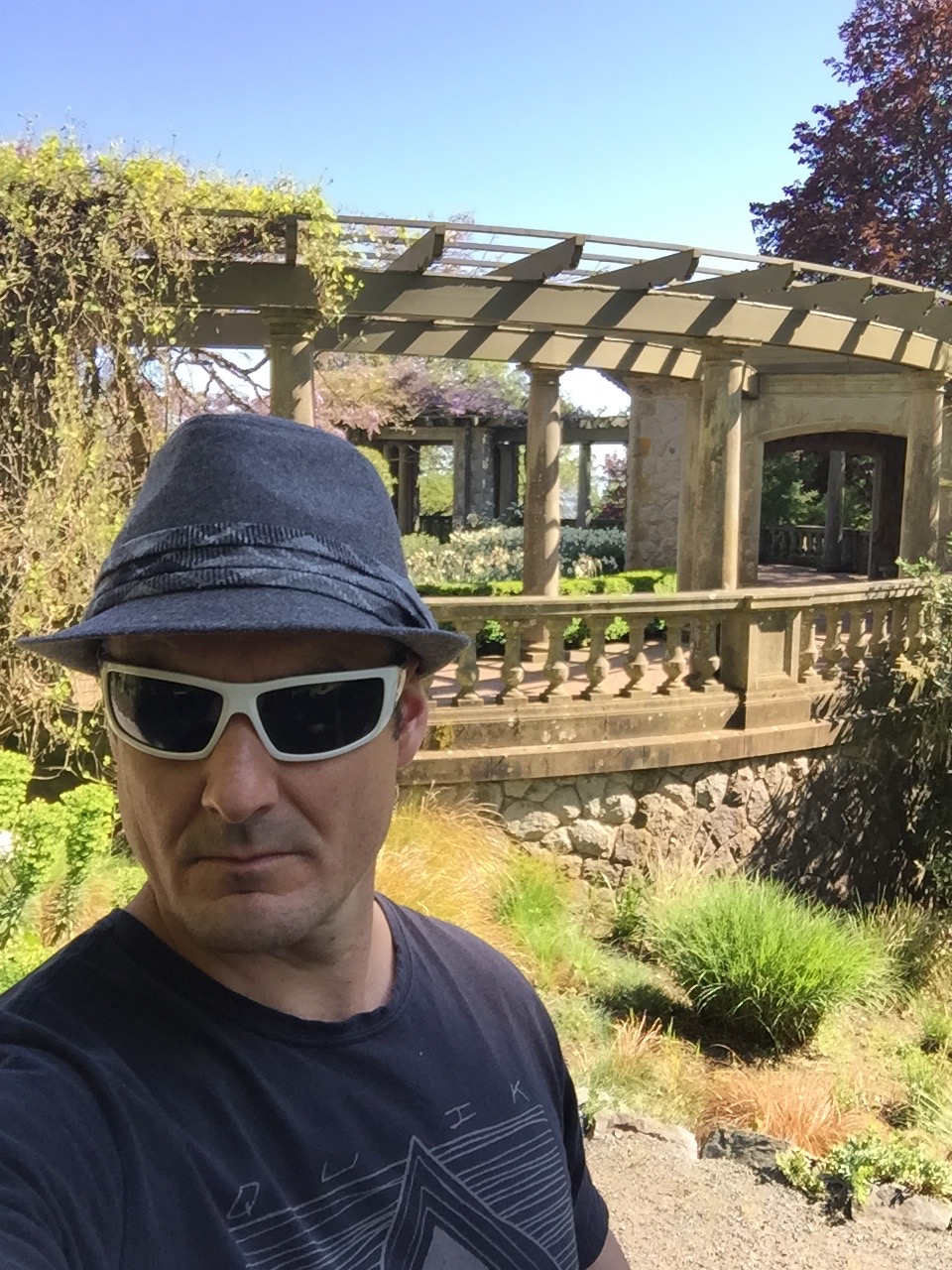 I'm excited at the prospect of having a homebase again in 2020. I have a passion for being active. I love to get into the gym and out running. I also love film, music and can cook a mean curry!
This year will be my 14th year at the school! One of the big lessons that I've learned over those years is the value of homebase and the impact that a great connection between a student and their LA can have.
I believe that being a HBLA is about building an understanding with each student and supporting them to achieve the things they dream of. I have a strong belief that each student has a huge capacity to achieve remarkable things.
I'd love to have students from year 7 to 13 in the homebase. For older students I'd like to support you to grow as leaders in the school and for younger students I want you to feel that you are surrounded by a homebase that will support you to feel connected and valued as a member of our community.
---
Marlene Te'evale-Hunt – HBLA (Year 7–13)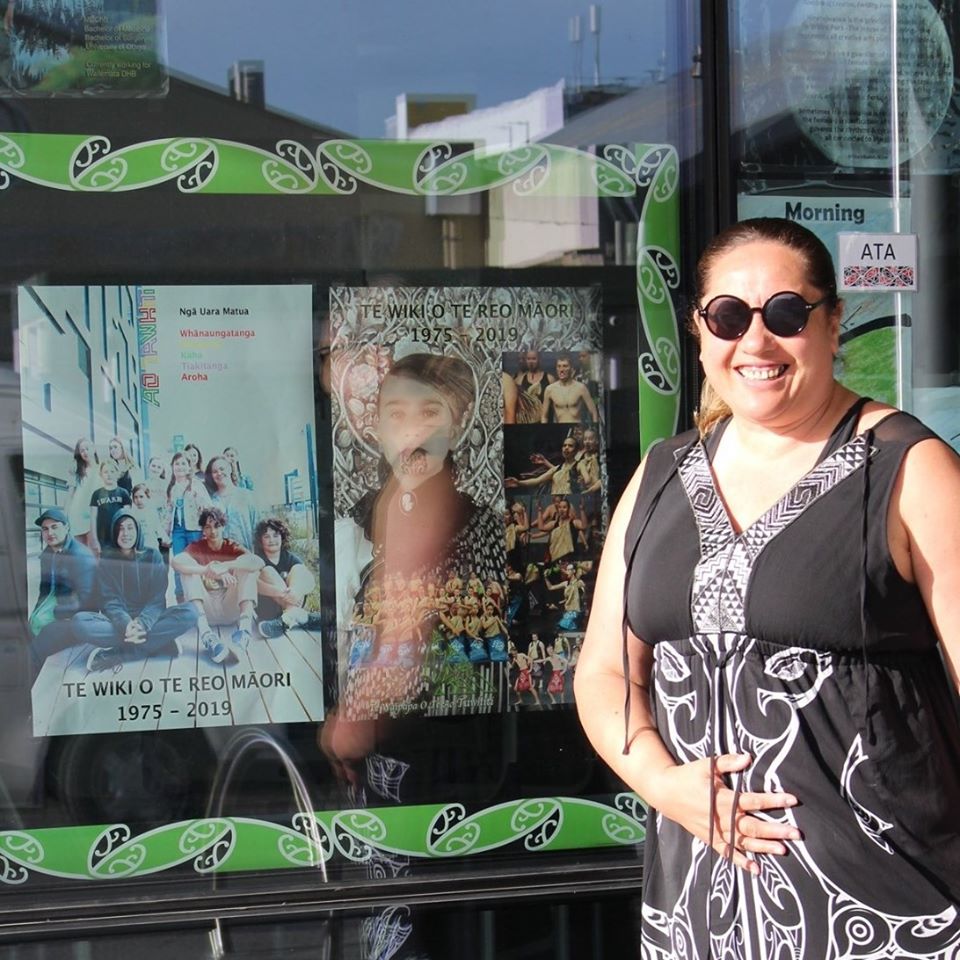 Ngā mihi mīharo ki a koutou katoa…
Ko Marlene Te'evale-Hunt tōku ingoa, though most call me Marz. I have many interests and my absolute passion is making films.
As a Homebase Learning Advisor, I will support my HB students by being open, honest and direct to support your academic success towards your absolute passion. Together we will take steps towards your goals and aspirations by providing educational opportunities that are relevant to your needs.
2020 I will be teaching Te Reo Māori – Literacy, Holistics – Media Film and Print. If there is true interest and absolute commitment from students and their whānau maybe even Kapa Haka again will be a class…
My words of wisdom which I feel rings true to me and I like to live by were uttered by a young man named Cameron Duncan who was and still is an inspiring New Zealand filmmaker whom LOTR Return of the King was dedicated to…"U only regret the things u don't do! No regrets…!"
Tuturu whakamaua kia tina!
Tina! Haumie! Hui e! Taiki e!
---
---
---

Steve's Community – Level 2
Steve Hunt – HBLA (Year 7–13) and Community Leader (Years 7-13)
I guess I've got three main interests that become part of how our homebase might work. I have a love for sport and enjoy supporting students with their sporting goals. I enjoy exploring skill development, mental skills, event management, nutrition and training and conditioning. I have recently negotiated with Iron Hood Fitness (check out: ironhoodfitness.co.nz) for student memberships next year at a much reduced rate, and am looking forward to making the most of that. This is not a Homebase exclusive thing, it will be available to all in the community and certainly not compulsory for my homebase either!
I enjoy working with students who have a personal inquiry / passion project / impact project / AT project. I feel I am good at working with students to add depth of learning to their projects and make real world connections leading to meeting interesting people and visiting interesting places. These could be about anything from scuba diving to space travel and anything in between!
Lastly, I enjoy getting out and about. There's a reason our school in in the CBD and near the bus exchange – there are so many opportunities for learning just outside our school and I intend to make the most of all of them! These authentic, real world experiences can be hugely powerful for our students and just exciting for me to be a part of.
I have high expectations for my homebase in 2020 and look forward to supporting them to make the most of the opportunities in front of us.
---
Holly Ramsay – HBLA (Year 7–13)
I am very focused on art making of all kinds and see this as successful a career pathway for many and this is why I teach it, share ideas about art. So if you are creative or are interested in art then I'm a great person to have around. I am into being outside a lot like swimming in the ocean and playing with boats, biking and walking around places where there are heaps of plants especially huge trees, and visiting art galleries. I love all animals and see them as sentient beings just like humans are. I love plants and how they can heal us. I make pottery and paint lots. I also love meditating and can teach you ways of doing this too. If you want to know more, just ask me.

---
Matt Parkes – HBLA (Year 7–13)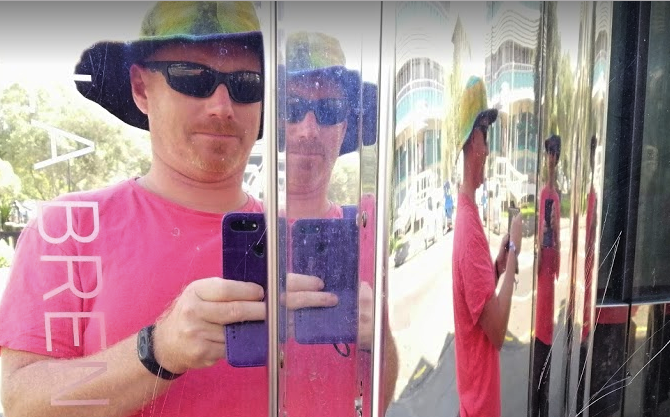 – Who is Matt Parkes? – Honestly? Have you not being paying attention AT ALL? – Science/ sci-fi geek – Loves beach and forest walks/ bike rides – Skiing in the winter, canoe polo and social hockey in the summer – Craves intelligent conversation – A little bit of laughter, a little bit of sarcasm, endless patience and energy (apart from days with a Y in) a little bit grumpy (but only in days with a D in) merciless and never-tiring nag – Passionate about understanding the world and everything in it, personal improvement and trying new things – Must love dogs
---
Zack Williams – HBLA (Year 7–13)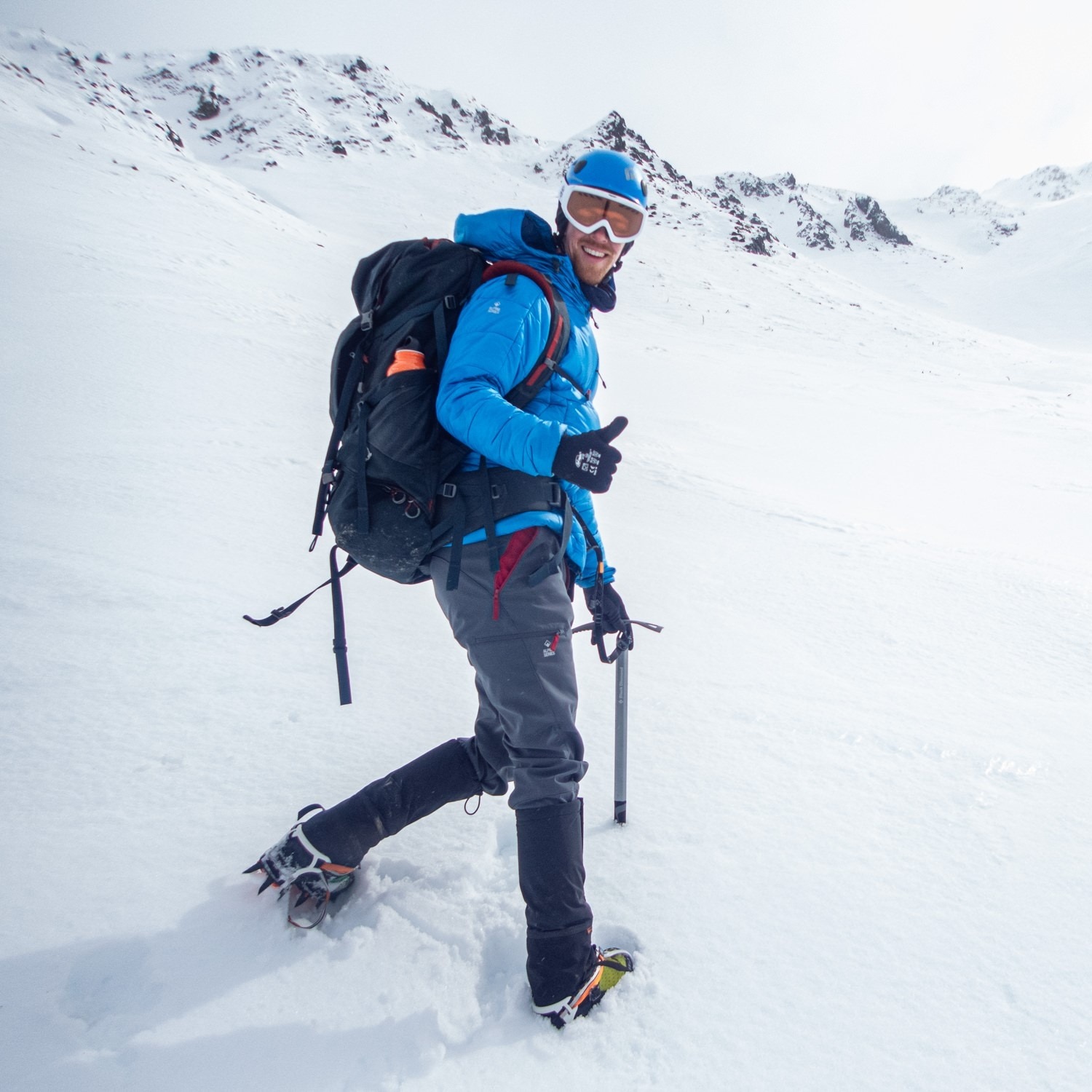 I'm passionate about chemistry (and science in general), as well as tramping, mountaineering, bouldering, rock climbing, rogaining, skiing, backcountry conservation, and just adventuring in the outdoors in general, and capturing it with some photography. When I'm out there, I try to push myself to conquer a new peak, to go further than before, or to persevere in rough weather with just what I've got in the pack on my back. I find that having a growth mindset helps get me through the tough stuff – we'll work together to develop those useful qualities so that you can achieve your own exciting goals.
---
Brent Silby – HBLA (Year 7–13)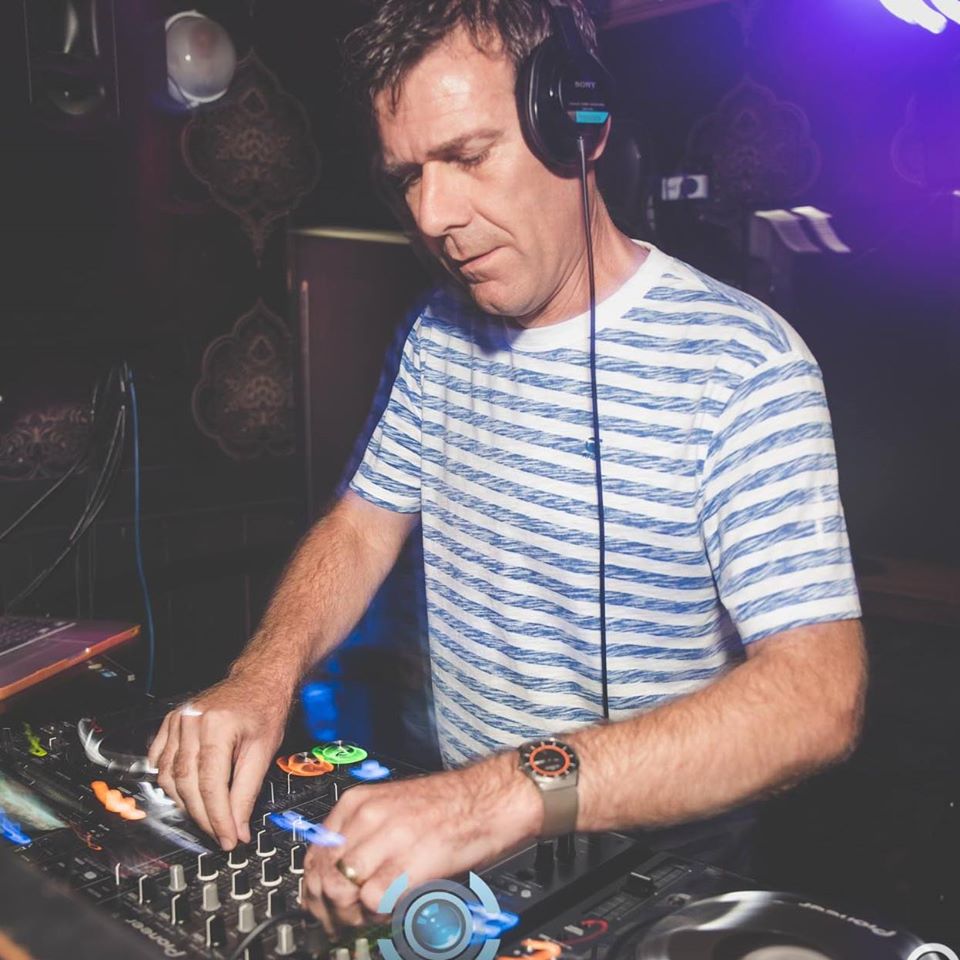 Philosopher by day, DJ by night. At school I teach Philosophy. Philosophy is the love of wisdom. My homebase is for students who love wisdom, i.e. philosophers. There are many philosophical problems that we need to solve and even more philosophical questions we need to ask. We will discuss, read, and write philosophy. Outside of school I am a DJ, playing music most weekends in various bars and clubs under the alias "Maestro B". I also produce a weekly radio mixshow for 105.7 PulzarFM.
---
---
---

Kay's Community – Level 3
Kay Hayes – HBLA (Year 7–13) and Community Leader (Years 7-13)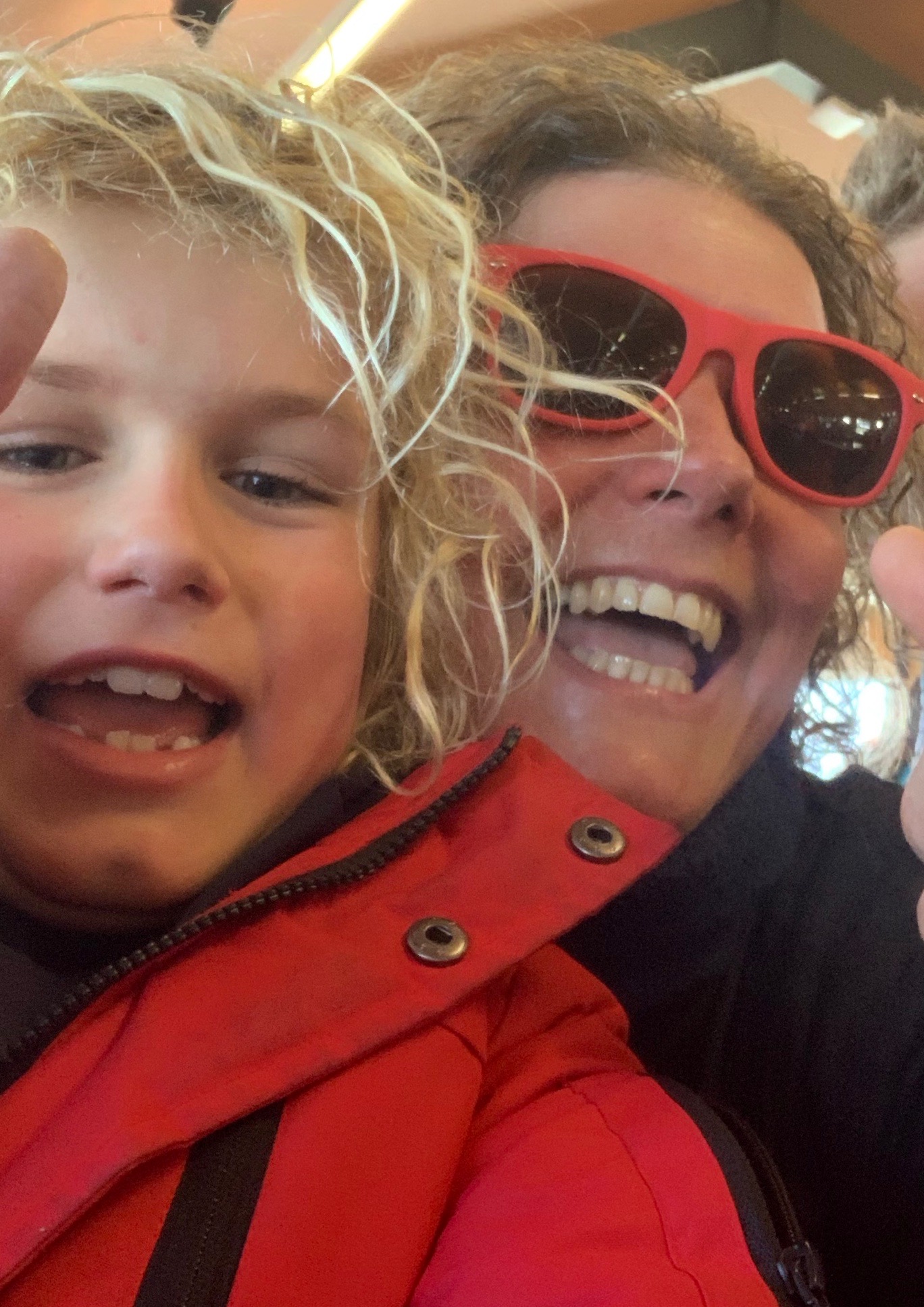 I grew up in a small village on the outskirts of London. After a career in Law I decided to broaden my horizons. I spent a couple of years travelling and by accident rather than careful planning I arrived in NZ. Here I ran a couple of small businesses before deciding to become a teacher.
I am super passionate about travelling and especially getting to know other cultures. I am a really busy person and I love learning and trying out new things. Recently I have started to learn the guitar, 3D printing and I am trying to get my head around the software that we use for laser cutting.
My other passions include sport, DIY, snow boarding and travelling. Family, friends and community mean a lot to me. Being so far from home I understand the need to belong and to feel a valued member of the team. As an HBLA it is very important to me to get to know each student and their whanua. I love finding things that excite my students as well as meeting their needs. I am primary trained and I have worked with years 0-8 for 10 years. I have worked in the secondary part of Ao Tawhiti for 4 years now.

---
Michelle Verkaaik – HBLA (Year 7–13)
I'm new to Ao Tawhiti this year and I'm super excited to be part of the such a dynamic learning community. I have just returned from a 3 year adventure in the United States where I enjoyed experiencing a different culture and school environment, as well as exploring all of the fabulous places that the USA has to offer. Previously I have worked in three different Christchurch secondary schools teaching Science and Maths. I enjoy skiing, mountain-biking, rogaines and squash.
I am relentlessly positive about my students and what they can achieve. I look forward to working together to find learning pathways that both excite you and create the foundations required for wherever you want to go.
My specialist subjects are Science, Biology and Maths and my passion is environmental issues and sustainability.
---
Kate Armour – HBLA (Year 7–13)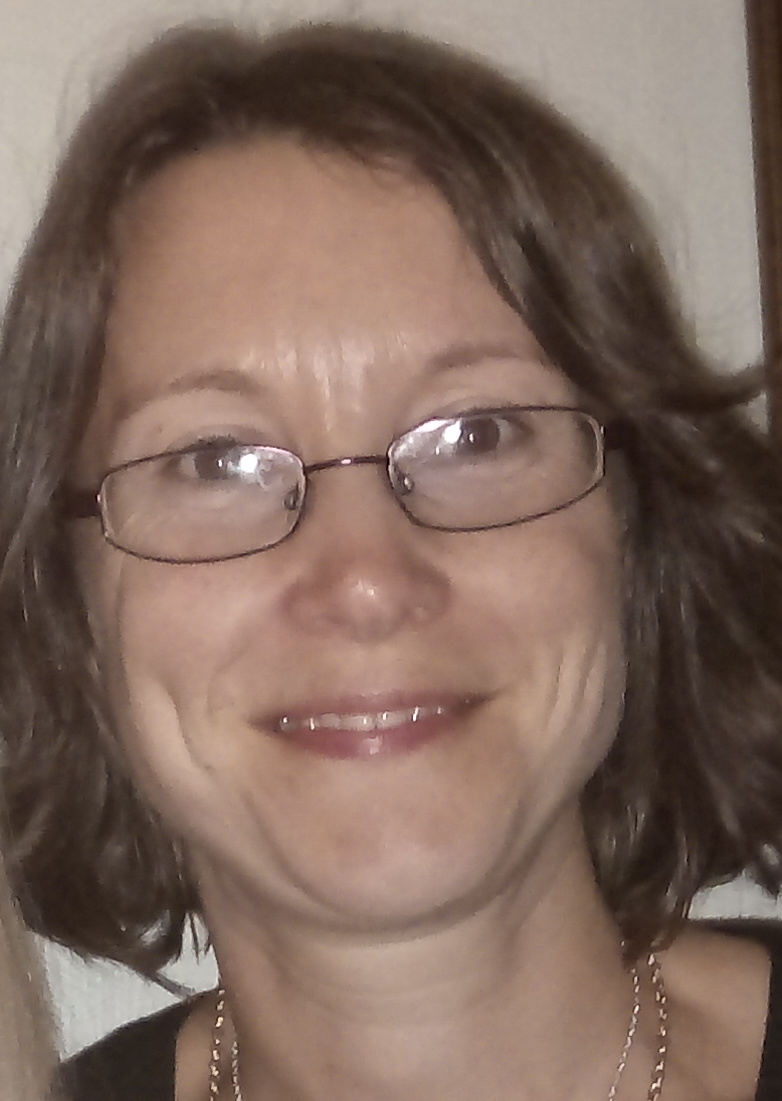 Kia ora koutou I'm Kate and this will be my fifth year teaching at our wonderful school. Originally from the UK, I have made my home in Christchurch Ōtautahi where my passions and interests revolve around family, school, sustainability, the outdoors and, yes, still learning to be a better LA everyday!
In a previous life, I worked for the Department of Conservation, local council, and teaching English as a second language. I'm a parent of three children (11, 13 and 16.) I get on well with most personalities and as an HBLA I will work with you to achieve your goals in your way, helping you get the support you need to do this. Students in my homebase will need to participate in homebase activities, have clear goals for their learning, be respectful towards others, and be honest with me and themselves. Next year I will be supporting students in Learning to Lead (L2L) time and teaching classes in literacy, sustainability and holistic studies.
---
Niki Stephenson – HBLA (Year 7–13) & Deputy Director (Year 1-13)
Kia ora! I am incredibly excited to be an HBLA in 2020 and to be working with some new ākonga. I am passionate about our school, student centred learning and assessment and using the city centre as our classroom. I'm really positive, love learning, cooking, walking and yoga. I can't wait for the opportunities next year will bring!
---
Derek Thatcher – HBLA (Year 7–13)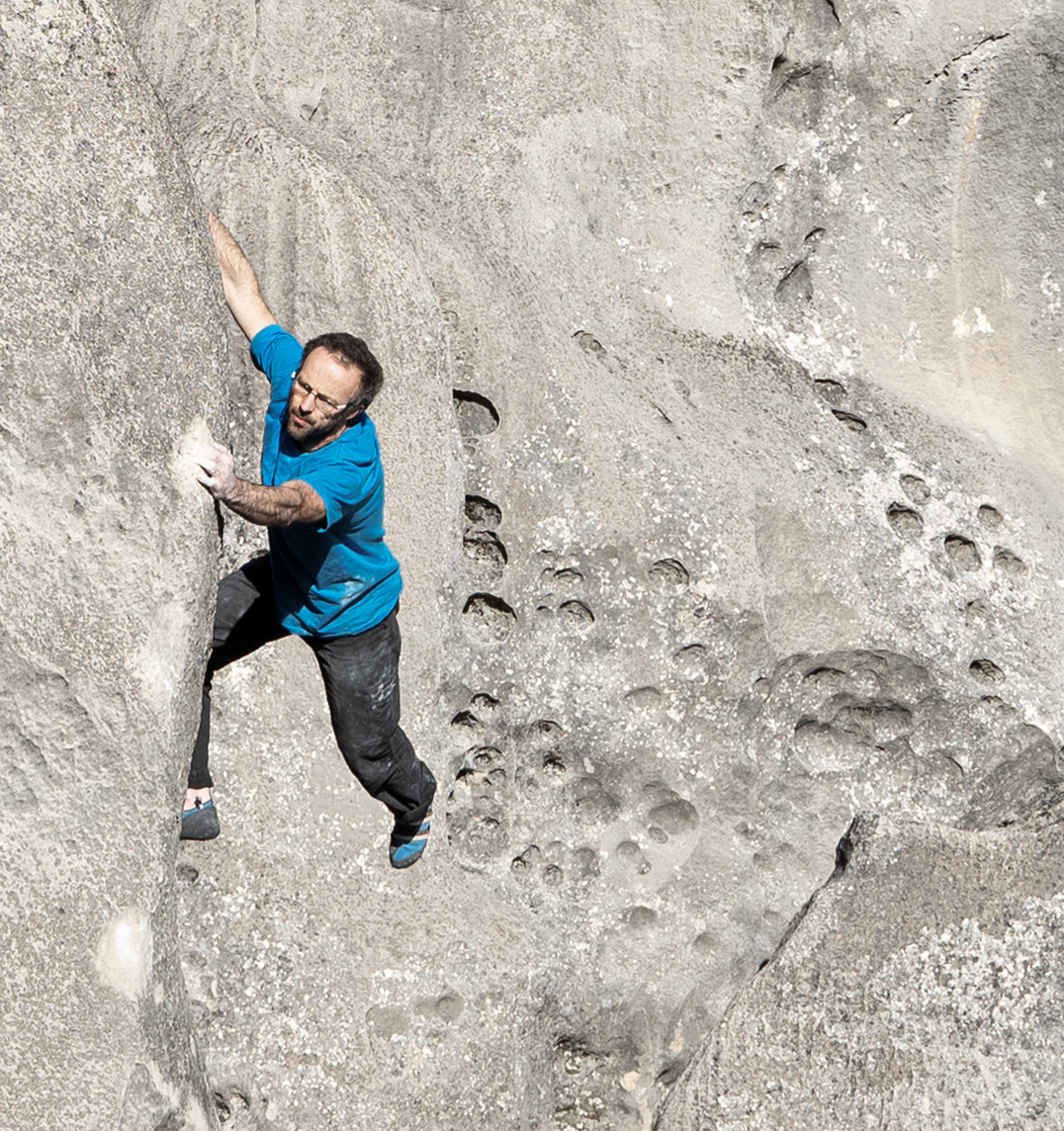 Kia ora, I have been a learning advisor since 2006 teaching Mathematics, and Digital Technology. I believe as a Homebase LA I am here to help you transform into an confident, independent learner and my role is to advise, encourage and assist in any way I can (information, motivation, accountability, …).
All my personal interests revolve around challenges and problem solving. This mostly with involves trying to climb various impossible looking bits of rock but also includes surfing, photography, web design, programming, cubing and DIY. Interests: Climbing Rocks, Programming, Web Design, Surfing, Photography, Adventure
---
---
---

Sarah's Community – Level 3
Sarah Marshall – HBLA (Year 7–13) and Community Leader (Years 7-13)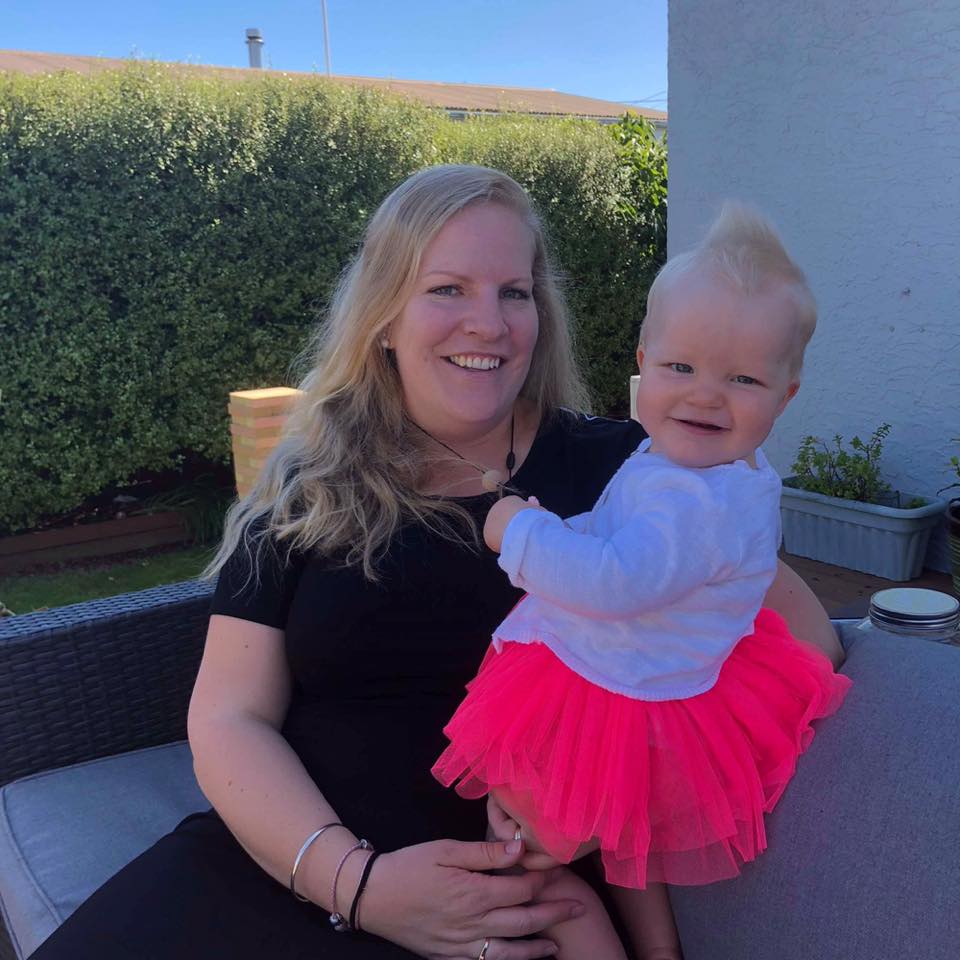 Kia Ora guys In my homebase I like to be organised and have routines for my students. Having parents involved in our learning is key, and finding out new things we don't know.
In 2020 I am planning on having a focus on performing arts learning within our Homebase.
So it this sounds like you, then come and join me for 2019.
My teaching subjects are Dance, PE, Health and Social Science. I enjoy all sports, cooking, and getting out and about in the community.
---
Alister Emerson – HBLA (Year 7–13)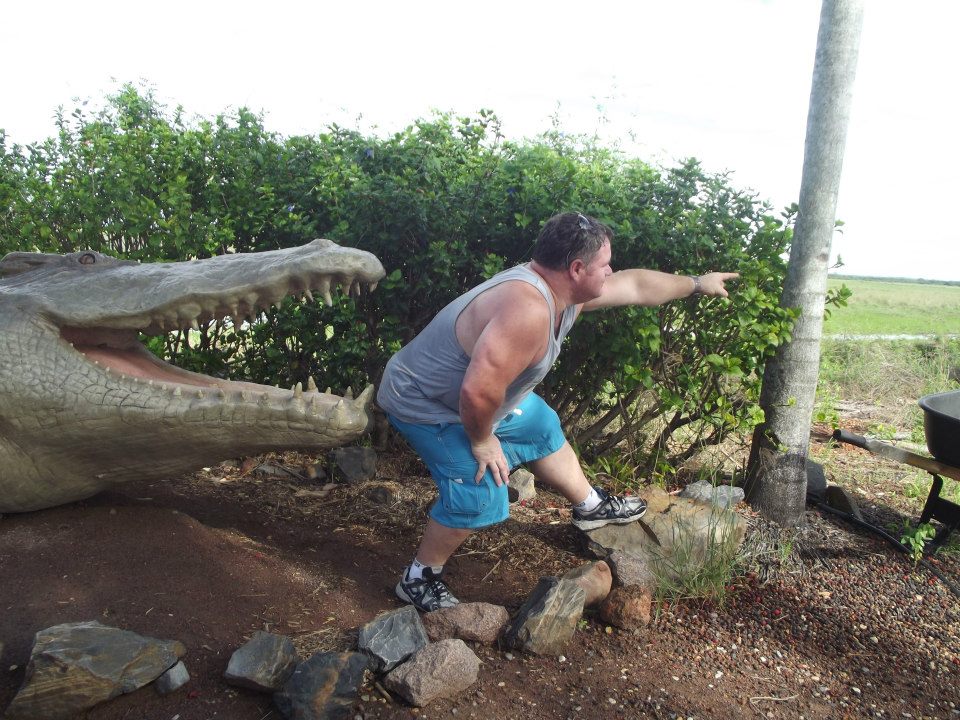 Warning: Do not allow children to play in the dishwasher. Do not eat your ipod shuffle. If knowing that some space cadet actually wrote those safety warnings in real-life annoys you as much as it does for me, then we are on the same wavelength.
I am a creative person and I have worked as a teacher and in the theatre industry for twenty years; including working as a lighting and sound technician, designer, director and playwright. The names of some of my plays might give you a sense of how my brain works: Ed Sheeran Tastes Like Chicken; Six Polar Bears Fell out of the Sky this Morning; and A Beginners Guide to Smuggling Chameleons. I like to make theatre to change the world around me and was chosen as one of 50 international playwrights as part of the 2019 Climate Change Theatre Action project, a worldwide series of readings and performances of short climate change plays presented with the United Nations COP meetings. My play Six Polar Bears Fell out of the Sky this Morning was performed in 30 cities around the world.
On weekends, when I am not locked in a dark theatre somewhere, I like to mountain-bike, whitewater-kayak, ski, tramp and rock climb. Luckily I am the wrong shape to break so when I crash on my mountain bike or when I am skiing, I tend to bounce.
I am looking forward to teaching at Ao Tawhiti again because I was an LA from 2007 – 2010, when Unlimited Paenga Tawhiti was in the city, but moved to Australia for a few years to cuddle wombats and wrestle crocodiles. Subjects I know some stuff about include Drama, English, Multimedia, Outdoor Ed and ICT. I also make a mean Buttered Chicken.
If that sounds like you, I look forward to working with you. But I should say; Warning. Being in my homebase may contain traces of nuts. Do not attempt to stick a homebase in your ear. Batteries not included.
---
Matt Davis – HBLA (Year 7–13)
Please talk to Matt directly if you are interested in getting more information about his Homebase.
---
Steven Mustor – HBLA (Year 7–13) & Director (Year 1-13)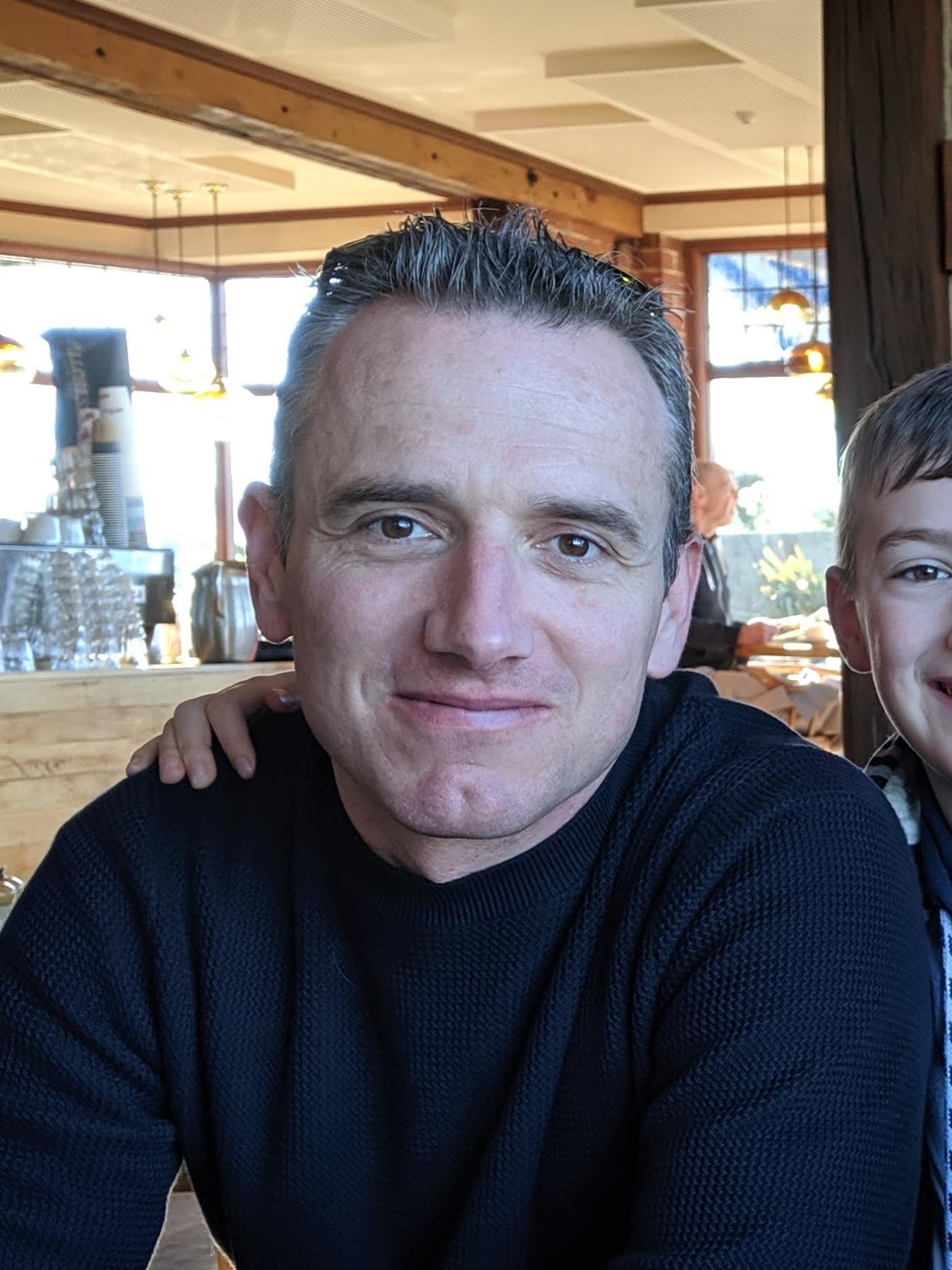 I love being part of the community that contributes to Ao Tawhiti Unlimited Discovery. Being your Homebase LA means I get to build a relationship with you to ensure you can achieve your personal goals, whatever they may be. As your HBLA I'll work hard to get you the support, guidance and direction you need to make your plans a reality. My homebases have always established a way to come together and be more than just a group of people that meet regularly.
---
Richard Pitts – HBLA (Year 7–13)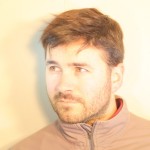 A bit about me:
I'm a geek, but a social geek. I like playing games (both computer, board game and mind varieties), discussing films and books… not just doing these things by myself, tucked away in a corner. If you want to be tucked away in a corner, my homebase is not for you!
I love making films and music and art, and I reckon doing those things might make for a cool homebase project. Write a song, then record it, then design a music video, then record the music video? How fun!
I'm pretty honest with people – if you can't handle any form of criticism, then maybe look elsewhere. I really do encourage students to take responsibility for their own learning: what that means for you in a practical sense is that you'll fill out your own 1-1s and IEMs, chase up LAs yourself to correct your own attendance, and be held accountable for your own progress in SDL periods. I will give advice and guidance in abundance, and give you the tools to help you manage yourself, but please don't expect me to be running around after you.
I like to discuss how to better oneself: these discussions frequently revolve around diet, exercise, and metacognition (thinking about thinking). I love a good argument, too ('argument does not equal 'fight')! If you don't like considering how to better yourself as a person, or you don't want to be called out on a horrendous diet or belief, then move along!
Next year, Richard's HB is hopefully going to be comprised of students with an interest in either FILM, ANIMATION, DIGITAL ILLUSTRATION, PODCASTING, PSYCHOLOGY, or a MIX OF THESE. We're looking to work together on some interesting projects around these areas, so if this is you, read on!
I really do think this is potentially the best school in the world, and I want us to improve all the time. For that reason, I have high expectations for my homebase around behaviour, cleanliness, respect and personal achievement. Those students who are willing to push themselves and particpate generally have a really rewarding time in my homebase
---