(due 11.59pm on Wednesday, 2nd December)
The Homebase Learning advisor is one of the most critical relationships at all levels of learning at Ao Tawhiti Unlimited Discovery. It is a relationship that is vital for ensuring that students get the support they need to create, follow and reflect on their learning goals.

The profiles are organised into the 2021 communities. After reading through the HBLA profiles, click the link below to make your selection for 2021.
---

Nadine's Y1-3 Community
(Nadine, Mel, Bonnie, Someone New)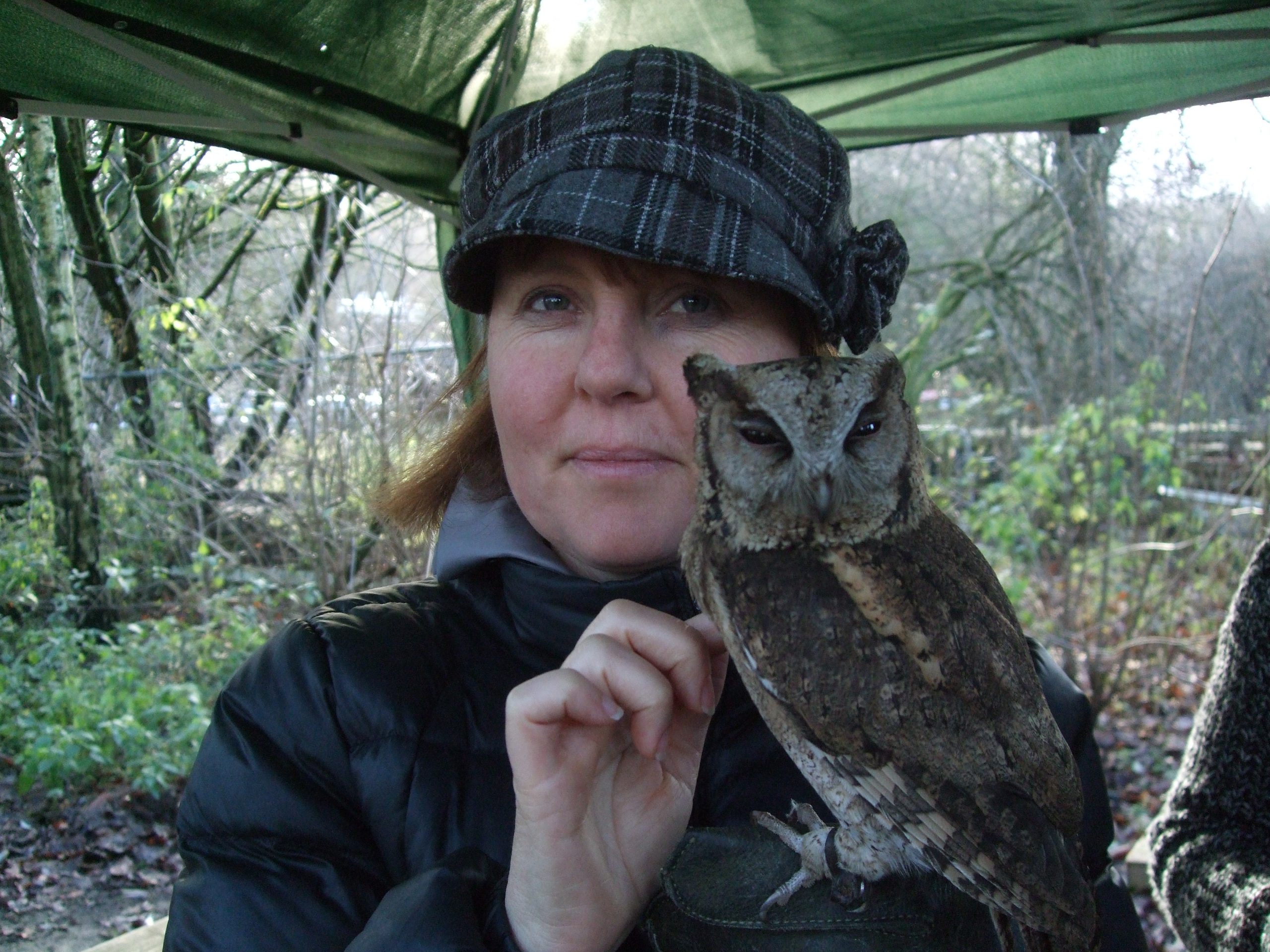 Nadine Walmisley
Y1-3 HBLA (Floor 1)
Kia ora! I am thrilled once again to work with the newest members of our school.

I have been at Ao Tawhiti since its beginning, and was a member of both Discovery 1 and Unlimited Paenga Tawhiti before that. I am a passionate defender of our special character.
I seek to facilitate an environment where first and foremost the children, and their whānau , will find a place that is their own. This is a place where we can discover new experiences, direct our own learning, celebrate success, work through difficulties and have heaps of fun. The areas of teaching I enjoy the most are science, maths and reading – I dream of my own picture book library.

In my personal life I have a passion for travel (sadly on hold for now), a love of reading, cooking and gardening – all of which I enjoy doing with my husband and three adult children
---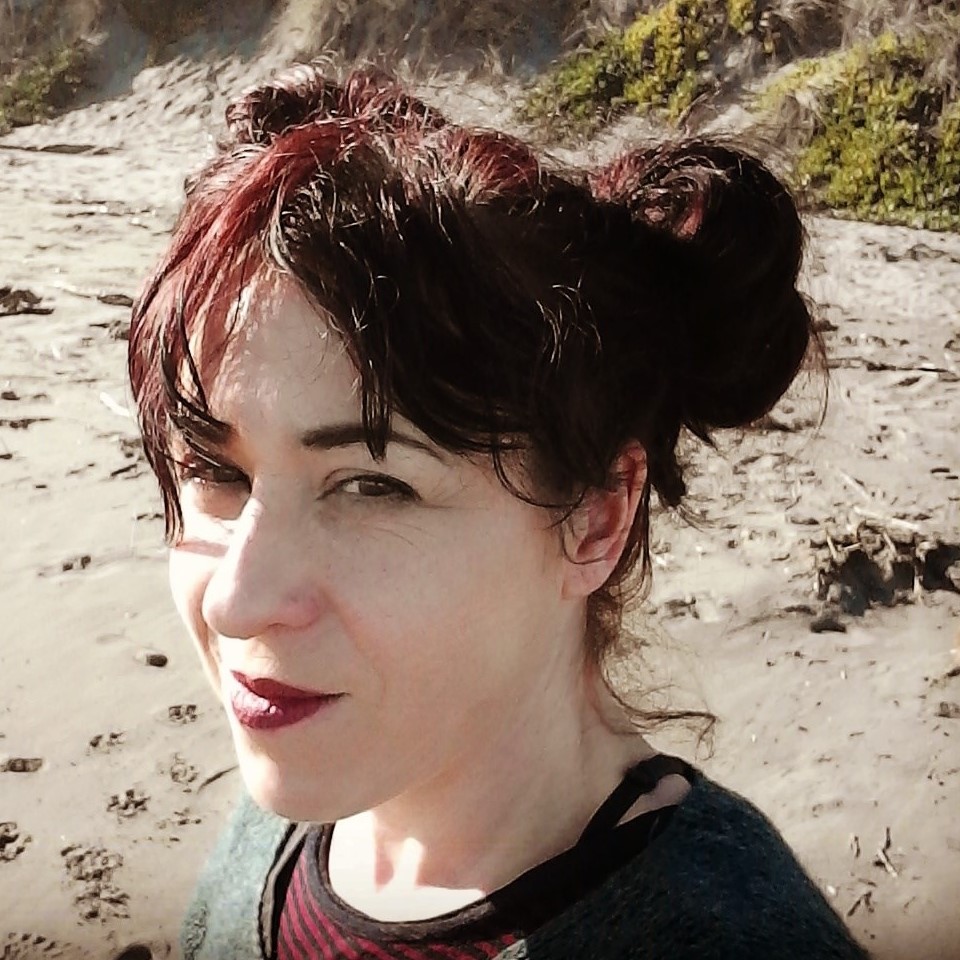 Mel Fisk
Y1-3 HBLA (Floor 1)
Kia Ora! This year I asked my current students to help me write this, so here is what they have said about working with me (although none of them mentioned the thing I love most, which is books, reading and reading aloud, especially to kids)…
"What is it like to work with Mel?" Great, it is very fun. Awesome and lovely! She helps us with our work. The best! She is FUNNY. She is kind and happy and she helps her children.
"What is Mel good at?" Looking after people. She is good at caring, and good at drawing. Science, being loud, teaching art. Teaching. She gives me lots of hugs. She helps me to write. Making people happy. Mel is good at art and science. She does really fun maths. She is kind, she is funny, she is loving and she is good at teaching. She does really funny accents, like being Irish and stuff. Mel is good at trying new things. Art. Helping people when they do something wrong. She is very kind. She is good at teaching.
---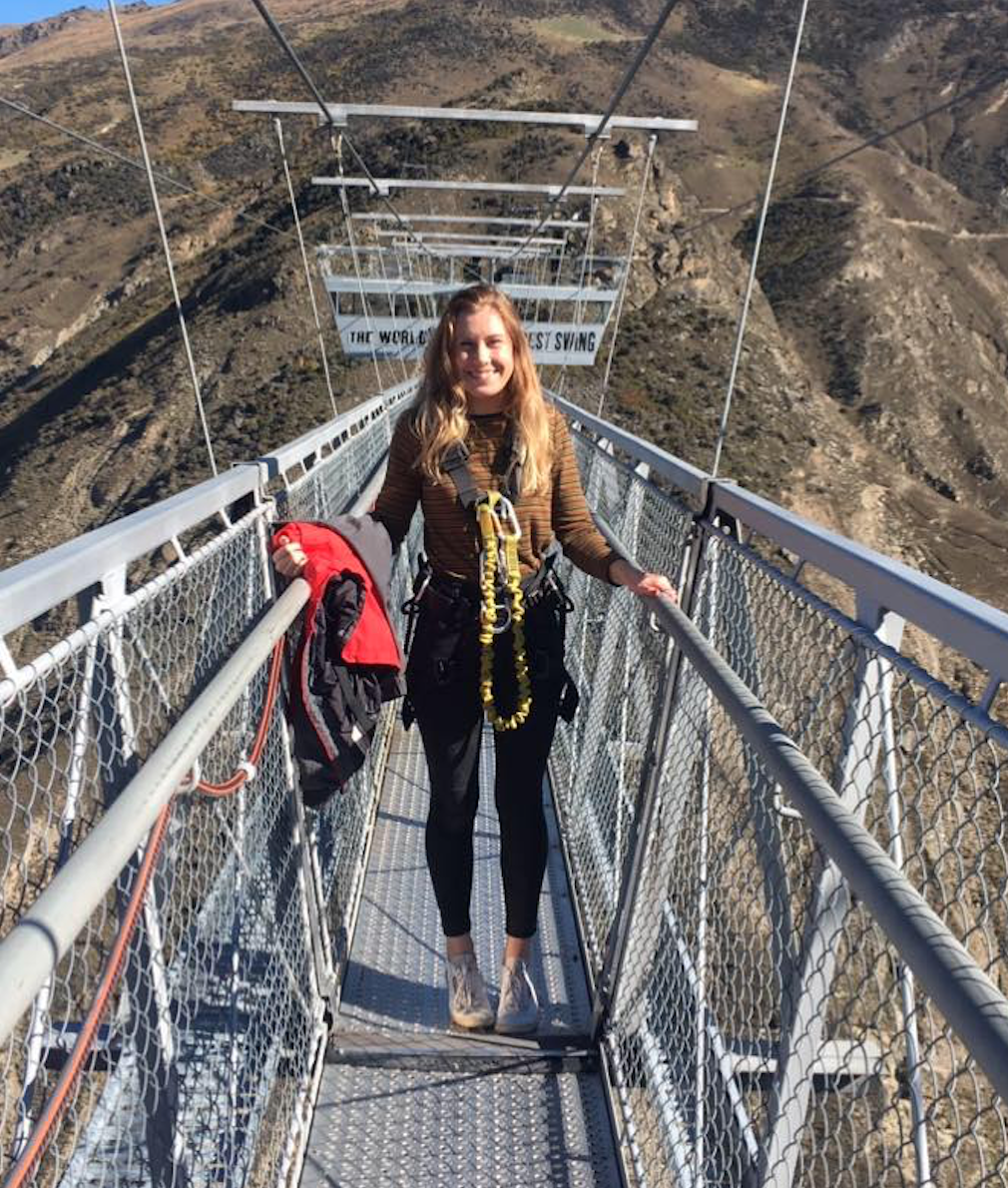 Bonnie Dalton
Y1-3 HBLA (Floor 1)
Kia ora koutou! Ko Bonnie tōku ingoa, Nō Whanganui ahau. I started teaching at Ao Tawhiti in 2020 and I have been lucky to have taught in every HB in years 1-6 as a relief teacher, as well as a full time LA in Terms 3 and 4.
I'm passionate about the environment, volunteering, health and wellbeing, te reo Māori, and exploring other languages and cultures. As an LA I have interests and strengths in teaching Science Living World, te reo Māori, Writing and Art.

My greatest wish as an LA is to inspire my tamariki to find their own passions, and to provide them with the confidence, skills and knowledge they need to make a positive difference in our world. I have loved getting out and about with the tamariki this year and I am looking forward to seeing how we can utilise the city even more next year!
---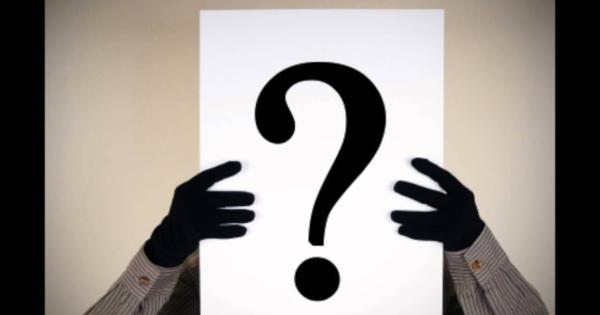 Mystery New Y1-3 HBLA (Floor 1)
We'll update this soon, with an awesome new option for a Y1-3 HBLA!
---

Suze's Y4-6 Community
(Suze, Debz, Kate, Melva)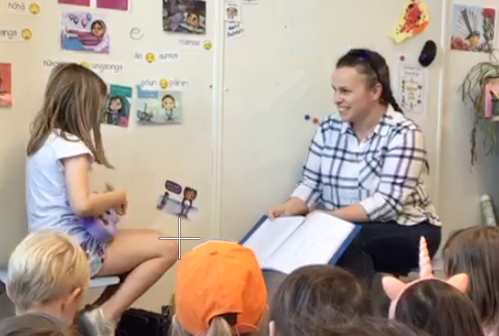 Suze Keys
Y4-6 HBLA (Floor 3)
Kia ora. I'm Suze, Community Leader and LA in year 4-6. After several years of working with year 1 and 2 students, it will be a change to work with students who are more independent, and less learning how to read, write and do maths and more about reading, writing and using maths to do their learning.
I am excited about this and look forward to working together with staff, students and whanau to create a fun programme of learning, with lots of self-directed goals, workshops, independent work, trips out and creativity. I love visual art, technology and literacy most, but science is interesting, and maths is important. Te reo and Maoritanga, history and culture inspire and ground me. I hope to be able to inspire learners to find their passions in these (and many other) areas. I love learning and believe that's what we do to grow and change and expand our horizons. I have a lot to learn in 2021 with the older students, but I'm looking forward to being again with learners I've had in the past (if they choose me!). I know it will be an amazing, inspiring and fulfilling year.
---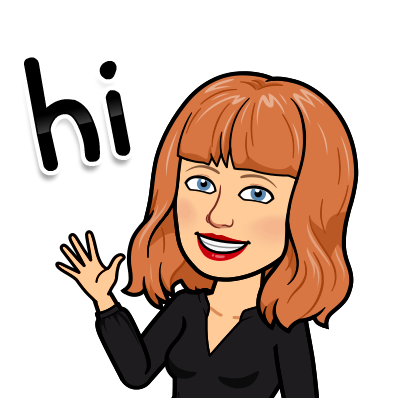 Debz Dunlop
Y4-6 HBLA (Floor 3)
2020 has been a blast…and 2021 is looking to be a stellar one! The homebase this year has been an incredibly active one; out and about, tapping into the local environments and experts. I plan for my 2021 homebase to continue networking with organisations and individuals and encourage whānau that support 'out and abouts' to consider my homebase. I also encourage whānau that wish to run workshops or take groups on trips to select my homebase.
My passion lies in learning through play and inquiry. I'm passionate about understanding Mathematical concepts and relating these to real life contexts. Next year we will continue to strengthen students' science capabilities at the same time as building their science knowledge. Variety of life is the key to success and a variety of learning contexts and learning opportunities is my style!

It is important to know that device use is limited to purpose in my homebase. Devices are used as a tool to complete Maths Buddy, for creative options within the learning context and to increase digital fluency. Devices are used for a limited time and with active monitoring.

Learners that are focused and motivated towards their goals achieve well in my homebase as initiative is celebrated, workshops and trips are planned to provide the required learning experience. Bring on 2021!
---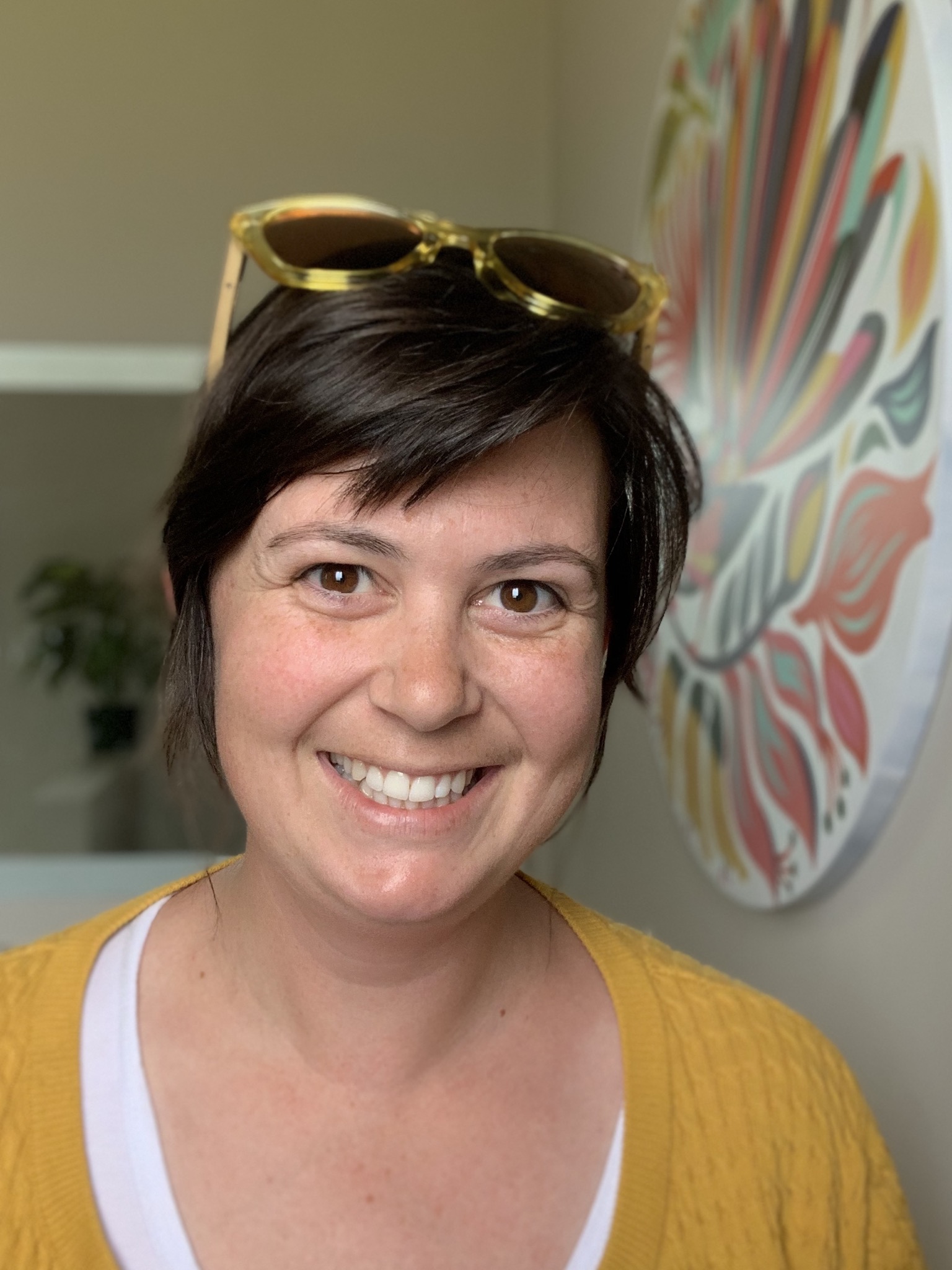 Kate Griffith
Y4-6 HBLA (Floor 3)
"Play is the highest form of research." ~Albert Einstein~ Kia ora koutou! My name is Kate and I'm a yr 4-6 HBLA here at Ao Tawhiti. 2020 was a fabulously full-on year and I am brimming with ideas and possibilities for our 2021 HB! I am passionate about all things play-based-learning and strive to provide an environment with open-ended resources, experiences and opportunities for pursuing creative interests.
For my 2021 HB I am looking for motivated students and whanau keen to enrich their personal kete of life-skills through play, workshops and trips out and about. You will want me as your LA if you are someone who knows what you love, are prepared to lead your learning and have an 'I can do it!' attitude. Our HB will be a place for you to thrive through your creative exploits, crafting, being brave, trying new things and exploring new ideas in a variety of environments.

People who should choose me are those who live to learn, are prepared to get stuck in and have a go, love to have adventures in the rain, and want to create a warm and cozy environment where we take care of each other and our things.

In our HB, devices will be used as learning tools, for core content delivery and specific creative purposes with firm time limits.
"There's no WiFi in the forest, but you'll find a better connection."
~Author Unknown~
---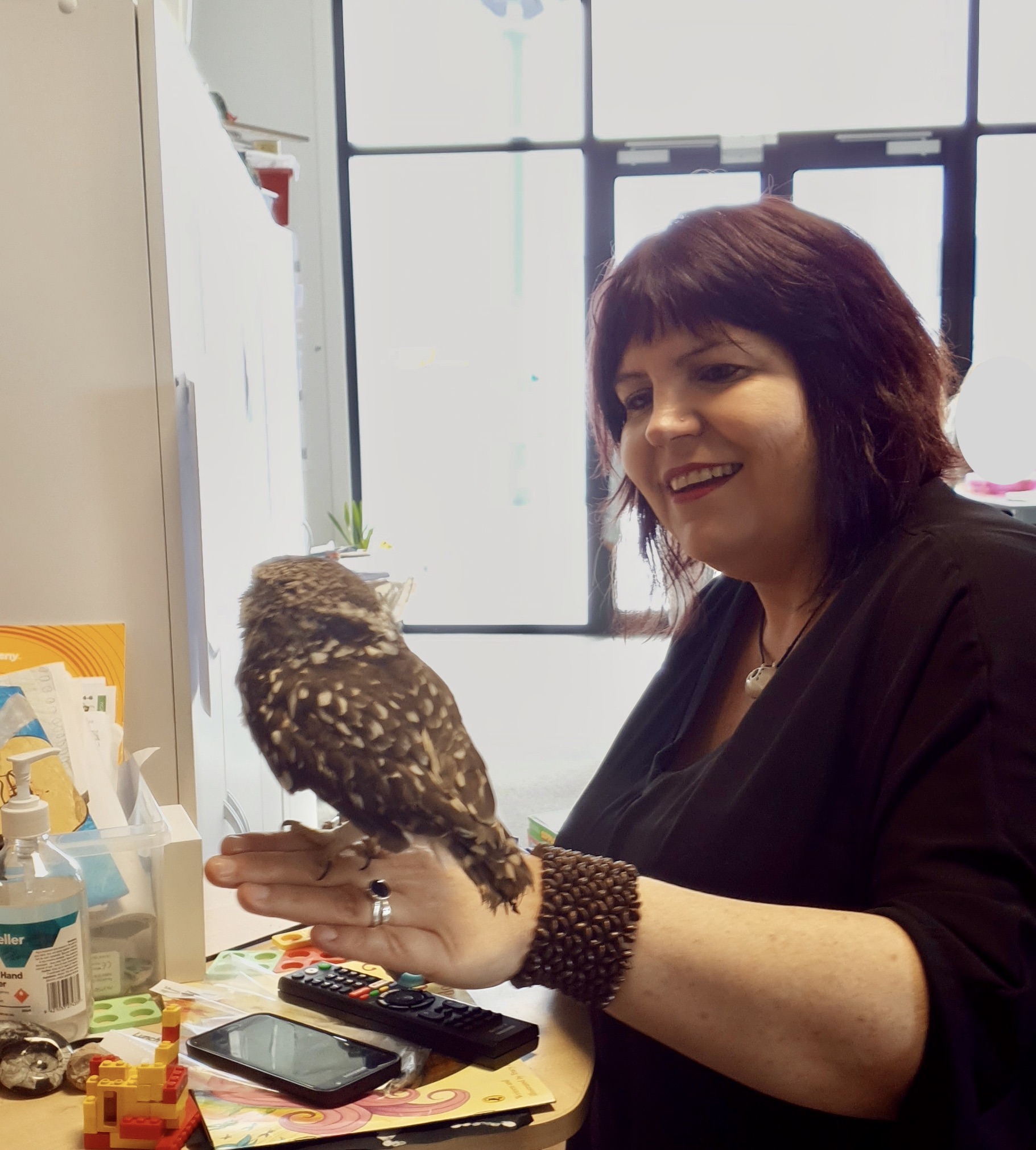 Melva Gill
Y4-6 HBLA (Floor 3)
Kia ora Ao Tawhiti whanau, today I asked the tamariki what was the most important things people needed to know about being in our homebase and their suggestions are: "it's great being together, it's artistic, it's kind, there are lots of friends, it's exciting and unexpected, it's interesting, everybody's quite friendly, we are scientists, we learn self responsibility, we take lots of fun trips – so be prepared, there's lots of friendly people, we do great experiments, we believe in what we do and we don't stop till we get there, we always show whanaungatanga."
In 2021 I'm looking forward to co-creating with our Homebase, more student self-directed learning where they can chase their passions and unearth new ones. As a Learning Advisor and a Mum, I absolutely love the way this new learning lights up a child's face and you can see that sense of excitement and achievement bounce in them.
I am passionate about creating a fun learning culture with our children where they can feel supported to stand as 'ten feet tall' individuals, and enjoy being leaders of their own diverse pathway. I want our tamariki to know themselves and develop their own learning journey. I believe we do this together with strong relationships between whānau, school and the wider community, where our tamariki can design and respond to real world learning possibilities.
I also want to support our learners to tackle new learning with growth mindsets and for them to have the opportunities to learn all the 'nuts and bolts' they need. With this toolbox they can investigate their world, make critical thinking decisions about it, create change and be able to share those insights with us through their artwork, inspired writing or a diverse range of technology.
As with last year, my 10-year-old Sam suggested I needed a joke again, so…
How do we know the ocean is friendly? It waves…
---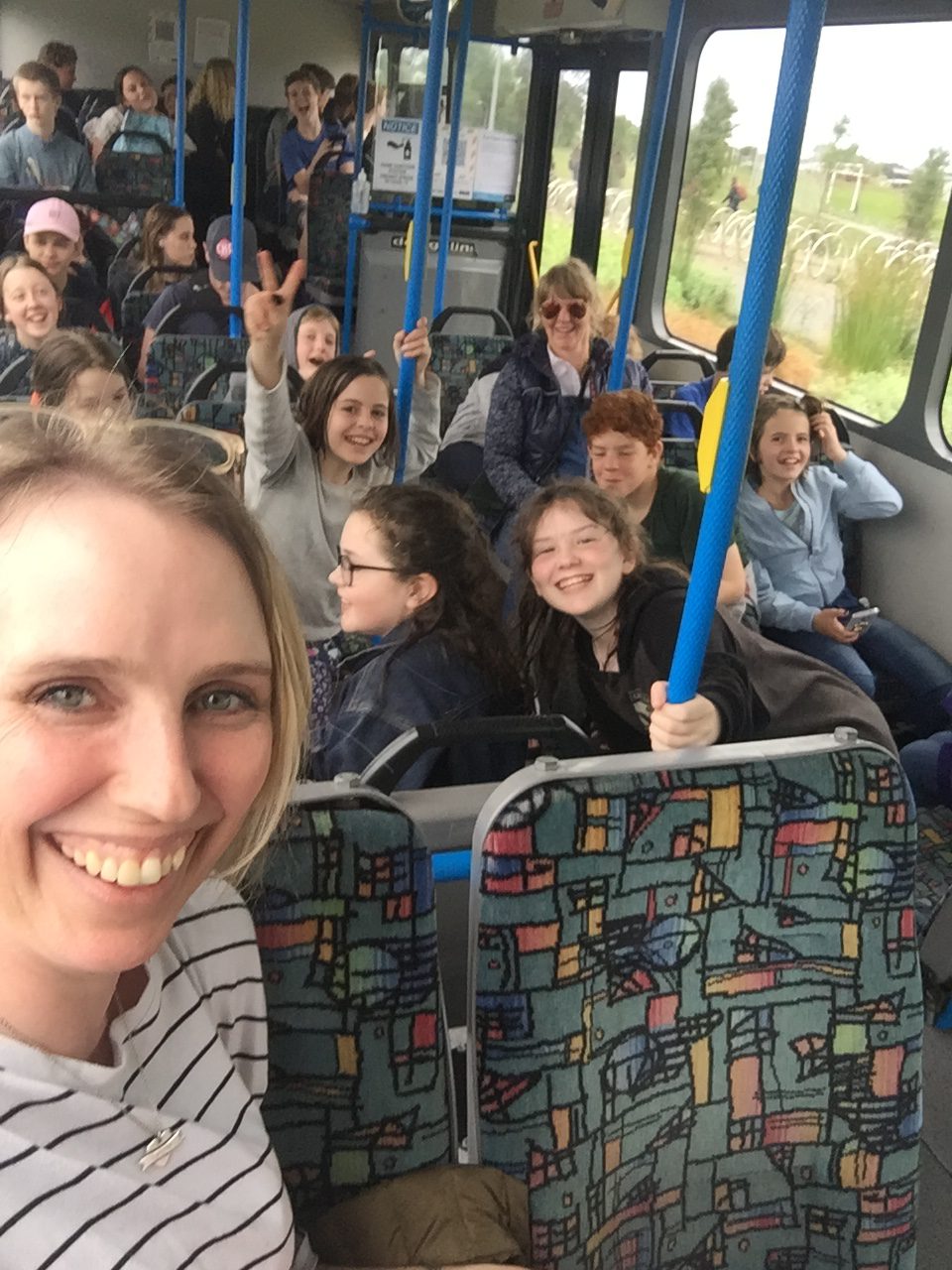 Laura's Y7-13 Community (Laura, Libby, Matt D, Sarah H, Ian)
Kia ora and welcome to our community! In our space, we value caring for ourselves and others around us. We see this in students supporting each other, socially and academically.
We see it in our collaborative, team approach to community activities, and we see it in the way students and teachers in our community always try to do the best they can.

By helping each other, we can grow stronger as individuals and as a community. We believe this is how we can live our special character and show the core values in action. We're planning a camp for Term One next year, as well as regular celebrations of learning, as part of this focus on relationships and team building inside our community, and we're excited to have you along as part of it.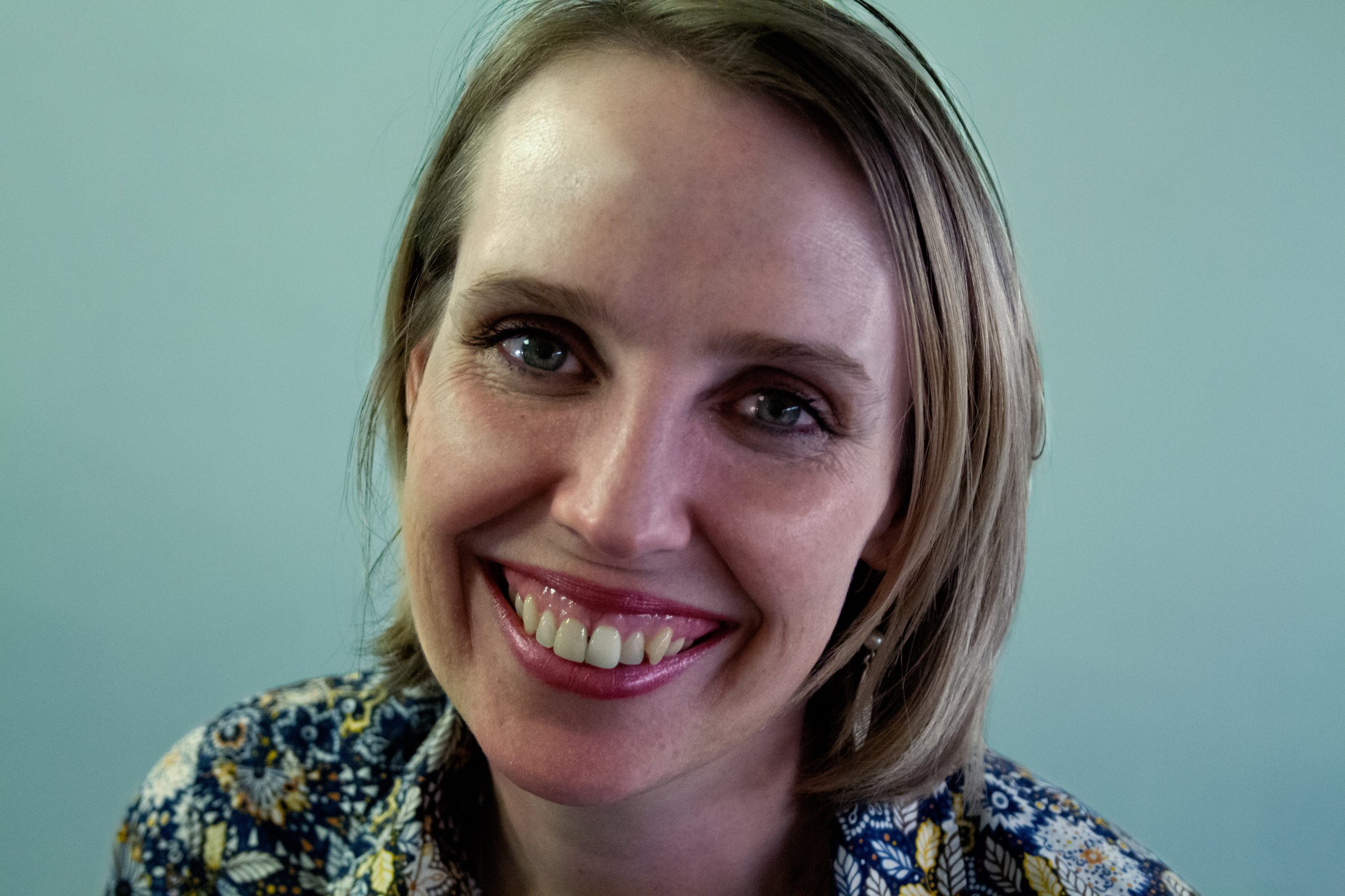 Laura Borrowdale
Y7-13 HBLA (Floor 1)
Do you want a place to feel connected at school? Do you need support packaging your NCEA credits and figuring out your pathway? Do you like theatre, debatably great works of literature and small dogs?
Come join my homebase. We'll be part of a community which values people who respect each other and our space. We set goals and work hard to achieve them, and are prepared to find new ways of how that journey might look. i'm looking forward to getting to know you in 2021. It'll be great!
---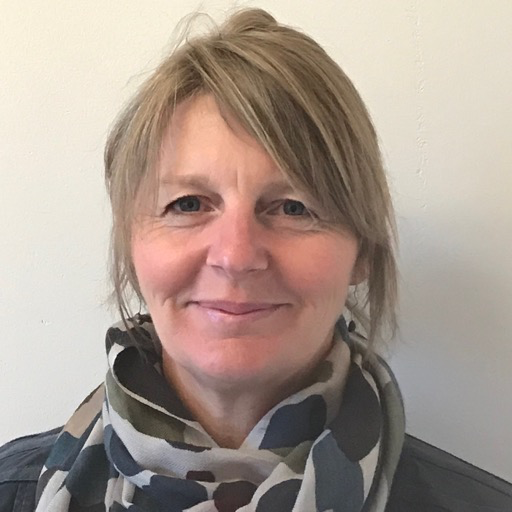 Libby Boyd
Y7-13 HBLA (Floor 1)
In my HB this year I want to have adventures, get out and about, work on a project or projects that will benefit others as well as ourselves, do some environmental science and some dancing and have some fun!
At Ao Tawhiti our special character enables students to create and engage in opportunities for learning, run by students for students. I have high expectations for the student-led learning in my home base and expect ākonga to know and practice our core values too. This means having a plan and sticking to it, making sure you work hard to meet your goals and being a kind and respectful citizen. In return, I pledge to do the same and to support you in any way I am able. I want to see you succeed and am here to help you do it. So, if you have lots of ideas for your learning, like to get things done, enjoy the outdoors and having fun, this could be the home base for you.
---

Matt Davis
Y7-13 HBLA (Floor 1)
Matt teaches a range of music at Ao Tawhiti, and is an accomplished musician himself. He has a particular passion for the saxophone, and enjoys running the jazz band. He also enjoys a good conversation about politics and social activism.
Please talk to Matt directly if you are interested in getting more information about his Homebase.
---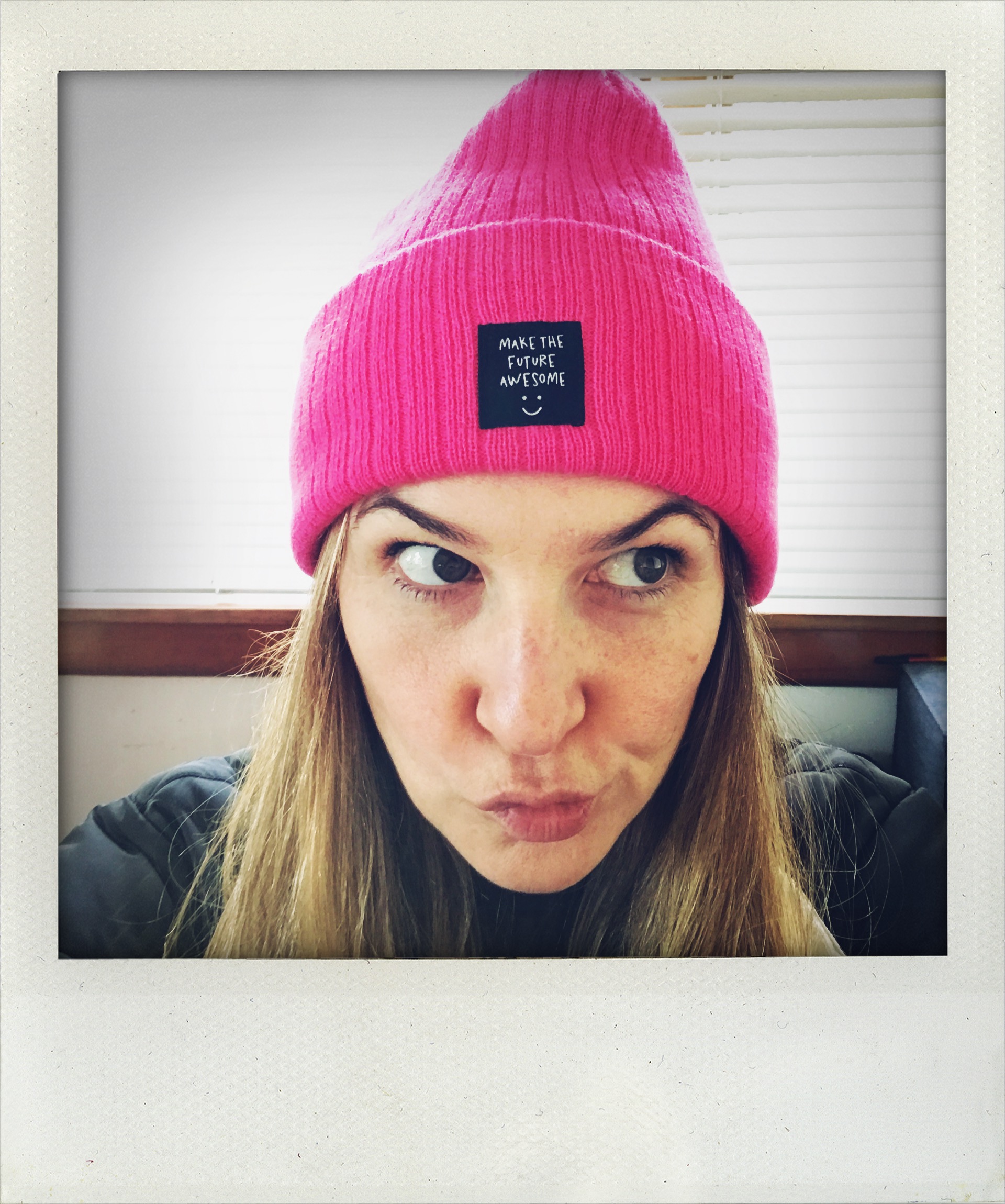 Sarah Higginson
Y7-13 HBLA (Floor 1)
Imagine starting the day with laughter! Either with me or at me!

My happy place is with people who enjoy connecting over a good chat, sharing some stories & interests, and figuring out great problem solving ideas for when ALL OF THE THINGS happen at once. You'll be a part of a welcoming and accepting homebase, that relishes connecting, creating and building relationships.
Aside from being a keen knitwear enthusiast, vintage fashion addict, film buff and wannabe art collector, I'm a Drama teacher (NCEA & Scholarship specialist) & I love engaging students in building confidence, creative processes and bringing those to life in the world of the creative arts.

We are so lucky to have an amazing city to explore, and finding unique experiences in our city centre will be a regular feature during our time together. Our homebase will be a space to share awesome adventures, challenges & reflecting on how we can be our best selves. Much fun will be had by all!
---
Ian Hayes
Y7-13 HBLA (Floor 1)
I'm really looking forward to having a Homebase again in 2021. One of my main goals has always been to help our students follow their passions and move towards being self managers…our school is here to provide something different for you, it isn't just about going to 5 classes, you can do that at any school in the city…it's about taking advantage of the opportunities available here and following your passions.
After being here since 2001 I feel I have a good understanding of what's possible and how we can make things work for you. Your responsibility is to come with the ideas.

I love keeping fit, playing and watching sport, I love travelling and I love working with digital and hard technology. I really love DIY, building, fixing things and designing solutions to problems. I love visual art and wish I had more time to play with this. My main passion is anything to do with football. I have always played and still do, my own children play and as a family we spend a ridiculous amount of our winters consumed by football. If football is something you're passionate about, I believe I can really support you to follow it.

So…If you are happy to make mistakes, you want to push and challenge yourself, you want to take responsibility for your learning. Then my Homebase is the one for you! Do you know what your passions are and are you keen to develop a learning programme around these? I'm really keen to help make your passions come to life and this school is the opportunity to make this a reality.
---

Craig's 7-13 Community
(Craig, Mattias, George, Megan T, Megan W)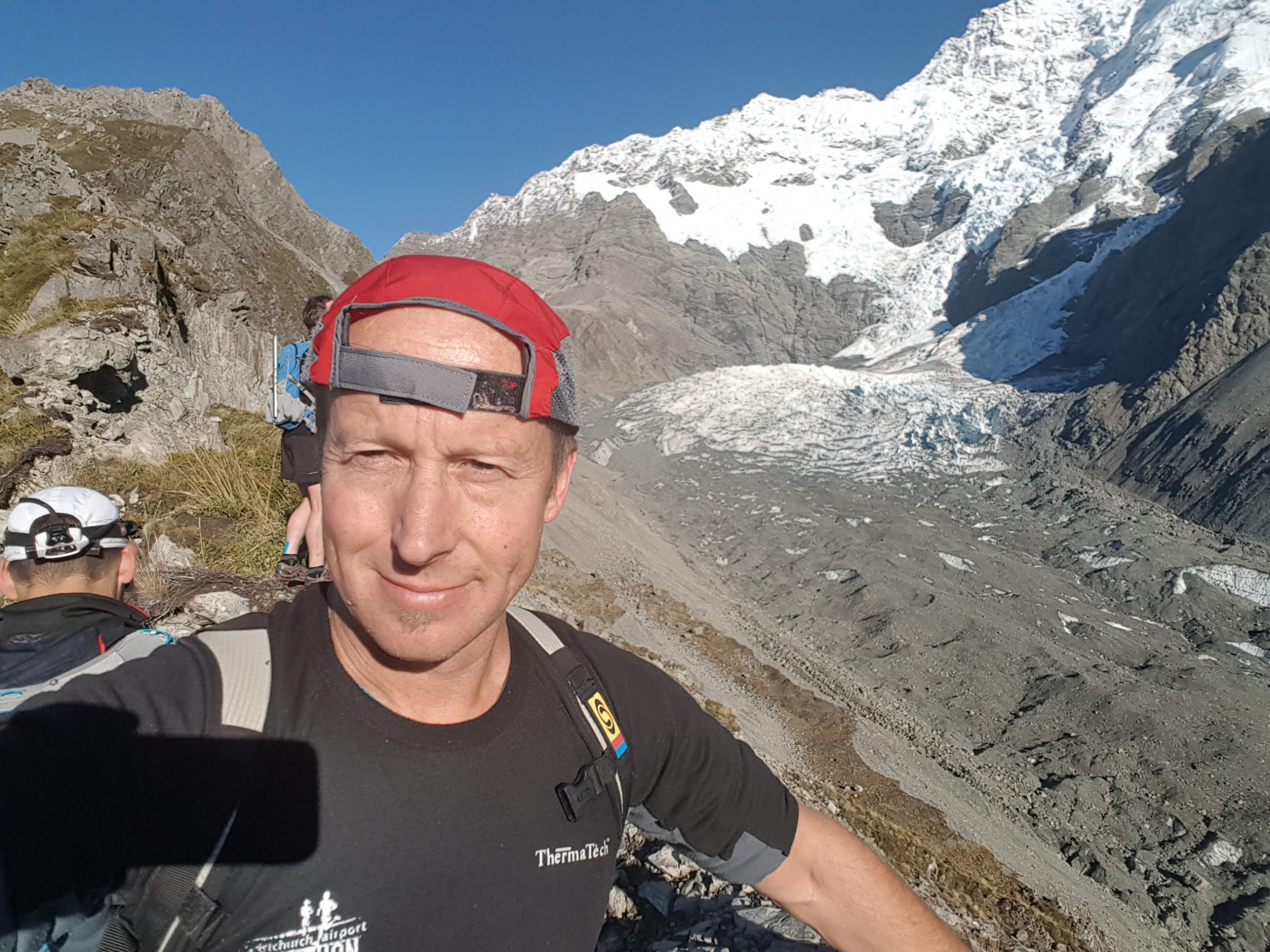 Craig Perry
Y7-13 HBLA (Floor 4)
Kia ora. Homebase in 2021 is a place where Self Directed Learning is grounded. In this homebase, you will be encouraged and supported to pursue a passion or interest, set goals and to experiment with turning your ideas into meaningful projects.
Some of my interests are snowboarding, surfing, climbing, the outdoors and making stuff. I surprised myself by building a dining table last year out of recycled timber and I am currently training to compete in the Coast to Coast (again). In this homebase, we will develop a mindset that is open to possibilities, embraces experimentation and follows through on project goals.
---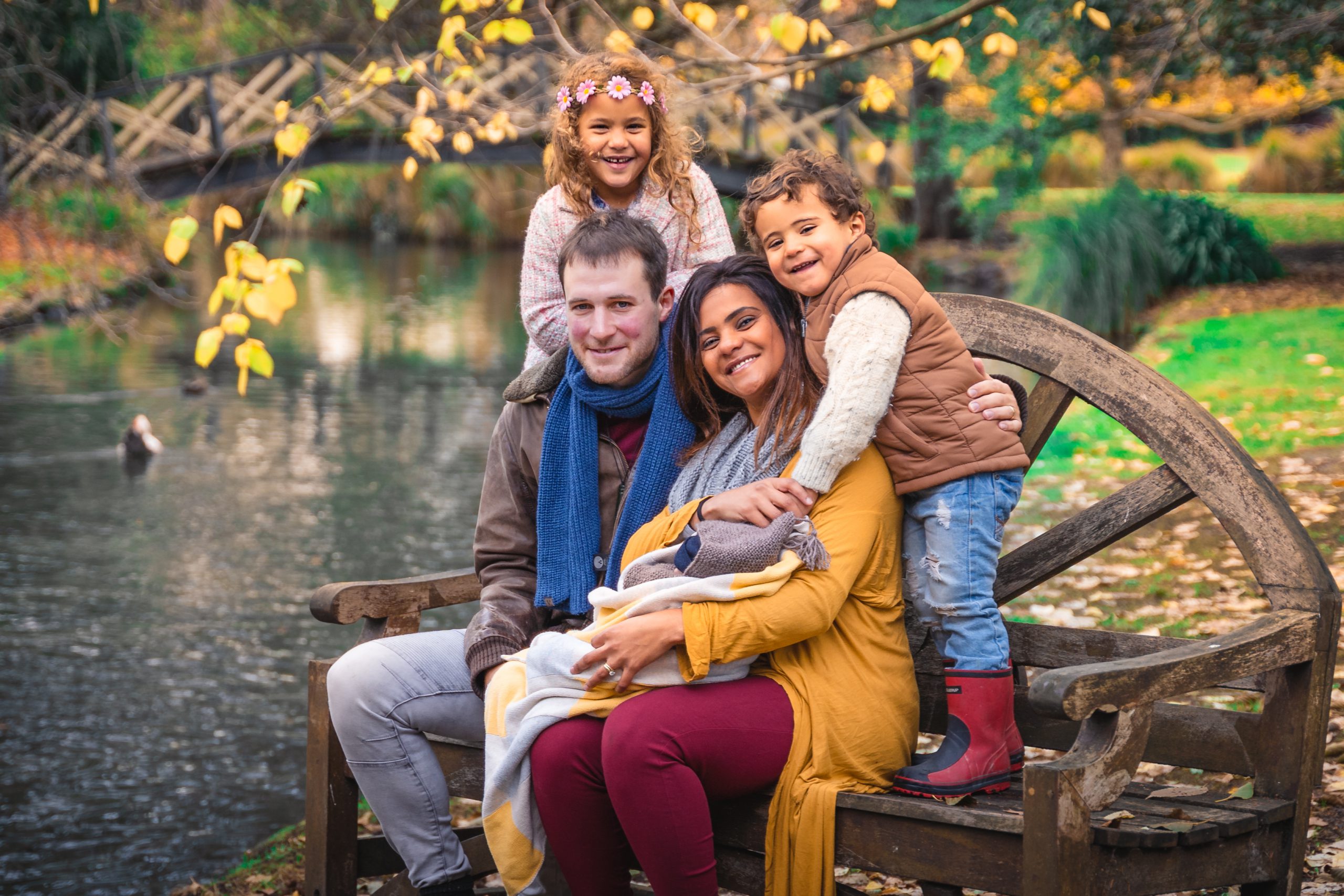 Mattias Wieland
Y7-13 HBLA (Floor 4)
Kia ora koutou, ko Mattias toku ingoa. I'm starting my 4th year at Ao Tawhiti in 2021 and am looking forward to having a Homebase again.
I teach Biology, Science & Mathematics and have interest in sports and investment. I enjoy spending time outside cycling or tramping, but currently spend most of my time outside school looking after my three kids (aged 5, 3, and 6 months) and our home in Burnside. I also occasionally work as a tennis umpire at national and international events.
For my Homebase in 2021, I'm looking to build on my Boma Fellowship I received in 2020, by focussing on your individual learning journey. I will have high expectations that you will set clear learning goals at the beginning of the year, and that you will work hard to achieve them. I will insist on catching up with you every week, and for you to share your learning with me and provide evidence for it. Most of our Homebase time will be spent on those catch-ups, and I will also support you in your Science & Mathematics work in particular. If you are studying Biology at Level 2 & 3 this year, I would highly recommend you to join this Homebase.
I'm also hoping to do some trips in and around the city as a Homebase, and you will have a better time if you are fit and like getting out and about. If pursuing your learning goals is not a priority for you and you prefer not to share your learning with me, then I recommend you to choose a different HBLA.
I look forward to working with you in 2021 🙂
---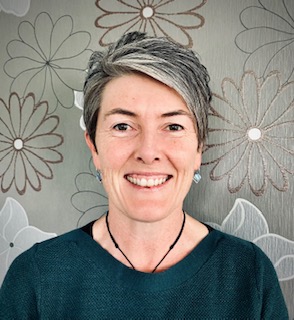 Megan Taylor
Y7-13 HBLA (Floor 4)
Kia ora koutou. Our Homebase will be a place to develop a sense of belonging and connection. We'll be a supportive group, who will establish good routines, reflect on our learning, hold each other to account, and hone some great strategies for managing and leading our learning.
I'm someone who loves words, language and story. I enjoy reading, films, keeping active and spending time with friends and whānau. Most of all, I'm super passionate about learning, and in 2021 I'll be trying to learn more te reo Māori and get better at playing the ukulele.

I've only been at Ao Tawhiti for a year and I love my DD job here! I'm looking forward to spending a lot more time with Homebase in 2021 as it is going to take up a bigger chunk of the timetable. Bring your passions and be prepared to challenge yourself!
---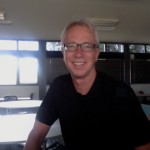 George Mackenzie
Y7-13 HBLA (Floor 4)
Subjects: English, Business Studies
Interests include: travel, film, art, kayaking and social enterprise.
A homebase is about the students and my role is to help them enjoy school and to do well. Ideally a homebase is run by the students.
---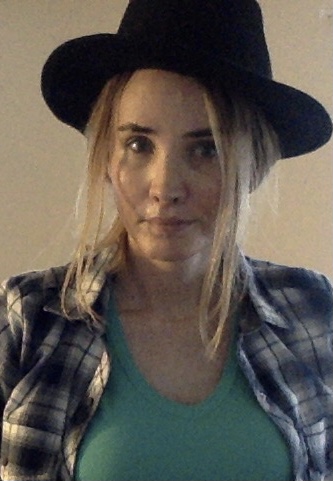 Megan Woods
Y7-13 HBLA (Floor 4)
I'm looking forward to being an HBLA again in 2021. I have been away on study leave in 2020, working on a Phd in the philosophy of education. Prior to that I was running the Prosilio program for several years.
My interests are varied, and include things like skiing and snowboarding, exercising and staying healthy, travel, language and culture, Salsa dancing, literature, and philosophy.
I have taught a variety of subjects over the years, including Japanese, Psychology, English, Media studies, and Mathematics, but my main focus is English. As a HBLA, I like to support students to reflect on and achieve their learning goals, so that they feel motivated and in control of their learning.
At times, we all need someone to listen to us, encourage us, make us aware of new opportunities, show us useful strategies, and give us a nudge in the right direction – that is what I do.
---

Richard M's 7-13 Community
(Richard M, Anita, Dean, Brent, Kirsty, Louise)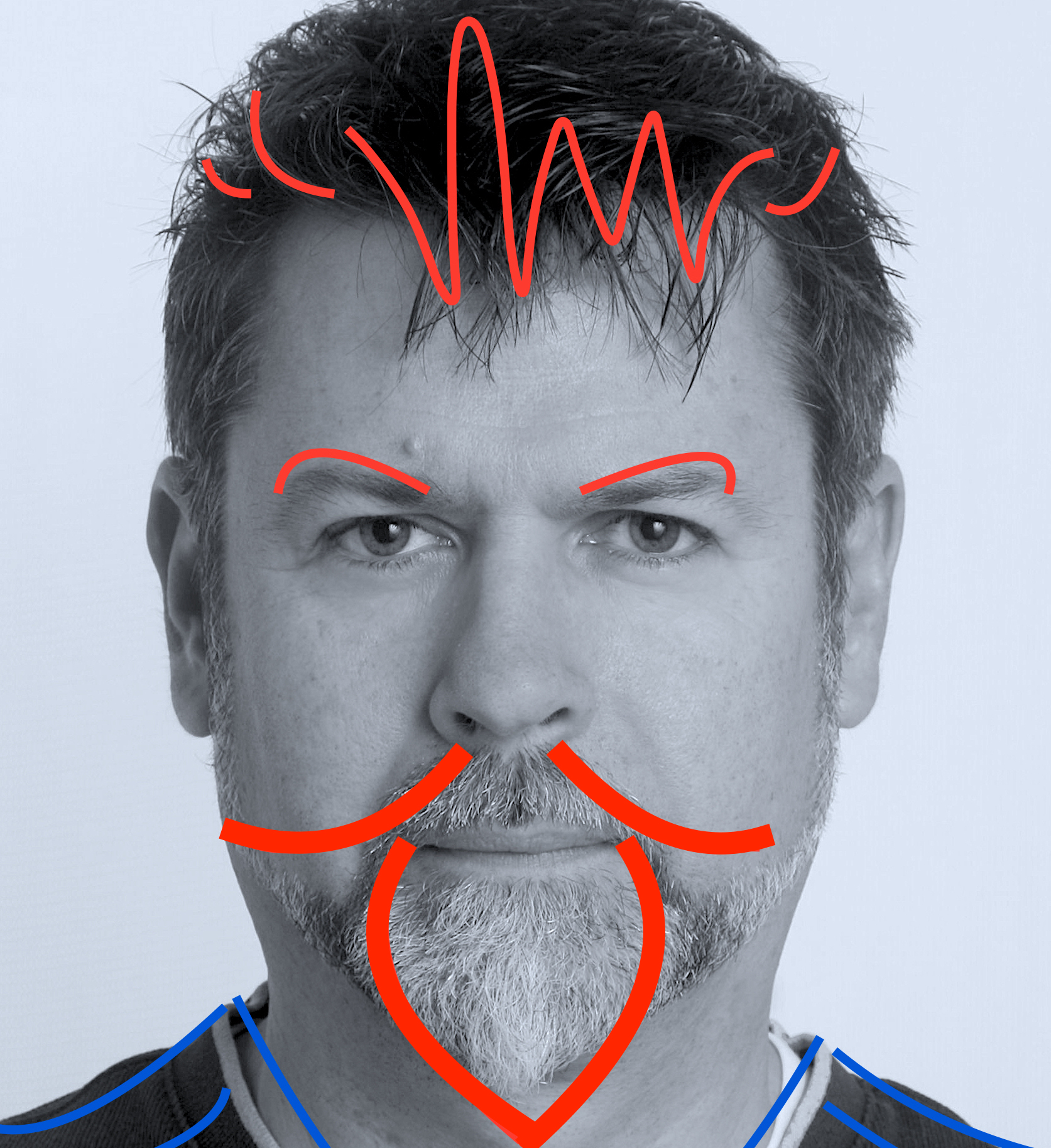 Richard McCance
Y7-13 HBLA (Floor 2)
I hope that our homebase will be fun and purposeful. In addition to supporting students in their learning across the entire curriculum, I hope we can get out and about in the city, share some food and support one another.
I would like to have a focus on current events, global studies, and common concerns as a general theme over the year. If you are interested in addressing problems like the effects of climate change, poverty, war or racism, then I encourage you to consider joining this homebase. Citizenship, democracy, and activism will all be explored.
My areas of teaching include the social sciences, history, art history, architecture and foreign language learning and I would encourage any students interested in the issues above to join me. I work best with students who are open to challenge, have a clear idea of what they want to achieve and just need someone to support, mentor and guide them.
---
Brent Silby
Y7-13 HBLA (Floor 2)
About me: DJ by night, Philosopher by day. The best of both worlds.
My homebase in 2021 will be focused on Philosophy. We will be running workshops, seminars, and examining Philosophy readings. The homebase will also write philosophical articles. Students who love Philosophy will find themselves right at home in my Homebase.
Students who are not overly interested in Philosophy, please think carefully before choosing to be in my homebase. This is a very specific focus which will work for students who want to do Philosophy. It will not work for students who do not want to actively participate in Philosophy.
---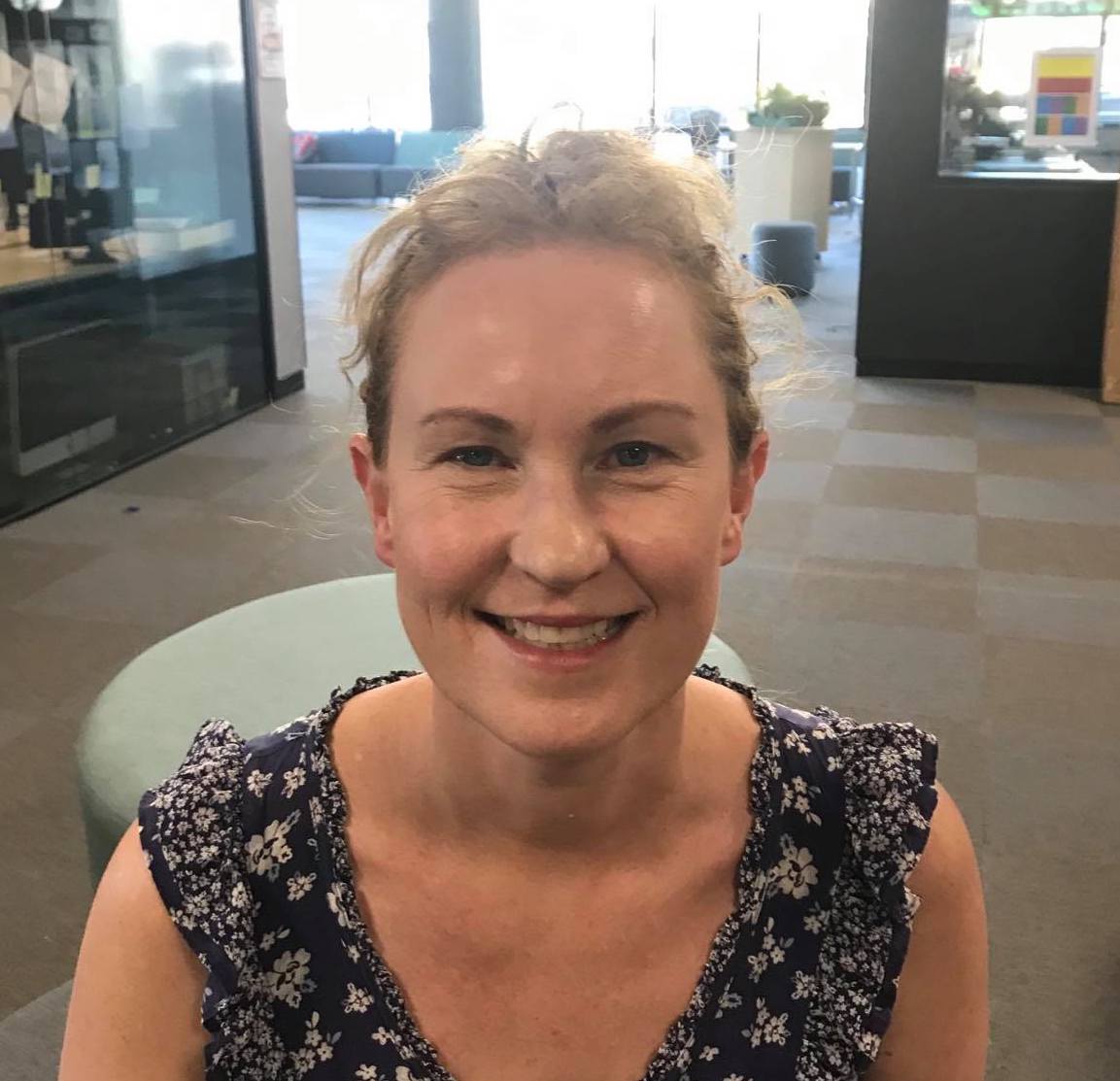 Kirsty McMillan
Y7-13 HBLA (Floor 2)
Adulting: a small homebase focusing on life beyond school. We'll be out and about, exploring our strengths, opportunities, goals, and life skills. You'll gain confidence and direction.
---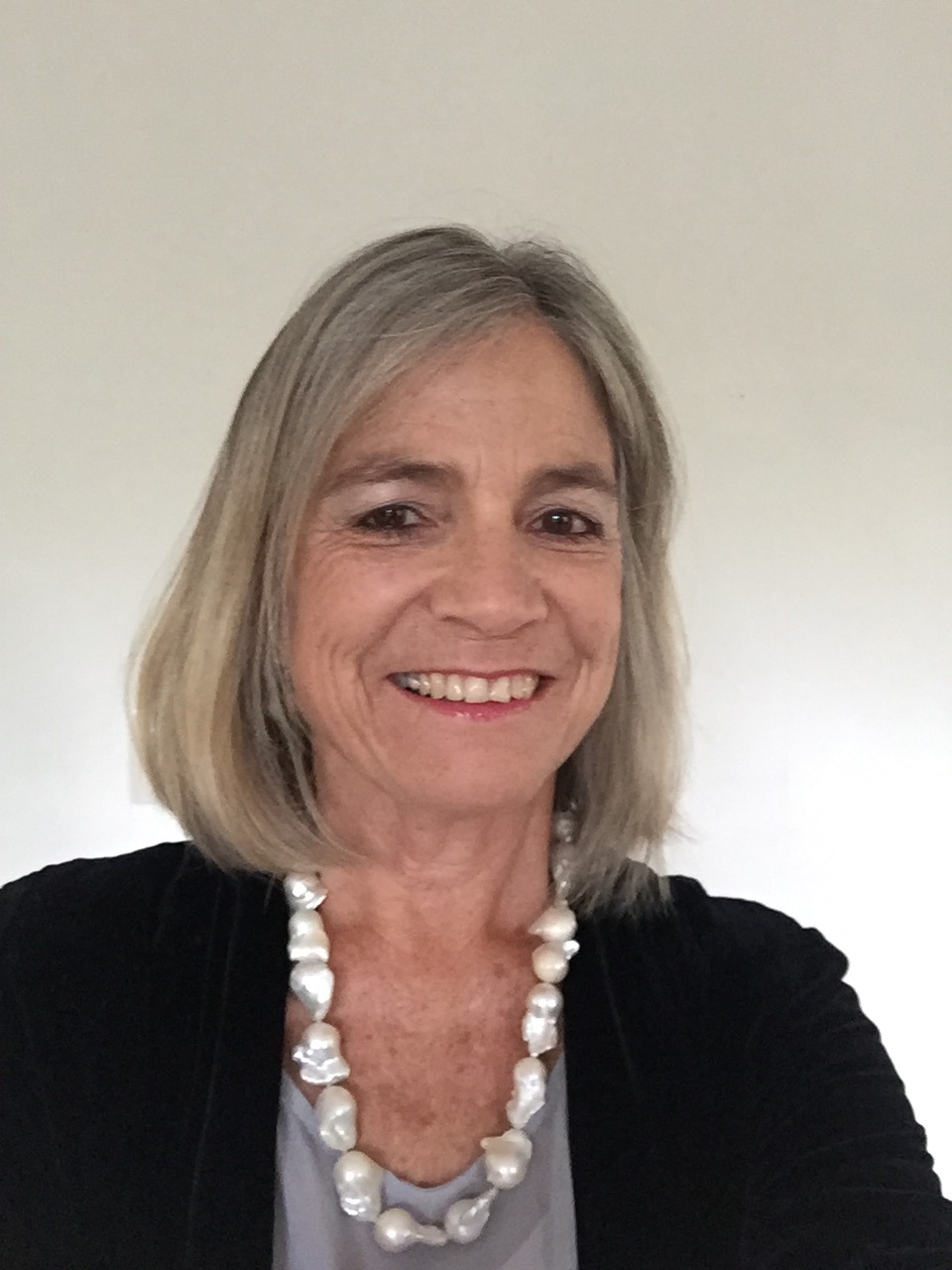 Louise Wilson
Y7-13 HBLA (Floor 2)
I am a HBLA in the Y 11-13 community and a Mathematics teacher. As a HBLA I am supportive, organised and can be ' on your case' but always in a caring way with your best interests at the centre of all decision making.
I have been at Ao Tawhiti off and on since its beginnings as Unlimited so value what it means for a student to be "directing their own learning". The greatest reward in teaching for me is to see my students achieve their goals. In 2021 I would like my Homebase members to come up with and follow through a small project that could be benefit a group in the wider community.
---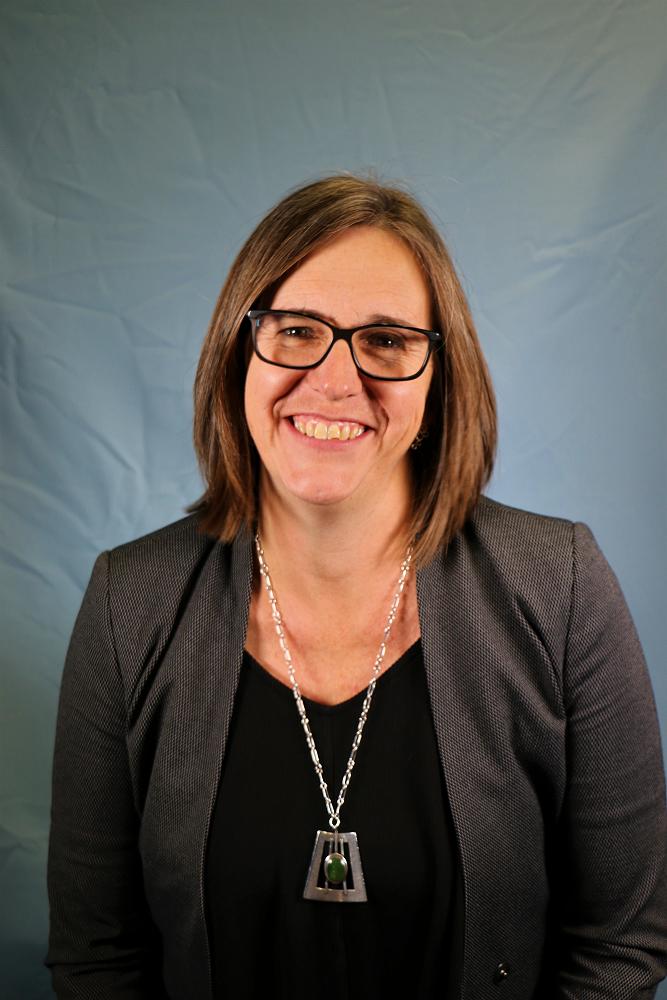 Anita Yarwood
Y7-13 HBLA (Floor 2)
Kia ora, talofa lava, mālō e lelei and hello. I am really excited about joining the Ao Tawhiti community in 2021 and am looking forward to being a Home Base Learning Advisor.
This will be a new opportunity and life is all about seizing opportunities and having new adventures. I became a teacher because I love the idea of social justice and I believe that education can give people the skills to change the world. I would love to work with students who are also interested in social action and promoting equity. Together we will create a home base community that supports each other to achieve success in 2021.
---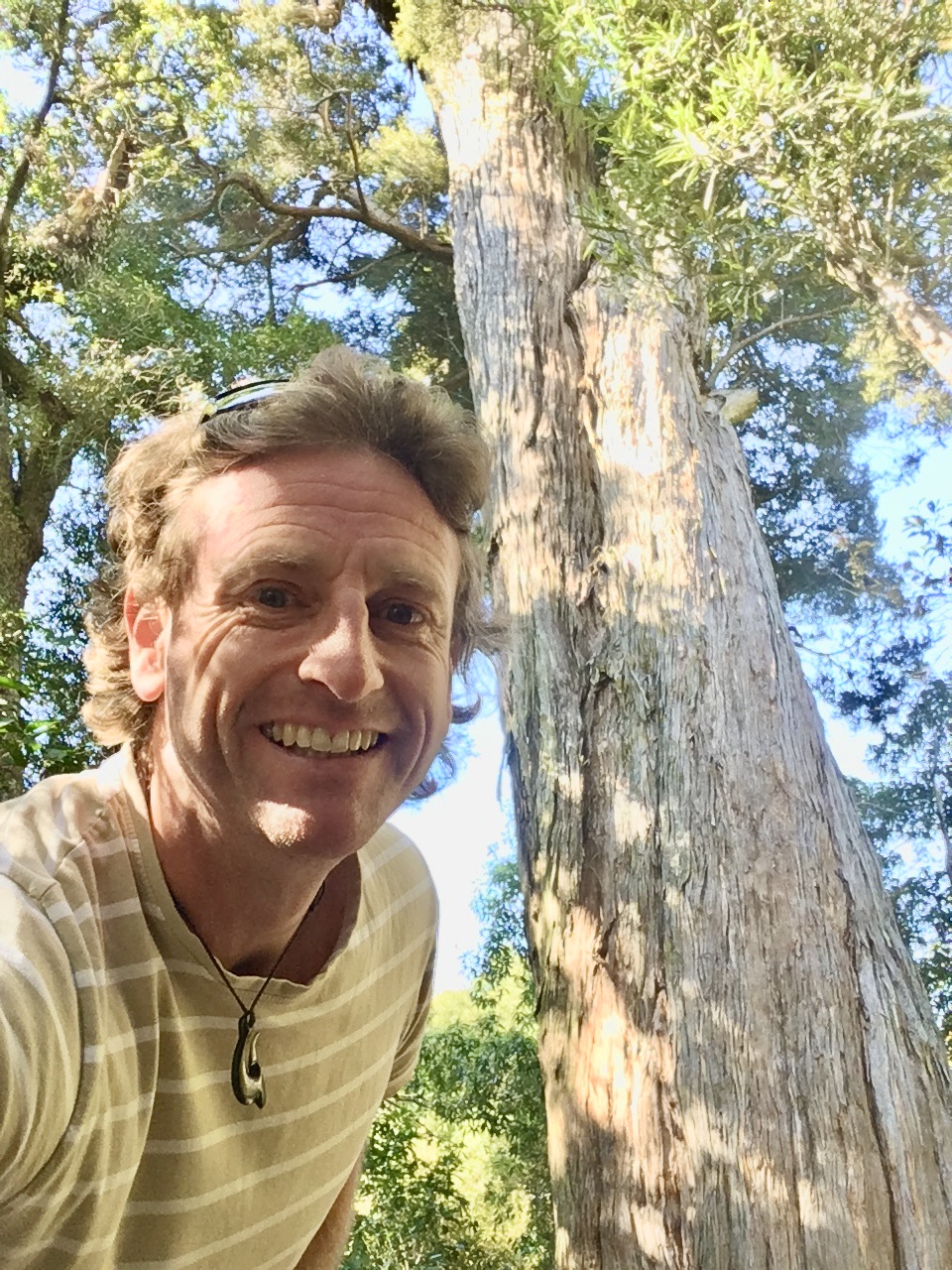 Dean Crawford
Y7-13 HBLA (Floor 2)
I am extremely excited to be an HBLA this year. I have a vision of supporting students that are interested in their own high performance sport using Ao Tawhiti's special character. Those of you who are national or regional representatives in your chosen sport/pursuit or those that have a focus to make that level. This also includes those of you who are already in a sporting specific squad/academy or training regularly at your chosen sport/activity/dance.
The HB focus will be around aspects of physical and mental recovery techniques to find that 1% in excellence. Taking yourself to that next level! If this sounds like you, this HB is perfect for your performance goals as you are already a self directed learner with personal goals. We will use HB time to use your passion for your personal development with individual and group research projects of recovery approaches, coaching and promotion. This is to help you and follow HB members achieve personal goals.

A little bit about me. I'm passionate about the sporting achievement for Youth and providing opportunities for learning new activities. I am an athletics coach with my best achievement being a veteran athlete world record breaker and world champion. I was a pretty good athlete myself when I was younger. I love my tramping. I walked the length of New Zealand on Te Araroa Trail and I love exploring the country with my motorhome and geocaching.
---

Steve's 7-13 Community
(Steve, Holly, Marlene, Matt, Zack, Beth, Duncan)
---

Steve Hunt
Y7-13 HBLA (Floor 2)
In 2021 I am offering a Special Interest Homebase focusing on students gaining the Duke of Edinburgh Award. Students can expect to use a mix of Homebase, SDL and L2L time to work through all the aspects of gaining the award.
As an Award participant you will have the chance to:
Design your own Award programme
Set your own goals and record your progress
Make a positive impact on the lives of others through community service
Learn valuable practical and social skills for career development
Take up the challenge of an adventurous journey
Connect with other Award participants at home and abroad
You can continue with activities you're already taking part in, such as sports or volunteering, and count these towards achieving your Award, or your Award could be an opportunity to try something new and develop a passion for something different.
Students are expected to be willing to engage with outdoor activities as well as give service to the community. There are likely to be multiple overnight trips as a part of this and there will be some costs associated with these.
---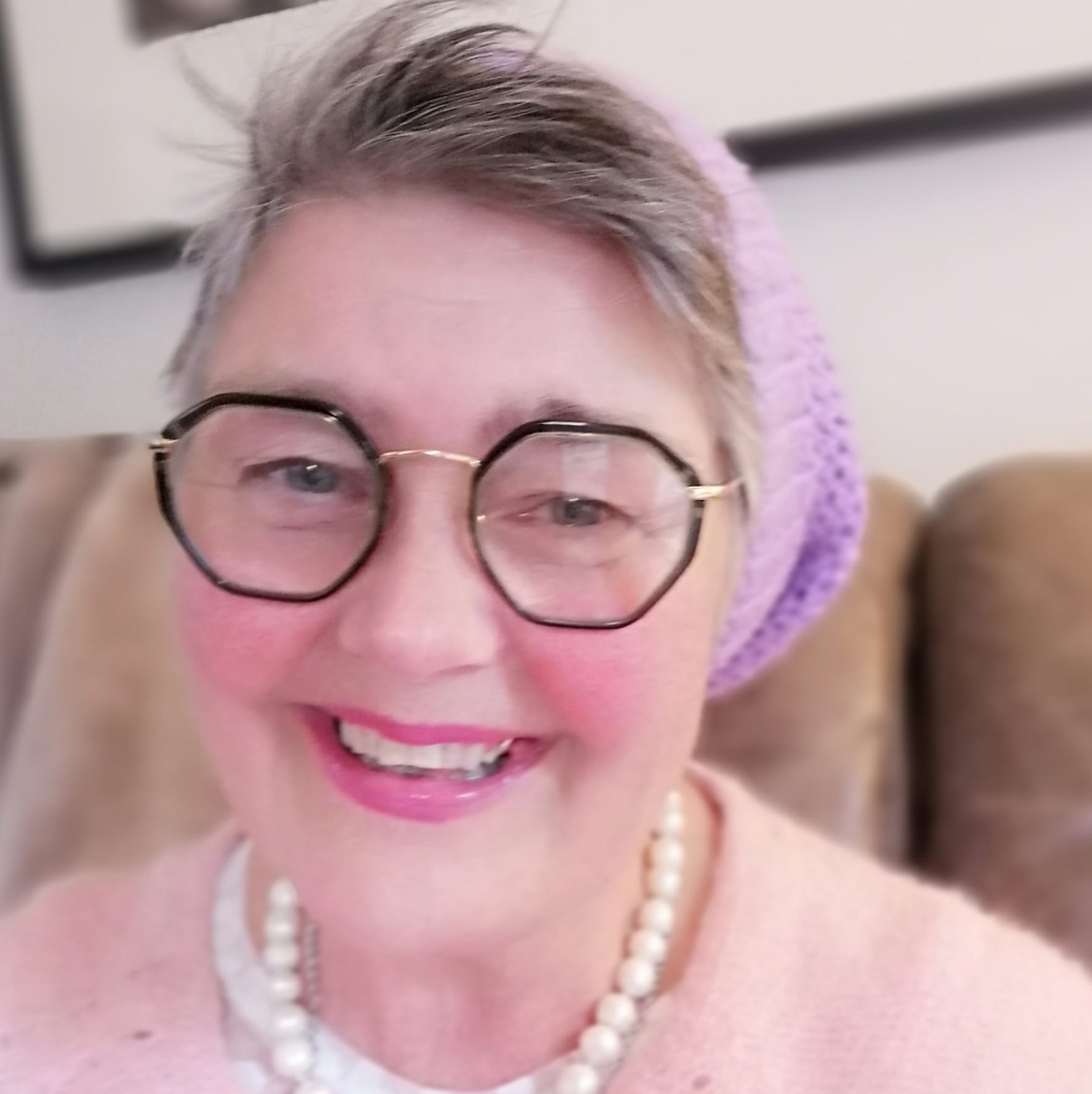 Holly Ramsay
Y7-13 HBLA (Floor 2)
I am very focused on art making of all kinds and see this as successful a career pathway for many and this is why I teach it, share ideas about art. So if you are creative or are interested in art then I'm a great person to have around.
I am into being outside a lot like swimming in the ocean and playing with boats, biking and walking around places where there are heaps of plants especially huge trees, and visiting art galleries. I love all animals and see them as sentient beings just like humans are. I love plants and how they can heal us. I make pottery and paint lots. I also love meditating and can teach you ways of doing this too. If you want to know more, just ask me.
---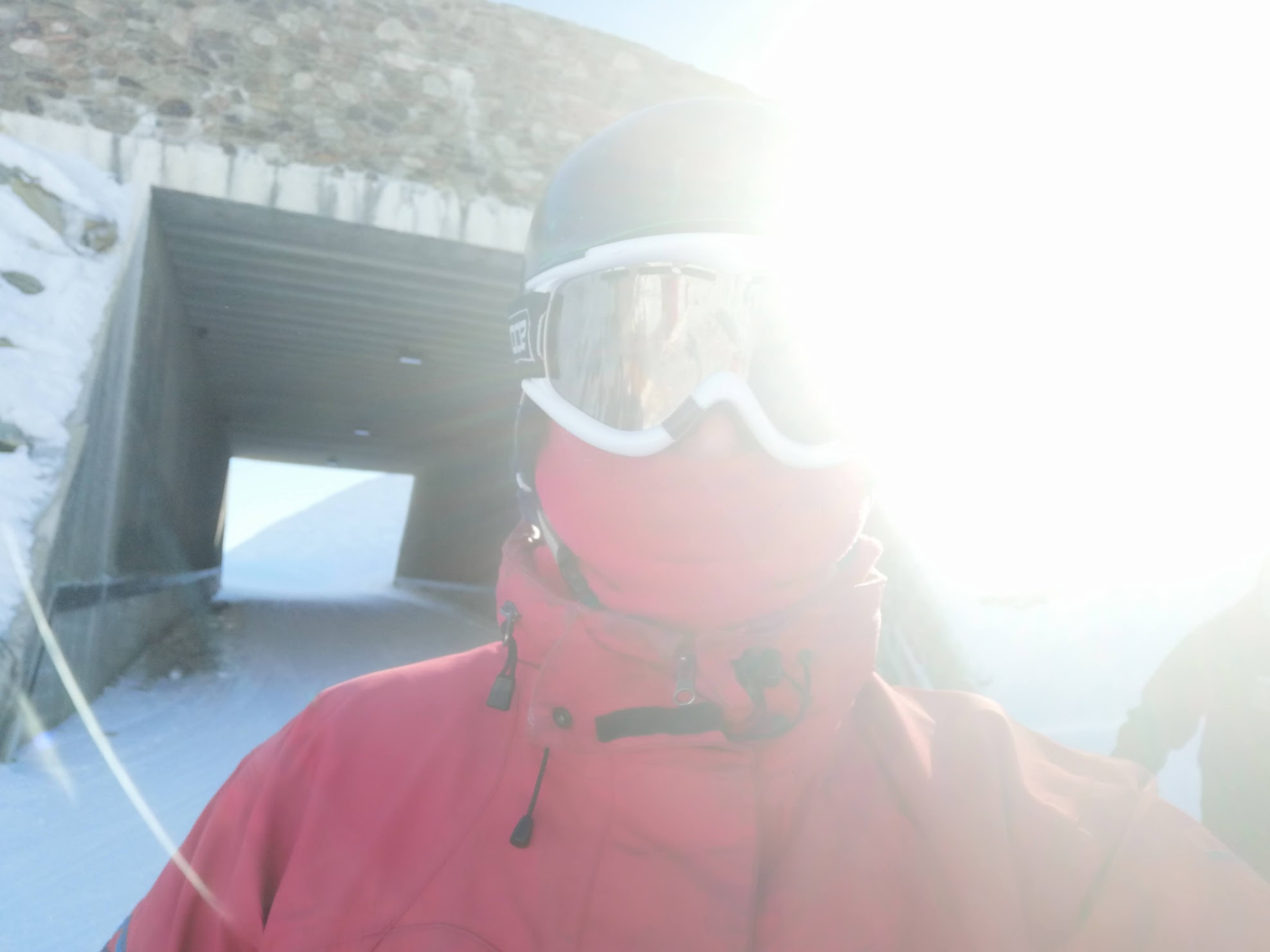 Matt Parkes
Y7-13 HBLA (Floor 2)
2021 – an Earth and Space Adventure Time to pull the ethernet cable out of your skull, shut down the wifi and spend just a little time in the real world. Leave your devices behind and let's delve into the bowels of the Earth, get lost amongst the stars, and engage in some Adventure Based Learning.
If you cannot survive for 90 minutes without the internet, or have no interest in personal development or learning, this homebase would be a living hell for you… Who is Matt Parkes? Science/ sci-fi geek; skier; bass player; social hockey + canoe polo player; a little bit of laughter, a little bit of sarcasm; endless patience and energy, apart from days with a Y in; a little bit grumpy, but only in days with a D in; merciless and never-tiring nag; passions = understanding the world and everything in it, personal improvement and trying new things.
---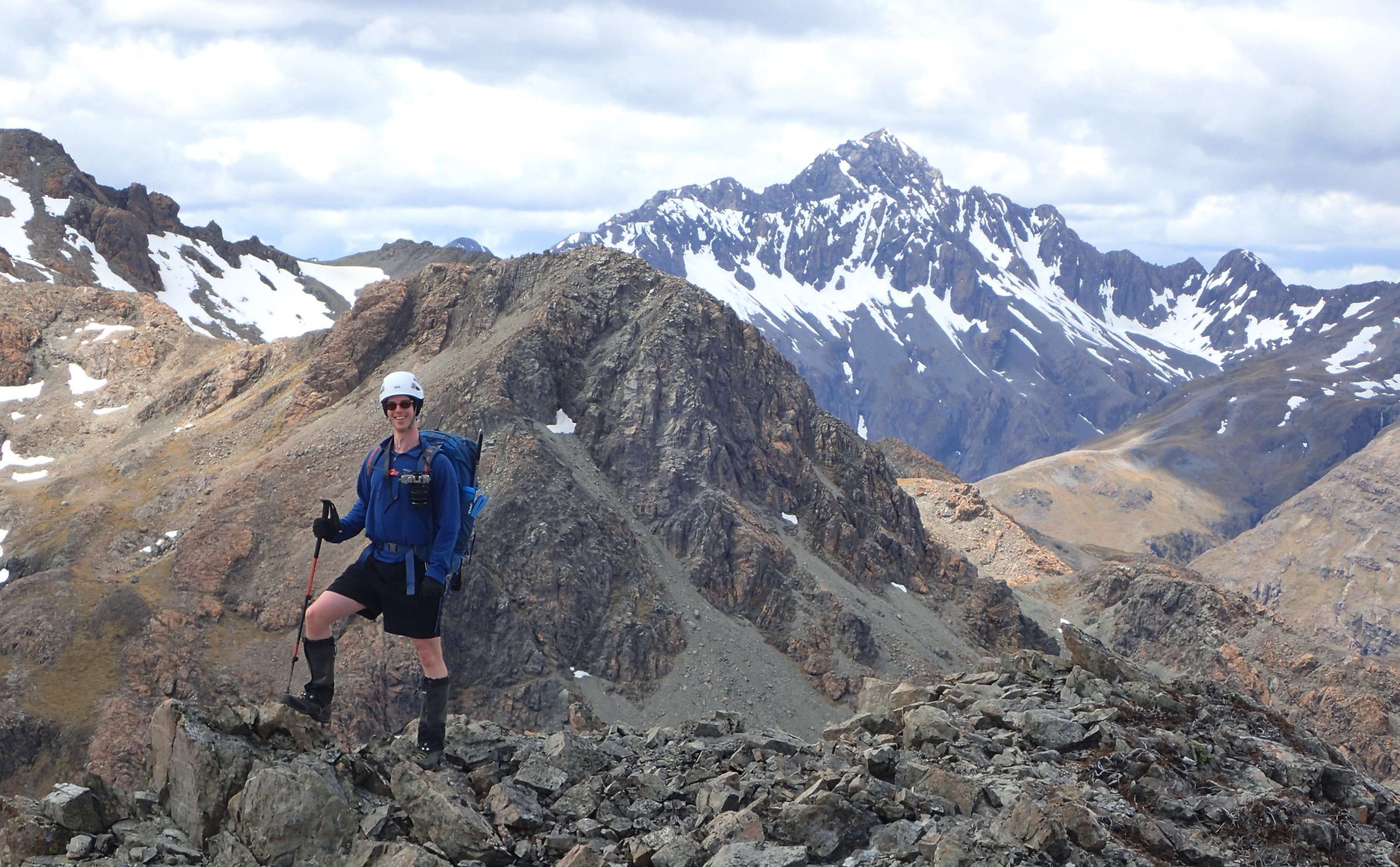 Zack Williams
Y7-13 HBLA (Floor 2)
Hi! Are you always keen to try new things? How about outdoorsy, adventury things? You are?! That's rad! Read on.
Throughout the year (mainly on Fridays), I'll be taking keen students on a variety of outdoor experiences. These will likely include:
day/overnight/multiday tramps to amazing places (what's better than waking up in a hut or tent in a really cool spot with no wifi?!)
rock climbing (yes!)
rogaining (if you don't know what it is, but you like running around hills in the dark for points, you'll enjoy it)
skiing, and more (student voice appreciated!)
I'm keen to not only facilitate cool outdoor experiences for you to try, but also to help you find a specific outdoor activity you're passionate about so you can work on improving your skills, abilities, and confidence as a learner in that area. By the end of 2021, I want you to be able to look back at the progress you've made through doing something you love.
When I'm not scrambling around our awesome mountains on the weekends, I'm teaching chemistry at Ao Tawhiti in our fun lab spaces. Regardless whether your passions and interests lie in the sciences or other disciplines and hobbies, I will be a mentor to you on your own learning journey.
I expect students to take ownership of their own journey by being a strong voice in IEMs; by actively setting, working towards, and reflecting on goals in the LMS; by being keen to share successes and challenges at 1-1s; and by seizing opportunities outside of the classroom, and making great use of (and being responsible for) time spent doing self-directed or off-site learning.
See you in 2021! Stay rad.
---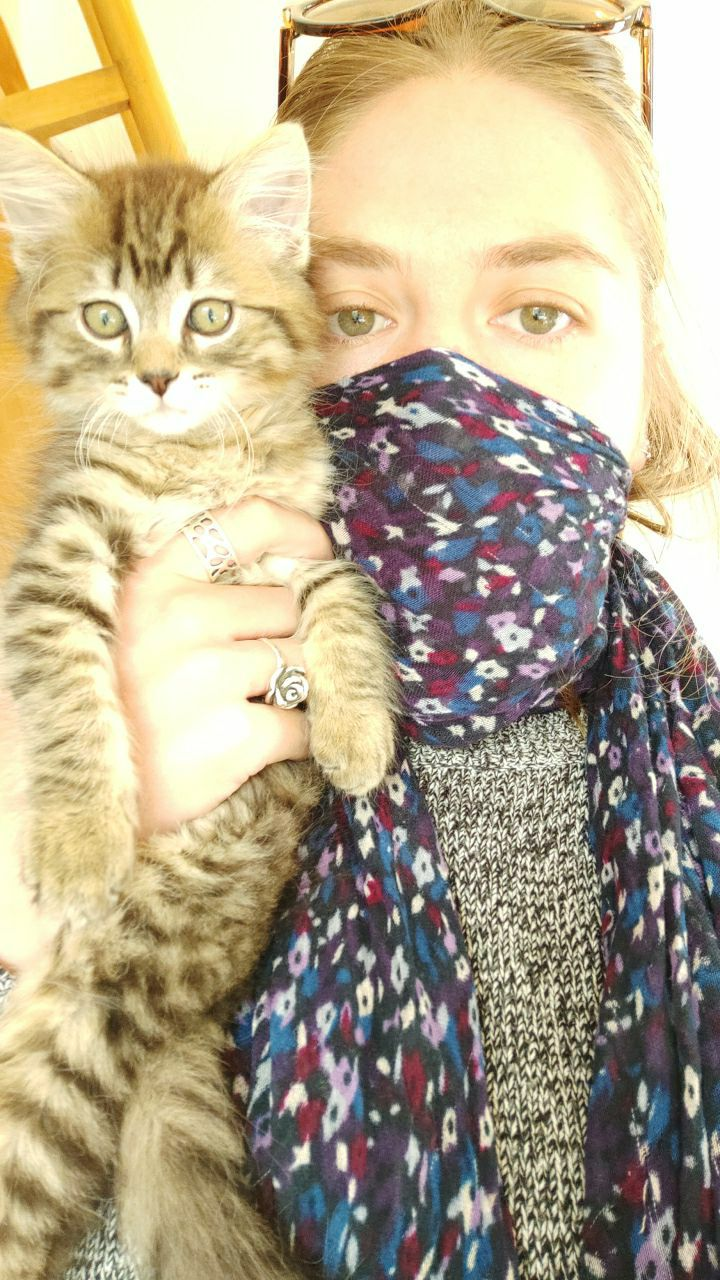 Beth Manders
Y7-13 HBLA (Floor 2)
Hi, I'm Beth! I've been involved with Ao Tawhiti (in various capacities) for three years. I may never leave. I love books and films and walking and talking about interesting things.
I like having discussions with people about the world and their ideas, making stuff (food, laser cutter things, crafty things) and going on walks. I'm an avid board gamer, and spend lots of time playing games and designing game components!

This year I'm going to be teaching hospitality, so in Homebase you can expect some fun cooking to take place, where you'll be able to up your skills and get some delicious recipes under your belt. Alongside this, we'll do other activities together like working on a big project of some sort or playing board games as a group. Regardless of what we decide to do, there will be the expectation that you are involved and a keen participant.

I'm eager to give everyone in my HB the skills to become cool members of the school. I'll do this by helping you improve your skills as an Ao Tawhiti student, and giving you the ability and confidence to make wicked decisions about your learning. This means you'll be writing your own 1:1s, chasing LAs up to correct your own attendance issues, and reporting to me how school is going. I've got lots of cool tips and tricks to help, and I'll be involved wherever I can, but ultimately you'll be in charge.

If you are keen to be part of a HB where we all do stuff together, and where you get to take charge of your learning, then come along!
---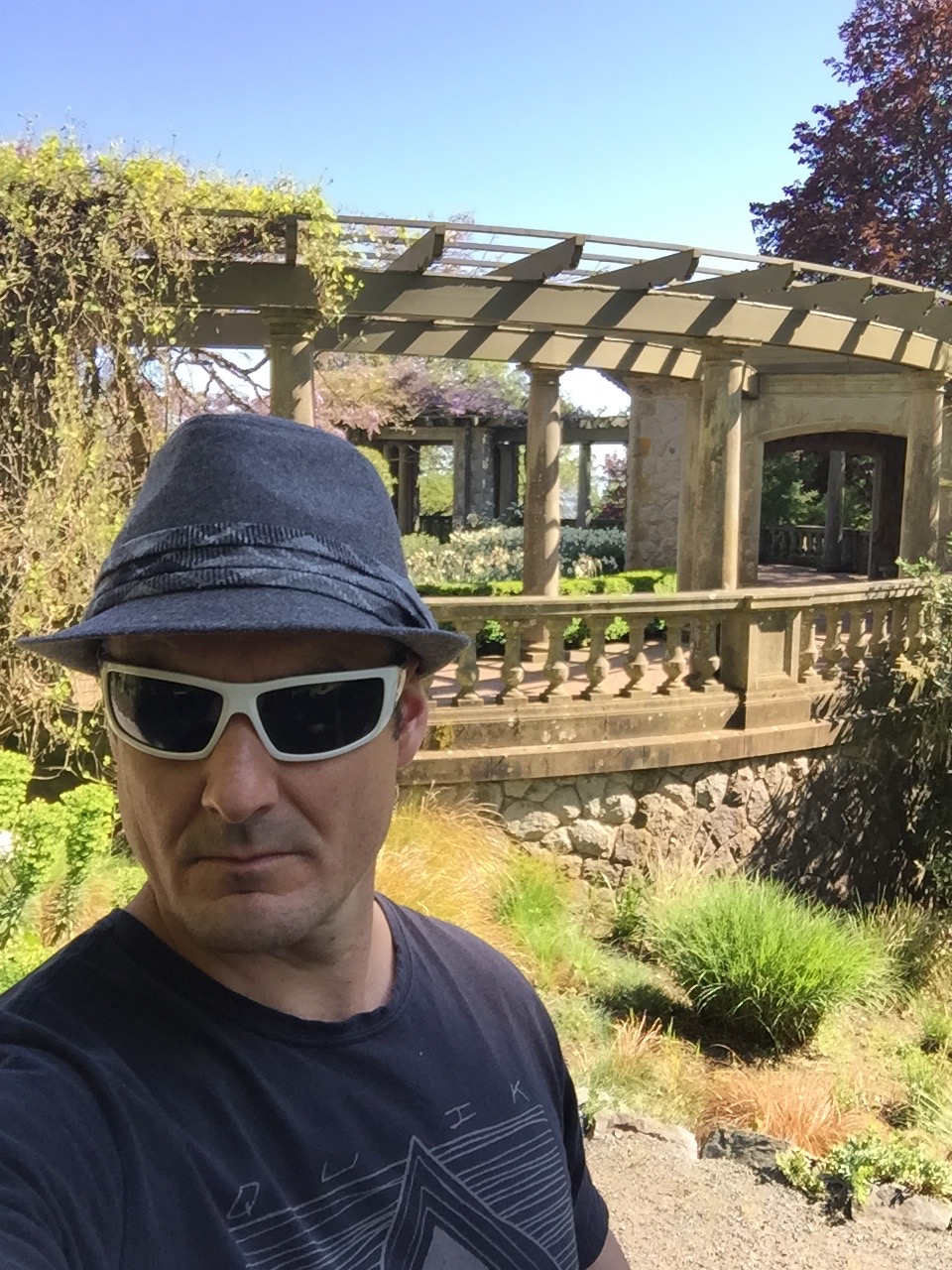 Duncan Woods
Y7-13 HBLA (Floor 2)
I'm excited at the prospect of having a homebase again in 2021. I have a passion for being active. I love to get into the gym and out running. I also love film, music and can cook a mean curry!
This year will be my 14th year at the school! One of the big lessons that I've learned over those years is the value of homebase and the impact that a great connection between a student and their LA can have.
I believe that being a HBLA is about building an understanding with each student and supporting them to achieve the things they dream of. I have a strong belief that each student has a huge capacity to achieve remarkable things.
I'd love to have students from year 7 to 13 in the homebase. For older students I'd like to support you to grow as leaders in the school and for younger students I want you to feel that you are surrounded by a homebase that will support you to feel connected and valued as a member of our community.
---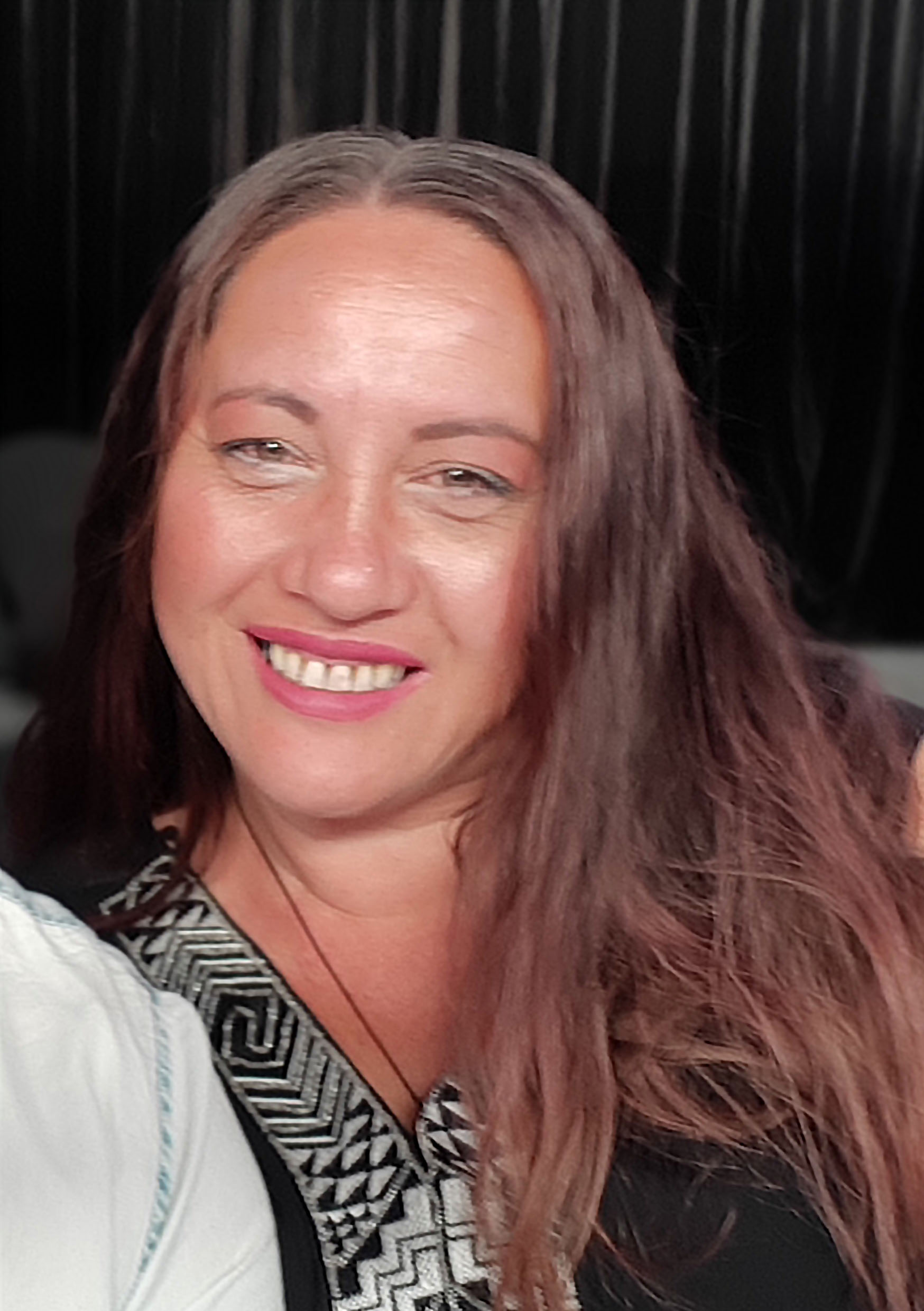 Marlene Te'evale-Hunt
Y7-13 HBLA (Floor 2)
Kiaora! Ko Marlene Te'evale-Hunt ahau, though most call me Marz. I have a passion for supporting whānau, film-making, watching good movies, going to the gym, visiting friends and places I enjoy.

In 2021 I will be Learning Advisor for mainly Te Reo Maori, Media – both film and print. I will also be looking to do great Māori Art for our kura/school to tell our cultural narrative and hopefully support a kapa haka crew to enter the Secondary schools competition.

In the past I have taught Film, Yearbook, Report writing, Drama, Literacy, Social Studies and Dance so I have a lot of experience in understanding other curriculum areas. I have also been known to support students and learning advisors art and sporting endeavours, so I will be definitely keeping it up!

My Homebase students can depend on me being open, honest and direct to support their passions and academic success. Together we will take steps towards your goals and aspirations always!
---

Kay's 7-13 Community
(Kay, Alister, Sarah O, Richard P, Niki, Greg)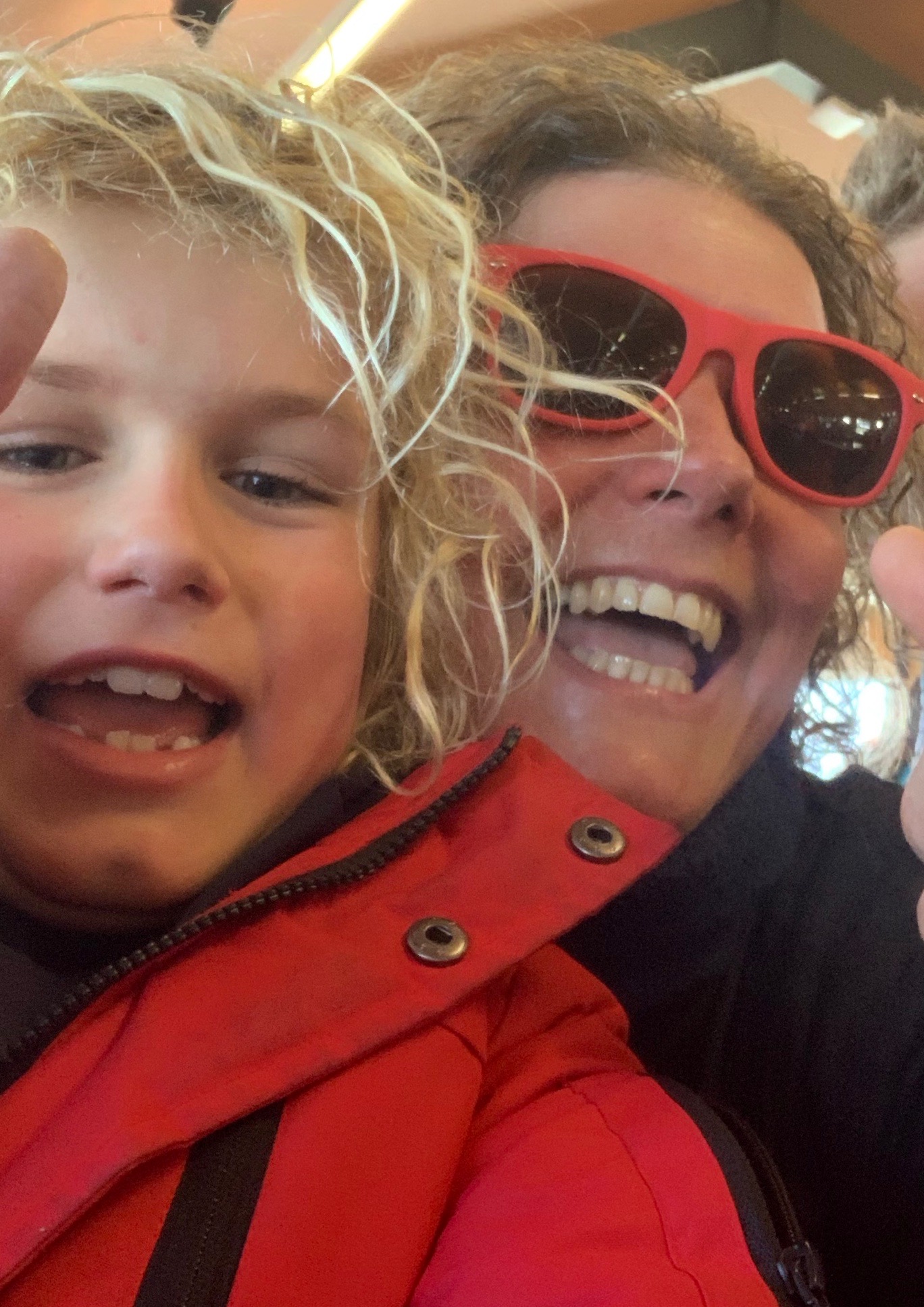 Kay Hayes
Y7-13 HBLA (Floor 3)
(sharing a HB with Sarah)
I am super passionate about travelling and especially getting to know other cultures. I am a really busy person and I love learning and trying out new things. Recently I have started to learn the guitar, 3D printing and I am trying to get my head around the software that we use for laser cutting.
My other passions include sport, DIY, snow boarding and travelling. Family, friends and community mean a lot to me. Being so far from home, I understand the need to belong and to feel a valued member of the team.
As an HBLA it is very important to me to get to know each student and their whanua. I love finding things that excite my students as well as meeting their needs.
This year I will be sharing a Homebase with Sarah O'Brien. We will be working closely together throughout the week and sharing the Homebase hours.
---

Sarah O'Brien
Y7-13 HBLA (Floor 3)
(sharing a HB with Kay)
Sarah: Hi everyone, I'm looking forward to returning to Ao Tawhiti next year. At the moment I'm on maternity leave, spending precious time with my girl, Ida. I'll be teaching Physical Education! Join our Homebase if you like to be organised and have fun at the same time.
---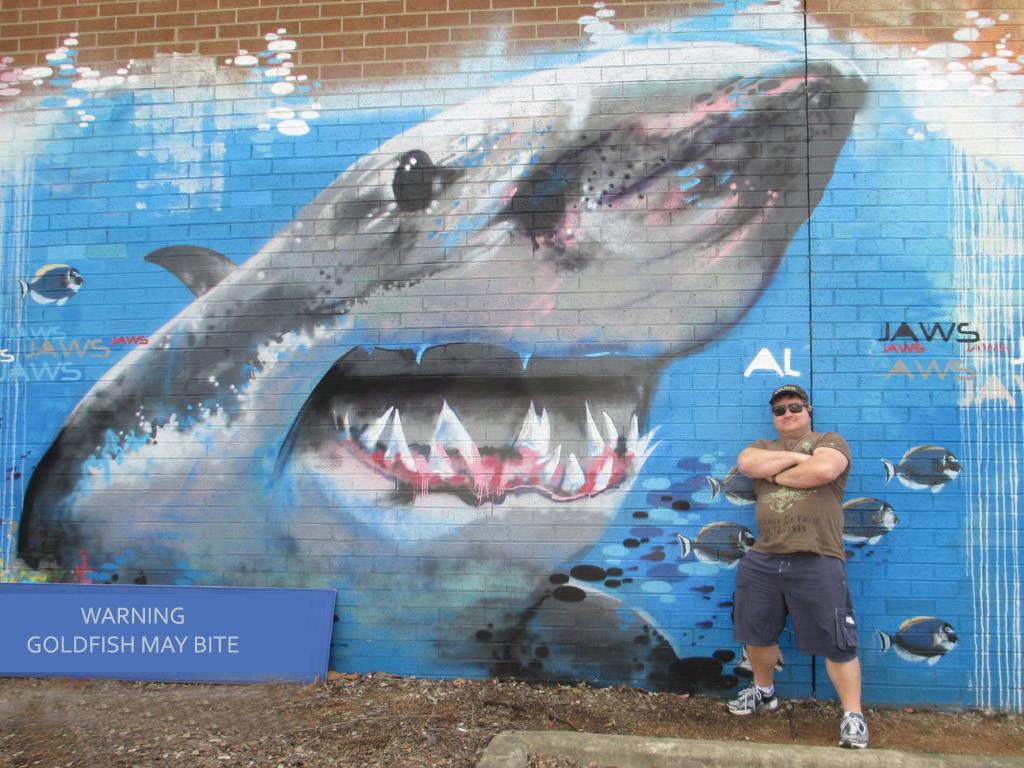 Alister Emerson
Y7-13 HBLA (Floor 3)
Warning. Being in my homebase may contain traces of nuts. I am a creative person and I have worked as a teacher and in the theatre industry for twenty years; including working as a lighting and sound technician, designer, director and playwright. The names of some of my plays might give you a sense of how my brain works: Ed Sheeran Tastes Like Chicken; Six Polar Bears Fell out of the Sky this Morning; and A Beginners Guide to Smuggling Chameleons.
On weekends, when I am not locked in a dark theatre somewhere, I like to mountain-bike, whitewater-kayak, ski, tramp and rock climb. Luckily I am the wrong shape to break so when I crash on my mountain bike or when I am skiing, I tend to bounce.
Subjects I know some stuff about include Drama, English, Multimedia, Outdoor Ed and ICT. I also make a mean Buttered Chicken. If any of that sounds like you, I look forward to working with you.
---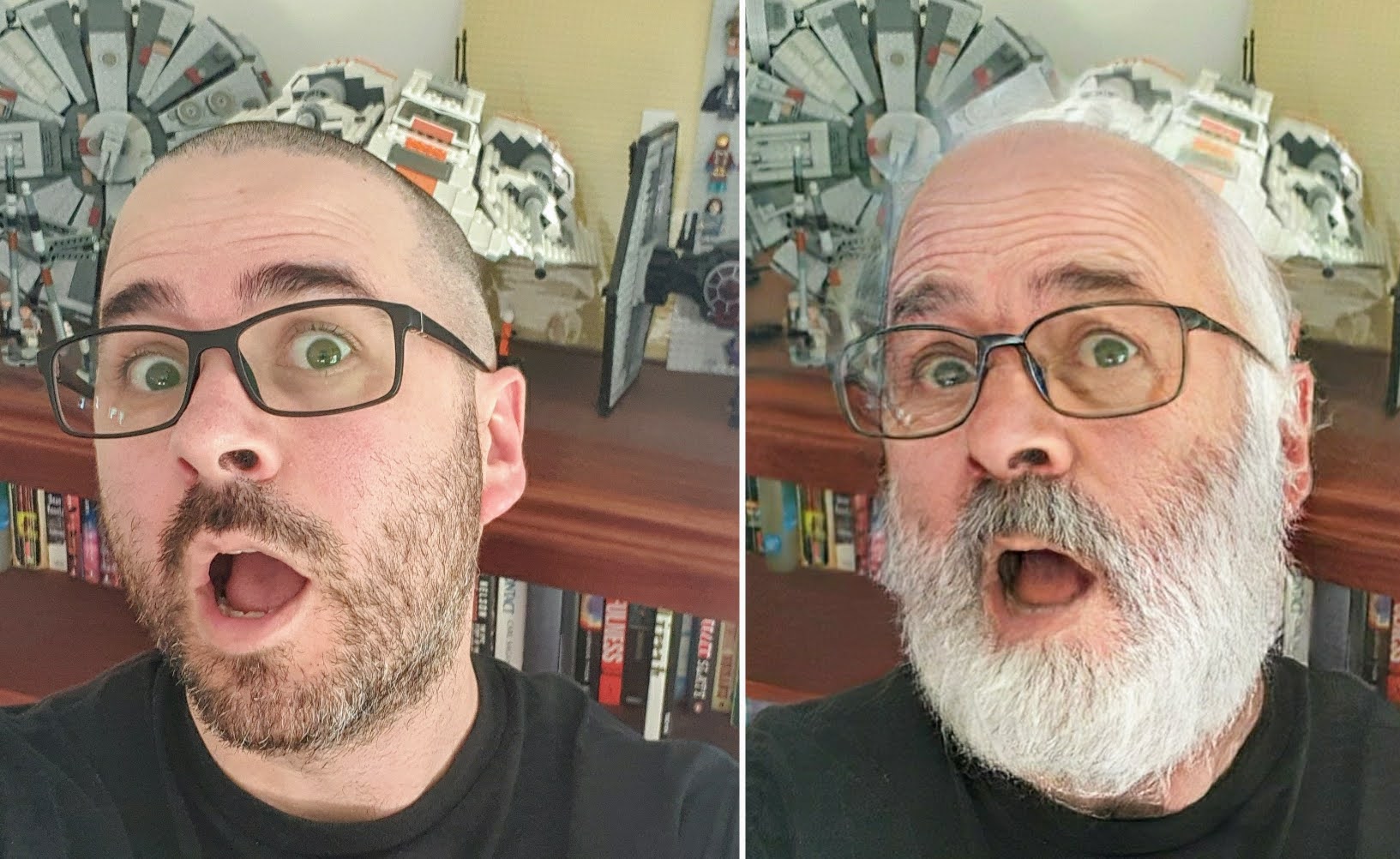 Richard Pitts
Y7-13 HBLA (Floor 3)
What's Richard's homebase all about, then?
High expectations around behaviour, cleanliness, respect and personal achievement. Those students who are willing to push themselves and participate have a really rewarding time 🙂
We play games together. Strategy, social deduction, geeky, nerdy games. Also, mind games. We like messing with each other, but in a nice way. But I'll emphasise the social aspect: If you want to be tucked away in a corner, this homebase is not for you!
We tend to have interests in film, art, gaming, philosophy and books. Expect lots of discussions around these areas – we also like making films and music and art together.
We track stuff visually! Stuff like progression through NCEA using Lego 🙂 I'm also toying with the idea of getting us all to track our sleep and water and exercise and diet – basic stuff which people often neglect because they're not paying attention.
We fill out our own 1-1s and IEMs, chase up LAs ourselves to correct our own attendance, and we're held accountable for our own progress in SDL periods (I will give advice and guidance in abundance, and give you the tools to help you manage yourself, but please don't expect me to be running around after you).
What's Richard all about, then?
I really value honesty, so I'm pretty honest with people – criticism can be a really helpful thing if done correctly. I really do encourage students to take responsibility for their own learning and choices; if you've ever been in a class with me, you know what you're signing up for in my homebase!
I like to discuss how to better oneself: these discussions frequently revolve around diet, exercise, and metacognition (thinking about thinking). I will challenge you to better yourself, and to consider why you have your various habits and beliefs.
I love a good argument, too (although 'argument' does not equal 'fight')!
(and I often feel like an old man trapped in a middle-aged body, hence the photo)
---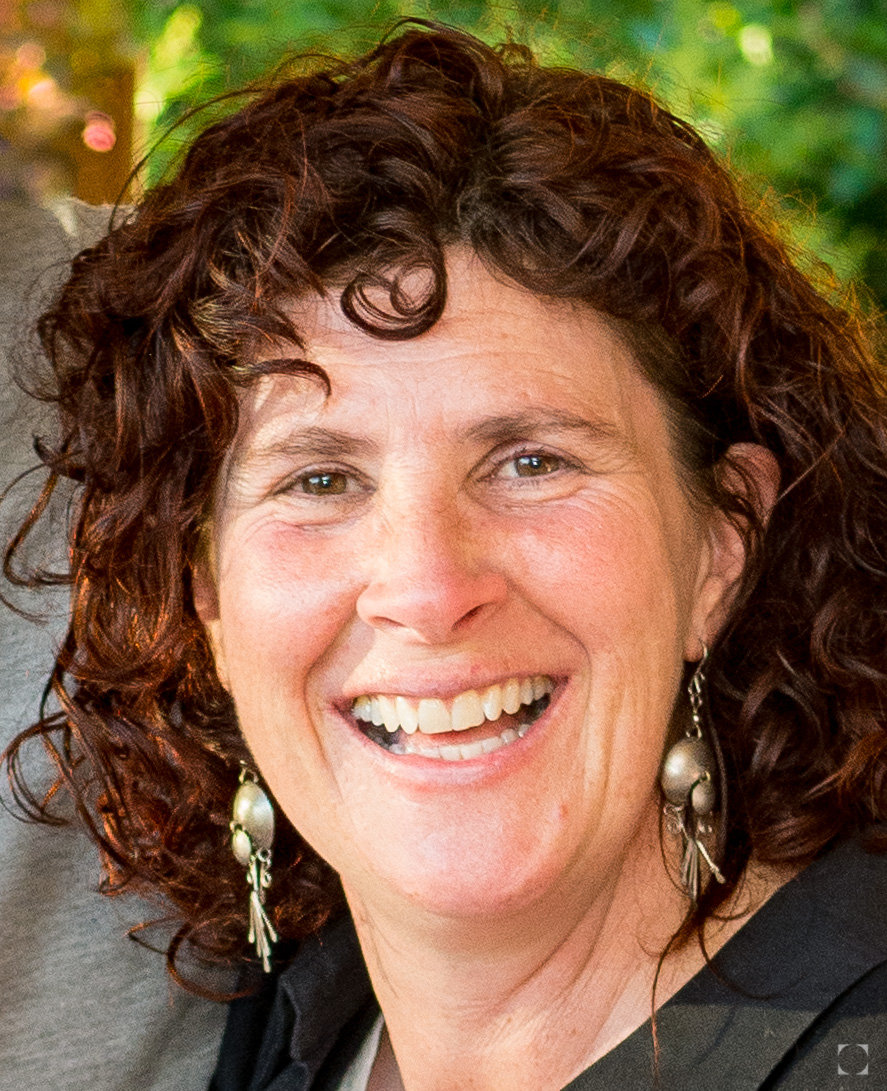 Niki Stephenson
Y7-13 HBLA (Floor 3)
Kia ora! Ko Niki taku ingoa, I am one of the senior leaders at Ao Tawhiti Unlimited Discovery. I love our school and working here.
The focus on relationships and building learning that resonates with you is one of the reasons I love my job. I am good at getting to know people and finding the silver lining in all situations. I am no good at computer games, so if that's your bag and you like a challenge, you could try to teach me!
I live in Lyttelton with my whānau; Mick is a photographer and football fan, Robbie is in his final year at Hagley and loves anything film and drama, & Oscar is 14 and comes to Ao Tawhiti. He is also a huge football fan and is usually found with a ball at his feet! We have an 11-year-old spoodle called Louie and a 6-year old ginger tom called Pickle. I love walking Louie around Lyttelton, doing yoga, swimming, exploring and cooking.
I am completing a Masters of Education degree this year, and I love learning too.
---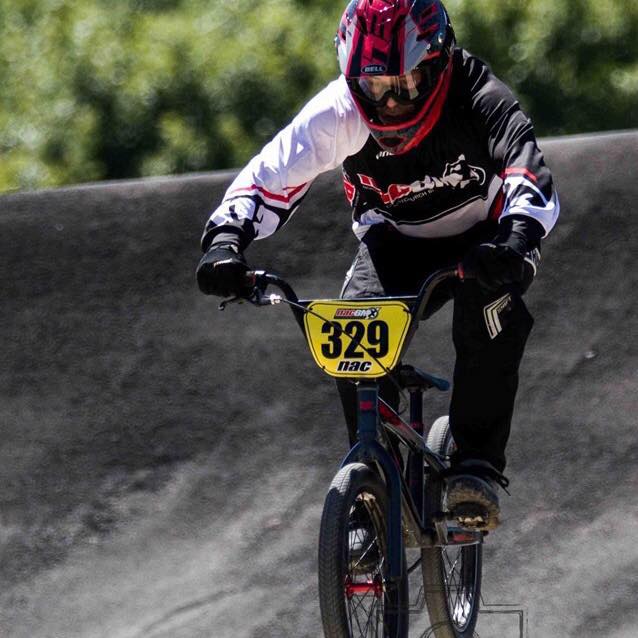 Greg O'Neill
Y7-13 HBLA (Floor 3)
My Home-base has traditionally been a quiet space to get on with self directed project based learning. Ākonga have written fantasy based books to rival the Harry Potter World – they've investigated storms – they've looked at Fungi and furthered their circus performance and some have just been wonderfully academic advancing their learning beyond their chronological age. To sum that up we don't care what your passion is, just that you're passionate and wanting to turn that passion into action.
As for me, my passions are Science (Physics), Maths and bikes. I took up BMX racing with my daughter Courtney (Year 2) a couple of years ago, and haven't looked back. I share my passions with my class – that can be as varied as the bikes to my building projects, or just photos of my dog. The most important thing we have in common as our respect for each other. So a passion you're willing to act on; and respect for others is all you'll need to bring.
---

Sarah M's 7-13 Community
(Sarah M, Derek, Kate, Michelle, Rob)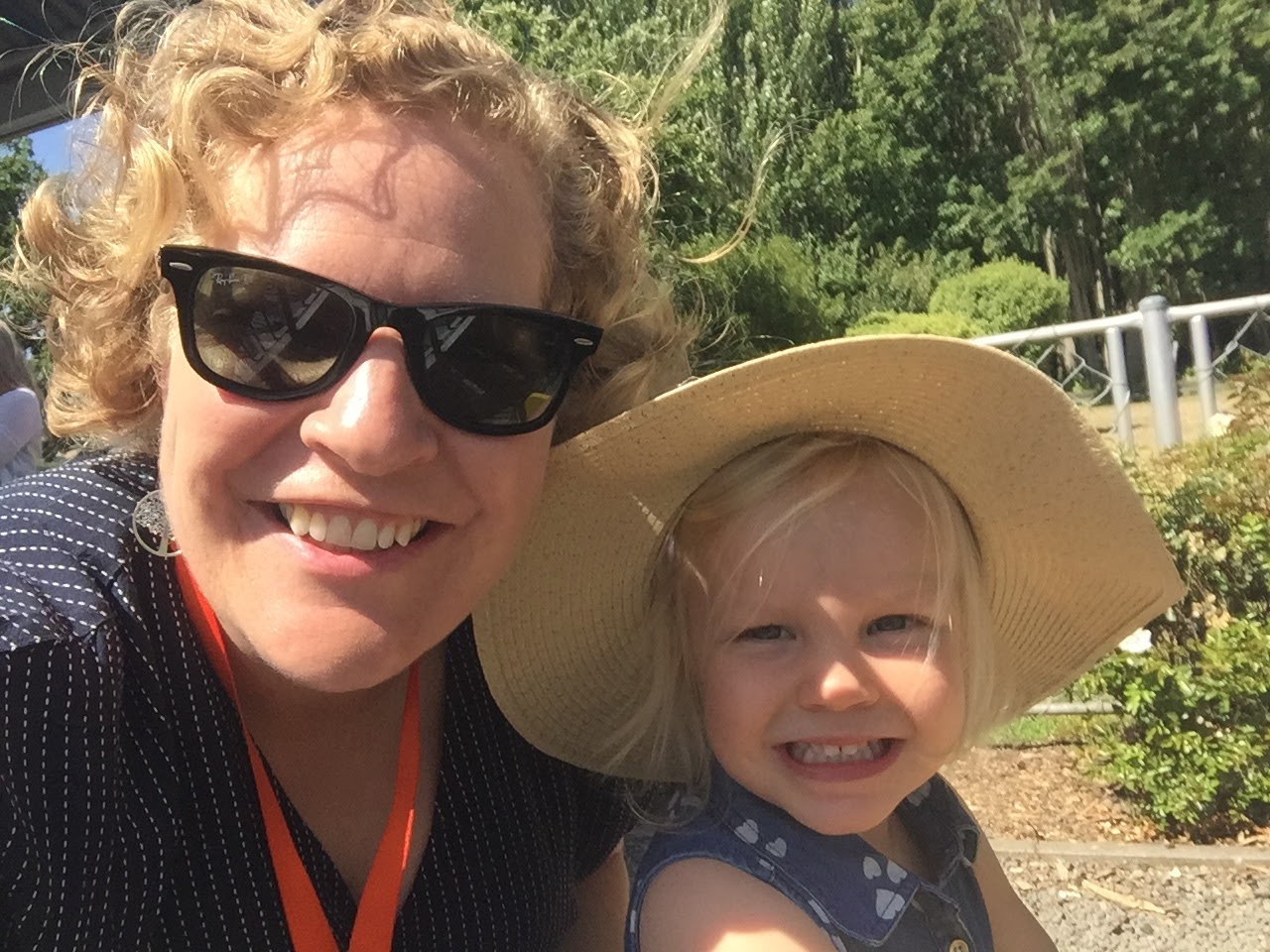 Sarah Marshall
Y7-13 HBLA (Floor 4)
Kia Ora team.
Are you interested in global wellbeing and the health of our communities?
Do you enjoy learning about people's attitudes and values and how we apply them to life?
Would you say you have a strong sense of social justice?
Then join a group of like-minded students in my homebase so we can navigate this concept of Hauora together. In this homebase you will get:
challenged to extend yourself
strong organisation
learnings from the health curriculum
great convo and banter
---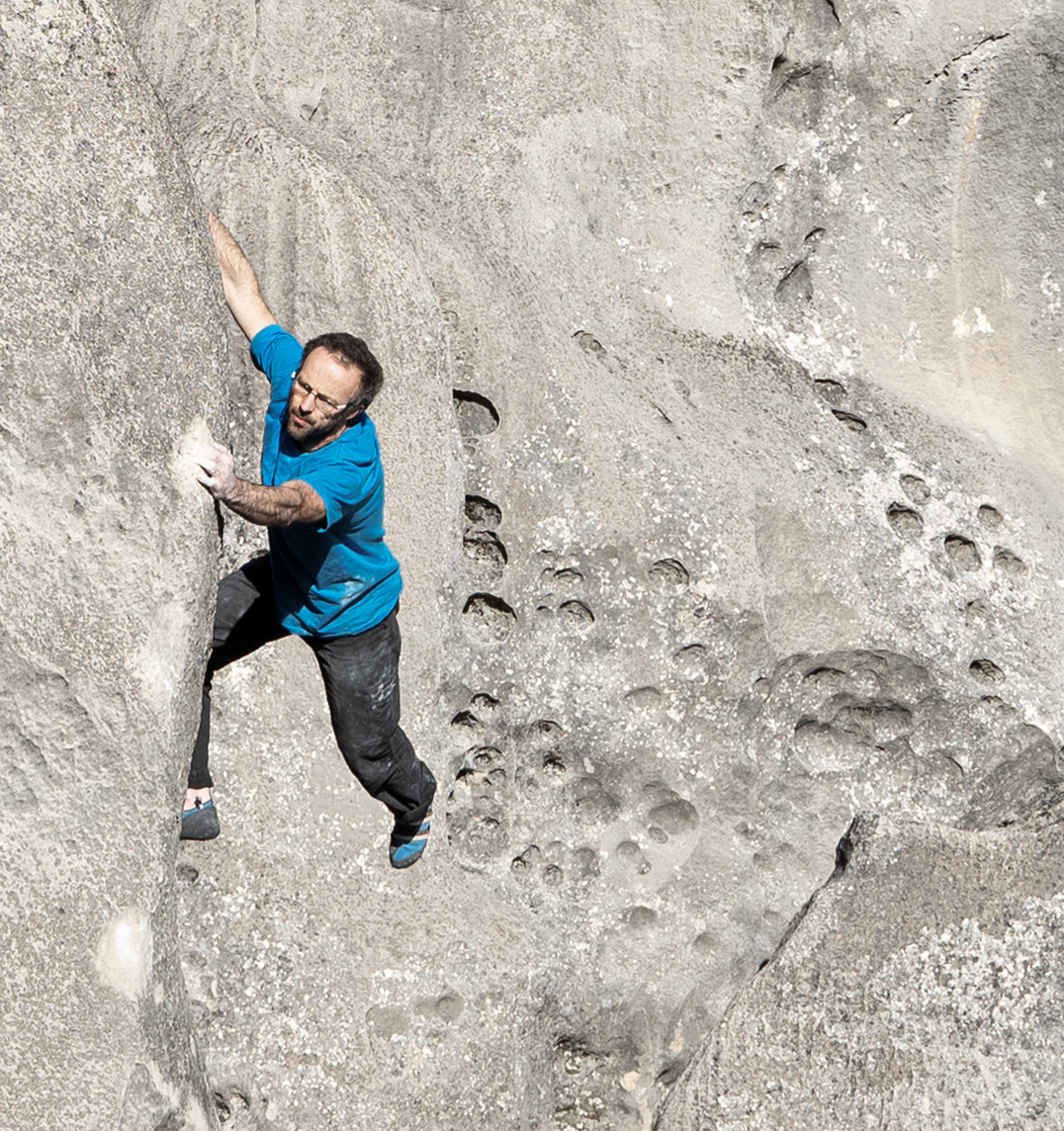 Derek Thatcher
Y7-13 HBLA (Floor 4)
Kia ora, I have been a learning advisor since 2006 teaching Mathematics, and Digital Technology. I believe as a Homebase LA I am here to help you transform into an confident, independent learner and my role is to advise, encourage and assist in any way I can (information, motivation, accountability, …).
All my personal interests revolve around challenges and problem solving. This mostly with involves trying to climb various impossible looking bits of rock but also includes surfing, photography, web design, programming, cubing and DIY. Interests: Climbing Rocks, Programming, Web Design, Surfing, Photography, Adventure
---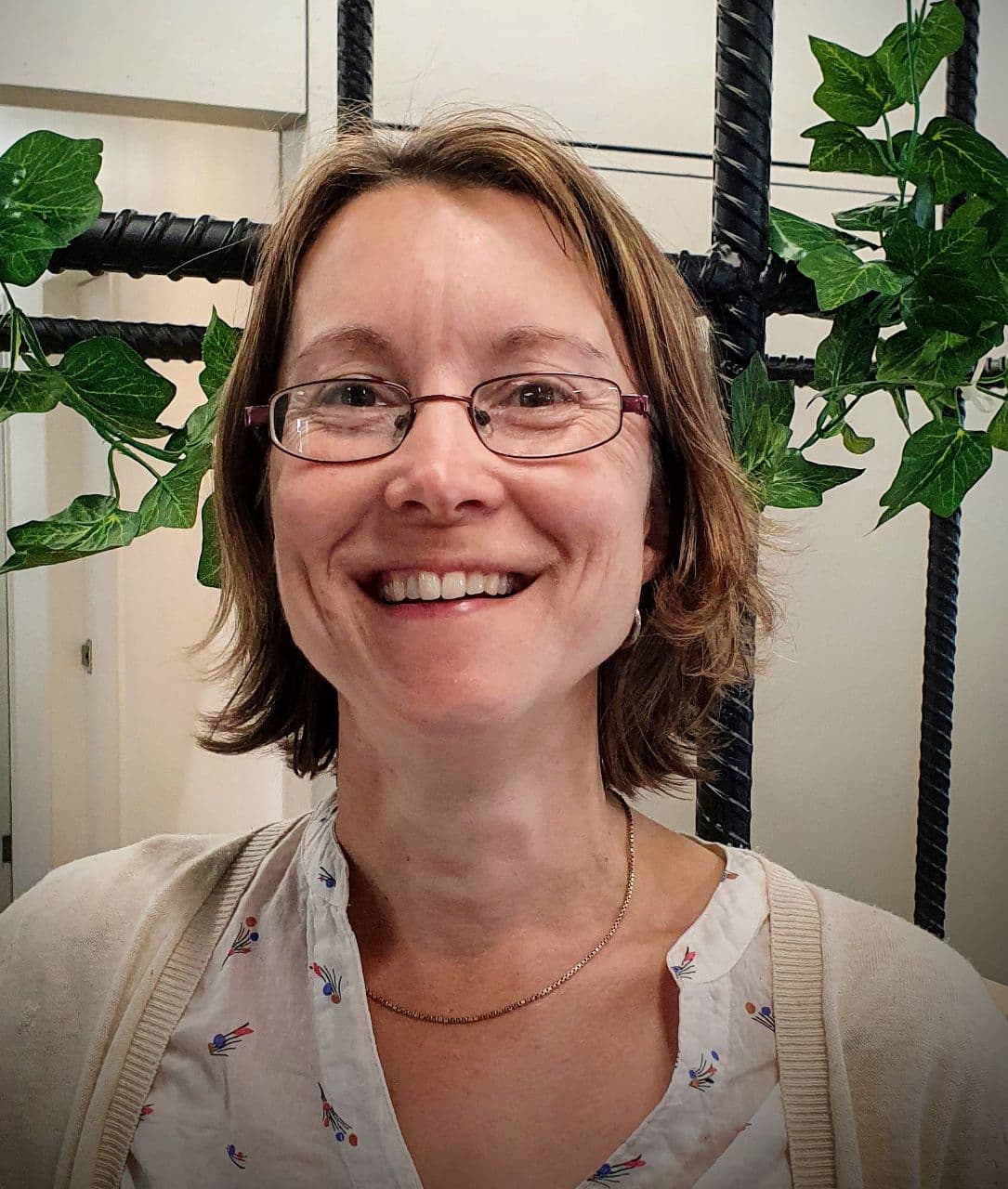 Kate Armour
Y7-13 HBLA (Floor 4)
Kia ora koutou; I'm Kate, and this will be my sixth year teaching at our wonderful school. Originally from the UK, I have made my home in Christchurch Ōtautahi where my passions and interests revolve around family, school, the planet, the outdoors and, yes, still learning to be a better LA every day!
In a previous life, I worked for the Department of Conservation, local council, and teaching English as a second language. I'm a parent of three children (12, 14 and 17.) I get on well with most personalities and as an HBLA I will work with you to achieve your goals in your way, helping you get the support you need to do this. Students in my homebase will need to participate in homebase activities, have clear goals for their learning, and be respectful towards others and themselves.
---
Michelle Verkaaik
Y7-13 HBLA (Floor 4)
I'm in my 2nd year at Ao Tawhiti, and I'm super excited to be part of the such a dynamic learning community. I recently returned from a 3 year adventure in the United States where I enjoyed experiencing a different culture and school environment, as well as exploring all of the fabulous places that the USA has to offer. Previously I have worked in three different Christchurch secondary schools teaching Science and Maths. I enjoy skiing, mountain-biking, rogaines and squash.
I am relentlessly positive about my students and what they can achieve. I look forward to working together to find learning pathways that both excite you and create the foundations required for wherever you want to go.
My specialist subjects are Science, Biology and Maths and my passion is environmental issues and sustainability.
---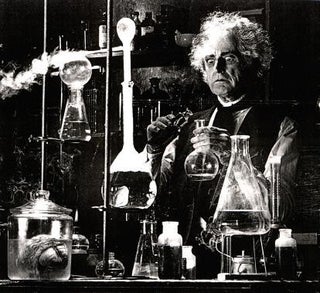 Rob Miceli
Y7-13 HBLA (Floor 4)
Welcome to The 2021 Hamster-Wheel Homebase! (Copyright pending)
Rob's homebase has always been about trying new things and getting familiar with the idea of success – but this year I'm stepping it up a notch.
This is to be the first official homebase that directly experiments on its members! Disappointingly, ethical approval was denied for the jet-powered shoes and gamma radiation hats. Instead, we're going to trial loads of other social experiments aimed at building our self-confidence, bravery, happiness, and empathy.
As a member of this homebase you will engage with and help design each experiment. We'll reflect on what was learned, what went well or disastrously wrong – but I promise by the end of the year we'll all have grown a lot (even without the gamma radiation).
---
(please complete by 11:59pm, Wednesday 2nd December)
---