Kia ora koutou,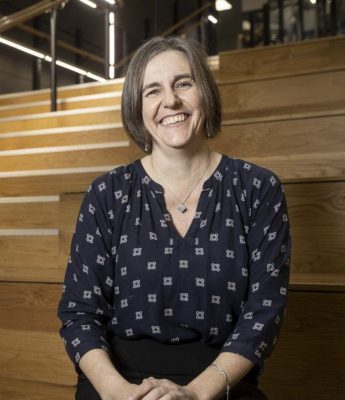 Ao Tawhiti Unlimited Discovery is a special character school that sits outside mainstream educational opportunities in Christchurch. Our Special Character is a legal designation that states that the child is central in directing their own learning so that the enthusiasm and love of learning is retained. Our students value the choice, flexibility and respect that our style of education provides. In other words, our school provides a place and resources for rangatahi and tamariki to learn what they want, and, in the way they want to.
Our Special Character is supported by our Guiding Principles. These principles argue that:
students are at the centre of their learning,
learners are encouraged to be creative, innovative and take risks,
diverse and flexible individual learning pathways are supported,
learning is a partnership,
everyone is a learner and everyone is a teacher.
So, success at Ao Tawhiti Unlimited Discovery will look different for each learner. The rangatahi and tamariki who are successful in gaining their goals are:
learners who can identify their passions and interests,
learners who can set and achieve goals,
learners who are willing to discuss their learning with other people,
learners who can manage their own time and deal with changes in structures and routines,
learners who are comfortable to learn without being actively 'taught', as there is a lot of self-directed learning in all classes,
learners who have whānau who are actively involved in their learning,
learners who are comfortable in busy, open-plan learning environments.
A great indicator of success is if a learner has engaged in new learning and projects that are external to their school's curriculum.
Other points of difference to mainstream schooling is the expectation of active involvement of whānau. Whānau are encouraged to support their children, as well as offering workshops, lessons, parent support and parent help to enable us to offer the widest range of learning opportunities. We operate a high trust model of schooling. We trust learners to take responsibility for their own learning and behaviour. We are a strongly relational environment. Rangatahi and tamariki work across year levels and age groups. Staff are called by their first names and we don't have staff rooms, or offices, so all members of our school community are working together for the whole school day. Learners and whānau, alongside a learning advisor, design the timetable and this can change every term. Ao Tawhiti Unlimited Discovery is a place that truly celebrates curiosity, learning and discovery every day.
The founding director Steven Mustor wrote this for prospective students. "So, my challenge to you as a prospective student, is to think about what you want from your schooling.  How much of that future are you willing to hand over to a school?  How much of that future are you willing to lead?" I would invite interested learners to think seriously about this challenge and be in touch if you would like to know more.
Anita Yarwood
Director
director@aotawhiti.school.nz