The Homebase Learning advisor is one of the most critical relationships at all levels of learning at Ao Tawhiti Unlimited Discovery. It is a relationship that is vital for ensuring that students get the support they need to create, follow and reflect on their learning goals.

The profiles are organised into the 2023 communities. After reading through the HBLA profiles, click the link at the bottom of the page to make your selection for 2023.
The link to the selection form is at the bottom of this page. Please read the profiles carefully.
Please complete your selection by Sunday the 13th of November.
---
---
---
Level 1 # Year 1-6
Year 1-3 Homebases
Bonnie # Year 1-3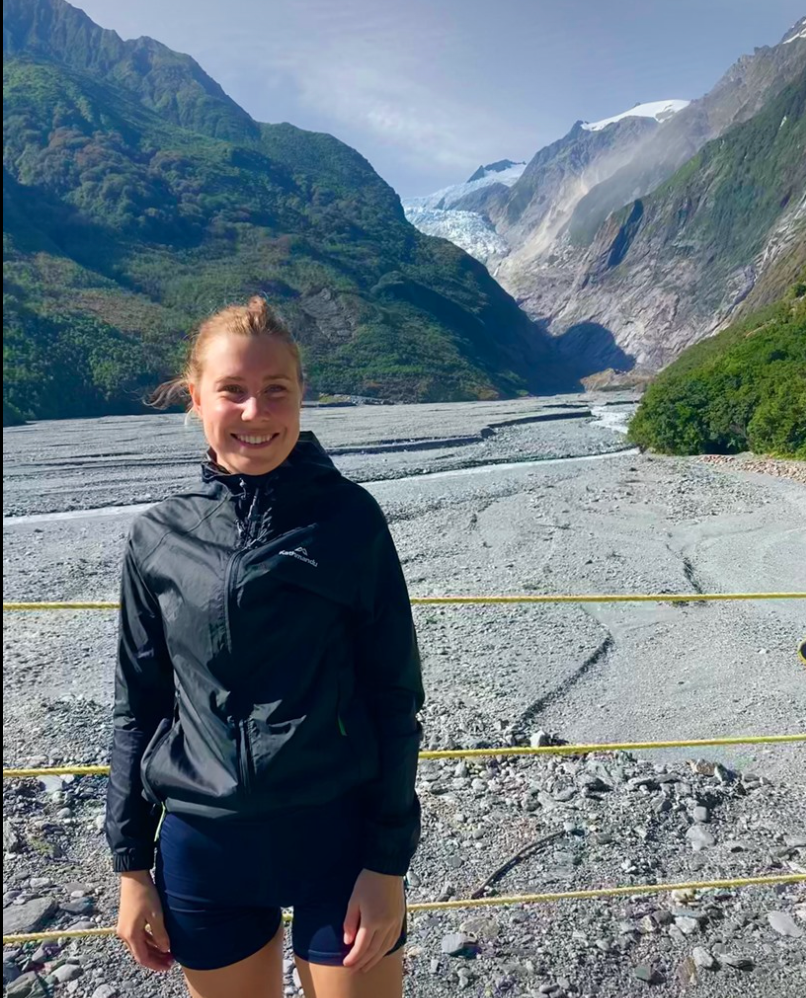 Kia ora e te whānau! I am excited to continue being a part of our beautiful Y1-3 Teaching team next year.
I've been an LA at Ao Tawhiti for three years now and I love being a part of our super special school community!
About me: I grew up in Whanganui in the North Island with lovely black sand beaches and surrounded by rich Māori culture and arts scene. In the holidays I like to go up and see my whānau who still live there, or they come down, and I'm also often heading up to Wellington to catch up with friends. I'll be doing a bit of this over the summer!
In my spare time I like to go on unique travel adventures with my partner Sam, go to yoga class, hang out at the beach, drink coffee, meet with my book club, and cook yummy vegetarian food!
If you are a member of my Homebase you can expect to learn in a calm, kind, nurturing and positive space that caters to a range of learning and sensory needs. In our HB whānau we use language around Growth Mindset and being a bucket filler throughout our days.
For those of you who may not know me well yet, I am also a major systems gal, so my Homebase is run with strong routines and clear expectations. This is so important to ensure tamariki feel a sense of belonging and stability while at school.
I have strengths and passions in teaching Mindfulness and Wellbeing, te reo Māori/te Ao Māori, and Environmental Education. I'm also on my own ongoing learning journey with teaching Structured Literacy, as well as teaching and learning through play.
Please feel free to get in touch with me if you have any pātai (questions)!
---
Charis Huhta – Sweeney # Year 1-3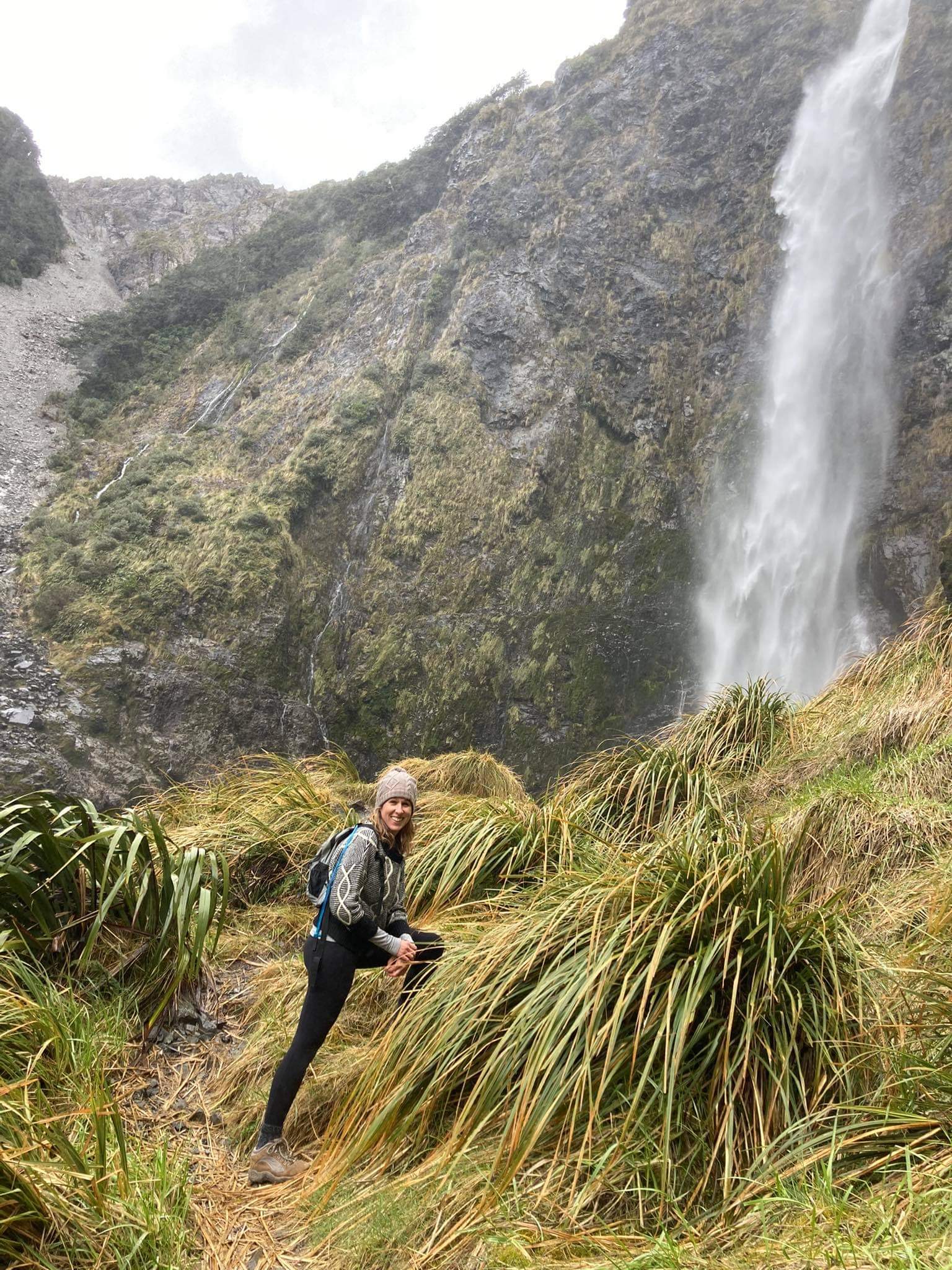 Kia ora koutou. My name is Charis and I am excited to be the New Entrant LA again for the 2023 school year. I have taught for a number of years in both Primary and Early Childhood settings.
The start of school can be an exciting yet anxious time for children and their whānau. As a proud parent of two teenagers, the transition to school for both of them, filled with joys and worries, is imprinted on my memory. I am passionate about creating a calm, fun, gentle, inclusive learning environment where the children are the starting place for each of their school learning journeys. I focus the tamariki's transitions around developing an understanding of our school values where each child is supported in developing a sense of belonging and becoming fully integrated into the classroom routine.
My teaching practice centres around the NZ Curriculum with a focus on weaving individual interests and voice throughout our learning, alongside developing learner dispositions. I have a passion for supporting children with diverse learning needs and a special interest in effective, evidence-based teaching practices for developing strong literacy skills in all ākonga. Bonnie's Home Base and my own will be teaming up for some learning together next year.
In my free time, I am an outdoor enthusiast who is most connected to my own wairua and whakamana when I am 'out and amongst it"' I love teaching at Ao Tawhiti for the freedom to create a classroom anywhere and the sense of community that is created by having so many engaged and enthusiastic students, families, and staff around me.
---
Jenny Ward # Year 1-3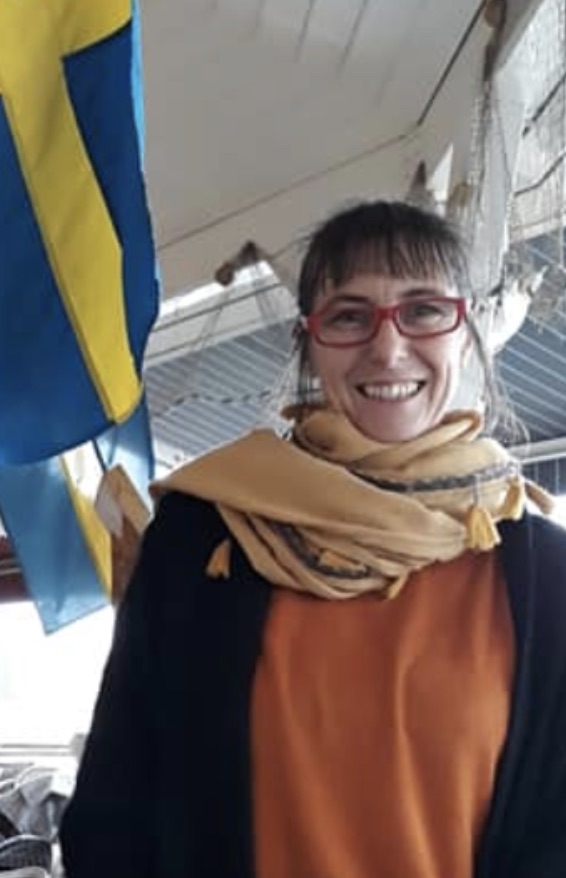 Kia ora e te whānua o te Ao Tawhiti,
Ko Jenny tōku ingoa!
Last year was my first year at Ao Tawhiti and what a wonderful year it was! Now, I am super excited to be an LA at Ao Tawhiti for 2023 in a permanent capacity. Yay! I love meaningful learning that promotes critical thought, discovery, creativity, curiosity, collaboration, and community.
I am passionate about education and aim to help learners achieve their goals and realise their passions. I am a creative lateral thinker with a good sense of humour. I have diverse curriculum strengths including the language arts, social sciences, drama and theatre, SDL, environmental and project-based learning as well as music.
As a member of my Homebase you will be encouraged to do your best, to be motivated and determined, to get involved and to have some fun in a positive space. I appreciate your diverse interests and aim to also inspire and ignite.
I have taught for 17 years in the Bay of Plenty, Christchurch, and even in Norway so I have lots of different experiences.In 2017, I received a Master of Education degree with First Class Honours from Canterbury University. I am an experienced educator.
On a personal note, I have two teenage boys Ivor and Felix who are 16 and 14 years old. My hobbies include singing, art, theatre, paddleboarding, and tramping. I am also learning to play the drums and love crazy adventures.
---
Mel Fisk # Year 1-3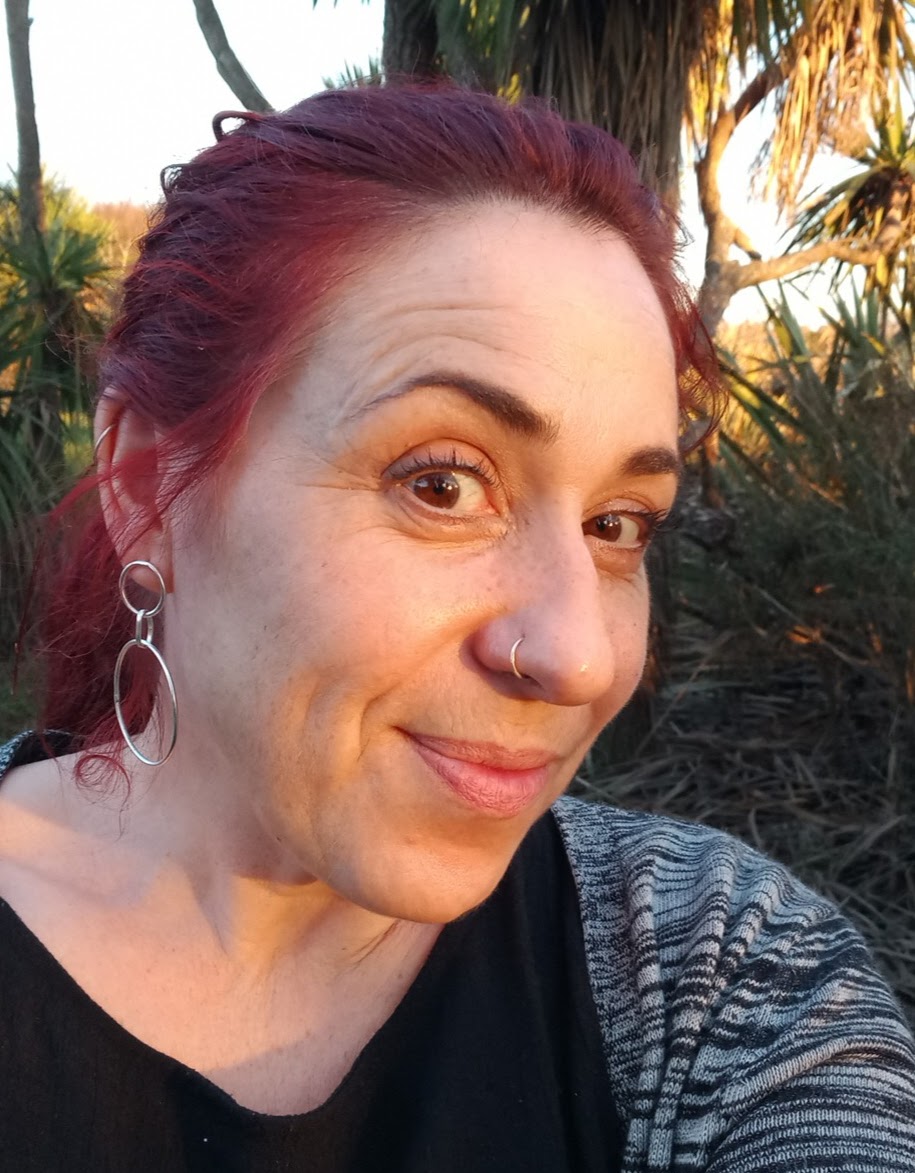 Kia Ora! I am Mel Fisk, I have been a Learning Advisor at Ao Tawhiti since way back when we were Discovery 1 School, this place has been an important part of my life for over 15 years now!! I am committed to our Special Character and love to work with students who are willing and able to be actively engaged with their learning, so their ideas, intentions, interests and needs can drive our pathway and processes of learning.
I have a special love of reading and writing, and of empowering students to become active and independent readers and writers themselves. I love to share my knowledge and passion of literature and learning with tamariki, and to learn from them as we go – I do truly believe everyone is a teacher and a learner here!
In 2022 I have been involved in a year long Professional Development study around Reading Recovery, a course of study which has taught me a great deal about supporting students in their literacy journey. I will not be continuing this in 2023 as I want to be able to provide consistency and commitment to the students in my own hb through next year, however I can assure you the knowledge and practises I have been developing will be put to good use in the homebase, alongside Structured Literacy. I am looking forward to a year of working alongside my students all through the school day in 2023.
---
---
Year 4-6 Homebases
Suze Keys # Year 4-6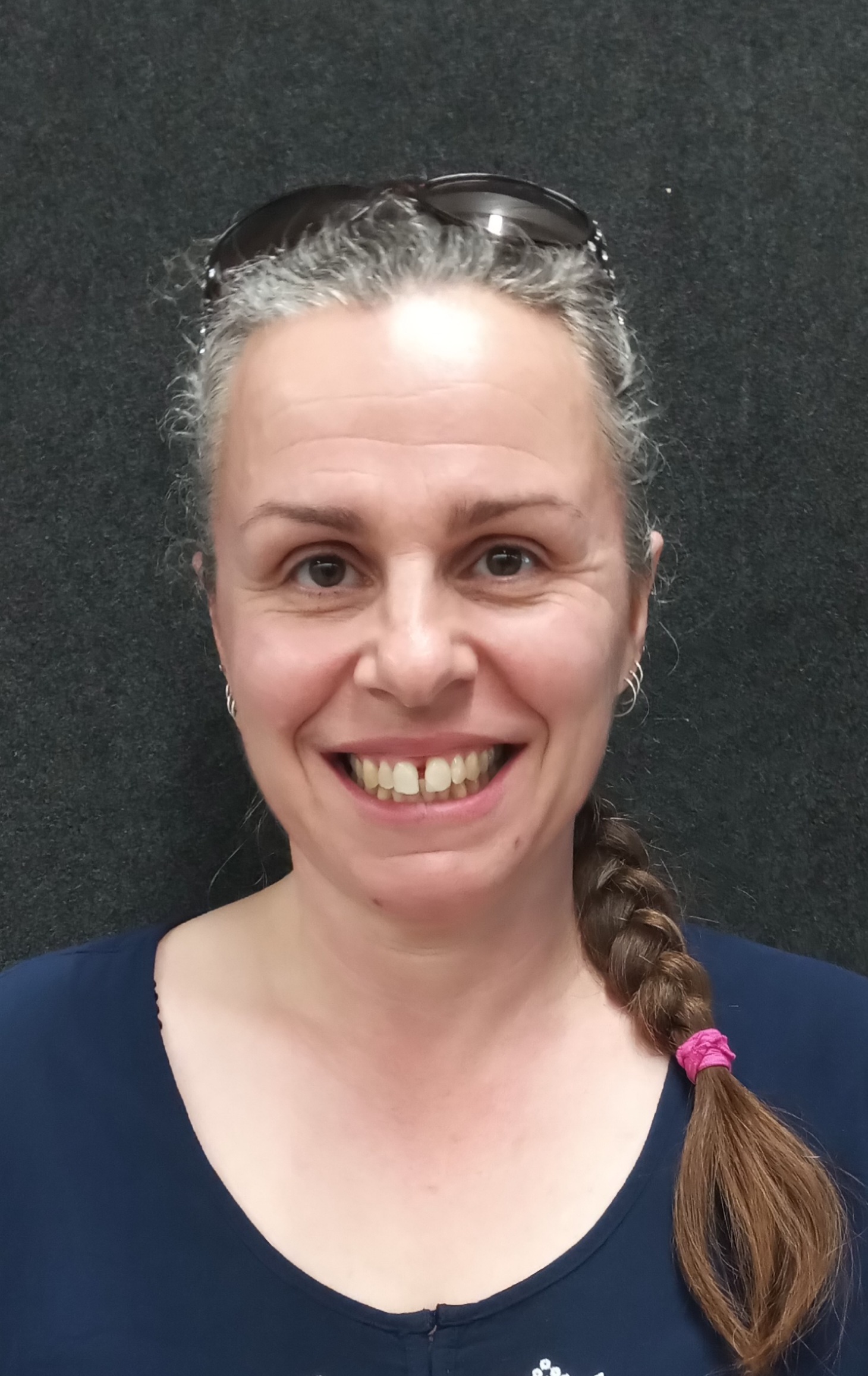 Recently I've decided the best thing about teaching, hands down, is the tamariki. And supporting ākonga to find the joy in learning through using their passions and interests is why I'm at Ao Tawhiti; I've been a parent here since 2008. I am very passionate about the Special Character of our school. I feel privileged to work as a kaiako here.
In 2023 I look forward to working with year 5-6 ākonga who want to explore their passions, get out on trips and also do some gritty learning in the core curriculum areas. We will extend our skills in self-directing our learning and will be active at the Climate Action Campus.
My teaching passions are literacy and numeracy because I believe they are the key components in enabling lifelong learning. I like to provide a range of fun and interesting activities for the ākonga to explore, both in and outside of the classroom. I use our Core Values to create and maintain a supportive, positive HB culture and school community.
My personal passions include arts and crafts, dance and music, jigsaws and games, gardening and nature. I will be working at school Monday to Thursday during 2023 as I continue to explore my own learning at my art class.
---
Gina Harrison # Year 4-6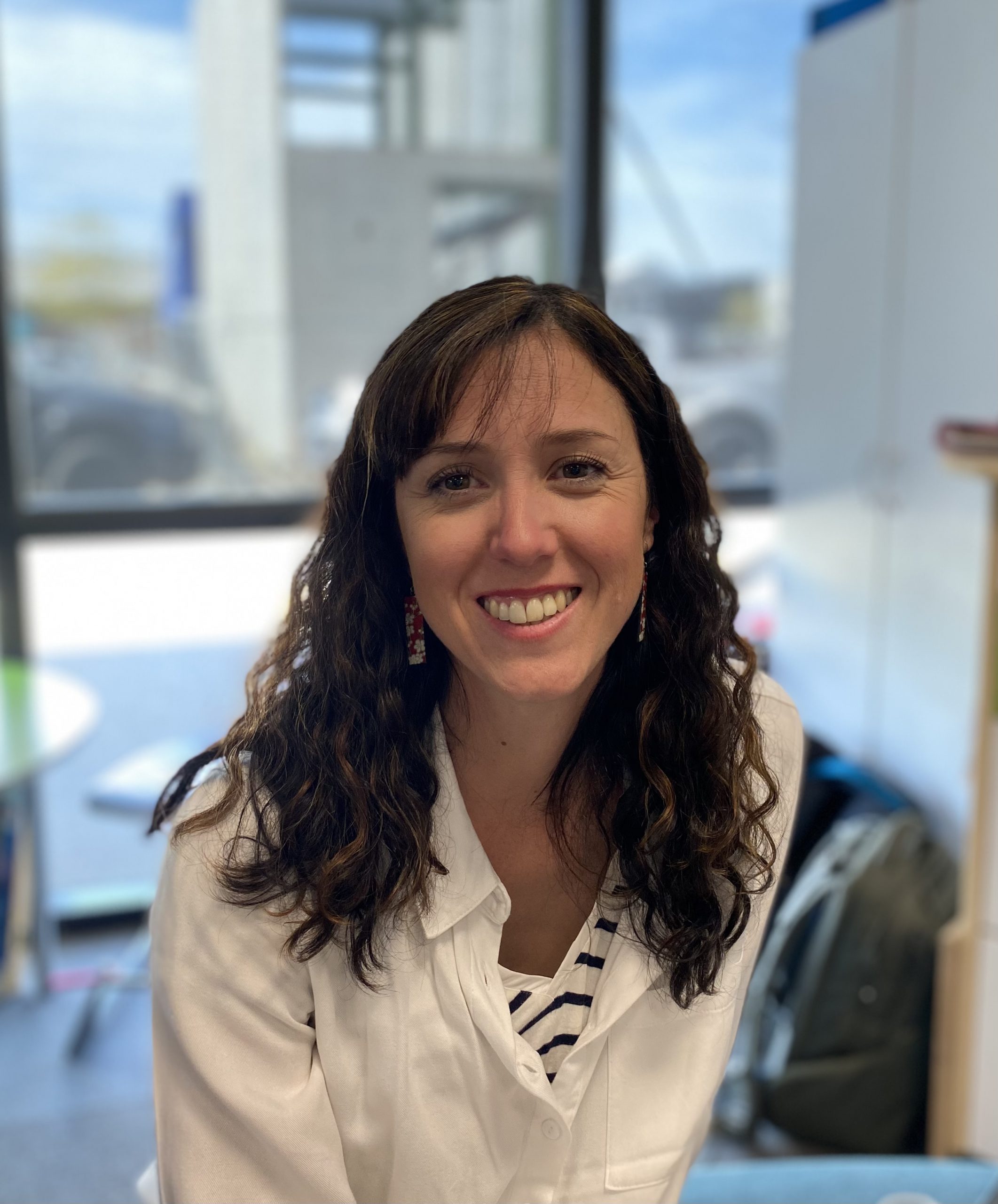 Kia ora, Ko Gina Harrison tōku ingoa.
I have been teaching at Discovery 1 and then Ao Tawhiti for the past 10 years, in 2020 I had my daughter Lavinia and since returning from parental leave I have been teaching across years 1-6 as the release LA. This year I have also returned to the role of Community Leader of Year 4-6. I have really enjoyed getting to know so many of the tamariki in year 1-6 and spending time in so many different homebases. I have learnt a lot from my fellow Learning Advisors and I am excited to bring some ideas to life in my own year 4-5 HB in 2023. Becoming a parent has given me an understanding of the importance of whānau input into education and I am keen to have parents actively involved in my Homebase and Community.
Melva and I will be working alongside each other and team teaching at times, continuing on the many years of co-creating learning. We both have a passion for establishing Homebases where our special character shines – students are truly self directed and follow their passions and we embrace opportunities to get out into the CBD. I love building a Homebase where each individual child is valued for who they are and what they can bring. Our Core Values underpin how we treat each other and our attitude to learning and we use restorative meetings to solve problems. Growth mindset is a skill that we begin working on in the first term so that we can push ourselves to be the best learners we can be.
The building blocks of literacy and numeracy are incredibly important and are what allow our ākonga to fly with their self directed learning, therefore a portion of each week will be targeting our structured literacy, reading, writing and maths.
I have a degree in Fine Arts and love to spend time making and creating with ākonga. I also really enjoy gardening, cooking and raising animals on our lifestyle block. I am excited to spend some time at the Climate Action Campus where I hope to begin a garden to table type program with the ākonga in our joint Homebase.
So if your tamariki have the motivation to direct their own learning, value our special character and want to grow into inclusive and caring humans who push the limits of what learning can be, then join us for a fun and exciting 2023!
---
Melva Gill # Year 4-6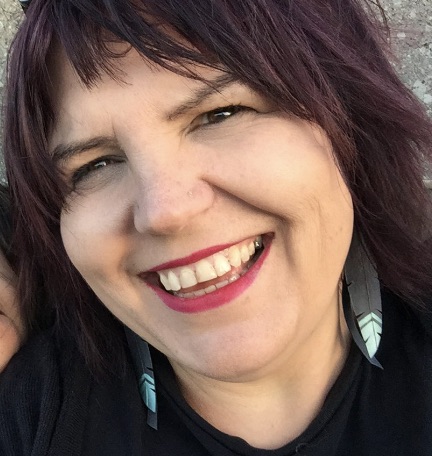 Kia ora , e te Ao Tawhiti whānau, as with all learning in the HB I went to my students first for their ideas about how to describe being in our community. I asked the tamariki what were the most important things people needed to know about being in our Homebase and their suggestions this year were: "it's welcoming, all of the people in the HB are unique, it is nice and calm, when you need help you can get it, it's fun, everyone is your friend, you can share your emotions and feelings, there is always someone there for you, Melva gives us lots of SDL, we treat everyone with aroha, it's a very active HB, no one is perfect and that's ok, if you want a quiet day your Hb helps you, you never know what exciting thing can happen each day, it has a nice atmosphere, it's a really cool experience, you're not just welcomed you're loved, it's sad when you're sick because you can't go, you can always be honest, you never have to pretend you are someone else that you are not, Melva makes things simple for us but makes it challenging, there's lots of tools you might learn here, you can use the things you learn for the future, there are always new experiences, it's ok to make mistakes, most of learning is with friends in groups, there's always new activities, when you have something to say you get heard, you have SDL freedom, Melva is the luckiest teacher I know."
In 2023 I'm looking forward to working alongside Gina's HB and continuing to co-create with our Homebases, student self-directed learning, where they can chase their passions and unearth new ones. As a Learning Advisor, I love learning alongside our tamariki as they continue to make new learning pathways following their ideas and projects.
I am passionate about continuing to create a fun and supportive learning culture in our Homebase where our children can enjoy being leaders of their diverse pathways and develop positive self-management skills. I believe we do this together with strong relationships between whānau, school and the wider community, where our tamariki can design and respond to real-world learning possibilities every day. Our whānau community have supported our tamariki in so many ways this year and I am looking forward to seeing how this continues to grow next year.
I also want to support our learners to tackle new learning with growth mindsets and for our tamariki to have the opportunities to learn all the 'nuts and bolts' such as literacy , numeracy and thinking skills they need to express themselves. With this toolbox, they can investigate their world, make critical thinking decisions about it, create change and be able to share those insights with us through their real-world projects, artwork, inspired writing or with a diverse range of technology.
Each year the HB chooses a joke to share with you all at the end, and this year we couldn't decide and include three for you to enjoy.
What is a duck's favourite food? A quacker!
Why did the chicken cross the road – because she can!
What do you get if you cross a giraffe and a hedgehog – a really long toothbrush!
---
Lindsay Greene # Year 4-6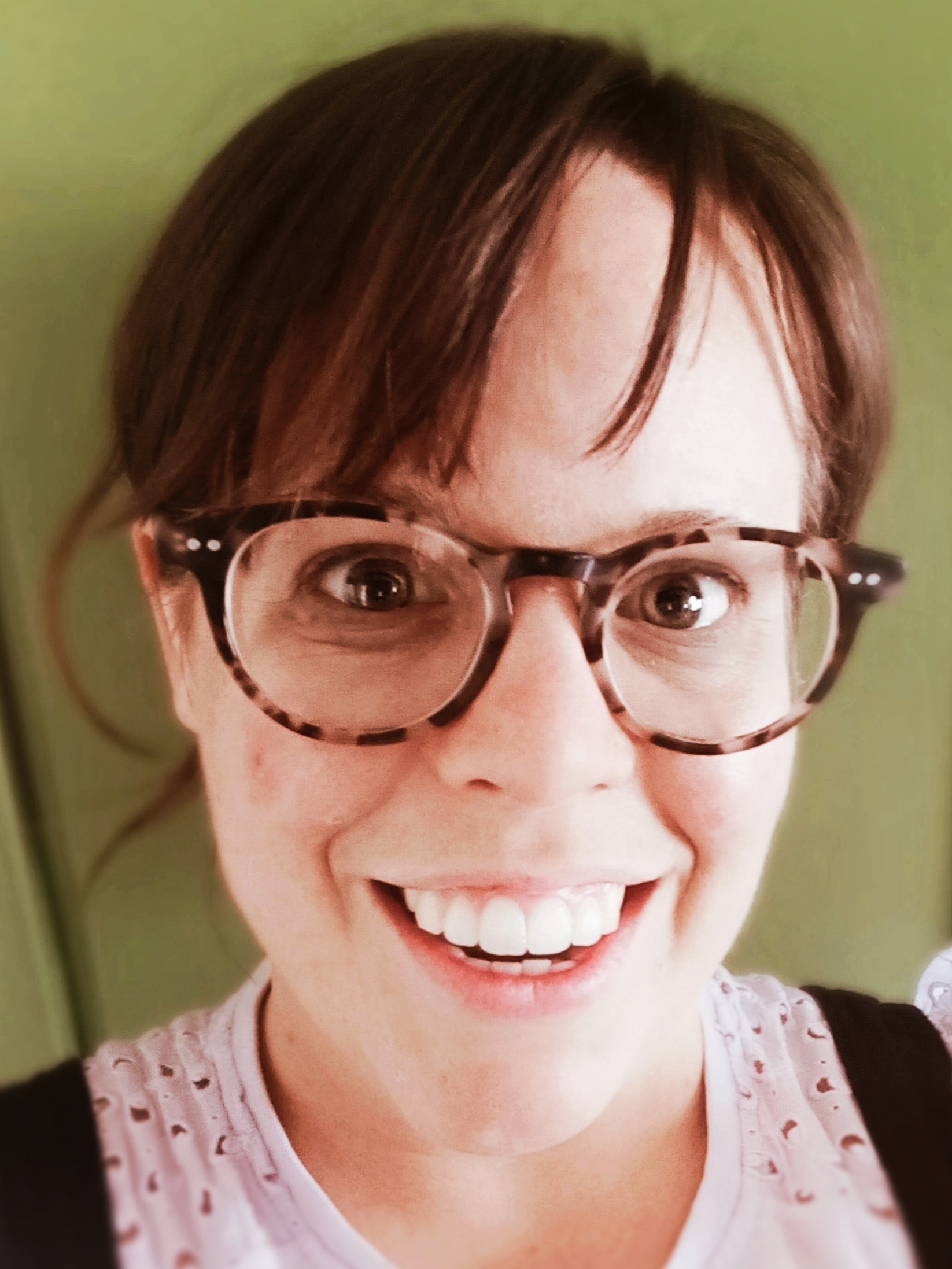 Kia ora,
I am excited to be joining the team at Ao Tawhiti next year as an LA. I am passionate about the special character of the school and the core values. I love facilitating engaging learning experiences for learners, finding ways for them to connect their interests and passions to the curriculum, and to have fun while working towards their goals. I love the uniqueness that every child brings to the classroom and the school community. Wellbeing is important to me, and I look forward to building relationships with learners and their whānau so that everyone can experience success in their learning.
I am mum to Rika, who will be in year six at Ao Tawhiti next year, wife to Cam and a bit of a crazy dog lady with two dogs, Bo and Dobby.
I love learning and some of my passions and interests include; learning languages, literature, musical theatre, art, handcraft, cooking, neurodiversity, maths (unless it's calculus), op-shopping, interior design, Nancy Drew style computer games, and history.
I look forward to working with you in 2023!
---
---
---
Floor 2 # Year 9-13
Richard's Community
Richard McCance # Year 9-13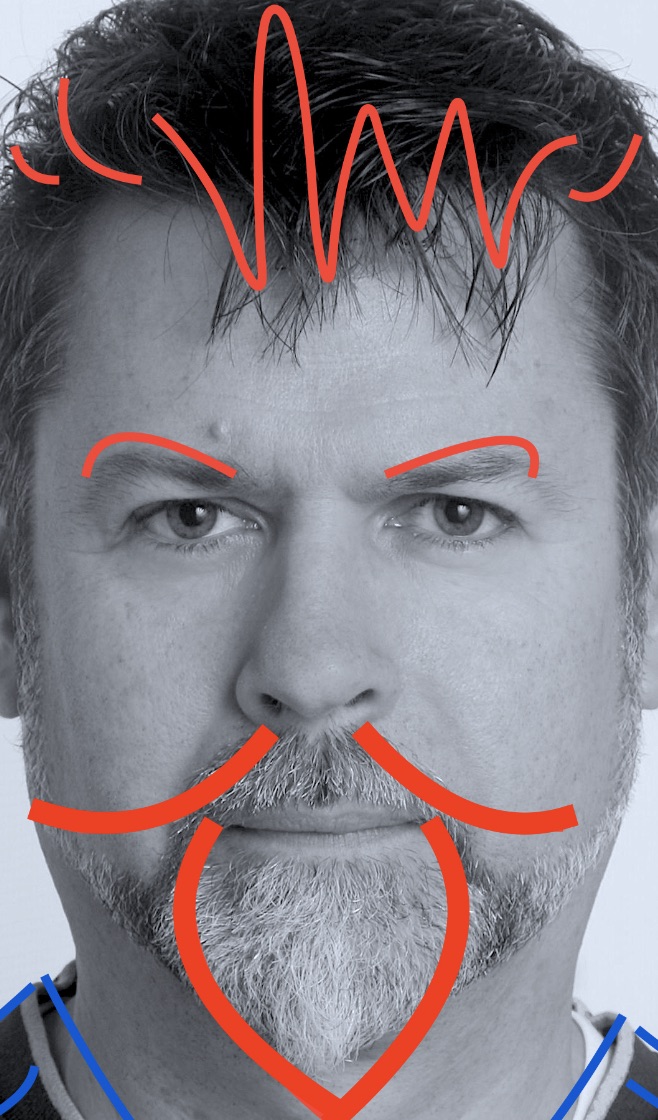 My subject areas for teaching include History, DVC, Art History and Languages (specifically Spanish but can offer guidance in the study of any foreign language).
I am able to support learning based in research, design, art, history, foreign language learning and sociology.
Independent students who would like advice and guidance in support of existing self-directed learning options are the types who work best in my homebase.
I am best at supporting more mature students and can help with an academic/NCEA focus.
If you are needing the type of LA who is largely focused on accountabilities, views learning solely in terms of specific and measurable outcomes or thinks that self-directed learning means only project-based learning, you should look at another HBLA. If, however, you are confident that you know what you'd like to be doing and that matches with what I can support and just need advice and time to get on with it, then please consider joining my homebase.
---
Megan Woods # Year 9-13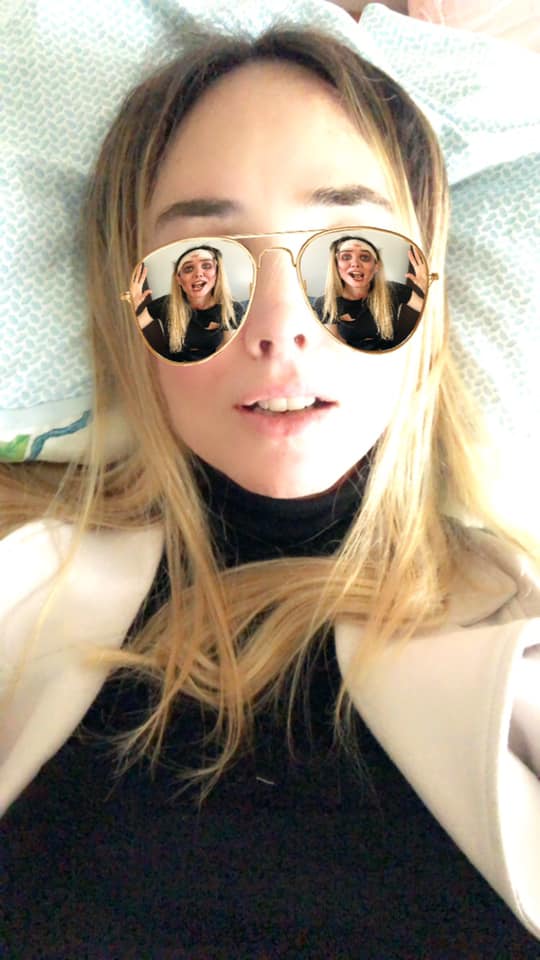 I want homebase to be a space where you feel comfortable asking questions, asking for help, exploring new areas of learning, and connecting with others. HB time is used for your individual work, one to one meetings, and it is a time for you to use flexibly, according your individual needs and interests. I always try to be an open and attentive listener, and I like to have authentic and meaningful conversations with my HB students. 
My interests are varied. I am passionate about all kinds of learning (academic, artistic, and sporting). In my 'spare' time, I am working on a Phd in the philosophy of education (and gothic literature); I love dancing, particularly latin styles (Salsa, Bachata, Kizomba), and recently I took up West Coast Swing; I enjoy working out and going to the gym; I play guitar; and I love to travel to different countries and learn about other cultures. I also have an interest in martial arts. I trained in martial arts for nearly ten years, and I have a brown belt in Kung Fu. I love playing all kinds of sports. I enjoy watching films, reading, and binge watching TV series on Netflix.
I have been a learning advisor at Ao Tawhiti (and Unlimited) for 14 years, and in that time I have taught a range of subjects, including Japanese, English, Media Studies, Journalism (University level), Psychology, and Philosophy. I used to run the Prosillio program, which was an academic program designed to provide support to full-time dancers and gymnasts.
I also have a variety of work experience prior to teaching. Before working at Ao Tawhiti, I was a journalist, and lead reporter for the Southland Times Newslink, and before that I spent many years living in Japan, where I taught English to students of all ages, levels, and backgrounds. I also completed a Japanese language program through Sheffield University while I was living in Japan, and I enjoyed learning about many aspects of Japanese culture and history.
At University I have studied a broad range of subjects: English literature, Law, Anthropology, Sociology, Music, Physics, Philosophy, Art Theory, History, and Education. Prior to University, I worked in the building industry in New Zealand. I started out as an apprentice carpenter, and later went into management and Quantity surveying. Although building wasn't really my thing, I attended night school for many years while working full-time in various construction roles, and I earned several qualifications in the building industry, including a certificate in pre-trade carpentry, trade certificate carpentry, and an advanced certificate in building science and quantity surveying.
My favourite subjects at high school were art, English, Social Studies, and History.
I am excited to work with you as your HBLA this year.
---
Brent Silby # Year 9-13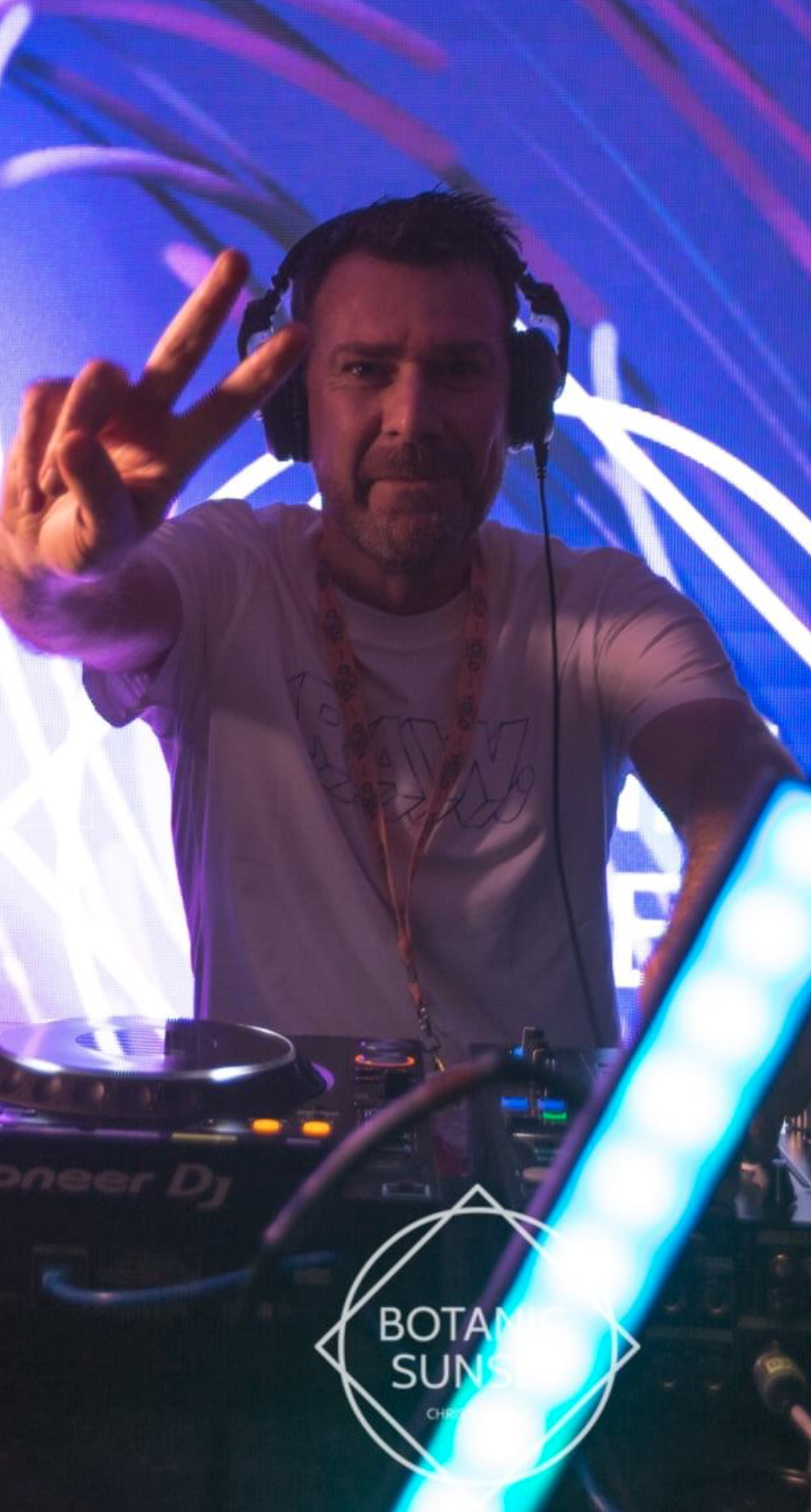 Philosopher by day; DJ by night. I love teaching philosophy. It is a joy to work with students as they examine their beliefs and explore new concepts. I teach the subject from year 9 up to undergraduate university level. I have also published articles and a book in philosophy.
The students that work best with me are those with high academic ambitions and an interest in achieving excellence NCEA results as they forge a pathway to to university level study. I enjoy discussing research projects with students, particularly from a philosophical perspective. I'm eager to support students in pushing the boundaries of their knowledge, and hope to learn as much from them as they learn from me.
Outside of school I am a DJ. I perform regularly at Casa Publica, bars on the Oxford Terrace, and various other club nights and House music events under my alias "Maestro B's Style Suite Disco"
---
Rob Miceli # Year 9 -13
Kia ora! I'm an English teacher with a passion for reading & film (arthouse, film-noir, sci-fi ) but I'm always open to new suggestions! In this Homebase we take risks, push our limits, and always support each other. If you're the kind of student who is willing to have a go at something new, share your interests with us, and push yourself to succeed – this is a great Homebase for you.
As a member of this Homebase, you will be accountable for setting and reflecting on the progress of your personal goals with high expectations for yourself.
As your Homebase LA, I will be dedicated to backing your best interests and supporting you to achieve your objectives. I'll make sure you take chances, make mistakes, and always learn from both.
---
Zack Williams # Year 9-13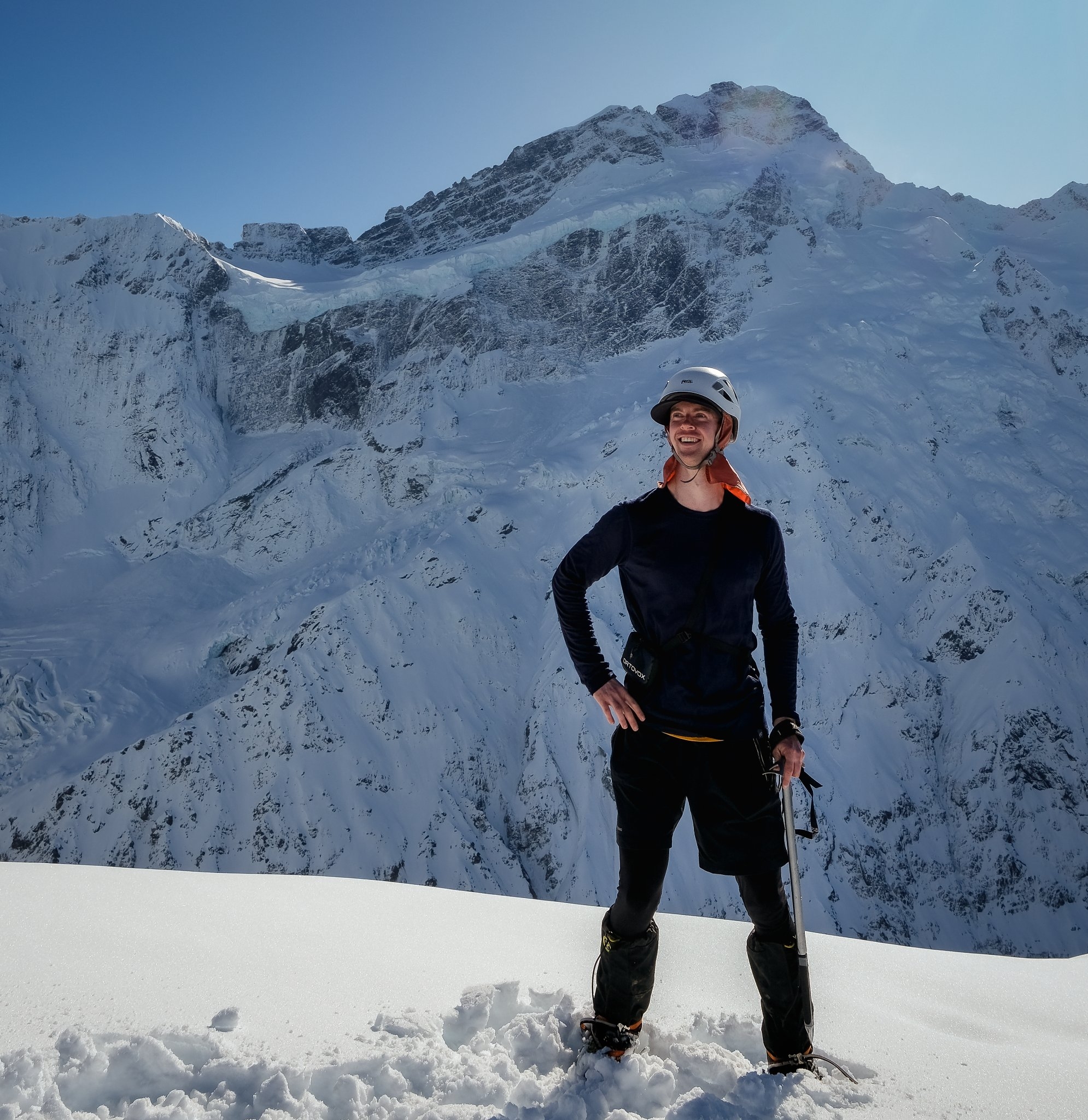 My homebase likes to: try to keep plants alive; bake and cook; and play board games. Next year, in addition to these things, we will also introduce short social walks around our neighbourhood (when we have time, working around scheduled 1-1s) and fun trivia.
I teach chemistry and I like to hike and climb around our awesome mountains on the weekends.
Regardless whether your passions and interests lie in the sciences, or in other disciplines and hobbies, I will be a mentor to you on your own learning journey. I expect students to take ownership of their own journey by: being a strong voice in IEMs; actively setting, working towards, and reflecting on goals in the LMS; being keen to share successes and challenges at 1-1s; and by making great use of (and being responsible for) time spent doing any self-directed or off-site learning.
See you in 2023! Stay rad.
---
Kate Armour # Year 9-13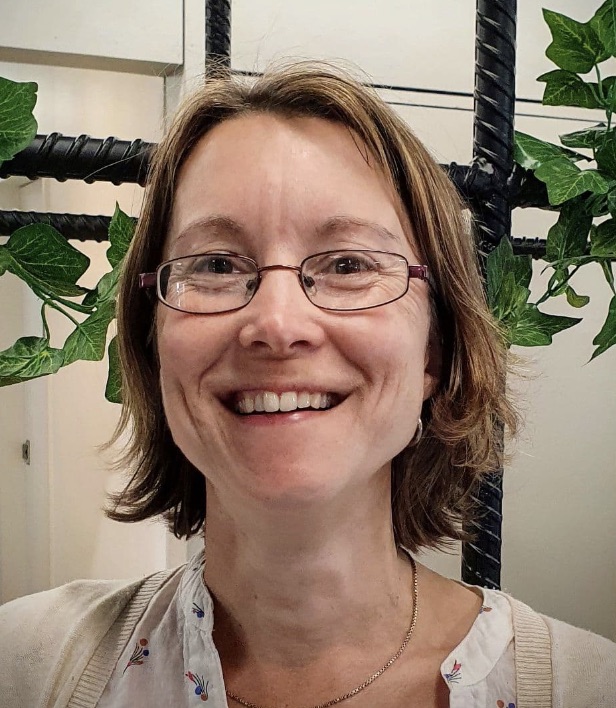 Kia ora koutou katoa
I'm Kate and this will be my eighth year teaching at our wonderful kura. Originally from the UK, I have made my home in Ōtautahi Christchurch where my passions and interests revolve around whānau, learning te reo, social and environmental justice, and still learning to be a better LA everyday.
In a previous life, I worked for the Department of Conservation, local council, and as an ESOL teacher. I'm a parent of three children (19, 16 and 14.)
As an HBLA, I will work with you to achieve your goals in your way and help you get the support you need to do this. Students in my homebase will need to work together to plan homebase activities, have clear goals for their learning, be respectful towards each other, and be honest with me and themselves.
---
---
Jess' Community
Jess Dewhurst # Year 9-13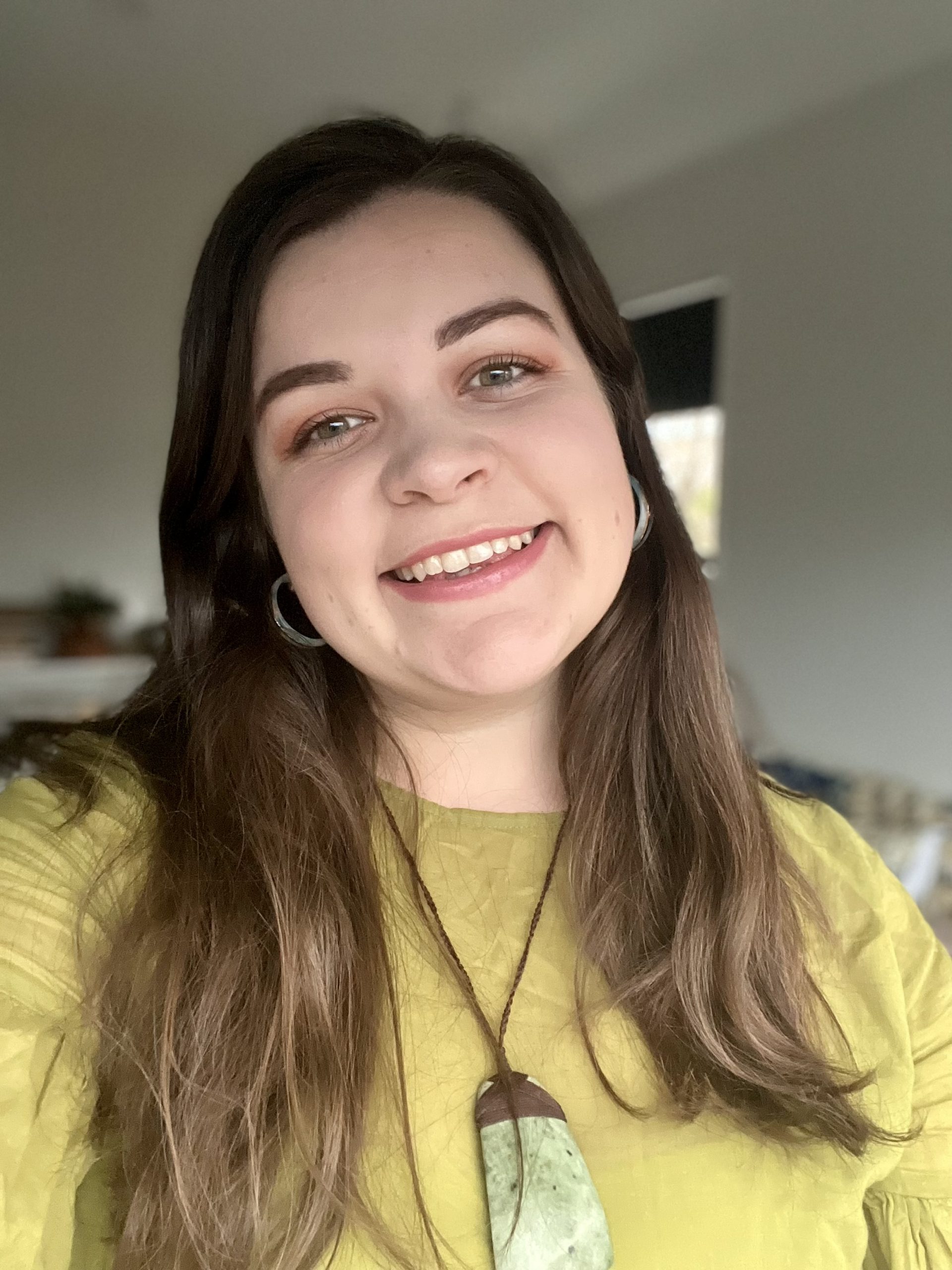 Kia ora koutou,
Ko Jess tōku ingoa, I am a Science and Mathematics Learning Advisor. I have really enjoyed my time so far at Ao Tawhiti, and am excited about carrying on my journey with this kura next year.
So who is Jess?
Within my subject areas, I am passionate about Biology, Forensics, Paleontology and supporting students who find maths challenging.
Outside of this I am super creative. I love art and enjoy throwing the occasional Paint and Juice event. I also have interests in sewing, cross-stitch, and embroidery. Music is a very big part of my life, I spend much of my spare time playing my many instruments (Saxophone, Clarinet, Flute, and Piano).
In terms of my homebase, I will be your biggest advocate and supporter to help you to see success. My creative mind means I am always up for bouncing ideas when you get a bit stuck or unsure. My space is an inclusive environment where all are welcomed and where we work together as a whole. Ideas I have include going out and exploring the city or working together on a group project such as boardgames, art, jigsaws, cooking etc. There will also be time for individualised and focused work on your interests, passions or anything that is on top.
Naku te rourou nau te rourou ka ora ai te iwi
With your basket and my basket the people will live
If that sounds like a bit of you then I would love for you to join my homebase next year
---
Abby Robertson # Year 9-13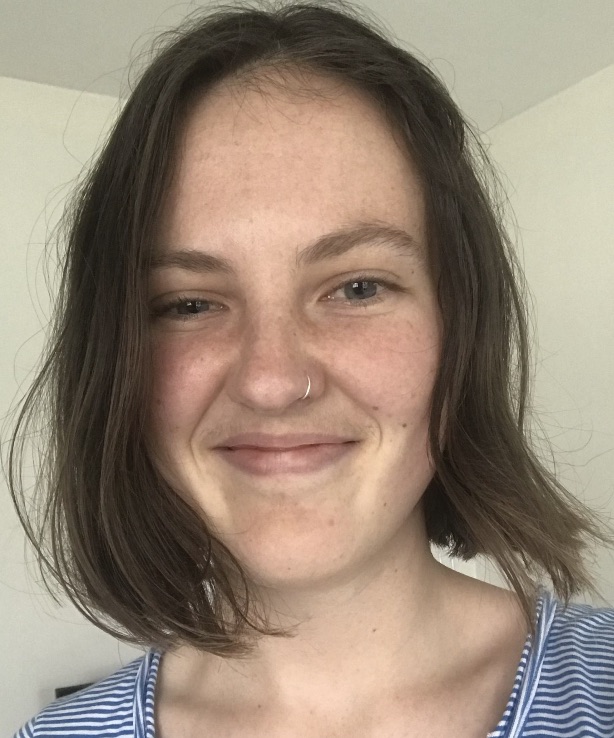 Ko wai au?
I tipu ake au ki te whenua me te rohe o Te Āti Awa
I raro i te maunga o Matairangi
I te taha hoki o Raukawa Moana
Ko Ngāti Pākehā tōku iwi
Nō Kōtirana rāua ko Ingarangi ōku tūpuna
Nō te Whanganui-a-Tara ahau
Kei Ōtautahi tōku kāinga ināianei
Ko Abby tōku ingoa
Kia ora koutou, my name is Abby I'm super excited to be returning to Ao Tāwhiti for 2023!
A few things to know about me are: I love board games, singing, philosophical tangents, learning languages, nature walks, and am an endlessly curious creature. I would love to incorporate some of these aspects into our homebase time. Whether it's playing Exploding Kittens, Bananagrams, Scattergories or something entirely new – karawhiua, get into it!
If you're interested in learning a language in 2023, I will do my best to support you in it (particularly with French and te reo Māori, but anyone is welcome to nerd out with me). You don't have to be learning a language to join our homebase either!
We celebrate diversity, are curious, reflect on our learning and mahi tahi (work together). We develop our self-management skills and express our creativity. Whatever you're passionate about, we can bring it to our homebase time!
---
Anne-Marie Hampton # Year 9-13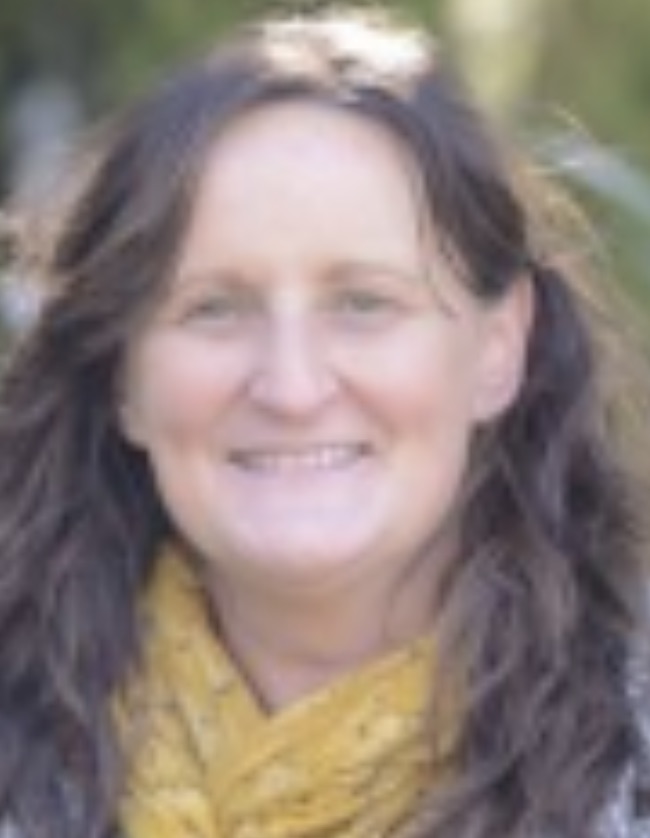 In a previous life, I've worked in horticulture, and as an ESOL/Literacy teacher. More recently I've worked at Ara in the secondary-tertiary pathways space. I have three children who are now young adults.
If you love nature, plants and are into sustainability then join our whānau. If you love tramping and the outdoors and getting out and about, then I also love anything hands-on like cooking and creating.
I enjoy reading, films, travelling, keeping active and spending time with friends and whānau. Most of all, I'm enthusiastic about learning, and helping students access opportunities/experiences outside the immediate school environment. I can help you develop a learning plan that builds on your strengths and interests.
Working together in a collaborative team-focused environment will help empower you with the skills you need to succeed in the modern workplace whilst having fun along the way.
---
Mattias Wieland # Year 9-13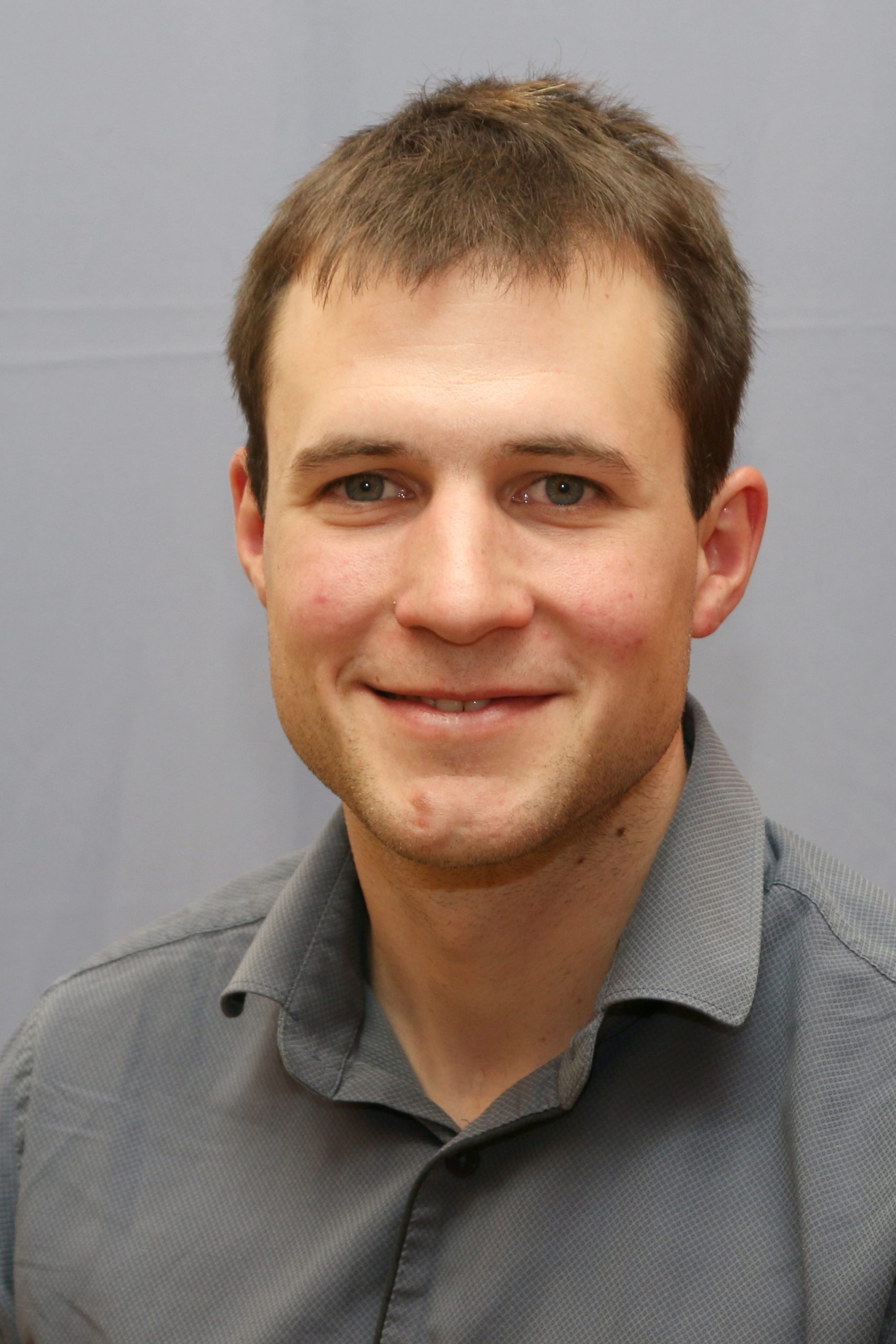 A little about me:
I'm 33 years old and have been at Ao Tawhiti since 2018. In 2022, I was on study leave and have just completed a Master in Environmental Policy & Management at Lincoln University. My teaching subjects are Science, Biology, Mathematics and Economics. I have a wide range of learning interests and enjoy being physically active. I was born in Switzerland, came to New Zealand when I was 19 and have three children aged 7, 5 and 2.
What I'm excited about in 2023:
NZ Election; Cricket, Rugby and Women's Football World Cups; Opening of Parakiore pools in the CBD; Going on family holidays.
What to expect:
I see Homebase as an important learning time. 2 hours every week will be formal learning time on a variety of topics, usually based on current events, in which I expect all students to actively participate. Last year, I had a focus on financial literacy & sustainability. This will also involve spending learning and bonding time outside the school building, particularly on Fridays. In 1-1 meetings, I'd like you to honestly share your goals, plans, wins & struggles. If it is not your 1-1, I expect you to be working actively on your learning goals in the Homebase, unless that learning goal requires you to be elsewhere. Non-learning related activities are not part of Homebase.
Who this Homebase is right for:
Students who are ambitious in their learning and want to be supported, willing to join in a range of activities in and out of the classroom, able to walk to activities, keen to learn how the world works. 
---
Kirsty McMillan # Year 9-13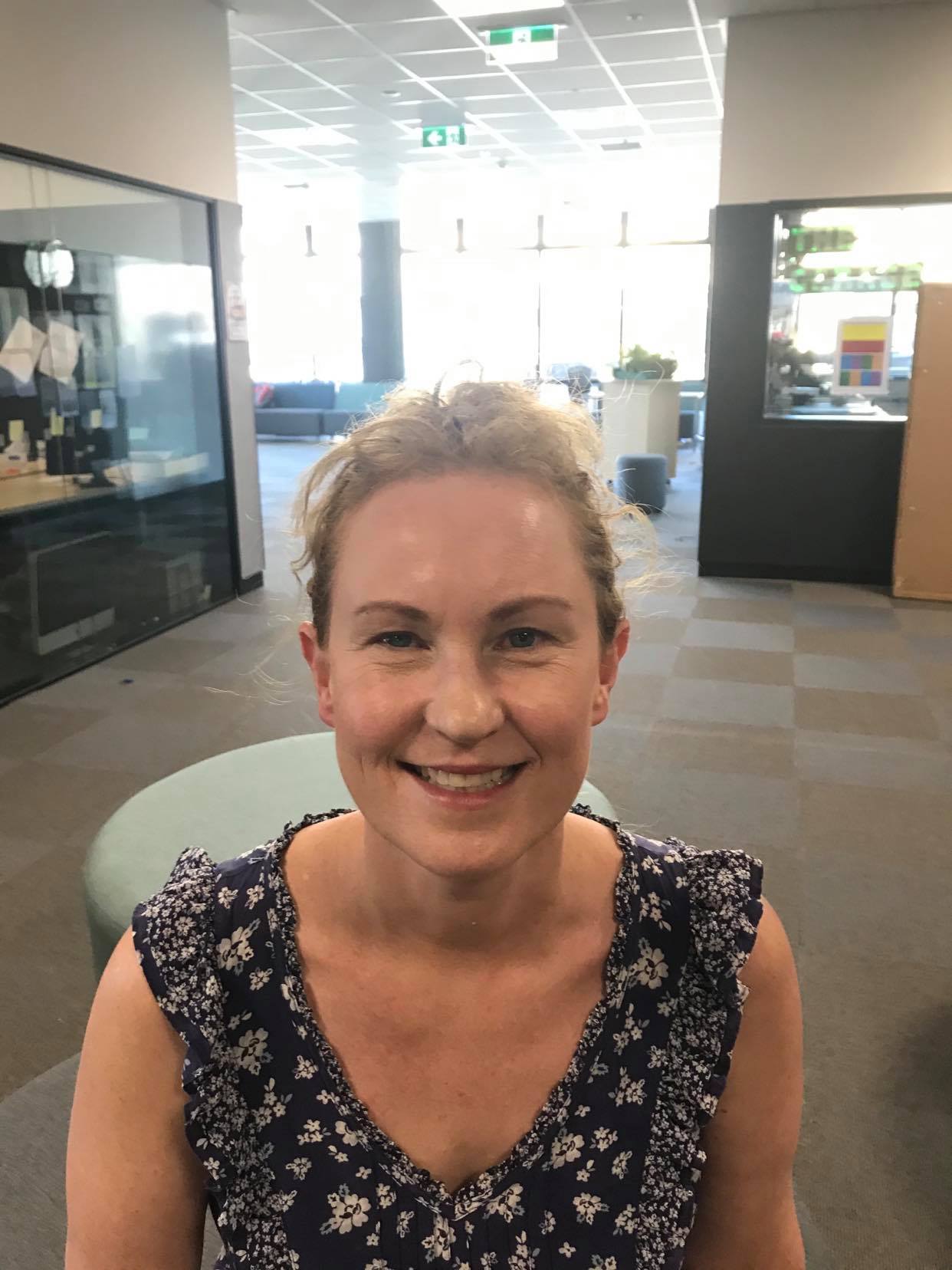 Kia ora, I'm Kirsty the Careers Advisor. My career has been based on the arts (museums and art galleries), education (English, Drama, and Art History as well as educational resources, events, and assessment) and libraries. I have lived around NZ and in England and Ireland. I have worked in about 20 jobs and started working at 12 years old.
I love dogs, surfing, swimming, gardening, art and design, perfume, chocolate, music, drawing, reading, and gossip. I hitch-hiked around Europe in my twenties, have been in a beer ad, have marked for NZQA, have published monthly art columns and articles, attended a few Big Day Out festivals, spoken to large crowds, tried new things, learnt Māori (on a Marae, through Te Wananga, and Wintec), and through my students.
This homebase is focused on senior student academic and life goals and achievement, pathways to tertiary study, apprenticeships, and work.
We will co-create our HB goals –
This could include flatting together for a few days, tramping/camping, visiting an out of town tertiary provider, sitting in on lectures, supporting the juniors at school, taking turns making HB treats, doing a HB first aid course, mentoring, volunteering….
My expectations:
turn up
go to class
communicate your needs and be honest about where you are at
seek help if needed
be respectful to others
be at homebase and attend 1:1s and IEMs – prepare for these in advance (self-direction)
be honest about where you are at and seek help if needed
be a role model for younger students
strive to do your best
gain the confidence to thrive in your steps beyond school
be brave and make the most of opportunities
---
---
---
Floor 3 # Year 9-13
Laura's Community
Laura Borrowdale # Year 9-13
Kia ora, I'm Laura.
My homebase is a fun, creative, and quirky space. We often go to art lessons at the gallery, create student magazines, write poetry, and work together. I have strengths in writing, reading (and suggesting books to read) and supporting students with their NCEA pathway.
I expect students to take pride in their work and themselves, to give everything a go and to be a part of our homebase whānau.
---
Greg O'Neill # Year 9-13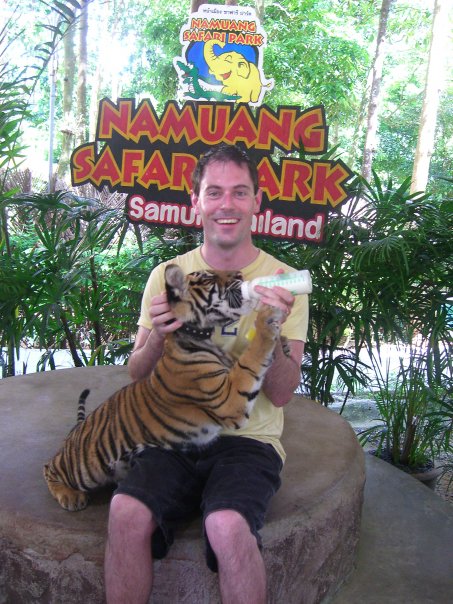 My Home-base has traditionally been a quiet space to get on with self directed project based learning. Ākonga have written fantasy based books to rival the Harry Potter World – they've investigated storms – they've looked at Fungi and furthered their circus performance and some have just been wonderfully academic; advancing their learning beyond their chronological age. Last year some of us began learining to fly – using Flight Simulator and learning the theory topics for a private pilots licence.
To sum that up, we don't care what your passion is, just that you're passionate and wanting to turn that passion into action. Documenting that via Google suites is also a passion of mine that I'll teach to you too.
As for me, my passions are Science (Physics), Maths and bikes. I took up BMX racing with my daughter Courtney (Year 3) a couple of years ago, and haven't looked back. I share my passions with my class – that can be as varied as biking, to my building projects, or just photos of my dog.
The most important thing we have in common as our respect for each other. So a passion you're willing to act on; and respect for others is all you'll need to bring. Having said that, I do expect you'll follow school processes, because it's my job to make sure that you do – so you'll do posts for SDL classes, and OSL, and do a one to one every week. It's pretty simple stuff, and I'll do what I can to make it as easy as possible for you.
---
Megan Taylor and Michelle Verkaaik # Year 9-13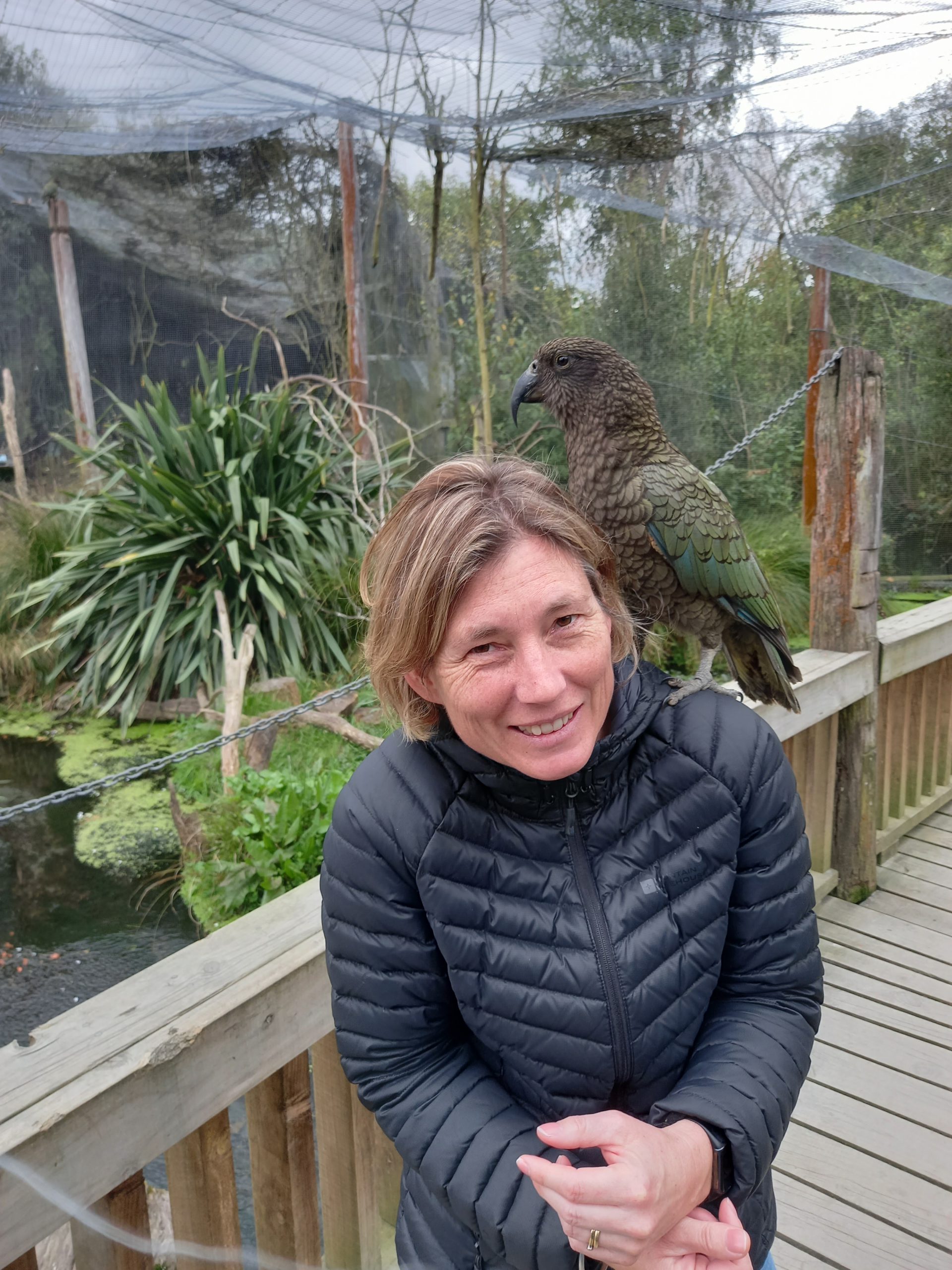 2023 will be the fourth year at Ao Tawhiti for both of us and we're both still excited to be part of such a dynamic learning community. This year we are teaming up and working together for homebase.
Michelle: I am relentlessly positive about my students and what they can achieve, but I also have high expectations that my students work hard to achieve their goals. I look forward to working together to find learning pathways that both excite you and create the foundations required for wherever you want to go. My specialist subjects are Biology, Science and Maths and my passions are environmental issues, sustainability, mountain biking and rogaining.
Megan: I'm a Homebase LA who loves words, language and story. I enjoy reading, music, films, keeping active and spending time with friends and whānau. Most of all, I'm super passionate about learning. I can help you develop a learning plan that builds on your strengths and interests, and I can support you with navigating NCEA, and managing any online and offsite learning you're doing.
Our shared goal is to create a positive learning environment within the homebase where every student feels supported in their learning and challenged to achieve their full potential. Students in our homebase will be expected to use their self-directed learning time effectively and show evidence of their progress each week.
Important: Megan will be on study leave for much of 2023, so will only be at school for Term 1. We'll find someone amazing to slot in with Michelle when Megan goes on leave.
---
Derek Thatcher # Year 9-13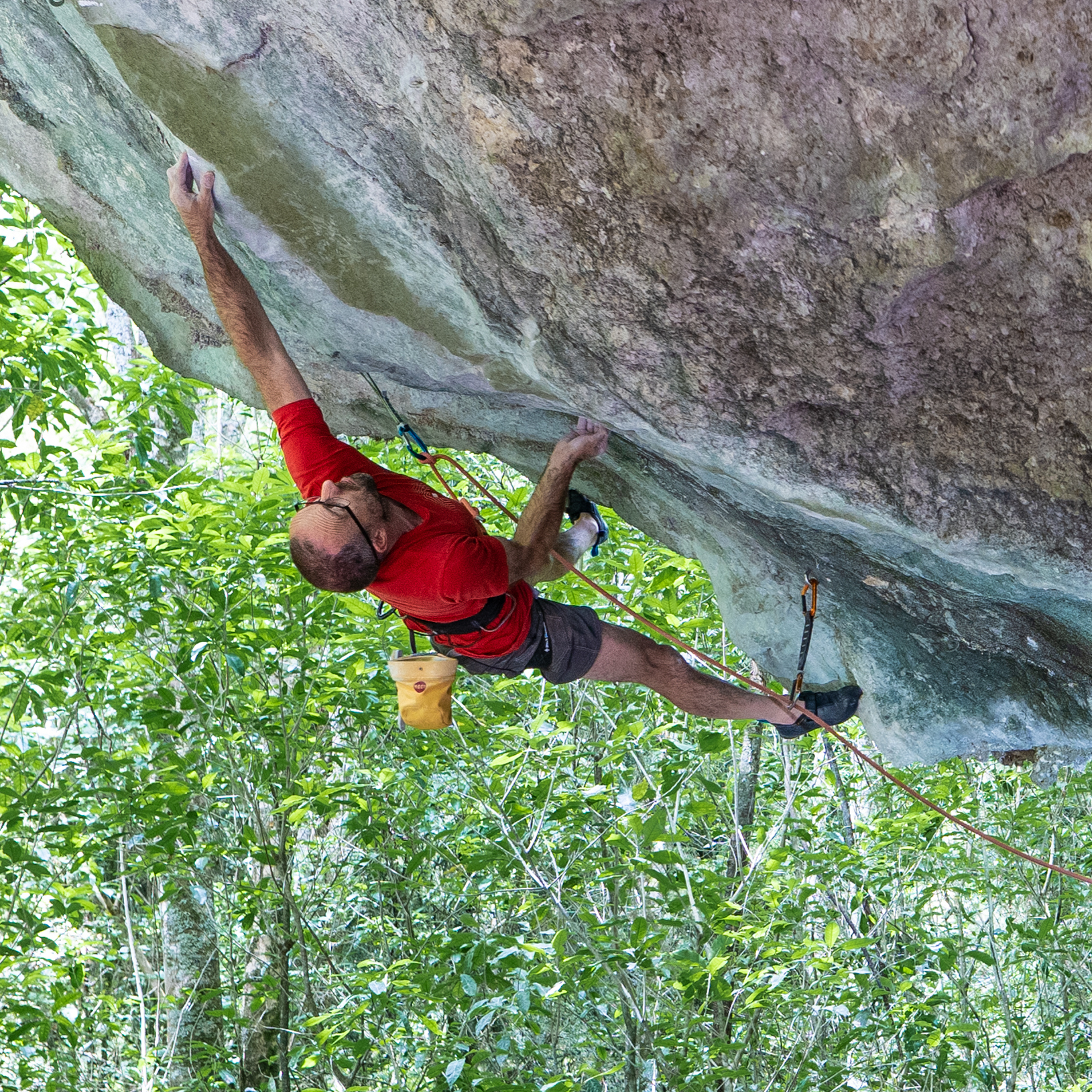 Kia ora, I have been a learning advisor since 2006 teaching Mathematics and Digital Technology. I think as a Homebase LA I am here to help you transform into a confident, independent learner and my role is to advise, encourage and assist in any way I can (information, motivation and accountability).
All my personal interests revolve around challenges and problem solving. This mostly with involves trying to climb various impossible looking bits of rock but also includes surfing, photography, web design, programming, cubing, DIY/building, lego.
In my homebase I like helping students with their various projects either directly or by acting as a sounding board. I encourage students to have multiple projects on the go so there is always something to do.
---
Emma Kneller # Year 9-13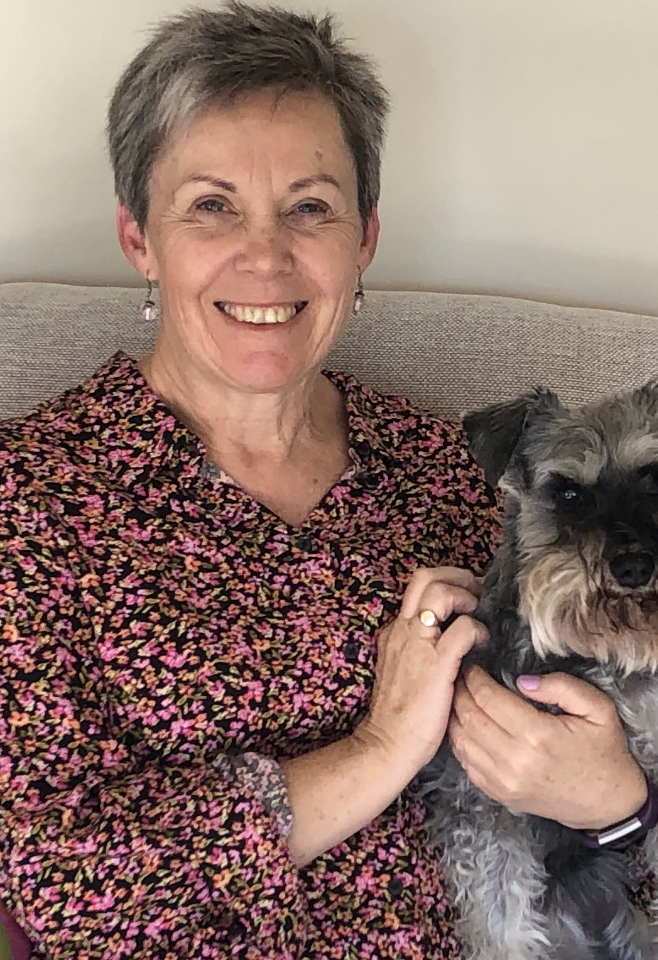 Hi I am Emma and I am very fortunate to be the Learning Advisor for Drama. My happy place is supporting students to become confident collaborators and creators, so if you love being creative – writing in all its forms, music, art, crafting, performing – this is the homebase for you. Outside of school my big passions are reading, Rock and Roll dancing, op shopping for bargains, knitting and sewing, and exploring nature.
I believe that life is a big adventure and every day is a new opportunity to discover unique aspects about ourselves and the world we share. Our Homebase is a place of well-being, where caring about each other, respecting and supporting all passions and interests is always in the spotlight. My school whānau can always expect to find a place of warmth, fun and laughter as we work together on our creative projects.
---
---
Craig's Community
Matt Parkes and Craig Perry # Year 9-13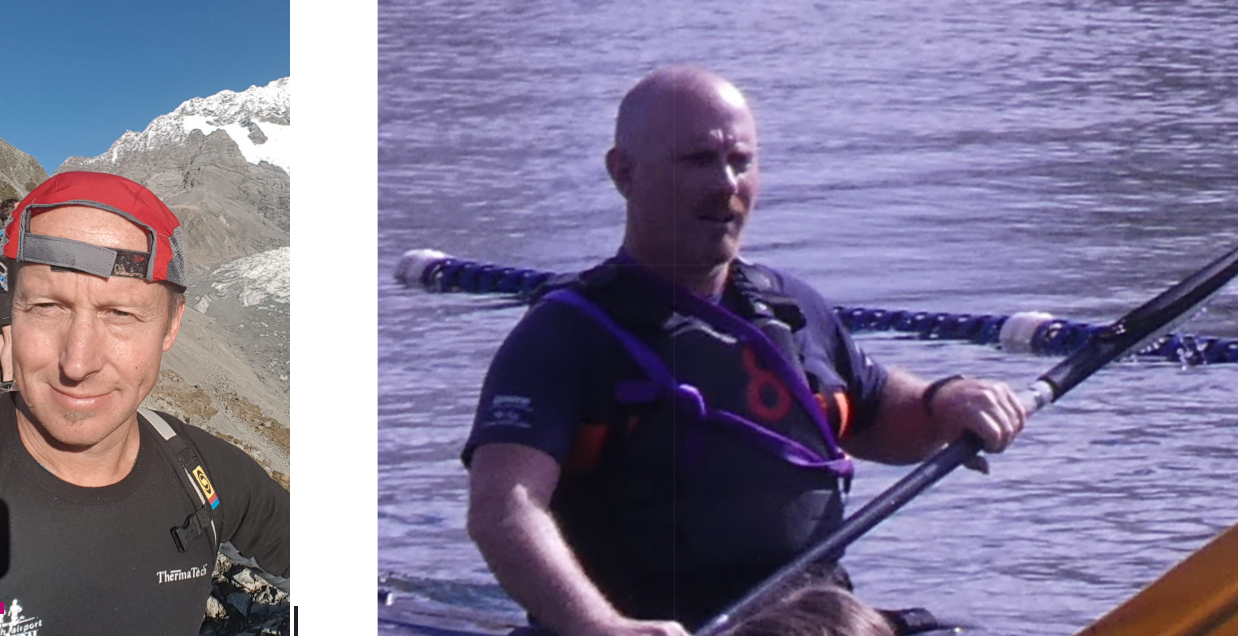 Are you a tinkerer or a 'maker'? Do you want to try new outdoor adventures? Do you have an interest in Space or Earth Sciences? New for 2023, Craig and Matt P are teaming up for a combined homebase. HB members will be supported to work on technological projects and to access the garage when needed. There will also be opportunities to get outside and active.
Craig – I have a background in Geography and the Social Sciences, have worked as a Painter, Waiter, Lifty, Outdoor instructor and Teacher. Current hobbies include climbing, kayaking, surfing, distance running, cycling (road and mountain biking) and travel. I am a Community Leader and usually teach Tourism, Geography and Social Sciences.
Parkes is an odd fellow – often brusque and abrasive, he'll nag you into submission if you are not keeping up with work. A dark sense of humour, brutal honesty and crushing cynicism act as a surprising contrast to deep underlying (and deeply hidden) optimism.
Personal interests include Planetary + Space Science, environmentalism, technology, music and sports (especially skiing, kayaking, or anything involving boats).
---
Beth Manders and Richard Pitts # Year 9-13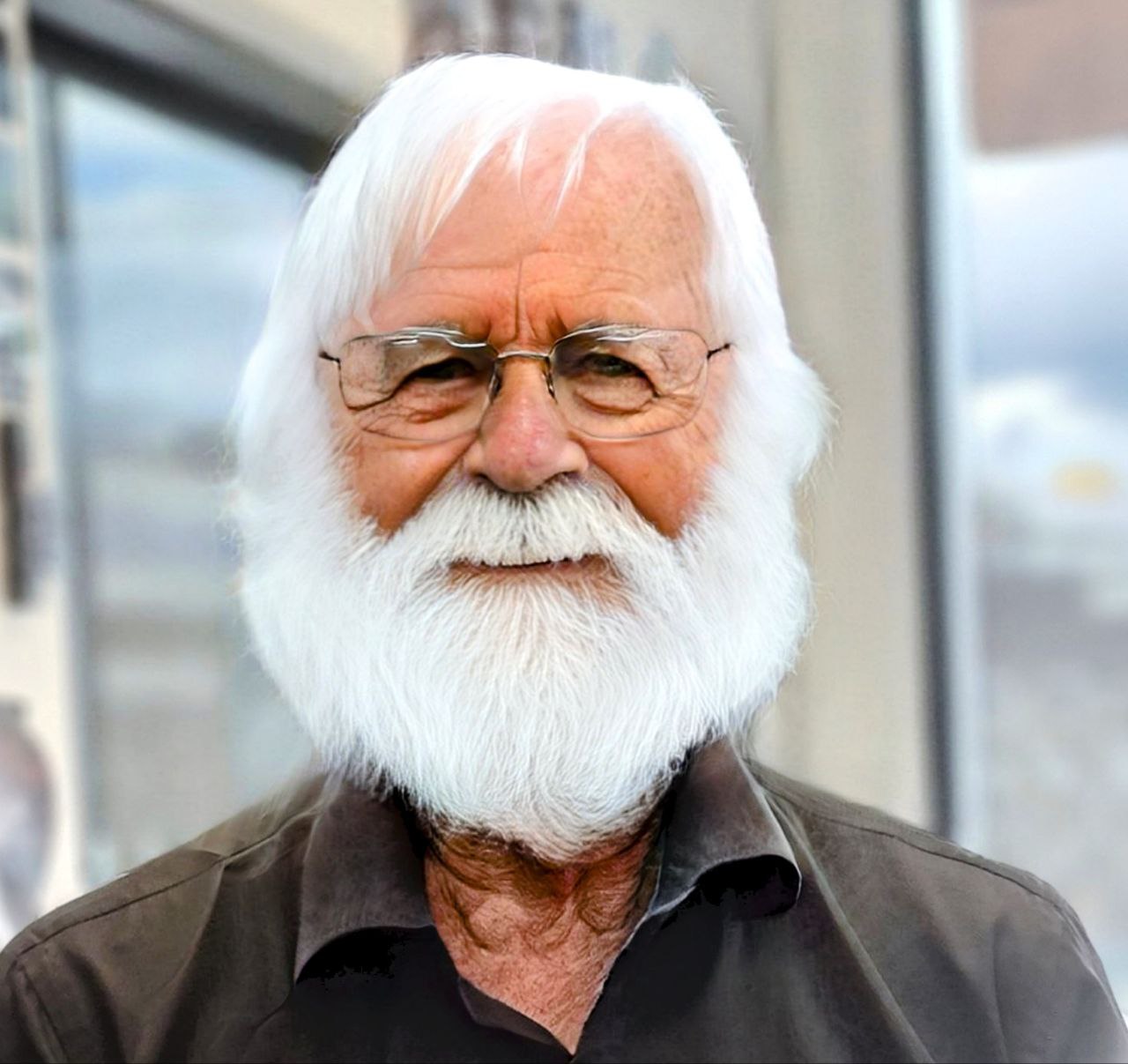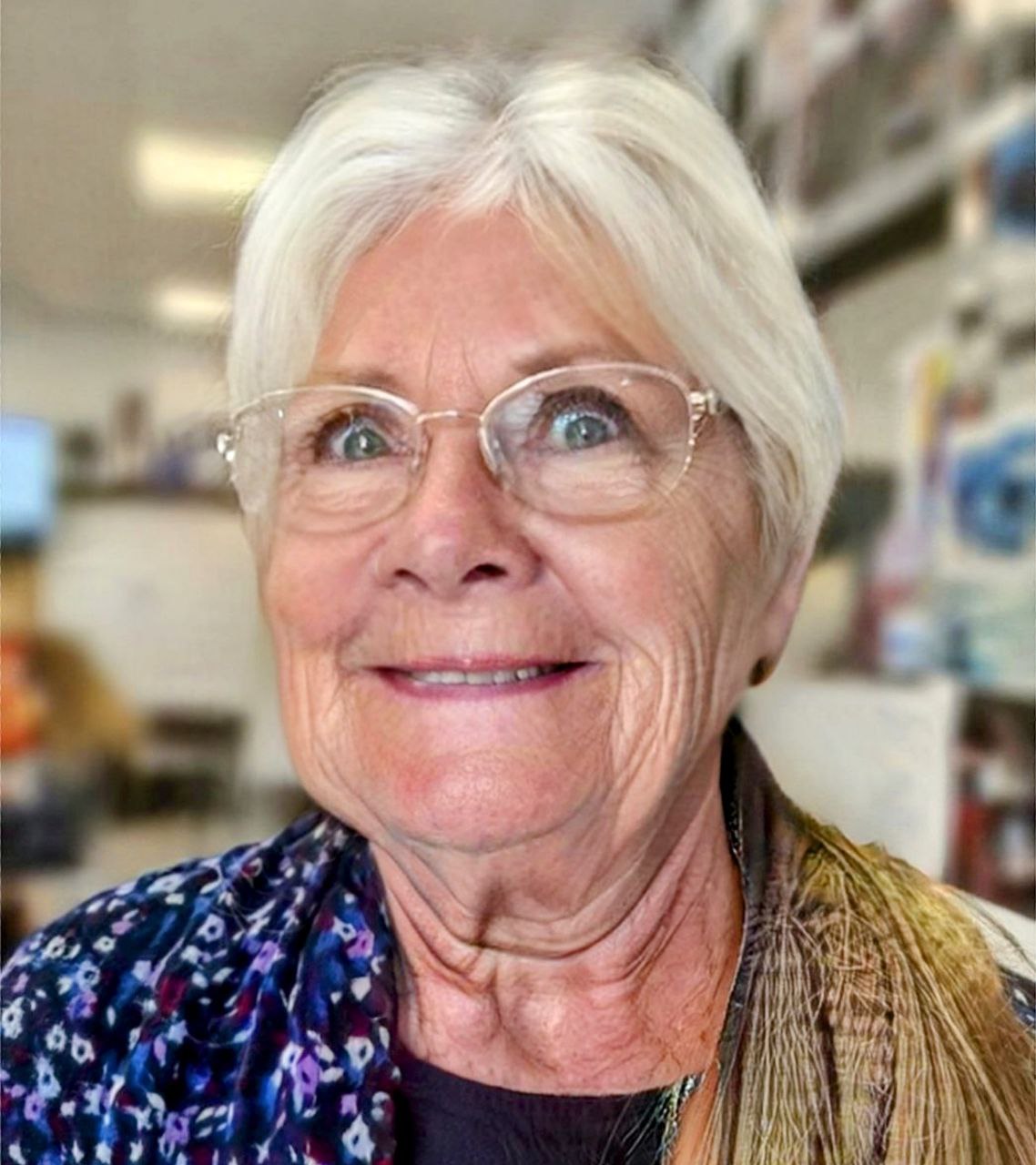 If you know Beth or Richard well, you'll know how this homebase will operate. **If you haven't been in a class with either of us before, we highly recommend that you do so before choosing this HB as an option, to see whether our expectations are too much for you.**
We love reading, films (making them and watching them!), social games, and art and design. We have lots of fun finding projects to do together that focus on those topics, and challenging ourselves to learn new things within those areas.
We emphasise the social aspect of school in this homebase – that means we like to do things together. We play games – strategy, social deduction, geeky, nerdy games (also, mind games. Sense of humour is required).
If you've got similar interests and like the idea of working within those areas, and are willing to share your progress and collaborate with us and other HB members, you'd enjoy being in this HB. In previous years, students have worked together to complete cool projects, and we've got the opportunity now to involve more people, and more skillsets. Maybe we'll set up a social deduction tournament? Maybe we'll playtest our designs for games? Maybe we'll make art and films based on our shared activities?
We have high expectations around behaviour, cleanliness, respect and personal achievement. If you're willing to push yourself and participate, you'll have a really rewarding time. We've got lots of cool tips and tricks to help you along your way, and we'll be involved wherever we can, but ultimately the responsibility for making school awesome falls to you.
How this might look for you:
*You'll write up your own 1:1s and IEMs, to reflect on how school is going for you.
*You'll chase up LAs to correct your own attendance issues, and to build an NCEA plan (where applicable). Expect to be talking to your LAs regularly.
*Your termly goals, attendance, NCEA progress, and SDL focus will be visible and referred to often. Expect some warped version of your face on the wall, too (peek inside 3.2 or 4.3 for some current examples).
*SDL and OSL will be treated as a privilege, rather than an entitlement. Expect to be challenged lots on your effective use of this time.
---
George MacKenzie and Jo Bennett # Year 9-13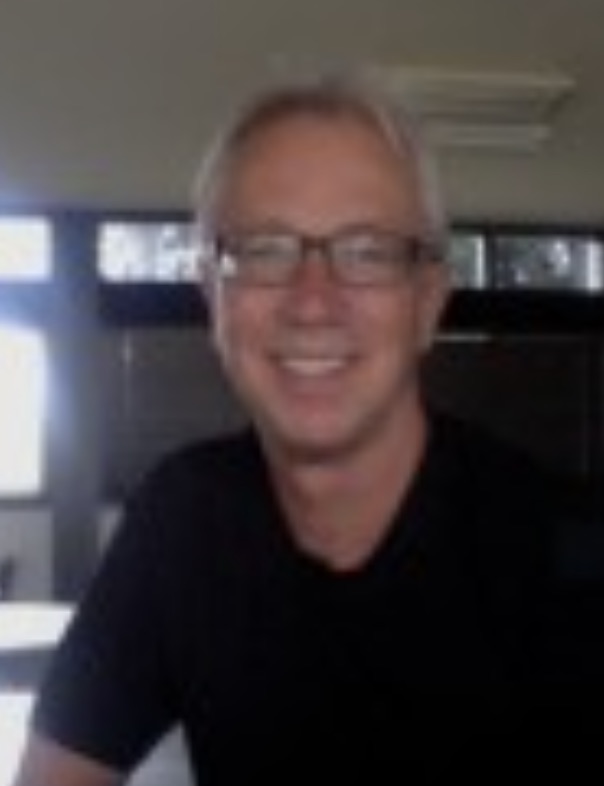 GEORGE: I'm George. Jo and I share a Homebase that focuses on the needs of the individual first.
Students in our Homebase are encouraged to develop their own unique programme and to drive opportunities themselves: we will be there to support you with what you want to do. Apart from being passionate about the subjects I teach I'm also interested in travel, art, kayaking, global finance and politics.
JO: I'm Jo Bennett. Not surprisingly for an English teacher, books and literature figure quite majorly in my life… happiness is coming home from the library with a pile of unreads or rereads. Environmental issues are pretty major for me, as are my grandchildren. The two being inextricably linked.
---
Matt Davis (he/him) # Year 9-13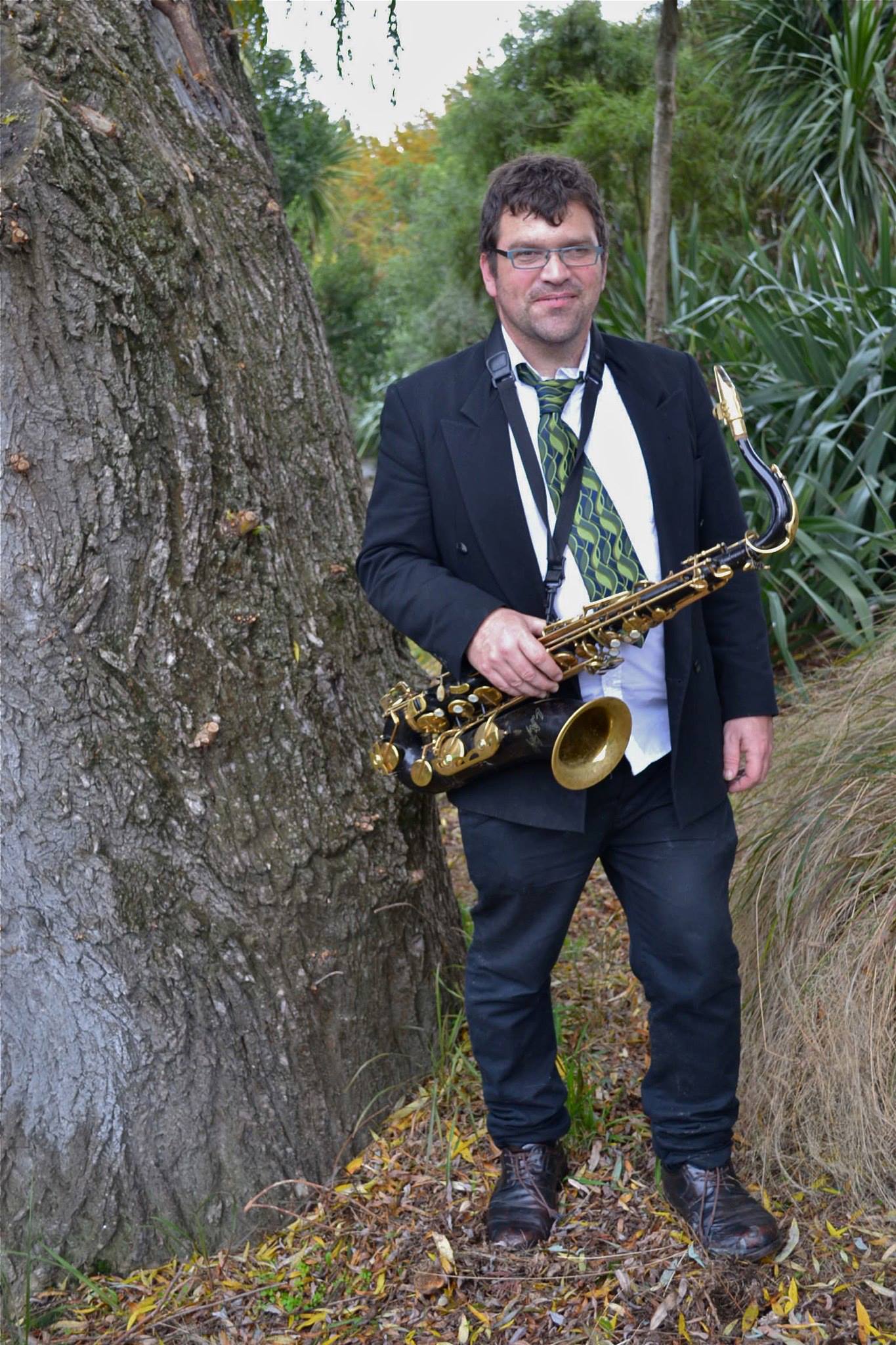 Kia Ora e te whānau! I've been working at Ao Tawhiti (previously Unlimited Paenga Tawhiti) since 2005. I am passionate about self-directed learning, and believe that when done properly, it is the most powerful educational tool. I believe that all learning should be fun, inspired and engaging, and guided by principles of mutual respect and acceptance. I don't sweat the small stuff, but I do expect all students in my Homebase (and everywhere else) to approach learning with passion and enthusiasm. My main area of interest is music, and I have been a performing musician for many years. I specialise in woodwinds (saxophone, clarinet and flute) but will happily spend hours playing any musical instrument I can get my hands on. I also have a degree in Political Science, and am particularly interested in issues of social justice. My current learning goal is to become fluent in te reo Māori.
---
---
---
Floor 4 # Year 7-9
Steve's Community
Steve Hunt # Year 7-9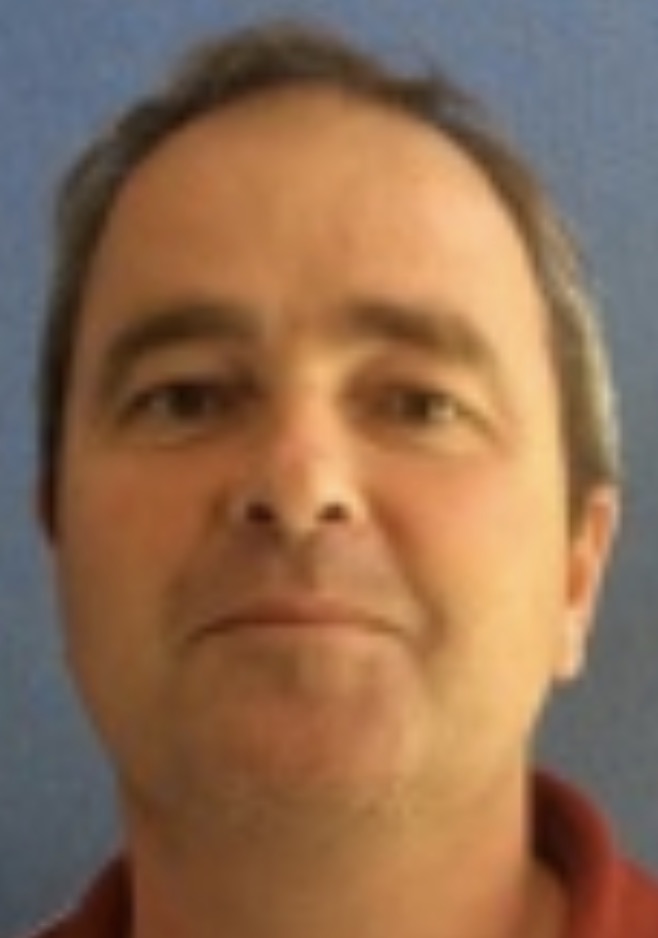 I enjoy working with students who have a personal inquiry / passion project / impact project / AT project. I feel I am good at working with students to add depth of learning to their projects and make real world connections leading to meeting interesting people and visiting interesting places. These could be about anything from scuba diving to space travel and anything in between!
I also enjoy getting out and about. There's a reason our school in in the CBD and near the bus exchange – there are so many opportunities for learning just outside our school and I intend to make the most of all of them! These authentic, real world experiences can be hugely powerful for our students and just exciting for me to be a part of.
I have high expectations for my homebase engaging with a variety of learning. I'm a big believer in the Core Values of our school but especially in the Guiding Principles that shape our special character and using these we can make the most of the opportunities in front of us in 2023.
---
Alex McKenzie # Year 7-9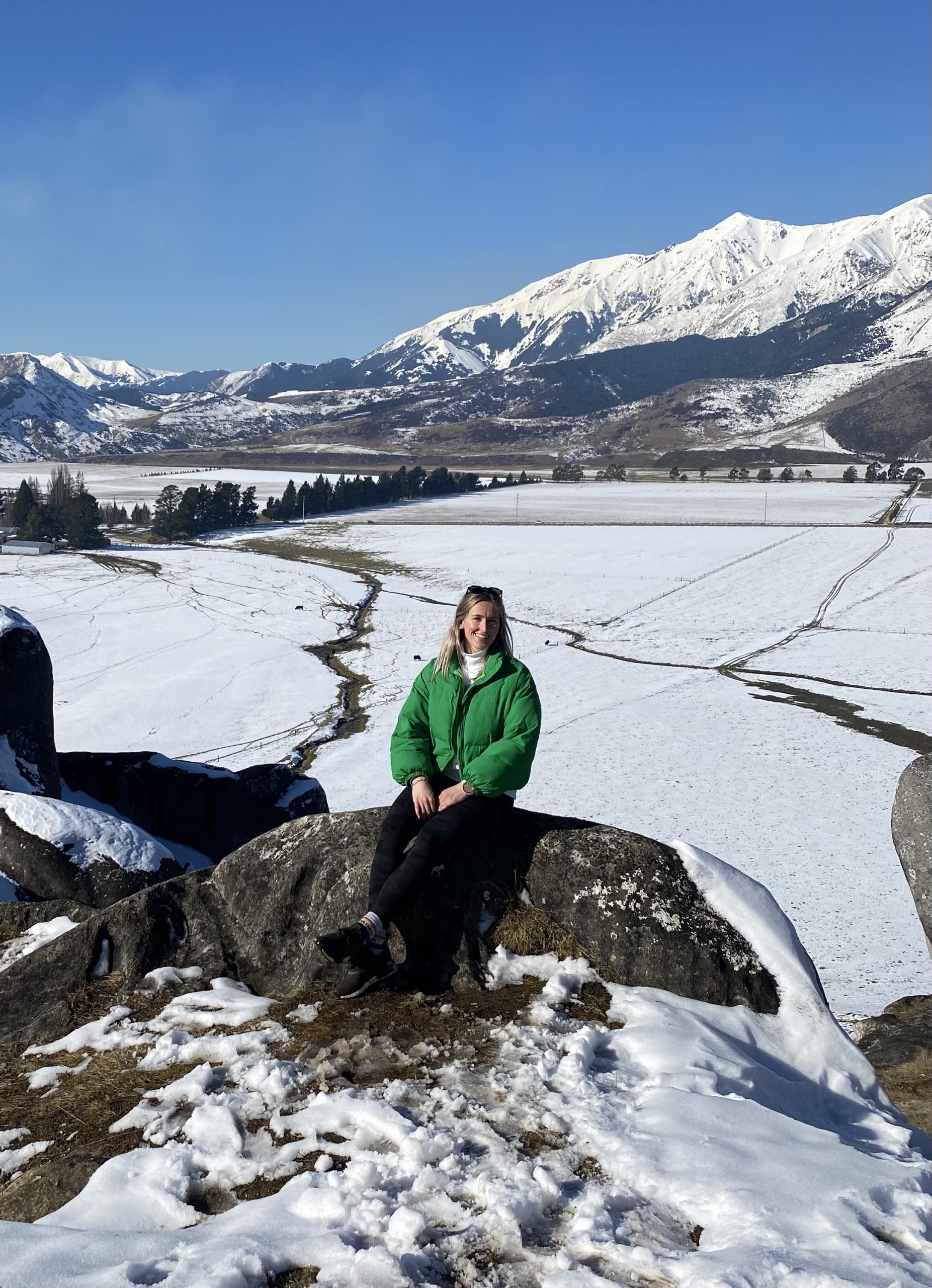 Kia ora koutou!
A little bit about Alex. I am a Physical Education, Health, Numeracy and Literacy LA across years 7 to 13. My passions are anything and everything sport and physical activity. I love getting out and about in nature, going to the gym, playing team sports like netball and touch rugby and I am currently learning to surf (any tips and tricks are welcome).
Come and chat with me about sport!
2023 will be my second year as a Year 7, 8 and now 9 HBLA. I have had the best time getting to know my Homebase this year and can't wait to continue this next year.
By joining our Homebase in 2023, there is the expectation that you:
– write your own weekly 1:1 and termly IEM posts (which we then unpack and expand on)
– involve yourself in Self Directed Learning and sharing your progress
– Homebase activities (these activities might include going into the gym or offsite and team-building STEM tasks) and
– running and participating in student led workshops.
You are the centre of your learning, therefore I aim to support and encourage you for all colour block and Self Directed Learning choices that you make. Everyone progresses at their own pace, so lets find what you are really passionate about!
We have all of 2023, lets make this year full of fun, success, learning from mistakes and creating a great Homebase whanau.
Any questions, come and talk to me!
Alex
---
Ian Hayes # Year 7-9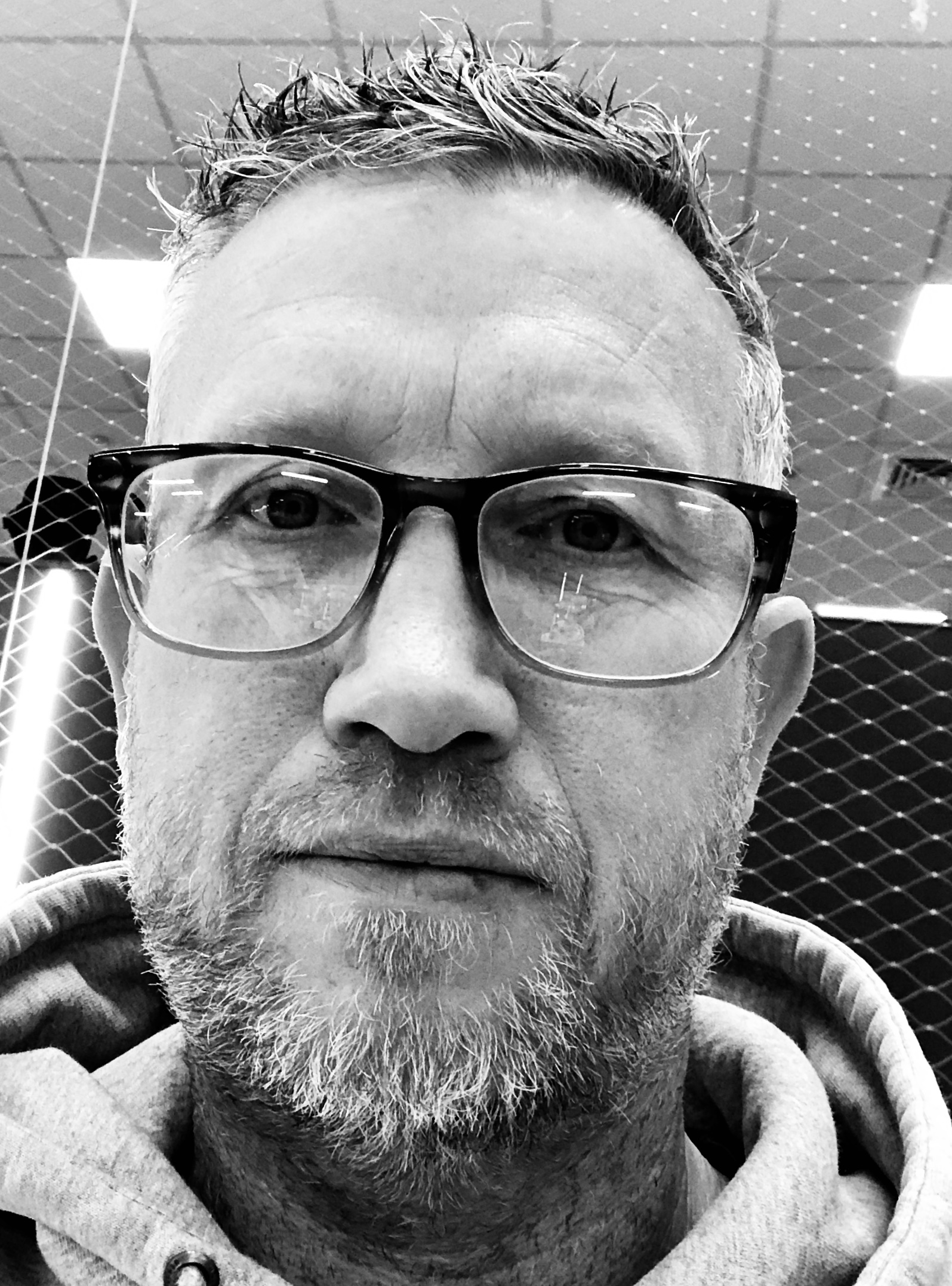 I'm really looking forward to having a Homebase in 2023. One of my main goals has always been to help our students follow their passions and move towards being self managers… our school is here to provide something different for you…after being here since 2001 I have a good understanding of what's possible and how we can make things work for you.
I love keeping fit, playing and watching sport, I love travelling and I love working with technology. I really love DIY, building, fixing things and designing solutions to problems. I love visual art and wish I had more time to play with this.
So…If you are happy to make mistakes, you want to push and challenge yourself, you want to take responsibility for your learning. Then my Homebase is the one for you! Do you know what your passions are and are you keen to develop a learning programme around these? I'm really keen to help make your passions come to life and this school is the opportunity to make this a reality.
---
Libby Boyd # Year 7-9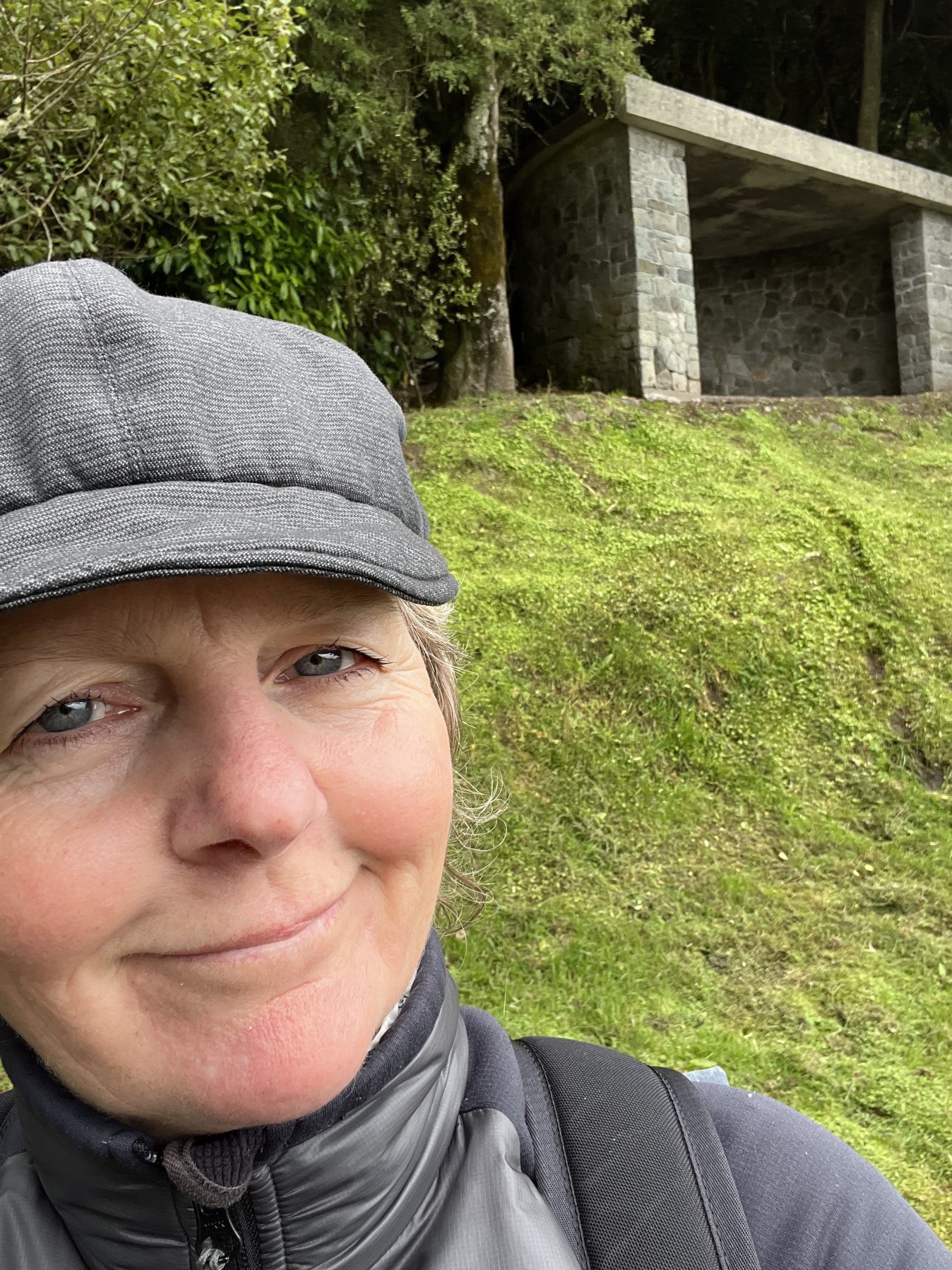 Kia ora koutou,
I asked the students in my HB this year, to write something to give you an idea of what to expect if you joined my HB in 2023. It was an interesting exercise for me and hopefully helpful as you make a choice about a good home base fit for you.
Here's some of what they said…
"Libby will give you the strength and support of taking the next steps to whatever you're wanting to achieve/learn. Her kindness will make you feel comfortable and welcomed"
"If this is your first time being year 7 she will help you with all your problems and worries. When you need to ask anything she'll be there to help".
"She has always believed in me and helps me when I get stuck. You should pick Libby because she is fun, creative and challenges you to try new things".
"In Libby's homebase, it is very calm. It's easy to listen and concentrate when you need to. We do Karakia and a waiata every morning to start the day and it's a very comfortable environment to be in".
"Libby likes to get things done and has given me lots of advice on stuff which has helped me a lot".
"Libby's homebase is very chill but also productive. If you need to get something done Libby will help you. Libby will always help you with your goals."
"First off I want to say, it's been a pleasure working in Libby's HB. She is a little strict but it's good because then you stay on track. Libby is really nice and always prepared. She is always helpful if you're having a bad day."
"She helps you stay on task and set your goals. She is helpful and thoughtful".
"Libby's Homebase is quiet and calm, which allows people to focus on their learning and or goals. Libby gives great guidance. She's also very diverse in her teaching."
As you can tell, I really want to help students as they move from supported learning to more independent, self directed learning at Ao Tawhiti. I want you to achieve your learning goals and am here to help you do it. I expect you to take responsibility too and do your part to be a self directed, passion following and productive member of our Home Base and community. I do have high expectations but that's because I have faith that you can do and achieve anything you want to!
So, if you join my HB in 2023, be prepared for some epic learning adventures, led by you, a termly presentation of your learning, at out Celebrations of Learning, and for some fun, creativity and waiata. Every year I think I have the most awesome HB, hopefully 2023 will be too!
---
---
Kay's Community
Kay Hayes # Year 7-9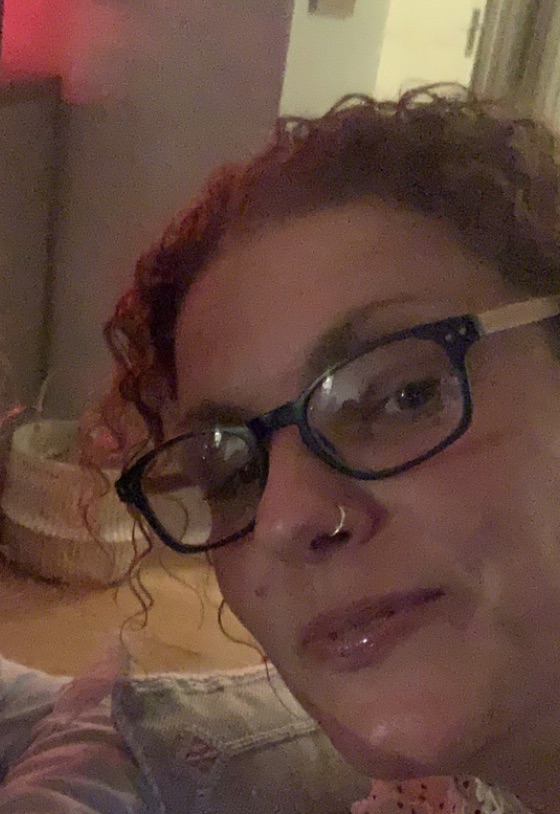 Hi I am Kay Hayes. I am passionate about helping every student find their strengths as well as supporting any difficulties they may have. I love helping young people learn new and different things as well as tackle things they are struggling with. I am a huge believer that everyone can learn even when it seems really hard. It is just a matter of finding the right way.
I enjoy using projects of learning to tap into each students passions and interests allowing them to follow a theme and find success. In recent years I have worked with students on projects that involve building, sewing, growing, recycling, crafting, cooking and much more. I also enjoy supporting students to hold events, give back to the community, cook and sell their food, hold markets, fundraise or more.
I am always asking students in my HB to design their own projects / sdl, make and create things and challenge themselves to work on their needs as well as their strengths.
I love problem solving and finding new ways to do things and learning new things alongside students.
I have worked in both Primary and Secondary and I feel like I have a number of skills and empathy that will help students transition from one to the other. It is very important to me to involve parents and whanau and I am always keen to work closely with whanau to support students success.
---
Suze Lamont # Year 7-9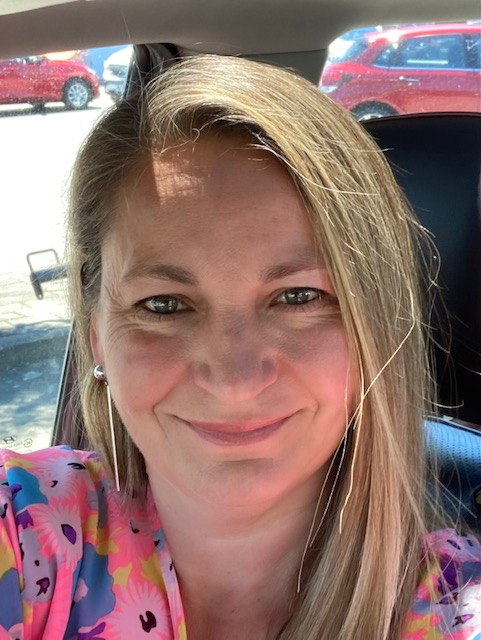 Kia ora koutou katoa
I'm Suze and I am really excited about continuing my time at your special kura in 2023.
A little about me. I am a Mum to three children (7, 12, 13). I love the beach and anything to do with the water. Another passion of mine is cooking and a love for food and the power of preparing and sharing kai. 
I want to share a whakatauki that I feel will represent our homebase. He waka eke noa. We are all in this together. I want to create a safe, fun, warm and supportive environment where you feel inspired to achieve your goals and I will be your cheerleader.
I'm really keen that as a homebase we look after each other and learn ways we can support our community. I want to help you grow and become responsible for your own learning.
So, if you want to join me you will be very welcome. Bring your energy, enthusiasm, humour and a smile and let's make 2023 memorable.
---
Dean Crawford # Year 7-9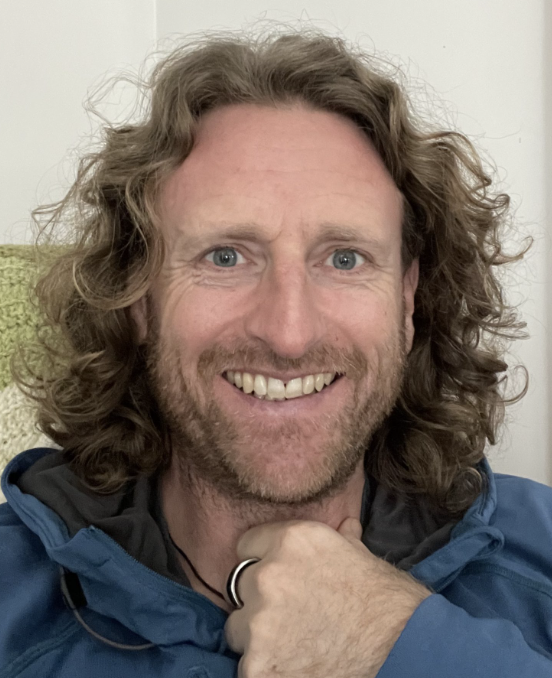 Students say I am: cool, funny, chill, calm, nice, outdoorsy, sporty, good at teaching but does teach a little differently (in a good way).
I would like to use our HB time to explore the city as our classroom. I encourage high engagement in digital technology as it is how the world operates today. However, I am not a fan of gaming while at school. I love to see projects develop over time and I hope you will have amazing ideas you want to achieve during your SDL.
I would be interested in doing a larger HB project but only if it develops naturally.
A little bit about me. I'm passionate about sporting achievement for youth and providing opportunities for learning new activities. I am an athletics coach with my best achievement being a veteran athlete world record breaker and world champion. I was an ok athlete myself when I was younger where I did the decathlon and won the New Zealand U20 Championships. I currently coach out of the Port Hills Athletics Club and Christs College. I love my tramping. I walked the length of New Zealand on Te Araroa Trail and I love exploring the country with my motorhome or Tesla. While out and about I enjoy geocaching learning about New Zealand history.
---