The Homebase Learning advisor is one of the most critical relationships at all levels of learning at Ao Tawhiti Unlimited Discovery. It is a relationship that is vital for ensuring that students get the support they need to create, follow and reflect on their learning goals.

The profiles are organised into the 2024 communities. After reading through the HBLA profiles, click the link at the bottom of the page to make your selection for 2024.
The link to the selection form is at the bottom of this page. Please read the profiles carefully.
Please complete your selection by Sunday the 12th of November.
---
---
---
Floor 2 # Year 9-13
Richard's Community
Richard McCance # Year 9-13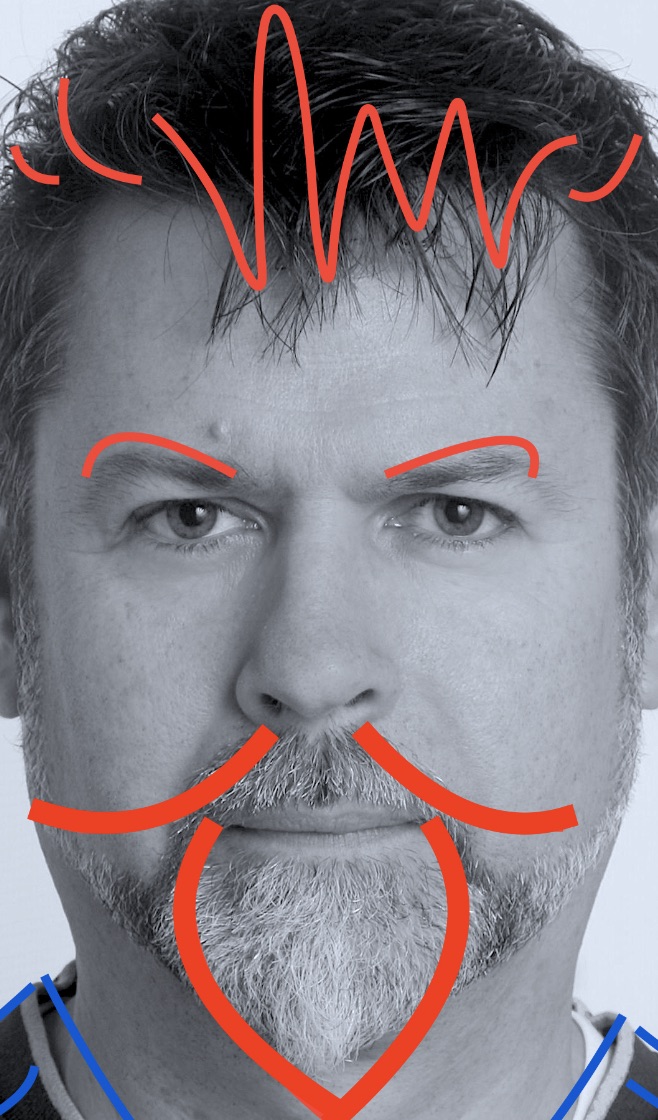 My subject areas for teaching include History, DVC, Art History and Languages (specifically Spanish but can offer guidance in the study of any foreign language).
I am best at supporting more mature students and can help with an academic/NCEA focus. Independent students who would like advice and guidance in support of existing self-directed learning options are the types who work best in my homebase.
If you are needing the type of LA who is largely focused on accountabilities, views learning solely in terms of specific and measurable outcomes or thinks that self-directed learning means only project-based learning, you should consider another HBLA. If, however, you are confident that you know what you'd like to be doing and that matches with what I can support and just need advice and time to get on with it, then please consider joining my homebase.
---
Megan Woods # Year 9-13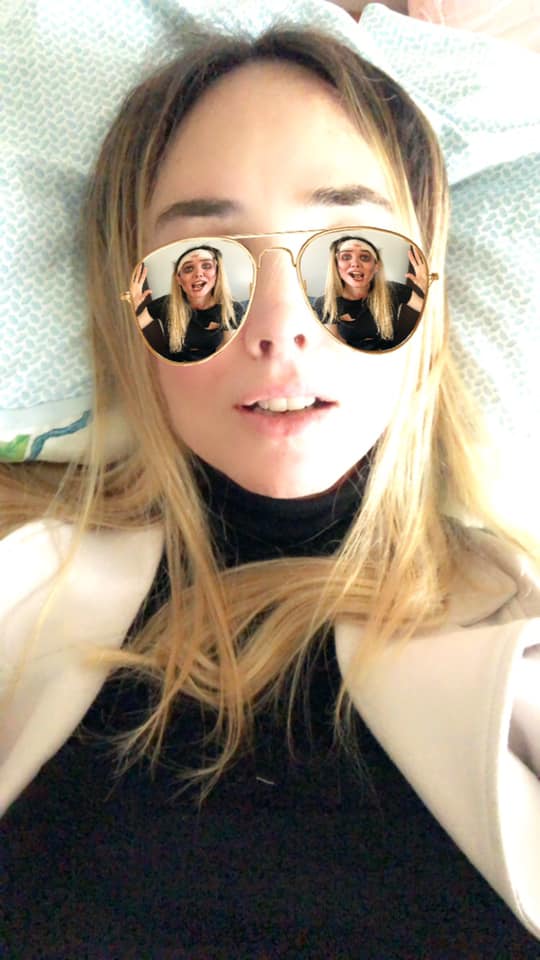 In 2024 my HB will focus on language learning and the exploration of different cultures. We will dedicate time to language learning and engaging in diverse cultural experiences.
Homebase isn't just a room, it is a community where you ask questions, explore new areas of learning, and connect with others. I am always here as an open and attentive listener, ready to have meaningful conversations with my HB students.
My interests are varied. I am passionate about all kinds of learning. In my 'spare' time, I am working on a Phd in the philosophy of education (and gothic literature); I love dancing, particularly Latin styles (Salsa, Bachata, Kizomba, and West Coast Swing).
I asked some of my current HB students to write a few sentences about what it is like in my Homebase, and here is what they said:
"I like Megan's Homebase since we have group discussions, and get to do things together while still having free time. Megan is really nice, and a good listener, she is also into reading and teaches English which is super cool".
"I enjoy being in Megan's Homebase because sometimes we do group activities but we also have spare time to do our own things. Megan's home base is fun and enjoyable to be in".
"I have been a part of Megan's Homebase for 7 years and I've loved every second of it. I have occasionally been someone who struggles to get motivated with my school work, but Megan always finds a way to personalise assessments on what I am interested in learning. Her one to ones have always been so useful and I will definitely miss having them next year".
"I really enjoy being in Megan's HB, she's very open-minded and easy to talk to. In this Hb, we talk about life problems and how we could fix them as a community".
"Megan is cool and easy to talk to".
---
Brent Silby # Year 9-13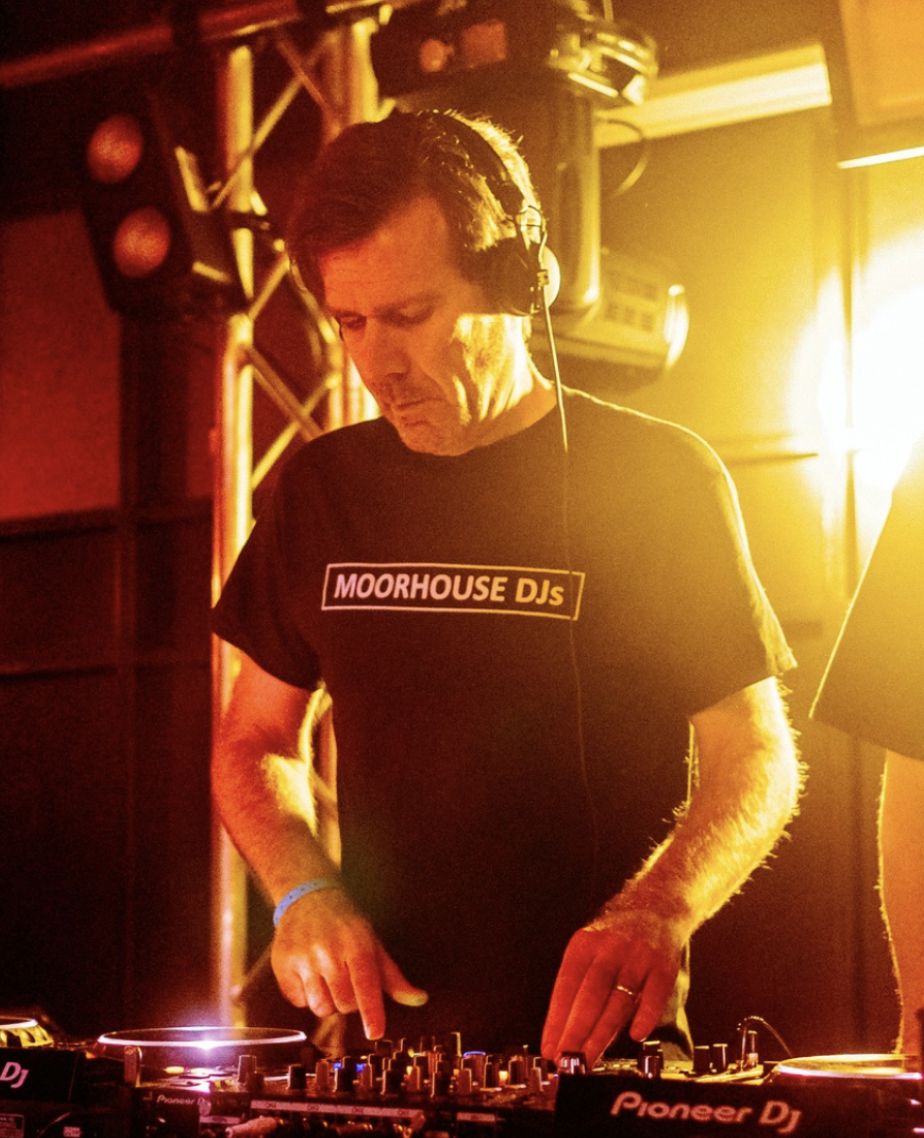 Philosopher by day; DJ by night. I love teaching philosophy. It is a joy to work with students as they examine their beliefs and explore new concepts. I teach the subject from year 9 up to undergraduate university level. I have also published articles and a book in philosophy.
The students that work best with me are those with high academic ambitions, and an interest in achieving excellence level NCEA results as they forge a pathway to to university level study. I enjoy discussing research projects with students, particularly from a philosophical perspective. I'm eager to support students in pushing the boundaries of their knowledge, and I hope to learn as much from them as they learn from me.
Outside of school I am DJ "Maestro B". I play every Friday night at Casa Publica. I also perform at bars on Oxford Terrace, Stranges Lane, and various other club nights and House music events as part of a DJ duo act called "Moorhouse DJs"
---
Kate Armour # Year 9-13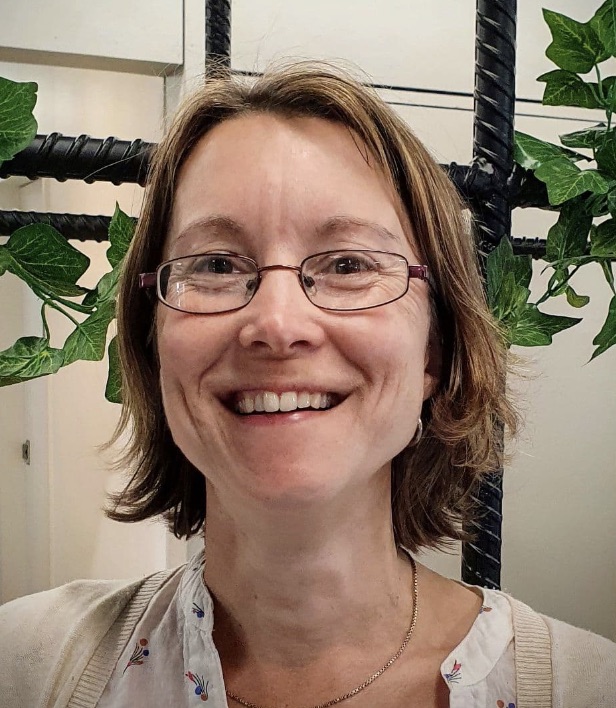 Kia ora e hoa ma
I've been teaching at Ao Tawhiti since 2015, and I love it here! Originally from the UK, I have made my home in Ōtautahi Christchurch where my passions and interests revolve around whānau, gardening, learning te reo, social and environmental justice, and still learning to be a better LA everyday. I teach junior science and social studies as well as education for sustainability.
In a previous life, I worked for the Department of Conservation, local council, and as an ESOL teacher. I'm a parent of three teenagers.
As an HBLA, I will work with you to achieve your goals in your way and help you get the support you need to do this. Students in my homebase will need to work together to plan activities, have clear goals for their learning, share their learning, be respectful towards each other, and be honest with me and themselves.
---
Vicki Parker # Year 9-13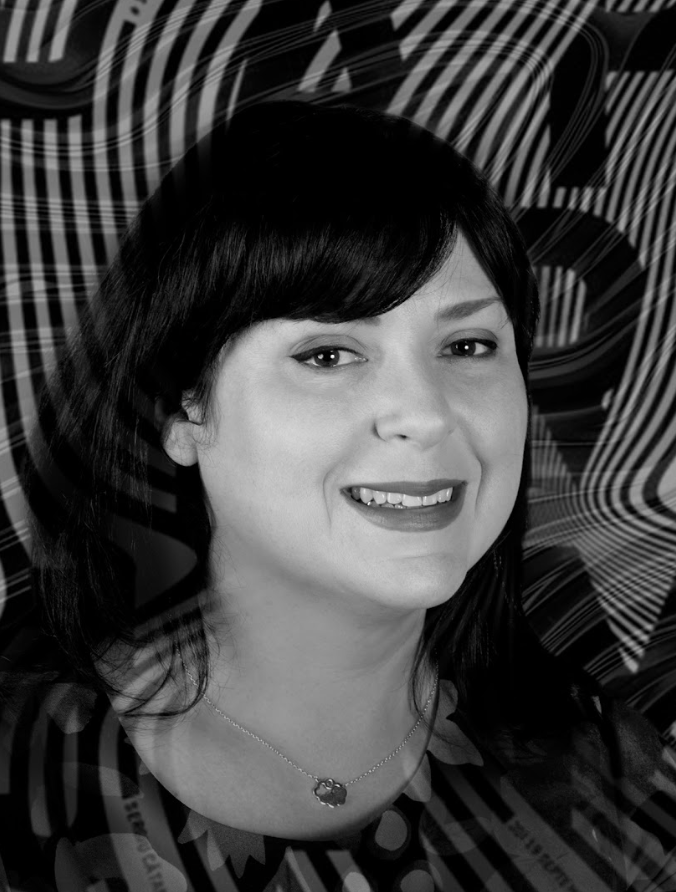 Kia ora e te whānau, I believe in making learning fun and enjoyable, keeping it inspiring and exciting, and making sure we treat each other with respect and kindness. Not getting bogged down by the little things, but I hope members of my Homebase (and everywhere else) tackle your learning with enthusiasm. I believe in the incredible potential of self-directed learning because, when it's done right, it's like having a superpower for a great education!
My main curriculum area is art, design, and photography and I have been a visual arts educator and designer for many years. I'm a huge fan of old-school movies and retro TV shows and a music enthusiast. I hold a degree in Design, and I'm a passionate geek over art, photography, filmmaking, design, comedy, animation, hunting for vintage treasures, interior design, geeking out over architecture, gardening, and whipping up delicious meals.
If you're an artsy, nerdy kid who just wants to chill in the art department (just like I did when I was your age) and create stuff to feel proud of, you are welcome to join me.
---
Marlene Te'evale Hunt – Year 9-13
Marlene Te'evale-Hunt is my name, though most call me Marz. My interests include, my daughter Rangimarie, film making, visiting family & friends, going to the gym, watching rugby league and playing basketball.
I will support my hb students by being open, honest and direct to support your academic success. Together we will take steps towards your goals and aspirations.
I have been the Learning Advisor for Drama and Film here and in the past have taught other subjects such as Te Reo Maori, Social Studies, English, Print Media-Journalism and even Dance – where I still support Stage Challenge, so I have a lot of experience in understanding other curriculum areas.
Mauriora!
---
---
---
Rob's Community
Rob Miceli # Year 9 -13
Rob's homebase has always been about trying new things and familiarising ourselves with the idea of success – but this year I'm stepping it up a notch. Next year will be the official Ao Tawhiti homebase that directly experiments on its members! Disappointingly, ethical approval was denied for the genetic modifications and gamma radiation hats. Instead, we're going to trial loads of other social experiments aimed at building our self-confidence, bravery, wellbeing, and empathy.
As a member of this homebase you'll be expected to join and help design experiments. Some of these will be difficult and some of you may be maimed – but I'm willing to risk that. We'll reflect on what was learned, what went well, or disastrously wrong – but I promise by the end of the year we'll all have grown a lot (even without the gamma radiation).
As your LA, I'll be there to support and challenge you to push yourself. This is an awesome kura with opportunities to do incredible things – let's make them happen! Disclaimer: I'm not a lawyer, but I'm pretty sure joining this homebase means you consent to waive all future personal injury lawsuits that might arise from our testing *cough* I mean, learning.
---
Anne-Marie Hampton and Jess Dewhurst # Year 9-13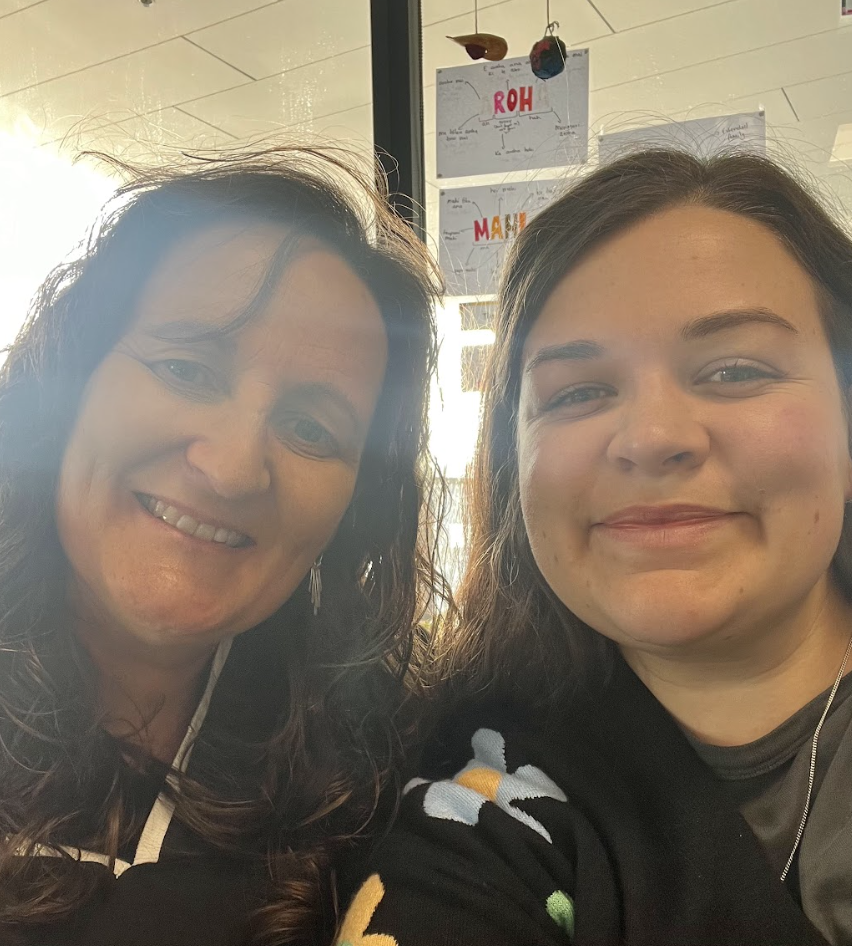 In terms of our homebase, we will be your biggest advocate and supporter to help you to see success. Our creative minds mean we are always up for bouncing ideas when you get a bit stuck or unsure. Our space is an inclusive environment where all are welcomed and where we work together as a whole. Ideas we have include going out and exploring the city or working together on a group project such as sports, boardgames, art, jigsaws, cooking etc. There will also be time for individualised and focused work on your interests, passions or anything that is on top.
Naku te rourou nau te rourou ka ora ai te iwi
With your basket and my basket the people will live
If that sounds like a bit of you then we would love for you to join our homebase next year.
---
Dean Crawford # Year 9-13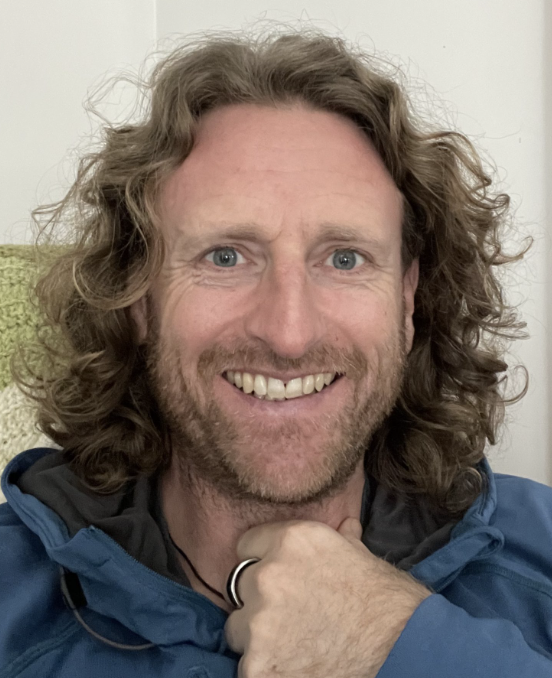 I'm thrilled to be your senior HBLA once again, and it's been a journey working with students of all ages here at Ao Tawhiti over the years. Some of you might recall being part of my HB1 class years back, and I welcome the opportunity to have you in my homebase again. My interests are as diverse as the students I've had the privilege to work with. I'm not only a passionate athletics fan but also an enthusiastic tramper with a personal quest to visit all the DOC huts in the South Island. I have a deep fascination for geopolitics, geography, and world cultures. The ever-evolving world of science and technology, particularly the innovations of visionaries like Elon Musk, captivate my attention. As a proud Tesla owner, I relish the incredible mileage it offers at a fraction of the cost. Living in a motorhome for multiple years allowed me to experience the freedom it brings, and I'm excited to share these experiences with you. Let's not forget my memorable journey walking the length of New Zealand's Te Araroa Trail some years ago. In my teaching journey, physical education is my field, and I cherish the variety it adds to my teaching repertoire. In this homebase, our primary focus will be on nurturing your individual or group Arotahi projects with a sense of purpose. We will explore a wide range of learning fields, uncovering the things you might not yet know you don't know.
---
Kirsty McMillan # Year 9-13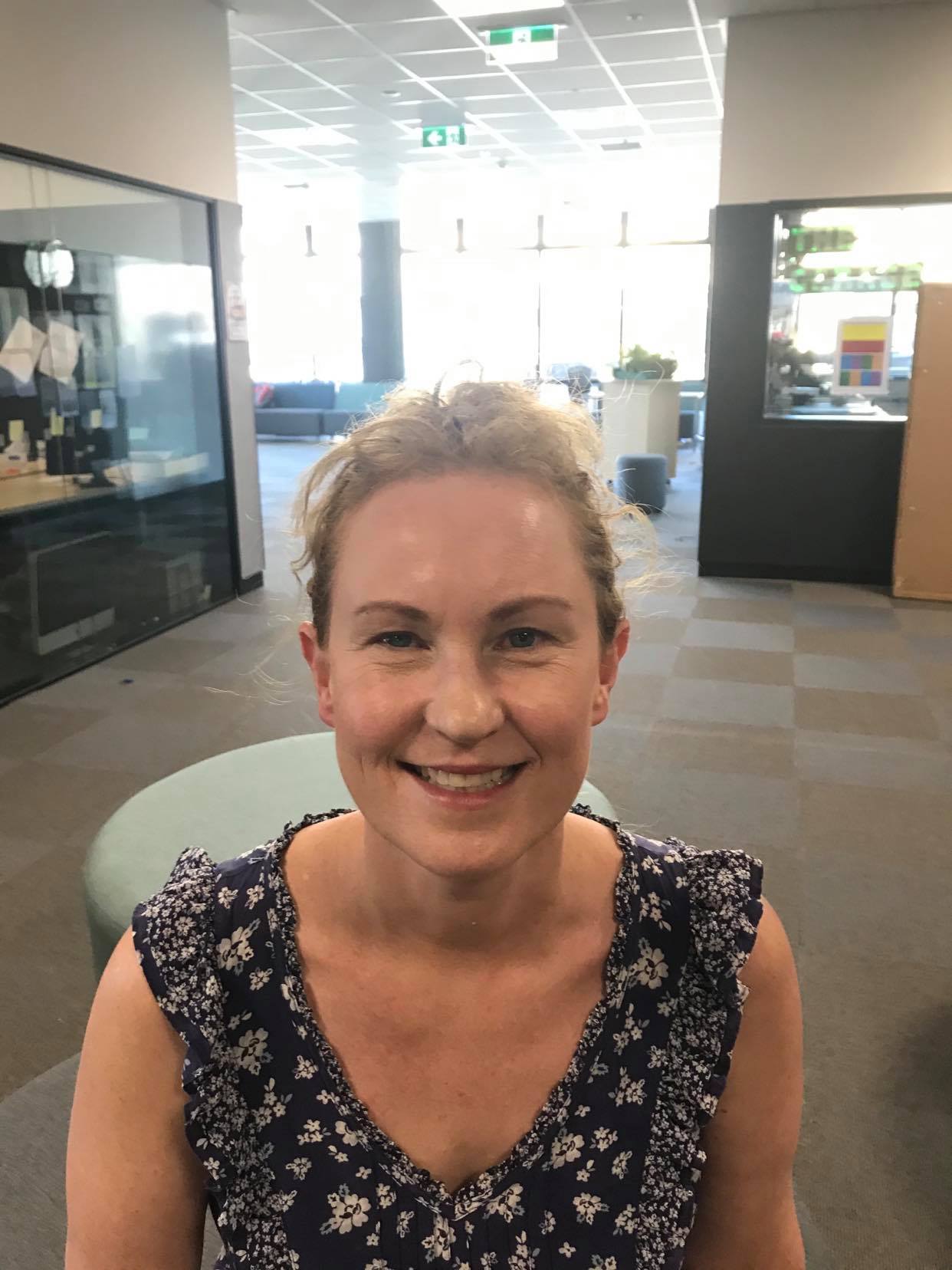 Kia ora, I'm Kirsty the Careers Advisor at AT.
I love writing, art, surfing, swimming, dogs, summer, gardening, ice cream, and positive psychology.
I've worked in schools, galleries, museums, libraries, and education for much of my career. I have lived in England, Ireland, and Aotearoa and have visited multiple countries. My happy place is the beach.

My homebase is for students who want to thrive in education and lead their own learning.
I expect all of my homebase to be at school on time, stay in Homebase for the first half hour, work hard, seek help when needed, and explore the many opportunities AT has to offer.
I am here to support you in your learning – expectations include regular 1:1s and IEMs.
---
---
---
Floor 3 # Year 9-13
Sarah's Community
Sarah Marshall # Year 9-13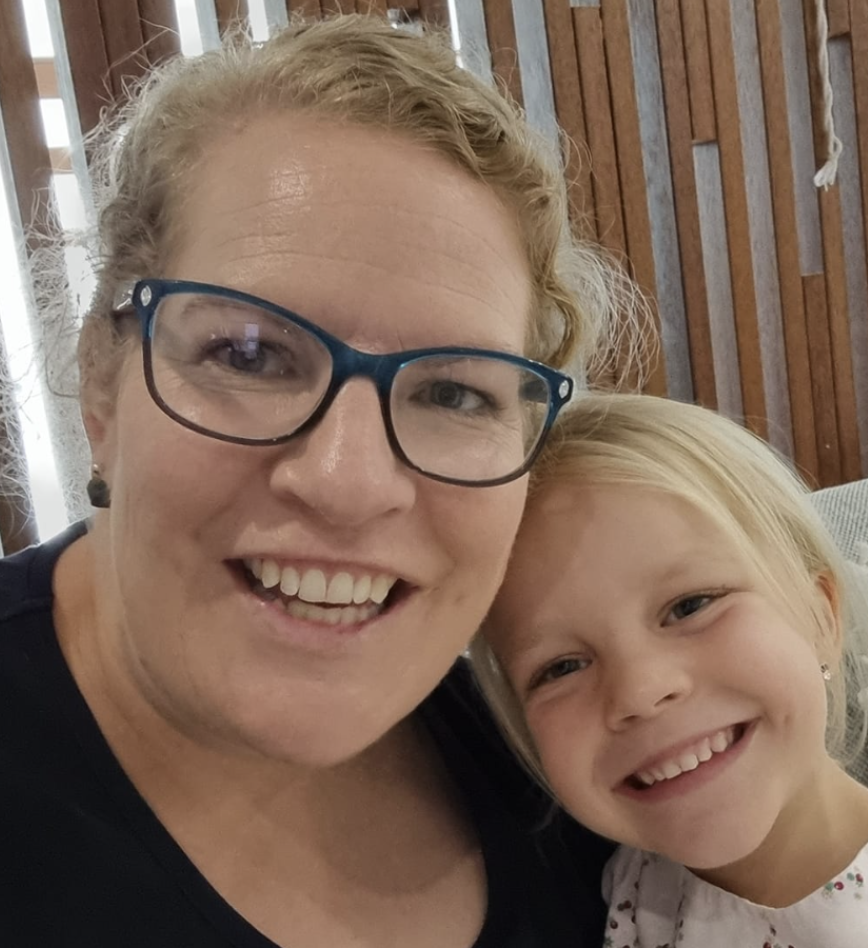 Tēnā koutou e te whānau
Ko Ruapehu te māunga
Ko Manawatū te awa
Nō Rongotea ahau
Ko Michael tāku tane
Ko Pippa kāku tamāhine
Ko Sarah toku ingoa
I am a firm and fair homebase learning advisor that wants nothing but the best for my ākonga. I have high expectations for my self and my ākonga. I enjoy getting to know your passions, and working to develop a learning programme based around these passions and your needs. I will be your mentor and biggest advocate.
My teaching subject are health, PE and dance. I also love cooking and hanging out with animals.
If you are into performing arts, and maybe have a part-time training timetable then my homebase could be the place for you!
Please email me if you have any further questions: sarah.marshall@aotawhiti.school.nz
---
Greg O'Neill # Year 9-13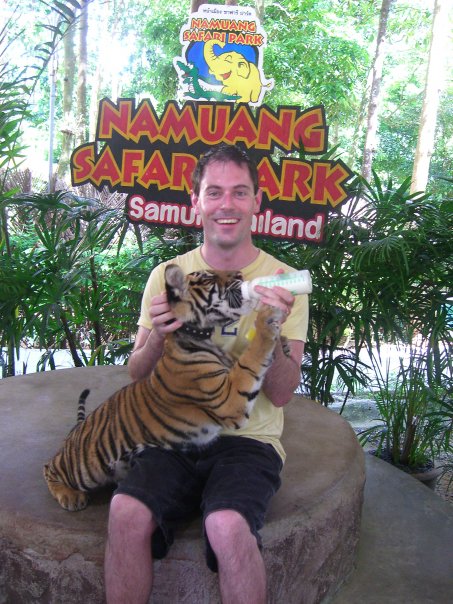 My Home-base has traditionally been a quiet space to get on with self directed project based learning. Ākonga have written fantasy based books to rival the Harry Potter World – they've investigated storms – they've looked at Fungi and furthered their circus performance and some have just been wonderfully academic; advancing their learning beyond their chronological age. Last year some of us began learining to fly – using Flight Simulator and learning the theory topics for a private pilots licence.
To sum that up, we don't care what your passion is, just that you're passionate and wanting to turn that passion into action. Documenting that via Google suites is also a passion of mine that I'll teach to you too.
As for me, my passions are Science (Physics), Maths and bikes. I took up BMX racing with my daughter Courtney (Year 6) a couple of years ago, and haven't looked back. I share my passions with my class – that can be as varied as biking, to my building projects, or just photos of my dog.
The most important thing we have in common as our respect for each other. So a passion you're willing to act on; and respect for others is all you'll need to bring. Having said that, I do expect you'll follow school processes, because it's my job to make sure that you do – so you'll do posts for Arotahi classes, and OSL, and do a one to one every week. It's pretty simple stuff, and I'll do what I can to make it as easy as possible for you.
---
Michelle Verkaaik # Year 9-13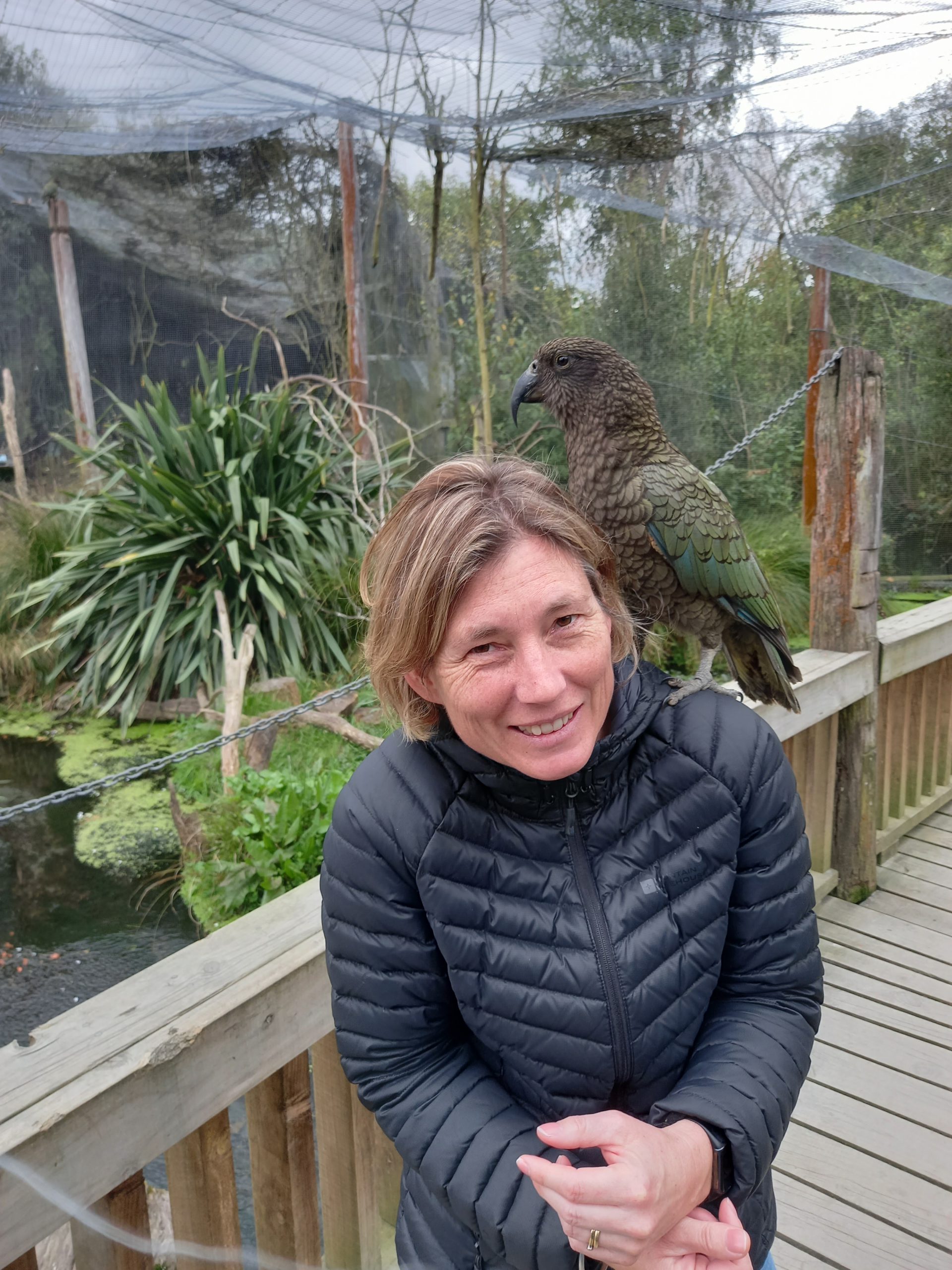 2024 will be my fifth year at Ao Tawhiti and I'm super excited to be part of such a dynamic learning community. I am relentlessly positive about my students and what they can achieve, but I also have high expectations that my students work hard to achieve their goals. I look forward to working together to find learning pathways that both excite you and create the foundations required for wherever you want to go.
My goal is to create a positive learning environment within my homebase where every student feels supported in their learning and challenged to achieve their full potential. I enjoy skiing, mountain-biking, rogaines and surfing.
My specialist subjects are Science, Biology and Maths and my passions are environmental issues and sustainability.
---
Derek Thatcher # Year 9-13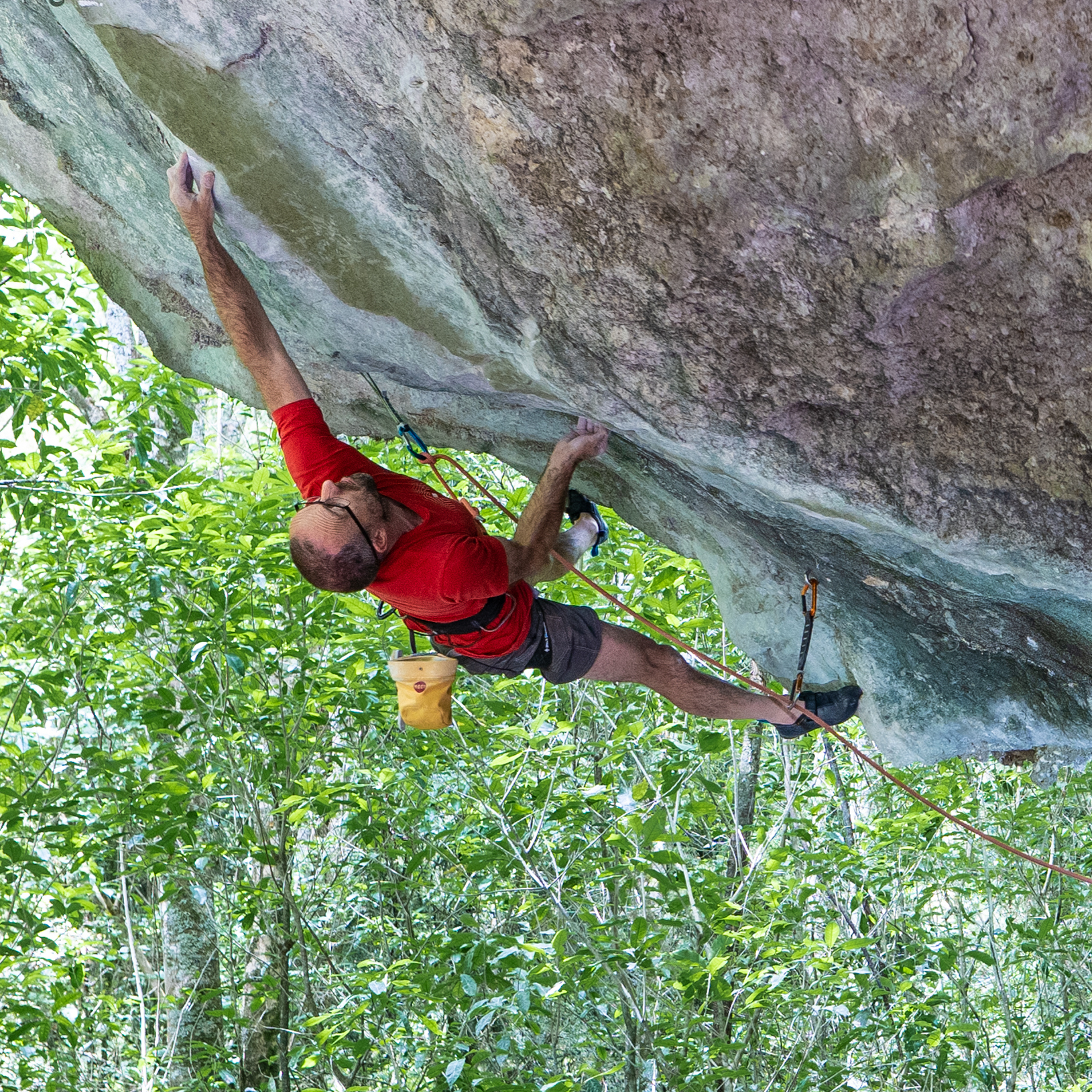 Kia ora, I have been a learning advisor since 2006 teaching Mathematics and Digital Technology. I believe that as a Homebase LA, I am here to help you become a confident and independent learner. My role is to advise, encourage, and assist you in any way I can, such as providing information, motivation, and accountability.
All of my personal interests revolve around challenges and problem solving. This mostly involves trying to climb impossible-looking rock faces, but also includes mountain biking, surfing, photography, web design, programming, cubing, diy/building, and lego.
In my homebase, I like to help students with their various projects, either directly or by acting as a sounding board. I encourage students to have multiple projects on the go so that there is always something to do.
---
Emma Kneller # Year 9-13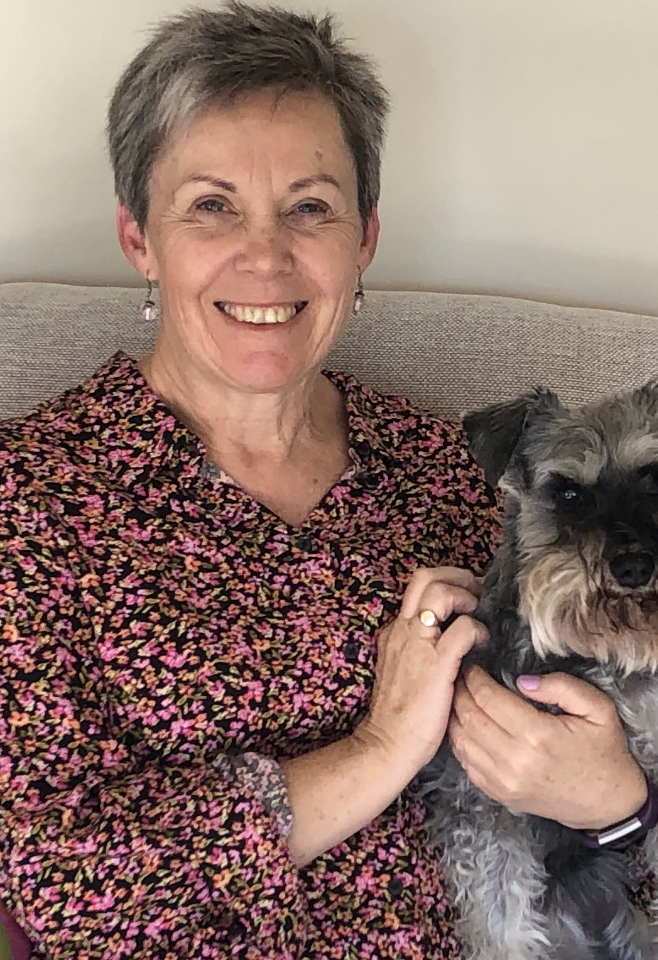 Hi I am Emma and I am very fortunate to be the Learning Advisor for Drama. My happy place is supporting students to become confident collaborators and creators, so if you love being creative this is the homebase for you. Outside of school my big passions are reading, Rock and Roll dancing, op shopping for bargains, knitting, sewing, and exploring nature.
I believe that life is a big adventure and every day is a new opportunity to discover unique aspects about ourselves and the world we share. Our Homebase is a place of well-being, where caring about each other, respecting and supporting all passions and interests is in the spotlight. My school whānau can always expect to find a place of warmth, fun and laughter as we work together on our creative projects.
---
Megan Taylor # Year 9-13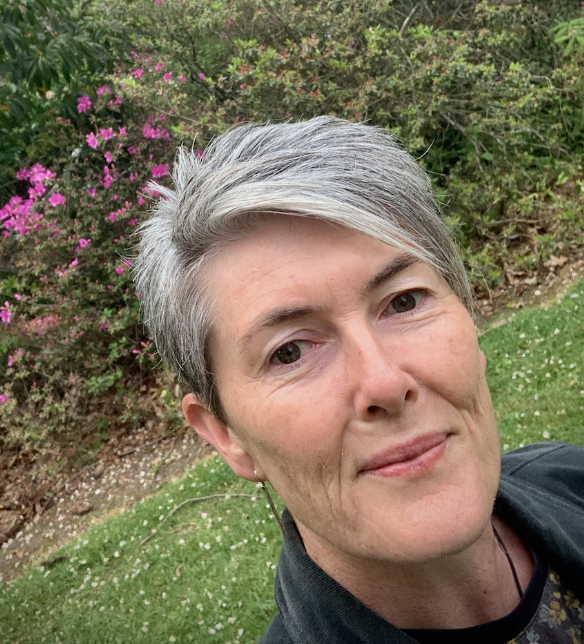 After three terms of study leave I'm so excited to be back for 2024! I'm a Homebase LA who loves words, language and story. I enjoy reading, music, films, keeping active and spending time with friends and whānau. Most of all, I'm super passionate about learning.
I can help you develop a learning plan that builds on your strengths and interests, and I can support you with navigating NCEA, and managing any online and offsite learning you're doing.
In this homebase, we work together to create a positive learning environment where every student feels supported in their learning and challenged (in a good way) to reach their potential.
There will be a focus on developing good habits and routines that will set you up for life! Students in this homebase will use their self-directed learning time thoughtfully while developing habits and routines for reflecting on their progress and challenges.
---
---
Craig's Community
Craig Perry # Year 9-13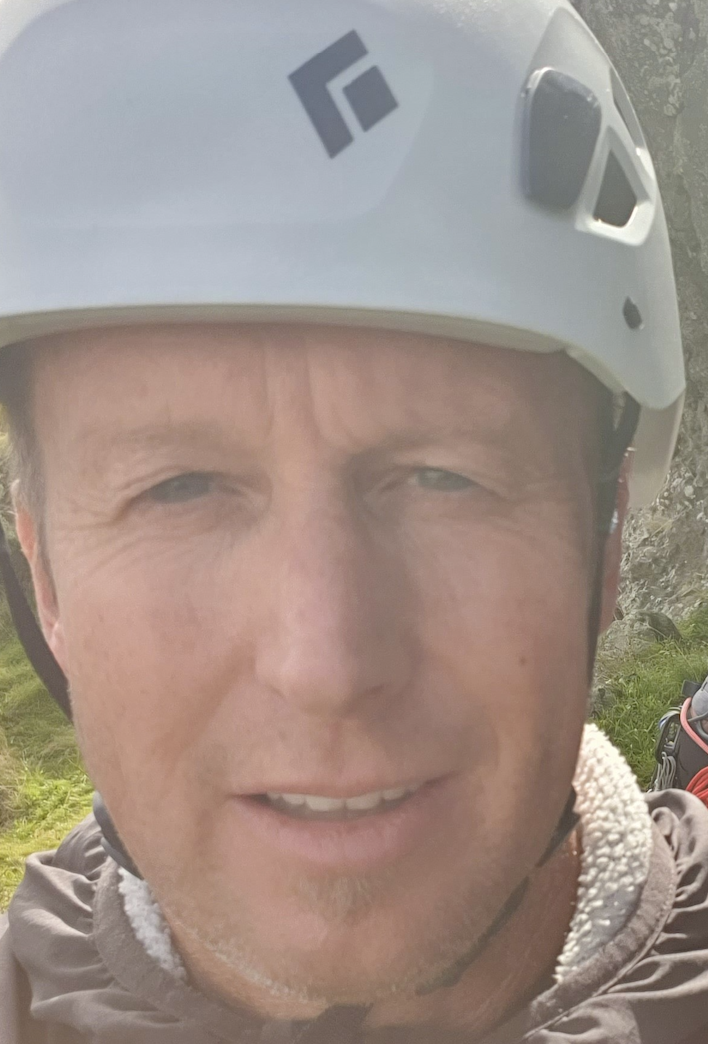 Kia ora koutou, Outside of school, I am super interested in rock climbing, surfing, kayaking, distance running and having adventures.
At school, I am passionate about learning and helping people feel successful and build capacity for learning.
In 2024, our Homebase will:
– develop routines for planning and reflecting upon learning.
– be encouraged to follow our passions and interests.
– be encouraged to share the learning we have been doing.
---
Matt Parkes # Year 9-13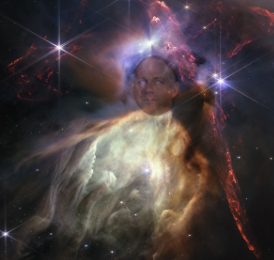 2024 in HBMATP will be a year of contemplation and discovery. We will keep up to date with weekly astronomy and science news and take some time out to think about the nature of reality.
---
Beth Manders and Richard Pitts # Year 9-13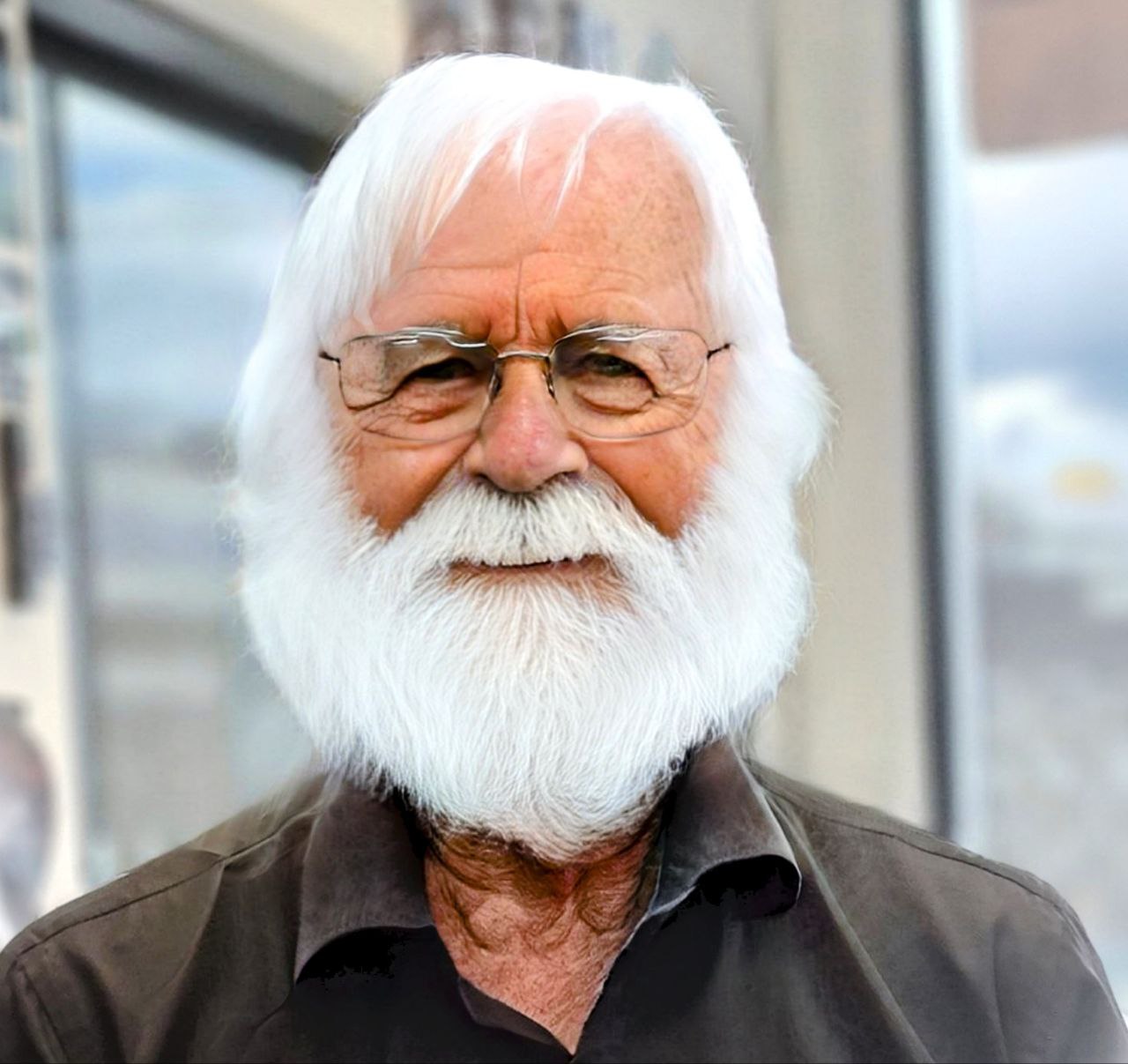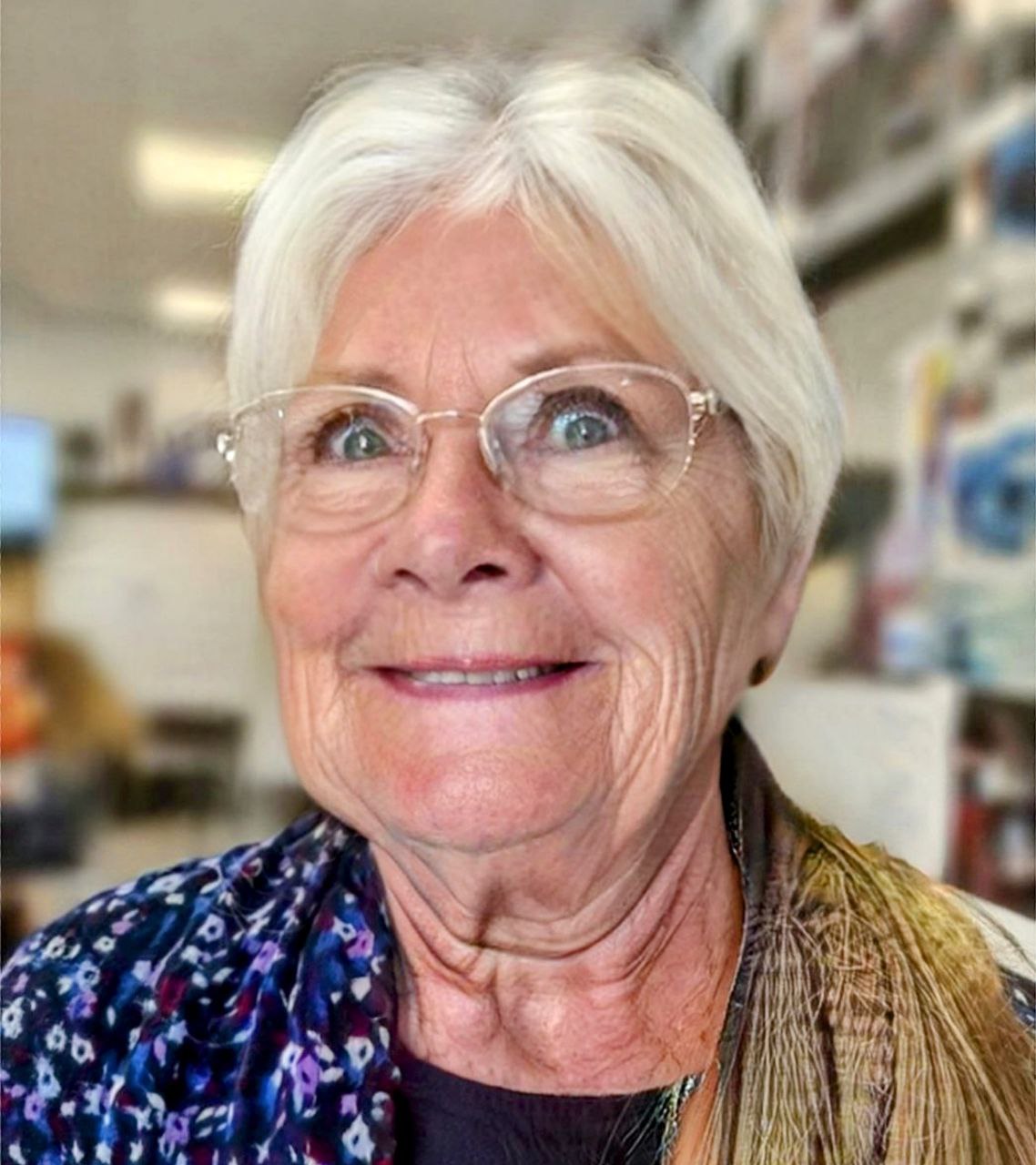 If you have been in a class with either Beth or Richard, you'll know how this homebase will operate. **If you haven't been in a class with either of us before, we HIGHLY recommend that you try a class with us before choosing us, to see whether our expectations align with yours!**
We love reading, films (making them and watching them!), and art and design. We have lots of fun finding projects to do together that focus on those topics, and challenging ourselves to learn new things within those areas. We emphasise the social aspect of school in this homebase – that means students like to work together where possible.
If you've got similar interests and are willing to share your progress and collaborate with us and other HB members, you'd enjoy being in this HB.
We have high expectations around behaviour, cleanliness, respect and personal achievement. If you're willing to push yourself and participate, you'll have a really rewarding time. We've got lots of cool tips and tricks to help you along your way, and we'll be involved wherever we can, but ultimately the responsibility for making school awesome falls to you.
What this might look like for you:
*You'll write up your own weekly 1:1s and IEMs, to reflect on how school is going for you.
*You'll chase up LAs to correct your own attendance issues, and to build an NCEA plan (where applicable). Expect to be talking to your LAs regularly.
*Your termly goals, attendance, NCEA progress, and SDL focus will be visible and referred to often. Expect some warped version of your face on the wall, too (peek inside 3.1 for some current examples).
*Arotahi and OSL will be treated as privileges, rather than entitlements. Expect to be challenged lots on your effective use of this time.
Honestly, we're not an 'easy' Homebase option, but if you're willing to be accountable for how you use your time at school, we're a rewarding one.
---
George MacKenzie and Jo Bennett # Year 9-13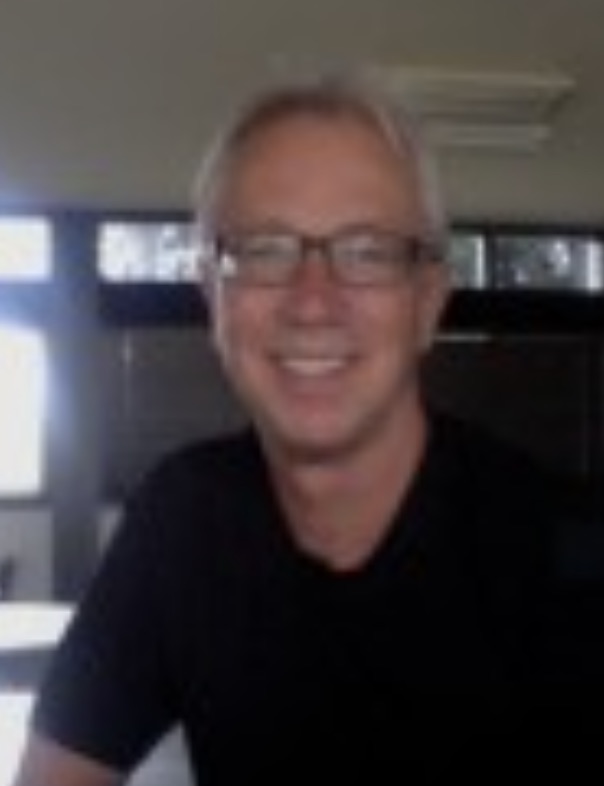 GEORGE: I'm George. Jo and I share a Homebase that focuses on the needs of the individual first.
Students in our Homebase are encouraged to develop their own unique programme and to drive opportunities themselves: we will be there to support you with what you want to do. Apart from being passionate about the subjects I teach I'm also interested in travel, art, kayaking, global finance and politics.
JO: I'm Jo Bennett. Not surprisingly for an English teacher, books and literature figure quite majorly in my life… happiness is coming home from the library with a pile of unreads or rereads. Environmental issues are pretty major for me, as are my grandchildren. The two being inextricably linked.
---
Matt Davis (he/him) # Year 9-13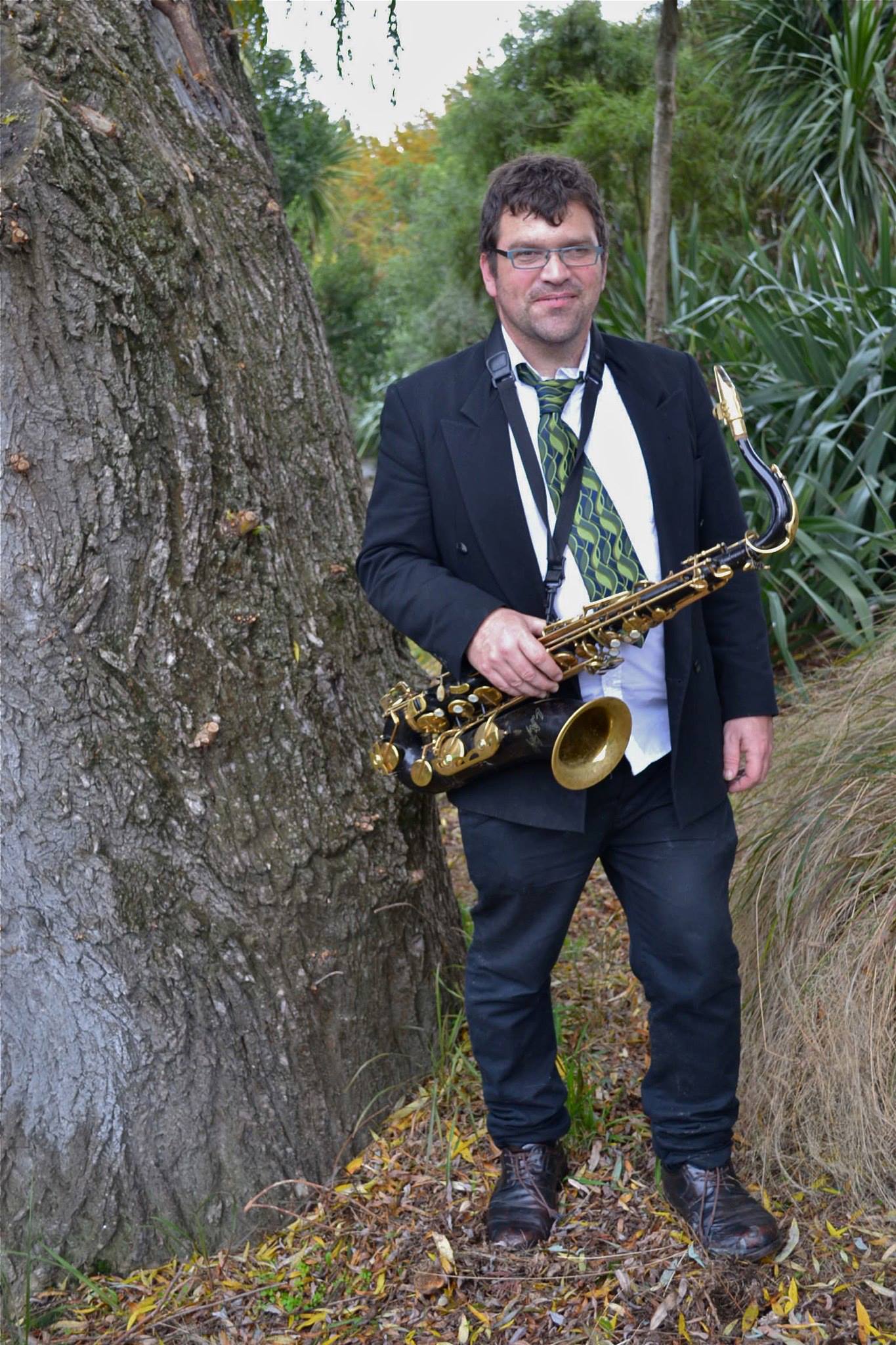 I believe that all learning should be fun, inspired and engaging. I don't sweat the small stuff, but I do expect all students in my Homebase (and everywhere else) to approach learning with passion and enthusiasm. I am a keen advocate of active, discovery learning. I'm happy to work with any student who wants to learn something.I would like for every student in this school to feel accepted, celebrated and supported by our community, to be able to take risks and approach education with curiousity and excitement. My main area of interest is music, and I have been a performing musician for many years. I specialise in woodwinds (saxophone, clarinet and flute) but will happily spend hours playing any musical instrument I can get my hands on. I also have a degree in Political Science, and am particularly interested in issues of social justice. My current learning goal is to become fluent in te reo Māori.
---
---
---
Floor 4 # Year 7-9
Steve's Community
Steve Hunt # Year 7-9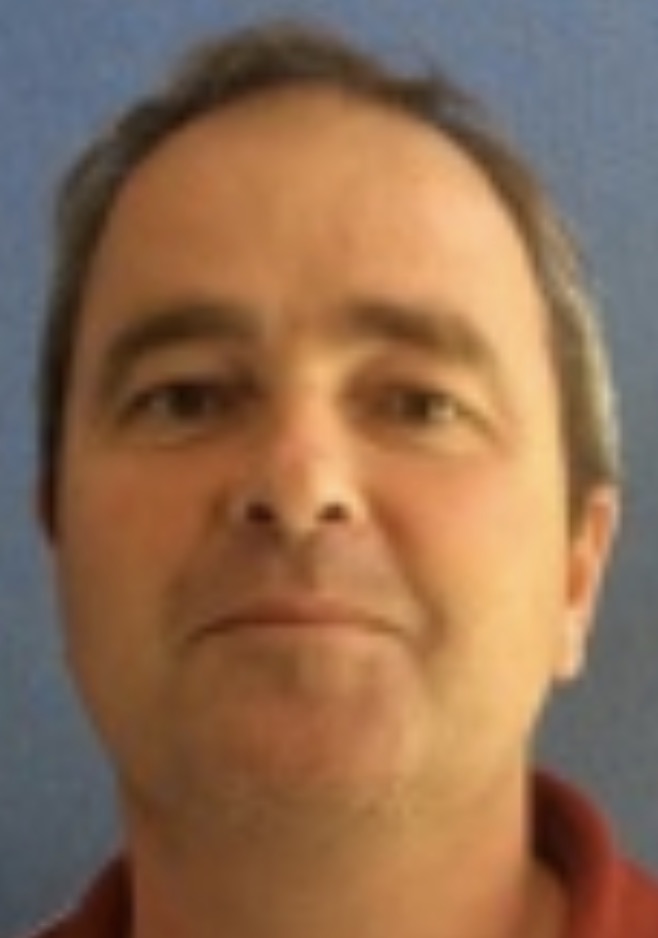 I enjoy working with students who have a personal inquiry / passion project / impact project. I feel I am good at working with students to add depth of learning to their projects and make real world connections leading to meeting interesting people and visiting interesting places. These could be about anything from scuba diving to space travel and anything in between!
I also enjoy getting out and about. There's a reason our school in in the CBD and near the bus exchange – there are so many opportunities for learning just outside our school and I intend to make the most of all of them! These authentic, real world experiences can be hugely powerful for our students and just exciting for me to be a part of.
I have high expectations for my homebase engaging with a variety of learning. I'm a
big believer in the Core Values of our school but especially in the Guiding Principles
that shape our special character and using these we can make the most of the
opportunities in front of us in 2024.
In 2023 Ian Hayes and I have enjoyed combining our Homebases and working
together – Homebase Hunayes! We have similar approaches and it has been natural
for us to work together. This has given our students the benefits of two different
people with different strengths (and weaknesses!) and all the benefits this brings. We
look forward to doing similar in 2024.
---
Alex McKenzie # Year 7-9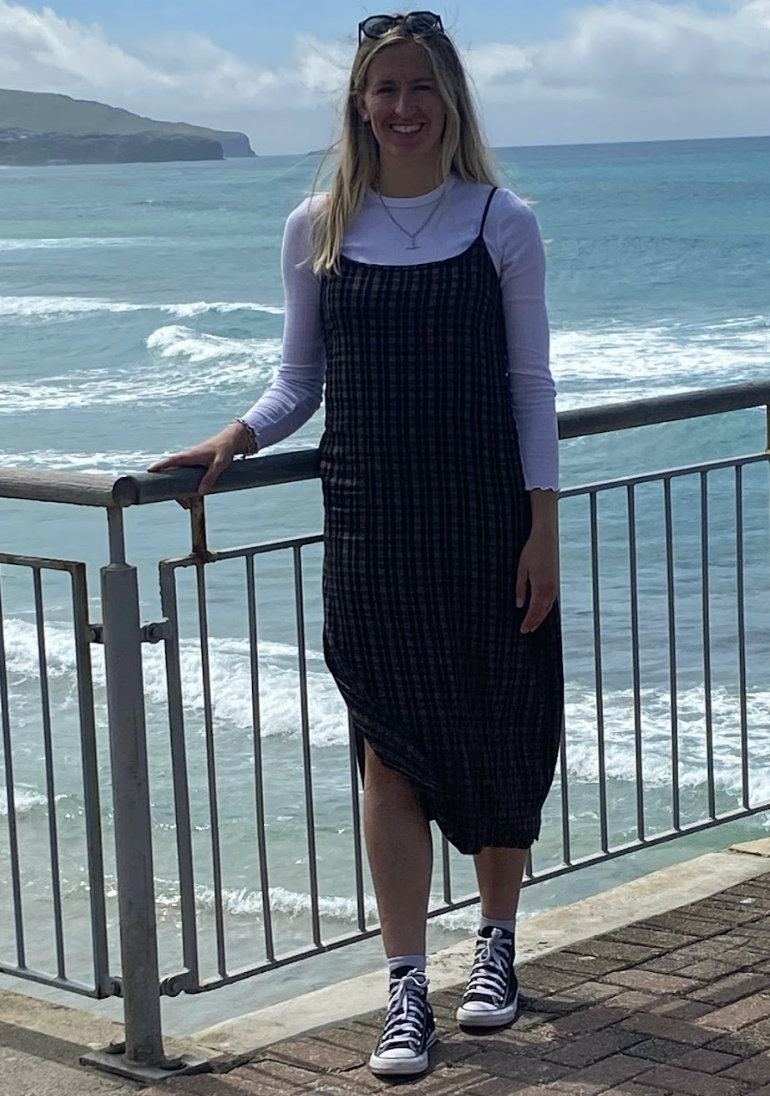 Hey, I'm Alex!
A little bit about me! I am a Physical Education, Health and Literacy LA across years 7 to 13. My passions are anything and everything sport and physical activity. I love getting out and about in nature, training for and competing in CrossFit, playing team sports like netball and touch rugby and I am currently learning to speak Dutch.
2024 will be my third year as a Year 7 to 9 HBLA, which I am super excited for!
By joining our Homebase in 2024, there is the expectation that you:
– write your own weekly 1:1 and termly IEM posts (which we then unpack and expand on during our meetings).
– develop, evolve and share your passions during Arotahi time.
– participate in Homebase activities (these activities might include going into the gym or offsite and team-building STEM tasks).
You are the centre of your learning. I aim to support and encourage you for all colour block and Arotahi choices that you make. Everyone progresses at their own pace, so let's find what you are really passionate about!
I am very excited for what 2024 has to offer in our Homebase!
Alex
---
Ian Hayes # Year 7-9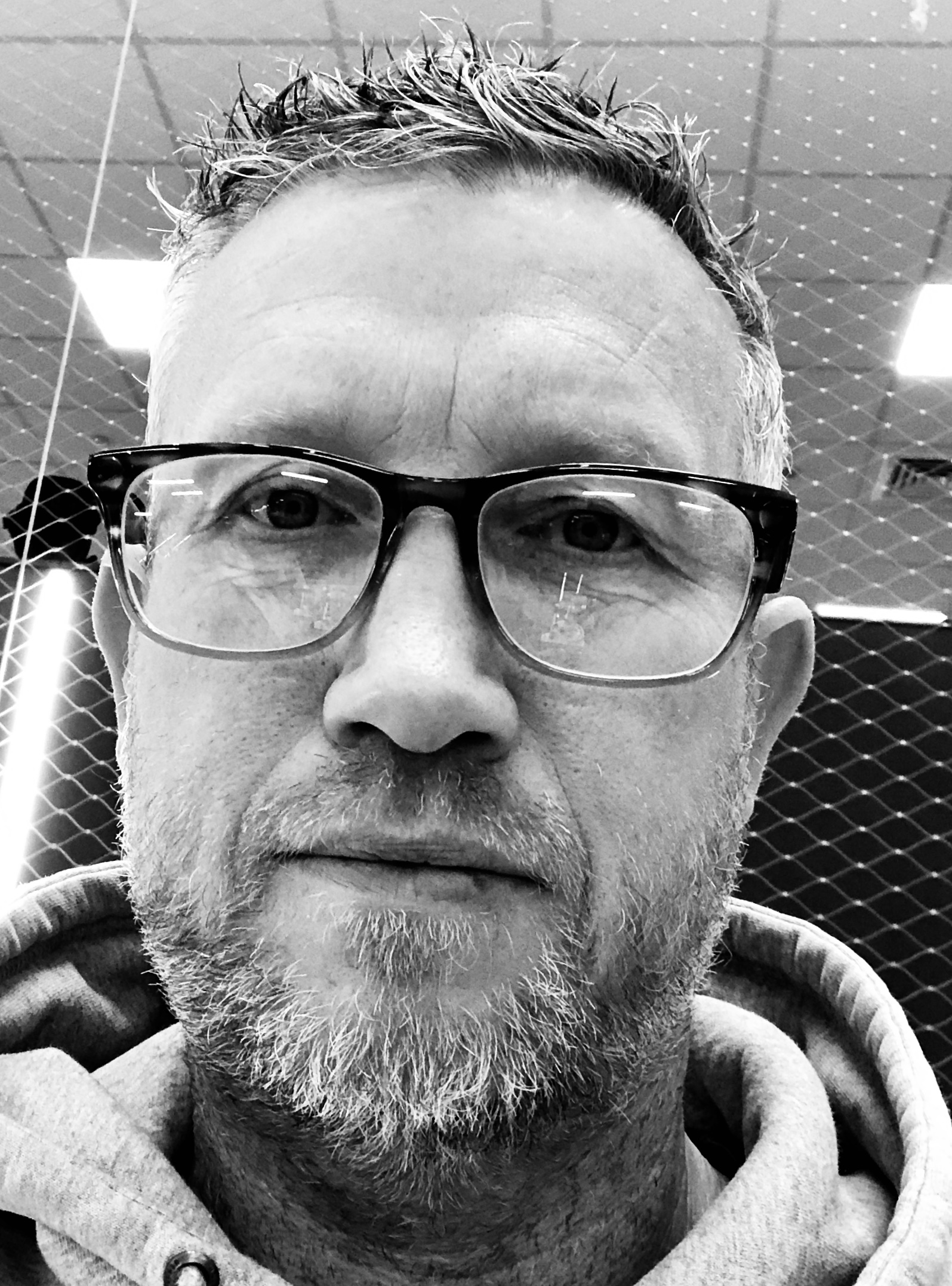 I'm really looking forward to having a Homebase in 2024. One of my main goals has always been to help our students follow their passions and move towards being self managers… our school is here to provide something different for you…after being here since 2001 I have a good understanding of what's possible and how we can make things work for you.
I love keeping fit, playing and watching sport, I love travelling and I love working with technology. I really love DIY, building, fixing things and designing solutions to problems. I love visual art and wish I had more time to play with this.
So…If you are happy to make mistakes, you want to push and challenge yourself, you want to take responsibility for your learning. Then my Homebase is the one for you! Do you know what your passions are and are you keen to develop a learning programme around these? I'm really keen to help make your passions come to life and this school is the opportunity to make this a reality.
Steve and I worked closely together in 2023 and found this to be really successful for everyone involved, so we intend to collaborate across 2024 again.
---
Suze Lamont # Year 7-9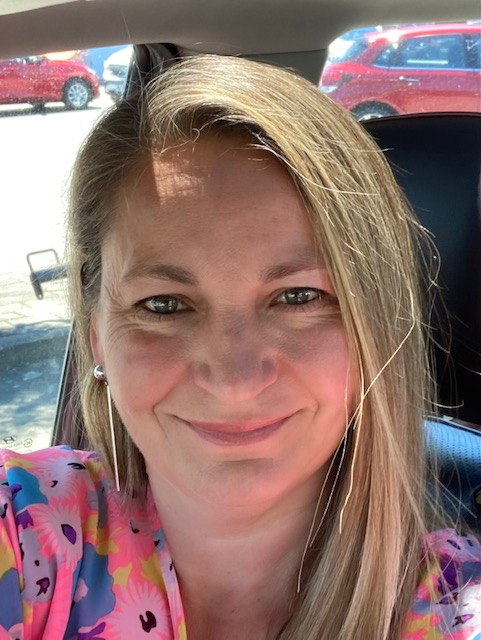 Kia ora koutou katoa
I'm Suze and I am really excited about continuing my time at your special kura in 2024. I want to share a whakatauki that I feel will represent our homebase in 2024.
He waka eke noa. We are all in this together.
I want to create a safe, fun, warm and supportive environment where you feel inspired to achieve your goals and I will be your cheerleader. If you have a thirst for learning , strive to be the best version of yourself and are willing to take some risks then this is the spot for you.
I'm really keen that as a homebase we look after each other and learn ways we can support each other towards our goals. I want to help you grow and become responsible for your own learning. I am a Mum to 3 busy kids, teach Maths and Science and love the water and anything to do with food.
My expectations: Try your best when set a task Come prepared to be challenged Appropriate device use So, if you want to join me you will be very welcome. Bring your energy, enthusiasm, humour and a smile and let's make 2024 memorable.
---
---
Kay's Community
Kay Hayes # Year 7-9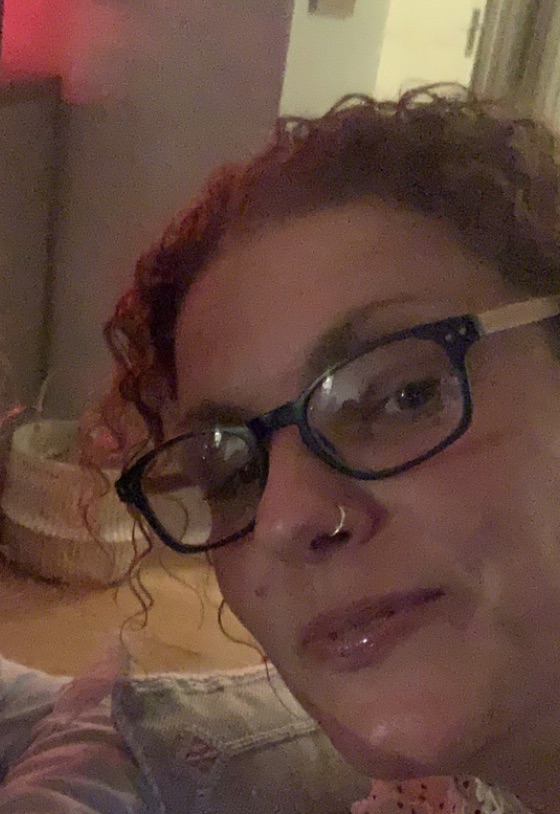 Hi I am Kay Hayes and I have worked in the student led environment for over 20 years.. I love helping young people learn new and different things as well as tackle things they are struggling with.
I enjoy using projects based learning to tap into each student's passions and interests allowing them to follow a theme and find success. In recent years I have worked with students on projects that involve building, sewing, growing, recycling, crafting, cooking and much more. I also enjoy supporting students to hold events, give back to the community, cook and sell their food, hold markets, fundraise or more.
I am always asking students in my HB to design their own projects / sdl, make and create things and challenge themselves to work on their needs as well as their strengths.
I love problem solving and finding new ways to do things and learning new things alongside students.
I have worked in both Primary and Secondary and I feel like I have a number of skills and empathy that will help students transition from one to the other. It is very important to me to involve parents and whanau and I am always keen to work closely with whanau to support students' success.
---
Evan Kiddey # Year 7-9
Kia ora and greetings to the future members of my Homebase whanau for 2024,
I'm Evan Kiddey, and I'm thrilled to welcome you into my homebase for the upcoming year. As a father of two boys aged 7 and 13, I understand the importance of support, encouragement, and a little bit of fun in the learning journey. With 20 years of experience as a chef and a small business owner, I bring my passion for cooking and hospitality into the classroom, creating an atmosphere where creativity and curiosity are always on the menu.
For me, the 80s and 90s are more than just a nostalgia trip; they're a vibrant era to draw inspiration from, much like the exciting world of cinema and film, which I deeply adore. If you've had the pleasure of being in my hospitality classes before, you know I'm all about achieving goals and having a blast while doing it. I firmly believe that learning is not just about textbooks and assignments; it's a journey filled with hands-on experiences and real-world connections.
In my homebase, I encourage students to embark on personal inquiry projects and passion projects. I'm here to guide you as you explore your interests.
Together, we'll make the most of our vibrant CBD location, taking our learning beyond the classroom and into the heart of the city.
Just like my colleagues, I have high expectations for my homebase. I believe in our school's Core Values and Guiding Principles, using them as a foundation to shape our learning adventures. I'll be here to provide support, encouragement, and the occasional nudge in the right direction, but ultimately, your journey is yours to navigate.
I can't wait to meet you all and embark on this exciting learning journey together!
---
Libby Boyd # Year 7-9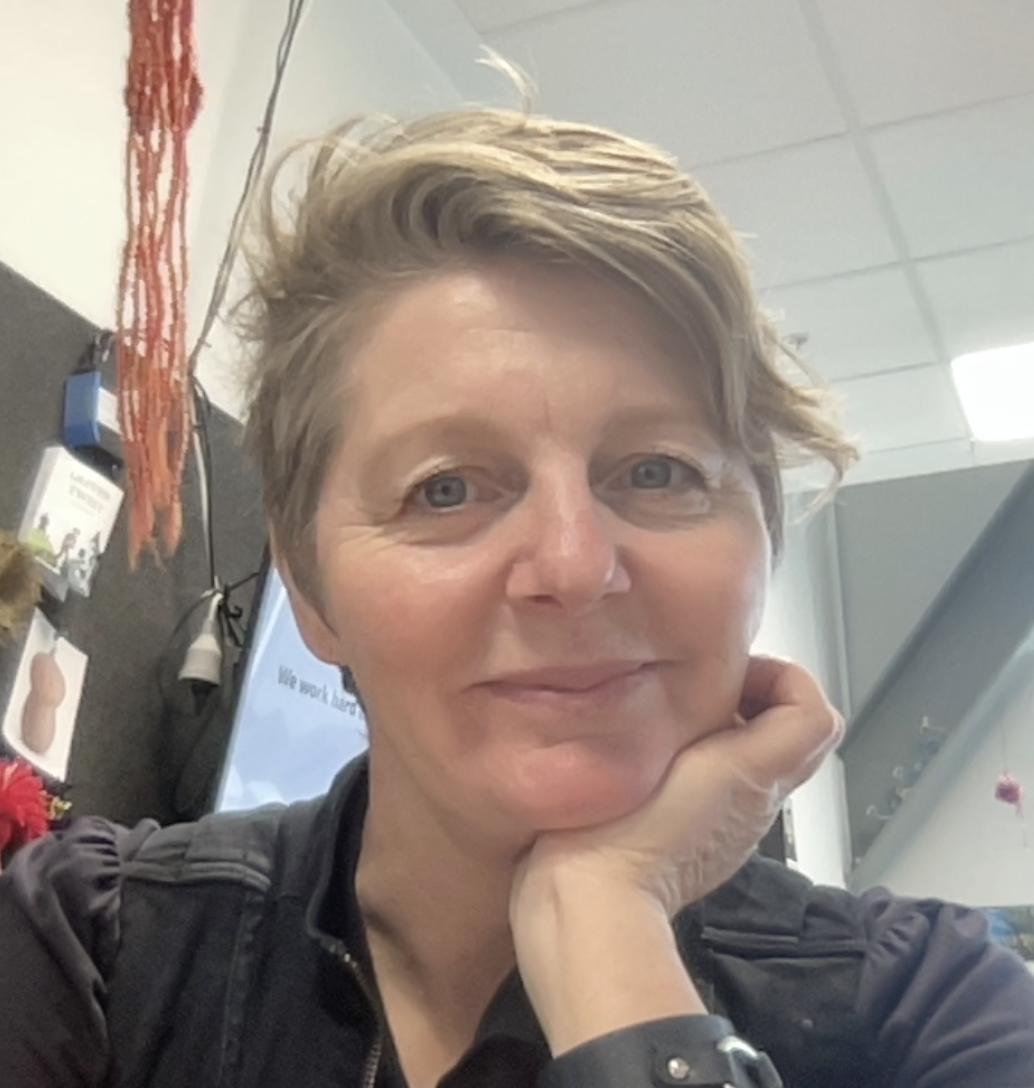 2024 is going to be another epic year in my HB.
I'm hoping to be working with students who can be an active participant in the teaching and learning that happens. One of our Guiding Principles is that everyone is a teacher and everyone is a learner and in our HB we will be working on this throughout the year. This means I expect students to share their learning with others and sometimes be the teacher. I'm also wanting students who are serious about directing their learning, have ideas and passions they want to pursue and who want to be part of a group that makes the most of the learning opportunities we have at Ao Tawhiti. Notice how many times I have used the word learning? That is so you understand that this is the expectation for you if you join my home base.
In year 7 and 8 you do have a lot of choice, but you will still be expected to participate in HB activities including Kapa Haka and termly Arotahi presentations. We start our day with Karakia and Waiata so be prepared. We also spend our literacy time together and will be working on different teacher and student led themes that we will co design together. There are so many things we could do in our HB in 2024 and I'm looking forward to seeing what your passions, strengths and skills are and helping you work towards and meet your learning goals. We can do almost anything, as long as it is LEARNING!!!
FYI: My passions include sailing, music, walking and lying around on the couch reading. Like you, I will have my own learning project on the go in 2024 – (you'll find out what it is if you join my HB) so I may need your help also.
As your HBLA, I'll be encouraging and supportive as we work together to have a great year of learning.
---