---
Upcoming Events
Term 4, Week 5 Starting 9th November 2020
Term 4, Week 6 Starting 9th November 2020
Term 4, Week 7 Starting 16th November 2020
Term 4, Week 8 Starting 23rd November 2020
---
Messages From Steven
From 1-6 in 2020 to 1-3 and 4-6 in 2021
Next year we will be moving the 1-3 community to the first floor and the 4-6 community to the third floor. The decision to split them has not been made lightly but is a suitable solution to a number of challenges that we were facing. Splitting the communities provides more space than Level 4 currently does. With the kitchen and the cafe area next-door likely to be used as a 7-13 community, there is not enough space to allow all 8 homebases their own space. We also want the students in 1-6 to have more access to all of the specialist spaces. Kate's homebase has this year been extremely proactive in using the garage on the first floor. We hope that basing the students and staff on 2 floors, will help them see that there are times during each day that these spaces could be used by 1-6 students.The Board and I also face a pressure on using the school as a venue. With the Y1-6 students on the fourth floor, it is not practical to expect them to regularly pack up, clean up and lock away resources. We also are eager to ensure that the school doesn't feel like two schools in a school. When I was first appointed in 2013, the board were extremely clear with me that Ao Tawhiti was to be a 1-13 school. I have kept this vision at the heart every decision I've made at the school. Unfortunately, when visitors (including prospective families) come to the school, we talk about the "Discovery" or the primary students, being on "the fourth floor". This is extremely noticeable when you work across the floors. It can at times feel like there are two different schools in the building.
In terms of homebases, we are currently advertising 3 fixed term positions. Once these appointments are made, we will release the 4 staff who will work in each community.
Not returning 2021 Each year a small number of you decide to move your child to a new school. It's important for you to share your decision as early as possible with us. Doing so allows us to support you with your transition. It also allows us to contact the next family on the waitlist in a timely manner. If you are intending to move your child to another school next year, can you please let the office know.
Homebase selection 2021Following the final round of appointments in 1-6, we will be putting out our homebase selection form for 2021. Keep an eye out for the blurbs and form in the next couple of weeks. All existing students will be expected to complete the form this year, with homebases announced prior to the end of the school year. As we did this year, 2021 will start with a homebase selection day. This day provides new students the opportunity to meet LAs and make their selection. Existing students are also able to resubmit a form at this time, should they have changed their minds across the holidays.
Messages from Senior Leaders
End of Year Picnic
On the last day of term, Friday the 11th of December 2020, we are intending on having our annual picnic at the playground/paddling pool in the Botanical Gardens. This will begin at 9am and finish at 1pm. Please can you arrange to have your son/daughter picked up by 1pm from the gardens.
We will have a staff member walking from the Bus Exchange at 9am to the park and then returning to the Bus Exchange by 1pm.
Your child will need to sign in and sign out with their LA at the park. If the weather is looking shaky, we will make a final call at 7.30am about whether the day at the Park is on or not.
If we do cancel the picnic we will email out, put it on the school website and put it on Facebook. This would mean that school would be open as usual, but still finishing at 1pm..
Ian Hayes
PINs
Thank you all so much for your offers of workshops this term. Once again, there is an awesome selection for our ākonga to choose from. PINs is all day on 4 December.
The descriptors are here:
https://docs.google.com/document/d/1hbcZHT3vUv8P_2AcI99JPeFzSfg6OOxCNmu-29PJKOo/edit?usp=sharing
and the form to complete choices here:
https://forms.gle/oPdbbh9cCU1J99LW
This form will close on Wednesday 25 November.
Niki Stephenson
News / Notices
Food exchange
Hi all,
As a project a few friends and I are going to set up a food exchange. How this works, is that you bring in some food or fresh produce and swap it out for food already in the baskets. This will be useful for people with fruit trees or large gardens. If you are interested there will be some baskets on the first floor where you can swap or donate. If you have any questions regarding this please let me know at
evie.cummins@aotawhiti.school.nz
Evie Cummins
Sarah M's Community homebase day out
On Friday 6 November, our community went out in homebases on day activities. The students arranged what they would like to do the most together and off they went. We all learnt a lot about each other, and think it will be a great thing to do at the start of 2021.
Sarah Marshall
Ao Tawhiti Students Spring Challenge
Ao Tawhiti students volunteered for the Spring Challenge Adventure race and helped to raise $400 to go towards girls sport. The group represented themselves and the school really well.
Braden Fa'avae
New World Smeg Knife Stickers
If any families have any of these they don't require then the school will gladly have them as we are trying to get a set of good knives for the kitchen. I look forward to receiving any you don't have a use for.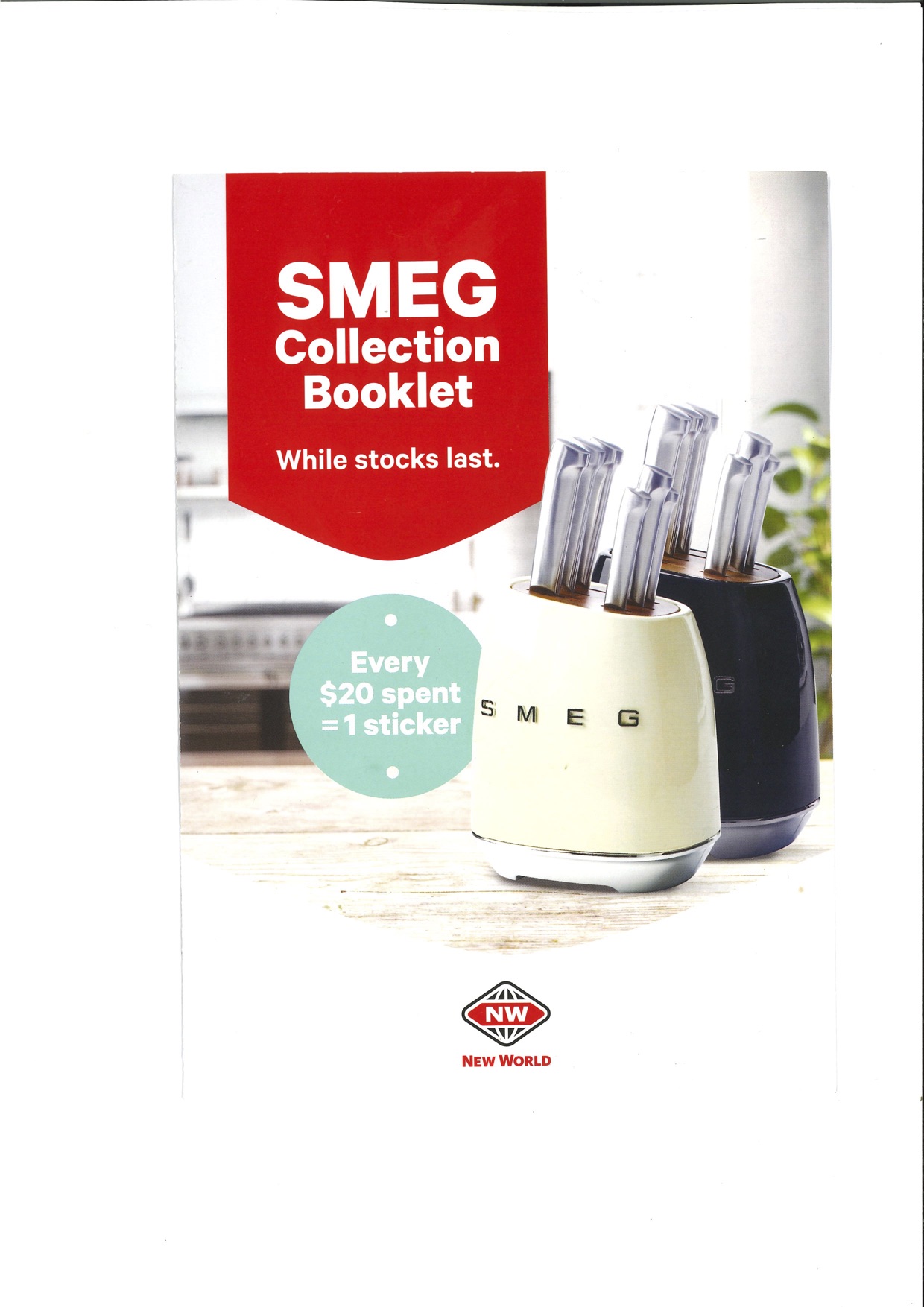 Jill Legg
The Garden Collective
The Garden Collective is going really well, every week in orange they are watering; weeding; feeding chooks; and planting. The Richmond Community Garden have been hugely supportive of this, and are appreciative of the efforts our team are making.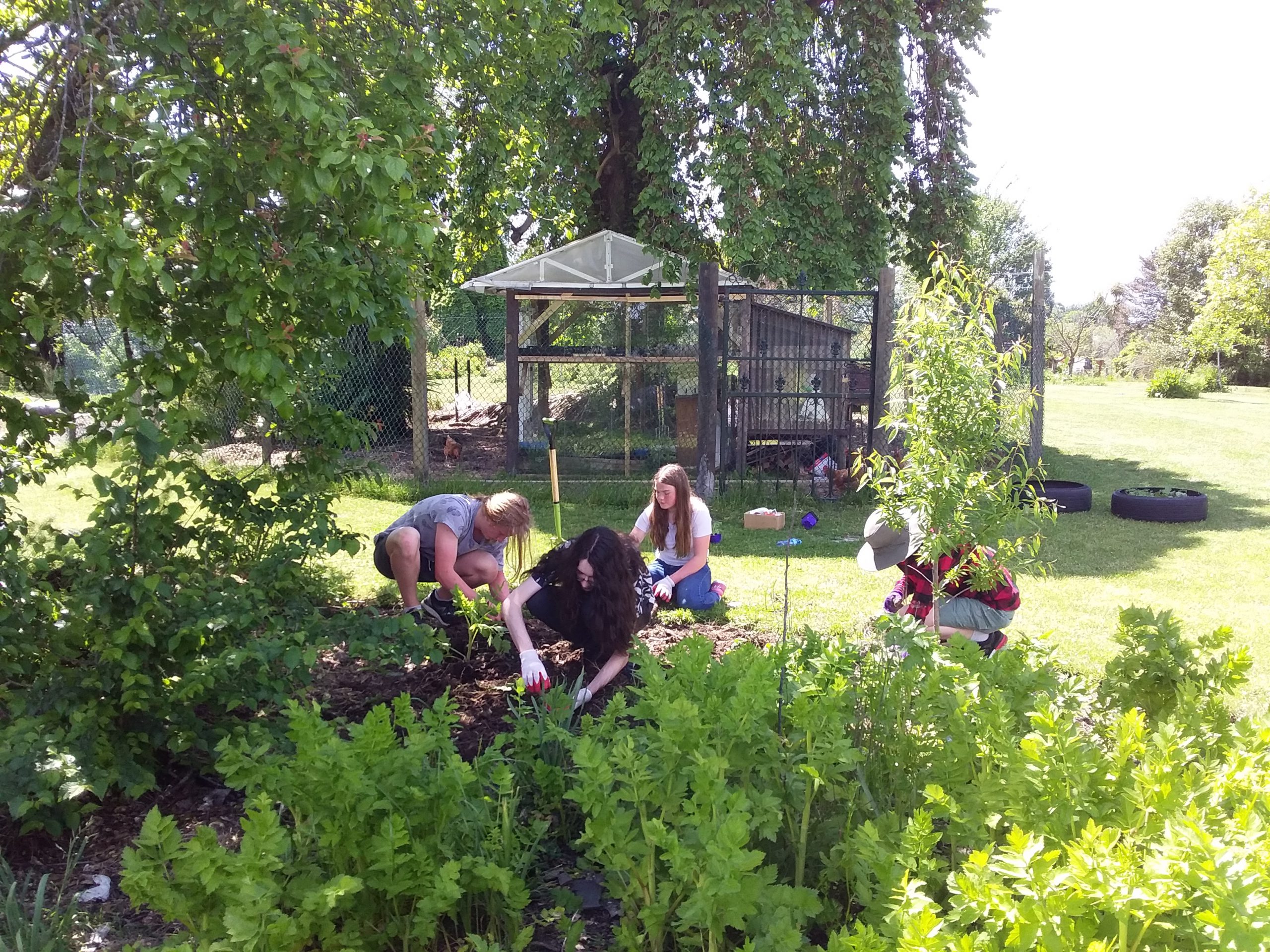 Braden Fa'avae
Bonnie's Homebase Nature Adventures
This Term Homebase Matariki (Bonnie's HB) have been appreciating Papatuanuku/Mother Earth and the beautiful and important creatures that live on our planet.
We have spent days at the Botanical Gardens exploring nature, climbing trees, creating flower and plant houses, and looking at animals. We have had scavenger hunts at the riverside to find interesting leaves, cool shaped sticks, and weird looking plants.
We have been explorers, hunting for minibeasts with magnifying glasses, and we have been in awe while checking out the eels and the birdlife in different environments. We have spent other afternoons simply sitting under the shade under the trees, learning about the parts of the tree then creating the tree using our bodies!
We have also headed over to the Museum to look at more minibeasts up close. We've spent Monday afternoons at Tūranga relaxing, reading and checking out our Tama-nui-te-ra art – we are famous artists!
We have learned about the amazing pohutukawa tree and worked together to create a tree for our HB wall, decorated with our own minibeast craft creations.
Bring on the rest of the year full of fun, aroha, whanaungatanga and nature!
Bonnie Dalton
Sports Coordinator News
Kia ora team, November has been a busy month on our sporting calendar. Here's a rundown of what's been happening: Sports Celebration Year 7-13 At Ao Tawhiti we don't have sports prize giving as such, instead, we have a sports celebration where we acknowledge all the individuals who have represented our Kura playing a sport in the year levels 7-13. This was held at the start of the month on the 3rd-floor balcony during the lunch break. The celebration was attended by around 40+ students who enjoyed a shared kai together and were presented with a certificate of participation. Thank you to all those that attended and a special mention to the cleanup crew that helped pack away.
Primary Summer Tournament Year 7-8 We had 16 students entered into the Primary Summer Tournament held at South Hagley Park. We had two teams entered into Rogaine-Orienteering & one team entered into Kiwi Tag (Ripper rugby). The weather turned on a stunning day & the students were ready for action. The Kiwi Tag team played a total of 7 fifteen minute games which tested their fitness levels, to say the least. This was the first time most of the students had played the game & with 1win, 3draws & 3losses the team achieved their goal of having fun. Orienteering started with an introduction session first where our teams learnt the necessary skills to navigate the course. Then off the race started in a mass of excitement & a slight bit of chaos. This event looked like a lot of fun for anyone thinking about it in the future. Congratulations to Mia Williams, Meg Matthew, Lia Manning & Millie Hayes who placed 3rd overall. Well done team!
Primary Zones Athletics Day Year 7-8 Our Primary Zones Athletics Day was held at Hansen Park-Opawa. This is where the students that qualified to represent our school compete against the other eight schools in our zone. We had 14 students entered into this event. The students compete in their chosen discipline, with the top two placegetters qualifying for the opportunity to compete at the Canterbury Primary Schools Athletics Championship. Congratulations to Kairu Byers who placed 1st in the Yr 7 boys 100m & 2nd in the High Jump. Good luck at the Canterbury Champs!
Weekly Sports Teams This was the last week for our Wednesday sports teams. A big shout out to all of the students that signed up & ultimately represented our school. It's been super cool getting along to watch your game & events. I love how sport brings people together & the friendships that come from it, thanks, team!
Sports Uniform-Return Please It's that time of the year when I ask you to rustle through your drawers & cupboards to find those outstanding sports uniforms. Please return them to me or leave them at the office ASAP, but no later than Monday 30th November. Students with outstanding uniforms after the 30/11/2020 will have a $40 replacement fee added to their school account. Thanks!
Parent & Staff Support I would like to take this opportunity to thank all of the parents & staff members that have helped/supported in any way throughout the year. I Massively appreciate you giving up your time & kindly making it happen for our students. Without your support students would missout on playing the sports they love, so please do not underestimate your contribution. Keep up the good work team & thanks again!
Clint Williams
Hikoi 4 Hauora – Students Step Up for Health
On Friday the 4th of December ten students and two LAs are doing Hikoi 4 Hauora. This is a half marathon walk from Spencer Park to Ao Tawhiti to raise money and awareness for mental health. We all have been touched by depression in one way or another, and this was something we felt we could raise awareness in our community. We are also hoping to raise $2000 to donate to a health program to help others who aren't in a good space.
The walk symbolically starts before dawn, and we will greet the sunrise as we make our way along the beach toward the New Brighton pier. We then turn right and follow the Otakaro Trail all the way to school.
If you would like to donate please pay directly to our school account:
ASB 12 3148 0253681 00
Reference: hikoi
For more information please contact: braden.faavae@aotawhiti.school.nz
Braden Fa'avae
SSRI brand change
A parent has brought to my notice that their student's SSRI brand had changed, and this had resulted in some adverse reactions, even though the main element of the drug had stayed the same.In the parents words – "I wanted to pass this information to the school in case there are any other students who may be adversely affected by side effects as a result of a brand change."
In this instance the student was able to go back to their original brand and recovered from the effects of the change after a couple of weeks.Here is the link to a Facebook 'private' group where there are stories and information. https://www.facebook.com/groups/2372996669617751 This is the link to report reactions to drug changes https://nzphvc.otago.ac.nz/I don't have much knowledge myself, but I can connect you to the parent if more information would be helpful.
Miriam Denny
Yoga @ O-Studio
Students from Steve and Craig's PE class have recently been going across the road to the O-Studio on Welles Street for some Yoga and Pilates classes. For many of us it was our first experiences of these activities and we were pretty brave for stepping out of our comfort zones! Well done to all who participated, you all improved your balance, flexibility and co-ordination.
Steve Hunt
Other Notices
Kia ora!
My name is Olivia Bensley and I am a Constable based out of Christchurch Central Police Station.
I have a real bee in my bonnet about bike theft which occurs a lot at high schools around our city!! Cable locks are targeted by the bike thieves and bolt cutters get through these like a hot knife through butter.
I have managed to secure a deal with Torpedo 7 for a D-Lock for $29.99 – these normally retail for $49.99. These D-Locks are in the too hard basket for our bike thieves so they are a much better option for securing bikes.
I have attached a digital copy of the flyer, all the student needs to do is take this digital copy or a photo of it into either NorthLink Torpedo 7 or the Tower Junction Torpedo 7 and they will get the lock for that awesome price between November 15 to December 15. (While stocks last!!) There is also some helpful information on bike locking also.
Feel free to print this flyer off or disseminate it to the parents of your students. (Cycling teachers are welcome to use the flyer too!)
If you have any questions, feel free to flick me an email and I will hopefully have an answer for you.
Kind regards, Olivia Bensley