---
Upcoming Events
Queens Birthday – 6th June 2022 (school closed)
Matariki – 24th June 2022 (school closed)
IEM – 8th July 2022 (school not open for instruction)
School Holidays – 9th July 2022 – 24th July 2022
IEM – 25th July 2022 (school not open for instruction)
First day of Term 3 – 26th July 2022
Staff Only Days – 1st & 2nd September 2022 (school not open for instruction)
IEMs – 30th September 2022 (school not open for instruction)
School Holidays – 1st October – 16th October 2022
IEMs – 17th October 2022
First day of Term 4 – 18th October 2022
---
Messages From Anita
I've been asked to put together this week's Director's message. Hopefully it won't be too boring! No guarantees though!
Each week at our "Prospective Whānau" tours we discuss the importance of having whānau involved in our students' learning journeys and within the wider community. We mention it multiple times during each tour and we reinforce just how important we believe this is. We talk about how all of our parents have amazing skills, experiences, resources and stories that can enrich every student's learning journey. 
It would be naive of us to think that staff are the only people who can contribute to our students' learning. Over the years we have had whānau facilitate the most amazing learning experiences. Creating opportunities that only they can, because they have the contacts or the experiences to make it happen. 
I mention in the tour a conversation I had with a parent years ago at Discovery 1. He had a 12 year old boy who could think of nothing worse than working with his dad in front of his mates. The dad said to me that he was fine with this, he'd made a commitment as a parent to be part of the school, so rather than work with his son, he would work with other people's children. What he desperately hoped for was that someone else would work with his boy seeing as he couldn't. I'm sure we still have a lot of parents in this situation.
I wanted to recognise in this message all of the whānau who do commit time to enriching our students' learning journeys in some way. That might be coming in and directly working alongside students, that might be being on the board of Trustees, that might be organising fundraising opportunities, it might be creating an offsite experience, it might be arranging a visitor/expert to come in and talk, it might be supporting or coaching and sports team, it might be just asking a student some questions about what they are working on, it might be reading to a student, it might be running a one-off workshop for 3 students, it might be getting grandma to come in and do something interesting, it might be sitting at home organising the transport for an upcoming trip …it might be anything but it absolutely all counts on that journey. 
I think we have the most amazing opportunity to create a school that recognises the value that everyone in the community brings. We have 670 students here, that's roughly 1300 parents and their wider whānau and contacts, that's a phenomenal resource bank to tap into. 40 staff can only offer so much, but add that 1300 people in and the possibilities are limitless. We recognise that a lot of you work during the day and find it impossible to be in, in this case there are plenty of ways to get involved after 3… organising trips, arranging people to come in, fundraising etc.
So if I've convinced you to give it a shot… just get in touch with your child's Homebase Learning Advisor and put a plan together.  We can make it work for you! As we mention in the tour, anything is possible and valuable as long as it's legal! We just need you involved.
Once again, thanks to all of you who take the time to be part of the community. We love that you're involved… you are always welcome and appreciated!
Ian Hayes
Messages from Senior Leaders
RAMs Training Term 3 Dates
Kia ora koutou. We love to have your support when taking students out on trips. RAMs training sessions run regularly for whānau members and caregivers who would like to get involved. The sessions go over the basics of what to expect when volunteering to support an activity off site.
I'll be running two RAMs session in Term 3 on the following dates: – Wednesday 10 August, 2:30 – 3:00 pm – Friday 16 September, 8:30 – 9:00am
Please RSVP via email if you're looking to attend: megan.taylor@aotawhiti.school.nz
Megan Taylor
Matariki
It is that time of year again! Celebrating Matariki at Ao Tawhiti is a highlight of the school year. This year, we will run our usual celebrations on Wednesday 22 June from 2-7pm. We would LOVE you to be involved. Click the forms below to see how you can help, or if you or your child/ren want to perform. Any queries, please contact niki.stephenson@aotawhiti.school.nz/ 027 226 4017
Helping at Matariki – https://forms.gle/5f1aM6bG2dF8mWj98
Running/helping with a workshop – https://forms.gle/5aazH5wCEPcYN7hn8
Performing – https://forms.gle/cicQEsRpJwZzjNyH6
Niki Stephenson
Composting at the Climate Action Campus
Huge thanks to The Compost Princesses, two awesome sisters from Rotorua studying at UC this year, for coming to the Climate Action Campus in May to teach us all about compost. We now have several composting stations at the campus, which will come in handy as we expand. There are several greenhouses and surrounding gardens there now, growing kai and swan plants, so the compost will be useful. And there are always enough weeds to compost down!
This term ākonga from Te Waka Unua have been making use of the site, and in June some Duke of Edinburgh students from Hagley Community College will be going down to do some volunteer work. It is great to see some of the other schools involved in the Climate Action Campus begin to make use of this very cool resource. There are generally students at the campus on Mondays and Fridays if you are passing and want to check it out.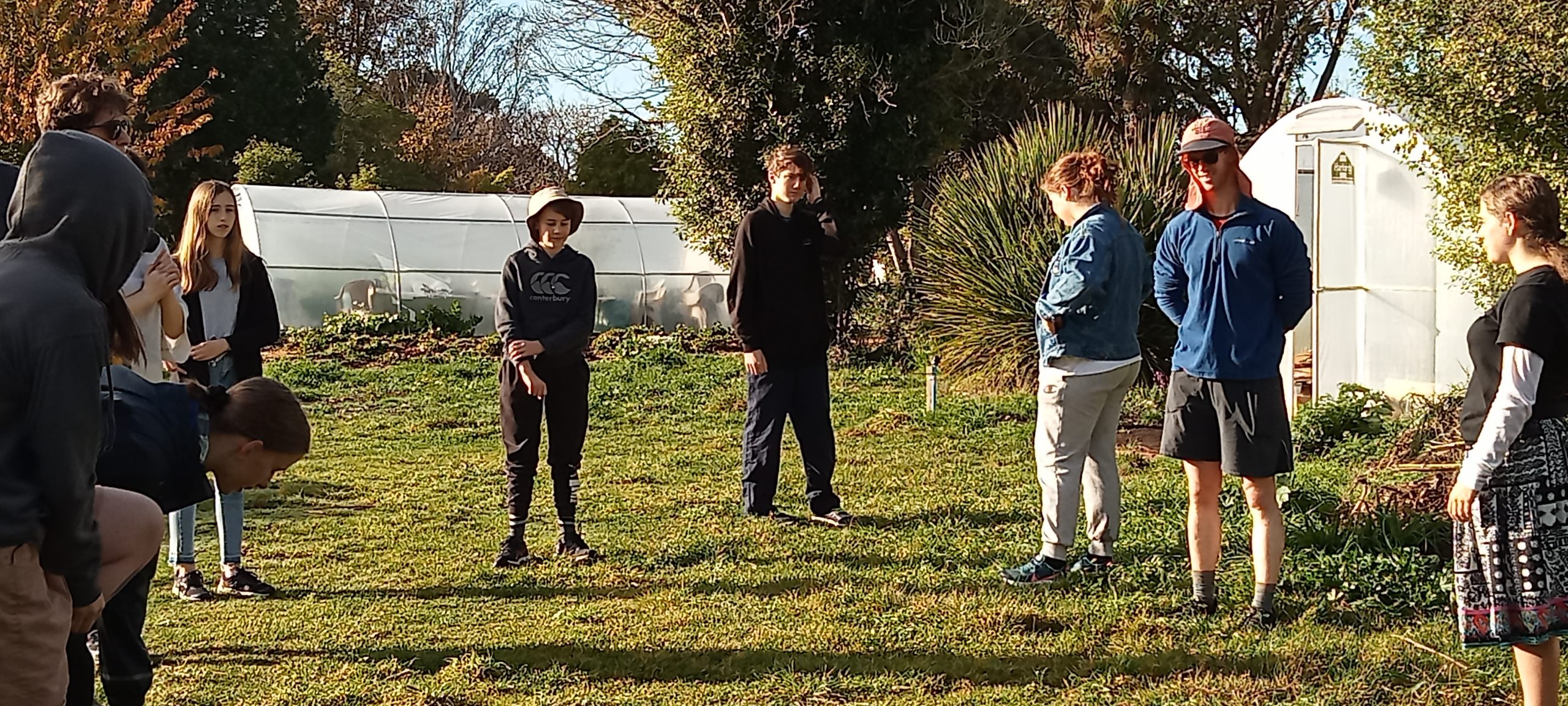 Niki Stephenson
NCEA study group on Fridays
We've started up a study group for NCEA students who use Friday as a study day. It provides a supported environment where students can work collaboratively or individually. In line with a 'just-in-time' model of learning, students identify what they need to prioritise and plan their time accordingly. Talking about learning is really beneficial, especially as students grapple with new concepts, or explain their knowledge to others. In establishing the group, we've taken some inspiration from a school in the UK. They open to students and peer tutors on Saturday mornings, though with our more flexible programmes, we have opted to try it on Fridays. In this video, you can see students talking about how they are taking ownership of their learning, and what they are getting out of it. If your NCEA student does off-site study on Fridays, they may benefit from coming into school and being part of this supportive group. It runs during the Hapori time slot (11:20 – 3:00) on the 4th floor. Students can come every week or just some weeks and should check in with Greg when they arrive.
Megan Taylor
Pokémon
While we love that students bring their passion for Pokémon into school, we are noticing a rise in behaviours that do not reflect our core values and feel the need to take some action around this. Incidents of theft/ lying/(hopefully unintentional) swindling other students out of prized cards are on the rise, and every day LAs spend time managing behaviour around this instead of getting on with our core business of teaching.
We have talked at length with our ākonga, and these are the problems they came up with:
– Theft – it's inappropriate to steal other people's cards from trays and bags and people should know not to steal other people's cards
– Unfair trades
– Lost cards – trading cards for toys
– Cards out during learning times
– Money for cards
This can make us feel:
– Frustrated
– Sad when we lose cards
– Angry
– Depressed
– Cross
Here are some of the solutions the tamariki came up with:
– Not bringing cards
– Keep your cool
– No trades
– Only show cards to people you trust
– Trade if an adult is there to support
– Share, be gentle: they are cards, people are more important
– Don't bring precious cards to school
– Ban people from bringing pokemon cards.
– If you see anyone else in someone's bag or tote tray ask them what they are doing or tell a grown-up
– If someone tells you they are going to steal some cards tell a teacher and stop them after saying that's not nice
-Teach the kids the difference between a real card and a fake card
– Don't let anyone near your tote tray or bag unless you trust them
-Let the parents of tamariki who aren't making decisions using the core values know so they can chat with their kids
It is really wonderful to see our values reflected in this kōrero.
I've made the difficult decision to ban trading of Pokémon cards for the time being. Ākonga are welcome to bring cards to play with and discuss at morning tea, lunch and before school. They must be kept in bags or tote trays during learning times. Precious cards must stay at home, as we cannot guarantee them remaining with the right person.
We will have a trading day, date and time to be confirmed, but it will be after school one day and needs to be supported by parents, as I am removing all responsibility of Pokémon cards from LAs so they can focus on teaching and learning. If there are any comments/ issues around this, I am happy to discuss them with you, please get in touch.
Ngā mihi nui.
Niki Stephenson
News / Notices
Hapori with Jon Jeet
As part of Hapori, a few of us went to the museum to draw. Here are a few photos a staff member from the museum took of us doing our thing.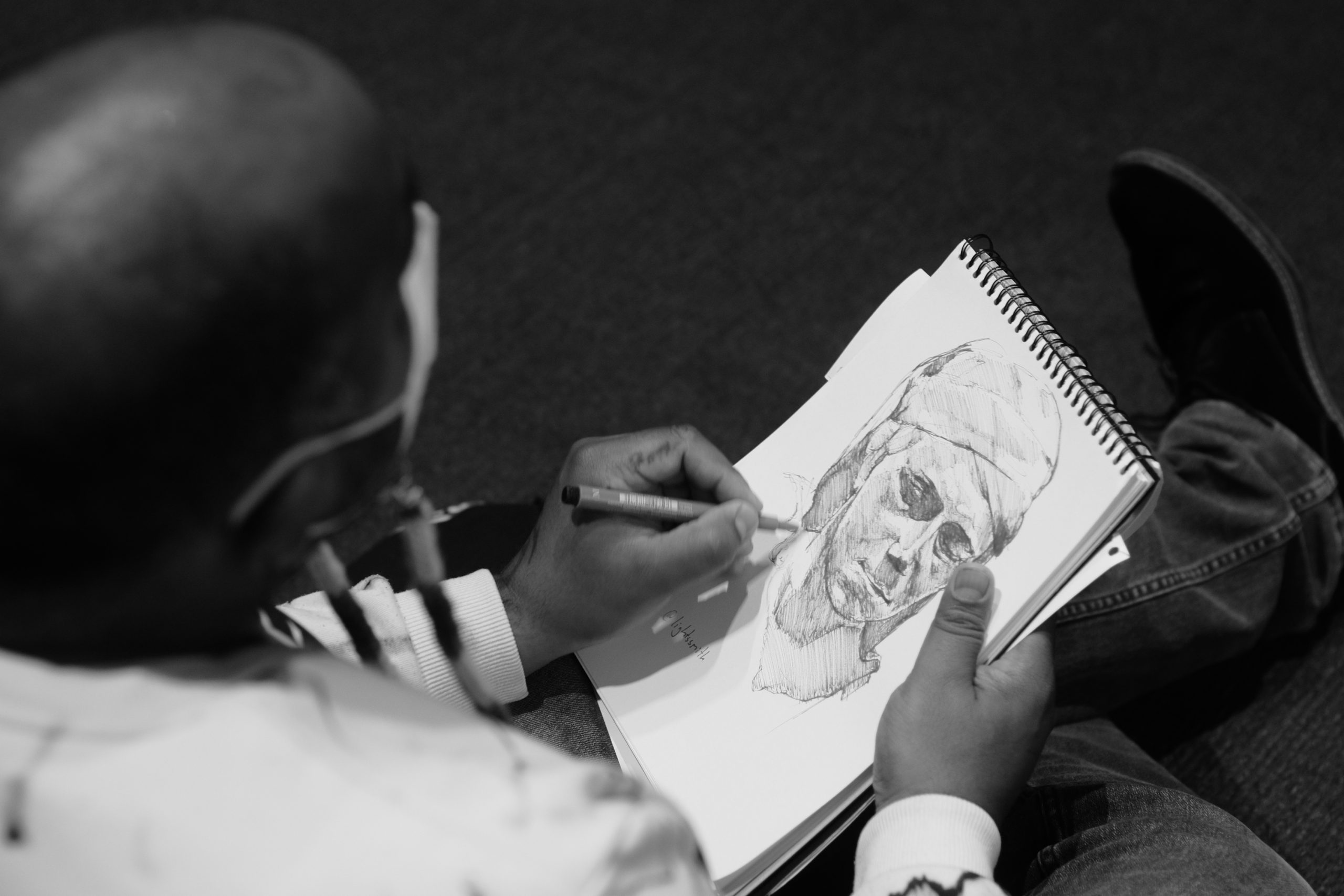 Jon Jeet
Introducing Ao Tawhiti Youth Action Squad
At the start of the year, five amazing senior students took part in a Netsafe training programme to become youth ambassadors.
Find out more about YAS here https://www.netsafe.org.nz/the-kit/youth-action-squad/joinyas/
YAS ambassadors can help you with your questions or concerns that might be online related.
All ambassadors are supported by Bridget (one of our counsellors) and Sarah (one of our community leaders).
Things you might seek support from our ambassadors about:
How to set your privacy settings
What to do if something happens online that makes you uncomfortable
Where to find help for online issues
How to block someone should you feel unsafe
These are our wonderful ambassadors:
Hi! I'm Avril, I am in year 12 and some of my interests include dance, maths and science. I am usually sitting near the kitchenette on floor 3 so if you need anything come find me there 🙂
Kia Ora!
I'm Abby, a year 12 student at Ao Tawhiti. I'm usually around 3.5- Kate's homebase, so you can find me there if need be 🙂
Hi all! My name is Roisin. I am a year 13 student at Ao Tawhiti. I'm usually somewhere on floor 2 or the stairs in Anita's Homebase. Come and have a chat if I can help in any way 🙂
Hi There! My name is Hannah and I am in year 13 at Ao Tawhiti.
This is my third year at Ao Tawhiti and I'm in Laura's Homebase.
You can usually find me on floor 2 in the open space or in 2.6.
I am happy to have a chat or help you out if you need it!
Sarah Marshall (she/her) Community Leader
We need fabulous people like you from our community
We need fabulous people like you to help make the learning of our tamariki a reality. We are looking for people with a passion area, a skill, a place of employment or an opportunity that they would like to share with our learners.
If this sounds like you, here is a link to add yourself to our resources kete so our learners and LA's can touch base with you and link up like-minded individuals.
This isn't just for experts. If you have an area of interest and you would like the opportunity to share it with a young person, or a group of young people in an; interview, a workshop, a series of workshops, or even a business opportunity, we want to hear from you.
Thank you for taking the time to support our student's learning occurring anywhere, in a myriad of ways, thanks to the rich involvement of whānau and the community.
Ngā mihi nui, Melva Gill
Self-directed Learning Co-ordinator Year 1-13
Pink Shirt Day 2022
Pink Shirt Day began in Canada in 2007 when two students took a stand against homophobic bullying after a student was harassed for wearing pink.
In Aotearoa, Pink Shirt day has been run by the Mental Health Foundation since 2012. They work to reduce the impact of bullying behaviour and the harm it causes through campaigns, programmes, and resources.
Ao Tawhiti celebrated Pink Shirt Day by encouraging students to wear some pink to show their support. We also ran through three rotations during Homebase to explore different aspects of pink shirt day.

Our first rotation was about having a kōrero with each other and learning about the origins of Pink Shirt day.
The second rotation had a focus on gratitude and mindfulness. There was a kindness wall set up where students could write out messages of support, kindness, and gratitude. Students also participated in origami and colouring in.
The final rotation was a Pink Shirt Day quiz which explored inclusion and collaboration.
Overall it was a very successful and fun Pink Shirt Day Celebration!
Jess Dewhurst
Turangawaewae
HB Aotearoa have been doing some fantastic, experiential learning this term about our local history. We have begun to explore the European settlement of Aotearoa and the different ways we can find out about and interpret the past. As we compare this to our learning around te ao Māori from last term, we see how our environment has been changed and can explore the different value systems involved in this process. Ultimately the tamariki will use this learning to form their own personal set of values around growth and sustainability that will guide them in the future. I hope they will form a strong sense of turangawaewae, being connected to this particular part of the world.
Kicking off the term we had an exciting visit from some Archaeologists from Underground Overground Archaeology. They told us about what they do as a job, their tools and processes, and showed us some artefacts such as a chamber pot and an 1800's soda bottle. It was rewarding to see the tamariki engaged in hands-on learning again as last term we had to do this kind of thing via Zoom.
Next, we went to visit the Tuakiri level at Tūranga and found some early church records, old city maps and photographs. We even found the marriage records of Mr J Mollett of current day Mollett St fame. The tamariki enjoyed looking for their own names in the archives and some decided they would need to bring their parents back on the weekend to find out more…! We enjoyed another visit to the Art Gallery and to view some watercolour paintings of Ōtautahi and try our hand at painting a landscape, then this week we had a great time dressing up at Ferrymead, learning about immigration and the life of early settlers. Even our waiata this term have been chosen to reflect our different places of origin. So far we have enjoyed an 1840's sea shanty, an Irish folk song, a French Folk song and a Scottish ballad. There are many other different nationalities represented in our HB and we're excited to sample a wee bit of each culture in this way over the coming weeks.
There are still more outings to come (Museum, Deans Bush and the Bridle Path), but now we have begun our mahi. The tamariki were asked to collect an oral history from whānau about a chosen relative. We are finding out who they were, why and when they came to Aotearoa, how they got here, and what they did when they arrived. I'm looking forward to hearing these stories and seeing them presented in either comic or essay form with illustrations. Ka rawe to all for your support and mahi, our ākonga are incredibly blessed to have such an encouraging and supportive learning community.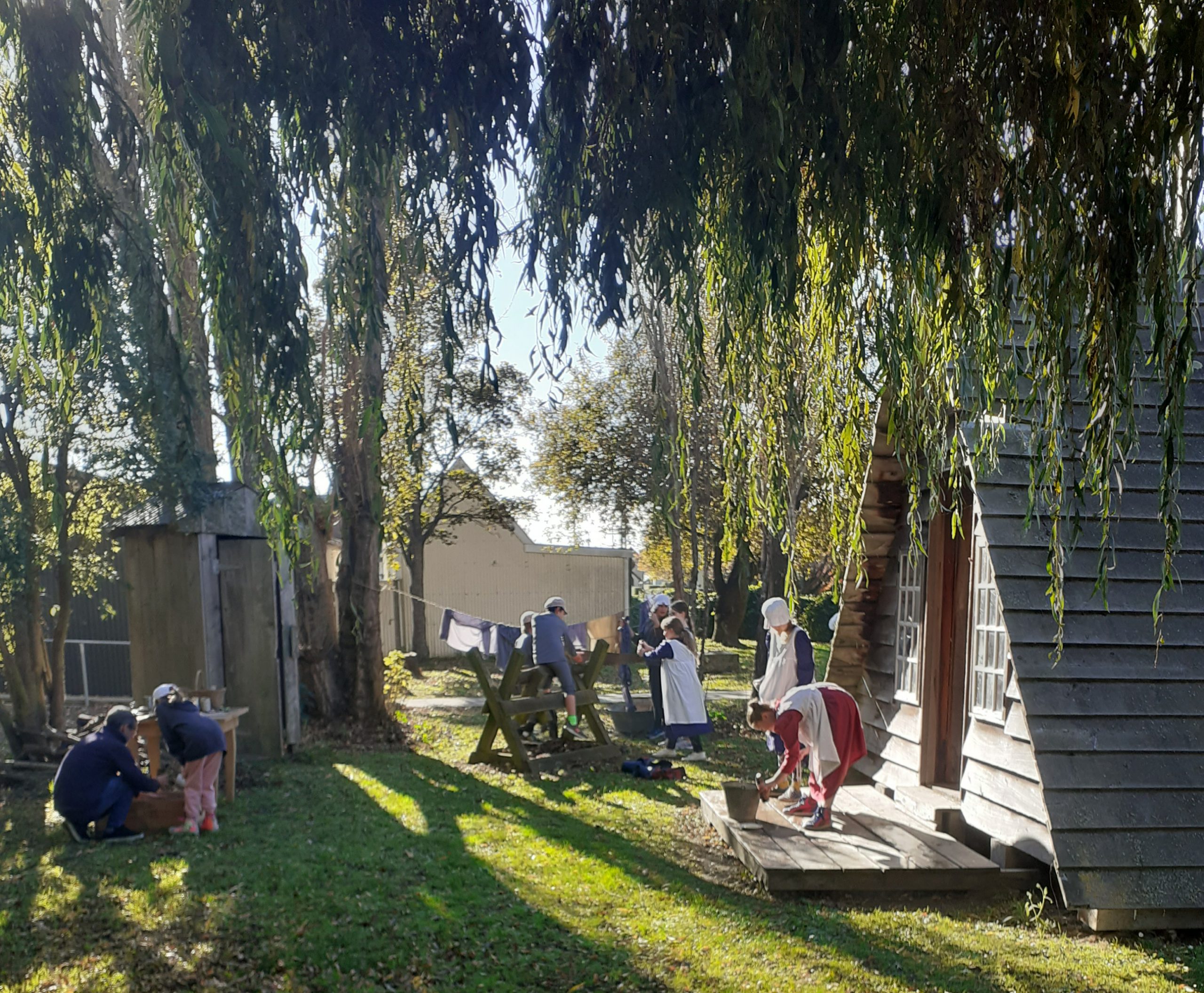 Katherine Bauer
Thanks to Ceri Hosking
Thanks to Ceri, one of our year 12 students for collecting all of our lost property at the end of term 1. The lost property was washed, cleaned and gifted to Clothed'n'Loved charity in Breezes Road.
Jonelle Matthews
AfterSchool Glub
Kia ora koutou
We've had a fantastic start to Glub this year, thanks everyone for making it so awesome! It's been fantastic having our original Glubbers come back, as well as welcoming new students in!
We've had a bustling term-and-a-half full of stringmaking and basket weaving with Rekindle, mindful movement sessions, cooking and baking challenges, growing mushrooms, topical discussions around mental health and wellbeing, and of course- more DnD, games and socials!!
We're continuing on with new plans as well as repeats of our favourites every Tuesday and Wednesday, and hope to see some new faces!
Glub glub!
Lizzie & Tilia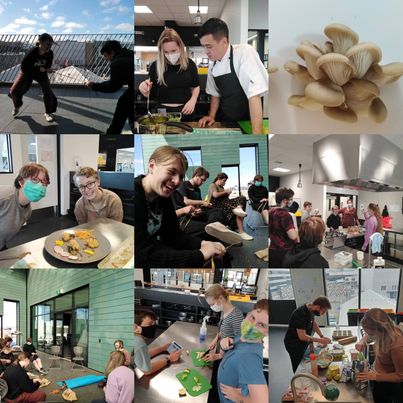 SchooI Board Parent Election 2022
Nomination round
Our school will be undertaking a parent election for 5 School Board vacancies. This process will start with the issuing of nomination papers to our caregiver community by Friday 15th July 2022.
We have employed CES to undertake the election process on our behalf. This year with legislative change, our nomination form and full instruction on how to place your nomination into our own School's Election website will be emailed to you if we have your email address in our database or you will receive it by post if we don't have your email in our database.
Nomination papers will also be available at the school office. The school will send those on to CES for processing upon receipt from candidates.
Nominations close on Wednesday 3rd August at 12 noon. Election day is Wednesday 7th September.
We look forward to your participation in this process.
Wayne Jamieson
Returning Officer
CES
89 Nazareth Avenue | Middleton | Christchurch | PO Box 414 | Christchurch 8140 P (03) 338 4444 | Cell 021 399 744 Web www.cessl.org.nz
Kiwi English, Maths and Science competitions
The University of Canterbury offers Kiwi English, Maths and Science competitions for Primary, Intermediate and Secondary school students.
For Year 5-10
see: https://www.canterbury.ac.nz/cam/kiwi-competitions/
The skills-based kiwi competitions are written by NZ teachers and align with the school curriculum.
Competition dates:
Term 2 – last three weeks
Term 3 – first week
All participating students will gain a certificate and a prize will be awarded to the top student in each competition.
The cost for a student to participate is $9.50 per competition entered.
Kirsty McMillan
Level 4 Communities
This term we have been working with all of the students on Floor Four around Project Based Learning. At this stage this happens on Thursday afternoons and we are hoping that it will spread into the student's homebase time.
We have created 3 Big Ideas and students were recently invited to choose to work under one of these or to design a big idea of their own. The staff in each big idea will then become their mentors.
Our Mahi – Having a positive impact, breathing life, improving something, reinvigorating, making someone's experience better.
Our People – Creating opportunities to share learning, mahi and ideas. Building a sense of belonging and building an amazing community. Having fun together.
Our Place – Discovering more about our place in the CBD. What are the opportunities that are right on our doorstep and how can we get more out of them as well as add value to this place?
The next phase is to support students to create their own projects of learning that they will be committed to completing as well as working collaboratively with others to meet their success criteria. Over the next couple of weeks we would like to send out the list of the student projects and would love it if you felt that you would be available to support or contribute to the groups. This could be sharing something you know about their project, pointing them in the right direction, sharing with them a resource, working alongside them, being available to answer emails…anything that might help.
Here are a couple of the videos we've shared with the students…
BENEFITS OF PROJECT-BASED LEARNING Below are some of the widely cited benefits of implementing project-based learning in the classroom.
Presents opportunities for deeper learning in context and for the development of important skills relating to college and career readiness
Boosts student engagement and achievement and helps students develop the 21st-century skills they need to succeed in their future careers. These include critical thinking, communication, collaboration, and creativity, among others
Makes room for student choice, allowing students to feel like architects of their own learning journey Improves student attitudes toward education, thanks to its ability to keep students engaged Provides plenty of opportunities for feedback and revision of the plan and the project
Encourages students to make meaningful connections across content areas, rather than thinking about each subject area in isolation (multi-disciplinary pedagogical approach)
Engages students in real-world learning, giving them a deeper understanding of concepts through relevant and authentic experiences. This prepares students to accept and meet challenges in the real world, mirroring what professionals do every day
Engages students deeply with the target content, helping to increase long-term retention.
Kay Hayes

Parent Needed for Coaching Conversations!
Floor four (years 7-8) is piloting coaching conversations for students and we are looking for some parents who could be coaches. Coaching conversations are designed to support the student to do the thinking and the problem solving so no expertise is required just some questioning skills. We would offer some short training as you go and would be very much looking at this as a learning process for everyone.
Coaching conversation is a shift from telling, problem solving and giving advice, to enabling the other person to have ownership of their challenges and take responsibility for their actions. This is done by taking an 'ask' approach, by listening and asking questions to enable them to find their own. We would use the GROW model to support the conversation.
Coaching conversations could happen onsite during school hours or from home via zoom etc.
If you would like to help us pilot this program could you please email kay on kay.hayes@aotwhiti.school.nz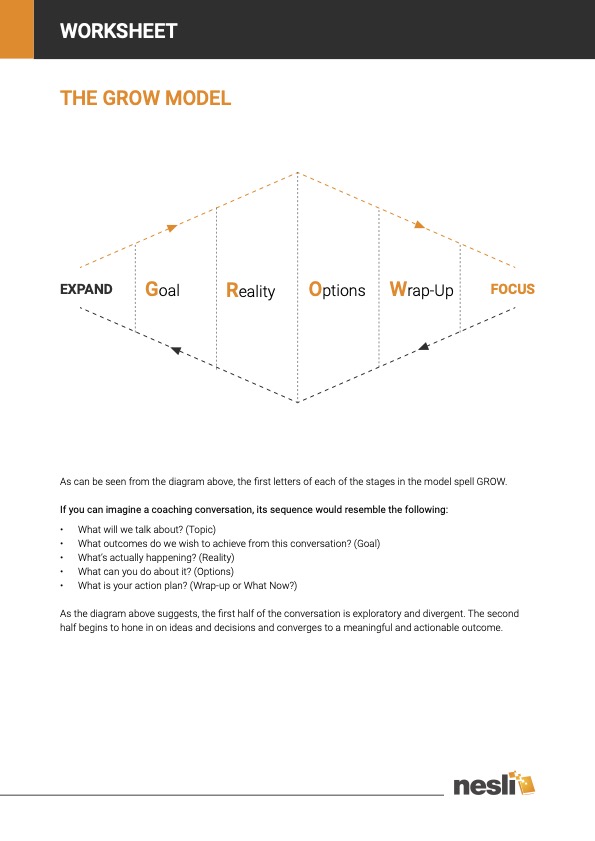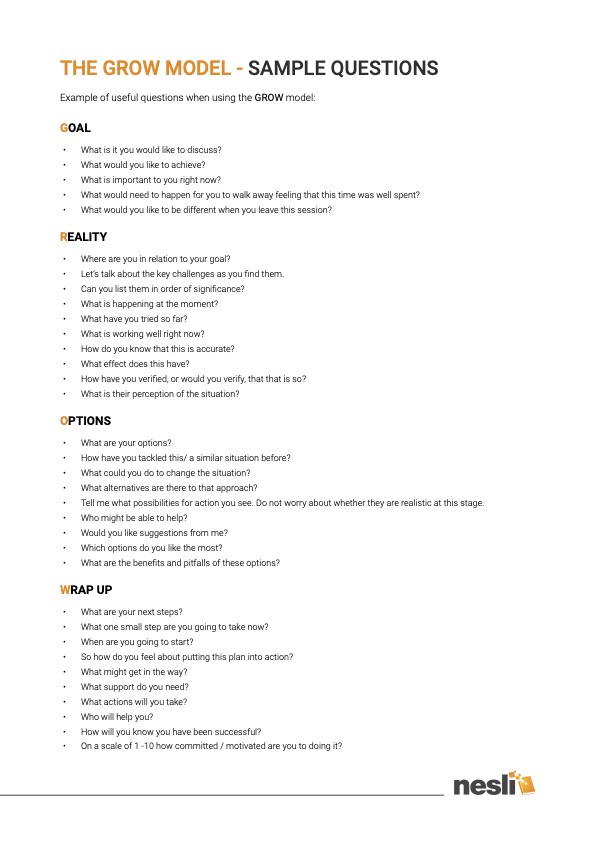 Kay Hayes
Cars Cars Cars
Hey guys I have a number of Year 7 and 8 boys who express an interest in cars. I am finding it really challenging to help support this passion and interest in Homebase time. I was wondering if there were any parents out there who are mechanics or work with cars and could help me create some learning opportunities. I was wondering about things like maybe having some spare engine parts to take apart.
Anyway if you can help me please email me on: Kay.hayes@aotawhiti.scholl.nz
Kay Hayes
Sarah & Craig's Communities on Level Three
This term during homebase time on a Friday, we have been creating opportunities for students on Level Three to "get active". The main rationale for this is that we know that participating in activities builds a sense of community and being active has all sorts of benefits for the brain, body and learning. We can also access and make available to our students a Level 1 NCEA PE standard which is handy for those with NCEA goals.
So far, students have had the opportunity to participate in walks around the city, skateboarding, rock climbing, indoor bowls and table tennis. Part of the activity is encouraging students to reflect upon their participation and factors that influence participation and motivation. Still to come is; table tennis, ultimate frisbee, yoga, badminton, dodgeball, and ice skating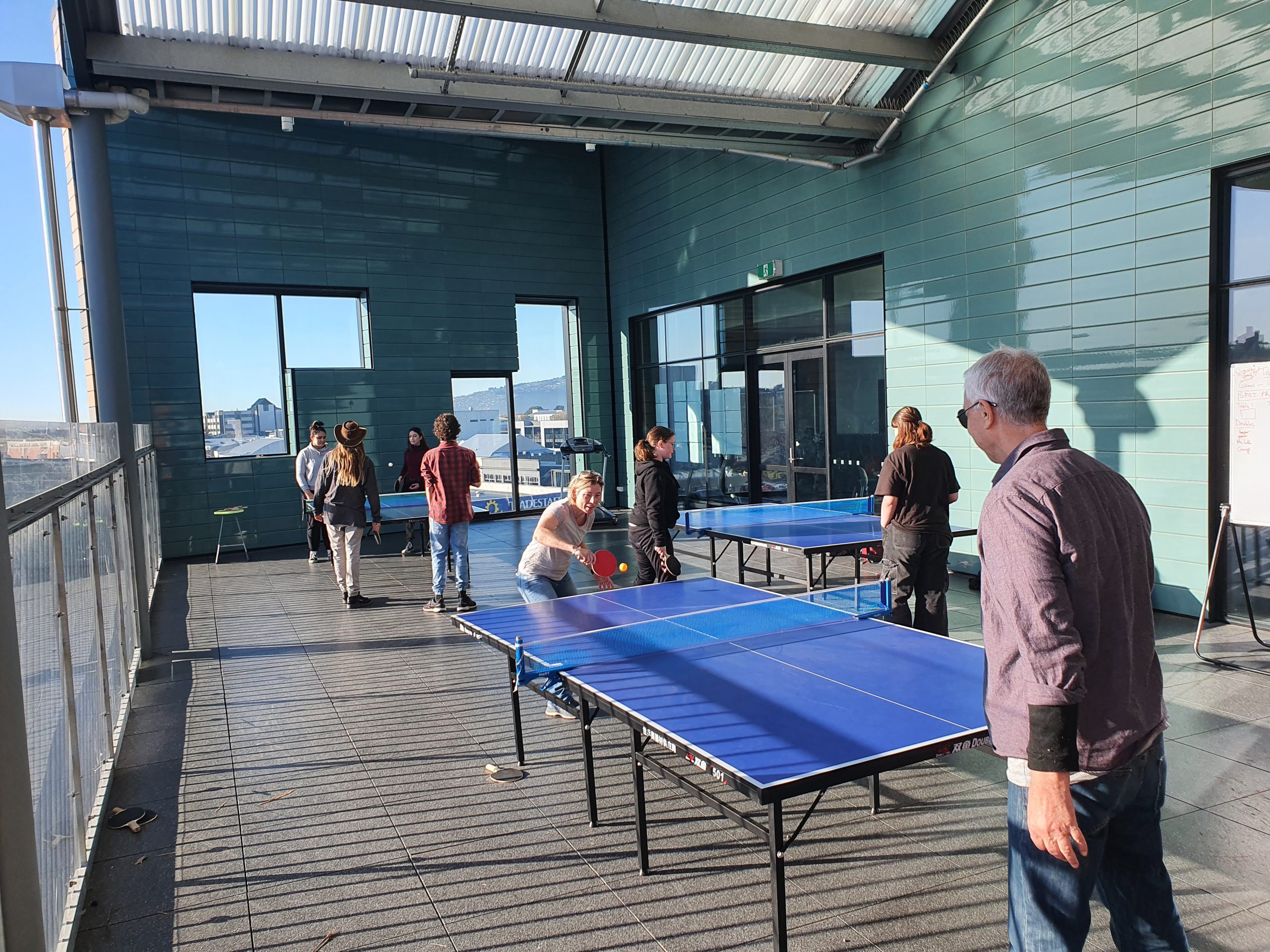 Sarah & Craig
4HOSP – Morning Tea for staff
An end of course event. Students chose and perfected recipes, delivering
plates of goodies and drinks to each floor. Staff were very appreciative and commented on the effervescence of the kombucha and beautiful cinnamon scrolls, chewy caramel biscuits and general yumminess of the treats. One said, "It was just what we needed – a wonderful way to end the term!"
Students also made advertising posters using the language of advertising and various advertising techniques. The menu included (cake-pops, GF apple shortcake, cookies, fruit-skewers, mac n cheese, cinnamon rolls, cupcakes, kombucha, afghans, lemonade, and iced -tea)
Students really enjoyed the process of selecting a recipe, trialling it a couple of times, making changes and then delivering the final product. One student said it was really nice to see staff really enjoying the food they had made. They were very proud of how it all turned-out.
Students then got to have some platters themselves – a party for the last lesson of 4 HOSP.
Anne-Marie
Other Notices
Help protect your family's bikes from theft
Bike theft is on the rise in Christchurch with an average of 4 bikes reported stolen to Police every day. There's a new tool available to help combat bike theft, called 529 Garage which helps Police return stolen bikes and e-scooters to their rightful owners.
529 Garage is a quick, free and easy-to-use portal that enables you to register your family's bikes, with photos, descriptions and serial numbers.
Once registered, you can obtain a 529 Garage shield for your bike, which is tamper-resistant and acts as a warning sign to thieves to back off because the bike is registered and Police will have no trouble identifying it's stolen. Shields are free for a limited time and can be posted straight to your door.
If your bike gets stolen, you can use 529 Garage to send an alert to the local 529 community, and have all the details on hand to report the theft to the Police. If someone sees your bike, they can contact you anonymously through the app, or you can choose to display your contact information.
Learn more and register your family's bikes at www.ccc.govt.nz/nice-bike
KEEN TO GIVE ROWING A GO?
Union Rowing Club based at Kerrs Reach have a learn- to -row course for high school students where there is no school rowing programme. This year's course will likely start sometime in July/ August. No previous rowing experience required! For more information email Susan susan.ayson@aotawhiti.school.nz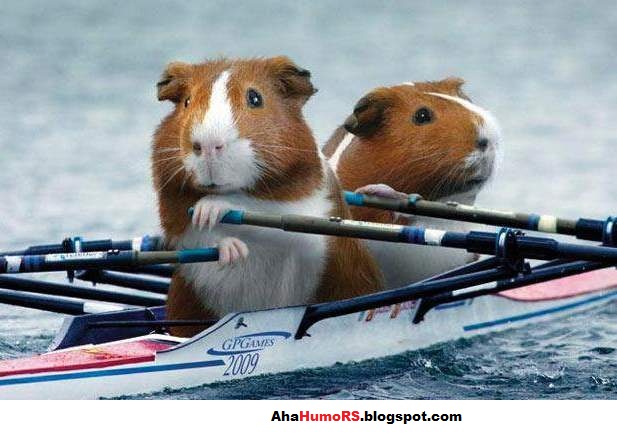 Homestay Opportunity
In December this year, Canterbury College will host over 100 Japanese culture exchange students (15-17 years old) for two weeks. At this stage, we are looking for host families to provide homestays for these students for two weeks. They will pay between $300-$320 per week.
Students will be here between 1st December to 13th December. They will be usually busy during the day at school, and they will get to their homestays late in the afternoons.
Najib Hedayat
Marketing Manager & Community Liaison
Canterbury College
166 Tuam Street | Christchurch New Zealand T: +64 365 1920 | M: +64 22 530 4786
E: academic@cancan.com | W: www.cancan.nz |
Swords, spam, cheerleaders, spam, singing, spam and did I mention spam – a lot?
The best Kidsfest activity this July is the hilarious kids version of the broadway hit musical MONTY PYTHON'S SPAMALOT YOUNG@PART.
Specifically adapted by Eric Idle for kids to perform to kids, this wonderfully wacky adventure of King Arthur and his Knights of the Round Table is based on the film Monty Python and the Holy Grail. There's outstanding singing, dancing, prancing with coconuts, French taunting and of course the Knights of Ni! As the Knights journey on their search for the holy grail they come to realise that the grail is about finding that thing that truly feeds your soul. From swords to cheerleaders there's something for everyone in this one hour adaption.
You'd be crazy to miss it!. Tickets $15. At Nasda Theatre during Kidfest these July Holidays!
Bookings https://events.humanitix.com/spamalot-young-part