---
Upcoming Events
Canterbury Anniversary – Friday 17th November – School closed
Staff only day – Monday 20th November – School closed for instruction
Ao Tawhiti Film Festival – Monday 27th November
Transition day for students new to Ao Tawhiti – Wednesday 29th November 10am-2pm
Last day of School 2023 – Thursday 14th December
Summer Holidays – Friday 15th December – Sunday 28th January
Teacher Only Day – Monday 29th January – School closed for instruction
Teacher Only Day – Tuesday 30th January – School closed for instruction
IEMs – Wednesday 31st January – No timetabled classes
IEMs – Thursday 1st February – No timetabled classes
Teacher Only Day – Friday 2nd February – School closed for instruction
Mihi Whakatau – Monday 5th February
Waitangi Day – Tuesday 6th February – School closed
First day of regular timetable – Wednesday 7th February
---
Message From Anita
Kia ora koutou
I have had a valuable reminder this term of how fabulous Ao Tawhiti Unlimited Discovery is, and what a privilege it is to work at this kura. I appreciate the kind words and support from staff, students and the wider community as the senior leadership team, myself and the Board worked together to develop a leadership plan for 2024 and beyond. I will be taking refreshment leave in term one, as it has been a long time since I have had any time away from education. I am grateful to Niki, Ian, Megan and Anne-Marie for their willingness to support this leave by picking up extra responsibility while I am away. I am also grateful for the support of the Board. I am looking forward to coming back in term two 2024, and am excited by the learning opportunities that we will develop, for all our students to access.
This newsletter exemplifies the hard work of our students and staff, and our contributing whānau and caregivers. We are unique in the educational landscape of Aotearoa because our special character is at the heart of our work. Our special character mandates that the child is central in directing their learning, to retain the love and enthusiasm for learning, in all its iterations. We have 670 students with 670 individual learning plans, which is fabulously complex, always interesting and sometimes messy. We only have 85 staff, including administrative and support staff. Parental support is therefore invaluable in enabling us to support the 670 individual plans within our kura. It is the triangular partnership of home, school and student that provides the foundation for student success, and we appreciate the time and energy you all put into supporting your children with their learning.
Enjoy the last few weeks of term. It is always a time of celebration and reflection. We farewelled our graduating students early in November. This ceremony celebrates the achievements of every Ao Tawhiti graduate, and our students got the chance to share their massive range of accomplishments. There will be Celebrations of Learning throughout the school in the next few weeks, as well as a PINs day and the end of year community picnic at the Botanic Gardens. You are all invited to share these special celebrations with your children and our school.
Ehara taku toa i te toa takitahi, engari he toa takitini
Success is not the work of an individual, but the work of many
Ngā mihi nui
Anita
Messages from Senior Leaders
Last Day of the Year Community Picnic
On the last day of term, Thursday the 14th of December, we are having our annual picnic at the playground/paddling pool in the Botanic Gardens. This is a great time for students, parents and staff to get together to celebrate the year and we would love to see as many of you there as possible…everyone is welcome!
The picnic will begin at 9am and finish at 12 pm. Please can you arrange to have your child picked up by 12pm from the park.
Please remember – lunch, sun screen, togs and towel if you want a paddle.
We will have a staff member walking from the School at 9am to the park and then returning to the School by 12 pm. Your child will need to sign in and sign out with their LA at the park.
If the weather is looking shaky, we will make a final call at 7.30am about whether the day at the Park is on or not. If we do cancel the picnic we will email out, put it on the school website and put it on Facebook etc. This means school will be open as usual.
Anita Yarwood
PINs is back!
Thank you so much to those of who have put in an offer of a workshop for our 1 December PINs. So far there are few offers – we really need more to make our comeback PINs excellent fun.
The form is live until Sunday 12th November at midday, but if you miss it and are keen to be involved, please email Niki.
Here is the timeline:
| | |
| --- | --- |
| Week 5 6 Nov | Form out to whānau Closes Saturday 11 NovOffers collated Sunday 12 Nov |
| Week 6 13 Nov | Workshop offers out to students |
| Week 7 20 Nov | Choices made, sorted, entered into kamar |
| Week 8 27 Nov | Last minute resourcing etc PINs held on 1 December, 11:30 – 3:00 |
Y1-6 HBLA selection for 2024
Thank you all so much for your patience while we worked through the CL process for 2024. Congratulations to Nicole Cunningham who will be Community Leader across Y1-6 next year. Nicole brings a wealth of leadership experience to the role, and has lots of ideas about raising standards and including te reo Māori and tikanga.
This year the NZEI voted to increase the amount of classroom release that primary teachers have from 2 days a term to 4. Among other things, Nicole will spend 3 days a week releasing LAs and 2 days a week focussing on leadership of the Y1-6 community. This means she will spend time in each HB.
The form is ready for your child to choose the HBLA they would like next year and has been emailed out to existing whānau. Please complete this by Monday 20 November.
Hats
Many thanks to those of you who have sent a sunhat in for your child. It is important that we follow our school policy as a sun smart school and support students to be protected from the harsh NZ sun – even on cloudy days. If you have any spare hats you are able to donate for those who have accidentally left their hats at home, please give them to Niki. Children without a sunhat will need to play in the shade, and may need to stay behind from school trips.
Niki Stephenson
Listening to Families resource
Many thanks to one of our Special Education Advisors at the MOE who has compiled a series of YouTube clips on various topics. Check them out when you have a moment.
Topics
Please find attached a Mind Map showing all of the topics covered on the Listening to families' website / YouTube channel – 13 topics – 26 sub topics – 271 video clips
You Tube – separate channels
To make it easier to navigate You Tube we have created a separate channel for each of the 13 topics. These are accessed through the existing You Tube channel. https://www.youtube.com/@Listeningtofamilies
New topics
The following videos have been added since the August update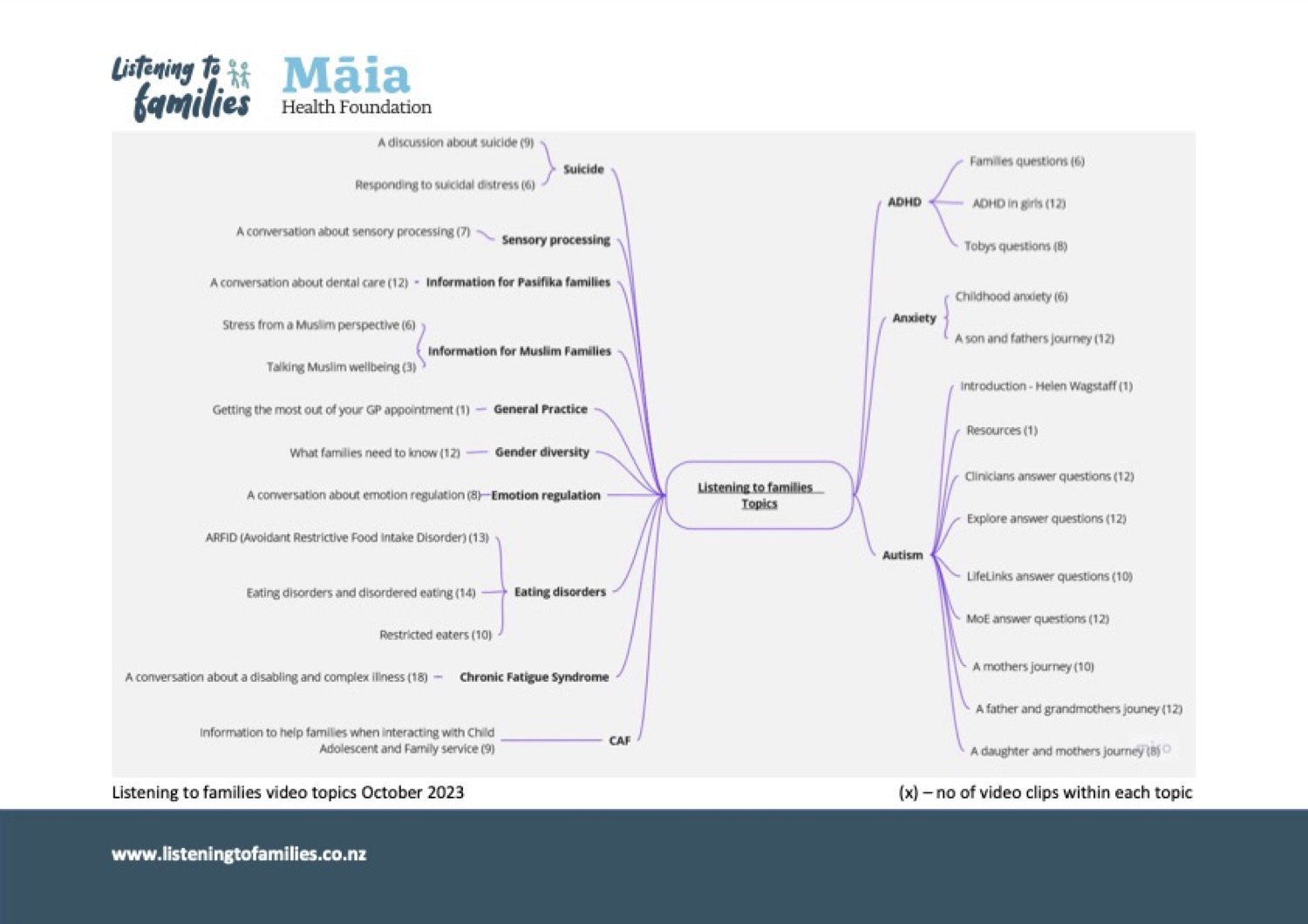 Niki Stephenson
Formal 2023
Formal 2023 was a huge success. The theme was Casino Royale – Black and Gold. Huge thank you to Xander and Lucy, our Youth Workers, for their support with the formal. They hosted us at Harmony Church, which was a wonderful venue. Huge thank you to Jonelle and Evan for the fabulous catering, including the waterfalls of do-nuts, cookies and the lollipop shrubbery. Huge thank you to all the staff who came along to support the evening. The formal was a success because of the hard work of the Formal Committee. Thank you to Chloe Attewell, Hannah Martin, Jess Lennan, Benji Rivett, Annabel Lowe, Cammie Chamberlain and Alpha Rae-Flick for their great work organizing this fabulous event.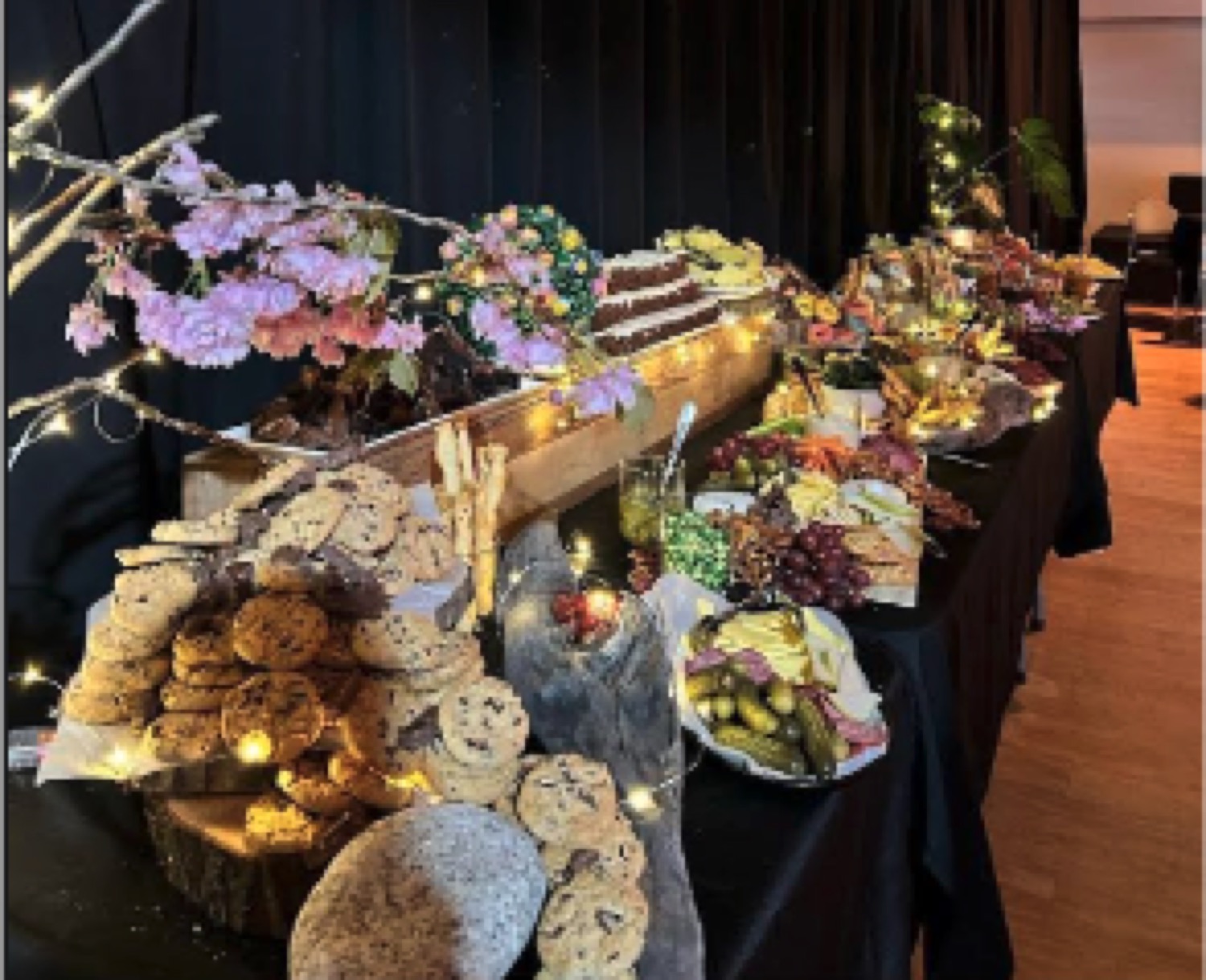 Anita Yarwood
Graduation 2023
Graduation is a special occasion at Ao Tawhiti Unlimited Discovery. It gives us an opportunity to celebrate all our leaving students. All graduating students get to walk across the stage while their Home Base Learning Advisor reads out their achievements and their future plans.
In 2023 we had 69 graduates and 14 of those graduates came from Years 11 – 12. They were students who had gained NCEA level three and University Entrance early.
I would like to thank Ian Hayes for his wonderful organization of this event. Thank you also to Whatuariki for leading the karakia and Waiata, Benji Rivett and Annabel Lowe for their wonderful MC work. I would also like to acknowledge Te-Rina King-Hudson for their keynote speech. Te-Rina is an ex-student who is now working for the University of Otago and completing their PHD in molecular biology.
I would like to congratulate our top scholar for 2023, Riley Butler. I would also like to congratulate Corbin Hayward who won the Prime Minister's Vocational Excellence Award. I would also like to acknowledge Cammie Chamberlain for her wonderful speech and her work as the student representative on the Board in 2023. Finally, congratulations to all our graduating students for their achievements at Ao Tawhiti Unlimited Discovery. They will be missed but we are looking forward to hearing about their future success.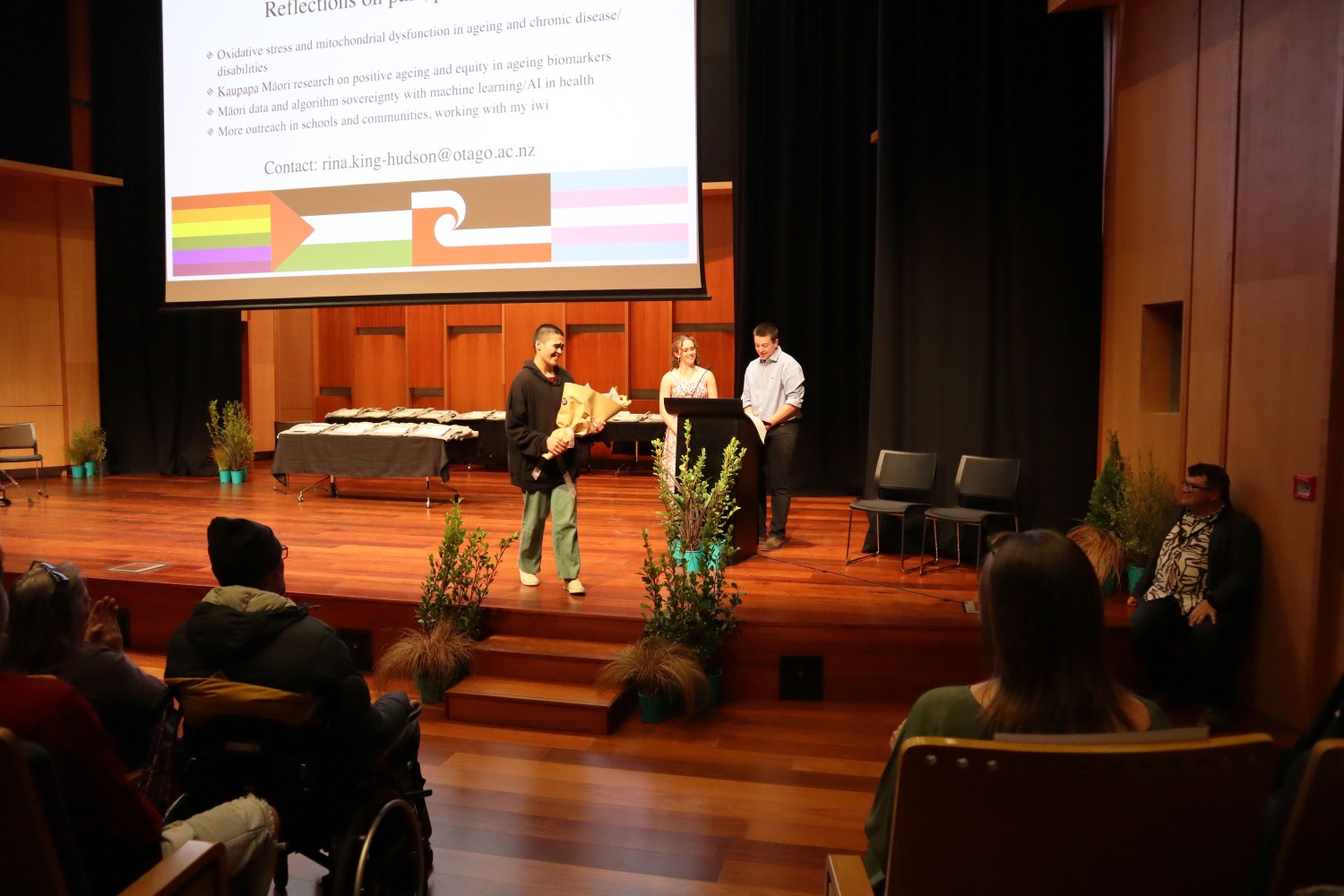 Anita Yarwood
News/Notices
Christchurch United
This term we are lucky enough to have to have Christchurch United come and do some football training with the school.
We have had a big uptake across the school and the students are really enjoying it.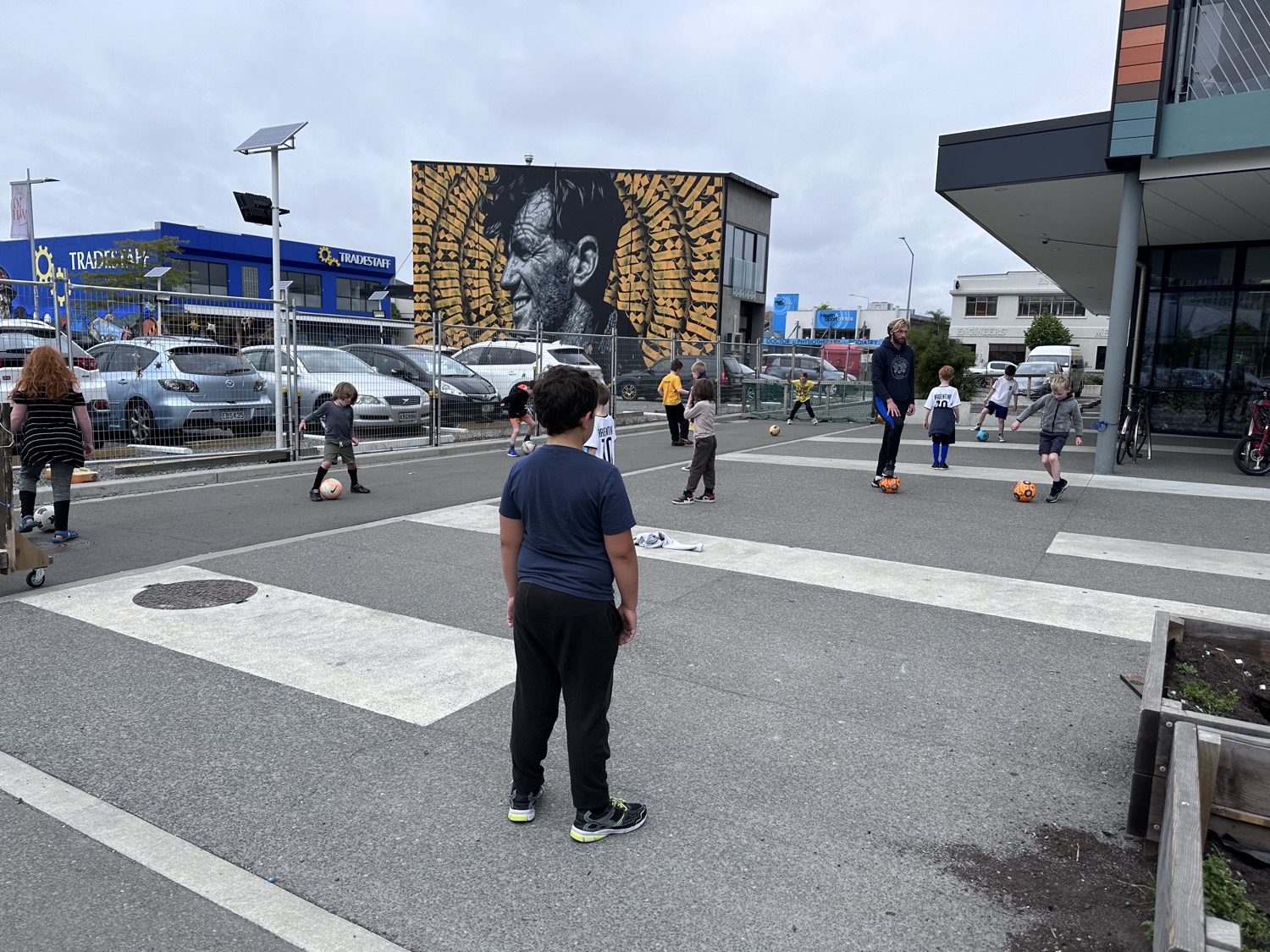 Megan Gould
Year 1-4 Camp
Last week was the inaugural sustainable camp at the Climate Action Campus for the Year 1 to 4 Community. It was a great event that focussed on Climate Actions and Nature Play. This also allowed families to spend time together to create whanaungatanga and to share the aroha that our kura promotes.

There were a number of activities planned for the camp and these were a great success. I loved seeing families make their delicious pizzas and use the amazing pizza oven built by our older tamariki. A special thanks to the pizza oven builders including Eli Graham, Jake Bray, Elroy Jorgensen, Will Buchanan, Sam Catton and Sam Fensom under the guidance of Ian Hayes! You made an awesome pizza oven that the Year 1 -4 Community enjoyed at our CAC camp! Awesome mahi ngā hoa!

Other events included building an herb garden, painting a mural of the Southern Alps and Canterbury landscape as well as spinning fire rakau sticks at night with the wonderful Te Ahi Ora!

The aim of our camp was to make memories and inspire tamariki to protect and care for our earth in the future. We will soon finish our tiling of the herb garden wall where our names and actions will be remembered.

A huge thank you to all the Climate Action Crew for making us so welcome. It is a very special place to be and it feels even more like home after our camp!

Jenny Ward
Surfing this term
A group of up to 30 students have been bussing to Sumner for the last 4wks for surf lessons with 2 more to go. No matter cold, sunshine, wind or rain they have shown great school core values of kaha, aroha, whanaungatanga, tiakitanga and whakaute. We have the older students looking out for the younger ones and happily having fun with them making them feel part of the group. We have complete beginners who's surf boards are almost three times their size and students who bring their own boards who have been surfing with us since we started back in 2019. It's a pleasure taking students who behave in ways that positively promote the school.
The group is divided into ability as you'd expect with those more experienced taking the glassy, unbroken waves out the back and the rest of the students in the breakwater endeavouring to stand up and even trying to turn the board. There has been one session recently that was really quite cold and certainly wet but the students went in the water anyway even if it was, for some of them, one wave before they came out to a hot chocolate. Kirsty and I do enjoy getting to know the students and we finish the final week with a little something special as a group to celebrate their achievements. Thanks for letting your students come along. The trip also takes place in Term 1 (all being equal) so keep an eye out end of January for details should your student be interested.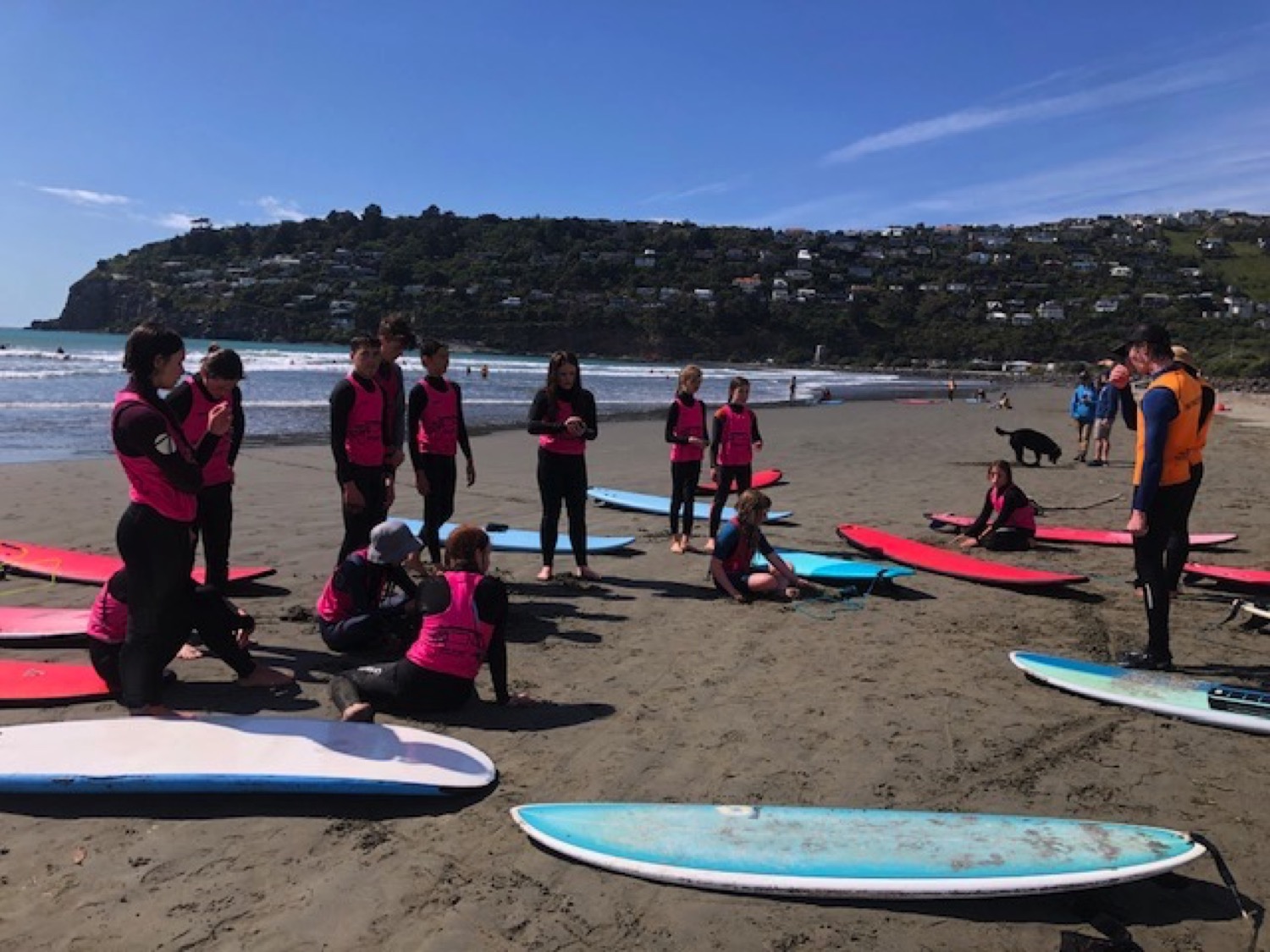 Claire Cameron & Kirsty McMillan
The Chess Club needs your help!
Kia ora AT whānau,
Our chess club and chess hapori are running extremely low on complete chess sets. We would be so grateful for any donations of sets you may have in storage or sitting unused.
Thank you as always for your wonderful support of our ākonga
Mattias Wieland
Biketober!!
120 students from Lyttelton Primary and Intermediate rode the Bike Track designed and built by AOT students: Sam Rivers and Jake Bray. Others were involved in some building, but Jake and Sam drove the project.
Jake and Sam spoke in front of approximately 30 students and their teachers, explaining what they built and all the options that bikers could have a go at!
Ka pai boys!!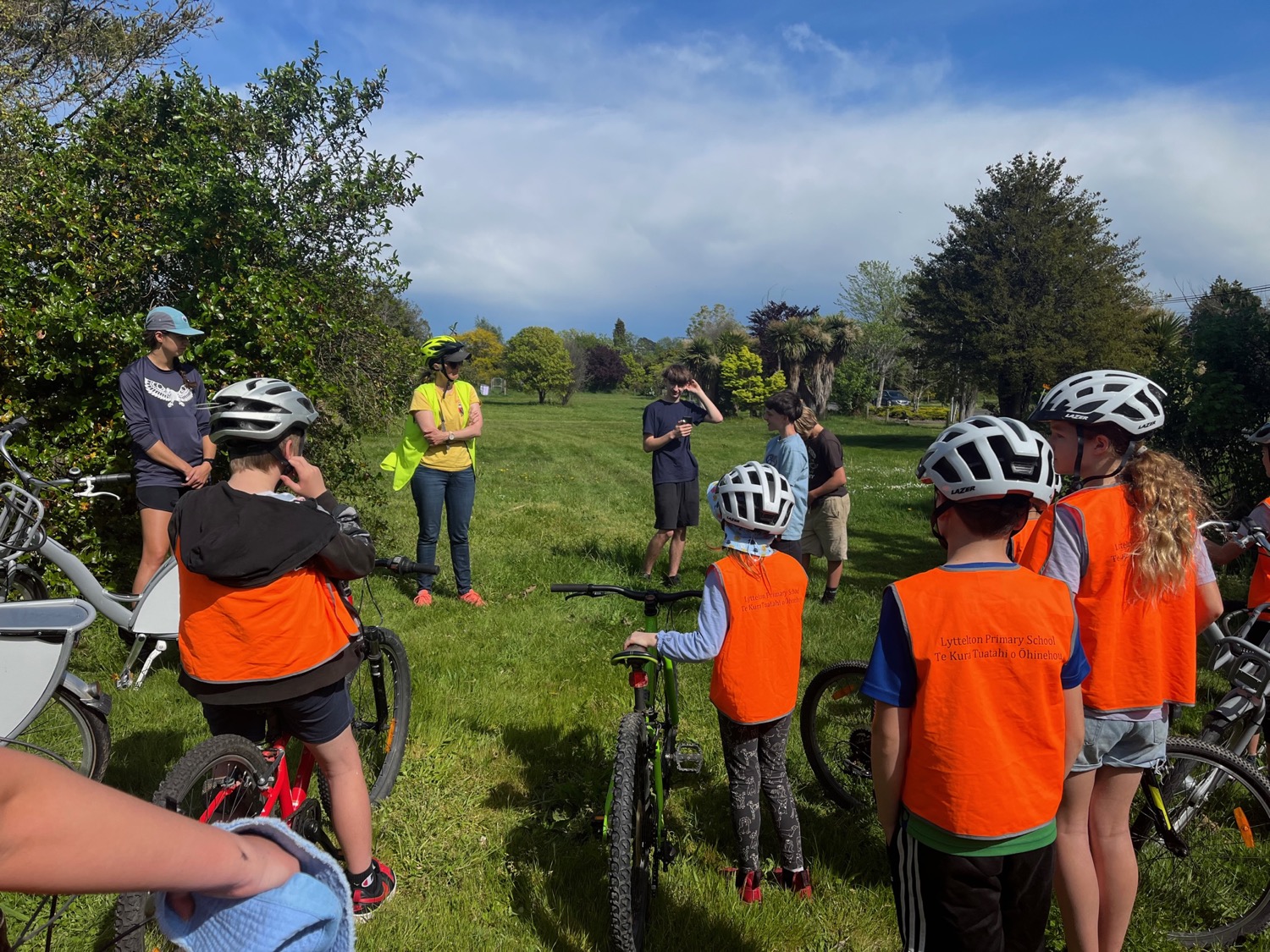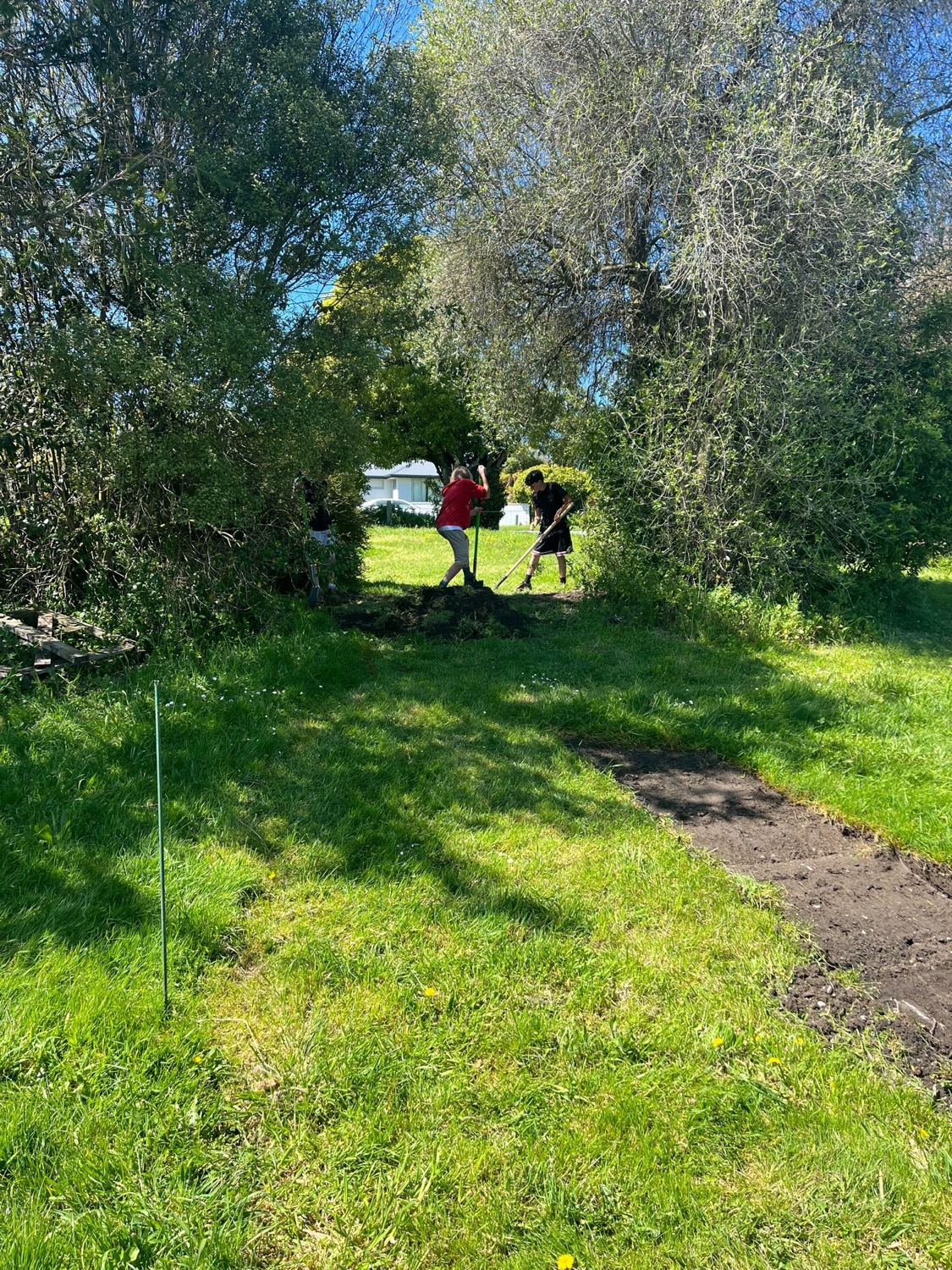 Kids Christmas Concert
Some of our Ao Tawhiti students are taking part in this fabulous Christmas show. Thanks to a parent for the heads up. Rehearsals are going really well and they are really enjoying it. Book your tickets now to show your support and avoid disappointment. Once you've booked your tickets give me a heads up – Claire.Cameron@aotawhiti.school.nz Book with this link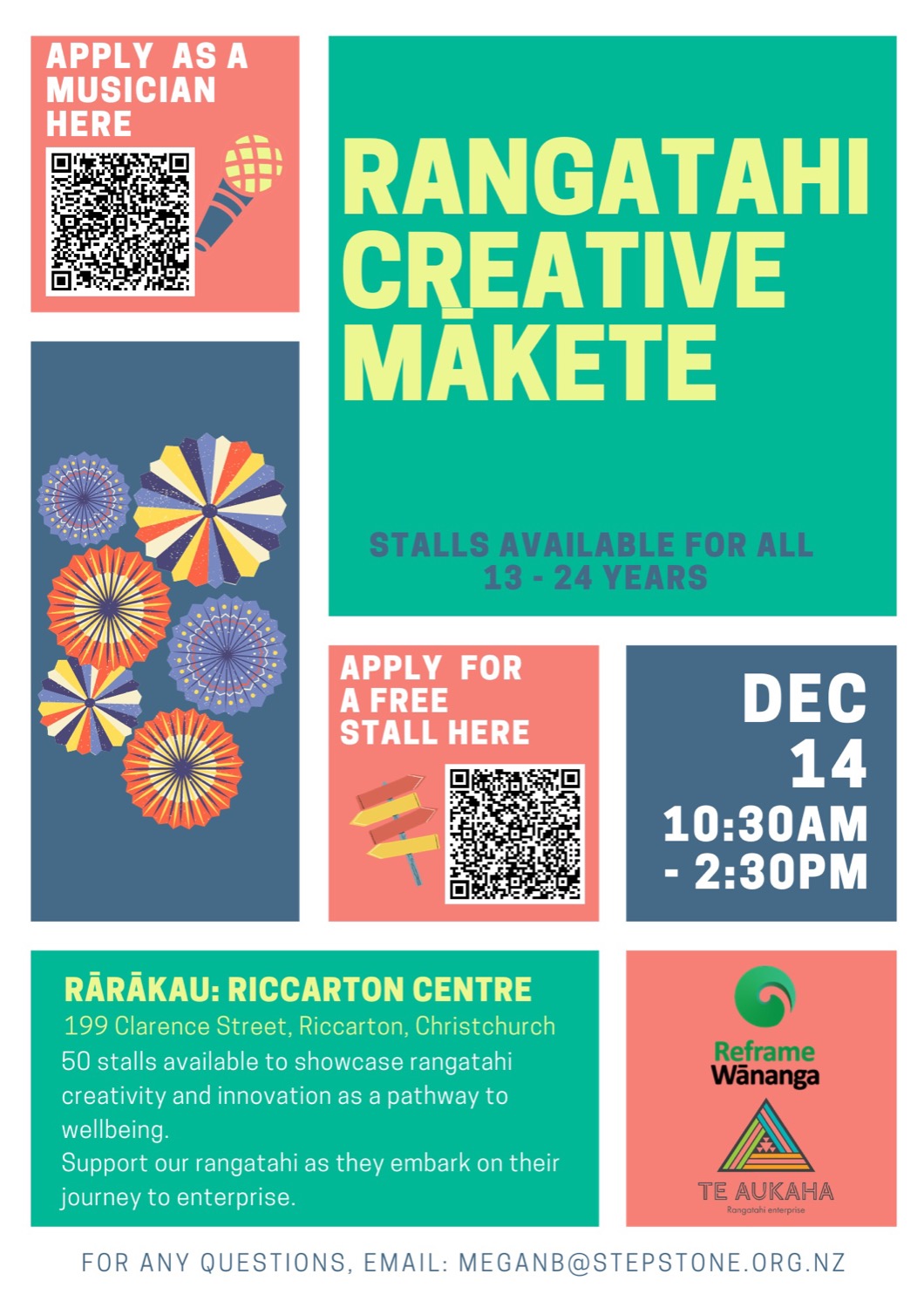 AOT & Te Pukenga Sport & Development Programme
A group of students have been attending an alternative programme off-site at Ara/Te Pukenga every week. Students get to challenge themselves in ways they would not normally do here at school. Doing this in a safe supportive educational environment allows them to take risks and support each other to meet goals which enables the development of flexibility and resilience in their thinking. This in turn supports them to make good decisions and hopefully transfer across many contexts they will face in their lives. This could be education, being online, driving, employment, relationships etc
Through this Sports & Development programme students have the opportunity to:
focus on aspects of fitness, character, leadership and personal development
gain a better understanding of themselves and their unique strengths and character at a pivotal time in their personal development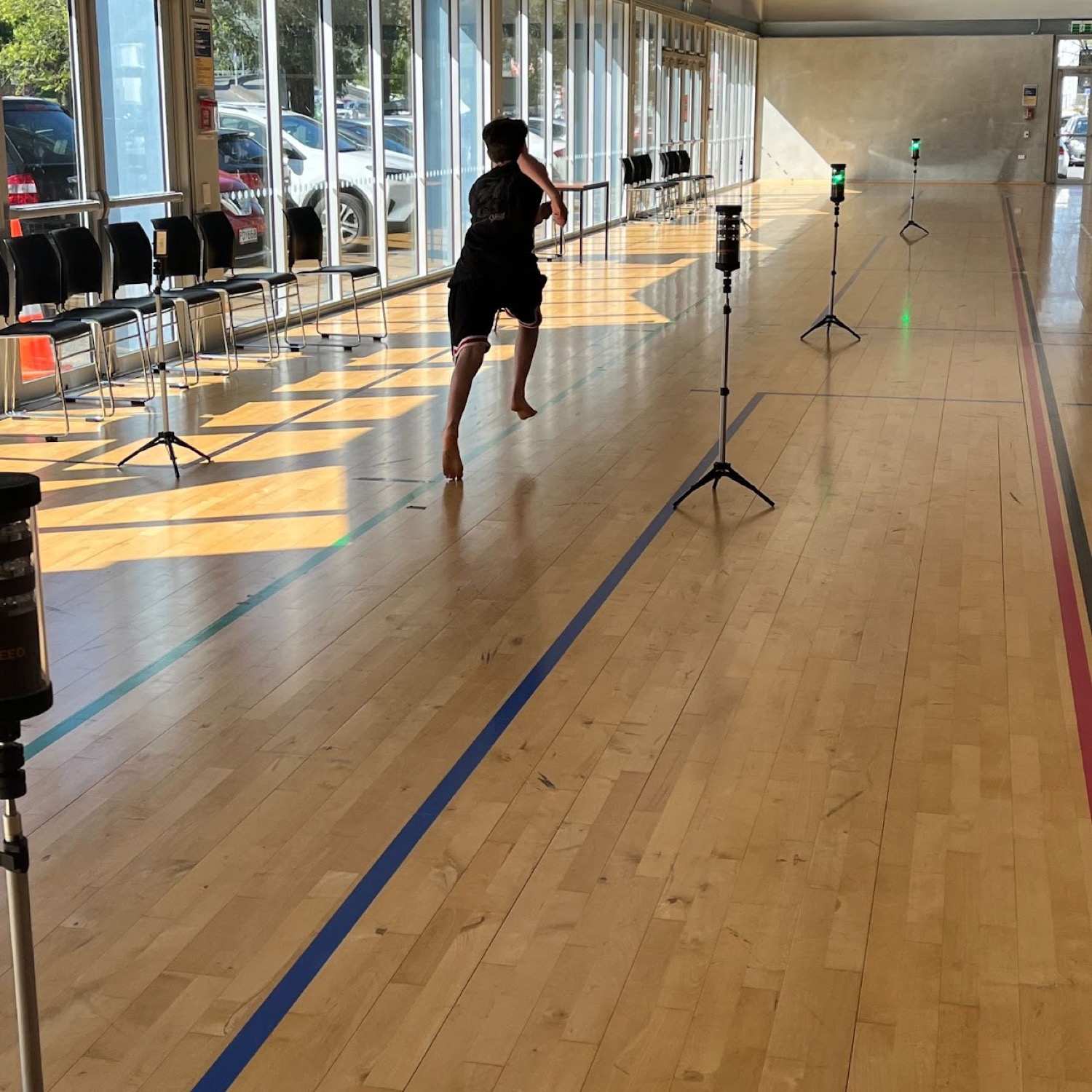 Anne-Marie Hampton
Fundraising for our school playground!
The Famous Cookie Time Christmas Cookie Fundraiser
For every Bucket sold, we get $2.50, so make sure you spread the word.These Cookie Buckets are a great treat for Christmas and they also make a wonderful gift or Secret Santa present!Simply pay by Bank Transfer using the details provided, then put your order in the comments section here or collect an order sheet from the school office.

$20 2L Bucket Flavours:
Strawberries & Cream
Chocolate Chip
Apricot Chocolate
Choca-licious
Salted Caramel
Cranberry White Chocolate

$18 1L Bucket Gluten Free Flavours:
Gluten Free Chocolate Chip
Gluten Free Berries & Cream

Orders due and payment must be cleared online by Friday 24th November 2023.
Please make Payment via Bank Transfer to:Ao Tawhiti School12-3148-0253681-00Use Your Name in the Reference section and "Cookie Time" in Particulars section.
Last but not least, we need some super stars to pop into businesses surrounding school with order forms!
Contact Rachael Graham or Claire Cameron if you think this is something you could do for a few minutes after drop off or pick up!
Collection is from School, date will posted on arrival, but it will be after the 4th December 2023Thank you for your support!!!!
Student Achievement
Congratulations to Flynn Gunther for making it as a finalist in Zonta awards.
Good luck at worlds in a few weeks. Im sure you will do amazing.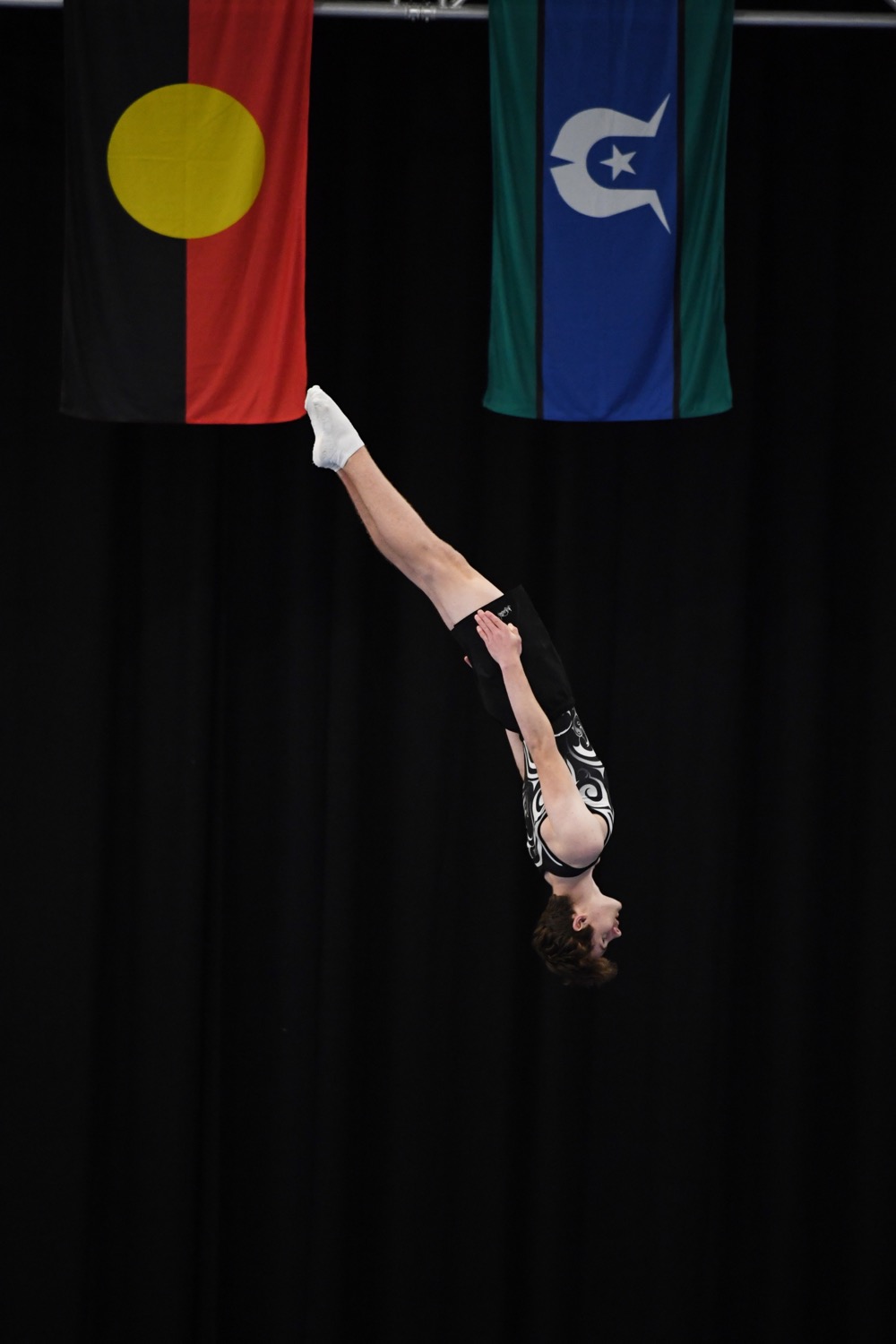 Megan Gould
Debate Teams 2023
A Few Words From the ATUD Senior Debate Team
Last term, Whatuariki, Pippa and I won the final senior competitive debate for this year. Our team has varied each debate and we've definitely had some interesting speeches – but overall we've had a great season.
Our latest debate was Whatuariki's last debate with our school, having been our amazing third speaker for years now – she deserves so much credit for our team's success with her clever remarks at the opposing team and competent rebuttal skills.
Unfortunately as she is graduating we are needing a new senior third speaker.
If you have any questions about our schools debate team for 2024 or debate in general feel free to ask me (Bella Duff) or Kate Armour.
Thanks,
Bella 🙂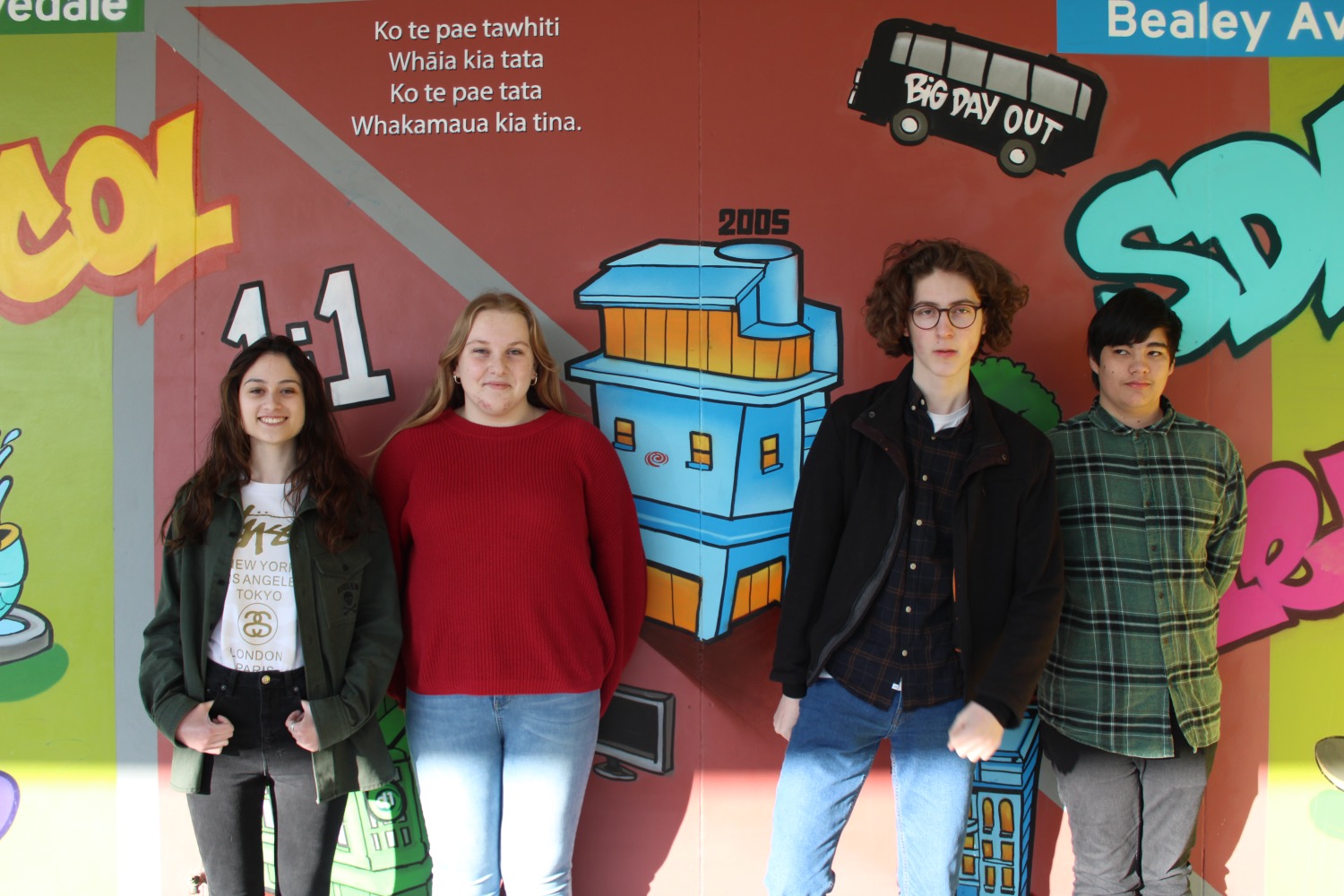 A Few Words from the ATUD Junior Debate Team
Over the past debate year, the junior team participated in five different debates. We won four of them. These debates were on everything from banning junk food in schools to pretending superheroes are real and making them reveal their true identity, so if any of these topics interest you please join. We would like to keep the junior team going next year and we need you to join.
Benj O'Keeffe
New Sports Uniforms
We managed to secure a grant to get some new sports uniforms for the students to wear at sports next year.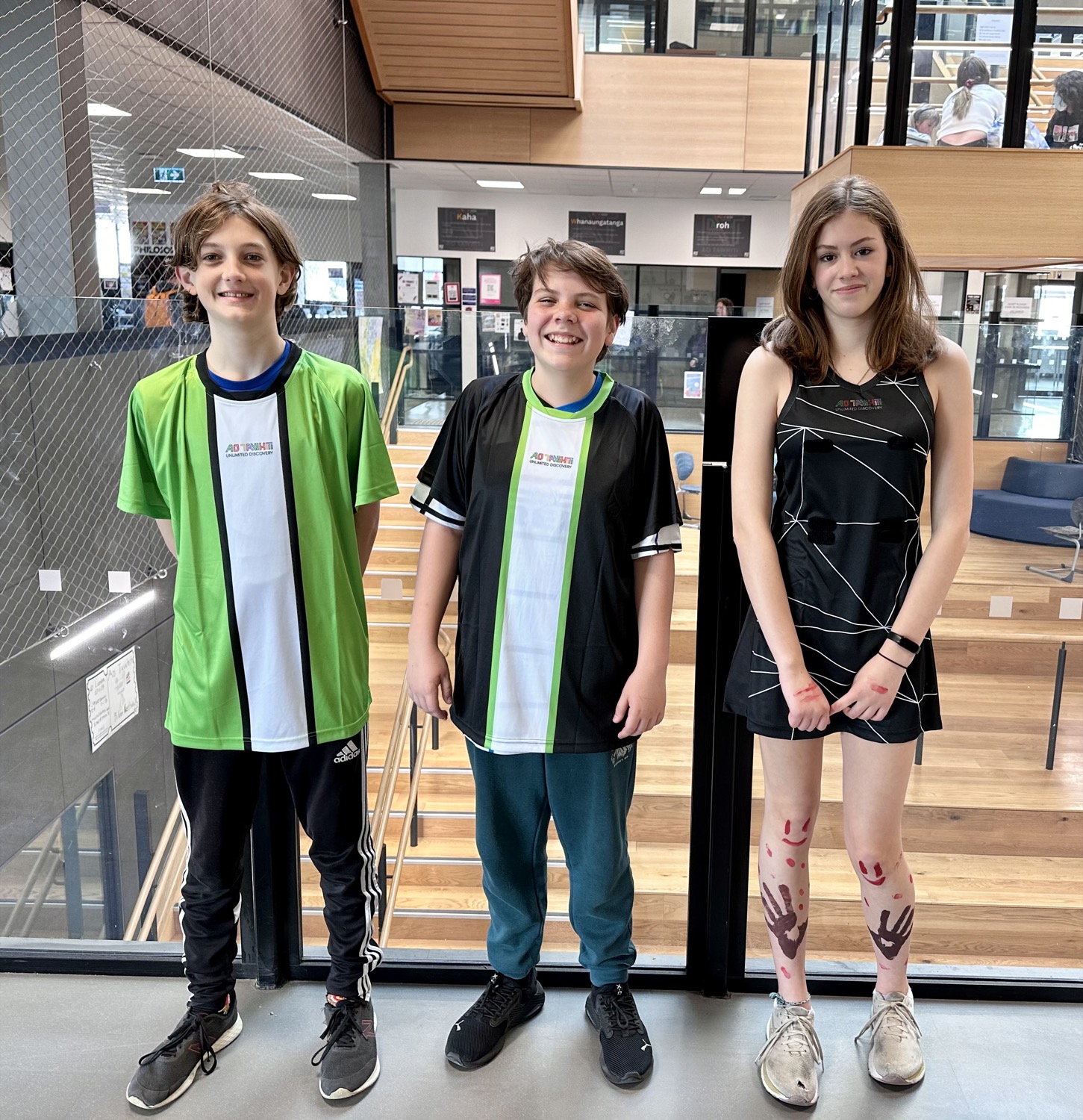 Shepherdess
One of our parents has produced a new television series about women on the land in Aotearoa. Shepherdess is a six part series, premiering free-to-air on Sky Open. Click here for the trailer and tune in Sundays at 7:30pm from 22 October!
Nadia Maxwell
Student Achievement
Xanthe had a great time at the MTB Nationals in Blenheim and came away with a 5th in the Downhill U15 girls and a 5th in the Enduro. The weather was fantastic and she rode really well considering she hadn't been on her bike for a few months.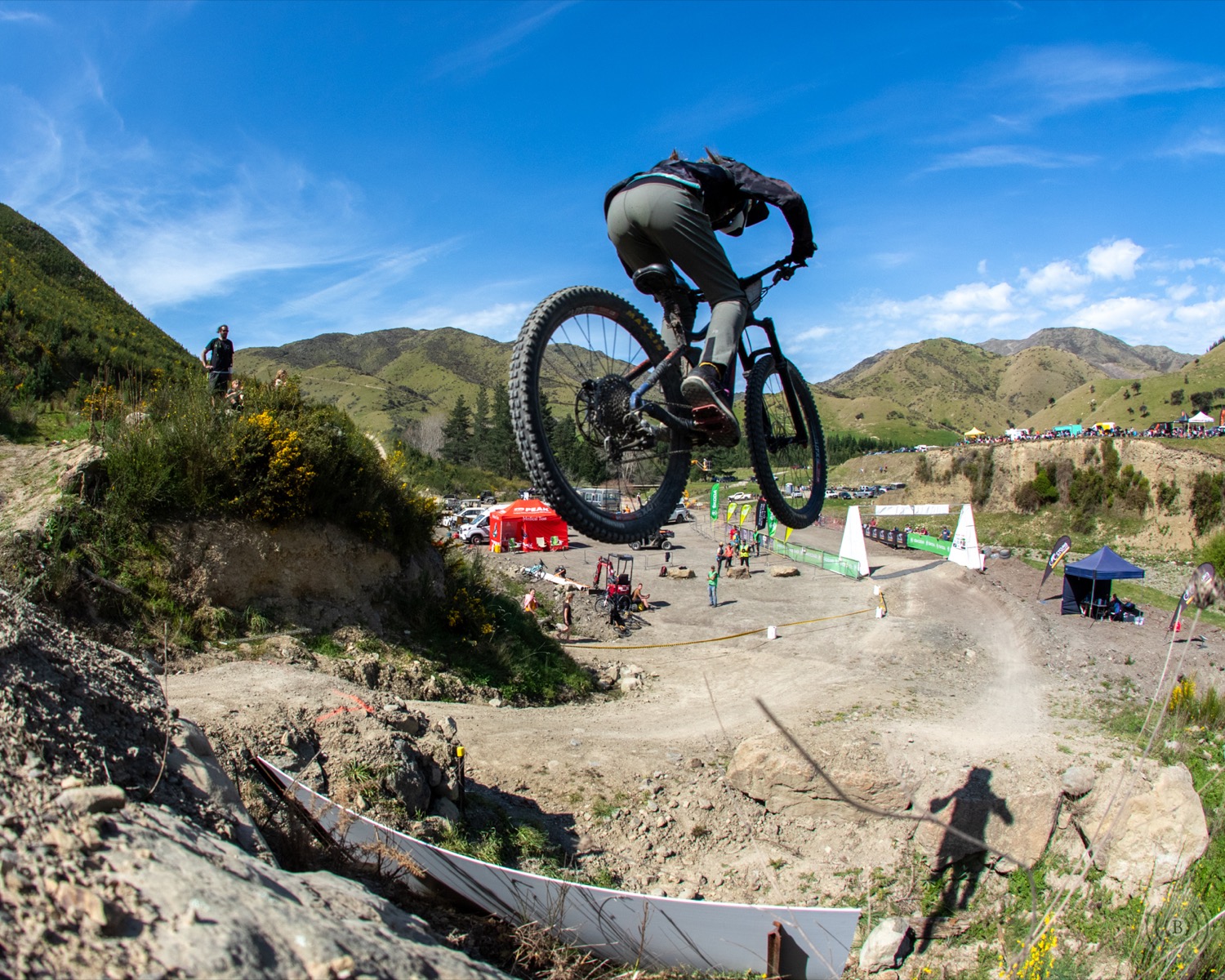 Megan Gould
Fun in the sun with 4PE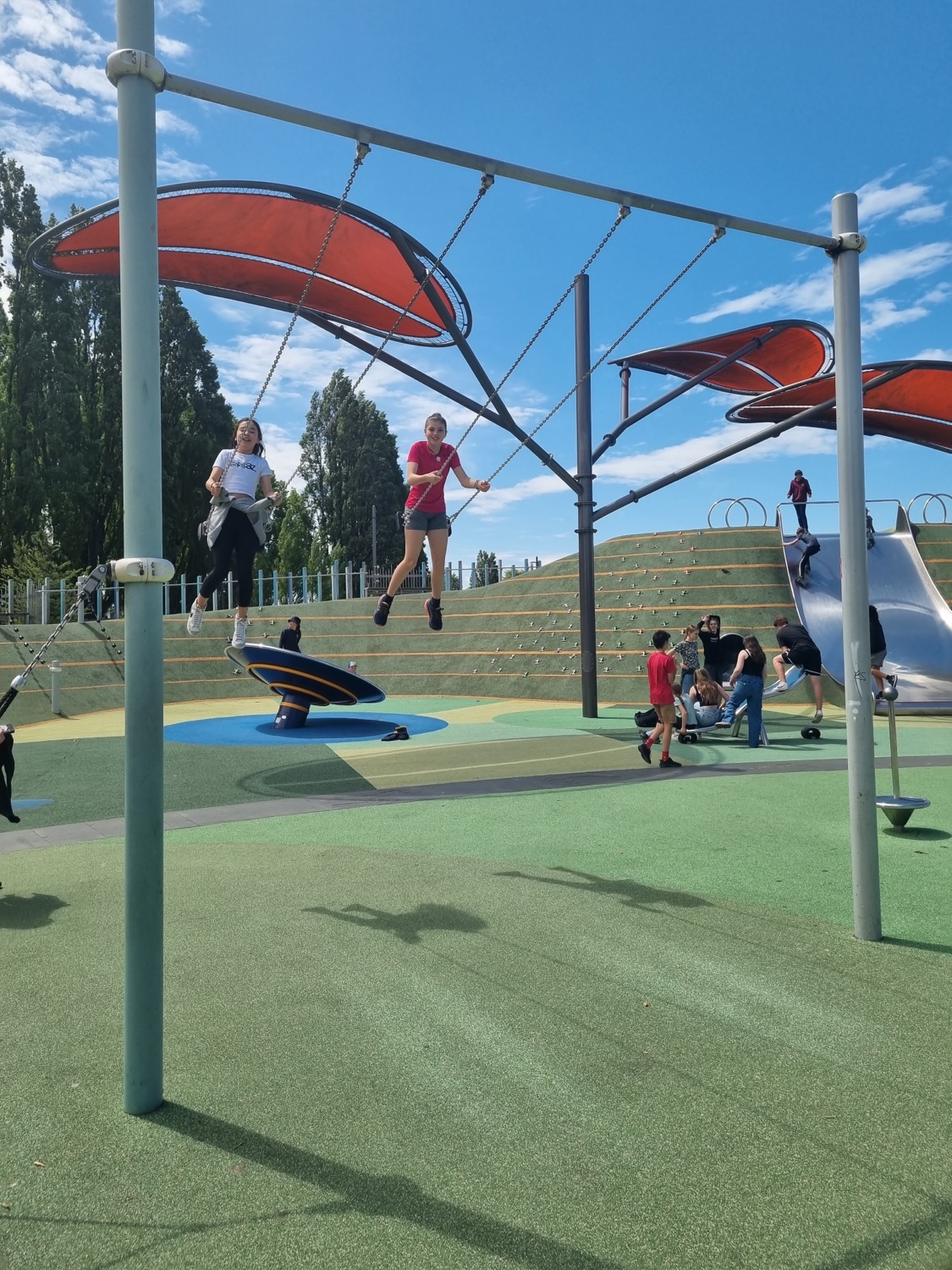 Sarah Marshall
Student Achievement
Good luck to Flynn Gunther who is representing New Zealand and competing at world trampoline championships from the 9th – 19th November 2023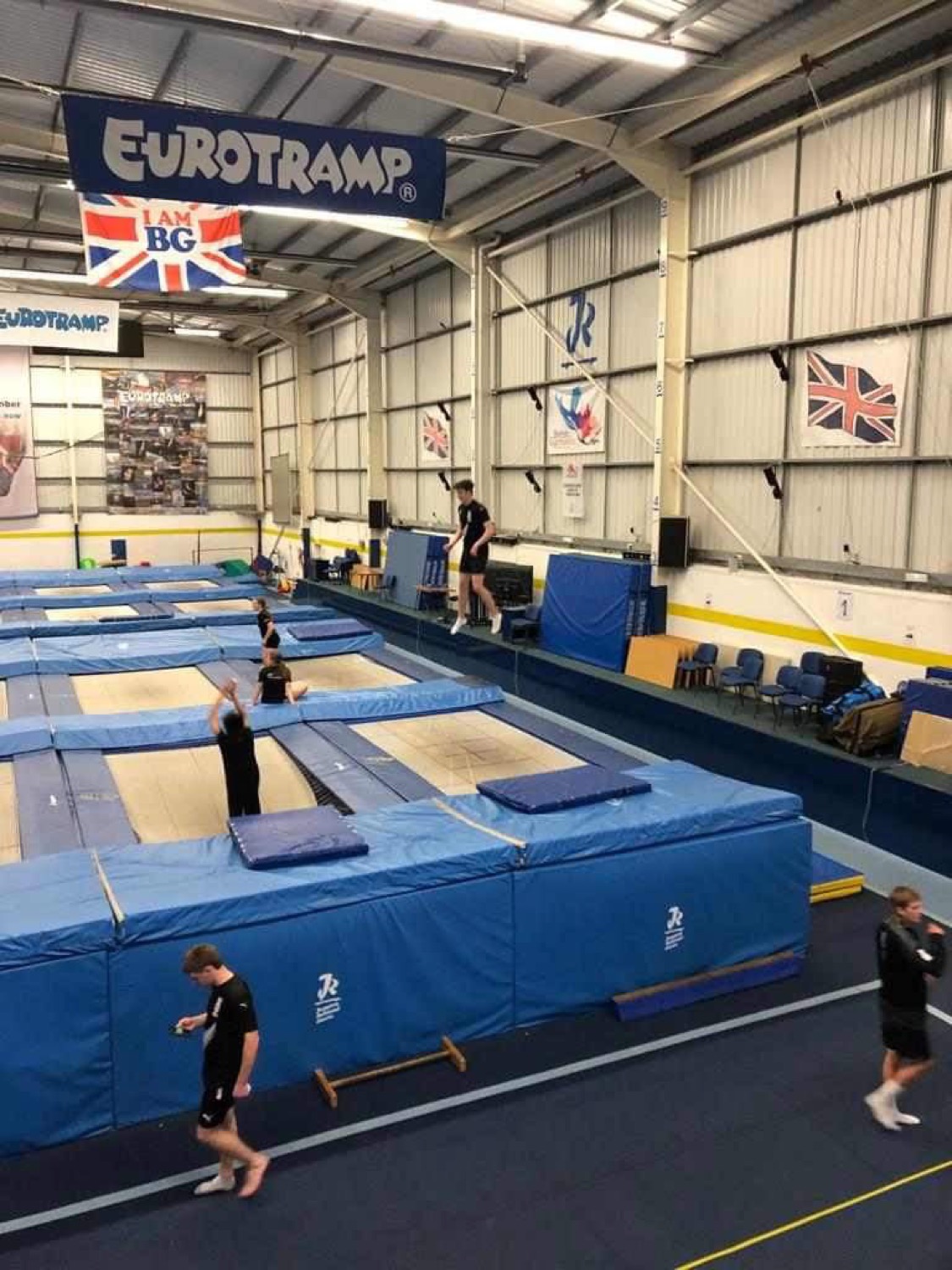 Megan Gould
Entertainment Book
We've gained VIP access all areas of Entertainment's biggest sale of the year!
️
The Entertainment Book membership is full of buy one get one free offers, savings upto 50%, covers experiences such as movies, dining, attractions in and around Christchurch and beyond, car hire, flights, accommodation, dry cleaning, gym membership, florists, Couplands and Divine Cakes. Not only does it cover Christchurch but you can choose to have a membership that covers all NZ and Australia so those theme parks, hot air balloon rides, ice bars, Legoland Discovery – put simply – the list of discounts is endless.
As it's digital it means the membership can be put onto upto 4 devices to share. Give as a gift, give to say thanks to staff as a Christmas gift. The possibilities are endless.
Buy One Entertainment Membership and Get One Free Plus receive a bonus 3-month extension added to each Membership ..and 20% of your Membership purchase directly supports our school !
Enjoy early access to the Black Friday promotion which gives you two Memberships for the price of one 12- or 24-month Membership, and a bonus 3-month extension!
As an added bonus, every Membership purchased goes into the draw to win an epic cruise holiday on the azure waters of Fiji, valued at over $4,470. But hurry, this offer ends on 14th November.
Donate to school today – and enjoy savings all year round.
Keep an eye on the newsletter this weekend as well. Heaps of 50% off and 2 for 1 deals here all over NZ not just Christchurch AND Australia
To order and take a further look click on this link
Claire Cameron
BIG SCIENCE! at home
BIG SCIENCE! is a project which empowers kids and young people to do real science from their own homes. The programme was created to engage curious young minds across Aotearoa New Zealand to undertake country-wide, collaborative research, highlighting the importance of scientific collaboration and the value of local communities in scientific activities. BIG SCIENCE! participants can experiment with atoms and nanoscience, explore virtual reality labs, build their own instruments, measure and experiment with others, and investigate alongside real scientists. The programme is open to students aged 11-15. Currently there is no cost for participants to join BIG SCIENCE! If this sounds like something you are interested in follow the link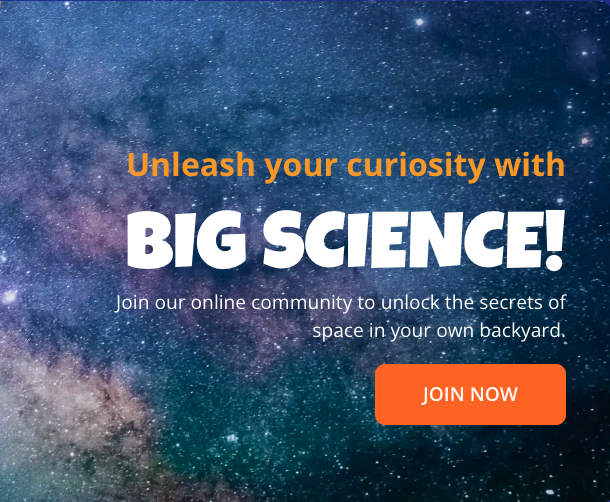 Matt Parkes
Ao Tawhiti VEX Robotics Team
The Ao Tawhiti VEX robotics team is continuing to do really well, as they prepare for the nationals next February. They have been in the finals at the last two local scrimmages. Both were close matches, with the games just not going Ao Tawhiti's way on the day. Keen to give themselves every advantage, they have used a mixture of CAD and engineering skills to modify their robot so that it can now get an extra 20 points by lifting itself off the ground in the last 15 seconds. Hopefully this will set them up for a win in the final local scrimmage at the end of November.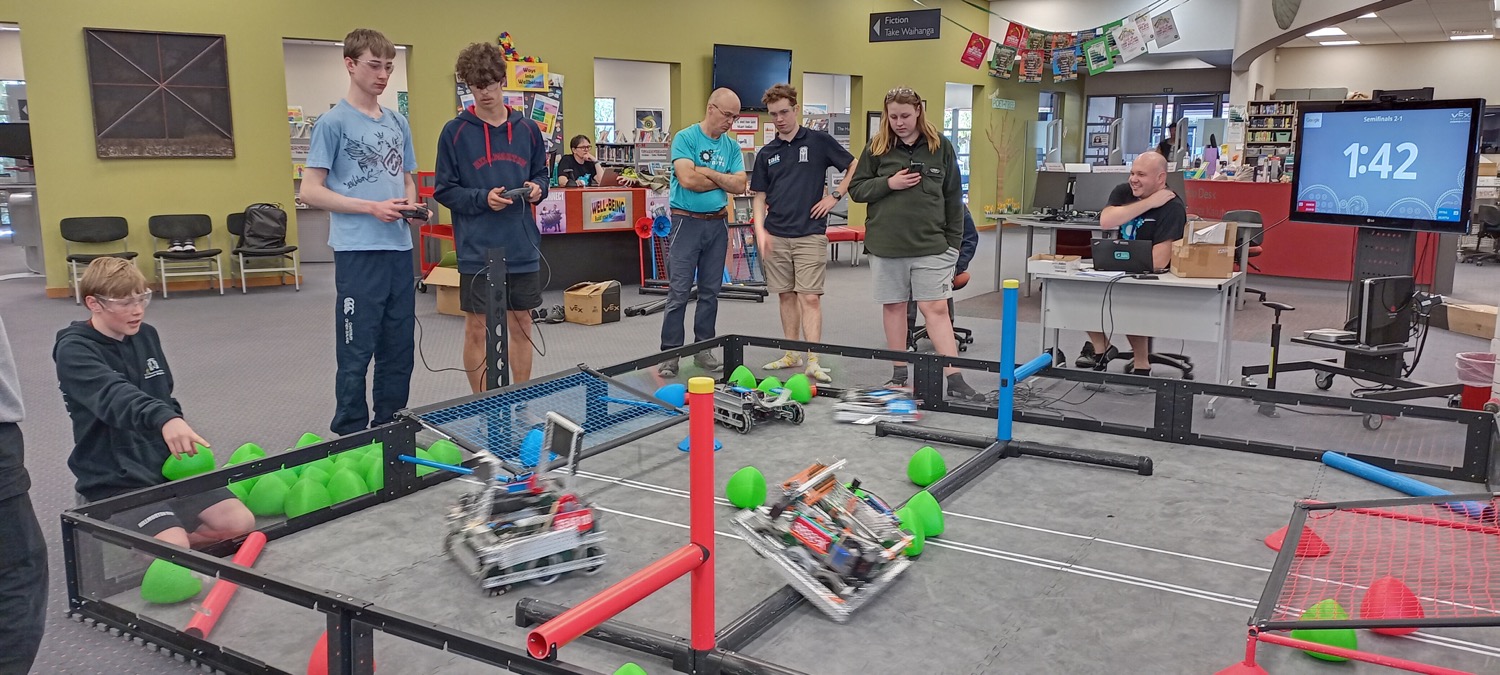 Brent Silby
Student Achievement
Congratulations to our year 7&8 Orienteering team who placed first place in the mixed team orienteering at the year 7&8 Summer sports tournament.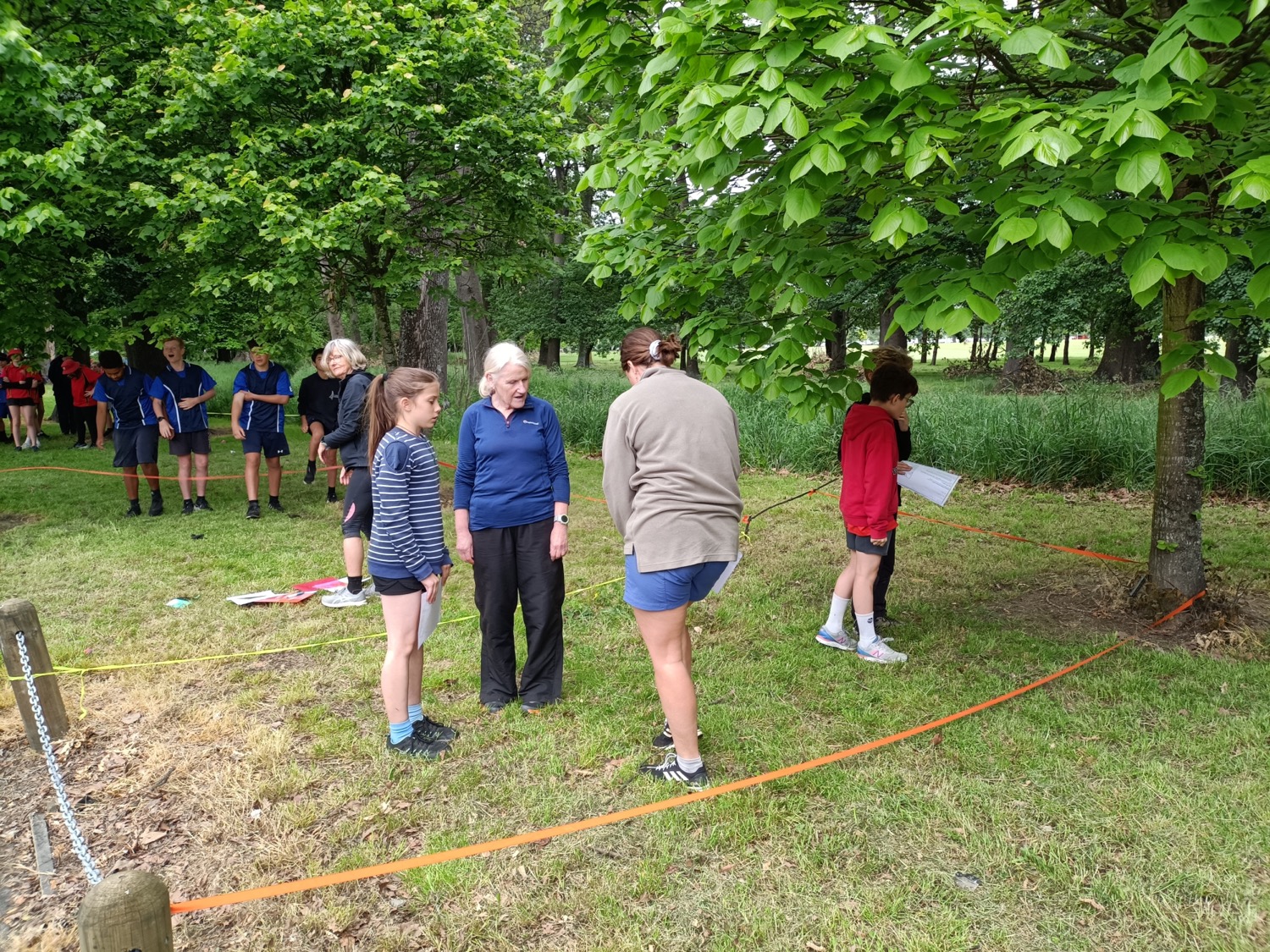 Megan Gould
Scholastic Book Club
Scholastic Book Club is the catalogue you may remember from your school days and it's still going strong. With every order no matter how small, 15% comes back to school for learning resources. Books are available for preschoolers right through to early teens with the likes of The Hunger Games inc. the new title 'The Ballad of Songbirds and Snakes'. and classics such as A Christmas Carol, Black Beauty, Gulliver's Travels. Not only is it books but puzzles, robotics kits, gems collections, crafts .. the list is extensive.
There is one more issue before Christmas so please keep a look out on the parent Facebook page or in your students school bag (years 1-6. I don't get enough brochures to cover every student upto year 8 sorry). With books from as little as $3 it's a great time to purchase to put under the school Christmas tree (on it's way) for City Mission or as gifts. To order download the app LOOP
Claire Cameron
Other Notices