---
Upcoming Events
School Holidays 10th July-25th July-Enjoy
IEM Day 26th July– School not open for Instruction
Teacher only day 10th August– School not open for Instruction
---
Messages From Anita
Director's Message
Ki te kotahi te kakaho ka whati, ki te kapuia, e kore e whati
When we stand alone we are vulnerable but together we are unbreakable
This is the whakatauki that we use to open the Board meetings and I think that it encapsulates my experiences at Ao Tawhiti. At the heart of our Special Character is the relationship between the school, the ākonga and the whānau – and it is this relationship that makes our school a special place to be. This is evidenced by the range of opportunities afforded to our rangatahi and tamariki by this partnership. Opportunities include off site learning, PINs, Matariki workshops, Hangi preparation, school trips around New Zealand, connections to work places and tertiary institutes, parental involvement in the development of school resources and so much more. I feel privileged to work within this community and am grateful to everybody for their contribution to this school.
I would like to take this opportunity to acknowledge Nadine Walmisley who is a founding member of Discovery1 and Ao Tawhiti. She is resigning at the end of this term and will be very much missed. In the short time that I have worked with her I have appreciated her diligence and her determination to ensure all her students have a great educational experience. She is a great Community Leader and will be missed by her students, their families and the staff at Ao Tawhiti – however she has said that she will be back in to visit, which will be great.
Have a great holiday break – keep safe and we look forward to seeing everyone in term three.
Anita
Messages from Senior Leaders
Ao Tawhiti Glow in the Dark Welcome
Thank you to Heliodore Souleliac and Rosetta Manning who made this great glow in the dark welcome sign to Ao Tawhiti.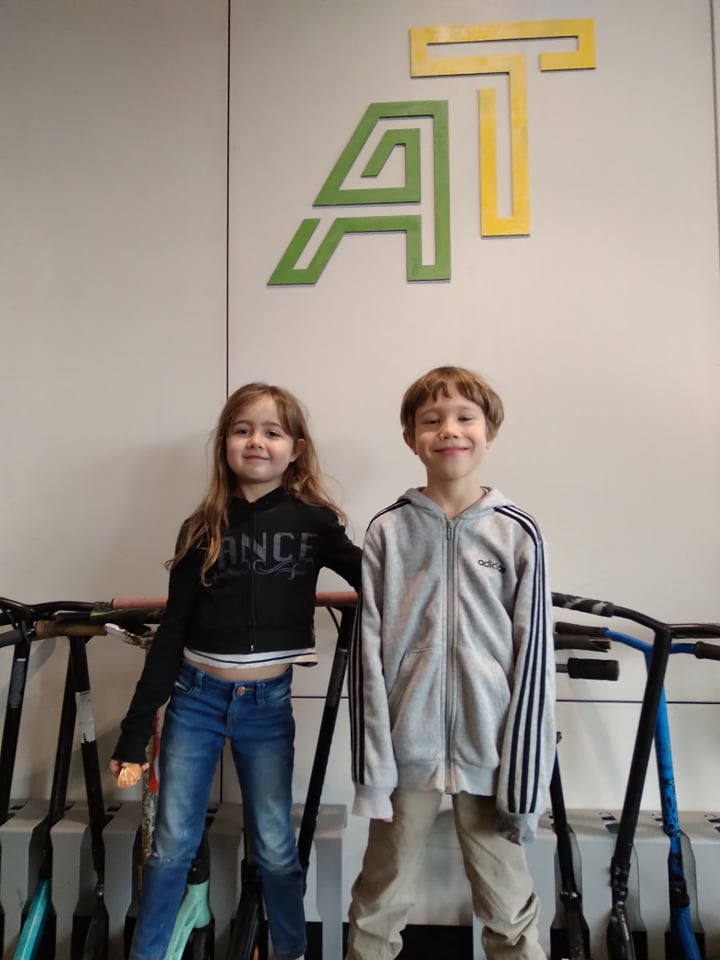 Anita Yarwood
Matariki 2021
Thank you all for another great matariki evening!
This is the fourth matariki event I have organised, and the third in our new building. New this year was the use of Christchurch City Council's hāngī pits on Kilmore St, and we are all grateful to hāngī master Clint and his apprentices for driving to Tuahiwi, digging the soil, bringing it to Christchurch, laying the fire and looking after the food. Thanks must also go to Cindy Ria and her crew of food preparers for all of the work they did to feed us on Friday.
It looked as though we did not have enough people running workshops on Friday evening, but lots of you rallied and there was plenty of entertainment for our tamariki, so thank you for offering to help out with workshops and activities – especially if they were not really your cup of tea!
Performances were great, as ever, it is always so cool to see our community use kaha to put themselves out there and perform for us all. I promise to make a definite tome for a lantern parade next year!
Thanks to those of you who brought soup, bread, biscuits, helped decorate or tidy up at the end of the night. It isa privilege to work with such an awesome community, and I hope you all continue to enjoy the feelings of whanaugnatanga and aroha that an event such as matariki bring.
Niki Stephenson
Ronald McDonald House
During Queen's Birthday weekend Kirsty and Anita's Home Base cooked a meal for the residents at Ronald McDonald House. Ronald McDonald House is the 'home away from home' for whānau who are supporting children in the hospital. Groups are invited to prepare and share meals for the whānau who often don't have time to cook for themselves as they are busy supporting their unwell children. The students in the Home Base contributed by preparing a range of food and the Home Base had a great time sharing the food with the residents at the house.
Anita Yarwood
Hapori Update
It was great to see some of the students' Hapori work on display at our Celebration of Learning and performance nights last week. I've been amazed by the array of experiences and activities our students have been involved in. We recently gathered student feedback about this new approach to Friday afternoons and heard that across all year levels students are really enjoying this part of the week. In particular, they love the freedom and autonomy it affords and that it allows them to connect with their passions. The word cloud below captures some of the dominant themes that came through students' comments.
Students have also given us some useful suggestions for how we can improve Hapori and we'll be looking at these as the year progresses. For now, we've made some small tweaks to Hapori and the updated descriptors can be read here: https://docs.google.com/document/d/1k_4JBkNRI_HSgFR3tcvouQzqMw8QJoW3Tq5s7qG0wZ0/edit?usp=sharing
Students should let their HBLA know which Hapori they want to join for Terms 3 and 4.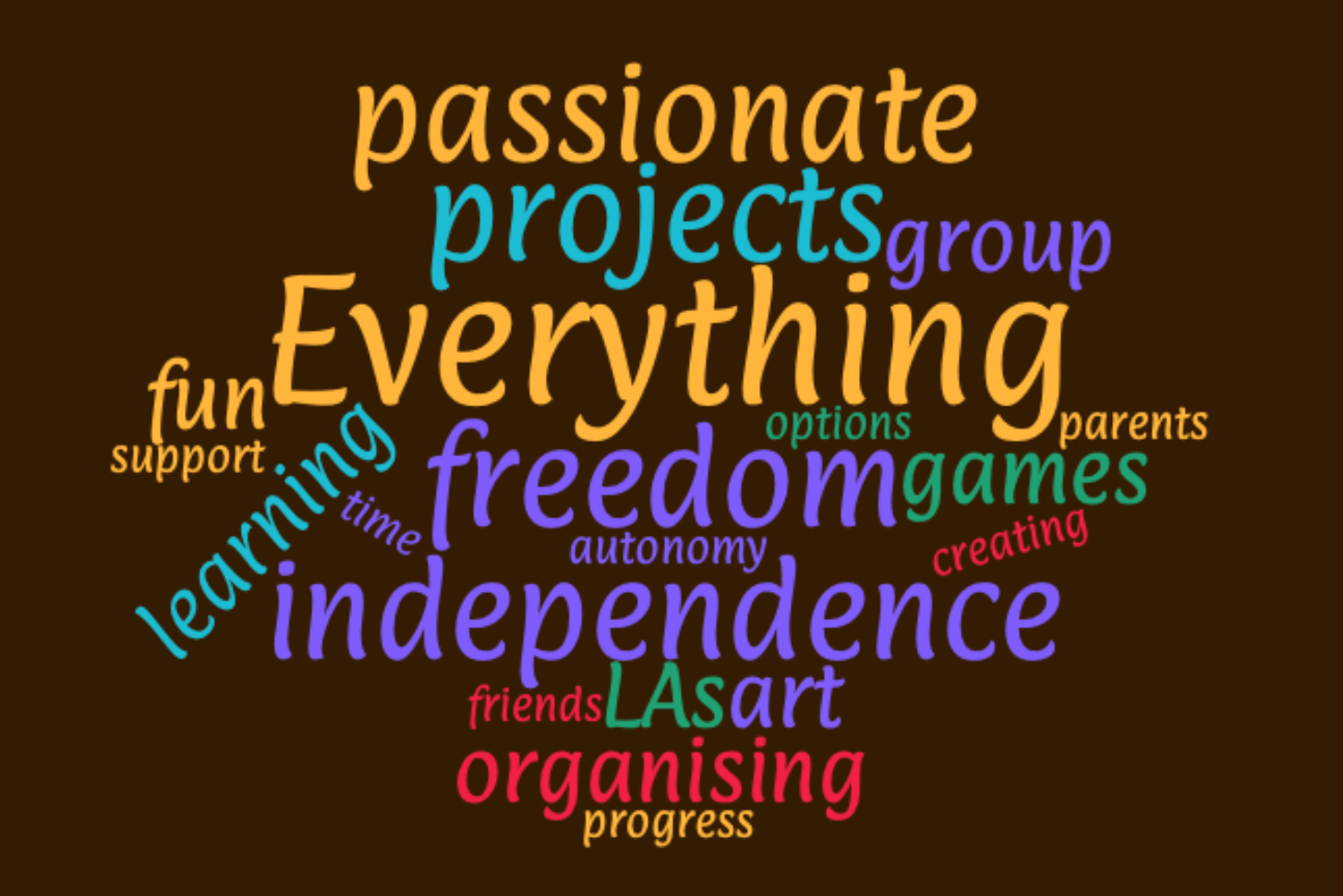 Megan Taylor
Thank You to our Whānau and Community
Thank you to our whānau and community for their contribution to the Special Character and School Life. It would be impossible to offer the range of learning opportunities without your support and this support is appreciated.
Anita Yarwood
Nadine's Farewell
We sadly said farewell to Nadine at a special afternoon event with contributions from whānau, students and staff. It is a testament to how much she will be missed as one after another – members of our community got up to speak about the impact Nadine has made on their lives. Thank you to everyone for coming along and contributing to this event.
Anita Yarwood
Languages Club
One of our wonderful parents, Sarina, is offering to support any of our ākonga (learners) who are studying a language between 2-3pm on Wednesdays on level 2 from next term. This is what Sarina had to say:
"I'd like to offer to co-ordinate and supervise a language club for self-directed language learners from next term. I am available from 2-3pm on Wednesdays. I'm imagining the kids could already be hooked up with an app like duolingo but setting them up on something like that could easily be done at the sessions. I'm hoping we'll find some pairs or small groups learning the same language and if we advertise it to the larger community we will hopefully get some parents or other family members that can drop in (even for just 10 mins before pick up) to help with pronunciation/conversation etc." She also thought some of the younger tamariki who speak another language at home could come along and help out.
There is interest from a parent who can support Japanese, and we'd love some help with Spanish, German and French too.
If anyone is keen, please come along between 2 and 3 pm on Wednesday 28 July, or contact Sarina, getsarina@hotmail.com
Niki Stephenson
PINs
Thank you all for your amazing support of our term 2 matariki-themed PINs workshops. As ever, we are humbled by the offers from parents to run workshops. Sometimes these are really popular, sometimes they get no take up, and you can never predict which ones are going to be filled up and which ones will involve us having to let parents down who volunteer. Please keep volunteering! We really do need you in order to be able to offer cool learning opportunities to our tamariki and rangatahi. This time around, popular PINs were the 'out and about' type workshops, bowling and laser strike and anything involving food. Board games were popular, as were some of the craft workshops.
If anyone has any feedback on how we could improve the way we run PINs, please do let us know (niki.stephenson@aotawhiti.school.nz). We are always willing to learn and get better to make any experiences at our Kura (school) better.
Niki Stephenson
News / Notices
Nature play at the CAC
Cold, wet and windy weather had seen the speedy development of our shelter construction skills at the CAC Nature Play days.
We have worked towards a myriad of goals – developing garden beds, loose part storage, planning a fire pit, mud kitchen, compost design, developing a 'base', a makeshift kitchen, slack lining, making bamboo straws, jewellery craft and a whole bunch of other things
What parents have had to say:
"It's worth the annual leave day"
"it's great for mental health – for adults as well!"
"I'm always pleasantly surprised with the weather – it looks bad when we leave home but is always so calm and nice once we get there!"
"The opportunities they(the students)have here are incredible!"
"They just go go go!"
"We're always really suprised with what the tamariki decide to do! It's never predictable and
"They make different friendships here."
"They are always so independent here, they just know what they're going to do and have the autonomy to get onto it"
"There is much more opportunity to interact with different people and different groups"
"It's really confidence building- there's no wrong way here"
"It's great learning for us too! – we have to figure out how to do things"
What students say:
"I love that I can dig holes and play games in the wide open" – Hemi
"I love that there's only one big boundary so you can be creative and there's no specific time we have to eat. I love being in nature, it's fun"- Raema
" I love to play with my friends and jump over horse jumps that we've made!" – Bori
"I get to have so much fun!" – Gregor
"Climbing trees and playing with my friends"- Tilly
"I like how we can just do whatever we like out in nature" – olive
"I can play with my friends and I don't have to get up REALLY early" – Charlotte
"My favourite thing is that I get to play outside" – Zeke
"That we can effectively do whatever we like." – Oliver
"Nature! I love being with all the good plants" – Ari
"I like the plants and that we can be free and wild" – Clara
"Building the mud kitchen was my favourite part! We got to build it ourselves and make it look how we want it to look" – Delia
"My favourite thing about nature play is that I get to run around outside" – Elroy
"I actually get to interact with people when I'm not in a classroom or packed up tight in a space, I don't have to stay in one place the whole time- I can see the sky. I'd want to come here even if I was sick. Even if I spent the whole time sitting down, it would still be great! There's no limits to what you can do here." Eli
" I like nature and going out and feeling the breeze on my face while I run around getting exercise. It's like a big playground." Joshua
We have been incredibly excited and privileged to be able to be the first group to use the Climate Action Campus for our Nature Play days. We are thrilled to have such a successful 1st term on site and can't wait to continue.
Kate Griffith
Thank you
Kia ora whānau, I would like to offer my thanks firstly for the beautiful gifts you gave me which I will treasure forever. And secondly, thank you for an amazing couple of decades of working with some truly exceptional students, parents and staff. Being a part of the school over the years has taught me so many lessons – I've been a "student" as much as a teacher. I wish you all the best for the years ahead. See you again – you know I'll visit. How could I not? Arohanui
Nadine
Mt Hutt Ski/Snowboard Trip Sign-Ups!
Hi all,
Sign up via the links below for our upcoming ski/snowboard trips.
We are running trips to Mount Hutt every other Wednesday in Term 3 on the following dates:
Wednesday August 18th
sign-ups close Wednesday August 4th
payment due Wednesday August 11th
Sign-up: https://forms.gle/BmnTsCbAeSrtrx1T9
Wednesday September 1st
sign-ups close Wednesday August 18th
payment due Wednesday August 25th
Sign-up: https://forms.gle/Q4E7zWKjzFYdotte6
Wednesday September 15th
sign-ups close Wednesday September 1st
payment due Wednesday September 8th
Sign-up: https://forms.gle/3uMArmwREobtGczr8
Wednesday September 29th
sign-ups close Wednesday September 15th
payment due Wednesday September 22nd
Sign-up: https://forms.gle/38rdr48Ezx62dQqs9
Any student, no matter their prior level of experience or skill, is welcome to sign up. Students will get to participate in a 1.5 hour lesson at 11am at their level, whether they are a complete beginner or experienced. We will leave promptly at 8:00am from the South City carpark by bus, arriving at Mt Hutt around 9:45am. Students must be on-site, ready to go at least 10 minutes prior to our 8:00am departure. We will leave Mt Hutt at approximately 4:00pm and arrive back at Unlimited campus at about 5:45pm.
Students should have with them warm clothing, including: waterproof snow jacket and snow pants, gloves/mitts, toque/beanie that fits comfortably under a helmet, and warm base layers (preferably some polypropylene or wool material; cotton layers are not recommended). They will also need eye protection, either sunglasses or ski goggles, and even some sunscreen (even in winter, you can get burned). Plenty of water, food and snacks, and/or money to purchase food is also recommended. Beware it is very expensive on the mountain!
The cost of the trip is $95, which covers the cost of a day lift pass, rental equipment, a lesson pitched at your child's skill level, plus bus transport. There is a $30 bus fee option for students with their own gear and lift pass, but this does not include the cost of a lesson! If students have their own gear and lift pass, they still must pay $95 if they want a lesson. This does work out to be cheaper than buying a lesson at the regular price!
We need to confirm numbers in advance of the trip, so students who sign up but fail to show up will be charged $30 to their student accounts to cover non-refundable fees.
Kay and Zack
National Trades Academy
National Trades Academy works alongside secondary schools to offer vocational training in Agriculture, Forestry, Horticulture, Equine, Conservation, Landscaping and Animal Care. We have five students who spend two days a week out at their campus gaining credits in vocational courses, and three days a week back at Ao Tawhiti.
Kirsty McMillan
A Huge Thank You
I just wanted to say another huge thank you to Kirt and his team at The Warehouse Stationery South City. Thank you for the two large pieces of wood and the hundreds of whiteboard pens.
These guys always say yes to our requests for spare wood, pallets, old stock and much more and we really appreciate their support.
Kay Hayes
TĀKARO Permission to Play
The tag line for our Hapori was "Tākaro – Permission to Play". The purpose of this hapori group was to create a space where ākonga could learn through the medium of games and have one of their passions recognised and validated. This term saw a continuation of a group playing Civilization where, as well as conquering the world, they learned how to create maps, manipulate photographs, and create digital art and logos. We had several groups exploring different tabletop games. We explored the history of Video Games from Atari to Nintendo and we have delved into the intricacies and learning that falls out of Roblox and Minecraft. In the latter parts of the term, we teamed up with Turanga to access their computer suites for a group of keen Esports players. We are seeing how ESports takes the time sink of unstructured play, and provides constraints where the focus shifts to concepts like teamwork, strategising, professionalism in sport and more.
To conclude, we have seen some amazing learning outcomes from the first half of the year and in particular, we have seen ākonga shine using a context and medium they love. Be it producing digital art, putting a gaming PC together or simply participating and contributing to a group that is larger than themselves. When you are next in the building, there is a display on the 4th floor. Come in for a coffee and a look around.
Craig Perry
Ao Tawhiti Matariki Hāngi
On Friday as part of our Matariki celebrations we had the absolute pleasure and I would say honour to lay a hāngi in the central city. We have had a few hāngis before but this was the first one that we have had since returning to our home in the CBD so it was very special.
There were two things that made this even more special. The first being the crew and all the amazing people who played their part in it. The hāngi fed 200 people and it took anywhere upwards of 20 people to make it happen. (Thanks for these folk is coming at the end) The second was the location. We used the hāngi pits at The Commons just beside the Town Hall. This is a very special site of significance for Ngāi Tahu and Ngāi Tūāhiriri and is close to the first Pa in Ōtautahi. Hāngis would have laid in and around this site hundreds of years ago but we were only the third community of people to put a hāngi down here in the last 160 years. Such a privilege, such a sense of community and above all such a huge sense of we've come home.
A huge thanks goes to all of these people and probably more who we haven't mentioned:
Grenville Pitama – Hāngi Master – Ngāi Tuahiriri
Hangi Crew – Clint Williams, Ian Hayes, Kay Hayes, Liam McCrea, Sam GillVine, Archie Hayes, Sam Fensom, Otis Jorgenson, Elroy Jorgenson, Henry Matthews and Kingi Linke, Kieran Graham.
Food Crew – Cindy Ria, Michelle Wilson, Kelly Odering, Kailee Smith, Julie Manning and Nellie Manning,
Student Crew – Sophie Fensom, Jade Odering, Juvonne Ria and Rangimarie Te'evale-Hunt
Everything else crew – Jonelle Matthews, Niki Stevenson
And all the community who donated all the different food items and Grizzly Bakery for the bread.
Kay Hayes
Careers Opportunities
Our senior students went to the D.AR.E. (Discover, Achieve, Research, Engage) Day held by Otago University. We had five students attend and they had a great day of workshops across a range of health careers. Highlights included walking through a massive colon and the Expo to talk to a lot of different health professionals.
Kirsty McMillan
Sports Coordinator News
Kia ora team,
Here's a rundown of events from term 2
South Zones Cross Country – Primary
This event was held at Halswell Quarry on the track that is used for the Canterbury Championships. It provides the students with a good opportunity to test themselves against the other top runners from the South Zone. It's a cool event to be a part of as there is a lot of pre race excitement in the air. We had 20 students racing & they all did themselves & the school proud. One of the stand out results of the day was Liliana Gunther who placed 4th & qualified for the Canterbury Championships.
Canterbury Cross Country Championships – Primary
As mentioned above Liliana qualified for & competed in the Canterbury Cross Championships. This is a massive event with all of the schools from across Canterbury sending students to compete. There were 200 runners entered into Liliana's year 7 girls race alone. This was the first time Liliana has competed in the CCCC & in her words, was a little nervous. Well that didn't show when the race started, she settled into a good pace & finished in 75th place. That's 75th out of all the year 7 girls in Canterbury. Well done to you Liliana, you should be very proud!
Gymsports Rhythmic Competition
The Gymsports Rhythmic Competition was held at Olympia Gymnastics Sports. Year 7 student Lilyann Lim competed in the Hoop & Clubs Section. Lilyann is passionate about gymnastics & that shows in her result, 2nd place in the level 4 division. Nice work Lilyann, job well done!
Winter-Weekly Sports
Netball – Year 7 & 8
This team is made up of players that have either never played or have played very little before. In fact most of the team only joined up so that the few students that had signed up could have a team to play with, which is awesome! Coinciding the lack of experience the team is going really well & are improving every week. Winning their last two games. The team is really fortunate to have two of our senior students . coaching them. So a big thank you to Sophie & Jade for being such great role models, plus all their hard work & support, it's massively appreciated!
Football – Year 7 & 8
This team is made up of both club players & social players. It has a nice mix of experience & students who are new to the game. The team started off with some big wins but in recent weeks have come up against some tough opponents. What's been impressive is that when the score line hasn't gone their way, they still manage to have fun & stay in good spirits. This team is also really fortunate to have some of our senior students coaching them.Thank you very much to Lachlan, Alex & Oscar for all the time, energy & effort they put into coaching. Keep the good work!
Basketball – Year 10-13
This team is made up of students from years 10-13 which mean they play in the open section. They often play against students who are two – three years older than themselves. That being said the team is starting to gel nicely together & are putting some consistent performance together. This team has an awesome parent support crew who get along to the games each week. A special mention & much appreciation to Sarah, Bekah & Todd for their help with coaching, managing etc!!
That's a rap for term 2. Enjoy the break team!
Clint Williams
Drama Performance Evenings
We have a wealth of dramatic talent here at Ao Tawhiti and have enjoyed two evenings of performances of one funny published NZ play and four brand new student-written plays. The evenings started with 5DRA students performing End to End, a murder mystery written by Bernard Beckett which starts with the end scene and works backwards until the murder is solved.
Then the stage was taken over by our talented playwrights and we we treated to new work from Nic Chappell (Teddybears and Belly Monsters), Danny Smetanina (The Canary), Emilie Barzola-Hitt (Earthsunder) and Noah McKay (Through the Warren Wall). The calibre of the writing and directing was mature and the audiences relished the opportunity to give our new playwrights useful and encouraging feedback.
Thank you to everyone involved in the evening including all of our playwrights, actors, techies, videographers and stage crew. And we look forward to seeing where these plays will next grace a stage somewhere and recommend you keep your eyes out for opportunities to see these plays as they continue to develop.
Alister Emerson
Arbour Day Tree Planting
Arbour Day is all about tree planting, and this matched up with Melva's homebase's focus on the environment. Getting out and supported the Christchurch City Council tree planting at Victoria park, we supported the community and gave back to future regeneration of the native bush and return of more bird life!
Hannah Mustor
After School Wellbeing Sessions
Kia ora lovely people!!
We had so much fun at Glub this term, a big thanks to everyone who's helped make it so awesome!! We will be back next term and need your help to keep it going. Next term we want to offer more skills-based workshops/sessions focussed around well being. If you have an idea of something to offer for a workshop, and/or can volunteer some time after school, please get in touch. Any help is most welcome!
AfterSchool.Glub@aotawhiti.school.nz
Glub – Tuesdays & Thursdays – 3-5PM- 4.C
Glub
coterie magazine
A group of students in the Spark hapori have created a student-written, designed and published school magazine. This involved branding, surveying, pitching articles and working collaboratively to produce the content for the first issue, the Whanaungatanga edition. The first print run has been immediately run out, but you can access the magazine online here: https://aotawhiti.school.nz/coterie/
We'll be accepting submissions from the Ao Tawhiti community for issue two (the Aroha edition) next term, so get thinking about what you would like to see in our magazine!
Coterie Team
Kay's Community Night Fun
In week eight several students helped to plan and organise a community night aimed at bringing families together and having an opportunity to see some of the work students have been doing here at school.
They created our own version of Dice and Slice. We provided Dominoes Pizza's and we had 9 different board games being taught around our HB and community spaces. A mixture of LA;'s and students taught others how to play the game and we mixed and mingled for a couple of hours. The feedback was amazing and we had over 90 people attend. That is a record for me for a community night.
A big thank you firstly to Lulu and Romane for organising the games, people, rooms etc and second big thank you to Bella and Molly for organising the pizza orders and the handing out of slices. The last thank you guys to all the whanau who came and shared in this night with us. There was a brilliant sense of community and a lovely atmosphere.
Kay Hayes
HB Maire and HB Tikumu
Science Badges
A group of learners passionate about Science have achieved their first Science Badge. They have completed eight tasks from the list of activities that cover the different curriculum areas as well as Technology.
They have tested the bounceability of different balls, studied the elbow joint and recreated it out of materials, learnt about endangered birds of NZ, greenhouse gases, identified the different parts of a plant and their purpose, as well as analysed each other's breakfast nutrition.
Congratulations Club Science on your achievement! During the next couple of terms we will work together towards our next badge.
Home Chemistry Badge
We also have a group working on achieving their Home Chemistry Badge. Sarah, Griffith Newman's mum, has been coming in on Fridays to facilitate an activity from their task sheet. Thanks, Sarah for your mahi with this group!
Literacy
In literacy we have read non fiction books, reading reports and explanations. This supported our Science experiments and also learning about our passions and interests.
We used these examples to create our own explanations.
We have researched space, the blood moon, neuro diversities and the great end product bringing all our learning together – of our own choice. We looked at newspapers and publications of the 1940's to make sure our products were modern. We used our new digital skills from our workshops with Emma Planicka to create our presentations. Check out the qr codes below to see wonderful examples by Aniwa and Clara's group. The final products have been displayed in the Homebase so please visit to check them out! Remember to scan the codes to discover the corresponding presentation. For Homebase whanau check out SeeSaw to see your child's mahi.
Debz and Kate
Wanted New or Good Quality Wet Weather Gear
The Mahi Haopri students are hoping to collect some unwanted wet weather gear. Ao Tawhiti and Christchurch East schools have got a beautiful piece of land on the Avon Loop to look after and we need some good quality clothing to wear. The student are in years 6 -13 so age 10 -18years. We really need water proof jacket, trouser and shoes.
If you know of anyone who could donate some new items or if you have some good quality used items could you please contact kay.hayes@aotawhiti.school.nz or sarah.marshall@aotwahiti.school.nz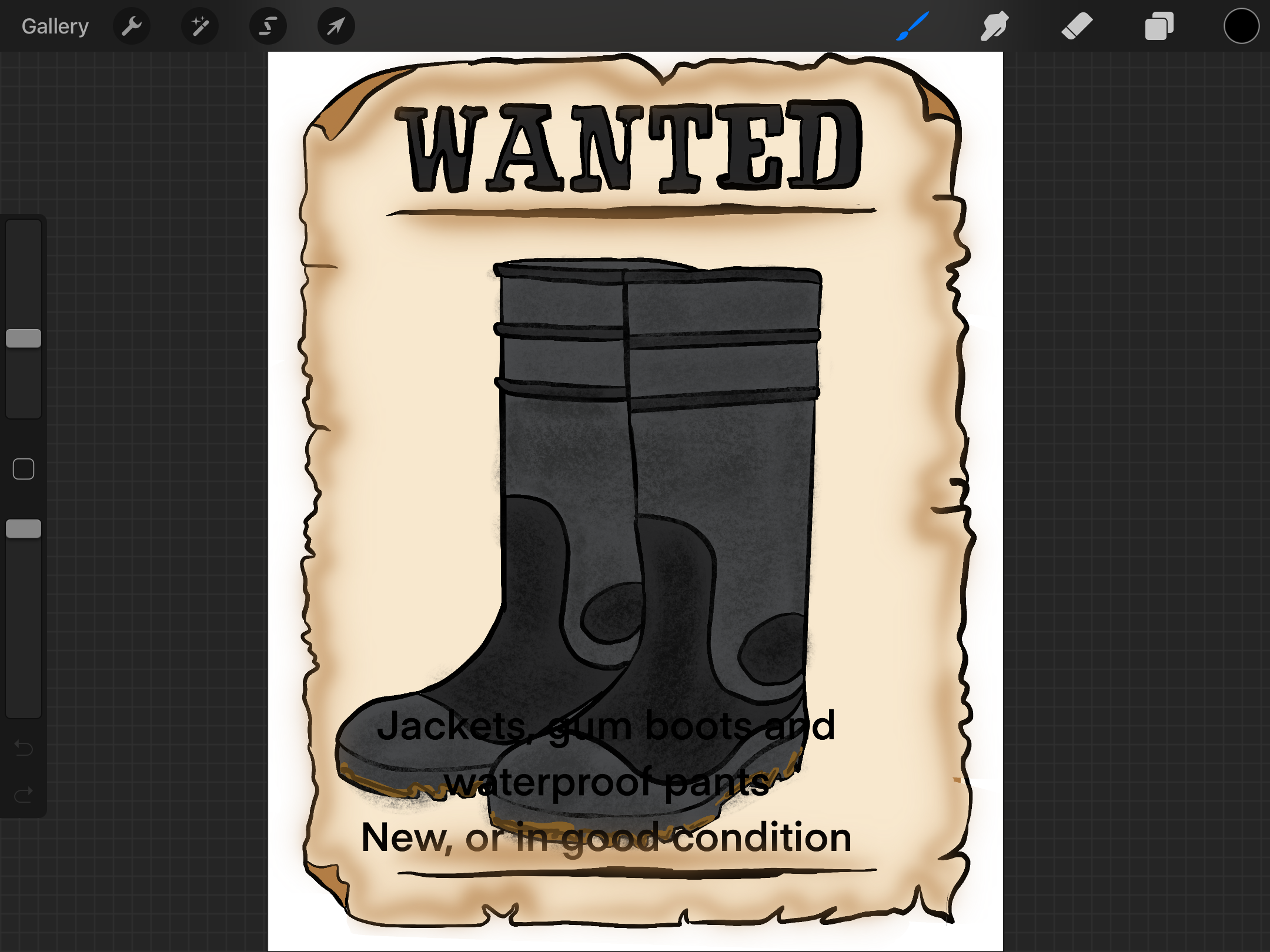 Kay Hayes
Comedy Evening Fundraiser
The Improv Bandits have come to Ōtautahi for one night only!
This is not to be missed! Have a belly-full of laughs and support our HB to get to camp in Wellington in T4 at the same time.
"The Improv Bandits are
fast, funny and top-notch
humans!"
~Colin Mochrie from Whose Line Is It Anyway?~
Limited tickets available!
Purchase yours using the QR code below or visit our Facebook Events page here –https://www.facebook.com/events/507728553994163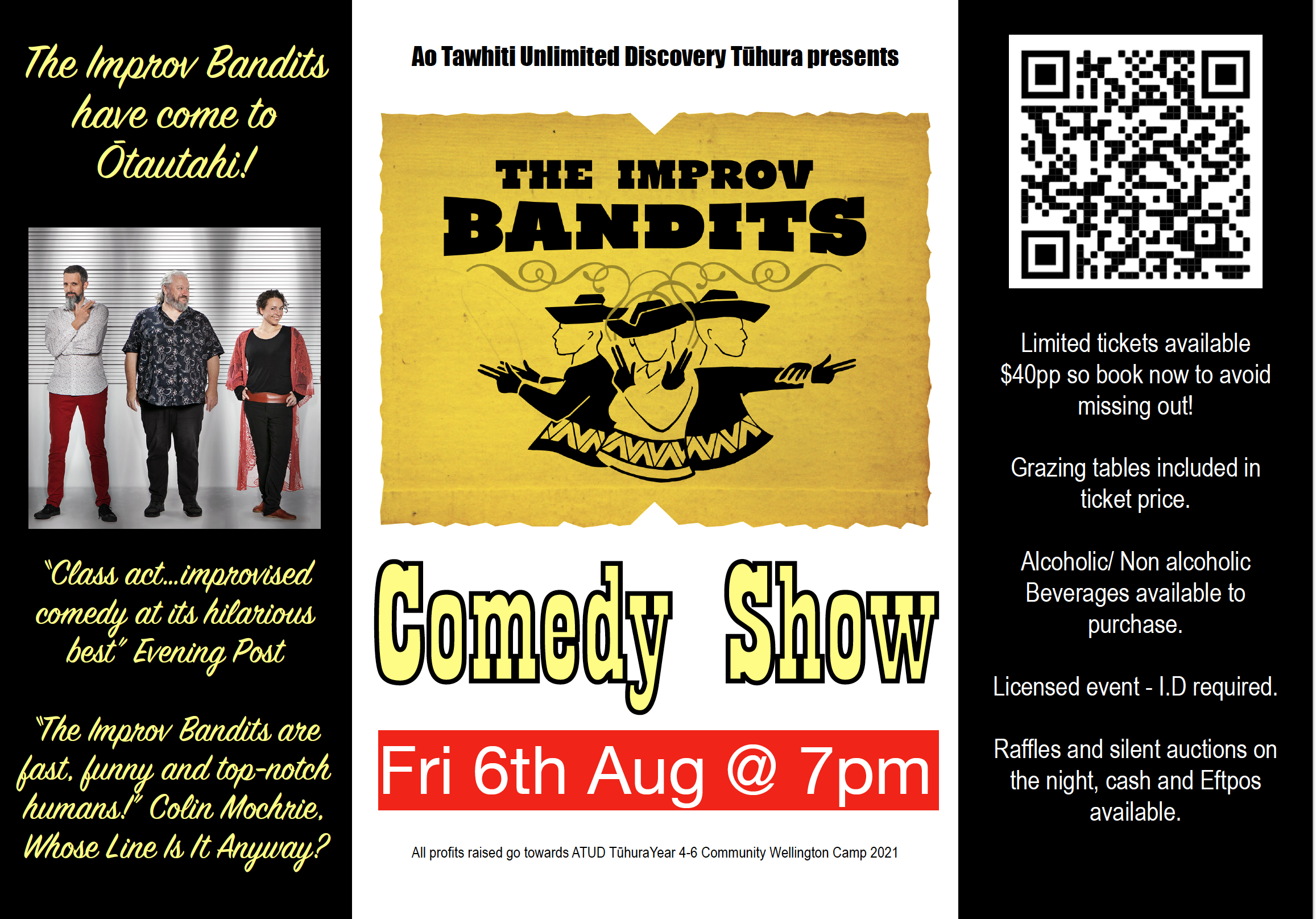 Kate Griffith
​We Need Fabulous People Like You to Build Our Learning Kete for Our Tamariki.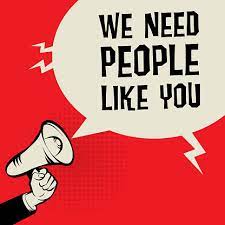 ​We Need Fabulous People Like You to Build Our Learning Kete for Our Tamariki.
We need people like you to help make the learning of our tamariki a reality. We are looking for people​ to contribute to a database,​ with a passion area, a skill, a place of employment or an opportunity that they would like to share with our learners.
If this sounds like you, here is a link https://docs.google.com/forms/d/e/1FAIpQLSdxbXGhIQUGQIzj9oK1QFUgHYSyayR9j-rMcZGvyyr-UI6QGA/viewform to add yourself to our resources kete so our learners and LA's can touch base with you and ​connect like-minded individuals. This isn't just for experts. If you have an area of interest and you would like the opportunity to share it with a young person, or a group of young people in an; interview, a workshop, a series of workshops, or even a business opportunity, we want to hear from you.
Thank you for taking the time ​to link our student community with the opportunities our whānau and the wider community can provide to build new learning.
Melva Gill
Planter Boxes for the Lane Way
Charlotte Sturgeon from Mahi Hapori has been super busy making our first two planter boxes for the lane way next to school. Our goal is to have them in front of the fence with plants and a piece of art on each one.
We have nearly finished two but now we have exhausted our funding so we need some help. We are looking for anyone who can access us some free / cheap wood and anyone who can access some free / cheap soil or potting mix.
This is likely to be a project that goes for another term or more.
If you think you could help can you please email both charlotte.sturgeon@aotawhiti.school.nz and kay.hayes@aotawhiti.school.nz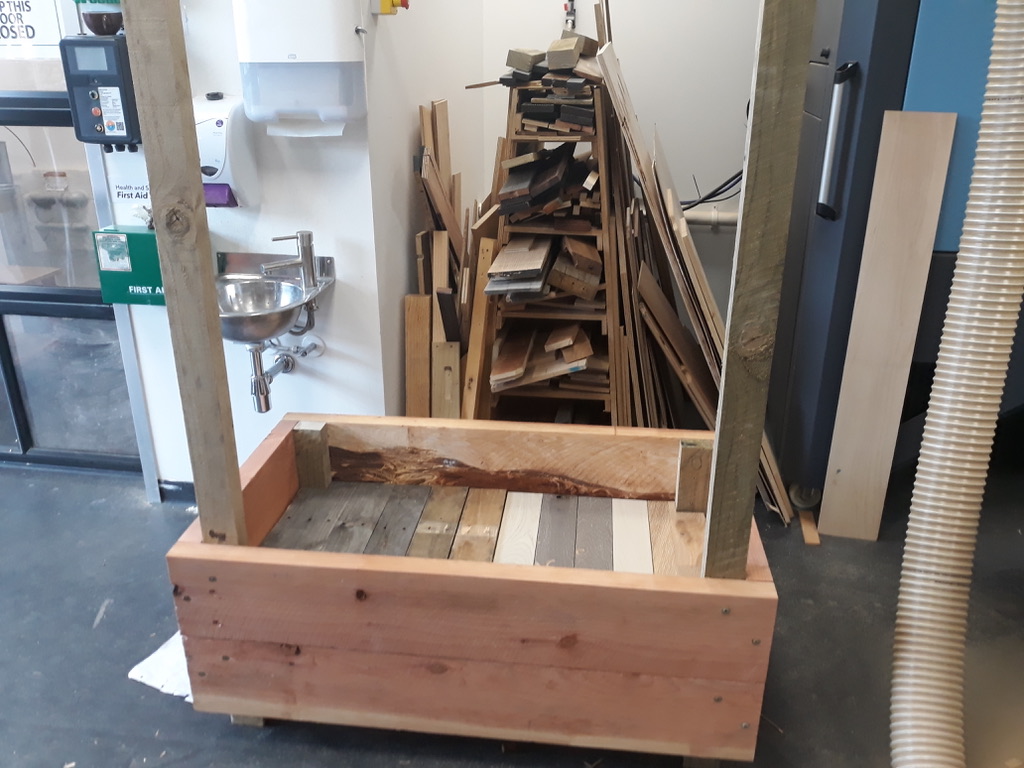 Charlotte Sturgeon and Kay Hayes
Academic Achievement in Philosophy
Well done to the following students who have completed Stage One and Stage Two University of Canterbury courses in Philosophy.
Ciara Foley and Kyle Harwood have successfully completed their Stage Two Philosophy course, Phil203.
Punahikoia Brazier, Emily Beck, Anna Doonerwind, Emma Faulkner, Sarah Harding-Brown, Noah McKay, Molly McKinstry, and Lucy Mayers have successfully completed their Stage One Philosophy course, Phil110
Every year we offer these courses through our NCEA Level 3 Philosophy class. Phil110 material is taught at school with student assignments being graded at the university. Stage 2 courses in Philosophy are completed by students outside of class with academic support provided by Brent Silby.
This is a good option for students who wish to make a head start on their University studies. For 2022 University Philosophy course options, please see Brent. Or for other university courses, see Kirsty.
Courses are funded through STAR (Secondary / Tertiary Alignment Resource)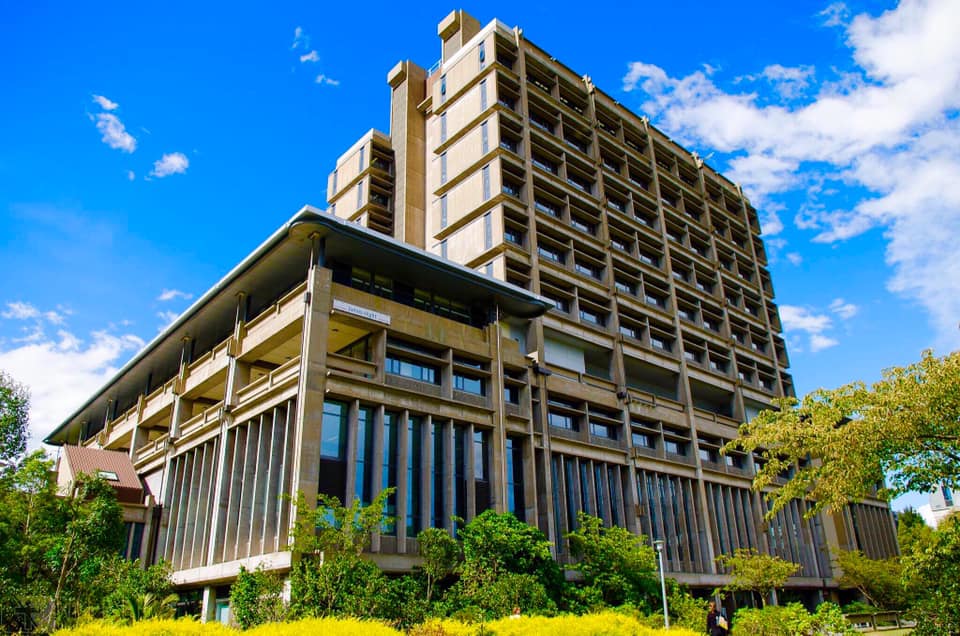 Brent Silby
Tūhura (Yr 4-6) Community's Book Week
We decided to celebrate our Book Week in week 8 of the term.
On Monday we had some Authors from the community come and speak with us about their book producing process. We had Sarina Dickson (author of Wishes and Worries, A Stick and a Stone and Rising Tide), Julie Burgess-Manning (author of Early Bird and Maia and the Worry Bug) and Vivienne Marie (author of Where Is Autumn?, Dog in the Bog and I have Coeliac Disease – Autumn's Story). The three authors spoke with the three HB groups not involved with Nature Play. We also had a Zoom meeting with Craig Smith (author of The Wonky Donkey and others) though Craig's video wouldn't work we were able to have him answer some questions about how he comes up with his songs and ideas and how his books are produced.
On Tuesday we had our Book Character Dress-up Day. We paraded through the CBD to Turanga where we had a parade through the library and across the TSB stage for some photos a nd chose books for a special Kids' Choice book display.There were many cool, carefully considered and craftily created costumes.
Wednesday was Grandparents Day and we had lots of Grandparents come in to read and tell stories to small groups of students followed by a shared morning tea. Everyone was very engaged with the stories and the shared kai was yummy! There was enough that we were able to share with students outside of Tūhura Community too.
Thursday's special events were book-related LA-led workshops. We did Puppets and Plays in Hannah's workshop, retold Roald Dahl's Revolting Rhymes using iPad apps in Melva's workshop, Debs' workshop taught us how to make Kahoot quizzes about favourite books and Suze's workshop was on Stab Stitch Book Binding. We got to do three out of the four workshops (due to Thursday Afternoon sports taking some learners out for the afternoon).
On Friday we had book-related Student-led workshops. We were lucky enough to have workshops from the year 7-13 communities too which was awesome! We had many options to choose from including: Make your own Lift the Flap book, Make a Story Animation with Scratch, Flip-Book Making, Make your own Audio Book, Comic Strip Writing, Draw Your Own Illustrations and all the others. The workshops were followed by a COL so we could share what we'd done.
It was a fun week of celebrating Books and everything about them!
Suze Keys
Other Notices